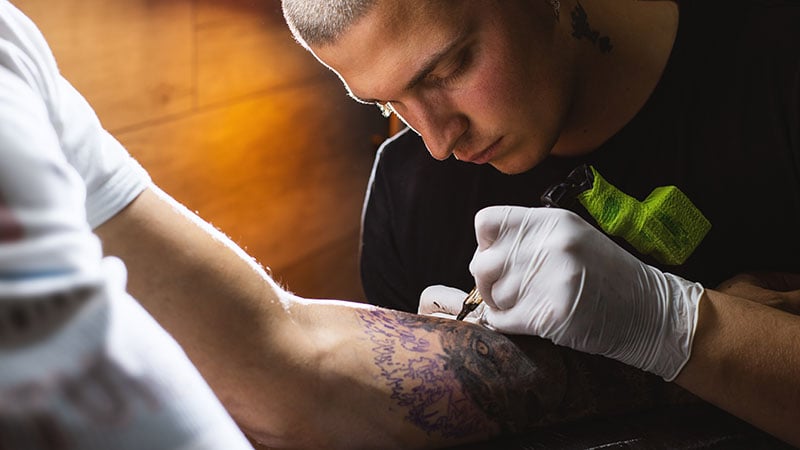 Sydney is famous for its iconic sights, sunny beaches, and amazing nightlife, but what many don't know is that it's home to some of the best tattoo artists in the world. Whether you're looking to express yourself or add a touch of artistry to your body, Sydney has something for everyone. So if you're thinking about getting inked up, here are our top picks for the best tattoo shops in Sydney.
Best Tattoo Shops in Sydney
1. The Darling Parlour
When it comes to tattoos, finding the right artist is important. Luckily, The Darling Parlour has nine in-house tattooists, each with their own unique style. But that's not all. This family-owned business also welcomes a constant flow of guest artists who bring their prized skills from all over the world. The tattoo shop caters to a wide range of styles, including American traditional and Japanese, fine line, and dot work. The interior is just as impressive, with classic flash and art prints on the walls which are available for purchase in-store or online. The polished wooden floors add to the classic look, while the friendly and approachable staff make this an ideal spot for people who are looking to get their first tattoo or their twentieth. Walk-ins are always welcome, meaning you can get inked on a whim.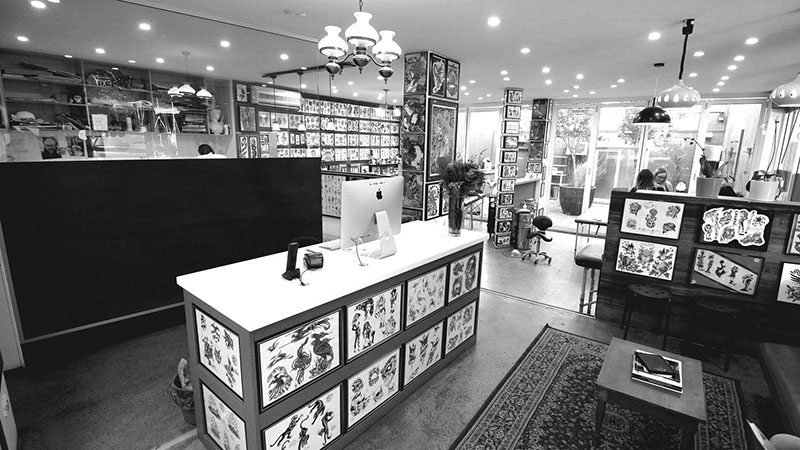 2. Bondi Ink
Bondi Ink is undoubtedly one of the most famous custom tattoo shops in Sydney. The reason? A hit reality TV show that was filmed on location there in 2015 and broadcasted globally. However, the Bondi Ink tattoo crew is more than just their charismatic on-screen personalities – they boast serious skills with the needle as well. A-listers like Ronan Keating, Zayn Malik, and Guy Sebastian have all lined up to get inked by these talented tattoo artists. Located right on the picturesque Bondi Beach, this studio is the perfect place to get a one-of-a-kind tattoo while taking in some breathtaking scenery.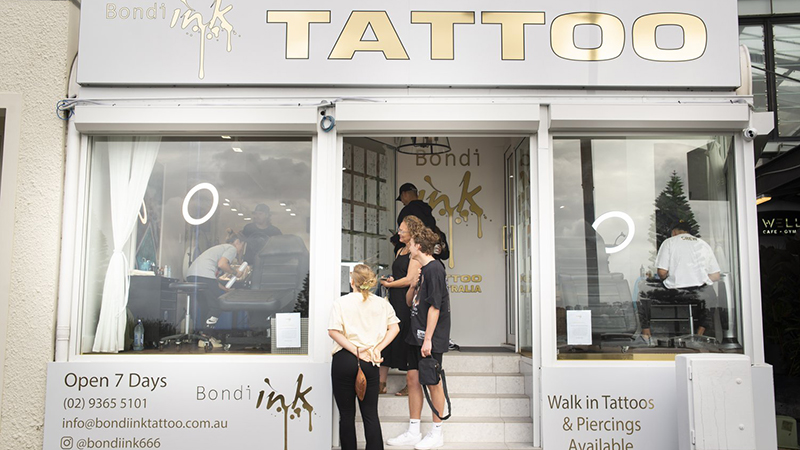 3. Little Tokyo
If you're looking for the best tattoo shops in Sydney that go above and beyond the norm, look no further than Little Tokyo. This isn't your average tattoo parlor– with an impressive and ever-changing roster of artists, the skill level here is off the charts. Founder Rhys Gordon adds his own expertise to the mix, making this place something truly special. Whether you're one of the regulars or lucky enough to catch a guest artist passing through, you can expect nothing but the best when you step into Little Tokyo. With such a high demand for their services and reputation for excellence, it's safe to say this is Sydney's go-to tattoo studio.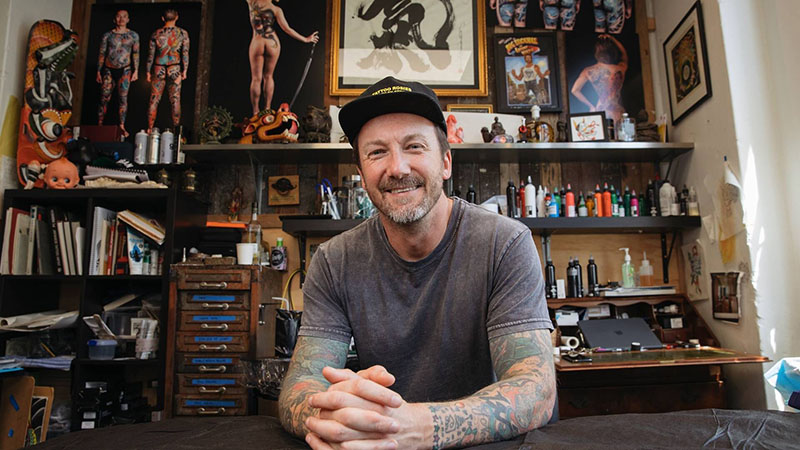 4. Lighthouse Tattoo
If you're an admirer of traditional Japanese tattoos, then Lighthouse Tattoo is an establishment you definitely have to check out. Their team of dedicated specialists has honed their skills to create some of the most impressive pieces of art you'll ever come across. With sixteen artists working together, you'll be able to get all the traditional and modern tattoo designs you'd ever want. But that's not all they have to offer. Their studio is a sight to behold, with its stylish industrial elements and vibrant artwork adorning the walls. And if you want to take a piece of their art home with you, there are limited edition art prints available for sale too. Trust us when we say Lighthouse Tattoo is definitely worth a visit.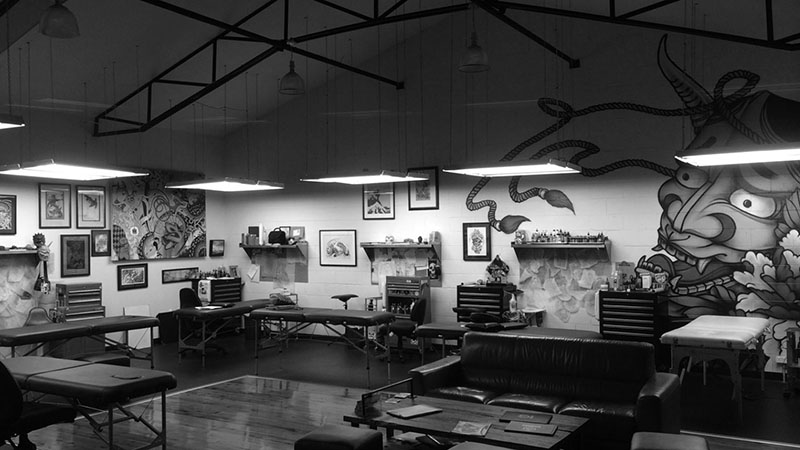 5. Hibernian House
For those seeking more than just a quick, generic tattoo, Hibernian House is the place to go in Sydney. This historic building houses a one-of-a-kind studio that focuses solely on bespoke body art. Rather than flipping through a catalogue of pre-designed tattoos, clients here collaborate closely with a specific tattooist to create a truly unique tattoo that showcases both the client's personality and the artist's skills. This process of consultation and refinement ensures that the final product will be a source of pride for the wearer for life. Hibernia's team of tattooists brings a level of expertise and artistry that sets them apart from other tattoo shops in Sydney.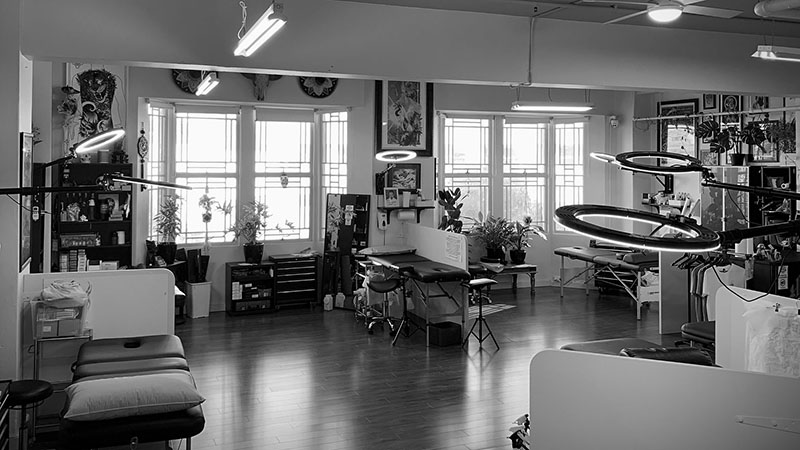 6. Stoneheart Tattoo
Step inside Stoneheart Tattoo and be transported to a vibrant world of artistic expression. This street-front space boasts a roster of world-renowned tattoo artists who can tackle anything from traditional American tattooing to racy, modern comics-inspired pieces. And the best part? They're just a short ten-minute walk from Town Hall Station and open seven days a week. But tattoos aren't their only specialty; Stoneheart has three in-house piercers who offer a variety of piercing options with detailed after-care advice. Plus, if you ever decide you want to remove that tattoo, the studio offers laser removal services with an easy-to-follow price guide starting at just $80. Although there's a deposit for all appointments, consultations are free, giving you a chance to explore the endless possibilities of tattoo and piercing art.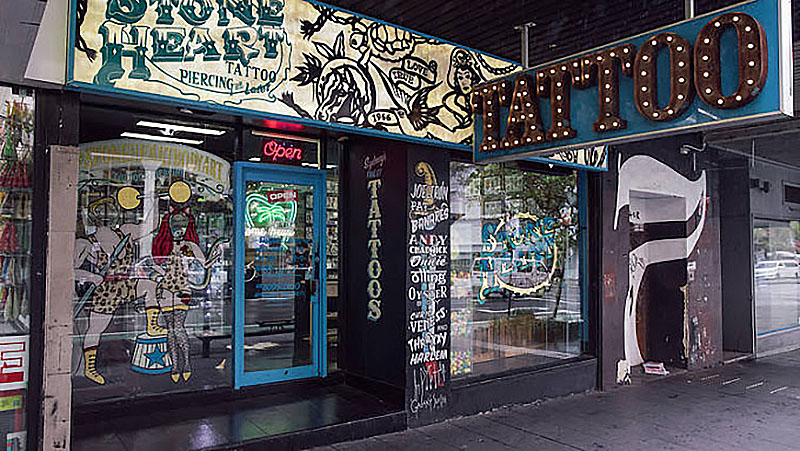 7. Authentink
Nestled away on a charming sidestreet in Surry Hills lies an unexpected treasure trove for tattoo enthusiasts. Authentink, established in 2013 by renowned Irezumi master Kian 'Horisumi' Forreal, is a beacon of excellence for Japanese ink. From first-timers to seasoned veterans, Authentink is a versatile studio catering to all aesthetics. However, what truly sets them apart is their dedication to the traditional Japanese tattoo style of tebori, a hand-poked technique used by only a select few Australian tattoo artists. Whether you're seeking a timeless and authentic piece or a contemporary design, Authentink promises to deliver nothing but the best.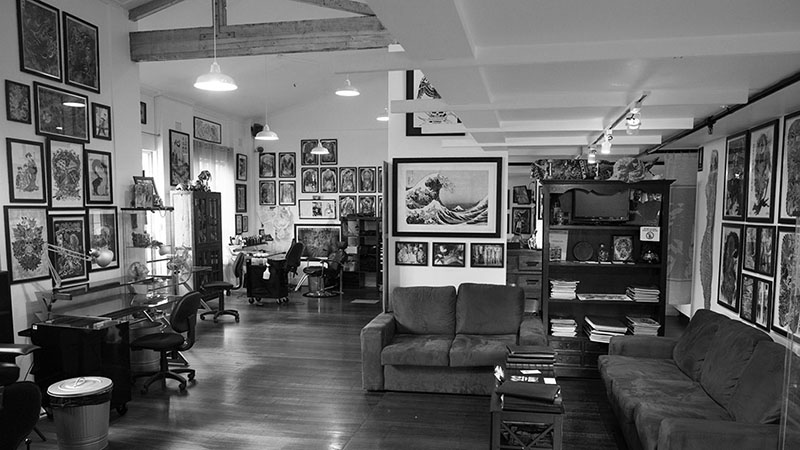 8. Broadway Tattoo
If you're looking for the best tattoo shops in Sydney that are both convenient and welcoming to new customers, look no further than the Broadway Tattoo, located near the Broadway Shopping Centre. With a team of talented male and female tattoo artists ready to create custom designs, this shop offers a laid-back, clean environment that appeals to both first-timers and experienced ink enthusiasts. And if you're interested in body piercing, you'll be pleased to know that Industrial Strength jewelery is available for use. While they prefer appointments, walk-ins are also accepted, and the shop is open seven days a week to accommodate busy schedules.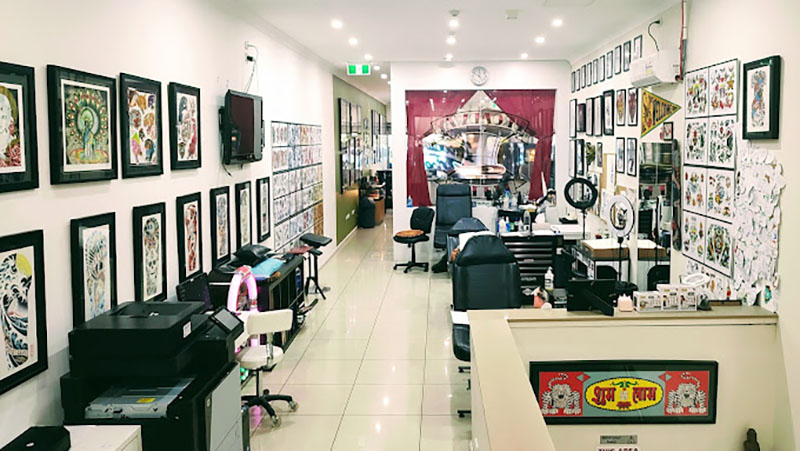 Tattoo Shops in Sydney FAQ's
How much does a tattoo cost in Sydney?
Tattoos can be expensive in Sydney since the total cost relies on the intricacy and size of the design, and also the expertise of the tattoo artist. It is best to book an appointment to recieve the most accurate price.
SUBSCRIBE TO OUR NEWSLETTER
Subscribe to our mailing list and get interesting stuff and updates to your email inbox.