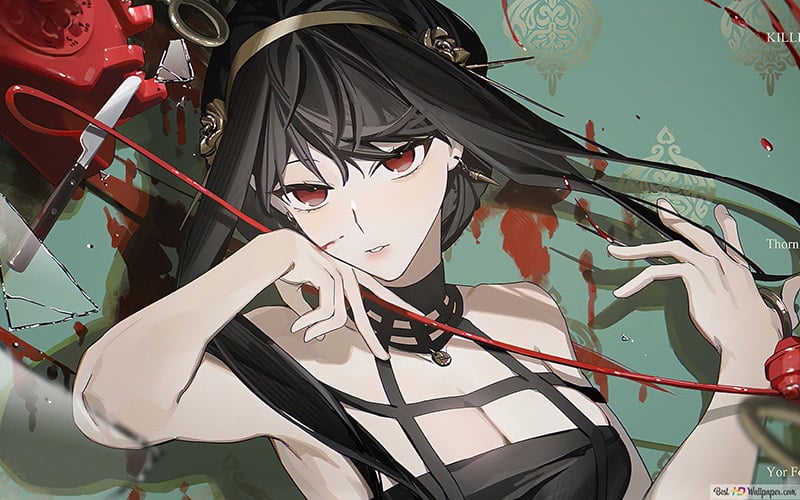 Anime has become increasingly popular over the years, with a wide range of storylines and characters to choose from. And one aspect that makes anime stand out is its stunning and compelling female characters. From strong and powerful warriors to magical and superhuman heroines, there are plenty of amazing female anime characters to explore and admire. Not only are they beautifully designed, but they also have captivating personalities that draw us into their worlds. In fact, some of the hottest anime characters are also some of the most complex, with intricate backstories and rich character development.
Hottest Anime Characters
1. Rias Gremory
Rias Gremory from High School DxD certainly garners attention as one of the hottest anime characters, and not just because of her stunning curves and captivating crimson hair. As the heiress of the Gremory Clan, Rias holds an impressive amount of power, and her confident, commanding presence is intoxicating. However, what really makes her stand out is her unwavering loyalty and fierce protectiveness when it comes to her loved ones, including her doting lover and protagonist Issei. With all these qualities combined, it's no wonder why Rias is a fan favorite among anime enthusiasts.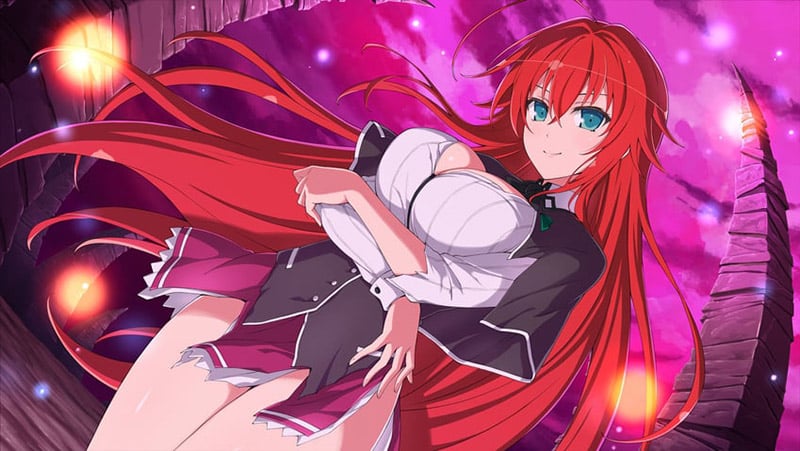 2. Akeno Himejima
As the Priestess of Thunder and second in command of the Gremory clan, Akeno exudes an aura of poise and authority that is hard to ignore. Her beauty and grace have won her countless fans, second only to Rias. But what truly sets Akeno apart is the depth of her character. While she may appear gentle and discreet on the surface, there is a vibrant, unpredictable spirit that lies just beneath the surface. When provoked, Akeno transforms into a fierce and sadistic fighter, overwhelming her opponents with her power and intensity.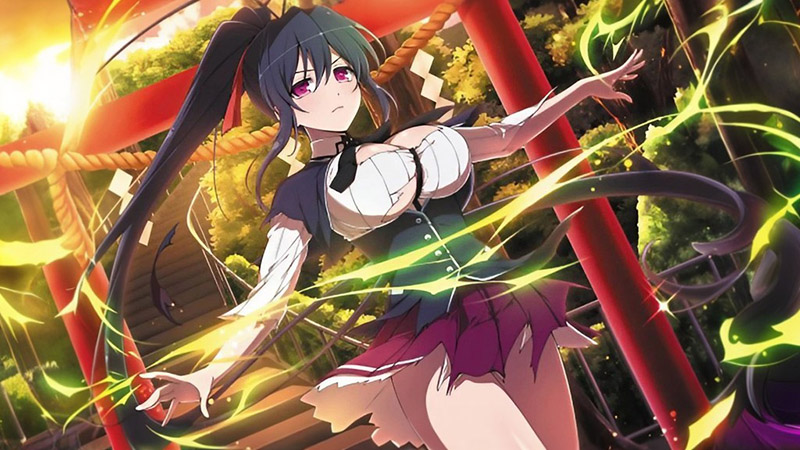 3. Erza Scarlet – Fairy Tail
Erza Scarlet from Fairy Tail is undoubtedly one of the hottest anime characters around. Not only does she have striking looks with long scarlet hair and captivating eyes, but she is also a skilled swordsman and an S-Class Mage of the Fairy Tail Guild. Her fiery personality is challenging to read, making her an enigma that people can't help but want to know more about. Despite her strength, she's unafraid to embrace her feminine side through her armor choices, which are often described as sexy or revealing. Despite losing an eye as a child, she remains fierce and determined, proving that nothing can stand in the way of her ambition.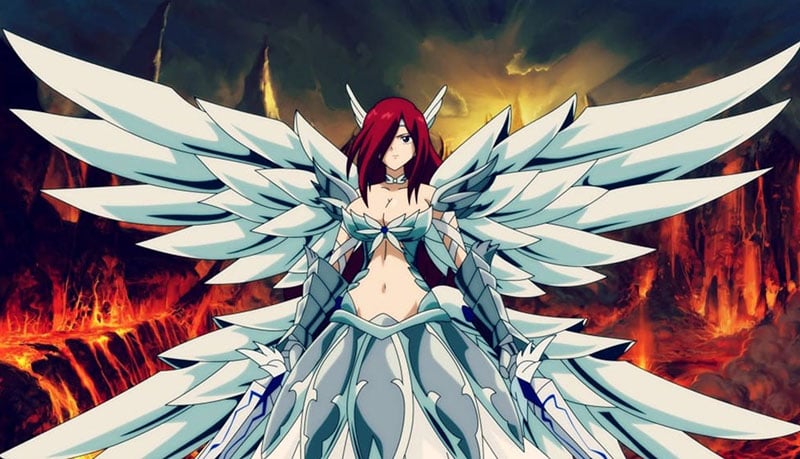 4. Esdeath – Akame ga Kill
As an antagonist of the popular anime Akame Ga Kill, Esdeath holds a reputation for being an unyielding and merciless killer. With her ice-type Teigu weapon, she effortlessly eliminates anyone who dares to cross her path. Despite being a member of the Empire, Esdeath's unique personality often sees her displaying moments of goodwill even towards the main characters. It is her complexity and captivating character that makes her one of the hottest anime characters to date.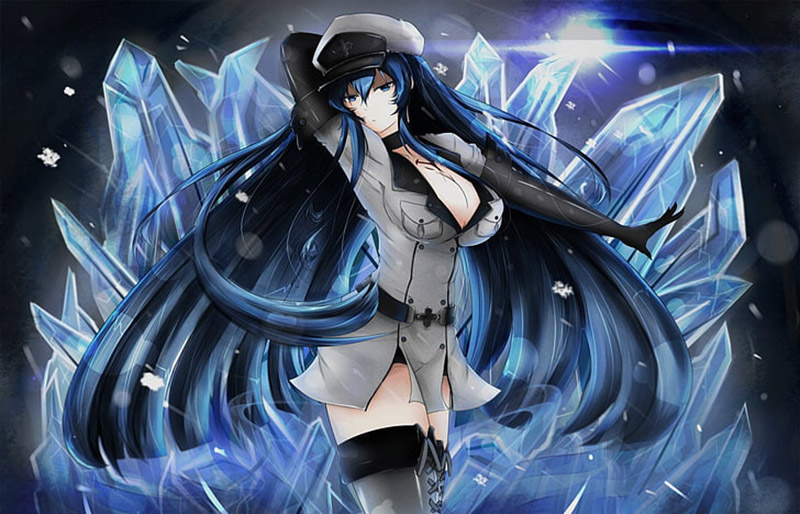 5. Yumeko Jabami – Kakegurui
Yumeko Jabami from Kakegurui is certainly one of the most captivating female characters in anime today. Her burgundy eyes and long black hair alone are enough to catch anyone's attention. But Yumeko is more than just aesthetically pleasing; she is a brilliant gambler and student at the Hyakkaou Private Academy. Her intelligence and social skills are on full display throughout the series, making her an all-around fascinating character to watch.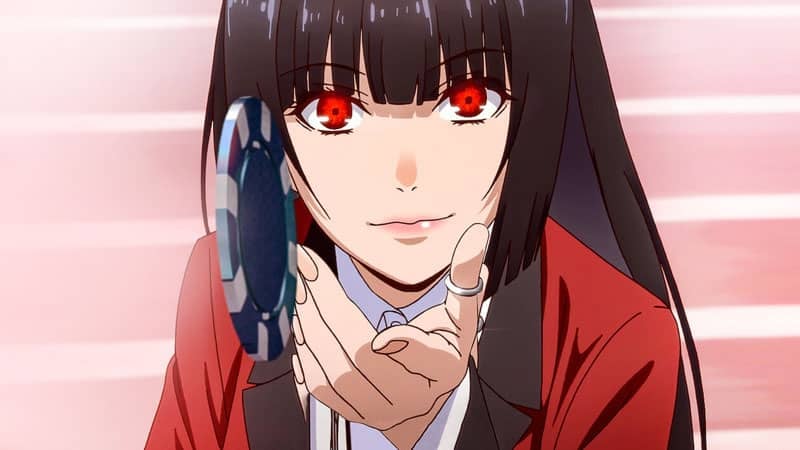 6. C.C. – Code Geass
Among the countless anime characters that have captured the hearts of audiences worldwide, C.C. from Code Geass stands out as one of the hottest. With her fair skin and long green hair, C.C.'s appearance alone is enough to leave a lasting impression on viewers. But there's more to her than meets the eye. As an immortal test subject of the Britannian Empire, C.C.'s unique powers have helped her evolve into a complex and fascinating character over the course of the show's seasons. It's no surprise that fans can't get enough of this iconic anime icon.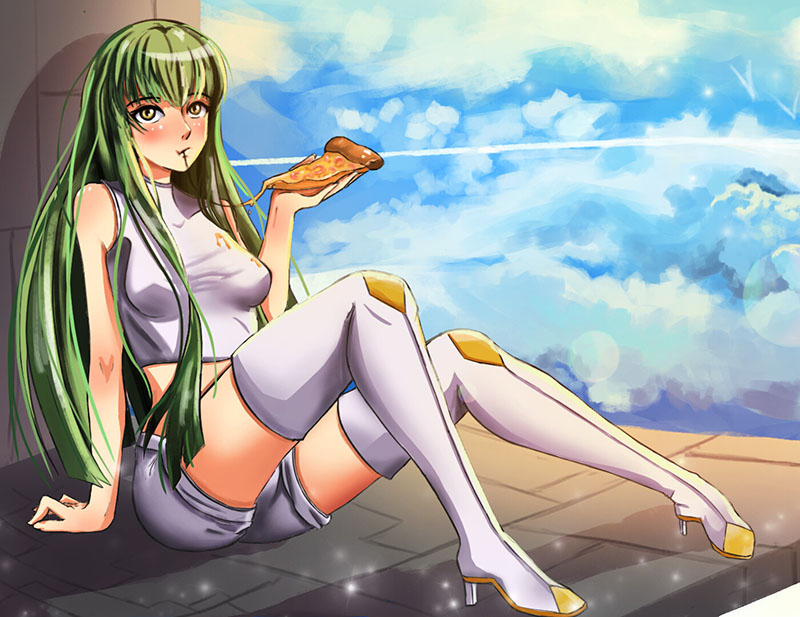 7. Akame (Akame Ga Kill)
Akame is a fierce and captivating anime character who grabs the spotlight the moment she appears on screen. With her striking mixture of black and red, she is a visual masterpiece. But her character design is just the beginning. Akame's personality is just as enthralling as her appearance. Her dominant and cold demeanor towards her enemies adds another layer to her already dynamic character. And let's not forget about her piercing red eyes that seem to hold a thousand stories. There's no denying that Akame is one of the most unforgettable and captivating main characters in anime history. It's no wonder that Akame Ga Kill is considered one of the most well-renowned anime with a good storyline and unforgettable characters.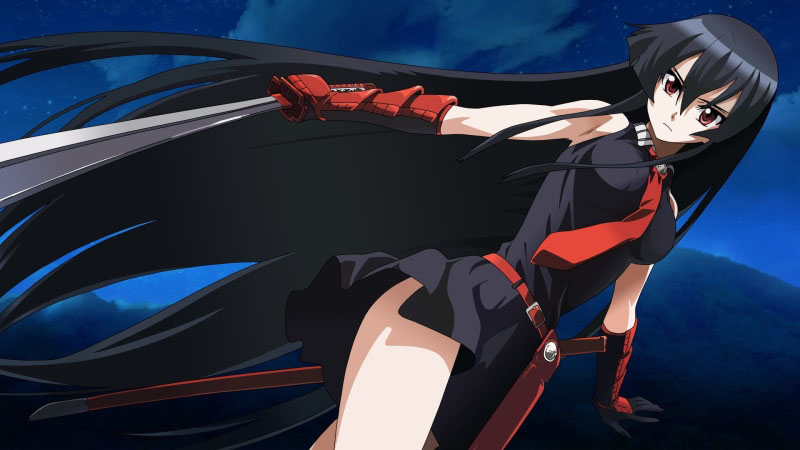 8. Hinata Hyuga – Naruto
Naruto is undoubtedly one of the most iconic manga series of all time, and it's no surprise that its characters are beloved by fans all over the world. While Naruto himself is the clear star of the show, there are plenty of other characters who have captured audiences' hearts over the years. Hinata Hyuga is certainly one of them. Not only is she a strong and talented ninja, but she's also one of the hottest female characters in the series. Her stunning white eyes are unforgettable, and her backstory as the heiress of the Hyuga clan only adds to her mystique. Despite her struggles and setbacks, Hinata proves time and time again that she's a formidable opponent, and her eventual marriage to Naruto is a fitting conclusion to her story.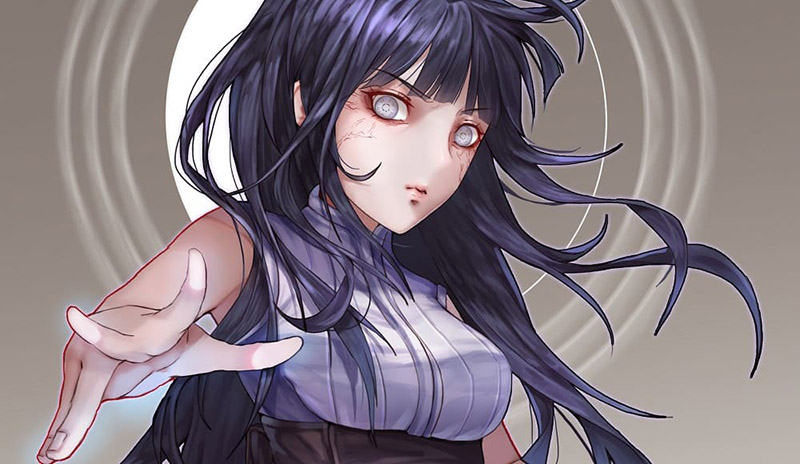 9. Kurisu Makise – Steins; Gate
Kurisu Makise may not be the first name that comes to mind thinking about sexy anime characters, but she should definitely be on the list. Sure, she's not flaunting her curves or wearing revealing outfits, but her intelligence and level-headedness make her all the more attractive. In Steins; Gate, she's not just the token love interest or eye candy, but a crucial player in the progression of the story. It's refreshing to see a female protagonist who is not just a pretty face, but has substance and depth. It's no wonder why Kurisu has gained a loyal fan base and why she remains an influential character in the anime community.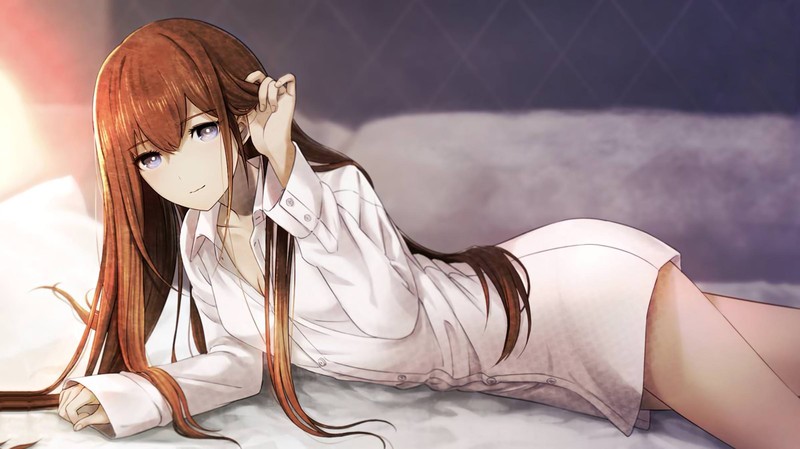 10. Saber – Fate
Saber, also known as Artoria Pendragon, is one of the hottest female characters to come out of the Fate/Zero series. But there's so much more to her than just her looks. Her story is a captivating take on the relationship between King Arthur and Merlin. The twist? Saber is the daughter of Merlin, who masquerades as a man to earn respect and govern their land. Saber goes to great lengths to keep her true identity under wraps, donning a suit of armor to aid her in this task. It's a complex and nuanced tale that's fascinating to follow, and it's no wonder that Saber has become such an iconic character in the world of anime and manga.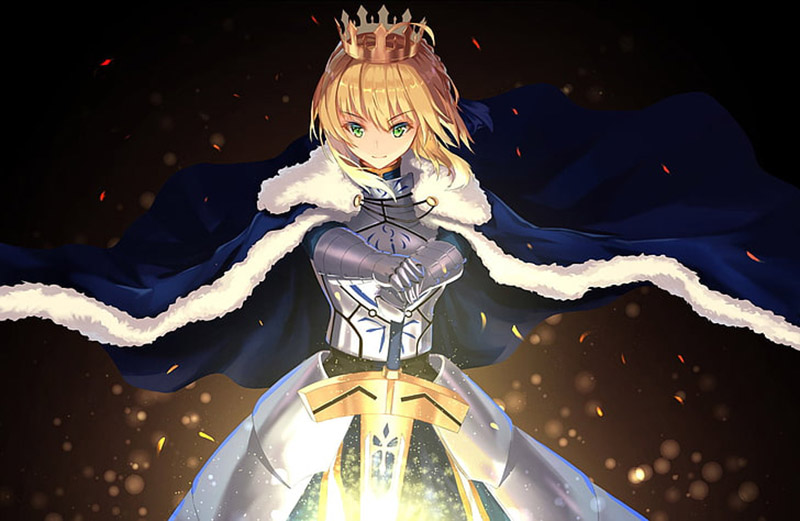 11. Yor Forger – Spy x Family
Fans of Japanese manga series Spy x Family cannot help but be drawn to Yor Forger, also known as Thorn Princess. This stunning assassin, married to Loid Forger, is easily one of the hottest anime characters around. With her long black hair and striking red eyes, Yor Forger oozes intensity and power. Her strength, speed, and impressive skill set only add to her allure. Although her marriage to Loid is a matter of convenience rather than love, fans cannot help but be captivated by her undeniable presence on the page. It's clear that Yor Forger is not to be underestimated, and her devoted fan base certainly agrees.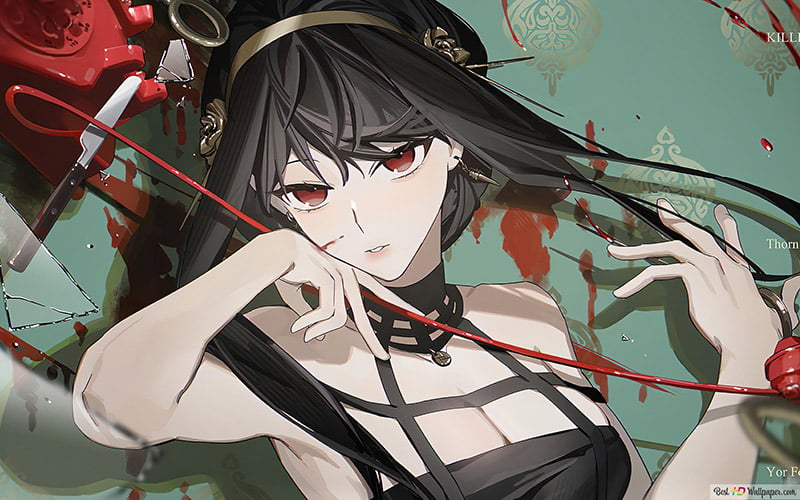 12. Usagi Tsukino – Sailor Moon
In the world of anime, there are many anime characters to swoon over, but would any list be complete without mentioning Sailor Moon. Also known as Usagi Tsukino, Sailor Moon captured the hearts of audiences worldwide with her blonde locks, big blue eyes, and endearing personality. As the main protagonist, Sailor Moon is the perfect example of a powerful woman protecting the Earth from evil. But she's not merely a superhero – she's also the reincarnation of Princess Serenity, a character that adds another layer of depth to this already spectacular show.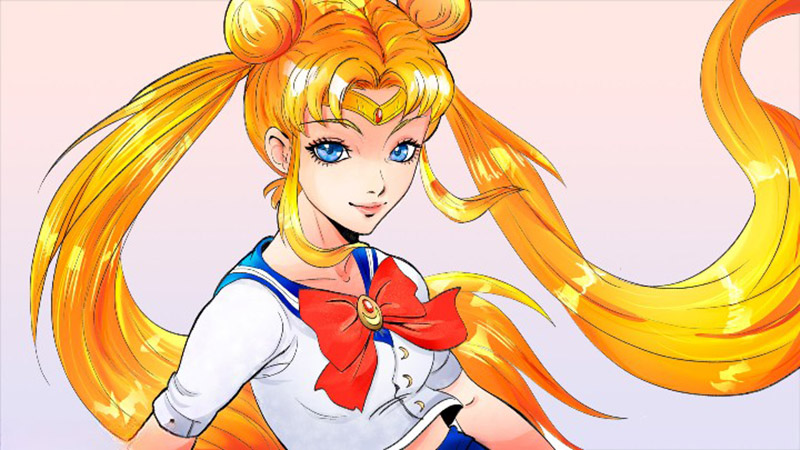 13. Mai Sakurajima – Bunny Girl Senpai
Mai Sakurajima, from the Rascal Does Not Dream of Bunny Girl Senpai series, stands as one of the most captivating anime characters in recent memory. Apart from her distinct beauty and talents as a model and actress, Mai also embodies loyalty, intelligence, and dedication as a girlfriend and student at Minegahara High School. If you seek an all-encompassing character, Mai Sakurajima deserves your attention. Additionally, if you haven't yet delved into the thrilling mystery of Rascal Does Not Dream of Bunny Girl Senpai, you're truly missing out on an edge-of-your-seat series.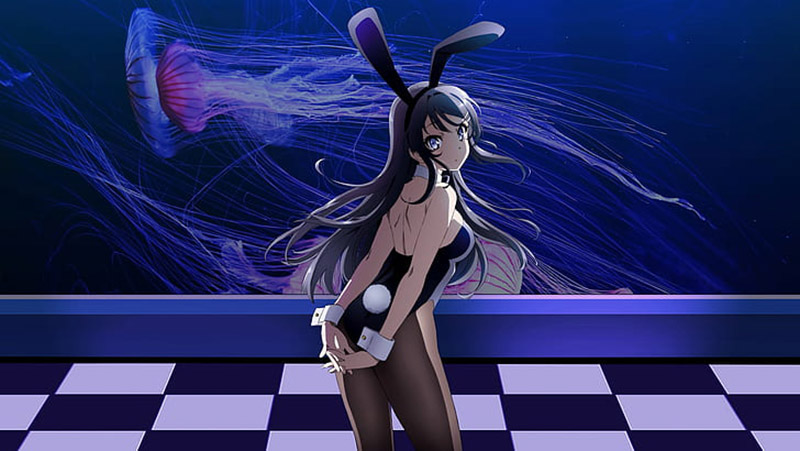 14. Senjougahara Hitagi– Monogatari
Senjougahara Hitagi is undoubtedly one of the most beautiful anime characters from the Monogatari series. With her slender frame, piercing stare, and aesthetically pleasing features, the Naoetsu Private High School student easily captures the hearts of anime fans worldwide. However, one cannot overlook the fact that she is not just a pretty face. As a character, she is known to be fiercely independent, guarded, and mysterious. Her weightless condition, which occurred due to an encounter with a supernatural crab, only adds to the intrigue surrounding her persona.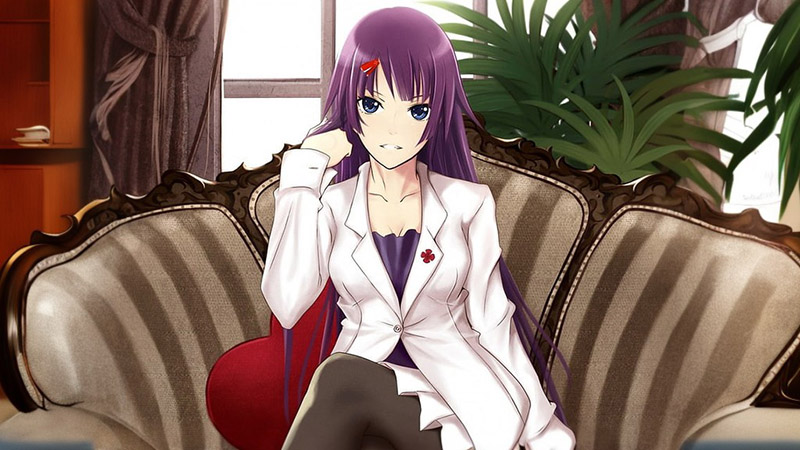 15. Kurumi Tokisaki – Date A Live
Among the many charismatic characters in the Date A Live series, Kurumi Tokisaki stands out as one of the hottest female characters. Her stunning appearance and allure are undeniable, but it's her dangerous persona that adds a layer of complexity to her character. As a spirit with a victim count in the tens of thousands, Kurumi doesn't hesitate to use lethal force to achieve her goals. Despite this, there's an undeniable charm to her character, which is why Shido Itsuka, the series' protagonist, is fascinated by her. In a world where spirits battle each other and fate hangs in the balance, Kurumi's captivating presence is sure to leave a lasting impression on fans of the series.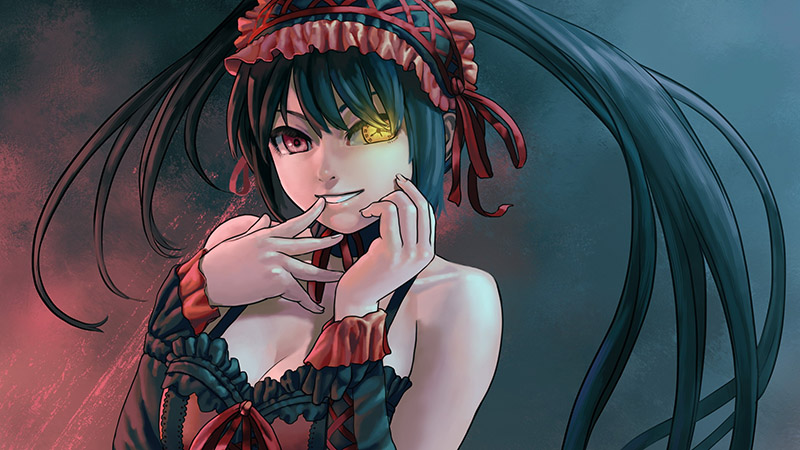 16. Violet Evergarden – Violet Evergarden
Fans of anime know that there are many anime characters that leave lasting impressions long after the show has ended. Violet Evergarden is one of those characters for a good reason. With her blonde hair and blue eyes, her sexy and stoic demeanor really sets her apart. Despite being an expert fighter, Violet struggles to connect with her emotions. That said, she's taken on the role of an Auto Memories Doll, and in doing so, she's begun to understand the emotions of others. Violet's unique journey is captivating and fascinating, making her a standout character in the anime world.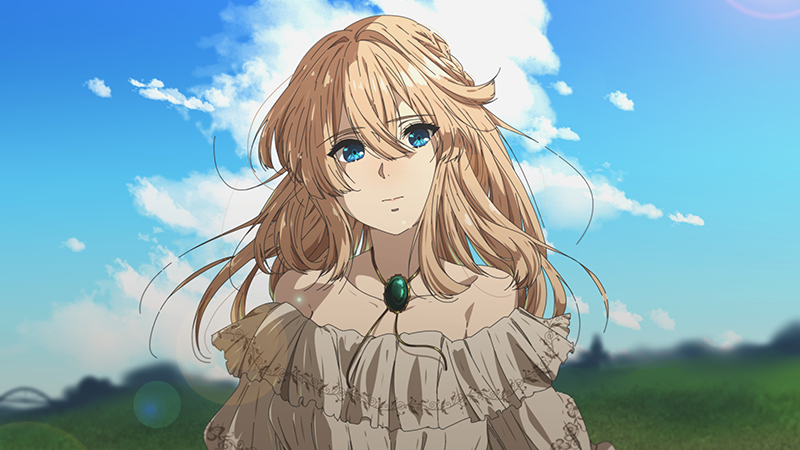 17. Lucy Heartfilia – Fairy Tail
Lucy Heartfilia is not just any ordinary anime character. As a member of the prestigious and wealthy Heartfilia family, she exudes sophistication and poise, making her one of the hottest anime characters. What's more, her bravery and confidence only add to her already stunning appearance. With brown eyes and luscious blonde hair, often adorned with colorful ribbons, Lucy's beauty is captivating. She is a smart, kind-hearted person who cares deeply for her friends, and her willingness to embark on new adventures makes her all the more admirable.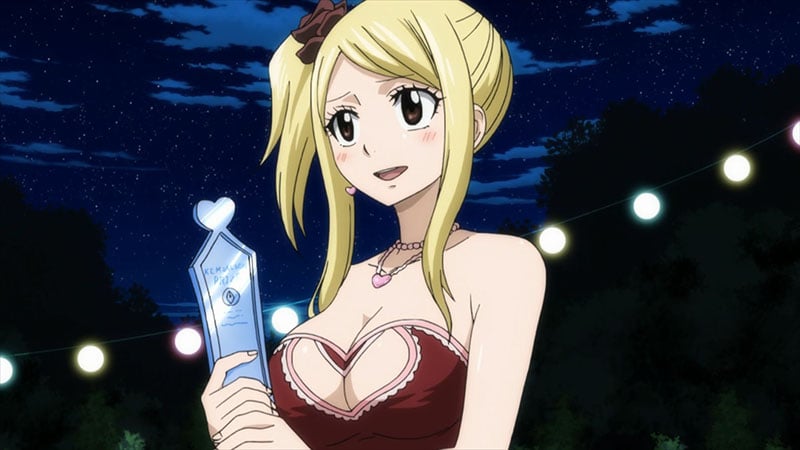 18. Boa Hancock – One Piece
The captain of the Kuja Pirates, Boa Hancock exudes beauty and confidence in equal measure. She rules over the Kuja tribe with her three brothers as the Serpent Queen, but what sets Boa apart is her amazing figure and attractive features. Her dark blue eyes and waist-length hair make her stand out in any setting. But behind that arrogant exterior lies a sensitive and vulnerable girl who is not afraid to show her true feelings. Despite her flaws, Boa remains one of the hottest anime characters, and it's not hard to see why.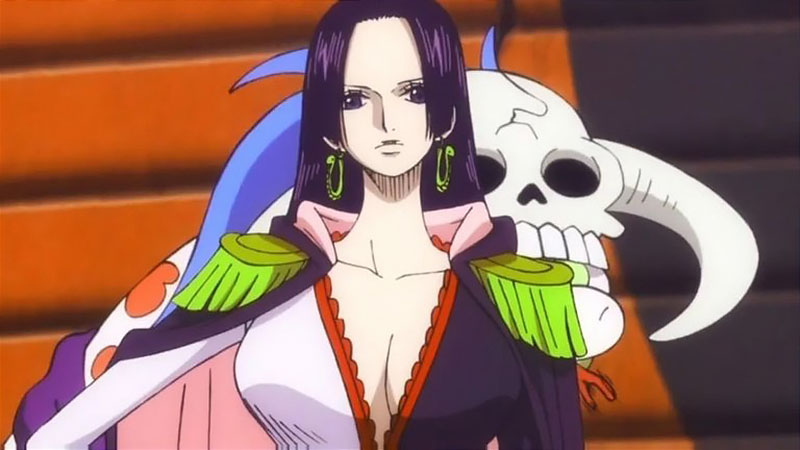 19. Shinobu Oshino – Monogatari
Shinobu Oshino may not be a widely recognized character in pop culture, but those familiar with her story acknowledge her as one of the most captivating anime characters. Initially cursed by a witch as a princess, Shinobu's transformation into a vampire bestowed upon her the ability to change her appearance effortlessly, rendering her ageless and immensely formidable. Whether portraying a youthful visage or assuming her adult form, Shinobu commands attention and reverence wherever she ventures. As one of the central figures in the beloved Monogatari series, she has attained an iconic status among anime enthusiasts who admire stories of romance, power, and resilient women.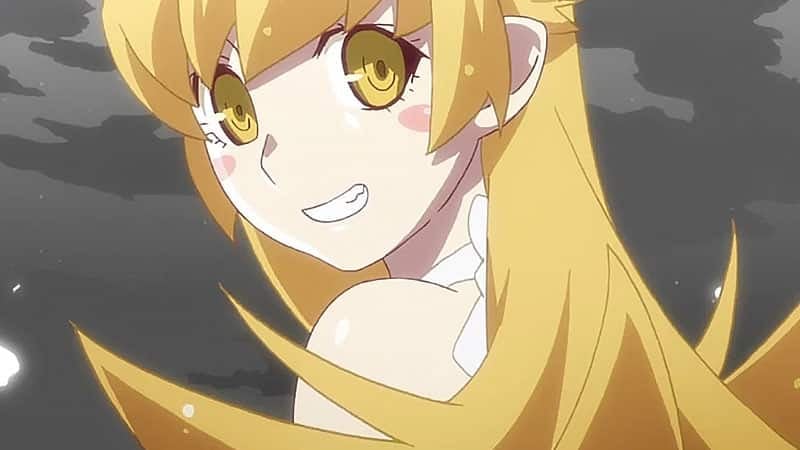 20. Mikasa Ackerman – Attack on Titan
Attack on Titan has undoubtedly become one of the most beloved anime series in recent memory. Fans of the show will likely be familiar with one of its most popular characters, Mikasa Ackerman. While she started as a sweet and innocent child growing up in a loving environment, Mikasa's life takes a dark turn after her parents are murdered by traffickers. Her resilience and strength in the face of such adversity have endeared her to many fans, who consider her one of the hottest anime characters around. Mikasa's dedication to becoming a skilled soldier and member of the elite 104th Training Corps has only added to her appeal, making her an unforgettable presence in the world of Attack on Titan.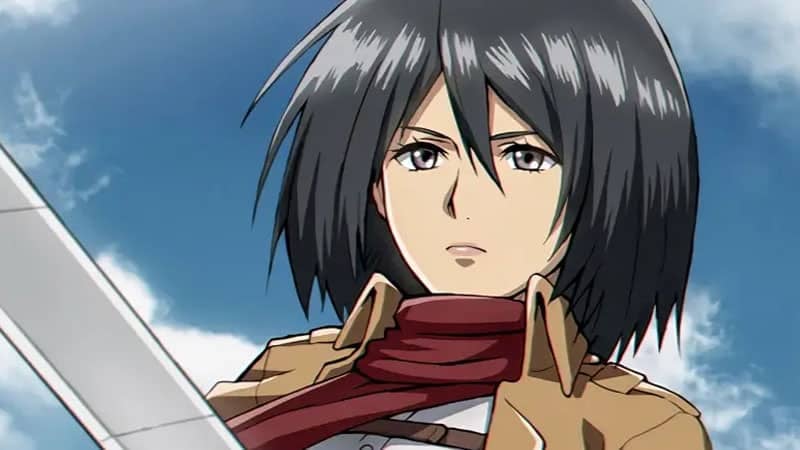 SUBSCRIBE TO OUR NEWSLETTER
Subscribe to our mailing list and get interesting stuff and updates to your email inbox.