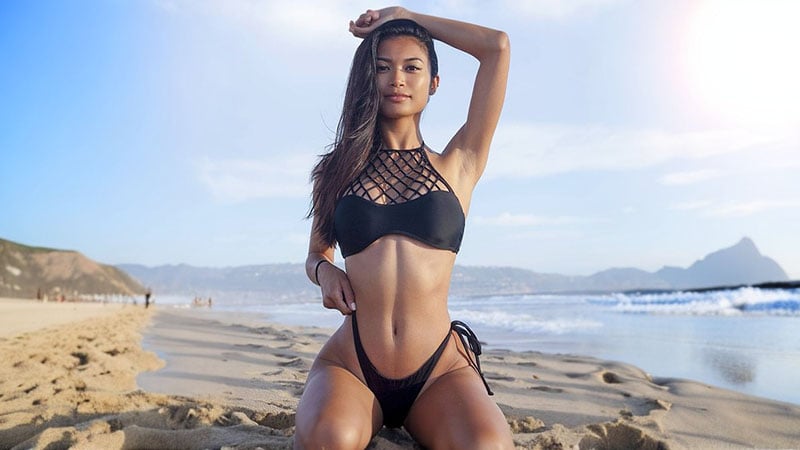 Chanel Uzi is a social media star that has taken Instagram by storm with her stunning modeling pictures that exude confidence, sex appeal, and elegance. With an impressive work portfolio under her belt, Chanel is a highly sought-after model that has collaborated with many of the top fashion brands in the industry. Her charming smile and alluring body captivate her followers, but what truly sets Chanel apart is her wonderful personality, which shines through in all of her posts and interactions. If you're curious about the model's life, career, relationship status, or other juicy details, you've come to the right place! This post is full of interesting facts that will satisfy your curiosity.
RELATED: 50 Hottest Women in the World
Chanel Uzi Facts
| | |
| --- | --- |
| Name: | Chanel Uzi |
| Age: | 30 |
| Date of Birth: | July 6, 1992 |
| Birth Place:  | Los Angeles, California, USA |
| Nationality: | American |
| Religion: | Christianity |
| Eye Color: | Black |
| Hair Color: | Black |
| Zodiac Sign: | Cancer |
| Height: | 5'5 inch/ 165 cm |
| Weight: | 121 lbs / 55 kg |
| Net Worth: | $2.5 million (Estimated) |
| Relashionship Status: | Single |
| Profession: | Model and social media influencer |
| Instagram: | @chanel.uzi 2.3m followers |
| Onlyfans | @chaneluzi |
Who is Chanel Uzi?
Chanel Uzi, born on July 6, 1992, is an American model, social media influencer, and Instagram star who has captured the attention of audiences worldwide with her incredible photos. The Los Angeles native is known for her stunning lingerie shoots, flaunting her enviable curves and toned physique. Through her collaborations with well-known brands and agencies such as Fashion Nova and Ignite, it is no surprise that she has amassed a huge following of 2.3 million Instagram fans. For those wanting to see even more of Chanel, she has a free OnlyFans account, promising to deliver even more captivating content. It's clear why Chanel is quickly becoming a household name when it comes to social media influencers.
Chanel Uzi's Career
Chanel's career took off when she decided to share her modeling pictures on Instagram. Little did she know that her lifestyle content would turn into something much bigger than her wildest dreams. With over 2.3 million Instagram followers, Chanel Uzi was able to connect with people on a level that would have never been possible before social media. Her viral posts and thriving community allowed her to take her career to new heights. Not only was she able to work with well-known brands like Ignite and Fashion Nova, but she also had the opportunity to promote a variety of products that her followers might like. From makeup to sports products, Chanel's Instagram presence helped her make a name for herself in the modeling industry.
Chanel Uzi's Net Worth
Chanel's modeling career has certainly been lucrative for her, earning her a net worth of over $2 million. With her stunning looks and unique style, she has become a highly sought-after model for various brands. However, her income isn't solely dependent on her modeling gigs. Her massive Instagram following also contributes to her wealth, as brands pay top dollar for sponsored posts. Additionally, Chanel has an OnlyFans account, which provides exclusive content for her most dedicated fans. It's clear that Chanel's hard work has paid off, and her financial success is a testament to her talent and dedication to her craft.
Chanel Uzi's Family
Chanel Uzi's family history remains mostly a mystery to the public, as she has rarely shared any details about her background. However, it is speculated from various sources that she may be of Filipino descent, adding to the intrigue surrounding her identity. While little is known about her parents, some sources have suggested that her mother is a homemaker and her father is a businessman, but the truth remains elusive. Despite the lack of information about her immediate family, Chanel grew up with an extended network of cousins and siblings, enjoying a childhood in the vibrant city of Los Angeles, California.
Chanel Uzi's Relationship
It's no secret that many people find Chanel Uzi gorgeous and may even think of a possible chance of dating her. However, when it comes to Chanel's relationships, there is not much information to go off of. She hasn't spoken publicly about any romantic relationships, and according to what is known, she is currently not married. Though rumors have circulated about her possibly dating Tony Drawz Stuff, there is still no confirmation of this being true. It seems that Chanel is more focused on her career than anything else at the moment. Until she decides to share any relationship news, we can presume that she is happily single and just enjoying her life.
Chanel Uzi Trivia
Chanel Uzi promotes various fashion products on her social media accounts.
She collaborates with different fashion brands for paid partnerships.
Chanel is a dog enthusiast who owns a dog named 'Bazooka'.
She maintains a regular workout routine to stay fit and active.
In her spare time, Chanel enjoys playing video games.
She has a separate Instagram account dedicated to her dog.
On April 25, 2014, she shared her first Instagram post featuring herself as a child.
Her second Instagram account has 371K followers as of June 2023.
Chanel Uzi also has an OnlyFans account.
There is no subscription fee required to join her OnlyFans account.
Chanel Uzi Photos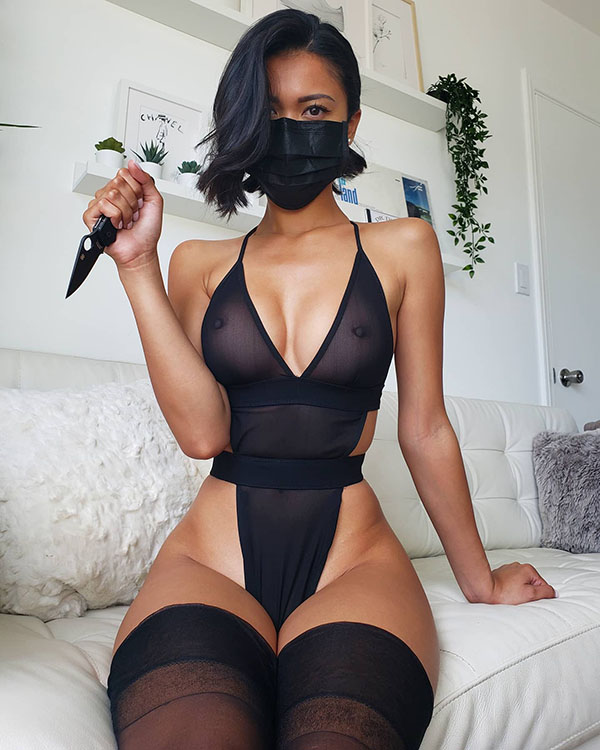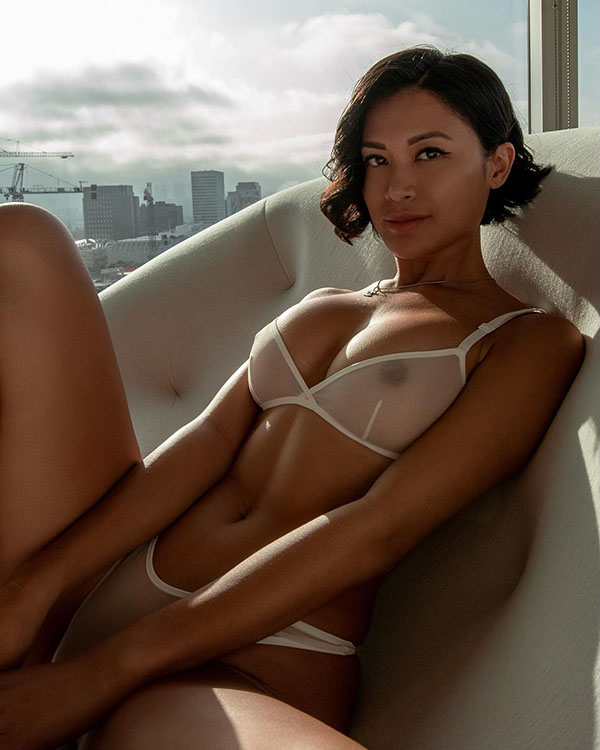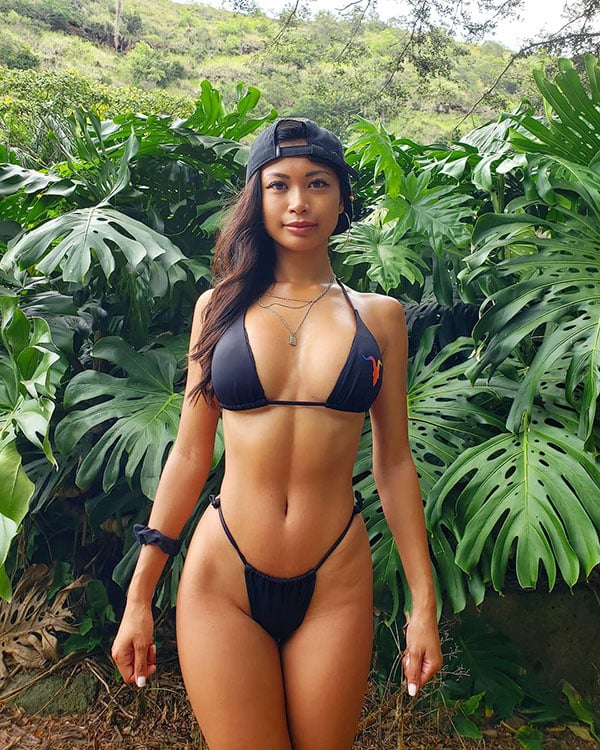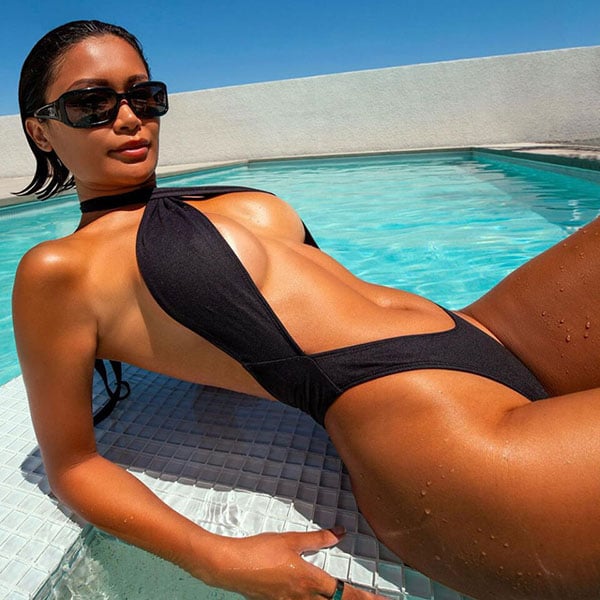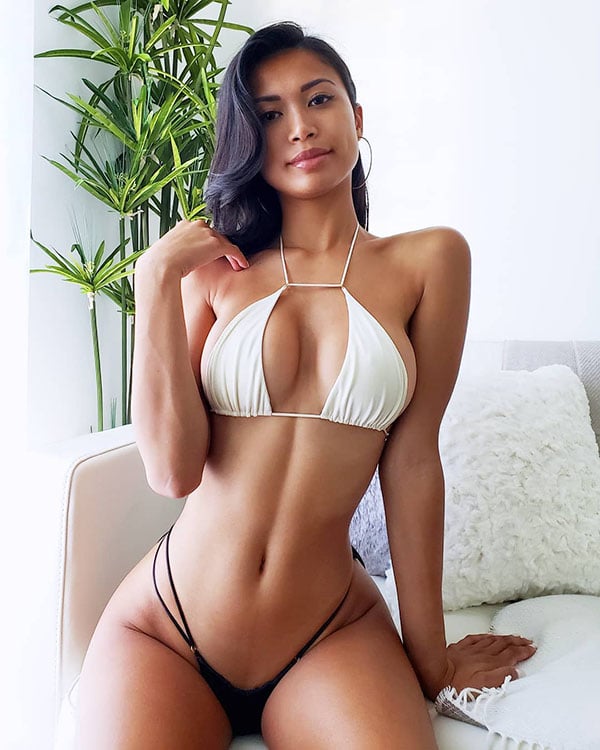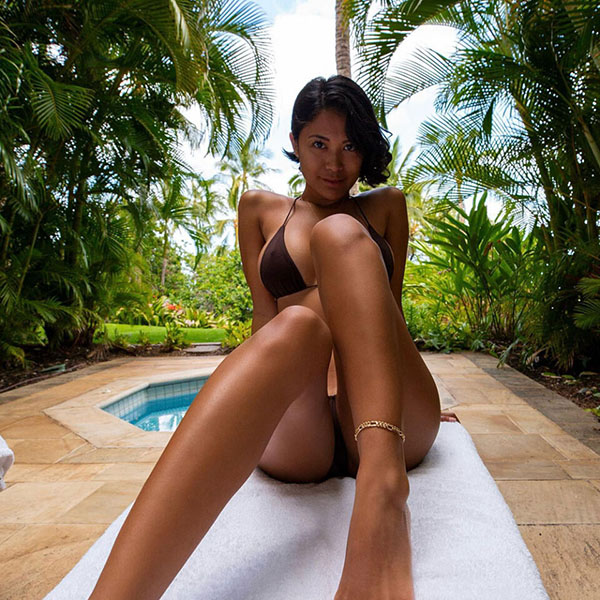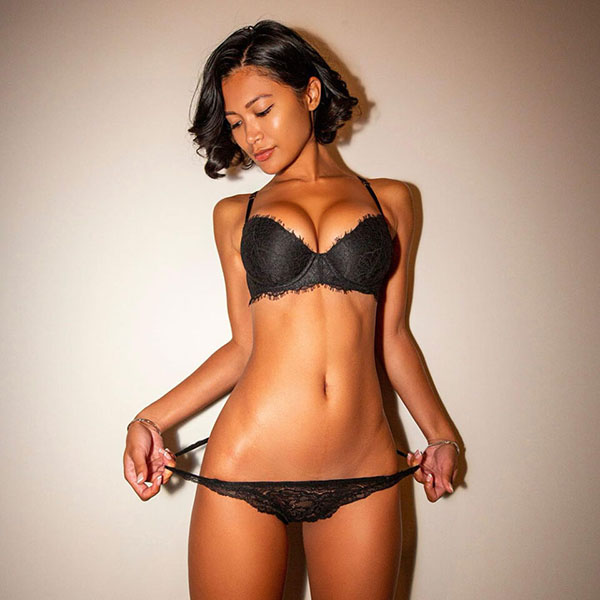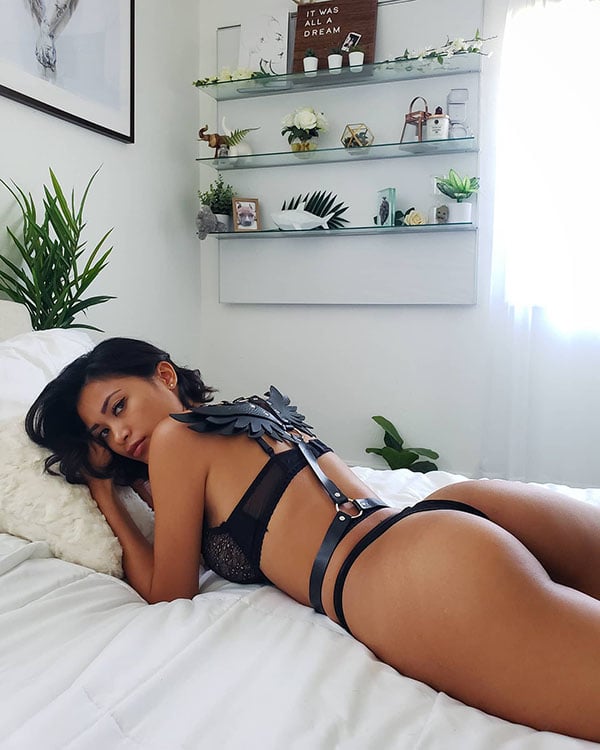 Chanel Uzi FAQ's
What is Chanel Uzi famous for?
Chanel is famous for her stunning photos and her lingerie shots.
Is Chanel Uzi married?
Chanel Uzi is currently unmarried, and there is no available information regarding her relationship status.
SUBSCRIBE TO OUR NEWSLETTER
Subscribe to our mailing list and get interesting stuff and updates to your email inbox.