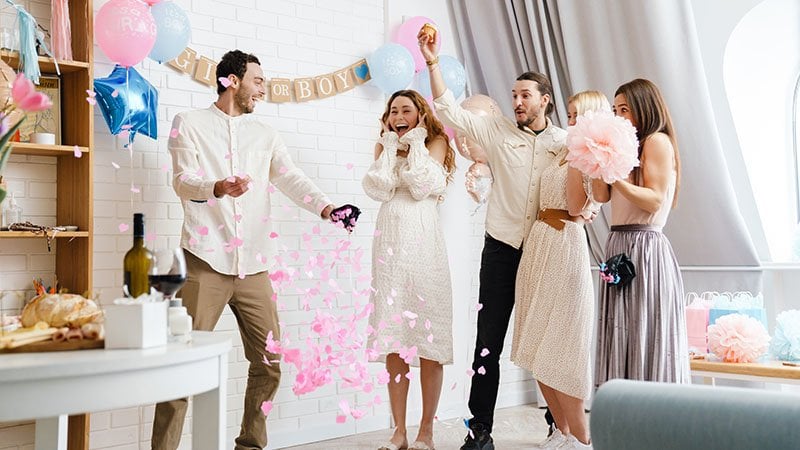 Gender reveals are no longer just a simple announcement; they have become a whole celebration in their own right. With so many creative and unique gender reveal ideas out there, expectant parents can truly personalize their big reveal. From traditional options like cutting into a gender reveal cake to more extravagant ideas like fireworks or confetti cannons, the possibilities are endless. Many people have even taken a more unconventional approach with spooky themes or even shooting paint balloons. Whatever you choose, your gender reveal ideas can be a fun and exciting way to celebrate you and your partner's new bundle of joy with your closest family and friends.
What is a Gender Reveal?
A gender reveal is a fun and exciting event during pregnancy where expectant parents learn the sex of their growing baby. This usually occurs in the second trimester. There are different methods to determine the sex, such as noninvasive prenatal tests like NIPT, CVS, or amniocentesis recommended by doctors. Ultrasounds around 20 weeks can also reveal the sex based on fetal genitalia development. Some parents-to-be choose to turn a gender reveal into a party, often combined with a baby shower. The gender reveal party is a smaller gathering with family and close friends, not typically a gifting event. In contrast, a baby shower is more inclusive and involves friends and family showering the parents-to-be with presents for their newborn.
Fun Gender Reveal Ideas
Gender Reveal Balloon Ideas
There are countless gender reveal ideas out there for expectant parents, but few are as simple and popular as the gender reveals balloons. This classic celebration involves a large balloon filled with either blue or pink confetti, which is popped in front of loved ones to reveal the gender of the baby. While it may seem like a small detail, choosing eco-friendly confetti or natural alternatives like rose petals can make a big impact on the environment during clean-up.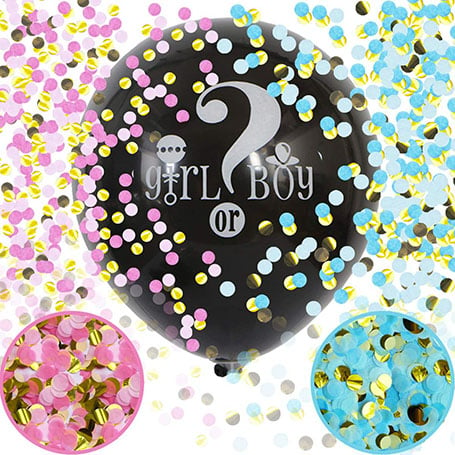 Gender Reveal Drinks
If you're searching for some gender reveal ideas to make your big announcement unique, why not consider gender reveal party drinks? It's a fun and creative way to reveal the gender of the baby. You can go all out with a colored drink for everyone, pumping up the excitement with pink or blue hues. You can achieve this with food coloring, rock candy, or even a drink bomb that is safe to consume. Alternatively, offer a few different colored drinks for the gathering, asking your guests to choose their prediction and see if they're right when you disclose the gender. Either way, it's a sweet (or savory) method of including your guests and making this moment even more memorable.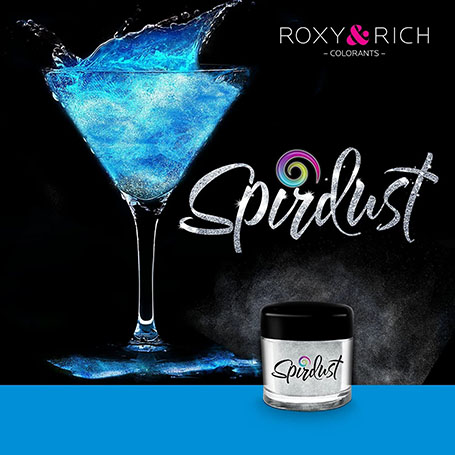 Gender Reveal Glitter
One fantastic way to bring joy and excitement into your life is by organizing a glitter gender reveal event. While it can be messy, the use of glitter offers an excellent opportunity to capture stunning photographs that will hold a special place in your heart for a lifetime. There are various options to incorporate glitter, such as filling tiny jars, adding edible glitter to cupcakes or drinks, or creating glitter-covered table and wall decorations. The possibilities are endless, allowing you to personalize the gender reveal party experience to your liking.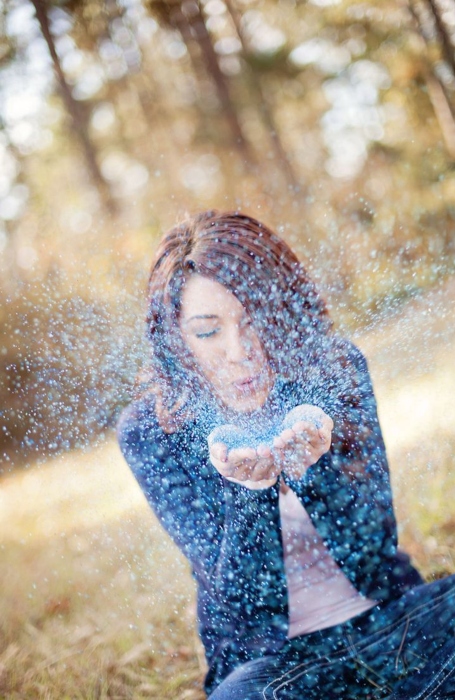 Gender Reveal Golf Ball
If you're a golf enthusiast or sports fan, why not consider a gold ball gender reveal? The concept involves swinging the club, launching the ball into the air, and creating a vibrant burst of color. You can personalize these gender reveal ideas based on your preferred sport and individual taste, whether it's using a baseball bat or a tennis racket. Let your creativity shine!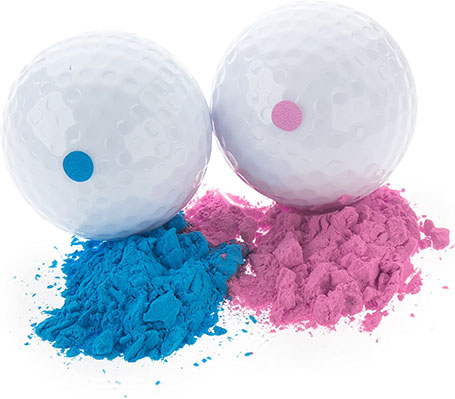 Gender Reveal Fireworks
If you're planning a gender reveal and want to avoid any negative publicity, you might want to consider some fun alternatives to the traditional fireworks display. Not only have fireworks received a bad reputation for causing damage to the environment and leading to injuries, but they can also be difficult to manage without the help of a professional. So, why not try creating a firework-themed gender reveal that's safer and more low-key? There are many creative ideas out there, like having guests pop confetti-filled balloons or using smoke bombs to create a colorful display. You could even set up a DIY photo booth with sparklers and other fun props to capture the excitement of the big reveal!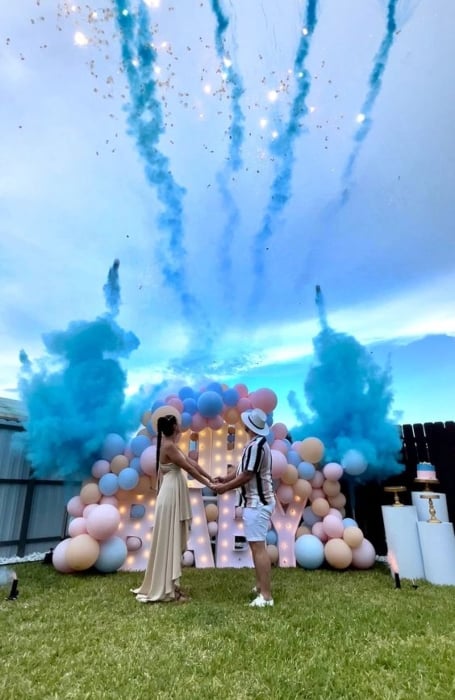 Gender Reveal Powder Cannon
It's time to get the party started, and what better way to do it than with a gender reveal powder cannon! These colorful cannons shoot up pink or blue powder leaving no room for any confusion. With this cool and stress-free option, you can finally put an end to the guessing game and capture the perfect picture while you're at it. Just make sure you're being eco-friendly and mindful of the environment.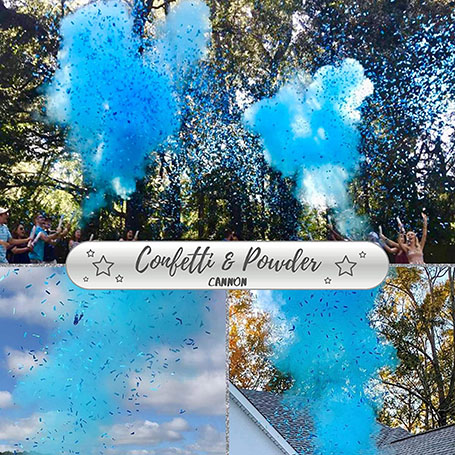 Gender Reveal Confetti
When it's time to announce the gender of your unborn baby, why not add some pizzazz and celebrate in style with a confetti cannon or pinata filled with colorful confetti? It's a simple yet effective way to add some excitement to the big reveal while keeping things affordable. Plus, opting for biodegradable confetti or natural alternatives like rose petals is a great way to show your commitment to the environment. So go ahead and add a little sparkle and shine to your gender reveal ideas with a special moment with a confetti explosion that's sure to be memorable!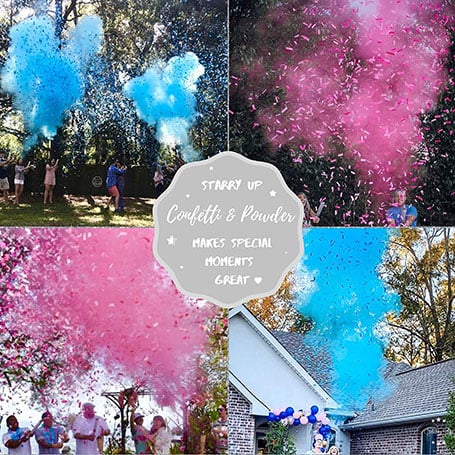 Gender Reveal Puzzle
Get ready to add a little bit of playful mystery to your baby's gender reveal party ideas! Instead of straining your voice with excitement or sending out emails, surprise your guests with a creative way to reveal your baby's gender with a puzzle! The thrill of putting together those vintage pieces will be tenfold when they see the message you've chosen. Whether it says "It's a boy" or simply has the image of a sonogram, this is one gender reveal idea that will have everyone on the edge of their seat. For those who love a little bit of healthy competition, order multiple puzzles and see who can put them together the fastest!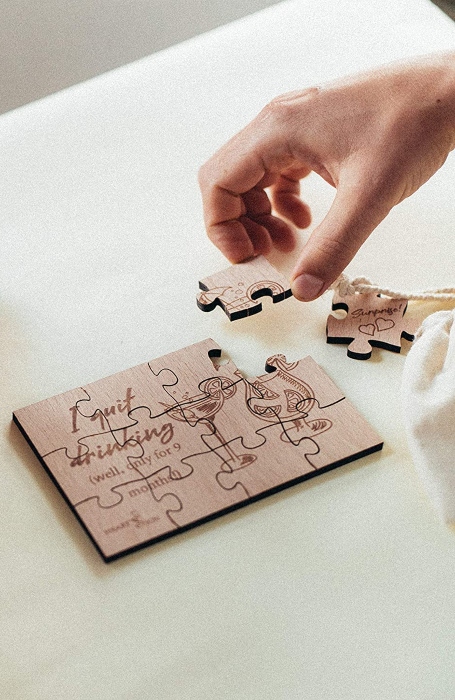 Creative Gender Reveal Ideas
Gender Reveal Smoke Bombs
If you're looking for gender reveal ideas that are both simple and fun, smoke bombs may be just the thing you need. These products come in different variations, giving you the option to choose your preferred color. Once lit, the smoke bomb adds a dramatic effect that lasts for around a minute – enough time for your wedding photographer to capture beautiful photos of the moment. The ease of use and stunning visual impact make it a great choice for your gender reveal party. However, it's crucial to be mindful of your surroundings when using smoke bombs. Taking precautions to prevent environmental damage is necessary for a successful gender reveal celebration.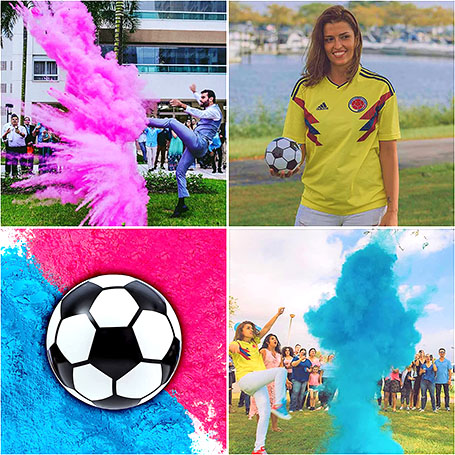 Gender Reveal Nails
If you desire a gender reveal party celebration but prefer a simpler approach, consider using your nails to make the announcement. You can spell out the gender and observe who takes notice, or you can opt for a more discreet style by applying blue or pink polish to your nails. Even if you decide on a larger reveal, you can still adorn your hands with a lovely manicure to commemorate the occasion and highlight your nails. This is also an endearing way to partake in the Team Boy and Team Girl theme.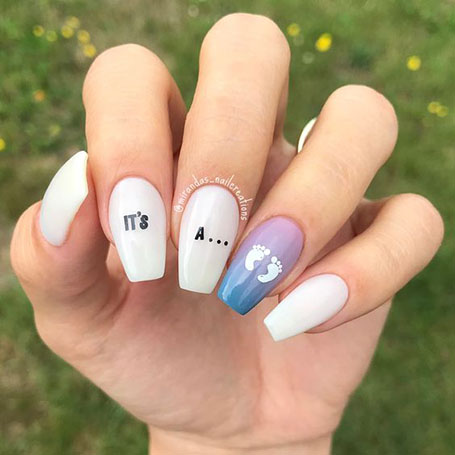 Gender Reveal Pinata
If your baby shower needs a little more excitement, get ready to get creative! A pinata is a fun way to involve everyone in the celebration and is sure to bring some laughs. The best part is a pinata can be made with various materials such as cardboard or papier-mâché. And let's not forget about the goodies inside! Instead of filling it with candy, try eco-friendly biodegradable confetti that's safe for the environment. The shape and design of your pinata are also totally up to you. Whether it's a big gold ball or a question mark, choose the one that best gender reveal ideas that suit your preference.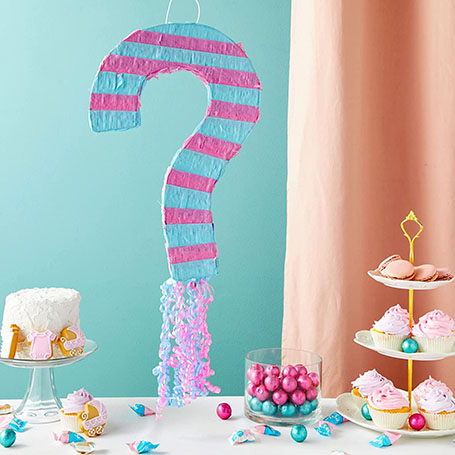 Gender Reveal Paint
Who says that gender reveal parties have to be boring? There are so many cute and imaginative ways to celebrate this special moment in your life, and using paint is just one of them! Whether you want to create a beautifully painted backdrop, fill a balloon with paint to pop in order to reveal the gender, or even splatter paint against a canvas for a double dose of excitement, the options are truly endless. The best part about fun gender reveal ideas is that they can be customized to your liking and tailored to fit your budget. So why not get the paintbrushes out, get creative, and create a beautiful piece of art to cherish for years to come?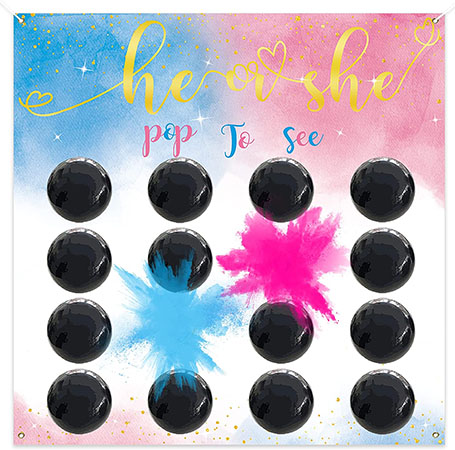 Bowtie and Bow Game for Guests
The bowtie and bow theme is a cute option for gender reveal party ideas. The traditional approach is that the bow represents the female, and the bow is the male. You can create a fun game asking your loved ones to predict what gender the baby will be by wearing a bow or bowtie. Or they could cast their vote on the bow or bowtie-shaped cards. Another option is asking the soon-to-be mama questions. This could be about how she is carrying, her cravings, and pregnancy symptoms and matching this with what is typically said about pregnancy. These old wives' tales could include cravings for sweet things (a girl), morning sickness (a girl), and pregnancy glow (a boy).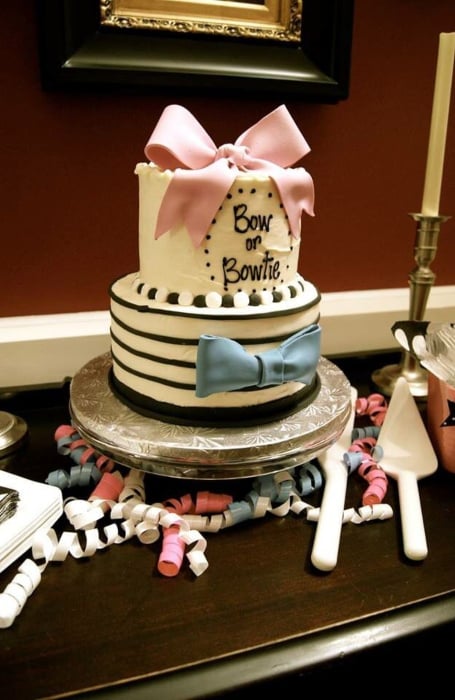 Gender Reveal Name Guess
Choosing the right name for your little one is important. You want it to be special and unique but not too different that it would cause trouble later in life. At your gender reveal party, you can also use this as an opportunity for guests to guess the name that you and your partner have chosen. The choice will depend on whether you have a boy or a girl. You can make a list of names and then ask attendees to cast their votes. Or, if you are having trouble deciding on a name, the one with the most votes could be your pick. This is a lovely way to get friends and family involved and will make them feel a part of the pregnancy journey.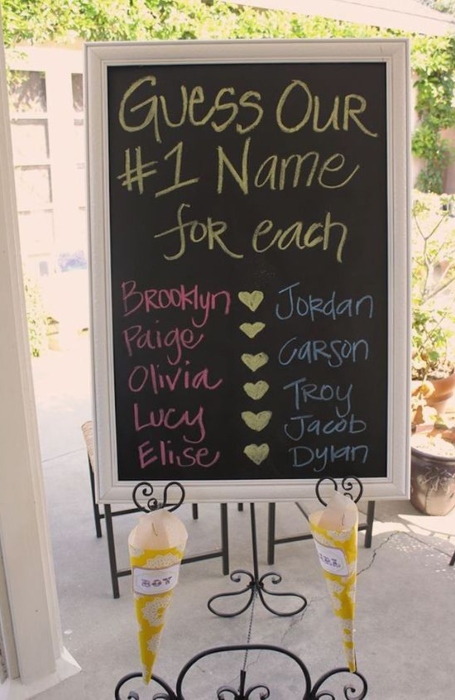 Gender Reveal Vote Ideas
Spice up your celebration with a dash of fun and creativity by organizing a gender reveal vote! Rather than just announcing the gender, invite your guests to make their predictions. They can jot down their guesses on cards, which you can gather and announce. Alternatively, for a whimsical twist, challenge them to tie bowties or bows onto a backdrop. Another gender reveal ideas are to serve vibrant drinks or treats according to their predictions.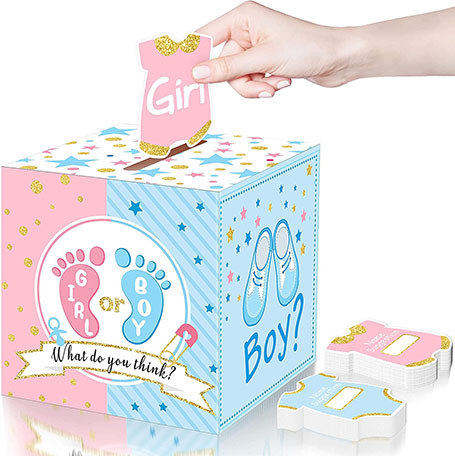 Gender Reveal Games
Party games are a fun way to get everyone involved and show off your playful side. They are also the perfect opportunity to get creative, letting you think outside the box and find a game that will be memorable. This could be anything from popping a balloon for a belly to casting your vote on whether you think the unborn child is a boy or a girl. You could also create a fun quiz about the mom-to-be. Or find a way to let guests offer their guidance and support by writing down their thoughts and feelings on cards.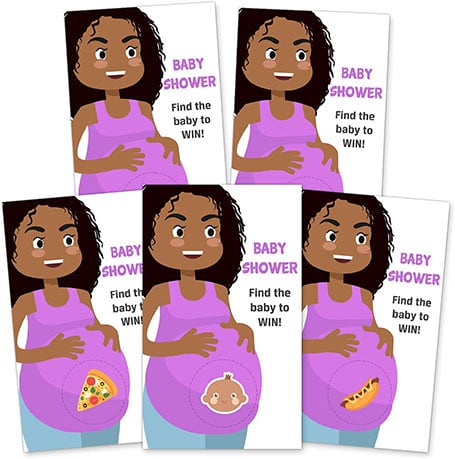 Gender Reveal Party Decorations
No celebration is complete without party decorations, and choosing the best gender reveals gives you a lot of opportunities to get creative. It could be a standard pink and blue theme, a bow and bowtie inspiration, or even something cute like your favorite Disney characters. There are many options, allowing you to tailor your gender reveal party to suit your preference. You can also personalize your gender reveal party with unique games and special guestbooks.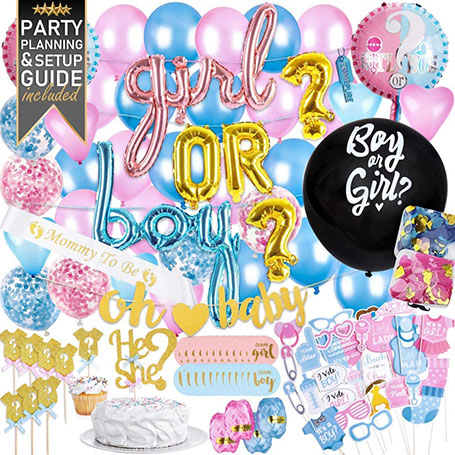 Pokemon Gender Reveal
Are you a Pokemon fan looking for an exciting and memorable way to reveal your baby's gender to your friends and family? Then look no further than the iconic phrase, "Pikachu, I choose you!" This slogan makes the perfect inspiration for a Pokemon-themed gender reveal ideas that your guests will never forget. Whether you choose to decorate your party venue with your favorite Pokemon characters or focus on creating cupcakes or cakes that reflect the egg or Pokeball designs associated with the game, you'll have plenty of creative options to play with.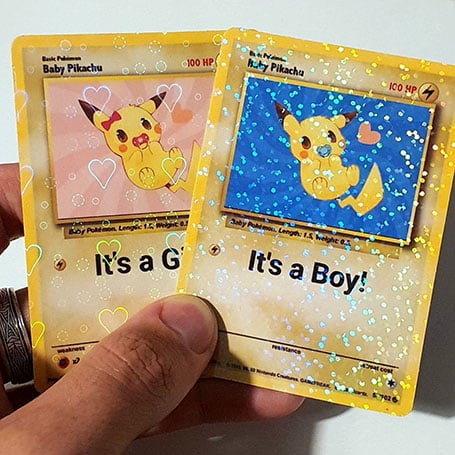 Gender Reveal Box
The box is one of the simplest and most affordable options for gender reveal party ideas, but it can still make a statement. All you need is a large box, either bought or decorated yourself. Most people choose to fill the box with balloons, which can be pink or blue, to show their gender. When the box opens, the balloons will be let go. This is not the only option though, and you can work with your family and friends to create the perfect box with confetti, smoke bombs, sonogram pictures, and so much more.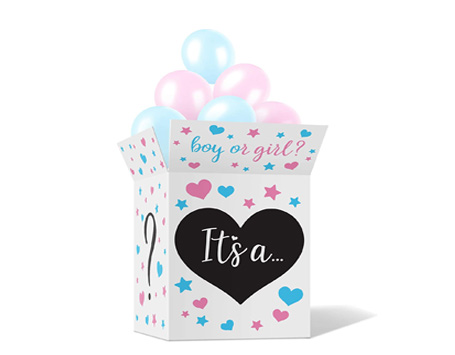 Gender Reveal Bubble
Get ready to make a splash at your gender reveal party with a bubbly theme! Whether you opt for real bubbles or bubble decorations, this choice is perfect. These simple gender reveal ideas are not only easy, but they'll also add a touch of fun and creativity to your décor. To engage your guests and bring out their inner child, hand them each a bottle of bubbles. Personalize the bubble decorations or bottles by adding the date of the gender reveal and your names, making it an unforgettable celebration!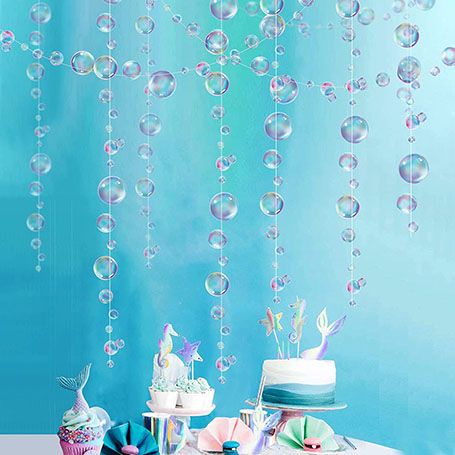 Cute Gender Reveal Ideas
Gender Reveal Cake
If you're looking for a delicious and exciting way to reveal the gender of your upcoming bundle of joy, gender reveal ideas with a cake might just be the perfect choice for you. With plenty of fun and adorable themes to choose from, such as the question mark, doe, and deer design, or the traditional pink and blue half-and-half cake, there's no shortage of gender reveal ideas to create a cake that perfectly represents your style and personality. The best part? You get to enjoy a delicious cake while making your big announcement to your loved ones.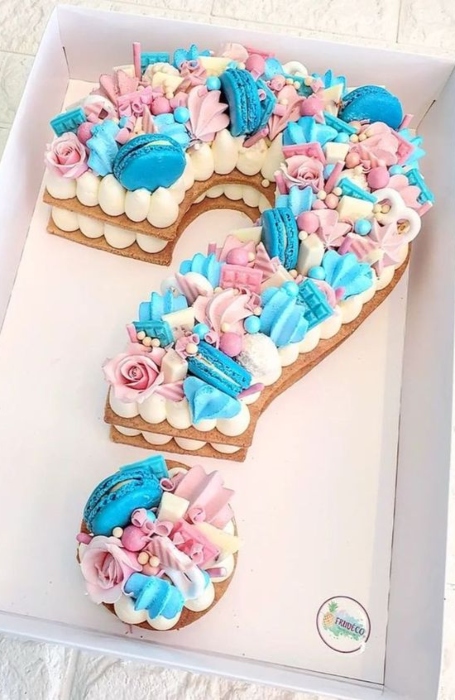 Gender Reveal Cupcakes
Baked goods are a delightful addition to any party, and gender reveal ideas, including cupcakes, not only serve as decorative elements but also satiate your guests. The level of simplicity or intricacy for your cupcakes is completely up to you. You can choose to adorn them with your preferred colors, typically blue and pink, and sprinkle them with colorful toppings. Alternatively, you have the option to embellish them further, incorporating words, baby-themed images, and more. For an added surprise, you can fill the cupcakes with jam or another filling that can be dyed in pink and blue. This approach also encourages guest participation, as everyone can take a bite of their cupcake simultaneously during the gender reveal.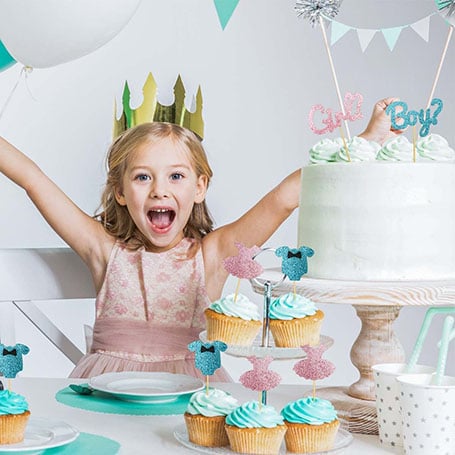 Gender Reveal Cookies
Gender reveal ideas call for something visually stunning, and that's why beautifully decorated cookies have become a fan favorite. Whether you're a seasoned baker or just enjoy playing around with different designs, these cookies are a great opportunity to get creative and keep up with the theme of the party. Creating colorful and elaborate cookies can be a fun project to take on, but if baking isn't your forte, hiring a professional can help you bring your ideas to life. There are endless design options to choose from, including playful question marks, varying colors, and even spelling out the words "boy" or "girl."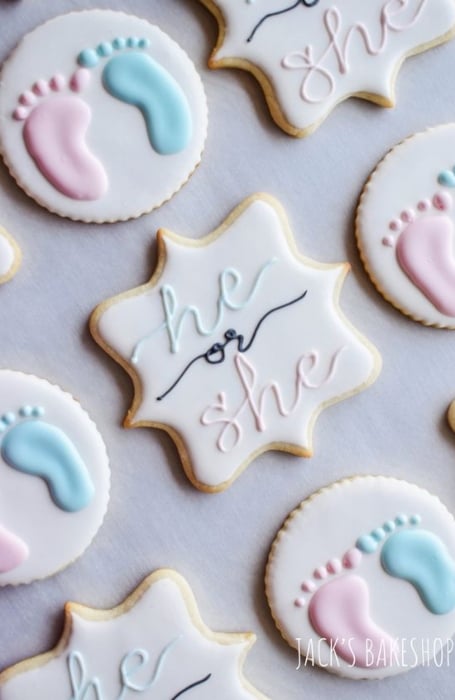 Gender Reveal Flowers
Flowers are one of the indoor gender reveal ideas that can instantly transform any space into a dreamy and romantic setting. Pick your favorite blooms and arrange them in unique ways or choose specific colors to match your theme. Did you know that flowers are also symbolic of growth and new beginnings? This makes them the perfect addition to your gender reveal celebration. Use flowers to make a powerful statement about the life that you and your loved ones will be bringing into the world.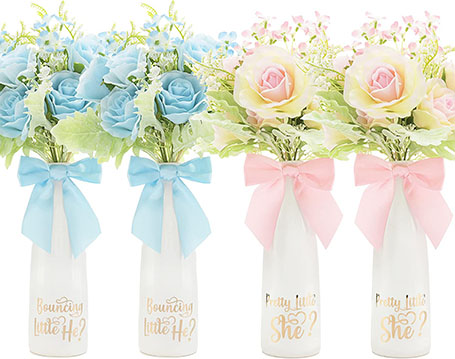 Simple and Easy Gener Reveal ideas
Gender Reveal Chocolates
One of the most exciting parts of gender reveal party ideas is unveiling the gender of your soon-to-be-born bundle of joy. And what better way to do it than with a delightful chocolate treat that suits your gender-themed party. You can get as creative as you want with your chocolate choices, and Hershey's chocolate is a cool option to consider. The chocolate bar features the words "He" and "She" written on it, so you could highlight the section that corresponds with your baby's gender by coloring it either blue or pink. Chocolate can be made into shapes of little boys or girls to add a decorative effect to your theme.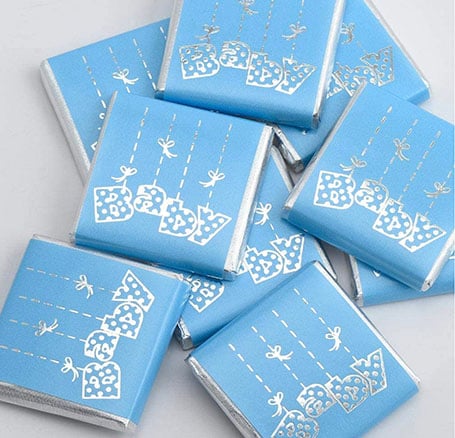 Gender Reveal Straws
Attention to the small elements of a party can often create the most unforgettable moments. Opting for appropriate decorations can leave a lasting impact on both you and your guests. To add excitement to the celebration, consider customizing your straws with pink or blue color options or featuring the words "boy" or "girl" on them. If you find gender reveal parties to be labor-intensive, this can be a hassle-free way to embrace the theme and make the day enjoyable with minimal exertion.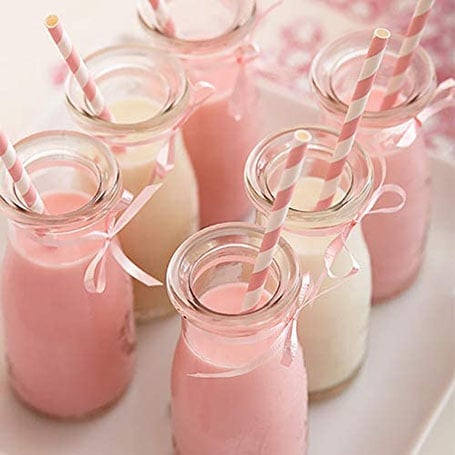 Gender Reveal Donuts
When it comes to gender reveal ideas, donuts are a sweet and versatile option that never seems to go out of style. Not only are they delicious, but they are easily customizable to match any event decor. You can keep it simple with classic pink or blue icing, or you can elevate your party by hiring someone to add special details and images to your donuts. Let your guests join in on the fun by inviting them to choose a donut color that corresponds to their prediction of the baby's gender. With donuts as your party food, you're sure to have a memorable and enjoyable event that everyone will love.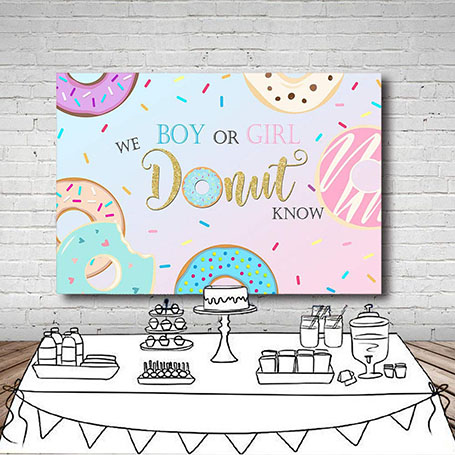 Gender Reveal Bath Bomb
If you want an intimate gender reveal between yourself and your partner, then a good choice may be to opt for a gender-reveal bath bomb. Several companies design them, and you can find them on Etsy or Amazon. Before using any products, please ensure that they are pregnancy-safe by familiarizing yourself with the ingredients and asking the company any questions you have. If you are not sure, you can add the bath bomb to the water but do not get into it.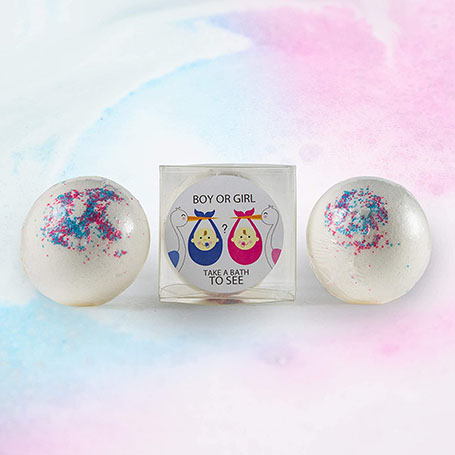 Disney Gender Reveal
Disney movies and characters are a boundless source of joy and nostalgia, bringing back the innocence and happiness of childhood. They offer a delightful opportunity to showcase your passions and personalize your gender reveal party ideas. While Minnie and Mickey Mouse are popular choices, you can also go for a unique twist with characters like Nala and Simba or Bambi and Faline.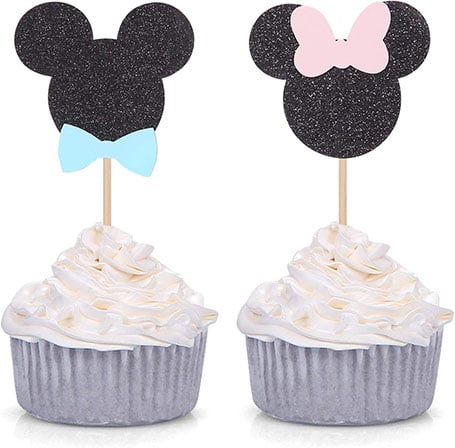 Gender Reveal Ideas FAQs
What can I do for a gender reveal?
There are many great ideas for a gender reveal, letting you easily personalize your celebration to best suit your preference. From cakes filled with pink or blue and popping a balloon, to more unique ideas like sports or Halloween themes. There is an option to suit every budget and you can go over the top or opt for a simple and minimalist approach.
How do you do a simple gender reveal?
A simple gender reveal can be done with close friends and family. You can cut open a cake or hand everyone a cupcake and ask them to take a bite, revealing the color of the baby's gender. Other simple but still fun options are popping a balloon or breaking a pinata with biodegradable confetti in it.
What do you typically do for a gender reveal party?
For a gender reveal party you can pick a theme, the most common of which are blue and pink. You can create your food and decor around the colors and can reveal the gender by cutting into a cake or popping a balloon. You may also wish to get your friends and family involved by asking them to guess the gender or to give their predictions with votes.
How many months should you be to have a gender reveal party?
The gender of your unborn baby can usually be told around 16 weeks but most couples wait around 20 weeks before confirming this and having a gender reveal party.
What kind of food do you serve at a gender reveal?
You can serve whatever you want at your gender reveal party, but the common choices are baked goods and confectionary like donuts, cupcakes, cakes, cake pops, and chocolate-dipped fruit or pretzels. You can also serve chocolate, popcorn, fruit skewers, and mini sandwiches.
Do you bring a gift to the gender reveal party?
You do not have to typically bring a gift to a gender reveal party, but gifts are always appreciated. A gender reveal party is also sometimes combined with a baby shower, which is celebration where gifts are often given.
SUBSCRIBE TO OUR NEWSLETTER
Subscribe to our mailing list and get interesting stuff and updates to your email inbox.