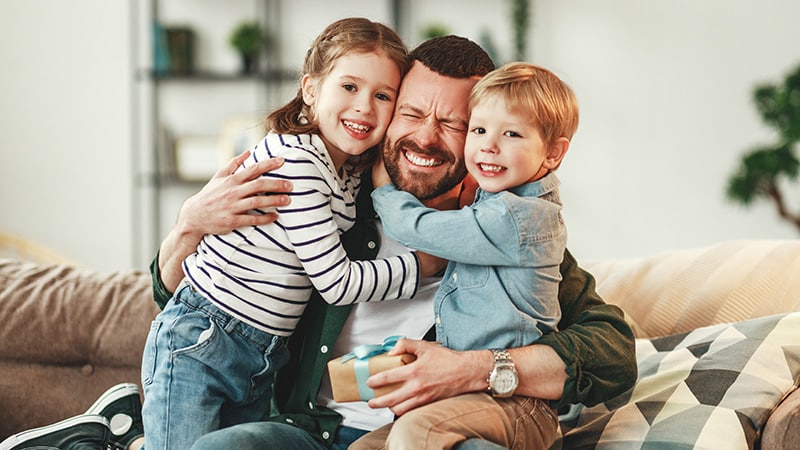 Do you want to become the best dad you can be? We all know fatherhood is one of the most beautiful and rewarding jobs you will ever do, but that does not mean it is not hard. It can be challenging to juggle your new responsibilities while still performing at work and not losing a sense of yourself, and this is why websites and blogs that are dedicated to fatherhood are so important. These platforms are great for giving you a glimpse into what it means to be a dad, and how to navigate different scenarios. You can find all the tips and information you need and help calm your mind thanks to the inspirational content. We know it can feel overwhelming, but you're doing a great job, dad! Keep reading below to find out the best dad blog websites to visit today.
1. The Father Hood
The journey into fatherhood is something that needs to be discussed more, and dad blogs like The Father Hood will give you a unique look into what it means to be a father. Founded by three dads, the site is described as "a virtual 'neighborhood' or community that offers support, advice, and inspiration for dads." There is a lot of great content on the site. Some of it is aimed at new dads but there is also information about children, relationships, and the workplace.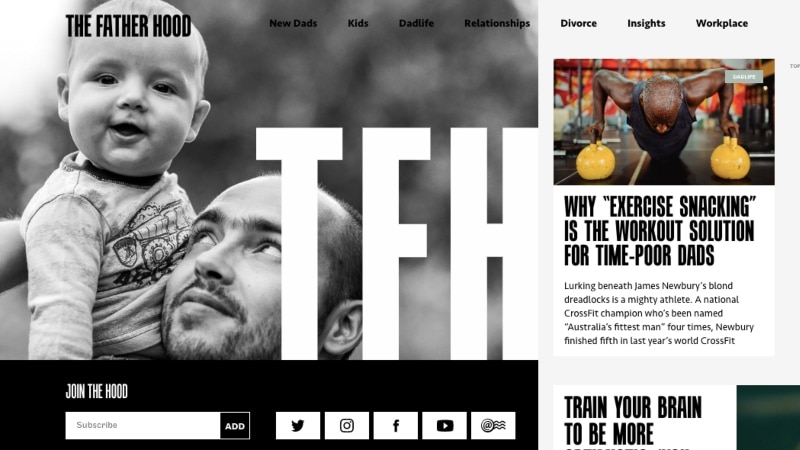 2. All Pro Dad
The approach to fatherhood now is very different than it was 50 or more years ago, and the content is now focused on modern dads. All Pro Dad wants you to "be a hero to your kids" and this is something that many fathers aspire to be. To prove to their children that their love is unconditional and that they would do whatever they could to provide for them. You can join them to get daily inspiration, learn about relationship building, and even take part in events with interactive games.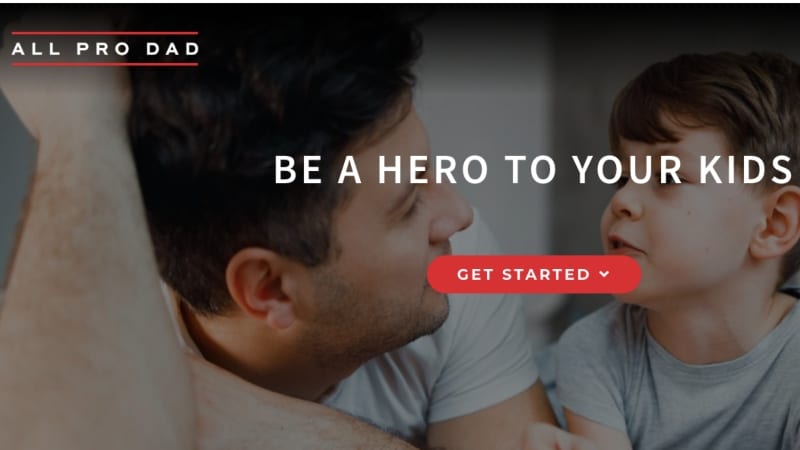 3. The Dad Edge
If you want to learn how to be more present to enjoy every moment with your child, then The Dad Edge could provide you with the tools you need to become the father you want to be. There is a podcast to inspire you and courses that focus on patience and marriage problems. This is something many fathers will relate to because your relationship with your spouse can suffer when you have children because of a combination of factors, including lack of sleep, new priorities, and stress.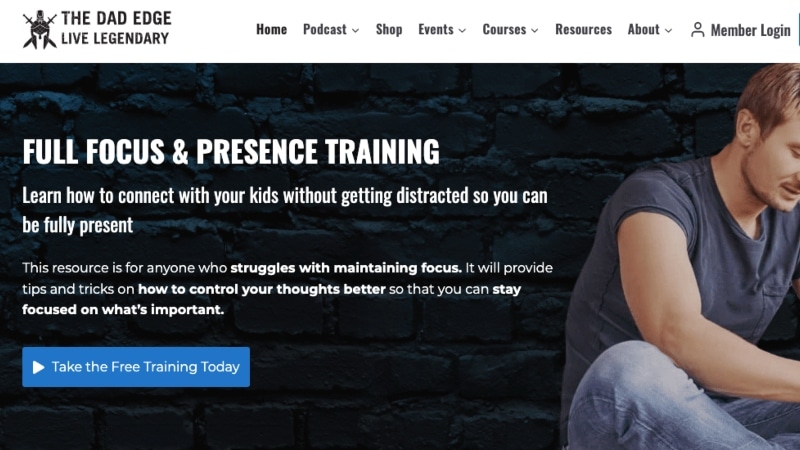 4. Daddi Life
Daddi Life is a website dedicated to fatherhood and provides a wide range of different information, including content for new dads, stepdads, stay-at-home dads, and single dads. It is a place where dads can learn and be inspired. It is also easy to find content that is tailored to your specific needs, with sections on newborn stages, toddlers, ages five to ten, and older. In addition to fatherhood-focused content, there is other information to interest you, including work and life balance, education, and sports.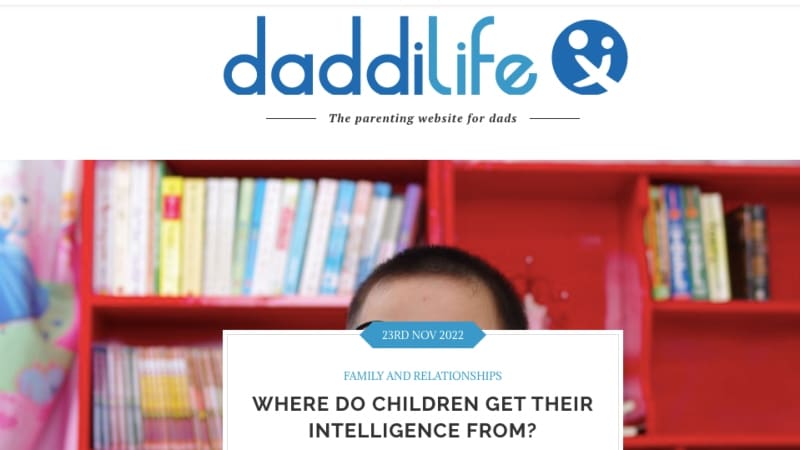 5. Skint Dad
Responsibilities and priorities change after you have children, and you may find that you have to cut back on certain luxuries to be able to afford things for your kids. If you are looking for inspiration on how to save and use your money wisely, Skint Dad could help. The United Kingdom-based website is founded by Ricky and Naomi Willis. They want to provide readers with "resources, tips, tricks, and deals" on money-saving, managing and earning.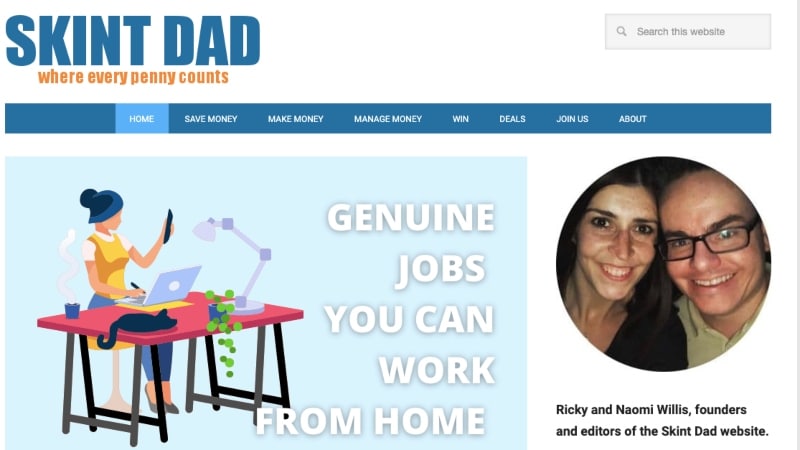 6. High Tech Dad
The person behind High Tech Dad is Michael Sheehan who is described as " an avid technologist, writer, journalist, content marketer, blogger, tech influencer, social media pundit, loving husband, and father of 3 beautiful girls." This blog was started in 2005 and will offer you something different from the rest with a focus on a combination of technology and fatherhood. Here you will find articles on content strategy and fix it and how-to sections. There is also information on safety, security, and social media.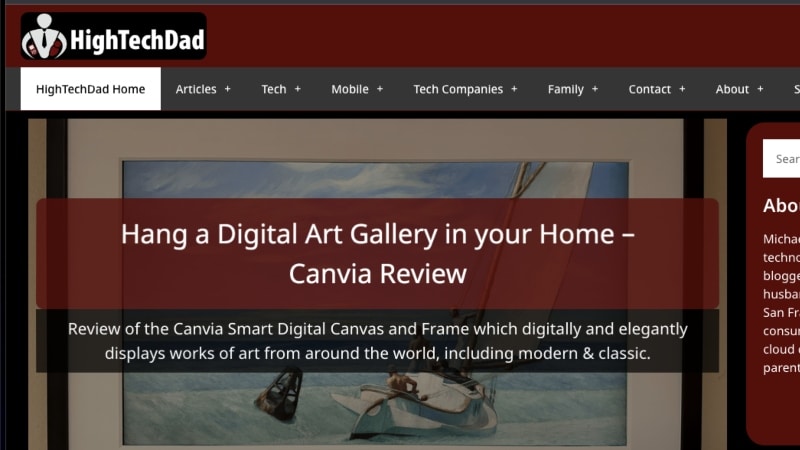 7. Direct Advice for Dads
Finding a place where you feel understood and inspired is important because fatherhood has its challenges. This is why Direct Advice for Dads is valuable and it gives practical advice and tips for fathers, by fathers. There are sections for expecting dads, letting them prepare for their new arrival, and giving advice on what they can do. In addition, there is advice for new and seasoned fathers. There is also a podcast you can tune in to. It is run by radio hosts and dads, Ross Edwards and Dan van der Meer, who will share their own experiences with fatherhood.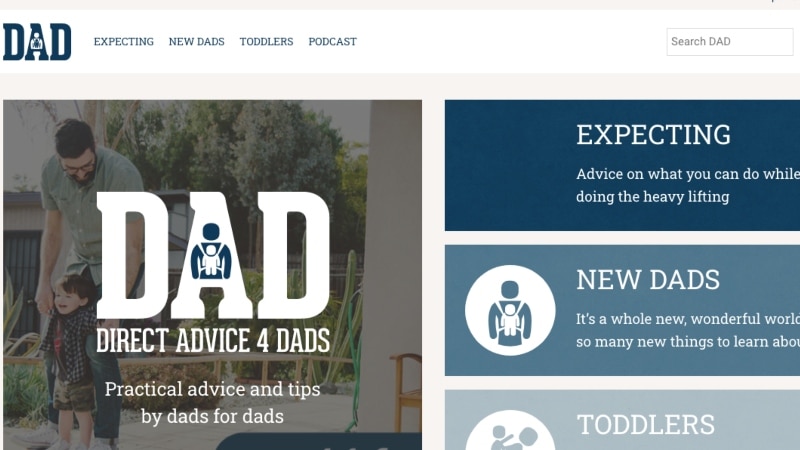 8. Dad Info
Knowledge is power and every father has to start somewhere. Dad Info is here to make it easier for you, with articles on family and lifestyle. It prides itself on being "Europe's largest advice and support website for fathers." It was founded in 2008 and is run by the United Kingdom children's charity, Spurgeons. There are also opinion pieces that deal with delicate subject matter like domestic abuse and how to talk to children about serious topics or simply encourage your child to get off technology and embrace the outdoors.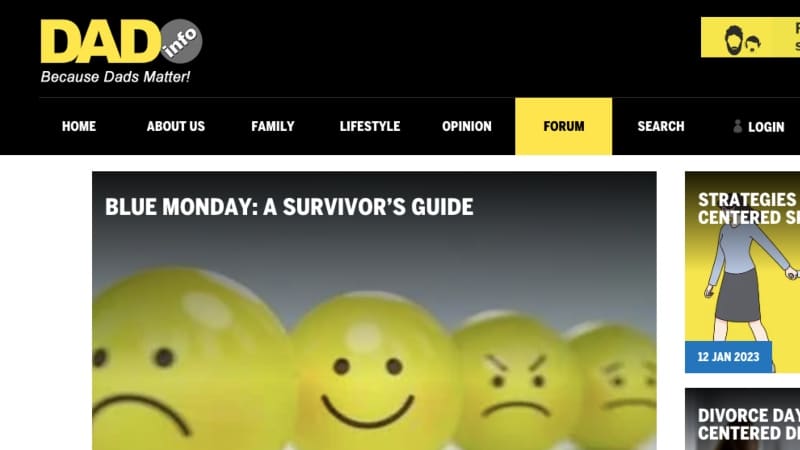 9. Designer Daddy
Designer Daddy has been the recipient of several awards and is founded by Brent Almond (Designer Daddy). The content you will find on this blog is valuable and offers a glimpse into Almond's life. While also providing useful advice to fathers and covering a wide range of topics including LGBT-focused content, lessons learned as a parent, and the importance of making memories.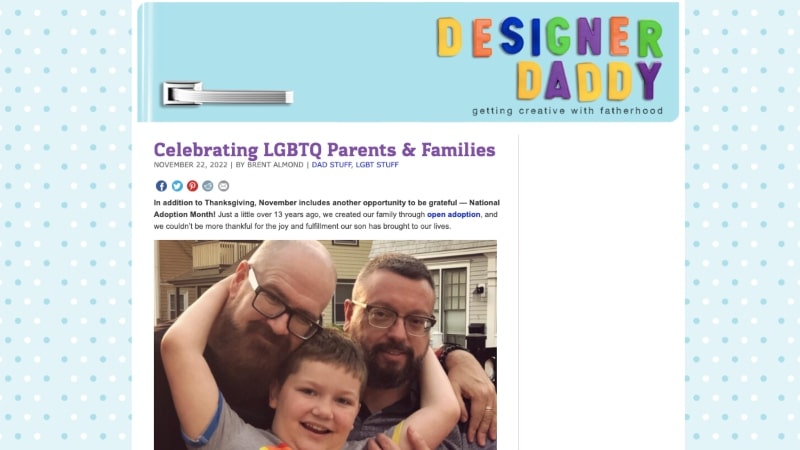 10. The Dad Website
Being a father is not always easy, but knowing that you are not alone and learning how to navigate certain challenges can help you feel better. There is a need for websites dedicated to fatherhood, and The Dad Website is one of them that stands out. One of the sections that stand out on this blog is titled "The Heart Talks." Here you will find honest and insightful content including pieces like "15 Things I Never Want My Kids to Forget" and "The Letdown." There is also information regarding Dad Life, Dad News, and for Dads to Be.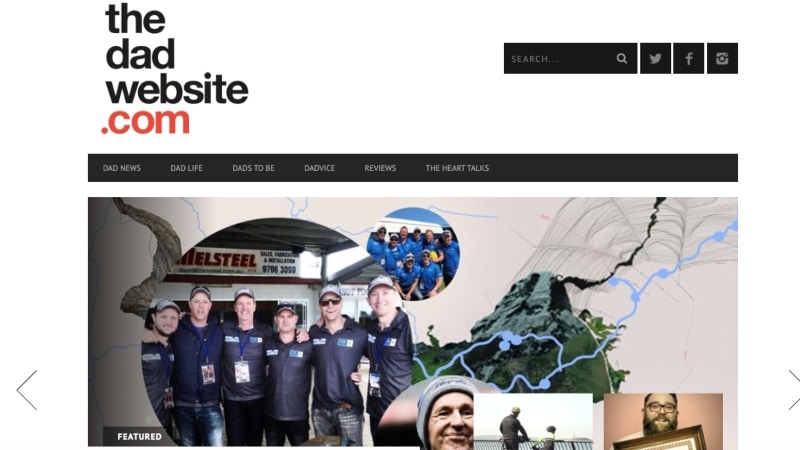 11. Lunch Box Dad
There is a place for heartfelt advice and navigating relationships online, but sometimes you also need tips and inspiration on simpler things, like how to make a great lunch. One of the biggest challenges parents face is feeding their children. You want them to eat a well-balanced meal but also make it interesting enough to them that they will eat. Anyone with picky eaters will know how difficult this can be. Here is where Lunch Box Dad comes in, giving you all the information you need to make exciting lunches for your kids.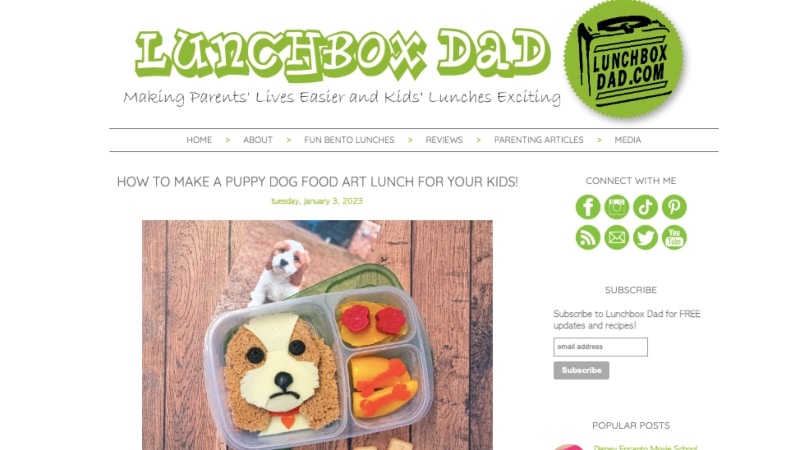 12. Dad or Alive
The clever name of this blog is not the only thing that is appealing and Dad or Alive. The blog is written by Adrian Kulp, a full-time stay-at-home dad, who has written books including topics on expecting and becoming a new dad. On his blog, you will find content that is written honestly and conversationally. Topics include food, parenting, lifestyle, and different ages and stages of children's lives.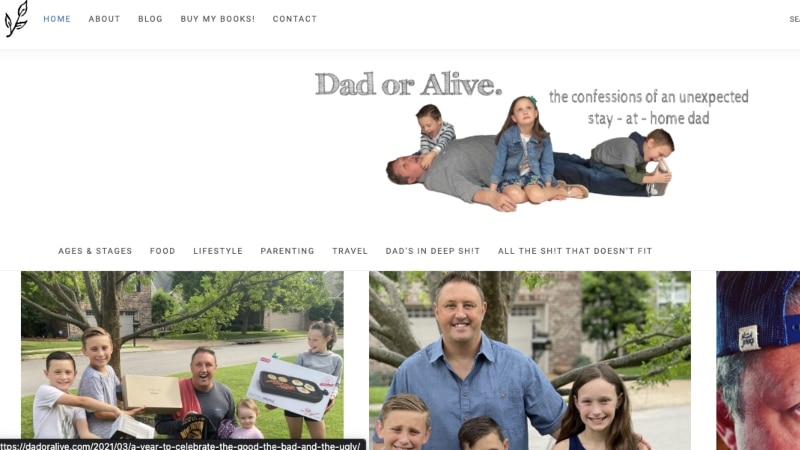 13. The Rookie Dad
Feeling overwhelmed by parenting and looking for guidance? The Rookie Dad is the perfect blog to check out! Founded by a dad of two boys, it offers insight on fatherhood from someone who has experienced it firsthand. Plus with content ranging from new parent tips and cooking recipes to finding balance in life, you're sure to find something that can help enhance your own journey as a parent.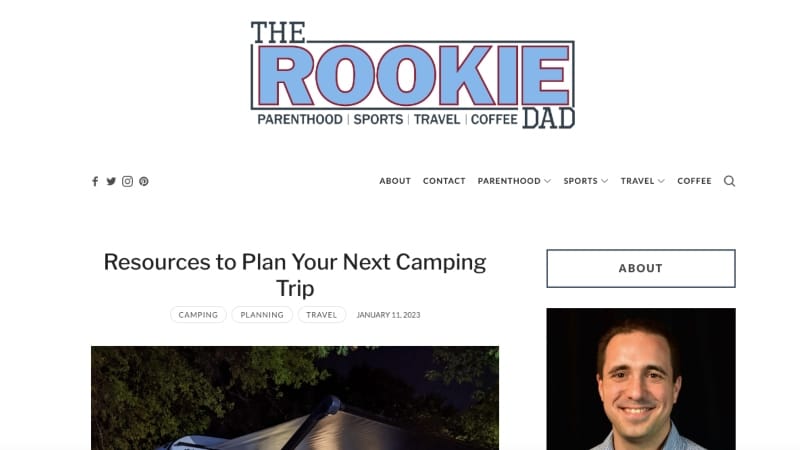 14. Mr. Dad
Congratulations, you are a father! But that does not mean that this important role comes without its challenges. Being able to understand and better navigate the struggles you face will help you become a happier and healthier dad. Mr. Dad is penned by Armin Brott, who has been described as "a pioneer in the field of fatherhood." Sharing his knowledge has helped other fathers become the best versions of themselves they can be. On his website, you will find a wide range of topics to read about. This includes advice for expectant fathers, grandfathers, single dads, and more.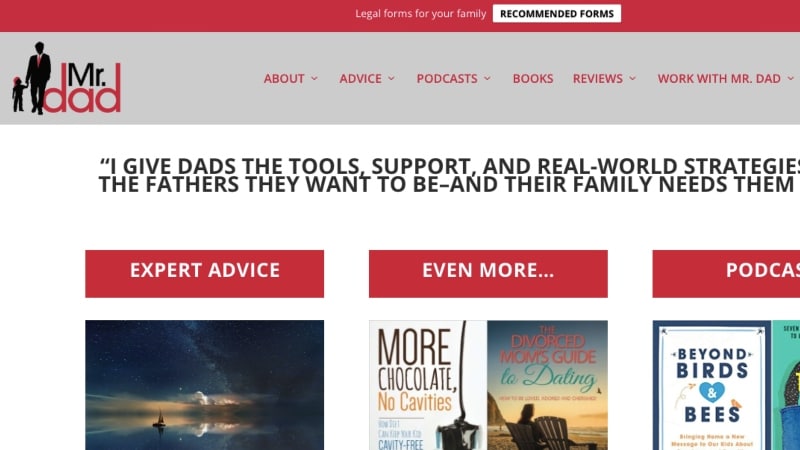 15. Single Dad Guide To Life
Being a single father comes with its own unique set of challenges. Single Dad Guide To Life could help you feel supported and remind you you are not alone. On this blog, you will find information relating to parenting, travel, and lifestyle. This includes making healthy but tasty food, preparing your child for nursery school, and the importance of a good night's rest.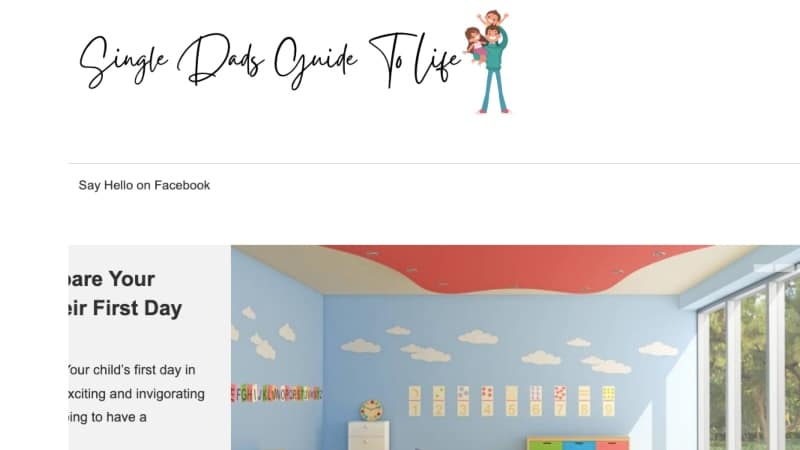 Dad Blogs FAQs
How do I start a dad blog?
Blogging is a way to share your thoughts and experiences with like-minded people. There are several platforms to use to start blogging such as WordPress or Squarespace. You can hire a web developer to assist in designing your blog or use a web template from ThemeForest.
What do dads struggle with?
The journey into fatherhood can be rewarding but it can also be incredibly stressful. Many fathers feel pressure to provide for their families both financially and emotionally. Becoming a father can be a big adjustment and you will sacrifice many aspects of yourself, this includes your free time and your sleep. Other struggles dads face are trying to find a work-and-life balance, conflicts in their relationship, not having enough time, or not being able to be present.
What is a parenting blog?
A parenting blog is dedicated to helping parents deal with the struggles of raising children and the changes that come with being a mom or dad. It could include information on creating a successful work and life balance, how to have tough conversations and deal with behavioral issues, or it could simply provide inspiration and motivation to remind parents that they are not alone and are doing the best job they can.
What is the best thing a father can do?
The best thing a father can do is to be present and loving toward their children. To offer them unconditional love and support and help guide them. There are various approaches to parenting with a focus on different things, but the one thing every parent can agree on is that you need to bring your children up in a loving and nurturing environment.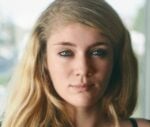 Cailyn Cox holds a degree in journalism and has been working with The Trend Spotter as a writer for over ten years. She has worked with some of the most prestigious women's and men's lifestyle publications. For her, writing is not just a job; it's a passion, which is why each article she writes is approached with such enthusiasm and dedication. She has extensive knowledge of hairstyles, tattoos, and beauty and has made a career out of creating informative articles that appeal to women and men of all ages.
SUBSCRIBE TO OUR NEWSLETTER
Subscribe to our mailing list and get interesting stuff and updates to your email inbox.