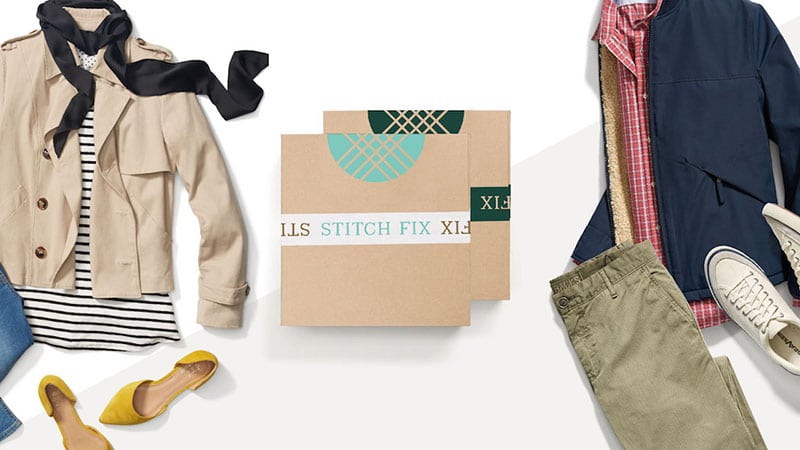 If you thought personal dressers were a perk only reserved for the rich and famous, we are happy to inform you that nowadays, this service is not only affordable but accessible to everyone – and you don't even have to leave the walls of your own home. Online shopping subscription services have sprouted up everywhere to rescue the indecisive from decision making and supply the shopping-weary with everything they need for well-groomed day-to-day. From socks to shirts and stylish accessories; here are the best subscription boxes for men that will help you look your best for every occasion.
1. Five Four Club
The California-based brand Five Four is one of the online services that made it their business to cater to men's everyday styling needs. For $60 (USD) a month you will receive two items per shipment, which have been thoughtfully designed and curated to your style preferences and with the respective season in mind. At the end of each season, you'll have multiple pieces to mix and match.
2. Bombfell
Bombfell made it its mission to up your office game with polished workwear tailored to your preferences. With your subscription, you'll get a designated stylist, who will pick and choose items for you according to your style profile. Before everything is shipped, you'll receive an email preview of the monthly selection that will allow you to modify your order as you please. The best thing: you'll only pay for the items you love.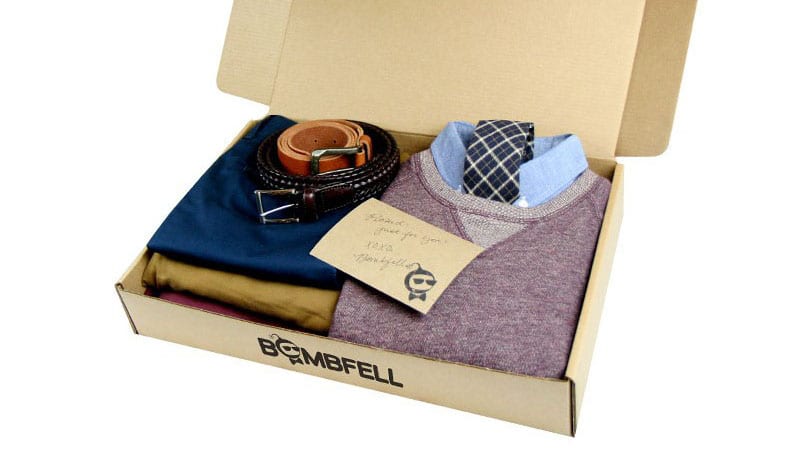 3. SprezzaBox
Based in New York and inspired by Italian fashion sense, the SprezzaBox accessorizes your outfits with impeccable details. With a monthly subscription of only $28 (USD), Sprezza's stylists handpick several stylish accessories and grooming items for you with an average retail value of $100 (USD). Now that's some bang for your buck!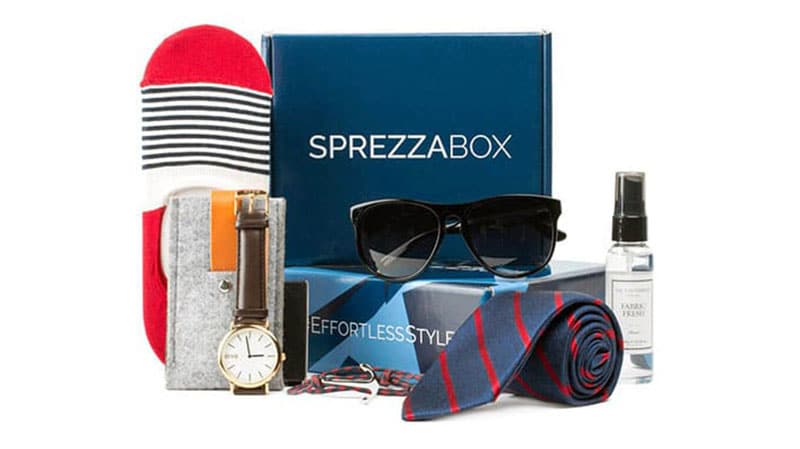 4. ThreadLab
The personal shopping service ThreadLab will hand-select clothes for you from some of their 50 partner brands. Once you set up your profile stating your sizes, style preferences and budget, they will send you a preview of garments from which you can choose. At ThreadLab you can pick between three different sized boxes that will contain either up to four, five or even eight items – entirely personalised for you.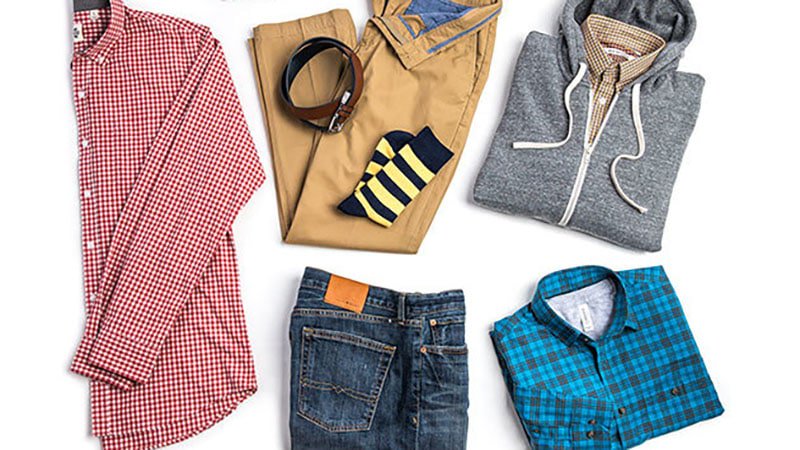 5. Trendy Butler
The Trendy Butler likes to think ahead. With their selection of stylish threads from established and upcoming fashion brands, they aim to not only provide you with one decent look but gradually build up an entire wardrobe for your every need. For just $65 (USD), you'll receive two new fashionable pieces every month to add to your collection.
6. Stitch Fix
Stitch Fix is at your disposal whenever you're in need of a little fashion aid without committing to a monthly plan. Tell them what you're after and how much you would like to spend, and a Stitch Fix stylist will send you five hand-picked items to try on in the comfort of your own home. Once you've decided what you want to keep, you can send back the remaining clothes at no extra cost. In the end, you only pay for what you keep.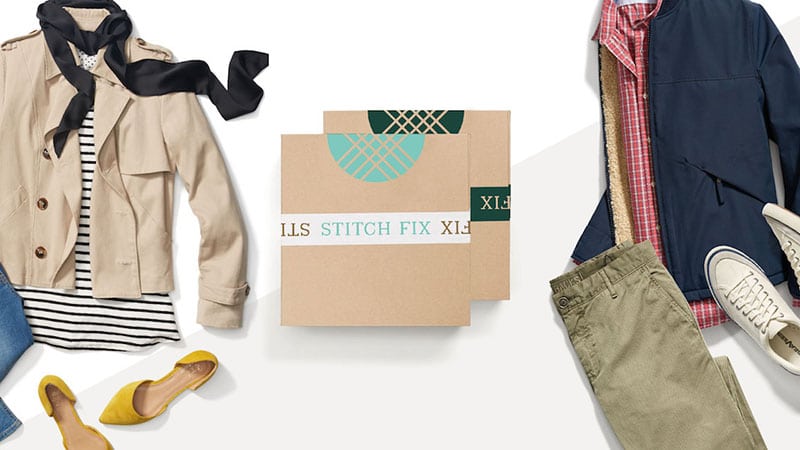 7. UrbaneBox
For only $60 (USD), UrbaneBox will send you an especially curated outfit that will match your personality and style. With this membership, you will also receive a personal stylist assigned to your account and exclusive discounts to use in their online shop. UrbaneBox also regularly collaborates with charities such as Railway Children and Unicef. Therefore, $1 of every box is donated to help children all over the world.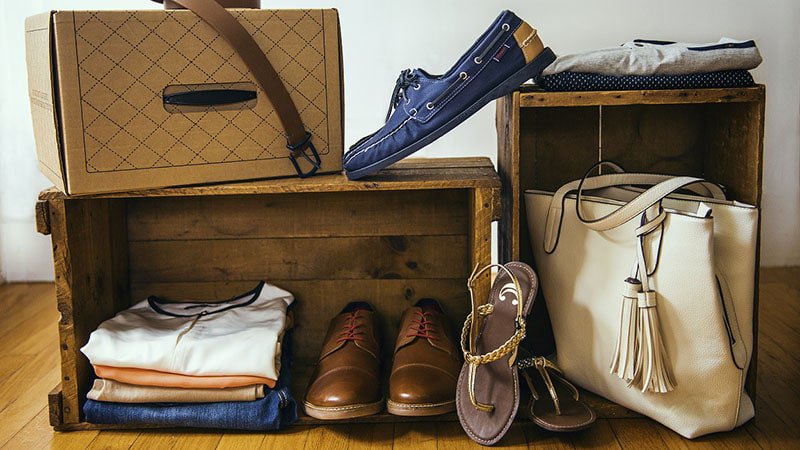 8. The Menswear Club
As a member of The Menswear Club, you will receive five to six accessories, grooming, or lifestyle products to enhance your style from head to toe. Each box has a different theme, representative of the exclusive, small-batch brands that it carries. Just choose a month-to-month or multi-month plan to suit your routine.
Subscribe to The Menswear Club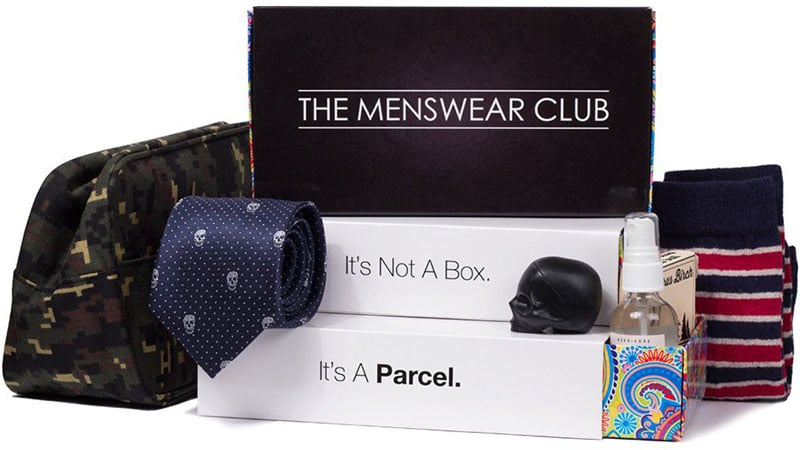 9. Sock Fancy
Sometimes it seems like socks possess magical qualities, such as when one magically vanishes, and you can't seem to find a matching pair. That's why Sock Fancy has made it its mission to feed your closet with a steady supply of fun, matching feet covers. Starting at only $11 (USD) a pack, this subscription makes hectic morning sock searches a thing of the past.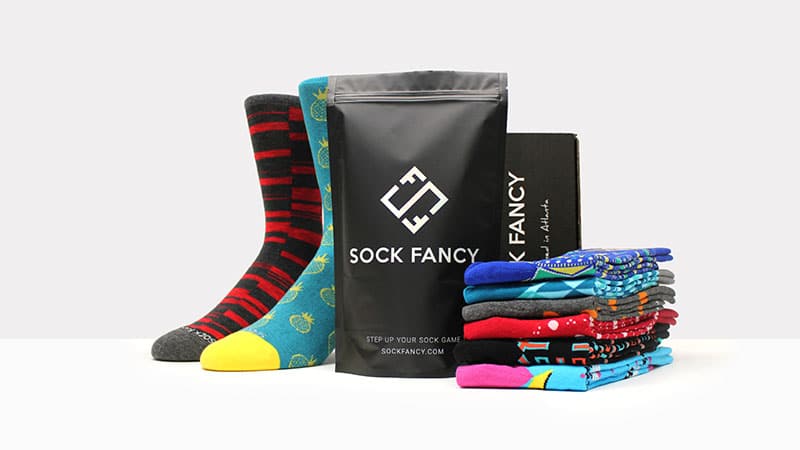 10. Bowtie of the Month
Bowtie of the Month specializes in – you guessed it – bowties. As part of the Wickham House brand, all bowties are handcrafted by the founding husband-and-wife team in Florida. For a one-, three-, six- or 12-month subscription you will receive a personally made bowtie in the mail every month to ensure a smart and unique look all year round. The label also makes ties and leather accessories.
Subscribe to Bowtie of the Month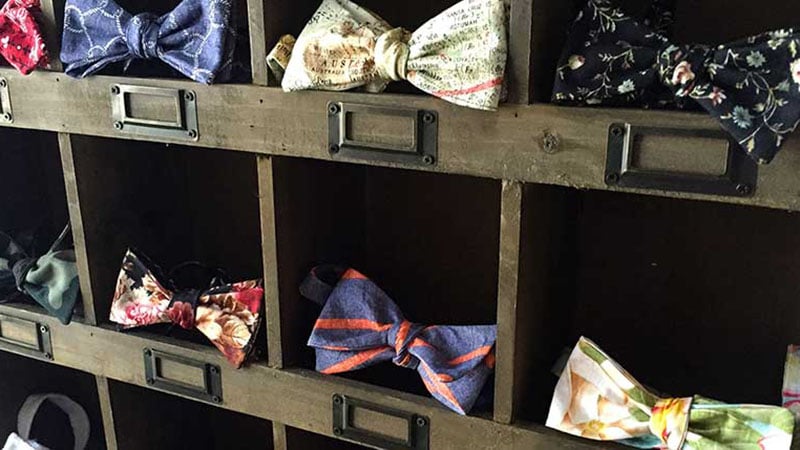 11. The Dark Knot
The Dark Knot uses the highest quality silk to produce exceptionally crafted ties and other accessories, suitable for all professional and social engagements. The label's exclusive subscription service offers five different parcel options that equip you with seasonal neckties, pocket square designs, and chic lapel flowers every month.
12. Gentleman's Box
The Gentleman's Box contains an assortment of stylish accessories that will set you apart from the crowd. From $25 (USD) a month, your items will be delivered to you in a decorative box. If you're after a little more, you can subscribe to their limited edition premium box. The Gentleman's Box also offers a one-off service for accessorizing your groomsmen on your special day.
Subscribe to the Gentleman's Box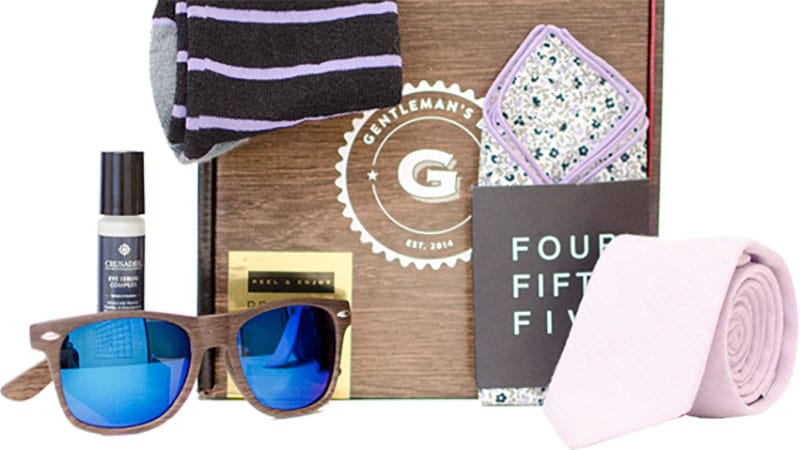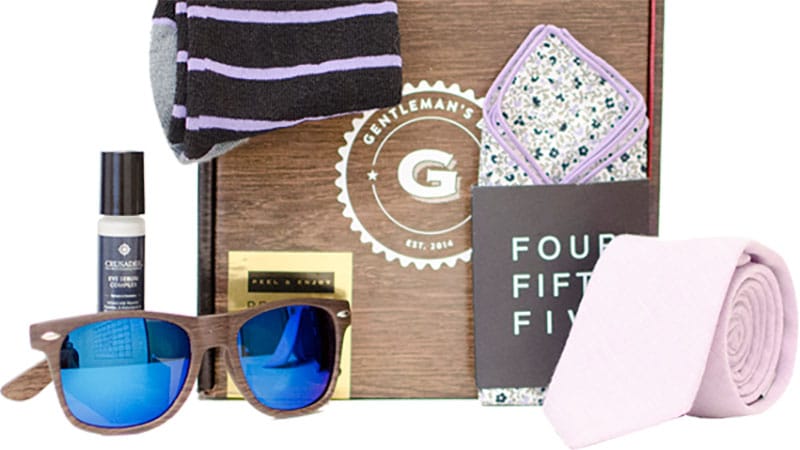 13. LootCrate
Get ready to fanboy over your favorite games, shows, and sports with a LootCrate fan subscription box. Whether you're into Halo, Stranger Things, or you're just a pop culture connoisseur; the peeps at LootCrate have your likes boxed up for you. Starting from as little as $16 (AUD) a month, a box of this calibre also presents an excellent gifting option for a fellow fan friend.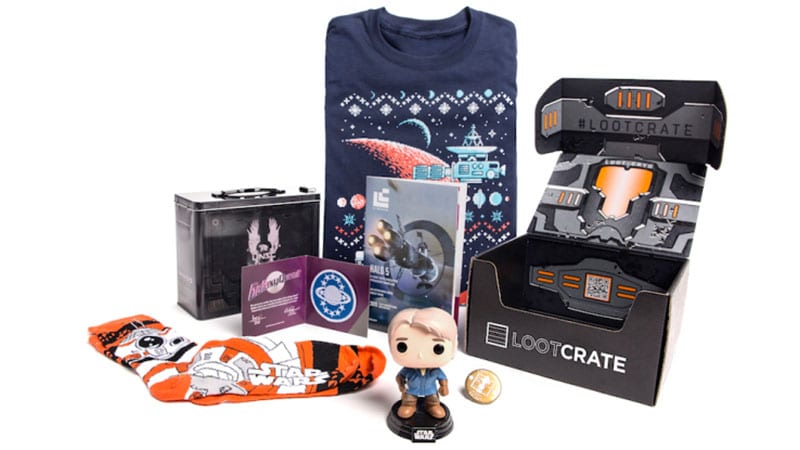 14. Forma Supply Co.
If you sign up to Forma Supply Co., you will receive a monthly selection of quality shirts to include in your wardrobe. The subscription focuses on essential and timeless items for everyday use. So, if you're looking for an effortless way to update your basics, Forma Supply may be for you.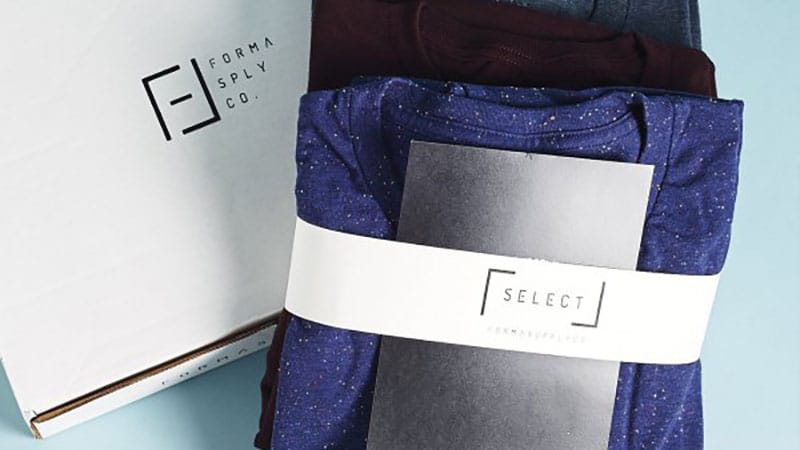 FAQs
What is a subscription box?
A subscription box has you pay an amount of money every month or quarter, and they send you a box full of goodies. Subscription boxes can contain all kinds of items, depending on the company and box you choose. It could be t-shirts, socks, underwear, accessories, self-care, whiskey, wine, food, toys, books, or almost anything else under the sun. It's a great gift idea and lets someone else do the hard work, and all you need to do is open your package each month. Prices can vary from $25-$200 depending on what you've subscribed to.
How do you get the most value out of a subscription box?
Some places will let you know the dollar value of the contents, and it's often more than the subscription fee. As such, you can compare different boxes to see which gives you the most bang for your buck. You should also consider extra services, such as personal stylists, which can increase your subscription value. Finally, if you sign up for a longer period of time, the subscription costs can drop. For example, a one-off box might be $50 plus shipping, but if you sign up for a full year, it might be $40 with free shipping.
What makes for a good subscription box?
A good subscription box should satisfy a need you have, such as needing a new wardrobe or if your dog keeps chewing all your socks. It's a great way to passively add to your wardrobe with minimal effort. Depending on what your subscription is, variety and new products can be crucial. It's less fun if you're getting the same combination of items each month, and you're more likely to get bored and cancel. Finally, excellent value for money also makes for a good box, as you're getting maximum output for your cash.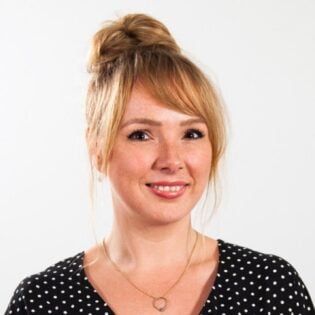 Rose Schleicher is an experienced content and communications professional who has worked across three different continents over the past nine years. She has completed a master's degree from the renowned London College of Fashion with extensive involvement in the cultural scene of Europe. As a creative, she loves writing about all things fashion, beauty, and lifestyle topics.
SUBSCRIBE TO OUR NEWSLETTER
Subscribe to our mailing list and get interesting stuff and updates to your email inbox.