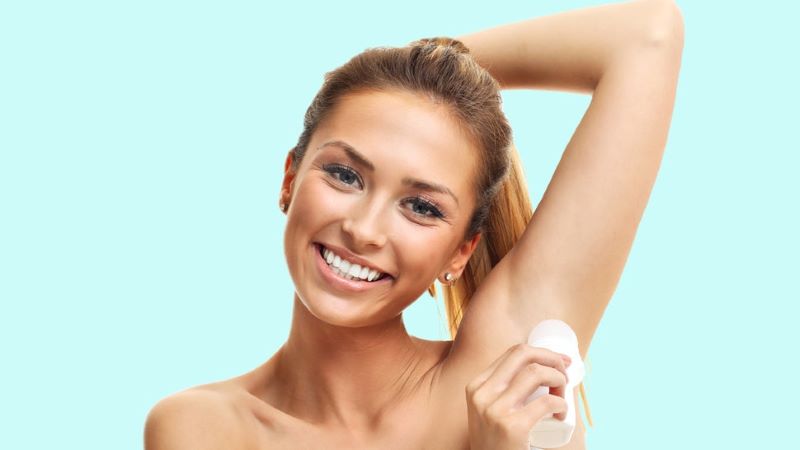 For many women, the main goal of the day is to ensure a bad odor doesn't linger. Unfortunately, sweat is inevitable for everyone, but deodorants and antiperspirants are here to save the day. Deodorant products can hide the smell of body odor and release the scent of refreshing mint and flowers, while antiperspirant products can stop you from sweating. Choosing the right type of deodorant for you, no matter what kind of formula, is the first step to smelling effortlessly beautiful every day of the week. To do this, we have curated the best deodorants for women so you can easily find the best product for you.
1. Donna Karan Cashmere Mist Antiperspirant
If you are prone to sensitive skin and shaving-rash, then this antiperspirant is the product for you. Avoid sweating throughout your day by wearing the Donna Karan antiperspirant, scented with cashmere mint. This delicate and refreshing product controls perspiration, so you can be sure to stay dry throughout the day. It is created with an extremely sensitive formula, which is perfect if you want to use it straight after shaving.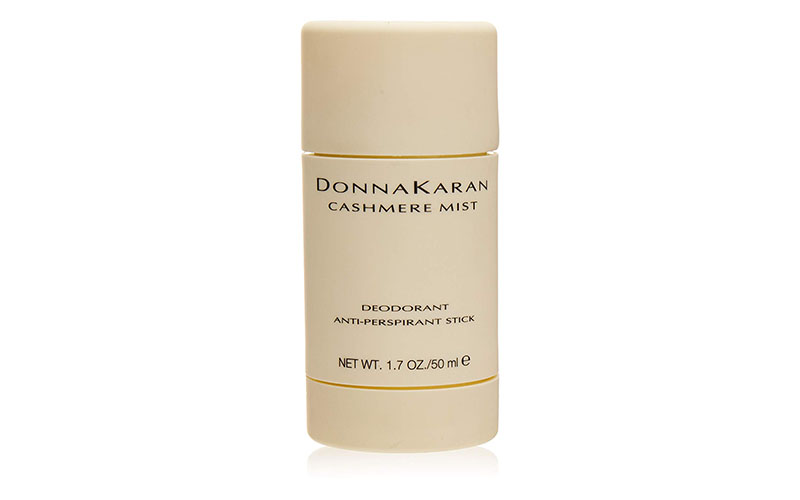 2. Underarmed Deodorant Stick
The deodorant stick created by Underarmed is an aluminum-free, natural product. After two years in the making, you can be sure that it will work its magic straight away. It is cruelty, toxin, and paraben-free, and will work with many skin types. You can stay fresh all day long as it is infused with natural oils of lavender and eucalyptus scents. The formula is clear and will avoid leaving any harsh, white marks on your clothes.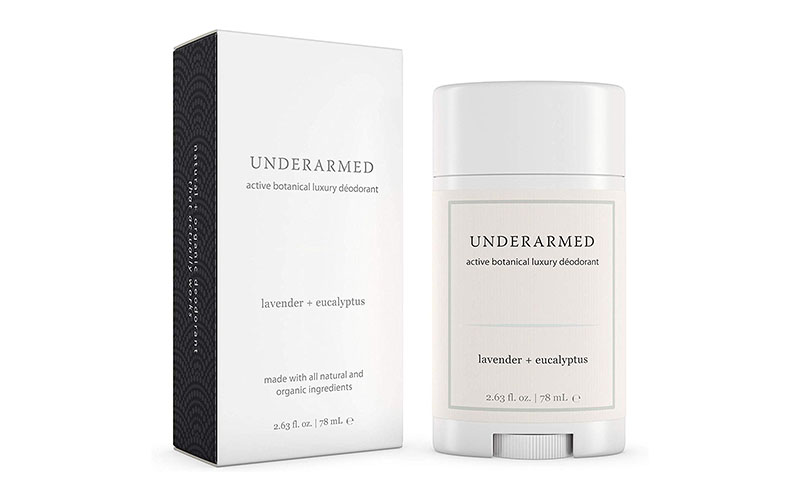 3. Native Deodorant
This natural deodorant by the brand Native is the perfect choice if you're against animal cruelty and dislike any toxins in the formula. It is natural, offering a light and fresh effect for your underarms. This deodorant comes in the form of a stick, ensuring easy application and no white stains on your clothing.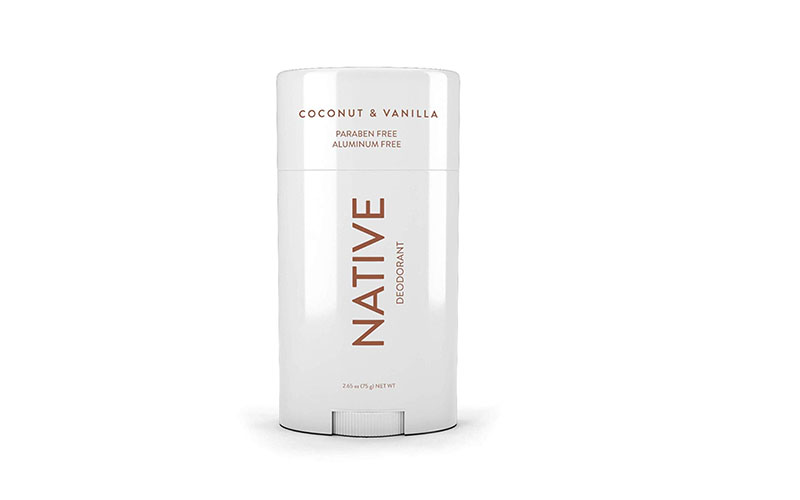 4. Secret Antiperspirant
The Secret Clinical product offers a 2-in-1 effect of both an antiperspirant and a deodorant. It is an incredible combination as you can be sure that less sweat will be produced and with minimal body odor so you can smell amazing all day long. If you're prone to stress, this product promises 4x protection against stress sweat compared to a regular deodorant or antiperspirant.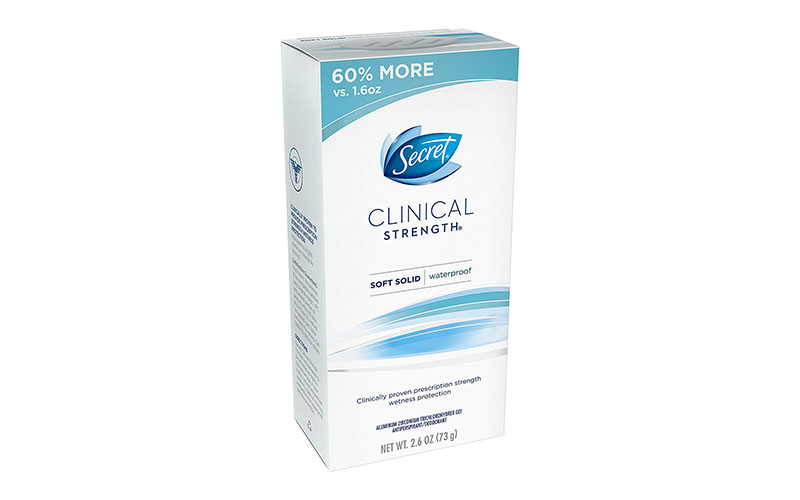 5. Ursa Major Natural Deodorant
Ursa Major Natural Deodorant comes in the form of a stick filled with healthy and natural ingredients. It aims to eliminate odor throughout the day and ensure your underarms stay dry for as long as possible. The formula is fragrance-free, non-toxic, and aluminum-free, which means it is a harmless and effective item to use. It is designed for both men and women so everyone can feel confident in sweating less and smelling great.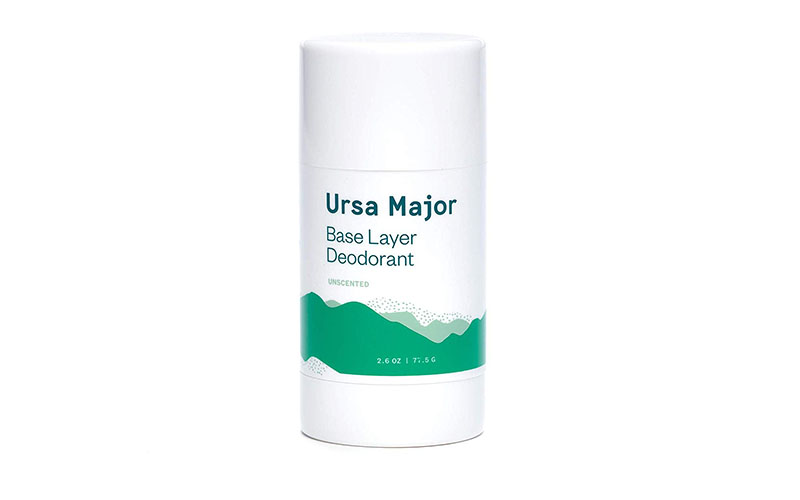 6. Crystal Mineral Deodorant
Crystal Mineral Deodorant offers a vanilla-jasmine scented roll-on product with 24-hour wear. This cruelty-free deodorant aims to prevent odor without leaving a sticky residue through a sweaty gym session or a long day at work. As this is dermatologist-tested, you can put all of your trust in this product for an odor-free underarm and no white marks left behind.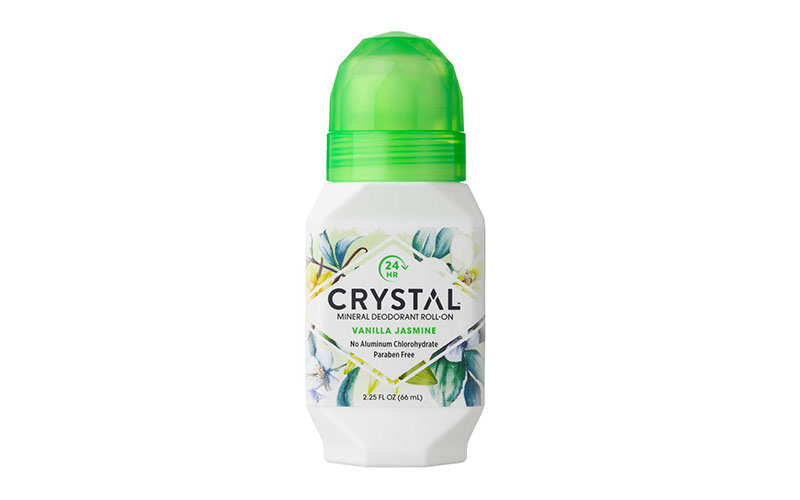 7. Dove Advanced Care Deodorant
Dove is what some may call the queen of the deodorant category as their skincare products are highly respected and trusted. Their latest Advanced Care Deodorant offers up to 48 hours of antiperspirant protection without a hint of alcohol in the formula. This rich in Vitamin E product assists with helping delicate underarm skin recover from shaving rash or irritation. With every application, the Dove NutriumMoisuture and 1/4 moisturizers leave your skin hydrated and refreshed.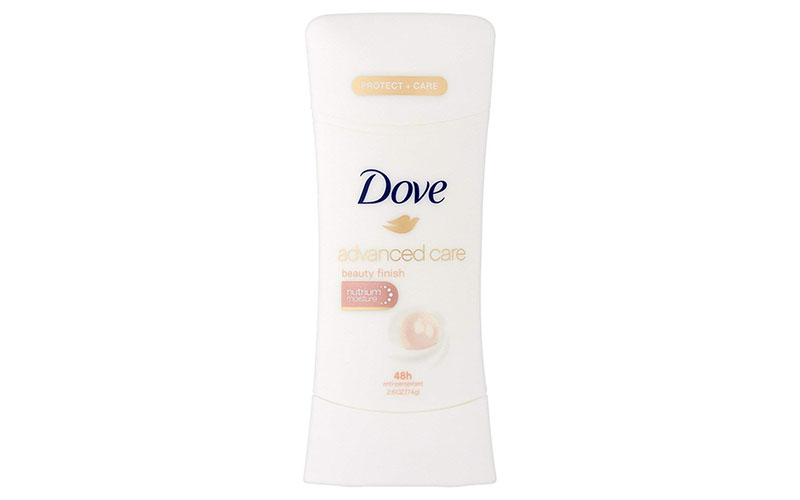 8. Schmidt's Deodorant
Schmidt's Deodorant has one aim, and that is to ensure no bad odor leaks from your underarms throughout the time it is worn. It is due to the naturally-infused formula of rose and vanilla, which leaves a luxurious and long-lasting scent. This product easily absorbs into the skin and doesn't leave any oily, greasy, or sticky feelings after an application. It is cruelty-free and vegan, which is perfect for everyone.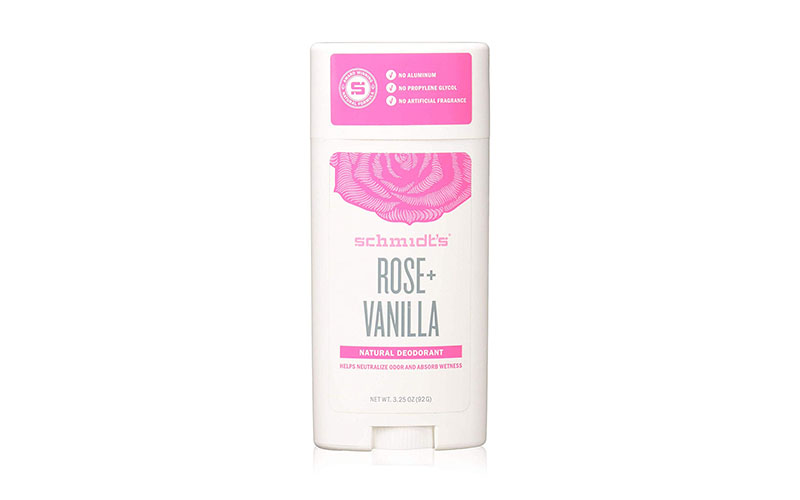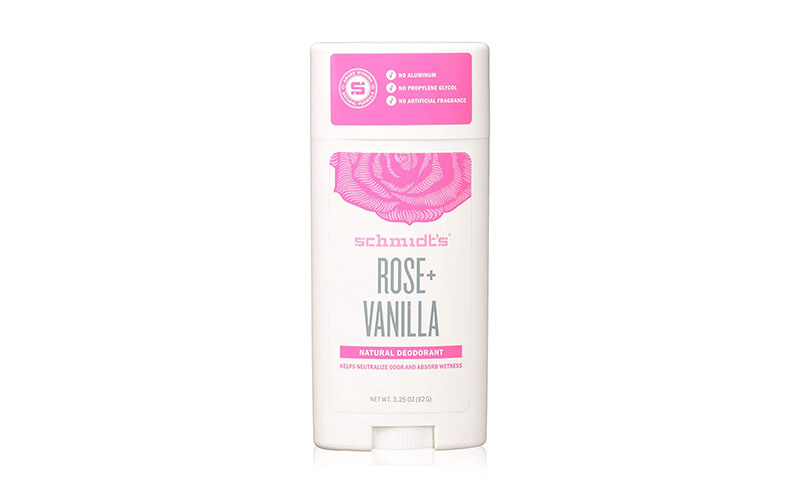 9. Bali Secrets Deodorant
The Bali Secrets Deodorant is a natural, organic, and vegan product that is great for your skin and the environment. It offers a feeling of being refreshed and clean without any sticky residue. You could be out on a hot summer's day or burning up a sweat on a hike and feel protected from any bad odor or excessive sweat. This product is made in Bali and is replicated through the formula as it provides zesty and floral scents. Every swipe will have you wishing you were holidaying in the picturesque location.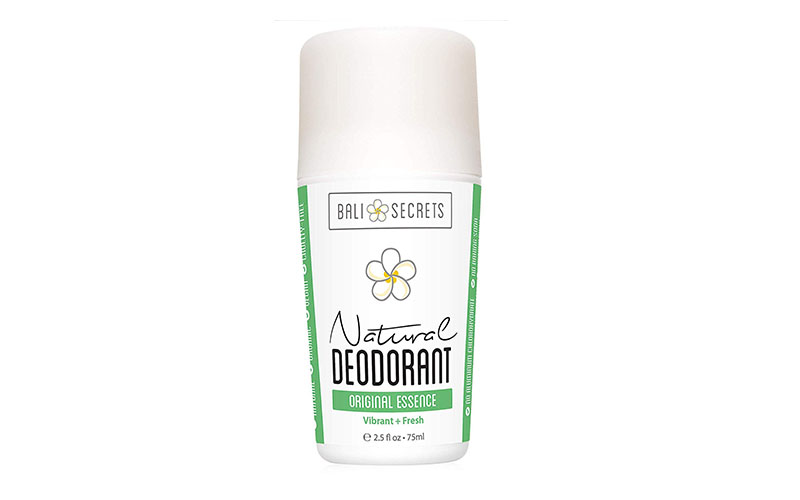 10. MagSol Organics Deodorant
MagSol Organics prides itself on the selection of ingredients that are used in the deodorant formula. The contents are 100% natural, including almond oil, beeswax, magnesium oxide, and essential oils. This combination creates a smooth-gliding product with a refreshing scent of sweet orange. Nourish your skin while reducing odor and sweat throughout your busy day.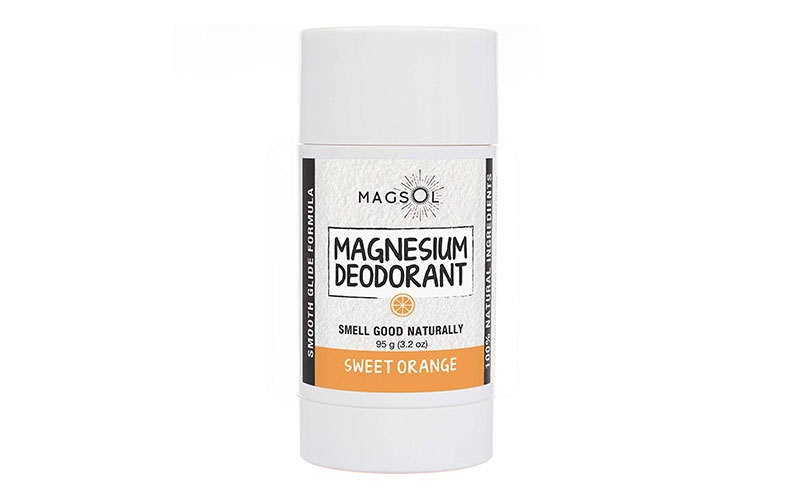 11. Lady Speed Stick
Lady Speed stick offers both antiperspirant control and deodorant for the perfect cover-up of bad odor. The formula comes in a stick-form which allows for easy application and an effective product-to-skin contact for long-lasting impact. Feel fresh, confident, and safe from white marks, wetness, and bad odor from morning until night. You won't regret using this product.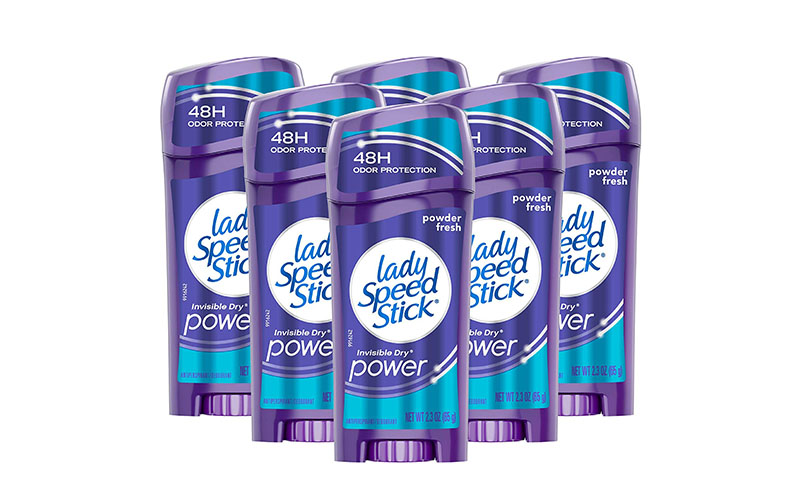 12. Mitchum Antiperspirant Deodorant
Feel the ultimate cleanliness every day with the Mitchum Antiperspirant and Deodorant. It offers maximum wetness protection and a shower-fresh scent for up to 48 hours. The exclusive formula releases pure oxygen, a natural odor fighter, throughout the day to help eliminate odor caused by bacteria.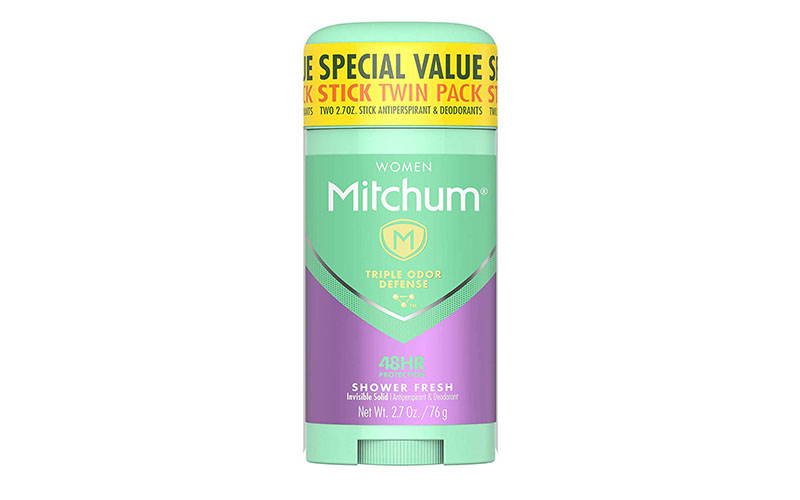 13. Vanicream Aluminium-Free Deodorant
Vanicream Aluminium-free Deodorant is perfect for those with sensitive skin or underarms. The product is dermatologically tested, which means it is safe for you to use on your skin. The formula is aluminum-free, alcohol-free, and fragrance-free, which leaves room for only natural ingredients. It offers a gel formula, so your application process will be super smooth and won't need an excessive amount.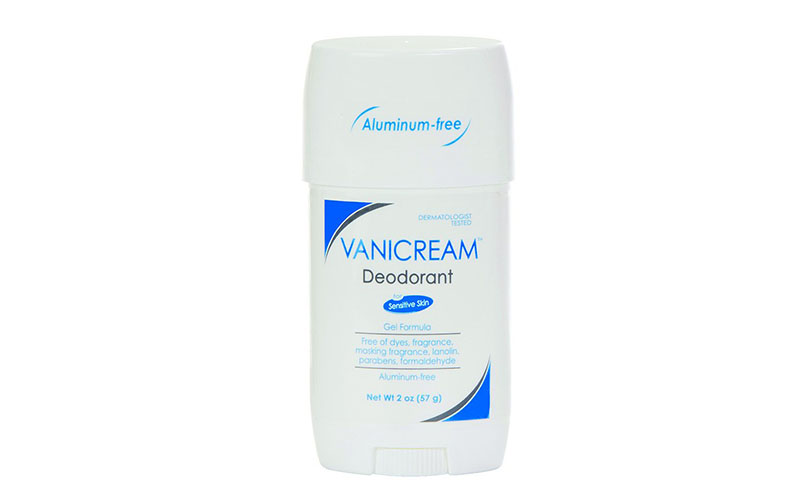 14. Each & Every All Natural Deodorant
The All Natural Deodorant by Each & Every is formulated with only six ingredients that are all-natural and cruelty-free. In addition to this, it smells like lavender and lemon, which will give your underarms a lovely zesty and fresh scent. It will protect you all day long against excessive sweat and body odor. It is also suitable for those with sensitive skin.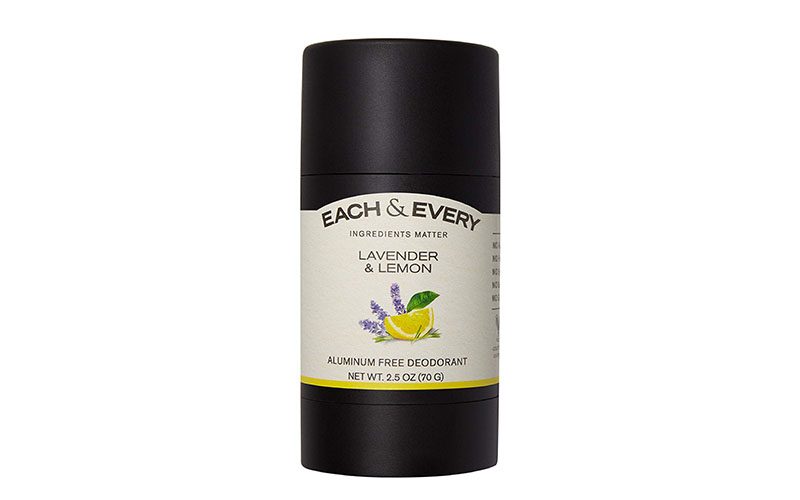 15. Nivea Pearl and Beauty Deodorant
Nivea Pearl and Beauty Deodorant is a reliable and effective product that is proven to provide a long-lasting effect throughout your day. Whether it's to protect against sweating or a bad odor, this formula will ensure your skin remains dry and smelling fresh. It also contains anti-bacterial qualities, which enhances the classic effect of Nivea's 48 hour protection period.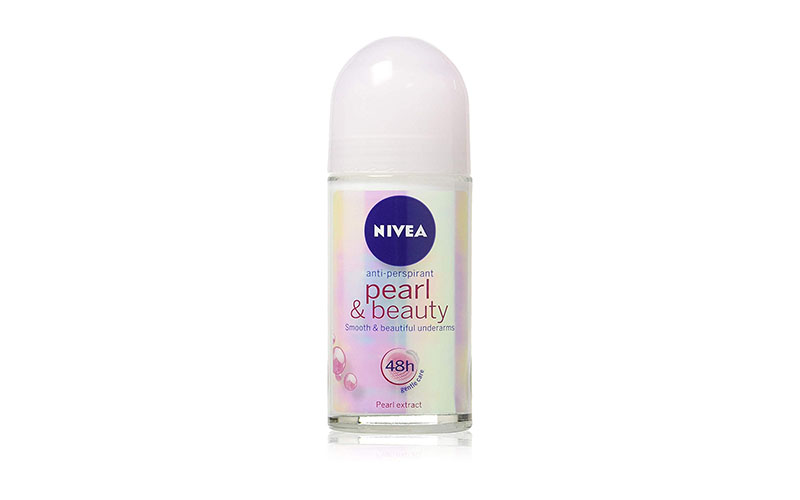 FAQs
What is the best deodorant for odor?
Everyone sweats, but deodorants and antiperspirants can mask the smell of body odor. Some of the best products on the market to help you smell fresh include Ursa Major Natural Deodorant, which is fragrance-free and non-toxic and aims to eliminate odor throughout the day. Crystal Mineral Deodorant is another brand that is cruelty-free and prevents odor without leaving a sticky residue. There are many top-rated brands to choose from, depending on your needs and preferences.
What deodorant smells the best for guys?
No one wants to smell of sweat, but determining the best deodorant is dependent on several factors. These include formula, smell, how long it lasts, whether it is aimed at sensitive skin, intended to be used for workouts, and more. In general, men's deodorants contain more natural odor protection agents in the formula to eliminate odor. These can be musky, sweet, fresh, minty, or gender-neutral.
What is the most effective men's deodorant?
If you sweat a lot and want a product that is effective at masking odor, then an antiperspirant may be a good choice. A few brands to consider include Dove Men+Care Antiperspirant Deodorant Stick, Vanicream Antiperspirant Deodorant, SweatBlock Antiperspirant, and Mitchum Advanced Control.
Does men's deodorant work better?
The formula of men's deodorant contains more odor protection in the ingredients. If a woman wants to prevent herself from smelling sweaty or if she sweats excessively, she could benefit from using a man's deodorant as they are often considered able to mask the smell better. It is also noted that per ounce, men's products may be cheaper than women's, leading some people to believe that they could be better.
SUBSCRIBE TO OUR NEWSLETTER
Subscribe to our mailing list and get interesting stuff and updates to your email inbox.