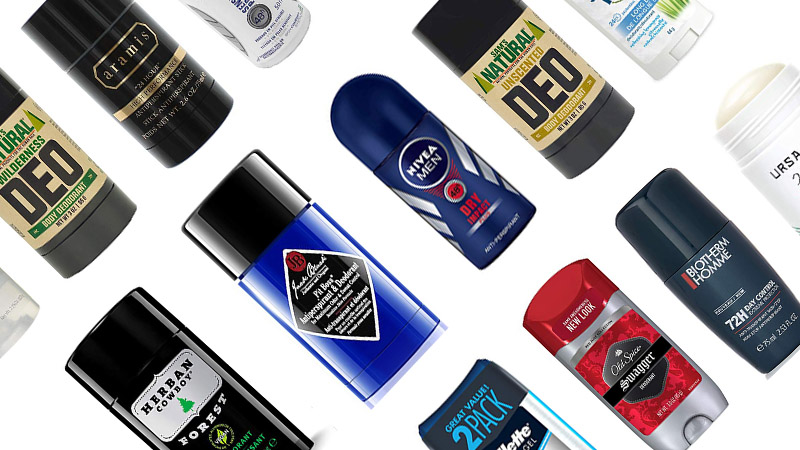 Whether you spend your day cooped up in the office or hit the gym every week, you need to keep your body odor in check. After all, everyone sweats! Luckily for you, today there are more options than ever on the market to help eliminate stink and sweat under the arms. To make things a little easier for you, here we have rounded up the best deodorant for men.
1. Sam's Natural Wilderness Deodorant
Sam's Natural Wilderness Deodorant has an aroma of evergreen forest which comes alive in a blend of rich earth and sharp pine. The long-lasting formula will leave you smelling fresh all day long. It is incredibly effective against odors, without the use of harsh chemicals. It is also free from parabens, aluminum, phthalates, and propylene glycol. Most noteworthy, Sam's Natural Wilderness formula is certified vegan and cruelty-free and packaged in 100% recyclable plastic tubes.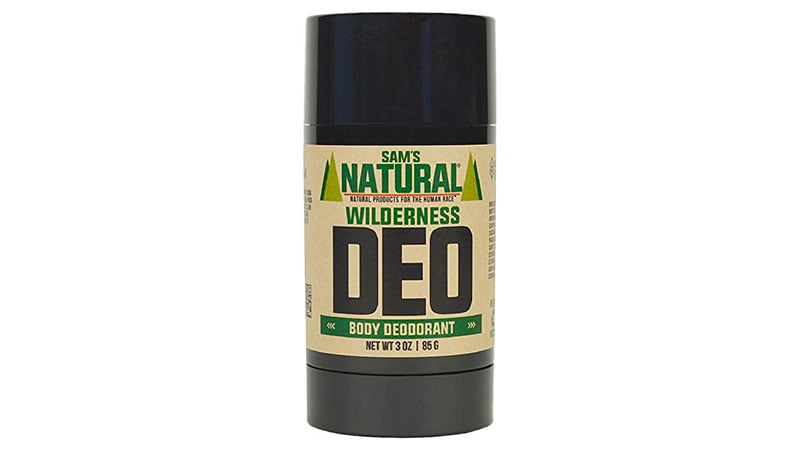 2. Herban Cowboy Forest Deodorant
The Herban Cowboy Forest Deodorant blends rosemary, parsley, and sage extracts for a fresh, forest scent. It goes on clear and dries quickly for a non-greasy finish. Herban Cowboy uses vegan ingredients to create a formula that is free from dyes, parabens, and sulfates as well as phthalates and triclosan. The long-lasting, maximum strength formula certainly provides all-day protection against odors.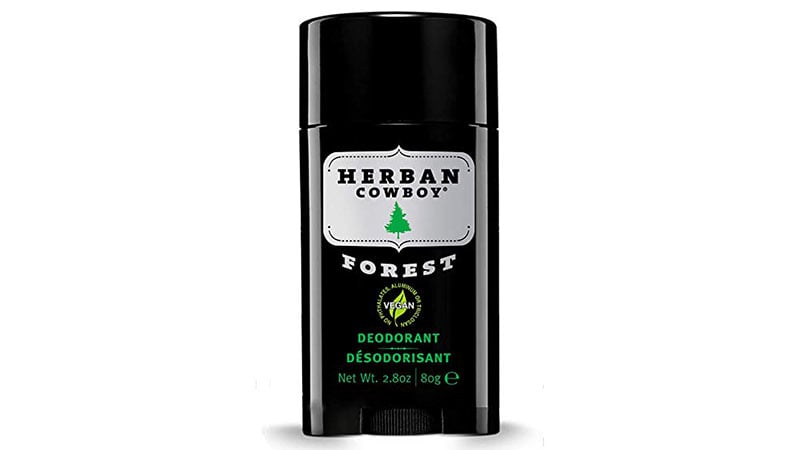 3. Schmidts Charcoal and Magnesium Natural Deodorant
Schmidts Charcoal and Magnesium Natural Deodorant use only natural, vegan and cruelty-free ingredients. The formula contains mineral-derived ingredients and plant-based powders to neutralize odors for day-long freshness effectively. Formulated with baking soda to kill odor-causing bacteria, and arrowroot powder, which works to absorb moisture, this deodorant is non-greasy and non-sticky. It also contains magnesium and charcoal which have recognized detoxification properties.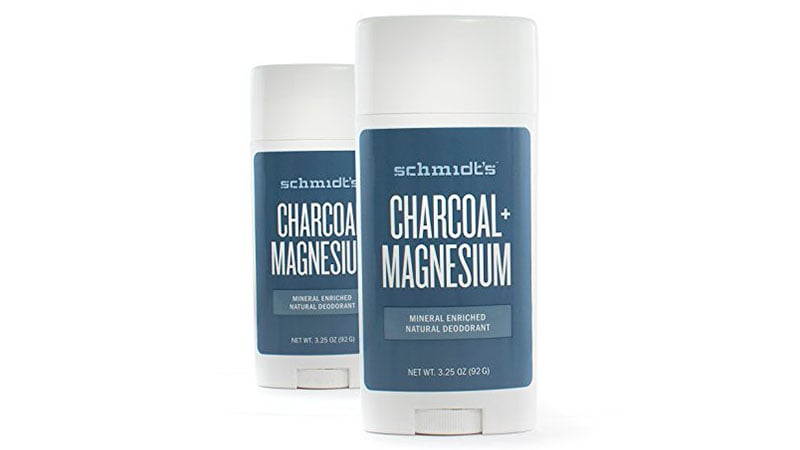 4. Biotherm Homme Antiperspirant
The Biotherm Homme Antiperspirant is an extremely long-lasting roll-on deodorant for men. Developed with new smart protect technology, the antiperspirant provides 72 hours of protection against sweat. The formula contains aluminum salts to reduce underarm moisture and bacteria as well as allantois for soothing, repairing, and moisturizing properties. Biotherm Homme Antiperspirant banishes wetness, consequently leaving the skin feeling calm and fresh.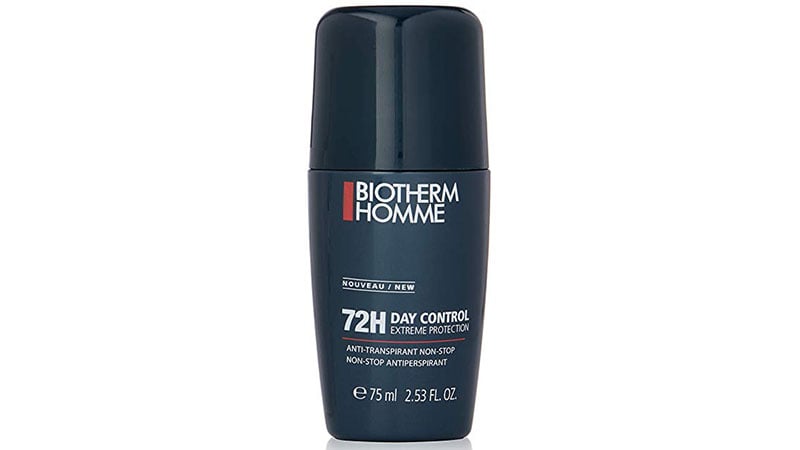 5. Aramis Antiperspirant Stick
Aramis Antiperspirant Stick is an intensive deodorant that provides maximum, long-lasting defense against wetness and odor. Its body heat-activated formula releases fragrance as soon as your temperature rises. Characterized by a warm, earthy scent strengthened with herbs, citrus, and rich spices, Aramis is a classic fragrance that is distinctively manly, seductive, and warm.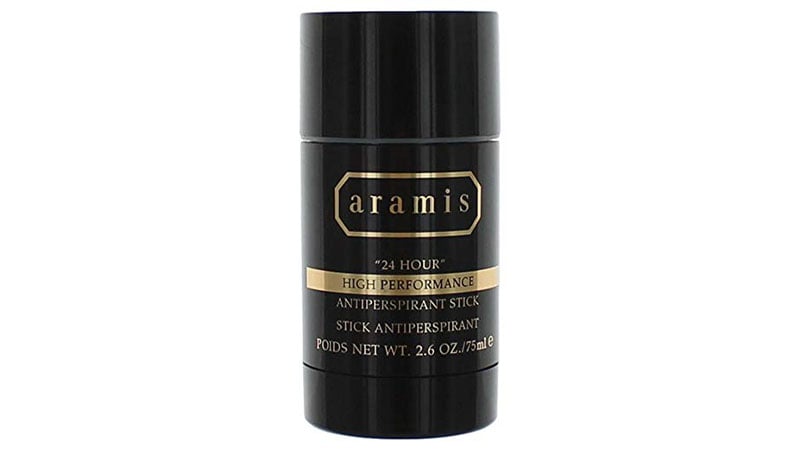 6. Jack Black Pit Boss Antiperspirant
Jack Black Pit Boss Antiperspirant is an invisible deodorant that offers superior protection from odor and wetness. Its gentle, non-irritating formula glides on smoothly, leaving no white marks on the skin or your clothes. This roll-on antiperspirant features Jack Black's popular scent, ensuring protection from odor and wetness for hours. In addition, its gentle formula is suitable for even the most sensitive skin and is non-irritating on the delicate skin under the arm.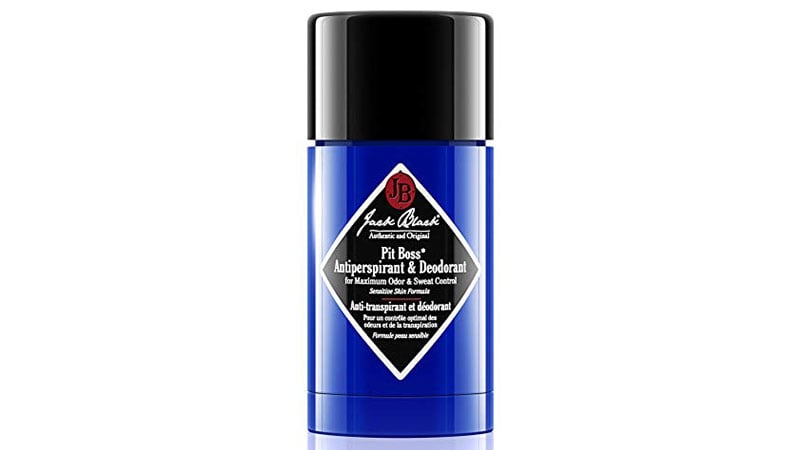 7. Almay Antiperspirant
The Almay Antiperspirant is a long-lasting deodorant that contains the maximum level of active ingredients for all-day wetness protection. Its quick-drying formula is hypoallergenic and subsequently suitable for sensitive skin. Above all, Almay's unscented, non-irritating antiperspirant provides outstanding protection and leaves no white residue.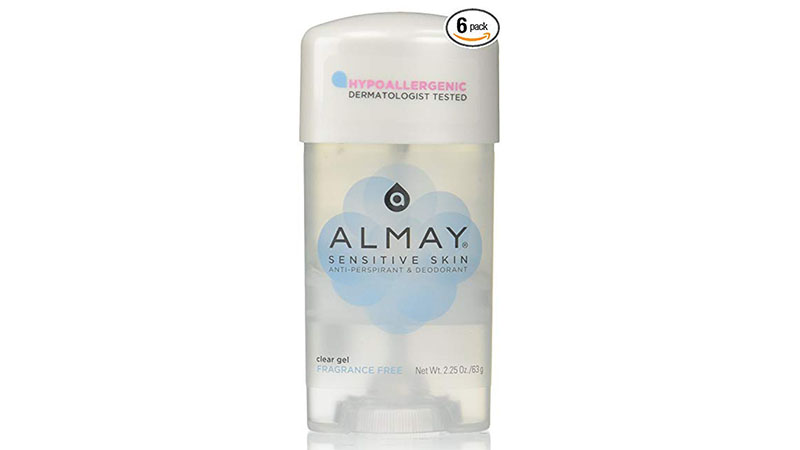 8. Tom's of Maine Lemongrass Deodorant
Tom's of Maine Lemongrass Deodorant combines safe and natural ingredients for a lovely, fresh scent. The long-lasting formula is free from parabens, artificial fragrance, and aluminum and works to fight odor for 24 hours. Above all, Tom's of Maine Lemongrass Deodorant does not test against animals and is halal and kosher certified.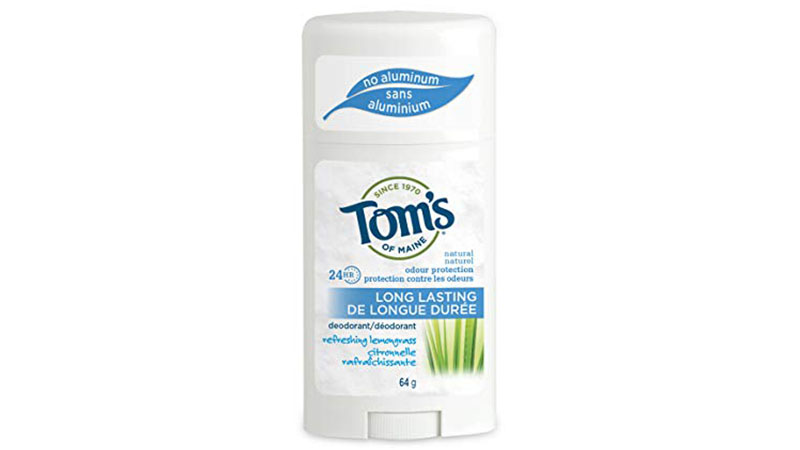 9. Underarmed Active Botanical Luxury Deodorant
The Underarm Active Botanical Luxury Deodorant will have you feeling fresh all day long. Its natural formula is free from aluminum and synthetic fragrance and uses organic ingredients that aim to detox the body and nourish the skin. Lavender and eucalyptus come together to create a subtle yet therapeutic scent that goes on clear. Finally, it is non-toxic and PH balanced, making it safe for the whole family to use.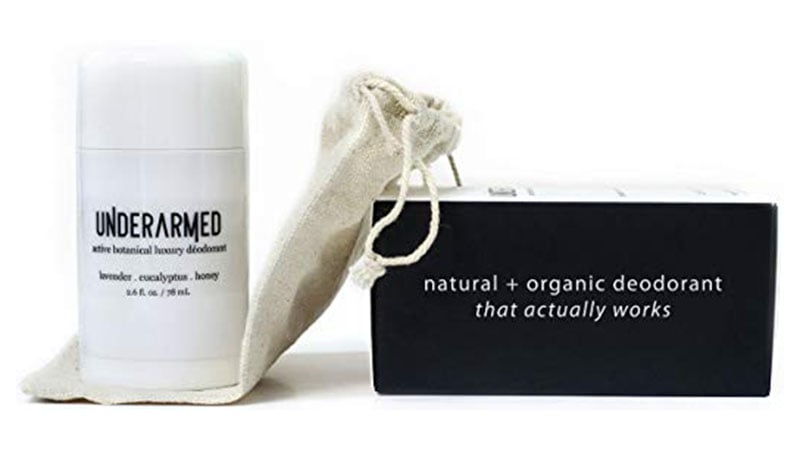 10. Ursa Major Hoppin' Fresh Deodorant
Ursa Major Hoppin' Fresh Deodorant is a natural deodorant suitable for both men and women. It works to eliminate underarm odor while simultaneously calming sensitive skin and absorbing excess moisture. Its healthy, reliable formula and intoxicating aroma will certainly protect you from stink and sweat all day long. Formulated with various natural ingredients including kaolin clay, baking soda, and aloe vera, the formula is aluminum, fragrance, paraben, and cruelty-free. Its silky smooth texture glides on the skin, providing a crisp, unscented aroma.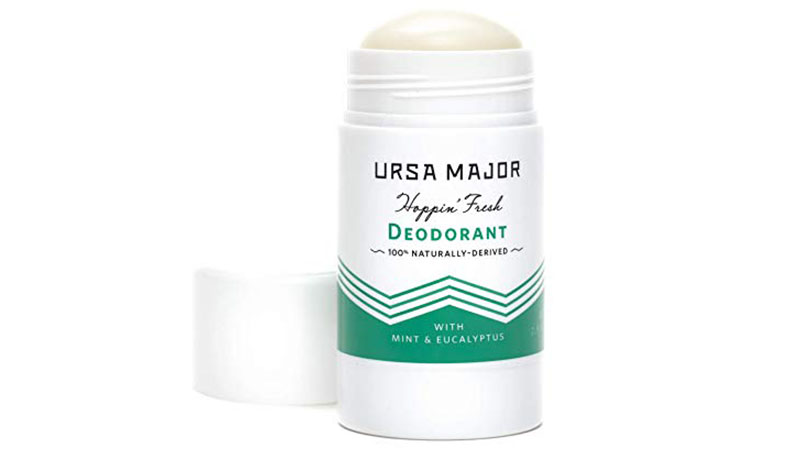 FAQs
What is the best deodorant for odor?
Some of the best deodorants for odor are Sam's Natural Wilderness Deodorant, Herban Cowboy Forest Deodorant, and Schmidts Charcoal and Magnesium Natural Deodorant. These are all-natural options that are good for your body and the environment but may take a transition period to adjust.
What deodorant smells the best for guys?
Just like perfume, smell preference in deodorant is very personal. The most popular fragrance styles for men are fresh or earthy smells like pine, citrus, and sandalwood, which are all masculine and refreshing.
What is the most effective men's deodorant?
Deodorants that contain baking soda and kaolin clay are very effective at killing the bacteria that cause smells, while magnesium and charcoal are great for detoxifying. As such, deodorants like Sam's Natural Wilderness Deodorant, Herban Cowboy Forest Deodorant, and Schmidts Charcoal and Magnesium Natural Deodorant are all effective options.
Does men's deodorant work better?
There's not a lot of hard evidence that men's deodorant works better than women's, but there is a lot of anecdotal evidence. The fragrances used in men's deodorants tend to be a bit stronger and can therefore mask smells better. However, the active ingredients between men's and women's products tend to be the same and present in comparable amounts.
SUBSCRIBE TO OUR NEWSLETTER
Subscribe to our mailing list and get interesting stuff and updates to your email inbox.