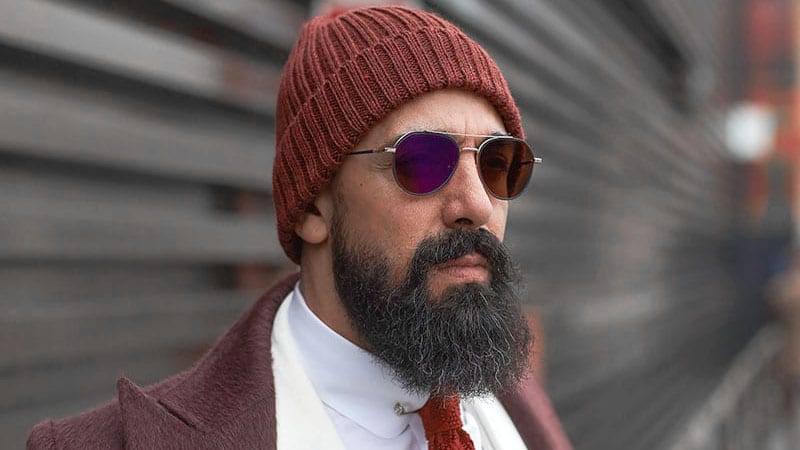 Growing and maintaining a beard takes more than just time and patience. It takes care and grooming. Unless you like a course, itchy, and an unruly mound of hair on your face, your beard will need attention and a little love. To ensure a healthy, hydrated, and gentlemanly beard, you'll need to invest in some beard oil. Designed to smooth your facial hairs and soothe the skin beneath, oil will help turn any rough and rugged bushy beard into a well-groomed and magnificent masterpiece. All you need to know is which beard oils will do as promised and how to use it for maximum results.
What Does Beard Oil Do?
Beard oil is designed to hydrate and moisturise facial hair and the skin beneath it. By doing so, beard oil can tame coarse and unruly strands to provide gents with softer and more touchable facial hair. By hydrating the skin beneath the beard, the oil also helps to reduce itching, dry skin and dandruff. On top of that, the oil's ability to smooth hairs also makes it a useful product for styling.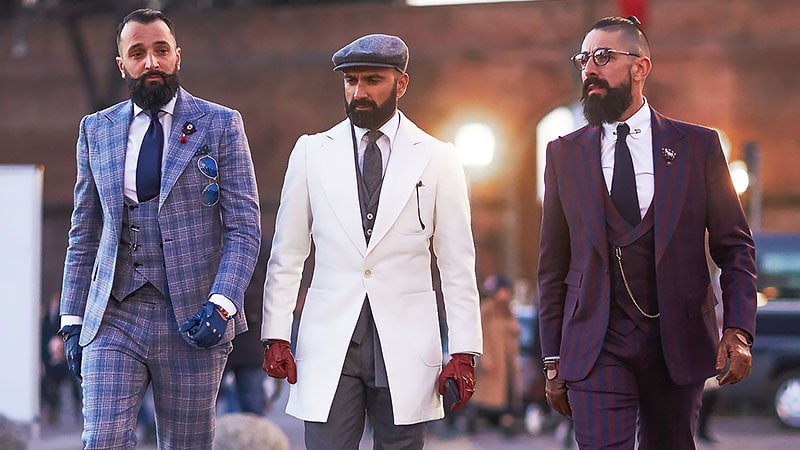 How Often Should You Use Beard Oil?
How often you should apply beard oil varies between individuals. Although most gents will find that one application per day is enough, others may need up to three. The best time to apply your beard oil is in the morning with clean and dry facial hair. Oil that is applied to a dirty or wet beard will not be absorbed properly. If desired, you can use more oil throughout the day, but be sure to wait at least a few hours between applications. If you apply beard oil before bed, be aware that it may soak into your pillow if it hasn't received sufficient time to be absorbed.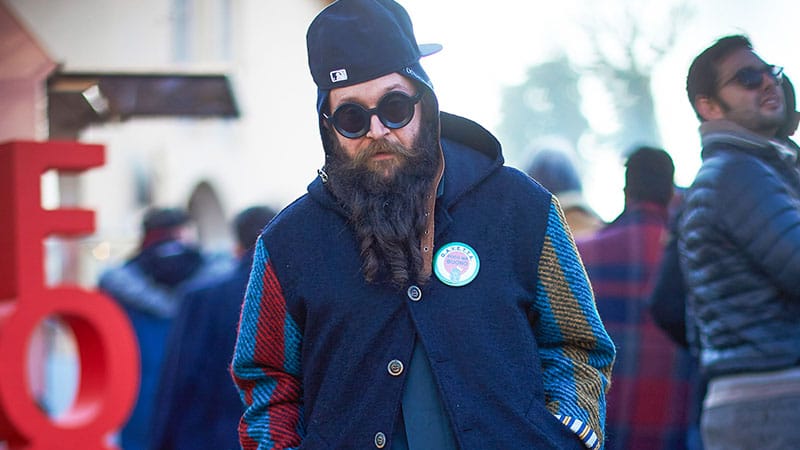 Best Beard Oil Products
When it comes to your beard, only the best will do. From conditioning oils to all-natural balms, we've rounded up the top products to put on your facial hair for healthy and soft results. So, say goodbye to itchiness, coarse hairs, slow growth, and "beardruff" because these ten grooming wonders promise remarkable results.
The Gentlemen's Beard Oil and Conditioner Softener
As well as being 100% natural and organic, The Gentlemen's Beard Oil and Conditioner Softener is also fragrance-free. Perfect for gents who prefer not to fuss about with scents, this product is completely free of any smell. When it comes to performance, this oil is impressive and promises to reduce beard itch and flaking skin with its vitamin E and evening primrose formula. On top of all that, it also treats split ends and is easy to use.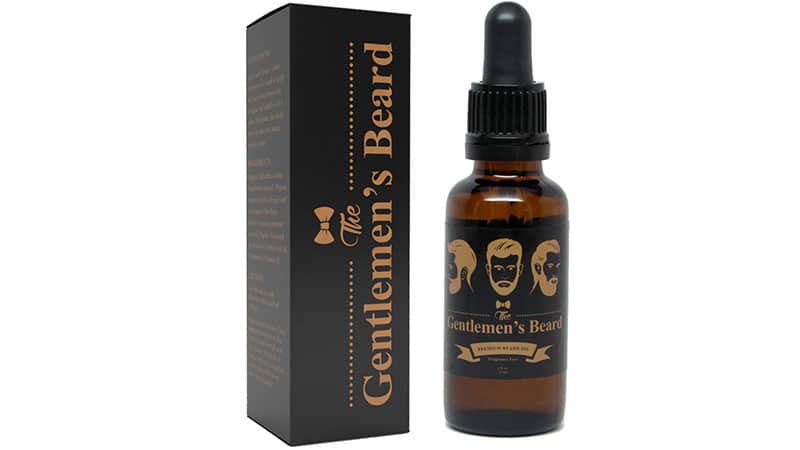 Smooth Viking Beard Balm
The Smooth Viking Beard Balm is a multipurpose product that all bearded gents should have in their arsenal. This powerful, all-natural balm is perfect for styling and shaping beards as well as taking care of them. Featuring ingredients such as avocado oil, safflower oil, sweet almond oil, jojoba, and shea butter, this balm promises to provide you with a beard that looks and feels thicker. The product is also designed to encourage beard growth while keeping it touchably soft and healthy.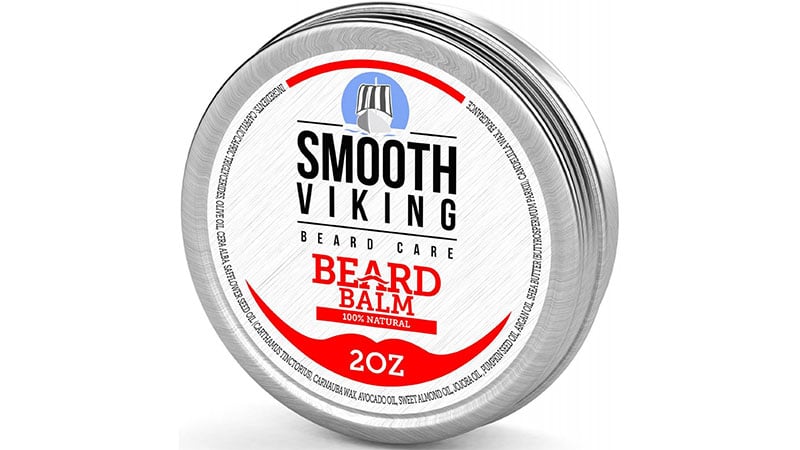 Honest Amish Beard Balm
Honest Amish is one of the most trusted brands in the world when it comes beard care and claims that it's the best for your beard. The brand handcrafts all its items, including its Beard Balm, from scratch using only natural, organic, and sustainable ingredients. Its original beard balm recipe is designed to stop itchiness and eliminate "beardruff". On top of that, it also softens coarse hairs and subdues rogue strands.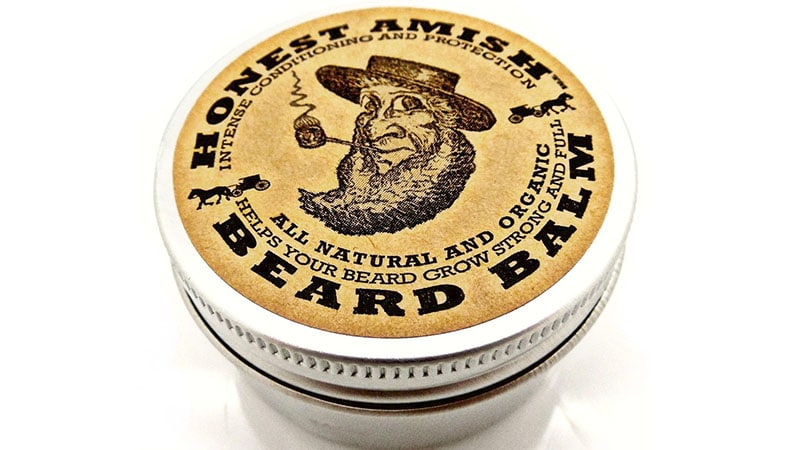 Smooth Viking Beard Oil
Need to soften your rough, brittle or unruly beard? Smooth Viking's Beard Oil is the answer. This oil is designed to leave you with soft and manageable facial hair and can tackle even the beastliest of beards. The easy to use formula supports the overall health of your beard and helps stop skin itching. It's also packed with all-natural ingredients to ensure excellent results without any nasty chemicals.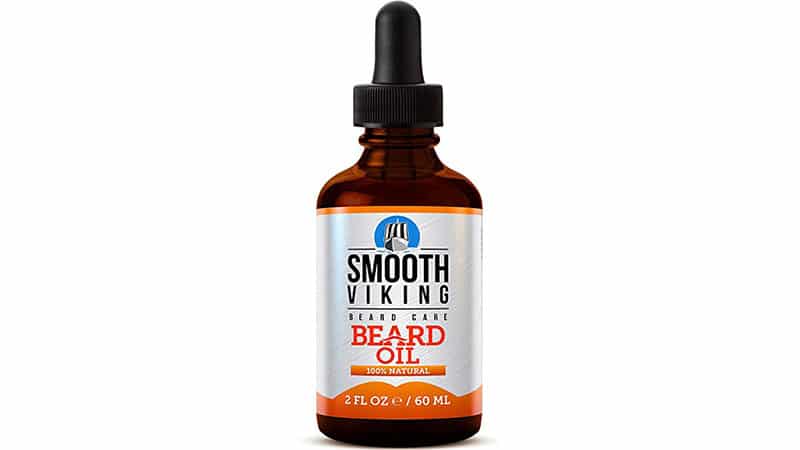 Honest Amish Classic Beard Oil
Handcrafted from the finest organic oils, the Honest Amish Classic Beard Oil contains nothing artificial and is vegan-friendly. The made-in-the-USA product features eight premium hydrating oils, including virgin argan oil and golden jojoba oil, and seven essential oils. Described as "better than an oil" this product targets hair growth and beard and skin health to condition, nourish, and relieve any irritation.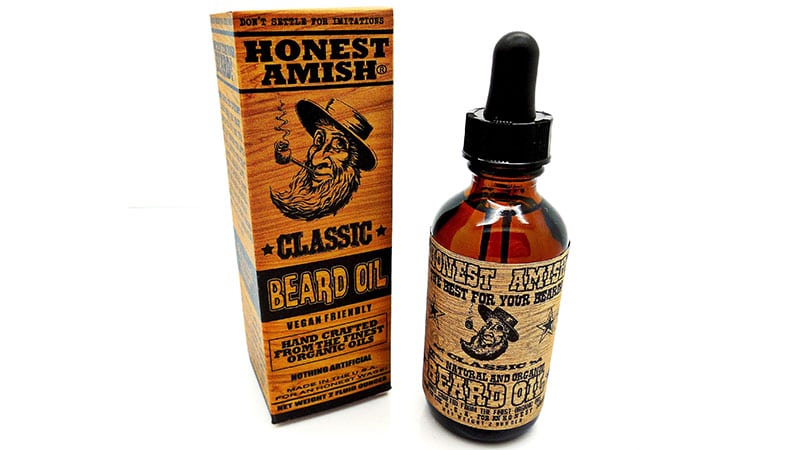 Leven Rose Fragrance-Free Beard Oil
Leven Rose's Fragrance-Free Beard Oil moisturises beard hair and skin to create a respectable and kissable beard while eliminating itching and dandruff. The formula, which is not only fragrance-free but free from fillers, additives, parabens, and GMOs, contains only two ingredients. Organic jojoba oil and organic Moroccan argan oil give this simple yet effective formula its incredible calming power.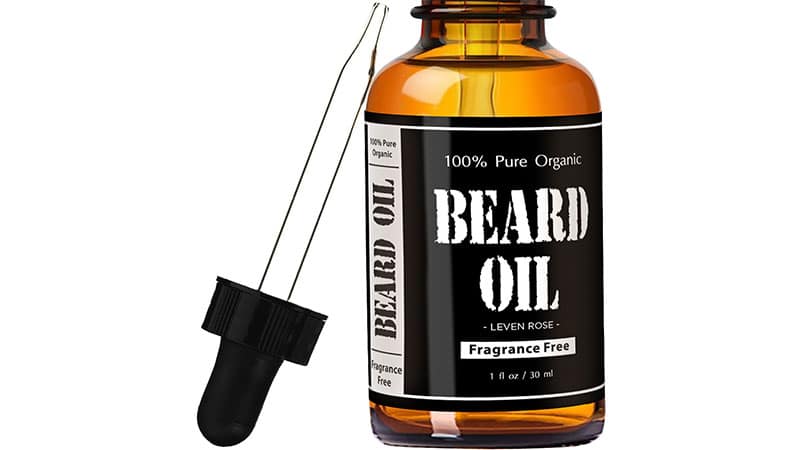 Mountaineer Brand Beard Oil
If you're a gent who likes a scent to his beard, this beard oil by Mountaineer Brand may be your ideal grooming companion. Its WV Timber scent is a favourite amongst men and features cedarwood, fir needle, and a hint of eucalyptus. Slightly woodsy yet clean smelling, the scent is fresh and never overpowering. Along with smelling fantastic, this product also boasts a wonderfully hydrating formula.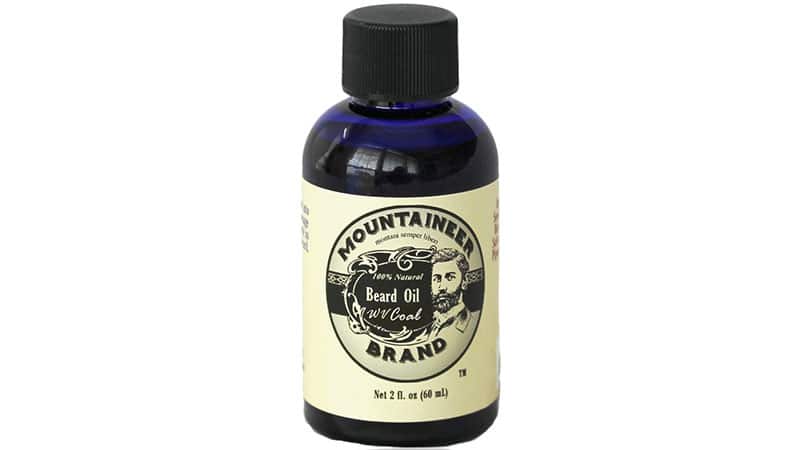 The American Beard Company Beard Oil and Conditioner
The American Beard Company claims that its Beard Oil and Conditioner will take you one step closer to having a majestical beard. Just a few drops rubbed thoroughly through your beard, and you'll have facial hair that is soft, tamed, dandruff free, and overall nice and healthy. The oil's scentless formula contains jojoba seed oil and argan kernel oil, both of which have been scientifically proven to help moisturise the hair and skin, stimulate healthy hair growth, and eliminate dry skin that causes flaking and itching.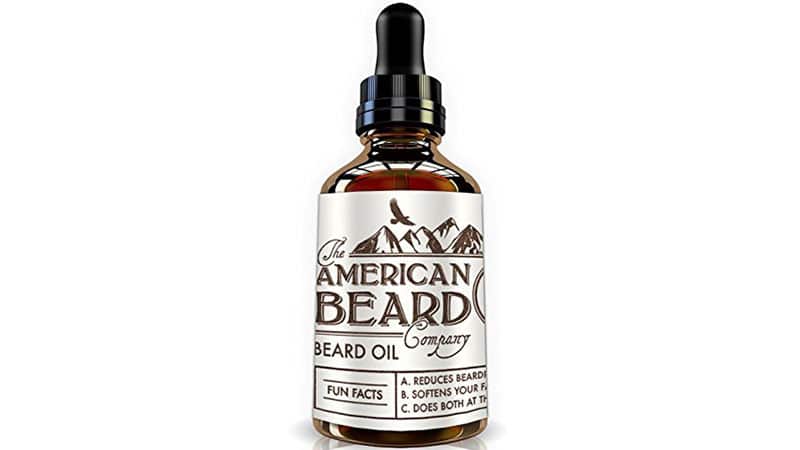 Grave Before Shave Bay Rum Beard Oil
This beard oil by Grave Before Shave contains an amazing and manly Bay Rum scent with soothing coconut afternotes. The brand even claims that the smell will bring out the pirate in any gent! While we're not sure about that, we are confident that its ingredients will bring out the softer side of your beard. Designed to moisturise and strengthen your facial hair as well as condition the skin underneath it, this all-natural formula is adept at helping you grow a healthy beard.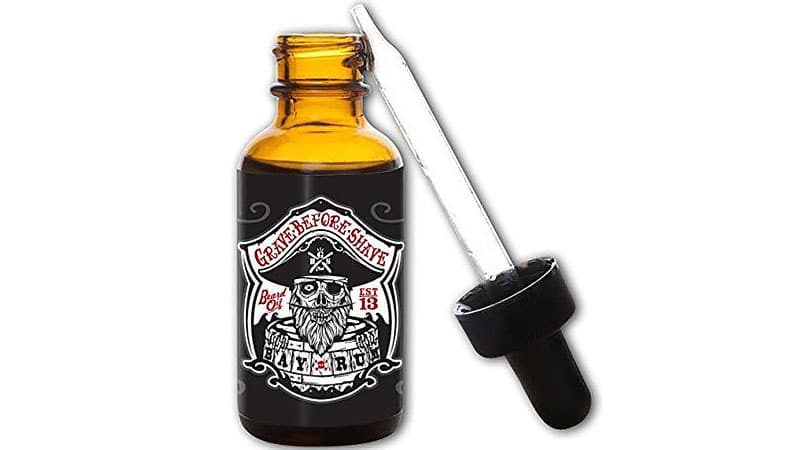 Art Naturals Beard and Stache Oil
Organic jojoba, Moroccan argan and vitamin E oils combine in this Beard and Stache Oil by Art Naturals to condition and soften facial hair for easier and better grooming. As well as being designed to eliminate itching and banish skin flaking, this healing and hydrating formula can also fight acne. The 100% natural and paraben-free product contains antioxidant powers to cleanse pores while stimulating healthy hair growth.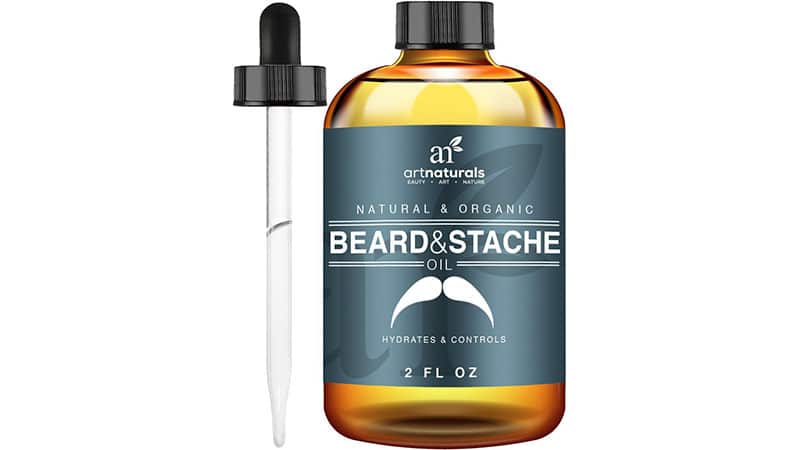 How to Grow a Beard Faster
Although it may seem like all it takes to grow a beard is some patience, the process can be much more complicated than that. In reality, growing a long and healthy beard requires plenty of TLC. While oils and conditioners will keep your beard soft and in good shape, vitamins will help it become longer and stronger. A good diet with plenty of iron-rich foods, vitamin C, omega-3 fatty acids, vitamin A, and biotin is the best option for achieving optimum beard growth. If you're finding that you're not getting enough of these, supplements can provide the answer but be sure to speak to your GP first.
TOP BUYS
How to Use Beard Oil
Despite being an essential product for creating killer facial hair, beard oil is surprisingly easy to use. The simple and quick process can be integrated into your regular grooming routine without causing any fuss or bother.
Use the eyedropper to place 2-3 drops of oil in the palm of your hand.
Rub hands together to spread the oil over fingers and palms.
Brush palms along the sides of your beard and down the front.
Use fingers to massage the product through the bottom of your facial hair and into your moustache.
Comb through to finish.
How to Make Homemade Beard Oil
SUBSCRIBE TO OUR NEWSLETTER
Subscribe to our mailing list and get interesting stuff and updates to your email inbox.