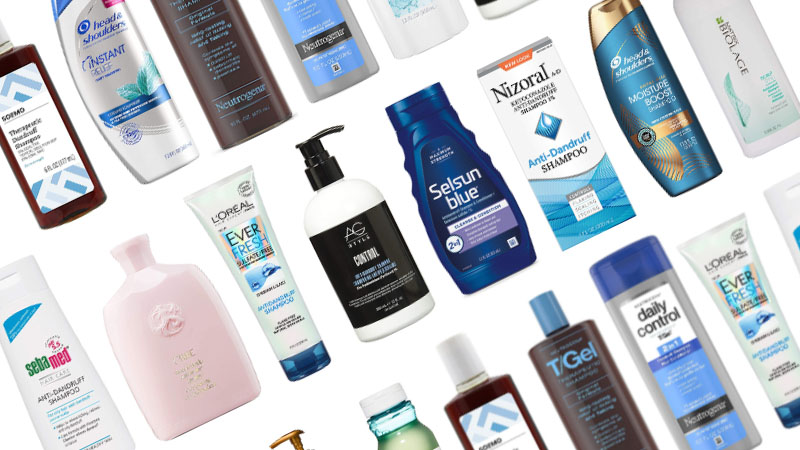 Dandruff is one of the most common problems when it comes to men's hair. The dry, itchy scalp and unsightly white flakes on your shoulders can be both uncomfortable and embarrassing. Luckily, there are many different treatment shampoos on the market to minimize dandruff by fixing its underlying causes. Get your scalp back into healthy condition – and eliminate the flakes – with these high-performing products.
1. Sebamed Anti-Dandruff Shampoo
The Sebamed range is 100%-free of soap and alkali, formulated with the same PH as healthy skin, and extensively tested to ensure it is ultra-gentle and suitable for all skin types. This Anti-Dandruff Shampoo contains anti-fungal piroctone olamine to treat the root cause of many types of dandruff. As well as reducing skin flaking, this shampoo also protects the scalp's acid balance, preventing future dandruff outbreaks.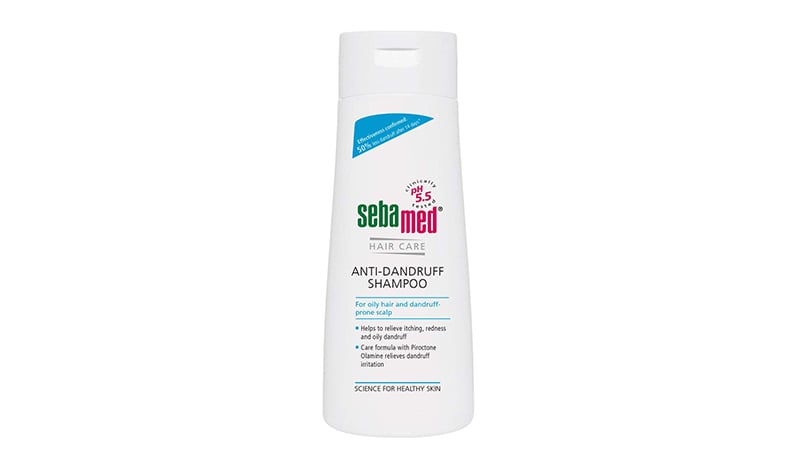 2. Oribe Serene Scalp Anti-Dandruff Shampoo
Give your hair the A-list treatment with this anti-dandruff shampoo from luxury haircare line Oribe. Featuring the brand's Signature Complex of watermelon, lychee, and edelweiss extracts, as well as salicylic acid, the formula helps prevent environmental damage while soothing and cleansing your scalp. Gentle and hydrating, this shampoo is not only a pleasure to use but also adds a touch of glamour to your bathroom.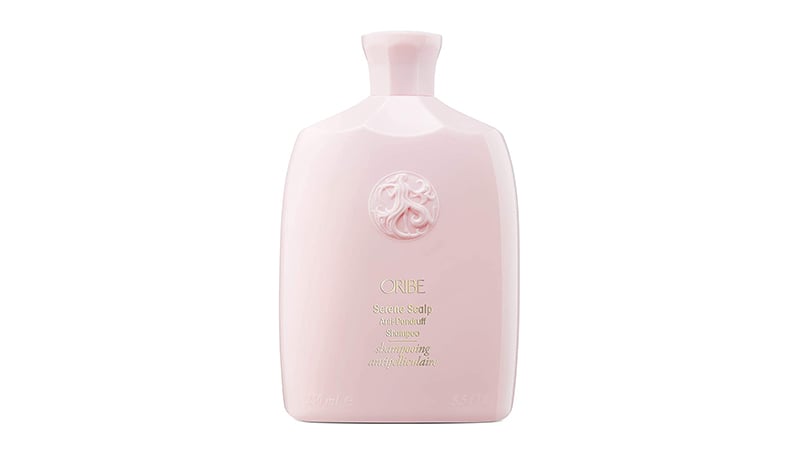 3. L'Oréal Paris EverFresh Sulfate-Free Anti-Dandruff Shampoo
Many dandruff sufferers are also prone to dry hair and sensitive skin, making L'Oréal Paris' sulfate-free EverFresh Anti-Dandruff Shampoo a great choice. Sulfates – which help shampoos foam up and lift away the dirt – can strip hair's natural oils, leading to scalp irritation. EverFresh Shampoo is 100% free of sulfates, harsh salts, and parabens while being clinically tested to reduce scalp flaking, itching, and irritation.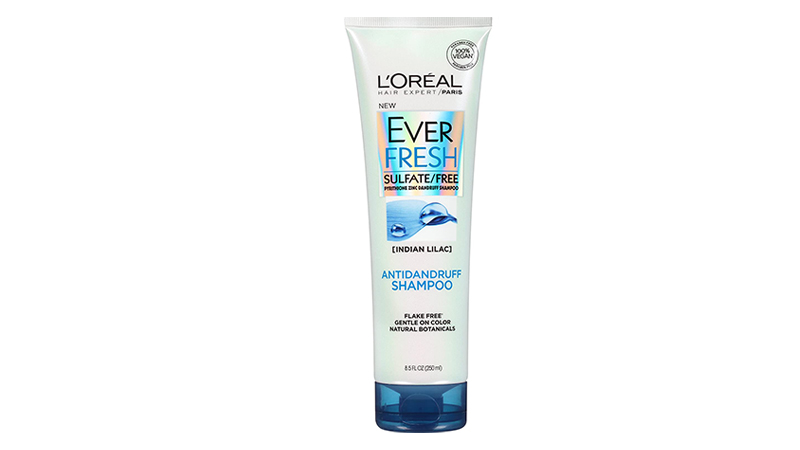 4. AG Style Control Anti-Dandruff Shampoo
The AG Style Control Anti-Dandruff Shampoo is extremely effective, containing the maximum amount of active Pyrithione zinc allowed without a prescription. However, this powerful shampoo won't strip your hair. Instead, you'll be left with healthy, hydrated locks and a balanced scalp free of dryness and itching. It also smells great and lathers just like a normal shampoo.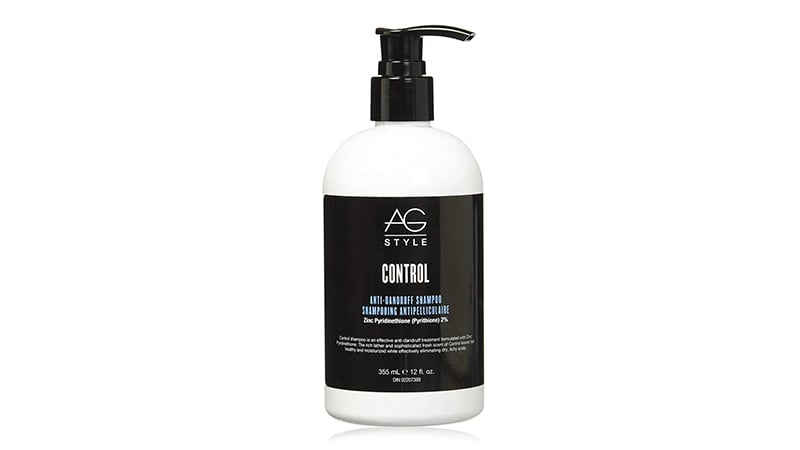 5. Selsun Blue Medicated Dandruff Shampoo/Conditioner
Ideal for seborrheic dermatitis, this medicated formula is the go-to for dandruff sufferers around the world. Delivering maximum strength, fast-acting results, the 1% selenium sulfide formula eliminates and prevents visible skin flaking and scalp itchiness while also cleansing and conditioning your hair.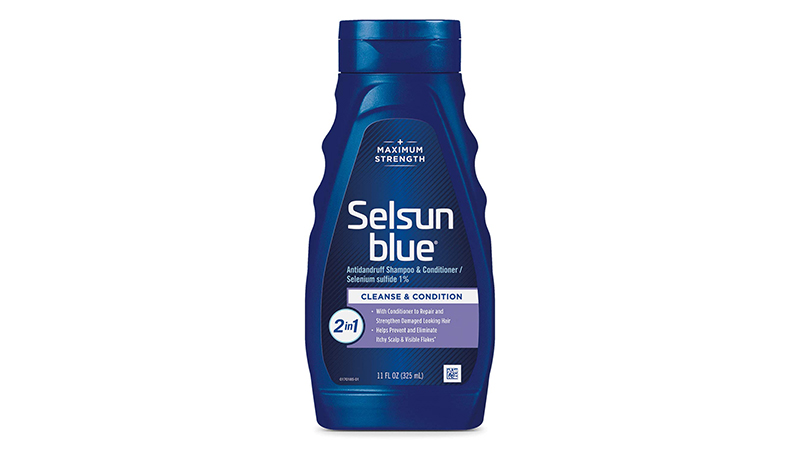 6. Nizoral Anti-Dandruff Shampoo
One of the most trusted brands in preventing dandruff, Nizoral Anti-Dandruff Shampoo contains powerful anti-fungal ketoconazole, which is clinically proven to significantly reduce scalp flaking and itching. Designed for more severe dandruff cases, it is also salon-tested as suitable for gray, color-treated, and chemically processed hair. It also has a fresh and clean scent.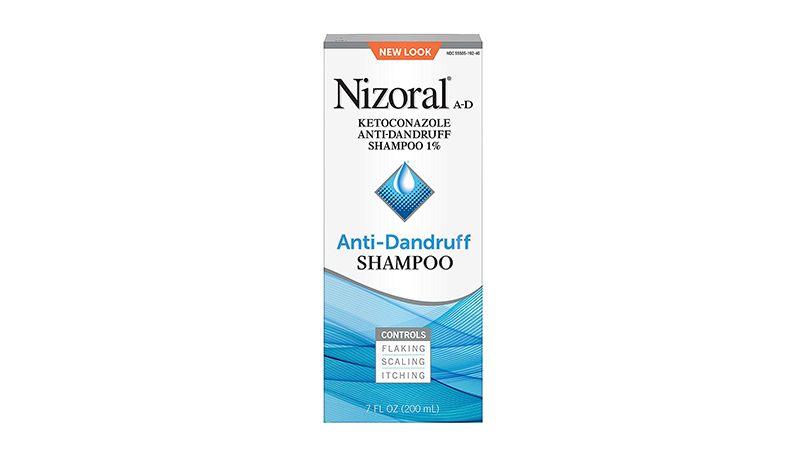 7. Head & Shoulders Royal Oils Moisture Boost Shampoo
Formulated with moisturizing coconut oil, this rich and creamy anti-dandruff shampoo from Head & Shoulders was specially developed for Afro-textured hair. Designed to reduce dandruff while balancing the scalp's natural oils, it also leaves hair feeling healthy and hydrated with a fresh coconut scent.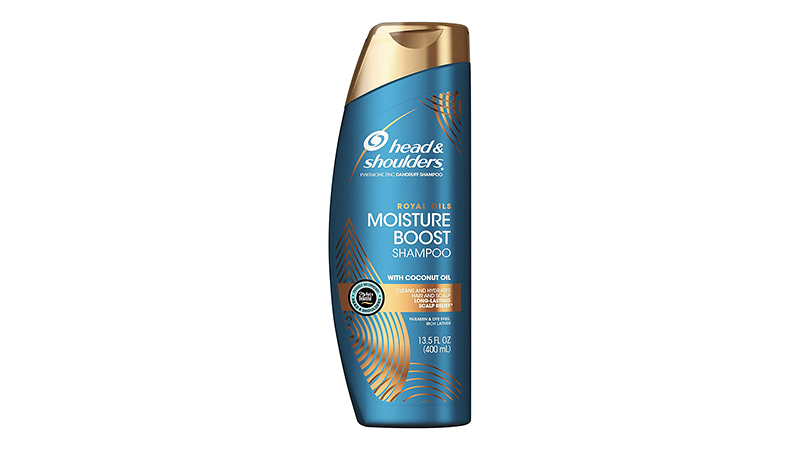 8. Biolage Scalpsync Anti-Dandruff Shampoo
Salon haircare brand Biolage harnesses the power of natural ingredients and cutting-edge innovations to create professional-grade products that get results. The Scalpsync Anti-Dandruff Shampoo is no exception, combining the cooling, calming properties of mint with anti-fungal, anti-bacterial Pyrithione zinc to control flaking, cleanse impurities, and relieve the scalp irritation.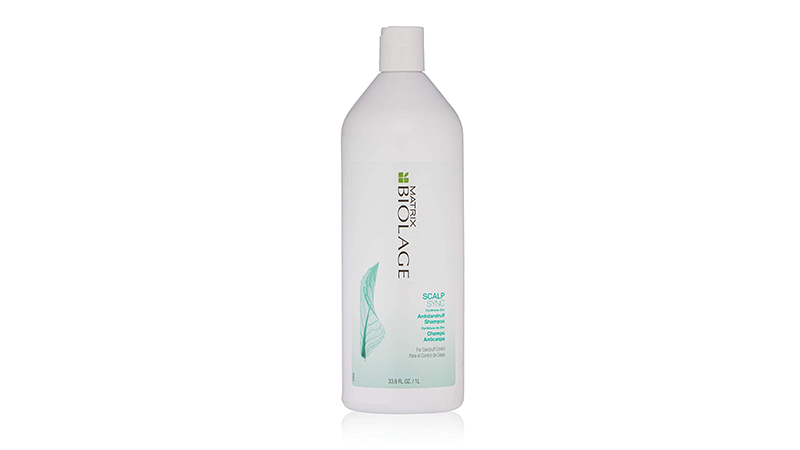 9. Solimo Extra-Strength Therapeutic Dandruff Shampoo
This extra-strength dandruff shampoo from Solimo uses coal tar as its active ingredient to target an itchy, flaky scalp without drying out hair. One of the most affordable anti-dandruff shampoos on the market, this potent formula only requires a small amount to make a big difference. It's also paraben-free and made in the US.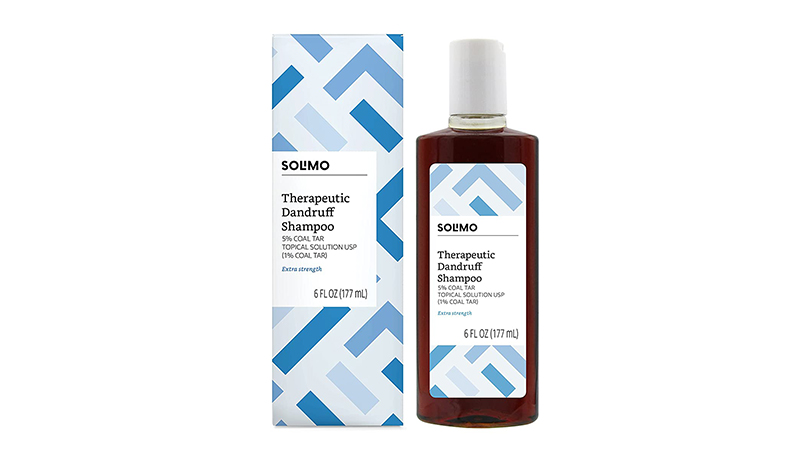 10. Head & Shoulders Instant Relief Daily Shampoo
Head & Shoulders is one of the most respected anti-dandruff brands on the market and offers a wide range of shampoos and conditioners. The Instant Relief Daily Shampoo is gentle, soothing, and PH-balanced, making it suitable for all hair types, including color- and chemically-treated. The tea tree essence and peppermint oils give it a super fresh scent, while Pyrithione zinc controls dandruff, dryness, and itching.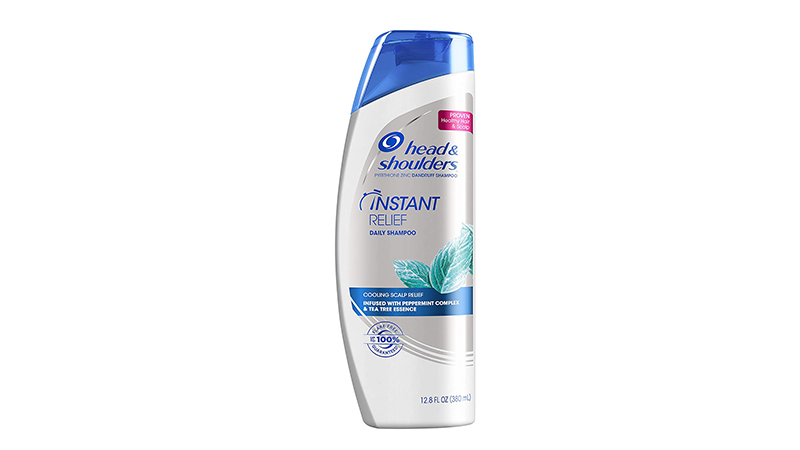 11. Neutrogena T/Gel Therapeutic Shampoo Original Formula
Neutrogena T/Gel uses powerful coal tar extract to dramatically reduce several dandruff types, including scalp psoriasis and seborrheic dermatitis. Designed for frequent use and recommended by dermatologists, T/Gel leaves hair squeaky-clean and flake-free for hours. While the scent is strong, there's a reason this shampoo is still popular decades after it was first introduced – it really works.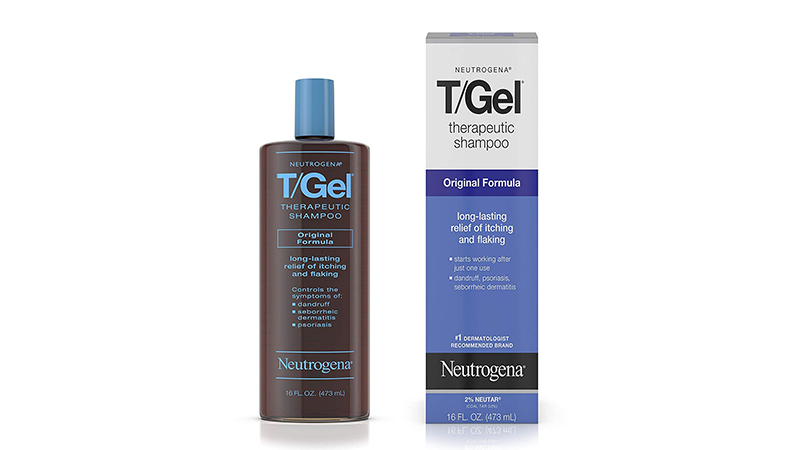 12. Neutrogena T/Gel Daily Control 2-in-1 Anti-Dandruff Shampoo
A gentle option from the best-selling Neutrogena T/Gel range is the Daily Control 2-in-1. It's designed for daily use and is safe for color-treated hair, combining a cleansing anti-dandruff shampoo with a moisturizing conditioner. The active ingredients include Pyrithione zinc to reduce scalp itching, dryness, and flaking. Meanwhile, vitamin E and wheat proteins smooth and strengthen hair.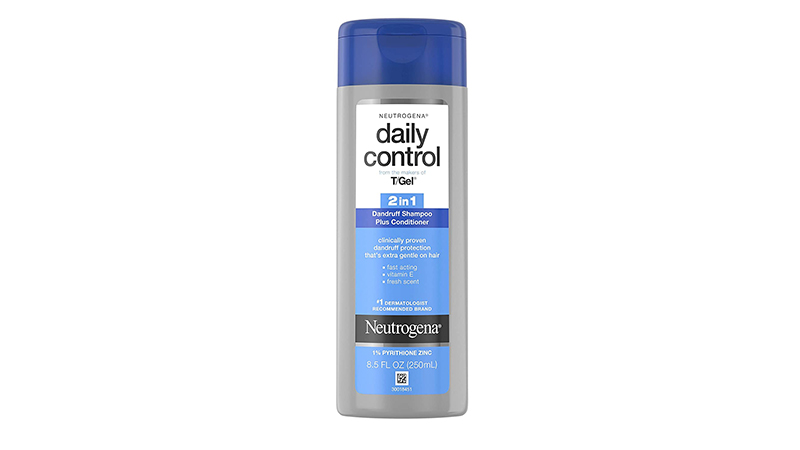 13. Dove Dermacare Scalp Anti-Dandruff Shampoo
Formulated with Pyrithione zinc, Dove Dermacare Scalp Anti-Dandruff Shampoo is designed to gently yet effectively cleanse your hair of dandruff while leaving your scalp healthy and nourished. The PH-balanced shampoo alleviates irritation and dryness while leaving your mane moisturized and flake-free and smelling clean and fresh.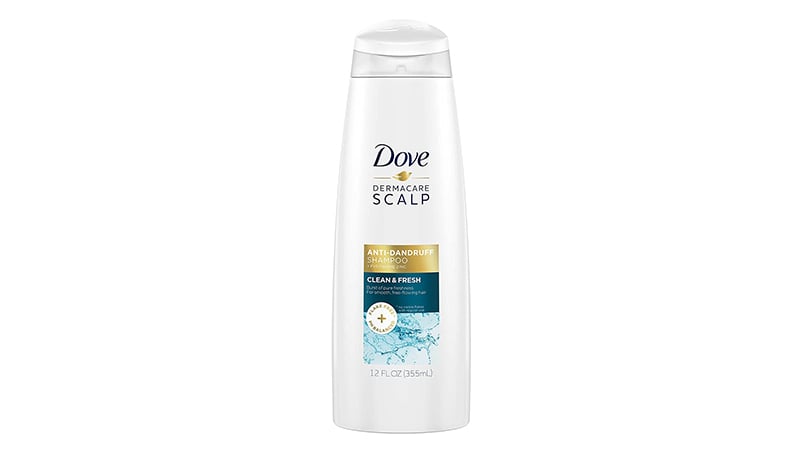 14. Majestic Pure Apple Cider Vinegar Shampoo
Looking for a natural dandruff solution? Try Majestic Pure Apple Cider Vinegar Shampoo. Apple cider vinegar has been used as a home remedy for dandruff for decades due to its ability to balance the scalp and hair's PH and prevent yeast from growing on the scalp. This shampoo combines cider vinegar's power with nourishing ingredients like shea butter, sweet almond oil, and coconut oil. It's also lightweight and gentle enough for daily use and sulfate-free.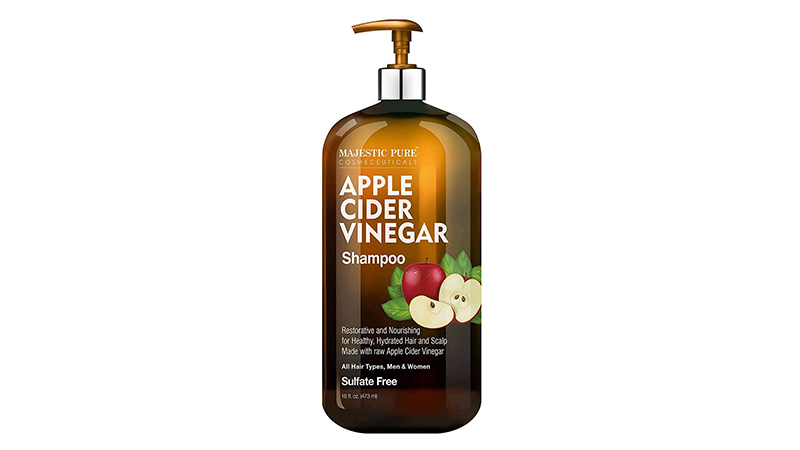 15. Biolage RAW Salicylic Acid AntiDandruff Shampoo
Lovers of natural haircare should consider the Biolage RAW range, designed to treat and balance the scalp for beautifully healthy hair. The RAW Salicylic Acid AntiDandruff Shampoo uses natural salicylic acid's exfoliating powers to purify a flaky scalp. Tested by dermatologists and clinically proven to treat dandruff, it's also vegan, sulfate-free, silicone-free, and paraben-free. However, it can be drying on some types of hair, so ensure you follow it with a moisturizing conditioner.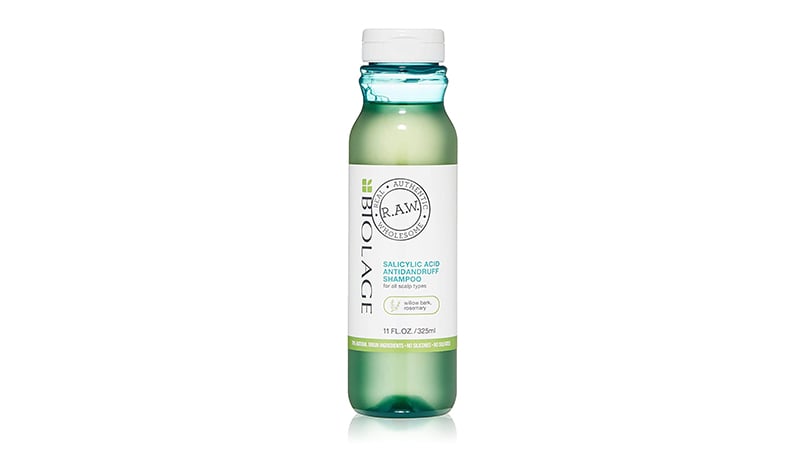 FAQs
What causes dandruff?
Dandruff can have several different causes. The milder form of the condition usually results from having naturally dry skin or irritation from hair products. However, more severe and consistent dermatitis may be caused by seborrheic dermatitis. This form of dermatitis results from yeast or fungal infection on your scalp. Other skin conditions, such as psoriasis and eczema, can also cause dandruff-like symptoms, and you can be genetically prone to scalp flaking too. 
How long does it take to get rid of dandruff?
While dandruff can't be completely cured, it can be reduced to the point that it's undetectable. How long that process takes depends on your dandruff's severity and the type of treatment you use. In general, you should allow approximately four weeks for an anti-dandruff shampoo to get your symptoms under control. 
Should I wash my hair every day if I have dandruff?
Some medicated dandruff shampoos are suitable for daily use. However, some scalps may react better to washing two to four times a week instead. Consult your doctor for advice and start by washing twice per week, increasing the number of washes until you see an improvement. 
Does hot water cause dandruff?
You may experience mild dandruff if you wash your hair with hot water. This is because the hot water strips moisture and natural oils from your scalp, leading to skin flaking. 
Is dandruff a fungal or bacterial infection?
Dandruff can be caused by both fungal and bacterial infections and overgrowth. Some of the most common fungal causes of dandruff are the yeasts Malassezia and candida. Propionibacterium and staphylococcus bacteria may also cause dandruff.
SUBSCRIBE TO OUR NEWSLETTER
Subscribe to our mailing list and get interesting stuff and updates to your email inbox.