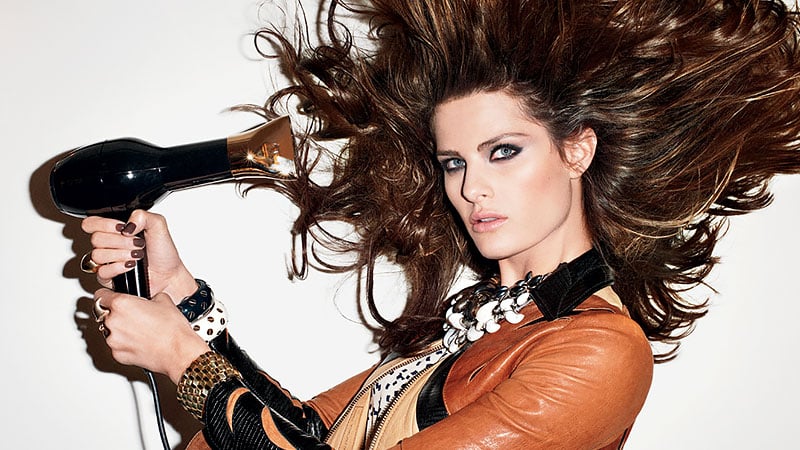 When we think of the advancement of technology, we often think of phones, computers, smart watches, and even virtual reality glasses. What we don't tend to think about is the hair dryer, but maybe we should. The hair dryer has come a long way since its humble beginnings and is now a highly advanced piece of technology. It can even feel like you need a degree in science just to understand what's written on the packaging! Whether you have fine hair, thick hair or even curly hair, here are all the professional tips and information you need to get a salon-worthy blowout at home. Trust us; your hair will thank you for it.
Best Hair Dryers for Thick Hair
When you're looking for a hairdryer for thick hair, speed is everything. Thick hair can take ages to dry and become a frustrating and tiring process without the right power. The key is to find just the right amount of power and heat to be able to dry hair quickly without causing damage to strands. Keep an eye out for dryers boasting ceramic, tourmaline and ionic technologies for a great dry that will keep hair smooth and moisture locked in.
BaByliss Pro Nano Titanium Volare
The BaByliss Pro Nano Titanium Volare is one insanely powerful hairdryer. Featuring a Ferrari designed V12 engine, this hair drying superpower boasts an incredible 2000 watts to dry even the thickest hair fast. If that's not enough to sell you on this dryer, it also features a tri-port ionic generator to help keep hair healthy and shiny.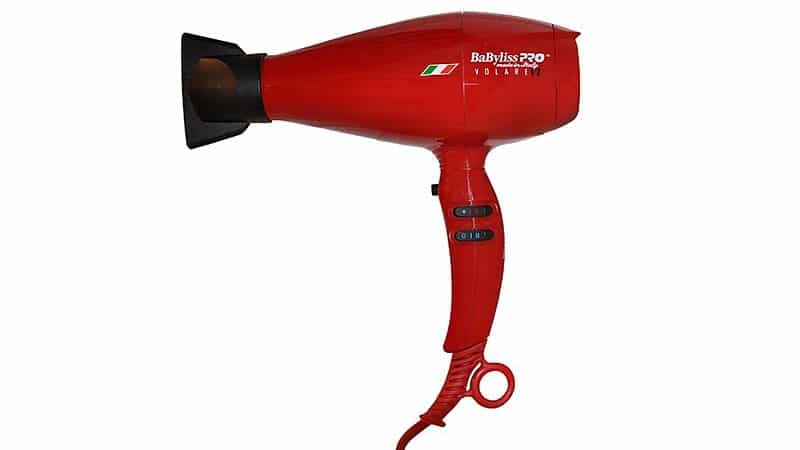 Parlux 3800 Ceramic & Ionic Dryer
The Parlux 3800 Ceramic & Ionic Dryer is a favourite amongst clients and stylists alike. Not only is it super powerful for a quick drying time, but it's also a master of smoothing frizz in thick hair. Take it home and you'll find that not only has your drying time been reduced, so has your styling time.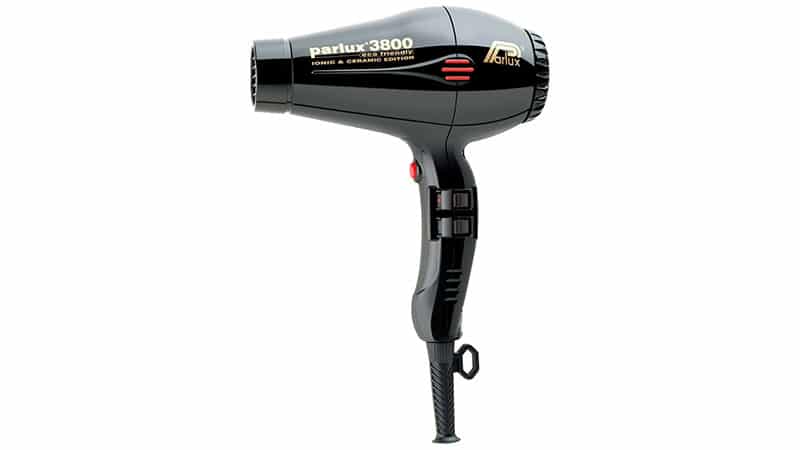 Dyson

Supersonic Hair Dryer
If you have some extra cash to splash (about $700 worth), you may want to consider Dyson's new Supersonic Hair Dryer as your next purchase. "With more power and so light, the Dyson is a dream for the professional or at-home stylist," says Sarah. The hair dryer uses intelligent heat control to maintain optimum temperature, helping to prevent extreme heat damage. This means that strands are less damaged and reflects light in a single direction, making the hair appear shiny. While this innovative dryer is suitable for all hair types, it's especially great for thick hair, featuring a super fast drying time that will blow your mind.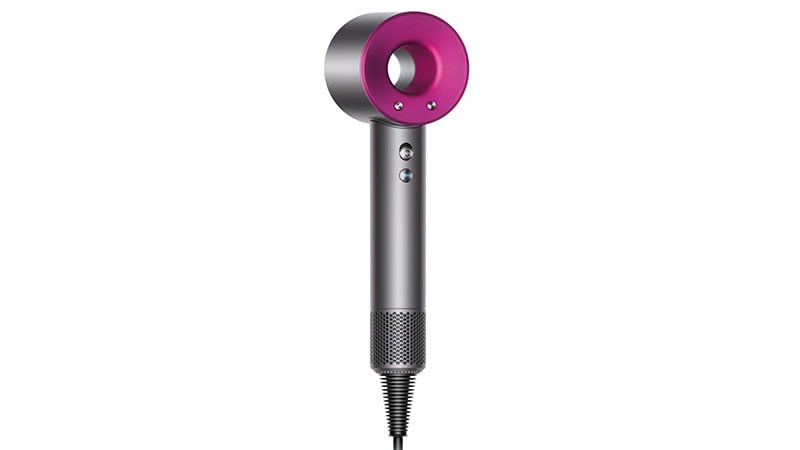 Best Hair Dryers for Fine Hair
Finding the right hair dryer for fine hair can be tricky business. Fine locks call for careful blow-drying to ensure you don't fry them, so look for dryers with temperature control and set it to low. While hair dryers built for thick hair will be much too powerful for your fine hair, ones made for thinner locks will have the gentle touch your hair needs. Look for dryers that lightly smooth hair while drying and adding volume to keep your hair healthy and luscious.
T3 Featherweight 2 Dryer
If you're looking for a hair dryer for fine hair, you can't go past the T3 Featherweight 2 Dryer. This lightweight dryer is easy to use and leaves hair touchably soft and smooth. Featuring 1800 watts, the Featherweight 2 has just the right amount of power to get the job done without leaving fine hair flat and dull. On the contrary, this dryer will add body to your fine hair, leaving it looking voluminous and glamorous. It also features gentle drying speeds and multiple heat settings to ensure that your hair gets the care it deserves.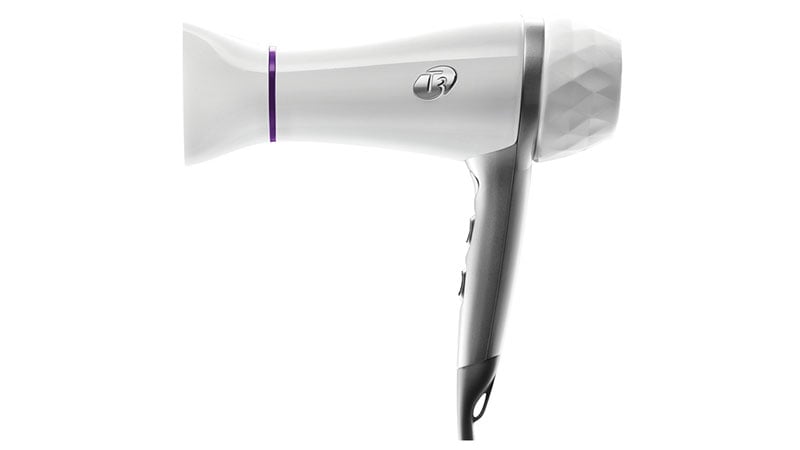 Infiniti Pro by Conair AC Motor Dryer
Conair's Infiniti Pro AC Motor Dryer offers the perfect amount of control to achieve the best results for fine hair. Not only is there five-speed and five heat settings, but this dryer also affords you the option to turn on and off its ionic technology. Simply turn it on when you want smooth, shiny hair, and off when you're in need of more volume.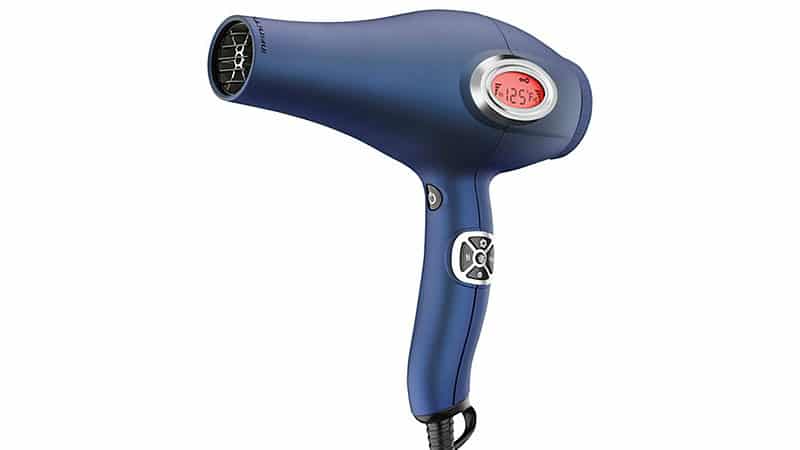 Silver Bullet K2 Dryer
The Silver Bullet K2 dryer features six different heat settings, meaning that you can set it low to protect your fine hair while still having the option to turn it up and blast water when needed. It also features two concentrator nozzles to make styling a breeze and a cold shot button to lock in volume once you're done.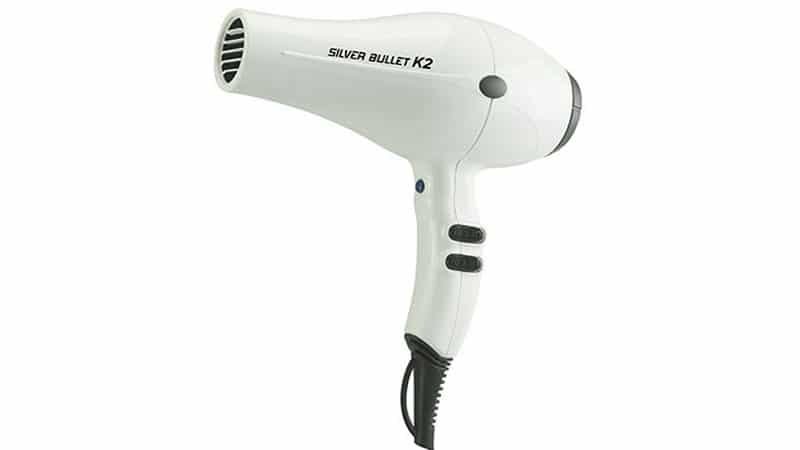 Best Hair Dryers for Curly Hair
Curly hair can truly be a nightmare when it comes to blow-drying. Your beautiful curls can quickly turn into a frizzy mess if you use the wrong dryer or technique. It all comes down to a subtle science of knowing how much heat to use, at what speed and power, with what tools and for how long. Whether you want to use a diffuser to keep your curls in or a concentrator to straighten them out, these are the best dryers for curly hair.
Babyliss Pro Portofino 6600 Nano Titanium Hair Dryer
The BaByliss Pro Portofino Dryer has everything you need to dry curly hair while keeping it tamed. It comes complete with three nozzles and a diffuser to ensure that you can style your curly hair exactly how you want without having to buy additional parts. It also features ionic and nano titanium technology to keep frizz at bay and remove excess volume from hair.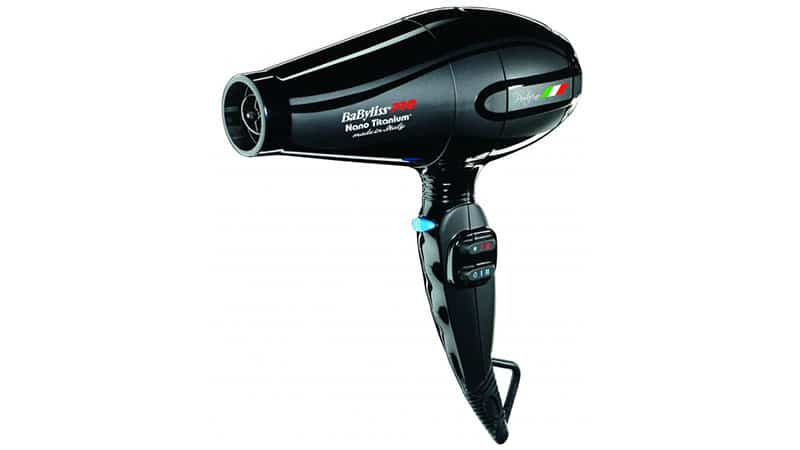 Infiniti Pro by Conair Translucent Dryer
The Infiniti Pro Translucent Dryer by Conair is perfect for curly-haired women on a budget. For a super low price, this dryer will deliver the same great results that are seen from dryers with much higher price tags. Featuring tourmaline ceramic and ionic technology, this dryer creates smooth, shiny hair with approximately 75% less frizz.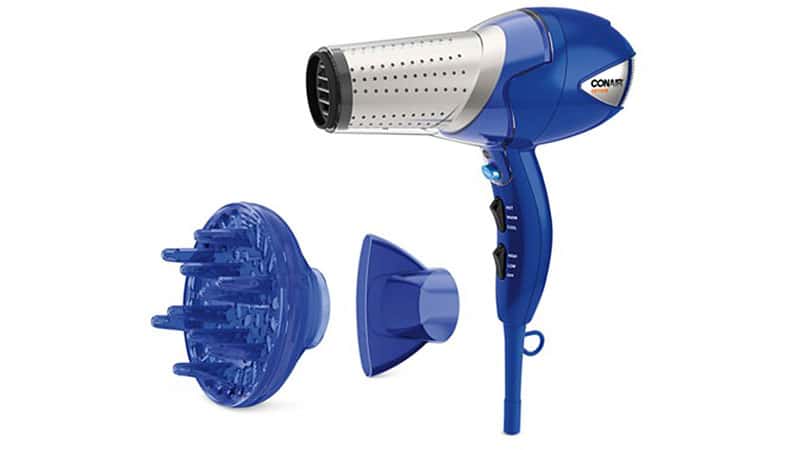 Parlux 3200 Ceramic And Ionic Dryer
While Parlux's 3800 model is great for thick hair, the brand's 3200 Ceramic and Ionic Dryer is perfect for curly hair. The 3200 features a lesser (but still super powerful) 1900 watts for quick and controlled drying of all curl types. The dryer's ceramic technology is also a great reason to buy it as it generates far infrared heat to gently dry hair from the inside out to reduce frizz.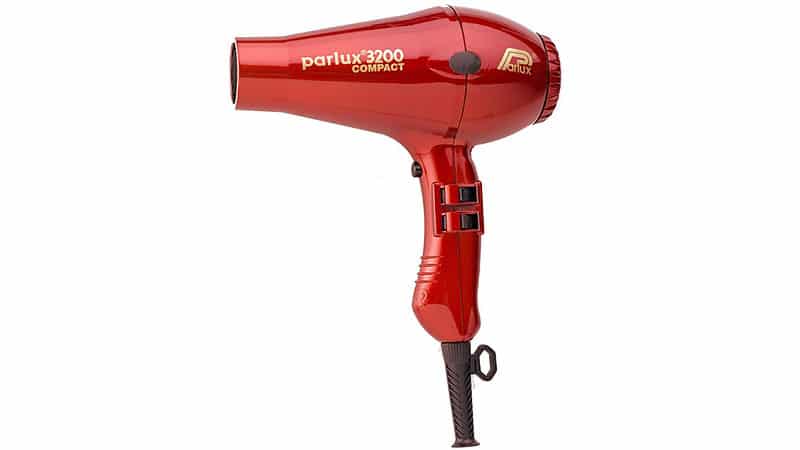 Best Professional Blow Dryers
When it comes to getting salon quality hair at home, you can't overlook having the right tools for the job. Invest in one of these professional dryers and you'll never need to visit a blow-dry bar again.
Ghd Air Professional Hairdryer
The Ghd Air Profesional Hairdryer uses ionic technology to dry hair without damaging it. The unique method generates ionic particles to dissolve the water from wet hair while keeping moisture trapped inside. Unlike the conventional hair drying method of heating up room temperature air, the ionic method means that hair can be dried without being damaged. Incredibly fast working at creating smooth, frizz-free results, this professional hairdryer is one of the best in the business.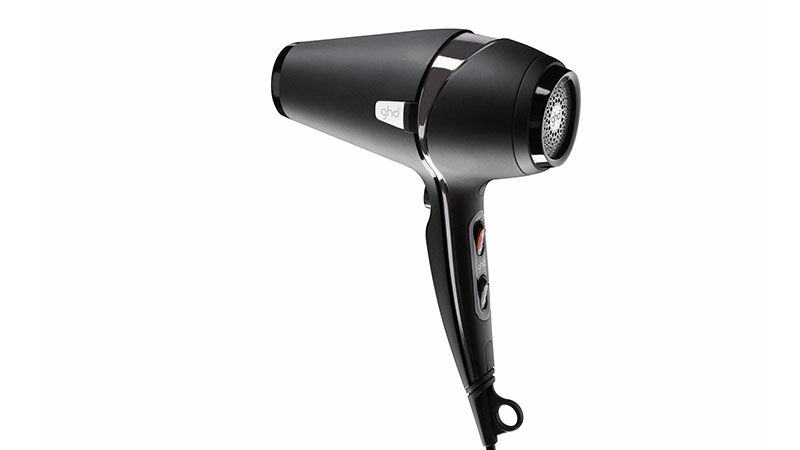 VS Sassoon

Milano 2200 AC Professional Dryer
Designed and made in Italy, the VS Sassoon Milano 2200 is loved by top hairdressers. A true professional dryer, the Milano 2200 offers ionic conditioning technology as well as tourmaline ceramic technology. Creating the perfect blow-dry every time, this dryer is an affordable piece of luxury.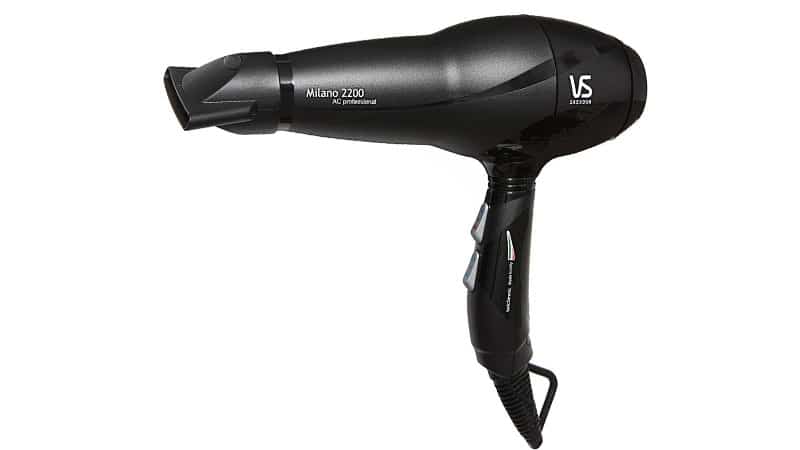 Parlux Advance Light Hair Dryer
Parlux undoubtedly creates top-notch dryers, but, according to Sarah, the brand is also perfect for the environmentally focused consumer. Made using recycled materials, the Parlux Advance Light is lightweight and silent. It has ionic and ceramic technologies, which are essential for healthy, static-free hair. A favourite of hairdressers, this dryer also features really good airflow for fast drying and anti-heating front body to keep a low temperature to avoid nasty burns!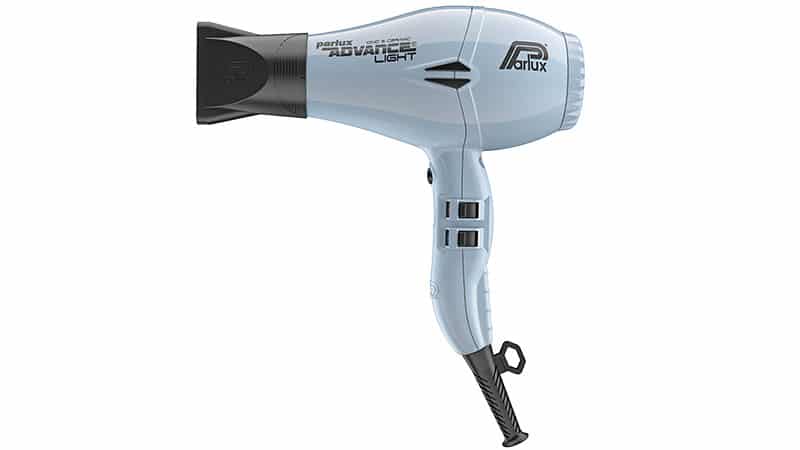 SUBSCRIBE TO OUR NEWSLETTER
Subscribe to our mailing list and get interesting stuff and updates to your email inbox.