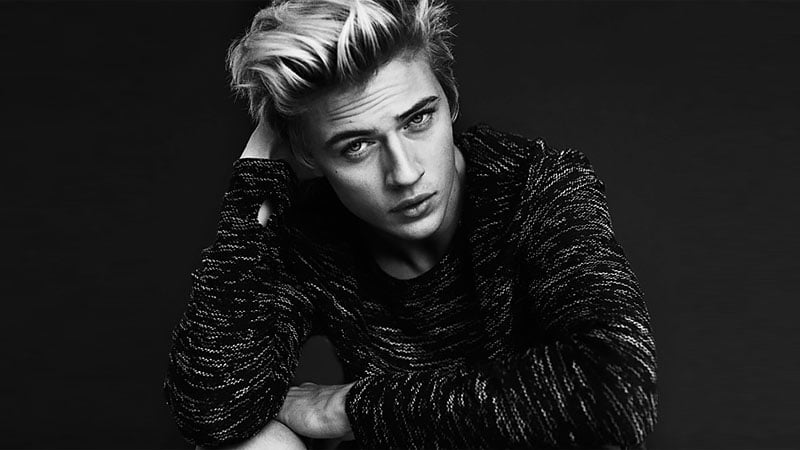 Whether you're a gent with bouncy curls, loose waves, or straight hair, one thing is for certain; hair is the genetic accessory that every man prizes. For some men, their hair grooming routine is virtually non-existent and for others, it's a daily ritual. No matter how much (or how little) attention you pay to your hair, we've compiled ten of the best hair products for men that will help you achieve attention-grabbing locks every day.
1. Baxter of California Clay Hair Pomade
The Baxter of California Clay Hair Pomade combines natural clay and wax, holding your hair firmly together with added texture. This product is perfect for gents who prefer a matte-finished look and is one of the most natural-looking formulas on the market. It's also a buildable product; simply add more product for a stronger hold or stick with a small amount for a softer hold and finish.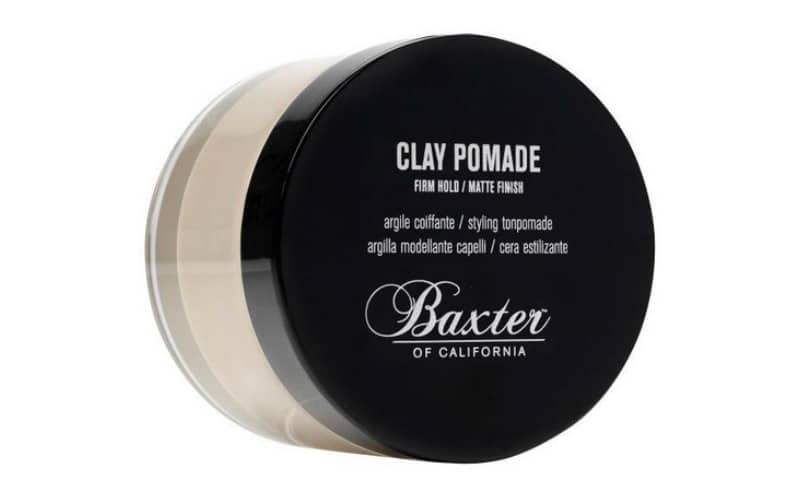 2. TIGI Bed Head Control Freak Serum
If you're looking to reduce frizz and add some shine, look no further than TIGI Bed Head Control Freak Serum. Serums are ideal for taming static and adding a bit of shine to even the dullest hair. And Bed Head's light and greaseless formula will leave your locks sleek, glossy, and smooth. It can be applied to wet or dry hair and will give your locks a gloss to rival all of your gal pals.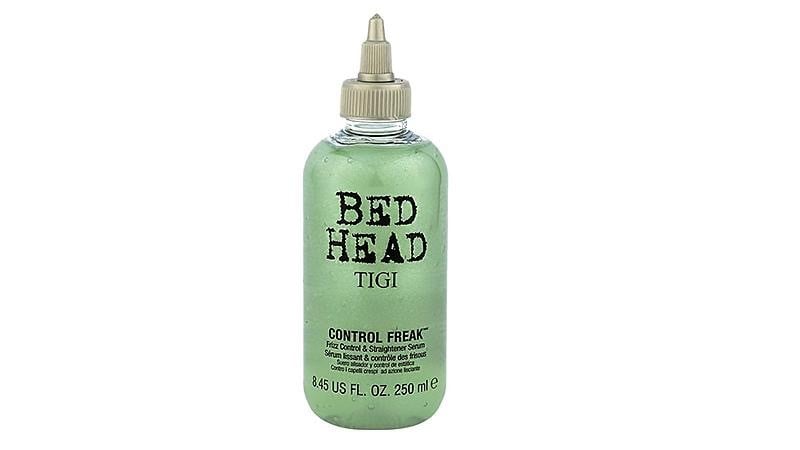 3. Bed Head Pure Texture Molding Paste
Wet or dry, this paste will style your mane to perfection and lock it in place all day. It features stronghold ingredients to withstand everything from the harshest of winds to the sweatiest of sunny days. Bed Head By TIGI will leave your locks looking textured yet slick with just the right amount of mess. Plus, it smells great too.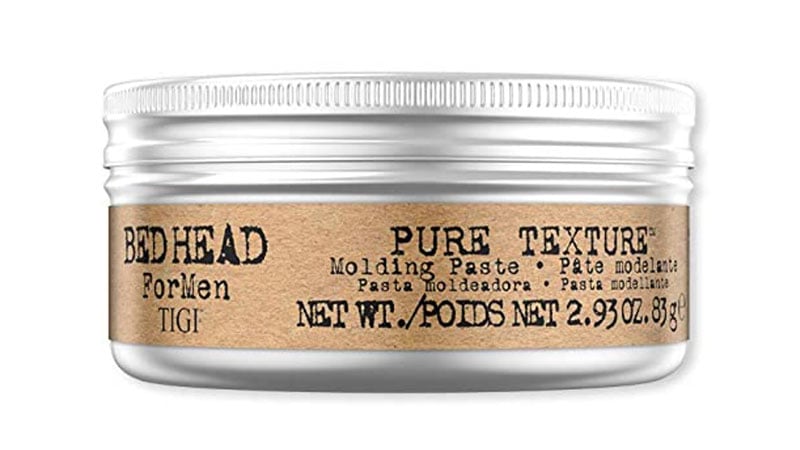 4. Jack Black Nourishing Hair & Scalp Conditioner
This conditioner is not only great for your hair but the environment too. So if you're a conscious gent, this is the brand for you. It is packed full of natural ingredients, so it won't harm your hair, instead leaving it soft, smooth, and nourished. It also contains jojoba, seed oils, tea tree, and basil extracts. These ingredients work together to help combat dandruff by hydrating the hair and scalp.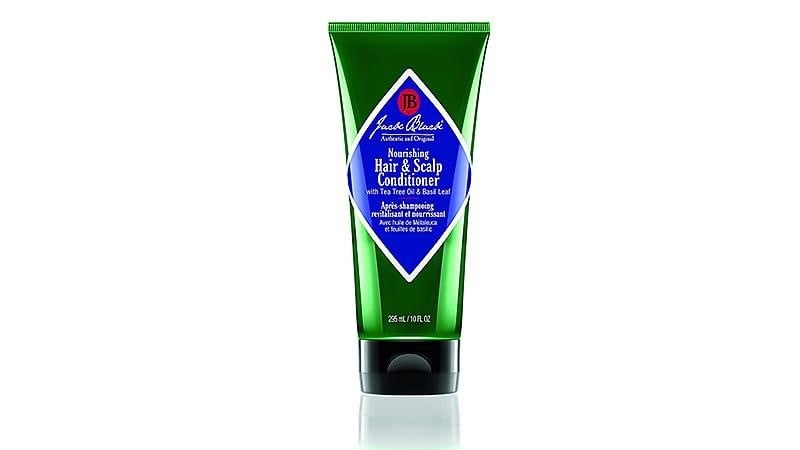 5. American Crew Daily Conditioner
American Crew Daily is serving up a revitalizing conditioner without the traditionally high price tag. Sure, you can chuck big bucks at more expensive brands, but why would you? This gets the job done. It will have your hair feeling healthier, cleaner, and in better condition than ever. Plus, it's cruelty-free and smells great. Need we say more?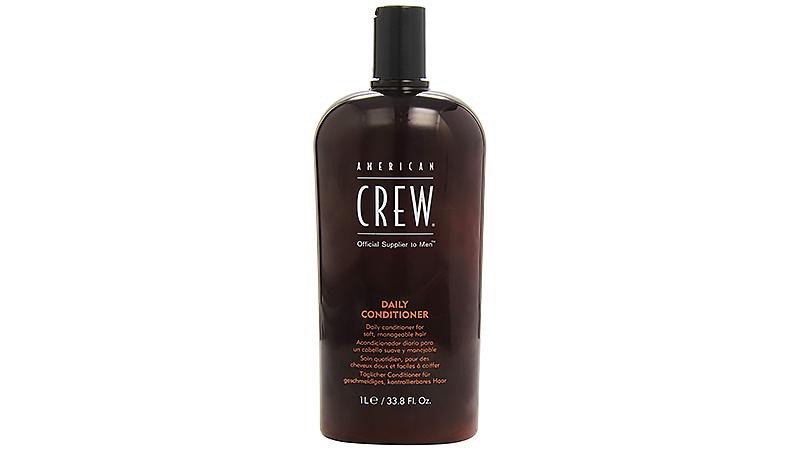 6. Dyson Supersonic Hair Dryer
When it comes to a good hairdryer, you cannot look past the Dyson Supersonic Hair Dryer. It features four precise heat settings and three-speed settings, allowing for either fast drying & styling, regular drying, gentle drying, and constant cold. But what really sets the Dyson apart is its ability self-monitor heat. This genius machine prevents heat damage by measuring its own temperate 20 times a second. This stops the hairdryer from becoming too hot and harming your locks. It also means a smoother, less frizzy blow dry.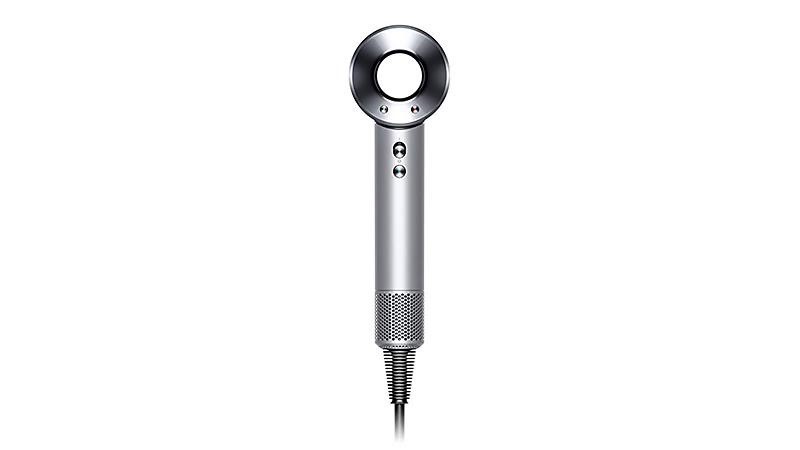 7. Redken Brews Outplay Texture Pomade
Redken has created a superior formula for the Outplay Texture Pomade that ensures your locks are always 'crunch-free' but still held firmly in place. A matte finish allows you to build the product up without it looking clumpy. It's also incredibly versatile; simply work into damp or dry hair for varied results. Redken insists that this product commands attention with its thick separation of your hair and its additional visually thickening properties.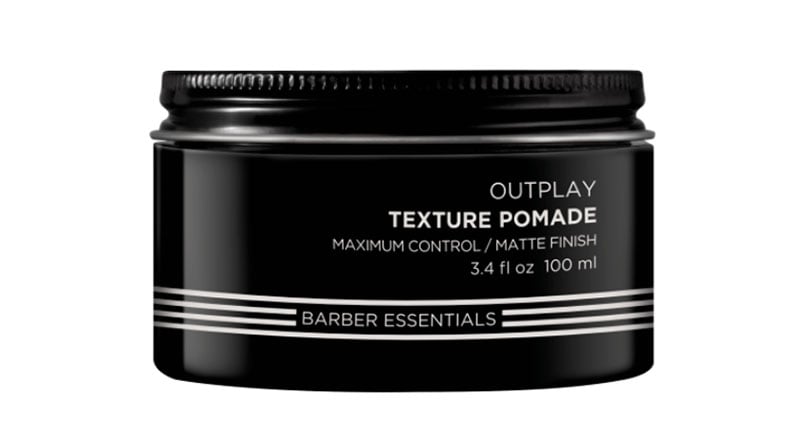 8. American Crew Pomade
For a product that will keep your locks in the lock all day, the American Crew Pomade does the job perfectly. Most appropriate for curly hair, this product has a medium hold and leaves a glossy, sophisticated finish. It is a water-based formula that is versatile for different occasions; it's all about how much product you work in. Apply the product with your fingertips and experiment with what suits your face shape most appropriately. Run a comb through your hair for a retro-themed 'do.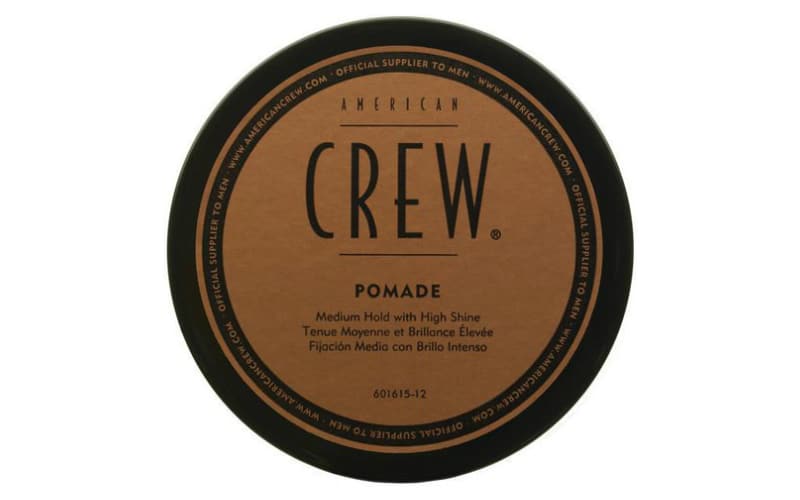 9. Jack Black Hair Gel
While most pomades and mousses tend to be thicker formulas, the Jack Black hair gel is lightweight with a secure hold and conditioning properties. Ingredients include basil lead, organic kelp, and ginger root for a unique formula. This product also dries instantly on the hair and won't look too severe on your locks, making it a great option for the low-key gent. It is also dermatologist-tested, cruelty-free, and free of fragrance, parabens, and colorants.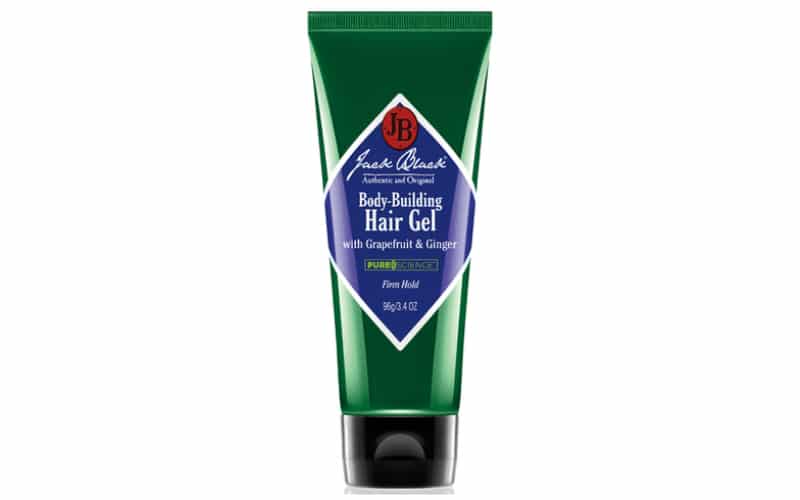 10. Shu Uemura Art of Hair Master Wax
The great thing about the Shu Uemura Art of Hair Master Wax is that it is the ultimate styling product for versatility. It controls, smoothes, and nourishes tough, frizzy, and unruly hair, leaving a lasting hold with a lightweight finish. Japanese tree extract and antioxidant properties make for a non-sticky formula that is shiny and glossy once applied to your mane. Apply to damp hair for a more natural-looking, relaxed aesthetic.

11. GHD Air Hair Dryer
When it comes to hairdryers, it doesn't get better than the GHD Air Hair Dryer. With two nozzles, variable power, temperature controls, and a cold-function button, GHD has combined a bunch of impressive features to create a hairdryer that is super durable and dependable. The ergonomic model is designed for a quick and sleek blow-dry that will keep your hairstyles intact for longer. Adjust the settings for different results and be sure to finish off your styling with a finish of cold air.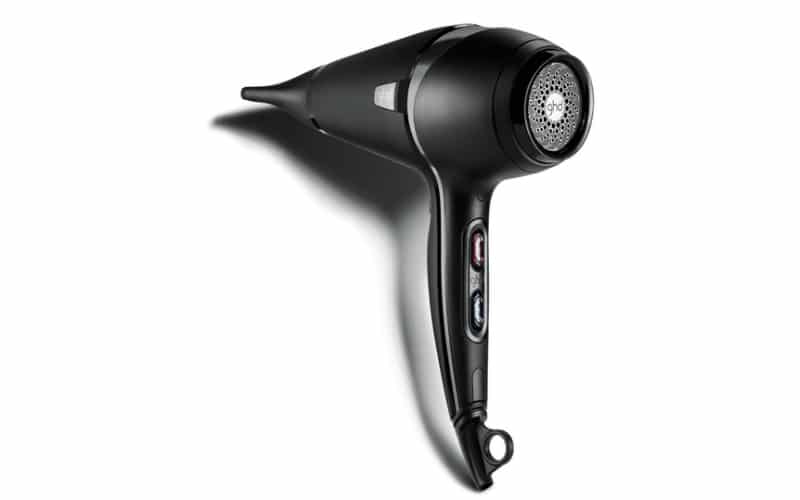 12. Kerastase Densifique Bain Homme
This Kerastase Densifique Bain Homme shampoo cleanses and revitalizes your hair strands with its thickening agents that work to address thinning hair that may need added volume and density. The formula includes biotin and texturizing polymers, working to cleanse and refresh the scalp for a gradual thickening of your hair over the span of a few months. One of the first shampoos from a major hair brand to tackle hair loss in a scientifically assuring manner, it is easy to use and proven to give excellent results. Work in the shampoo to wet hair and rinse out accordingly.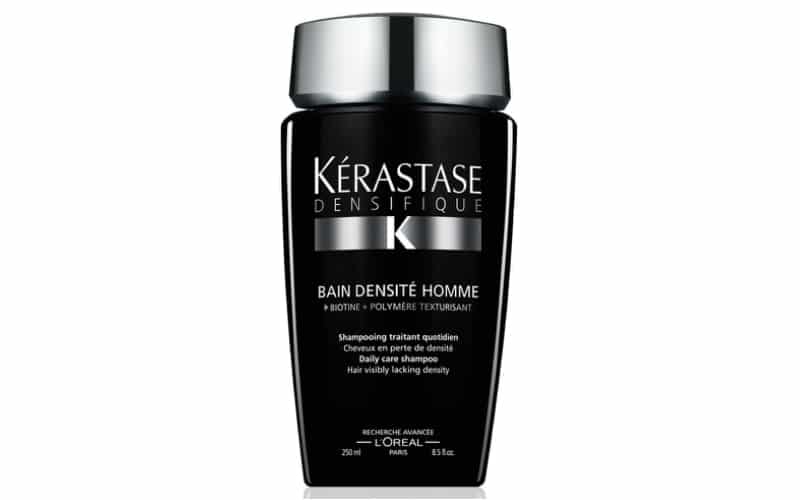 13. Paul Mitchell Awapuhi Shampoo
For bouncy, soft, smooth locks, the Paul Mitchell Awapuhi shampoo will do the job. A natural moisturizer from the ancient Hawaiian ginger plant Awaphui works to naturally moisturize your hair and reduce frizzy flyaways. This is a daily shampoo that will also stop moisture loss and general dryness. The formula also works to add fullness and density to lifeless hair.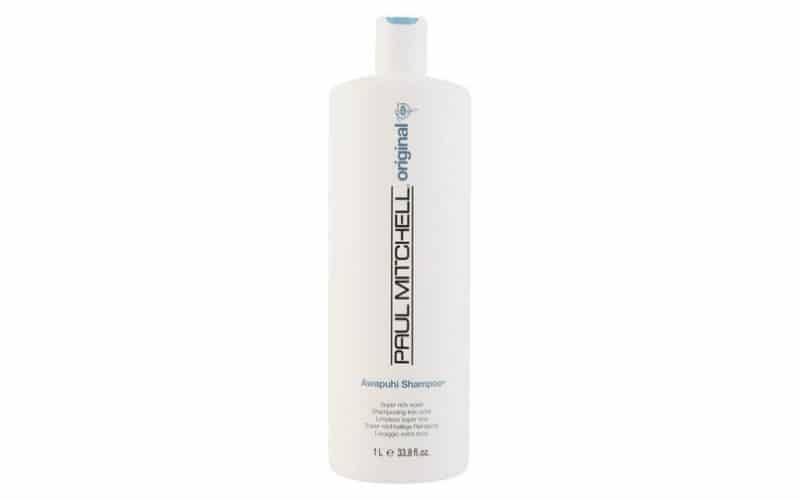 14. Kiehl's Smoothing Oil-Infused Shampoo
Sulfate-free, silicone-free, and paraben-free, this smoothing oil-infused shampoo by Kiehl's works magic on unruly, frizzy hair that needs a boost. Argan and Babassu Oil enrich and smooth the hair cuticle for a fuller head of hair. The woodsy scent is also a bonus, meaning this product will ensure your hair maintains not only an overall attention-grabbing look but also a great masculine smell.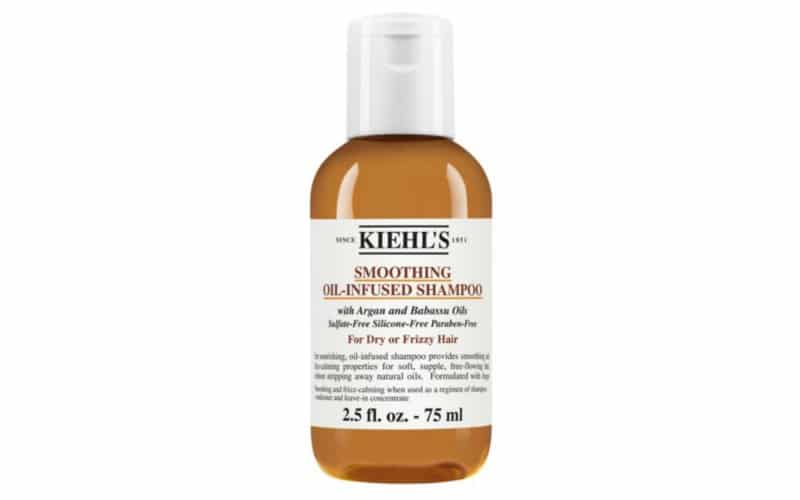 15. ProRituals Hair Wax
The ProRituals hair wax is not for the faint-hearted. If you're after a stronghold wax that still provides a natural look, then this product is for you. The thick formula will hold your mane in place all day long. Be sure to warm it up in your hands to make it more pliable before styling. It can also be a little tough to get off your hands, but it's worth it for the peace of mind of knowing that your hair will be locked in place all day long. It is great for thick, curly, or coarse hair, which may be otherwise hard to tame with waxes that are less strong.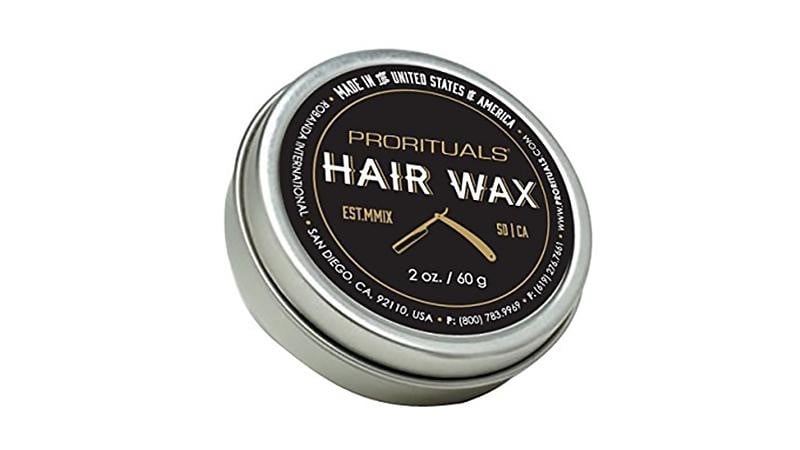 16. Fatboy Boss Dog Styling Cream
Styling cream is a great alternative for gents who want more natural-looking locks than wax can provide. Fatboy's Boss Dog Styling Cream is a lightweight barely-there formula. It has a strong enough hold to tame flyaways but won't leave your hair feeling packed with the product. Described as a hybrid styling gel/cream, the formula contains hydrating sunflower seeds and ingredients to shield your hair from harmful UV Rays. You can enhance your hairs natural flow, add some volume, tame that frizz, and protect your hair from the heat all with this versatile styling cream.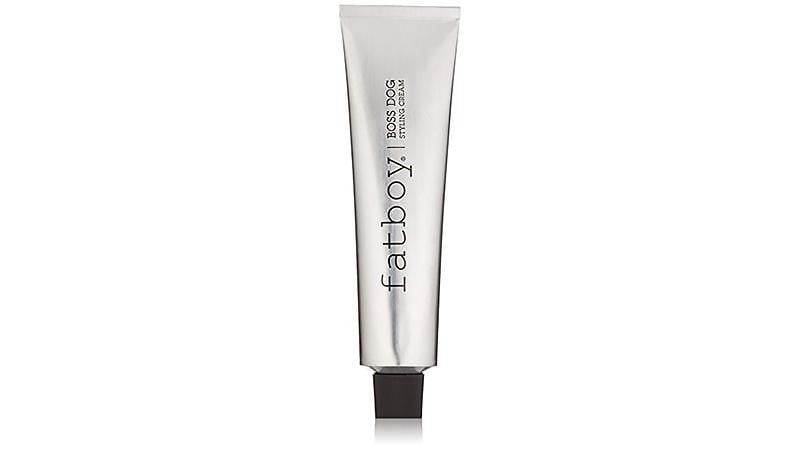 17. Kent Hand-Made Hair Rake Comb
Short, long, thin, thick, curly, or straight, a good comb is invaluable no matter your hair type. And the Kent Hand Made Hair Rake Comb is one you can't go past, especially for lads with curly locks. Combing out curls can be an absolute nightmare, but this comb will glide through even the most rigorous ringlets. It will not just detangle your mane with ease, leaving it smoother, less frizzy, and overall easier to style, but it will also exfoliate your scalp and help stimulate hair growth.


18. R+Co Motorcycle Flexible Gel
Offering the support and control of a gel with the flexibility and shine of wax, this versatile and dynamic product offers endless styling opportunities. You'd be forgiven for hearing hair gel and flashing back to bad high school stiff quiffs and mohawks. But this styling agent, like your own style, has come a long way since then. Expert hairdressers develop R+Co products from all over the world, so this product guarantees quality. It contains coconut oil to emphasize your hair's natural thickness, as well as sunflower seed extract to repair damage and protect your locks against free radicals. It also features an excellent styling conditioner to prevent thermal damage.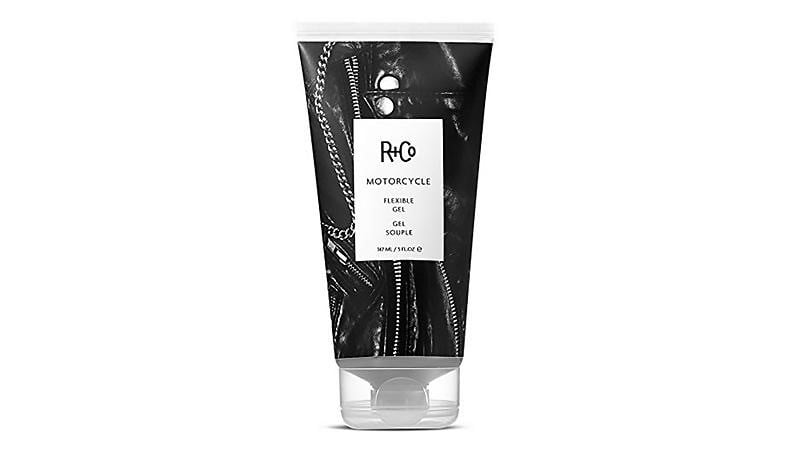 19. Aveda Mens Pure-Formance Grooming Clay
Aveda Men's Pure-Formance Grooming Clay is styling made simple. This product is perfect for the no-fuss bro who just wants a firm hold, textured and matte finish. If you want that just rolled-out-of-bed look, clay is definitely preferable to wax or gel as it offers a more texturized style. Formulated with kunzea, citrus, and certified organic essential oils of spearmint, vetiver, and lavender, Aveda's clay is perfect to add a bit of extra volume to thin hair too.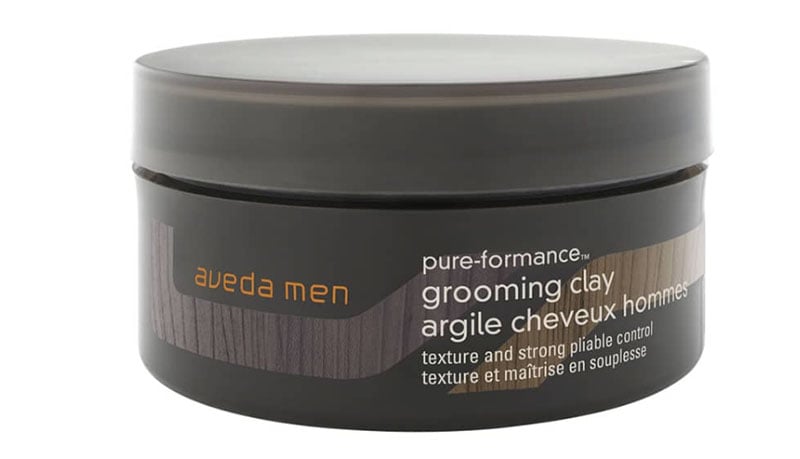 20. Wahl Elite Performance Hair Clippers
Wahl has cultivated a reputation for producing the best clippers on the market for Barbers and DIY'er's alike. They are made using the highest quality blades, which will trim your hair as close as possible without pulling or leaving any nicks. It also features the quietest motor on the market, so you can do an early morning trim without waking up the rest of the house. It is gentle enough to use on facial hair too, so you get more bang for your buck.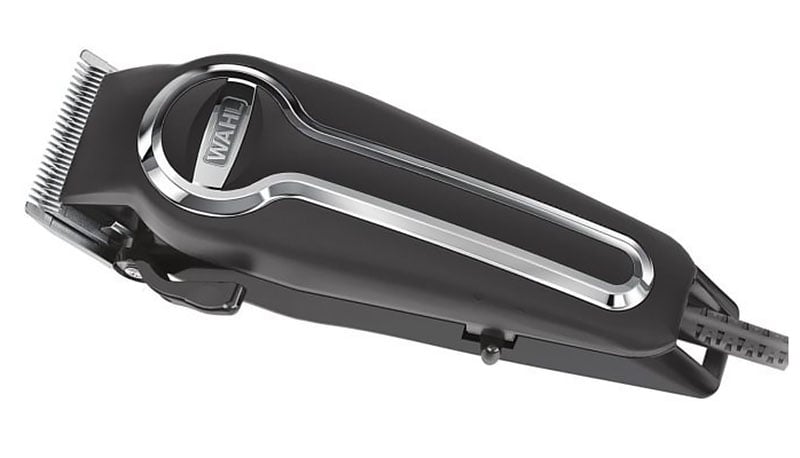 21. Imperial Barber Grade Products Fiber Pomade
Fiber isn't the most common of styling products, but for men with thick hair, it is undoubtedly one of the best. Unlike a lot of fiber products, Imperial Barbers Fiber Pomade is water-based. This means it will add texture to your mane while also keeping it flexible and soft in appearance. This product also will add a slight sheen to your hair, whereas other fiber products are entirely matte.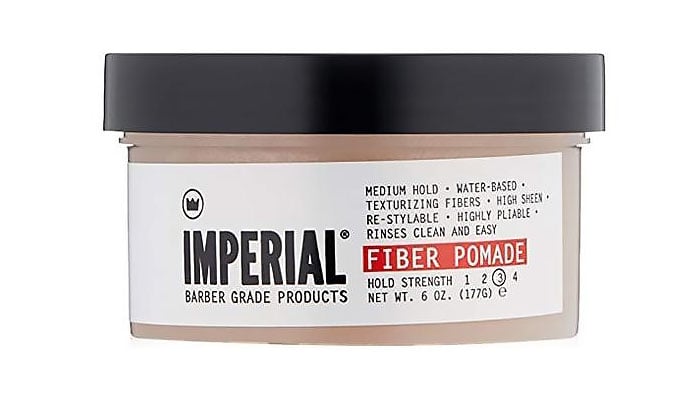 22. V76 by Vaughn Molding Paste
Unlike many styling pastes, V76 by Vaugh Molding Paste can be reworked into your hair anytime you feel like restyling, without unattractive product build-up. Your hair will stay sleek, light, and moveable all day. Despite its lightweight formula, it still offers a firm hold and will tame even the thickest hair with ease.

23. Schwarzkopf got2b Glued Blasting Freeze Spray
This super-strong hold hairspray will literally freeze your style in place until your next wash. So it's ideal for guys with thick or unruly hair, especially those of you who work in the corporate sector or even commuters who have to battle the elements.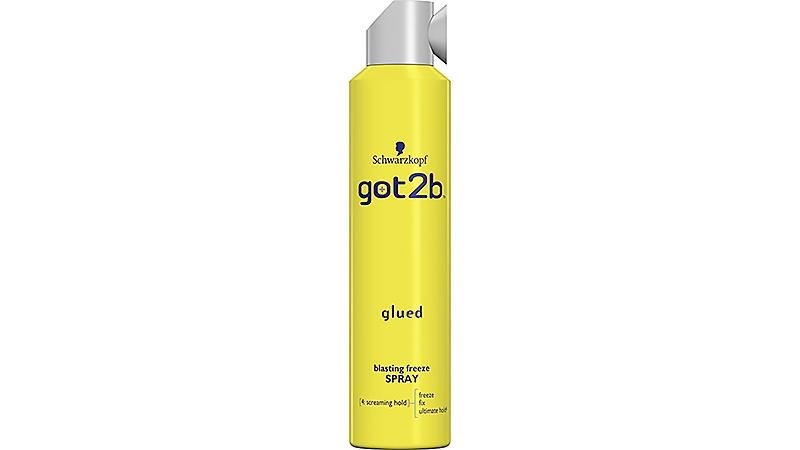 24. Babyliss Super Stubble Trimmer
To maintain your desired facial hair length, the Babyliss Super Stubble Trimmer is ideal for performance and durability. This electric trimmer has a memory feature that remembers the last setting you used, making it easier than ever to sustain your signature facial hair. The floating contouring head tracks the shape of your face, and the electrochemically sharpened blades are perfect for getting that precise, sleek finish. Apply the trimmer to clean and dry facial hair and experiment with different techniques and settings to find the best look for you.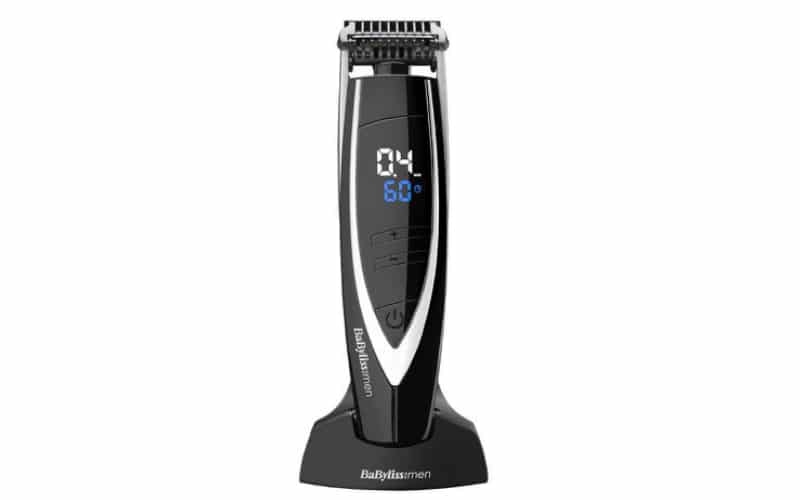 25. Sebastian Matte Putty
Though it is similar to paste, putty boasts a firmer hold but offers more workable softer styles. As far as great hair puttys go, you can't look past this powdery paste. Sebastian Matte Patty is soft and supple, allowing for flexible styling without compromising on hold. It is moisturizing and will leave your locks with just a little bit of shine in case all matte isn't for you.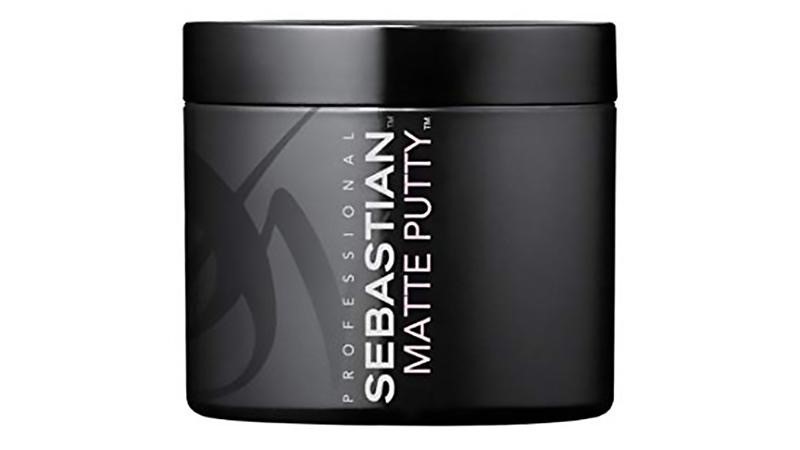 Hair Products for Men FAQs
What is the best men's hair product?
There are many excellent hair styling products on the market for men, from dryers and clippers to pomades and gels. Some of the best ones include Baxter of California Clay Hair Pomade, Outplay Texture Pomade, American Crew Pomade, Jack Black Hair Gel, Shu Uemura Art of Hair Master Wax, and the Wahl Elite Performance Hair Clippers.
What should men put in their hair?
The products you should use in your hair will depend on your cut, hair type, and the style you're going for. Pomades, waxes, and putties are excellent as they come in a range of types with different finishes, holds, and uses. Gel and hairspray can also work; however, they have a much stiffer hold and can be dehydrating with excessive use. Meanwhile, when it comes to shampoo and conditioner, look for sulfate-free options that have nourishing ingredients such as oils and plant extracts.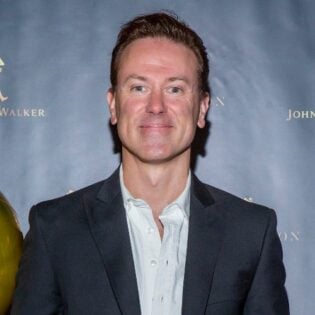 Roger Grinstead is a senior apparel designer for X2U with over 25 years of expertise in the fashion industry. He has expertise in menswear and womenswear trends and product development. When Roger is not designing the latest fashion garments, he enjoys writing about men's fashion, hairstyles, and grooming.
SUBSCRIBE TO OUR NEWSLETTER
Subscribe to our mailing list and get interesting stuff and updates to your email inbox.