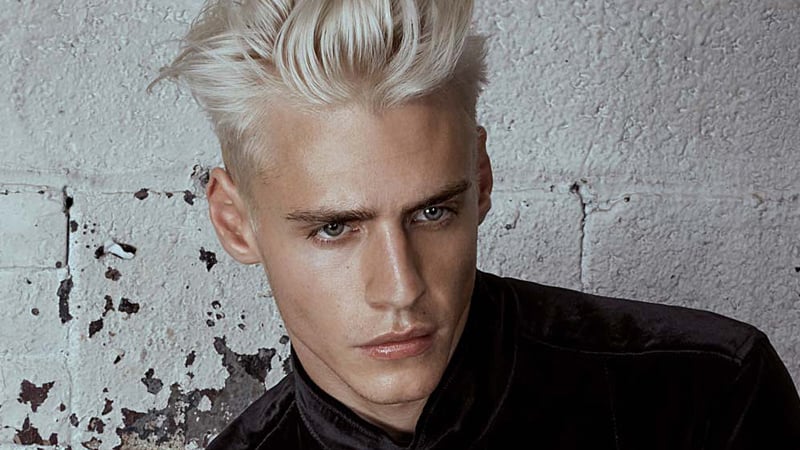 Ready to reinvent yourself? Look no further! Nothing makes a statement quite like going blond. It's one of the most dramatic changes you can make to your hair, particularly if you are naturally dark. A bleached look – whether all-over platinum white, a blond Afro, or highlights – instantly switches up your look and attracts attention.

1. Bleached Undercut
The undercut is one of the most popular haircuts for men – and it's no wonder. There are variations to suit every hair type and length, creating a wide range of different looks. For a bold, edgy finish, try a bleached disconnected undercut or Peaky Blinders-style undercut. If you're after a more subtle version, add an undercut to classic side-swept bleached hair.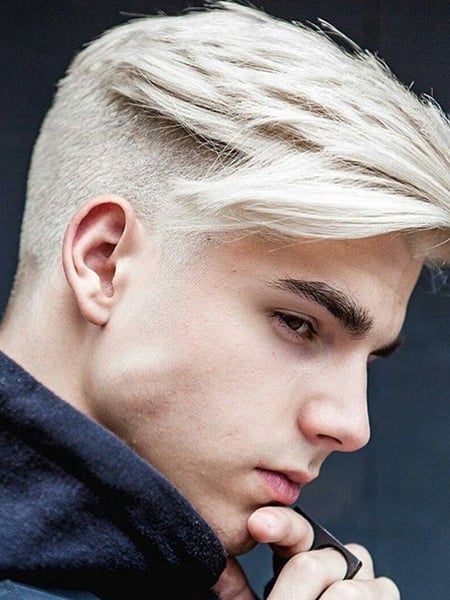 2. Bleached Quiff
Timelessly stylish, a quiff makes every man look good and is a great way to show off your bleached hair. However, it's important to bear in mind that a quiff will draw attention to your hairline – and, therefore, any dark re-growth. For that reason, you should wait until your hair is long enough to style into a quiff before you bleach it. That way, you'll avoid the 'tide line' look.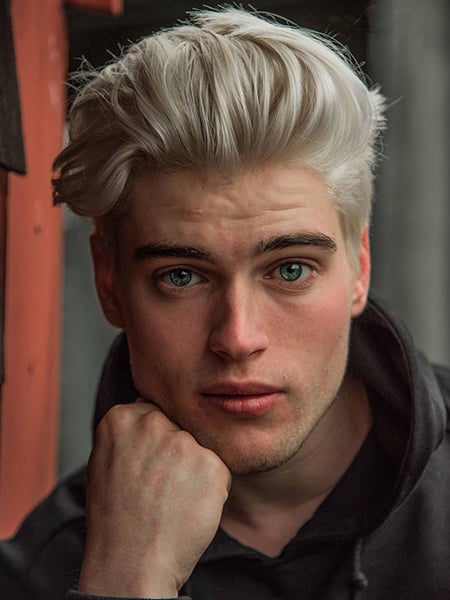 3. Bleached Comb Back
Like a slick back, a comb back has a slightly more natural finish with a less rigid look. Usually, a comb back will have slightly more volume than a slick back, without the 'wet' appearance. Cool and laidback, let perfectly put-together, the comb back looks best when paired with an undercut, taper, or fade to let the combed section look its best.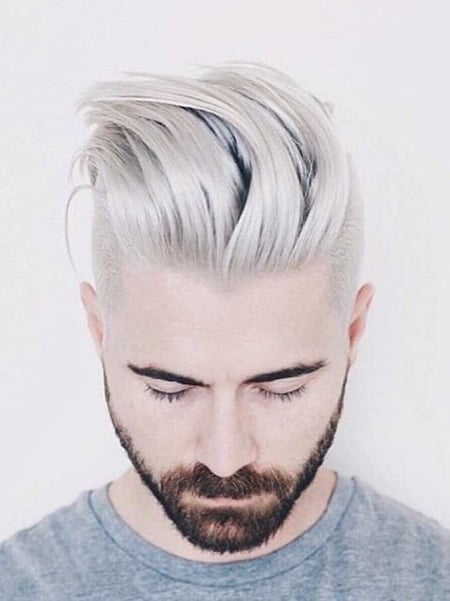 4. Bleached Buzz Cut
The bleached buzz cut is an iconic look for a reason. Worn by models and celebrities alike, it is especially striking if you have a deeper skin tone. Masculine and cool, the buzz cut is perfect if you want a low-maintenance, minimalist look that stands out and keeps the focus on your face. Ask your barber to subtly tailor the length of your buzz cut to your face shape and hair texture.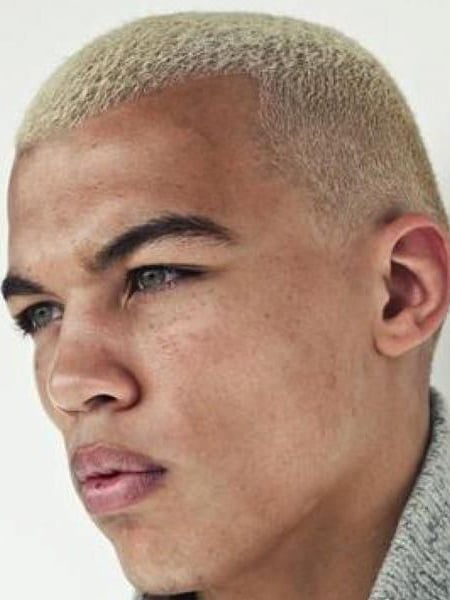 5. Bleached Afro
The Afro is a statement-making style that shows off your hair's natural curl at its best. Take it to the next level by bleaching your hair blond. Unusual and eye-catching, it's guaranteed to make you the center of attention. However, as bleaching can damage and dry out curly hair, make sure you take the bleaching process slowly and consult a professional colorist.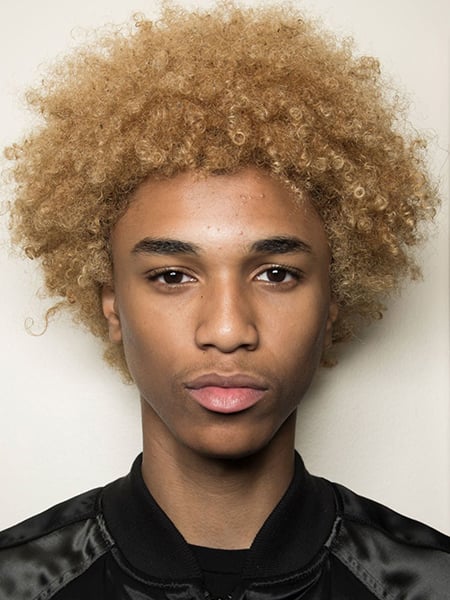 6. Bleached Pompadour
High and mighty, the pompadour is an ideal hairstyle for guys who love to make an impression on everyone they meet. Like the quiff, the raised front section makes this hairstyle flattering on almost every guy's face shape, so you really can't go wrong. The pompadour is a great way to show off freshly-bleached platinum hair in a bold way.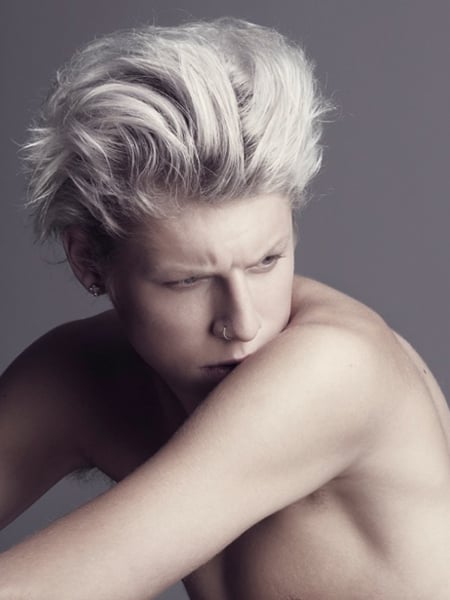 7. Bleached Long Hair
Associated with rock gods and surfers, women consider long hair one of the sexiest hairstyles for men – and bleached blond long hair is even more irresistible. At the same time, long hair is a versatile option. You can tie it back in a ponytail, man bun, half-up, half-down look, or braid it Viking style – the choice is yours. Post-bleach, you'll need to deep condition and trim your long hair regularly to take care of any damage and split ends.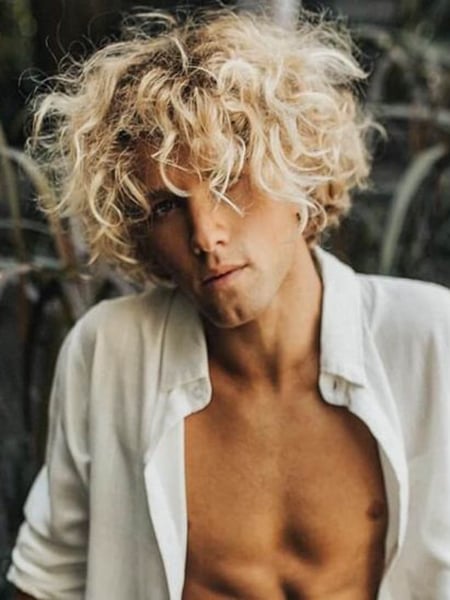 8. Bleached Curtains
The iconic '90s hairstyle, curtains, has been a big trend for a while now and shows no retreat signs in 2021. You can style the signature long fringe with a side or middle part, depending on your face shape. Get the full vintage Leo DiCaprio look by bleaching your hair and styling it with curtains. Alternatively, try an ultra-modern take on curtains with bleached and sharp, razored ends.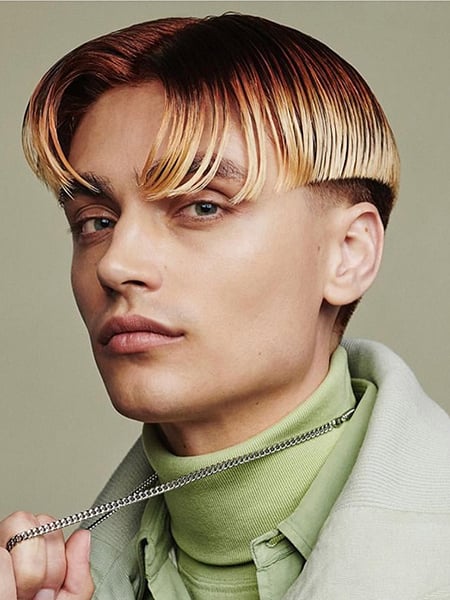 9. Bleached Taper Fade
Stylish and sophisticated, the taper fade is a classic men's cut that stands the test of time. It looks great on many different hair types, from straight to curly, and adds structure to a more edgy cut, like a fauxhawk, flat top, or swooping fringe. When it comes to bleached hair, a taper fade works well because it creates a gradient effect, bringing an extra dimension to the color.

10. Bleached Swooping Fringe
Take a fringe to the next level by going oversized. A swooping fringe – also known as a high-volume fringe – is a great way to put your newly-bleached hair front and center. This asymmetric style is also great for disguising a large forehead and offsetting angular features. Use texturizing products to shape the fringe and hairspray to hold it in place.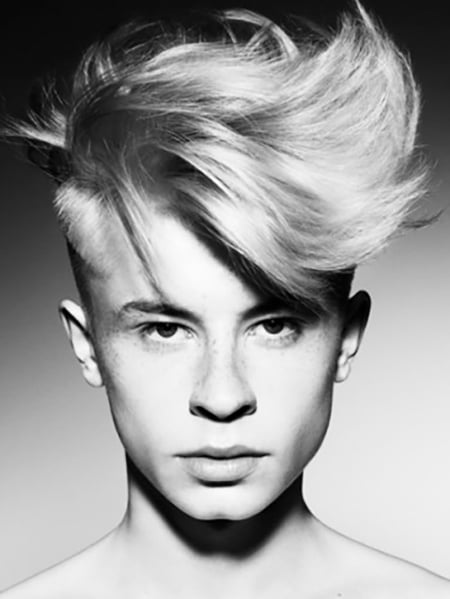 11. Bleached Slick Back
One of the best wet-look hairstyles, the slick back has an undeniable attitude and swagger. It offers a simple yet standout styling option if your hair is dead straight. While the classic slick back has a retro appeal, modern takes include the undercut slick back and slick back with fade. If you want to take your bleached hair to the next level in minutes, give the slick back a try.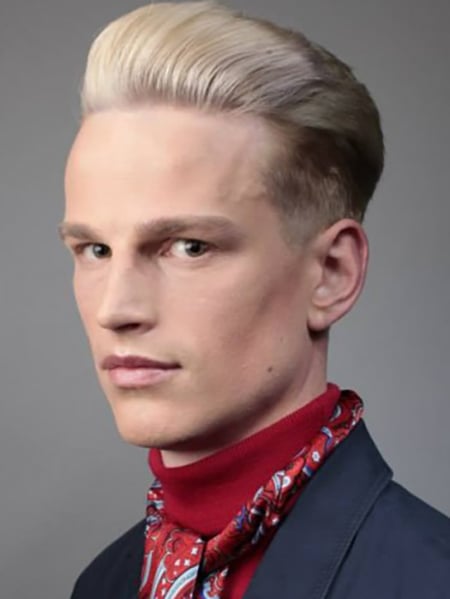 12. Bleached Messy Hair
Sexy and laidback, messy hair is the cool, casual look you've been waiting for. Intentionally disheveled and relaxed, messy hair nevertheless has some structure, so make sure you use a little texturizing spray or pomade to style it, rather than just rolling out of bed! The wild, untamed look of messy hair always attracts attention, making it the perfect pair for a new platinum-blond color.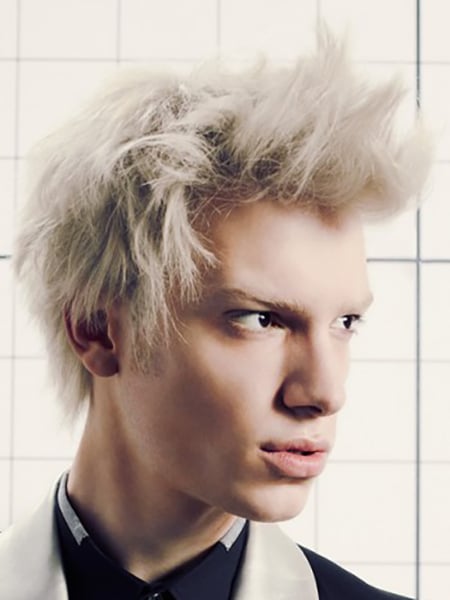 13. Bleached Caesar cut
The Caesar features short, blunt, front-swept bangs paired with an all-over short haircut. It is ideal for guys with an uneven or receding hairline and wavy or straight hair types. For a bolder look, pair the Caesar cut with bleached hair and an undercut. This creates an ultra-modern, fashion-forward style that's still very wearable and easy to style.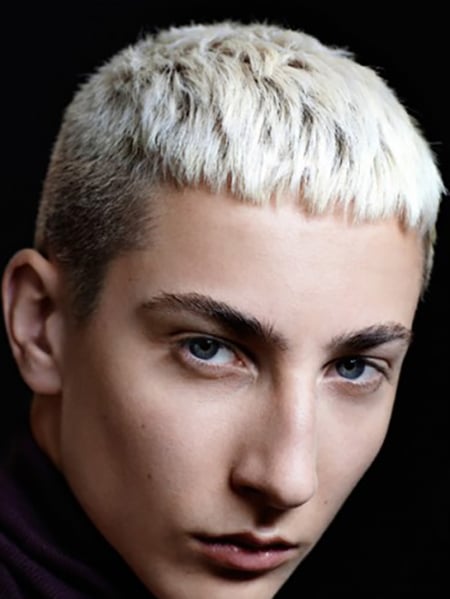 14. Bleached Fringe
It's time to embrace the fringe benefits. Not only can a fringe help balance your face's proportions, but it also upgrades a simple, standard haircut and takes it to the next level with more individual flair. A longer or more angular fringe is a great way to stand out from the crowd and show off a new hair color, such as platinum blond.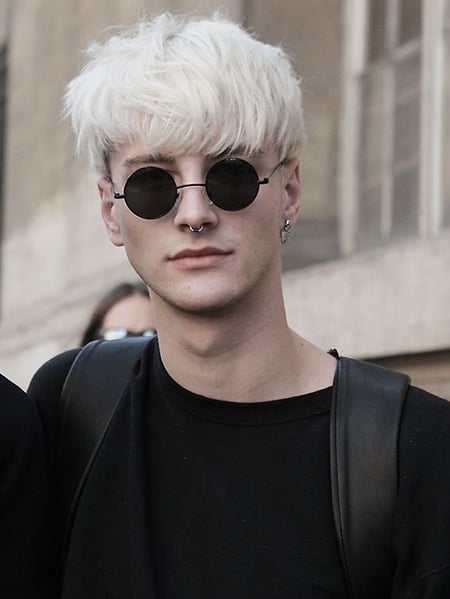 15. Bleached Short Back and Sides
A perennial favorite, the short-back-and-sides hairstyle a minimalist, masculine cut that can take you anywhere. With its origin in the military, this hairstyle works well on most hair types. It suits guys who want a no-nonsense cut that doesn't require too much styling. It's also a great option when bleaching your hair very blond, as you can cut away any damaged ends.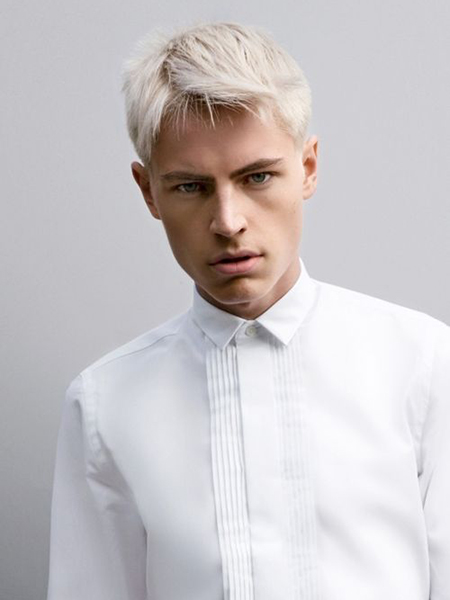 16. Bleached Messy Fringe
Messy, textured fringes are one of the biggest hair trends for men. They add a charming, 'undone' quality to your hair without making you look unkempt. They are also ideal for concealing a large forehead or receding hairline. Choose the angle and length of your messy fringe based on your face shape for the best results.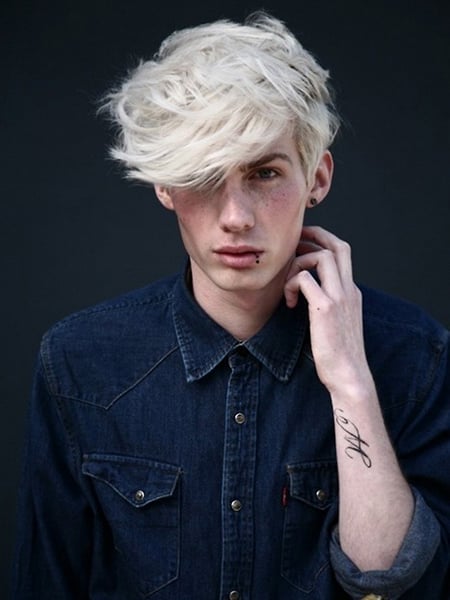 17. Bleached Shag
For that rock star vibe, you can't go past the shag haircut. Deliberately messy, wild, and untamed, it's a low-maintenance cut that has serious attitude and style. The shag is also versatile and can be tailored to various face shapes and hair types, from straight to curly.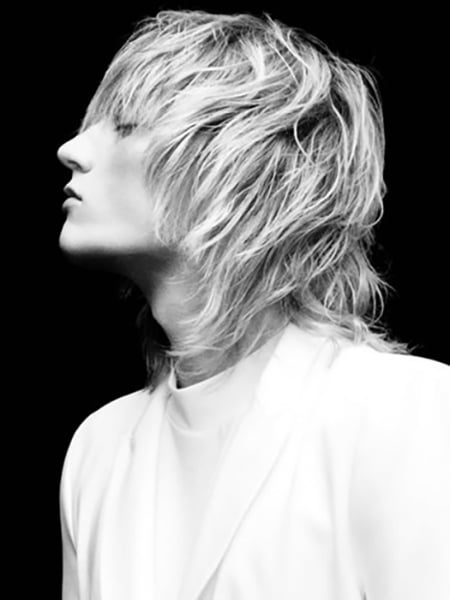 18. Bleached Short Fringe
Short fringe haircuts – such as the Caesar or French crop – are popular with men worldwide – and for a good reason. Low-maintenance yet eye-catching, they are a subtle way to balance your face's proportions and highlight an undercut or fade. Modern and cool, short fringes are stylish yet still masculine and easy to style.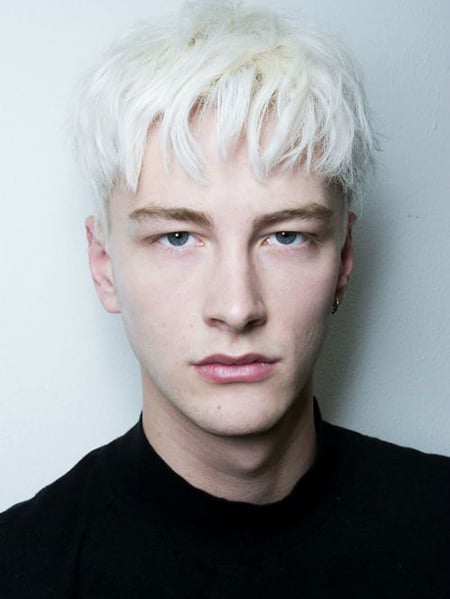 19. Bleached Flat Top
For those who aren't afraid to go bold, the flat top makes a true style statement. Characterized by short, straight sides and a longer top section shaved into a distinctive flat shape, this retro look is a classic for a reason and always stands out from the crowd. For guys looking to show off a bold new color like bleached blond, a flat top is an excellent choice as it is equally eye-catching.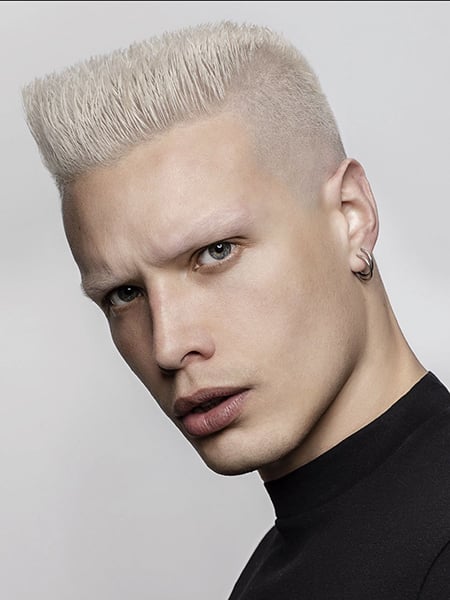 20. Bleached Man Braids
Colored braids – from red to blond – have been rising in popularity due to their unique, statement-making appeal. The contrast of bleached blond braids with darker skin tones is both stylish and commands attention. Plus, your stylist can use bleached braiding hair to preserve your natural hair's structure, resulting in less damage and potential hair loss.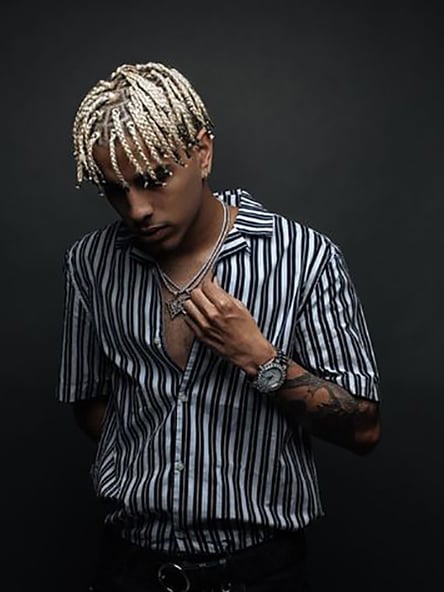 How to Go Platinum Blond at Home
While most experts recommend visiting a professional when dramatically changing your hair color, it is possible to bleach your hair at home without damaging it. So, if you can't make it to the barbershops or hair salons, follow this guide to going platinum blond in the comfort of your bathroom.
Step 1: Wear some old clothes, and put gloves on
Bleach permanently stains clothing, so don't risk damaging your latest outfit when you go blond. An old, long-sleeved sweater is a good choice because the material will be thick enough to protect your skin while the sleeves cover your arms and shoulders. Wearing gloves is important for the same reason – bleach is a strong chemical that can irritate or even burn your skin, so it's important to protect your fingers and palms.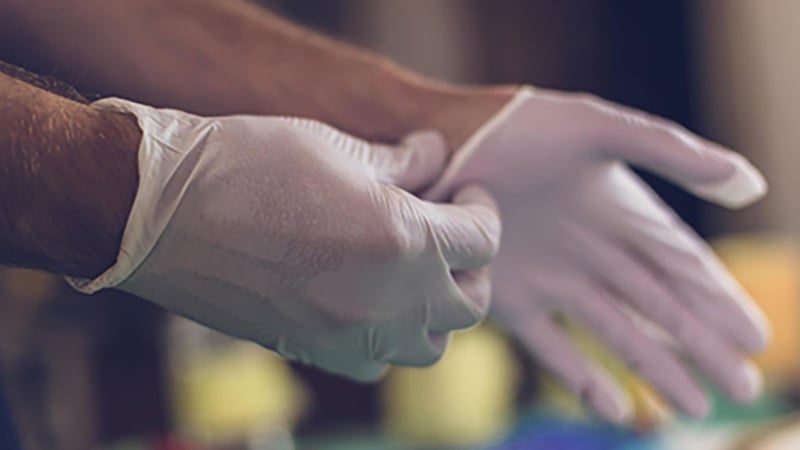 Step 2: Section Your Hair
Use a tail comb to divide your hair into at least three sections. This makes it easier to apply the bleach evenly and track your progress. If your hair is loose, you may apply bleach to the same area twice by mistake or miss some areas entirely because you can't see them clearly. This can lead to splotchy and uneven bleaching, which requires a professional's touch to fix.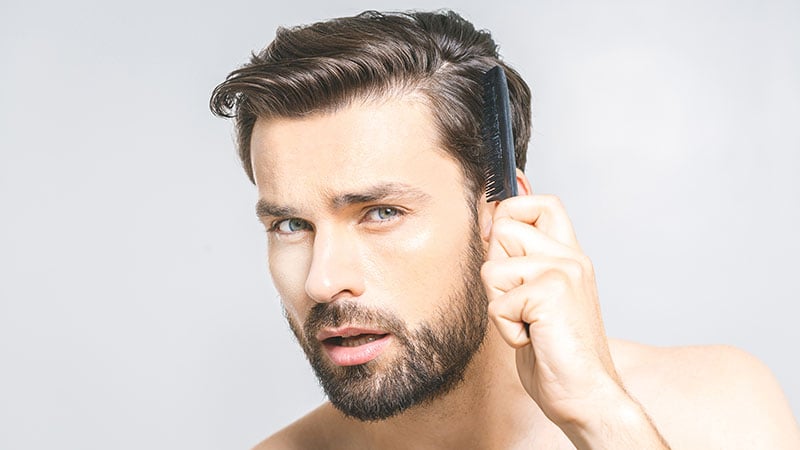 Step 3: Mix Bleach Powder and Developer
In a non-metallic mixing bowl, combine one part bleach powder with two parts developer until very smooth, with yogurt's texture. 'Developer' is another term for peroxide, which activates the bleach and allows it to penetrate the hair shaft. Developers range in strength from volume 10 to volume 40, with 40 being the strongest. The darker your hair, the stronger developer you will need.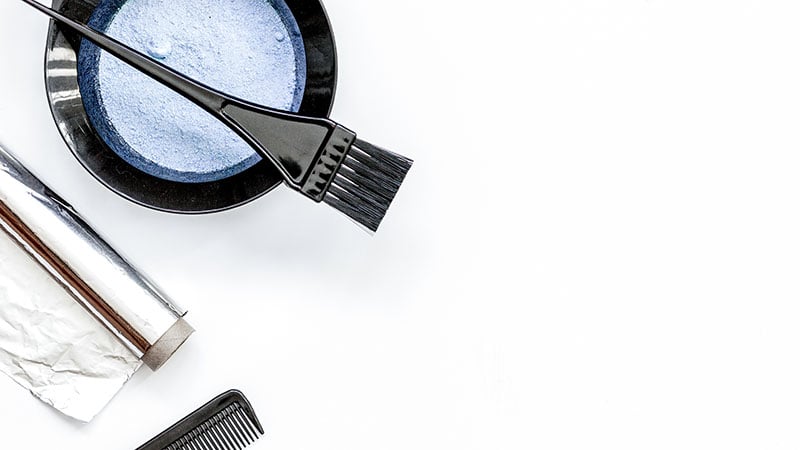 Step 4: Apply the Bleach
Use a disposable tinting brush to apply the bleach to your hair. The mixture could damage your regular brush, while a comb won't apply it quickly or evenly enough. Work from the back of your head to the front, leaving around half an inch free of bleach at the root. Once you've finished bleaching your whole head, go back and apply the mixture to your roots. This ensures an even result because your scalp's heat will make the bleach at your roots develop faster.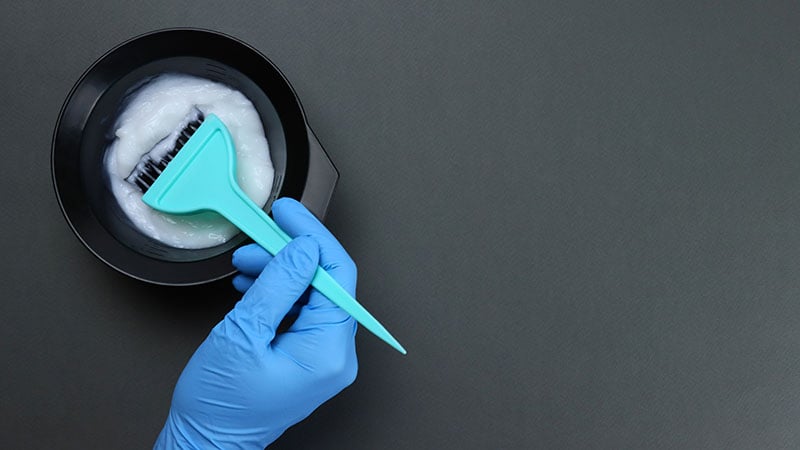 Step 4: Sit back and Wait
Once the bleaching process is complete, put a plastic shower cap over your hair and wait for the color to lift. The time it takes to develop depends on the length, density, and texture of your hair, as well as how dark it was at the start. However, the general rule is that it takes between 30 and 45 minutes for your hair color to lift to a light blond tone. To avoid over-bleaching your hair – which can lead to hair loss – check your color every 10 minutes.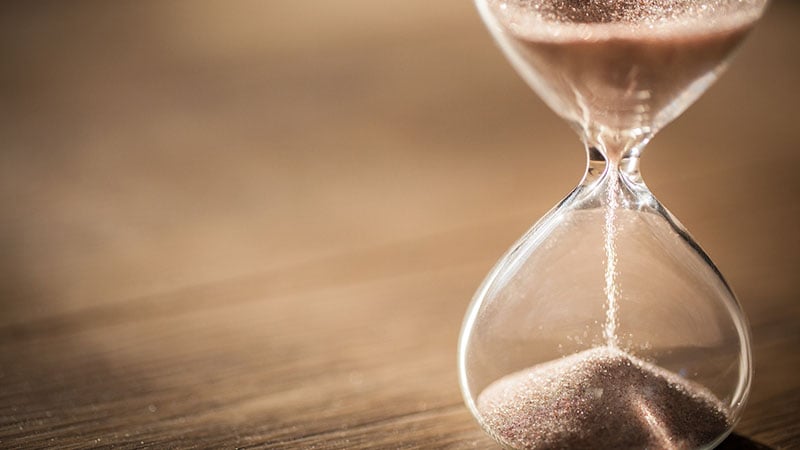 Step 5: Wash your hair and dry it
Once the bleaching process is complete, thoroughly rinse the bleach out of your hair completely in the shower. Next, wash your hair with a balancing or restorative shampoo and a protein conditioner to neutralize any damage. Let your hair air-dry naturally.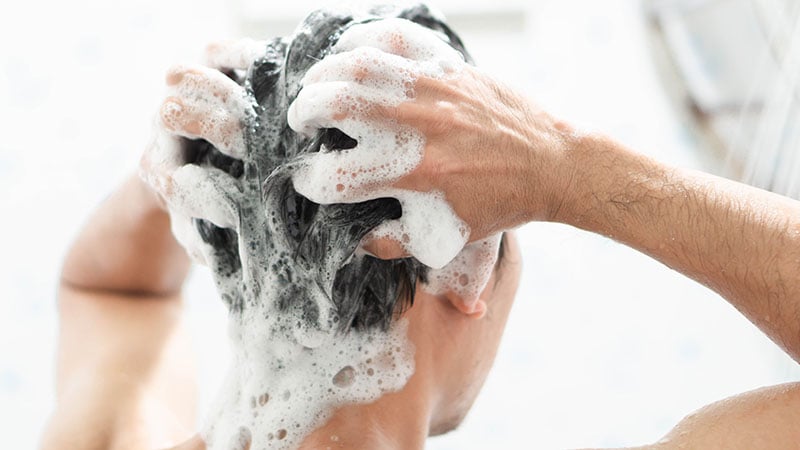 Step 7: Apply toner (optional)
If your hair is very dark or has a reddish undertone, the bleaching process may leave it looking yellow, orange, or copper instead of blond. To fix this problem and get the color you want, you will need to counteract these warmer shades with a toner. Bear in mind that a toner won't make your hair any lighter as it contains pigment, not bleach. Toner can also damage your hair, so experts recommend waiting around three days after bleaching before applying it. Mix one part of the toner with two parts of a volume 20 developer – following the pack instructions – and apply to damp hair, leaving for about 20 minutes before rinsing it off under cool water.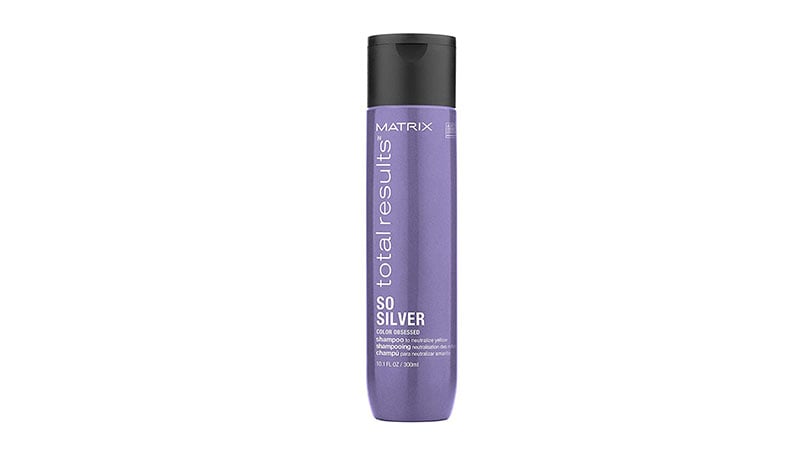 Bleached Hairstyles for Men FAQs
Is bleached hair still in style?
Bleached hair is still very much in style and has been gaining popularity in recent years due to celebrities like Zac Efron, Jonah Hill, Zayn, Riz Ahmed, Pete Davidson, and Odell Beckham Jr. 
Will bleaching damage my hair?
Bleaching does damage your hair, particularly if it's naturally dry or porous. However, you can limit the damage by avoiding over-processing, using the correct type of bleach and developer for your hair, and using hydrating products like repairing hair masques and conditioners.
What does bleach do?
When combined with a developer, bleach penetrates the shafts of your hair and oxidizes the melanin pigment inside them. This chemical reaction gives your hair a lighter appearance and can't be reversed.
Will hair fall out after bleaching?
Your hair should not fall out after you bleach it unless you have a bad allergic reaction to the product. However, if you leave the bleach on for too long or use a developer that is too strong, your hair can become so dry and fragile that it breaks off. This is commonly called a 'chemical cut.' 
What do you need to bleach your hair?
To go blond at home, you need gloves, bleach, a developer, a non-metal mixing bowl, a tinting brush, a non-metal sectioning comb and clips, and a plastic shower cap. 
Is it safe to bleach your hair at home?
It is completely safe to bleach your hair at home if you take the necessary safety precautions, such as avoiding getting the bleach or developer near your eyes or on your skin. It is normal to feel some tingling or itching on your scalp when bleaching your hair at home, but it should not be painful.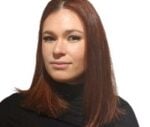 Arabella Roden is a skilled writer and sub-editor with over ten years of experience across print, digital, and B2B. She holds a Bachelor's Degree in Journalism and specializes in beauty, hairstyles, fashion, tattoos, and lifestyle topics. Arabella is currently the Chief Sub Editor at Mecca Brands and has been writing for The Trend Spotter since 2019.
SUBSCRIBE TO OUR NEWSLETTER
Subscribe to our mailing list and get interesting stuff and updates to your email inbox.