1. Classic Monochromes Trend
One of the most popular colour trends this season is the classic monochromes. There are few combinations as stylish and simple as the striking black and white combo.
The reason monochrome looks have been embraced by women all over the streets is because it is flattering, timeless and versatile.
There are plenty of ways to wear the monochrome look, and you will probably already have at least one or two items in your wardrobe that fit this trend such as a pleated black skirt or a white silk blouse. You can keep your look tone on tone, or embrace everything from polka dots, checks and stripes.
We can draw inspiration from our favourite runway looks including Marc by Marc Jacobs and Louis Vuitton that have inspired women to adopt the trans-seasonal trend.
The sophistication of these combined hues makes you look great for work with high-waisted skirts, and wide leg trousers, paired with neoprene tops, as well as pretty collared and button-down blouses.
Lastly, the monochrome look also works well when you add a splash of colour with accessories. Simple, Stylish yet Sophisticated.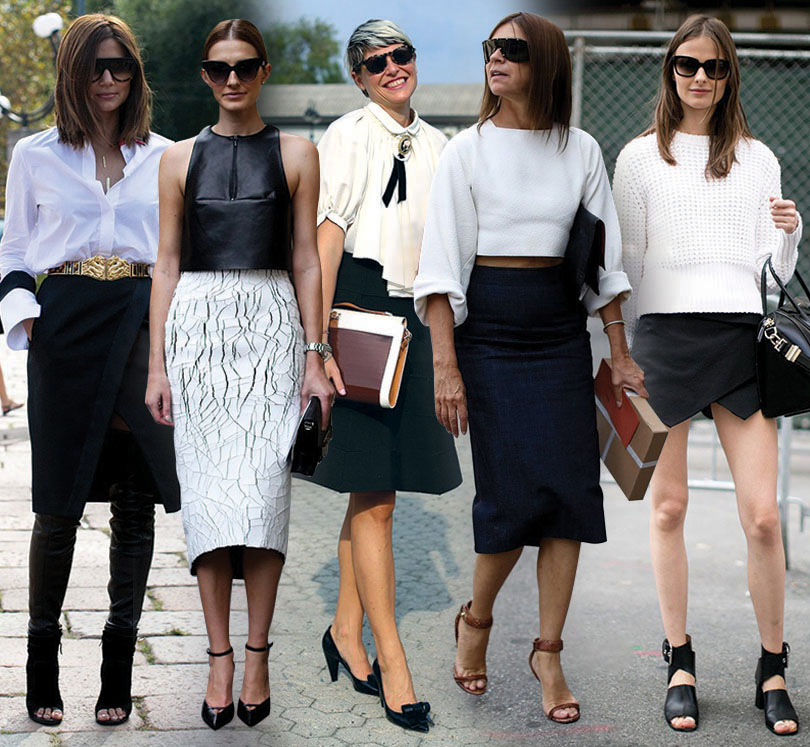 2. Statement Red Dress Trend
There are countless songs about ladies in red dresses and that is because red dresses are truly a statement piece drawing attention with their vibrancy. Nothing is quite as feminine and eye-catching as a beautiful gown in a warm and rich hue of red that suits all skin tones.
These dresses are timeless and don't have to be limited to attending red carpet events. In fact they can be worn during the day in the form of a casual mini dress with capped sleeves, midi length dresses for a modern look and skater styled dresses that are great for fit and flare.
You can tone down your red dress with strappy sandals and booties. However, that doesn't mean you can't wear maxi dresses or a beautiful red gown, there are plenty of different styles and hues to choose from for a ladylike and show-stopping look.
Draw inspiration from Valentino who coined the red dress and ensured that it became a must-have in the every woman's closet.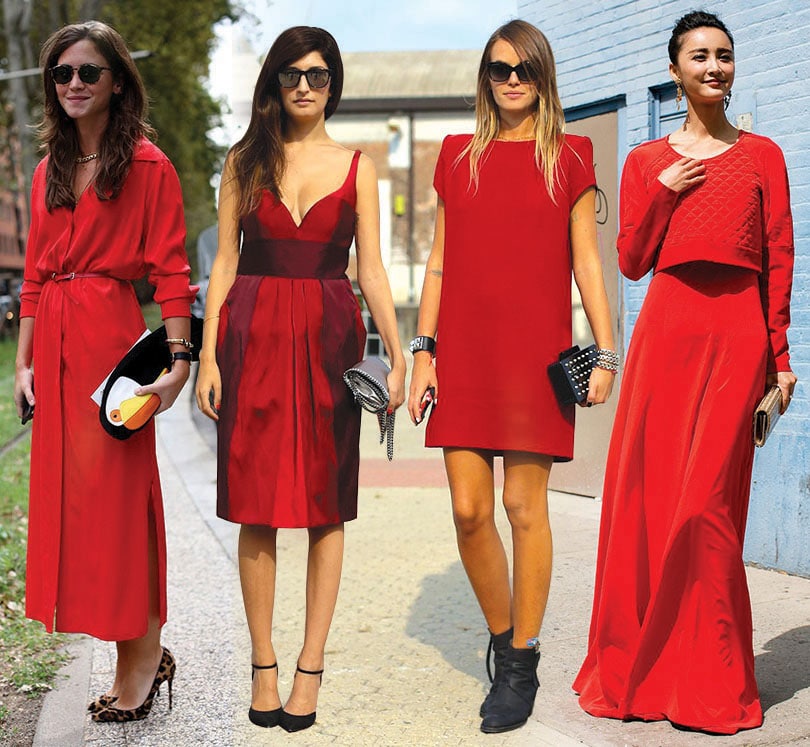 3. Pleated Skirt Trend
The pleated skirt is one of the most flattering and girlie styles around and has been making a massive comeback this season.
Pleated skirts are versatile and there are a number of different lengths to choose from, long or short, whatever style suits you the best.
The favourite on the streets seems to be the knee-length and long pleated skirt and this is such a chic choice because the style is ladylike, sophisticated and calf-slimming as it falls just above the knee, or just above the ankle.
This season proves that revealing just a little skin is just as alluring as revealing a lot. Opt for pleated skirts in leather for a modern take on the trend. Or embrace the highland inspiration of plaids and tartans, combining two trends in one for this season.
Pleats can be dressed up or down and easily transitioned from day-time looks to night with flats during the day and kitten heels for a more petite frame and higher heels to elongate a curvier figure.
Yet the greatest things about pleated skirts are that they are sophisticated and age appropriate for women both young and older.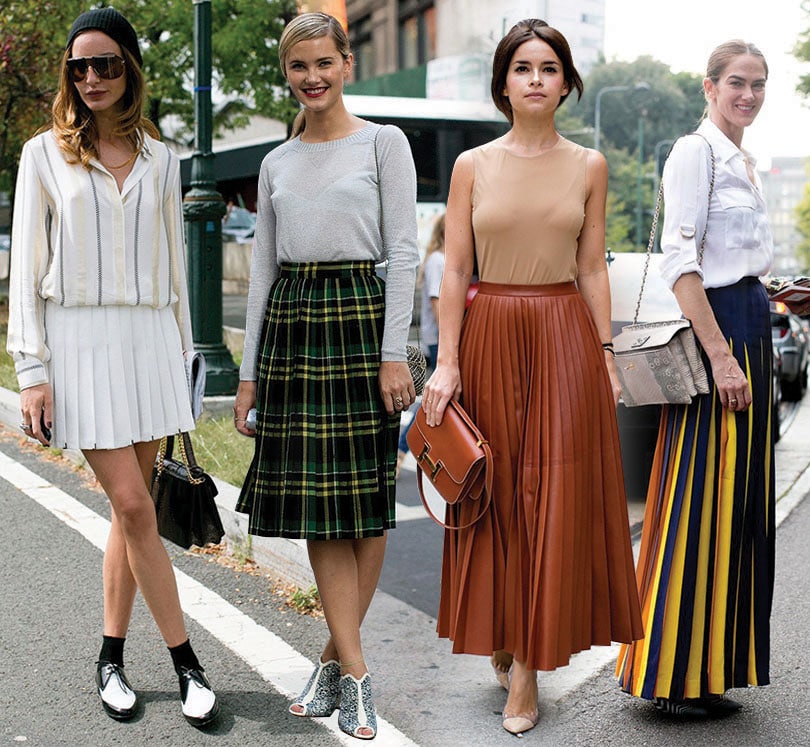 SUBSCRIBE TO OUR NEWSLETTER
Subscribe to our mailing list and get interesting stuff and updates to your email inbox.