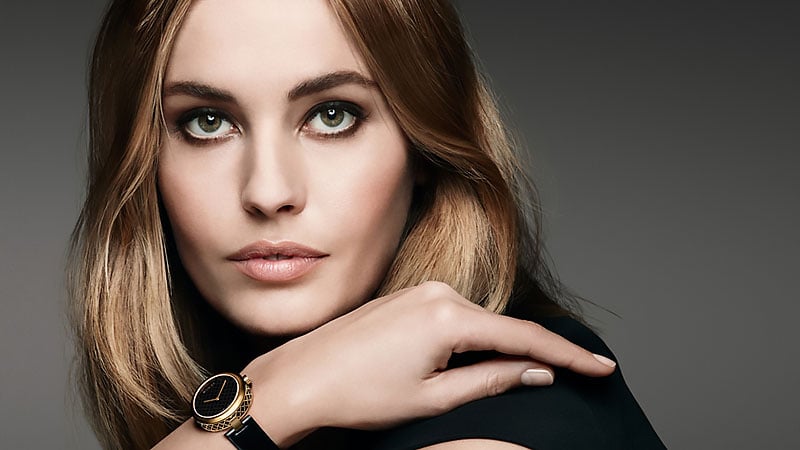 A timepiece is an essential accessory for every woman. They are sophisticated and classic and show off your personality. With so many watch brands to choose from, it can be challenging to get a handle on who offers what. Keep reading to discover the most popular watch brands for women and how to find the ideal timepiece that will suit your budget.
Designer Watches for Women
Solios
If you are looking to update your watch collection, an excellent addition would be a Solios timepiece. These watches use cutting-edge technology but they are also sustainable. The Solios story started with a friendship in 2014 and has evolved into a brand you can be proud of owning, with their dedication to empowering those who "care about tomorrow's world." These elegant and timeless designs could change the world for the better, this includes potentially saving 300 million batteries a year and an acre of rainforest for every watch sold.
Nixon
Nixon has become the ultimate accessory for those living life to its fullest. Co-founders Chad DiNenna and Andy Laats established a boutique watch brand in Encinitas California that is now sold worldwide, with an expansive range of products, including watches, bags, leather goods, and accessories so everyone can accessorize their own unique style. By partnering up with incredible athletes such as John John Florence Leila Hurst Zion Wright – Nixon demonstrates how important it is to live unbound by conventional standards while still looking good!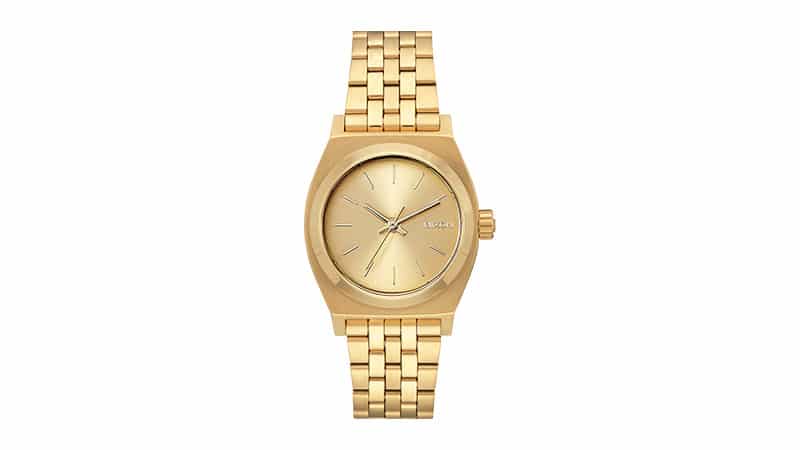 Gucci
Gucci is known for its iconic accessories, and the brand's watches show off its most famous designs. The bee mascot, green and red stripes, and double G logo can be found on these timepieces. Unusual chunky frames and gem-studded bands elevate them to bold fashion accessories rather than a simple timepiece. If you're a fan of the maximalist aesthetic of this Italian fashion house, you can't go past one of their eye-catching watches to match the rest of your wardrobe.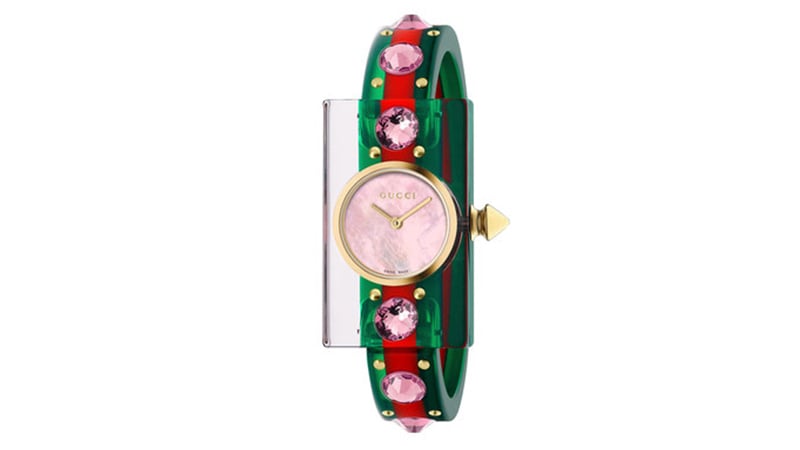 Movado
Minimalists will love Movado. This American watch brand is famous for its ultra-sleek, stripped-back designs, and round faces. The all-black versions of its most popular models have an undeniably fresh look. Combined with an equally dark strap, these watches are made to stand out powerfully. Its women's range is a little slimmer and smaller than the men's line but shares the same chic vibe.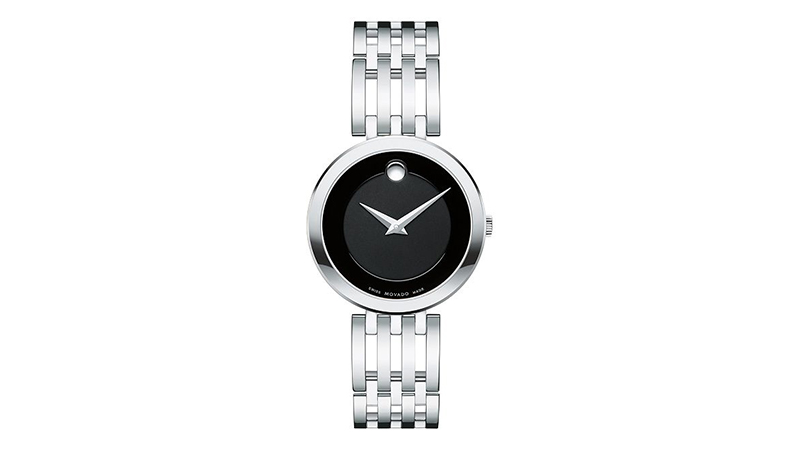 Tissot
Tissot was established back in 1853. As a result, they have more than 150 years of experience creating high-quality timepieces. These are functional, reliable, and technologically advanced watches that you can wear every day. If you're looking for a business watch and have an understated but classic style, this is a great choice.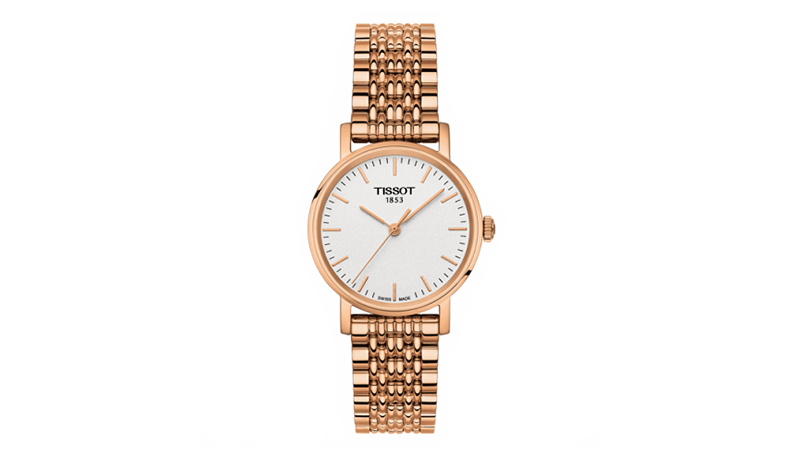 Raymond Weil
This independent watch company is still family-owned and, as a result, stays true to the ethos of its founder. Inspired by music, these timepieces have a lyrical feel to the design with many striking details. One of its most popular women's watches is the Freelancer Ladies. Its stainless steel case and bracelet make it perfect for those who lead an active and dynamic life. It also comes in three sizes so that it will fit any wrist size. For special occasions, opt for the diamond detail version.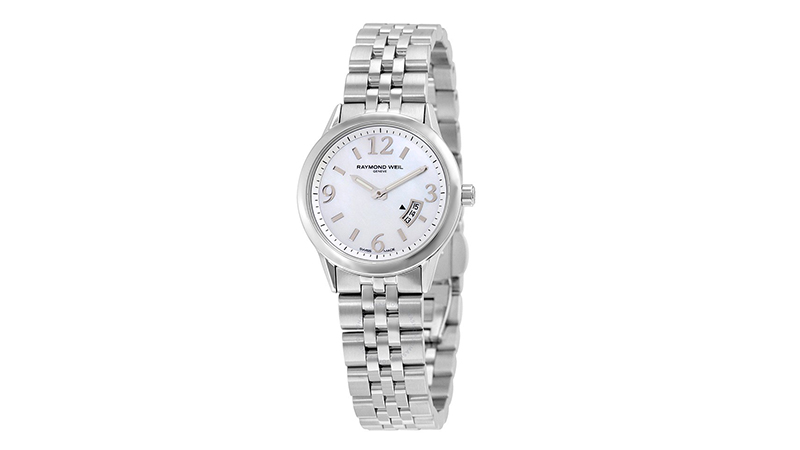 Hamilton
Hamilton's motto is 'American spirit, Swiss precision' and that carries through to their watch designs. A Hamilton timepiece is high quality and functional but isn't afraid to stand out. There's something for everyone in the Hamilton range, from the simplicity and '60s feel of the Intra Matic range to the intricate and ultra-feminine Lady Hamilton Vintage. Whether you want a watch that looks more like a bracelet or an understated piece to elevate your officewear, Hamilton is the brand for you.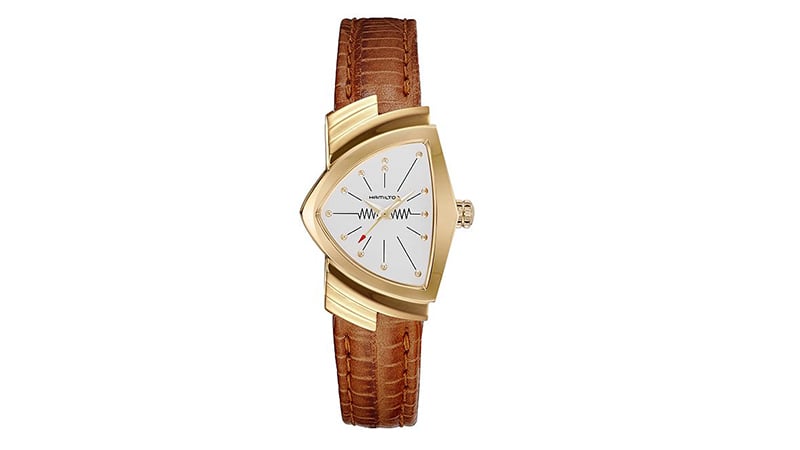 Fendi
Italian fashion house Fendi is all about attitude, and its watches are no exception. The bold and iconic 'F' logo features prominently on the face of many of these timepieces, and some can even be customized with a fluffy fur collar! For a more luxe touch, the Ishine collection comes with gemstone hour markers. There are also a wide variety of straps to go with these bold accessories. Fendi watches feature a small, round face, so they work well for women with smaller wrists.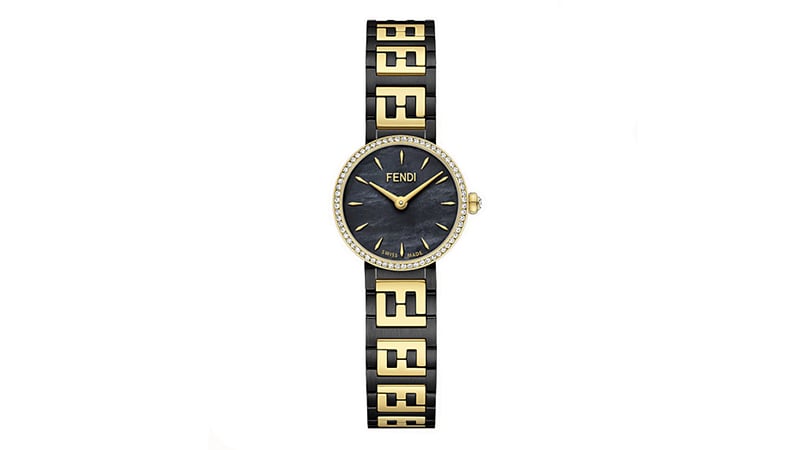 Versace
Quality Italian design mixed with a sexy attitude – that's the Versace look. Unashamedly bold, these timepieces feature classic Versace motifs like the Medusa logo, gold leaves and vines, and animal prints. If you love the Versace style, you'll love these watches. The perfect companion to both streetwear and a night-out look, this is the type of watch that wants to be the center of attention.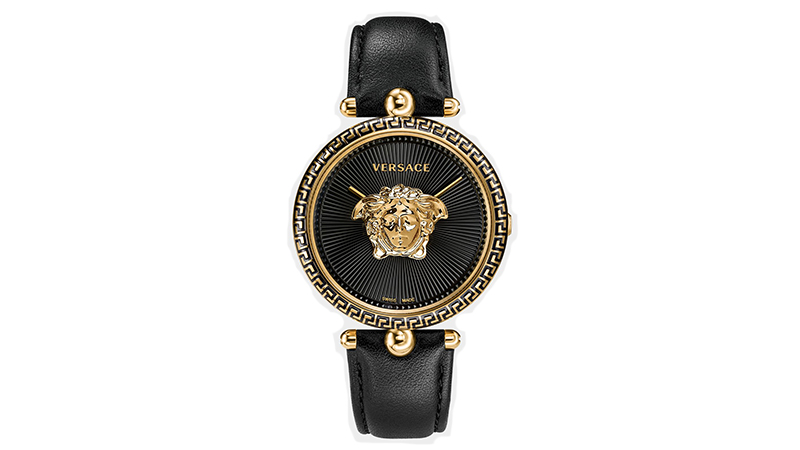 Vivienne Westwood
British designer Vivienne Westwood is known for her eccentric style, luxury fabrics, and bold patterns. Those features carry through to watches from her brand. You can expect to see patterned ad textured faces, charms, gold plating, and royal symbols on these timepieces. They also have a cool British feel too them.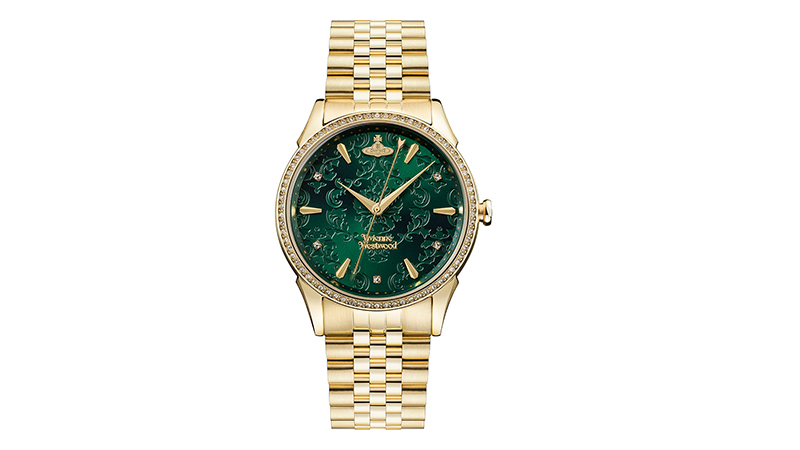 Emporio Armani
Emporio is the modern, trend-focused branch of the Armani family. It still carries the signature designs of Giorgio Armani himself, but with a more affordable price-point. Emporio Armani watches combine Italian elegance and the fashion house's well-known minimalism. You will love their simplicity and refinement. Understated and chic, the watches work well with any fashion style and for any age too. The rose gold models are a favorite with women all over the world.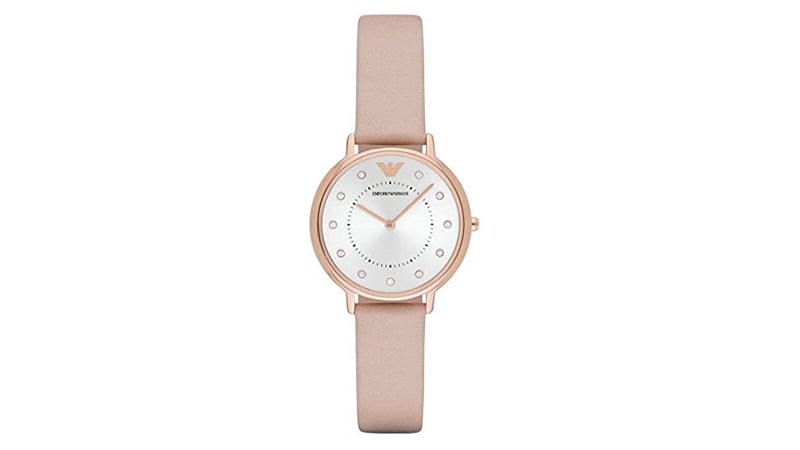 Michael Kors
Some of us may remember our first designer watch from the mid-2000s; the chunky gold Michael Kors timepiece had effortless cool. Today, the brand is as on-trend as it was then. The signature circular face, thicker chain bracelet, and metal finish are still there, but the modern designs are sleeker, smoother, and with a more delicate feel.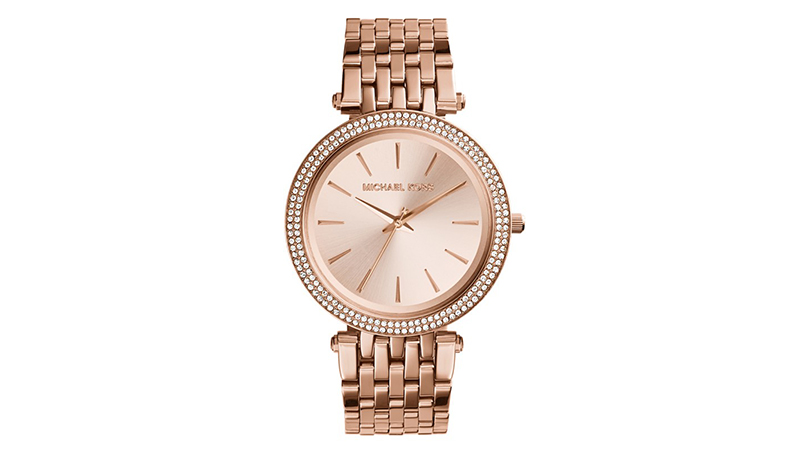 Armani Exchange
Established in New York City back in 1991, Armani Exchange is the stylish, more accessible Armani street brand. It combines designer Giorgio Armani's signature Italian chic with a youthful, fresh feel. Armani Exchange watches come in both traditional, smartwatch, and hybrid forms so that you can get the best of both worlds. The range also incorporates a wide variety of styles, so if you prefer an elegant, minimal, or more bold and graphic look, there's a beautiful watch for you.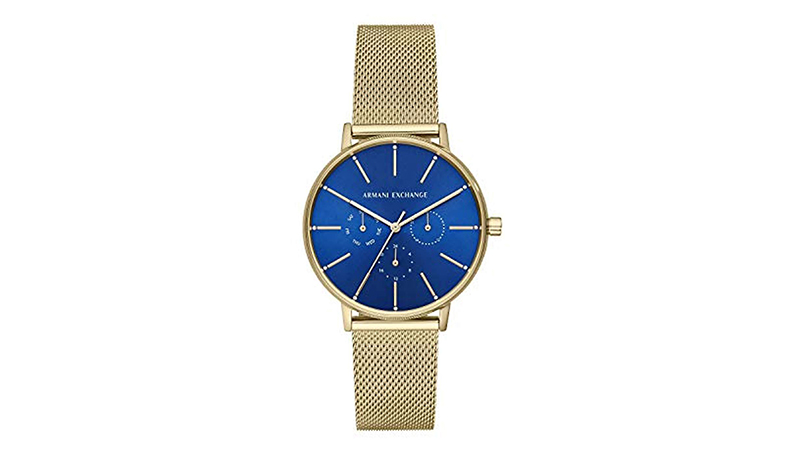 Coach
Looking for an on-trend watch to adorn your wrist? Iconic American fashion label, Coach may have what you need. The brand has reinvented itself of late and now boasts a modern and youthful aesthetic while maintaining its traditional roots.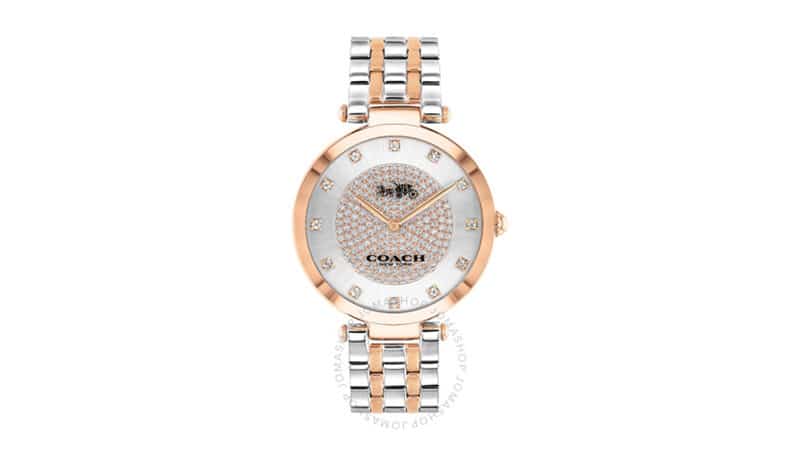 Burberry
Although there are many designer watches on the market, Burberry's are some of the best. The British label's timepieces are as fashionable and chic as its clothes and made to the same incredible quality.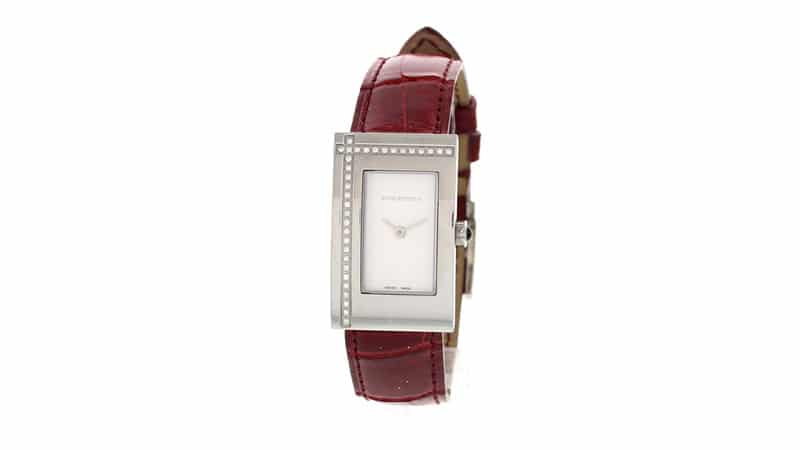 Christian Dior
If you're the type of lady who likes a little bit of luxury on her arm, you can't go past a Dior timepiece. As glamorous as they are luxurious, the label's selection of watches for women is filled with impeccable and unforgettable designs.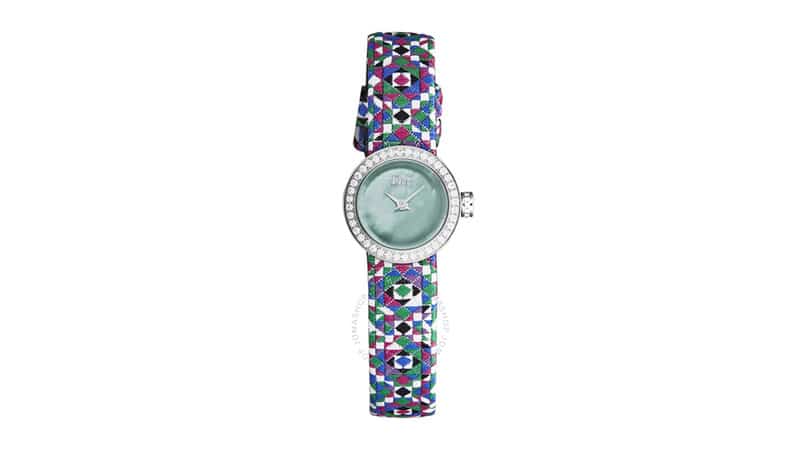 Just Cavalli
Italian glamour isn't only for clothes. Just Cavalli proves that the country's signature bold and sexy aesthetic can also work for watches.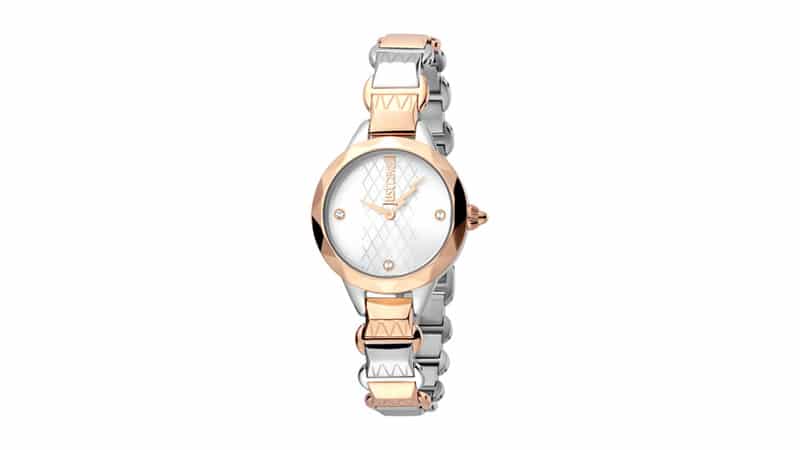 Karl Lagerfeld
Master of fashion design, Karl Lagerfeld offers a range of chic and unique watches for women. From the sleek and simple to the quirky and cool, the brand's collection contains a style for every lady.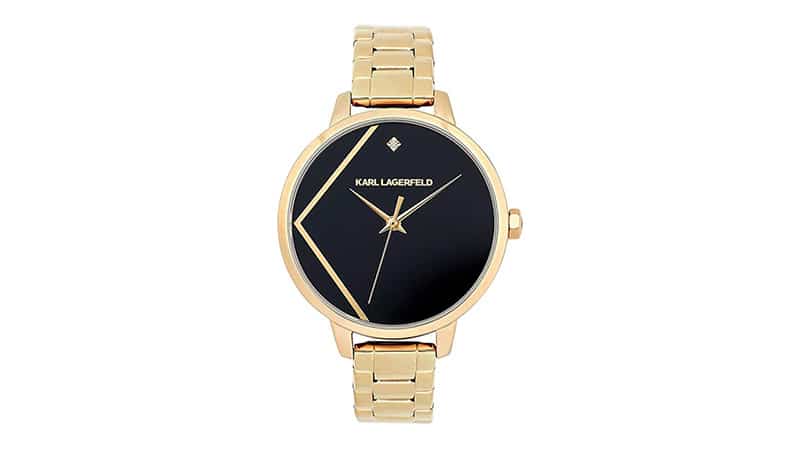 DKNY
Filled with New York attitude, DKNY's timepieces mix classic elegance with modern minimalism. As such, the label's watches are standout pieces that you can easily match with any outfit.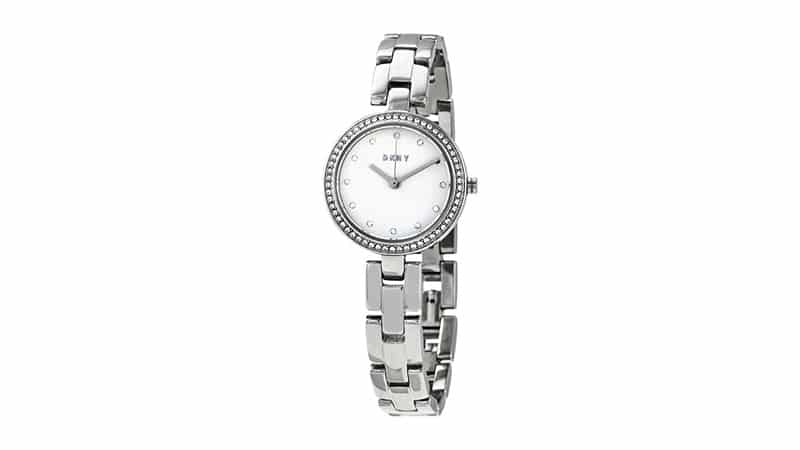 Guess
It may not be easy to make a watch look sexy, but Guess has nailed the concept. The bold fashion brand offers trendy timepieces with divine and decadent designs. Be sure to shop the label if you're looking for a style with a bit of bling.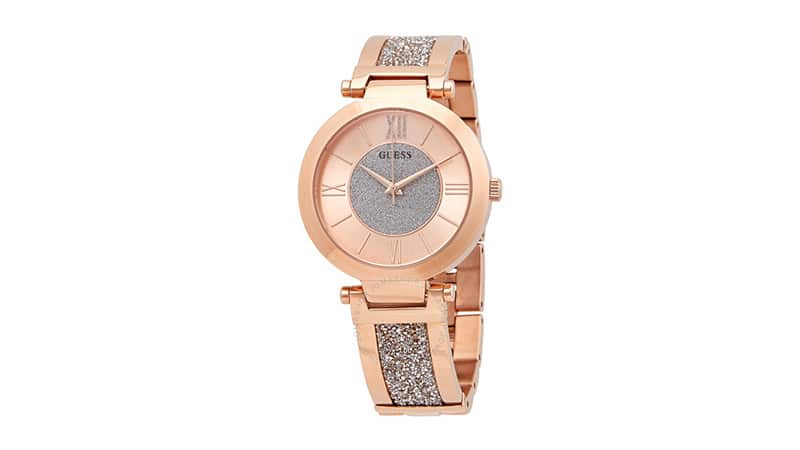 Calvin Klein
When it comes to its range of sleek and stylish watches, Calvin Klein isn't afraid to mix things up. The label is the perfect example of a fashion-forward design mixed with timeless appeal.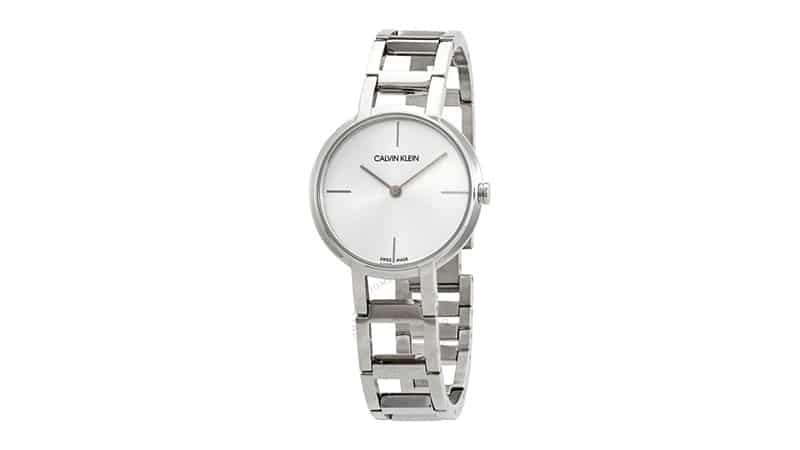 Anne Klein
Anne Klein began her eponymous and innovative fashion label in 1968. Today, the brand is helmed by Sharon Lombardo but continues to create beautiful women's products, including a seriously sophisticated range of watches.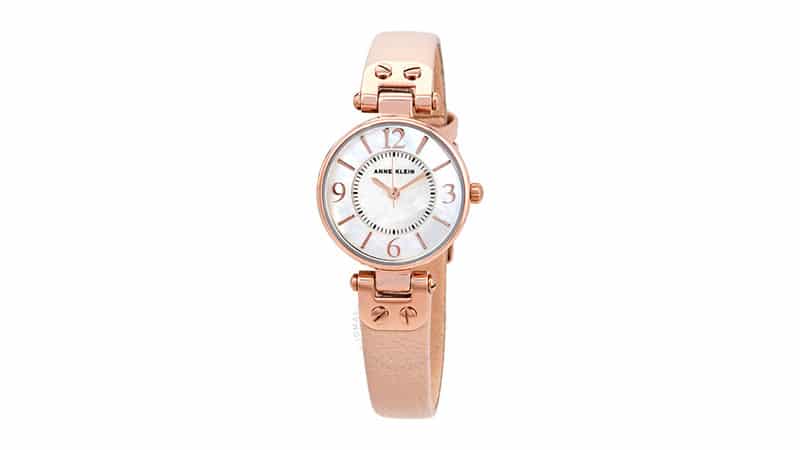 Tommy Hilfiger
Tommy Hilfiger's iconic and preppy American fashion translates perfectly into a smart range of watches for women. Blending classic styling with a laidback twist, the brand's collection of timepieces is ideal for every occasion.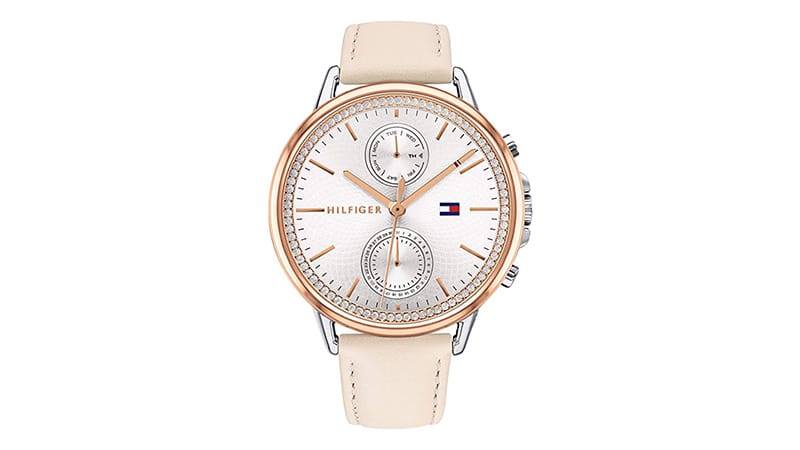 Marc Jacobs
Like the label's perfumes, Marc Jacobs' watches have become exceedingly popular in recent years. The on-trend brand offers timepieces with a distinct, modern aesthetic and a bold yet simplistic appeal.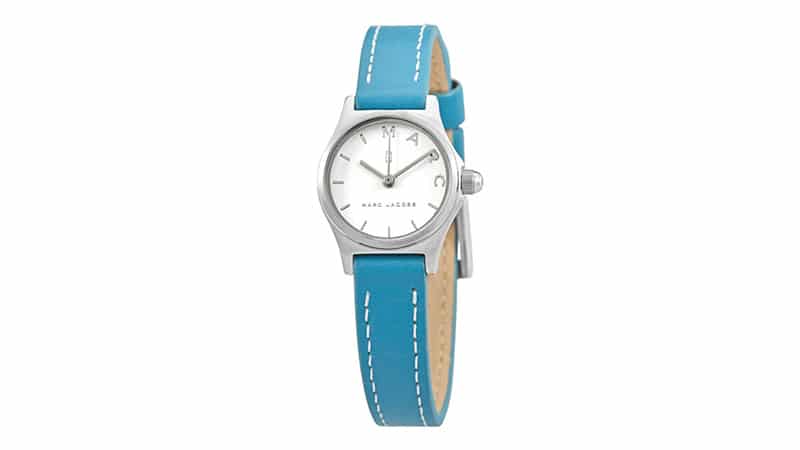 Kenneth Cole
The Kenneth Cole, New York label launched in 1982 with footwear and expanded into watches in 1996. Since then, the brand has continued to innovate and today offers an impressive selection of contemporary timepieces.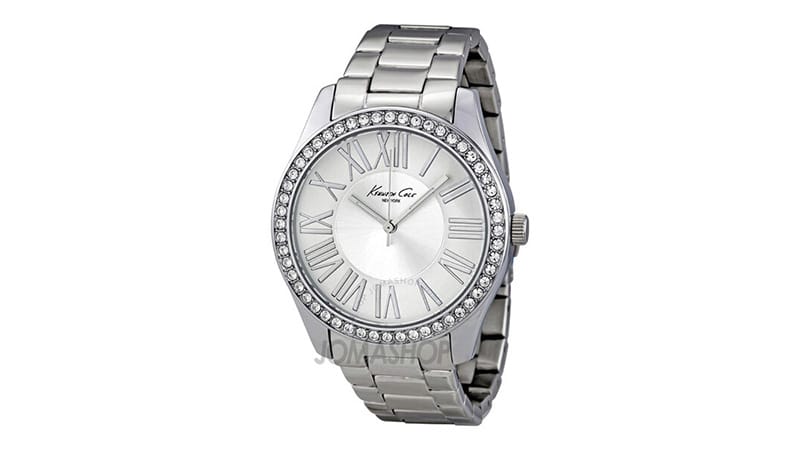 Kate Spade New York
Kate Spade New York is loved for its feminine and fun fashion designs. This same cute, colorful and playful aesthetic also permeates the label's accessories, including its chic selection of quirky timepieces.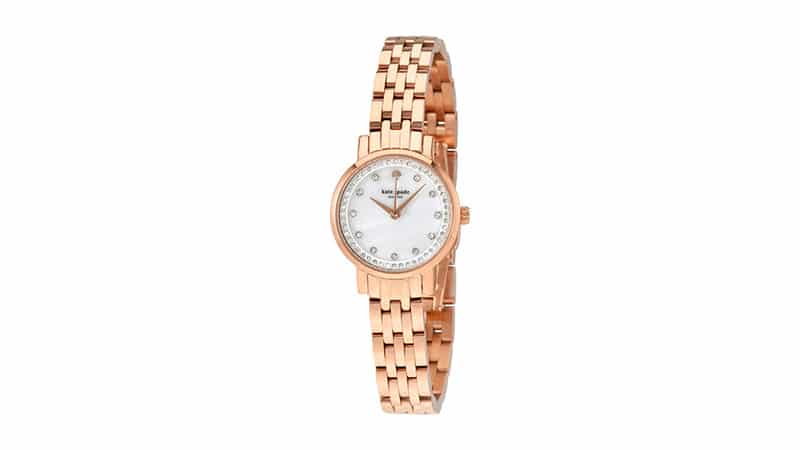 Best Luxury Watches for Women
Rolex
Beloved by A-listers for decades, Rolex makes a serious style statement. The brand combines technical precision and durability with chic design. Available in a variety of metals and finishes – including Rolex's patented Everose gold, which will never tarnish – as well as sizes, there's a Rolex to suit any style. These timepieces have also been through some of the harshest conditions. Think the summit of Mt Everest and the depths of the ocean; they are built to last. A Rolex is always the right choice; you can wear it to brunch, a black-tie event, or on the ski slopes.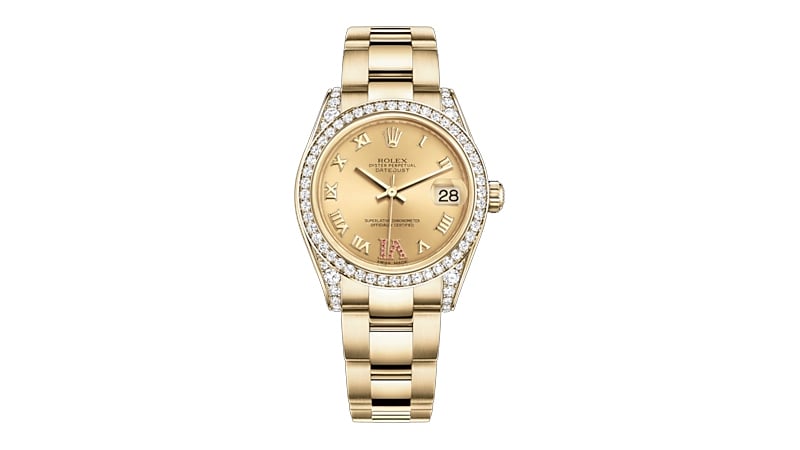 Chanel
When it comes to luxury watches, you cannot go past Chanel. Some of the brand's most iconic motifs – including bouclé tweed fabric, camellia flowers, and the black and white color palette – carry through in all watch ranges. While the classic Chanel look is very feminine, the brand also produces more minimalist and androgynous designs. However, you can be sure its beloved designers, Madame Coco herself and Karl Lagerfeld, would approve of them all!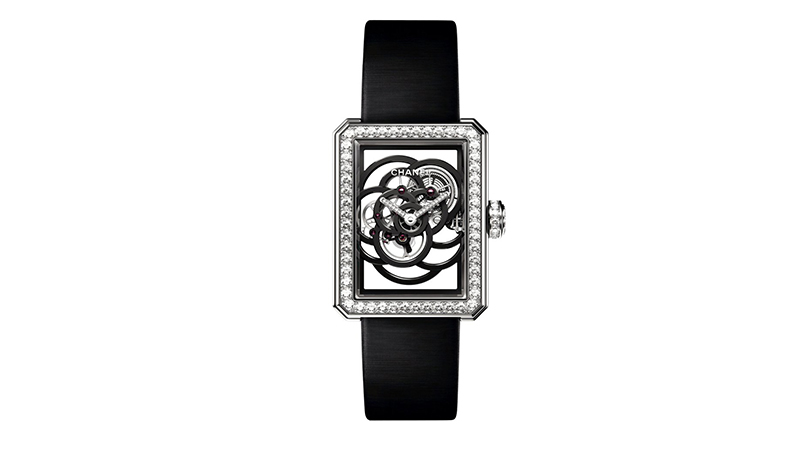 Cartier
While Cartier is perhaps best known for its Love bracelets and Panthère jewelry, the French luxury house has also produced many iconic timepieces. The unusual rectangular Tank watch, introduced in 1917, became an instant classic and has been worn by generations of A-listers. The Ballon Bleu and Panthère de Cartier styles have also found their way onto the wrist of some of the world's most elegant women. Slender and light, with sophisticated styling, a Cartier watch will lend a touch of class to any outfit. These timepieces perfectly complement eveningwear and can take the place of a bracelet or cuff for a black-tie event.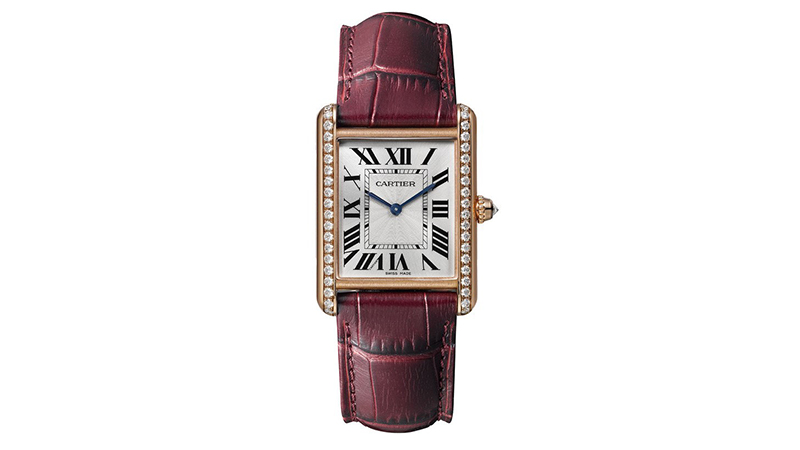 IWC Schaffhausen
It's easy to see why IWC Schaffhausen is one of the most famous watch brands in the world. This prestigious manufacturer is all about attention to detail and has been making timepieces for women since the 1870s. Today, the range caters to the ladies with its reduced case sizes for its most popular models, as well as the jewelry-like Da Vinci collection. These models come in 18-carat gold and diamond versions, with Leonardo Da Vinci's famous Flower Of Life illustration engraved on the back. This drawing represented the essence of beauty – the perfect addition for any woman.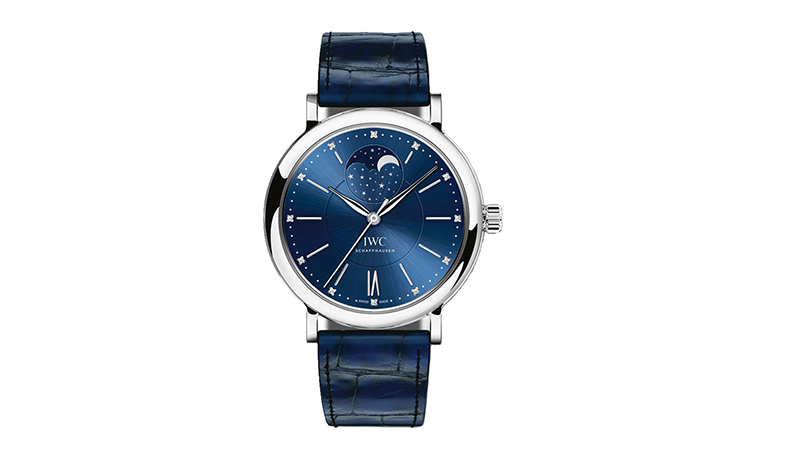 Chopard
Chopard watches sparkle with personality and diamonds. The brand's timepieces are known for their free-floating gems behind the sapphire case and are truly dazzling. With a broader range of watches for women than for men, Chopard understands feminine elegance – and does it better than most. If you're looking for a watch to make you feel like a princess, then look no further. Make the most of your Chopard watch and wear it with a matching selection of jewelry from the Swiss house.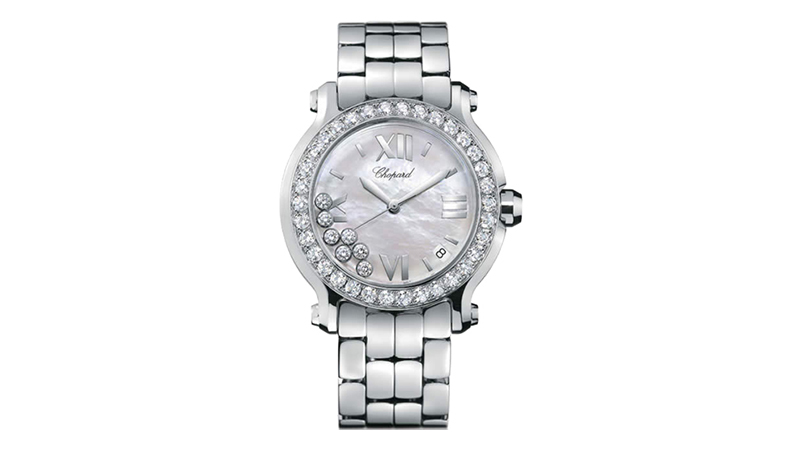 Breitling
Another example of premium Swiss watchmaking is Breitling. These technical timepieces take their inspiration from the nautical tradition. The women's Navitimer range has slide rule markings around the outer face, giving it a map or compass-like feel. But while these watches are functional and more on the masculine side, they also have an elegance – think rose gold detailing and luxurious leather straps. If you lead an active life – or find yourself borrowing your boyfriend's watch – then a Breitling is the perfect choice for you.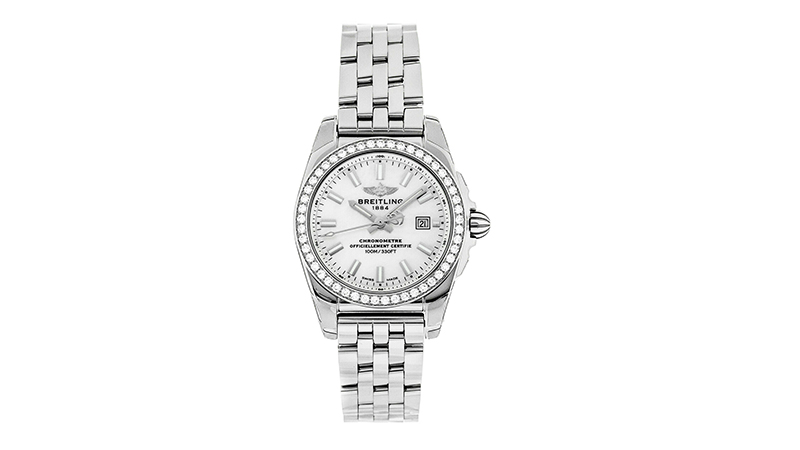 Baume & Mercier
Those who love Swiss heritage watches at an affordable price point will fall for Baume & Mercier instantly. The company dates back to 1830; however, its timepieces have a modern feel as well as a sense of tradition. Classic and understated, Baume & Mercier designs frequently feature steel cases and silver-toned details. Roman numerals add to the business-like feel. These are perfect everyday watches that you can wear from brunch to the boardroom. Choose a bracelet band for days at the office, and switch to leather for the weekends.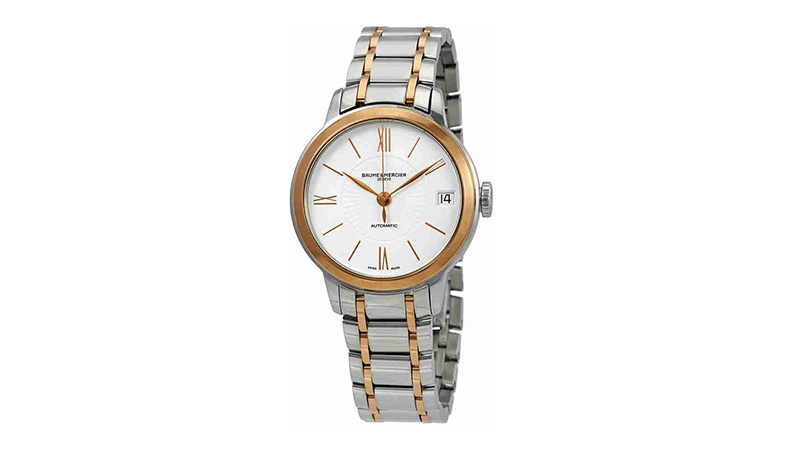 Bell & Ross
French watch brand Bell & Ross is all about watches that put functionality first. Inspired by aviation, these timepieces look sporty and chic, channeling the Mod style of the '60s. White detailing, square faces, and visible screws are all features you'll see on a Bell & Ross timepiece. As a result, these are the perfect watches for women who lead an active life and have a fresh, androgynous style. They are also ideal if you don't mind the oversized look.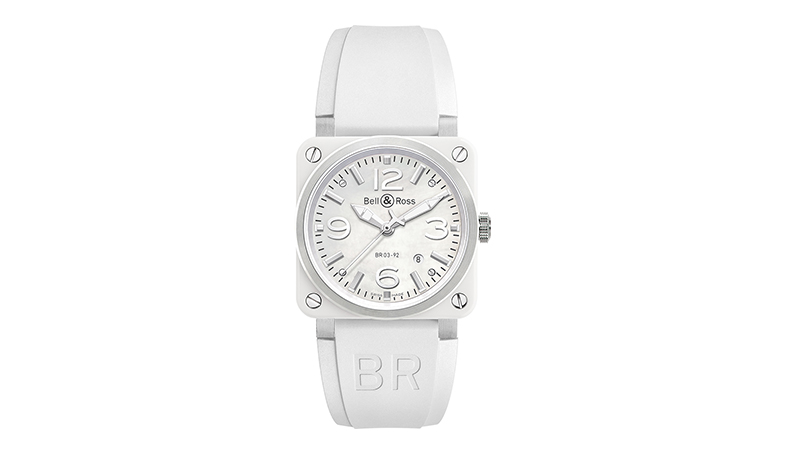 Blancpain
Blancpain's Swiss heritage dates back to 1735, and in 1930 released the first-ever automatic wristwatch for women. Today, these timepieces are some of the most beautiful and unique luxury models you can wear. Unapologetically feminine, they feature diamond-halo faces, the signature illustrated moonphase calendar, slender hands, mother-of-pearl dials, and rose gold cases. There's even a watch design devoted to Valentine's Day, inspired by Cupid. A Blancpain women's watch isn't trying to emulate the men's styles – but instead, create a bold and individual look. These timepieces are not for the minimalists but rather suits those with an eccentric yet refined style.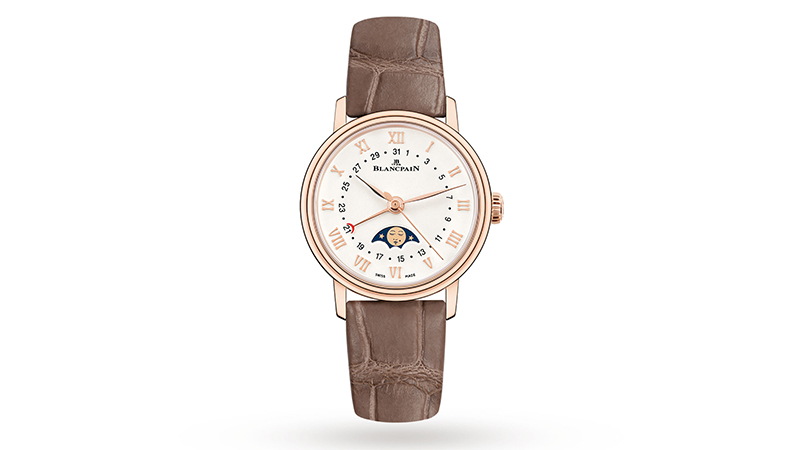 Vacheron Constantin
Vacheron Constantin is the oldest manufacturer of Swiss luxury watches. They have been making women's watches since the 19th century. However, the designs are far from old fashioned. While carrying on the watchmaking heritage, Vacheron Constantin timepieces are contemporary and modern, with an elegant and understated feel. It is the perfect watch if your style is luxurious, tailored, and classic.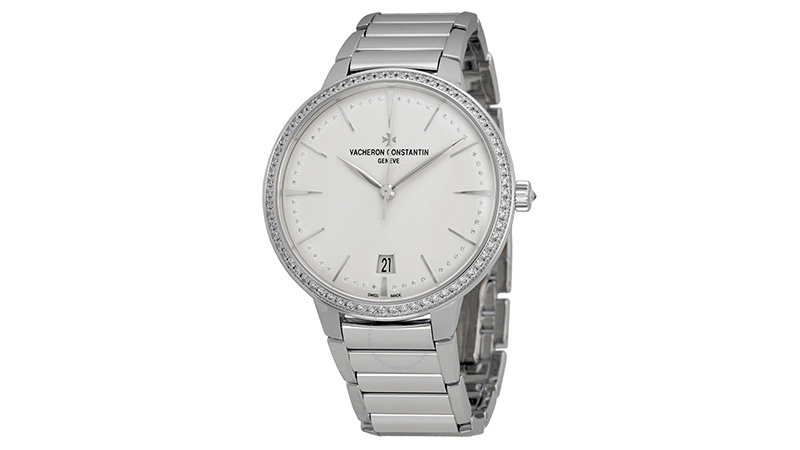 Ulysse Nardin
Ulysse Nardin's logo is the anchor, paying tribute to the brand's maritime history. Its timepieces are so accurate they can be used to determine longitude while at sea. This attribute has won the brand numerous awards over its more than 150 years of history and has lead to it being the official watch of many navies. If you love to sail or dive and have an appreciation for innovative design, Ulysse Nardin is the ideal Swiss watch for you.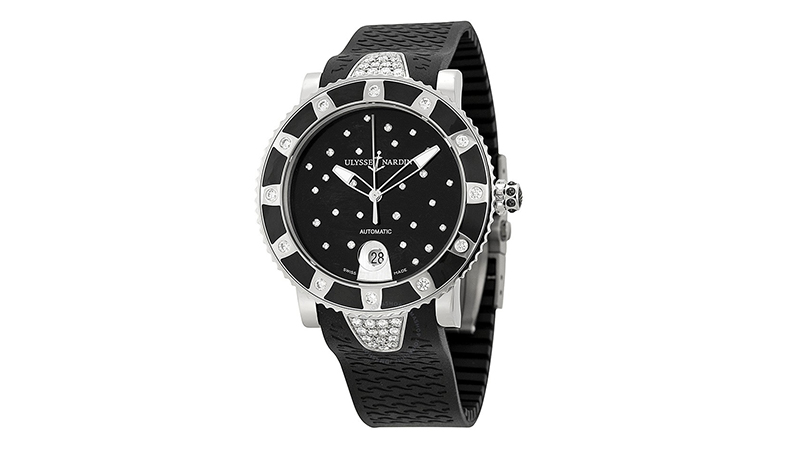 Longines
When thinking about elegance, you should think about Longines. While the men's range is a little heavier and more sporty, women's timepieces from this Swiss luxury brand are all about grace. Think sleek, understated design with a lightweight feel. The ultimate example is the sophisticated La Grande Classique. Stainless steel meets a pure white face and Roman numeral hour markers, while the chain bracelet strap keeps the look grounded and ready to wear every day. You'll never want to take it off.
SHOP: Longines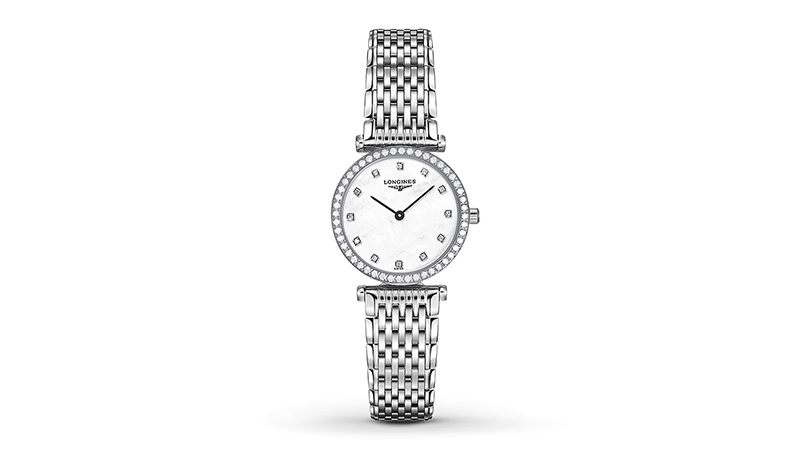 Jaeger LeCoultre
Jaeger-LeCoultre is a heritage watch brand and was one of the first to offer a collection specifically for women. The Art Deco-inspired Reverso range has clean lines and elegant styling. Meanwhile, the Duetto design means your watch can be flipped to reveal a jewelry-inspired second watch face, taking you from day to evening. Because the movements are so small, Jaeger-LeCoultre timepieces are very light and comfortable to wear.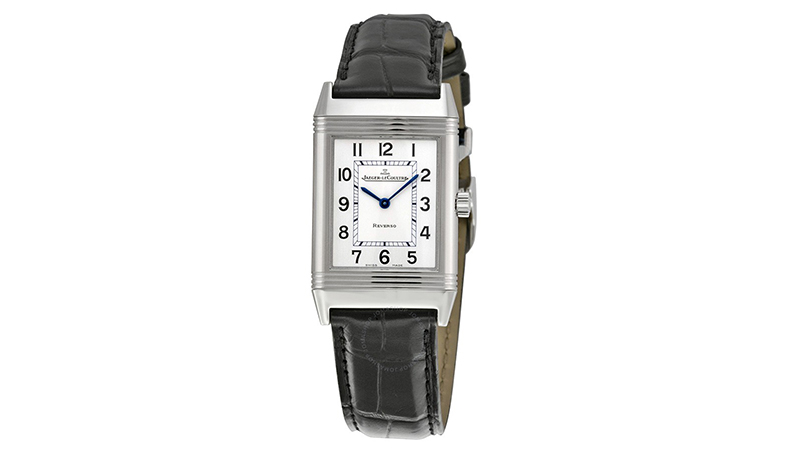 Piaget
Famous for their ultra-slim watches, Piaget is all about timeless elegance and comfort. While the classic Piaget look is minimalist – made most famous by the Altiplano model – the brand has a much more extensive range for women. Choose from the diamond-encrusted curves of the Limelight Gala or the unusual oval shape of the Possession collection.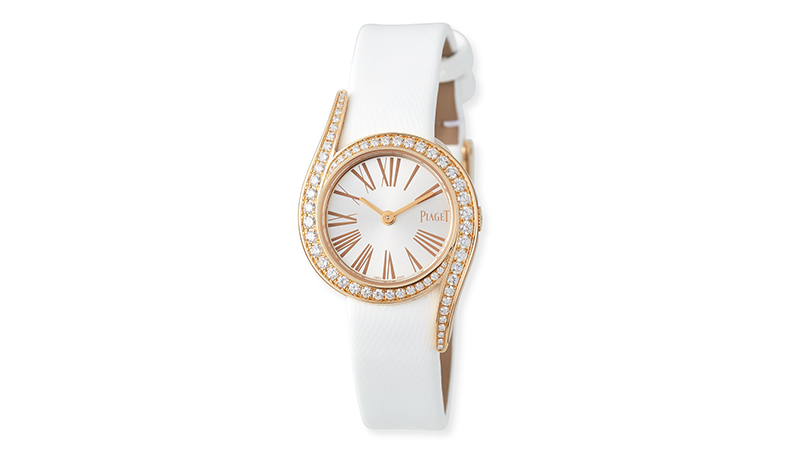 Girard-Perregaux
This Geneva-based watchmaker was founded more than 270 years ago – but it's always been a pioneer. In every design, Girard-Perregaux watches combine history with modern sensibilities. There's a diverse range of designs to suit any woman's style, from the distinctly feminine Cat's Eye collection to the minimalist 1966 model and the '80s-style Laureato. Whatever design you choose, a Girard-Perregaux timepiece is as precisely engineered as it is full of character.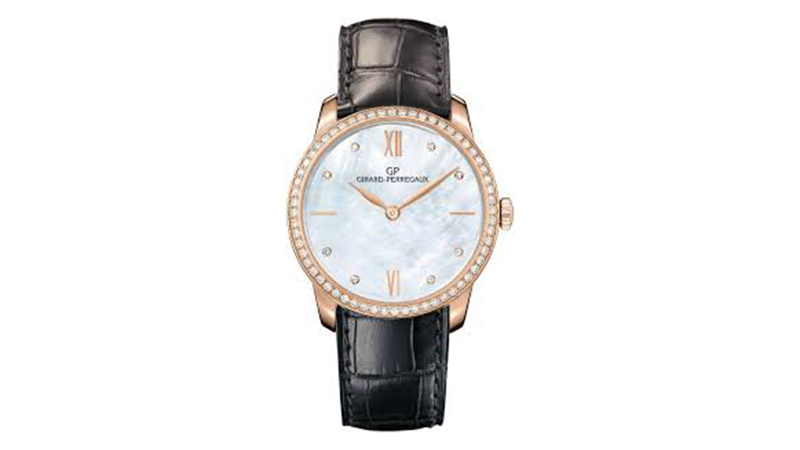 Montblanc
Leading luxury brand Montblanc represents the best of European style. It strikes a balance between tradition and modernity, mixing precision technology with sporty details. Montblanc's watch range includes automatic, smartwatch, automatic, and quartz models, so there's a model for every style. The collections also range from the classic – like the '60s-style Bohème – to the futuristic Timewalker.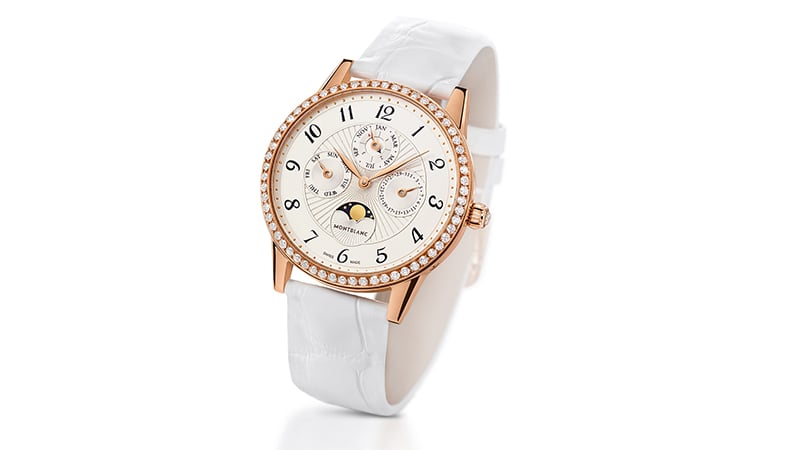 Hublot
While Hublot is a Swiss watch brand, it has Italian heritage: its founder, Carlo Crocco, was Italian. As a result, its watches have a more sporty and energetic feel, and bold designs untied to the traditional style. Associated with motor racing, many of Hublot's most popular models – like the Big Bang range – take inspiration from cars and machinery. Gear-like elements and visible screws, as well as brushed steel finishing, give these timepieces a style unlike any other. Hublot is the choice if you love Formula 1 and want a luxury watch that can keep up with you.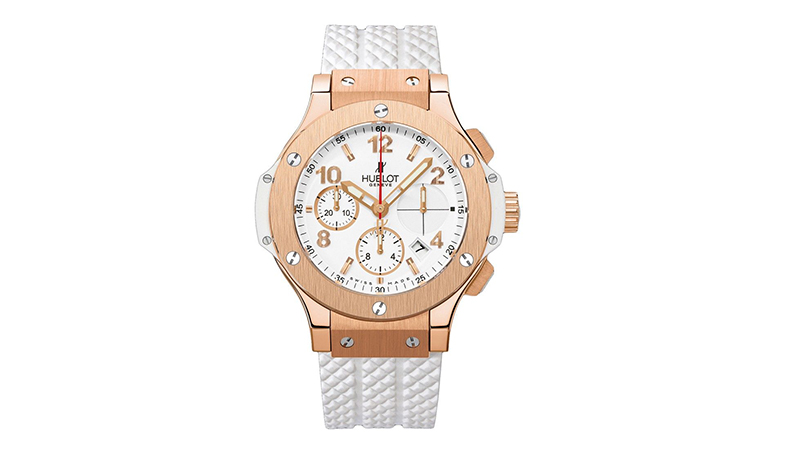 Maurice Lacroix
Maurice Lacroix watches combine Swiss heritage with a creative, contemporary feel. The brand's factory in Saignelegier, Switzerland, makes each piece to the highest standards. While women can wear all Maurice Lacroix watches, the more petite, feminine styling of the Fiaba and Eliros lines stand out. Subtle diamond detailing and smooth curves make these watches a gorgeous addition to your timepiece collection.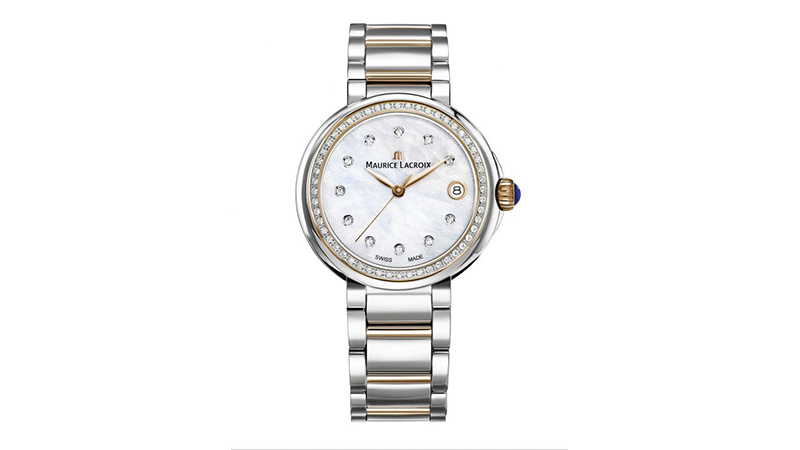 Frédérique Constant
Frédérique Constant was founded in 1988 and has grown into one of Switzerland's largest watch manufacturers. Emphasizing affordable luxury, the brand has a traditional Swiss feel that will give you the same look as far more expensive brands. For those wanting an elegant upgrade, the signature models also come embellished with diamonds for some extra sparkle.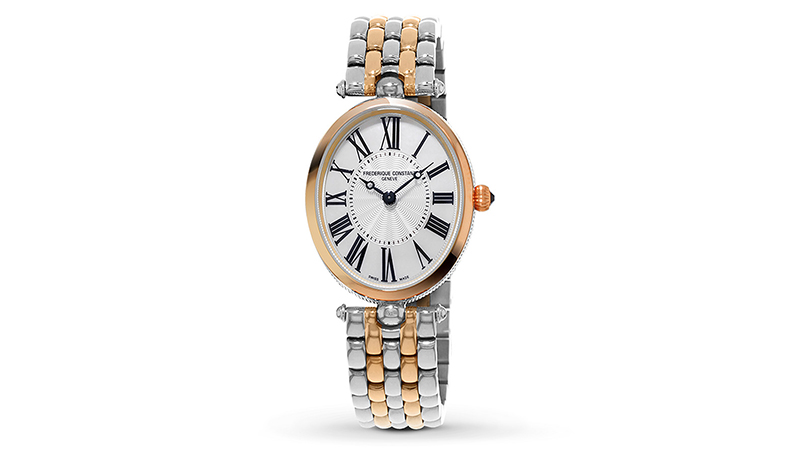 Boucheron
Boucheron began as one of Paris' most famous and luxurious jewelry houses. From the time it was founded in 1858 up until 1994, the Boucheron family owned it. The traditions of the house – innovation, creativity, and craftsmanship – are still alive today and shown through its intricate and eye-catching timepieces.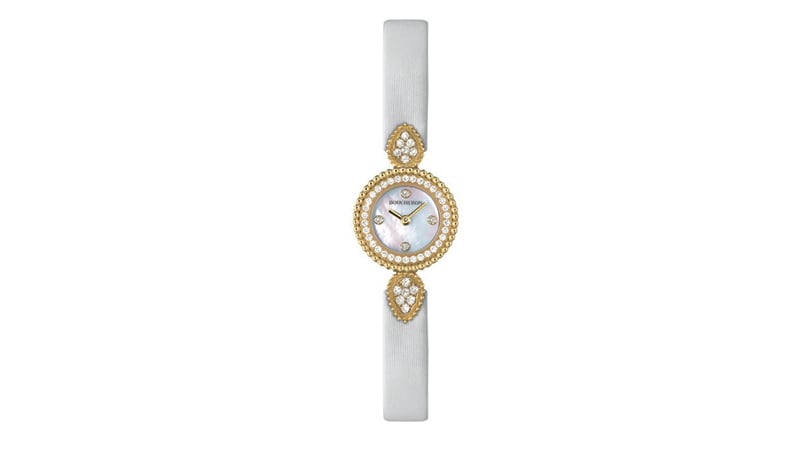 Chaumet
As one of the most high-end jewelers in Paris, Chaumet is the height of luxury. Having made watches for more than 200 years of its history, the house of Chaumet combines its French sensibilities with Swiss quality to create wearable works of art. If you are investing in a Chaumet timepiece, the ideal choice is a model from their jewelry-inspired ranges.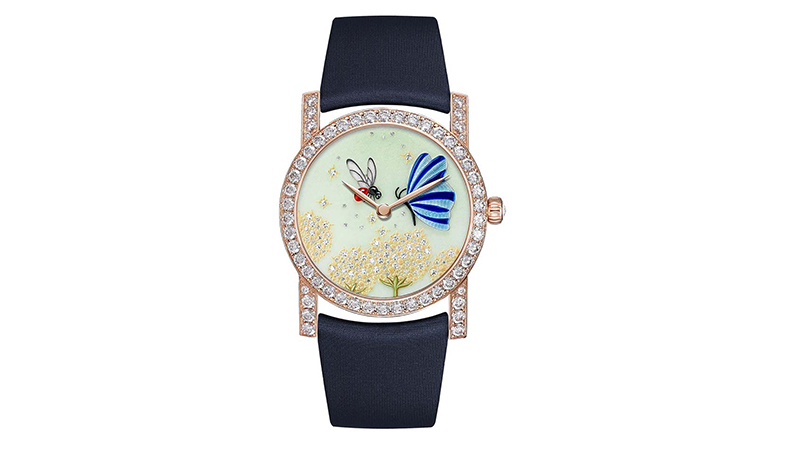 Zenith
Who can resist Zenith's old-school elegance meets eccentric attitude? These elite Swiss watches are all about class and have an undeniably, sophisticated feel. However, they also have personality – as shown in the Star Open collection, which reminds the wearer of Alice In Wonderland. Ultra-thin cases and velvet-finish dials are just some of the elements that make these timepieces the perfect addition to any woman's collection. With straps in both leather and stainless steel, you can adapt your watch for business or pleasure.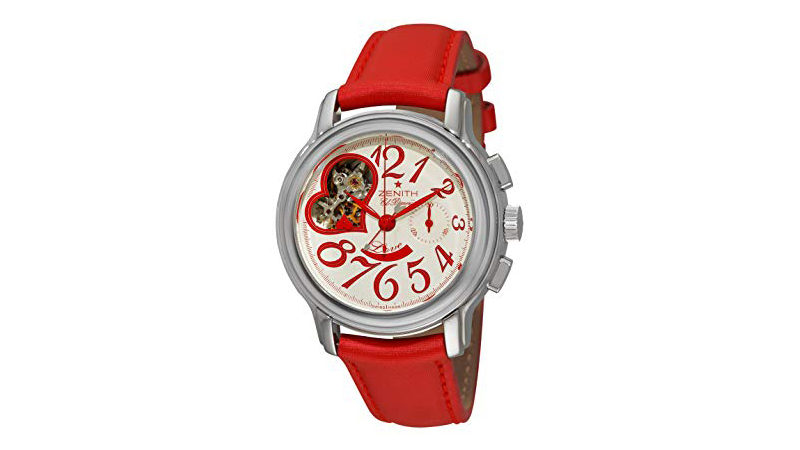 Breguet
Breguet has a very distinguished history, with the line's founder, Abraham-Louis Breguet, being a famous watchmaker in the French royal court 350 years ago. His designs were favored by Queen Marie-Antoinette, as well as Napoleon, some years later. Naturally, Breguet watches carry a sense of luxury worthy of royalty. The women's collection has an unforgettable style, ranging from charmingly eccentric and unusual to sporty and contemporary. Some of the most expensive watches ever sold have been Breguet, so a timepiece of this calibre in a long-term investment that you can pass down to the next generation.
Audemars Piguet
Audemars Piguet is one of the most recognized Swiss luxury brands globally, with a long tradition. Founded in 1875 by Jules Louis Audemars and Edward Auguste Piguet, the watches are created in limited quantities, making them expensive and unique. The designs are exceptional and are an investment as they will hold their value for years to come.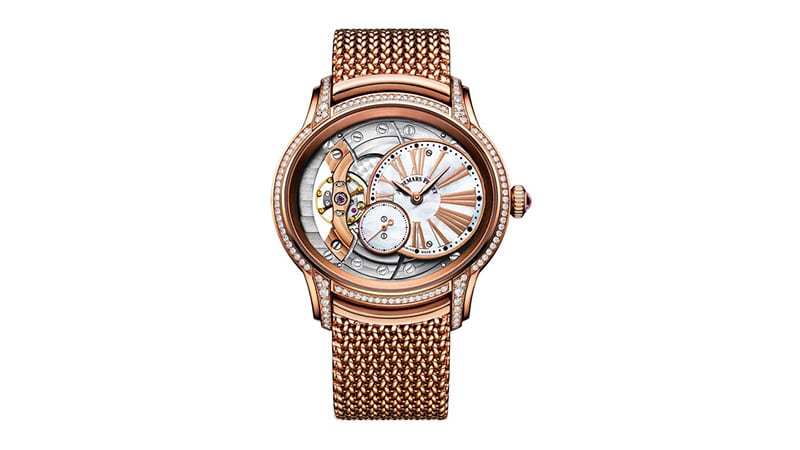 Panerai
Panerai, the Italian luxury watch manufacturer, was originally focused on watches made for men, standing out with its masculine designs. That said, they have made the transition into female watches with their Luminor Due collection. The diameter is 38mm, which means it can be worn by women and will be unmissable on your wrist. Perfect for all the times you want to make a statement!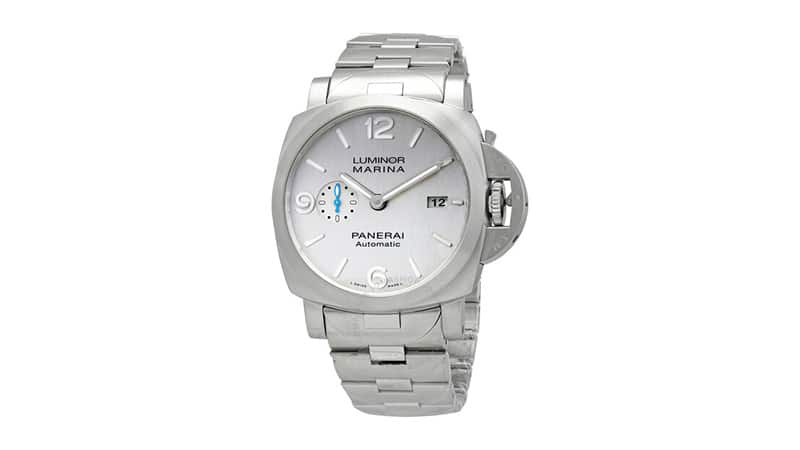 Glashutte Original
The fantastic thing about Glashutte Original is that it is the art of German engineering at its best, with designs that are functional and precise. The brand was founded in 1845 but has since been acquired by the Swatch Group. What can you expect? Refined colors and beautiful attention to detail. You can pick from elegant watches that can be worn to any event you choose or opt for something more innovative.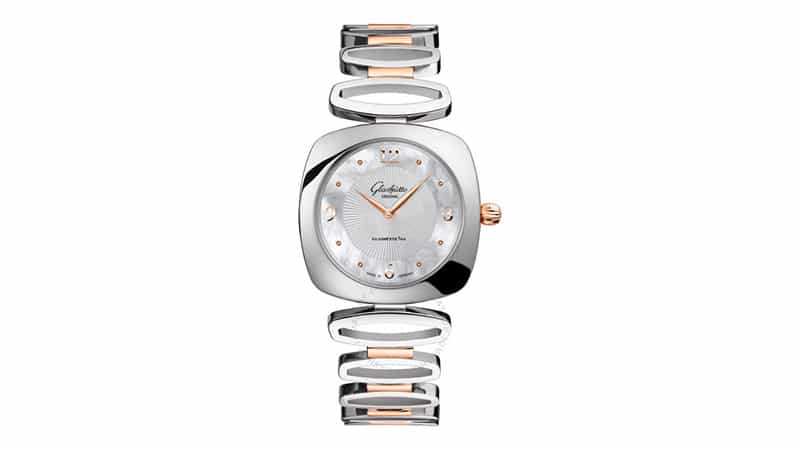 Richard Mille
Richard Mille entered the watch manufacturing business in 2001 and has since become a favorite for watch enthusiasts. Founded in Les Breuleux, Switzerland, by Dominique Guenat and Richard Mille, it is a brand that demands attention with its striking designs and colors. This is for a woman who is concerned with style and wants something elegant but also bold. The high price tag is justifiable because of the expert craftsmanship that has gone into creating each of these watches.
Roger Dubuis
A Roger Dubuis watch is unlike any other, and the style is unmissable. The Swiss-made manufacturer is based in Geneva, Switzerland, and was founded by Roger Dubuis and Carlos Dias in 1995. The designs are daring, the mechanisms are among the finest in production, and there is an undeniable cool factor about the products.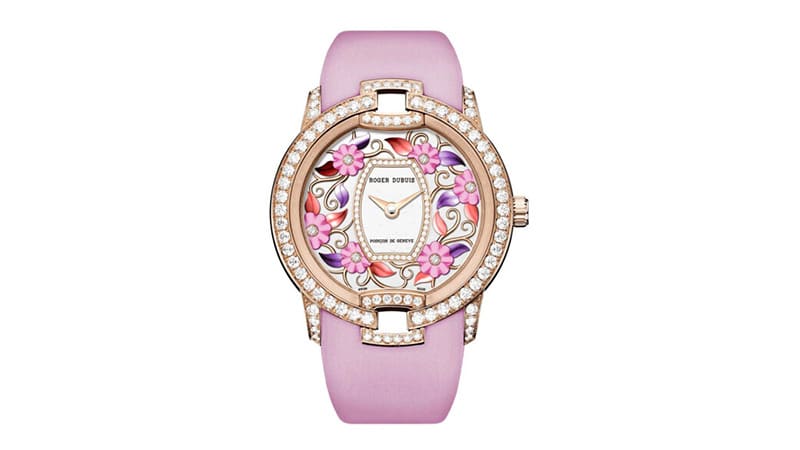 Tiffany & Co.
Tiffany & Co. is synonymous with luxury, and they are well-known for their jewelry and the gorgeous and distinct blue packaging they come in. Founded in New York, New York, in 1837 by Charles Lewis Tiffany and partner J. B Young, the brand is a fantastic option for a woman who wants something different. Loved by celebrities and style icons, you can pick watches with a blue dial for a distinctly Tiffany appearance or opt for something simple and classic.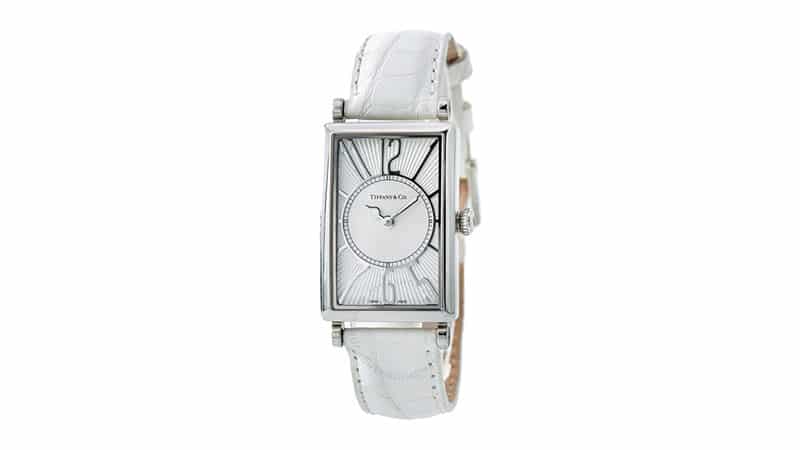 Corum
Swiss watchmaker Corum is best known for its limited-edition and avant-garde designs. Most famous are its 'coin' watches, made from the $20 'Double Eagle' or $10 'Liberty' gold coins of the USA. The Corum Golden Bridge design is also unique in the watch world, appearing to show the linear internal movement 'floating' inside the transparent sapphire case. For those who want a timepiece unlike any other – and have a bold sense of style to match – Corum is the one.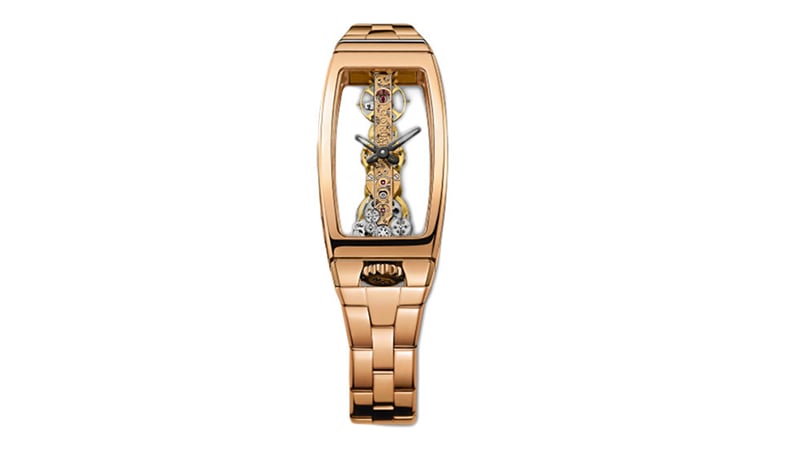 Bulgari
If you love Italian luxury, you know Bulgari. The house is famous for its opulent jewelry, sensual fragrances, and gorgeous leather goods, as well as its watches. Sexy and sophisticated, Bulgari timepieces are renowned for their twisting straps that wrap around your wrist like a snake. The finishing is equally luxe, using materials like 18-carat rose gold, mother of pearl, and brilliant-cut diamonds on the watch. When you wear a Bulgari timepiece, you are living la dolce vita. More than watches, these are high fashion accessories that are sure to turn heads on your next trip to Rome.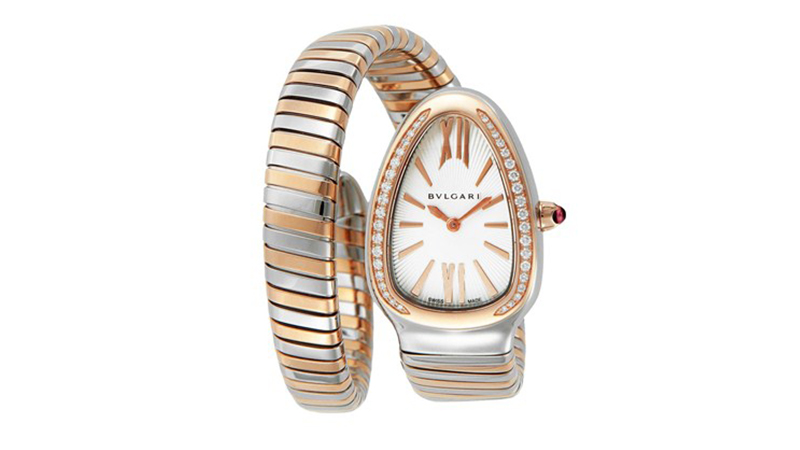 Tag Heuer
TAG Heuer watches bring together high-performance with glamour. They are elegant symbols of precision and reliability. The motor racing history of the brand is evident in the Carrera range, which former CEO Jack Heuer named after a high-speed race held in Mexico. The timepieces are built to last as well as command attention and ideal for those with a bold attitude to pull them off.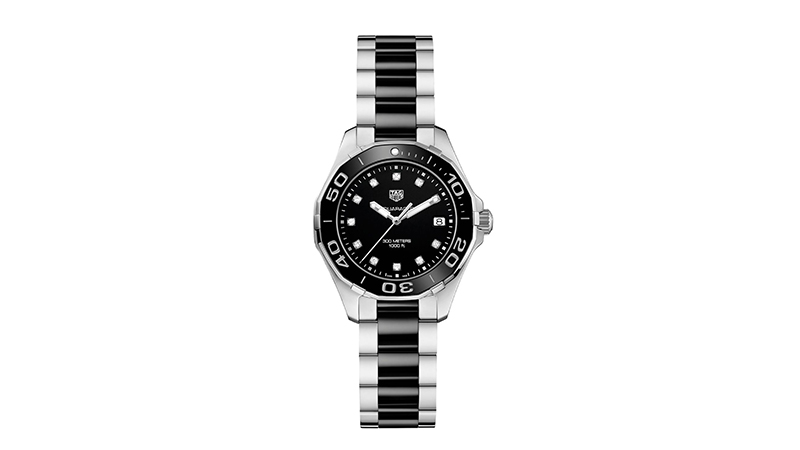 Carl F. Bucherer
One of the lower-profile Swiss watchmakers, Carl F. Bucherer, is no less exceptional. These timepieces are inspired by the beautiful, cosmopolitan town Lucerne, where the company was founded. Unspoiled beauty, bold character, and a romantic, baroque feeling translate into watches of understated luxury. Still family-owned more than 130 years after it was founded, Carl F Bucherer watches offer a slice of heritage as well as technical excellence and first-class design. These are genuinely sophisticated timepieces for women who appreciate quality – and will let their watch speak for itself.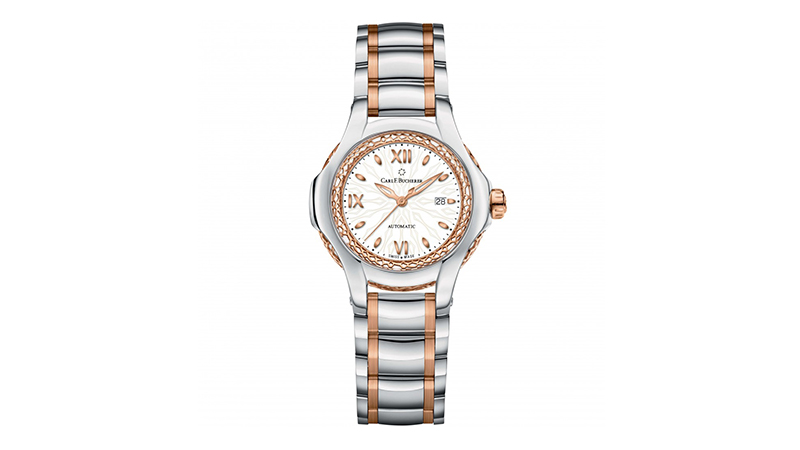 Rado
Rado is known for its groundbreaking design and unusual materials, which combine to create standout watches. Founded in Switzerland, the brand's motto is 'if we can imagine it, we can make it'. So if you want an innovative watch that will go everywhere with you, there's a model for you in their collection.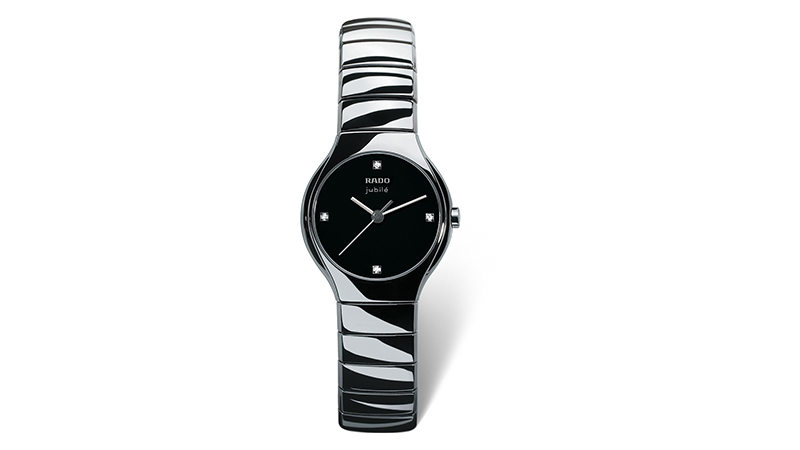 Best Watches for Women FAQs
Which watch brand is best for ladies?     
There are a lot of great watch brands on the market, producing incredible quality timepieces. However, Rolex has one of the best reputations and is incredibly popular for a good reason. Their styles are timeless, durable, and feature technical precision, making them a brilliant investment for both women and men.
What are the best women's luxury watches?
A beautiful, luxury watch can be one of the best investments in your wardrobe. The style you choose will depend on your aesthetic, but numerous companies produce luxury watches such as Rolex, Cartier, Audemars Piguet, IWC Schaffhausen, Breitling, and Vacheron Constantin.
Can a woman wear a 40mm watch?
Yes, women can wear a 40mm watch. The general recommendation for ladies' watches is a case from 34mm-40mm, while for men, it's 38-46mm. However, it will depend on each woman's individual style, and if they feel comfortable wearing a watch of that size.
What watch does Jennifer Aniston wear?
Jennifer Aniston is often spotted wearing a gold Rolex Day-Date President watch. She has a passion for Rolex watches, and her collection also includes a Rolex Milgauss and white gold Rolex Lady Datejust.
What kind of watches are in style 2021?
Watches are an important accessory; not only are they functional, but they can also say a lot about your personality. Classic designs are a great choice as they are sophisticated and do not go out of style, but in 2021 we will also focus on large dials, square dials, bracelet watches, and timepieces with two colors.
Which was the first women's watch designed by a woman for women?
Wristwatches were designed for women, and the first is believed to have been created by Breguet in 1810 for Caroline Murat, the Queen of Naples. She is believed to have had a passion for watchmaking. Other brands like Patek Philippe and Jaeger-LeCoultre were also at the forefront of women's watch designs. Philippe designed a timepiece for Countess Koscowicz of Hungary in 1868.
SUBSCRIBE TO OUR NEWSLETTER
Subscribe to our mailing list and get interesting stuff and updates to your email inbox.