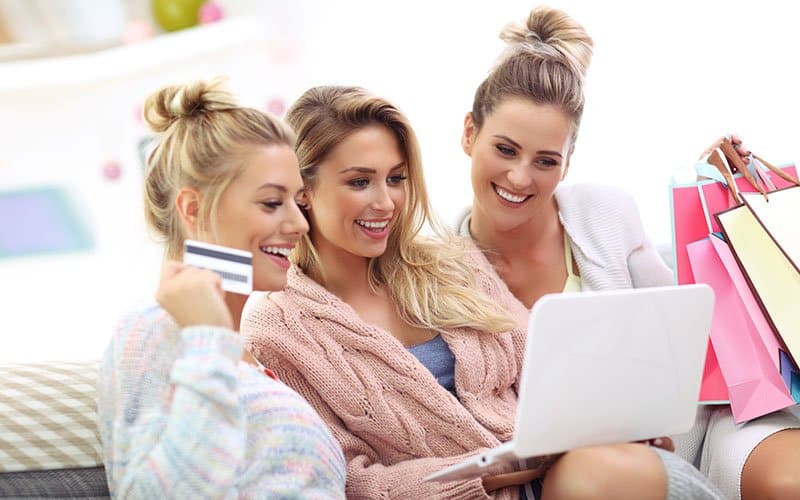 As the world continues to shift towards digital, online shopping is fast becoming the new norm, especially for women's clothing stores. Shopping online is convenient, time-saving, and can be done from the comfort of your own couch, which is especially appealing on a rainy day. From the latest trends to timeless classics, we have selected the most reputable and stylish online clothing stores for women to shop in 2023.

Best Online Shopping Sites for Women
1. Rent The Runway
Rent The Runway is one of the top online shopping sites for women who crave constant change and innovation. Unlike traditional shopping methods, Rent The Runway gives you access to designer dresses, jewelry, handbags, and accessories every month without breaking the bank. By subscribing to their service, you will be able to experience the joy of a new outfit without sacrificing your budget. With millions of like-minded fashionistas already on board, Rent The Runway is an empowering movement for women worldwide who want to take charge of their wardrobe and elevate their personal style.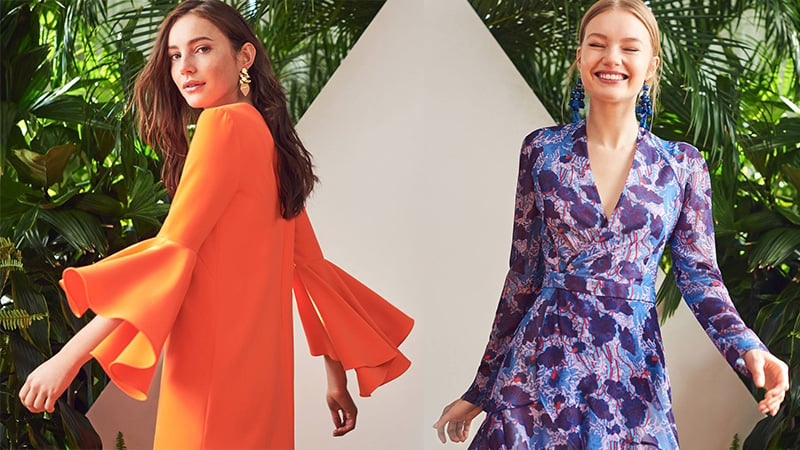 2. Passenger clothing
Passenger clothing is known for its attention to detail, crafting garments that can withstand the rigors of everyday life. As of 2022, 80% of their range is made using responsible materials such as Recycled Cotton, Recycled Polyester, Hemp, and Organic Cotton. Their designs are imbued with stories of escapism, each one telling a unique narrative. From the scent of a campfire infused into a beanie to the sweat stain on a cherished t-shirt, every piece evokes a sense of personal experience.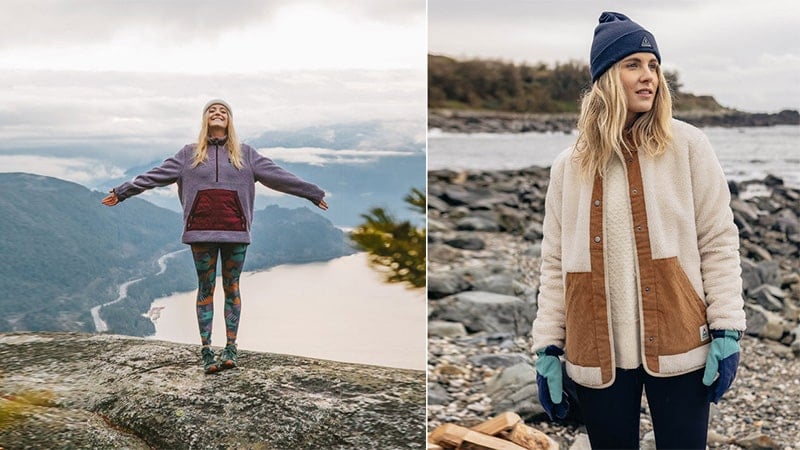 3. Fair Indigo
As a non-profit organization, the Fair Indigo Foundation strives to improve educational opportunities for children within the communities where their products are made. But what truly sets them apart from other online shopping sites is their unique approach to funding. Not only do they rely on donations, but they also have the support of Fair Indigo, which covers 100% of administrative and fundraising costs. This means that every penny donated goes directly towards the cause. As an added bonus, their commitment to using super premium Peruvian organic Pima cotton ensures that the clothing they sell on Fair Indigo will last for years without sacrificing comfort.=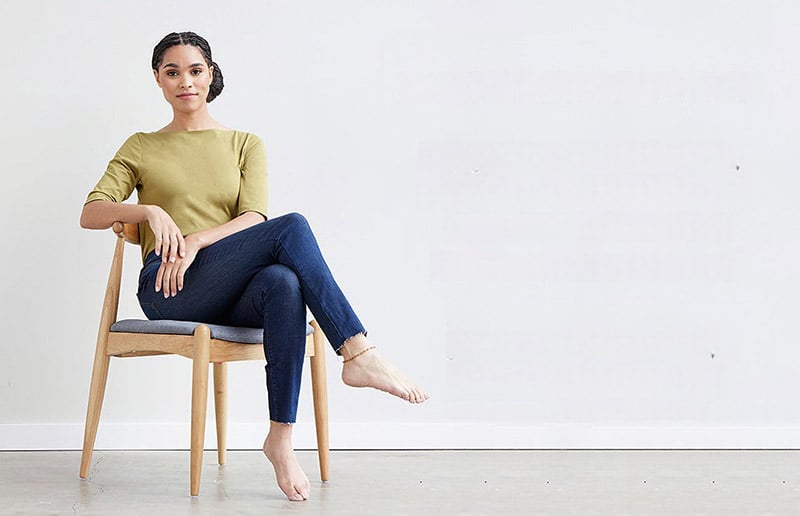 4. Somewhere Sunny
Somewhere Sunny is a sustainable sunwear brand based in Phoenix, Arizona. They are committed to minimizing their ecological footprint by reducing fabric waste and using recycled, renewable, and organic materials in their designs. Their online shop features a wide range of swimwear made primarily from 90% recycled plastic water bottles. Each pair of swim shorts repurposes around 12 single-use water bottles that would otherwise end up in the ocean. The remaining fabric is sourced from sustainable bamboo-based or organic materials.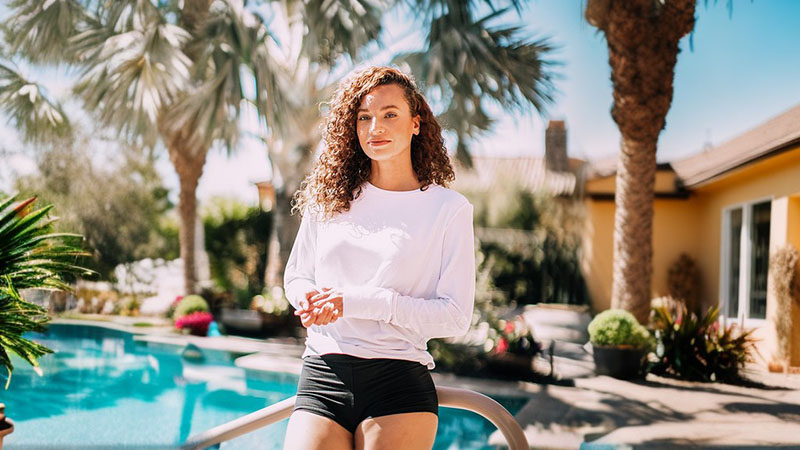 5. Glúmur
Glúmur is an online shopping site that embraces the essence of the Scandinavian lifestyle, embodying the sporty yet casual simplicity that characterizes the region. The brand's collections feature well-curated wardrobe staples such as oversized, well-tailored blazers, relaxed suiting, and denim. The pieces allow for effortless transitions from day to night and work to leisure.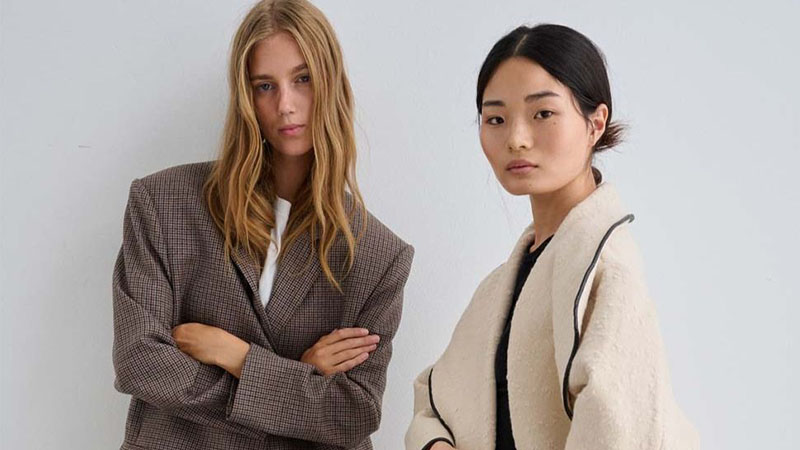 6. SENREVE
For women who value both function and fashion, finding the perfect handbag can be a never-ending search. Luckily, Senreve is an online shopping site that has emerged as a luxury handbag brand that meets both of those needs. Their bags are designed with versatility in mind, making transitioning from day to night a breeze. The 100 percent genuine full-grain Italian leather used in every bag ensures that they are not only beautiful but also durable. And with innovative construction techniques, these bags are sure to stand the test of time.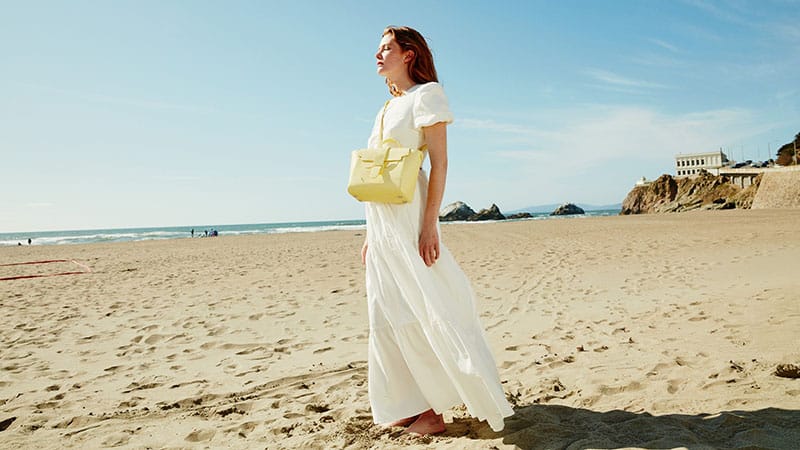 7. OMNES
OMNES clothing is a brand that's revolutionizing the fashion industry with its sustainable practices. The company ensures that its work has no negative impact on the environment or people, making it stand out among its competitors as an ethical leader. Not only that, but they also partner with Earthly to measure and offset carbon emissions per head. With this commitment to sustainability, OMNES offers a truly unique online shopping experience that appeals to conscious shoppers around the world. OMNES sets an inspiring example of what fashion brands should strive towards and proves that sustainability can coexist with style.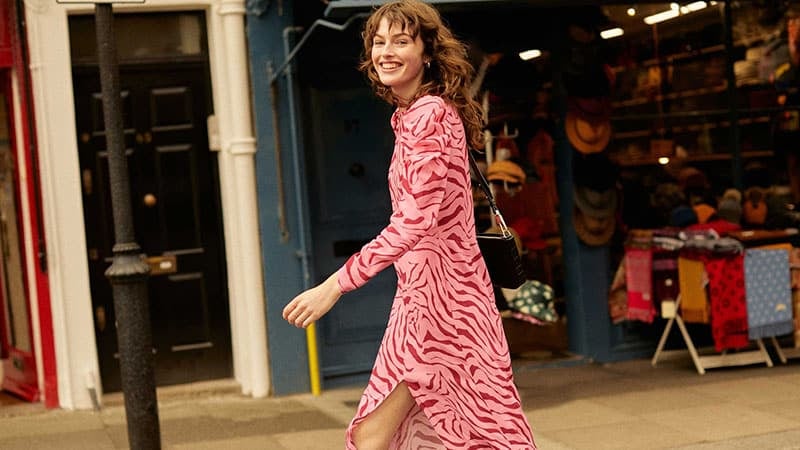 8. Brava Fabrics
While there are plenty of online shopping sites for women, Brava Fabrics stands out with its commitment to sustainability. Founded in Barcelona in 2015 by Ramón Barbero and Iván Monells, Brava Fabrics takes a creative and nonconformist approach to fashion. Each garment is unique and authentic, reflecting the brand's cosmopolitan and transgressive character. But what truly sets Brava Fabrics apart is its commitment to responsible social and environmental practices. The brand uses only 100% organic or recycled materials in its garments and has eliminated plastic from its packaging in favor of recyclable cardboard or biodegradable alternatives.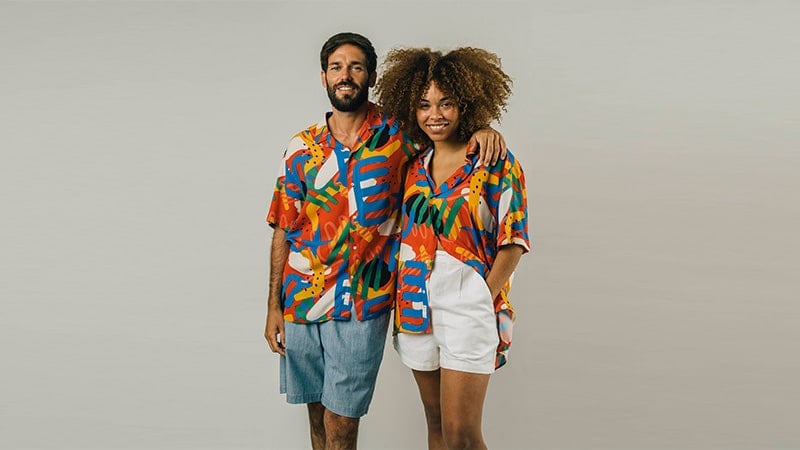 9. Boohoo
If you're looking for a place to shop til you drop without breaking the bank, Boohoo should definitely be on your radar. As one of the world's fastest-growing online shopping sites, it's easy to see why so many fashion lovers have fallen in love with the brand. Boohoo offers up to 100 new pieces daily, meaning that there's always something new and exciting to discover. Best of all, the majority of the offerings are priced under $70 USD, and they have weekly sales of up to 80% off.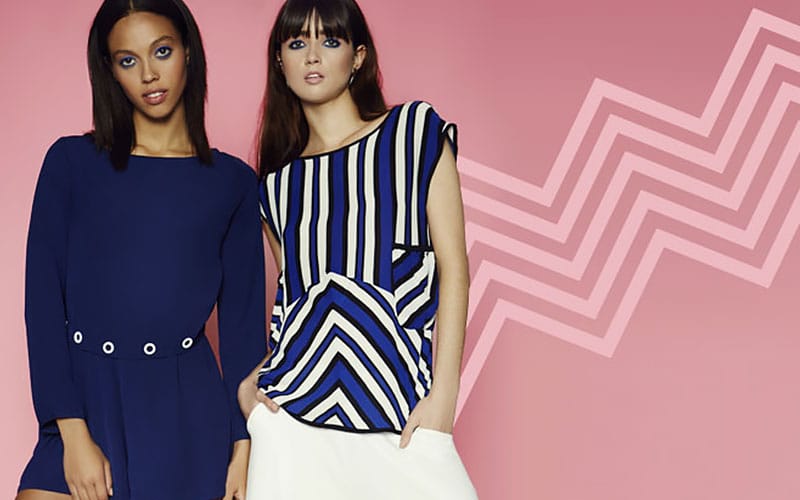 10. Nasty Gal
Nasty Gal, an online women's clothing store, started as a small eBay store selling vintage clothing created by girlboss Sophia Amoruso. As the years passed by, the online shopping site has evolved from selling only vintage pieces to designing the latest fashion trends for women. Nasty Gal is highly popular among women who enjoy having fun with their clothes and pushing the boundaries of fashion. Their collections are daring, original and offer an endless variety of options to choose from.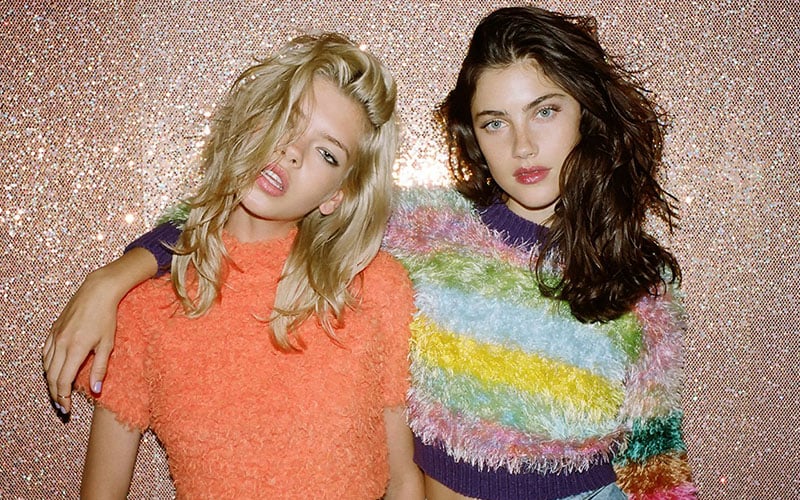 11. Amazon Fashion
Amazon is one of the world's biggest online shopping sites that offers a vast range of products to suit every budget. From socks to waist trainers, their extensive catalog is easily searchable by brand, price, and size, allowing for a streamlined shopping experience. Additionally, the customers' review section categorizes many products based on ratings, so you can easily find items that have been highly recommended by other shoppers. Another perk of using Amazon is that with an Amazon Prime membership, you can enjoy free delivery on many purchases.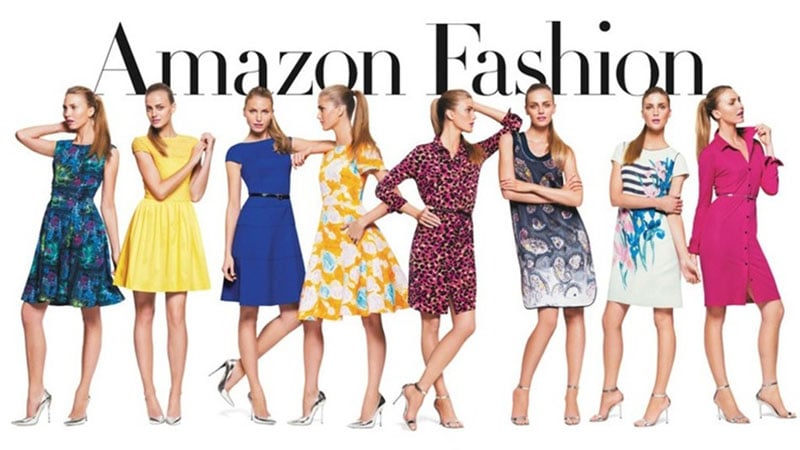 12. SSENSE
SSENSE is undoubtedly one of the most popular and exciting online shopping sites for women seeking the very best in fashion. This premier destination is the perfect place to explore, with an incredible assortment of stunning pieces that span the gamut from timeless classics to cutting-edge streetwear. Whether you are looking for high-end designer labels or trendy, independent designs, SSENSE has it all right at your fingertips. The user-friendly website makes shopping a breeze, allowing you to browse and purchase from the comfort of your own home.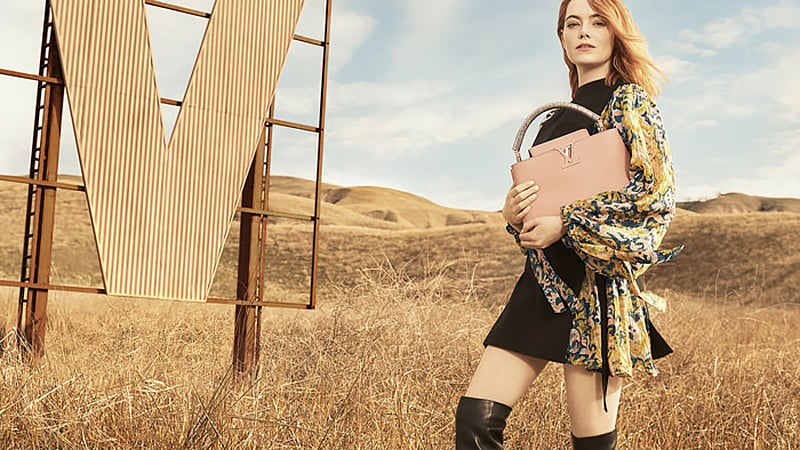 13. The Outnet
If you're looking for bargain prices on designer brands, The Outnet offers an impressive selection of fashion items. With more than 350 labels to choose from, you can find exclusive discounts on some of the most coveted names in fashion, including Chloé, Stuart Weitzman, and Oscar de la Renta. Whether you're shopping for your first luxury piece or simply looking for a great deal, The Outnet is one of the best online shopping sites for women to check out.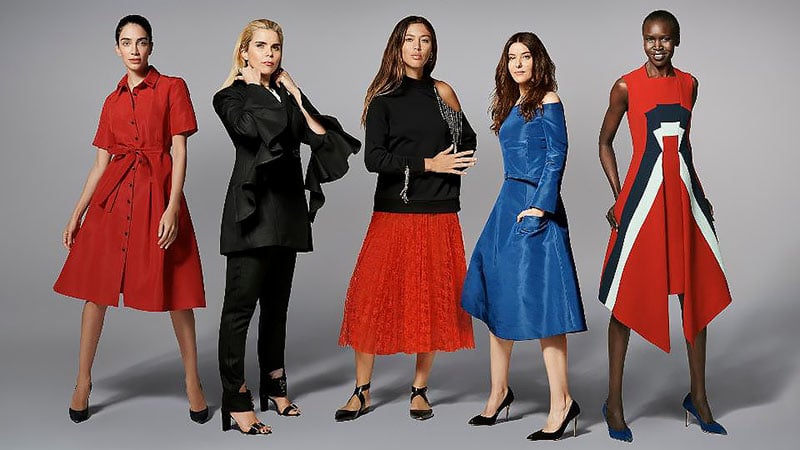 14. Free People
For those who consider themselves free spirits or hippies at heart, Free People is undoubtedly one of the coolest online shopping sites for women. The brand has cemented itself as a go-to destination for dreamy and bohemian-inspired designs that are perfect for any occasion, whether it's a casual brunch, a stroll on the beach, or even a globetrotting adventure. One of the most appealing aspects of Free People's offerings is the diversity of its products, which ensures that there truly is something for everyone. In addition, the brand's Movement label showcases an outstanding assortment of activewear that is not only functional but also stylish.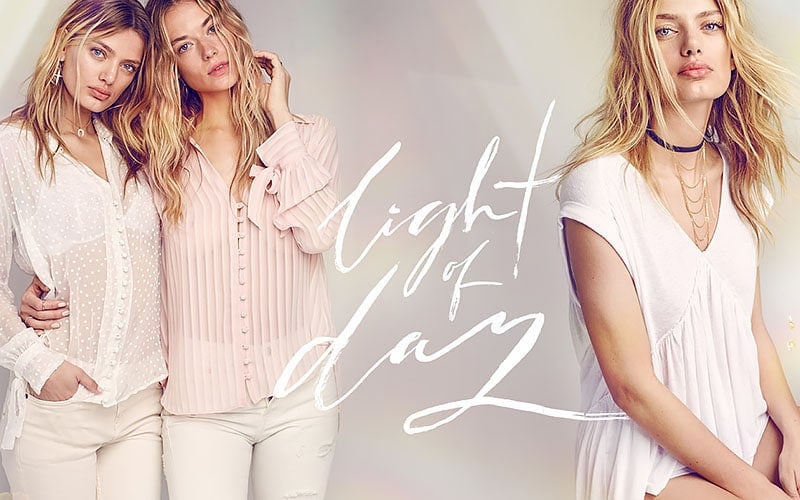 15. ASOS
ASOS is the ultimate online shopping site for women and anyone looking for the latest fashion without the hefty price tag. With an extensive selection of trendy clothing, shoes, and accessories for both men and women, ASOS has something for everyone. Whether you're in search of basics or the latest fashion-forward pieces, this online clothing store has got you covered. With their reputation for affordability, you can rest assured that you won't have to compromise style for cost.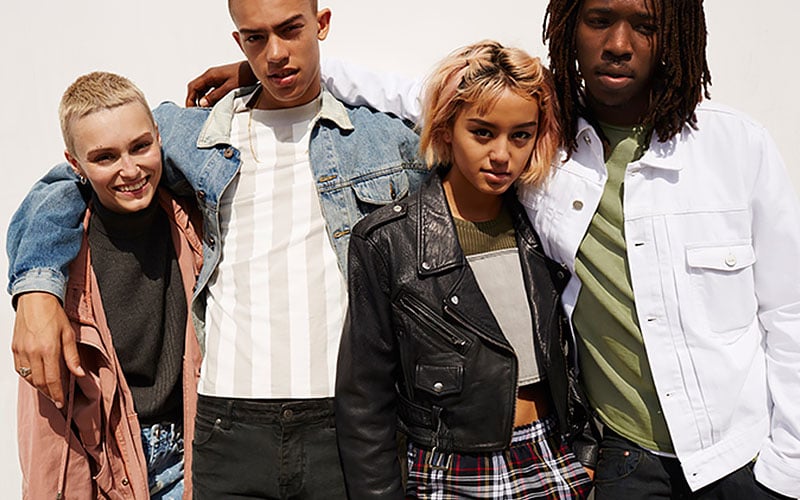 16. Shopbop
Shopbop is an online shopping site for women that has quickly become a beloved destination for fashion lovers since its launch in 2000. With an extensive collection of contemporary and designer labels, Shopbop offers shoppers an impressive selection of apparel, shoes, bags, and accessories. What sets this online women's clothing store apart from others is its lookbook and wardrobe advice features, making the shopping experience even more enjoyable. The site provides style inspiration for any occasion and is a one-stop shop for fashion lovers who appreciate effortless yet chic looks.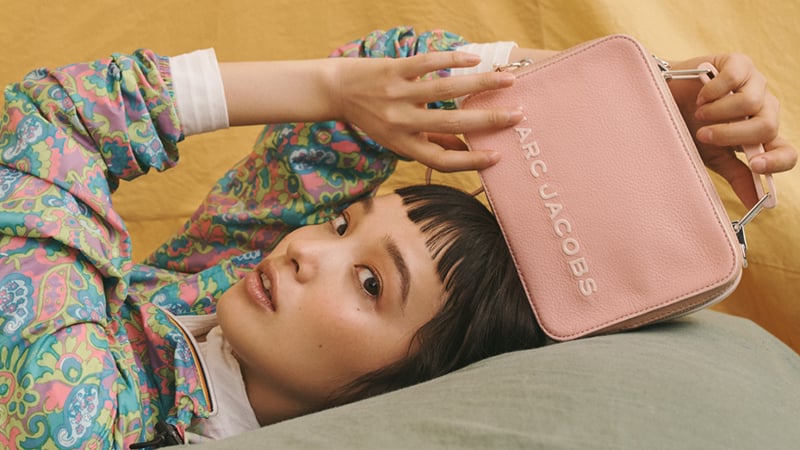 17. Nordstrom
As a retail industry titan for over a century, Nordstrom has not only maintained its reputation but continues to expand and innovate in the digital age with its online shopping site platform. Despite being relatively new compared to the brand's physical stores, Nordstrom's online store upholds the high standard of customer service and expansive product offerings that Nordstrom has become known for. With a few clicks of a button, customers can explore thousands of fashion items from the comfort of their own homes and rest assured that they're receiving the same attention to detail and quality that Nordstrom has delivered for generations.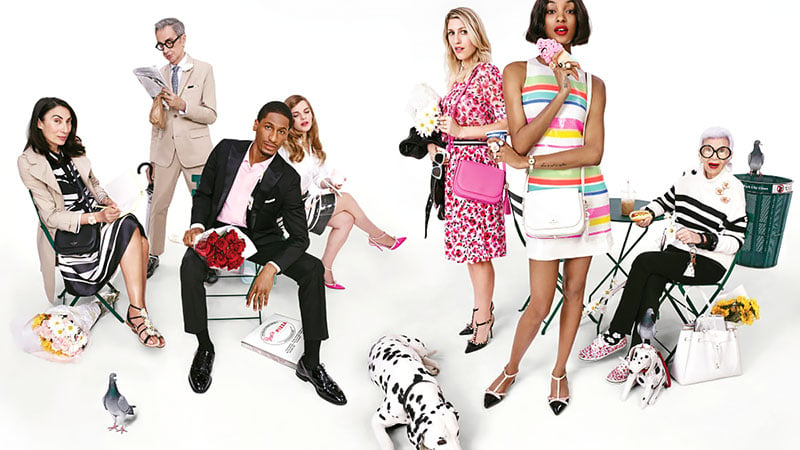 18. Nordstrom Rack
If you're a fan of designer clothes but don't want to break the bank, Nordstrom Rack is the place to be. With savings of up to 70% on department store and boutique prices, you can shop all your favorite brands while remaining on budget. Be sure to check out the online shopping sites' weekly arrivals and stay up to date with the latest fashion trends from the comfort of your own home. And, if you're on the go, the mobile app makes it even easier to shop on the fly.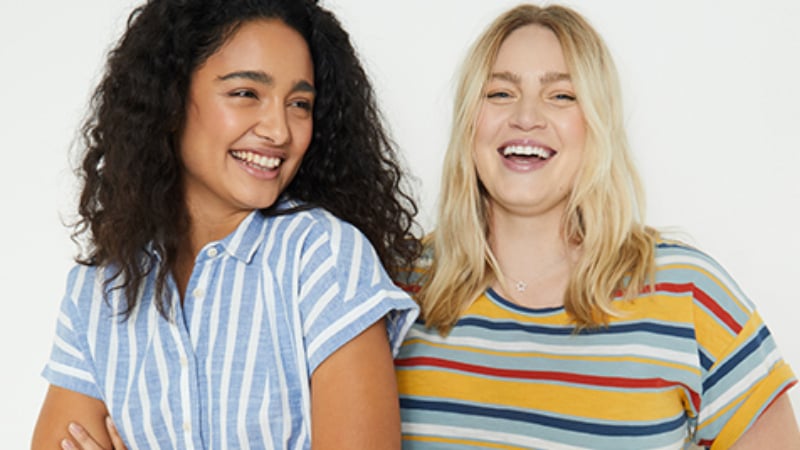 19. Saks Fifth Avenue
Most people have heard of Saks Fifth Avenue, the famous New York department store, and their online shopping site does not disappoint. Saks is known for fashionable and exclusive items; you can now shop them from the comfort of your home. Choose from a wide range of designers, pick the trendiest apparel, handbags, and shoes, and finish off your looks with interesting pieces of jewelry and chic accessories. If you need inspiration, The Edit highlights seasonal favorites and trends, and the editorials are always impressive.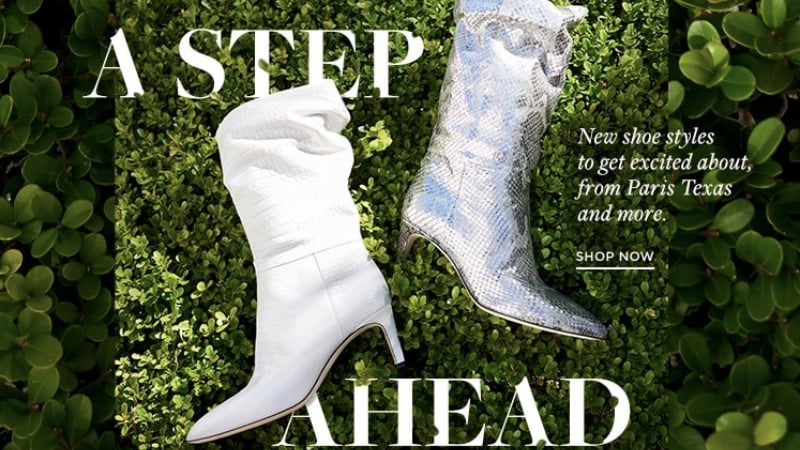 20. Verishop
Verishop is the one-stop-online-shop customers love because they have so many different apartments. From men's and women's clothing and apparel to beauty and wellness or stylish pieces for your home, this is the best way to find items you love or the perfect gift for friends and dear ones. Shop from both global and digitally native brands, including Billie the Label and leisurewear brand LETT. Another highlight is the fast and free shipping and 24-hour customer service, which makes the whole experience easy and fun!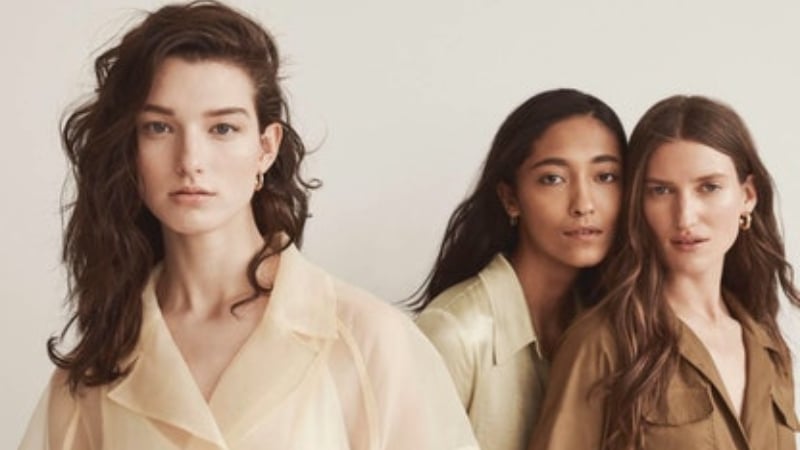 21. Forever21
Forever 21 offers super-affordable casual wear that is both cute and stylish. This user-friendly online store is the perfect place to pick up all the trends that you want to try without investing too much financially. The brand also loves social media and often re-posts customers' photos, so get buying and then get snapping to feel the online love.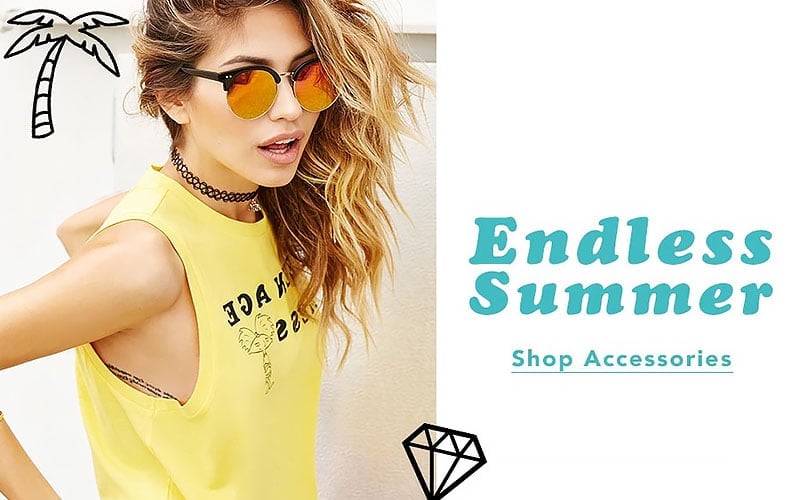 22. MyTheresa
MyTheresa has been around for over 30 years, first as a fashion hotspot in Munich, and later as an online extension of the exclusive store. What can you expect from this site? For starters, fast delivery within one business day, free returns within 30 days, and an impressive collection of designer items! The site stocks over 250 international designers and is known as one of the best sites to purchase luxury buys, with big names including Acne Studios, Emilio Pucci, and Fendi.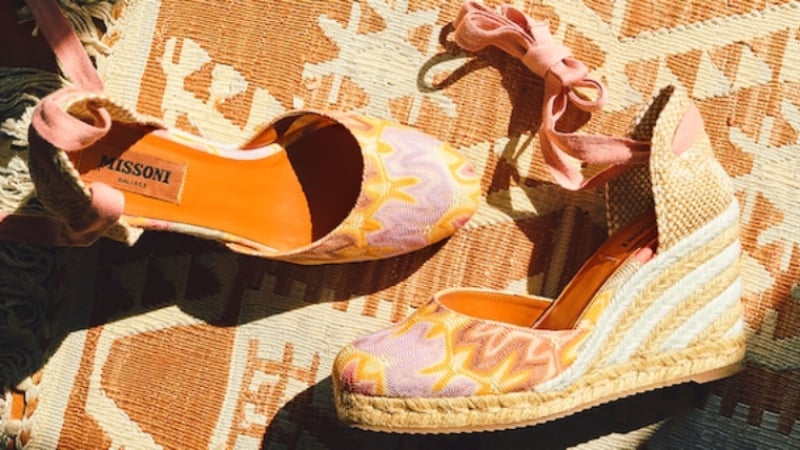 23. Marks and Spencer
Marks and Spencer, which launched its Australian web store this year, offers a range of relaxed and chic styles that are all well within budget. Check out the brand's extensive range of accessories to find affordable pieces to match every outfit. Also, explore the M&S & Alexa Chung Collaboration for great vintage-inspired styles.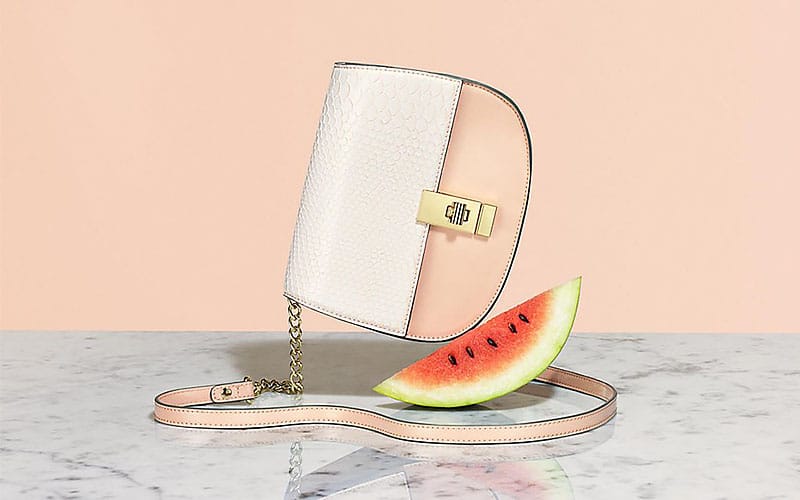 24. & Other Stories
If you live in the U.K., U.S., or one of a selection of European countries, you are lucky enough to shop online at &OtherStories. The brand focuses on the whole outfit, making accessories an essential part of its business. The clothes are nice, but the pieces to buy are bags, shoes, sunglasses, and jewelry.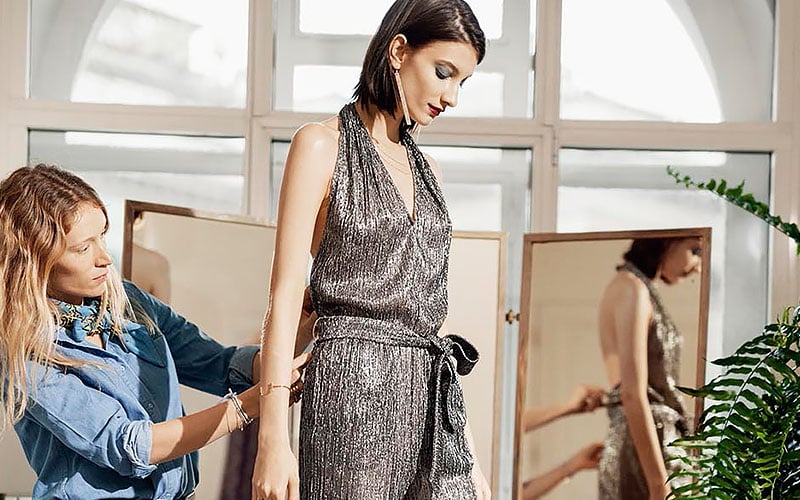 25. Coggles
Discover your next favorite piece of clothing on Coggles. Featuring designers like Victoria Beckham, Balmain, and Kenzo, you can filter through thousands of beautiful clothes and accessories to find something perfect for you. From sneakers to fine jewelry, it's the perfect shopping site for a friend or yourself.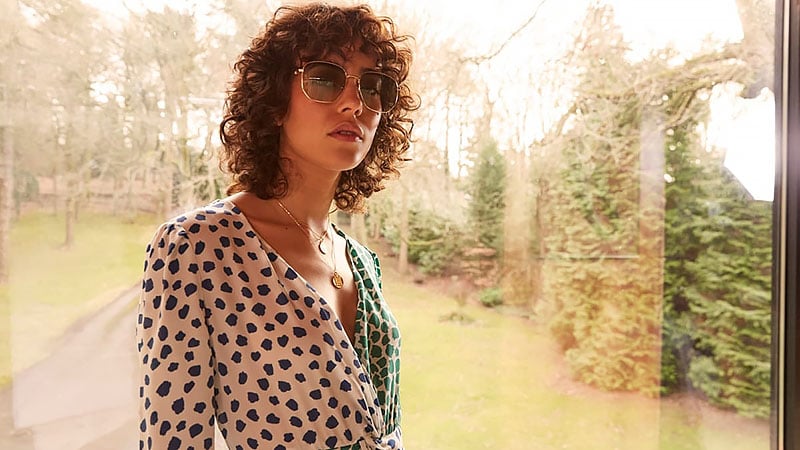 26. MatchesFashion
Everyone deserves to treat themselves occasionally, so why not do it on Matches Fashion? From the essentials to the exquisite, this site offers unmatched assistance. If you're having difficulty deciding or need extra help, let the MyStylist service help you. Whether you're unsure how to put a look together or need to spark some inspiration, this team is here to help.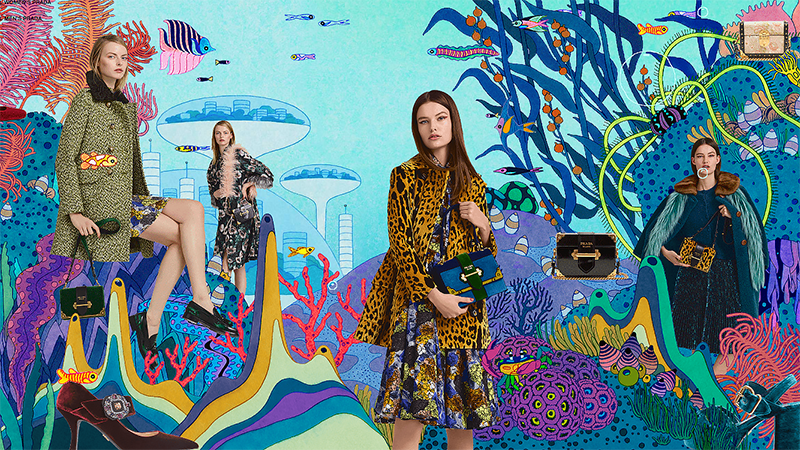 27. Urban Outfitters
Urban Outfitters stocks a huge range of brands and styles to find what you need for your desired price. Filter products by categories, styles, lengths, sizes, colors, brands, and prices to quickly hunt down key items, or click through pages and browse all the lovely styles.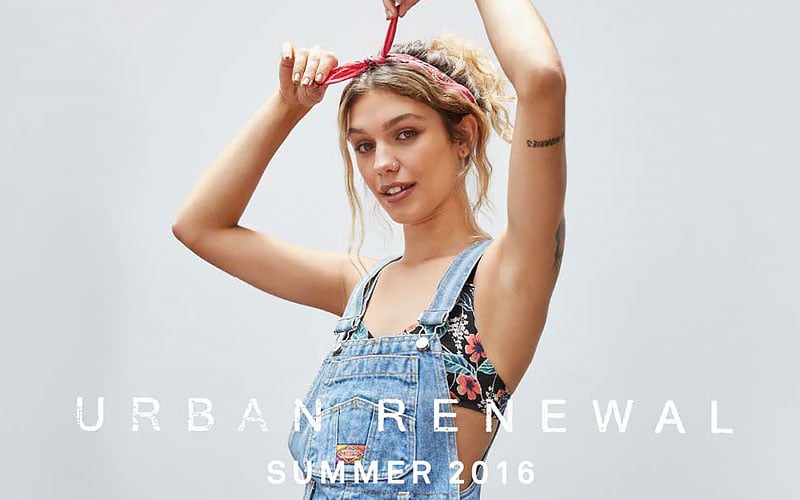 28. Luisa Via Roma
From sporty to chic, this site has it all. It offers pieces fresh off the runway, exclusive collaborations, and discounts across some of the world's biggest labels. If you're after curated styles that will make you stand out from the crowd, you can't look past Luisviaroma – it's the one-stop shop for all things beautiful.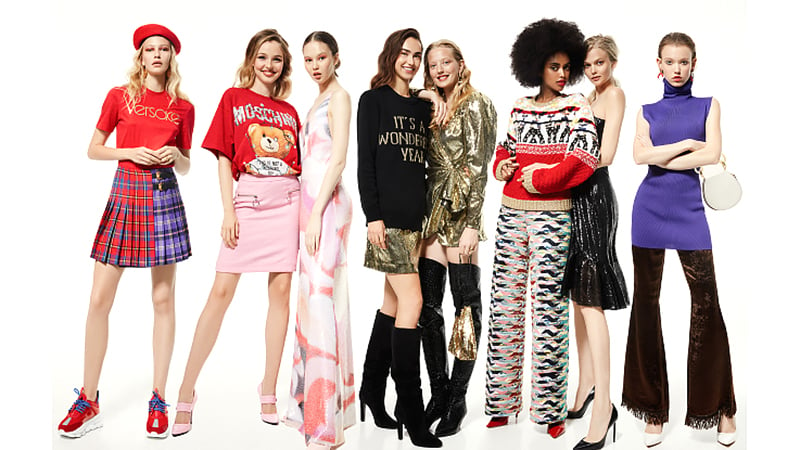 29. ModCloth
Visit ModCloth if you want indie, vintage, and retro-inspired clothing and accessories. This brand's democratizing approach to fashion is incredibly refreshing, featuring various models on its site and selling styles to suit everyone. Take a look at the dress section to find some truly beautiful pieces that are perfect for summer days and picnics in the park.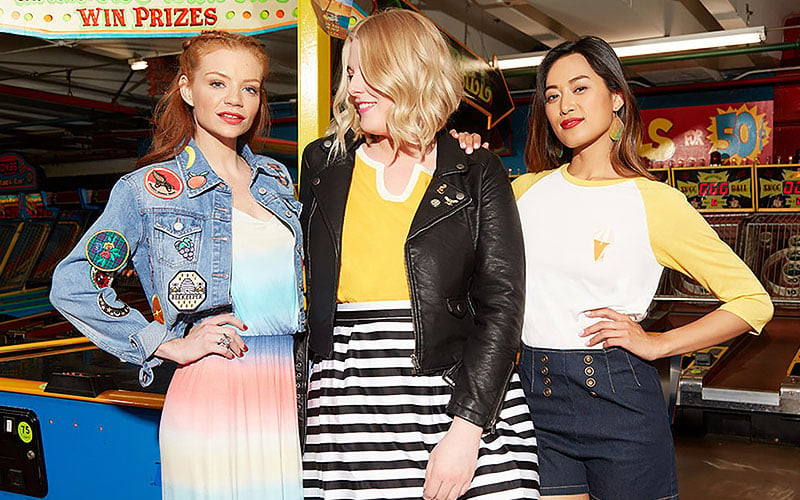 30. Rag and Bone
It's pretty awesome being able to shop from the comfort of your home. Rag and Bone have an impressive collection of apparel, footwear, and accessories for all fashion-savvy ladies. The items may come with a higher price tag than many other online stores, but you're paying for good quality and a brand name that is tried and trusted. You can read about the features and details of the garments you're interested in and use the size and fit categories.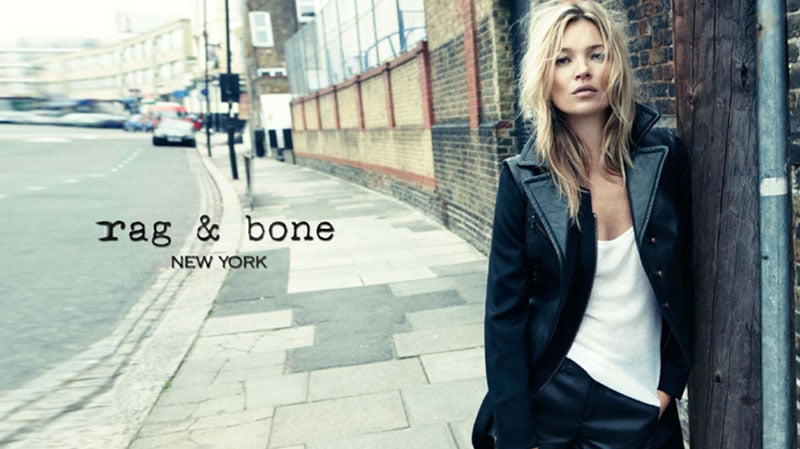 31. American Eagle Outfitters
If you want to update your wardrobe with on-trend clothing and accessories that are also high-quality and affordable, American Eagle is the brand for you. The brand has hundreds of stores across the globe, but its online site also doesn't disappoint. You can choose from various curvy and cropped jeans or stock up on super cute tops, jackets, and shoes. What more could you want?!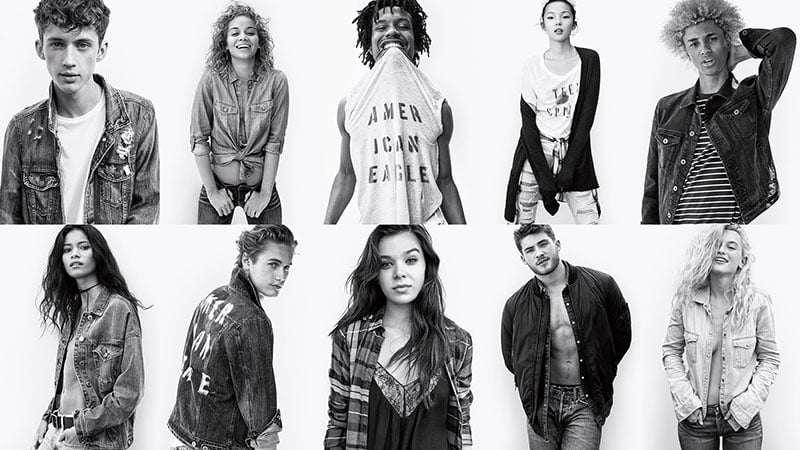 32. Revolve
You can always count on Revolve to bring you the most trendy pieces you'll need for a season update, and the site features many prominent designer brands. They've even added face masks to their list of products — so you know they're keeping an eye on current trends and needs. For convenience, fashion lovers can also get their favorite beauty products on the site, which is super appealing because you don't have to order from multiple retailers. Revolve's Shop This Look section is also a fantastic way to find outfits you want to recreate, and their dedicated customer service team will help with any issues.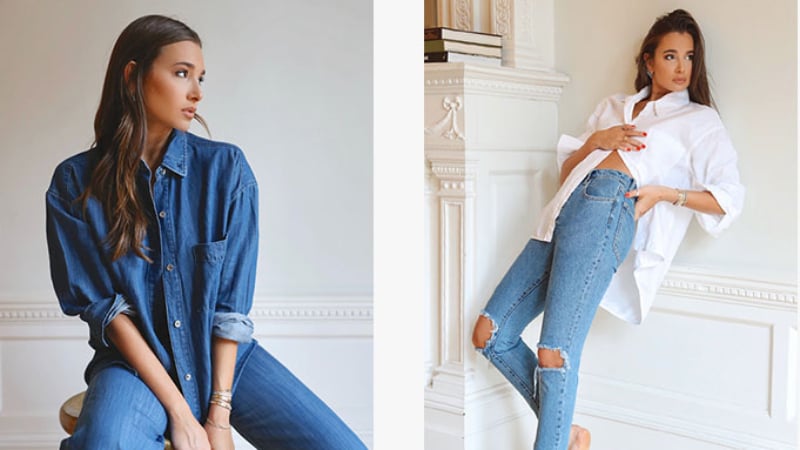 33. THE ICONIC
THE ICONIC is an online fashion marketplace that stocks some of the biggest designers from Australia and worldwide. Here you can find workout clothes, workwear, formalwear, and footwear for every day of the week. You can get some shopping done for the home while you're there. With a huge range of prices and incredible pieces to choose from, this is your one-stop shop for all things fashion.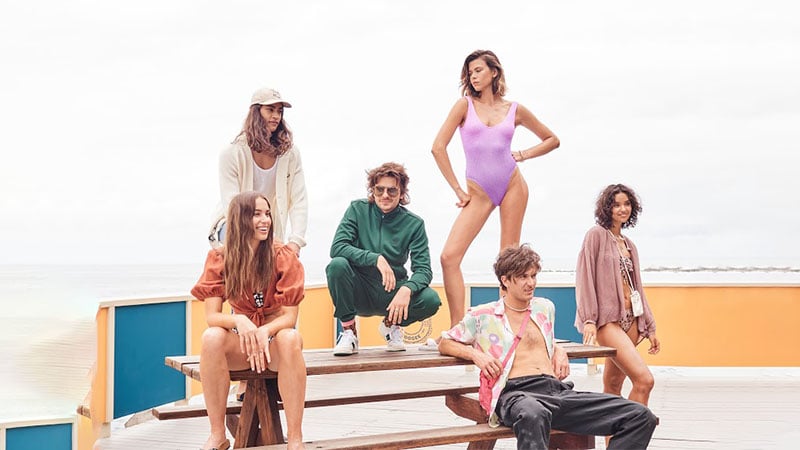 34. BNKR
From elevated essentials to dresses for special events, this online fashion retailer provides great clothes for any occasion. A long list of brands is housed on this platform, such as Finders Keepers, Keepsake, and C/MEO. Put a stylish spin on every outfit you wear, from the office to a night out and everything in between.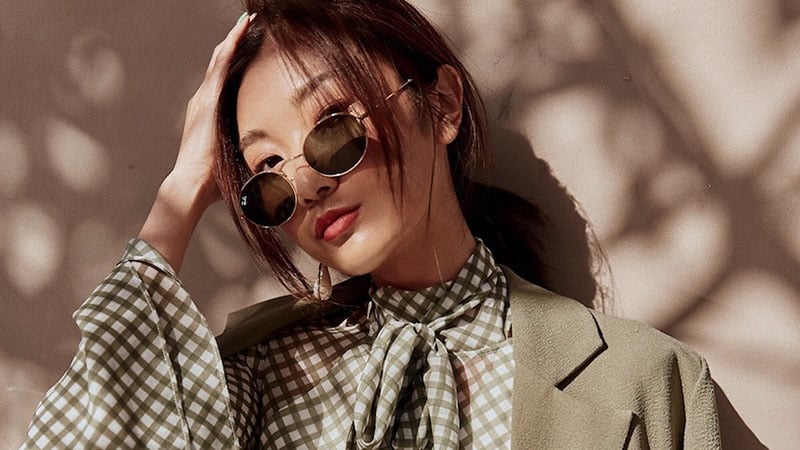 35. Uniqlo
Uniqlo is one of the leading brands for women and men worldwide. Founded in Japan in 1974, this retailer specializes in everyday clothing in all types of temperatures. If you're in the freezing cold, these clothes will keep you snug and warm for hours on end. The effortlessly stylish pieces are made with great quality and are timeless in design.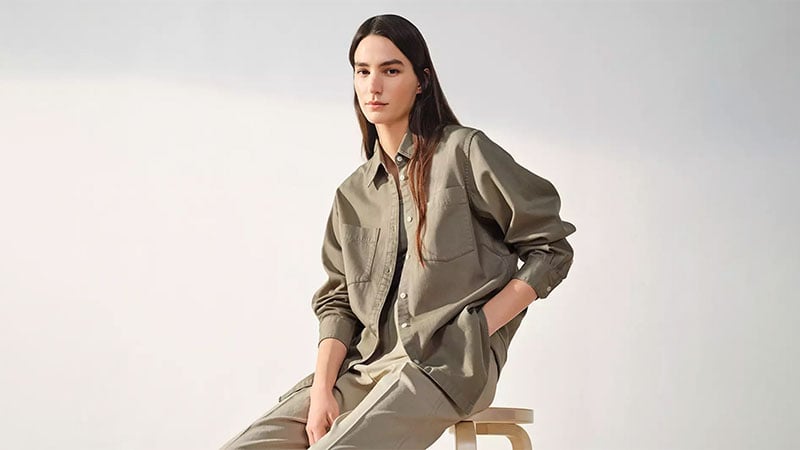 36. Showpo
If you want to look effortlessly cool every time you leave the house, you have to take a look at Showpo. This Australian brand offers the latest designs from their in-house team and other labels that will certainly leave you looking and feeling incredible. This retailer, founded by Jane Lu in 2010, houses brands such as Dr. Martens, Levi's, and Rolla's. Plus, there are plenty of shoes and beauty stuff there, too!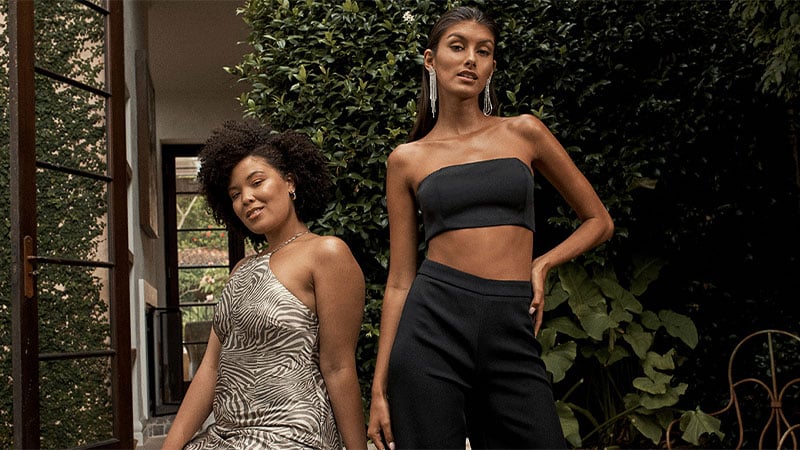 37. Glue Store
Glue Store is the ultimate destination if you're looking for stylish and casual clothes. While this platform provides thousands of designs for fashion lovers, it isn't fast-fashion and prides itself on its unique offering for every wearer. There's an enormous house of brands to choose from here, such as Nude Lucy, Clavin Klein, and Wrangler.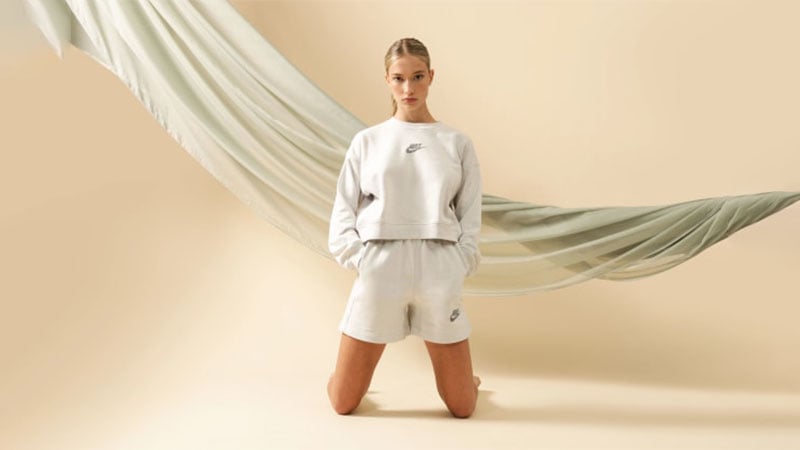 38. Everlane
Essentials but elevated, Everlane is more than just your basics. These elegant garments are timeless in nature and created using ethical materials and sustainable practices. With sweaters, trousers, dresses, and T-shirts, you can choose pieces for every day that will last for years to come.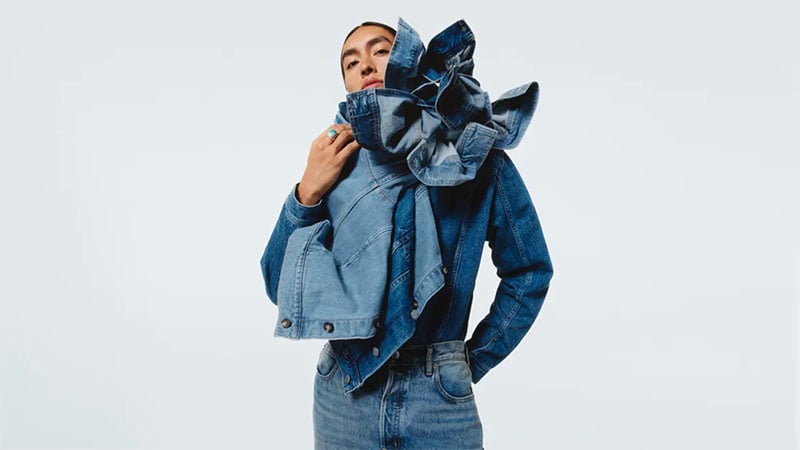 39. GAP
For decades, GAP has provided high-quality clothes with a fashionable spin. Something here is sure to impress with swimwear, sporting attire, and casual basics all under one roof. Scroll through the thousands of clothing options available, and try to stop yourself from buying everything. Each garment is a staple for the wardrobe, providing the modern woman with clean and elegant fashion choices.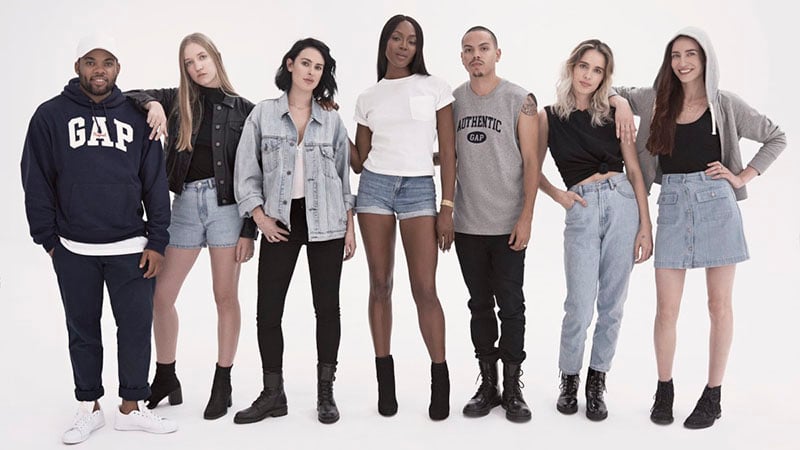 40. River Island
If you want to turn heads when you leave the house, River Island is the place to begin your shopping journey. You can take your style game to the next level with thousands of styles available. From bright colors to more neutral options, the garments seek inspiration from the runway and the season's biggest trends. No matter the occasion, River Island has you covered.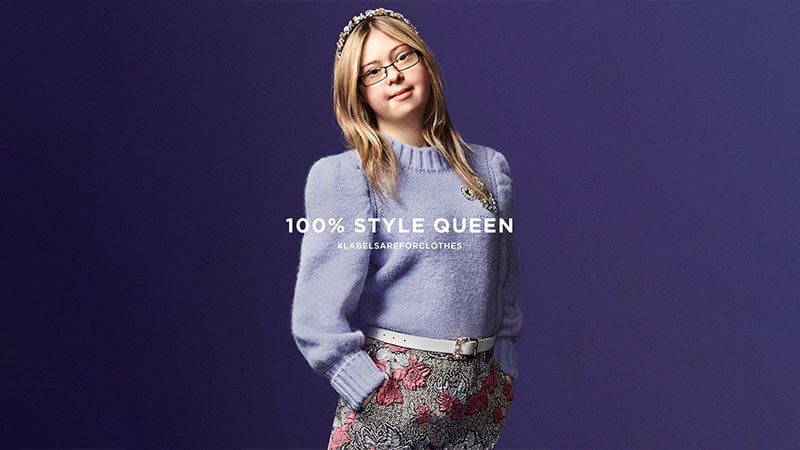 41. Acne Studios
You can't go past Acne Studios for the latest styles that inspire the biggest fashion lovers worldwide. Founded in Sweden in the '90s, this brand houses some of the most influential pieces inspired by streetwear and trending pieces on and off the runway. You will find statement tailoring, funky patterns, structural outerwear, and timeless silhouettes infused with cool and chic elements that will turn some heads. If you want to stand out from the others, this online shopping site is for you.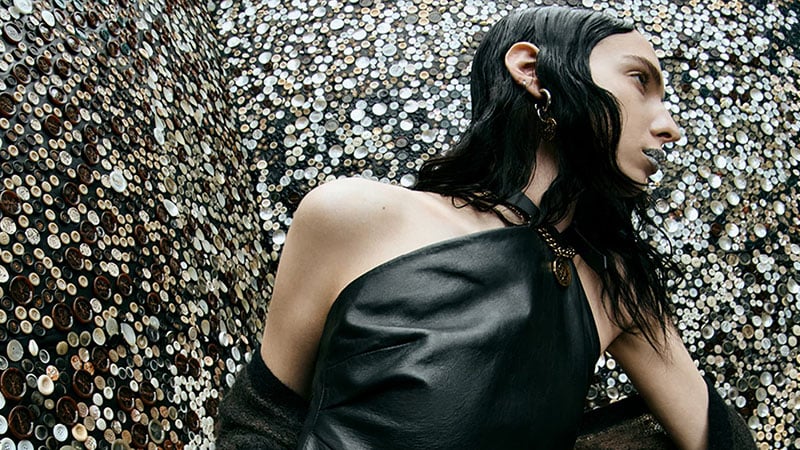 Online Shopping Sites for Women FAQs
What is the best online shopping website?
The best online shopping sites for women are ASOS, Boohoo, Nordstorm, Free People, Nasty Girl, Farfetch, Rag and Bone, American Eagle Outfitters, and SSENSE.
What are the cheapest online shopping sites?
The cheapest online shopping sites for women are Asos, Boohoo, H&M, Missguided, Nasty Girl, Topshop, Forever 21, and Amazon Fashion.
What is a good website to buy cute clothes?
If you are looking for cute clothing, popular choices for online shopping include ASOS, Boohoo, Free People, H&M, and Nordstrom.
What is the best online boutique store?
ASOS is considered by many to be the best online store because of its inclusivity with sizes and the wide range of products on offer, everything from clothing to makeup and gifts. There is also something to be found for every budget. If you are looking for luxury pieces, you can also shop at Farfetch, MyTheresa, or SSENSE.
What are the best online women's clothing stores?
The best online clothing stores for women include ASOS, Farfetch, Boohoo, SSENSE, NastyGal, and Free People. There are different sites for those who prefer luxury fashion, want statement styles, or want something cheap and simple.
SUBSCRIBE TO OUR NEWSLETTER
Subscribe to our mailing list and get interesting stuff and updates to your email inbox.