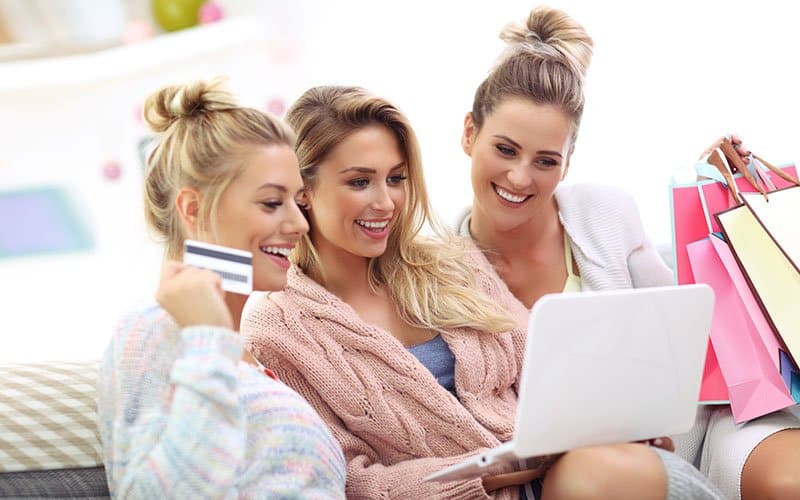 Is there anything better than getting cozy on the couch on a rainy day and shopping through all the latest styles online? That rush of purchasing a new dress with a simple click is almost too good, isn't it? All you need to do is keep reading, as we will take you through the best online shopping sites for women.
1. Rent The Runway
Say goodbye to the same old boring style! With Rent The Runway, you can experience a fresh look every month, all within your budget. Join millions of like-minded fashionistas in taking charge of their wardrobe for less with this revolutionary approach to clothing rental, all while being part of an empowering movement for millions of women worldwide.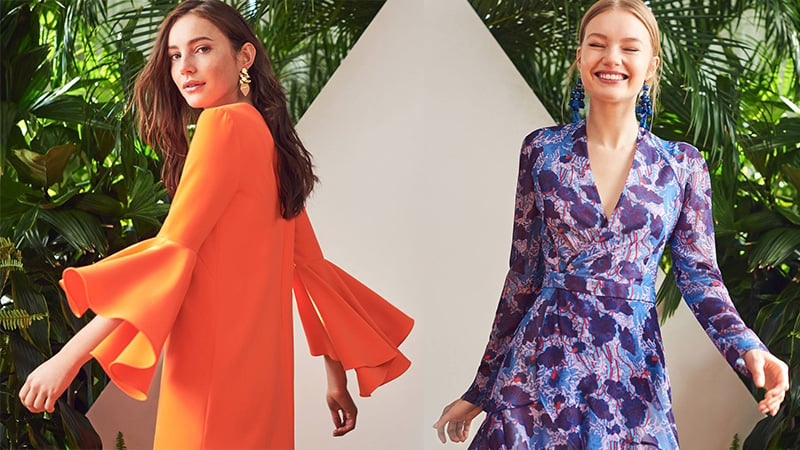 2. SENREVE
Senreve is a luxury handbag brand designed from the ground up to meet modern women's needs – practicality, style, and sophistication. At their core lies versatility; pieces ranging from laptop bags to clutches make transitioning between day and night easily. Every bag is made of high-quality, 100 percent genuine full-grain Italian leather with innovative construction techniques for superior quality you can trust in your everyday wear!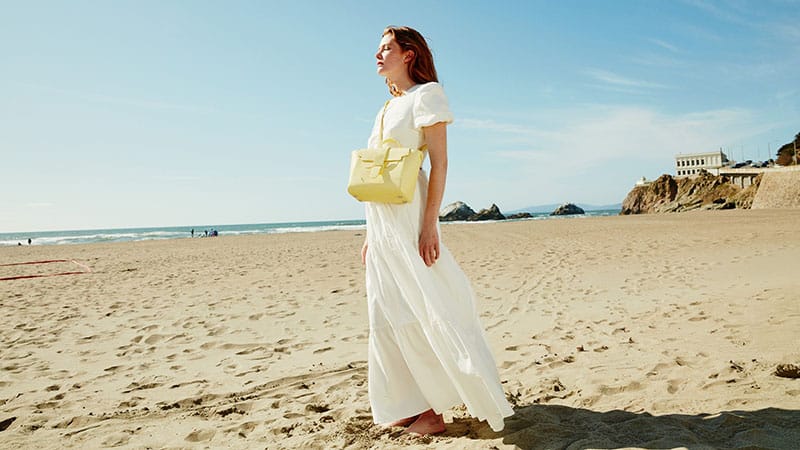 3. M.M.LaFleur
M.M.LaFleur, is a renowned workwear company founded in 2013 by Sarah LaFleur and Miyako Nakamura, the former head designer of Zac Posen. The business has expanded over the years, recruiting individuals who share the company's vision of empowerment. The brand's deep focus on gender equity and sustainability are inextricably linked. It is working with advisory firm Eleven Radius to develop a long-term sustainability roadmap based on The UN's Sustainable Development Goals.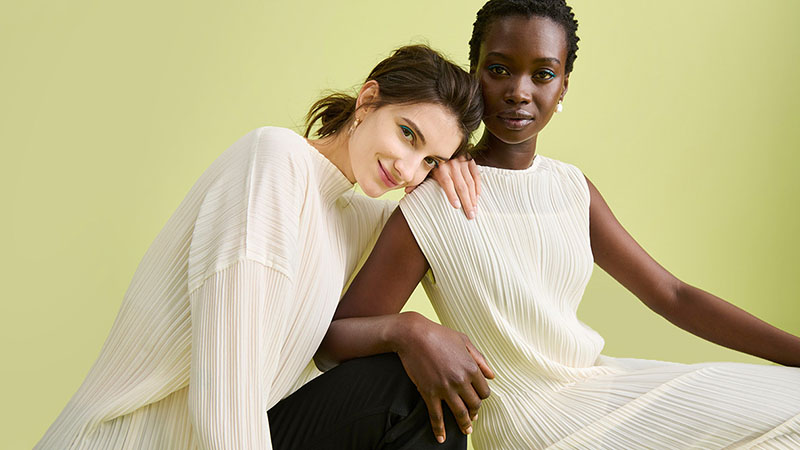 4. Passenger
Passenger clothing pays special attention to the smallest details and designs garments to withstand the daily grinds of everyday life. At the start of 2022, 80% of the range is made with responsible materials like Recycled Cotton, Recycled Polyester, Hemp, and Organic Cotton. Stories of escapism are woven into the fabric, and each design tells a different one; the smell of a campfire on a beanie or the sweat stain on a favorite t-shirt. Passenger believes that what you wear reflects who you are!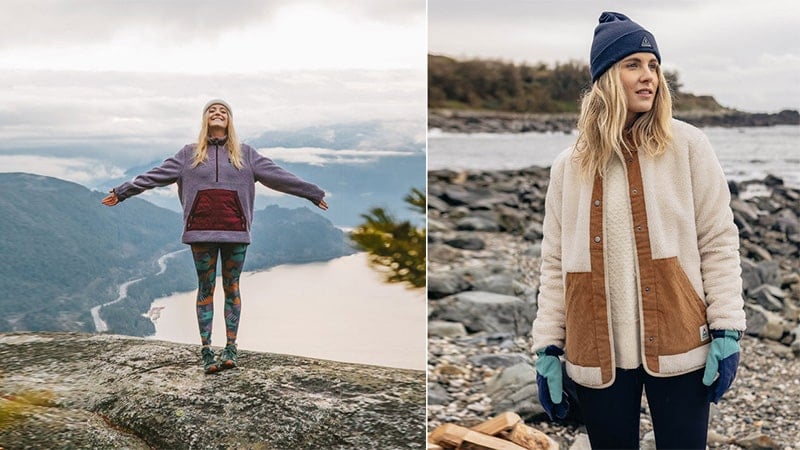 5. AMO Denim
If you are looking for practical yet stylish clothing, look no further than AMO Denim. Founded in Los Angeles in 2014, the brand started with just five styles of jeans but has continued to grow in the years since, becoming a firm favorite of many loyal customers. The reason is simple; the exceptional quality and superb construction. An AMO product is made to last, created with the finest fabrics, and produced in California. You can shop by fit and style, making finding the perfect pair of jeans easy.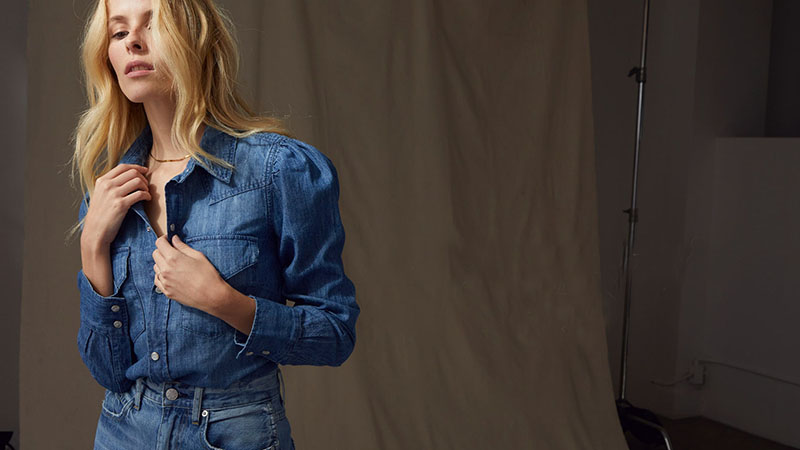 6. OMNES
OMNES clothing is revolutionizing fashion with its commitment to sustainability. Not only do they ensure their work has no negative effect on the environment or people involved, but this fashion-forward brand also works closely with Earthly in measuring and offsetting carbon emissions per head. On top of that, all staff members are guaranteed a living wage rate for regional standards -OMNES sets an inspiring example as ethical leaders within the industry!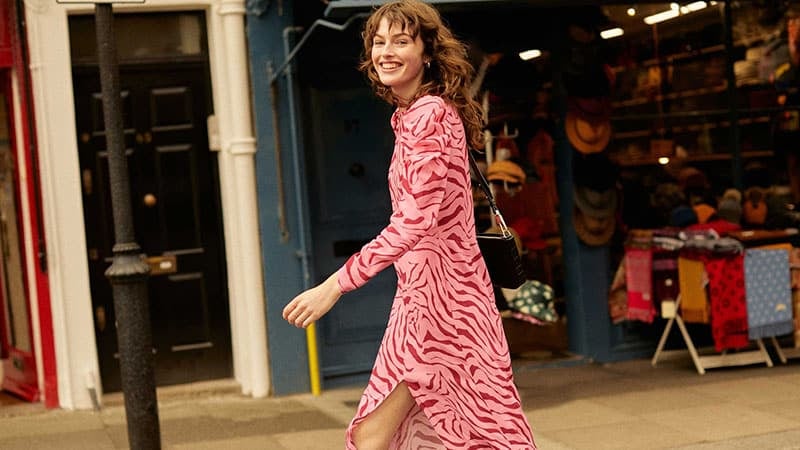 7. Vilebrequin
Vilebrequin, the iconic clothing brand founded in 1971 by French fashion designer Yvette and photographer/sports automobile journalist Fred Prysquel, has achieved international fame. With store locations spread across Europe to North America – including cities such as Paris, London, and New York City – Villebrequin's distinctive beachwear celebrates an appreciation for luxury that is rooted in its namesake: 'crankshaft.' An interesting detail about this dynamic duo? Fred is colorblind, leaving his wife with the sole responsibility of picking out all the colors for their designs.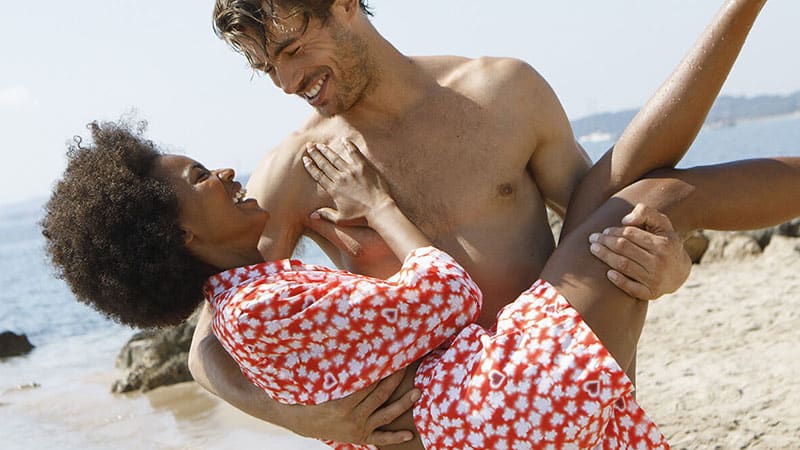 8. Sonia Rykiel
Through her distinct and pioneering vision, Sonia Rykiel has been a revolutionary figure in the fashion industry since 1970. With an emphasis on pushing boundaries and crafting clothes that match real lifestyle attitudes, she truly embodied modernity by instituting progressive approaches to ready-to-wear clothing. In celebration of this iconic designer's legacy, Laura boutique is proud to offer exclusive collections of their women's sweaters for all genders worldwide – allowing them to continue embracing these values for generations ahead!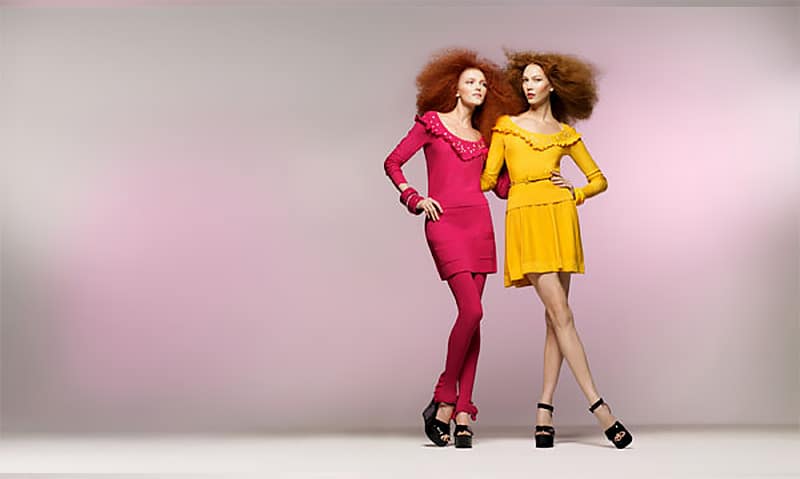 9. Brava Fabrics
Brava Fabrics is more than great quality garments; it is a company that is focused on creating fair fashion. This means that every piece is designed to be cared for properly so that they last. Brava Fabrics has a warehouse based in Barcelona and is a company that places great importance on the sustainability of its fabric and ensures that what they use is cruelty-free. It has a wide range of sizes, considering that bodies come in all shapes and forms, and your style should not be restricted because of your size.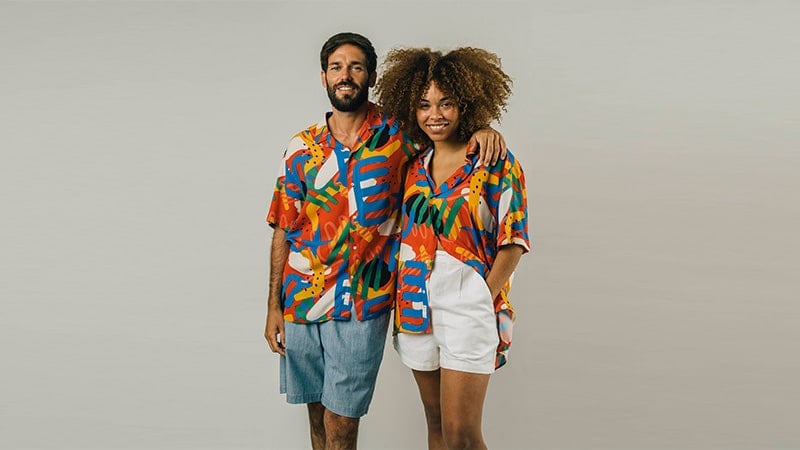 10. non
London-based non is a brand that offers conscious selvedge denim in minimalist all-gender styles. Their focus is on relaxed and oversized fits, but what sets them apart is their commitment to sustainability. The brand only uses recycled or organic materials and partners with environmentally conscious production companies to further minimize their impact on the environment. Their dedication to creating sustainable streetwear fashion does not sacrifice style or quality. Every piece of clothing is designed with a modern minimalistic approach, making it a perfect fit for any conscious fashion lover.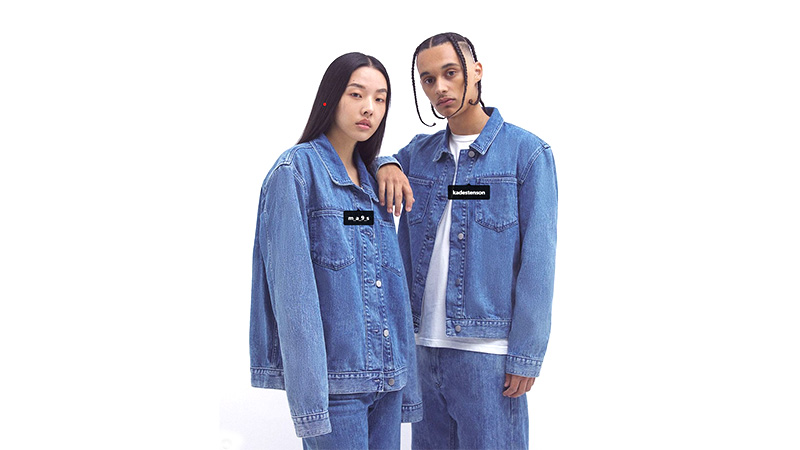 11. Boohoo
Boohoo is one of the world's fastest-growing e-commerce sites. The booming retailer offers non-stop fashion, with up to 100 new pieces hitting the site daily. The majority of styles on offer are under AU$100, and some are even as low as $2, so fill up your basket without any pesky spending guilt.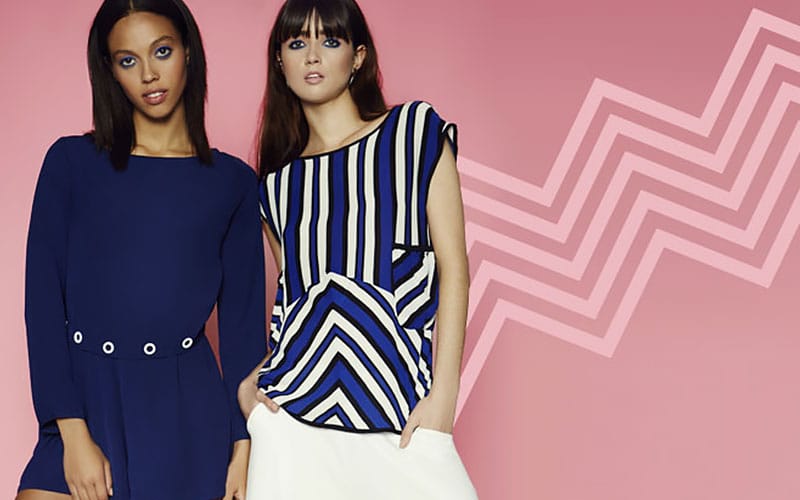 12. Nasty Gal
Created by "girlboss" Sophia Amoruso, Nasty Gal began selling vintage clothing as a humble eBay store. Since then, the brand has grown into an e-commerce giant that sells a broad range of genuine vintage and new, vintage-inspired pieces. This site is perfect for girls with a little bit of attitude who like to have a lot of fun.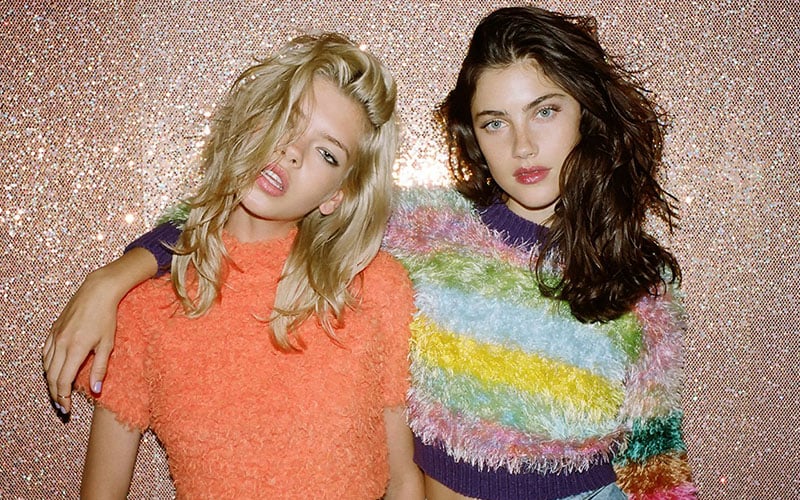 13. Amazon Fashion
Amazon has a wide range of products on offer to suit every budget. This online company stocks everything from socks to waist trainers, and you can sort your search by brand, price, and size. Another highlight of using this shopping site is the customers' review segment, which categorizes many products. So, for example, you can choose from items that have been rated four stars and up. Plus, if you have Amazon Prime, you can enjoy free delivery on many purchases.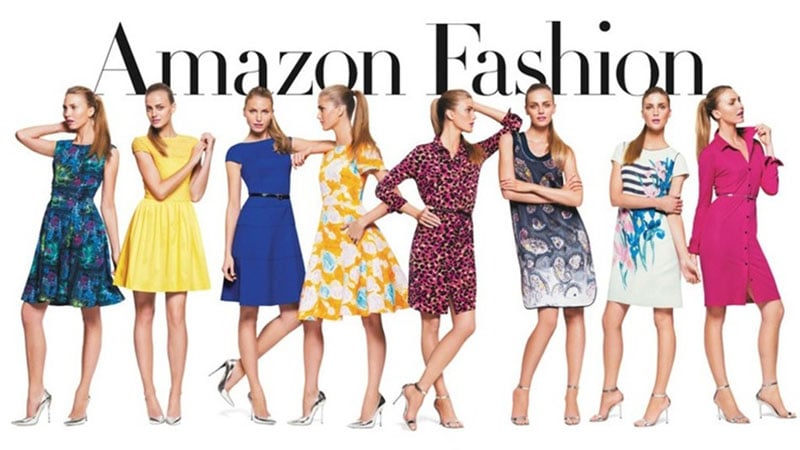 14. Farfetch
There's only one of you, so why wear something that everyone else has? Finding your perfect piece of clothing shouldn't be a hassle, thanks to Farfetch. With vintage pieces from the labels you love like Chanel, Yves Saint Laurent, and Versace, you can be seen in something that no one else is wearing.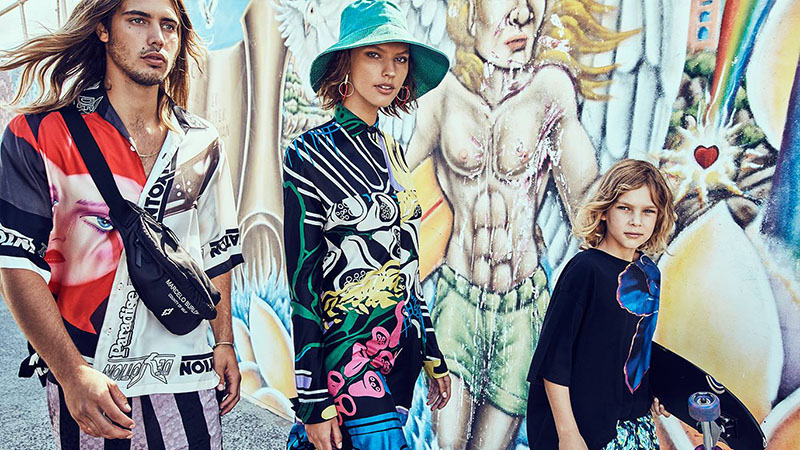 15. SSENSE
For lovers of luxury fashion and independent designers, look no further than SSense. With thousands of incredible curated pieces available, you can find a one-of-a-kind piece that others will adore or the latest items fresh off the runway. Whether you're gaga for Gucci or a lover of La Perla, this is the site for you.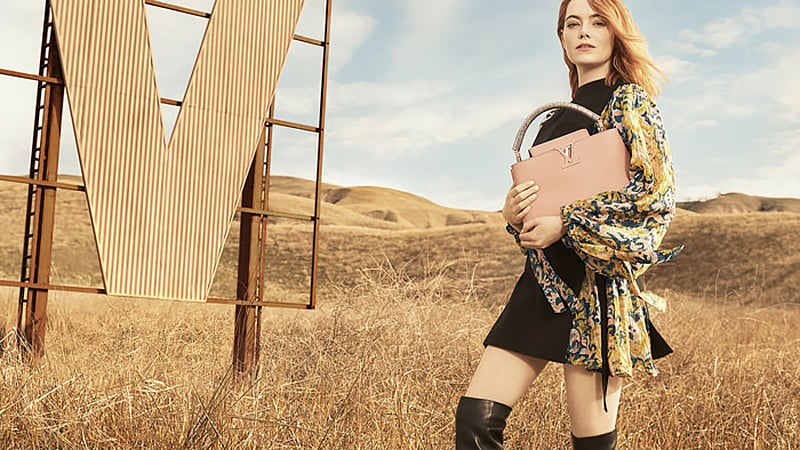 16. The Outnet
Created by the people at Net-A-Porter, The Outnet is the ultimate destination for exclusive discounts on more than 350 designer labels. Some of the featured brands include Chloé, Stuart Weitzman, and Oscar de la Renta. If you're after your first luxury piece, this is a great place to visit, but you don't want to spend your entire paycheck on it.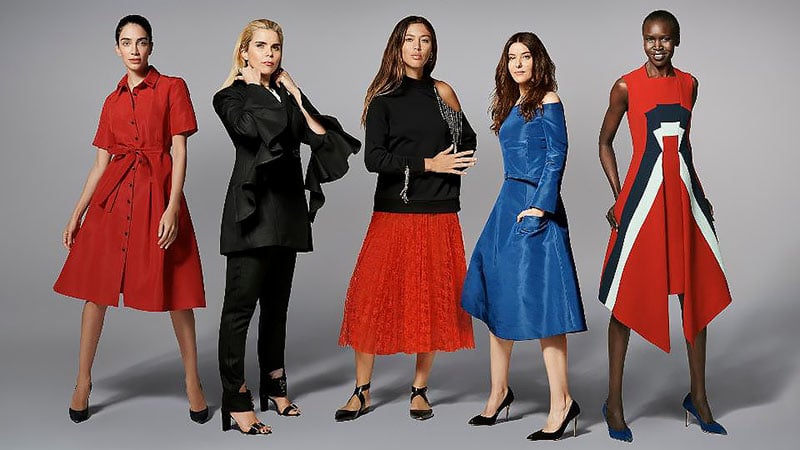 17. Free People
If you're a free spirit or a hippy at heart, Free People is your online shopping destination. This bohemian retailer dishes up the goods when it comes to dreamy designs. Fill up your basket with wonderful pieces that are fit for brunch, the beach, or a trip around the world. Also, take a look at the brand's Movement label for great activewear.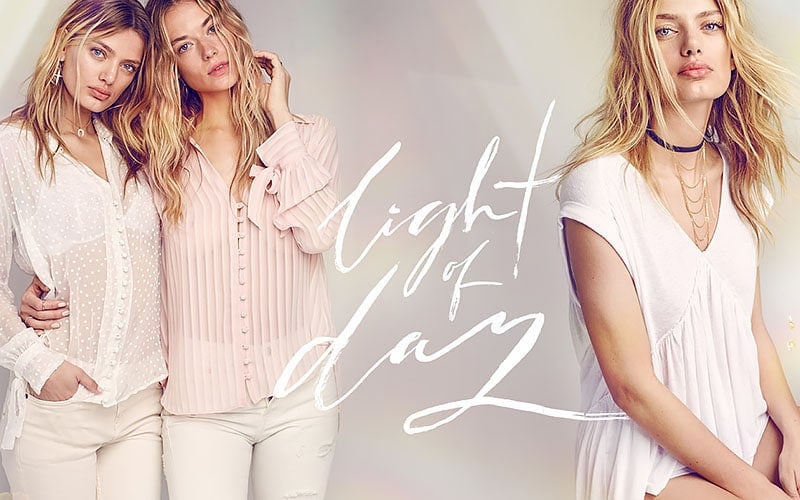 18. ASOS
You've been missing out if you haven't shopped online at ASOS. This site is a one-stop destination for all of your fashion and beauty needs at a reasonable price. Filter through thousands of on-trend products from various brands as well as the ASOS house labels.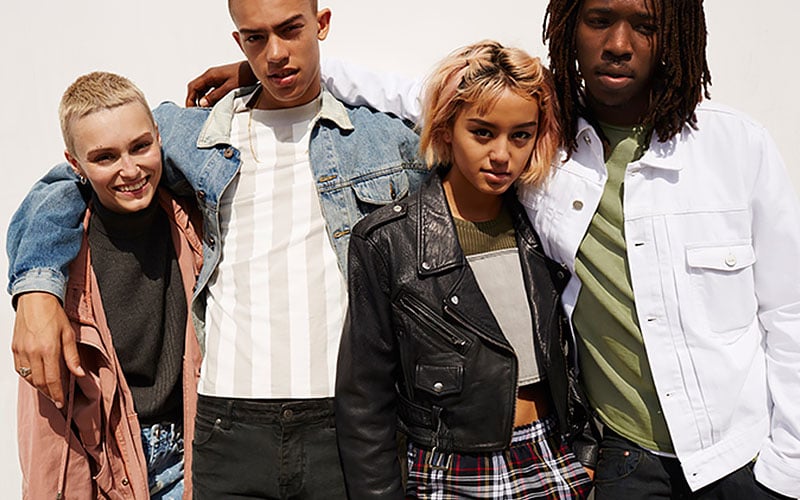 19. H&M
Do we even need to introduce H&M? The Swedish super-retailer is everyone's first choice for affordable, fast-fashion clothing, and its online store makes it all available from the comfort of your home. Sit on the couch while stocking up on great basics, lingerie, trends, accessories, workwear, activewear, and even homewares.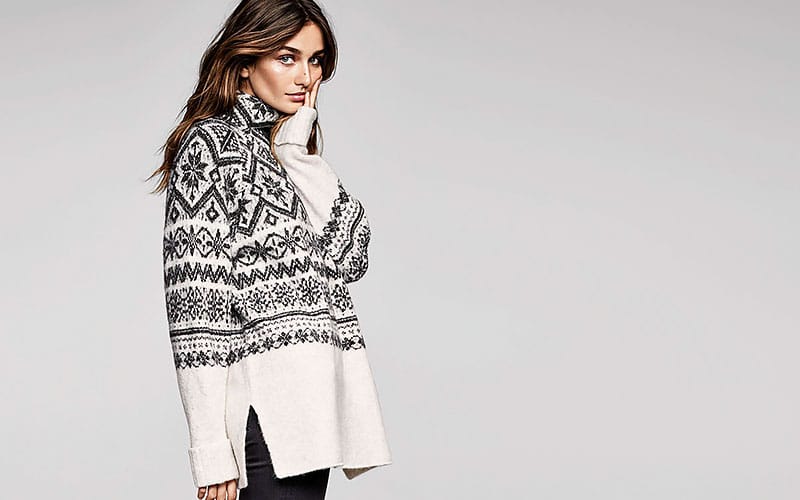 20. Shopbop
Since its launch in 2000, Shopbop has become a site that fashionistas know and love. It's the perfect place to shop for both contemporary and designer labels and has an impressive selection of apparel, shoes, bags, and accessories. Another major highlight of this site is that it offers lookbook and wardrobe advice features, which makes the online experience all the more enjoyable!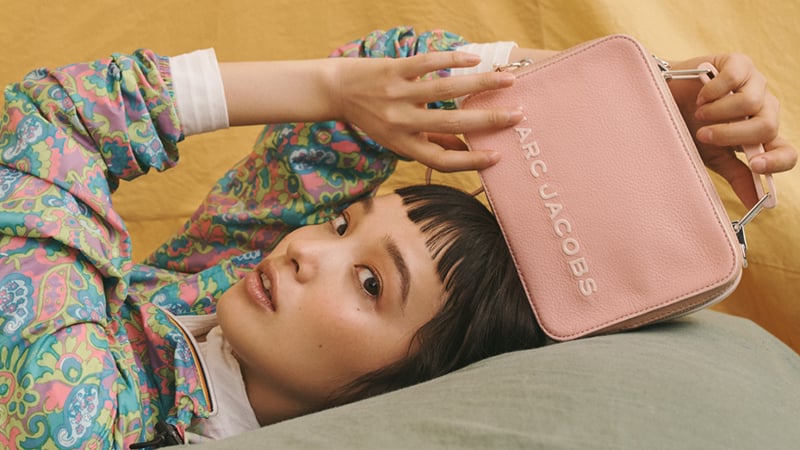 21. Nordstrom
Nordstrom has been a leading fashion retailer for over 100 years and is continuing to uphold the title. Although the brand's online store is obviously a lot younger, it follows suit from Nordstrom's physical stores regarding excellent service and extensive product range.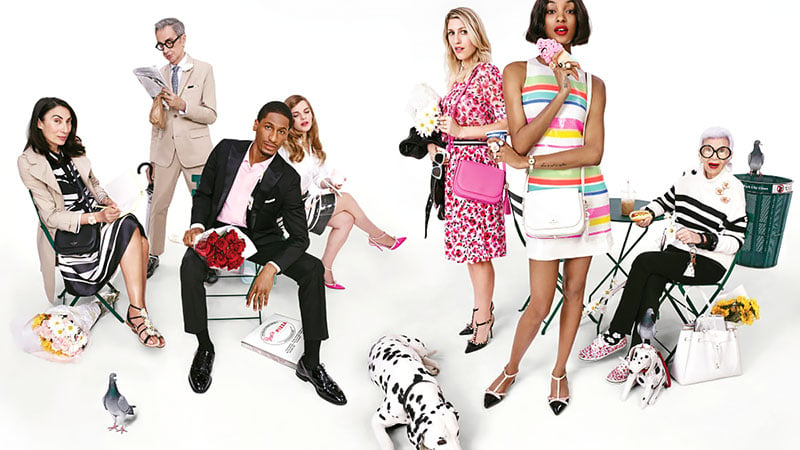 22. Nordstrom Rack
If you love a bargain, then Nordstrom Rack is the place to go! We all know that designer clothes can come with a high price tag, but this is the site that helps you save money while also getting your hands on your dream brands. At Nordstrom Rack, you can get up to 70 percent off the original department store and boutique prices, and they are continually adding new items to the inventory. Be sure to check in weekly for new arrivals and shop your favorite styles, which can be done from the comfort of your living room. If you want to browse on the go, the mobile app also makes shopping super easy!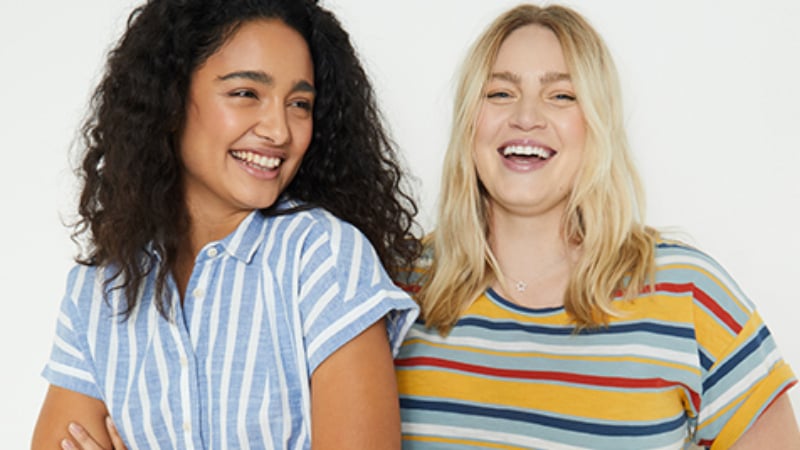 23. Saks Fifth Avenue
Most people have heard of Saks Fifth Avenue, the famous New York department store, and their online site does not disappoint. Saks is known for fashionable and exclusive items; you can now shop them from the comfort of your home. Choose from a wide range of designers, pick the trendiest apparel, handbags, and shoes, and finish off your looks with interesting pieces of jewelry and chic accessories. If you need inspiration, The Edit highlights seasonal favorites and trends, and the editorials are always impressive.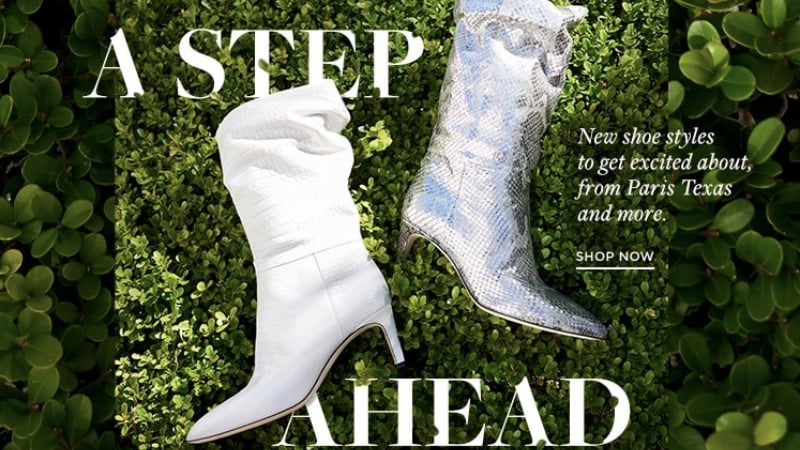 24. Verishop
Verishop is the one-stop-online-shop customers love because they have so many different apartments. From men's and women's clothing and apparel to beauty and wellness or stylish pieces for your home, this is the best way to find items you love or the perfect gift for friends and dear ones. Shop from both global and digitally native brands, including Billie the Label, and leisurewear brand LETT. Another highlight is the fast and free shipping and 24-hour customer service, which makes the whole experience easy and fun!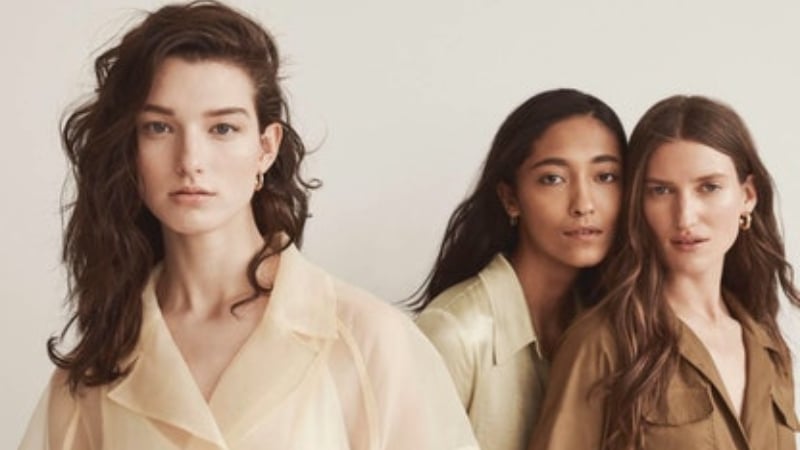 25. Forever21
Forever 21 offers super-affordable casual wear that is both cute and stylish. This user-friendly online store is the perfect place to pick up all the trends that you want to try without investing too much financially. The brand also loves social media and often re-posts customers' photos, so get buying and then get snapping to feel the online love.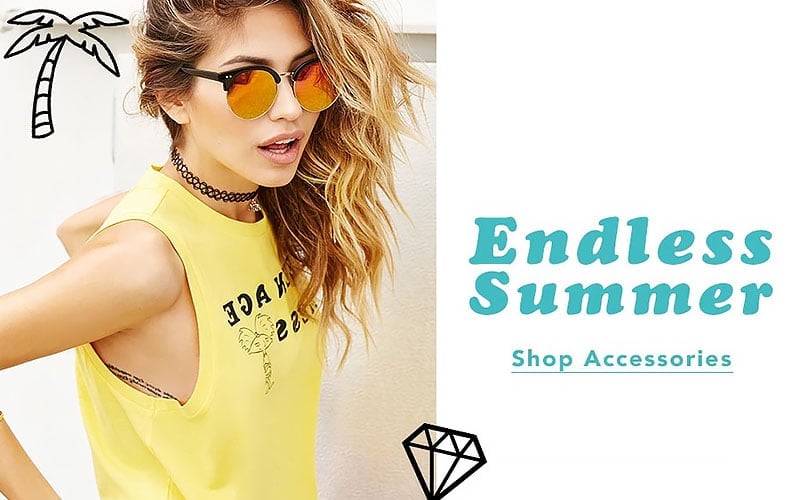 26. MyTheresa
MyTheresa has been around for over 30 years, first as a fashion hotspot in Munich, and later as an online extension of the exclusive store. What can you expect from this site? For starters, fast delivery within one business day, free returns within 30 days, and an impressive collection of designer items! The site stocks over 250 international designers and is known as one of the best sites to purchase luxury buys, with big names including Acne Studios, Emilio Pucci, and Fendi.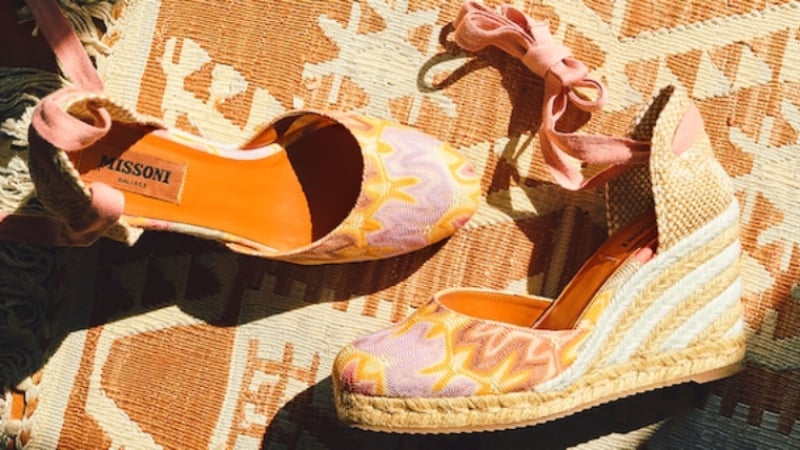 27. Marks and Spencer
Marks and Spencer, which launched its Australian web store this year, offers a range of relaxed and chic styles that are all well within budget. Check out the brand's extensive range of accessories to find affordable pieces to match every outfit. Also, explore the M&S & Alexa Chung Collaboration for great vintage-inspired styles.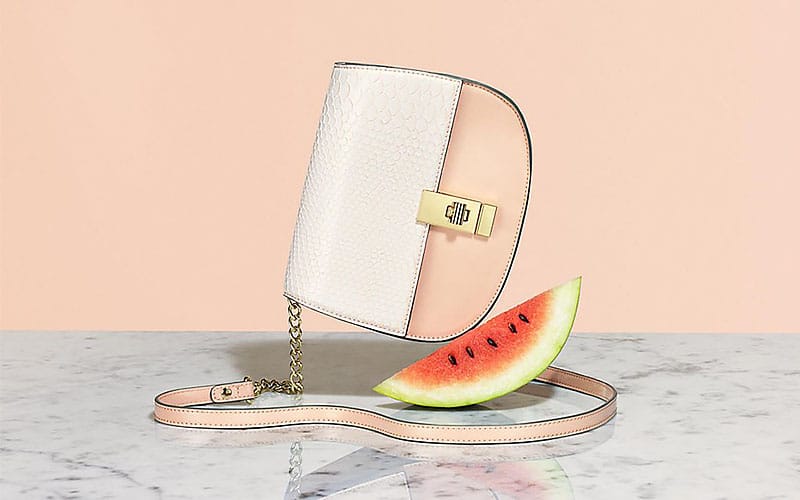 28. & Other Stories
If you live in the U.K., U.S., or one of a selection of European countries, you are lucky enough to shop online at &OtherStories. The brand focuses on the whole outfit, making accessories an essential part of its business. The clothes are nice, but the pieces to buy are bags, shoes, sunglasses, and jewelry.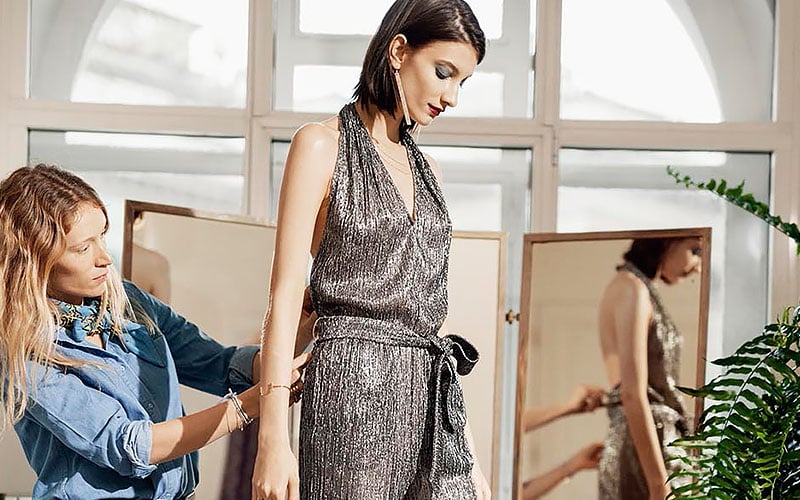 29. Coggles
Discover your next favorite piece of clothing on Coggles. Featuring designers like Victoria Beckham, Balmain, and Kenzo, you can filter through thousands of beautiful clothes and accessories to find something perfect for you. From sneakers to fine jewelry, it's the perfect shopping site for a friend or yourself.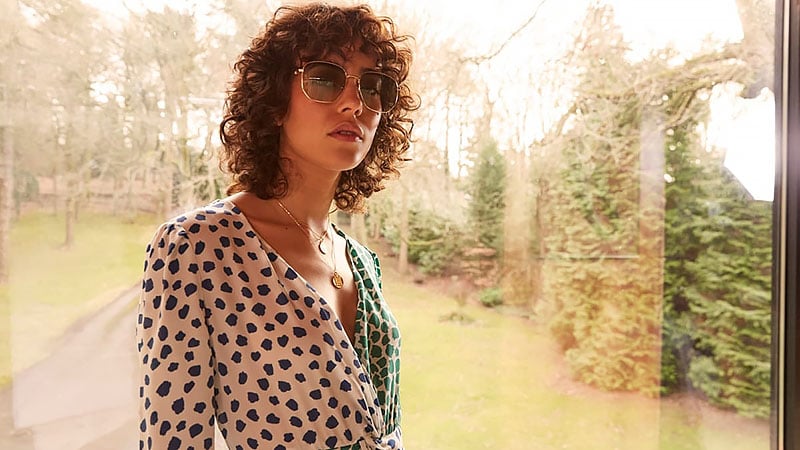 30. MatchesFashion
Everyone deserves to treat themselves occasionally, so why not do it on Matches Fashion? From the essentials to the exquisite, this site offers unmatched assistance. If you're having difficulty deciding or need extra help, let the MyStylist service help you. Whether you're unsure how to put a look together or need to spark some inspiration, this team is here to help.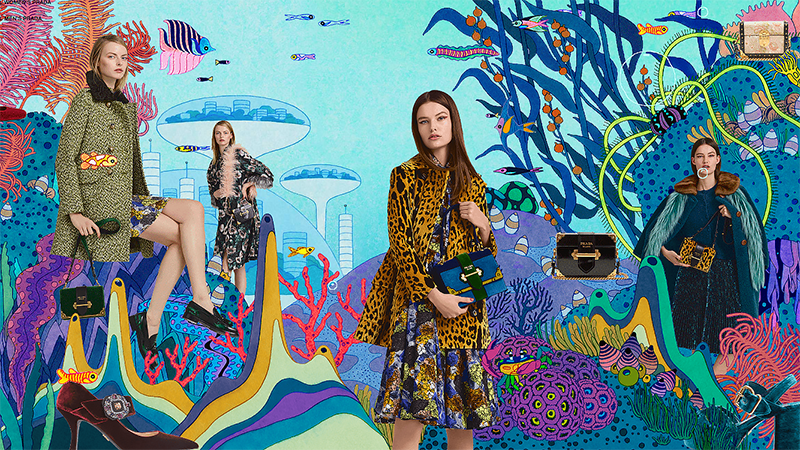 31. Urban Outfitters
Urban Outfitters stocks a huge range of brands and styles to find what you need for your desired price. Filter products by categories, styles, lengths, sizes, colors, brands, and prices to quickly hunt down key items, or click through pages and browse all the lovely styles.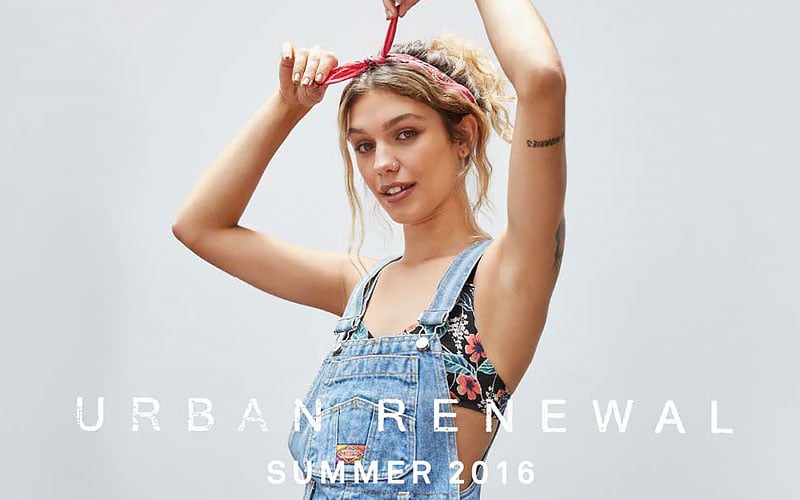 32. Luisa Via Roma
From sporty to chic, this site has it all. It offers pieces fresh off the runway, exclusive collaborations, and discounts across some of the world's biggest labels. If you're after curated styles that will make you stand out from the crowd, you can't look past Luisviaroma – it's the one-stop shop for all things beautiful.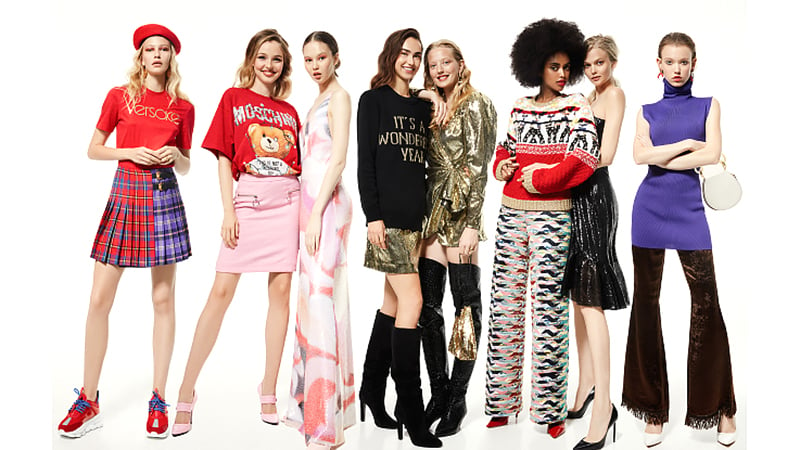 33. ModCloth
Visit ModCloth if you want indie, vintage, and retro-inspired clothing and accessories. This brand's democratizing approach to fashion is incredibly refreshing, featuring various models on its site and selling styles to suit everyone. Take a look at the dress section to find some truly beautiful pieces that are perfect for summer days and picnics in the park.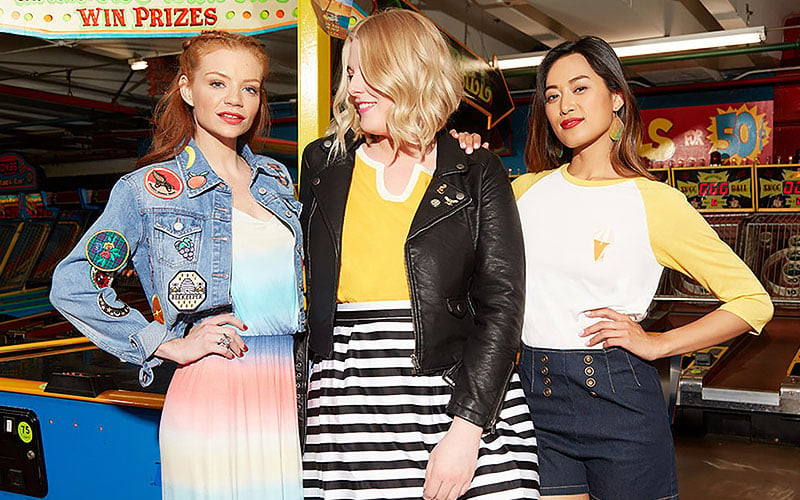 34. Rag and Bone
It's pretty awesome being able to shop from the comfort of your home. Rag and Bone have an impressive collection of apparel, footwear, and accessories for all fashion-savvy ladies. The items may come with a higher price tag than many other online stores, but you're paying for good quality and a brand name that is tried and trusted. You can read about the features and details of the garments you're interested in and use the size and fit categories.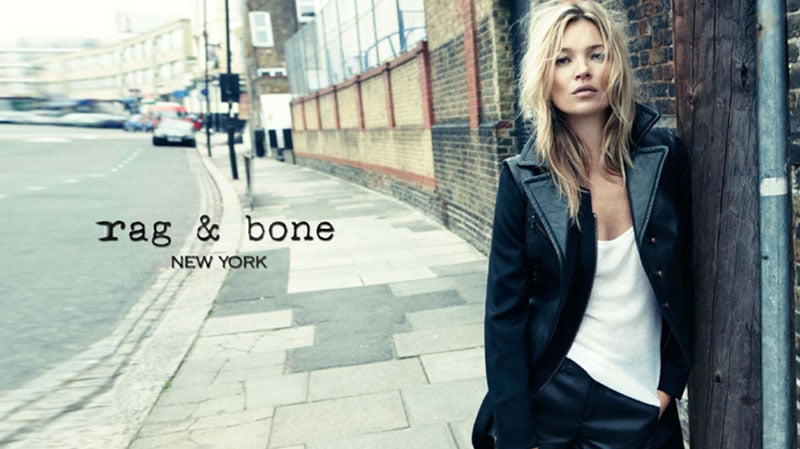 35. American Eagle Outfitters
If you want to update your wardrobe with on-trend clothing and accessories that are also high-quality and affordable, American Eagle is the brand for you. The brand has hundreds of stores across the globe, but its online site also doesn't disappoint. You can choose from various curvy and cropped jeans or stock up on super cute tops, jackets, and shoes. What more could you want?!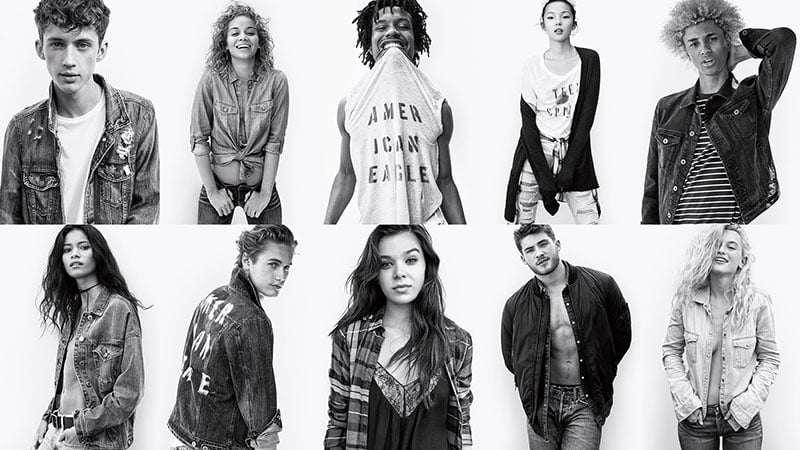 36. Revolve
You can always count on Revolve to bring you the most trendy pieces you'll need for a season update, and the site features many prominent designer brands. They've even added face masks to their list of products — so you know they're keeping an eye on current trends and needs. For convenience, fashion lovers can also get their favorite beauty products on the site, which is super appealing because you don't have to order from multiple retailers. Revolve's Shop This Look section is also a fantastic way to find outfits you want to recreate, and their dedicated customer service team will help with any issues.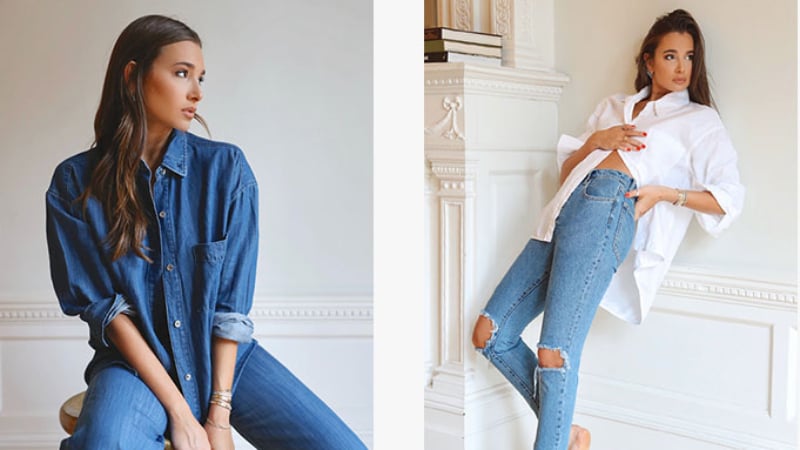 37. THE ICONIC
THE ICONIC is an online fashion marketplace that stocks some of the biggest designers from Australia and worldwide. Here you can find workout clothes, workwear, formalwear, and footwear for every day of the week. You can get some shopping done for the home while you're there. With a huge range of prices and incredible pieces to choose from, this is your one-stop shop for all things fashion.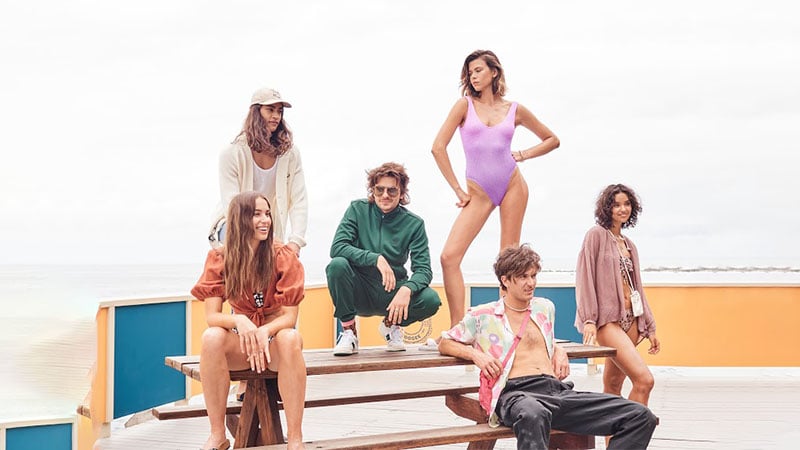 38. BNKR
From elevated essentials to dresses for special events, this online fashion retailer provides great clothes for any occasion. A long list of brands is housed on this platform, such as Finders Keepers, Keepsake, and C/MEO. Put a stylish spin on every outfit you wear, from the office to a night out and everything in between.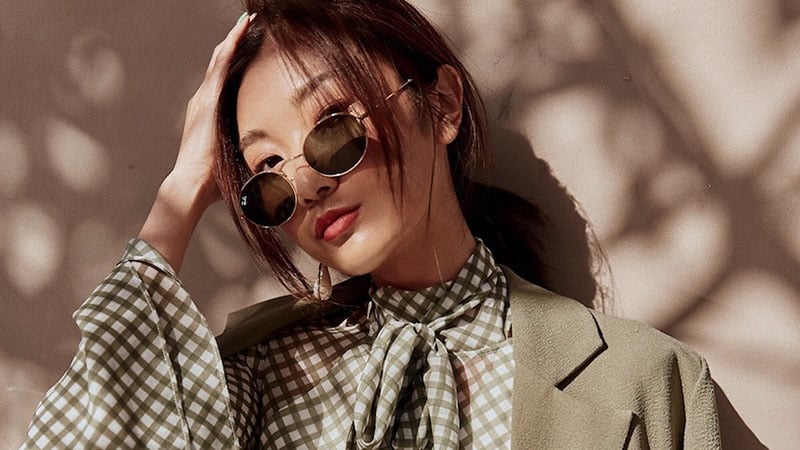 39. Uniqlo
Uniqlo is one of the leading brands for women and men worldwide. Founded in Japan in 1974, this retailer specializes in everyday clothing in all types of temperatures. If you're in the freezing cold, these clothes will keep you snug and warm for hours on end. The effortlessly stylish pieces are made with great quality and are timeless in design.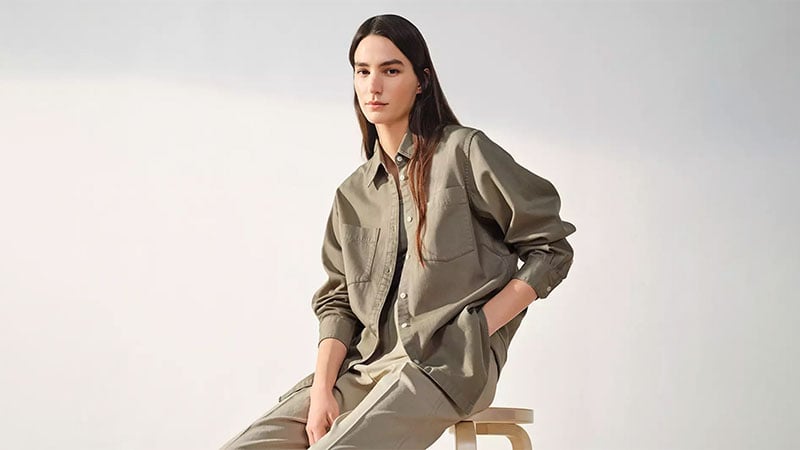 40. Showpo
If you want to look effortlessly cool every time you leave the house, you have to take a look at Showpo. This Australian brand offers the latest designs from their in-house team and other labels that will certainly leave you looking and feeling incredible. This retailer, founded by Jane Lu in 2010, houses brands such as Dr. Martens, Levi's, and Rolla's. Plus, there are plenty of shoes and beauty stuff there, too!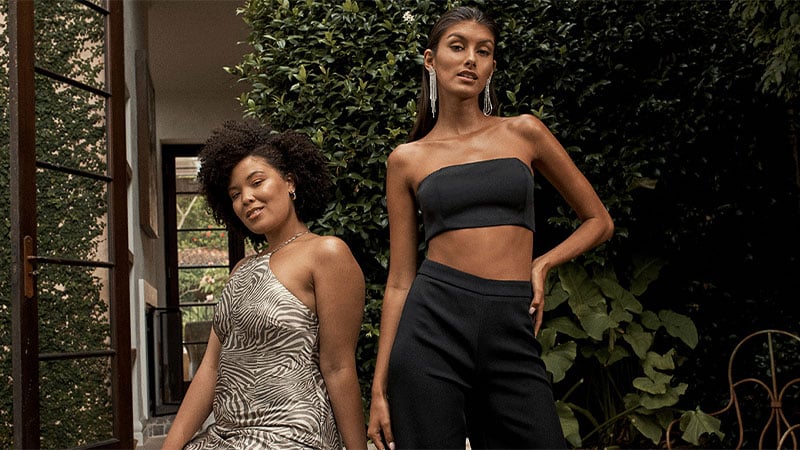 41. Glue Store
Glue Store is the ultimate destination if you're looking for stylish and casual clothes. While this platform provides thousands of designs for fashion lovers, it isn't fast-fashion and prides itself on its unique offering for every wearer. There's an enormous house of brands to choose from here, such as Nude Lucy, Clavin Klein, and Wrangler.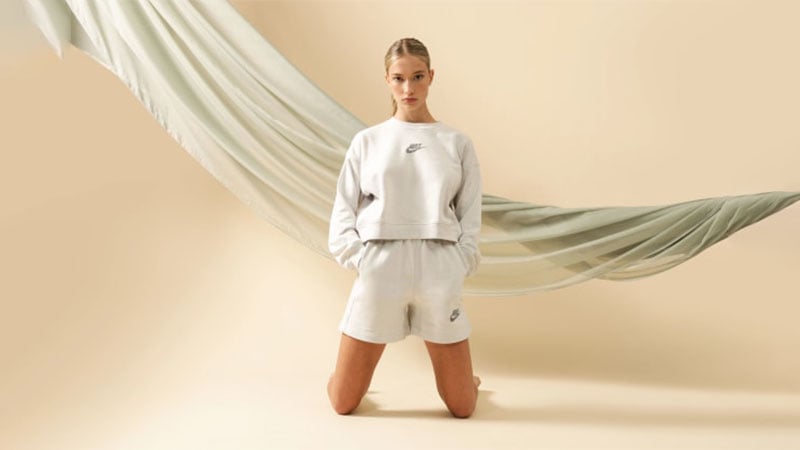 42. Everlane
Essentials but elevated, Everlane is more than just your basics. These elegant garments are timeless in nature and created using ethical materials and sustainable practices. With sweaters, trousers, dresses, and T-shirts, you can choose pieces for every day that will last for years to come.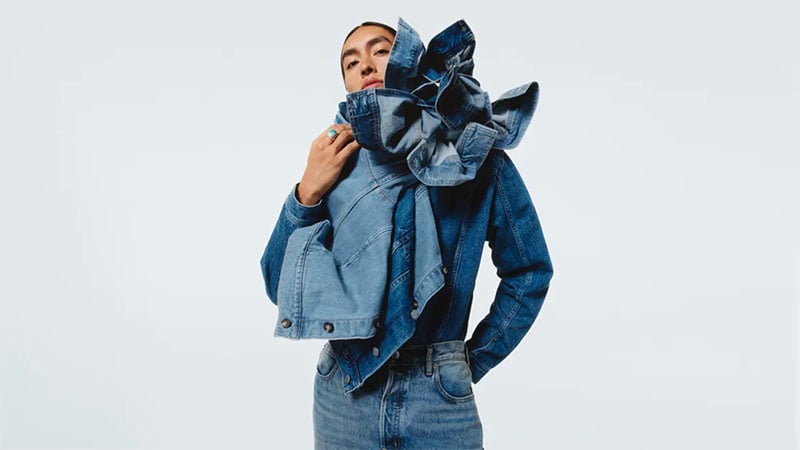 43. GAP
For decades, GAP has provided high-quality clothes with a fashionable spin. Something here is sure to impress with swimwear, sporting attire, and casual basics all under one roof. Scroll through the thousands of clothing options available, and try to stop yourself from buying everything. Each garment is a staple for the wardrobe, providing the modern woman with clean and elegant fashion choices.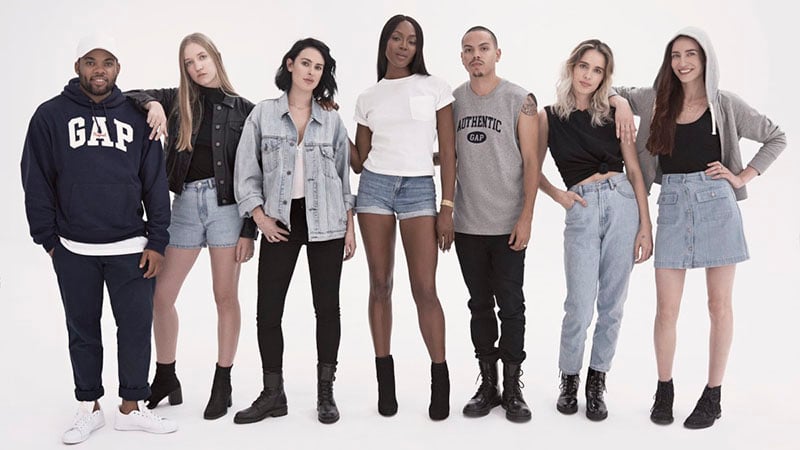 44. River Island
If you want to turn heads when you leave the house, River Island is the place to begin your shopping journey. You can take your style game to the next level with thousands of styles available. From bright colors to more neutral options, the garments seek inspiration from the runway and the season's biggest trends. No matter the occasion, River Island has you covered.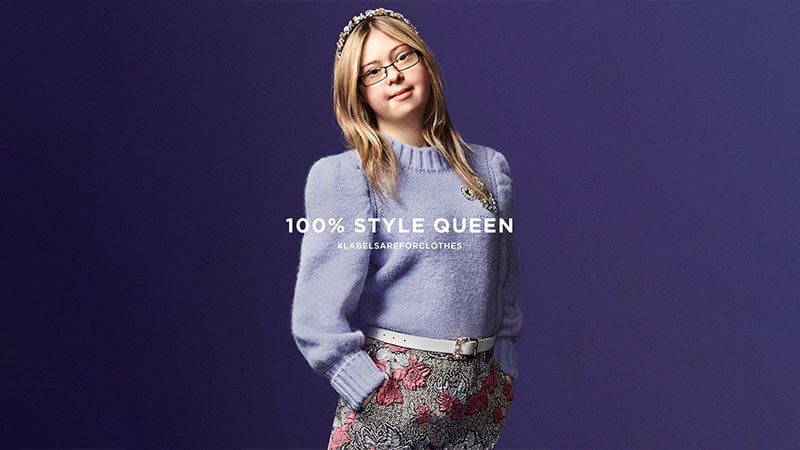 45. Acne Studios
You can't go past Acne Studios for the latest styles that inspire the biggest fashion lovers worldwide. Founded in Sweden in the '90s, this brand houses some of the most influential pieces inspired by streetwear and trending pieces on and off the runway. You will find statement tailoring, funky patterns, structural outerwear, and timeless silhouettes infused with cool and chic elements that will turn some heads. If you want to stand out from the others, this is the store for you.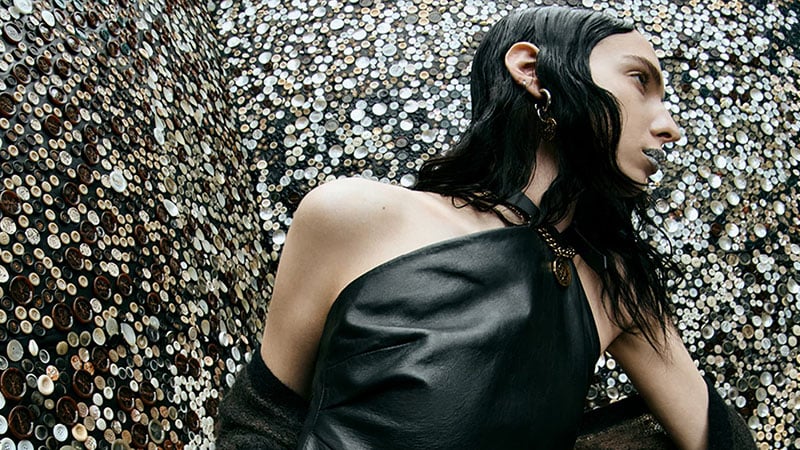 Check out the best plus size clothing stores for women of all ages!
Online Shopping Sites for Women FAQs
What is the best online shopping website?
The best online shopping sites for women are ASOS, Boohoo, Nordstorm, Free People, Nasty Girl, Farfetch, Rag and Bone, American Eagle Outfitters, and SSENSE.
What are the cheapest online shopping sites?
The cheapest online shopping sites for women are Asos, Boohoo, H&M, Missguided, Nasty Girl, Topshop, Forever 21, and Amazon Fashion.
What is a good website to buy cute clothes?
If you are looking for cute clothing, popular choices for online shopping include ASOS, Boohoo, Free People, H&M, and Nordstrom.
What is the best online boutique store?
ASOS is considered by many to be the best online store because of its inclusivity with sizes and the wide range of products on offer, everything from clothing to makeup and gifts. There is also something to be found for every budget. If you are looking for luxury pieces, you can also shop at Farfetch, MyTheresa, or SSENSE.
What are the best online women's clothing stores?
The best online clothing stores for women include ASOS, Farfetch, Boohoo, SSENSE, NastyGal, and Free People. There are different sites for those who prefer luxury fashion, want statement styles, or want something cheap and simple.
SUBSCRIBE TO OUR NEWSLETTER
Subscribe to our mailing list and get interesting stuff and updates to your email inbox.