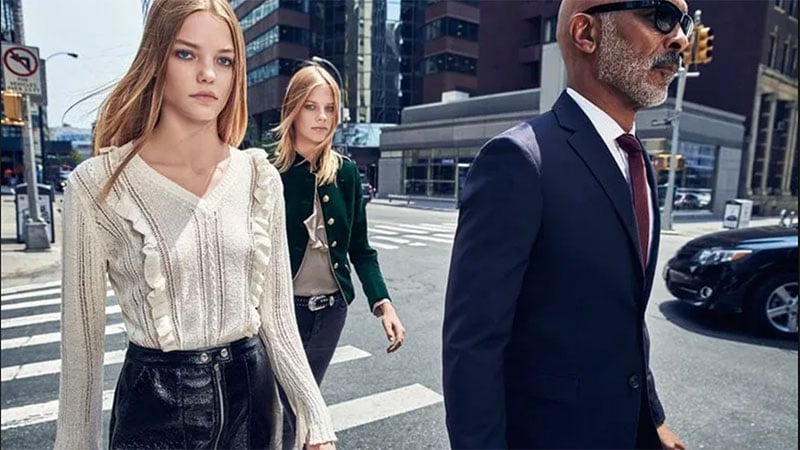 It's something that most people will experience in their lives, and it can be stressful for some. Jury duty requires a certain dress code, so planning your outfit for the occasion can feel tough. Choosing the right clothes is important for this role, and adhering to the courtroom's guidelines is imperative. But that doesn't mean you can't show a bit of personality along the way. No matter the season, there is an outfit that will make you look professional and ready for business. Whether you are going for your first day or your sixth, here is your guide for what to wear to jury duty.
Jury Duty Dress Code
Check the court dress code guidelines -usually found on the FAQ's page of their website.
Dress professionally – business casual is the best place to start
Prioritise comfort – you will likely be sitting for long hours
Stick to close-toed shoes – this is a requirement for some courts, so check in advance
Bring clothes to layer – the court may change in temperature quickly
Keep it simple – plain and simple clothes are always the best
What Not to Wear to Jury Duty
Avoid anything too casual
Steer clear of anything too revealing – if you wouldn't wear it to work, don't wear it to jury duty
Avoid slogan shirts and logo brands – they can be distracting and inappropriate for a court setting
Refrain from loud, noisy, and over-the-top accessories
Avoid ripped or detained attire
Keep the trainers at home – dress sneakers are okay, but avoid anything intended for exercise
Jury Duty Outfits for Women
Trousers
Choosing the right trousers for jury duty is an important step in dressing for the court. Choose pants that you would normally wear to a smart casual event. Colors like black, charcoal, gray, and brown are the perfect staple – you can wear them with anything and maintain a professional feel. If jeans are more your thing, stick to a clean and well-tailored fit – avoid anything ripped, oversized, or dirty. The more put-together you look, the better.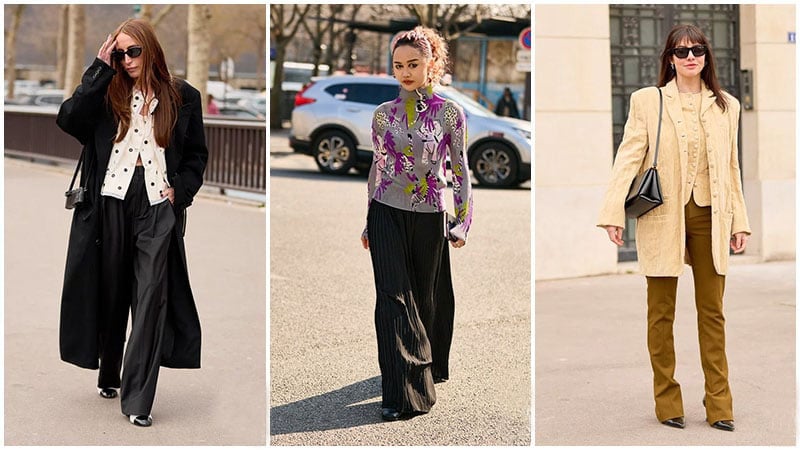 Get the Look
Suits
You can't go past a suit if you are unsure of what to wear to jury duty. This choice is timeless for any season, and you can dress it up or down to suit your personal preference. The most practical shades are gray, black, cream, and navy blue – you can throw in a bold color like green, pink, or red if you want to make a statement. However, it's best to avoid anything with a loud print or pattern, as this may not suit the dress code or appear unbecoming for the occasion.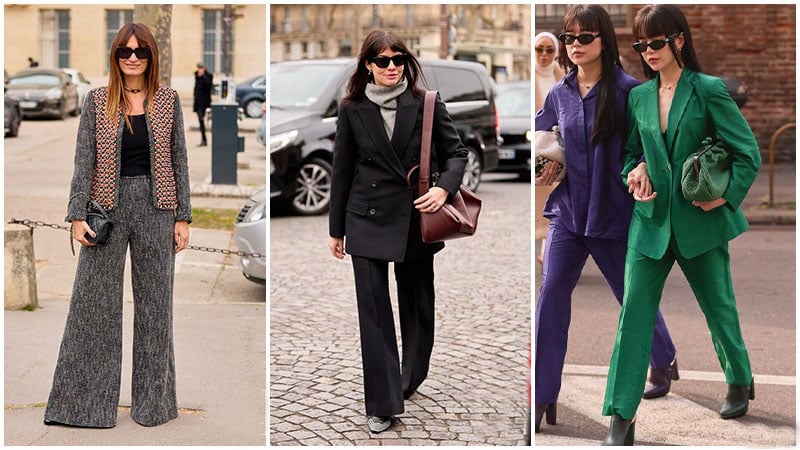 Get the Look
Dresses
If weather permits and you feel a little flirty, why not wear a dress to the court session? Not only is it a versatile and classic choice, but it's so a perfect fit for every body type and season of the year. An important factor to remember with this option is to steer clear of anything too short or tight-fitting. If it's cold outside, add a pair of stockings and over the knee boots to keep warm. But if it's warm outside, opt for a dress that hits the calf or knee – it's okay to show a little skin, but keep it within the guidelines of the jury dress code.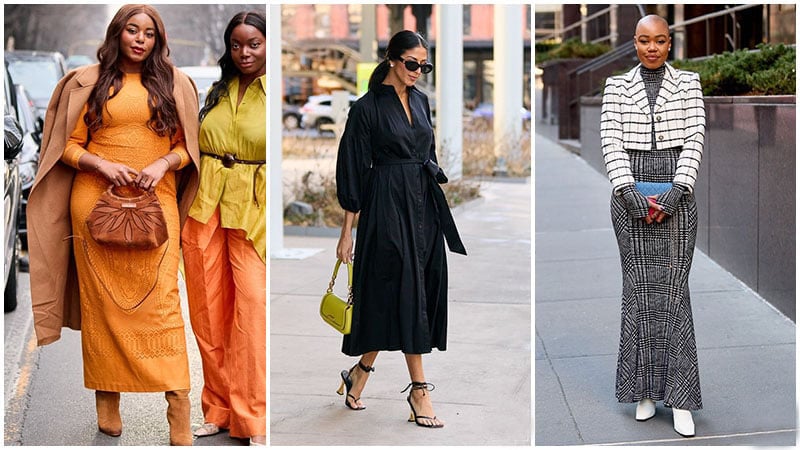 Get the Look
Blazers
If you want to create a court-friendly outfit but don't know where to start, a blazer is the easiest starting point. You can wear it with a plain T-shirt and smart jeans, a suit, a maxi skirt or a dress and boots. It's an excellent choice for transitional seasons, as you can layer it with other pieces that maintain a business casual appearance. While the most common colors are neutral in tone, you can play around with different textures like plaid, tweed, wool, and satin to give a twist to the timeless garment.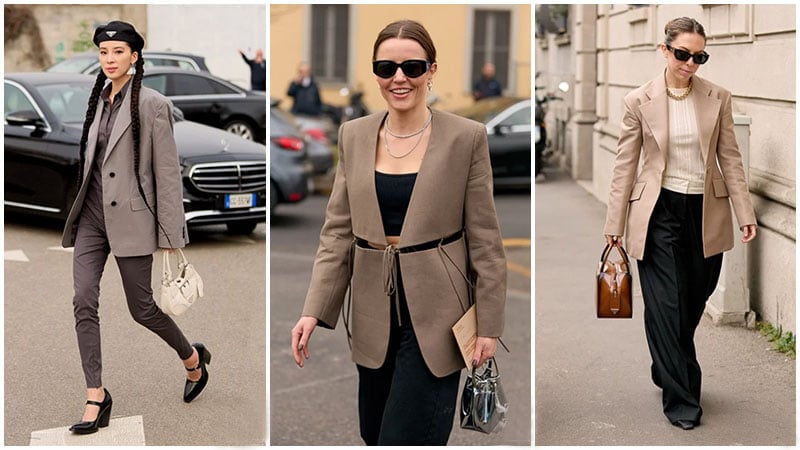 Get the Look
Skirts
If you want to style an outfit for any season, start with a skirt. It doesn't matter if it's raining, sunny, or somewhere in between – a maxi skirt will keep you protected from the elements and look professional. A pleated midi skirt looks great with a pair of knee boots – play with color, such as cream or brown with blue or green. During warmer months, opt for a pair of close-toed slides, mules, or ballet flats. It's best to avoid a skirt that sits above the knee – it can come across as inappropriate for the occasion, and you may also feel uncomfortable after long hours.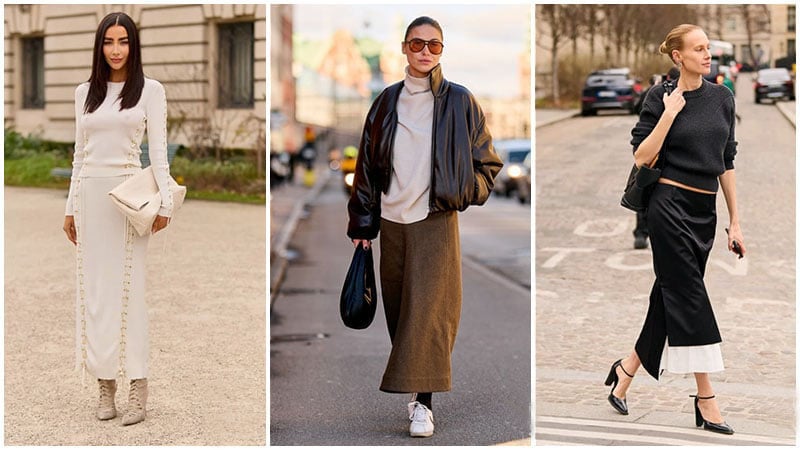 Get the Look
Tops
When attending jury duty, choose a top that would fit with a smart casual dress code. While it depends on the courtroom's guidelines, sticking to more conservative silhouettes is a safe place to start. Something as simple as a white t-shirt or button-down can be an excellent choice, thanks to its versatility. Feel free t play with color, texture, and patterns. However, it's a good idea to steer clear from anything with a logo, slogan, or print on the front, as it may be read as unbiased or unprofessional.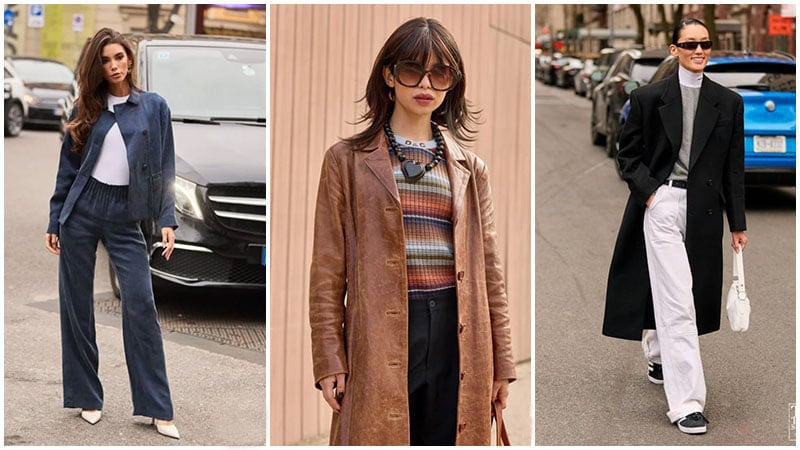 Get the Look
Cardigans/Sweaters
No matter what the temperature is outside, it's a good idea to bring warm layers for your time on jury duty. A cropped cardigan is a cute way to add complexity to an outfit, and whether it's cotton, wool, or tweed, you will look professional and ready for business. Plus, it's great for warmer months, and many buildings will have air conditioning inside. Pair a light brown longline cardigan with a turtleneck, a leather skirt or trousers, and boots or heels. In contrast, a sweater is a better choice if it's cool outside. Try it with a pair of trousers and flats or slides, and if it gets too warm, you can wrap the sleeves around your waist or shoulders.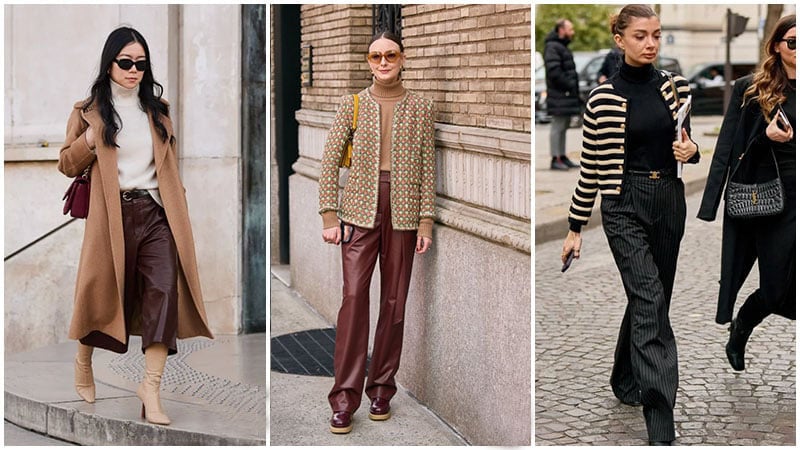 Get the Look
Smart Jeans
If you've been called to jury duty and want to wear something comfortable, you can't go past some smart jeans. This sophisticated choice is incredibly easy to style and looks smart enough for a professional environment. Wide-leg, bootleg, and straight-leg silhouettes look fantastic with a blazer, sweater, or coat. For a more refined feel, keep the length of your pants at the bottom of your ankle or lower, but don't let them drag on the ground. Another thing to consider is the condition of the jeans – avoid rips, tears, stains, or printed designs, as they may appear sloppy.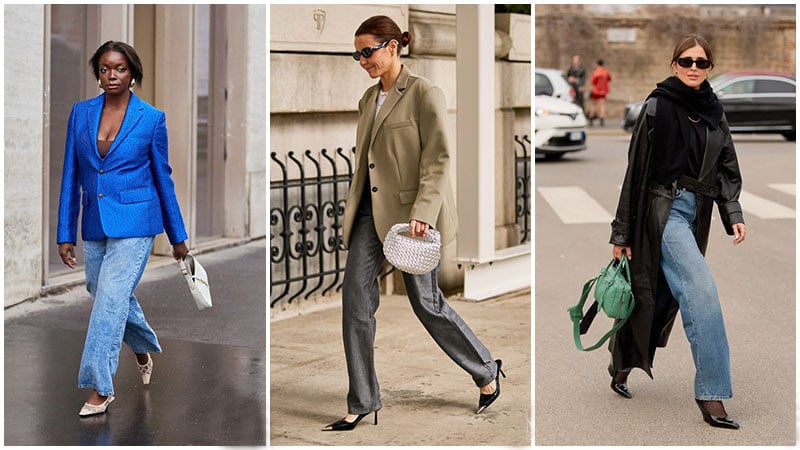 Get the Look
Accessories
You may not realize it, but accessories can completely redefine an outfit you're wearing. Be it a necklace, earrings, or a scarf; the smallest details can play a massive role. Ideally, you should keep the accessories to the basics – you will likely head through security before starting jury duty, so you will most likely have to take off all jewelry. That being said, classic metals like gold and silver work beautifully in a professional environment. Leave costume jewelry at home – while expressing yourself is an important part of life, it's better to keep the color palette neutral in such conditions.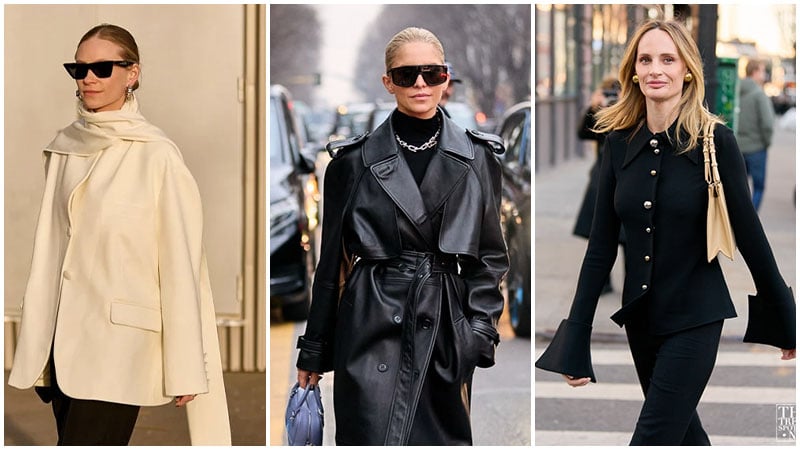 Get the Look
Jury Duty Outfits for Men
Blazers
A blazer is a standard piece of attire that you should consider for jury duty. Opting for a business casual dress code, this outerwear should be clean and fit well. The color you choose depends on the season – lighter shades should be reserved for warmer months, whereas colder months favor richer hues. Of course, you can't go wrong with black, gray, navy, or charcoal. While you can choose to wear it as a suit, feel free to experiment with more casual layering. This can include a navy blazer and pair of dark-colored chinos, white sneakers, dress shoes, or boots.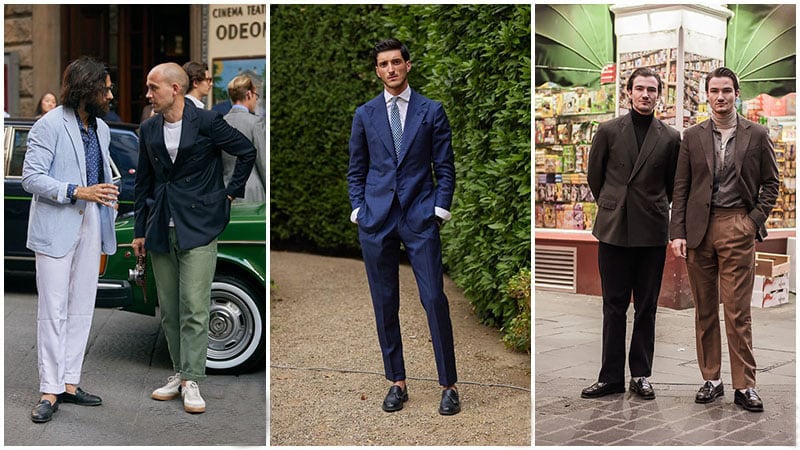 Get the Look
Cardigans/Sweaters
It's a good idea to dress comfortably while on jury duty – not only will you be sitting for extended periods of time, but the temperature may fluctuate in the building. Opting for a sweater or cardigan will keep you snug while adhering to a smart dress code. Opt for something plain or with a minimal pattern – bright colors, logos, and slogans may come across as inappropriate. Wear them with a pair of chinos, suit trousers, or well-tailored jeans, and you'll be ready for whatever the weather brings.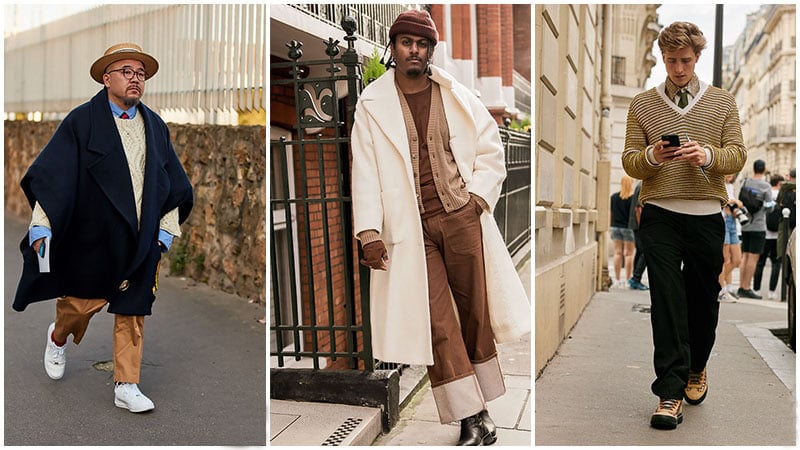 Get the Look
Smart Jeans
Just because the dress code at jury duty is business casual, it doesn't mean you must avoid jeans. A pair of smart denim trousers are a good choice for this occasion, but you should adhere to a few guidelines. First, make sure the fit is good – anything too tight will be uncomfortable for you to sit in – so a wide-leg, straight or slim cut is best. Next, keep clear of dirty, torn, or printed fabrics – this will instantly read as a casual outfit, even if you wear it with a blazer. Ideally, they should hit either just above or below the ankle, but if they're too long, you can roll up the bottoms.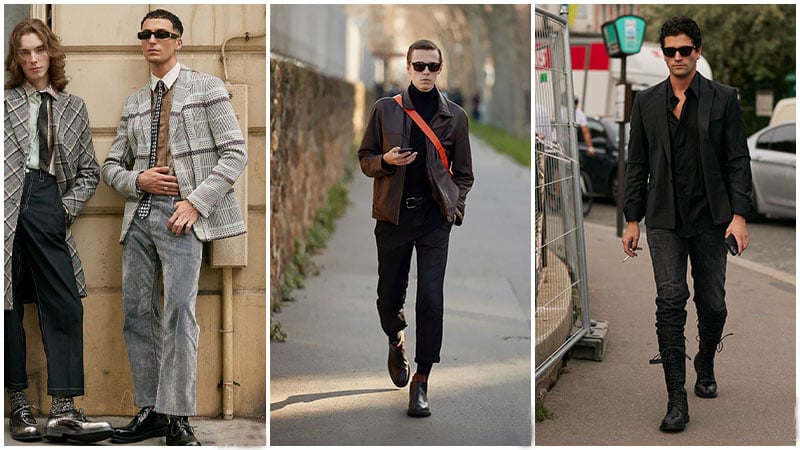 Get the Look
Shirts
When choosing a shirt for jury duty, think about the sort of clothing you would wear to the office. A neutral button-down with a pair of trousers or a suit is a classic go-to, but you can switch things up by swapping in jeans, a cardigan, or a large overcoat. You can also choose something with a print or pattern or try a different color for a fun twist. If weather permits, layer a sweater and scarf over the top – it will give you the warmth of added fabric while observing courtroom practice.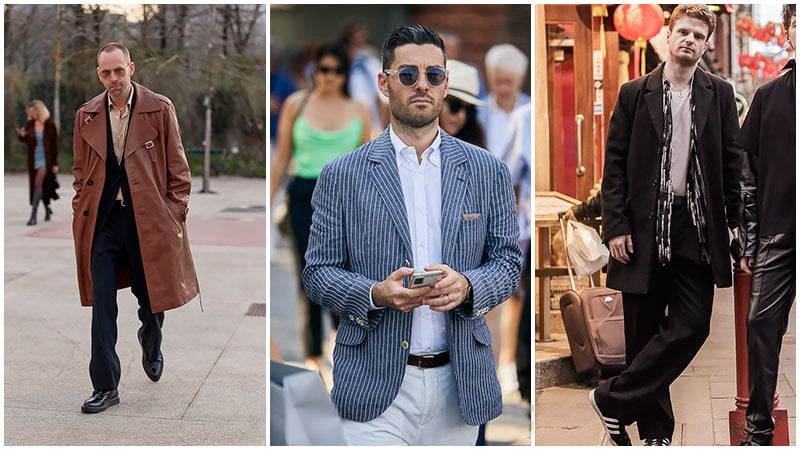 Get the Look
Trousers
In line with the smart casual and business casual dress codes, when choosing trousers, you should make sure they are tailored well, clean, and presentable. As one of the staples of every closet, opting for dark shades like black, charcoal, and brown are a great canvas to work with. Thanks to its versatility, you can add other colors into the mix without making it feel too loud or busy. For the sake of professionalism, steer clear of modified designs, such as rips, sew-on patches, chains, or anything that may appear inappropriate for jury duty.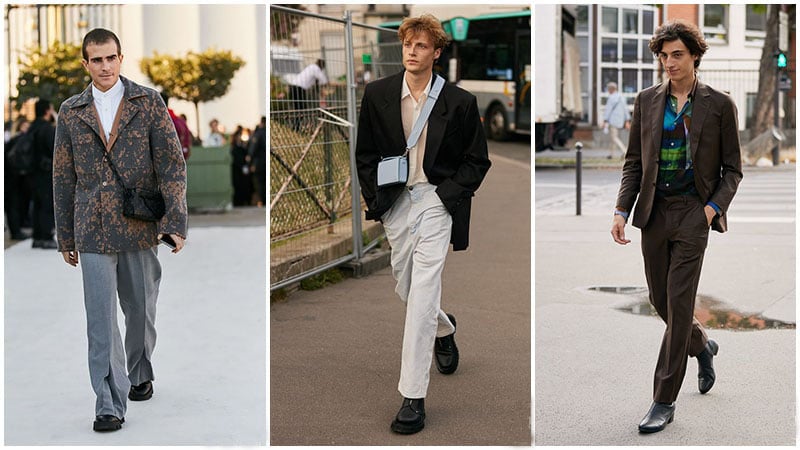 Get the Look
Chinos
Comfort is a priority when dressing for jury duty, so if you find suit trousers or jeans too tight to sit in for extended periods of time, opt for chinos. These are a neat and attractive choice, and you can dress them up or down with a few easy tweaks. A T-shirt, cardigan, and coat combination looks classic and put-together, but swap out the layers for a blazer and a button-down for a more office-friendly look. Wear them with boots, dress shoes, or clean white sneakers, and you'll be ready for business.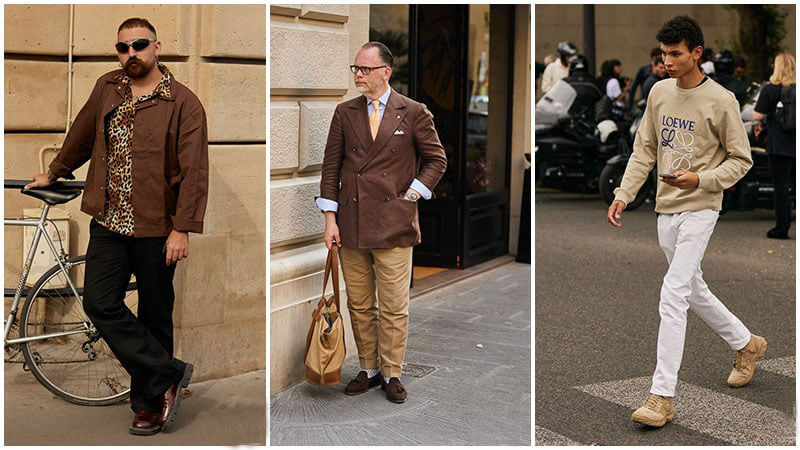 Get the Look
Jackets
While you may be quick in grabbing a jacket before you leave the house, you should consider what style it is and if it will align with the courtroom's dress code. While you don't have to sport a blazer to look professional, a Blouson or leather jacket can give you a well-dressed finish. Feel free to experiment with some adventurous colors like blue, green, or white, but the safest choice is something dark or neutral. If you want to wear a denim jacket, apply the same principle that you would with your trousers – avoid rips, tears, or anything that may appear too casual.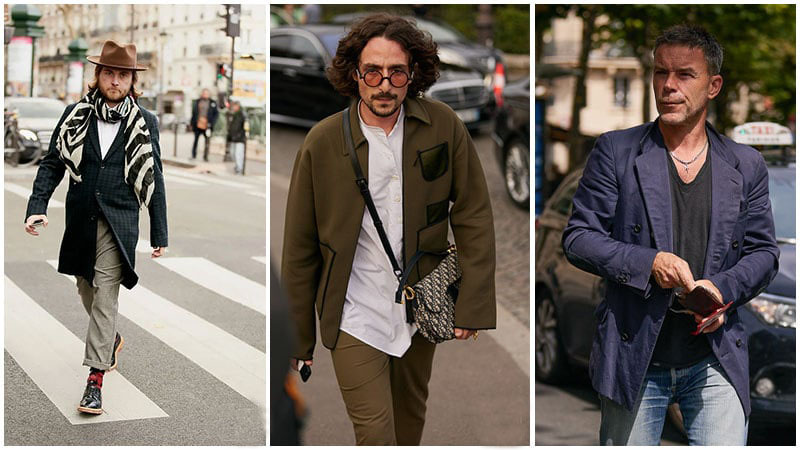 Get the Look
Dress Shoes
An outfit isn't complete without the perfect pair of shoes, and when you're expected to complete a serious task, you should look the part. A pair of dress shoes is an easy way to elevate your outfit to a business casual level. The most common choices are black and brown, and if you want to go all out, why not match your belt to your footwear? As always, make sure they are scuff-free and well-polished – this can drag a look down in seconds.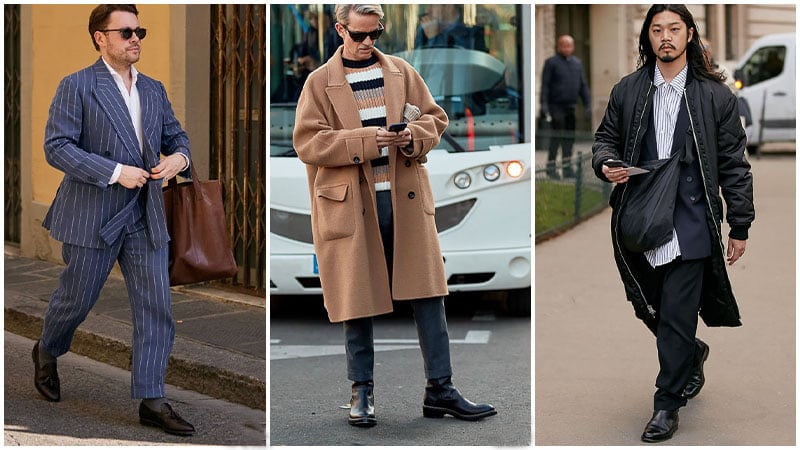 Get the Look
Sneakers
While it's not necessarily a business casual staple, a pair of comfortable sneakers can be worn for jury duty. But before you pull out your favorite kicks, always double-check the courtroom's dress code requirements. White, black, and brown shoes look great with myriad outfit choices, and they're the best color palette to remain within the clothing regulations. The right footwear to try is something that is clean and free from scuff marks. Ideally, wear a pair of sneakers that you would not exercise in but something designed for style purposes.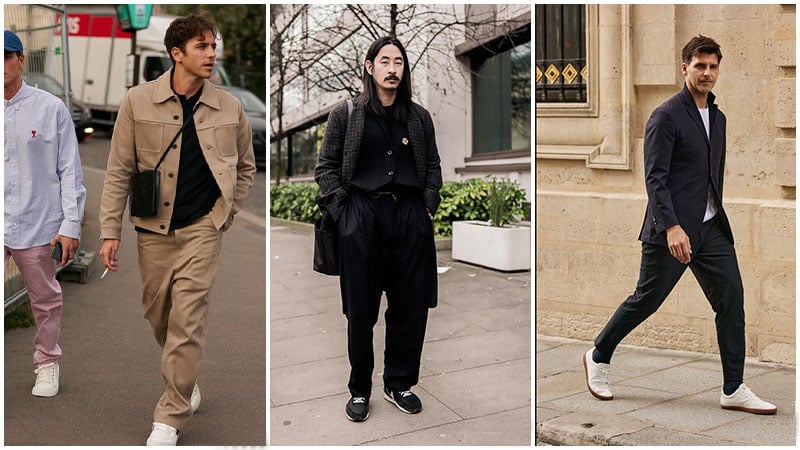 Get the Look