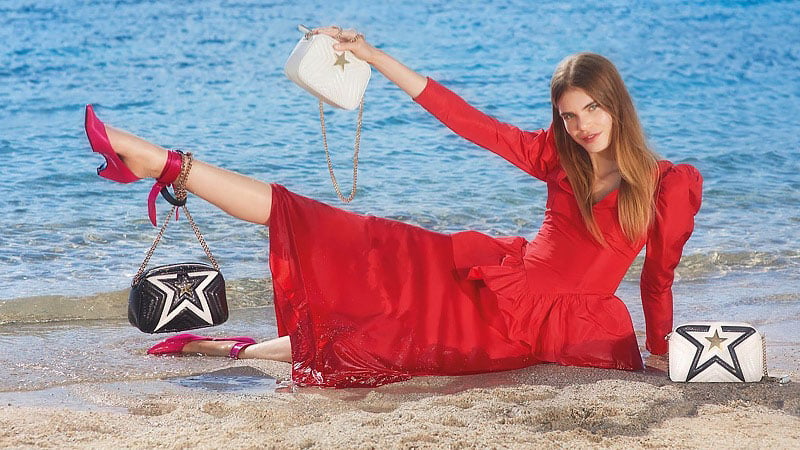 Currently, the fashion industry and many everyday practices can produce waste that is harming our planet. Luckily, some brands are changing the way we see and generate clothing. From wearing second-hand clothes to choosing brands with fair and ethical practices in the industry and buying garments made of recycled materials, there are plenty of ways to prevent further damage. It's now time to upgrade your closet without the guilt, thanks to these sustainable clothing brands to know.
Sustainable Clothing Brands
1. OMNES
OMNES is a leading sustainable clothing brand dedicated to protecting the planet and its employees. By partnering with Earthly, they measure and offset carbon emissions per head – something unheard of in this industry! They also ensure all staff receives a Living Wage rate for their region as part of their commitment to creating positive change.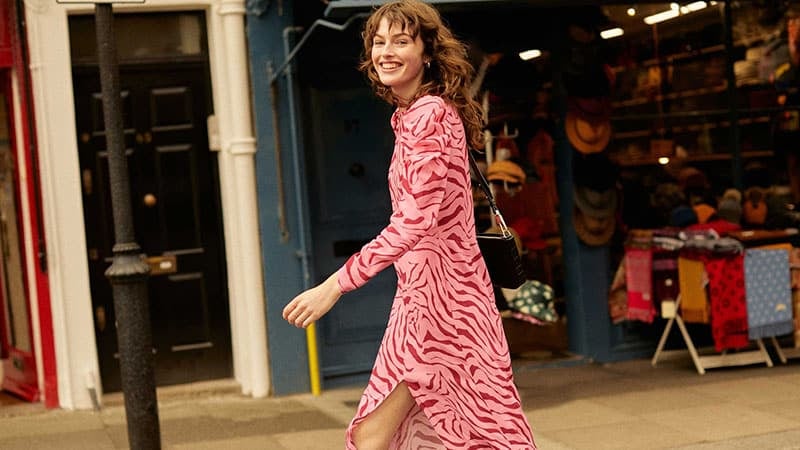 2. AMO
AMO is a sustainable clothing brand that has partnered with manufacturers in Peru, Italy, and the U.S. that promote environmental best practices and fair treatment of their workers. AMO's denim fabrics are sourced thoughtfully from mills dedicated to eliminating chemicals emitted during production while conserving water and energy resources through recycling initiatives – doing our part for planet Earth by encouraging conscious consumerism instead of excessive buying habits.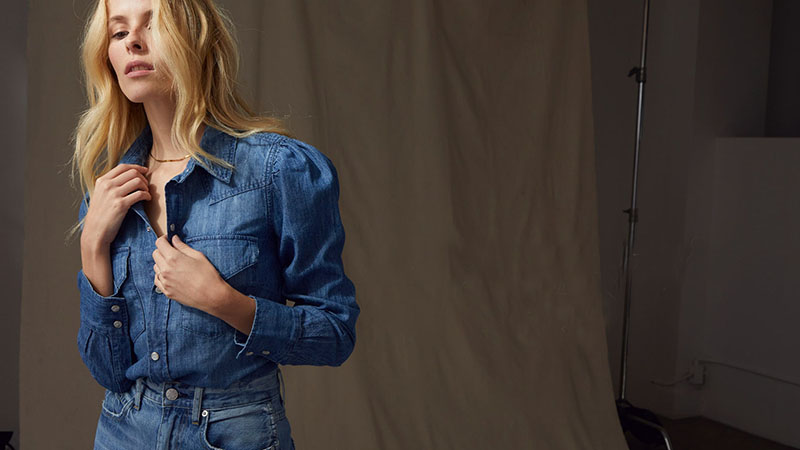 3. Brava Fabrics
Brava Fabrics is passionate about creating beautiful designs and is dedicated to promoting fairness and transparency across our entire supply chain. That's why each piece of clothing is crafted in Spain or Portugal with the help of close relationships between us and tailors who bring every fabric dream alive by hand. The brand prioritizes ethical work conditions for these artisans, from legally binding employment contracts to safe working environments throughout the factory floor.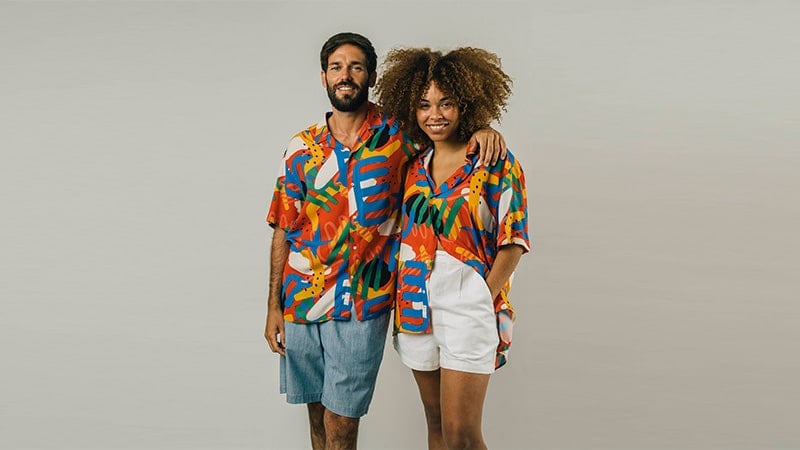 4. Cariuma
Carumia is revolutionizing the way we think about fashion and sustainability. With a mission to promote quality over quantity, they encourage shoppers to adopt their own personal style rather than following conventional trends. Furthermore, each stage of sneaker production has been tailored with an eco-conscious ethos – from material sourcing right through shipping – ensuring that being better for our planet remains at the forefront of every decision made by this mindful brand.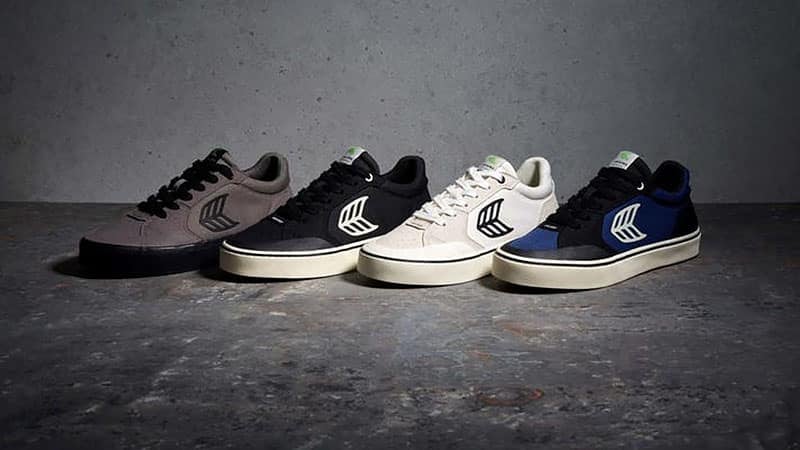 5. Stella McCartney
This British powerhouse designer is no stranger to sustainable style. Stella McCartney's pieces are leather and fur-free, and she was one of the first designers to pioneer earth-friendly innovation. Today, every item of clothing is crafted with cutting-edge innovation, locally-sourced materials, and effortless luxury. In 2011, the fashion house joined the Ethical Trading Initiative, allowing you to feel and look great without the guilt!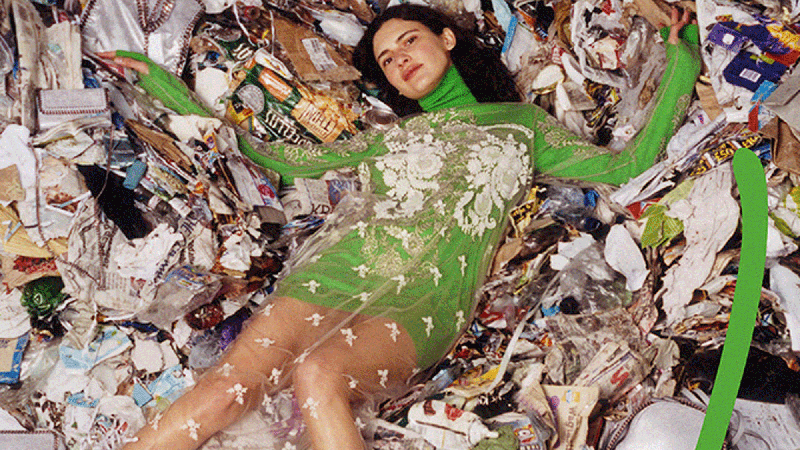 6. Cuyana
If your wardrobe features essential staples and basics, and you want to minimize your ethical footprint, look no further than Cuyana. These minimalistic pieces are skillfully created using quality fabrics that emulate the feminine silhouette. This sustainable clothing brand aims to build a small and functional wardrobe that looks forever in style and is unique. What more could you want?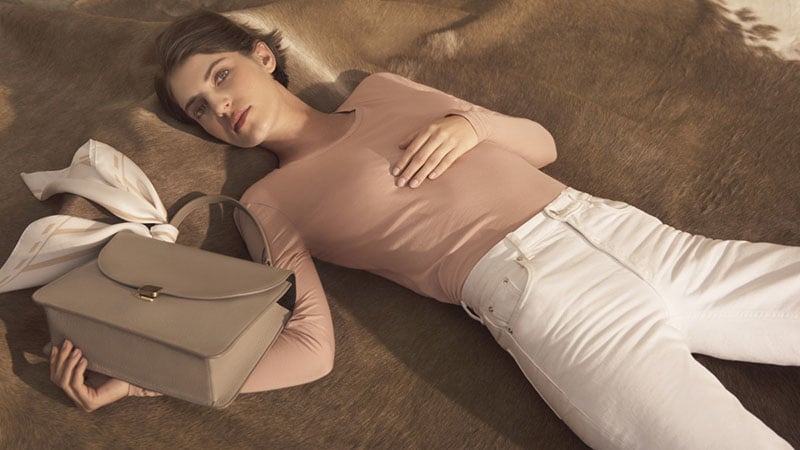 7. Browns Conscious Edit
Take your inspiration from the runway and feel stylish in Browns Conscious Edit. This sustainable clothing brand keeps the planet in mind when sourcing its designers, and will help you look your best without damaging where you live. From organic materials to carbon-offset factories, there's a myriad of options for you to choose from. Find Stella McCartney, Comme des Garcons, and plenty more – your wardrobe will look chic, and the Earth will stay clean. It's a win-win!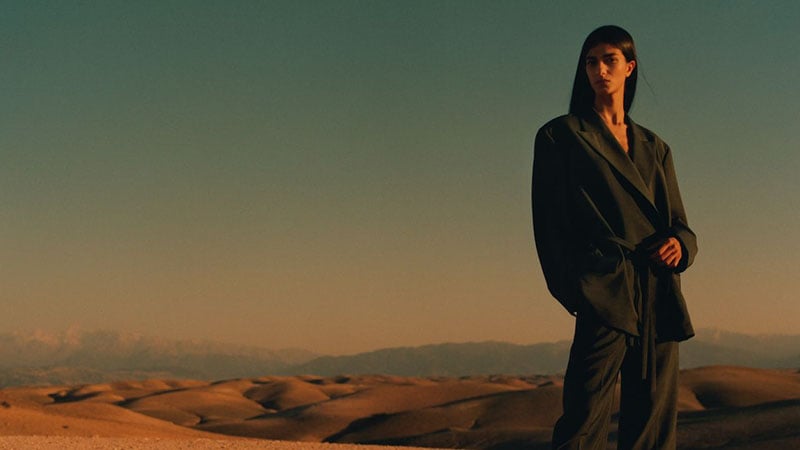 8. Levi's
As one of the most iconic denim brands in the world, Levi's has certainly made strides to become more sustainable. Started its first sewing factory in 1960 and continuously sought to stay ahead of the curve and to help others. It hasn't changed since it opened in the 19th century. Today, this brand collaborates with local suppliers and relies on Water Less technology to reduce 96% of water on every pair of jeans. From the start to today, Levi's continues to craft beautiful pieces without costing the planet.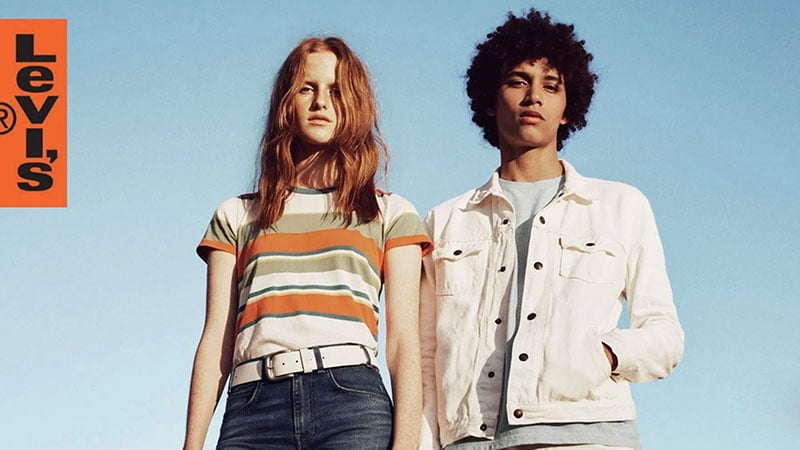 9. Amour Vert
With a dedication to a full lifecycle of a garment, Amour Vert loves being green. Apart from being incredibly stylish and on-trend with the latest styles, this label also cares about the Earth. For every T-shirt purchased from this sustainable fashion brand, they will plant a tree in return. Every garment is locally made in LA, and they craft every piece using organic cotton and TENCEL Lyocell, which saves water and the planet. When you wear this brand, you can feel good while looking fantastic.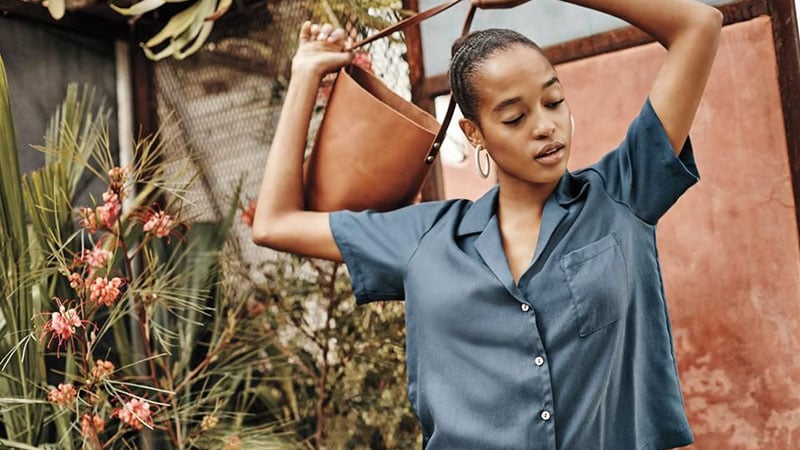 10. People Tree
People Tree has cared about the environment since its launch in 1991. The sustainable fashion brand is linked to Fair Trade and sources organic cotton in every piece, so less H2O is wasted for a brighter future. Creating their jeans costs 87.2% less water than the regular pair, and the dye they use is free from toxins and harmful chemicals. This means that every time you wear these garments, you're helping close the gap in the fashion industry.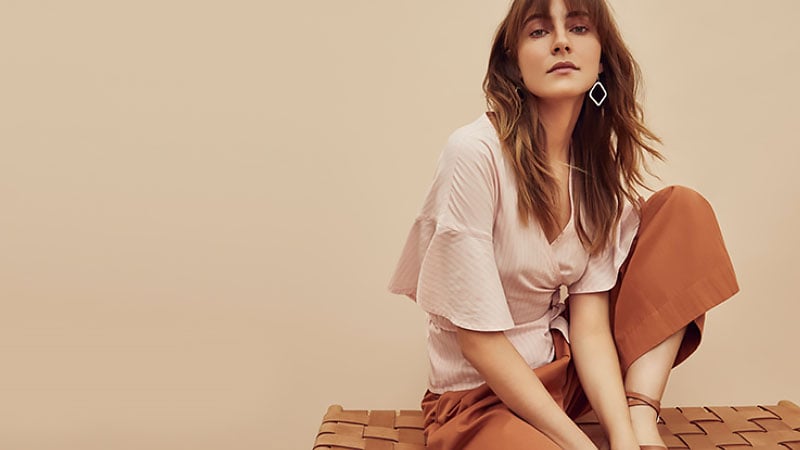 11. Pact
To change how people think about organic fashion, Pact makes it easy to change the world, one stitch at a time. Using organic cotton and Earth-conscious materials, they've partnered with Fair Trade to craft gorgeous designs that won't harm the planet. It's an excellent option for essential clothing, such as T-shirts, underwear, and workout gear, and will help you understand the power of an expertly-crafted piece of clothing.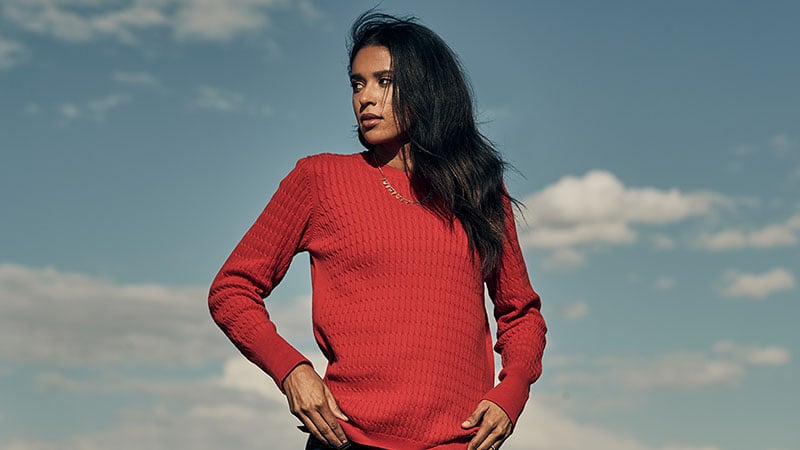 12. Thought
During the purchase of clothing, it's essential to think about the lifestyle surrounding it – that's where Thought comes in. With every piece created with hemp, bamboo, or ramie, the garments help reflect who you are and close the gap in the fashion industry. From minimalistic staples to travel-inspired beachwear, there are no limits to how to dress daily. Each sustainable clothing item inspires change so that you can wear them proudly.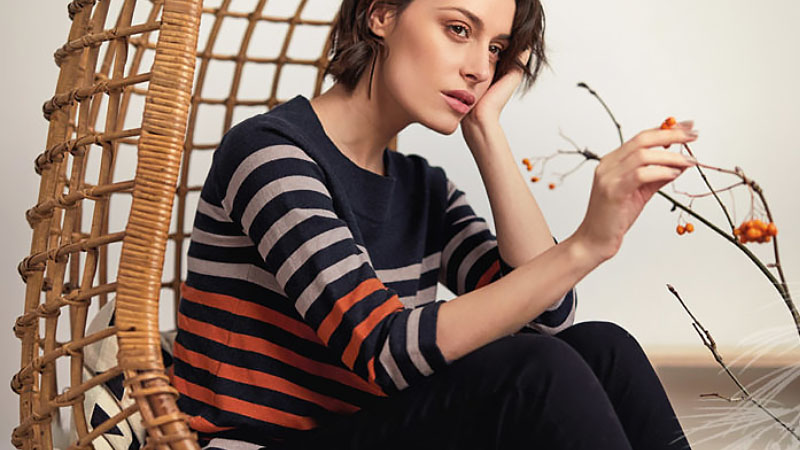 13. Baum Und Pferdgarten
You can wear Baum Und Pferdgarten from fashion week to the office and look like you're fresh off the runway. These tailored items blend effortless style and chic finishes and won't harm the planet. Every element of this sustainable clothing with a hangtag means it was created using fewer chemicals and materials to prevent harmful impact. You can look flashy in a suit or button-down shirt and take the world into your own hands.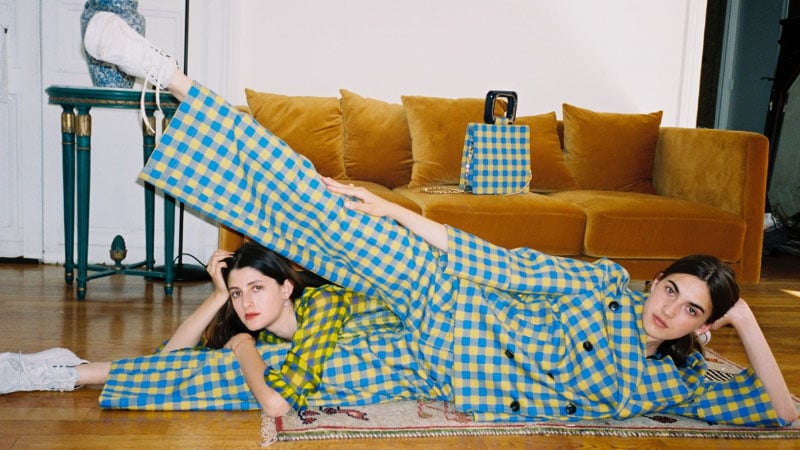 14. Eileen Fisher
Eileen Fisher's view of sustainable fashion is holistic, meaning every garment is crafted carefully. This designer's use of organic fibers like hemp and TENCEL is just the start – they develop every garment using less water and harmful dyes and chemicals. After every delivery, they also carbon offset their vehicles, meaning the entire journey helps close the gap for the fashion industry.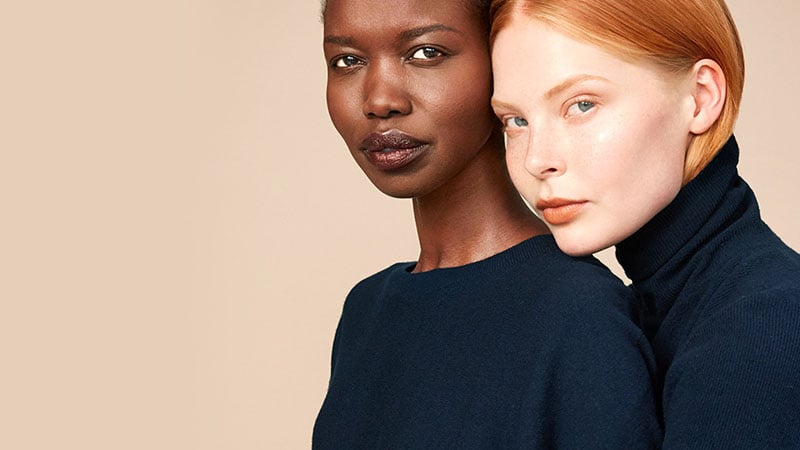 15. Morphosis
Push yourself to the limit with Morphosis activewear. This sustainable clothing brand began in Sweden and uses recycled pet bottles when creating every garment. The 100% sustainable practices go a long way with this label, donating five percent of every purchase to different charities. These include initiatives that clean the ocean and other organizations. Even if their delivery is green – they rely on eco-friendly services that carbon-offset transportation.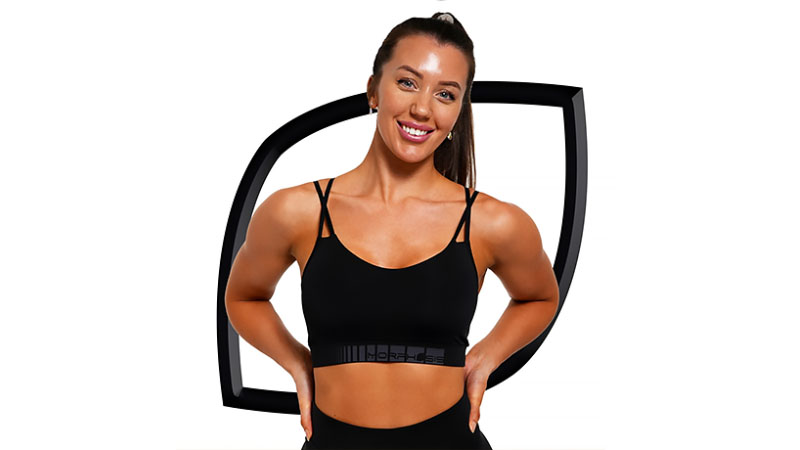 16. Outerknown
Keep the sea clean and your wardrobe fresh by wearing Outerknown. Founded by surfer Kelly Slater and designer John Moore, this brand provides beach-ready garments that give back to the community and planet. The items of clothing are made out of ECONYL, which are recycled fishing nets and nylon surplus. If you are a fan of surfwear and beach-inspired fashion, this is the perfect brand for you. It's time to jump in the water and ride the sustainability wave.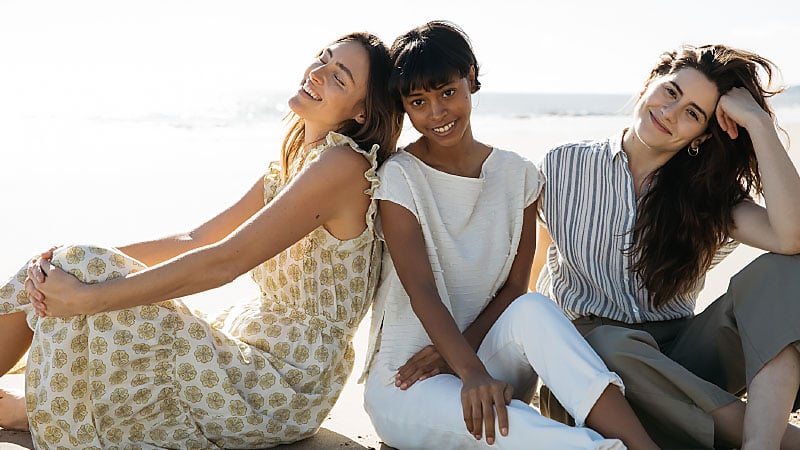 17. Athleta
Working out can be great fun, especially when you're proud of your outfit. Take this pride one step further by wearing Athleta. This sustainable fashion brand helps the planet by reducing the amount of waste headed for the landfill and saves water in the process. The label is Certified B-Corp, meaning they take active measures to ensure a sustainable future for your wardrobe. Every garment is tested by athletes, ensuring you can tackle a run in the cold or a sweat sesh during Bikram yoga.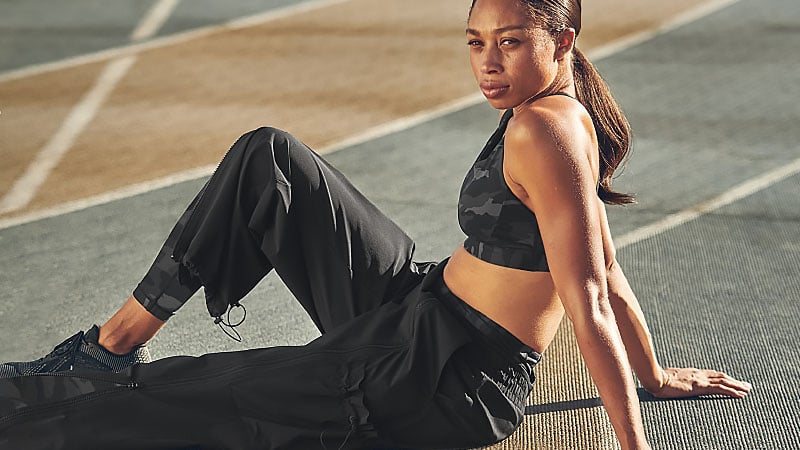 18. Able
Able is a sustainable fashion brand that aims to end poverty. It's run by women and empowers them to create beautiful clothing that helps the planet. Ninety-five percent of the workforce comprises females scattered around the globe. Together, they comprise a community of hard-working and like-minded people who develop luxurious and Insta-worthy attire. With every garment purchased, this brand aims to build equality and a bright future for women worldwide.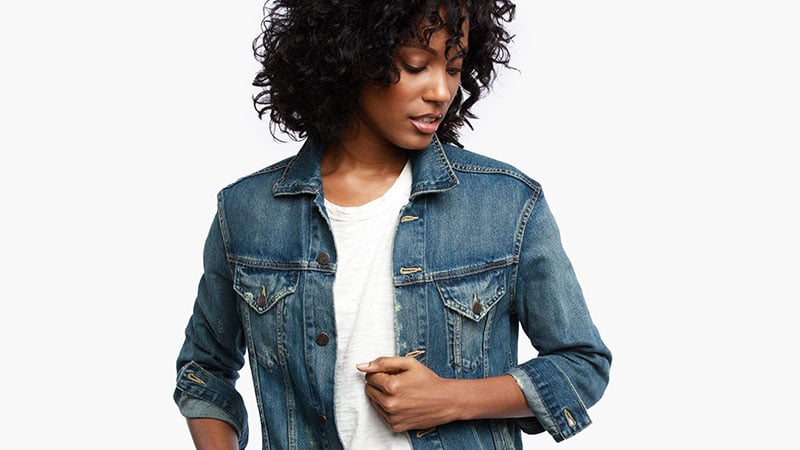 19. Tradlands
Combine expertly tailored essentials with a modern twist, and you've got Tradlands. The pieces aren't dictated by what's on the runway but by what will look great as time passes. These garments present a masculine touch without compromising on feminity and help the planet. The design team works with natural fibers like cotton, silk, and TENCEL and ensures that every item is durable enough to wear for years.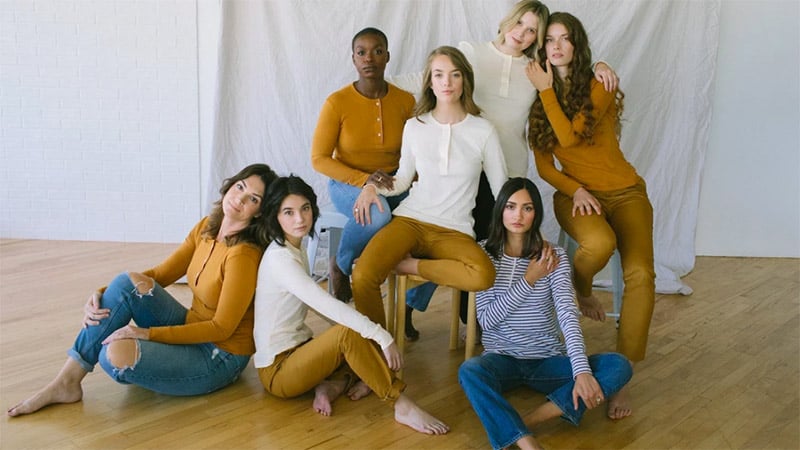 20. Spell & the Gypsy
Several steps must be taken to become a sustainable brand, and Spell & the Gypsy has done it easily. This sustainable clothing brand leaves no stone unturned, from reducing its carbon footprint to its circularity and supply chain transparency. They farm raw materials and rely on earth-friendly dies to minimize the gap left by fast fashion. Every time you put on one of these garments, you will feel at one with the planet.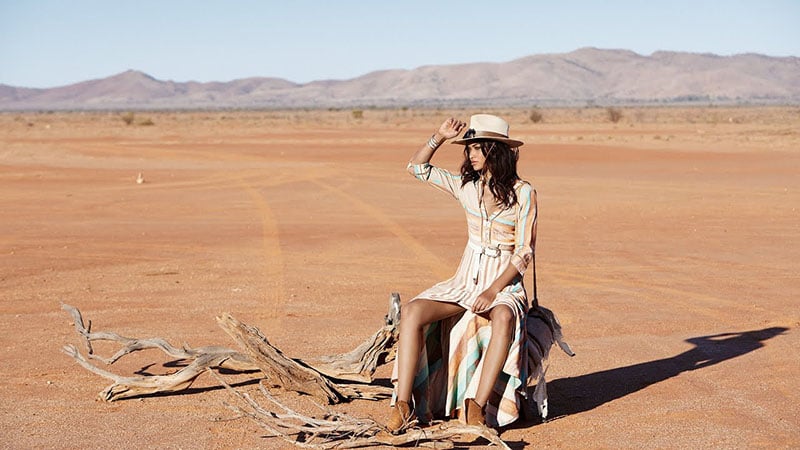 21. Kotn
Kotn believes in traceability, meaning you know exactly where the garments come from, how they're made, and everything in between. The farming process begins in Egypt, where they grow authentic Giza 94 cotton from local farmers. Their dye-treatment process saves H2O, thanks to its Caustic Recovery Plant – this rescues the water left behind in the following round of products. The entire procedure, from start to finish, will make you feel good about wearing these sustainable clothing designs. They're stunning and will make you smile every time you wear them.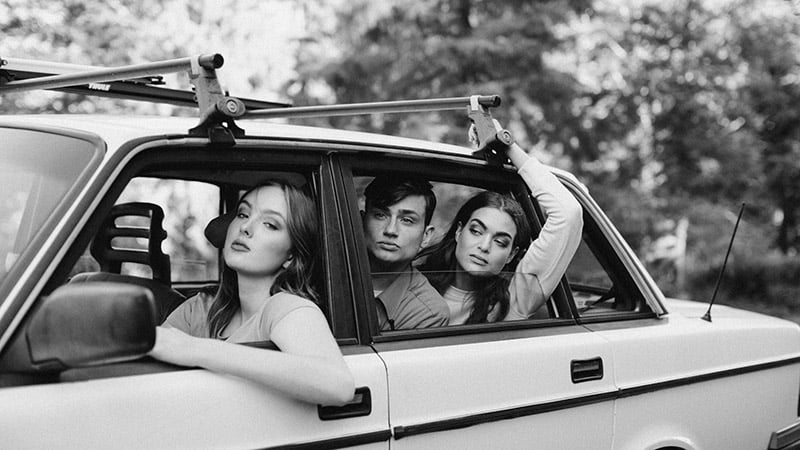 22. Sezane
As one of the most stylish countries on the planet, France is undoubtedly making roads with its sustainable clothing practices. Seventy percent of Sezane's clothing range currently features eco-responsible materials, including vegetable-tanned leather, organic cotton, and Oeko-Tex certified silk. Over 12,000 pieces have been recycled since the launch of its recycling program, La Grande Collecte, and 100% of its shipping boxes are made from recycled cardboard. Now, you can start dressing like a French girl and feel fabulous about the impact you are making, too.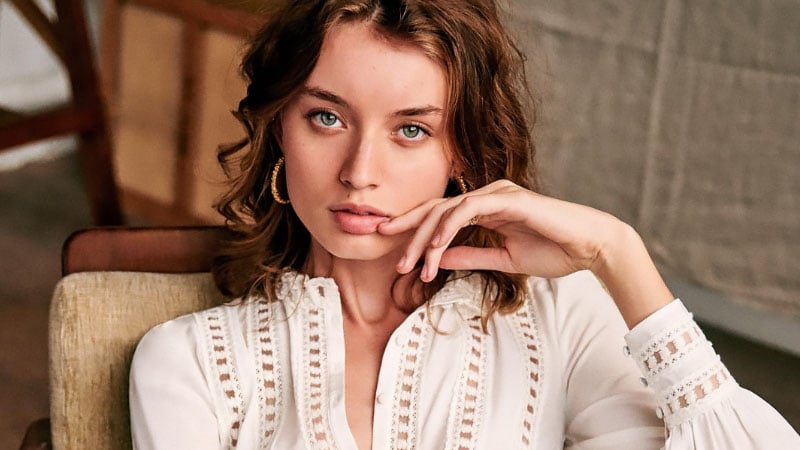 23. Monsoon
Monsoon is creating a storm in the fashion industry for a good reason. This ethically-sourced sustainable clothing brand takes its roots in India and is changing how we see fashion. The pieces are hand-woven and loomed, dyed with vegetable coloring, and made with organic cotton fabrics. The designers have taken their inspiration from the Indian culture and use bold patterns and intricate details to develop stunning clothing items.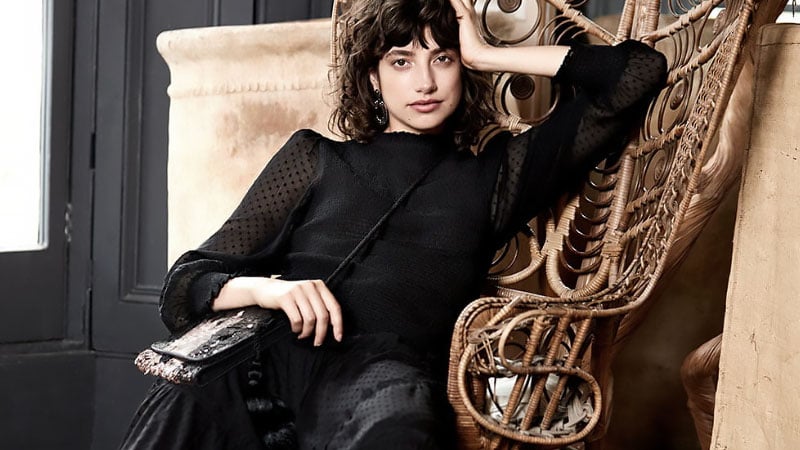 24. Outdoor Voices
Outdoor Voices puts everything you know about athleticwear on its head. These sustainable fashion designs encourage sweating but won't cause the Earth to bat an eyelid. The garments use materials that will last a lifetime and ensure that you help close the gap while you get yourself moving. From yoga to a marathon, you can keep yourself fit and do it while making a difference to the planet.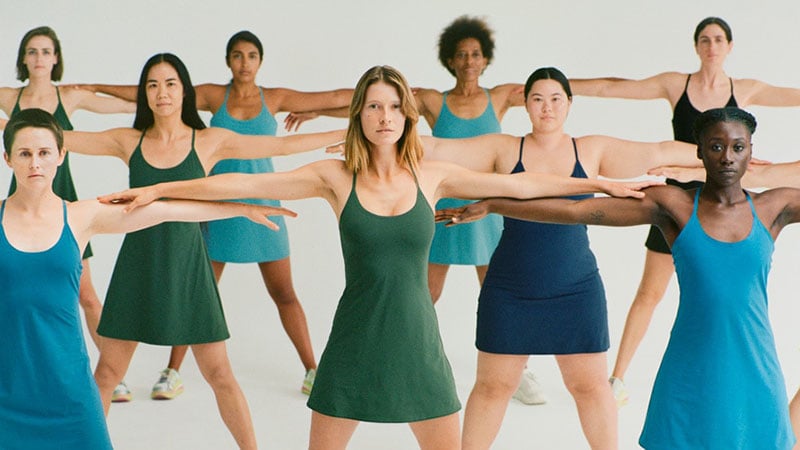 25. Girlfriend Collective
What happens to water bottles once you use them? They sometimes become magical pieces of sustainable clothing, thanks to Girlfriend Collective. These leggings, sports crops, and windbreakers are sustainably sourced from single-use plastics, and the yarn is crafted in a zero-waste factory in Japan. Not only do you look great in these designs, but you can also work up a sweat simultaneously. Even the dye they use is environmentally friendly – they reduce water waste and look great in the process.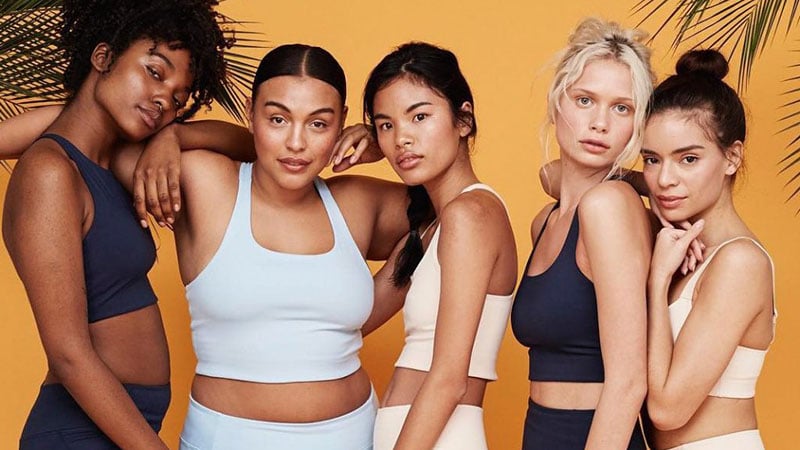 26. Misha Nonoo
Take your love for the Earth everywhere you go while wearing Misha Nonoo. These elevated staples look great from work to parties, making you feel good every time you put them on. This designer uses greige goods and underlined yarn and creates them in ethical factories. What makes this sustainable clothing brand different from others is the longevity these pieces provide. Every garment is made in small batches, meaning less waste and a more personalized clothing journey.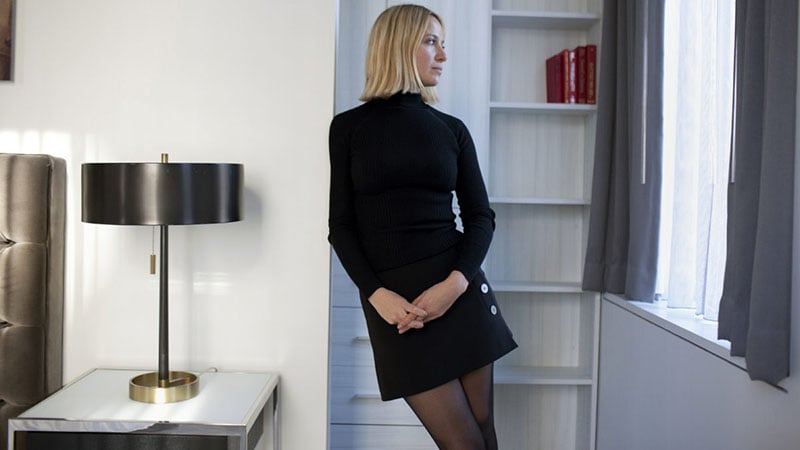 27. Gabriela Hearst
Forget fast fashion; Gabriela Hearst is all about taking it slow. Her pieces are crafted with perfection in mind, and the impeccable structure will leave you wanting more. Each garment has consciously-chosen materials that reflect the sustainable clothing brand values and has the true essence of honest luxury. These pieces have earned a valuable spot in your closet, and once you wear them, you won't wear anything else.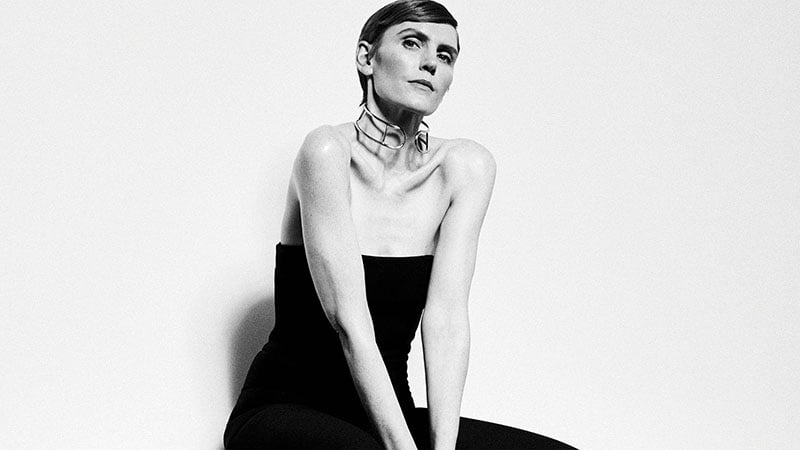 28. Boyish Jeans
There's nothing like a great pair of jeans, and you can wear them with Boyish Jeans with pride. They're constructed from recycled materials and offer longevity, so you won't run out to buy another pair after a couple of wears. This denim is expertly crafted, effortless, and stylish at every angle. Some items belong in everyone's wardrobe, so why not add this sustainable clothing brand to the list? You won't regret it.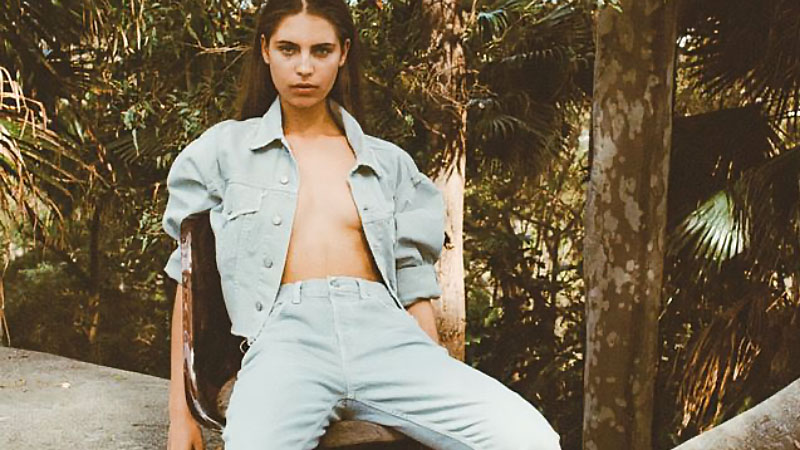 29. Cazinc The Label
Australian brand, Cazinc The Label, creates classic, stylish, and functional designs for women. The sustainable clothing brand focuses on inclusive, trans-seasonal style and a sustainable approach to production and practices. It's a five-part mission on the company's journey to environmental awareness through ethical, high-quality design. The focus is on zero waste during production and using sustainable fabrics, including cupro, bamboo, and linen, for quality, breathability, and durability. All materials are sourced from equally eco-conscious suppliers. The brand encourages consumers to take a green approach to fashion by investing in clothing that will last in both style and integrity.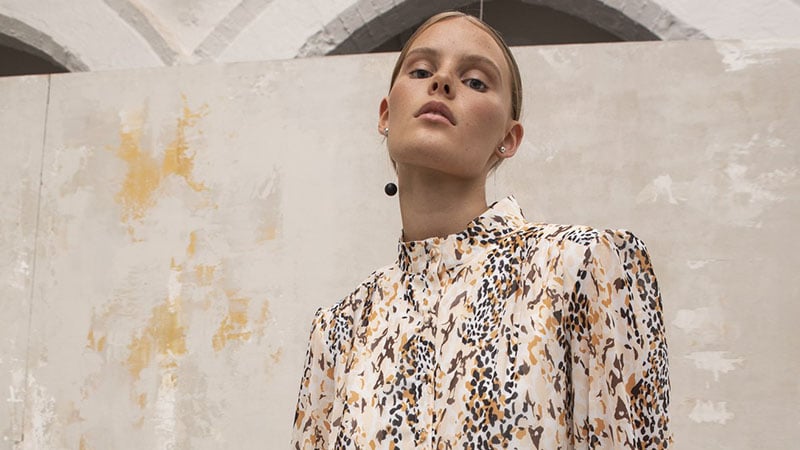 30. Collusion
Collusion is all about experimentation – from designs to collaborations and trends; they reimagine what it means to be in the fashion industry. This sustainable clothing brand relies on animal-free materials and ethically-sourced cotton. The pieces of each collection celebrate the individual. From streetwear to something for a fancy night out, you won't be able to look much further after discovering this rebellious label.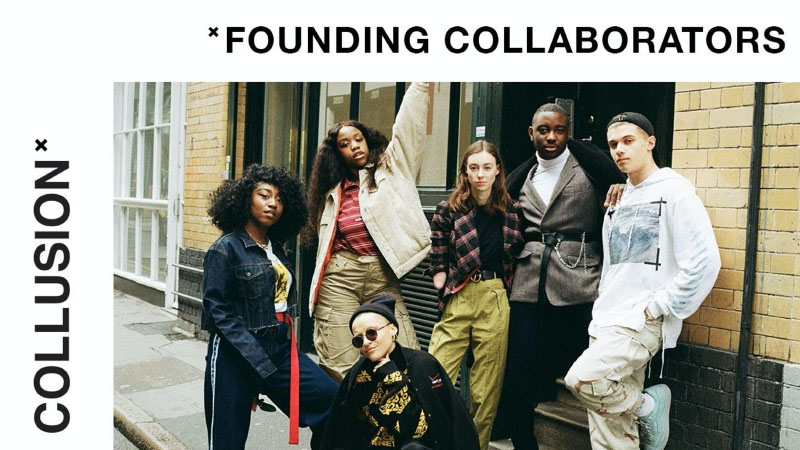 31. Patagonia
Perfect for sports like rock climbing, hiking, and outdoor activities, Patagonia delivers high-quality products that are made to be worn. Designed with a purpose-built method and perfect finish, every piece will last you years and can be repaired easily. There are repair hubs scattered across the globe, meaning you don't have to buy a new garment if the old one starts to wear. Sustainable fashion standards are set high as one of the most famous outdoor brands.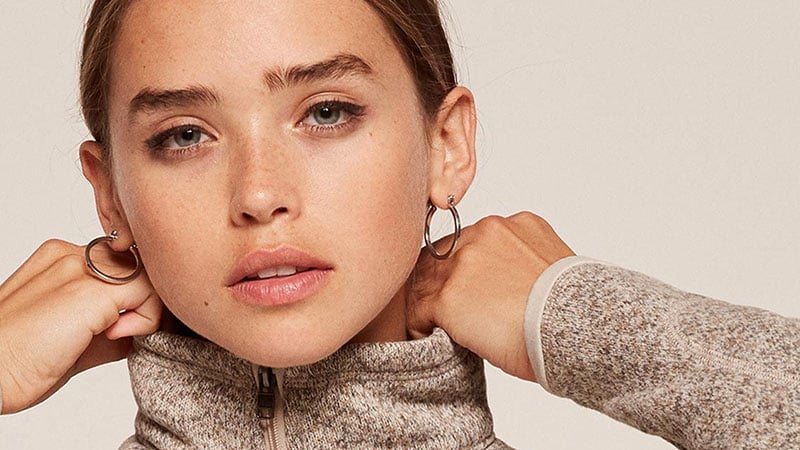 32. Salt Gypsy
Feel the wind in your hair and the sand in your toes as you respect the Earth in Salt Gypsy. This environmentally sustainable clothing brand provides ethically-sourced materials like ECONYL for a durable and stylish finish. They believe in a regenerative method, meaning they rescue, regenerate, remake, and reimagine how we use textiles from the ocean to the wardrobe. If you're a fan of surfing, why not try out one of their surfboards? There are three sizes to choose from, and the sea will thank you for keeping it clean by giving you the best waves.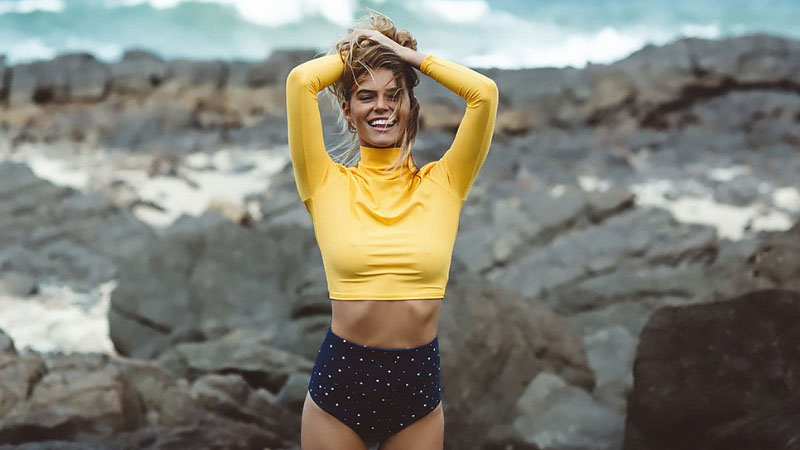 33. Reformation
With the mission to make effortless silhouettes that last a lifetime and to celebrate the feminine figure, Reformation puts sustainability before anything else, minimizing its water, waste, and energy footprints. The brand sources fabrics locally when possible, and the clothes are crafted using TENCEL™ Lyocell, REFIBRA™, Modal, and 100% regenerated nylon. These are often blended with recycled and organic cotton. Reformation puts fast fashion away and develops beautiful clothes without damaging the Earth.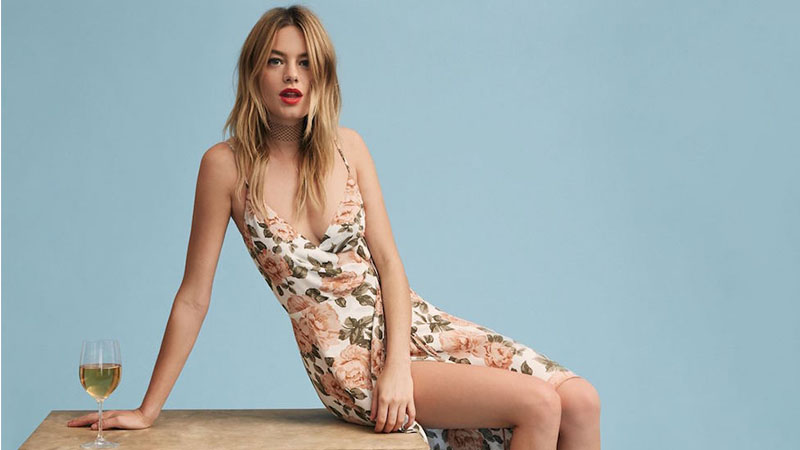 34. Kitx
Kitx combines nature with beautiful designs and welcomes wearers to enjoy its harmony. The brand was established in 2015 by Kit Willow, who showcases pieces that reflect femininity and ethical practices. Every garment is designed for high-frequency wear and uses sustainable materials, so it doesn't cost the Earth. Designs include flowing dresses, floral skirts, and slinky jumpsuits, each with their unique flair that will help you stand out.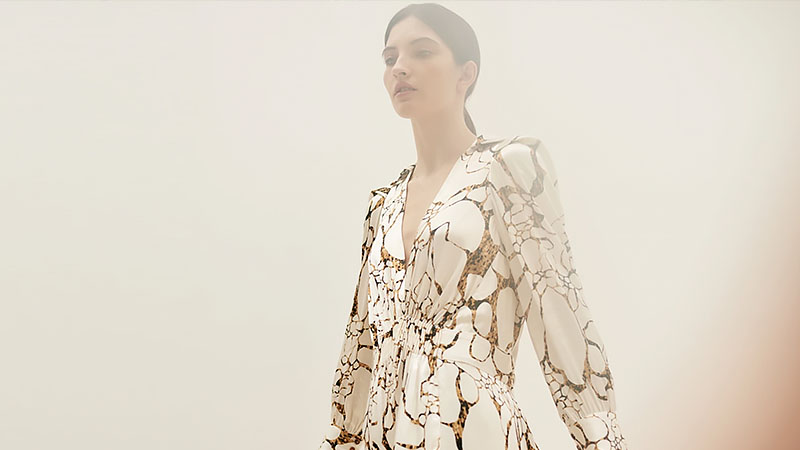 35. Edun
With a name that spells nude backward, this sustainable fashion brand is all about taking the natural path to fashion. To promote trade in Africa, Edun creates stunning pieces of clothing that are worth wearing. The cotton process takes place in Uganda, where the brand set up an organization called Conservation Cotton Initiative Uganda. It provides funding, training, and enterprise support throughout the country. You can't go wrong with a label this committed to helping the planet!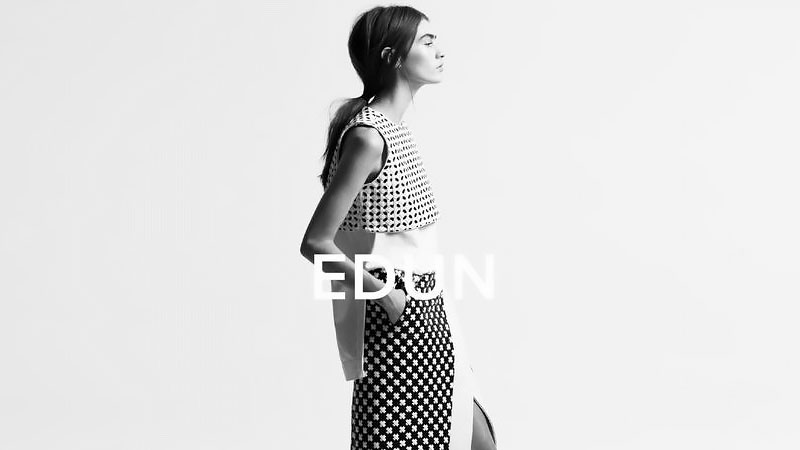 36. Rue Stiic
Rue Stiic takes inspiration from every corner of the globe when they design their pieces, and they give it back just as quickly. There are beautiful pieces to discover from the beachy front of Venice Beach in California to the South of Europe. Most of their items are handmade, stitched, and crafted, meaning you have a unique garment that is perfect for you. Thanks to its hand-dye process, no two batches will ever be the same, which saves water waste and creates a personalized touch to the clothes.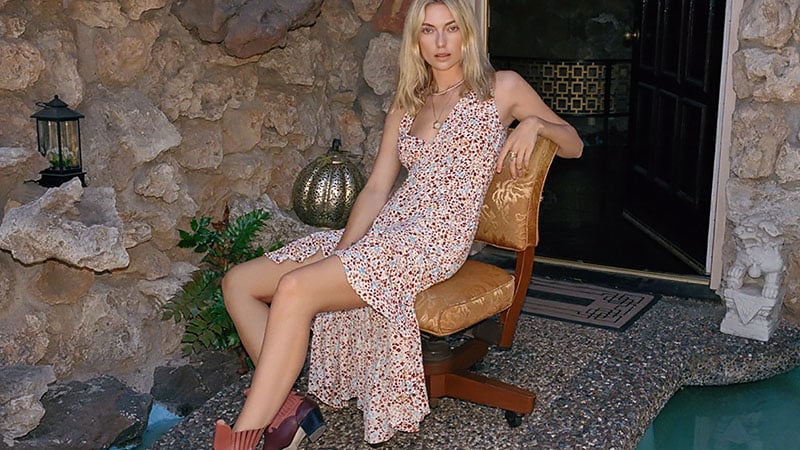 37. Mara Hoffman
Put a splash of color into your day with Mara Hoffman. These clothes offer bright shades and will add extra oomph to your wardrobe. The garments have a high fashion edge to them and won't cost you the Earth. Using sustainably sourced fabrics and methods, this designer relies on quality when crafting each piece of clothing. From high-waisted skirts to bikinis and bold prints, there is something here for everyone.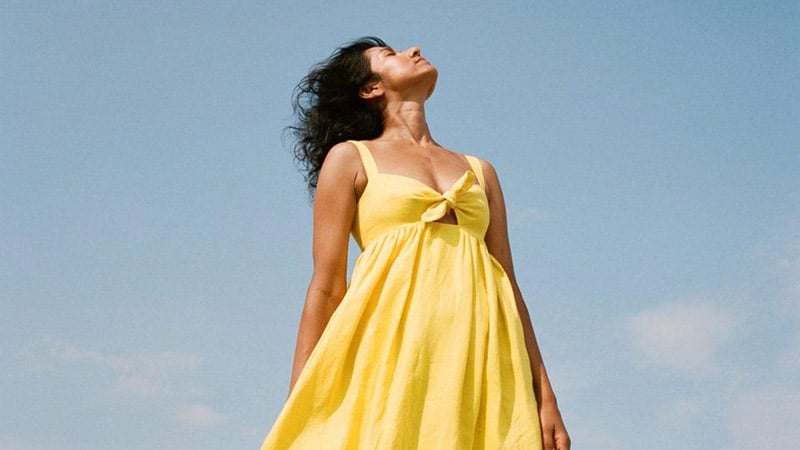 Sustainable Clothing Brands FAQs
What are the most sustainable fashion brands?
The fashion industry is a wasteful one that negatively impacts our planet, and it is, for this reason we should be focused on ditching fast fashion and purchasing good quality garments from sustainable brands. If you want to upgrade your closet, consider Stella McCartney, a luxurious brand that is also leather and fur-free. The company uses locally sourced materials and is part of the Ethical Trading Initiative. Other fantastic options include Reformation, Kitx, Cazinc The Label, Zavi, and more.
What brands are sustainable?
Some of the biggest and most well-known sustainable brands include Levis, Eileen Fisher, Monsoon, Stella McCartney, Patagonia, and Collusion. These companies focus on creating garments with care, using less water and harmful dyes and chemicals, among other things.
Why is sustainable clothing expensive?
Fast fashion is bad for the environment because it creates so much waste. These poor-quality items are usually only used for a few seasons, go out of style quickly, and often do not retain their shape. They also have little resale value. On the other hand, sustainable clothing is more expensive because more costs are involved. The company has to find eco-friendly, natural fabrics and offer individuals who are producing them a fair wage. Fewer items are produced, but they tend to be classic styles and of good quality.
Is Zara sustainable?
Zara may be a high-street brand, but it is working hard to achieve an eco-friendly status. They have set a deadline for 2025, by which they intend to have 80 percent of the energy consumed in their factories, headquarters, and stores to be created using renewable sources. They are also working towards making viscose sustainable and regularly use eco-friendly cotton in many of their garments.
SUBSCRIBE TO OUR NEWSLETTER
Subscribe to our mailing list and get interesting stuff and updates to your email inbox.