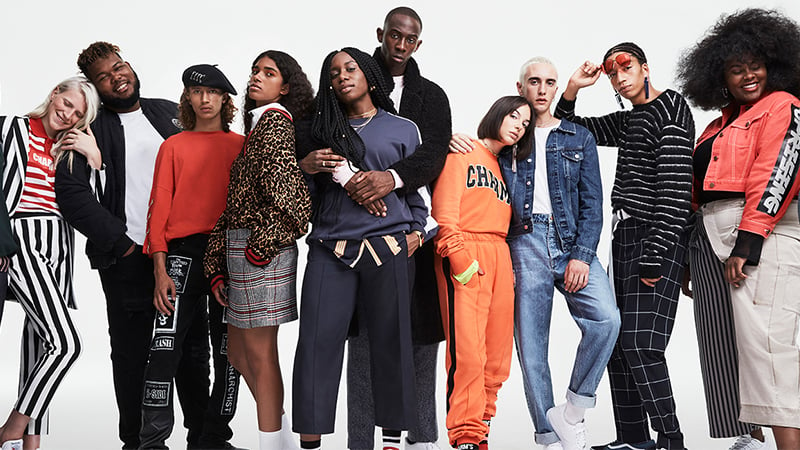 There's no denying that streetwear has made its way into luxury fashion. Once reserved for the skater kids and countercultures, it is now as common to see a pair of sneakers and a hoodie on the runways of Paris as it is to find them courtside at a ball game. This fashion revolution means you can choose comfort and convenience without having to compromise on style. To help you up your street style game, we have rounded up the best streetwear brands you need to know.
Best Streetwear Brands
1. Cariuma
Cariuma is quickly establishing itself as a leader among the best sustainable streetwear brands, providing trendsetters with stylish and comfortable footwear that doesn't sacrifice on ethics. Founded by David and Fernando, the brand has made it their mission to create eco-friendly sneakers that not only satisfy the needs of the environmentally conscious but also meet the demands of fashion-forward individuals around the world. Cariuma's trainers come in a variety of styles and colors, so you can customize your look while doing your part for the planet.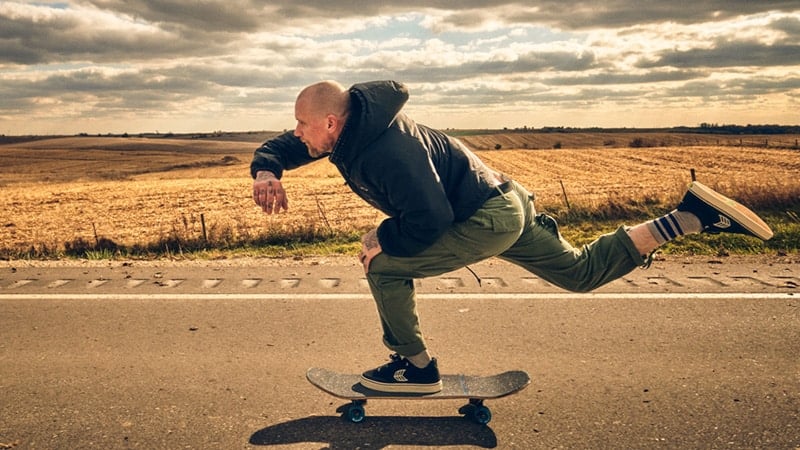 2. Clutch Cafe
Your unique style is a reflection of who you are as an individual, and Clutch Cafe is the perfect place to help you express it. Stocking a vast range of streetwear brands, apparel, and accessories, Clutch Cafe is a one-stop-shop for anyone looking to elevate their fashion game. Atsushi Matsushima, the Editor-in-Chief of Clutch Magazine Japan, has brought the best of Japanese brands to British customers with the help of this London-based store. Whether you prefer shopping online or in-store, Clutch Cafe has got your hypebeast appeal covered.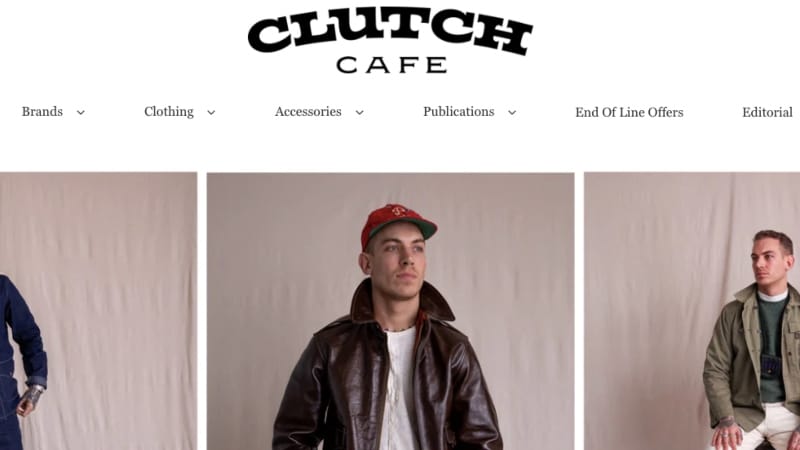 3. Wax London
Wax London is a great addition to the world of streetwear brands, offering timeless designs with a focus on sustainability. Established in 2015, this London-based family label has quickly become one of the best online clothing stores for men. Their garments are carefully made with the best-sourced materials, ensuring both quality and longevity. Each piece is designed to last, an emphasis that is consistently reflected in their clothing. However, what sets Wax London apart from other streetwear brands is their emphasis on family. This value is woven into every garment, ensuring that their designs are timeless in both style and meaning.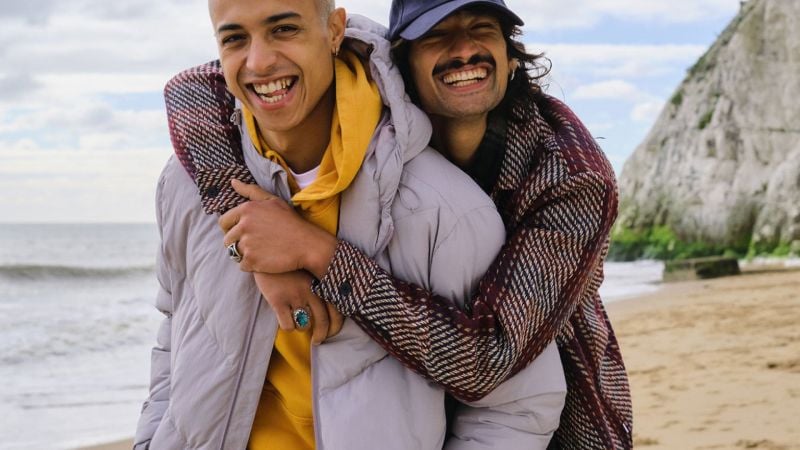 4. Supreme
New York's Supreme has integrated itself into the fabric of streetwear history. Collaborating with Rolex and Louis Vuitton, Supreme is one of the labels that elevated street style in luxury fashion. The American skateboard and clothing label has graced the backs of fash packs and ballers everywhere. The label earned its status as one of the most iconic streetwear brands of all time. Reinventing the supply and demand wheel, Supreme drops a limited range of new items weekly. So you know you'll always be able to update your wardrobe with a fresh take on the OG red and white logo.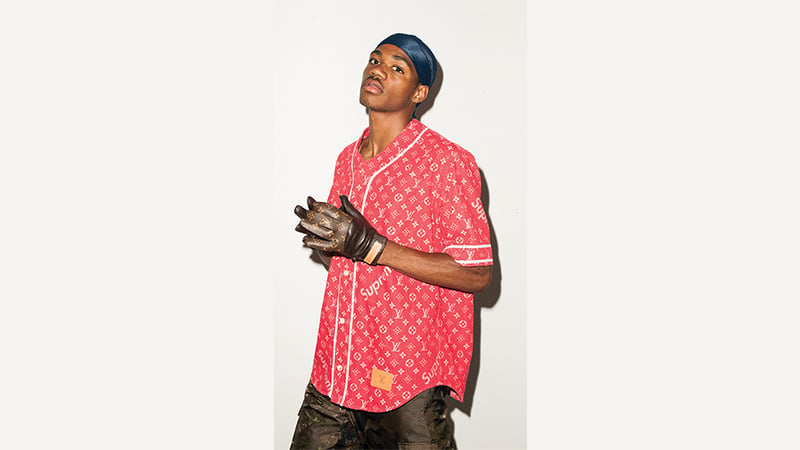 5. Vetements
In recent years, streetwear has made its way from the pavement to the catwalk, and Vetements is one of the best streetwear clothing brands leading the charge. Founded by Demna Gvasalia, who is now the creative force behind French luxury fashion house Balenciaga, Vetements has become renowned for its bold, boundary-pushing designs. As streetwear infiltrates the world of high-end fashion, Vetements has been at the forefront of this trend, bringing its signature ironic twist to couture aesthetics. Its eclectic, diverse designs draw inspiration from popular culture, and the brand's ability to create a stir has cemented its status as a trailblazer in the world of streetwear.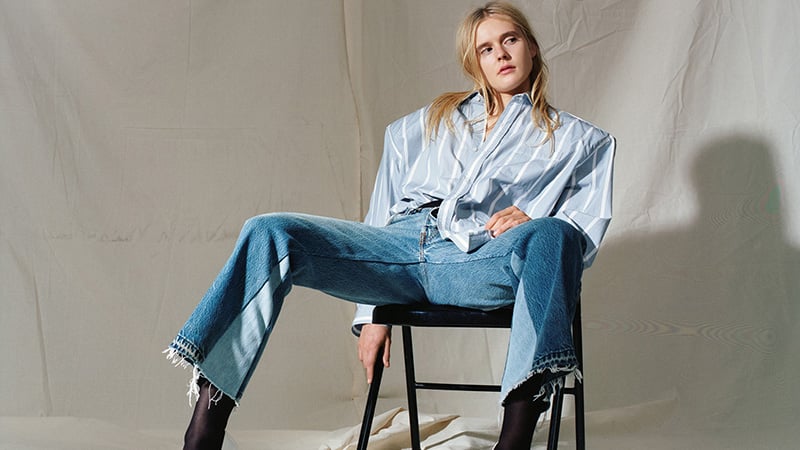 6. Stüssy
Stüssy, credited as the original hypedbeast label, has been making waves since its inception in 1980. Founded by Shawn Stussy, the brand first focused on small graphic tee designs. However, the buzz generated from the tees helped expand the label to include surf and skate apparel. After more than four decades in the industry, Stüssy has become a globally recognized streetwear empire with a reputation for innovative and eye-catching designs. Today, the brand remains just as prominent in the world of streetwear, standing alongside other iconic streetwear brands.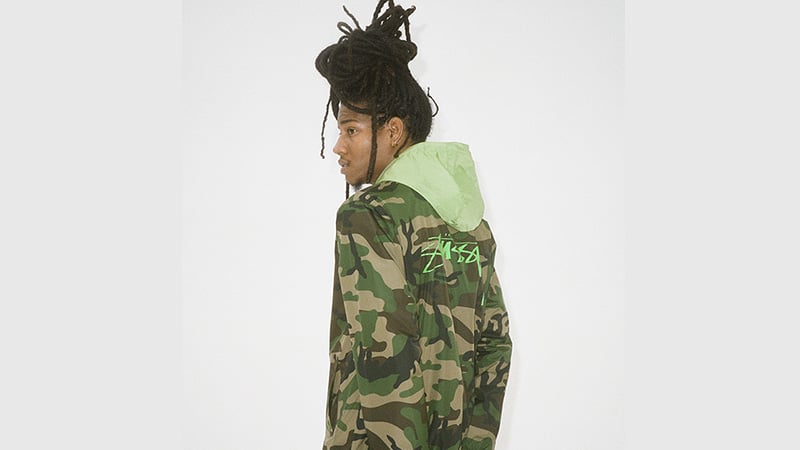 7. Off-White
Off-White has gained significant attention in both the couture runways and streets since its inception by Virgil Abloh, the artistic director of Louis Vuitton. This brand has played a crucial role in the rise of streetwear in the luxury fashion industry and is regularly featured in Paris fashion week. Off-White is recognized for its creative concepts, progressive designs, striking prints, and noteworthy partnerships. Despite being a newer player in street-style fashion, Off-White has undeniably established itself as an iconic streetwear brand.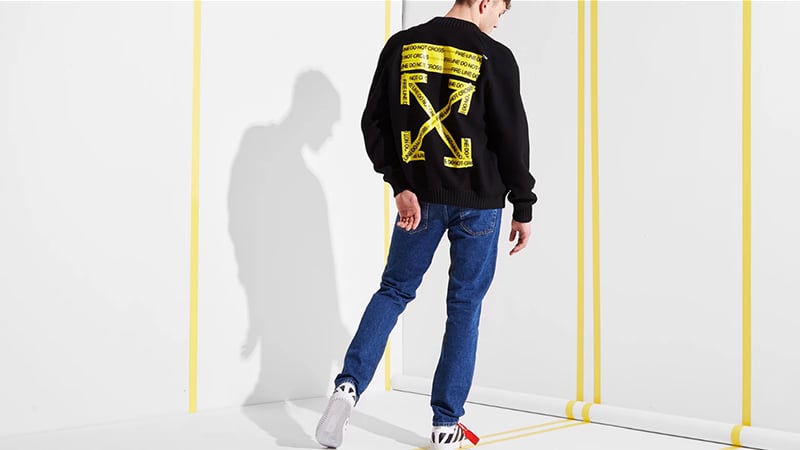 8. ASOS
Founded in 2000, Asos is an online clothing store for men that has quickly cemented its place as a go-to destination for affordable streetwear. With a vast array of top streetwear brands under its umbrella, shoppers can choose from well-known labels such as Nike and Reebok, as well as discovering new, up-and-coming brands. Perhaps one of the most exciting aspects of this retailer is its in-house brand, Collusion. With pieces that draw inspiration from the latest streetwear trends, Collusion is a great choice for those looking to update their wardrobe with stylish, unisex pieces that won't break the bank.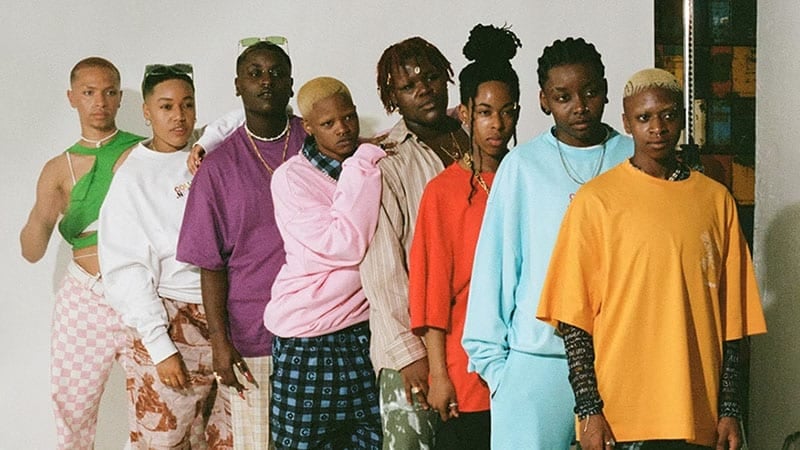 9. AllSaints
AllSaints is amongst the best streetwear brands in the United Kingdom, boasting a global reach through its numerous stores around the world. Founded in the 1990s, AllSaints' origins lie within the influential fashion hub of Carnaby Street, located in the heart of London. Catering to both men and women, AllSaints offers sleek and classic pieces inspired by its runway collections. Always staying ahead of industry trends, the streetwear brand provides a collection of wardrobe staples, including leather jackets and basic T-shirts, ensuring that you can always look fashionable and on-trend.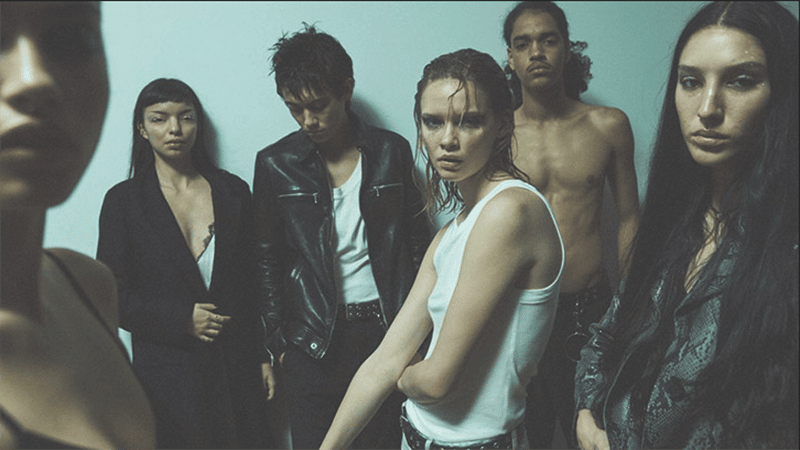 10. A-Cold-Wall
A-Cold-Wall has become one of the most influential streetwear brands to emerge from the UK's fashion scene in recent years. Samuel Ross, the founder and creative director of the brand, draws inspiration from his upbringing on the streets of Britain and uses this as a starting point to create T-shirts, footwear, and accessories that resonate with the contemporary youth culture. As a protégé of Virgil Abloh and a graduate of Central Saint Martins, Ross brings a unique perspective to his designs that have helped to cement his position as a trailblazer in British fashion. With collaborations with major brands such as Doc Martens and Converse, A-Cold-Wall continues to push boundaries and remain at the forefront of the streetwear movement.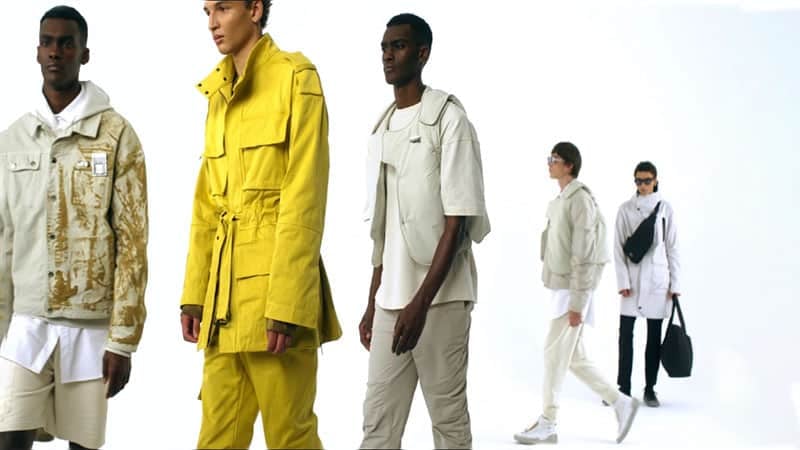 11. Nike
Nike is a well-known basketball shoe brand that has been around for decades, and it is widely credited with helping to bring about the rise of sneaker culture. From its humble beginnings as workout gear, Nike has evolved into one of the most beloved and widely recognized streetwear brands in the world today. Whether you are a longtime sneakerhead or someone who has only recently discovered the joys of street style, it is hard to deny the influence that Nike has had on the fashion world. With collaborations with other top streetwear brands like Off-White and Patta, Nike shows no signs of slowing down anytime soon.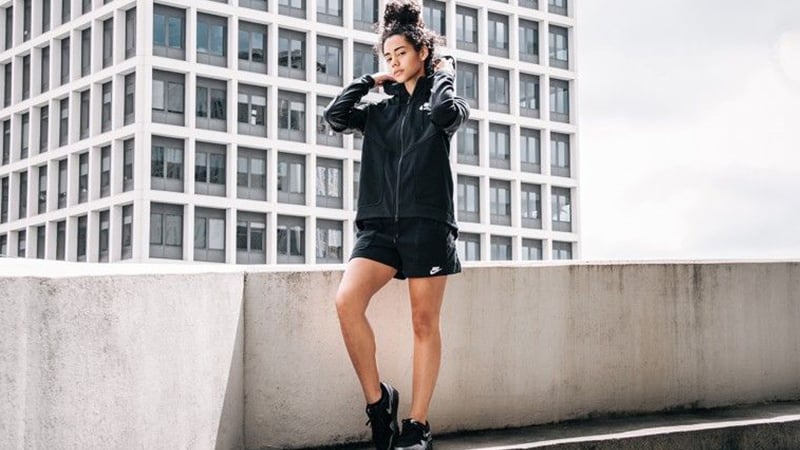 12. Adidas
If you're into streetwear, then Adidas should definitely be on your radar. As a pioneering sports label, the hypebeast clothing label has also cemented itself as one of the best streetwear brands out there. And it's not just because of its iconic three-stripe sneaker. Adidas has also collaborated with some of the biggest celebrities in the game and is responsible for bringing us Kanye West's Yeezy line of sneakers. It's no surprise then that the label has been a go-to for those looking to add an edge to their wardrobe since the 90s.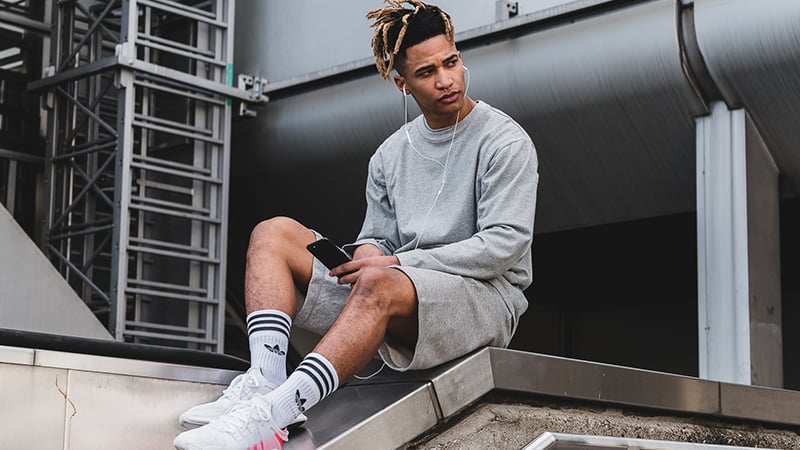 13. Acne Studio
Acne Studio is one of the few designers in the world who has managed to revolutionize streetwear fashion with its unique and innovative garments. The brand was founded in the mid-'90s with the purpose of creating an interesting and unique line of clothing that sets it apart from the rest of the competition. Jonny Johansson, the founder and creative director, drew inspiration from his love for photography and art, which has played a significant role in shaping the brand's identity and creative direction. Over the years, Acne Studio has continued to make a name for itself as one of the world's best streetwear brands, with a legion of loyal fans across the globe.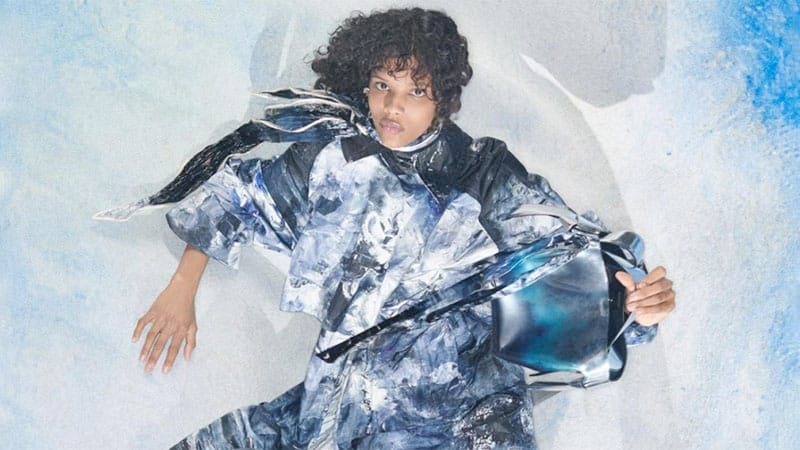 14. Fear Of God
Fear of God may have only been established in 2013, but it has become a powerhouse in the world of streetwear brands. Based in LA, the brand's stylish and effortless hoodies and tracksuit pants have quickly gained popularity among men and boys of all ages. Jerry Lorenzo, the founder, has managed to create a label that strikes a perfect balance between casual and fashionable. The likes of Justin Bieber are proud wearers of Fear of God clothing, which is a testament to just how highly regarded it is.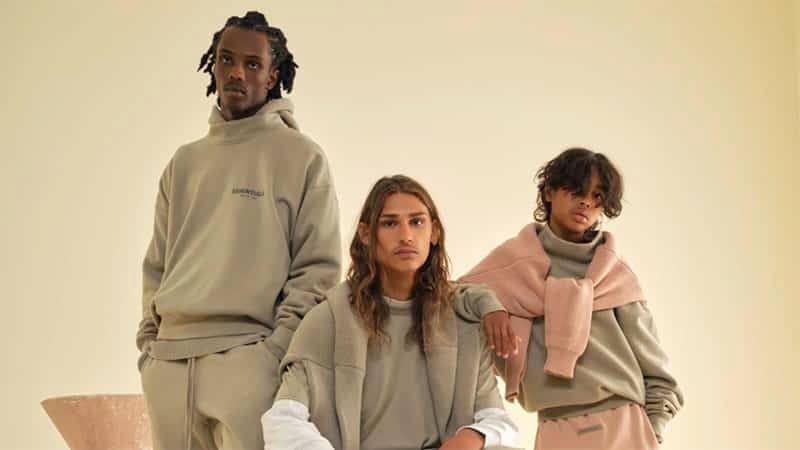 15. Puma
If you're a fan of streetwear fashion, then you're no stranger to the world-renowned streetwear clothing brand Puma. Founded in 1948, Puma has become a household name when it comes to trendy and stylish athleisure clothing. With a continued dedication to innovation and creativity, Puma has managed to keep up with the ever-evolving fashion industry. One of the most appealing factors of this brand is its collaborations with other labels that have produced some of the most unique and eye-catching designs in the industry. From AMI to Perks and Mini, Puma's endless collaborations provide a plethora of styles that cater perfectly to one's taste.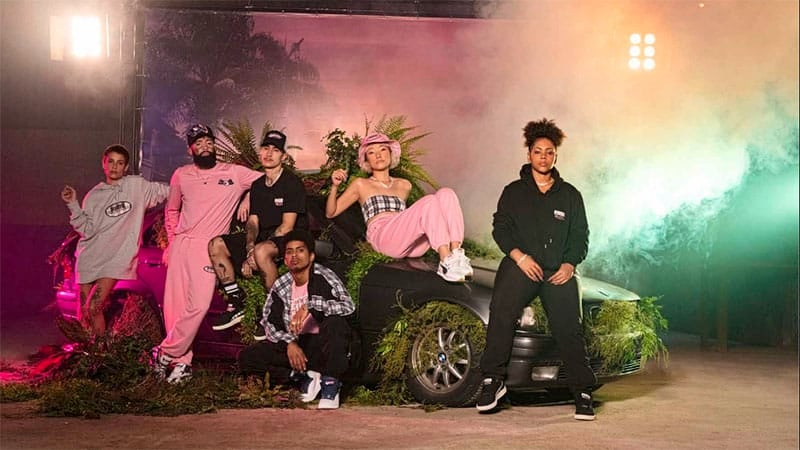 16. Ksubi
Ksubi's humble beginnings started in the late '90s in Sydney's northern beaches. Inspired by the street scene of the Y2K era, the brand quickly gained popularity not only in Australia but all around the world. Known for its signature denim line and skate culture-inspired garments, Ksubi has become a household name among streetwear enthusiasts. Their unique blend of edginess, high-quality craftsmanship, and affordability has made them stand out in a highly competitive industry. The streetwear brand has evolved over the years while staying true to its roots, remaining a go-to for those who want to incorporate a little bit of an alternative vibe into their wardrobe.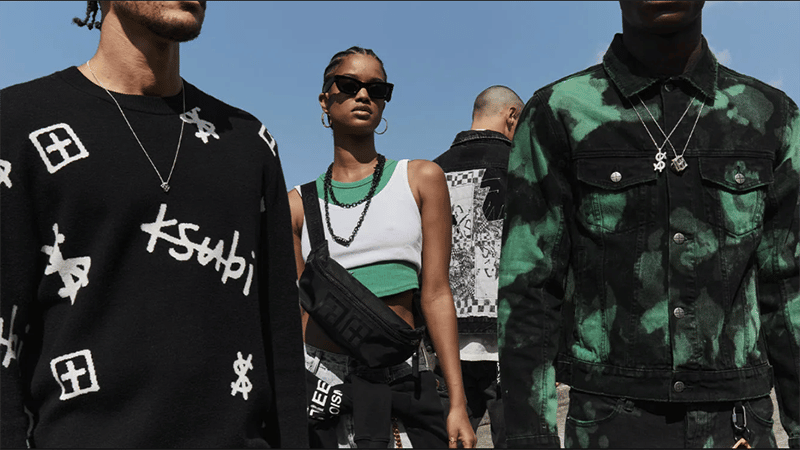 17. Diesel
Diesel is one of the world's best streetwear brands that have gone viral several times over the last few years. But the history of this iconic brand dates way back to the '70s when it first burst on the scene. Diesel is a master at sourcing inspiration from the youth, translating the latest fashion trends from the runway to the street. Following the appointment of Glenn Martens in 2020, Diesel has undergone a renaissance, re-emerging as a powerhouse in the current streetwear movement. They've been combining the trendiest pieces with iconic Y2K fashion to create a striking new look that is taking the world by storm.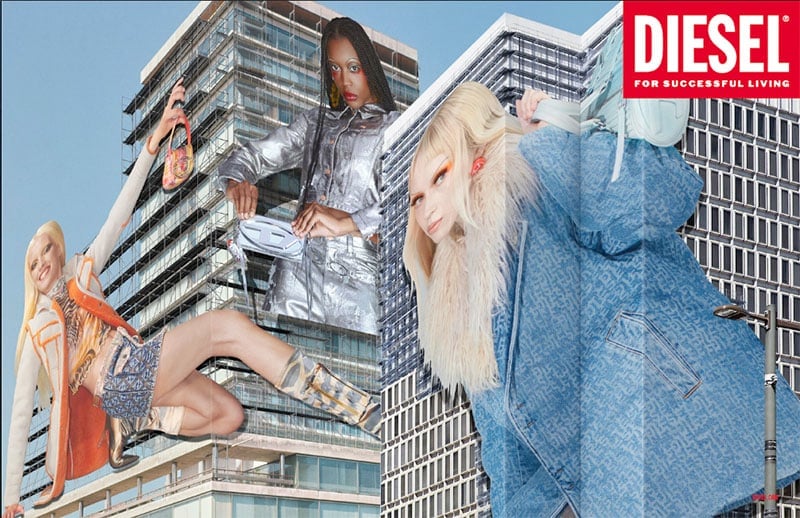 18. Amiri
Drawing inspiration from the laid-back lifestyle and cultural influence of California, Amiri merges grunge with streetwear to create a distinct style that fashion enthusiasts appreciate. The brand's interpretation of '90s street culture is innovative and combines with a modern twist that is both refreshing and recognizable. With an eye for detail and a passion for street style, Amiri has become a must-have label for those seeking out a unique look with an urban edge. By infusing grunge and streetwear, Amiri has established itself as one of the top designer streetwear brands in the fashion industry and continues to define and evolve the style.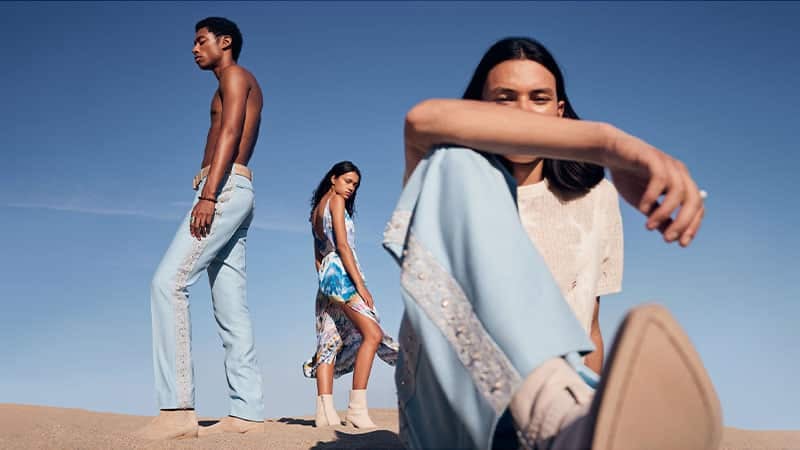 19. Undercover
Undercover is a Japanese label that has made its mark in the streetwear industry. Known for its quirky tees adorned with over-the-top graphics, the streetwear brand has become a staple in fashion today. Initially prevalent in 90's fashion in Tokyo, Undercover has gained popularity over the years, emerging as one of the industry's respected and successful labels. The brand's founder, Jun Takahashi, is a fan of UK punk. This passion is evident in Undercover's fashion-forward luxe sportswear collections, which pay homage to the subculture that inspired them. The brand's unique style and strong punk influence make it stand out from its competitors, cementing its place as one of the most prominent and sought-after labels in streetwear fashion.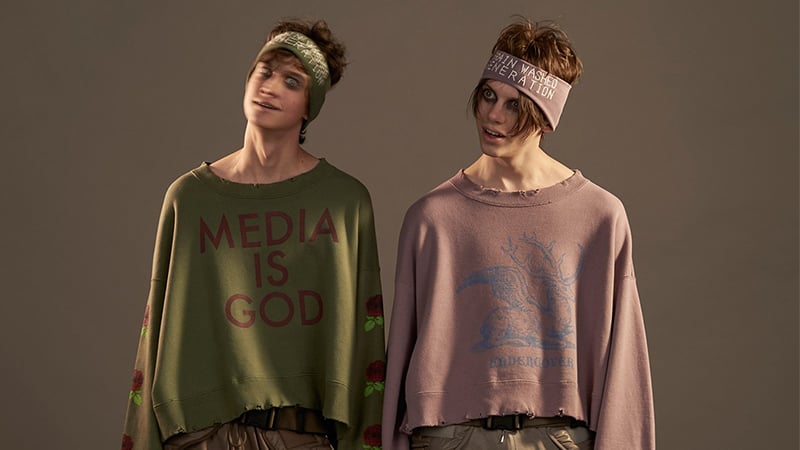 20. HUF
HUF is a brand that is deeply ingrained in streetwear culture, with its roots dating back to the early 90s. The brainchild of New York native Keith Hufnagel, HUF began as a one-stop-shop for all things skate and surf in San Francisco. After a successful stint working with Stussy, Hufnagel used his experience to launch his own label, which quickly became an iconic name in the streetwear scene. Today, HUF is stocked in stores worldwide, still delivering on its promise to provide high-quality streetwear that's as stylish as it is functional.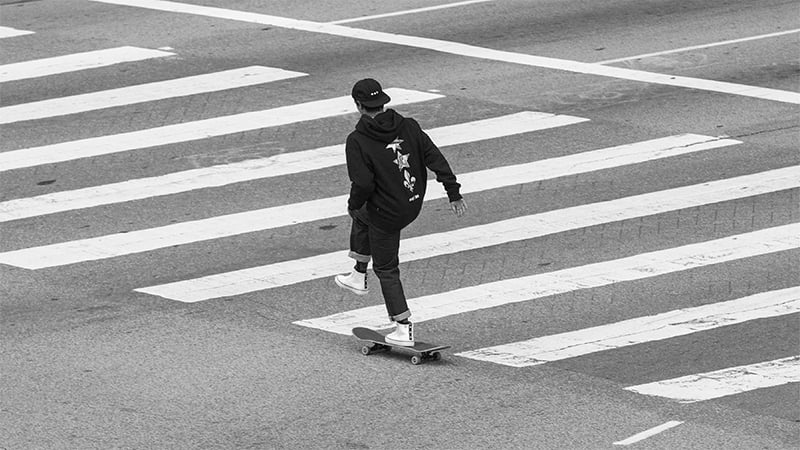 21. Obey
Obey has become a well-known name in the fashion industry, largely due to its unique approach to streetwear designs. Founder Shepard Fairey has been able to seamlessly incorporate his love for activism and art into the label's designs, resulting in a clothing line that has become synonymous with the counterculture. Fairey has used clothing as an extension of his artistic works and has used it as a platform to convey his populist views. The label has been incredibly popular since its inception and has become a staple of the streetwear industry. Obey's clothing designs are more than just pieces of fabric, they are a reflection of Fairey's beliefs and a statement of counterculture for the masses.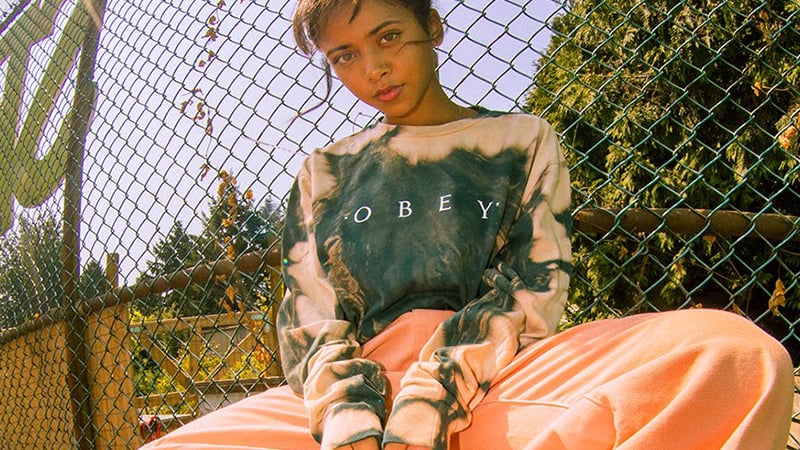 22. A-Cold-Wall*
A-Cold-Wall* is a streetwear brand that is breaking boundaries in the fashion industry. Born and raised in London, the label has brought together haute couture and streetwear, resulting in a luxury fashion line with street-style appeal. With designs recognized all over the world, A-Cold-Wall* has successfully merged the gap between avant-garde and wearable fashion. Samuel Ross, the designer behind the brand, has created a genre-bending label that has taken its place among some of the best streetwear brands in the market.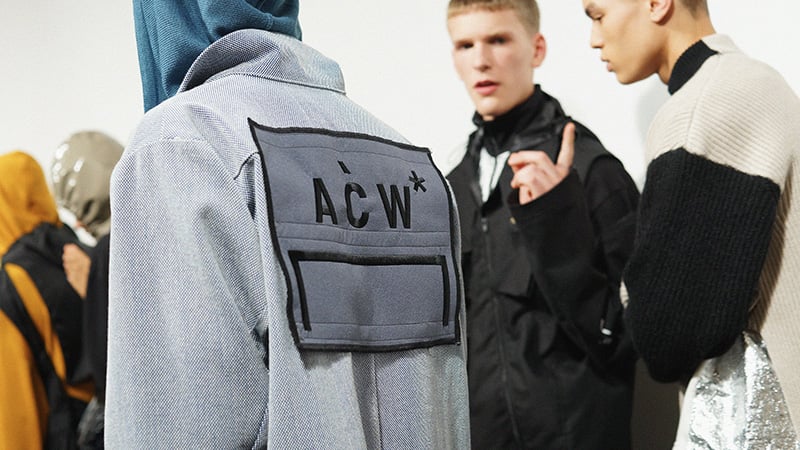 23. A Bathing Ape
If you're searching for a killer streetwear brand with a little Japanese fusion, then A Bathing Ape should be at the top of your checklist. Nicknamed Bape, the cult label was born in 1993 by Tomoaki Nagao, aka Nigo, in Ura-Harajuku, Tokyo. Since its inception, Bape has risen to be one of the good streetwear brands of the moment. Influenced by Nigo's obsession with sneakers, toys, and in-your-face graphics, the label is known for its outlandish and bold designs. It is best known for its bright, multi-colored camouflage prints and shark hoodies that zip right up over the wearer's face.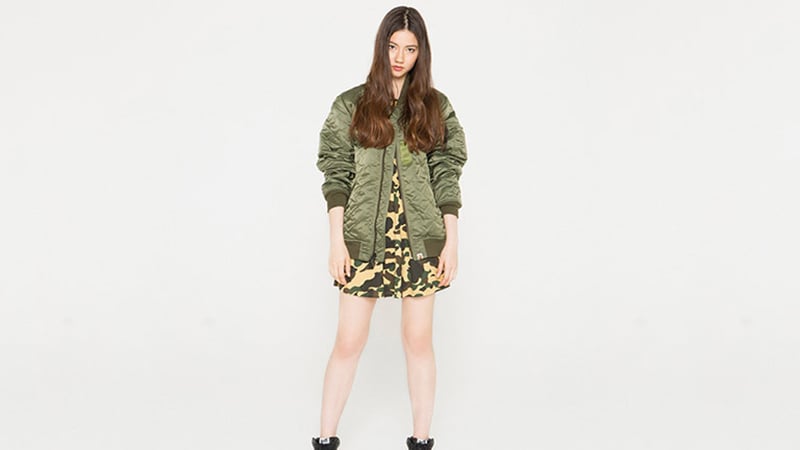 24. Carhartt WIP
Carhartt is a well-known workwear brand in the United States, but its UK division has taken on a whole different image. The British version of Carhartt has become a go-to for streetwear enthusiasts across Europe. What sets the UK label apart from its American counterpart is its emphasis on streamlined silhouettes and more contemporary streetwear cuts. In addition, Carhartt UK features a skate-centric direction, making it a favorite among the skateboarding community.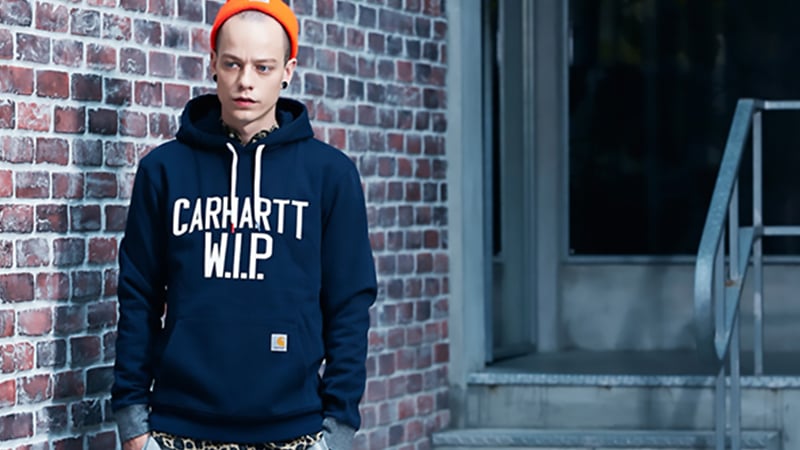 25. WTAPS
WTAPS, pronounced as 'double taps,' may have a name that sounds complex, but its aesthetic is anything but. This Japanese streetwear brand draws inspiration from military and workwear styles, resulting in a look that's both utilitarian and stylish. Its name comes from a military term that means kill shot, which fits the brand's tendency towards edgy and bold fashion choices. Expect lots of army green cargo pants and loose-fitting hoodies that are perfect for everyday wear. While the label's style is definitely military-inspired, there are plenty of streetweear elements that add a unique twist to the overall look.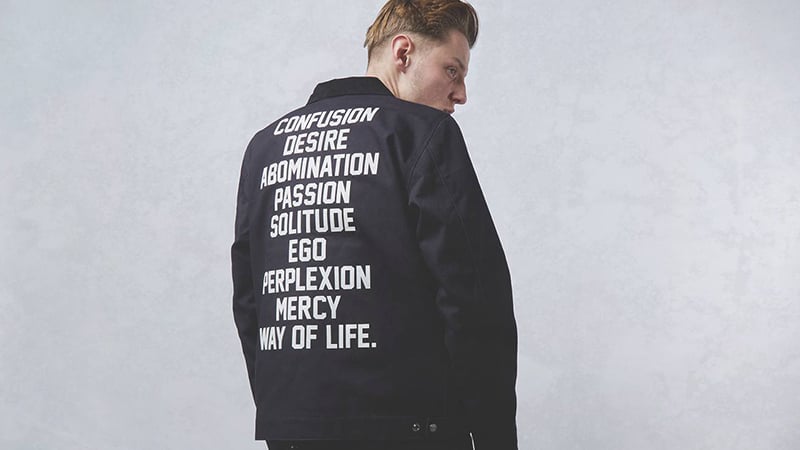 26. Palace
Palace has established itself as a major player in the UK street-style scene since its inception in 2010. Taking inspiration from the likes of Supreme, the label has built a loyal fan base and almost reached the same level of recognition in its home country. Palace's aesthetic draws heavily from sportswear giants Adidas and Reebok, with collaborations between the three being a regular occurrence. The streetwear brands signature look often features tracksuits and baseball caps while also incorporating unique items like snakeskin loafers and smoking crop jackets.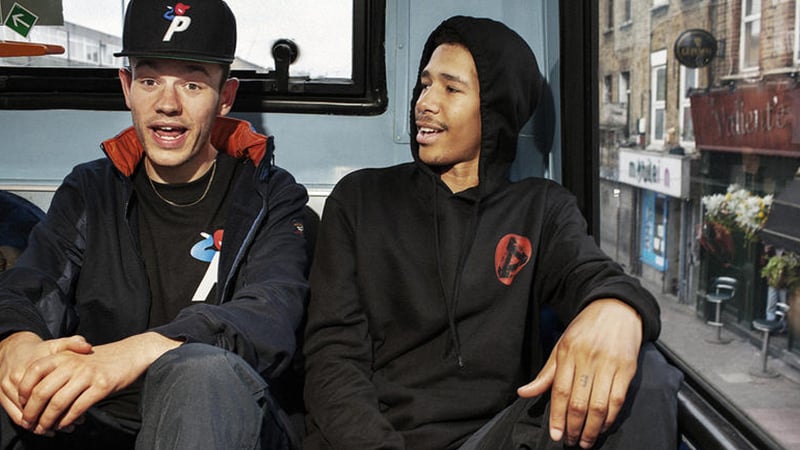 27. Cav Empt
Cav Empt has quickly established itself as a significant force in Japan's street fashion and music scene thanks to its unique aesthetic, which combines futuristic styling, utilitarian detailing, and distinctive prints. The brainchild of Sk8thing is the creative talent behind iconic graphics for Billionaire Boys Club, Human Made, Ice Cream, and Toby Feltwell, a respected figure in the music industry. Cav Empt has cemented its reputation as one of the most sought-after and best streetwear brands with garments that push the boundaries of fashion.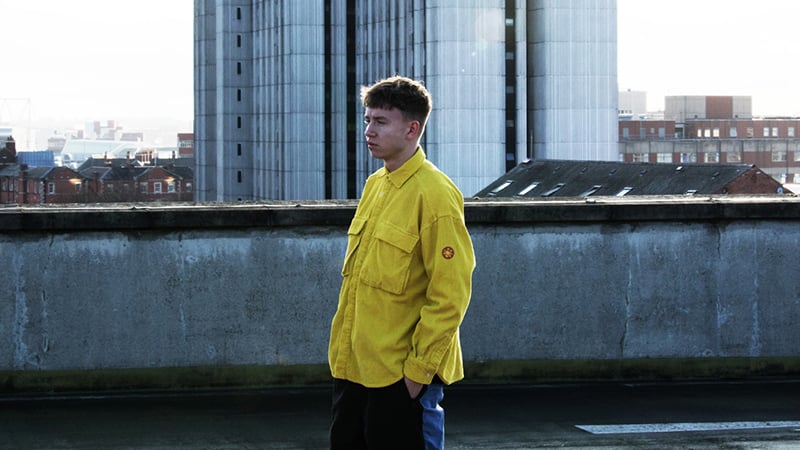 28. CDG Play
Comme des Garçons is renowned for its boundary-pushing designs and avant-garde runway presentations. However, the fashion house's Play collection offers an altogether more reserved range of fashion staples. Comprised of Breton tops, cozy hoodies, and branded tees, each design is adorned with the iconic bug-eyed heart logo. Additionally, long-term collaboration with Converse has seen the heart shape emblazoned across the Chuck Taylor All-Star 70. While the main Comme des Garçons line might be a little too "out-there" for some, Play certainly caters to those who are seeking something more practical yet still imbued with the brand's ethos.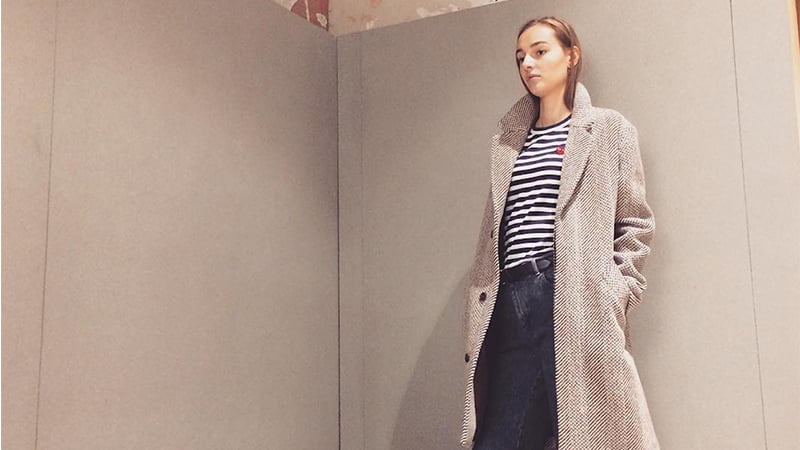 29. Patta
Patta is the brainchild of two veteran players in Amsterdam's hip-hop scene. The pair decided to channel their love of sneakers, music, and streetwear into a store housing all their favorite gear. They started out printing their logo onto a few tees for family and friends before demand began to grow. Soon Patta became a fully-fledged in-house streetwear brand and one of the biggest labels in street style. They mostly focus on big logos, loose cuts, and vibrant colors.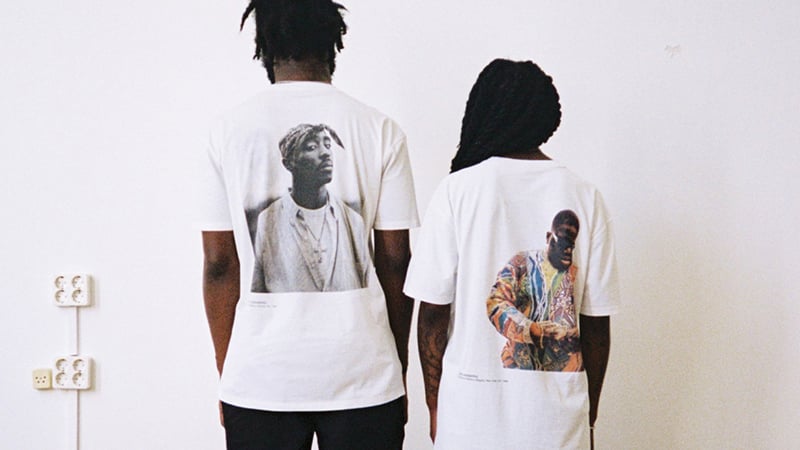 30. Noah NYC
Noah's rise to success should come as no surprise to anyone familiar with the world of top streetwear brands. Founded by the former creative director of Supreme, Brendon Babenzien, the label has quickly become a sought-after addition to any fashion-conscious shopper's wardrobe. But what sets Noah apart is its unique focus on streetwear for grown-ups. It's fashion that feels both youthful and mature all at once. From corduroy caps and shorts to collegiate sweats and Oxford shirts, Noah manages to capture the essence of streetwear while bringing a fresh perspective to it.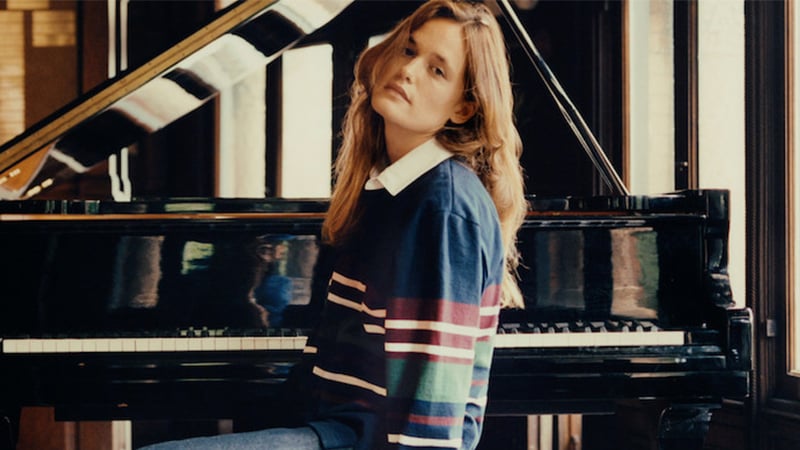 31. Heron Preston
Heron Preston is no stranger to the world of music and fashion collectives, having been a founding member of Been Trill. Following in the footsteps of his fellow members Virgil Abloh and Matthew Williams, Preston launched his own namesake label, HPC Trading Co., in 2016. Since its inception, his streetwear brand has made a name for itself with its genre-bending and unpredictable streetwear designs. Preston's cult label features oversized cuts, quirky motifs, and its signature bright orange branding. Those who appreciate cool streetwear brands that push boundaries will find themselves drawn to the unique and daring offerings from HPC Trading Co.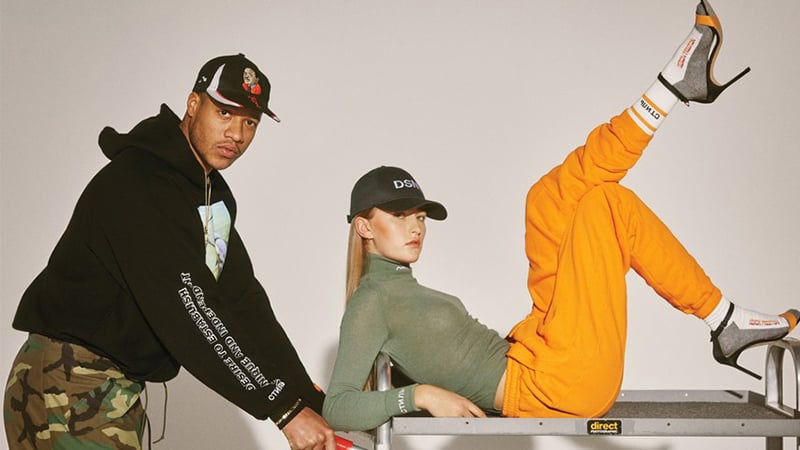 32. Billionaire Boys Club
Founded by Pharrell Williams, it's no surprise Billionaire Boys Club earned its status as a streetwear legend so quickly. With outta space being a major influence for many designs, Pharrell has been known to source materials directly from NASA. While other looks are straight out of the 90s. The streetwear brand is playful, colorful, unique, and all-around cool. In fact, its logo was even designed by Sk8thing, the brains behind Cav Empt. The label comprises a collection of tees, jackets, and hoodies. Pharrell also launched a sister label, Icecream, which houses his women's apparel.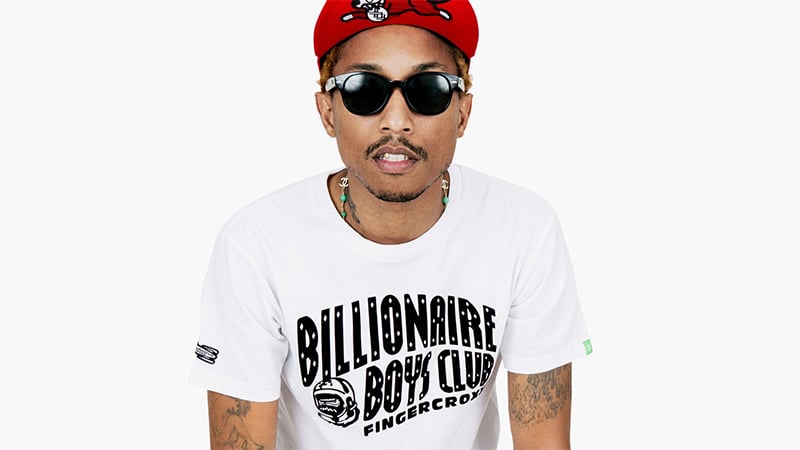 33. 10 Deep
Stepping into the world of streetwear nearly three decades ago, 10 Deep has garnered a reputation for its high-quality gear. Owner Scott Sasso is a man who truly understands the craft, and has become one of the most respected designers in the field. The brand's range of apparel is diverse enough to cater to all seasons, with a distinct street-savvy vibe. Their military jackets, camouflage blazers, cowl-neck sweaters, and Letterman jackets are all signature pieces that showcase the streetwear brands style and versatility.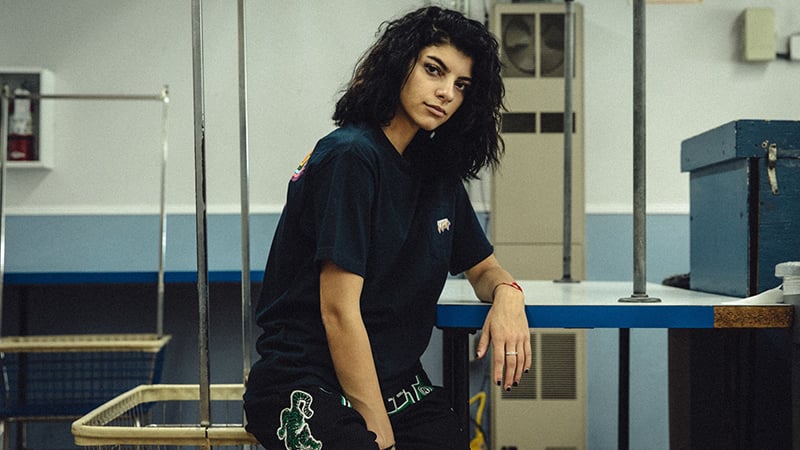 34. The Hundreds
The Hundreds is a streetwear brand that stands out from the crowd with its unique approach to fashion. Founded in California back in 2003 by Bobby Kim (Bobby Hundreds) and Ben Shenassafar (Ben Hundreds), their site is a media platform dedicated to street culture worldwide. But the brand offers much more than content alone- they also provide a wide range of clothing options, including T-shirts, denim, wovens, fleece, headwear, and outerwear. The label's diverse offering demonstrates that they are more than just a fashion brand. They are part of a community that prioritizes creativity, individuality, and self-expression.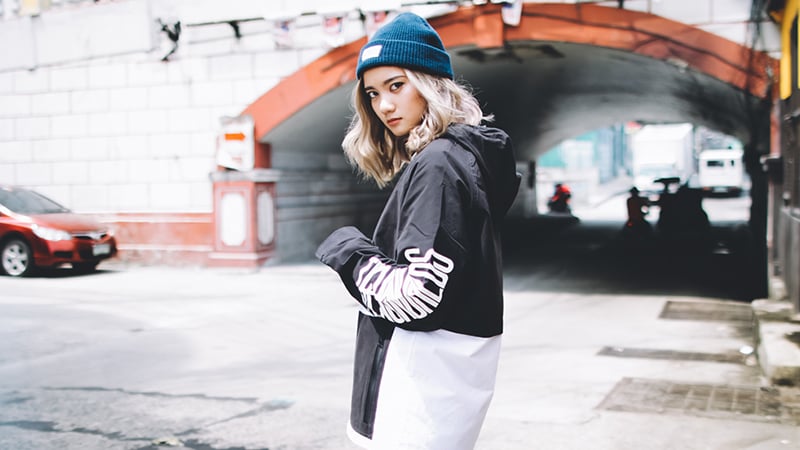 35. Undefeated
Undefeated, a premium sneaker and streetwear brand, is located in the heart of Los Angeles, California. This fashion haven has garnered a reputation as the ultimate destination for street style enthusiasts worldwide, thanks to the vision of founders James Bond and Eddie Cruz. With a keen eye for urban fashion, Undefeated offers an impressive range of gear and clothing from some of the most coveted streetwear brands in the world. The company frequently collaborates with household names such as Adidas, Nike, and Vans, as well as with boutique labels including A Bathing Ape, Champion, and Wtaps.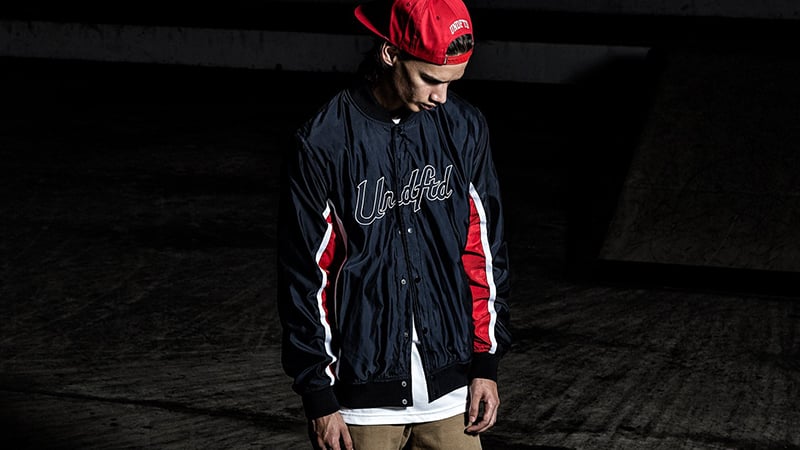 Best Streetwear Brands FAQs
What are the best streetwear brands?
The top streetwear brands currently in the market are Nike, Supreme, Adidas, Noah, Palace Off White, and Vetements.
What is a street wear brand?
A streetwear brand can be defined as a label inspired by fashionable and influential pop culture figures. Usually more laid back in style, its roots come from the '90s New York and hip-hop scene. It has since transformed into a global phenomenon, with major designers coming from Japan, Sweden, and Britain.
What is Hypebeast?
Hypebeast is an online publication dedicated to streetwear and fashion news. It was founded in Hong Kong in 2005, beginning as a blog for sneakers. It has since gone on to discuss other topics but keeps the majority of its focus on men's fashion and culture.
What is skater style?
Practical and comfortable, the skater style is about loose and functional clothing that is appropriate for the sport and provided some protection. Its aesthetic is casual and carefree with an anti-establishment touch.
What brand is similar to supreme?
If you're searching for high-quality streetwear that won't break the bank, or if you're simply interested in expanding your wardrobe, consider exploring alternatives to Supreme. Some excellent options to consider include Vetements, Obey, Noah, Off-White, and Kith.
What clothing brands are rappers wearing?
Each brand mentioned in this list possesses a certain level of credibility within the streetwear culture. Rappers often don streetwear brands such as Yeezy, Off-White, Supreme, Brain Dead, Carhartt WIP, among others.
Why is streetwear trendy?
Many young people are attracted to the carefree attitude and the desire for independence. They find liberation from the need to conform to specific appearances and behaviors, which explains the initial popularity of streetwear brands among them, eventually spreading to a wider audience. It's the lifestyle they are fond of.
What are the cool LA streetwear brands?
Some of the coolest LA streetwear brands are HUF and undefeated.
SUBSCRIBE TO OUR NEWSLETTER
Subscribe to our mailing list and get interesting stuff and updates to your email inbox.