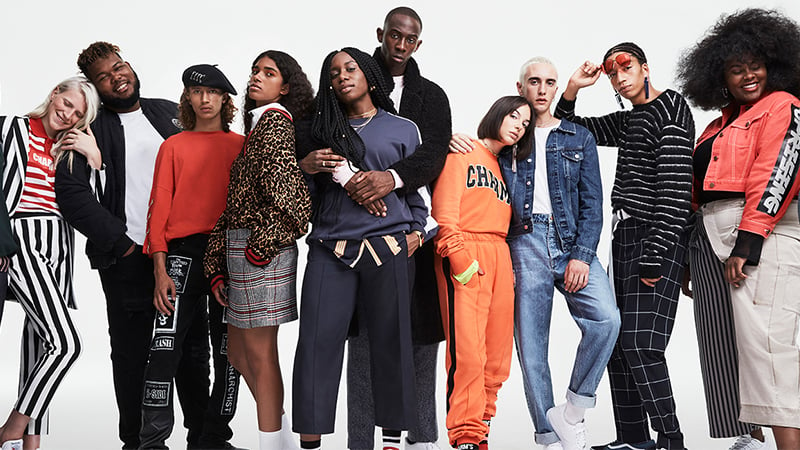 There's no denying that streetwear has made its way into luxury fashion. Once reserved for the skater kids and countercultures, it is now as common to see a pair of sneakers and a hoodie on the runways of Paris as it is to find them courtside at a ball game. This fashion revolution means you can choose comfort and convenience without having to compromise on style. To help you up your street style game, we have rounded up our favorite streetwear brands you need to know.
RELATED: The Best Street Style From Around The World
1. NN07
NN07 is a Copenhagen-based clothing brand that was founded in 2007 by a group of friends who shared a passion for contemporary fashion. The brand is about much more than its Danish roots; N07 stands for No Nationality, and the brand is all about celebrating individuality and diversity. The team behind NN07 is inspired by passionate people and communities, and they strive to create products that are both responsibly made and built to last. With a relentless dedication to its values and surroundings, NN07 is a streetwear brand worth considering.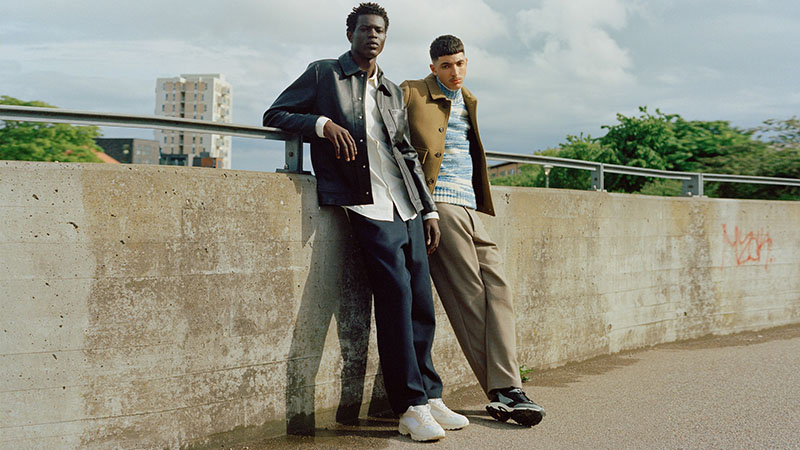 2. Cariuma
Cariuma is leading the way in stylish, comfortable footwear that looks great and respects our environment. Founded by David and Fernando with the goal of creating eco-friendly sneakers without compromising on style or comfort – something missing from major sneaker companies. Discover new streetwear trends with an array of shoe styles & colors – these ethical trainers will help you keep ahead!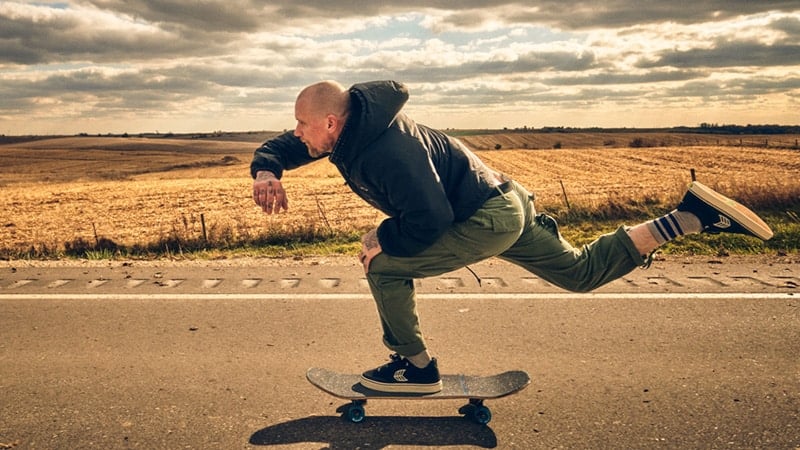 3. Oscar Deen
Oscar Deen is the result of a collaboration between two good friends, aiming to bring timeless classics back into style with modern twists. Combining their passion for fashion and design, they scour European streets in search of classic frames that can be reinvented into something completely new. Taking dust-covered gems as inspiration, each pair of OD sunglasses creates an up-to-date yet agelessly stylish look!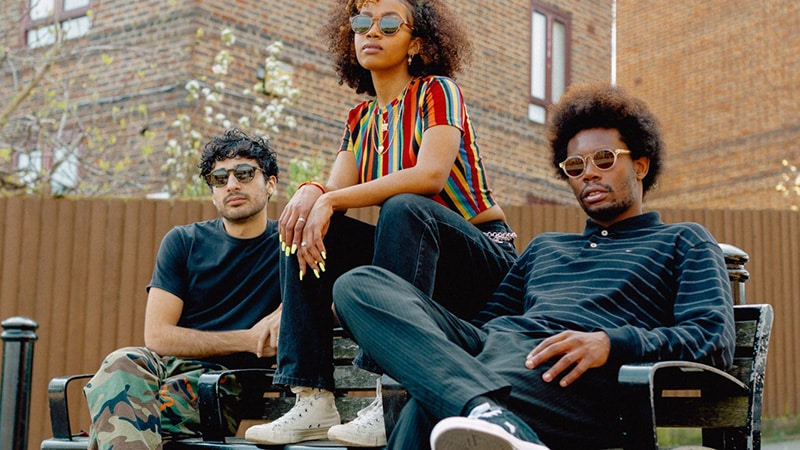 4. Corridor
Immerse yourself in the streets of New York City – without having to leave your doorstep. Corridor, founded by designer Dan Snyder and inspired by bustling city life, offers an impressive collection with everything from top-quality suiting to cozy shirts & knitwear. All textiles and garments are designed in-house; they use environmentally sustainable practices! Take some time out for a unique shopping experience today at Corridor: it's undeniably one cool streetwear brand you won't want to miss.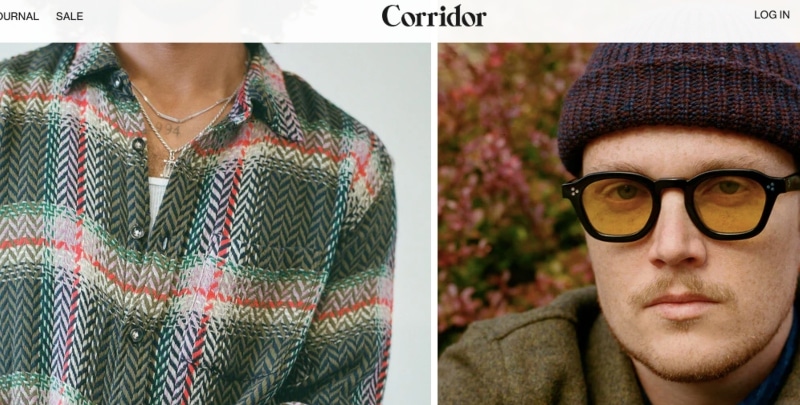 5. non
London-based non is a brand that offers conscious selvedge denim in minimalist all-gender styles. Their focus is on relaxed and oversized fits, but what sets them apart is their commitment to sustainability. The brand only uses recycled or organic materials and partners with environmentally conscious production companies to further minimize their impact on the environment. Their dedication to creating sustainable streetwear fashion does not sacrifice style or quality. Every piece of clothing is designed with a modern minimalistic approach, making it a perfect fit for any conscious fashion lover.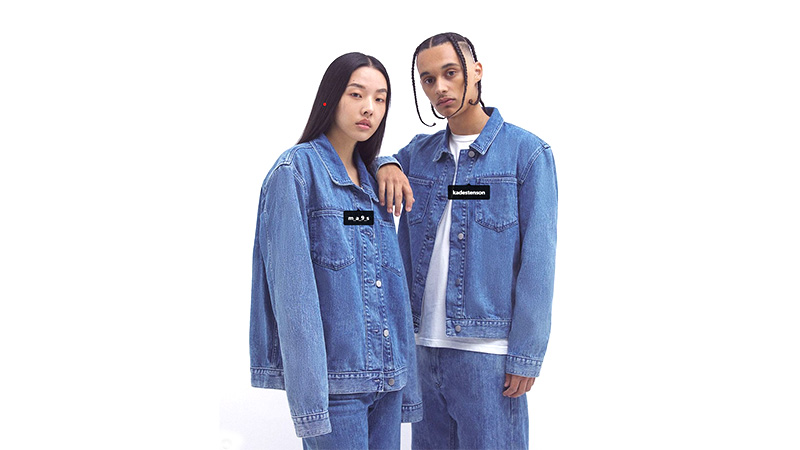 6. Supreme
New York's Supreme has integrated itself into the fabric of streetwear history. Collaborating with Rolex and Louis Vuitton, Supreme is one of the labels that elevated street style in luxury fashion. The American skateboard and clothing label has graced the backs of fash packs and ballers everywhere. The label earned its status as one of the most iconic streetwear brands of all time. Reinventing the supply and demand wheel, Supreme drops a limited range of new items weekly. So you know you'll always be able to update your wardrobe with a fresh take on the OG red and white logo.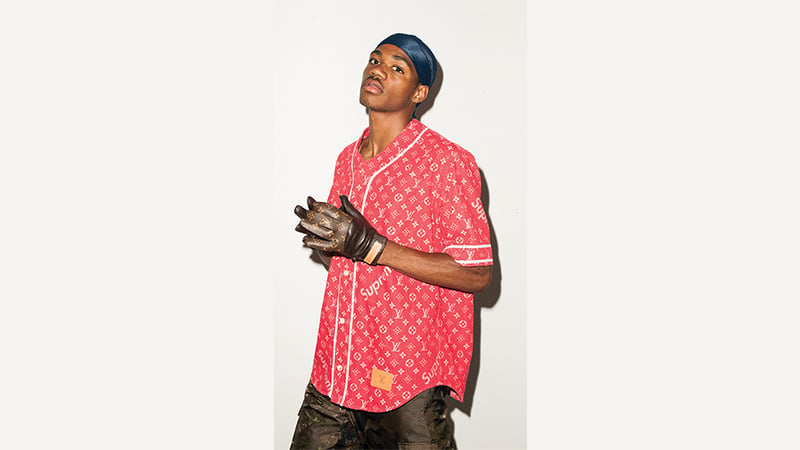 7. Vetements
Founded by Demna Gvasalia, who now sits at the helm of Balenciaga, Vetements is proof that streetwear has fully infiltrated the world of luxury fashion. Recognized for its innovative and highly diverse designs, Vetements has taken runway couture and brought it to streetwear chic. The label is known for causing a stir with its application of broader culture in ironic designs.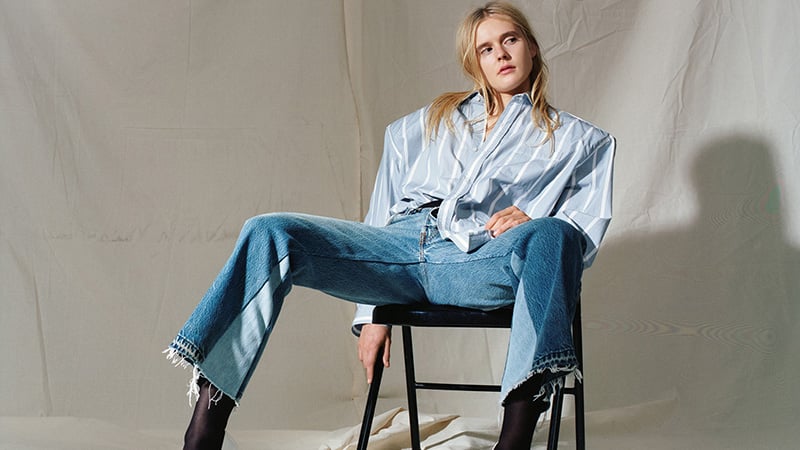 8. Stüssy
Credited as the original streetwear label, Stüssy began as a small graphic tee brand in 1980. After generating a whole lot of buzz with his tees, Shawn Stussy expanded his label to include surf and skate apparel. More than forty years later, the Cali born brand is now a streetwear empire. Known for its innovative and eye-catching designs, the label's presence is still as strong as ever.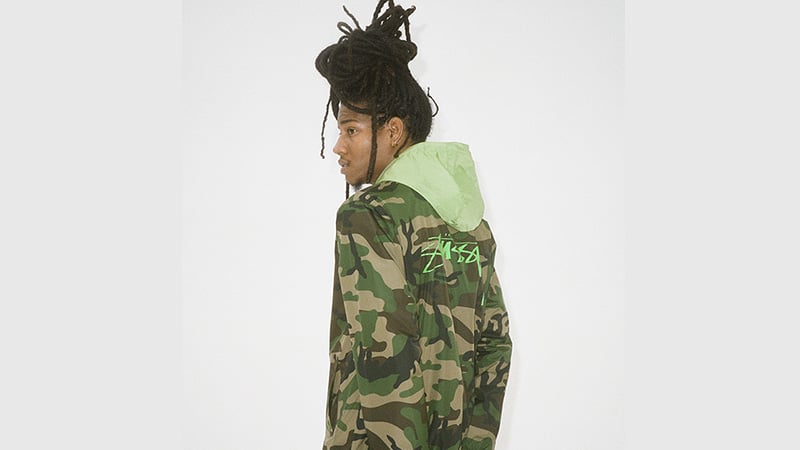 9. Off-White
Off-White has been making waves on the couture runways and streets since being founded by Louis Vuitton's artistic director, Virgil Abloh. Almost solely responsible for streetwear's takeover of the luxury world, Off-White is just as likely to be seen gracing the runways of Paris fashion week as it is to be on the backs of hype beasts. Abloh cut his teeth working alongside Kanye West and Fendi before launching his label in 2013. His melding of culture and couture has birthed a brand known for its innovative designs, forward-thinking, bold and distinctive prints, and exciting collaborations. Though a relative newcomer to the street-style scene, Off-White, has certainly earned its iconic status.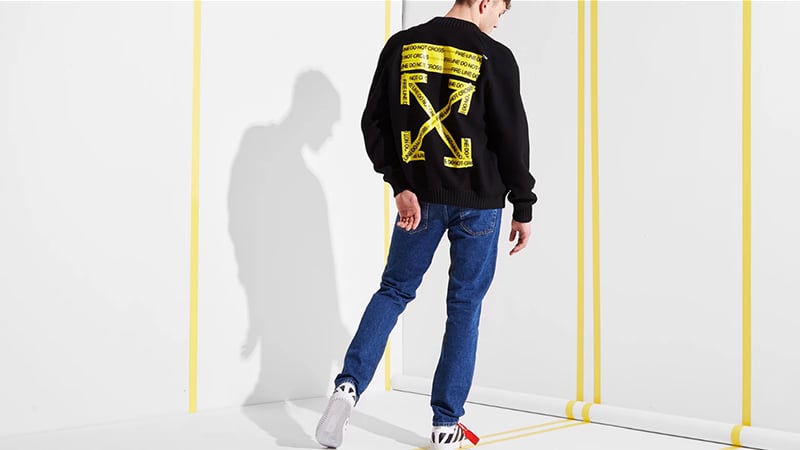 10. ASOS
Founded in 2000, this British online retailer is one of the top places for affordable streetwear. With a wide range of brands under its umbrella, you can choose from famous labels like Nike and Reebok. Their in-house brand Collusion features key elements from the latest streetwear trends, often with unisex pieces for everyone to try.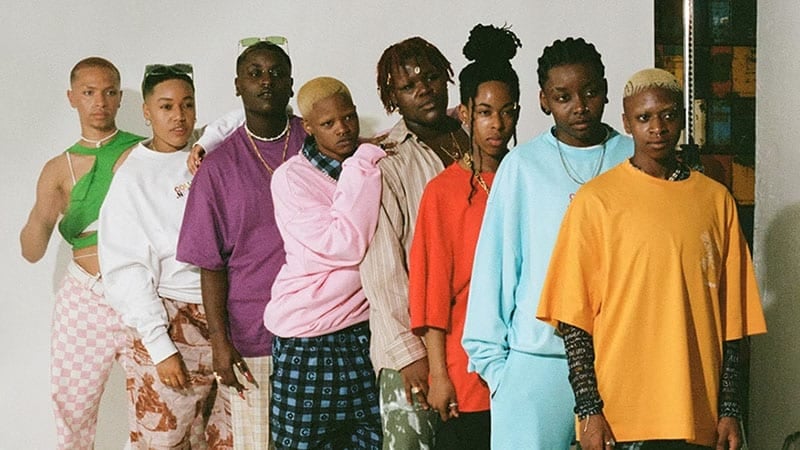 11. AllSaints
AllSaints is one of the leading British retailers, with stores worldwide. Founded in the '90s, its roots go back to Carnaby Street, one of London's most influential fashion locations. Selling men's and women's clothes, its focus is runway-inspired pieces. With classics like leather jackets and basic T-shirts, you can look the part and always stay on-trend.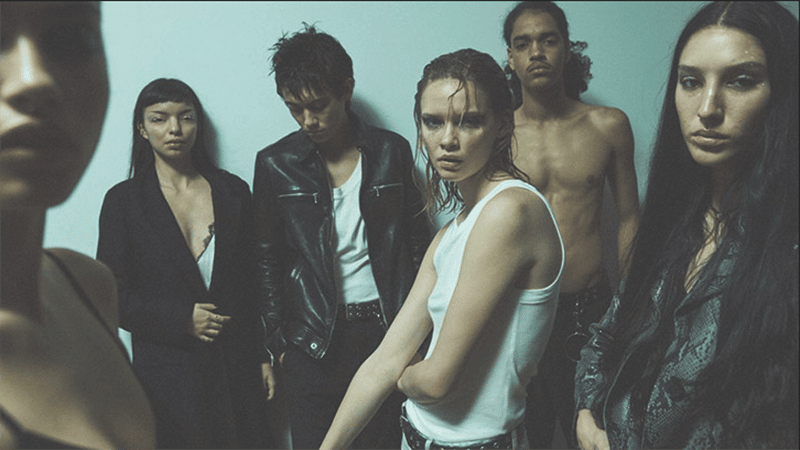 12. A-Cold-Wall
Founded by Virgil Abloh's protégé and Central Saint Martins alum, Samuel Ross created A-Cold-Wall takes his inspiration from the streets of Britain, where he grew up. With T-shirts, footwear, and accessories, the designer has become one of the leaders in British fashion. Its recent collaborations include Doc Martens and Converse.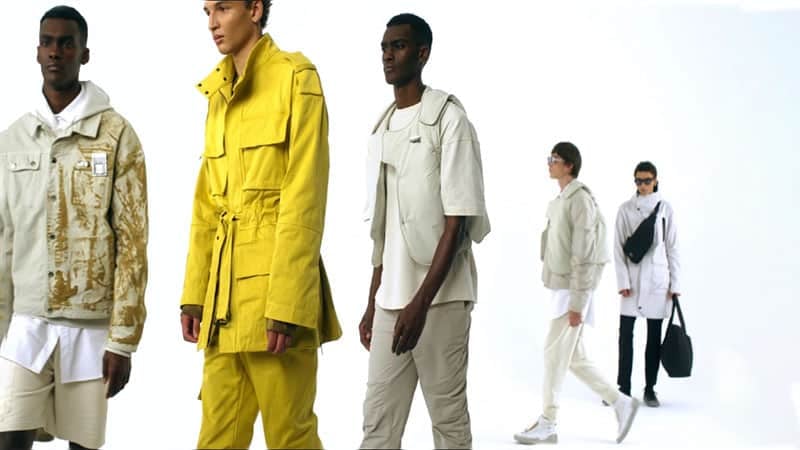 13. Nike
Nike is one of the OG brands credited with the rise of sneaker culture. Whatever their preference, all sneakerheads would agree that the swoosh is the most repped and beloved logo around. Evolving from its status as workout gear, Nike is now a fully-fledged streetwear label. Nike has collaborated with the likes of Off-White and Patta to bring us some of the best street style pieces to date. With no sign of slowing down, it looks like Nike will be just doing it for years to come.

SHOP: Nike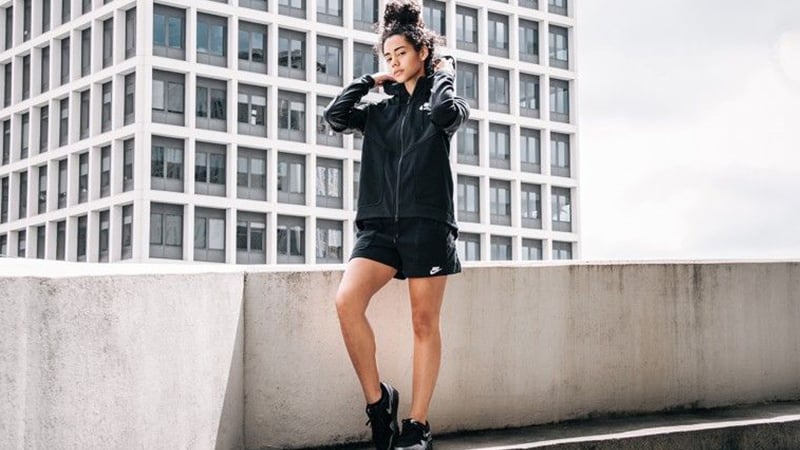 14. Adidas
As an OG sports label, Adidas is also one of the top street style brands. The German sportswear label is responsible for gifting us Kanye West's Yeezy line of sneakers, amongst many other celebrity collaborations. The iconic three-stripe sneaker has been stomping its place firmly on the street style pavement since the 90s.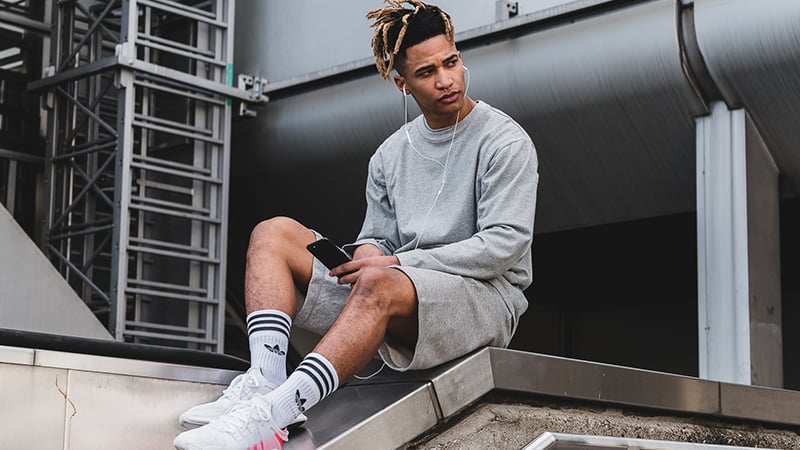 15. Acne Studio
Few designers can do what Acne Studio does. The Swedish designer was founded in the mid-'90s to create innovative, interesting, and unique garments. The founder and creative director Jonny Johansson's love for photography and art have inspired the creative direction of the brand, leading to a become one of the world's most influential streetwear brands.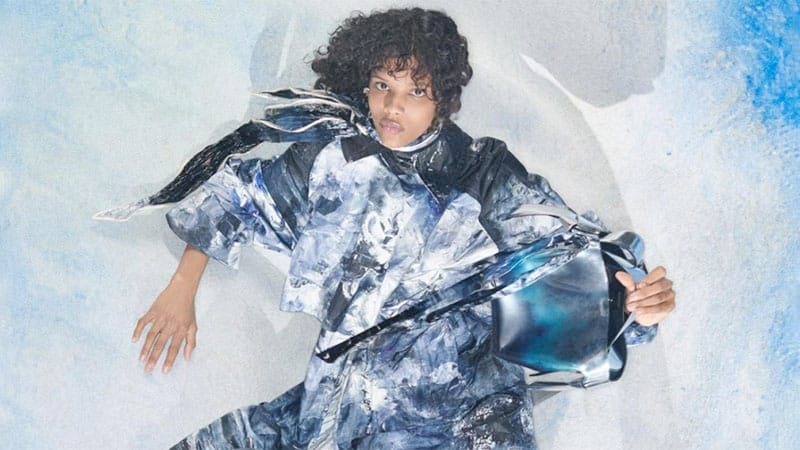 16. Fear Of God
Even though Fear of God is a relatively young brand, Fear of God has taken LA by storm. Founded in 2013 by Jerry Lorenzo, the brand is loved by the likes of Justin Bieber. It's best known for its effortless hoodies and tracksuit pants, which are easy and stylish choices for men and boys of all ages.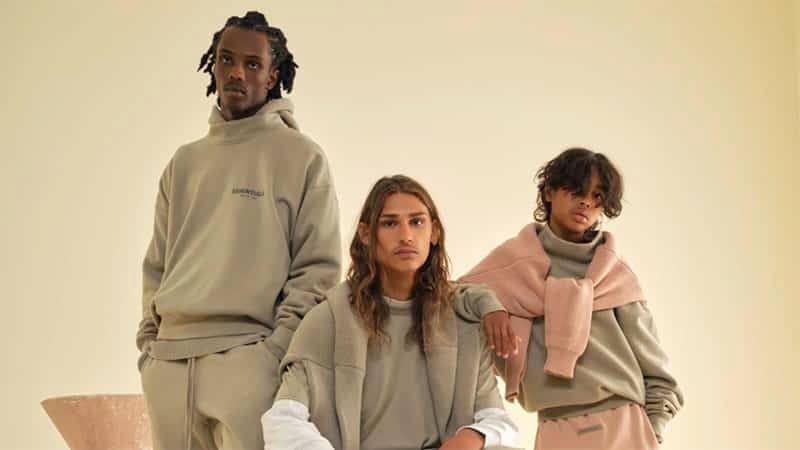 17. Puma
It's a brand that has existed since 1948, but Puma remains one of the world's most influential and famous streetwear brands. With endless collaborations with other labels, including AMI, Perks, and Mini, thousands of styles will make you look fresher.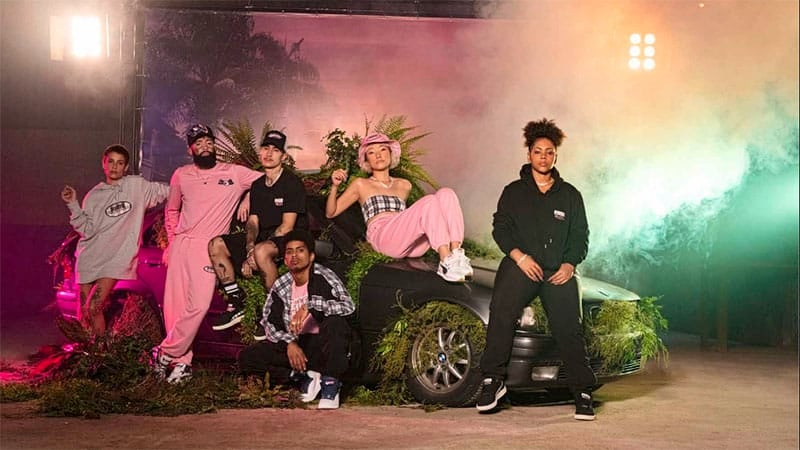 18. Ksubi
Ksubi's history goes back to the late '90s in Sydney's northern beaches. Inspired by the street scene of the Y2K era, this brand has become one of the most popular names in Australia and the world. With a signature denim line and skate culture-inspired garments, it remains a cool and stylish brand for streetwear lovers.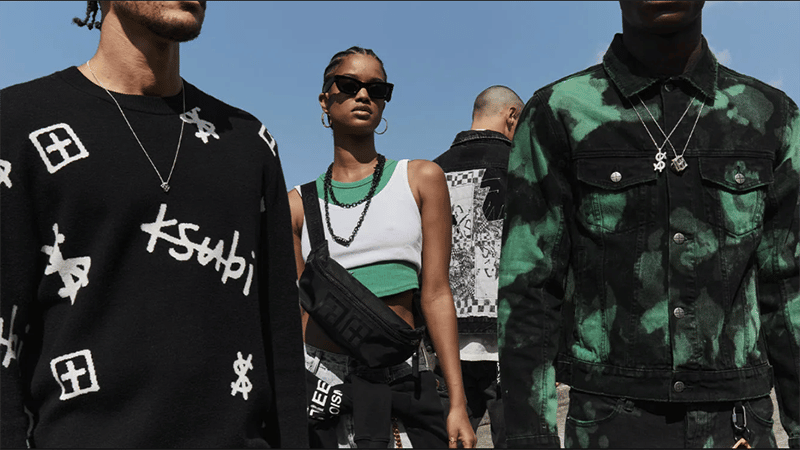 19. Diesel
Diesel has gone viral several times in the last few years, but its history goes way back to the '70s. This Italian designer looks to the youth for its inspiration, driving the trendiest pieces from the runway to the streets. Since the appointment of Glenn Martens in 2020, the brand underwent a renaissance, channeling key Y2K pieces from the height of streetwear.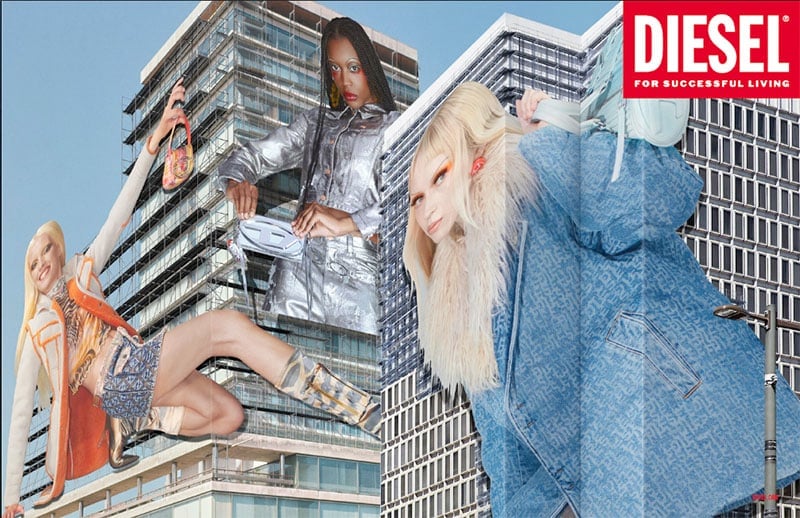 20. Amiri
Amiri combines grunge with streetwear, infusing the two elements to create a unique twist on the much-loved style. Its inspirations clearly marked with a Californian attitude, the designer takes elements from the street culture of the '90s and adds a modern interpretation that fashion lovers admire today.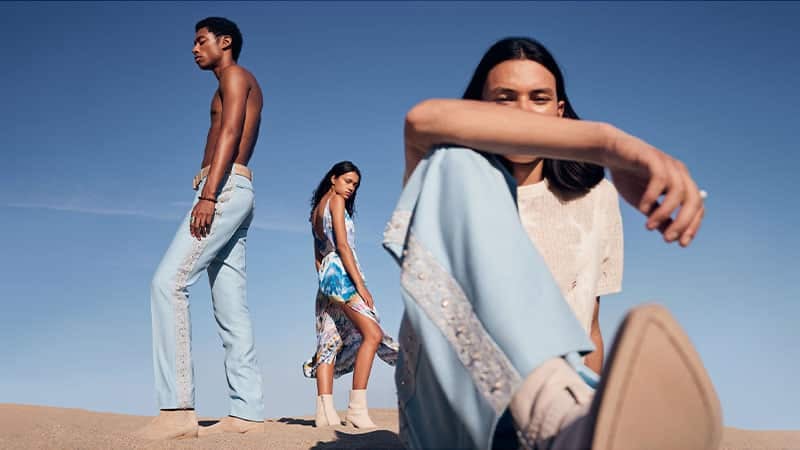 21. Undercover
Quirky tees splashed with over-the-top printed graphics are the staples of Undercover. Once widespread in 90's fashion in Tokyo, Undercover has become one of the streetwear industry's most prominent and respected labels. Alongside its fashion-forward luxe sportswear, Undercover's pieces are also heavily influenced by UK punk—a favorite sub-culture of its founder, Jun Takahashi.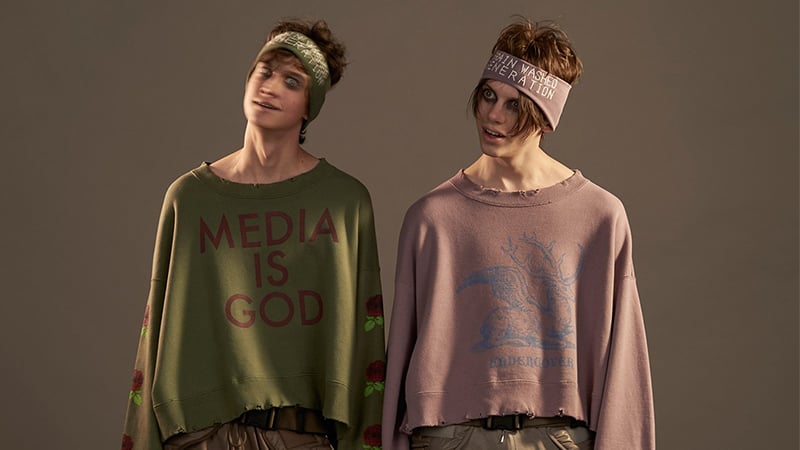 22. HUF
Deeply rooted in the heart of streetwear culture, HUF got its start in the early 90s. Since it has only gone from strength to strength. Following a stint with Stussy, New York native Keith Hufnagel launched his namesake label in San Francisco. HUF quickly became a one-stop-shop of all things skate and surf at the bay. Now stocked worldwide, it is considered one of the most iconic streetwear labels.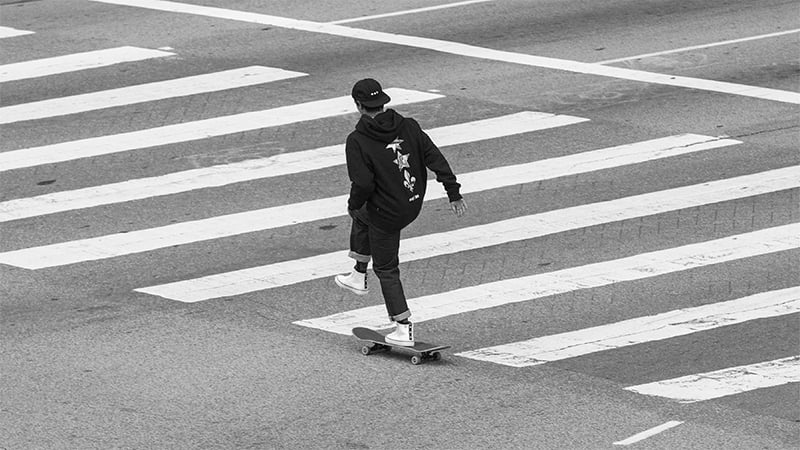 23. Obey
Known for incorporating activism into its clothing designs, Obey has deep roots in the counterculture of skating and punk. Artist, Shepard Fairey founded the label in 2001 as an extension of his artistic works. The clothing aligns with Fairey's populist views and serves as another canvas for him to convey his agenda. The label has been incredibly popular since its inception and remains a staple of the streetwear industry.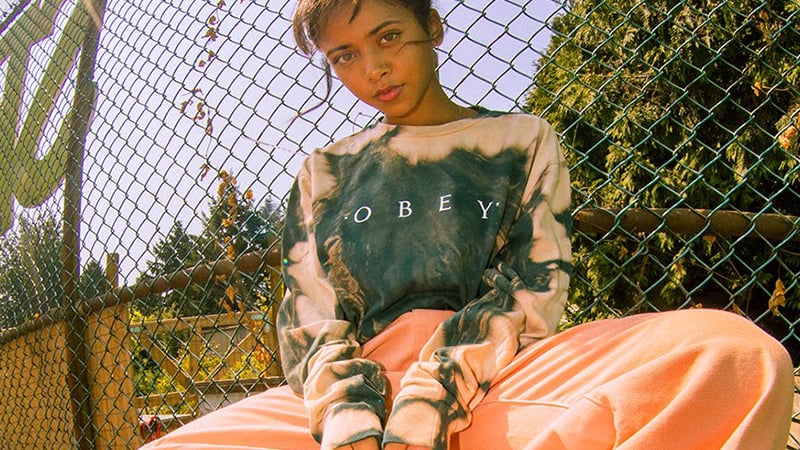 24. A-Cold-Wall*
Born and raised in London, A-Cold-Wall* has built a reputation as a genre-bending brand. The label merges the line between haute couture and streetwear. The result is a luxury label with all the flair of street style. Samuel Ross' designs are recognized all over the globe for their forward-thinking pieces, which toe the line between Avant-grade and wearable.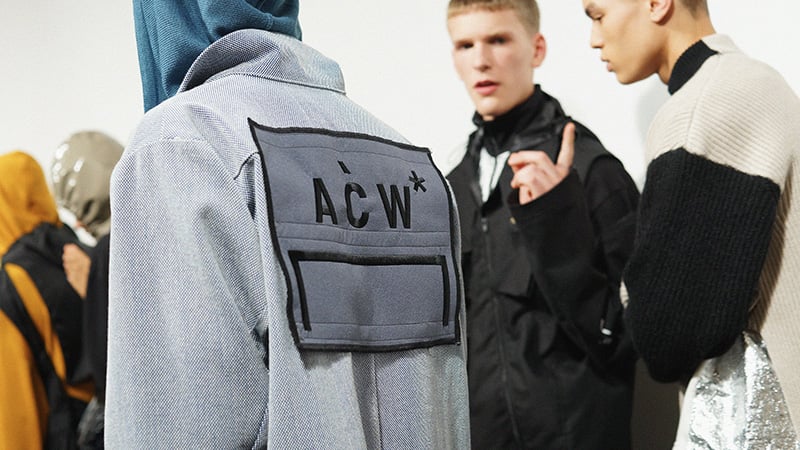 25. A Bathing Ape
If you're searching for a killer streetwear brand with a little Japanese fusion, then A Bathing Ape should be at the top of your checklist. Nicknamed Bape, the cult label was born in 1993 by Tomoaki Nagao, aka Nigo in Ura-Harajuku, Tokyo. Since its inception, Bape has risen to be one of the most coveted streetwear brands of the moment. Influenced by Nigo's obsession with sneakers, toys, and in-your-face graphics, the label is known for its outlandish and bold designs. It is best known for its bright, multi-colored camouflage prints and shark hoodies that zip right up over the wearer's face.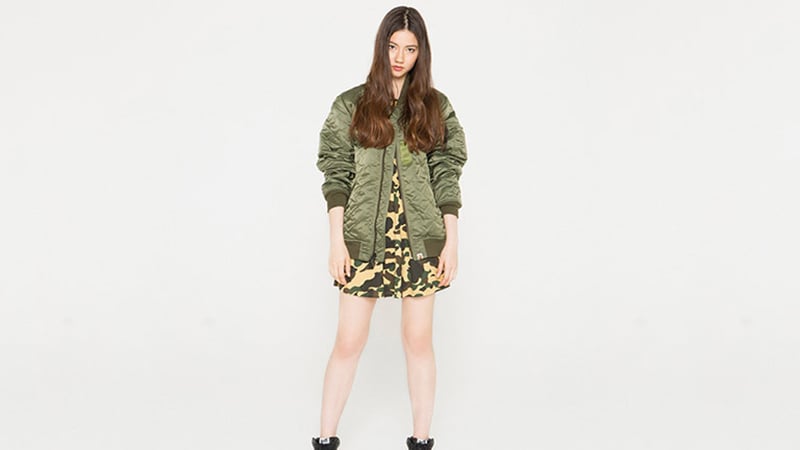 26. Carhartt WIP
If you hail from the states, you may know Carhartt for its workwear. However, its UK division is a streetwear staple from Austria to the UK. Where its English version differs from its American cousin is its streamlined silhouettes. The UK label also features more contemporary streetwear cuts with a skate-centric direction.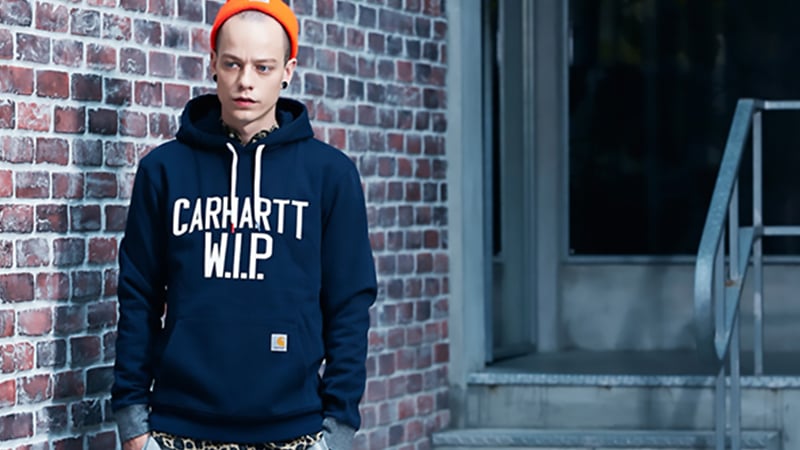 27. WTAPS
Pronounced as 'double taps,' the Japanese label WTAPS aesthetic is much simpler than its name suggests. WTAPS comes from a military term that pretty much means kill shot. But its name isn't the only thing that is military-inspired. The label's look features baggy cuts, military and workwear influences, and Japanese utilitarian styling. Think lots of army green, cargo pants, and loose-fitting hoodies, with the occasional preppy Ivy League style.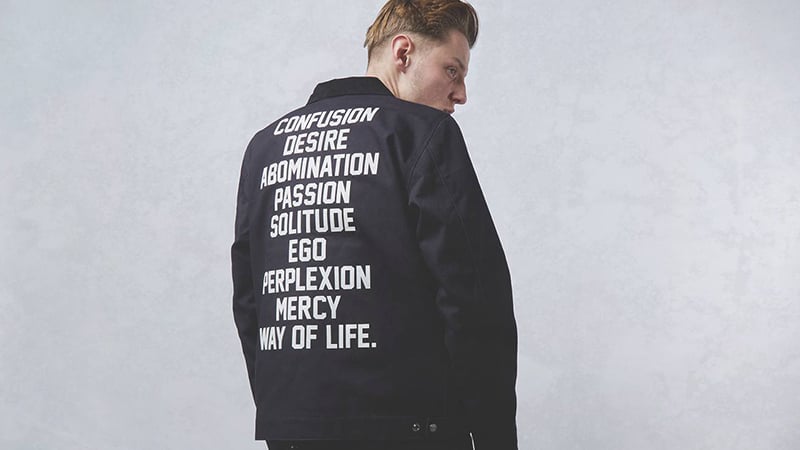 28. Palace
Palace stamped the UK firmly on the street style map when it was born in 2010. It is basically the English twin of Supreme and has almost achieved the same status in the motherland. The young label's aesthetic has also taken cues from sportswear kings Adidas and Reebok. in fact, it regularly collaborates with the two. Think tracksuits, baseball caps, and the occasional snakeskin loafer and smoking crop jacket thrown in the mix too.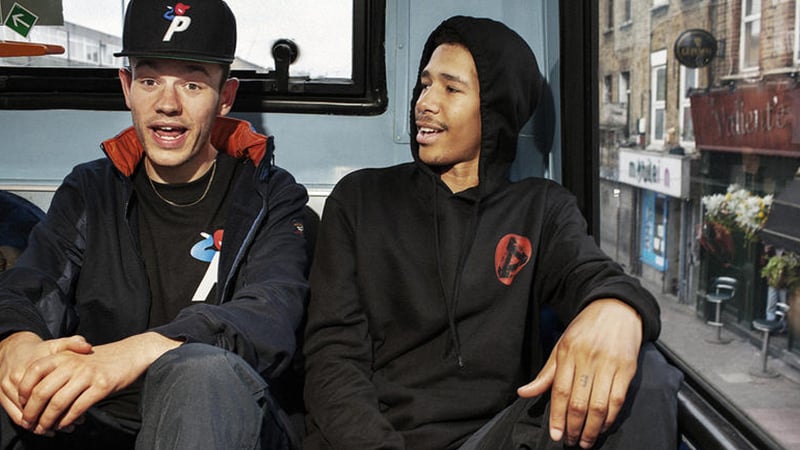 29. Cav Empt
Cav Empt was created by Sk8thing. You may know him as the brains behind the iconic graphics of Human Made, Billionaire Boys Club, and Ice Cream – and music industry veteran Toby Feltwell. Cav Empt has become a major player in Japan's street fashion and music scene. The label's aesthetic emphasizes unique prints, utilitarian detailing, and futuristic styling. Its unique garments have seen the Japanese streetwear king position itself as one of the most sought-after names in this post-streetwear age.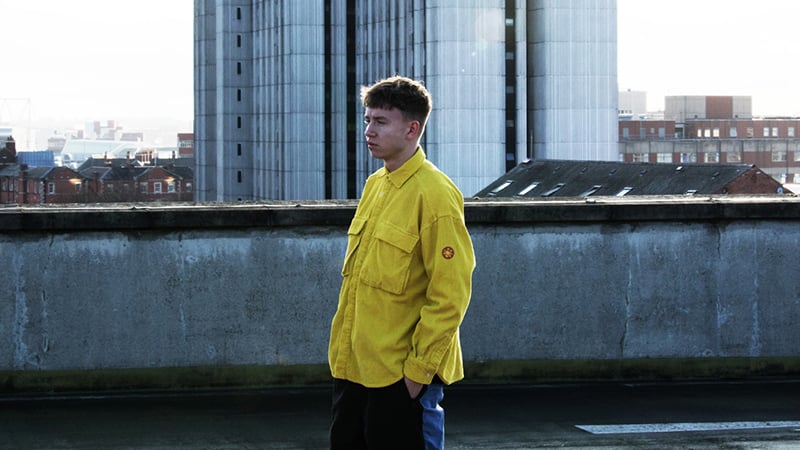 30. CDG Play
Comme des Garçons is known for its outlandish designs and bizarre runway shows. However, the fashion house's Play imprint is much more subtle. It includes a range of wardrobe staples like Breton tops, hoodies, and logo tees. All donning the brand's iconic bug-eyed heart logo. Play also has a long-term relationship with Converse, which has seen the heart shape stamped on the Chuck Taylor All Star 70.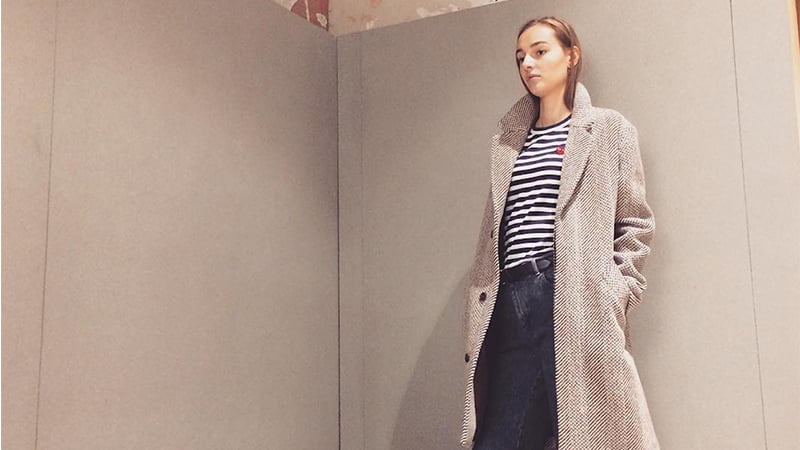 31. Patta
Patta is the brainchild of two veteran players in Amsterdam's hip-hop scene. The pair decided to channel their love of sneakers, music, and streetwear into a store housing all their favorite gear. They started out printing their logo onto a few tees for family and friends before demand began to grow. Soon Patta became a fully-fledged in-house brand and one of the biggest labels in street style. They mostly focus on big logos, loose cuts, and vibrant colors.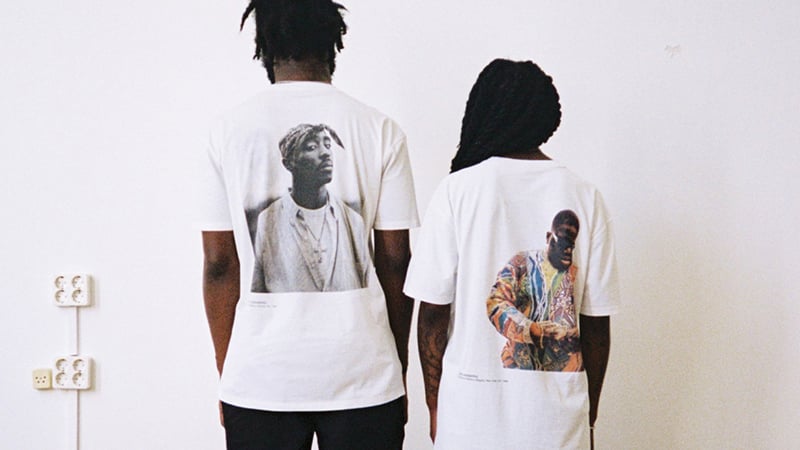 32. Noah NYC
Founded by the former creative director of Supreme, Brendon Babenzien, it's no surprise Noah is such a coveted label. It is almost like the NYC streetwear label's younger yet more mature sibling. Marketed as streetwear for grown-ups, Noah's offering includes everything from corduroy caps and shorts to collegiate sweats and Oxford shirts.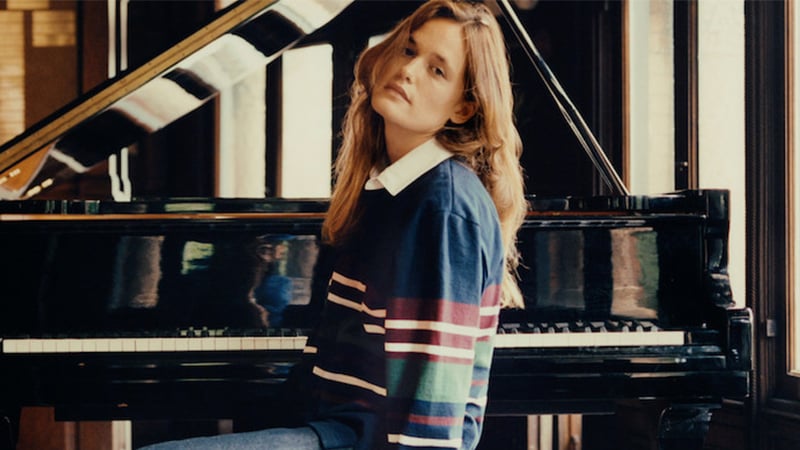 33. Heron Preston
A founding music and fashion collective member, Been Trill, Heron Preston followed in the footsteps of his fellow members, Virgil Abloh and Matthew Williams, launching his namesake label. HPC Trading Co. kicked off in 2016. Since starting, Preston's brand has become known for its genre-bending and unpredictable streetwear designs. The cult label mostly features oversized cuts, quirky motifs, and its signature bright orange branding.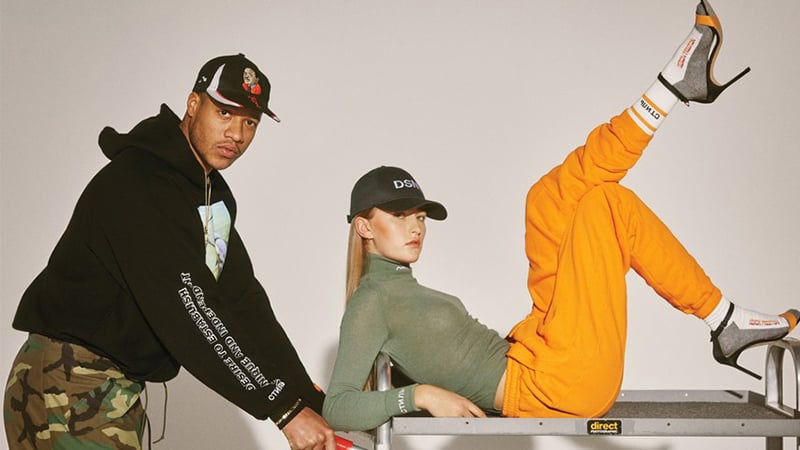 34. Billionaire Boys Club
Founded by Pharrell Williams, it's no surprise Billionaire Boys Club earned its status as a streetwear legend so quickly. With outta space being a major influence for many designs, Pharrell has been known to source materials directly from NASA. While other looks are straight out of the 90s. The brand is playful, colorful, unique, and all-around cool. In fact, its logo was even designed by Sk8thing, the brains behind Cav Empt. The label comprises a collection of tees, jackets, and hoodies. Pharrell also launched a sister label, Icecream, which houses his women's apparel.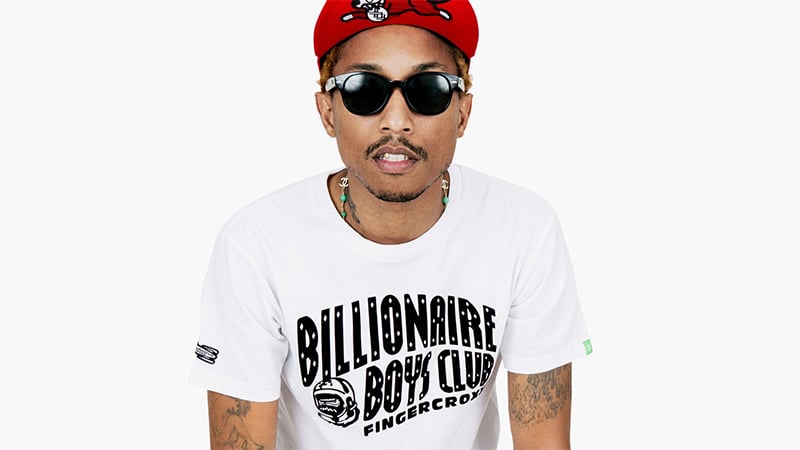 35. 10 Deep
Launching its first foray into streetwear in 1995, 10 Deep has cultivated a rep for producing some of the highest quality gear on the market. Owner Scott Sasso is a true master craftsman and one of the most respected designers in the field. 10 Deep is known for its versatile range of seasonally themed street-savvy apparel. Think military jackets, camouflage blazers, cowl-neck sweaters, and Letterman jackets.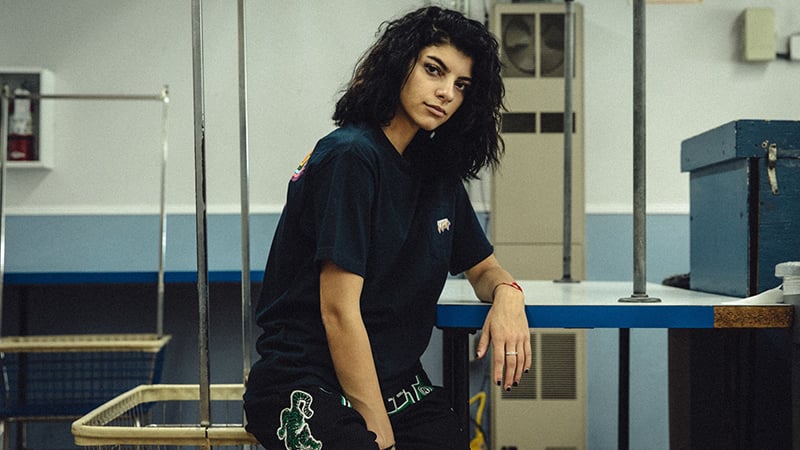 36. The Hundreds
The guys over The Hundreds do things a little differently. They have their streetwear brand, and their site is a media platform dedicated to street culture worldwide. Based in Cali, the label was founded in 2003 by Bobby Kim (Bobby Hundreds) and Ben Shenassafar (Ben Hundreds). The offering includes T-shirts, denim, wovens, fleece, headwear, and outerwear.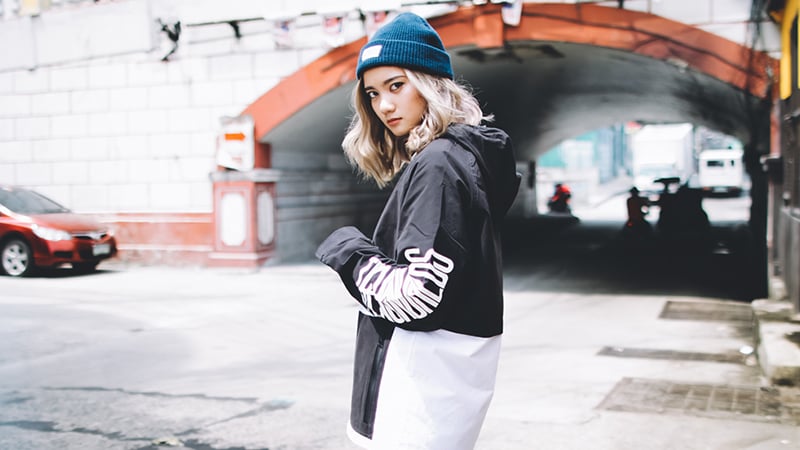 37. Undefeated
Undefeated is a premium sneaker and streetwear boutique. Based in Los Angeles, California, it has quickly cemented itself as the go-to destination for street style pieces and gear all over the globe. Founded by James Bond and Eddie Cruz undefeated frequently collaborates with the likes of A Bathing Ape, Champion, Neighborhood, Wtaps, Adidas, ASICS, Converse, Nike and Vans.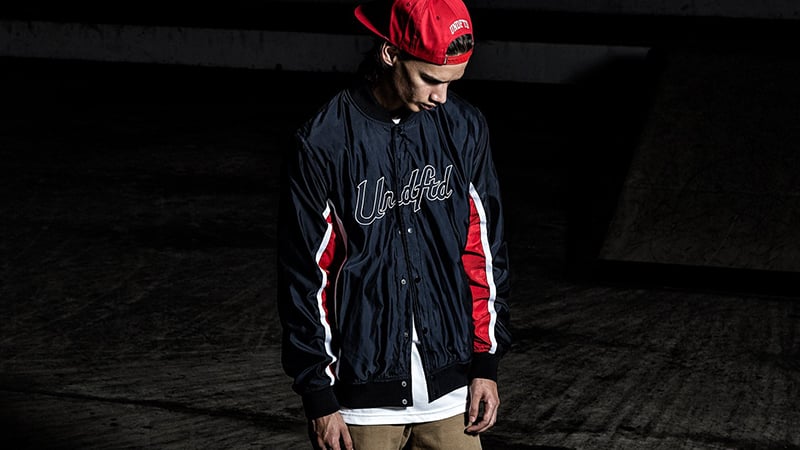 38. Kith
New York footwear creator, Ronnie Fieg is the brainchild behind Kith. The multifaceted label boasts a retail space that houses some of the most coveted names in the sneaker and streetwear world. And also, it's a standalone label. Keith is best known for it's logo-heavy, urban garments and limited-run of collaborations with some pretty unexpected brands. Team-ups have included Bugaboo, the luxury pram manufacturer, and even Coca-Cola. More recently, however, the label teamed up with Tommy Hilfiger to produce a nostalgia-laden capsule collection for Autumn/Winter 18.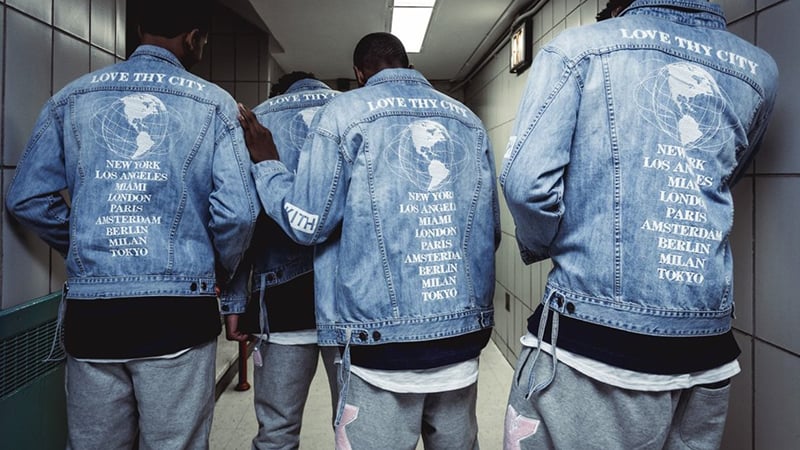 39. Gosha Rubchinskiy
Founded by Russian photographer and designer Gosha Rubchinskiy, this eponymous label has quickly become one of the most talked-about streetwear brands. Rubchniskiy is earning his fashion stripes under the wing of Comme des Garçons' Rei Kawakubo. The young designer assists the veteran in the production of his seasonal collections as well as developing his own budding brand. Post-soviet youth heavily influences his sports and skatewear designs.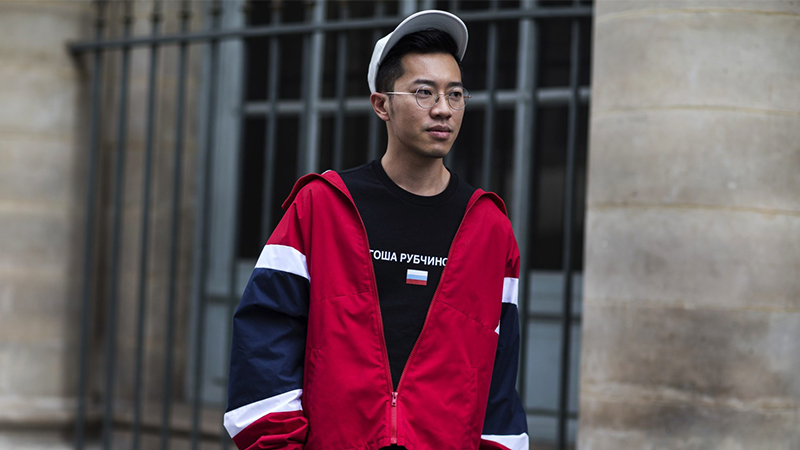 Best Streetwear Brands FAQs
What are the best streetwear brands?
The top streetwear brands currently in the market are Nike, Supreme, Adidas, Noah, Palace Off White, and Vetements.
What is a street wear brand?
A streetwear brand can be defined as a label inspired by fashionable and influential pop culture figures. Usually more laid back in style, its roots come from the '90s New York and hip-hop scene. It has since transformed into a global phenomenon, with major designers coming from Japan, Sweden, and Britain.
What is Hypebeast?
Hypebeast is an online publication dedicated to streetwear and fashion news. It was founded in Hong Kong in 2005, beginning as a blog for sneakers. It has since gone on to discuss other topics but keeps the majority of its focus on men's fashion and culture.
What is kater style?
Practical and comfortable, the skater style is about loose and functional clothing that is appropriate for the sport and provided some protection. Its aesthetic is casual and carefree with an anti-establishment touch.
SUBSCRIBE TO OUR NEWSLETTER
Subscribe to our mailing list and get interesting stuff and updates to your email inbox.