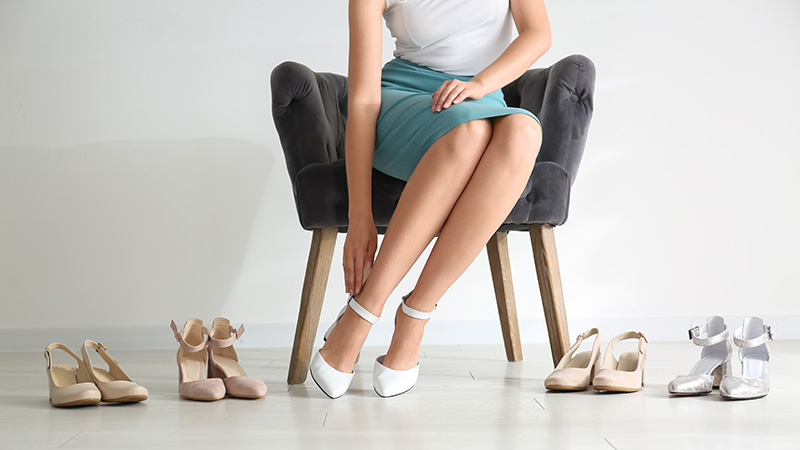 If you've just been invited to an event requiring a business casual dress code, I understand if you feel slightly confused. You can easily feel overwhelmed with so many variations of appropriate outfit choices. While your clothes may seem like the most important step in creating a perfect and professional ensemble, your footwear can play an equally (if not more) crucial role. Whether you are attending a client meeting, racing to the office for the day, or need to dress for an exclusive event, there are endless options for your feet. I'm excited to share with you all the essential tips for choosing business casual shoes for women, no matter the occasion or time of year.
What are Business Casual Shoes?
Much like the business casual dress code, your footwear choice doesn't have to be overly dressy. However, it should be polished enough to wear to a business function, the office, or an event that has this dress requirement. Typically speaking, I tend to lean towards the more formal type of footwear for business casual events. This means anything from a pair of timeless black pumps to a fashion-forward set of ballet flats. As long as it gives off the essence of professionalism and looks neat, clean, and tidy, you're good to go.
Best Business Casual Shoes for Women
If you want to look your best for an upcoming event and you don't know where to start, have no fear. This is your handy guide for every type of business casual shoe for women. Be it a pair of white sneakers for a casual twist, brogues to the office, or your favorite knee-high boots for a winter occasion, we've got you covered right down to your toes – literally.
1. Pumps
This classic and timeless style is one of my favorites because it can instantly amplify any outfit without too much hassle. You can wear them with a suit, a dress, a skirt, or even a pair of jeans. While I typically love classic black stilettos, they may not be your cup of tea. In this case, opt for something that follows the same color story as your outfit. But if you want to make the ultimate statement match the footwear to your handbag or your nail color – this is an old Hollywood trick that instantly elevates your outfit.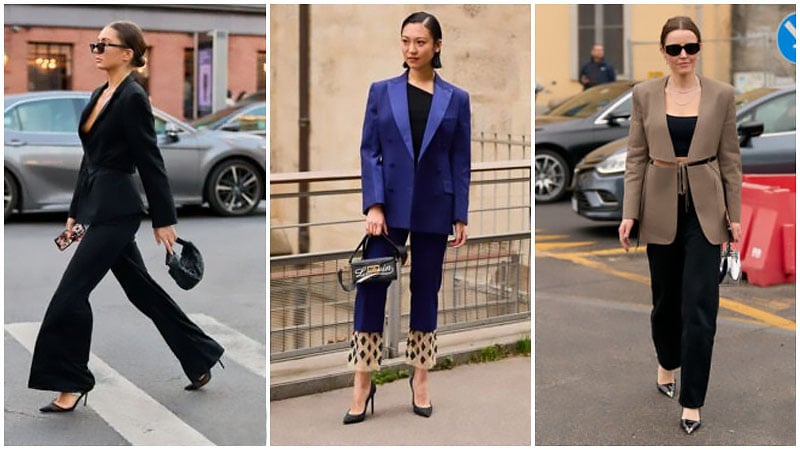 Get the Look
2. Ankle Boots
Choosing the right footwear in a business casual setting may sound tough, especially during transitional seasons. However, I have found that you can't go wrong with a pair of ankle boots. Not only do they keep your feet warm, but you can also wear them with trousers and maxi skirts without feeling underdressed. No ankle boot was born the same, so depending on your preferences, you can play around with different silhouettes, heel heights, and colors until you land on something you love. I recommend choosing something with a small heel for more formal events, but a pair of chunky boots are also a great choice if the occasion calls for it.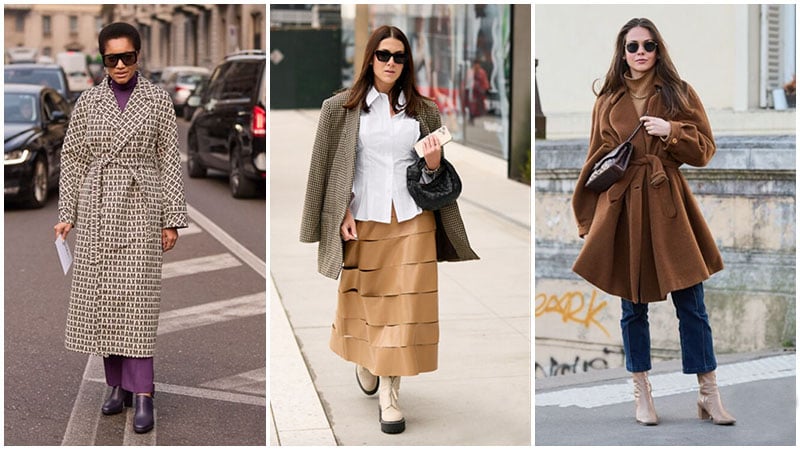 Get the Look
3. Loafers
Ah, the classic business casual footwear. The humble loafer is one of my favorite shoes to throw into the mix, as it instantly gives you a professional vibe, no matter what else you're wearing. For instance, you can wear a pair of chunky loafers with a pair of white trousers and a basic top, and you will fit in at any office space. Alternatively, you can add it with a suit for a fun play on the traditional attire. As far as colors go, I would stick to neutral shades, such as black, brown, and cream – these are the most flattering and easy to work with, so you can wear them with pretty much anything.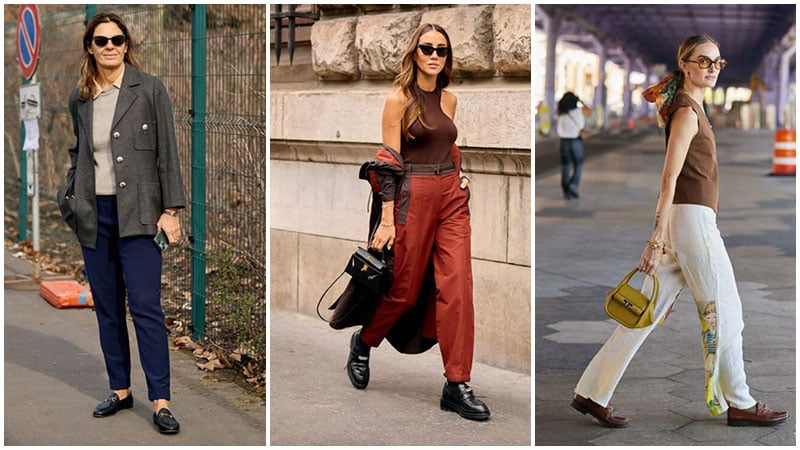 Get the Look
4. Knee-High Boots
We're in the midst of a Y2K fashion revival, which means that knee-high boots are having a serious moment. These are a fantastic choice for a business casual outfit, combining professionalism and pure style. Of course, you can't go past a pair of classic black boots – you can wear them with a dress and stockings, a maxi skirt, trousers, and everything in between. But if you want to play around with color, texture, and silhouette, why not try your hand at cream, burgundy, or an animal print? A monochromatic outfit will instantly look polished and elevated with a similar-colored shoe, and you will feel snug and warm as the cold weather hits.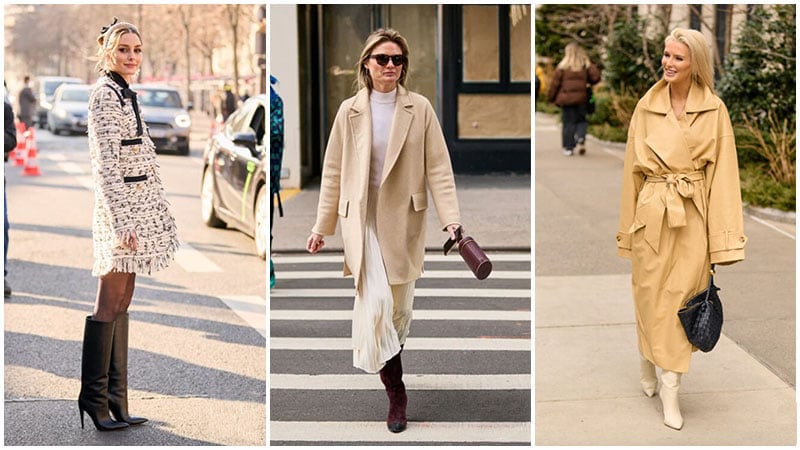 Get the Look
5. Slingback Shoes
If you're anything like me and can't take a few steps in shoes without back support without them slipping off, then slingback heels may be your solution. This secure and stylish footwear is the perfect in-between choice for those who love the idea of a heel but need added stability, and thanks to its versatile design, you can find a style that will certainly suit your taste and budget. You can take inspiration from Couture Fashion Week with a pair of classic black slingbacks or lean into the Balletcore trend with a pair of strappy flats. Just like stilettos, these business casual shoes for women will give your outfit a professional flair while creating the illusion of longer legs. It's a win-win!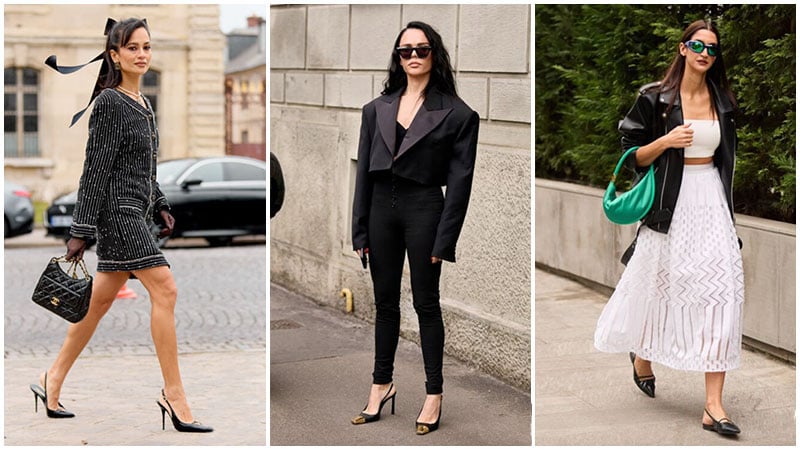 Get the Look
6. Over the Knee Boots
While you may think that there is no place for over-the-knee boots in the office, think again. These business casual shoes for women, when styled correctly, can look effortlessly chic. After all, take a look at Andy in The Devil Wears Prada and tell me she doesn't look the part! Add a blazer that hits mid-thigh to create the perfect balance and proportion, and stick to neutral colors or not over-the-top. Your best bet is anything brown, black, navy, or a subtle animal print. I also recommend wearing boots that aren't too tight or too high, as they may be uncomfortable for all-day wear.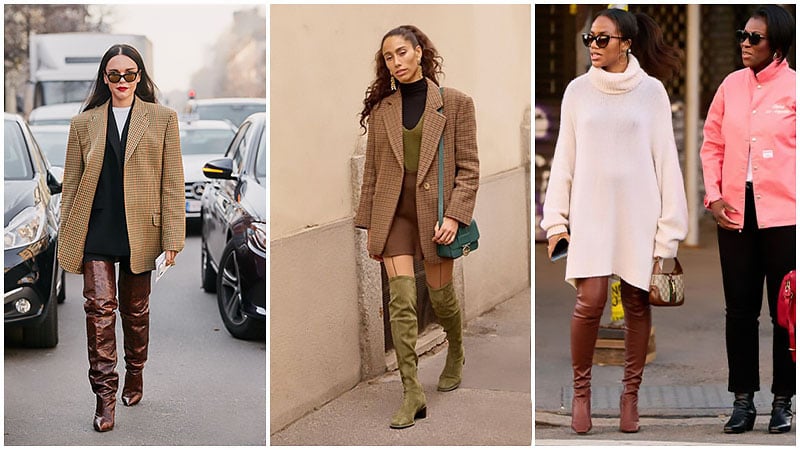 Get the Look
7. Brogues
Brogues have been around for generations, but it wasn't until the '50s that they became a popular shoe choice for people. While they do have a traditional silhouette and design, with perforated detail along the shoe, these days, you can find plenty of off-shoots and interpretations of the footwear, making them the perfect choice for a business casual outfit. A fashion-forward approach to this choice is a set of chunky or platform shoes – you can wear them with a suit, trousers, a skirt, and anything that fits in the dress code. But if you prefer everything classic, opt for a pair made from patent or vegan leather with a high-shine finish – this small detail can transform your look.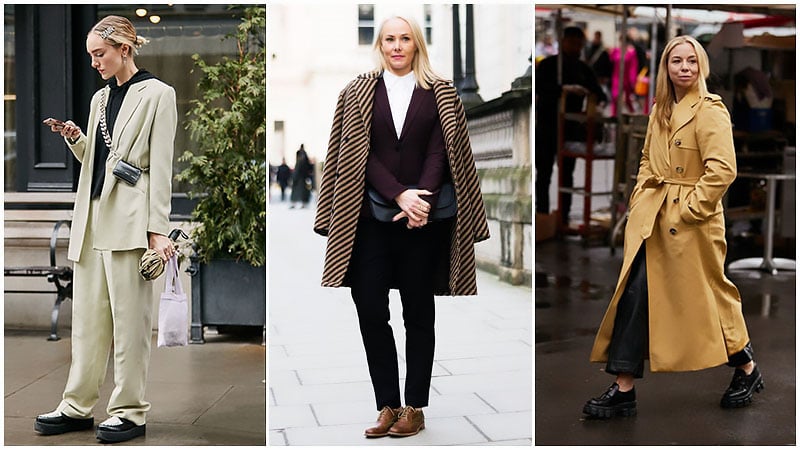 Get the Look
8. Oxfords
The difference between Oxfords and brogues can be a little confusing to most, brogues have a perforated detail while Oxfords don't. Just like brogues, the traditional design of these shoes can still be found – they usually feature a round toe and cover the entire foot. This doesn't mean you can't lean into a fashion-forward take on the shoe, though. I recommend a pair of stacked platform Oxford shoes, which will add impact (and height) to your overall outfit and help give it extra polish.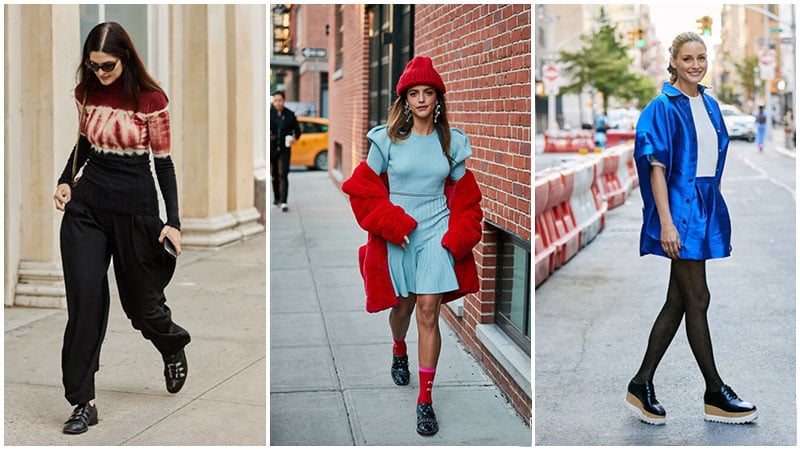 Get the Look
9. Chelsea Boots
Adding an edge to a business casual outfit may seem off-limits, but I can assure you that there's a way to do it correctly. When chilly temperatures arrive, add a pair of Chelsea boots into the equation. Typically, these shoes hit the ankle or slightly above and have elastic on the side. A low-rise platform looks great with maxi skirts or dresses, but if you want to experiment with a slightly tougher feel, consider adding a chunky platform instead. This looks great with trousers, skirts and long coats. Just be sure to keep them clean and scuff-free – it's a fine line between looking professional and unkempt.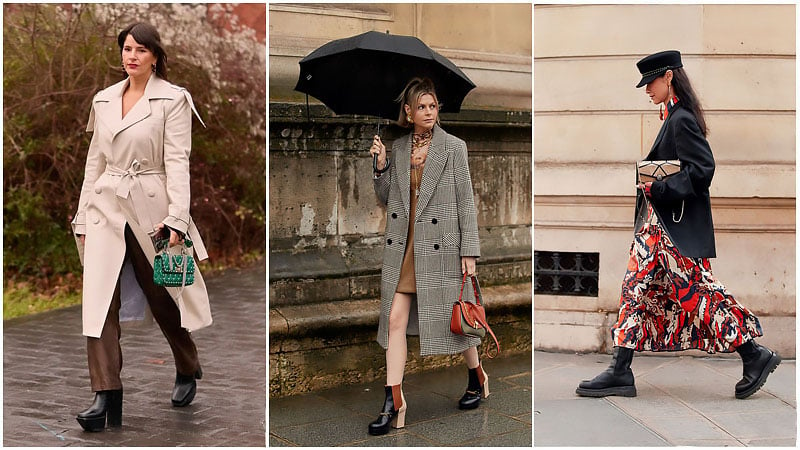 Get the Look
10. Wedges
A few years ago, wedges weren't the hottest shoe choice. But today, you can find them everywhere, and they make for a great business casual shoes for women. The traditional silhouette has been modified in many ways over the last few seasons, and we're seeing experimental designs pushing the boundaries regarding style and functionality. A pair of Loewe balloon shoes look fantastic with a similar color palette, and a pair of platform boots are the perfect choice for colder days. Much like pups and slingbacks, this is a timeless shoe that will elevate your outfit and have you looking both professional and stylish for whatever awaits you.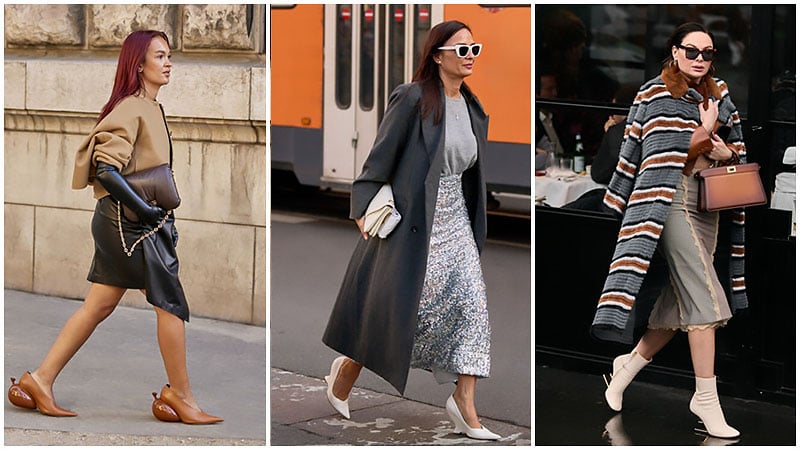 Get the Look
11. Mules
If you're ready to slip into something a bit more comfortable, I have found you the best business casual shoes for women. The mule is characterized by its lack of fastening around the back of the foot, meaning you can just step inside and be on your way. Because of its versatility, there are thousands of designs to choose from. I have found that sandals work best for warmer months, as they still give you a polished aesthetic but won't have your feet sweating while you go about your day. For colder months, I recommend wearing something that has a closed toe, such as Western boots, platforms, or loafers, which look best with tailored trousers or a suit.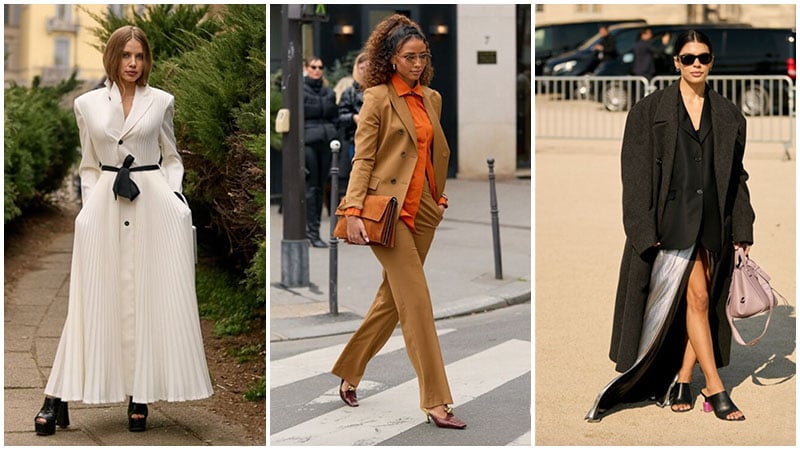 Get the Look
12. Kitten Heel Shoes
If you wanted more proof that the '00s are here to stay, then I direct you to the kitten heel. These small-but-mighty shoes are great for business casual attire, as they give you the sound and appearance of wearing a clacky heel but don't make you want to go barefoot for the rest of the event due to foot pain. As the name suggests, this shoe has a tiny little heel, which is perfect if you are new to wearing heels. They're also much more comfortable than shoes with a higher silhouette and will stop you from getting aching, sore, and tired feet after standing all day long.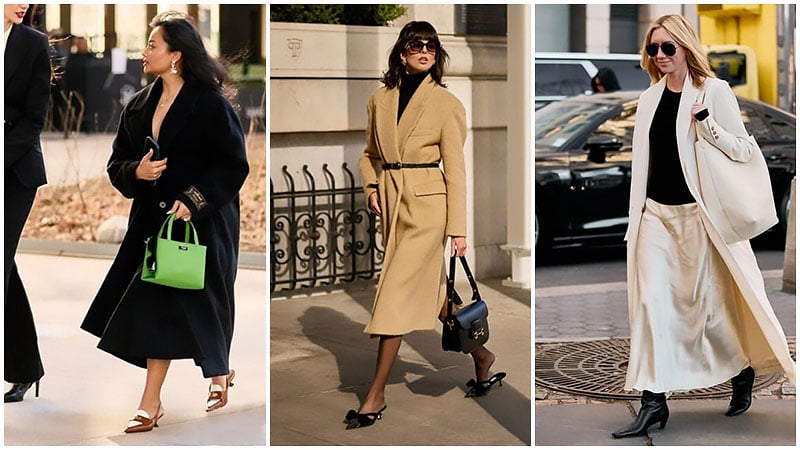 Get the Look
13. Ballerina Flats
Whether you love them or hate them, ballet flats are an exceptional choice for business casual attire. The Balletcore trend is timeless, so if you want to look as if you've just stepped out of a dance class, wear them with a maxi skirt and a blazer and keep your hair pulled away from your face. Designers like Miu Miu and Margiela have gone one step further and created styles that resemble pointe shoes if that's your thing. My favorite way to style the footwear is with a pair of cigarette trousers, a la Audrey Hepburn – it's a timeless choice that still remains appropriate for office settings today.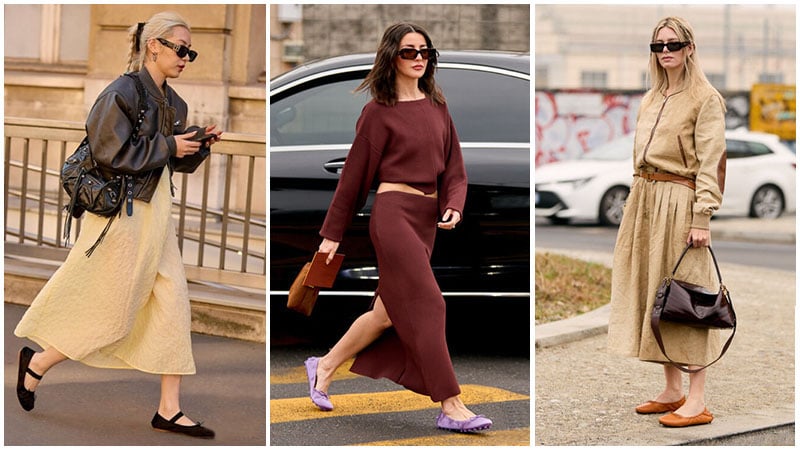 Get the Look
14. Mary Janes
If you love Mary Janes as much as Carrie Bradshaw does, you will be glad to see that this footwear is back in fashion. Known for its closed-toe silhouette and strap across the top of the foot, these are comfortable and stylish shoes for a day at the office or at a professional event. While black is the most popular choice, experimenting with colors like cream, blue or red can put a multi-dimensional and interesting twist on a basic outfit. Rock them with a pair of trousers or a midi skirt – I recommend keeping the length of your outfit above the ankles so you can show the shoes off in all their glory.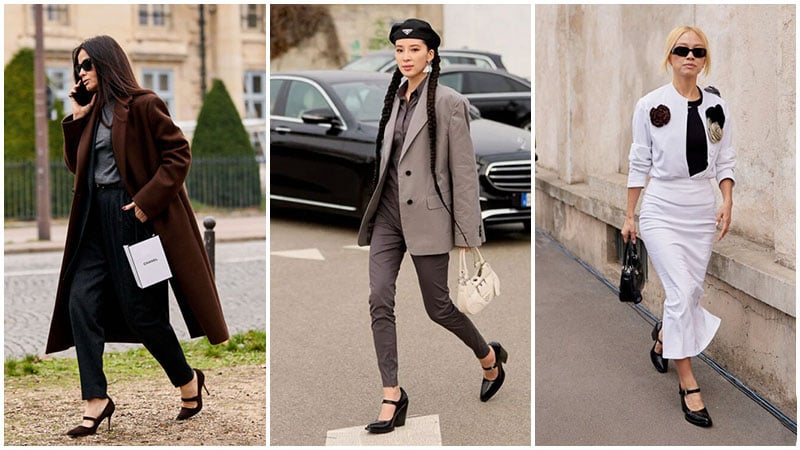 Get the Look
15. Sneakers
If you want to wear sneakers with your business casual outfit, approach with caution. There are some strict rules you should consider before tying those laces, as you can easily slip from an appropriate outfit into something sloppy or unpolished. Steer clear from any loud, bold, or colorful designs. Those are best suited for casual events but not professional settings. White, brown, and black footwear are your safest choices here, as they don't distract too much from your overall get-up but will provide you with endless comfort. But if you're feeling edgy and want to mix things up, try a pair that is the same color as your outfit. Steer clear from anything designed for athletic activities – trainers should be reserved for the gym, not the office.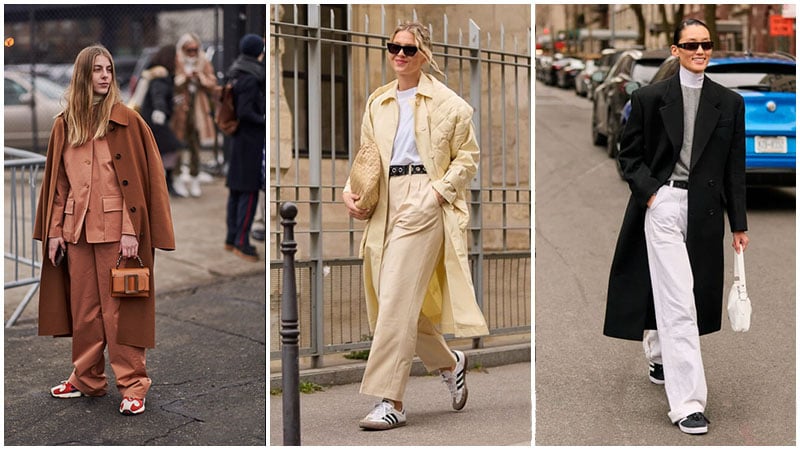 Get the Look