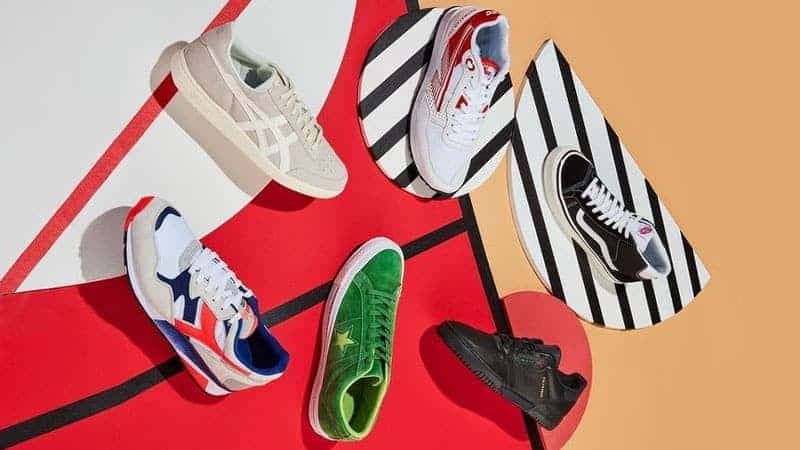 Sneakers are a shoe style with the original purpose of being used for sports, but they are also an excellent option for athleisure wear. To transform the way you think about footwear, you need to know the right sneaker brands, some of which have existed for over a century, others that are just emerging. Some celebrate comfort and innovation, while others use the highest quality fabrics and focus on sustainability. Whether you want timeless classics lasting more than one season or statement styles that demand attention, these cool sneakers for women and men will have your feet covered.
Cool Sneakers for Men and Women
1. TropicFeel
TropicFeel is a fantastic brand for your travel staples, including high-quality and stylish cool sneakers. Founded in 2017, it is still a relatively new company but has become one of the most sought-after places to shop for all your adventures. Among the appeal of this brand is that they offer all-terrain sneakers, which are water-friendly, meaning that they will keep your feet comfortable and dry when not exposed to too much water; you do not want to go swimming or puddle jumping.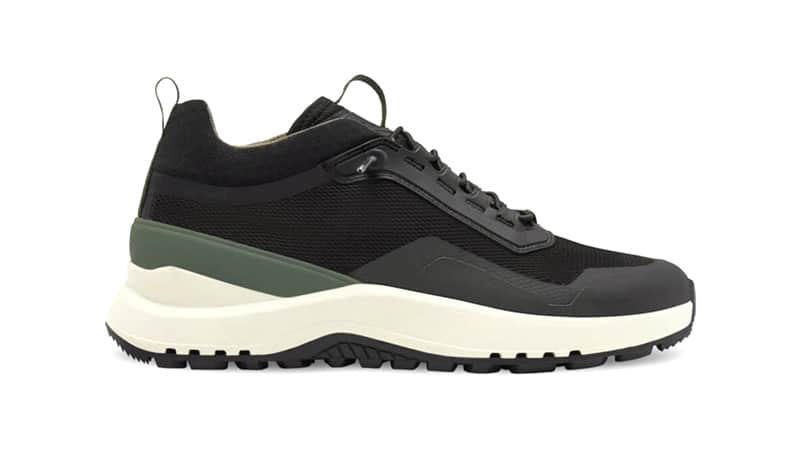 2. Cariuma
When you buy a pair of Cariuma sneakers, you are getting more than great-quality footwear and are choosing an environmentally conscious brand. They are "nurturing the planet" through their Reforestation Program in Brazil. The brand's founders are David and Fernando, who understand that fast fashion is not sustainable. Instead, their shoes are comfortable, crafted from natural materials, and manufactured in partnership with ethical factories.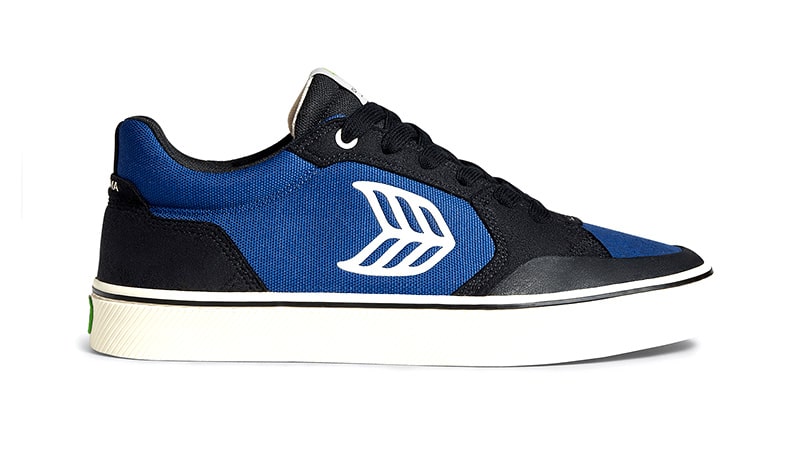 3. Golden Goose
The Italian brand, Golden Goose, has been present in the fashion scene since 2000. Its founders, Francesa Rinaldo and Alessandro Gallo, aimed to embrace the distressed chic trend by creating cool sneakers that resemble a diary of experiences. Despite their intentionally worn-out appearance, these shoes maintain the renowned quality and craftsmanship of Italian shoemaking and are sought after by celebrities and influencers.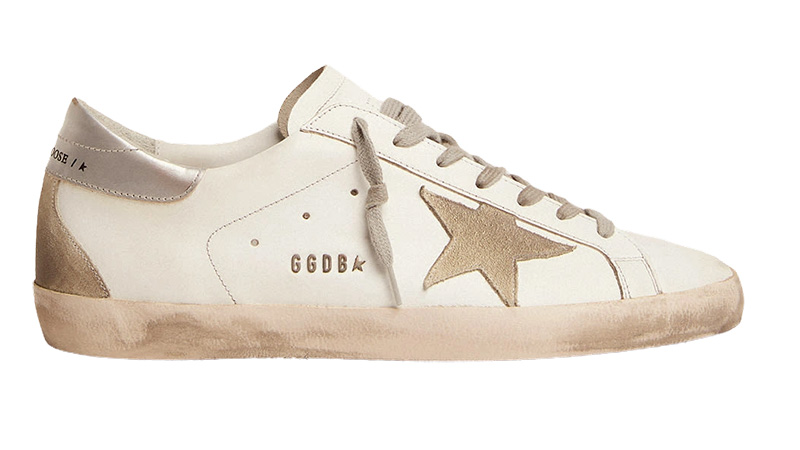 4. Von-Röutte
A pair of Von-Röutte cool sneakers are designed to last, created to have a timeless aesthetic with exceptional quality in mind. The label's founders are inspired by creativity and its power to bring people together. The company started in 2015 and is based in Sydney, Australia. Their first flagship store opened at the famous Bondi Beach in 2019. It has an ethical approach to design with production following the European Labor Standard.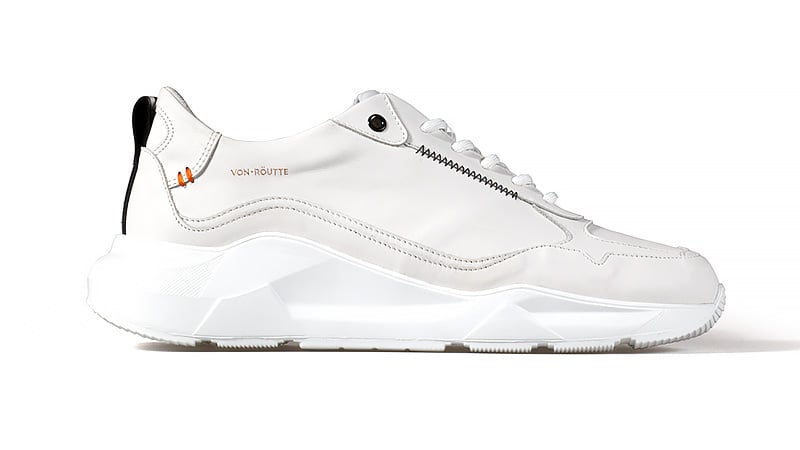 5. Nike
Nike is an athleticwear brand that needs little introduction and is easily recognizable by its iconic swoosh logo. The company was founded in 1964 by Bill Bowerman and Phil Knight. It was originally called Blue Ribbon Sports before changing the name to Nike in 1971. There is much to choose from when searching for cool sneakers with various colors, designs, and activities.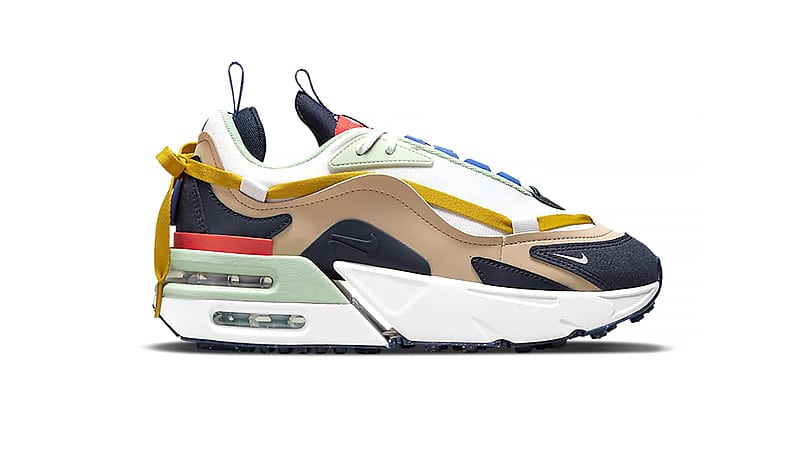 6. Off-White
Off-White is a luxury fashion brand founded in 2012 by the late designer Virgil Abloh. When shopping for sneakers, you will find fascinating and expressive designs with great attention to detail and multiple color options, including Odsy, out-of-office, and capsule collections. You are paying for the name so that these shoes will be more expensive than most, but they are the type of sneakers you want to wear as often as possible.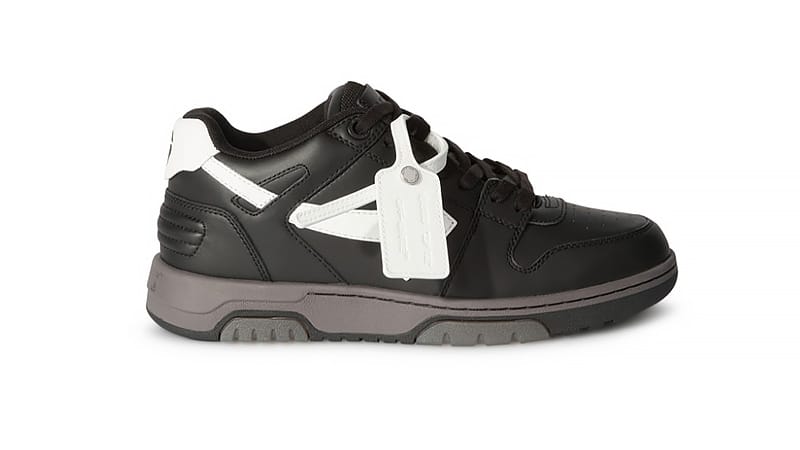 7. All Birds
All Birds has an impressive collection of cool sneakers for men and women. Made using eucalyptus fiber, the designs set themselves apart from the rest because they are comfortable, lightweight, and environmentally conscious. They are also for those who favor simplicity, with no loud details or bold logos, which adds to the shoes' versatility. The company was founded by two innovative individuals, Tim Brown and Joey Zwillinger, who "crafted a revolutionary wool fabric made specifically for footwear."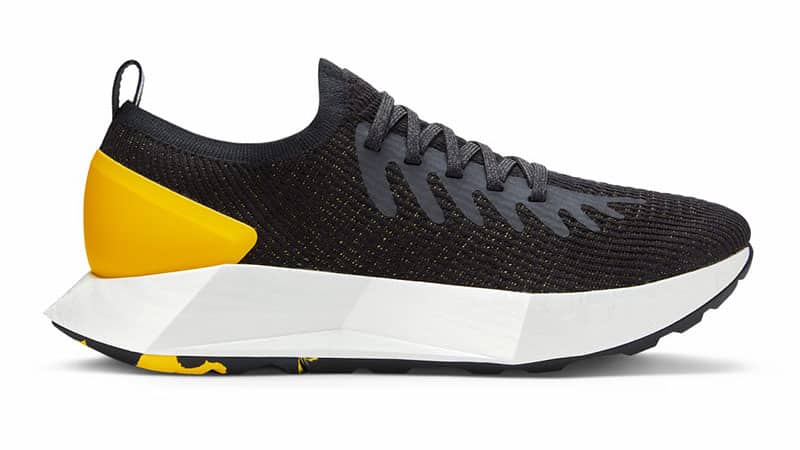 8. Asics
Asics is a Japanese multinational corporation and is one of the leading sportswear brands. It was founded in 1949, and its shoes are designed with extreme comfort and performance sports in mind. This is why it has been the footwear of choice for professional athletes and Olympians. The company has continued to grow and expand, with consumers spoiled for choice.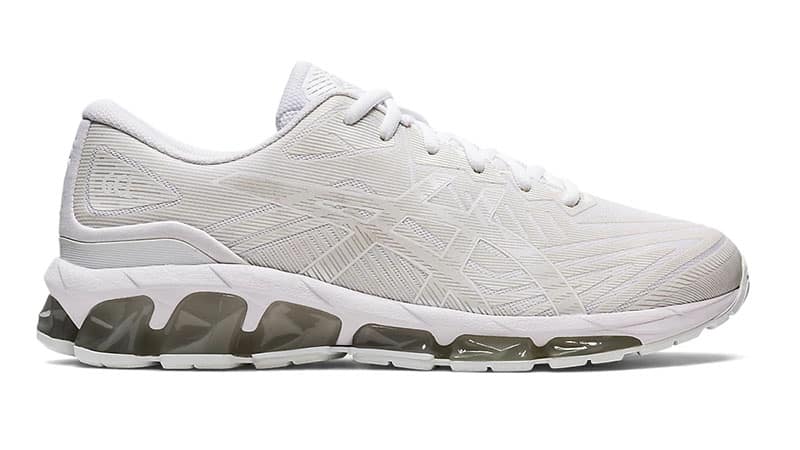 9. New Balance
New Balance was founded in 1906. The American sports brand has continued evolving, creating innovative and functional footwear. They have a wide range of cool dad sneakers celebrated for comfort and functionality. In addition, New Balance is often more affordable than other well-known and established footwear brands, making it an appealing choice.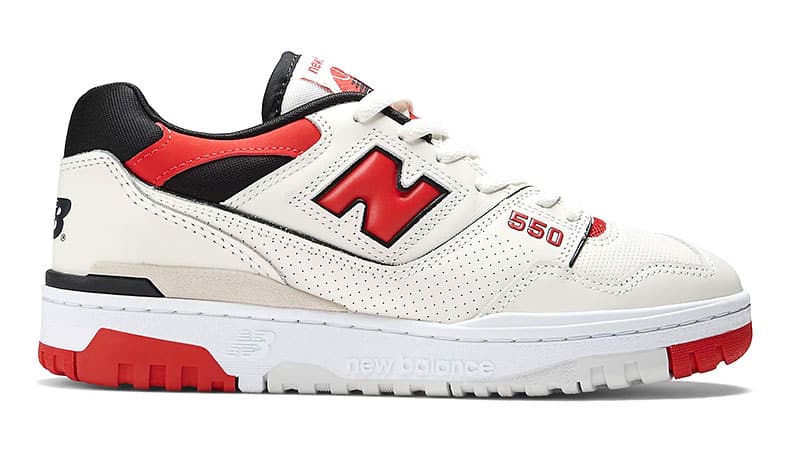 10. Converse
Converse is one of the world's most well-known and loved footwear companies. It was first launched in 1908 by Marquis Mills as 'Converse Rubber Shoe Company' and later would change focus to athletic shoes, eventually becoming the brand you know today. From cool sneakers inspired by basketball, and many collections and collaborations, it is easy to find a pair of Converse that appeals to your preference.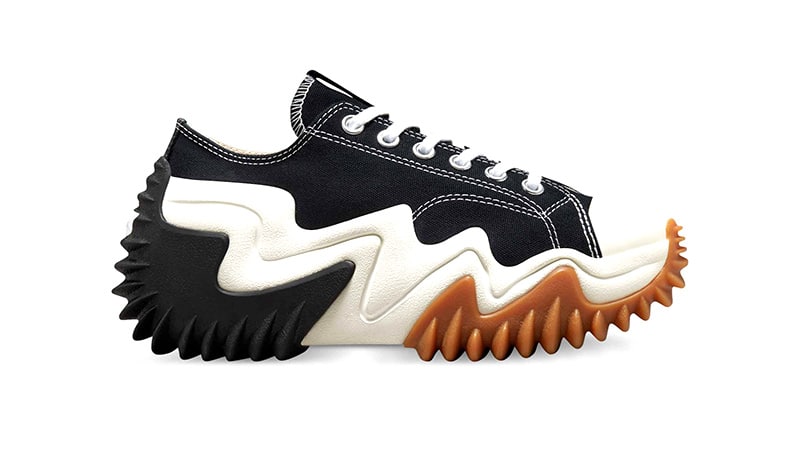 11. Løci
Branded as "sneakers with a purpose," Løci is a label that will make a difference. They are known for their unique and sustainable all-vegan shoes and utilize recycled ocean plastics. But their approach to the materials used is not the only standout feature of this company. In addition, with every pair of cool sneakers sold, they donate 10 percent to grassroots charities to reverse the tide of global decimation of wildlife, protecting the future of all biodiversity.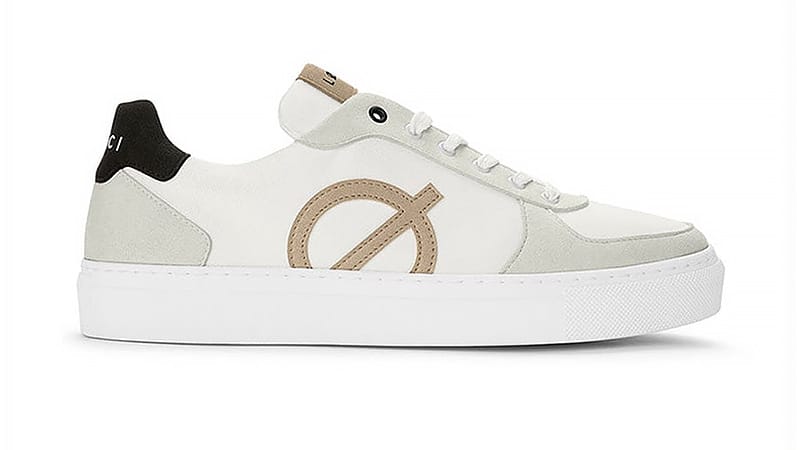 12. Y3
Adidas is known for its designer collaborations, but one that stands out is the Y3 sneakers. These designs are born from a collaboration between sportswear giant Adidas and designer Yohji Yamamoto, bringing customers footwear that is innovative and avant-garde. Adidas describes them as having "lightweight cushioning, ultra-functional design and uncompromising, distinctive style." There are different looks to choose from, including high-top and low-top options.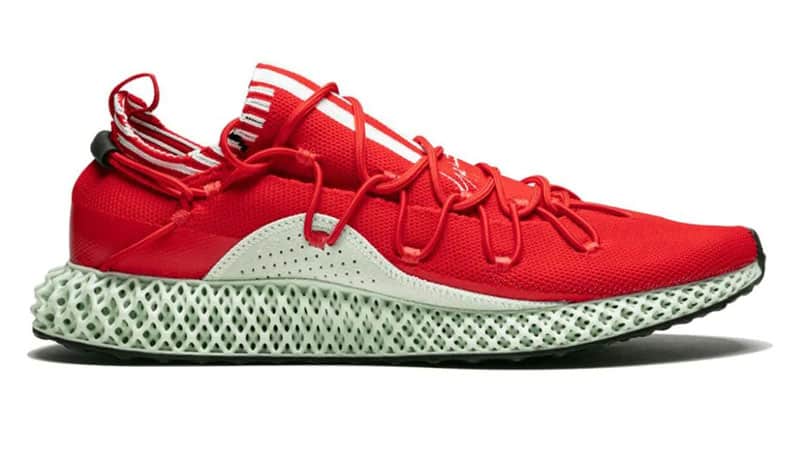 13. Alexander McQueen
Alexander McQueen is synonymous with premium fashion and innovation; you should expect nothing less from their sneakers. The British brand was founded in 1992 by the eponymous designer, and it has remained a luxury fashion house with distinct designs. These cool sneakers will stand out, letting you express your style and show your personality. This includes exceptional attention to detail with bold logos, studs, or even a metallic iridescent heel.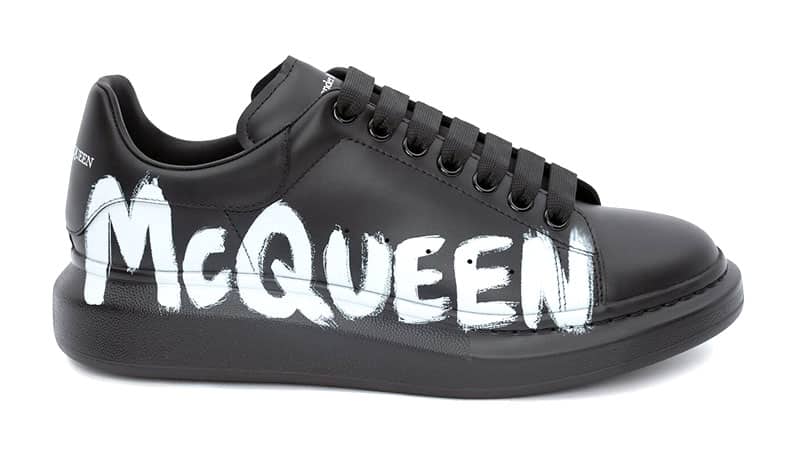 14. Grenson
If you are looking for exceptional quality shoes, look no further than Grenson. Here you will find handmade British designer shoes since 1866 that are renowned for their leather work. There are classic, dressy designs perfect for formal occasions or the office, but there are also cool sneakers for those who want something more casual but no less stylish. When shopping, you can easily filter your search to include color preference, fitting, sole type, and more, ensuring the most comfortable fit.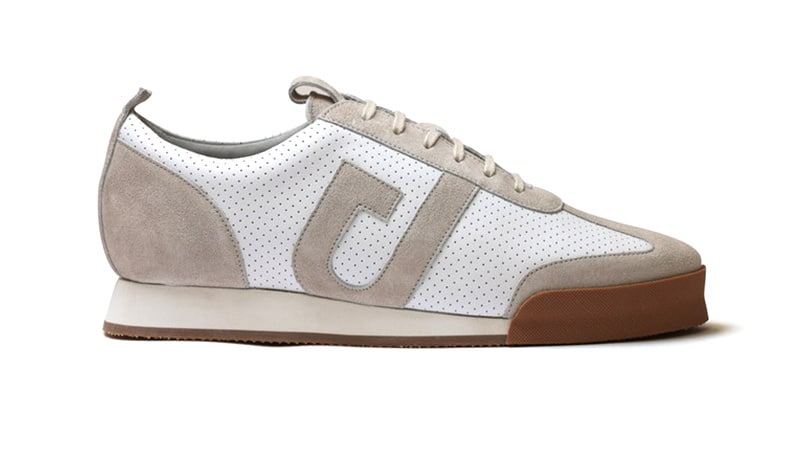 15. VEJA
VEJA Sneakers are easily recognizable by their brand logo. They are produced in Brazil and are celebrated for sustainability and their innovative use of fabrics. This includes Brazilian and Peruvian organic cotton for the canvas and laces, recycled polyester and plastic, and Amazonian rubber for the soles. In addition, they commit to transparency. There are many different options, including a wide range of colors, making it easy to find the perfect pair of shoes to reflect your personality and style.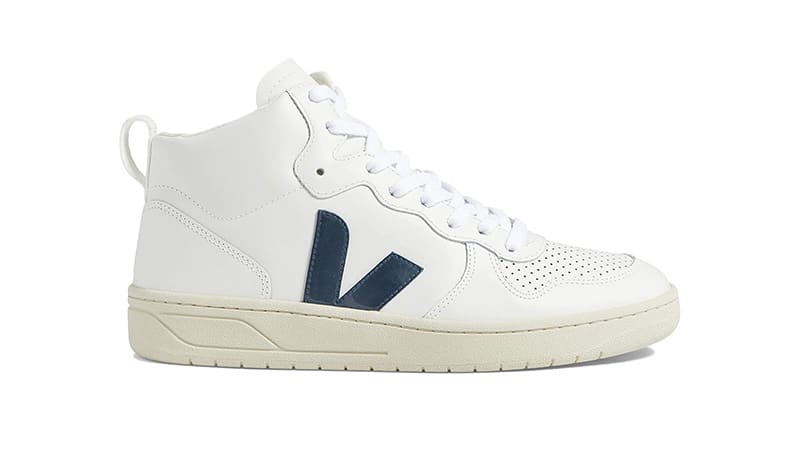 16. Vans
Founded in Anaheim, California, in 1966, Vans became a beloved brand thanks to the skateboarding community. It has since evolved to appeal to everyone with its fun and functional cool sneakers that will fit well and allow you to express yourself. Choose from a wide range of colors and designs, including their classics like Old Skool or Era. They also have design collaborations, letting you find something unique you want to show off.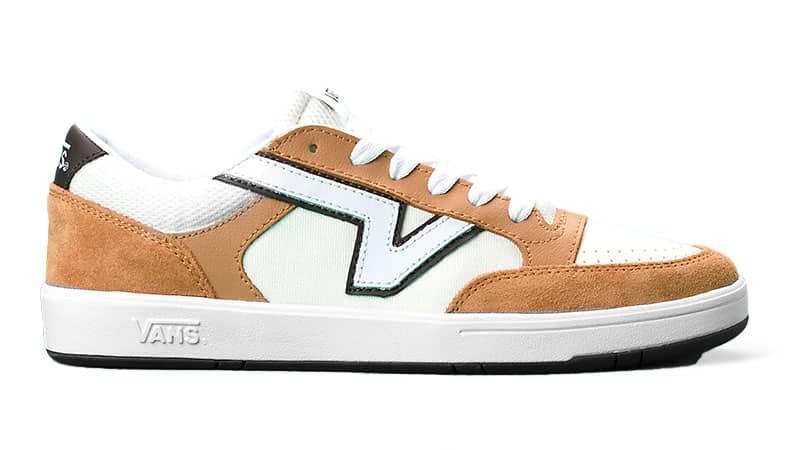 17. Belstaff
British brand, Belstaff, is inspired by English heritage and is known for its high-quality performance gear, which includes footwear. The brand has existed since 1924 when Harry Grosberg and Eli Belovitch founded it. Interestingly, it is now owned by the petrochemical company Ineos. Despite the change in ownership, something that has not and will not change is its commitment to excellence.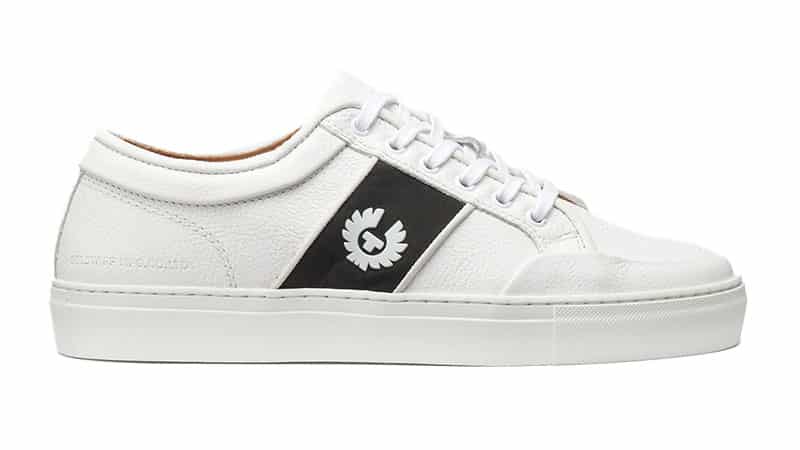 18. Clae Los Angeles
Founded in Los Angeles in 2001, Clae Los Angeles sneakers will stand out because of their exceptional artistry and sophisticated finish. They offer minimalist and timeless pieces which are comfortable and made to last, so you can ensure you wear your shoes for more than one season. In addition, they are minimizing their ecological footprint. This makes purchasing a pair of Clae sneakers a guilt-free choice.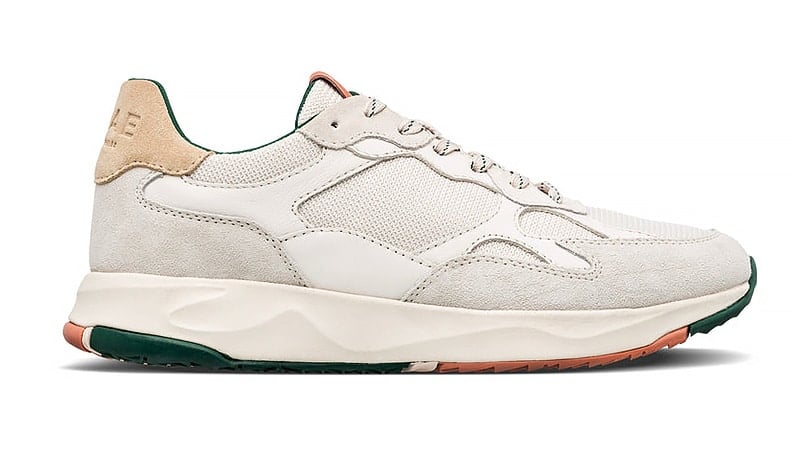 19. Toms
Toms is a cool sneaker brand that has a positive effect on the community and has worked to partner with grassroots organizations, giving them a third of the profits. They've given away millions of shoes to community development programs giving away one initiative for every pair sold. It started in 2006 with founder Blake Mycoskie and has grown substantially, making this company much more than a sneaker brand.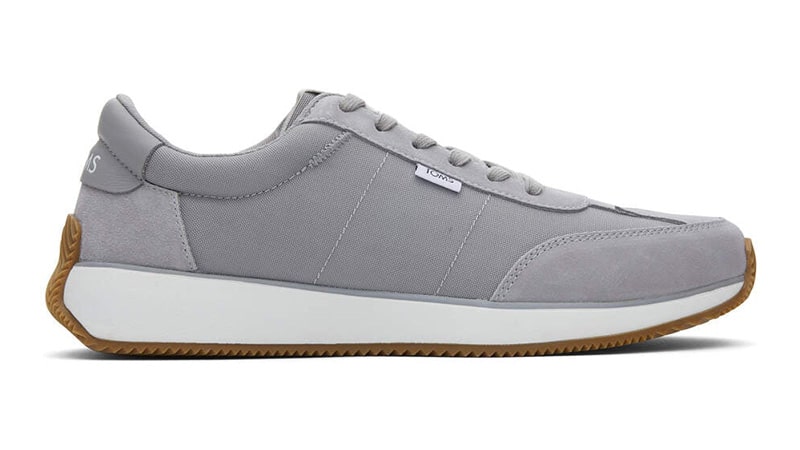 20. Duke + Dexter
Duke + Dexter was established in 2015 in central London and has grown to become a brand that is loved worldwide. They pride themselves on doing things differently, going against the grain, and putting together comfortable shoes of the utmost quality. These cool sneakers are built to last, as seen in the designs made in limited runs. This helps to minimize waste and allows you to own something special.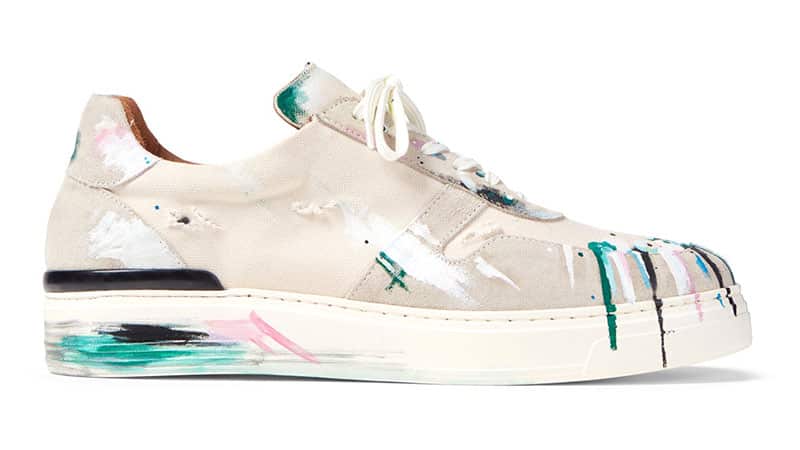 21. Casca
Casca is a sneaker brand to familiarize yourself with because the designs are classic and cool but also made with exceptional comfort in mind. Great footwear should be much more than a fashion statement. This is why these products have been developed with renowned surgeons Dr. Sarah Urton and Dr. Richard Ferkel to promote wellness and encourage your active lifestyle. In addition, the company prides itself on using ethical labor and recycled materials.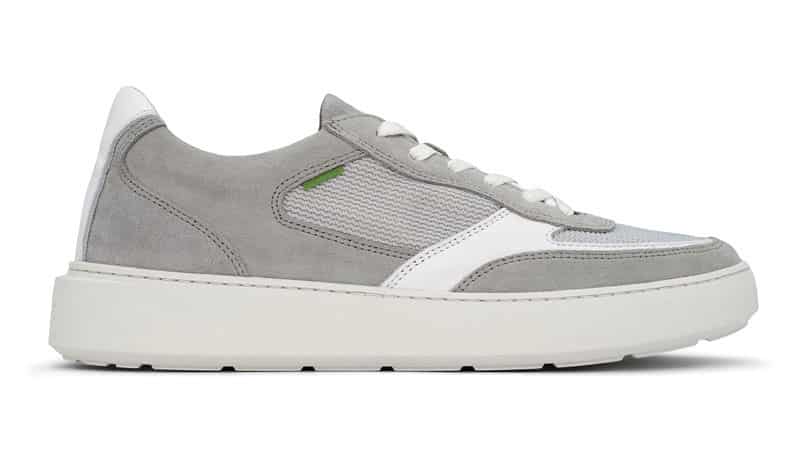 22. Everlane
Everlane is a great place to shop for multiple garments, including quality shoes. What makes their sneakers stand out is the classic designs which feel simple and sophisticated, crafted in neutral colors and with high-quality fabrics. The company is committed to responsible fashion and uses ethical factories worldwide to ensure their workers are paid fair wages and have good working conditions. In addition, they are known for their quality, and each piece is built to last.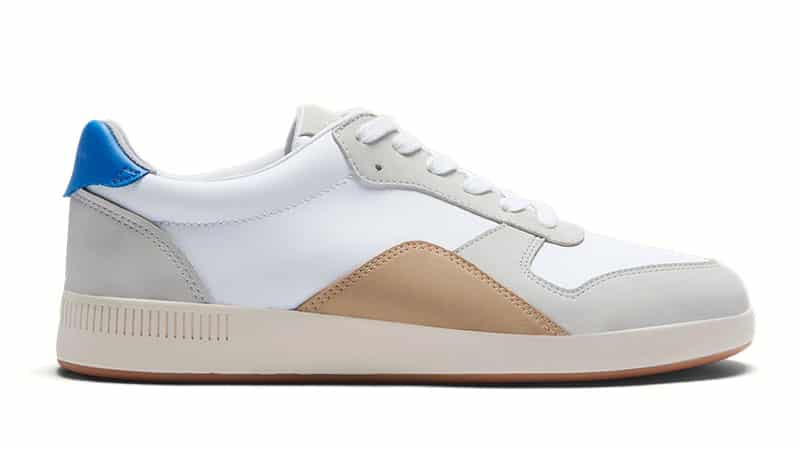 23. Johnston and Murphy
If you love well-established brands, you will be impressed with Johnston and Murphy. It was born in the USA in 1850 and had a long and interesting history of delivering high-quality products and reinventing classics. Here, you can shop for dress shoes or sneakers, depending on your preference. When it comes to cool sneakers, there is a wide range of colors and designs, from minimalist and elegant to innovative.
24. Church's
Church's is a British brand that values tradition and is highly respected because they have continued to deliver on quality and comfort. Their story can be traced back to 1617, starting with Anthony Church, a skilled footwear designer known for his leatherwork. It would be centuries later, in 1873, that his great-grandson, Thomas Church, would found the brand you know and love today. Prada Group now owns it. You can find a pair of cool sneakers for every occasion, all beautifully designed and crafted.

SHOP: Church's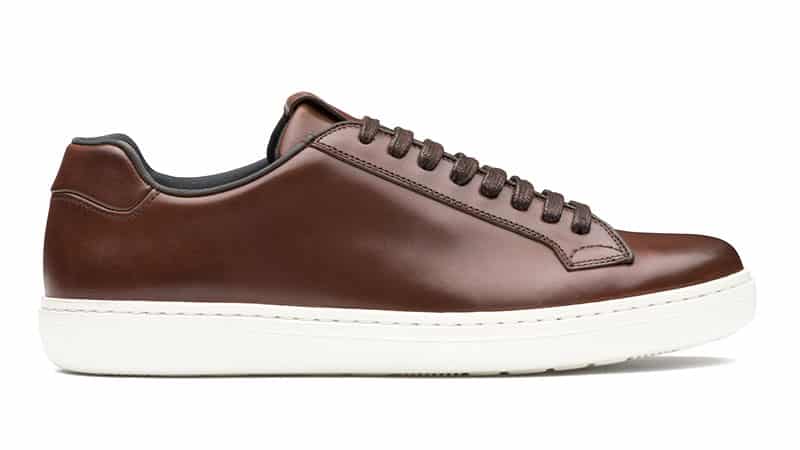 25. Kenneth Cole
Kenneth Cole is celebrated for their quality and comfort; their range of cool sneakers is no exception. Footwear and accessory designer Kenneth Cole and Sam Edelman founded the brand in 1982. It continues to be one of the most popular choices for men and women who want garments that will lend themselves well to various occasions.
Cool Sneakers Buying Guide
Budget

Shopping for the coolest sneakers can be daunting – with the price range and variety available, the choices are seemingly endless. From chic designer pieces to more affordable styles, it depends on how much you want to spend. If you're new to buying trendy sneakers, deciding how much you'd like to splurge is important. There are many great options out there regardless of budget – with something suitable in every price bracket, everybody can enjoy the comfort and style of a good sneaker.
Your Needs
Before buying a new pair of shoes, it's always important to consider why you need them and for what occasion. This helps narrow your choices down significantly. For instance, if you need a pair for the gym, then looking for ones with soft cushioning will be beneficial. Planning on going out for a morning run? You could look into some specifically designed running shoes. Plenty of casual choices are available if you're looking for something comfortable to wear daily. Or maybe you're waiting for a limited edition drop from your favorite brand? Whatever the case may be, narrowing down your needs before starting your search can help make finding the perfect pair easier than ever.
Quality and comfort
While it's understandable to always want the latest trends, compromising on your own comfort and durability for style is a decision that should not be taken lightly. It's important to remember that trends come and go, but your shoes should last you much longer than that! When shopping for new shoes, always ensure you have tried them on and that they fit properly. Your feet may not necessarily conform perfectly to the shoe's shape. Go up on calculation or even a full size if necessary. During shopping, check out the properties of the fabric used in the shoe and its craftsmanship when deciding if it is worth spending money on or not. Comfort restricts purchasing options but will ultimately pay off in the long run!
Brand Research
With so many sneaker brands on the market, finding the perfect pair for you can be tricky. It's important to check ratings, read reviews, and compare prices before purchasing. Popularity and quality should also be considered; however, versatility is key when selecting sneakers. Make sure you pick a pair that will go with multiple outfits; otherwise, your kicks could collect dust in your closet! Ultimately, the most important thing is to find a sneaker you'll love wearing, no matter what others think.
Find Your Own Footing
The sneaker community is abuzz with excitement and hype around new releases, especially when it involves collaborations. It's easy to get swept up in the fervent energy, but it is important to adhere to a budget when buying sneakers. Additionally, just because something is hyped and trending doesn't mean that your style has to align with it; feel free to go at your own pace, select pieces representing you and your unique taste, and build your collection unhurriedly. There are endless style options for any individual out there; all you have to do is look for what works best for you.
Cool Sneakers for Women and Men FAQs
Which sneakers are in style 2023?
There are many cool sneakers on the radar for 2023.. Some of the most sought-after designs come from well-established brands like Nike, Vega, Off-White and Golden Goose are known for their statement styles and attention to detail.
Which brand is best for sneakers?
Among the most established sneaker brands are Nike, Adidas, New Balance, Converse, Vans, and Reebok.
Are Golden Goose still popular 2023?
Golden Goose sneakers are highly sought-after sneakers and are still worn by many celebrities in 2023.
SUBSCRIBE TO OUR NEWSLETTER
Subscribe to our mailing list and get interesting stuff and updates to your email inbox.