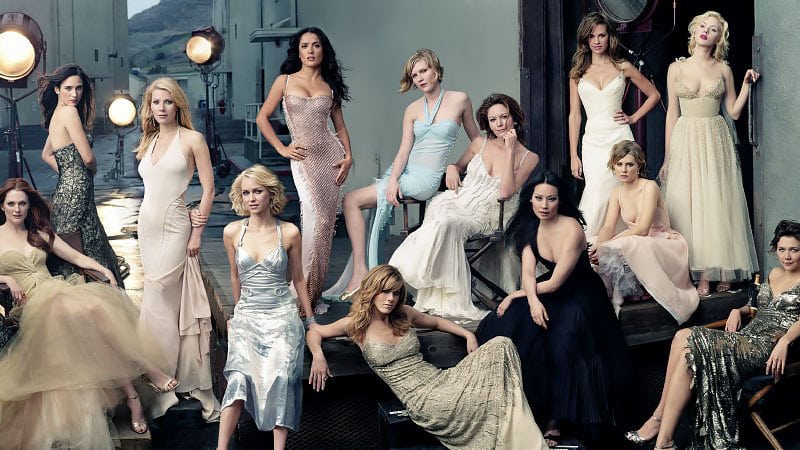 Beauty nowadays comes in many different shapes and sizes, and a pleasant appearance is not everything to go by anymore. Today's leading ladies are outspoken, accomplished minds and business moguls, dominating our everyday media, launching trends, and changing the world in which we live. Whether on screen, on stage, or on the runway, these ladies are altering the face of our society. All while looking naturally flawless – and what's fiercer than that? These are the hottest women in the world right now.
RELATED: 50 Most Beautiful Women Over 40
RELATED: 20 Most Beautiful Black Women in the World
Hottest Women in 2023
1. Emilia Clarke
Emilia Clarke is not just one of the hottest women in the world she is also a brilliant actress. From her breakout role in Game of Thrones as the Mother of Dragons to her work with the Royal College of Nursing and her ambassadorship for Nursing Now, Clarke has proven time and time again that she is not just a pretty face. Her passion for making a positive change in the world is truly inspiring, and her fans have taken notice. It's no wonder she is so well-loved around the globe, with her infectious smile and undeniable talent on display.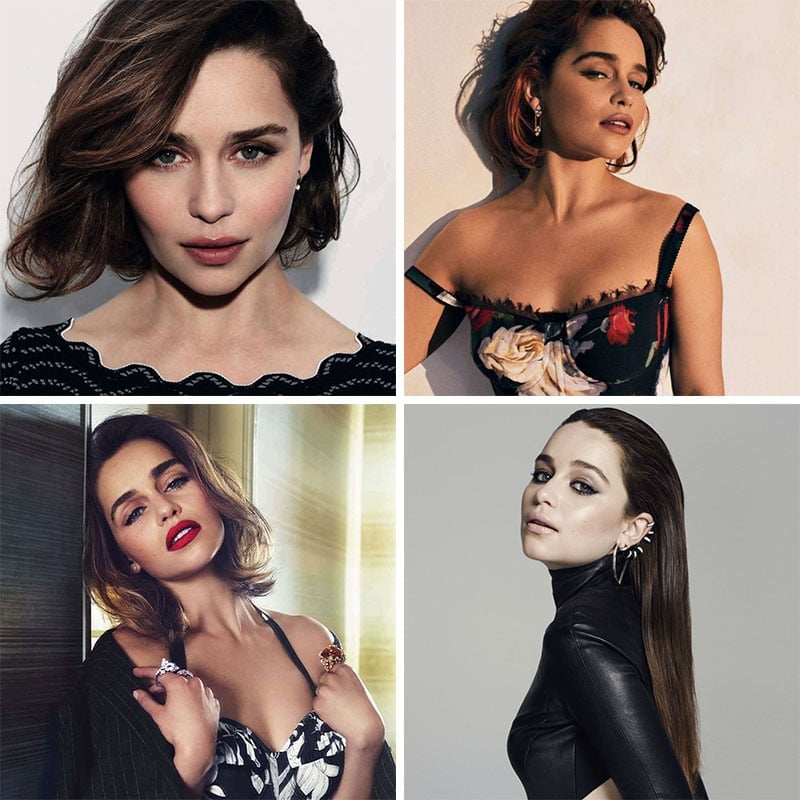 2. Rihanna
Rihanna is bold, fierce, and unapologetic. She is the woman who walks into the room, and everyone notices. She commands attention, and she is effortlessly cool. Many positive adjectives describe Rihanna's appearance, and she is a beautiful and sexy woman. Still, she is considered one of the hottest women in the world for more reasons than her physical attributes. Born as Robyn Rihanna Fenty on Feb. 20, 1988, in Saint Michael, Barbados, she is better known by her professional name, Rihanna. She is a singer, fashion designer, and makeup mogul and has also appeared in film and TV. Her Fenty Beauty collection has been praised for its inclusivity and was created "so that people everywhere would be included." According to Forbes, her net worth is 1.7 billion USD.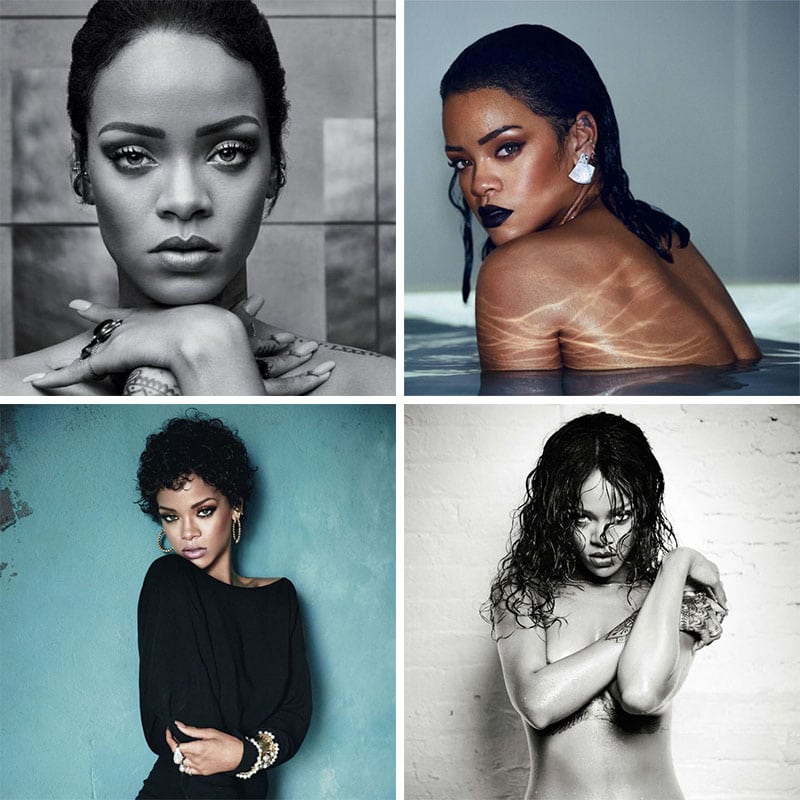 3. Ashley Graham
In a world where so much of what we see is photoshopped and airbrushed, it's refreshing to have someone like Ashley Graham leading the charge for body positivity and inclusivity. She is one of the hottest women in the world and a powerful advocate for those who don't fit the traditional mold. With an impressive social media following and a book that speaks to the heart of what it means to be confident and beautiful, Graham inspires young people everywhere to embrace their bodies and flaunt their curves. Her outspoken nature and passionate commitment to change are what make her one of the most important cultural figures of our time. So here's to Ashley Graham, a true queen who reminds us all that beauty comes in all shapes and sizes.

4. Angelababy
Model and actress Angelababy is another woman who deserves our recognition. Angela Yeung Wing, better known by her professional name, Angelababy, was born on Feb. 28 in Shanghai, China; she is stunning but much more than a pretty face. Her career is rising, and she has an impressive following on social media and has invested wisely in several businesses. Angelababy has also started her own venture capital fund, AB Capital. If this was not impressive enough already, she is also believed to speak four languages; Mandarin Chinese, Taiwanese Mandarin, Japanese, and English.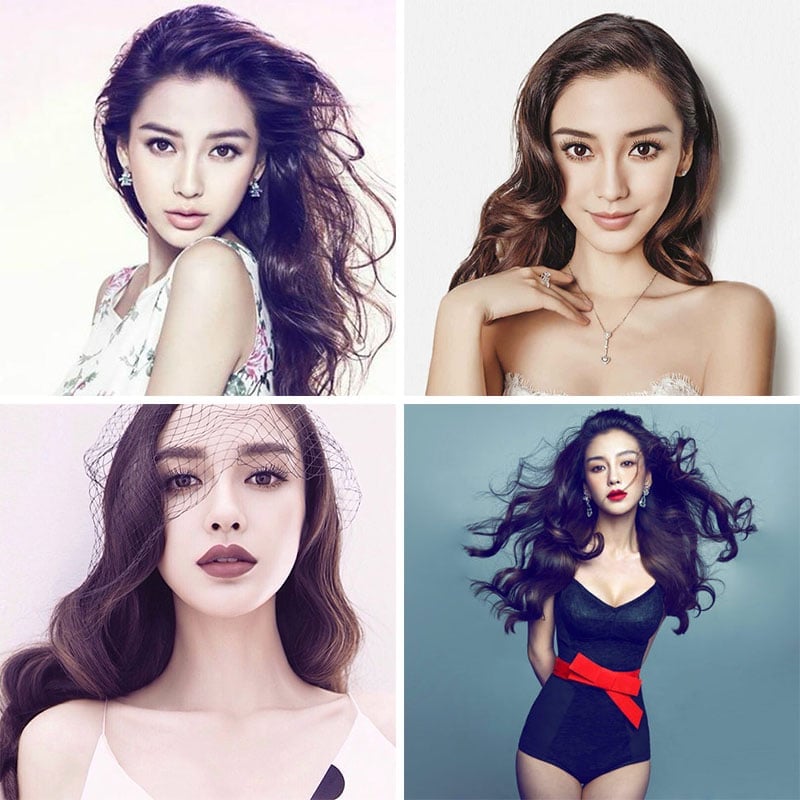 5. Margot Robbie
Australian actress, Margot Robbie, is an exceptionally beautiful and sexy individual and is considered one of the hottest women in the world. She has starred in many memorable roles, including The Wolf of Wallstreet, I, Tonya, Suicide Squad, and Harley Quinn: Birds of Prey. In addition to her acting skills, Robbie is also passionate about helping people with disabilities, partnering with the non-profit Youngcare. This Australian organization aids youths with disabilities, including providing support lines and grants.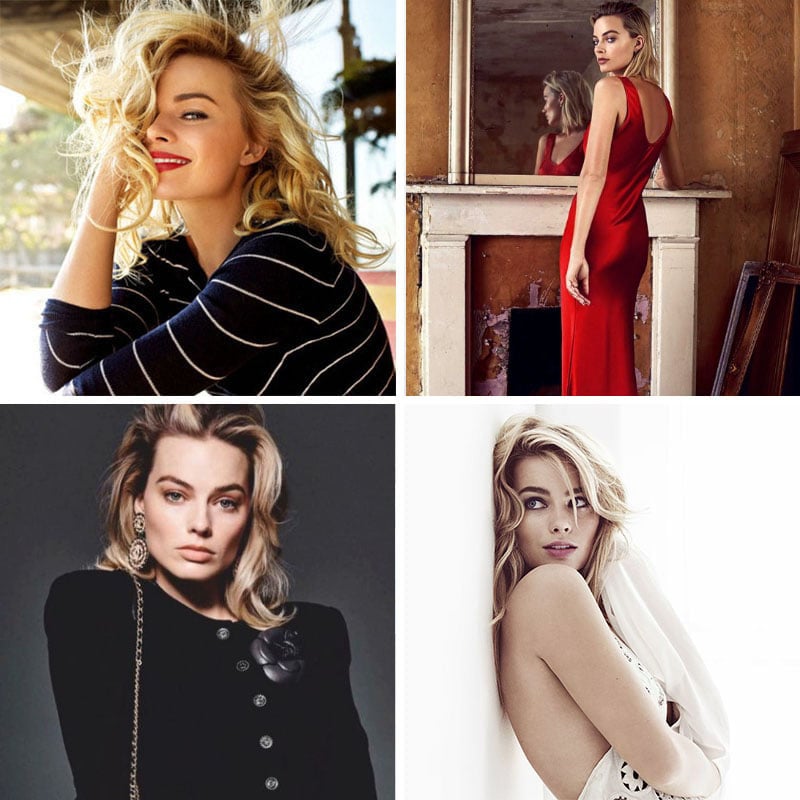 6. Jourdan Dunn
Jourdan Dunn is undeniably one of the hottest women in the world right now and for good reason. Her transformative journey from a Primark store to international runways is truly inspiring and speaks volumes about her work ethic and talent. It is always exciting to see someone break boundaries and become a trailblazer in their field, and Dunn has definitely done that with her Forbes' highest-paid model ranking and being the first British-African model to achieve it. She serves as a role model for all young women out there who aspire to make it big in the fashion industry and beyond. Cheers to Jourdan Dunn for proving that anything is possible with hard work and dedication.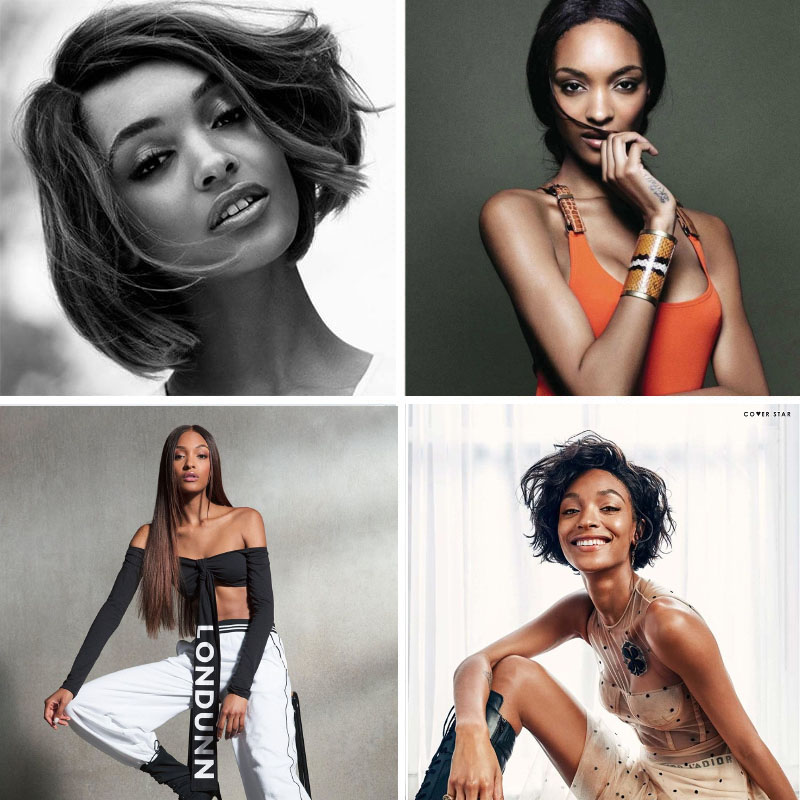 7. Adriana Lima
Adriana Lima is impossibly beautiful with blue eyes and long, dark brown hair; it seems she was destined to become one of the world's best-known models. Lima was born on June 12, 1981, in Salvador, Brazi. At 40, she has accomplished a lot, including her work as Victoria's Secret model, working with the brand as one of their Angels from 1999 to 2018. She has walked the runways of some of the most prestigious fashion brands and graced the covers of multiple fashion and beauty magazines. She can also speak Portuguese, English, Italian, and Spanish.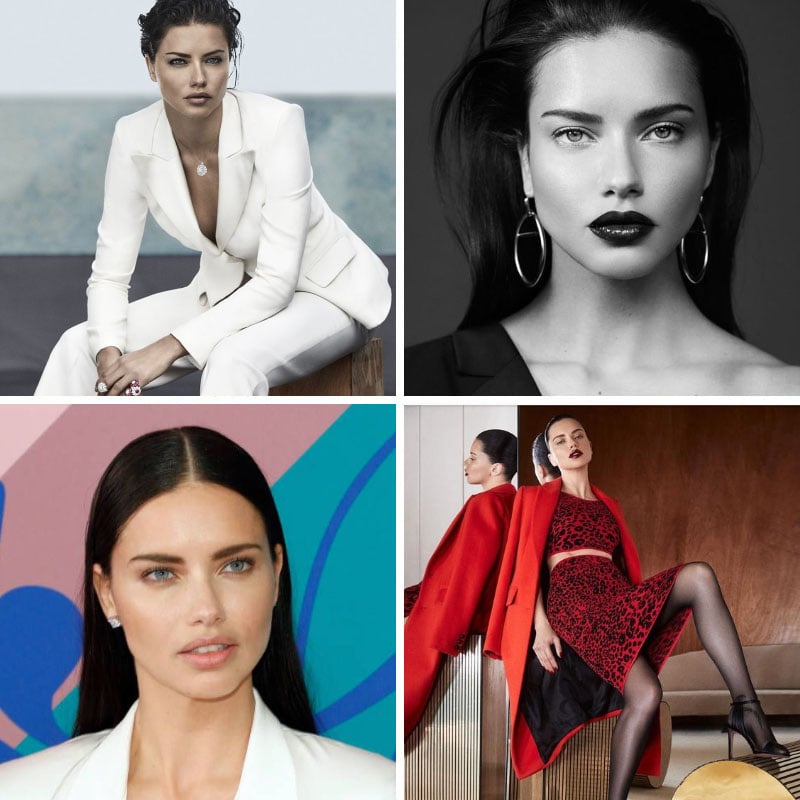 8. Gal Gadot
There's no denying that Gal Gadot is one of the sexiest women in Hollywood. But her beauty is just one small part of what makes her so amazing. This former beauty queen isn't just a pretty face – she's tough, smart, and incredibly talented. Not only did she serve her mandatory two years in the Israel Defense Forces and study law, but she's also an accomplished actress who has taken on some seriously powerful roles, from her breakout performance as Wonder Woman in the 2017 film to her most recent role in Wonder Woman 1984. And let's not forget that she's an outspoken feminist who is constantly advocating for women's rights and equality.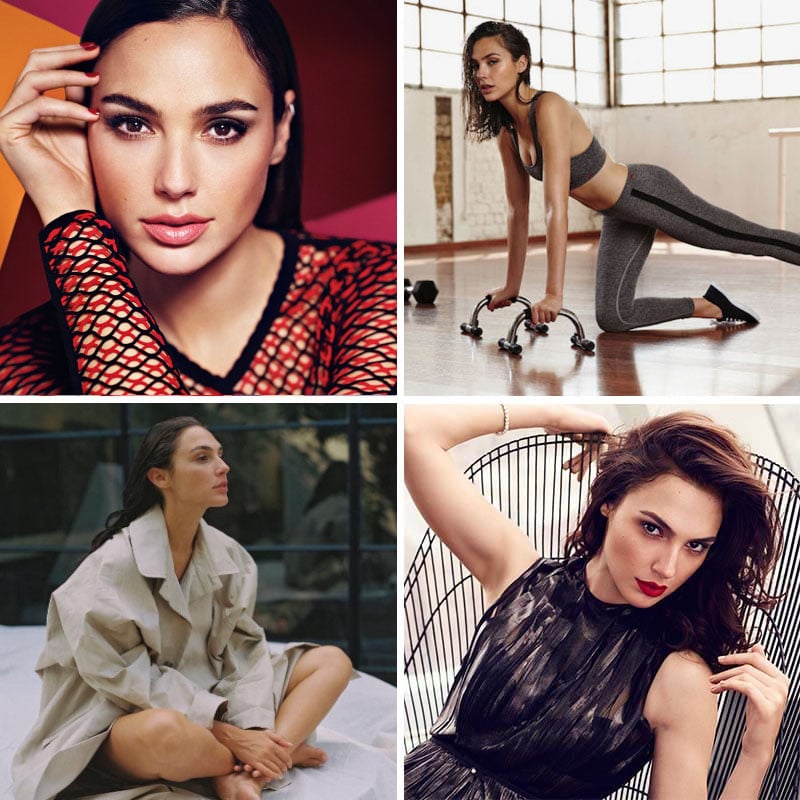 9. Scarlett Johansson
One of the most successful and sexiest women in the world is Scarlett Johansson. Born on Nov. 22, 1984, in Manhattan, New York, United States, she is considered by Esquire magazine to be the hottest woman alive. Her physical appearance is not the only reason she is loved by all. Johansson is an extremely talented individual and has starred in some of the most critically acclaimed and successful films. These include Black Widow, Lucy, Lost in Translation, and The Avengers. She has also been the world's highest-paid actress and is also considered one of the most influential people in the world, a title that proves her power and reach.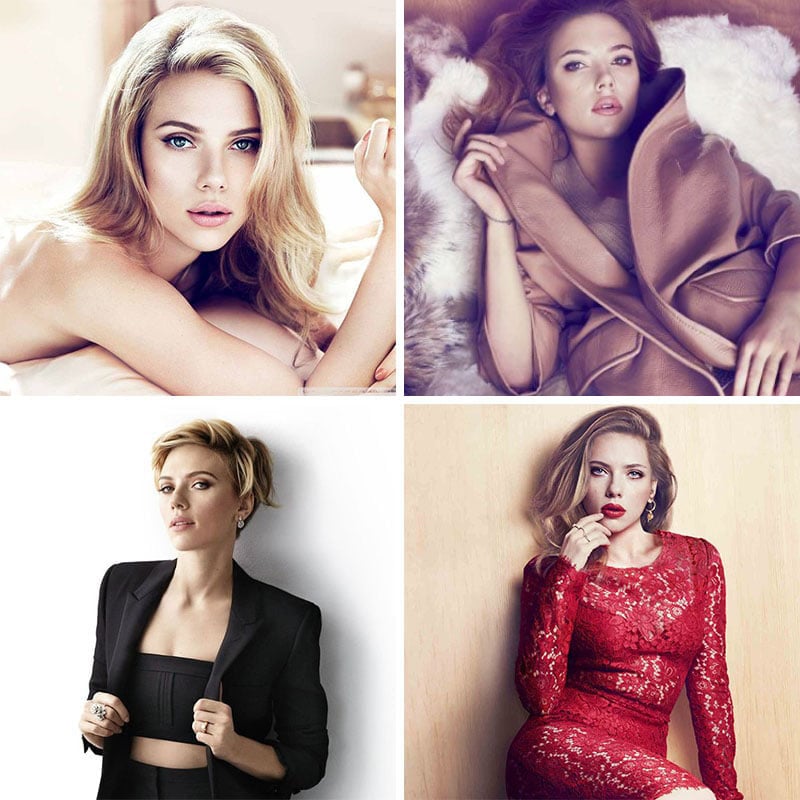 10. Kate Upton
Model Kate Upton is best known for her work with the Sports Illustrated Swimsuit Issue, for which she has appeared on the cover several times. She is often listed as one of the world's sexiest women and is celebrated for her curves. She is confident and not afraid to say what is on her mind, qualities admired by many. Upton has also been critical of the industry which made her famous, speaking out to inspire other young women to do the same if they find themselves in similar situations.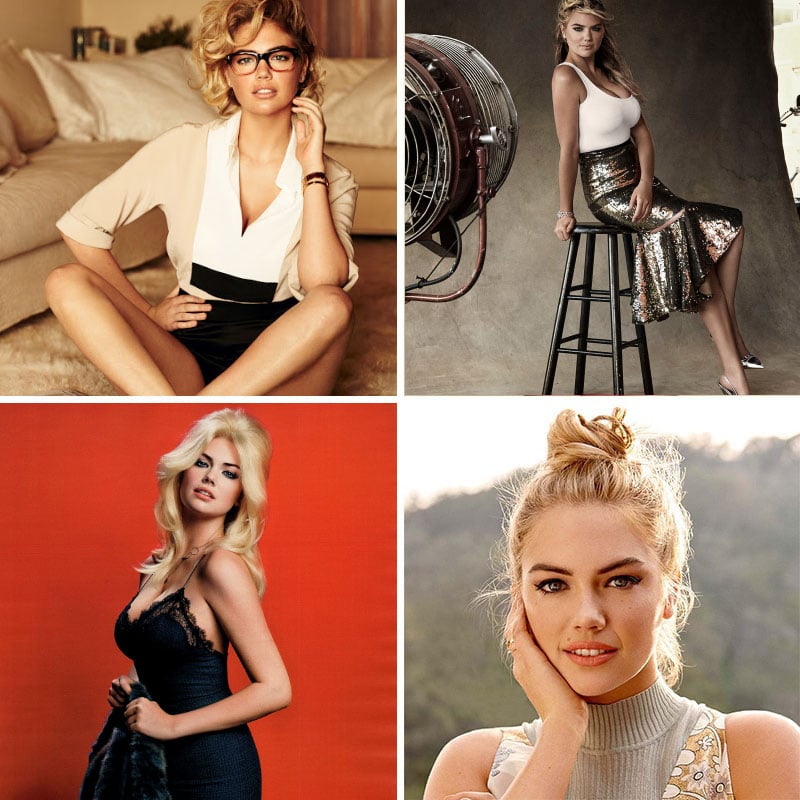 11. Meghan Markle
There's no denying that Meghan Markle is one of the hottest women around, but that's not all she's known for. This accomplished actress and humanitarian has proved time and time again that her beauty goes far beyond her physical appearance. Meghan is a woman on a mission to make the world a better place, and she uses her platform to do just that. Her engagement to Prince Harry is just another exciting chapter in her life, and we can't wait to see what the future holds for this incredible woman. Meghan Markle is a true inspiration to women everywhere, and we can only hope that more people follow in her footsteps and use their influence to elicit positive change in the world.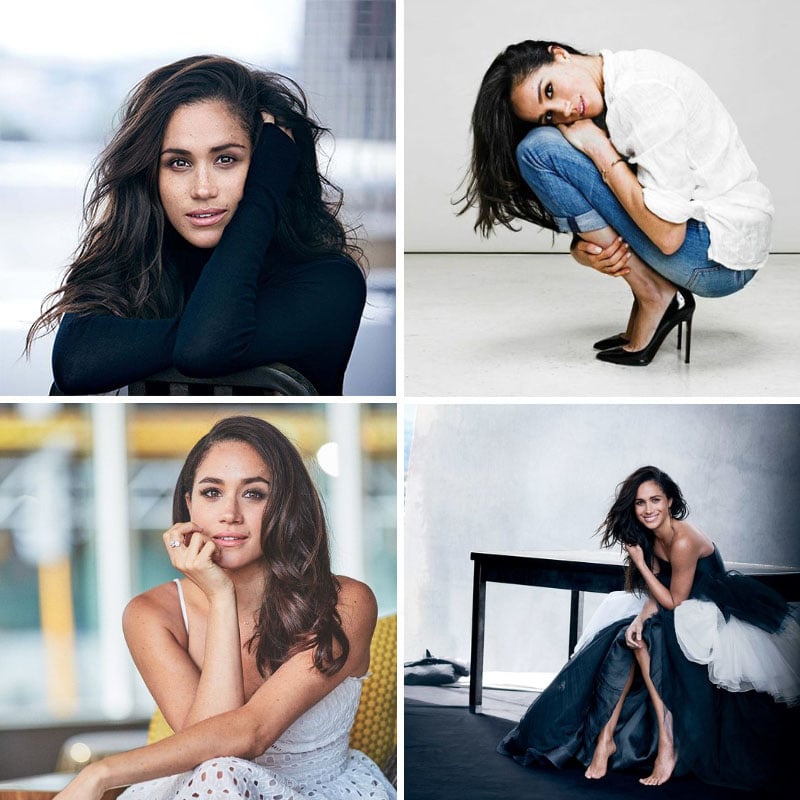 12. Beyoncé
Beyoncé is a woman who needs little introduction, and it is commonplace to find her name on any list of the sexiest women. She is powerful, strong, and has carved her place in the music industry, where she commands respect and has a legion of loyal fans, her Bey Hive. Beyoncé first rose to stardom with the group Destiny's Child and later as a solo artist. She has voiced the character Nala in The Lion King remake and has an activewear line called Ivy Park. At this point, is there anything she cannot do?! In addition to being a hugely successful singer, she is also a businesswoman with an estimated net worth of $500 million USD.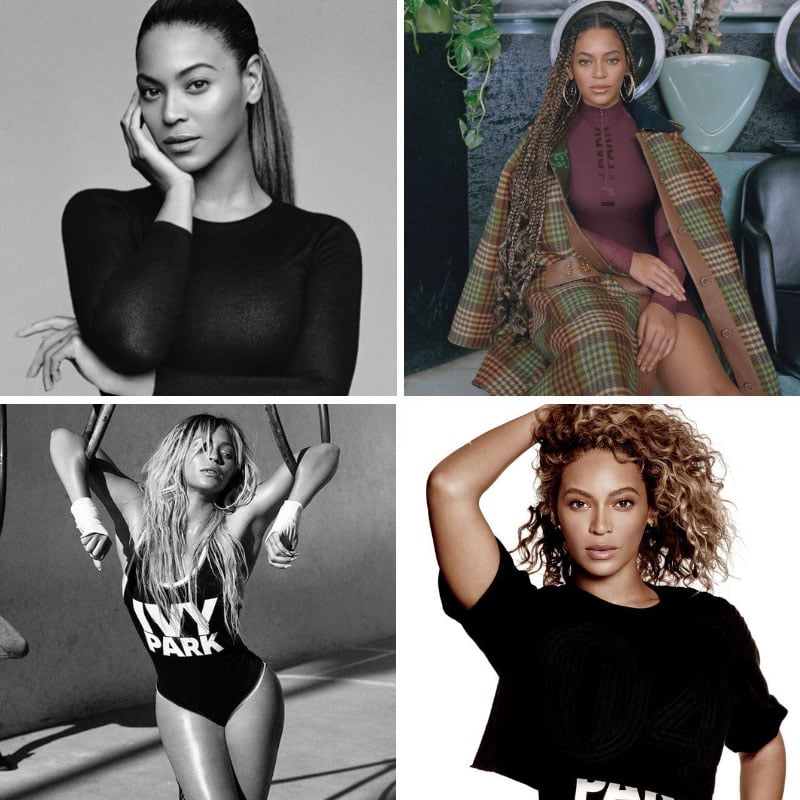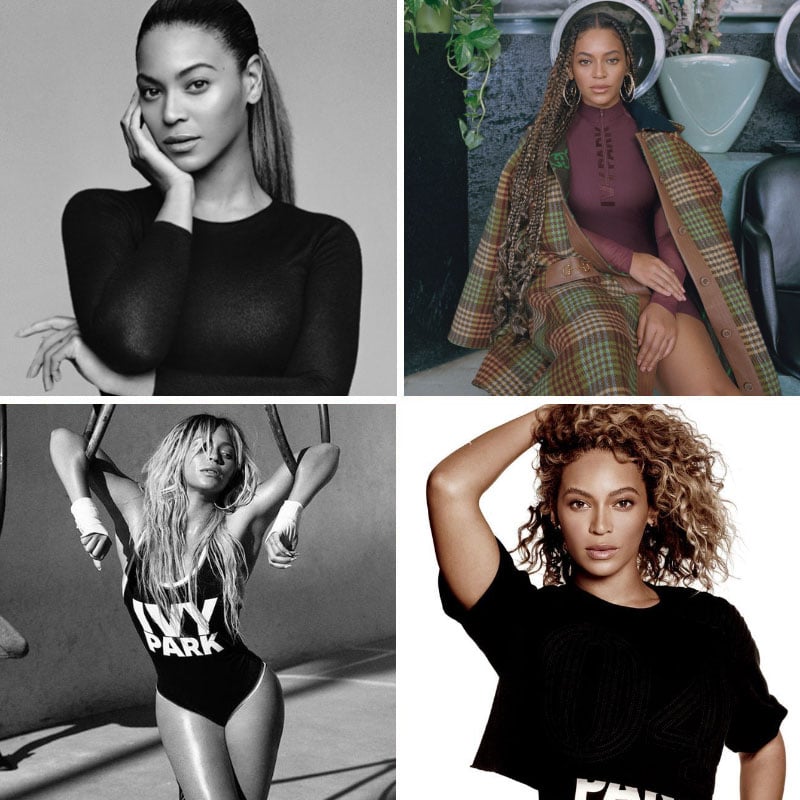 13. Charlize Theron
South African-born actress Charlize Theron is an Academy Award winner who has enjoyed decades of success in the entertainment industry. She is beautiful, influential, and has serious talent, with some of her most memorable performances including Monster, Atomic Blonde, and Mad Max: Fury Road. She is also a blonde bombshell well-known for her work with Christian Dior's J'adore fragrance. Theron is the founder of a charity, Charlize Theron Outreach Project for Africa. She is passionate and outspoken, vocal about her support for the LGBTQIA+ community, and affiliated with the United Nations.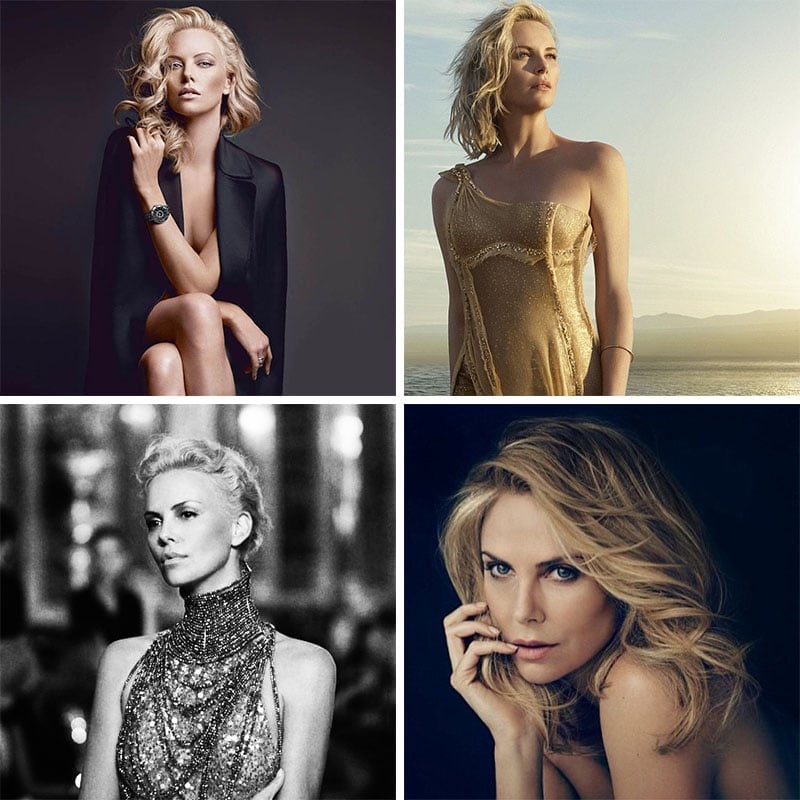 14. Selena Gomez
Selena Gomez has disappeared from the limelight in recent years but remains one of the hottest women on social media and a well-known star, despite this. Since childhood, she has been working in the entertainment industry, transitioning to become a successful singer after her Disney days, and is loved for being incredibly beautiful and humble. Gomez has gorgeous brown eyes and dark hair, but she is also beautiful inside and a passionate advocate for mental health. She has spoken honestly about her own struggles and, in 2022, announced a new initiative, Wondermind, an online space to access resources for mental health.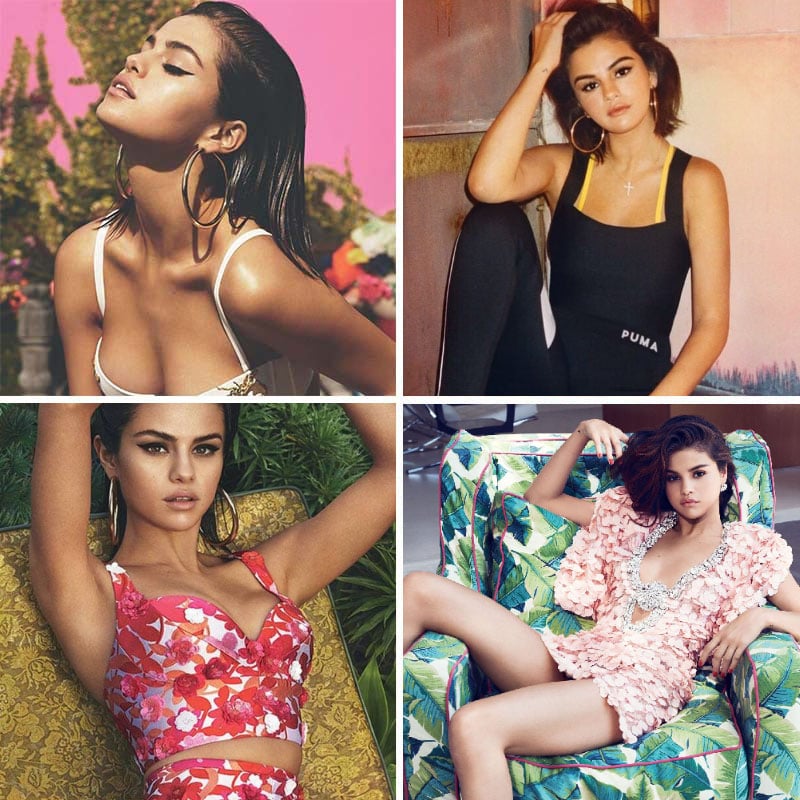 15. Chrissy Teigen
Chrissy Teigen is one of the hottest women in the entertainment industry, and it's not just because of her stunning looks. Her humor is what draws most people to her, making her all the more likable. She doesn't take herself too seriously and has a down-to-earth attitude that makes her relatable to fans. What's more, Teigen is a woman of many talents; she's outspoken, a fantastic cook, and has even published a cookbook called Cravings: Hungry for More. Her modeling career may have garnered her fame, but it's her personality that makes her truly shine. There's no denying that Chrissy Teigen is a force to be reckoned with, and she continues to inspire and empower women worldwide.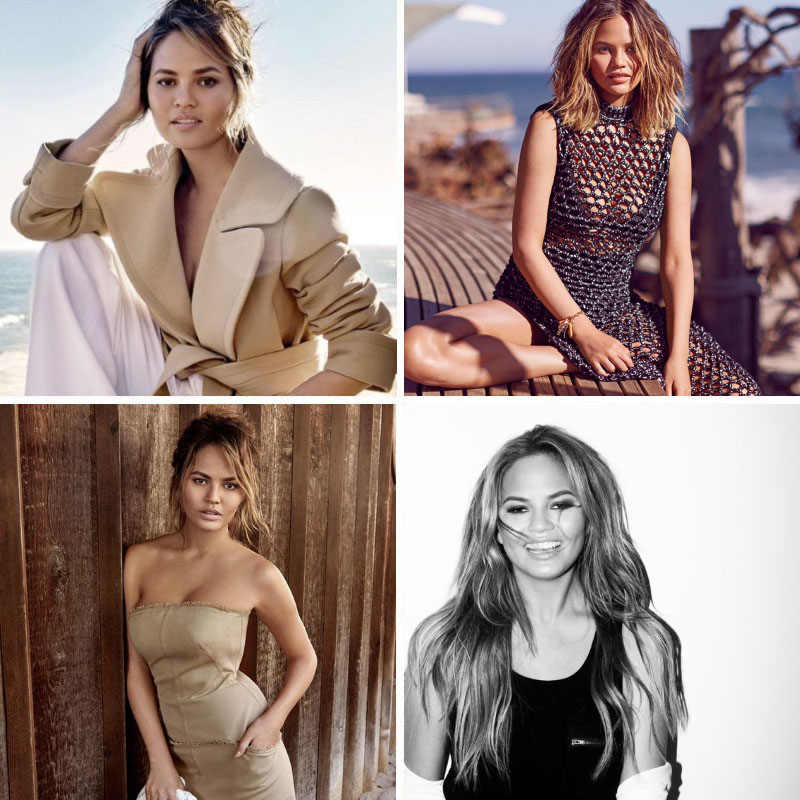 16. Gigi Hadid
The world of supermodels may be crowded, but there's always someone who shines above the rest. And in the case of Gigi Hadid, it's not just her striking beauty but the way she's navigated her career that makes her stand out as one of the hottest women in the world. From a humble start as a Real Housewives afterthought, Gigi has steadily climbed the ranks, securing front covers and closing runway appearances for the biggest fashion houses in the world. And let's not forget her famous baby daddy, Zayn Malik, who adds to her allure. It's clear that Gigi has the talent, the connections, and that certain something that sets her apart from the rest.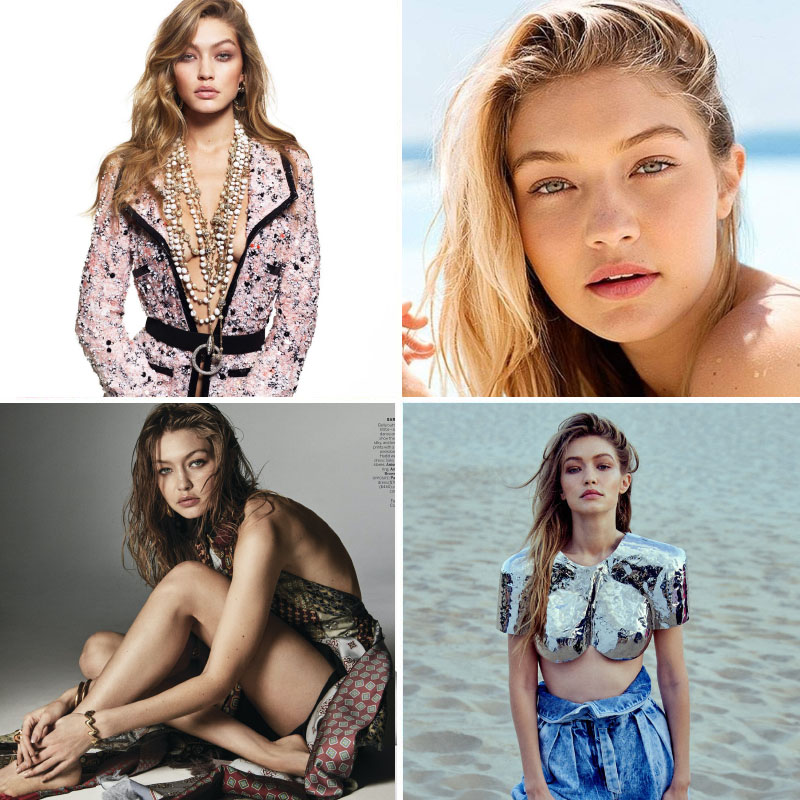 17. Bella Hadid
Bella Hadid is a woman who knows how to break the mold and embrace her own unique style. She's not afraid to shake things up with risqué outfits, topless shoots, and a sizzling performance for Victoria's Secret. But Bella's beauty goes beyond just her bold fashion choices. In fact, a renowned cosmetic surgeon has dubbed her the most beautiful woman in the world thanks to her perfectly symmetrical face. And if that wasn't enough to put her on top, her ex-boyfriend The Weeknd's recent album had fans guessing which songs were about her, solidifying her place in the spotlight. Bella is proof that it pays to be different and embrace your own beauty, no matter how unconventional.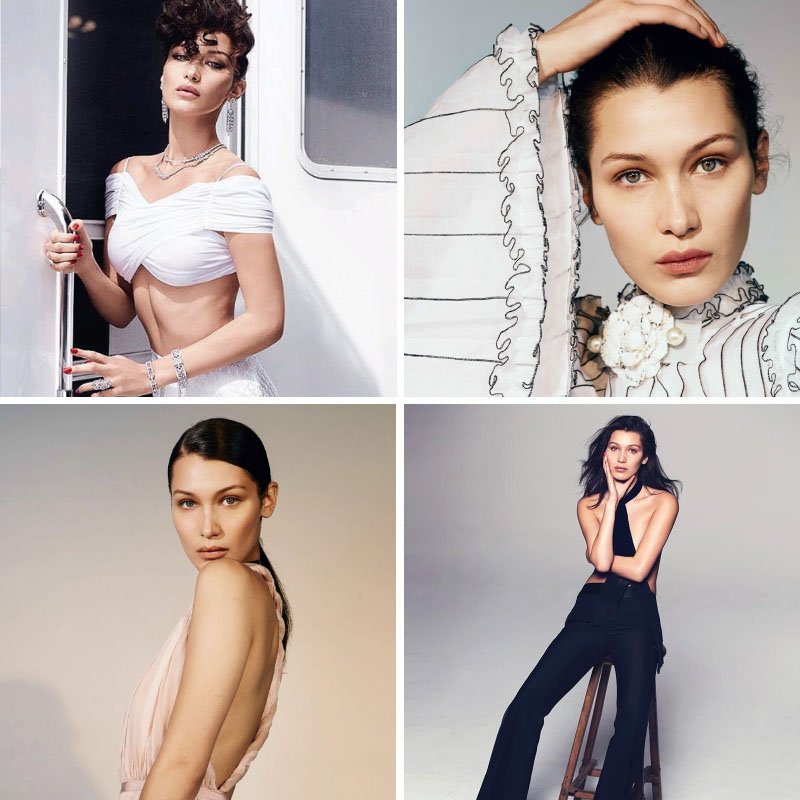 18. Kendall Jenner
Kendall Jenner was always destined for stardom, starring in Keeping Up with the Kardashians from a young age. At just 27 years old, she is one of the youngest and hottest women on this list but is just as deserving of her spot. She has grown up in the spotlight but has also worked hard to make her own path and a career as a model. Jenner is undeniably one of the sexiest women in the world, and she is effortlessly beautiful. She has starred in multiple campaigns for high-profile fashion brands, including Longchamp, Balmain, Estee Lauder, and Versace. She has also walked the runway of some of the most prestigious fashion houses, including Courreges, Off-White, Prada, and Michael Kors.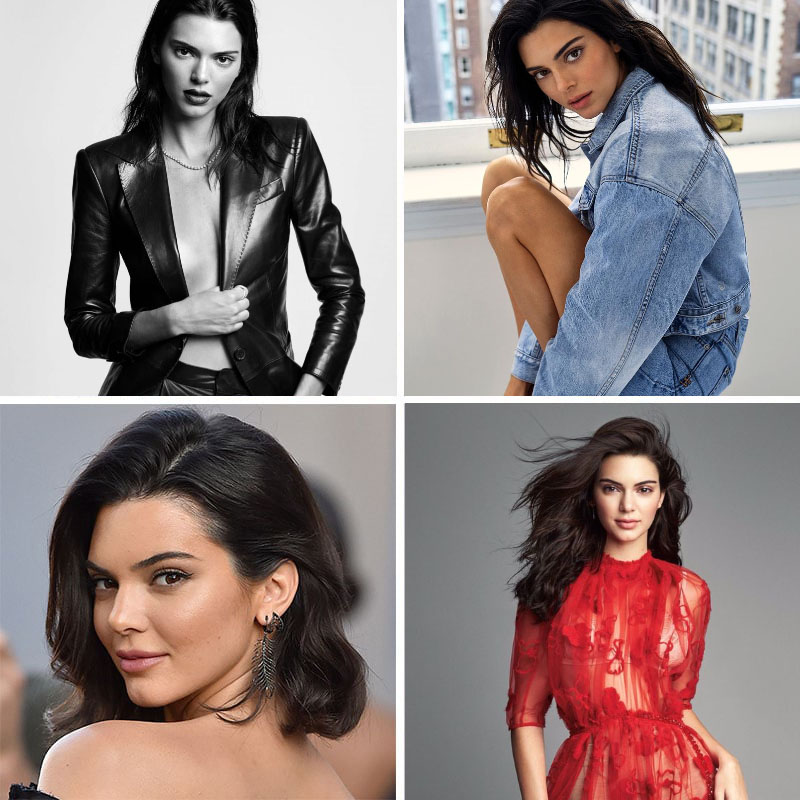 19. Emily Ratajkowski
Emily Ratajkowski was born in Westminster, London on June 7, 1991. She is celebrated for her beautiful looks and is a model who has also transitioned to acting. Some of her most memorable work includes campaigns for DKNY and The Kooples. Her film credits include We Are Your Friends and Welcome Home. In addition to being gorgeous, Ratajkowski is an interesting individual, and there are several things about her that make her unique. She has eaten cow tongue, she thinks the sexiest part of a man is his shoulders, and her spirit animal is a baby dinosaur; she told Vogue these details in an interview.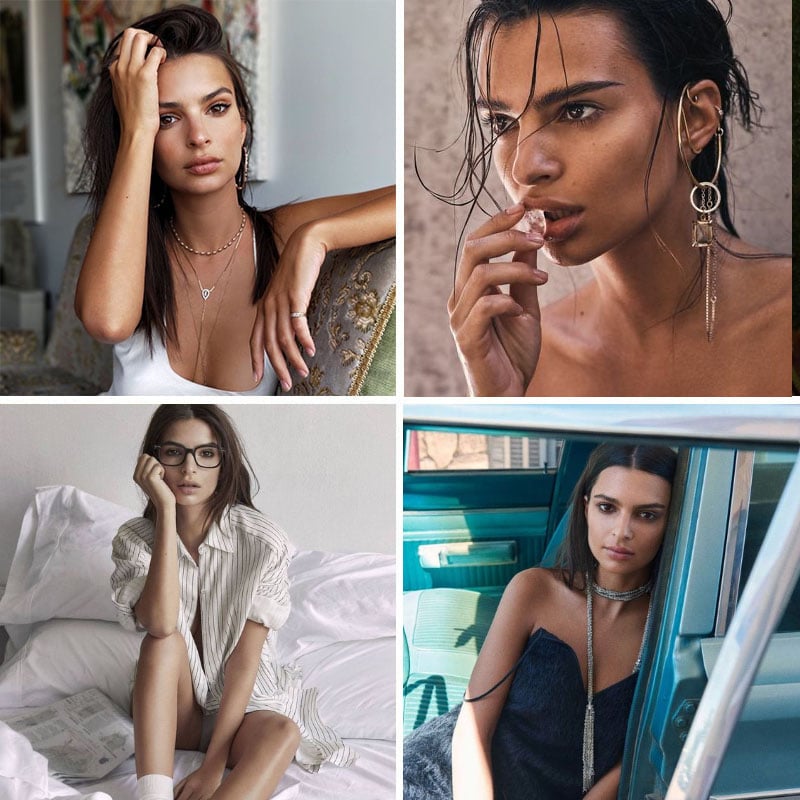 20. Kim Kardashian
You cannot deny that Kim Kardashian is one of the most influential and hottest women in the world. Many know her as a reality TV star, but she is much more than this; she is a fashion mogul, a mom of four, and a businesswoman with several companies under her belt, including SKIMS and KKW Beauty. She is also one of the most stylish and glamorous women in the world, and she knows how to break the internet and start a trend. There is a lot to admire about Kardashian, and she has also turned her attention to law school, making it known that she intends to become a lawyer. She is also a billionaire with a net worth of $1.8 billion USD.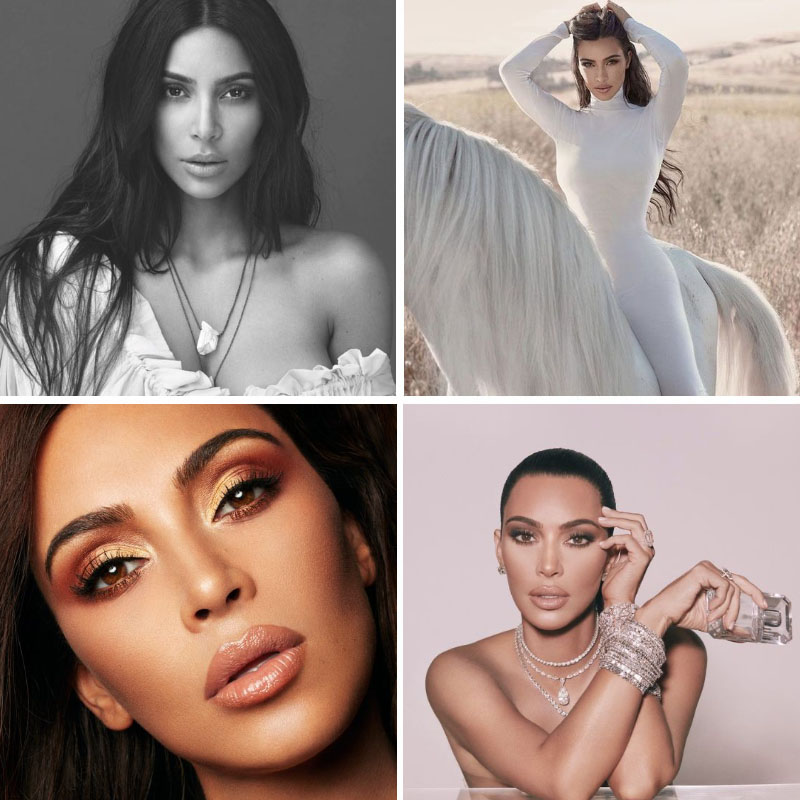 21. Blake Lively
Although her breakout role was in the mid-noughties' guilty pleasure, Gossip Girl, Blake Lively has since graduated to more adult roles, showcasing her undeniable talent and flawless beauty. While balancing marriage and motherhood with her thriving career, she still manages to maintain her position as one of the hottest women in the industry. The Age Of Adaline star exudes elegance and confidence on and off the screen, with a timeless beauty that transcends age and time. So, let's raise a glass to Blake Lively and her XOXO-worthy celebrity status.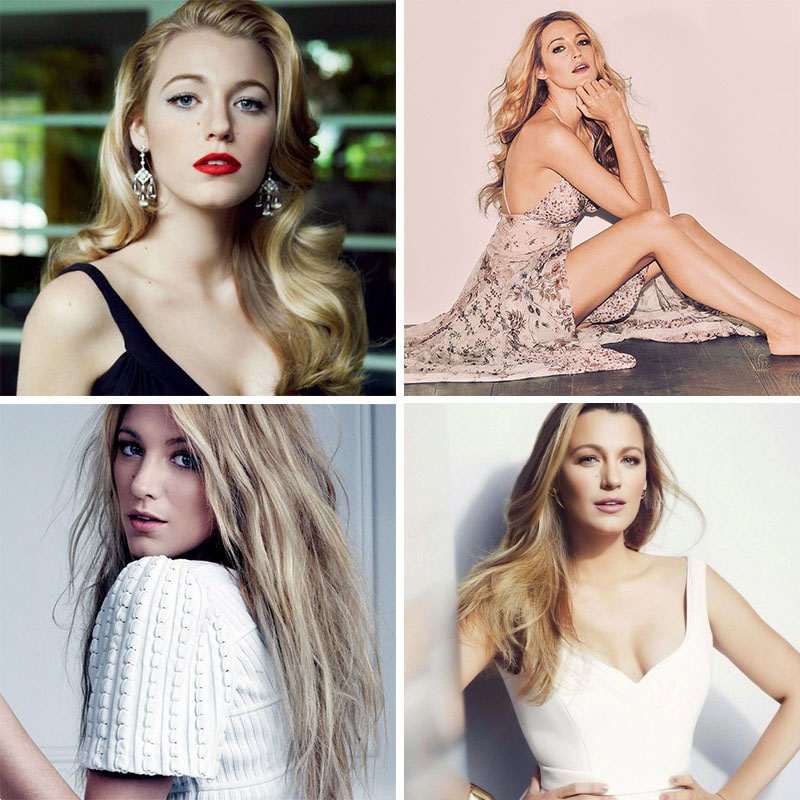 22. Irina Shayk
Irina Shayk is one of the most captivating models to grace the fashion industry, and her talent proves that Russia has a lot to offer. Her stunning beauty drew the attention of top brands like Armani, Elle, and Intimissimi. Not to forget her appearance alongside Kanye West in his iconic music video 'Power', where she held her own amongst the best. And while she has been flying under the radar since giving birth to her daughter, Lea, we cannot wait for her comeback. With her natural charm and undeniable talent, we know that Irina will blow us all away again. It's time we recognize her for the powerhouse she is and celebrate the beauty Russia has been blessed with!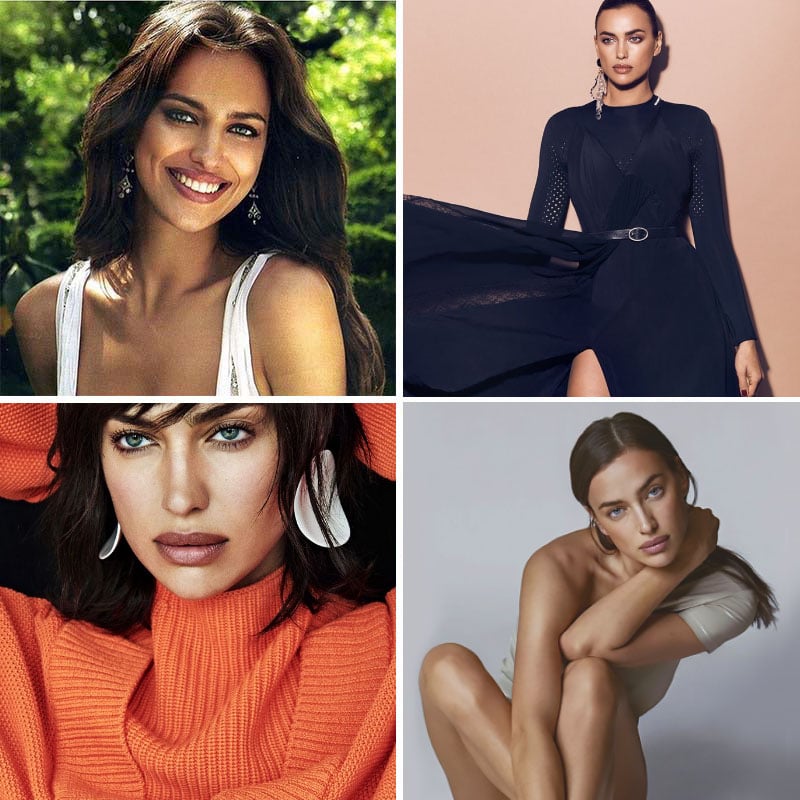 23. Jasmine Tookes
Jasmine Tookes is one of the sexiest women alive and a force to be reckoned with! With a diverse background that includes African, Central American, and British heritage, she's paving the way for women of all ethnicities in the modeling industry. It's no surprise that she's walked for prestigious fashion brands such as Miu Miu, Versace, Dolce & Gabbana, Marc Jacobs, Saint Laurent, and Tom Ford. What's even more impressive is that she accomplished all of this before age 30! With a rolling contract with Victoria's Secret, it's clear that Jasmine Tookes is a superstar on the rise. We may not have her here on our turf, but we're lucky to have her shining her light for the world.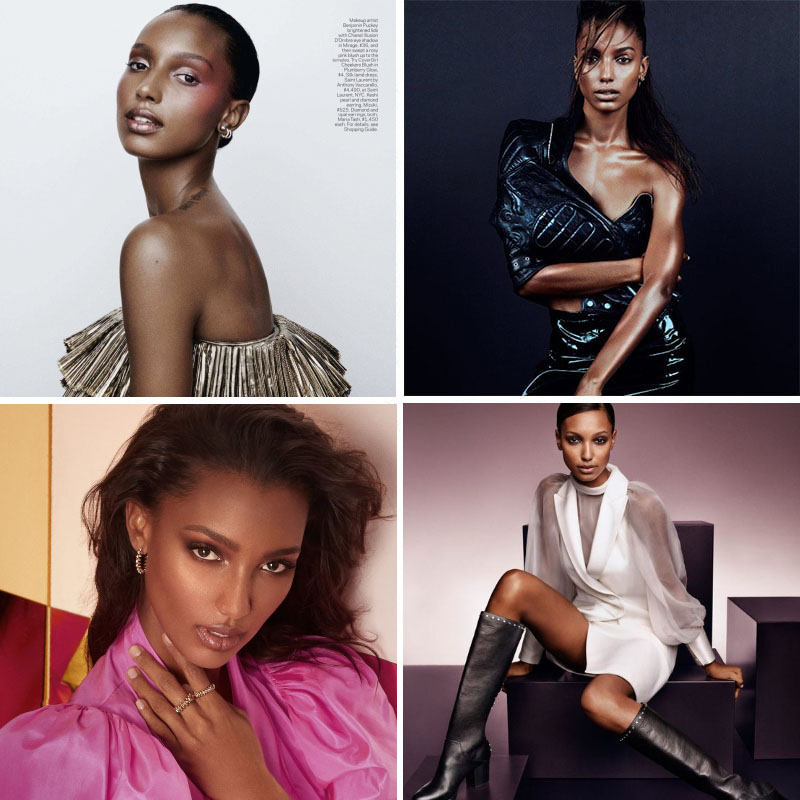 24. Hannah Jeter
Hannah Jeter is a successful model whose resume includes work for top brands like Victoria's Secret and Ralph Lauren, as well as five appearances in Sports Illustrated Swimsuit. And, to top it all off, she even graced the cover of the coveted magazine in 2015. This achievement is a testament to her undeniable talent and drive. Hannah Jeter stands as a shining example of a woman who refuses to be defined by her spouse's accomplishments, carving out her own path and making a name for herself in the process. She serves as an inspiration to young girls everywhere who dream of achieving greatness on their own terms.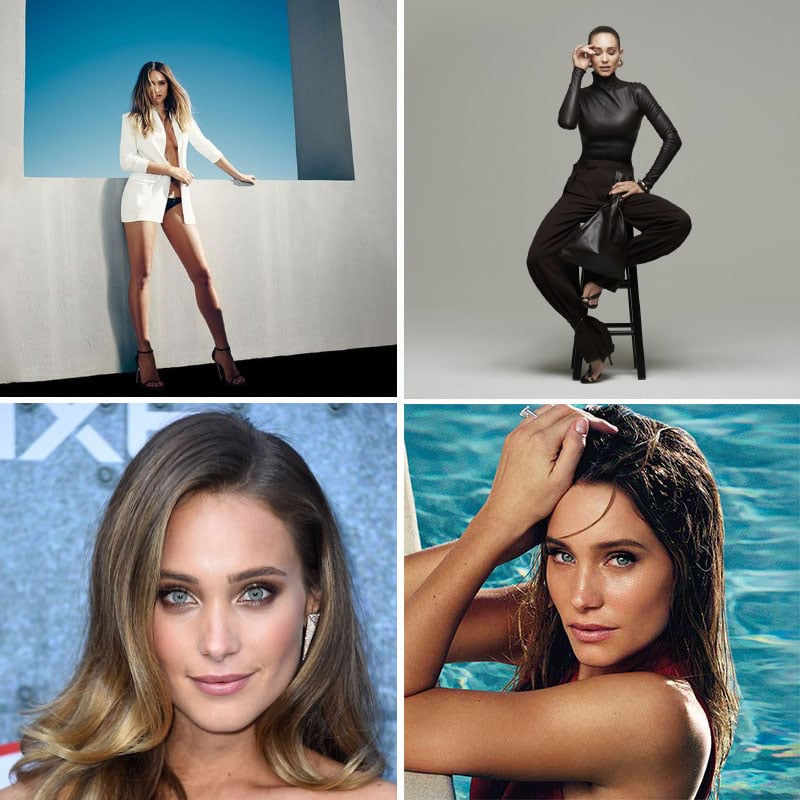 25. Elizabeth Olsen
Hailing from a family of talented actors and creatives, Golden Globe-nominated Elizabeth Olsen is perhaps best known for her role as Wanda Maximoff/The Scarlet Witch in the MCU. Other titles under her belt include Wind River, I Saw the Light, and Godzilla. Off-screen, she's a down-to-earth homebody who's passionate about empowering women. She often credits her sisters, Mary-Kate and Ashley, with teaching her the important lesson that "No." is a complete sentence and regularly passes this wisdom on to others.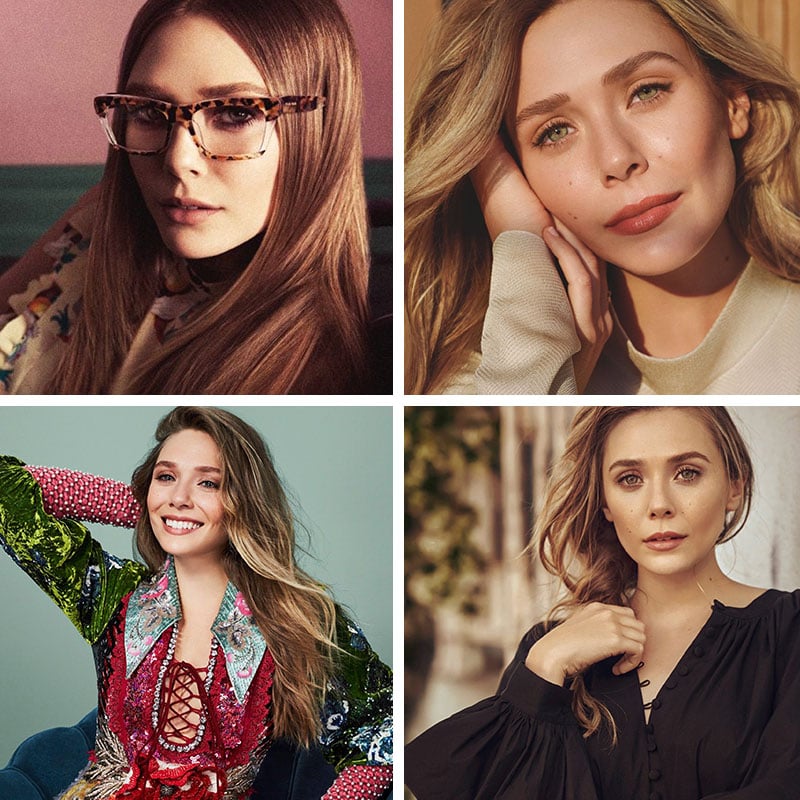 26. Jameela Jamil
While Jameela Jamil might have found fame on the screen, her body-positive and inclusive activist work sets her apart as one of the most beautiful women in the world. The British actress first began presenting on T4 on Britain's Channel 4 before eventually moving to acting, appearing as Tahani in The Good Place. In 2018, she launched I Weigh. It's a radically inclusive online community and podcast that seeks to challenge societal norms about things such as mental health and beauty standards while amplifying diverse voices. Jameela is also anti-photoshop, diet pills, and diet shakes and isn't afraid to publicly call out brands and industry standards that promote unhealthy body image.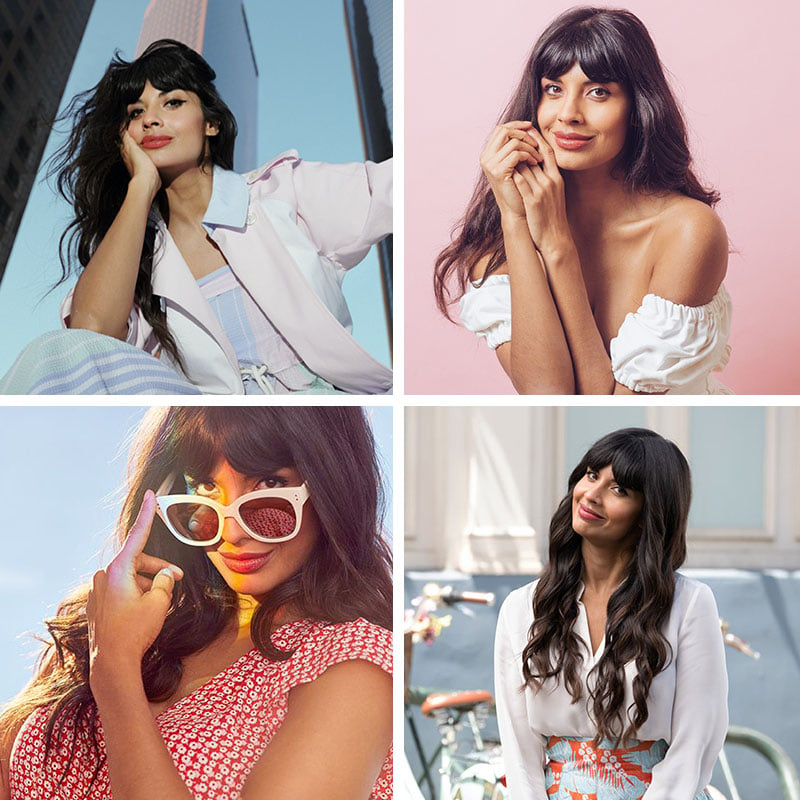 27. Zoe Kravitz
Zoe Kravitz is undeniably one of the hottest women in the world. Born on Dec. 1, 1988, in Venice, Los Angeles, California, she is effortlessly cool and impossibly beautiful, and you cannot help but notice her. But she is also incredibly talented and has made a name for herself in the entertainment industry, with memorable performances in The Batman, Big Little Lies, and High Fidelity. Kravitz, the daughter of musician Lenny Kravitz and actress Lisa Bonet, has worked hard to forge her own path. She is a passionate activist who has joined protests supporting the Black Lives Matter movement.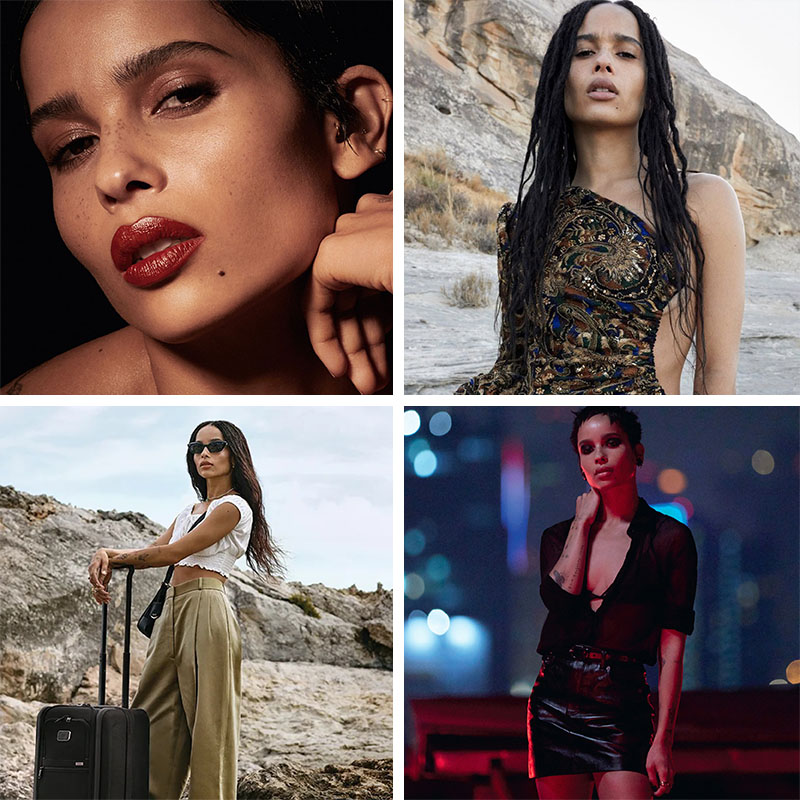 28. Daisy Edgar-Jones
Stunning English rose Daisy Edgar-Jones, has been acting since 2016. While she's appeared in titles such as War of The Worlds and Gentleman Jack, her role as Marianne in Normal People propelled her to fame. Her portrayal earned her Critics' Choice, BAFTA, and Golden Globe Award nominations. In addition to acting, she has also modeled for brands, including Jimmy Choo and the Simone Rocha x H&M collaboration and supported the Macmillan Cancer Support's flagship Coffee Morning fundraising event.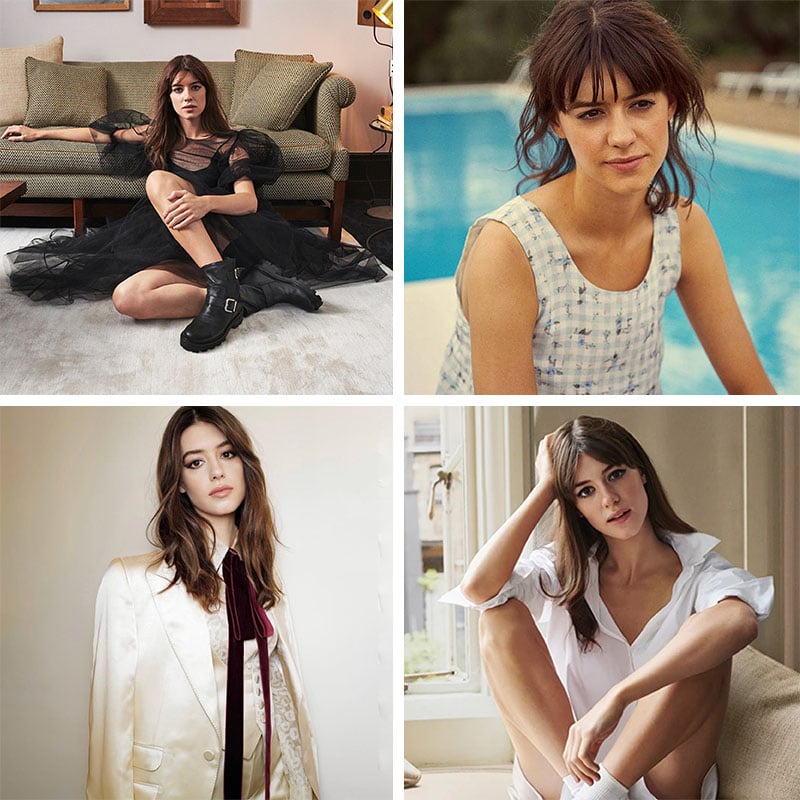 29. Taylor Swift
Grammy-award-winning singer-songwriter Taylor Swift is a force and one of the hottest women alive. Not only is she beautiful with a style that most would envy, but she's also exceptionally talented, with a raft of albums across a variety of genres. Plus, she's famously re-recording her older albums to regain ownership of her music rights after her record label controversially sold them – a totally boss-girl move. Outside of music, Taylor uses her platform and influence to support causes such as pro-choice, BLM, and LGBTQI+ rights. Plus, she donates to charities such as the World Health Organization, the Joyful Heart Foundation, and the NAACP Legal Defense and Educational Fund.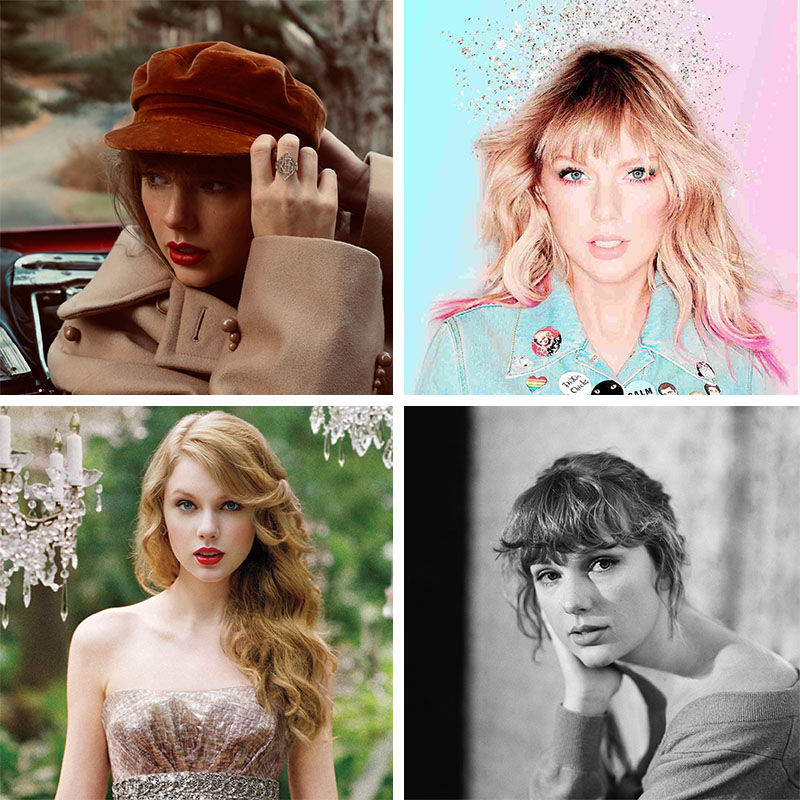 30. Renée Elise Goldsberry
Renée Elise Goldsberry is a Tony Award-winning actor and singer. Fans would recognize her from the Broadway musical Hamilton, plus various other stage performances, including The Lion King, The Color Purple, and Rent. Then, when it comes to film and television, she's also incredibly successful, with roles in One Life to Live, The Good Wife, Altered Carbon, and Girls5eva. In addition to acting, she also supports children with mobility impairments through brands such as Tatum's Sliding Pontoons.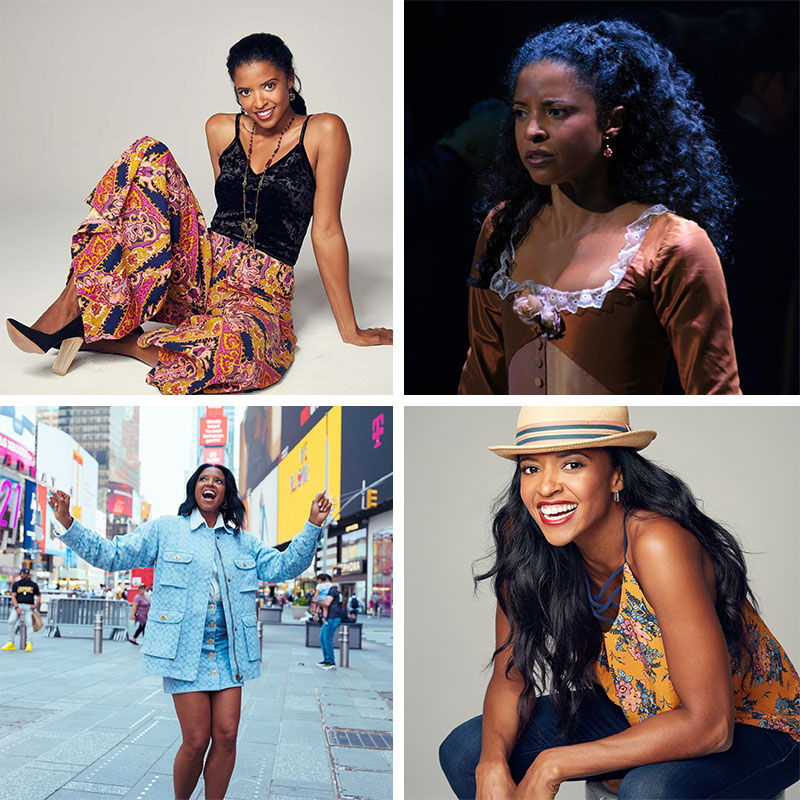 31. Adria Arjona
Adria Arjona is undoubtedly one of the hottest women in entertainment right now, and for a good reason. With deep brown eyes and razor-sharp cheekbones, it's impossible not to be captivated by her natural beauty. Her acting resume reads like a who's who of hit shows and blockbuster movies, solidifying her place as a true force to be reckoned with in the industry. But it's not just her on-screen talents that have everyone talking. She's also the face of Armani Beauty and has graced the covers of some of the world's most prestigious magazines. Adria truly represents the modern-day woman, confident and empowered, and we can't wait to see where her star continues to rise.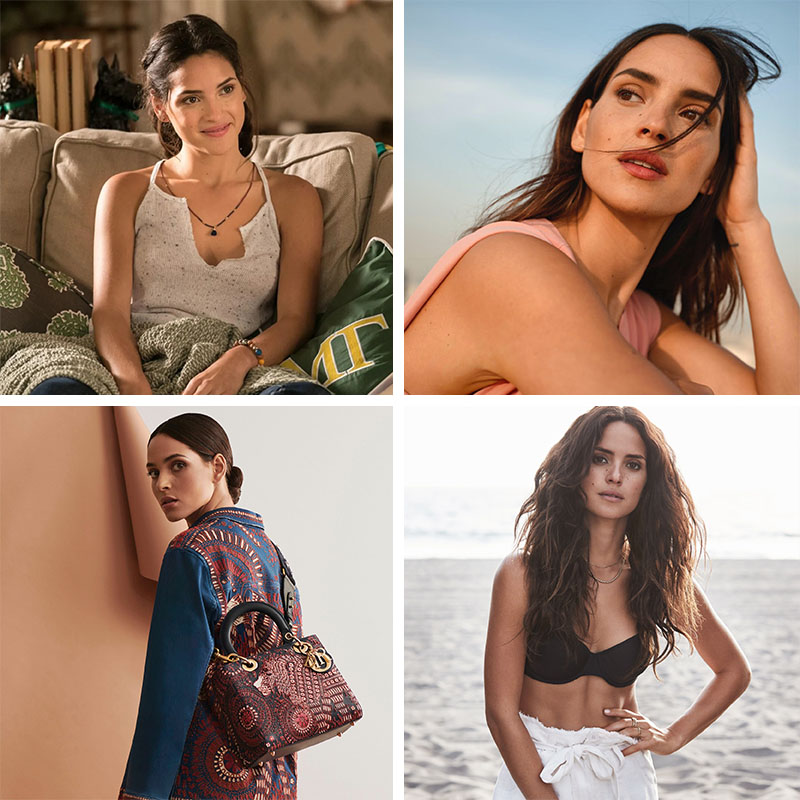 32. Gemma Chan
Smart and incredibly attractive, Gemma Chan has it all. The actress was born and raised in London, United Kingdom, and is best known for her roles in Crazy Rich Asians, The Making of Eternals, and is set to appear in Olivia Wilde's upcoming film, Don't Worry Darling. She also has a law degree from the prestigious Oxford University; although she is believed to have turned down a job offer to pursue her dreams as an actress. Chan is a celebrity ambassador of UNICEF UK and has worked to increase awareness for the Stop Asian Hate campaign.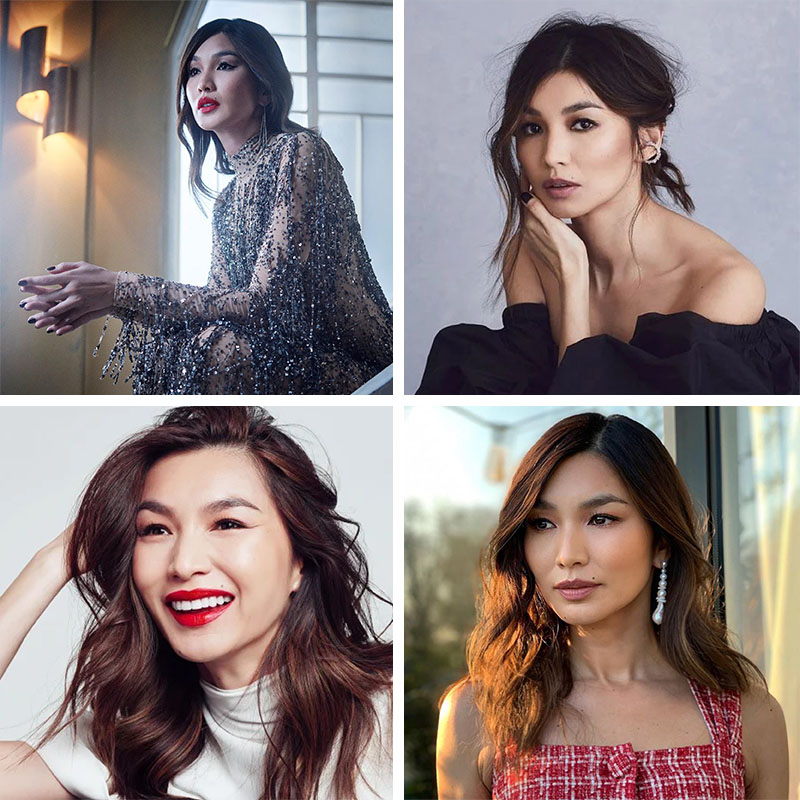 33. Lauren Ridloff
Another Eternals alum, Lauren Ridloff, made history as the first deaf superhero in the MCU. As a deaf actress, she's paving the way for others with her successful career and improving the representation of people with disabilities. Her credits include her Tony-award nominated role as Sarah Norman in Children of a Lesser God on Broadway, plus Connie on The Walking Dead, and Diane in Sound of Metal. Of course, she's also stunningly beautiful, with a natural radiance that makes her one of the hottest women in the world.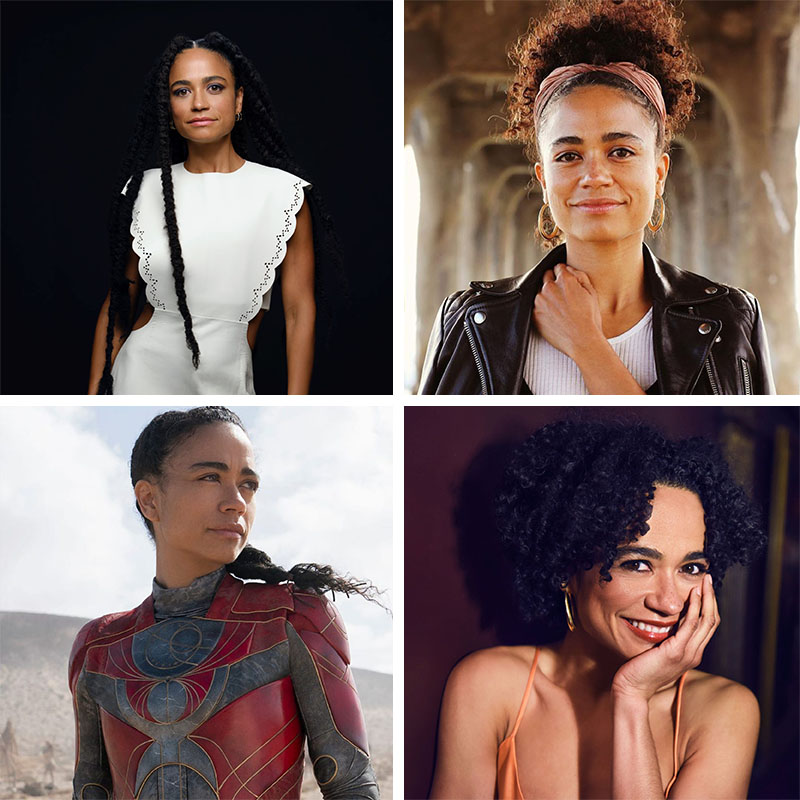 34. Kelsea Ballerini
Fans of country-pop music will recognize the stunning Kelsea Ballerini. She has four studio albums under her belt, boasting hits like Peter Pan, Yeah Boy, Hole in the Bottle, and Half of My Hometown. In addition to this, she has dozens of award nominations and wins. This includes two Country Music Association Awards, a CMT Music Award, Billboard Women in Music award, and a Grammy nomination. In 2021, she teamed up with Aerie for their #AerieREAL life campaign and released a book called Feel Your Way Through, a personal poetry collection.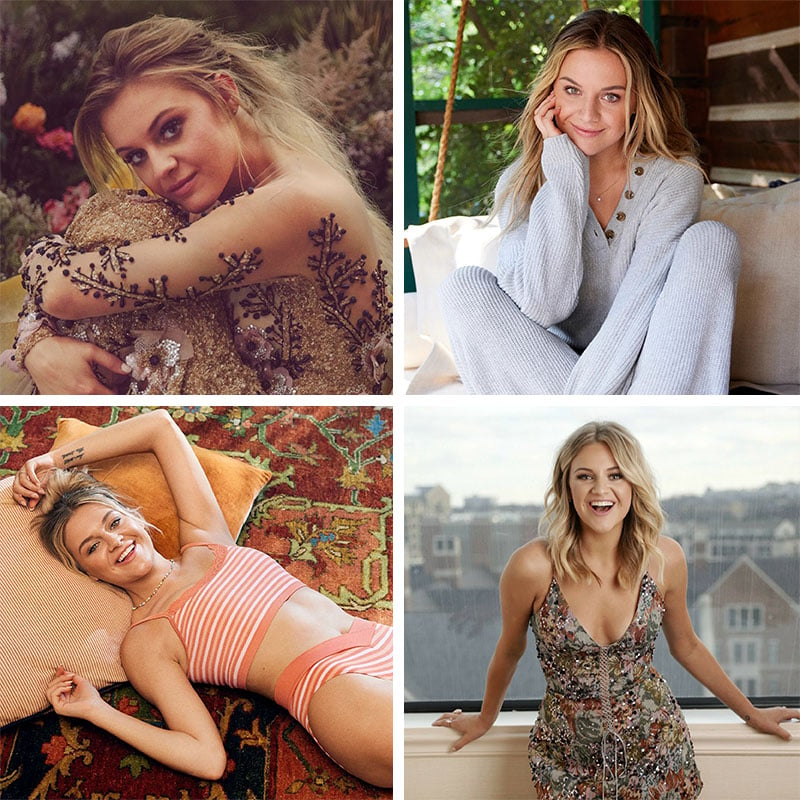 35. Mae Whitman
Mae Whitman is undoubtedly one of Hollywood's most beloved stars. From her earliest role as a child in When a Man Loves a Woman to her more recent performances in Good Girls and The Owl House, Whitman has consistently proved to be a versatile and talented actress. What's more, she's done it all with grace and poise, making her one of the sexiest women in the industry today. But it's not just her acting skills that make her so impressive. She's also a vocal advocate for important causes, like Dress for Success, which helps women succeed in the workplace. And as if all that wasn't enough, she's even launched her own lip line to support the non-profit. With all of her amazing accomplishments, Mae Whitman is a true inspiration for anyone looking to make their mark in Hollywood.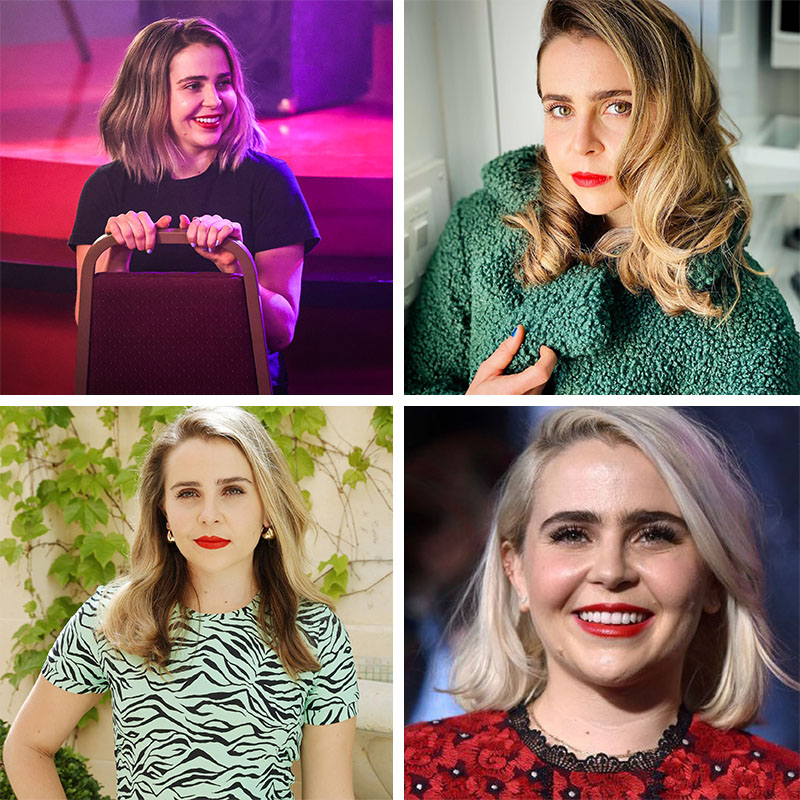 36. Sunita Mani
With the looks, brains, comedic chops, and killer dance moves, Sunita Mani has it all. In television and film, she's known for her roles in Mr. Robot, GLOW, Can You Keep a Secret?, Evil Eye, No Activity, and Save Yourselves!. Additionally, she's in a dance troupe called Cocoon Central Dance Team, where they perform regular comedy dance appearances and sketches. Plus, you might also recognize her moves from her appearance in the music video for DJ Snake and Lil Jon's banger Turn Down for What.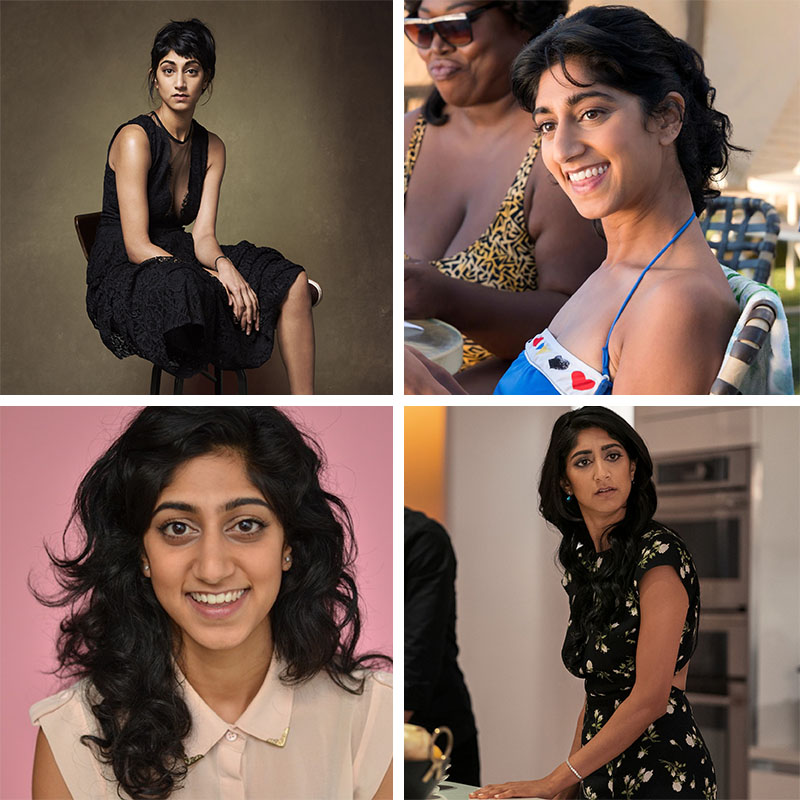 37. Nathalie Emmanuel
Nathalie Emmanuel is an incredible actress who has been making waves in Hollywood since 2008. While she has appeared in numerous films and TV shows over the years, her iconic role as Missandei in HBO's Game of Thrones solidified her status as one of the hottest women in the industry. As the only prominent woman of color in the series, Nathalie brought diversity and representation to the notoriously homogenous cast. Beyond acting, she also models for top brands like Reebok and Dune London, a testament to her multifaceted talent. With roles in Army of Thieves, Die Hart, and the Fast and the Furious franchise, Nathalie continues to inspire audiences with her fierce energy and undeniable charisma.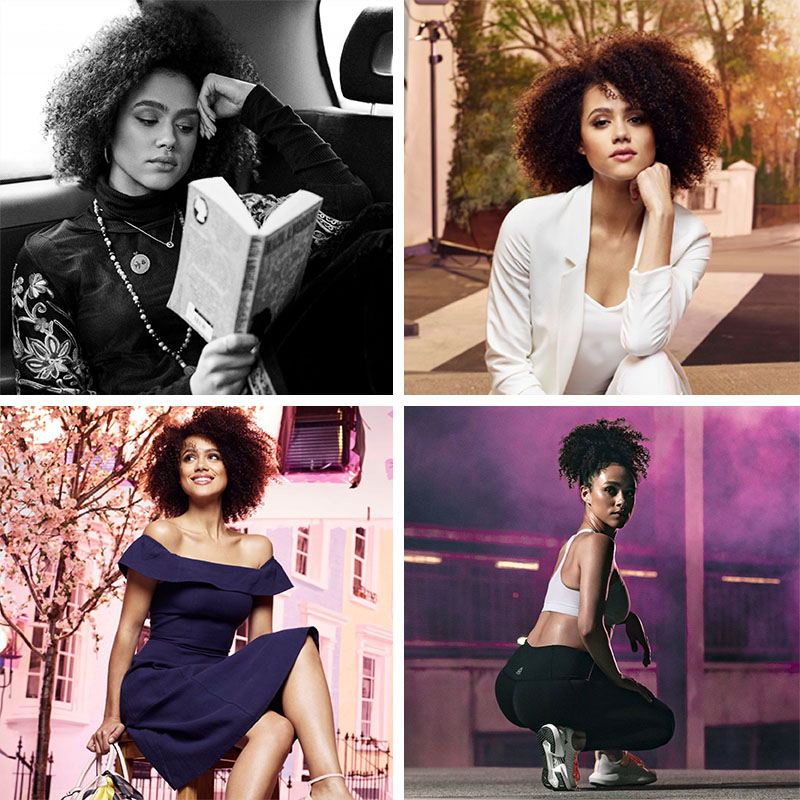 38. Jessica Chastain
Red carpet queen Jessica Chastain is a classic beauty. The American actor and producer is best known for her roles in films like Interstellar, Molly's Game, Zero Dark Thirty, and The Help. She boasts multiple Golden Globe, Academy Award, and Critics' Choice Movie Awards nominations and wins. Beyond acting, she's produced multiple titles, including The Disappearance of Eleanor Rigby, Scenes from a Marriage, and The Eyes of Tammy Faye. She is also an ambassador for Piaget, and the face of multiple fragrances, including Ralph Lauren's Woman.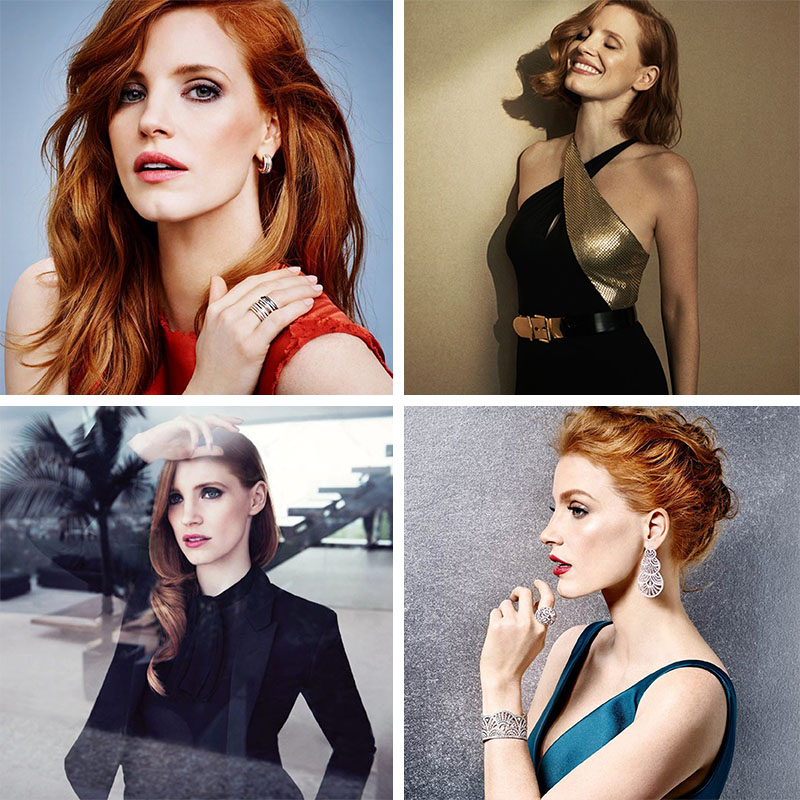 39. Kelsey Asbille
Kelsey Asbille is an American actress who embodies both grace and toughness. With a career that spans several hit TV shows and films, including One Tree Hill, Wind River, and Fargo, it is safe to say that she has made a name for herself in Hollywood. Her outstanding modeling skills were also showcased when she walked for Lafayette148, and her dedication to supporting organizations like the National Indigenous Women's Resource Center, which seeks to put an end to violence against Native women, is commendable. Kelsey's hard work and undeniable talent have rightfully landed her a spot on the list of sexiest women in show business. Her role as Monica Dutton in the neo-Western drama Yellowstone is enough to make any person captivated by her onscreen presence.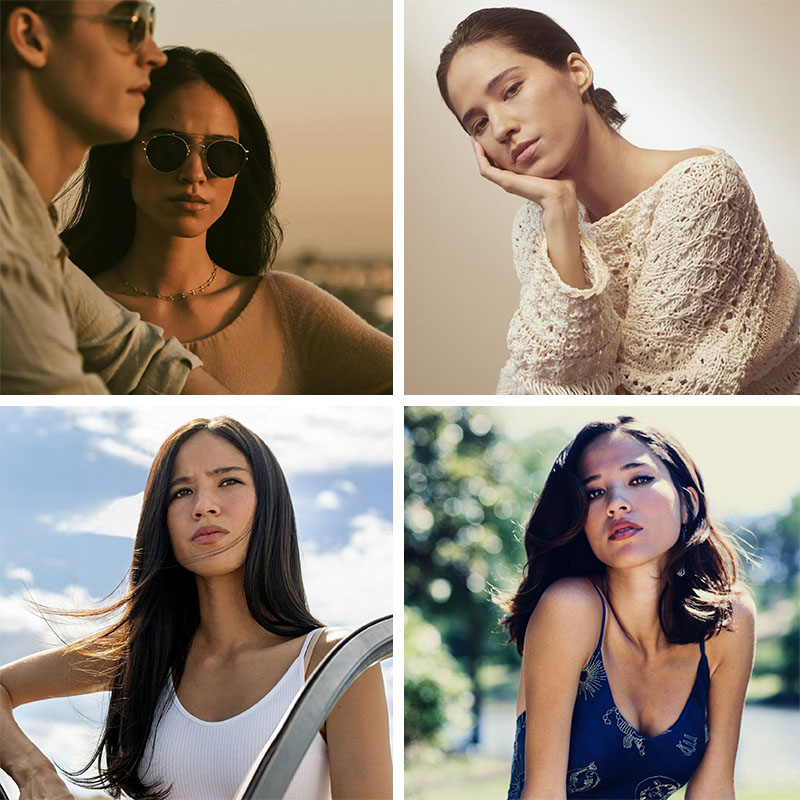 40. Natalie Portman
Since childhood, Natalie Portman has been in the entertainment industry and has delivered some of the most memorable and critically acclaimed works. She is an Oscar winner, and her most notable films include Black Swan, V for Vendetta, Jackie, and Closer. Born in June 9, 1981, in Jerusalem, Israel, she is undeniably one of the world's sexiest and most beautiful women and is often listed as such. She is also someone who has beauty and brains, earning a bachelor's degree in psychology from Harvard University. She is a role model who advocates for women's rights and has been an important part of the Time's Up movement.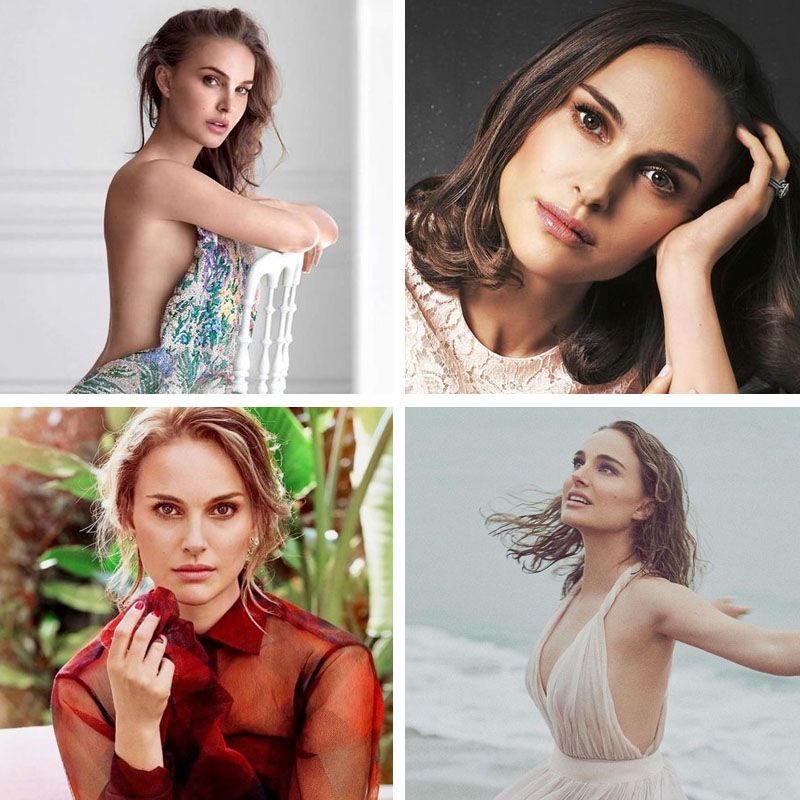 41. Priyanka Chopra
Beautiful, talented, and an advocate, Priyanka Chopra works hard to make the world a better place. She is closely affiliated with UNICEF and is a Global UNICEF Goodwill Ambassador with her focus on children's rights and girls' education. Born on July 18, 1982, in Jamshedpur, India, Chopra is celebrated for her beauty and has also held the title of Miss World after winning the Miss World 2000 pageant. She is a successful Bollywood star and has also transitioned to Hollywood. Some of her most memorable films include Quantico and Baywatch. She has a global following and an impressive reach.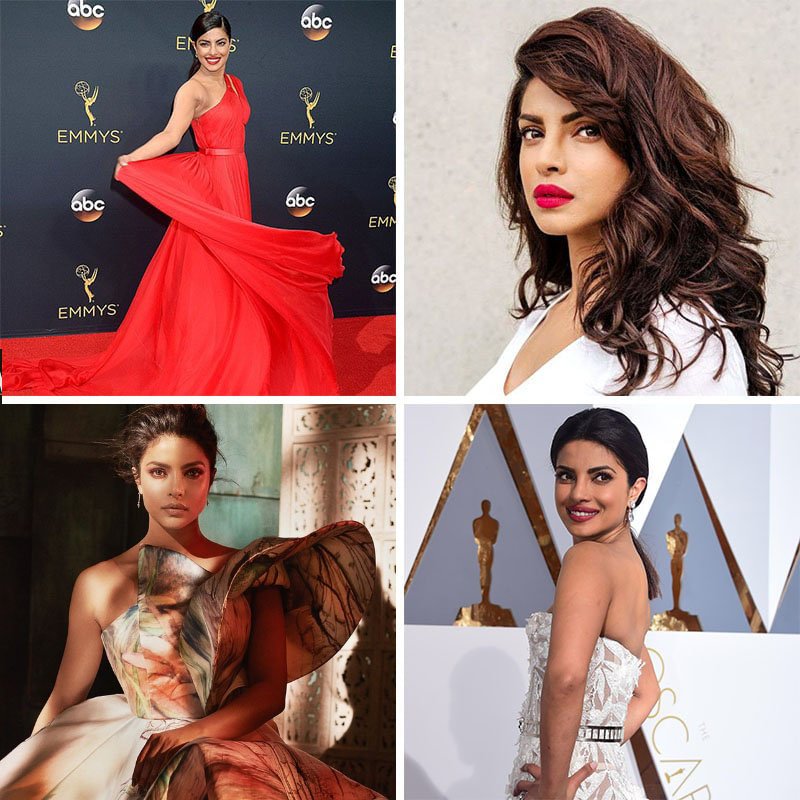 42. Megan Fox
Megan Fox oozes sex appeal and is often listed as one of the world's sexiest women. She deserves this title, of course, but is also known for her work as an actress. Born on May 16, 1986, in Oak Ridge, Tennessee, some of her most memorable film roles include Mikaela Banes in Transformers and April O'Neil in the film reboot Teenage Mutant Ninja Turtles. She disappeared from the limelight for a while to focus on raising her family – she is a mom to three boys – but has recently been taking social media by storm and has made headlines for her passionate relationship with musician Colson Baker; better known by his stage name, Machine Gun Kelly.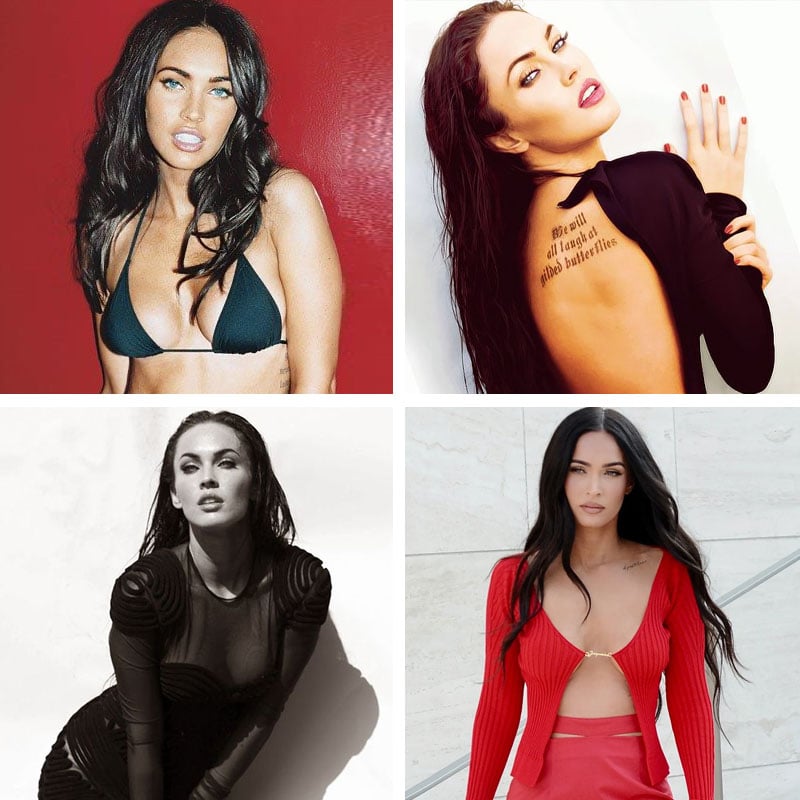 43. Jennifer Lawrence
What is not to like about Jennifer Lawrence? She is one of the hottest women in the world and is also talented, securing an Academy Award in Silver Linings Playbook. Lawrence has also been the world's highest-paid actress in 2015 and 2016, with her roles including Red Sparrow, Hunger Games, American Hustle, and Joy. But she is also celebrated for her down-to-earth attitude and sense of humor. She does not appear to take herself too seriously and likes to have fun. She has greatly impacted the industry by standing up for what she believes in, including refusing to lose weight for a role. Lawrence is also involved in political activism, working with an organization as a part of Represent.Us, targeting youth involvement in politics.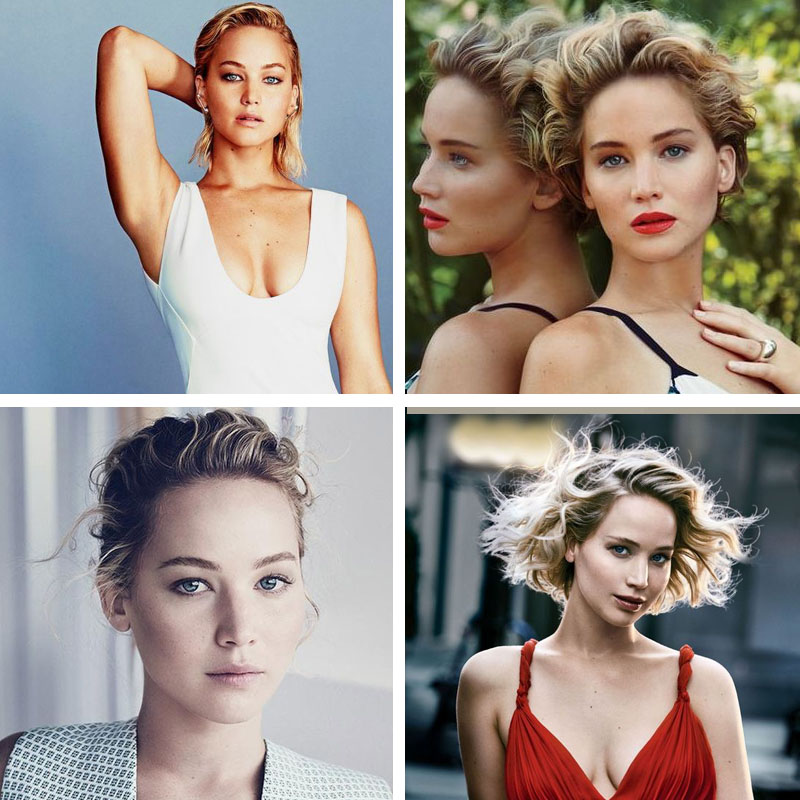 44. Keira Knightley
Keira Knightley has landed big roles in blockbuster films and worked on indie projects and critically acclaimed movies. The English actress was born on March 26, 1985, in Teddington, United Kingdom, and has made a name for herself in the industry for her beauty and skill. She has also featured in Chanel campaigns for the Chanel Coco Mademoiselle Eau de Parfum. Knightley is passionate about women's rights and has spoken about them for International Women's Day.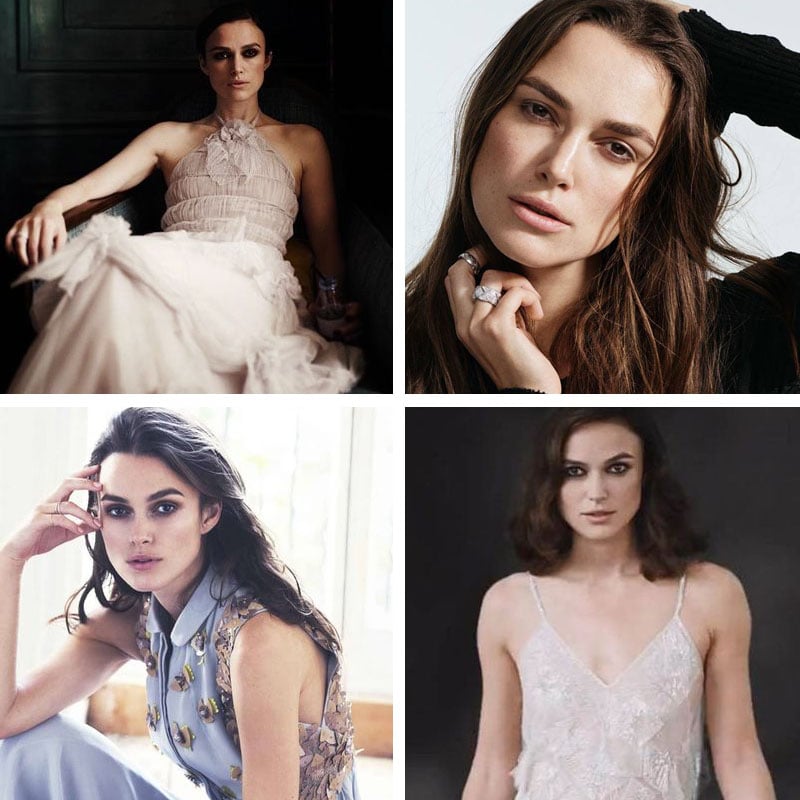 45. Dakota Johnson
Dakota Johnson is the daughter of two famous stars, Don Johnson and Melanie Griffith, so you could argue that she was always destined to be in the spotlight; she did make her debut as a child star. But she has made a name for herself, most notably as Anastasia Steele in the Fifty Shades of Grey franchise. It is a sexy role that required her to be daring and confident and that she was drawn to because of the "intellectual and sexual arc" of her character throughout the films. Johnson is an interesting individual who is more private than many other celebrities and not as active on social media. In a way, this is part of her appeal, adding an air of mystery about her.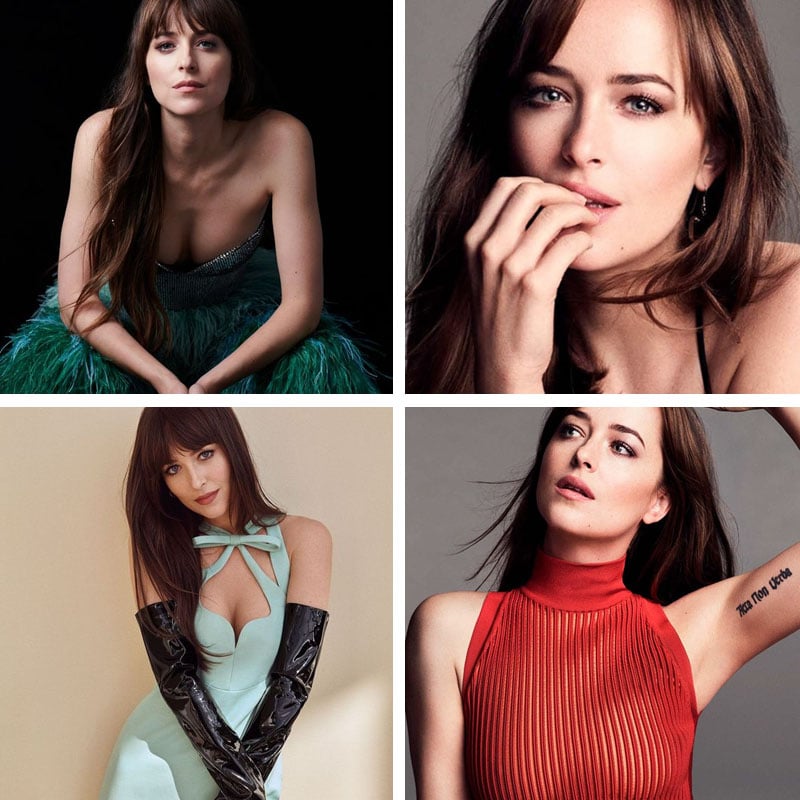 46. Lupita Nyong'o
Beautiful, graceful, and supremely talented are just three adjectives to describe Lupita Nyong'o. She was born on March 1, 1983, in Mexico City, Mexico, and was later raised in Kenya. She has starred in some of the best films of our era, including Us, Black Panther, and 12 Years A Slave, for which she won an Academy Award for Best Supporting Actress. Nyong'o also likes to keep her private life out of the media, but she is outspoken when it matters, weighing in on important causes that need to be discussed.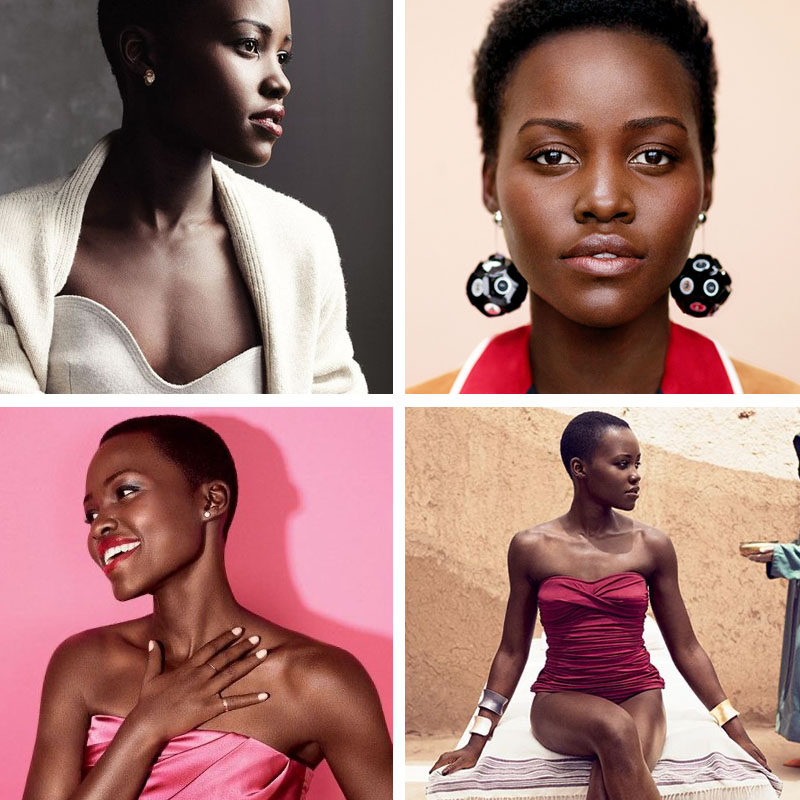 47. Ana de Armas
Cuban-Spanish actress Ana de Armas's career started in Cuba and later in Spain. She enjoyed success but has since transitioned into Hollywood; interestingly, she didn't speak English when she first moved to the United States. Armas is incredibly beautiful but cast for much more than her looks. She is also a talented actress. Her roles include Knock Knock, Knives Out, and Deep Water. She has stated that she always knew she wanted to be an actress and has certainly succeeded. The ability to follow her dreams and remain focused is inspiring and just one more reason why she is one of the hottest women in the world.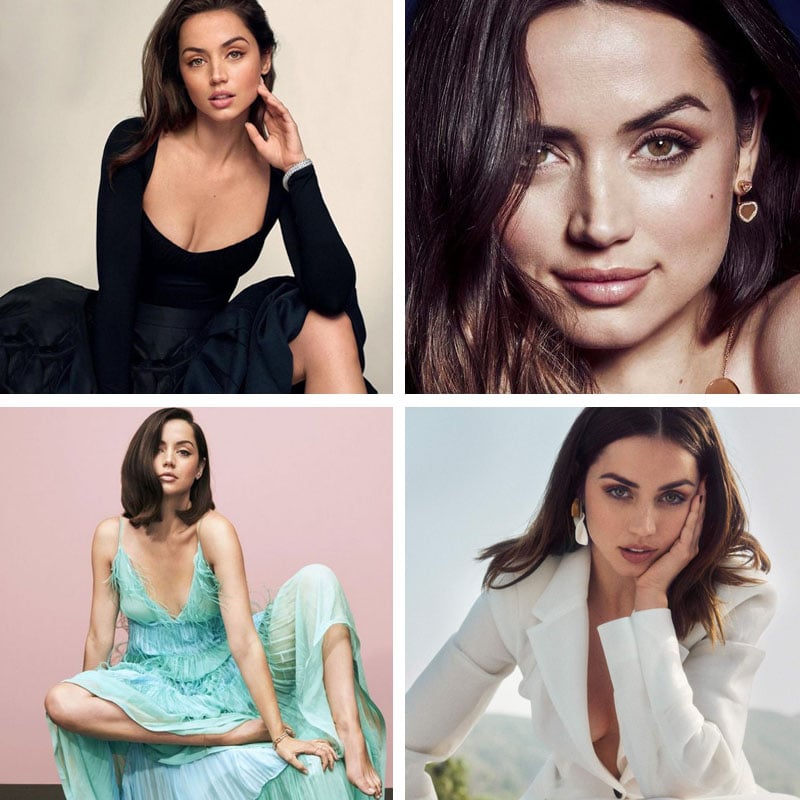 48. Olivia Wilde
Born on March 10, 1984, in New York, New York, actress and filmmaker Olivia Wilde is best known for her role in the TV series House. She has made a name for herself in the entertainment industry, and her film credits include many other titles, like Tron: Legacy, In Time, and Cowboys & Aliens. There is no denying that she has good genes and has posed nude and unretouched for natural biocompatible skincare brand True Botanicals. Wilde is also incredibly smart and daring, not afraid to tackle topics some may find intimidating, including her sexuality.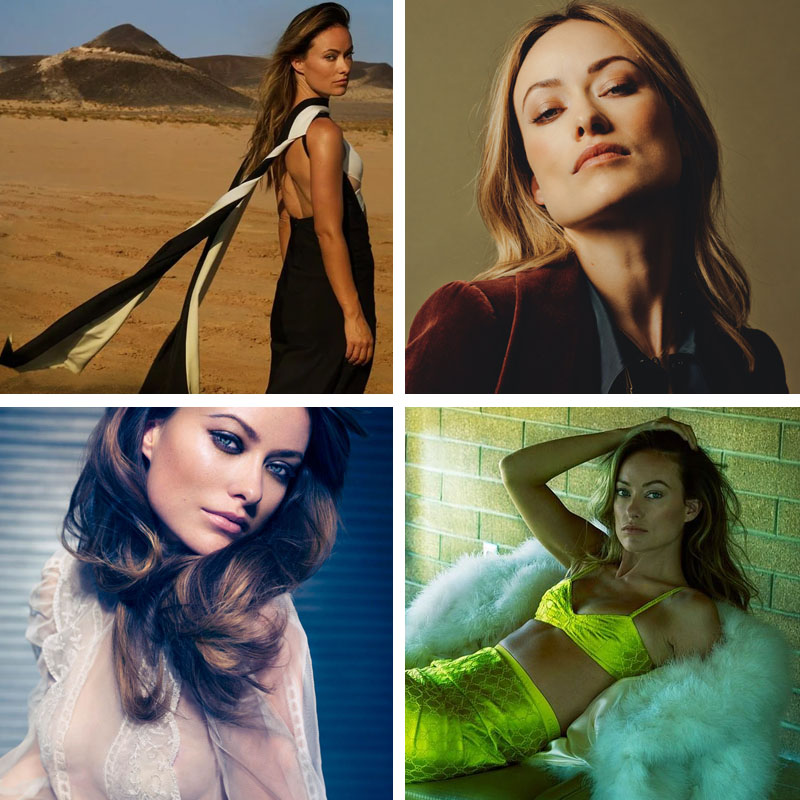 49. Rachel McAdams
Rachel McAdams is your girl-next-door type. The nice girl, who is one of the hottest women in the world, also seems approachable and fun. There is a lot to be said for McAdams. Her acting career includes some of the best romance films of all time; The Notebook, About Time, and The Vow. She has also proven herself to be a versatile actress with serious and comedic roles. McAdams is a member of the organization Represent.Us and has worked with Habitat for Humanity and Greenpeace. Is there anything she cannot do?!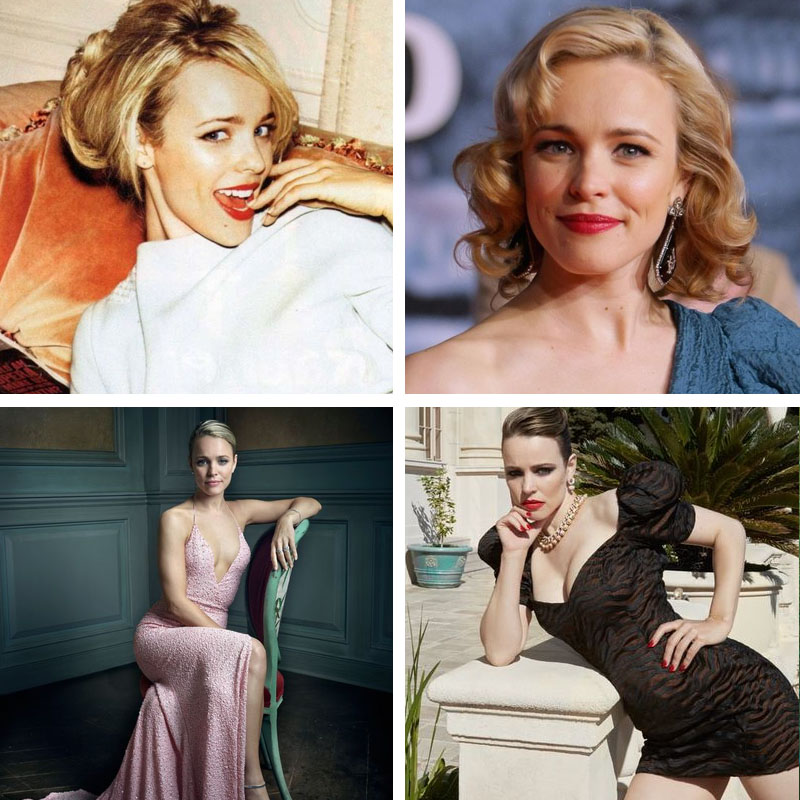 50. Shay Mitchell
You probably know Shay Mitchell as a talented actor and model famous for playing Emily Fields in Pretty Little Liars. But did you know that the half-Filipino beauty was once unhappy with her cultural background? Thankfully, she has since learned to embrace her stunning looks and heritage. Shay is a true force to be reckoned with, using her platform to fight sex trafficking, support charitable causes, and run an innovative travel accessories company called Beis. With credits in popular shows like Dollface and You, Shay has made her mark in Hollywood and beyond. Her multi-award-nominated performances and diverse portfolio prove that she is versatile and talented and deserves to be on the list of hottest women in the world.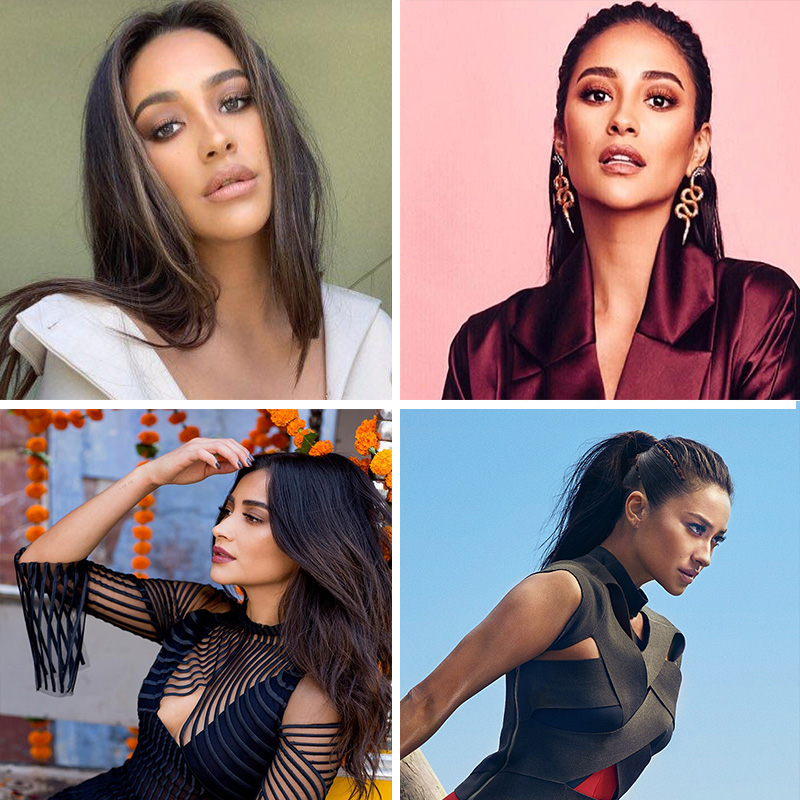 Hottest Women in the World FAQs
Who is the hottest woman in the world?
Supermodel Bella Hadid has been declared the most beautiful woman in the world after she passed a science test that determines what constitutes the 'perfect face'. The 23-year-old was found to be 94.35% 'accurate' to the Golden Ratio of Beauty Phi - a measure of physical perfection
Who is the most beautiful woman in the world 2022?
After a global vote of 13,955,584 via an online poll and social media, netizens named South Korean actress Son Ye-Jin as the Most Beautiful Woman of 2022.
Which country has the most beautiful woman in the world?
According to polls, countries like, Italy, Russia, Brazil, France, Canada, South Korea, Denmark, Venezuela, Ukraine, and Australia have a high number of beautiful women.
What makes a sexy woman?
There are many factors that make a woman sexy, including her physical appearance, confidence, intelligence, and accomplishments. Being comfortable in her own skin and knowing what she wants is also very sexy.
What are the sexiest women in the world?
The sexiest women in the world include actresses, models, businesswomen, and social media personalities. Their sexiness comes from a mixture of confidence, achievements, intellect, humor, drive, and much more. Women like Selena Gomez, Rihanna, Gemma Chan, and Kim Kardashian find their way onto lists detailing the sexiest women in the world, each for their own reasons.
SUBSCRIBE TO OUR NEWSLETTER
Subscribe to our mailing list and get interesting stuff and updates to your email inbox.