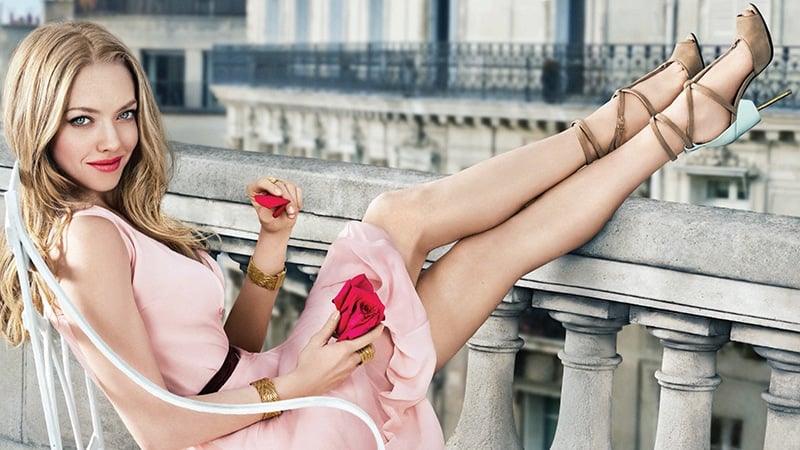 If you've got a date coming up, chances are you're feeling excited about the occasion but anxious about what to wear. Every lady has been through this issue at one point or another when the pressure to impress is sky-high. While there's no one-size-fits-all solution to what you should wear, there are some tricks to creating a killer outfit to suit your date type. Whether you're headed out for dinner, to the movies, or just for a coffee, we've got gorgeous and flattering date night outfits to inspire you.
RELATED: What to wear to a concert

1. First Date Outfit
Although first dates tend to be the most exciting, dressing for them is the hardest. Every lady's been on a first date and knows the pressure of wanting to make a good first impression and the anxiety it causes over what to wear. The key to pulling off a successful first date outfit is to strike a balance polished and relaxed. You should aim for a lovely look that's both feminine and chic. Something dressy but not uptight will send off all the right signals. A stylish skirt and top worn with medium-height heels are the perfect option and appears sophisticated yet down to earth. Remember to keep the look clean but not too structured, and choose light colors and soft tones over black. Lace, soft florals, and simple ruffles are all also great options, but remember to stay true to your personal style.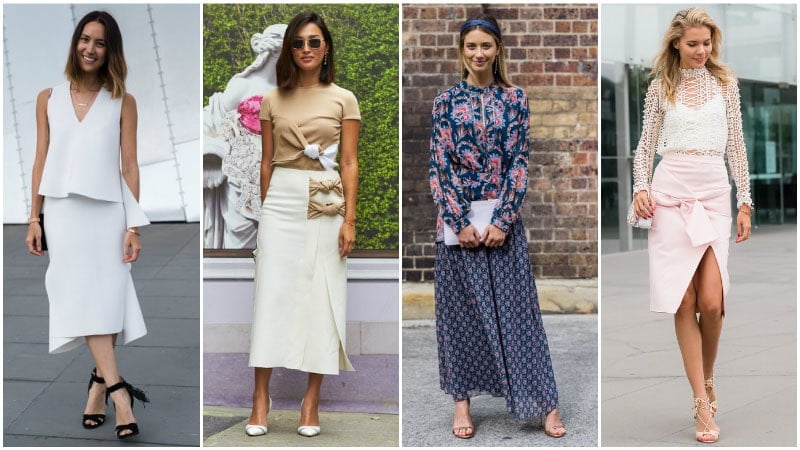 2. Movie Date Outfit
Heading to the cinema is a traditional date that all couples enjoy. Although the outing doesn't require the same standard of dress as dining at a 5-star restaurant, it does merit some effort in the style department. While you'll naturally want to look gorgeous, you'll also want to dress comfortably. This combination calls for an outfit that's stylish and the perfect blend of casual and dressed up. Pants and a cute top make a better option than fussy dresses or skirts but remember to give the jeans a miss and opt for more sophisticated styles instead. Wide-leg designs made in loose fabrics are sure to keep you cozy and chic. Then, just finish off your movie date outfit with small, block heels and a longline waistcoat.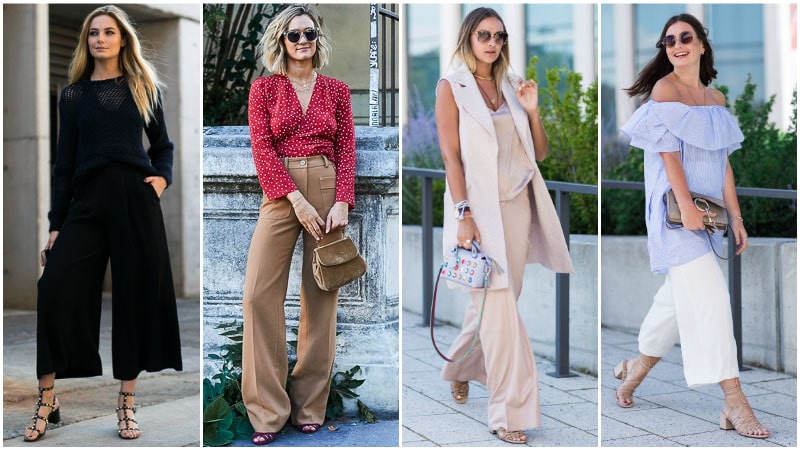 3. Dinner Date Outfit
Heading out to a nice dinner is one of the most romantic and sophisticated dates you can go on. As such, it demands an incredible outfit that's equal parts style and class. While it's not the only option, a dress is a natural choice for a dinner date. Choose one that's as sophisticated as it is lovely with a hem that finishes below the knee. Keep the style elegant and fitted but also comfortable. You can add some personal flair in the form of stylish details, such as very subtle cut-outs, off the shoulder tops, light fringing, or ties. When it comes to color, black and white are best for creating a great impression and can be worn individually or in a minimalistic pattern. As for finishing touches, black sandal heels, a small and sleek clutch, and some light jewelry will do nicely.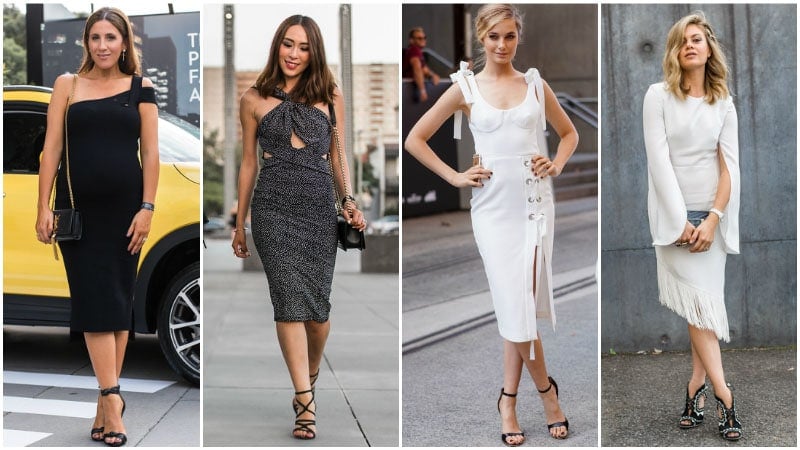 4. Beach Date Outfit
Whether you're going for a picnic, barbeque, or just some fun in the sun, summer is an excellent opportunity for an outdoor date on the beach. Although it's not the easiest date to dress for, it can be a fun opportunity to mix up your casual style. Soft, flowy materials and unstructured designs are a great jumping-off point for planning a beach outfit. Chiffon and lightweight cotton are ideal fabric options and will help to keep you cool in the sun and looking suitably relaxed. A midi or maxi dress will have a lovely feminine aesthetic while cute shorts will offer a contemporary vibe. Whichever you choose, be sure to have fun with color and pattern and finish it all off with some gorgeous sandals and a straw hat.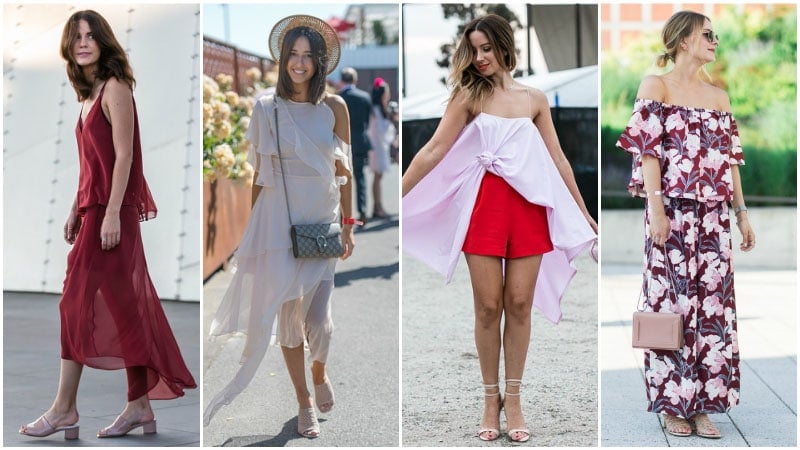 5. Concert Date Outfit
Dressing for a concert can be made all the more challenging when you're also dressing for a date. The trick is to find a look that balances edge and style with both practicality and feminine subtleties. One of the best ways to go about achieving this is to rock a leather jacket with skinny jeans and some heeled booties. The jacket will provide plenty of edge and style, while the jeans and boots add comfort and create a slim silhouette. To ensure your look isn't too dark, pair it with a white V-neck top. Also, don't forget about the details. Some embroidery or minimal accessories will add the perfect chic touch to this daring date outfit.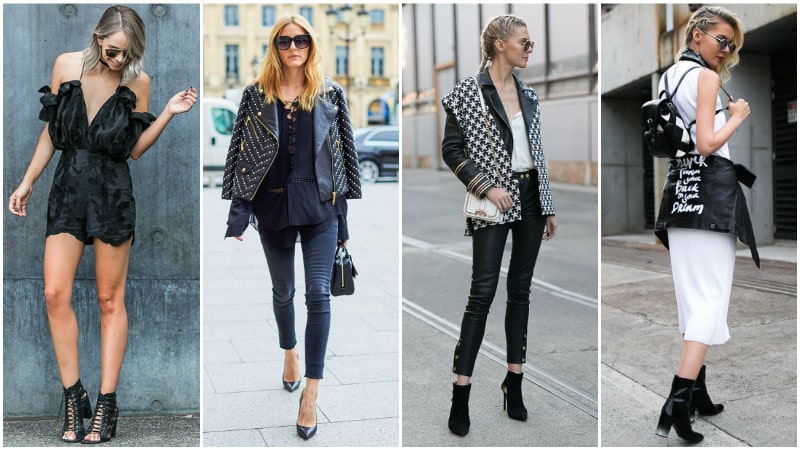 7. Casual Date Outfits
Whether your significant other is taking you bowling or your crush wants to catch up for a coffee, a cool and casual outfit is a must. Achieving a style that appears effortlessly chic and easy-going is the ultimate goal. It comes as no surprise then that denim is a great option, but how you wear it is essential to nailing a killer outfit. Pairing denim with slightly dressier pieces will create a look that's both relaxed and polished. Jeans and a blazer is the ideal solution, but a mini skirt and denim jacket can work too. Be sure also to keep colors bright and fun, and fabrics comfortable. Flats or low heels, sunglasses, and a watch are the perfect relaxed accessory additions to this date outfit.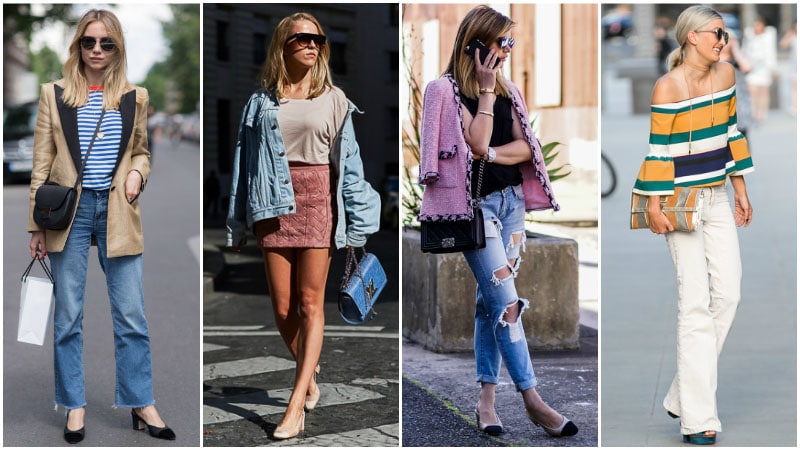 Date Night Outfits Tips
Plan your date-night outfit based on the activity involved and its location.
Choose sophisticated and structured styles for formal dates and relaxed silhouettes for more casual occasions.
Balance out more masculine pieces, such as a leather jacket or pants, with feminine elements, such as high heels or a ruffled top.
Be sure that you're comfortable in what you wear and able to walk in your heels or you'll appear awkward.
Express your personality through the details of your clothes, be it ladylike lace or rocker studs.
Date Night Outfits FAQs
How should I dress for a date?
Ideally, you'll know where you're going, so it's good to dress on the nicer side of the dress code for the location. For example, if you're going to the pub for a casual drink, perhaps were a lovely sundress rather than jeans and a tee. You want to look like you've put some effort in, while still being appropriate for the venue or activity. However, the most important thing is to dress in something that you're comfortable wearing. If you're not comfortable, it's going to show; you'll feel off, you'll constantly be adjusting and being distracted, which is going to lead to a bad time for both you and your date.
What is the best color to wear on a date?
The best color will depend on what you're doing and where you're going. It will also depend on your personal style and what colors you can pull off. First dates are great for breaking out the soft pastels and flirty fabrics. Meanwhile, outdoor dates are the perfect time to wear bright colors and fun patterns. If you're off to a formal dinner, a black or white outfit is a classic choice, whereas for a concert, definitely wear your black jeans and combat boots.
What should you not wear on a first date?
You should not wear anything that makes you uncomfortable; otherwise, you may not make the best first impression. Unless it's your regular aesthetic, avoid intimidating outfits such as political shirts and swear words. Sometimes it's nice to ease your partner into your full personality – plus, you need to leave some intrigue for date number two.
How do I look hot on a date?
While dates can be both butterfly-inducing and nerve-wracking, the best way to look hot on a date is to be confident and comfortable. Wear something that you feel good in, and that shows off your personality. Also, enjoy the process of prepping. Dates are an excellent excuse for a little extra self-care – more for you than them. Treat yourself to an upgraded skincare routine, a nice manicure, and if you're inclined, freshly shaved legs. If you like wearing makeup, make sure to include your favorite lipstick, as many women know, this can give you that little extra boost. Plus, it draws attention to your lovely, kissable lips!
SUBSCRIBE TO OUR NEWSLETTER
Subscribe to our mailing list and get interesting stuff and updates to your email inbox.