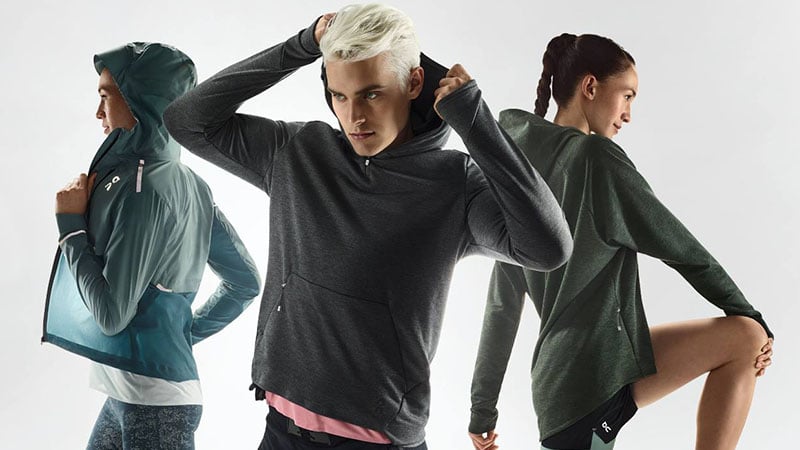 Athletic clothing is now a standard feature on the fashion scene. Of course, it's always been at home in the gym and the sports field, but as the athleisurewear movement continues to gain momentum, more and more people are looking for outfits that combine form with function. Consequently, brands like Nike, Adidas, and Puma continue to grow while smaller, newer brands join the market with unique and inspiring offerings. We've rounded up some of the best workout and gym clothing brands to know. Common elements include innovation, technical fabrics, improved performance, a passion for movement, and a commitment to sustainability. Next time you expand your wardrobe, keep these workout brands in mind.
The Best Gym Clothing Brands
1. Tropicfeel
Tropicfeel is a leading workout brand from Barcelona, Spain, that has quickly gained attention for its commitment to inspiring conscious travel. Since its launch in 2017, the brand has created innovative products that are versatile and sustainable. Its wide range of offerings includes lightweight and eco-friendly sneakers, backpacks, and clothing designed to meet the specific needs of sporty individuals. Tropicfeel's sneakers cater to various needs, from waterproof options to stylish running shoes, making it a gym-goer's dream. The brand's quality and emphasis on sustainability have made it stand out from other gym clothing brands and continue to win over customers worldwide.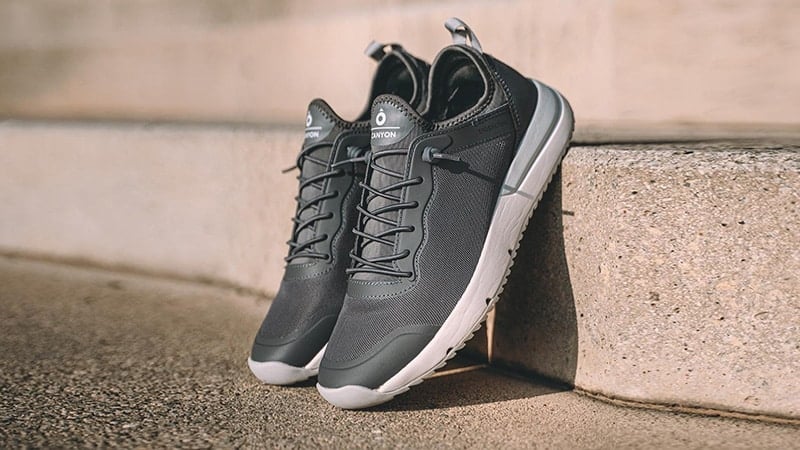 2. TBSW
The Body Solution Wear is among the rising numbers of new gym clothing brands that have been gaining popularity in recent years. One of the reasons for the success of the company is its founder, SammyJo, a marathon runner with a keen sense of fashion and fitness. With her love for activewear, she created a unique line that addresses the fast fashion phenomenon in the industry. The collection offers a wide variety of vibrant colors and prints that give a pop of style to any workout or training session. But what sets The Body Solution Wear apart from other workout brands is its commitment to practicality and durability.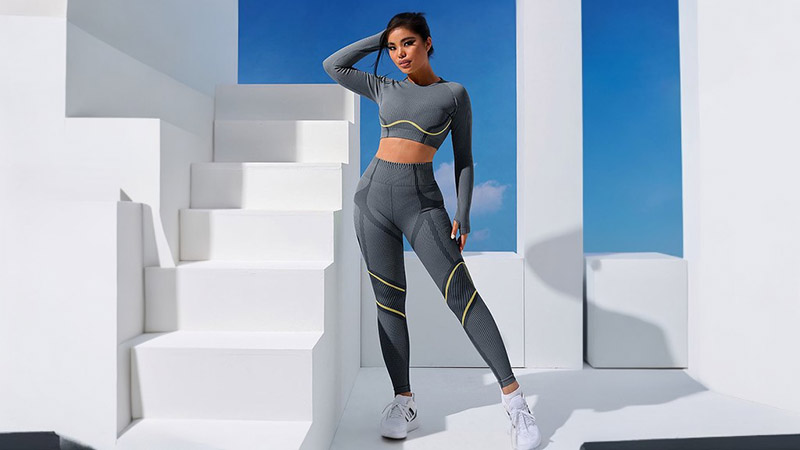 3. Gymshark
Gymshark is a workout and athletic clothing brand that has gained a devoted following. It was founded in 2012 by Ben Francis and a group of friends during their teenage years. The brand's popularity is attributed, in part, to its strong presence on social media and the engagement of its online community. Gymshark is committed to innovation and performance, offering a range of must-have styles. For women, popular options include Flex Leggings, Flex Shorts, Adapt Seamless Leggings, Essential Tee, and Fit Seamless Sports Bra. The men's collection includes Arrival Shorts, Veer T-Shirt, Crest Hoodie, Retake Quilted Bomber, and Critical Zip Joggers. In addition, Gymshark provides a variety of accessories, including socks, gloves, hats, bags, bottles, and resistance bands.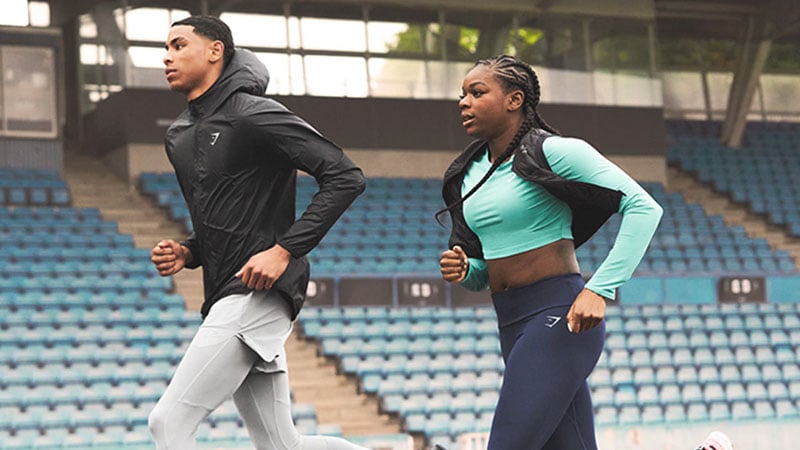 4. Rhone
Designed for men striving for progress, Rhone is one of the most popular gym clothing brands that boasts a range of high-quality garments. From tees to swimwear, their collection features top-notch tech fabrics like Polartec® Delta™, renowned for its lightweight, cooling, and sweat-wicking properties. For optimal heat retention without moisture, Polartec® Alpha® is the go-to choice. Additionally, Rhone incorporates innovative technologies such as Goldfusion, utilizing gold particles to ensure colorfastness and odor control. Silvertech threads are also woven into the fabric to prevent the buildup of bacteria and unpleasant smells. Ladies are not left behind, as there is a cozy capsule collection that includes hoodies and joggers.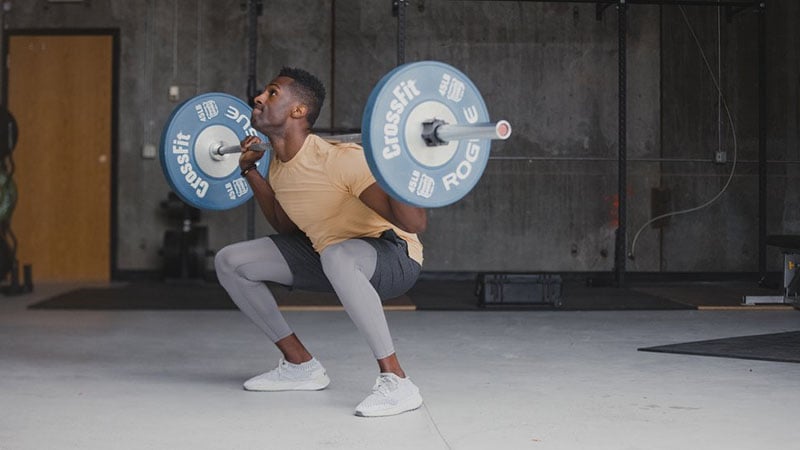 5. 2XU
In the competitive world of gym clothing brands, 2XU stands out as a leader in advanced performance apparel. Founded in Melbourne, Australia, in 2005 by professional triathlete Jamie Hunt, 2XU is known for its proprietary PWX compression fabric. This fabric lets you train harder, perform better, and recover faster, all while increasing blood flow and lymphatic drainage. Their compression tights and shorts are best-sellers, but they also offer a range of other compression tops and traditional workout items for both men and women. Backed by medical technology and research, 2XU garments are lightweight, flexible, and made for high-performance athletes.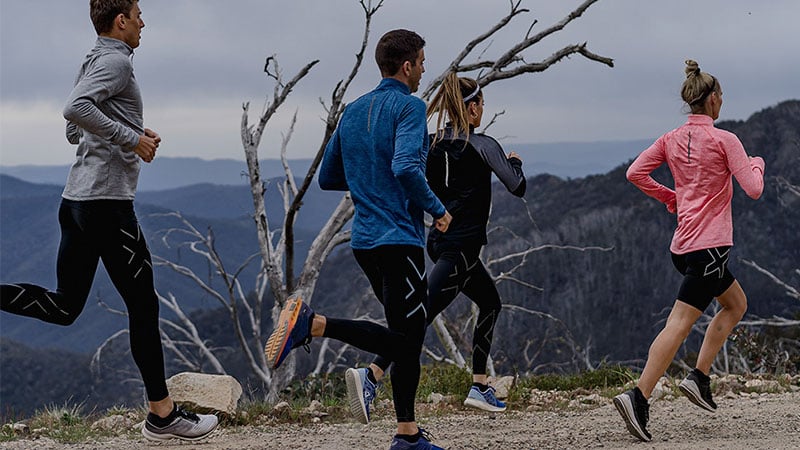 6. Asics
Asics is undoubtedly one of the most widely recognized workout brands, and for good reason. Asics is widely known for its high-performance running shoes, such as the Gel Kayano and Gel-Nimbus, which have helped countless athletes achieve their goals. However, Asics goes beyond footwear, offering clothing options for men, women, and children, such as t-shirts, tanks, shorts, jackets, and jerseys. With a diverse range of sport-specific categories, including everything from football to cricket, Asics has something for every athlete. What sets the brand apart is its dedication to innovation, as seen through its ASICS Institute of Sport Science, which works tirelessly to develop new and unique materials aimed at achieving excellence in all areas.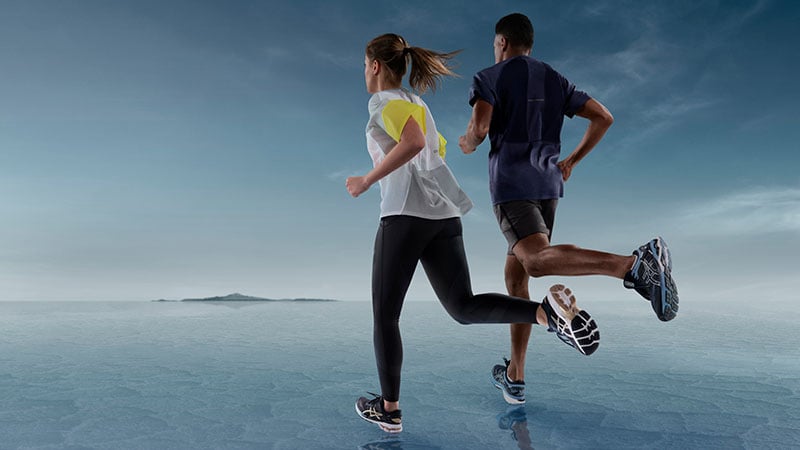 7. Adidas
Adidas is one of the leading workout brands in the world. Established in 1949, Adidas has consistently strived to improve its performance, innovation, and sustainability. Whether you are a beginner or an experienced athlete, Adidas has choices for everyone. Even if you are not into sports, Adidas' casual but fashionable look is still popular among fans. The brand continues to invest in innovation, with a strong focus on technology in both clothing and shoes. Furthermore, Adidas' commitment to sustainability is reflected in its partnerships with leading organizations like Parley for the Ocean, Sport Infinity, and Futurecraft Loop. These partnerships aim to address the environmental problems caused by the textile and clothing industry.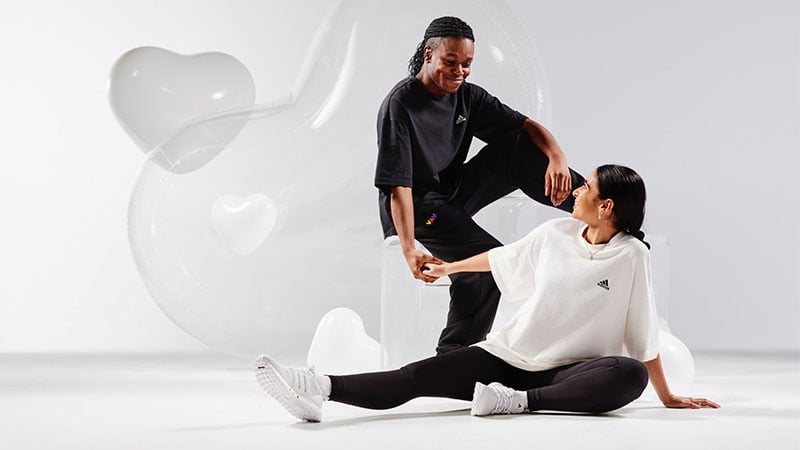 8. Fabletics
In the world of workout brands, Fabletics and its founder Kate Hudson have made quite an impact. The company's mission to make quality activewear accessible to all while also promoting a healthy and active lifestyle has resonated with women all over the world. But what really sets Fabletics apart is their unique shopping method. While you can purchase any item individually, the VIP membership program offers unbeatable perks like better prices and access to the exclusive Fabletics FIT app. With new collections and items dropping each month, Fabletics keeps things fresh, exciting, and always on-trend.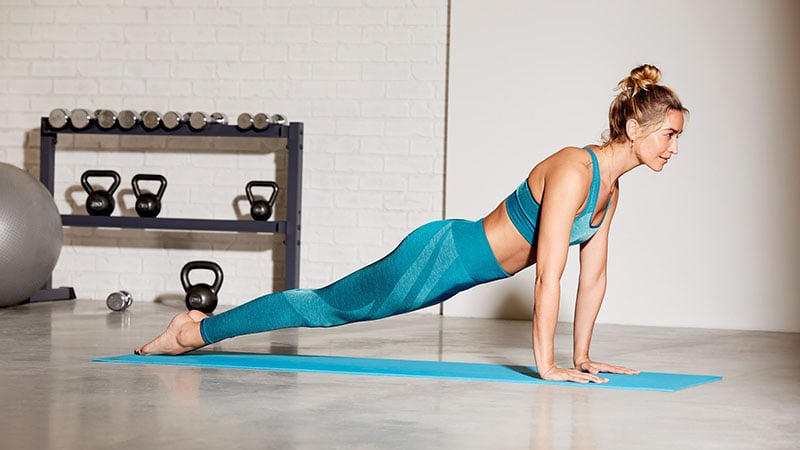 9. On Running
On Running specializes in shoes, featuring the iconic 'cloud' sole in every style. They also offer a range of running gear for men and women, including pants, jackets, hoodies, shorts, and t-shirts. These garments are made with high-performance fabrics that are breathable, cooling, and comfortable for daily wear or training. Additionally, the workout brand prioritizes sustainability by using preferred materials like recycled or bio-based polyester, vegan leather, organic cotton, and merino wool. They are committed to circularity, reducing C02 emissions, and sourcing materials and labor ethically.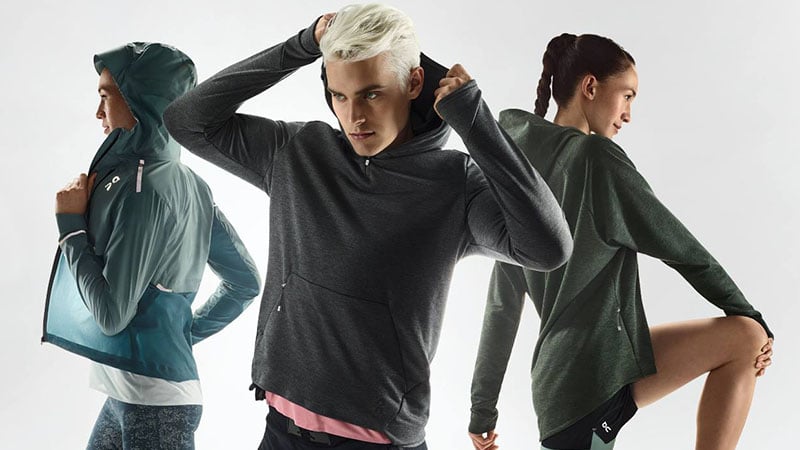 10. Wolven
Wolven is a workout and sustainable clothing brand founded by Kiran Jade. Their values include sustainability, diversity, body positivity, and artistic appreciation. Each design starts as canvas art and transforms into a variety of clothing options like leggings, joggers, t-shirts, crops, shorts, and swimwear for both men and women. Pattern inspiration stems from nature, family gatherings, hikes, and sunsets. Wolven prioritizes sustainability and has partnered with Climate Neutral to offset their carbon footprint. They also use OEKO-Tex Certified Recycled P.E.T. and modal fabrics made from sustainably harvested wood-pulp fibers.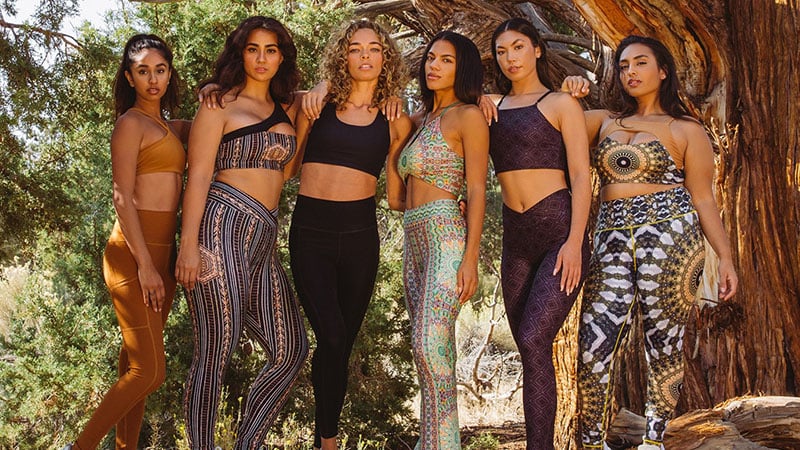 11. Nike
Nike is, without a doubt, one of the most recognizable workout and athletic clothing brands. Its mission is to expand human potential. As such, they focus on design innovation, technical performance materials, and producing more sustainably. Choose from a massive collection of sport-specific clothing, including yoga, running, gym, tennis, golf, dance, basketball, football, rugby, skateboarding, or tennis. Alternatively, there's also a selection of lifestyle and casual outfits for men, women, and children for days when you're not training. Another tenet of Nike's philosophy is that sport is for everyone. That's why they continue to innovate for inclusion through developing products such as sports hijabs and hands-free running shoes for people with disabilities.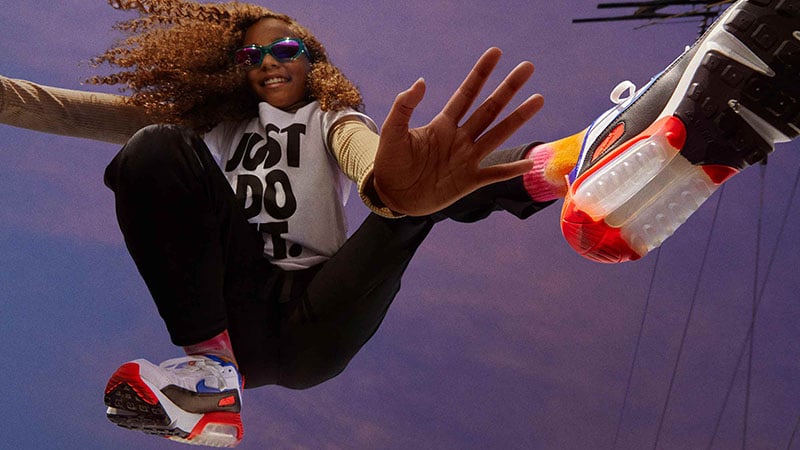 12. Champion
Champion has been one of the most iconic gym clothing brands ever since it launched in 1919. What sets Champion apart from other workout brands is its dedication to reimagining, reinventing, and redefining athletic clothing. Champion has pioneered some of the industry's biggest advancements, including the reversible tee, breathable mesh shorts, and the reverse weave sweatshirt. It's no surprise that they also invented the hoodie, a classic staple of most wardrobes. But it doesn't stop there—Champion is also committed to reducing its carbon footprint, embracing renewable energy, and reducing waste.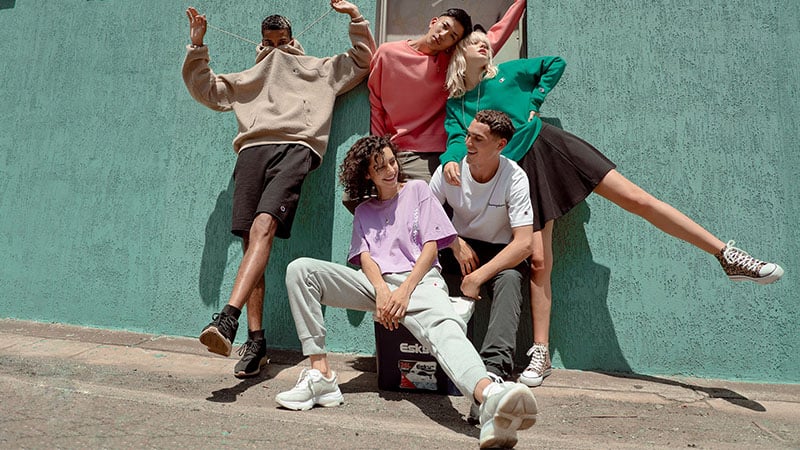 13. Puma
Puma, one of the top fitness brands, believes that sports encompass more than mere physical activity. It is a means to empower and inspire individuals, fostering bravery, confidence, determination, and joy. With their wide range of apparel, Puma caters to various sports, including golf and yoga, while also offering athleisurewear for seamless transitions between workouts and everyday life. Through an unwavering commitment to innovation, Puma constantly pushes the boundaries of athletic wear, introducing groundbreaking technologies for temperature regulation, thermal optimization, and more.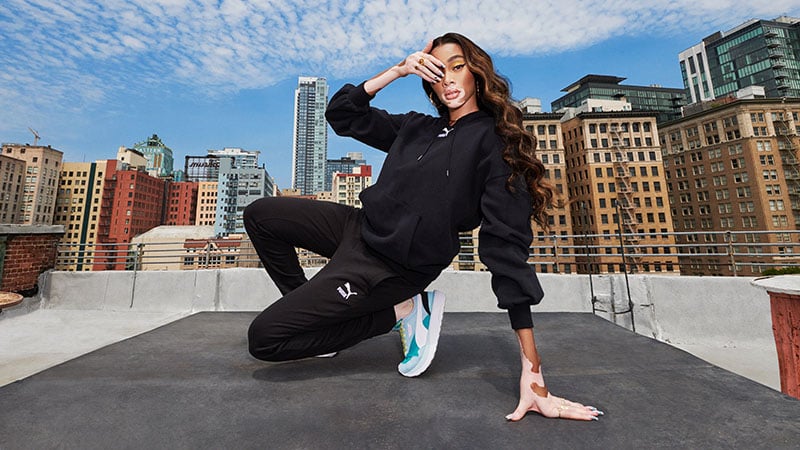 14. New Balance
Whether you're a professional athlete or an everyday sports enthusiast, New Balance strives to enhance your performance. It achieves the perfect harmony between style and functionality, giving you an edge while keeping you stylish. While shoes are the primary focus of this workout brand, they offer a wide range of sports apparel for men, women, and children. This includes clothing for various sports such as training, running, tennis, basketball, golf, football, skateboarding, and cricket. Similar to other global workout and gym clothing brands, New Balance actively contributes to the community. They implement environmental initiatives to minimize manufacturing impact and promote social change through community leadership and The New Balance Foundation.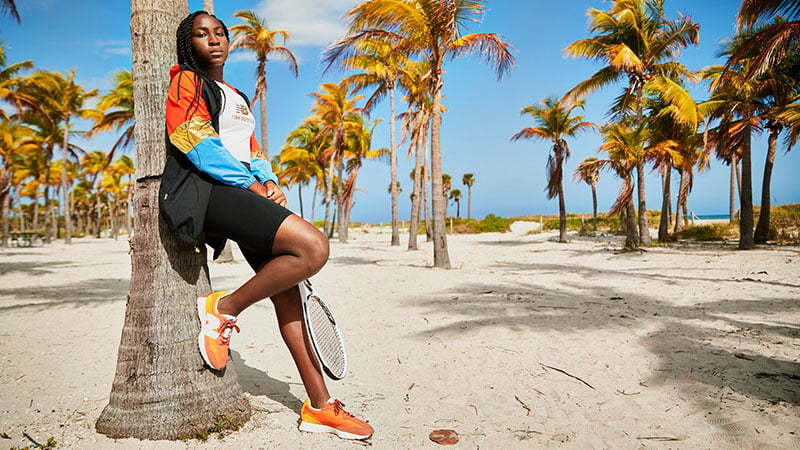 15. P.E. Nation
P.E. Nation, led by Pip Edwards and Claire Tregoning, offers luxury activewear and streetwear for modern women. Their collection includes sports bras, leggings, and contemporary dresses. The fitness brand uses luxe-feeling technical fabrics, including regenerated nylon, quick-drying compression knits, and breathable jerseys. They also prioritize sustainability by using organic cotton and yarn made with recycled plastic bottles. For every sale, P.E. Nation donates $1 to one of three charities: Bushfire Relief, Thread Together, and Restore the Reef.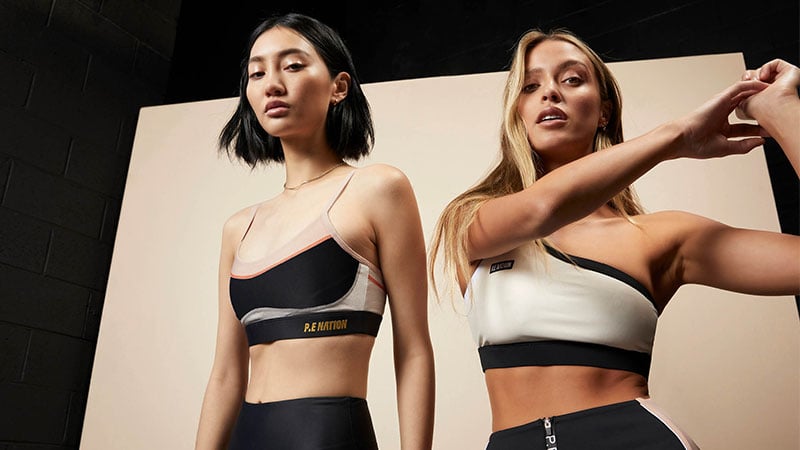 16. Reebok
Boundary-pushing brand Reebok is part of the Adidas Group. As such, their goal is to be one of the best sportswear brands in the world. It's based on the belief that active people become the best versions of themselves physically, mentally, and socially. Shoes lead the way, with styles like the Nano, Club C, Forever Floatride Energy, and Instapump Fury finding places as iconic Reebok designs. There are also collaboration collections with personalities such as Les Mills, Maison Margiela, and Cardi B. If you prefer to keep it old school, you can return it to vintage styles, such as Reebok Classic Leather and Reebok Classic Nylon.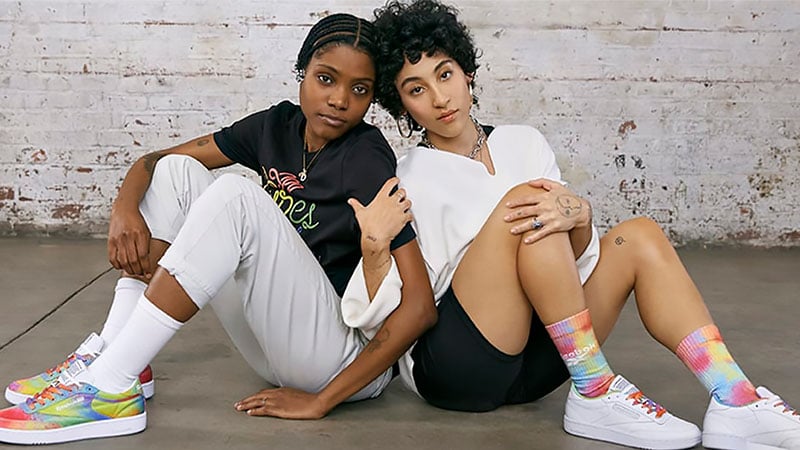 17. Under Armour
When it comes to gym clothing brands, Under Armour stands out as a leader in athletic and sports clothing innovation. What began with a simple sweat-wicking shirt has since evolved to include advanced fabrics such as UA TECH™, Charged Cotton®, and Storm – each addressing the unique needs that athletes face. But it doesn't stop there – Under Armour's latest creation, UA RUSH™, takes things to the next level by increasing blood flow in the muscles through mineral-infused fabrics that reflect energy back into your body. With inspired outfits for every activity, Under Armour outfits men, women, and children with gear that embraces innovation and solves problems they never even knew they had.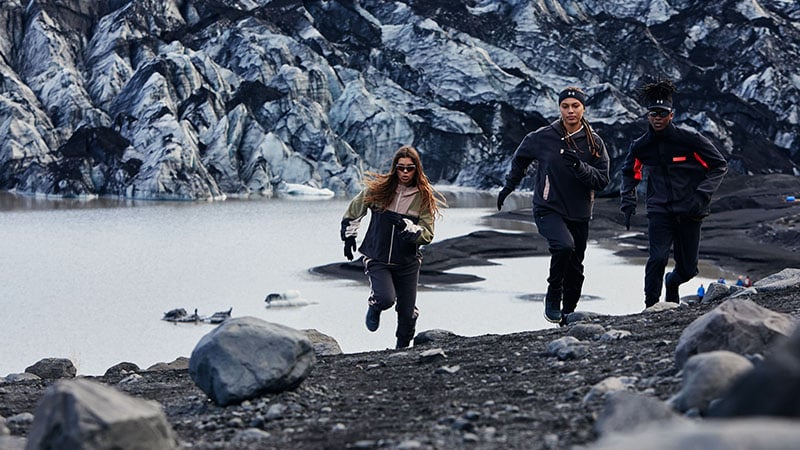 18. Barbell Apparel
Barbell Apparel is a rising name in the world of athletic clothing brands. Their journey began on Kickstarter with their Athletic Fit jeans, which quickly became the second most-funded fashion project. Designed with muscular bodies in mind, these jeans move naturally to keep you feeling and looking good. Using their patented Barbell Advanced Flexible Denim, the jeans stretch in multiple directions, providing much-needed freedom of movement. Barbell Apparel has since expanded its range to include other casual items such as chinos, dress pants, dress shirts, hoodies, and tops. Each item has been made with high-tech fabric that resists odor, wicks away sweat, and stretches for a perfect fit.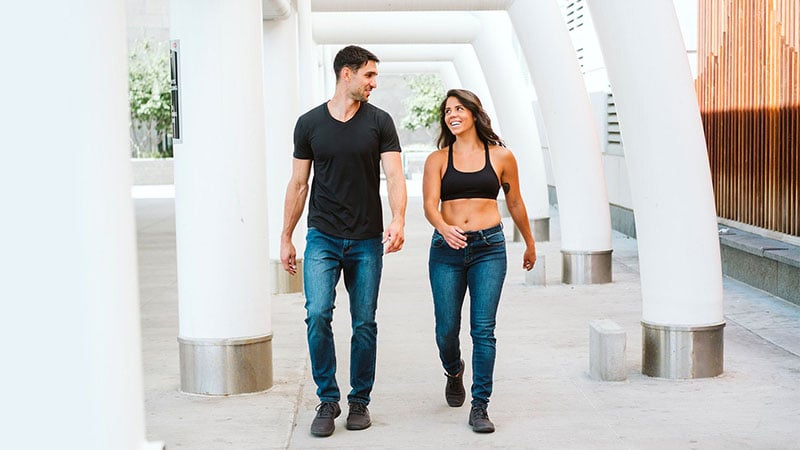 19. Leorêver
Leorêver is a leading workout brand that offers more than just high-quality athletic clothing. Developed by designer Jonathan Oe, each garment is handmade in Southern California using premium materials. Customers can choose from a wide range of fitness and compression wear that not only looks good but also improves performance. Whether you're looking for luxury tracksuit sets, recovery wear for boxers, or casual clothing for everyday use, Leorêver has something that will suit your needs. The Roma collection, in particular, is an excellent choice for individuals looking for versatile sports clothing that can be worn both in the gym and at work.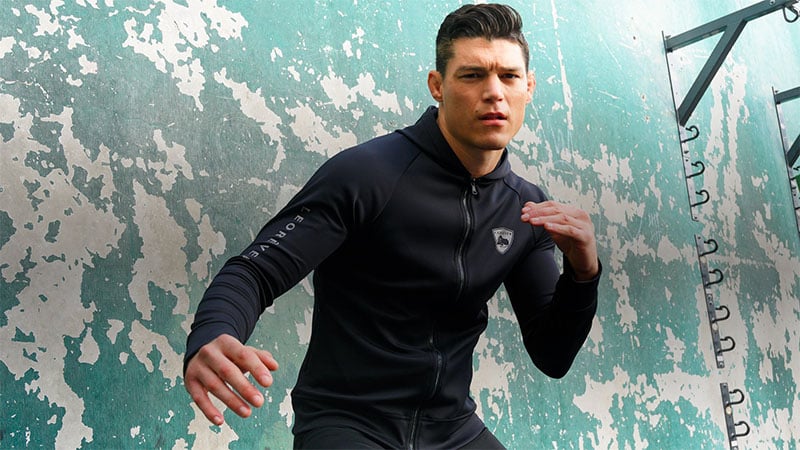 20. Lululemon
In a sea of fitness brands, Lululemon stands out for its emphasis on yoga. The brand's commitment to well-being goes beyond just its apparel, as it offers free in-store and online yoga classes. Starting with yoga outfits for women in 1998, Lululemon has since expanded its range to include menswear and garments targeting running, cycling, training, and more. With options like sports bras, leggings, shorts, t-shirts, joggers, tanks, and swimwear, you're sure to find the perfect piece for your workout. But the options don't stop there. Lululemon also offers outfits for casual wear, including polos, dresses, button-down shirts, jackets, hoodies, and skirts.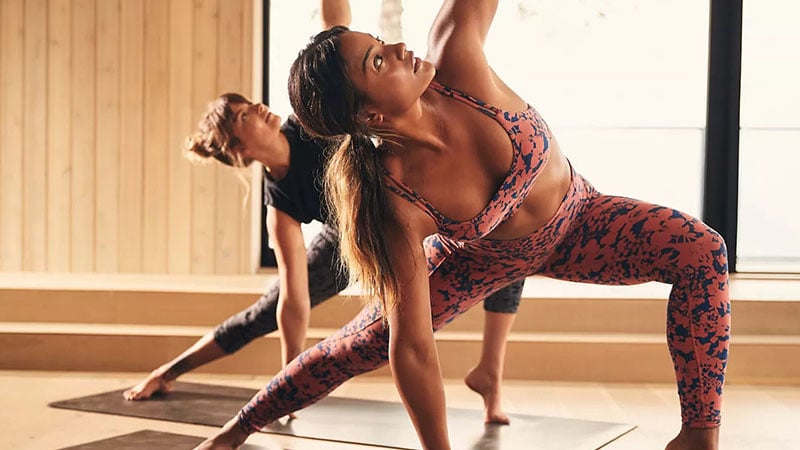 21. Vuori
Get inspired and energized by the active, sun-soaked lifestyles of the California Coast. Vuori, a performance atheletic clothing brand, seamlessly combines fitness, surf, sport, and art in its activewear. Sustainability remains a top priority, adhering to five core principles. These encompass ethically and sustainably sourced materials, waste reduction, complete carbon footprint offsetting, and active contribution to social responsibility and community leadership. Every item is created using ethical manufacturing practices. The men's and women's lines feature materials like Eco-Happier, crafted from recycled materials, and DreamKnit™, a brushed jersey fabric for added comfort. For valuable guidance and inspiration, join the Vuori ACTV CLUB and gain access to free, high-quality classes on Instagram daily.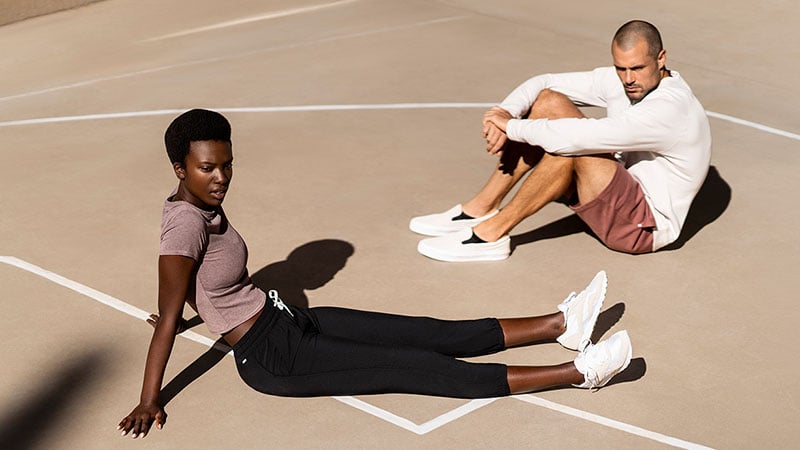 22. Echt
Echt, headquartered in Melbourne, is a highly regarded workout brand specializing in performance and cool gym clothing. Despite being based in Australia, they have a strong global presence and ship their products to over 50 countries worldwide. Their designs are specifically tailored for the modern-day athlete, offering a wide variety of trendy and functional apparel suitable for everyday workouts, sports activities, and even casual wear. With new styles introduced almost every week, you can constantly update your athletic wardrobe without ever getting bored. Their product range includes options for both men and women, along with accessories like caps, arm bags, waist bags, and lanyards.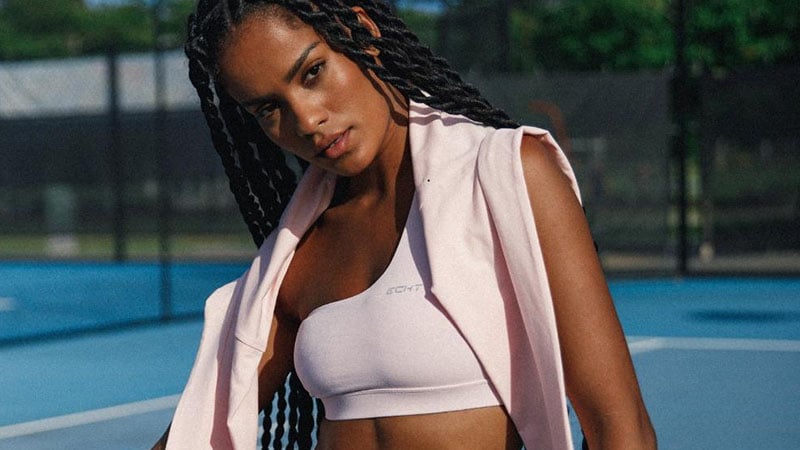 23. Ryderwear
Ryderwear is one of the top gym clothing brands that offers exceptional clothing for weightlifters. Made using high-quality and durable materials, each garment is formulated with sweat-wicking technology that makes them exceptionally comfortable. The range includes options for both men and women, designed to flatter even the most sculpted physiques. Beyond the gym, Ryderwear's fashion pieces easily blend in with everyday activities, making them a practical choice for anyone. The brand's reputation for providing both style and functionality has made it highly sought after among fitness enthusiasts.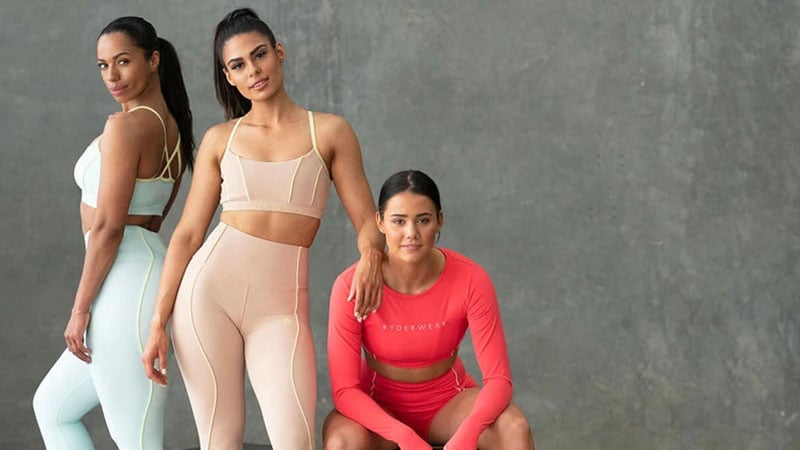 24. Myprotein
Myprotein is a leading sports nutrition company that offers athletic clothing using cutting-edge technology. Their collections include Velocity for high-intensity workouts, Raw Training for durability, everyday Essentials, and supersoft Composure ideal for yoga. Women's collections include Curve, Curve Seamless, Power, and Power Ultra. Accessories include hats, gloves, underwear, bags, bottles, recovery gear, towels, and meal prep containers. They also offer a full range of nutritional support and supplements.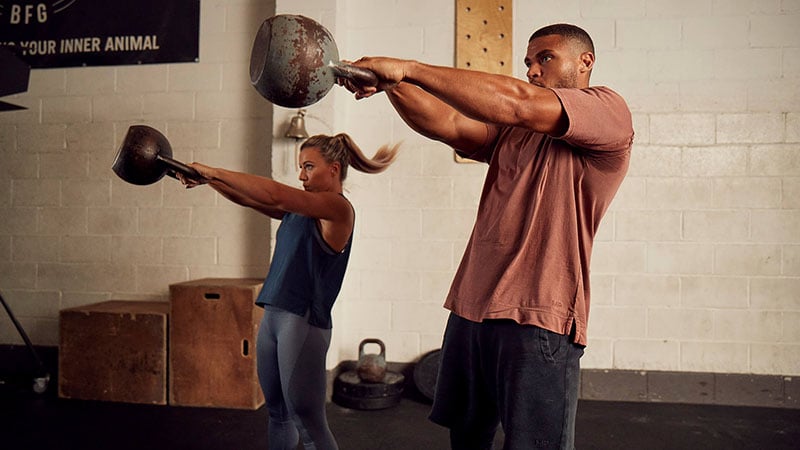 25. Beyond Yoga
Beyond Yoga is a body-positive sports brand specializing in workout and athletic clothing for women. Their bestselling items include the Out Of Pocket High Waisted Midi Leggings, Slim Racerback Cropped Tanks, and Balanced Muscle Tanks. These pieces are made from the softest and most comfortable fabrics, such as Spacedye and Featherweight. With features like moisture-wicking, four-way stretch, and UV protection, each design ensures both comfort and functionality. Additionally, Beyond Yoga offers an extended size range from 2XS to 3XL, promoting inclusivity. This gym clothing brand is committed to sustainability by manufacturing its clothing in the United States using materials sourced from experts worldwide.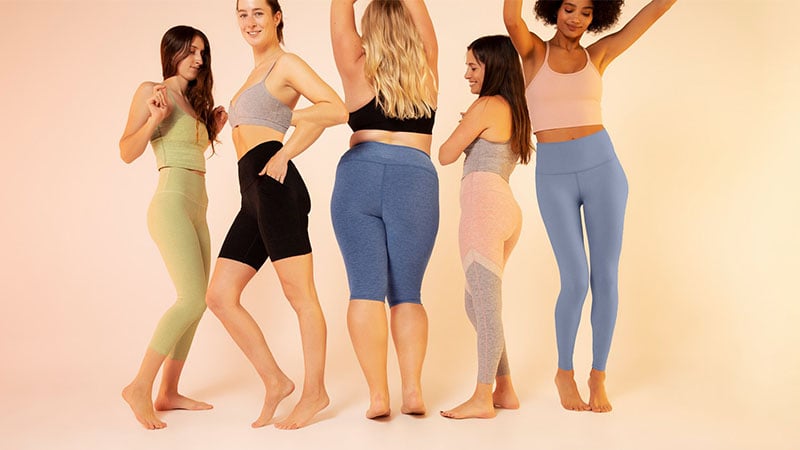 26. Outdoor Voices
Outdoor Voices is a game-changer among gym clothing brands in the industry. Created in 2013 by Tyler Haney, this company prides itself on providing versatile garments suitable for working out and recreational activities. Unlike other workout brands that cater mainly to elite athletes, Outdoor Voices offers technical sportswear for regular people. Their product lines cater to both men and women, boasting a range of options from t-shirts, hoodies, tanks, joggers, shorts, leggings, and pants. The materials used in their garments are also technical fabrics like CloudKnit, TechSweat™, LightSpeed, and Sweatee which offer superior comfort and performance. But that's not all– Outdoor Voices is also committed to sustainability, ensuring that its products are made to last long and focusing on circularity.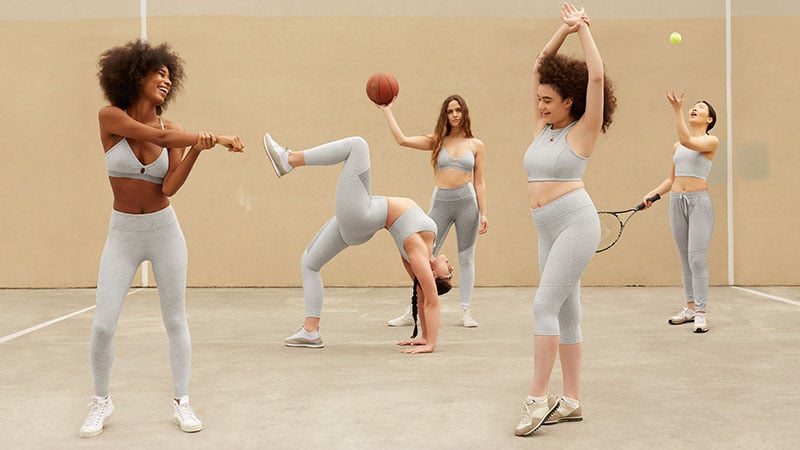 27. Athleta
Athleta, a women's workout and athletic clothing brand was founded in 1998 and acquired by Gap Inc. in 2008. Their core values include Movement Matters, Performance Empowers, Design for Life, Sisterhood Elevates, and Sustainability Sustains Us. They create versatile, body-accentuating garments for active women and offer a wide range of activities such as yoga, running, cold-weather training, hiking, traveling, swimming, golf, and tennis. Additionally, Athleta has a girls' collection and extended sizes up to 3XL. They are a certified B-Corp, meeting high social and environmental standards.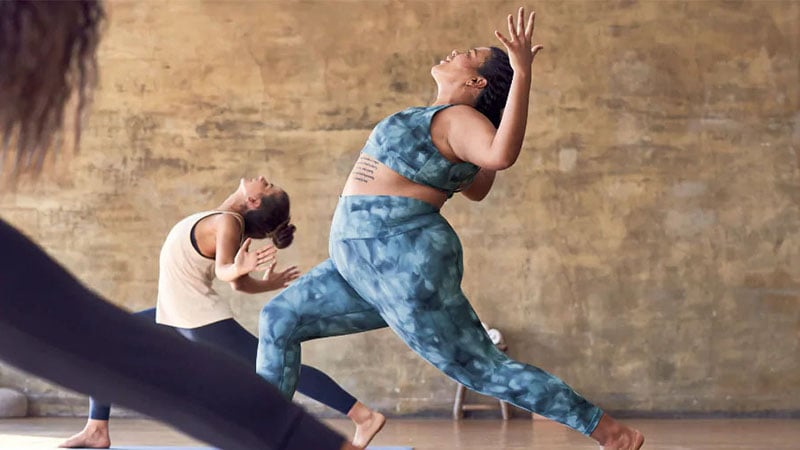 28. BOXRAW
BOXRAW's vision is to lead the world into boxing, offering a wide range of sportswear for men and women. The collection includes joggers, t-shirts, hoodies, shorts, compression garments, leggings, sports bras, and more. The designs feature SMRT-TEC fabrics for sweat-wicking, four-way stretch for movement, and targeted ventilation. Additionally, you can find equipment and accessories like hand wraps, water bottles, headwear, gloves, and sauna suits. The BOXRAW Foundation uses boxing to support children in the developing world, fostering confidence, community, and positive mindsets.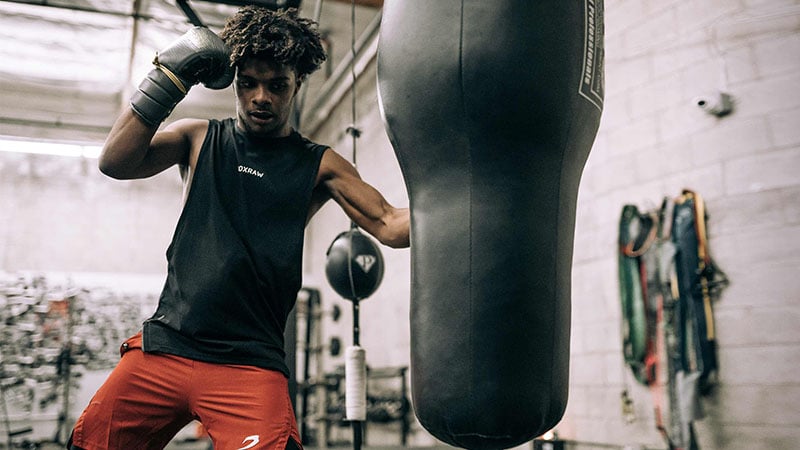 29. Elite Eleven
Elite Eleven stands out among the various cool gym clothing brands with its unique focus on combining fitness and fashion. Their extensive collection of activewear includes women's leggings, shorts, sports bras, tops, joggers, hoodies, and jackets, all designed with different fabrics ranging from ribbed to performance. Elite Eleven's different collections cater to various activities, such as yoga and gym sessions, ensuring that their clothes are both comfortable and functional. One of their standout collections is the Scrunch collection, which features ruching to highlight squat gains. Men aren't left out either with their own selection of joggers, shirts, tanks, shorts, and hoodies.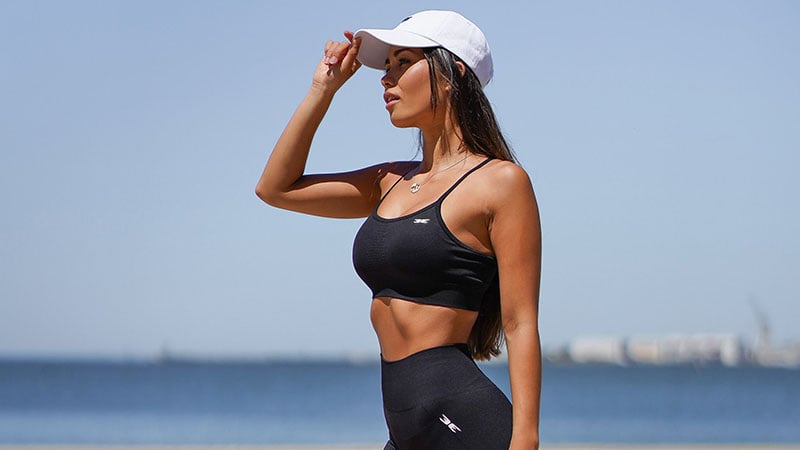 30. Macron
Macron is at the top of its game as one of Europe's leading workout and gym clothing brands. Its focus spans across four categories: professional and club sports team wear, merchandising for supporters, running and training lines, and everyday athleisurewear. Macron's commitment to innovation ensures that its customers receive the best technical products to aid in performance improvement. The sports brand boasts an impressive roster of clientele, which includes S.S. Lazio, Bologna FC, the Albanian Football Association, and Welsh Rugby Union. Macron's run and train and athleisurewear lines offer a wide range of both classic and stylish options for both men and women, such as leggings, joggers, t-shirts, jackets, running shorts, and sports bras.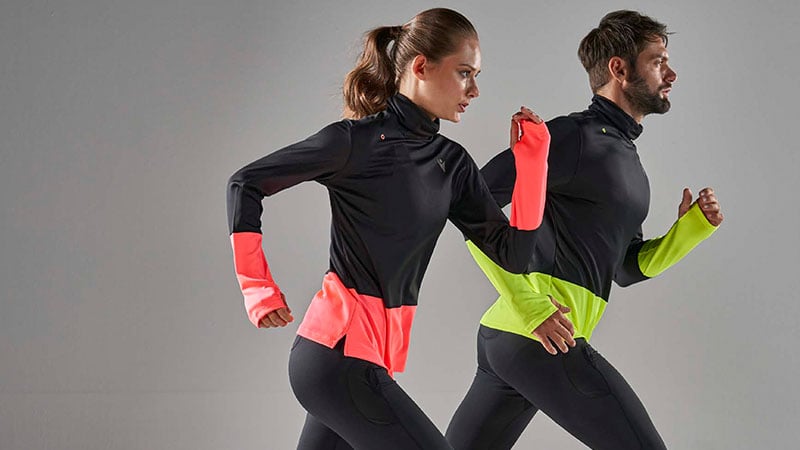 31. Peak Velocity
Although Amazon is widely recognized as the largest online marketplace, it also has its own in-house brands, including Peak Velocity. This sports clothing brand offers a variety of high-quality exercise and workout apparel for men, aiming to compete with top athletic brands like Nike. You can choose from an assortment of options such as long joggers, comfortable shorts, quick-drying shirts, long-sleeved crewnecks, thermal shirts, hoodies, water-resistant jackets, and singlets. Whether you're heading to the gym, running errands, or embarking on a hiking adventure, you're covered. Furthermore, being an Amazon brand, each item is reasonably priced, with nothing exceeding $70.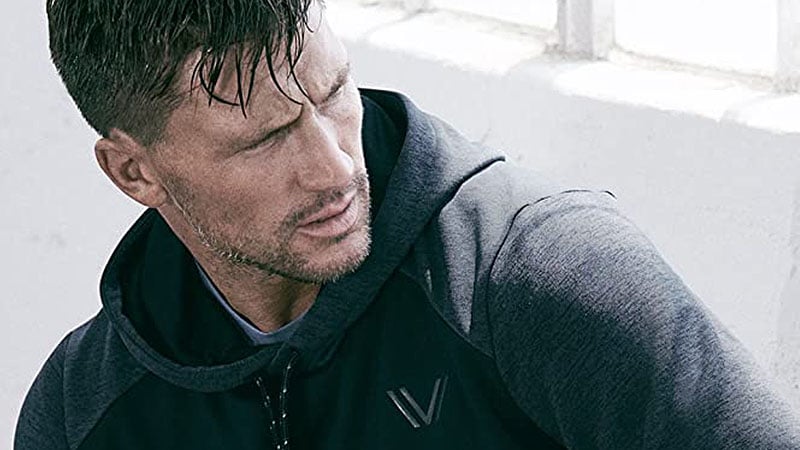 32. Olivers Apparel
Olivers Apparel is a workout brand that offers simple, classic, and sturdy athletic staples suitable for daily wear. Their designs feature premium fabrics, including all-over stretch weave, merino active jersey, passage stretch weave, classic French terry, charter stretch twill, compass ripstop nylon, pique cotton tech, and pivot tech. These materials provide dynamic movement, breathability, and comfort. Choose from a selection of pants, shorts, shirts, mid-layers, and accessories with a casual aesthetic that can be worn for any adventure, whether it's lunch with friends or an impromptu hike.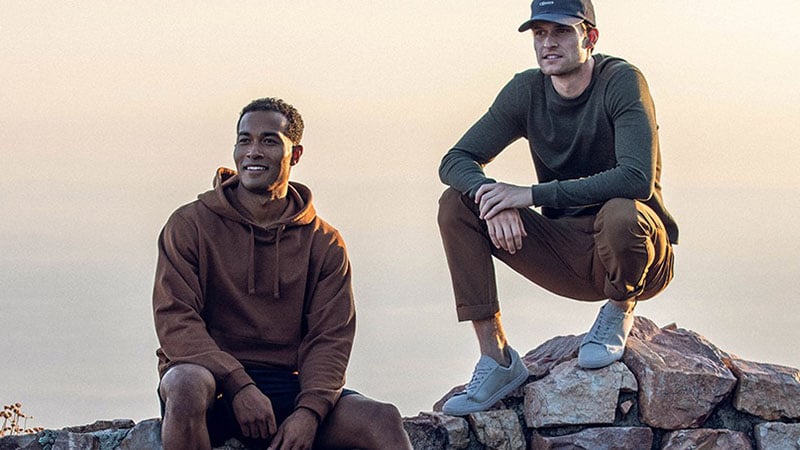 Sports Clothes Buying Guide
Fit
Ensuring the right fit is crucial when purchasing workout attire. Avoid sports clothing that is overly tight or loose, as it can lead to discomfort and potential chafing. Remember to try on different garments, considering the variation in fit due to materials, garment type, and shape. Despite the limited space in the changing room, make a range of movements such as high knees, twisting, stretching, and jumping to ensure comfort and proper fit. Additionally, perform a squat check to ensure the pants are not see-through. When shopping online, accurately measure yourself and consult the size guide provided by the brand. Lastly, familiarize yourself with the return policy in case of any sizing issues.
Design
Choosing the right sports clothing for the activity and your body is essential. While some types of athletic clothing can be worn for multiple activities, some sports need specially designed garments. For example, super-short running shorts won't be the best choice for a downward dog, while a tank top isn't ideal for trail running in the snow. If you're new to a sport or activity, have a read about what other people wear. Other things to consider include what time of day you're working out. Choosing something high-vis or reflective at nighttime can be advantageous so that people can see you. Then during the day, UV protection can be useful if you're outside.
Breathability
There's not much worse than sweating into the hot, unbreathable fabric. You feel gross and very quickly start to smell. Ideally, you'll opt for materials that breathe and wick sweat away. Workout and athletic clothing brands invest a lot of money and research into developing technical fabrics that do just that. If you can, do some research before buying to know what you're looking for with different brands. Then, follow the washing instructions once you have them, as improper care can interrupt the effectiveness. Technical fabrics can be more expensive, but they can be worth the investment if you work out regularly.
Durability
If you have spent big dollars on gym clothing, you want it to last more than a few sweat sessions. Ensuring your clothes will last is making sure they fit for purpose. The other part is making sure it's good quality. When shopping in a store, stretch the fabric to check it doesn't loosen, try scrunching it to ensure the creases fall out easily and look at the stitching to see if it's reinforced. If you're shopping online, check reviews to see how they've worn for others. Keep an eye out for mentions of abrasion resistance, multi-directional stretch, double stitching, and microbial fabric — all of these can contribute to improved durability.
Workout Clothing Brands FAQs
What clothes are best for the gym?
The best clothes for the gym are ones that you're comfortable in. Ideally, they should also be fit for purpose and fit you well. You want to make sure nothing is riding up or down as your move. Features to look out for include sweat-wicking, breathability, and durability. This will ensure you'll stay comfortable during your whole workout, and the clothes will last. Popular garments for women include shorts, tights, singlets, and tees, while for guys, it's shorts, joggers, tanks, and tees.
How do I get the smell out of my workout clothes?
Gym stink is a hazard of regularly sweating; however, there are a few tricks to get odor out of your gym clothes. First, let them air as soon as you can before throwing them in the hamper to prevent them from staying moist and musty. Next, presoak them in a mix of white vinegar and water, or add a cup of baking soda to your wash. If that's still not enough, you can try stripping them by soaking them in a combination of borax, laundry soda, laundry powder, and hot water for a few hours before washing.
Where can I buy good quality workout clothes?
You can buy good quality workout clothes at physical retailers and online. If you're brand loyal, you can visit that specific company's stores or websites.
SUBSCRIBE TO OUR NEWSLETTER
Subscribe to our mailing list and get interesting stuff and updates to your email inbox.