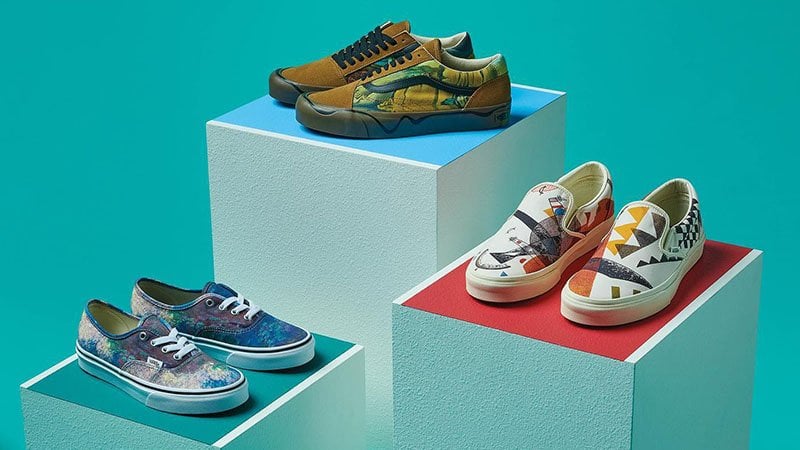 Finding the perfect shoes online can be a daunting task. With so many options out there, it can be hard to know where to begin your search and which stores offer the best products at reasonable prices. Identifying reliable retailers is essential for any shopper who wants quality shoes that last for years to come. This blog post will explore some of the top online shoe stores available today and review what makes each store stand out from the rest. Read on for all our top picks in terms of style, budget, and more!
Best Online Shoe Stores
1. Tropicfeel
Tropicfeel is a gear brand based in Barcelona, Spain—committed to inspiring conscious travel. Since launching in 2017, it has offered innovative products that are versatile and sustainable. The brand specializes in lightweight and sustainable travel shoes designed specifically to meet the needs of adventurous men. Their versatile selection ranges from classic sneakers to colorfully stylish combinations, providing you with a perfect option for any occasion or adventure.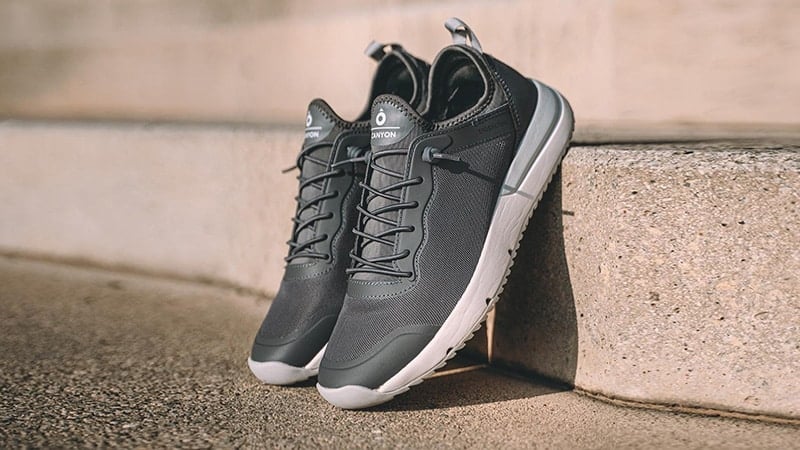 2. Crown Northampton
Crown Northampton has delighted customers for over a century with its timelessness and attention to detail. The family-run business proudly embraces the cultural heritage of their hometown while crafting stylish sneakers handmade from locally sourced materials in the very same area they have been since 1908 – all combining for an enduringly classic look sure to stand out today and last a lifetime!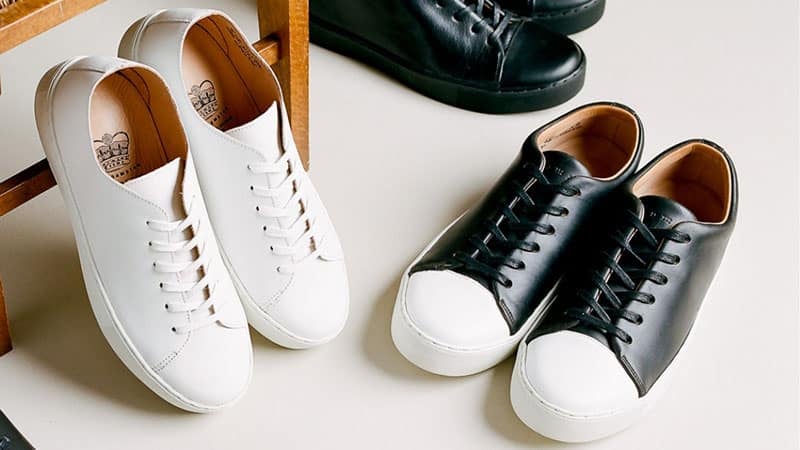 3. Cariuma
By buying Cariuma sneakers, you're making more than a fashion statement – you're helping to nurture the planet. Founded by David and Fernando in recognition of fast fashion's unsustainability, these shoes are designed with natural materials sourced ethically from factories committed to responsible practices. Plus, they come with unbeatable comfort levels so your feet can explore our beautiful world feeling good too!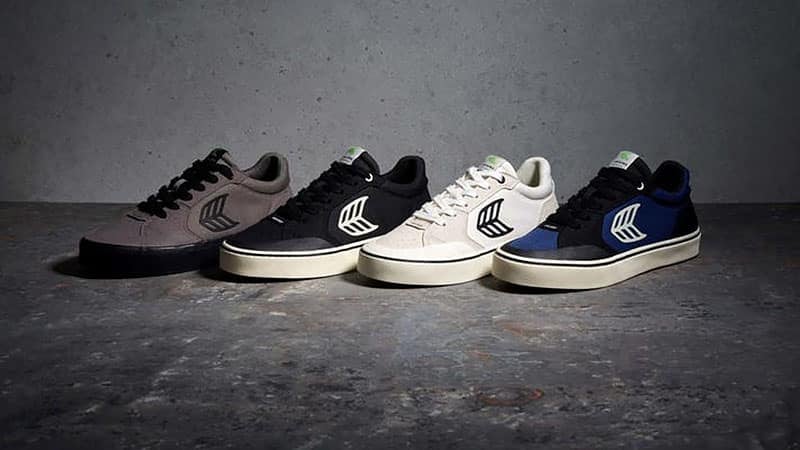 4. Axel Arigato
Axel Arigato is a lifestyle brand founded in 2014 with stores across Europe and the UAE. Beyond providing innovative designs, they embrace sustainability by carefully selecting materials to create high-quality shoes that commit to sustainable practices and encourage conscious buying behavior. Their mission – "to embrace the now and always look for tomorrow" – ensures your footwear stays on trend today while remaining ahead of style trends into the future!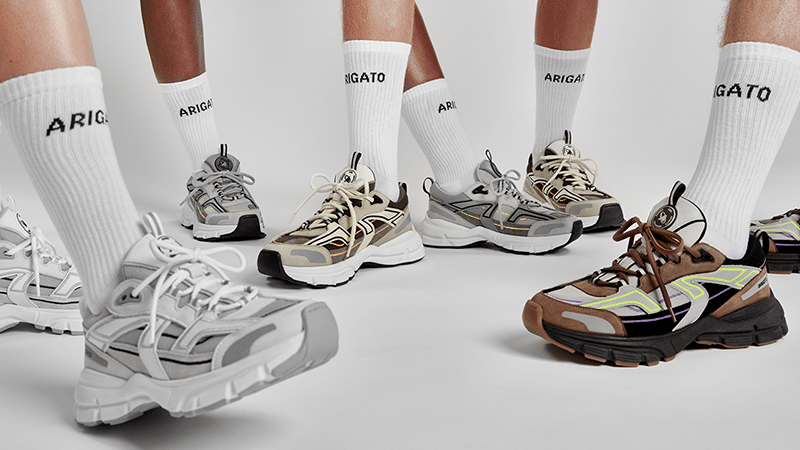 5. Oliver Cabell
Since its founding in 2015, Oliver Cabell has revolutionized the footwear market with their exceptional quality and commitment to transparency. With a variety of simple yet stylish shoe designs to bold color combinations that cater to all tastes, you can find something perfect for any occasion on their website – plus get more informed than ever before thanks to customer reviews at your fingertips!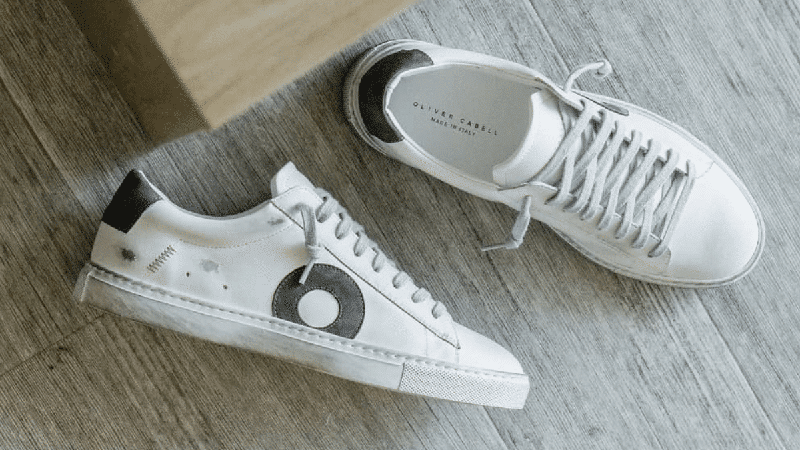 6. Myrqvist
If you love good-quality boots that will last for years, let us introduce you to Sweden's fastest-growing footwear brand, Myrqvist. The appeal of Myrqvist is their attention to detail and dedication to quality. They value craftsmanship and want to create stylish yet timeless footwear that will last for decades. The shoes are handcrafted in Portugal with the best leathers and designs that will make you feel and look good, mostly made using the Goodyear Welted construction. There is also no middleman, with the company preferring to produce and sell the shoes directly to the consumer. This is an excellent way to ensure value and quality as retailers add a shoe markup.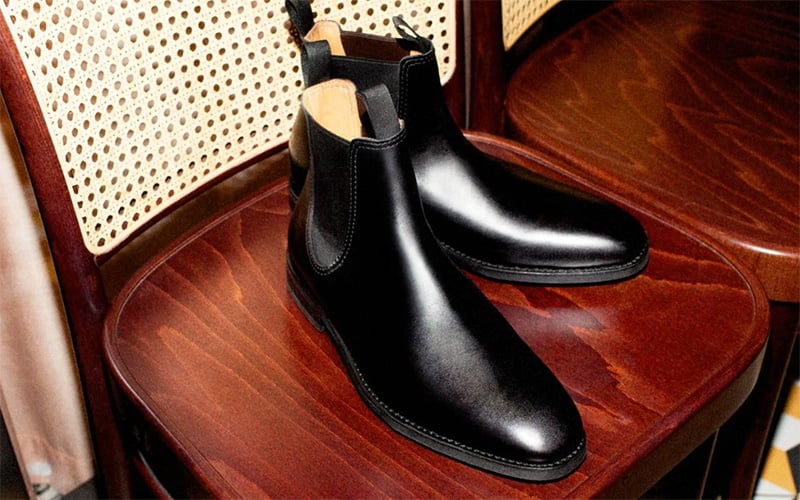 7. Morjas
Stockholm-based men's boot brand, Morjas makes high-quality and timeless designs for fashion-conscious gents. Founder, Henrik, was tired of only finding bland and overpriced shoes in the market, so he created his own. In keeping the designs classic, each boot will look just as good now as it will in 20 years. Additionally, by using expert craftspeople and quality materials, including rubber soles, Goodyear welts, and signature leathers, they'll wear exceptionally well as they transport you through life's many adventures.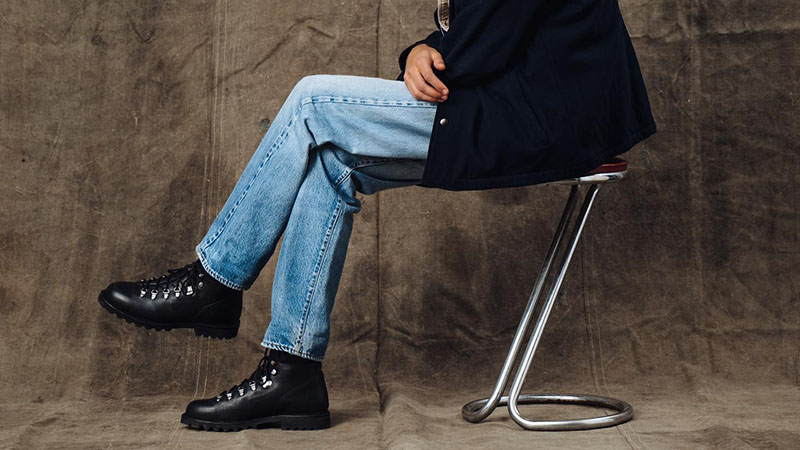 8. Aurélien
With a strong focus on timeless style, artisanal craftsmanship and the finest natural raw materials, Aurélien presents timeless Mediterranean style in footwear and accessories for the most discerning customers. Embodying the carefree joie-de-vivre. Aurélien has become synonymous with casual elegance, timeless designs, and the most desired raw materials, most notably Cashwool® and Softey® suede.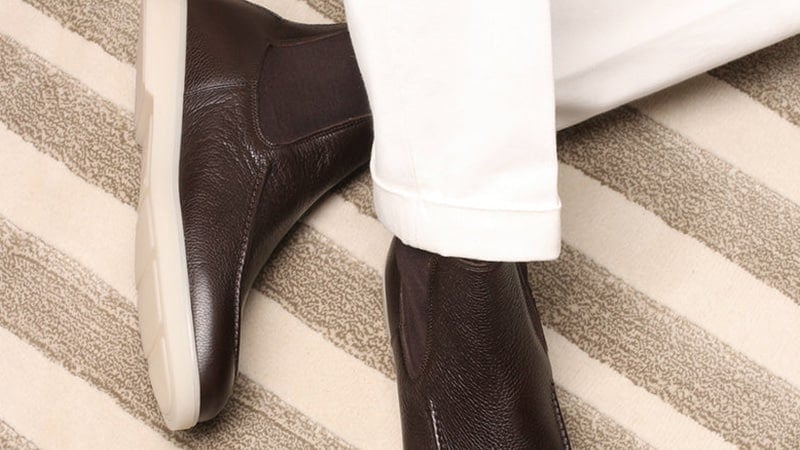 9. Zappos
The purpose at Zappos is simple — to live and deliver WOW. With over 20 years of experience, the Las Vegas-based brand started in 1999 after founder Nick Swinmurn couldn't find a pair of Airwalk Desert Chukka boots in the right size and color. Now, besides shoes, the brand offers a broader range of products, including clothing, bags, and accessories. Look for brands like UGG, Asics, Nike, Crocs, Converse, Merrell, Miu Miu, LL Bean, Clarks, Sam Edelman, Brooks, and New Balance. Enjoy free shipping on all orders to the United States, all US territories, and all military APO/FPO addresses. Customers in the United States also receive free returns or exchanges within 365 days. Lastly, Amazon bought the brand in 2009, so if you have a Prime membership, you can use it to create a Zappos account for extra eligible benefits.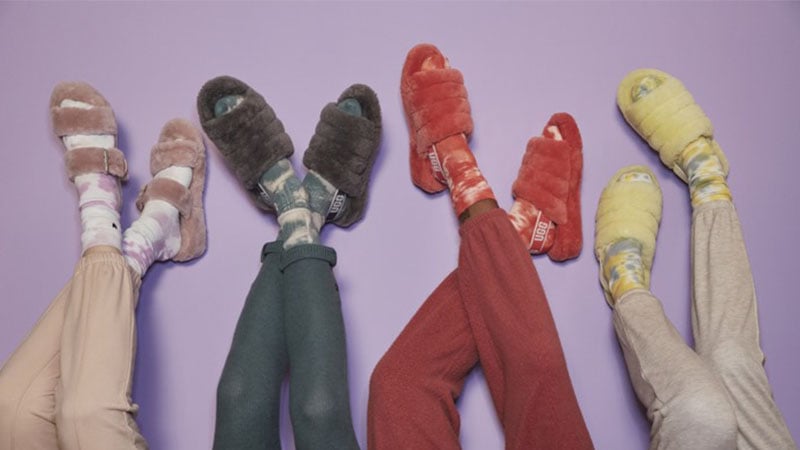 10. DSW
DSW is the flagship brand of Designers Brands, one of North America's largest footwear and accessories manufacturers, producers, and retailers. There are over 500 retail stores in the United States, plus an online shoe store. If you're located internationally, they also offer shipping through MyUS. Brands include well-known names such as Nike, Skechers, Vans, Birkenstock, Saucony, Timberland, UGG, and Gucci, and private labels such as Kelly & Katie and Lulu Townsend. Finally, Designer Brands also owns Camuto Group, giving DSW access to brands like Jessica Simpson®, Lucky Brand®, and JLO Jennifer Lopez®.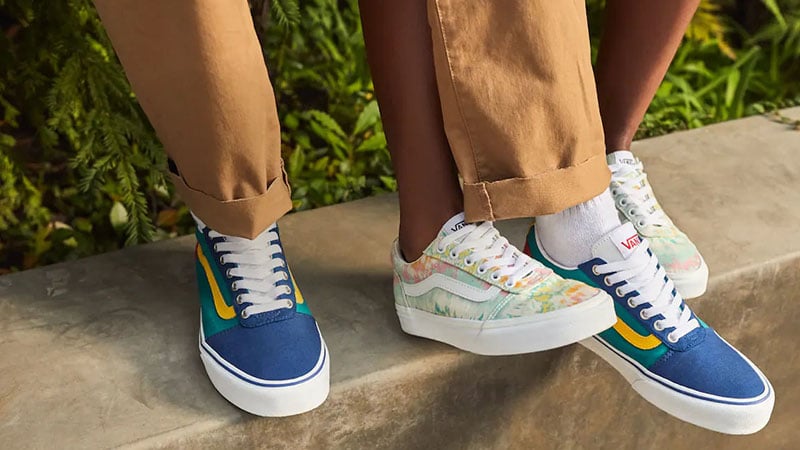 11. Amazon Fashion
Online behemoth Amazon is a great place to shop for shoes. It's been one of the leaders in online retailing since it began in Jeff Bezos' garage in 1994. A search for shoes will bring up tens of thousands of results. Buy from well-known brands like Crocs, Adidas, Skechers, Merrel, and Nine West, or opt for lesser-known brands for excellent-value prices. Shipping rates will vary depending on the seller and their location, although Amazon Prime members often get access to cheaper or free shipping with their annual membership. Regarding returns, the policy varies depending on the product and the seller, but in most cases, you can return unopened merchandise within 30 days, but always check before you buy.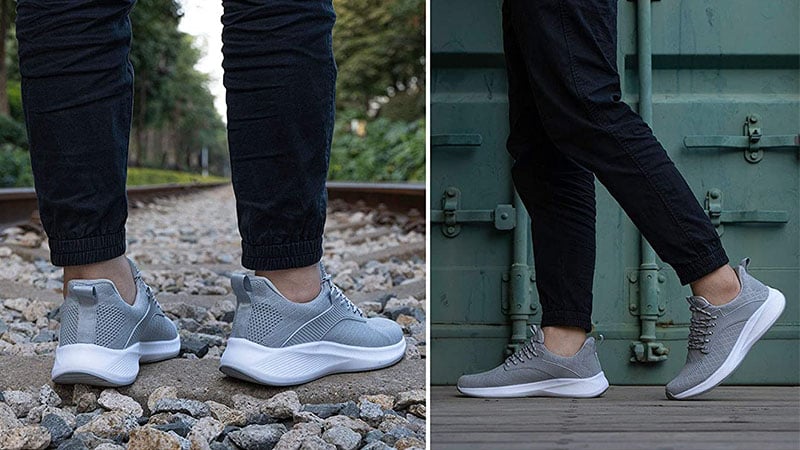 12. Shoes.com
If you live in the United States, you can buy shoes for your whole family from Shoes.com. Choose from thousands of styles across dozens of brands, including Birkenstock, Brooks, Clarks, Crocs, Dr. Martens, Ecco, Keds, Merrel, Minnetonka, New Balance, Skechers, Timberlands, UGG, and Vans. The offering focuses on comfortable and practical styles such as sport, casual, and lounge shoes; however, there's a small selection of dressier styles like heels and Oxfords. Plus, there's a collection of men's, women's, and children's clothing and accessories to round out the wardrobe. All customers enjoy free FedEx economy shipping and easy returns with only a small restocking fee. However, you can also join the MyShoes Rewards program to earn points, get early access, and get unique birthday offers.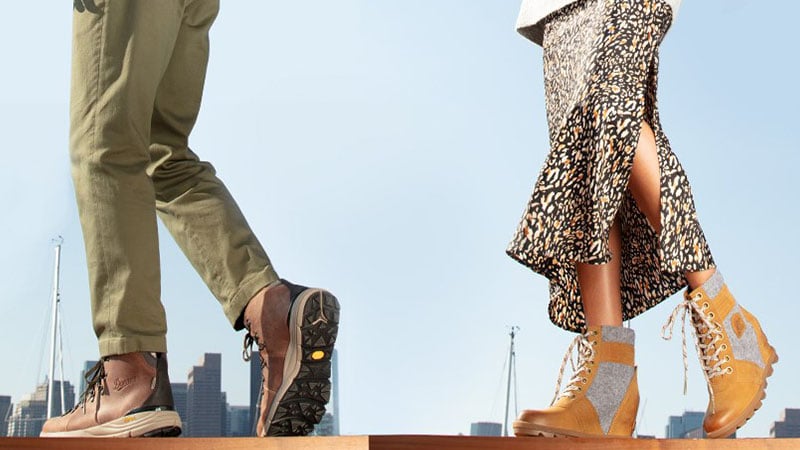 13. Ssense
Montreal-based Ssense is online shopping for the fashion-conscious, servicing over 150 countries. While they cover your entire wardrobe, from underwear and swimwear to jackets and coats, it has an excellent selection of shoes for men and women. The online store boasts a mix of luxury, street, and Avant-garde labels. Check out leading international designers like Lanvin, Gucci, Engineered Garments, Y-3, Polo Ralph Lauren, Palm Angels, Rhude, Hoka One One, Converse, and Dolce & Gabbana. The return policy lets you return items within 30 days, with free returns for customers in Canada, the United States, and Japan.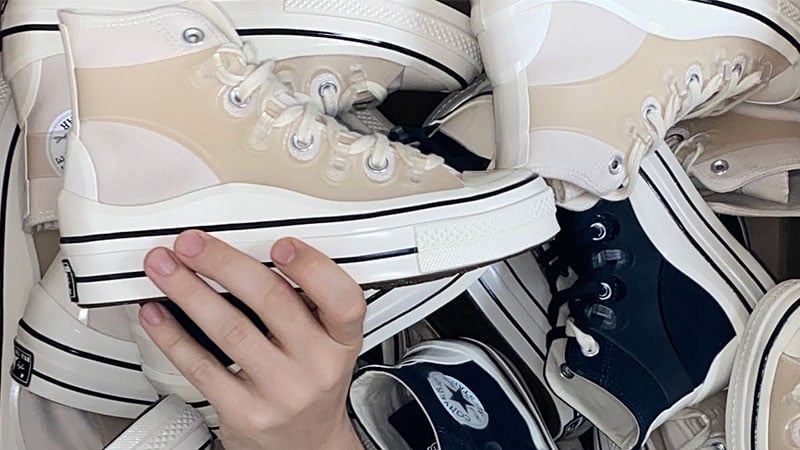 14. Nordstrom Rack
If you love bargain hunting, Nordstrom Rack is the perfect online store for sweet deals. It's the off-price division of Nordstrom, and you can shop in-store, online, or through the Nordstrom Rack app. Expect to find excellent prices on shoes and clothes for the whole family. Some of the goods come from overstock in the full-line stores, while part of it is new, fresh stock explicitly designed for the Rack stores at a lower price point. United States customers enjoy free shipping over $89, plus easy returns up to 45 days from the original shipping date. Nordstrom Rack also ships to Canada for a flat fee and a surcharge, but unfortunately, for customers outside these two countries; you'll have to suffice with shopping at the mainline store.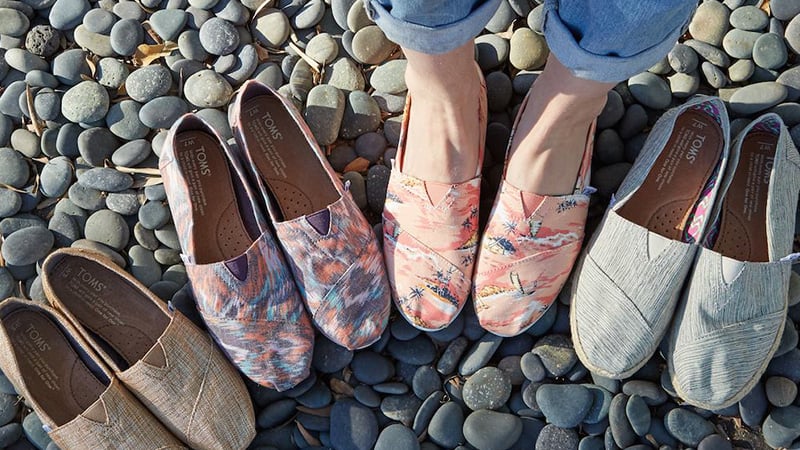 15. ASOS
Express yourself with a unique pair of shoes from ASOS. The UK-based company has several in-house brands, including ASOS DESIGN, ASOS EDITION, and ASOS 4505. Plus, they also stock an edit of big brands like New Balance, Adidas, Converse, Nike, Crocs, Dr. Martens, and London Rebel. Select from dress shoes, high heels, runners, loafers, sandals, sneakers, or boots – thousands of options are listed for both ladies and gents. If you've seen a pair of shoes in a magazine, use the Style Match app available on Android and iOS to find similar options on the ASOS website. Best of all, you'll enjoy free delivery and a generous return policy. It includes free returns, refunds for items sent back within 28 days, and store credit for items returned within 29 and 45 days.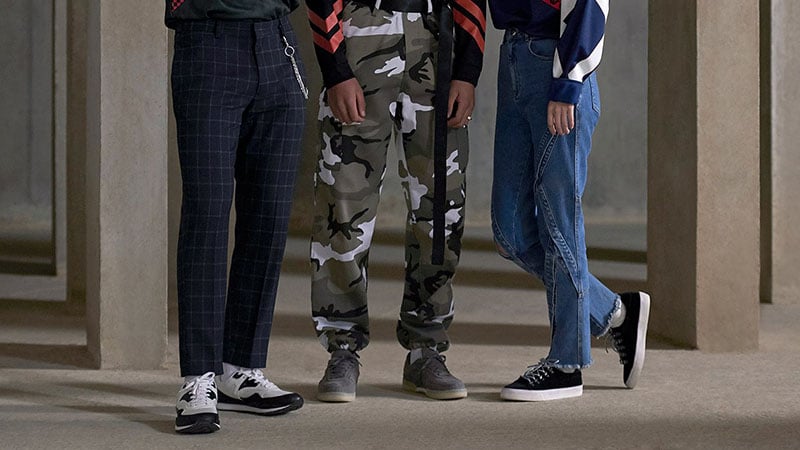 16. END Clothing
END. is a global menswear retailer specializing in luxury fashion, emerging designers, and exclusive streetwear. As such, it's the perfect online shoe store for stylish gents. Look for innovative and inspiring styles from labels such as Veja, Common Projects, Novesta, Yogi, Nike, Valentino, Balenciaga, Maison Margiela, and Reebok. There are thousands of designs available. Plus, you can also check out the Features page on the website for news on upcoming releases and collaborations. While the focus is on the guys, ladies aren't completely left out with a small range of women's shoes also available. Shipping costs vary between countries, but shipping is free if you purchase over a certain threshold. You can also return any unwanted, unused items in the original packaging within 14 days for a refund or exchange.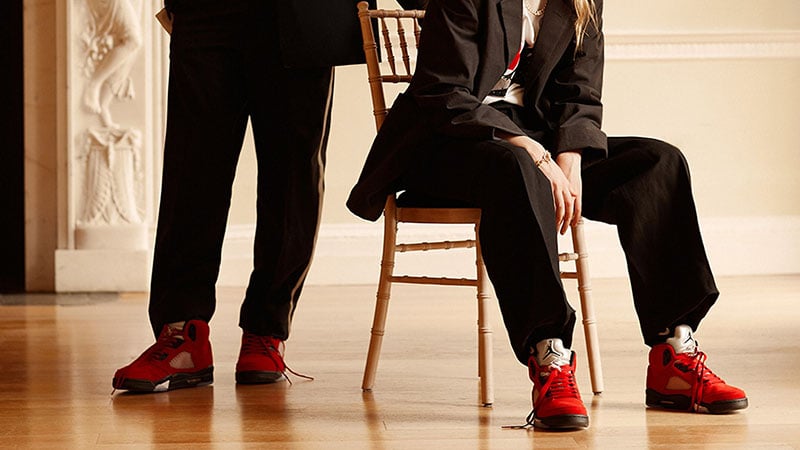 17. FARFETCH
Find your 'sole mate' online at FARFETCH. It's the premier marketplace for luxury fashion that connects creators with consumers in over 190 countries. The site also boasts over 1,300 of the world's best brands, from icons like Gucci, Fendi, and Versace, to disruptors like Rick Owens, Off-White, and Palm Angels. The whole family can fulfill their shoe wardrobe needs. Gents can look for styles like slides, loafers, sneakers, dress shoes, and boots, while the ladies are covered for heels, sandals, joggers, loafers, boots, espadrilles, and flip-flops. Then, when it comes to the kids, you can buy the teeny tiniest, most adorable pairs of Versace baroque espadrilles, Fendi sock sneakers, and Moschino sneakers. Shipping costs vary between products and destinations, but for anything that's not quite right, there's a 14-day return policy available.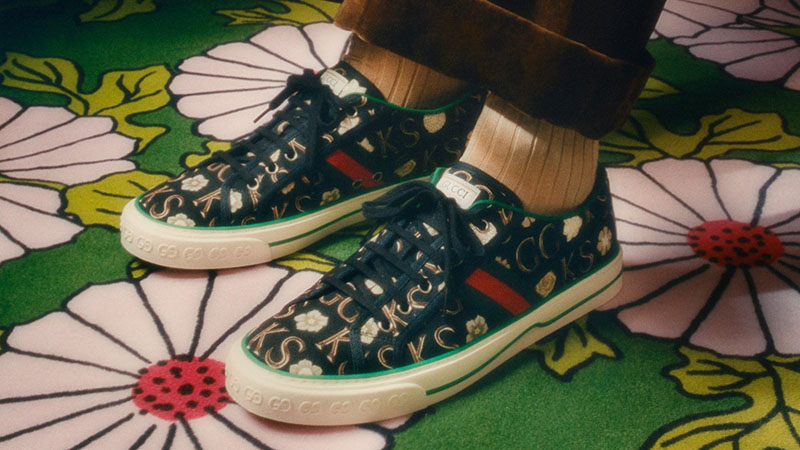 18. Nordstrom
Nordstrom is one of North America's leading luxury department stores, so it makes sense that it's a fantastic online store for shoes. Most orders to the United States boast free shipping, generally arriving within three to eight business days, and you can do free returns in-store, with curbside drop-off, and by mail. If you live internationally, you can still shop online, but the shipping fees and return policy vary, and the transaction is processed through a third party. Select over 20,000 shoe options for men, women, and children. There are styles from brands like Havianas, Crocks, Birkenstocks, Michael Kors, Nike, ALDO, Balenciaga, Camper, Manolo Blahnik, and Off-White. The complete list of brands is exhaustive.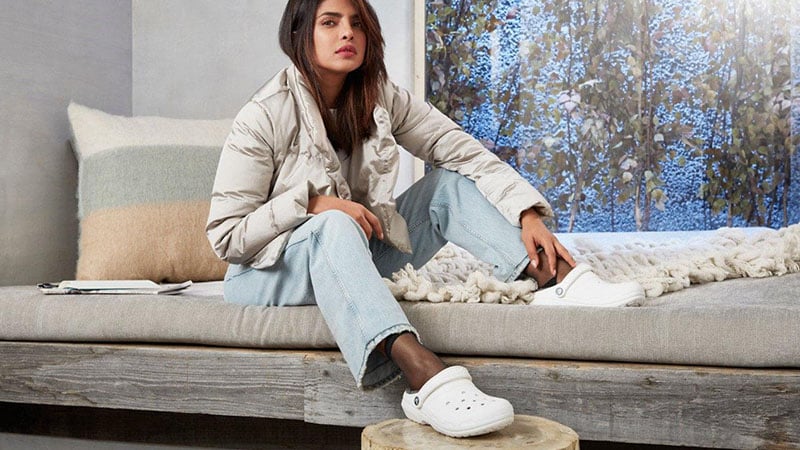 19. Foot Locker
Sneakerheads and sports lovers will appreciate Foot Locker's choice of shoes in their online store. The brand has been sourcing its customers the freshest, highest-performing sneakers for over 40 years. Select from various brands, including Puma, Adidas, New Balance, Nike, Under Armour, Salomon, Converse, Champion, and Asics. The website even boasts a release calendar, so you can stay up-to-date on when the latest drops of different styles arrive, including lines exclusive to Foot Locker. There are over 1800 physical stores around the globe, plus websites for other countries. The exchange policy varies depending on where you've purchased your shoes but is generous in most locations.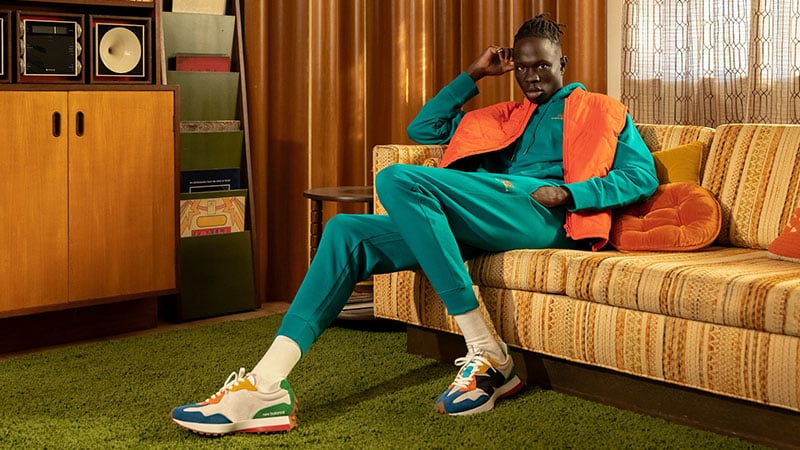 20. Bloomingdales
Indulge in a pair of shoes from leading fashion houses like Valentino Garavani, Alexander McQueen, Dolce & Gabbana, Alexander Wang, Salvatore Ferragamo, Jimmy Choo, or Moschino, to name a few. Bloomingdales has them all. Founded in 1861, it's one of America's most famous luxury department stores, with 53 stores throughout the United States. Plus, of course, you can shop online at the website or using the Bloomingdales App, available on iOS. The app gives you access to exclusive deals, the ability to create a wishlist, and alerts for sales and new arrivals. The brand ships to over 100 locations worldwide, but if you lived in the US, you'll enjoy shipping that starts at as little as $6. Most items also have a 90-day free return policy.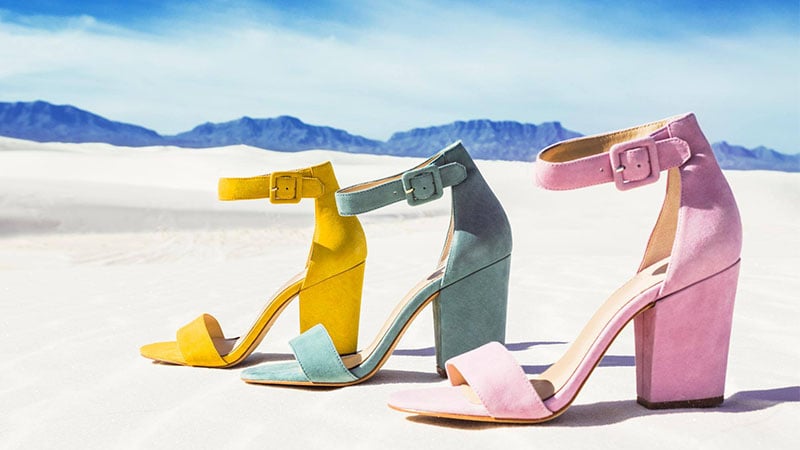 21. Urban Outfitters
Culturally sophisticated and self-expressive young adults are the target market for Urban Outfitters. The brand has been kitting out stylish men and women since 1970. As such, they have an array of excellent brands like Vans, Steve Madden, E8 by Miista, Converse, Birkenstock, Reebok, Teva, Vagabond, and Dr. Martens. You can buy all sorts of styles, from ladies' heels and wedges to boots, sneakers, loafers, sandals, and slippers for everyone. Shopping is easy, with over 200 stores across North America and Europe and localized e-commerce sites catering to international customers. Shipping is a flat rate but free over a certain amount (which varies by country). Plus, if you're unhappy with your online purchase, you've got 30 days from delivery to return it for a refund.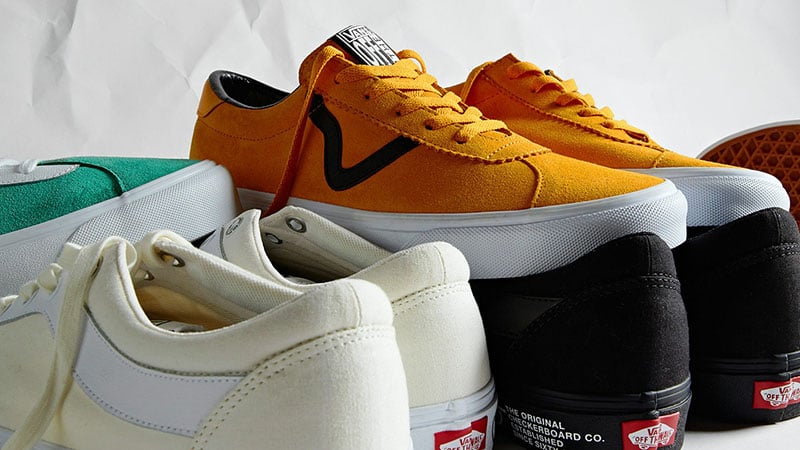 22. Coggles
Coggles is a UK-based online fashion retailer. The website is known for its LIFE section, which features a curated collection of art, music, photography, and homewares. However, the shoe selection is also excellent. Men's and women's styles are from brands like Coach, Grenson, Adidas, Clarks, Dr. Martens, Veja, Axel Arigato, On, Hoka One One, and Alexander Wang. The United Kingdom and European customers have free shipping for orders over £100, while rates for international postage vary by destination but aren't excessive. The generous return policy gives you 14 days to raise a return and 28 days in total for it to be sent back. While the online store is excellent, if you prefer to use your phone, you can also download the Coggle app for Android and iOS.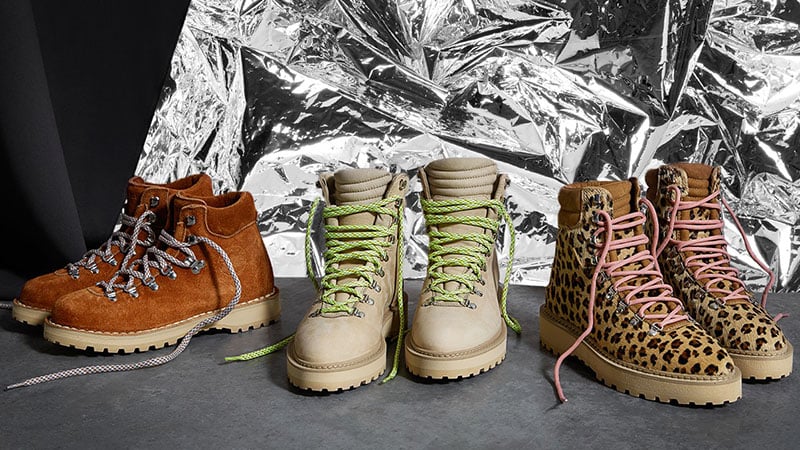 23. MATCHESFASHION
MATCHESFASHION is a modern, luxury shopping destination for global customers. You can shop online, and there's also an app and physical locations, including the flagship store in Mayfair, England. The company delivers to over 176 countries via courier partners UPS and DHL; postage costs will depend on your destination. If your order isn't quite right, you have 28 days to request a return and 14 days for shipping. MATCHESFASHION has curated collections featuring over 650 labels, including well-established brands and up-and-coming designers. Regarding shoes, look for brands like Adieu, Saint Laurent, Raf Simons, DSquared2, Asics, The North Face, Moncler, Gucci, Wales Bonner, and Vetements. It's a mix of high fashion, street-savvy, technical, sporty, and comfortable vibes to suit anyone's needs.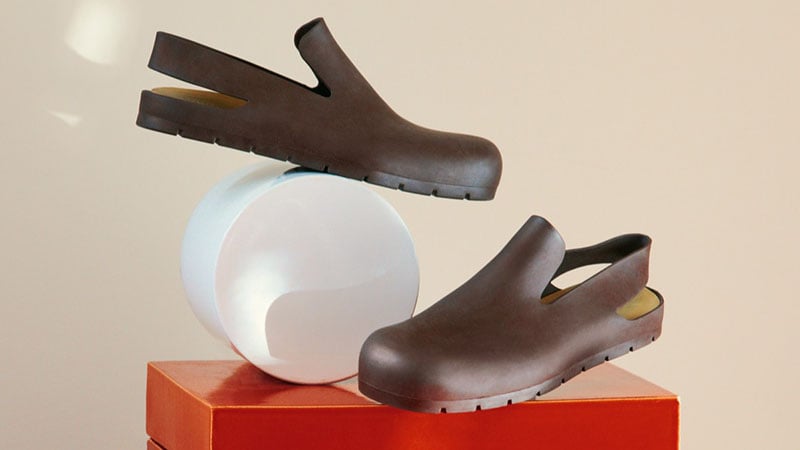 24. Saks Fifth Avenue
Enjoy a one-of-a-kind shopping experience at Saks Fifth Avenue, a destination for luxury fashion. In their online store, you'll find shoes for men, women, and children from leading international designers and labels. Look for Alexander McQueen, Balenciaga, Bottega Veneta, Christian Louboutin, Cult Gaia, Gianvito Rossi, Manolo Blahnik, Salvatore Ferragamo, and hundreds more. United States customers get free standard shipping and free returns initiated within 14 days, although you can change your mind within 30 days but must pay a small return fee. Meanwhile, international postage varies by destination, but most locations have flat rates or are free over a certain amount.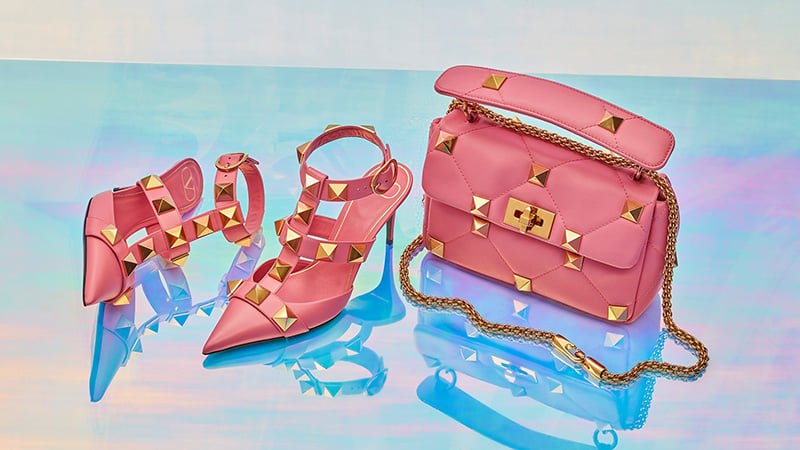 25. Sneakersnstuff
It's all about fresh kicks at Sneakersnstuff (SNS). Erik Fagerlind and Peter Jansson founded the brand in 1999 based on a love of sneaker culture, fashion, art, music, and basketball. As such, this online shoe shopping experience is more than just an e-commerce situation. You'll be able to shop, check out upcoming drops, and read editorials about different designers, trends, and releases. Regarding the range, you'll find a mix of permanent styles and very limited edition designs that sell out fast. The brand has also collaborated on over 200 projects with Puma, Nike, Jordan Brand, Adidas, Vans, and Converse brands. Shipping times and costs vary between destinations and warehouses, but there is a 30-day return policy regardless of the location.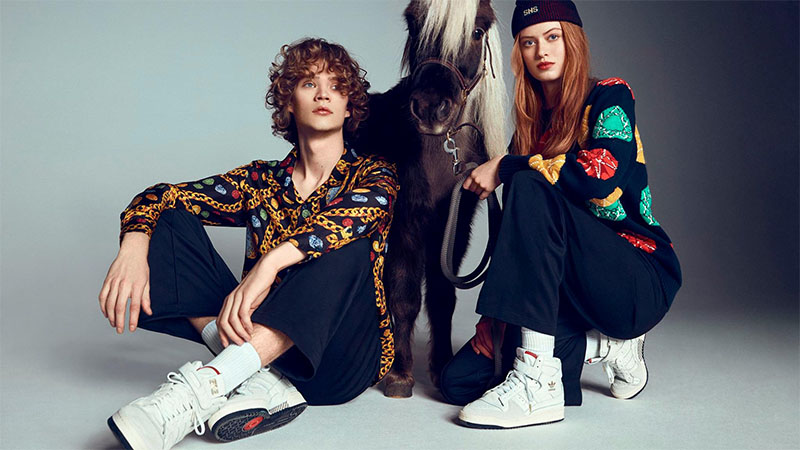 26. THE ICONIC
Customers in Australia and New Zealand who are looking for a new pair of kicks should head to THE ICONIC. It's the number one fashion and lifestyle destination for online shopping. Enjoy free standard delivery on orders over $50, plus very reasonable pricing for express postage upgrades if you want your new shoes quickly. Plus, most items can be returned within 30 days for a refund or a 110% store credit that you can use on your next purchase. Shop for the whole family with options for women, men, and children. The company offers leading international and domestic brands like Tony Bianco, Sol Sana, Veja, Nike, R.M. Williams, Adidas, Hunter, Wittner, Common Projects, and Cult Gaia.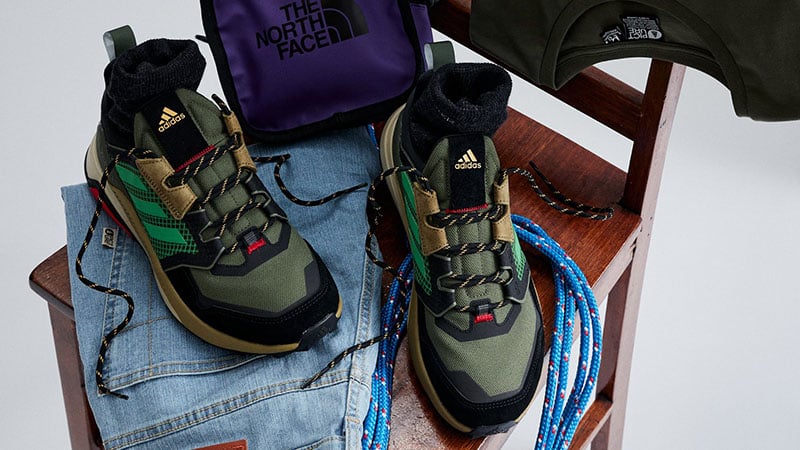 27. Nike
You can get Nike shoes at many online stores; however, brand die-hards should head straight to the source at the Nike website. Here you'll have access to their full range of products, including first and exclusive access for Nike Members. Plus, you can stay updated on all the latest news and intel with their blog and news pages. The great thing about Nike is its dedication to the sport and the technical aspects of its shoes, as well as its fashion-forward innovations in the world of sneakers and streetwear. The brand boasts a very generous 60-day return period and low-cost shipping for most destinations, including free shipping in certain circumstances.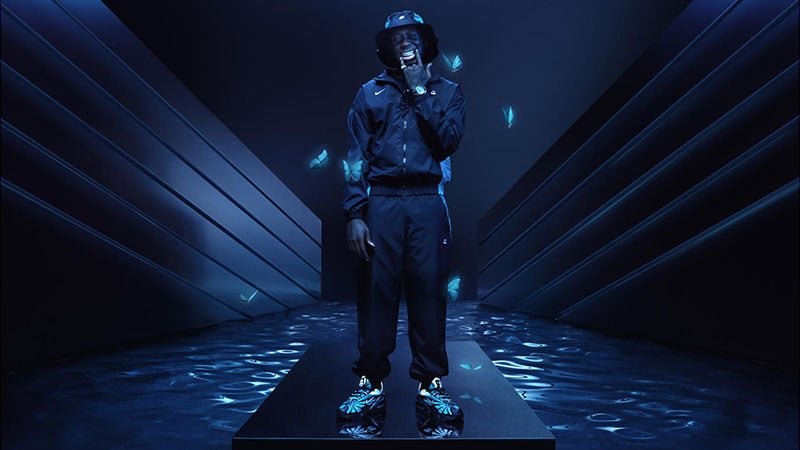 28. Adidas
Shop online for Adidas shoes at their direct website for an excellent experience. It's a full brand immersion in the 3 Stripe Life, where you can shop and learn more about the company, including the latest releases. Buy shoes for the whole family with options for ladies, gents, and kids. You can also sort by other filters, including collaborations expressing craft, creativity, and culture. Adidas charges low flat-rate shipping for all orders, and for most orders in most destinations, there is a 30-day return period for change of mind.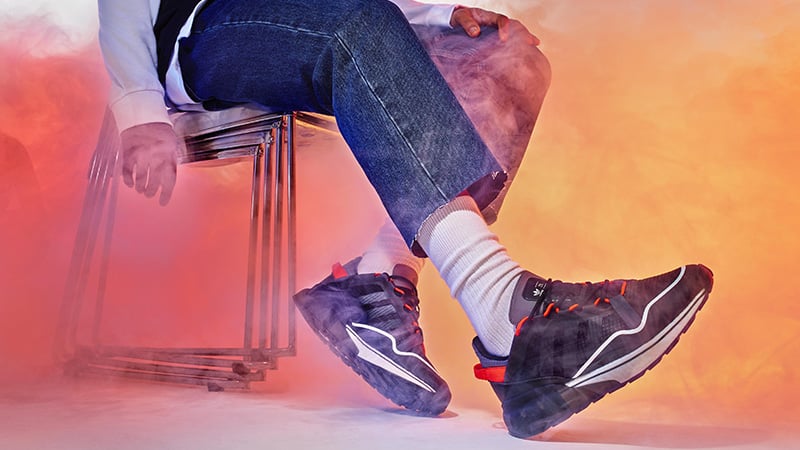 29. Puma
Get in on the freshest trends, releases, collaborations, and collections by shopping online at the Puma website. You'll have access to men's, women's, and kids' shoes for fashion and sport, plus all the latest news. Puma is available in over 120 countries globally, many of which have local stores and a local website that facilitates online shopping. The website will automatically redirect to your country, but you can also select the destination manually. As such, delivery costs and return policies can vary between locales. In the United States, customers enjoy flat-rate delivery and free returns within 45 days, while Australian customers also have flat-rate postage but free returns within 50 days.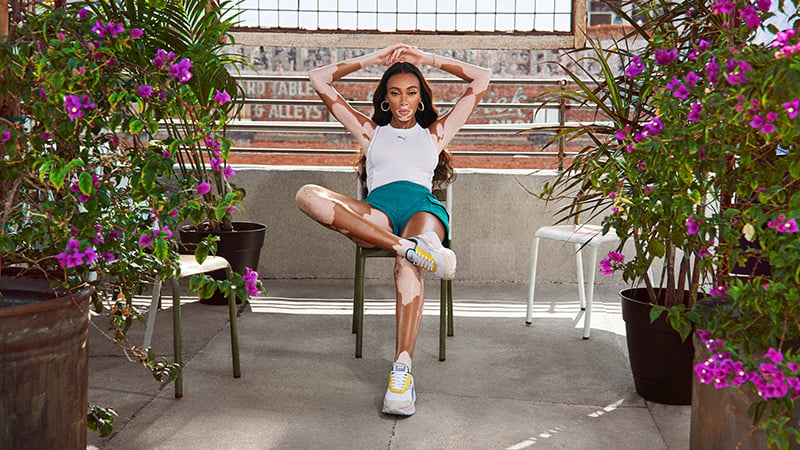 30. Reebok
Like other large sportswear brands, Reebok has different online shoe stores for various destinations. This makes delivery and returns quicker and easier, so you'll wear your new kicks in no time! Plus, you'll also get access to the latest releases and newest stock in your country. Explore men's, women's, and children's shoes, or sort by collection or sport. You'll find the perfect pair of shoes for running, training, or just chilling around town and running errands on weekends.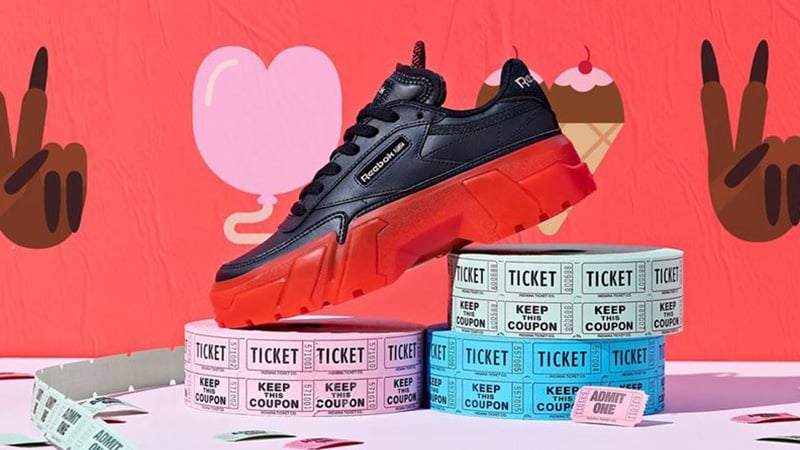 31. New Balance
New Balance helps both professional and casual athletes reach their goals. Consequently, if you're looking for a new pair of sports shoes, then you should head straight to their brand website for the latest releases and most comprehensive offerings. In addition to sports styles, you can get a great selection of everyday street sneakers for casual weekend wear. The brand is based in Boston, Massachusetts, so United States customers enjoy free returns within 45 days of purchase and free shipping on all orders over $50. Outside of the US, customers living in the UK, Australia, and New Zealand can also access New Balance shoes via individual international websites.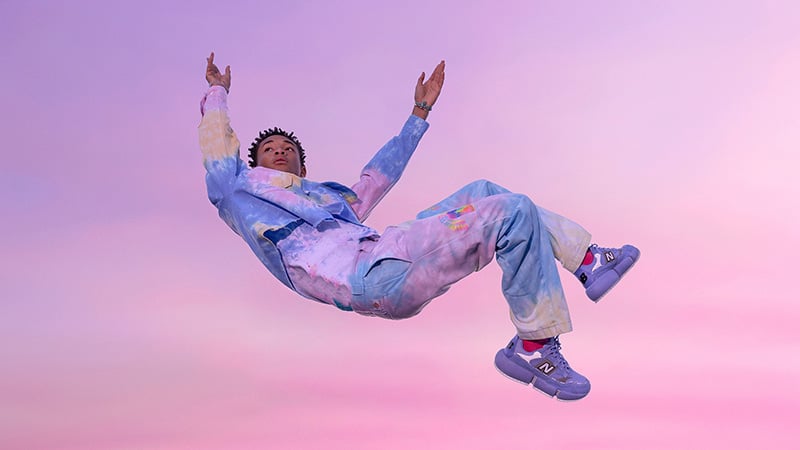 32. Skechers
Money can't buy happiness, but it certainly can buy comfort when you're shopping online at Skechers. The brand is known for both its performance and lifestyle shoes, with a portfolio of over 3,000 designs. Choose podiatrist-certified arch support, technologically designed styles for running or golf, or stylish and casual everyday shoes. The company is headquartered in Manhattan Beach, California, but sells in over 170 countries, with nearly 4,000 stores available worldwide. There are also various websites for different countries that make shipping from strategic centers fast and reliable, so you get your shoes quicker. When shopping, select the country to get the correct currency, shipping rates, and returns.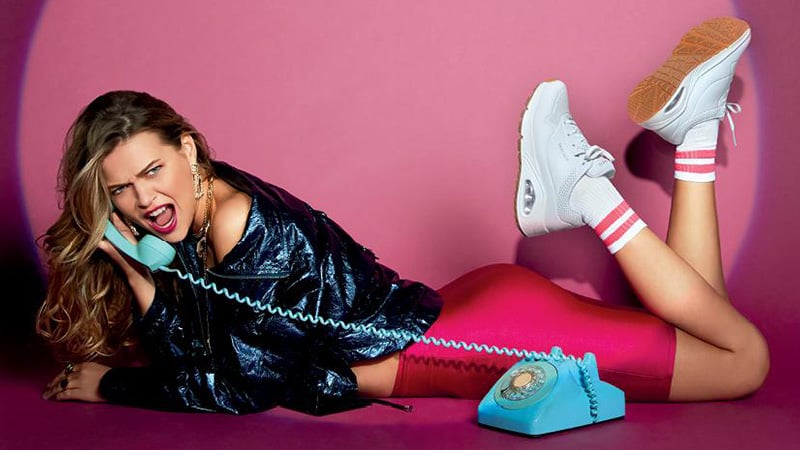 33. Vans
Take your street cred to another level by shopping for shoes at the online Vans store. You can get your hands on cool kicks for the whole family, with options for the ladies, the gents, and the kids (and even tiny cute infant sneakers!). Designed initially as skate shoes, Vans is synonymous with urban street style. Some of the most popular designs include the Sk8-Hi, Old Skool, and Authentics. If you're looking for something fresh, sign up for the special project mailing list to get notified of new releases and collaborations to stay ahead of the pack. Like other stand-alone retail brands with a global reach, customers worldwide can shop online through their local website. Alternatively, Vans are often available through other online shoe stores.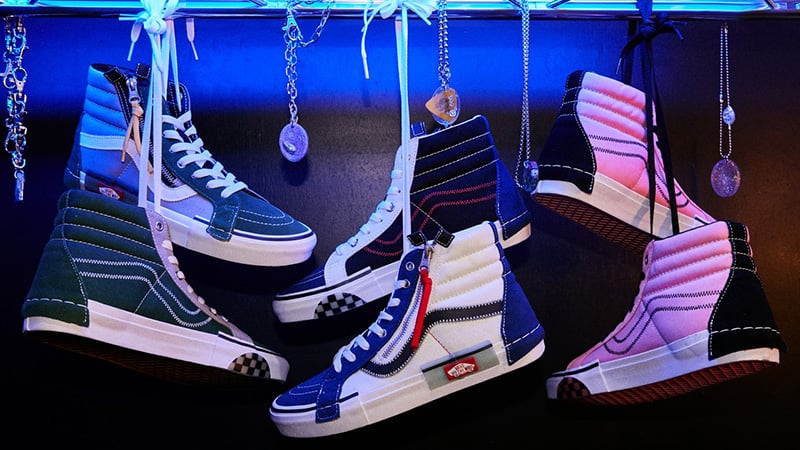 How to Choose Shoes Online
Thousands of shoes are available in online stores, so it can seem a little daunting to scroll through them all. Before you grab your laptop and jump online, there are a few tips and tricks to help you narrow down your search and choose the right pair. After all, if you can get it right the first time, you don't need to worry about the return policy! That's why having an idea of the style you're looking for, knowing your measurements, and being familiar with brands can help. With this knowledge, you'll be entering those credit card deets quickly!
Know Your Foot Measurements
Like buying clothing, if you know your foot measurements, you can make a more informed decision about what size shoe to buy. Not all websites or brands will have a sizing chart with measurements, but if they do, use it. That's because you can experience size fluctuations between brands, types of shoes, and even materials. Generic size charts are also available to compare your measurements for a starting point. These charts will generally provide both men's and women's sizing, which is particularly handy when shopping with unisex brands. Also, remember that shoes made in the UK, US, and Europe all use a different sizing scale, so make sure you're reading the size correctly!
Have an Idea of What Shoes You Want to Buy
Online stores have the ability to showcase thousands of different designs. Consequently, unless you have hours to burn, it's best to know what shoes you want to buy. If it's for a particular outfit, even deciding on a couple of colors that would work will help narrow the search. When it comes to sneakers or running shoes, it can be helpful to know what brands you like, what support you need, and what you're intended use is. While it's good to keep an open mind about styles you might not have considered, you must focus on your parameters to save time and prevent yourself from being overwhelmed by choice.
Try the Shoes at a Local Store Before Purchasing them Online
If you've found a pair of shoes online that you like but are still not 100% sure about, head into a local store to try them first. That way, you can see how they look and feel in real life without committing. While some online websites don't have physical locations, if it's a big brand such as Nike or similar, there are likely other companies with brick-and-mortar stores that you can visit.
Buy Brands You Have Tried Before
Regarding clothing, some brands just fit your body better than others. The same applies to shoes. Some brands will work with your feet, while others won't. As such, when shopping online, it's good to look at brands you've tried or owned. While the sizing and fit can still vary between styles of the same brand, generally, you'll have a better success rate with this method. Plus, if you've shopped with them and have an account, you can look up past orders to get a good idea for sizing.
Make Sure the Store Has a Good Returns Policy
Buying shoes online has an inherent risk that they won't be quite right or don't fit well. As such, shopping from sites that let you return items if you change your mind or it doesn't fit is essential. Make sure to always read the returns policy before purchasing, as this will outline the allowable period if you need to cover postage and whether you'll get a refund or store credit. Many places offer free returns, so you don't have to incur the cost of postage, which is a great perk. Refunds will generally go back to your initial purchase method but can take a couple of weeks to process. Finally, don't forget that shipping can take a while, so ideally, you want to look for at least a 14-day refund policy. This gives you about a week to decide and a week for transit to make the deadline.
How to Measure Your Feed Correctly
Knowing your foot measurements can help you make a much more educated decision about shoe size. You'll need bare feet, two pieces of A4 paper, a pen, and a ruler to find your measurements. Stand barefoot on the paper and holding the pen vertically, trace around your whole foot. Then, measure the distance from the back of your heel to the end of the longest toe and across the broadest part of the foot. Repeat for both feet; don't fret if one foot is larger. Compare this to a length sizing chart to select the closest match in shoe size. Size up if you're in between or have one larger foot. Next, use a width chart to determine your foot's width, keeping in mind that not all shoe designs have different widths. Finally, remember that sizes can fluctuate between brands, styles, and materials like clothing.
Shoe Stores FAQs
What are the best online shoe stores?
The best online shoe stores for casual styles are Zappos, END., and Sneakersnstuff, while for high-fashion, designer styles, head to Ssense, FARFETCH, or  MATCHESFASHION. Then, when it comes to sports shoes, it's hard to go past the brand websites for Nike, Adidas, Puma, and New Balance.
How do I know what size shoe to buy online?
The best way to know your shoe size is to measure your foot and compare it to a sizing chart. Some brands will have sizing charts on their website; otherwise, you can find a generic webpage with the conversions. To measure your foot, trace around it on a piece of paper with a pen, and measure the distance from the back of your heel to the tip of the longest toe, plus across the broadest part of your foot. If you're between sizes or one foot is slightly larger, size up rather than down. 
What is the refund policy for online shoe stores?
The refund policy for online shoe stores will vary between websites and countries. Most online retailers offer a reasonably generous policy with 14 days to return unwanted, unworn merchandise in its original packaging. However, it's crucial to confirm the policy for each brand every time you purchase so you don't get caught out.
Can you return shoes you have worn?
Generally, the only circumstances where you can return worn shoes is if they are faulty. If you simply change your mind, retailers won't accept the return.
Is it bad to buy shoes online?
Any online purchases come with an inherent risk that they might not be quite right; however, buying shoes online isn't a bad thing. You just need to make sure you do your research, check the return policy, and make an educated guess about size and fit. Many other benefits outweigh any negatives, including the vast range online shopping gives you access to and the fact that you can shop any time, anywhere!
SUBSCRIBE TO OUR NEWSLETTER
Subscribe to our mailing list and get interesting stuff and updates to your email inbox.