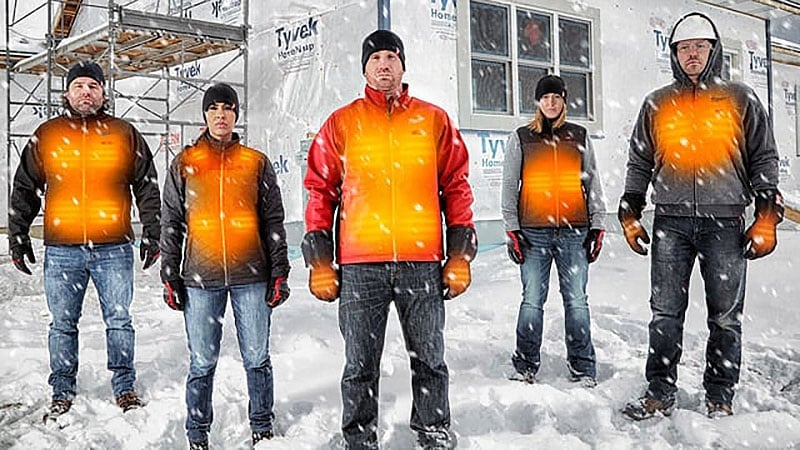 There are a few key things you need to keep warm in the freezing cold. From thermals to a pair of wooly socks, arguably the most important is a heated jacket. This innovative outerwear provides warmth to the entire top half of the body using heated panels and a battery, keeping you snug for hours on end. From a motorcycle ride in the rain to a day out in the snow, these jackets provide protection from the elements, while keeping your body heat regulated for optimum performance. Get ready for your next adventure, and stay warm and comfortable with these best heated jackets.
What is a Heated Jacket?
Heated jackets are perfect for the person who spends a lot of time outdoors. As the name suggests, they're a piece of clothing that is heated, usually with in-built panels, aimed to protect you against the elements. Using batteries, the outerwear is designed to trap heat inside and prevent you from getting cold. Depending on the brand you choose, you can find a design that heats up the front parts of the chest, you back, and even your shoulders. Most jackets have a battery life of anywhere from three to ten hours, but again, this depends on the brand you choose.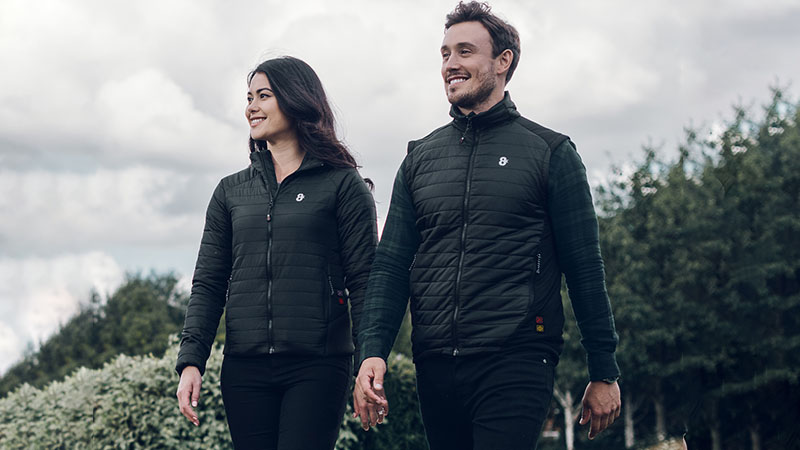 Best Heated Jackets
1. ORORO Men's Soft Shell Heated Jacket
It's time to say goodbye to freezing cold winds with this heated jacket from Ororo. This company specializes in heated clothing, so you know you're safe if you're wearing this brand. This outerwear provides heat across the whole body, distributed evenly across the core areas. Using softshell fabric, it is lightweight and easy to wear, plus is water-resistant just in case you get caught in the rain. The rechargeable battery powers you for ten hours, providing fast and effortless heat to your midsection for all-day comfort.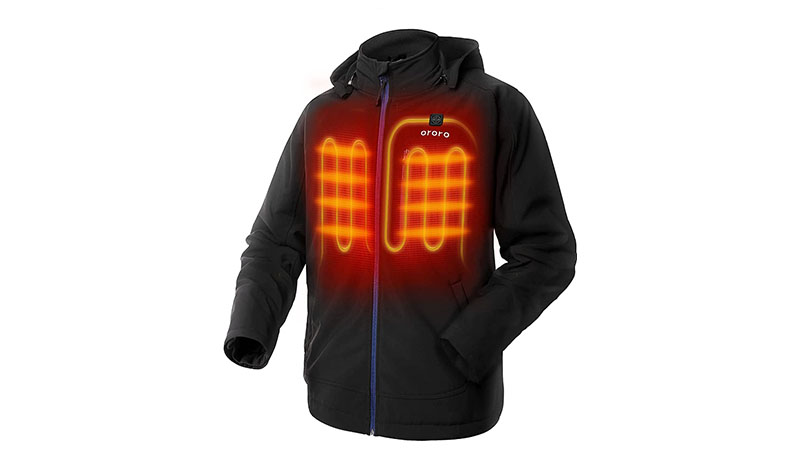 2. Tidewe Camo Soft Shell Heated Jacket
When you're out hunting, the last thing you want is to feel the chill. This jacket provides strategic warmth to the whole body, and the battery power is safe enough to use anywhere. You can use it for up to ten hours with three heat settings. You can even charge your phone while you're at it. While it's available in traditional shades, you can choose camo print to help blend in with your surroundings, too, making it one of the most useful pieces of outerwear for your outdoor adventure.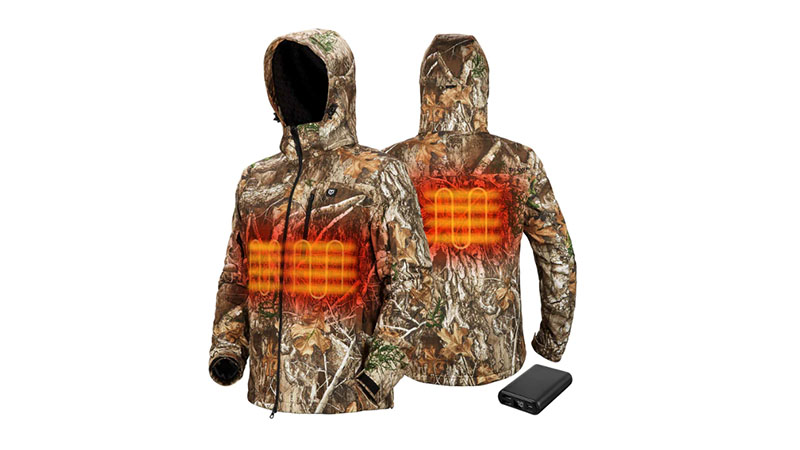 3. DEWBU Heated Jacket
Staying warm has never been so easy! This women's jacket is stylish and sleek, while providing effortless heat across the entire body. There are three zones that operate in three key temperatures: left and right side of the chest and the mid-back. In only seconds, the entire jacket will warm up, and features multiple pockets for optimum storage and comfort. There's also a large zipper at the front, with fabric made to endure the roughest of temperatures.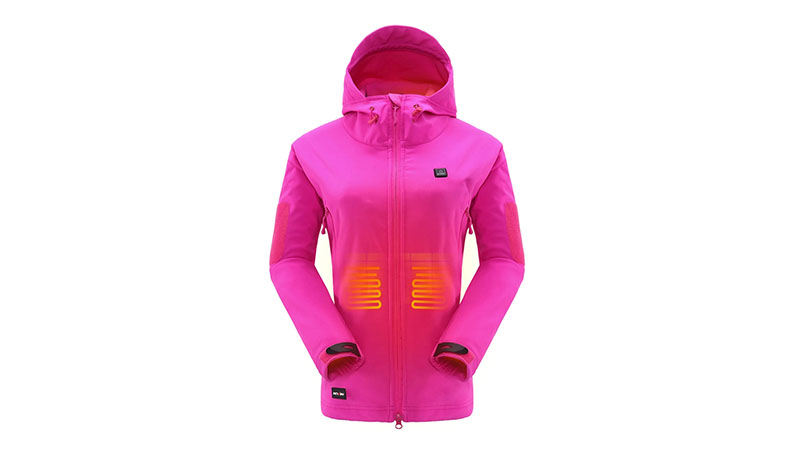 4. Dr. Prepare Unisex Heated Vest
Using batteries, you can keep yourself protected from the elements, thanks to this unisex vest from Dr. Prepare. The carbon fibre hear outwear features three temperature levels, heating up six core parts of the body, including your neck, abdomen, waist, and back. You can also control how much heat you want across your body, thanks to its four zipper design. You can stay warm for up to seven hours at a low level, maintaining maximum temperature for up to three.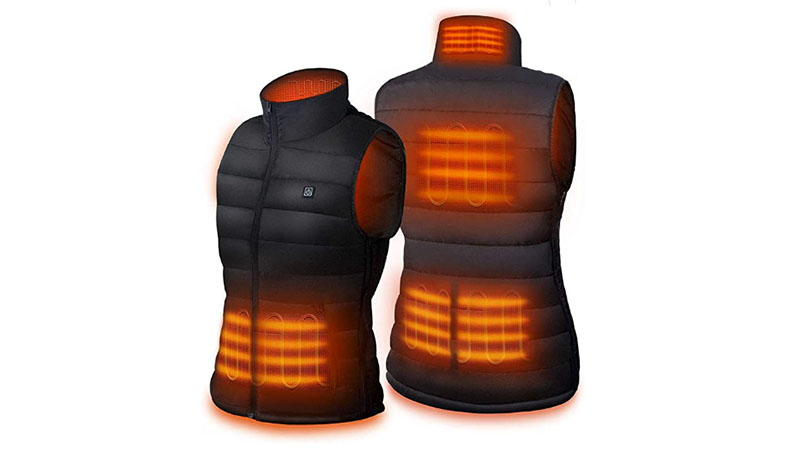 5. Heatedtek Heated Vest
From the neck to the hips, this heated vest is the ultimate outdoor companion. Inside this outerwear, there are eight heating areas with three varying levels. This is a durable and water-resistant construction, which will fight the harsh weather conditions like wind and rain, keeping your body secure and body temperature warm for hours. In just three to five seconds, your whole top half will feel snuggly, letting you get on with adventures such as hiking, cycling or on your daily walk.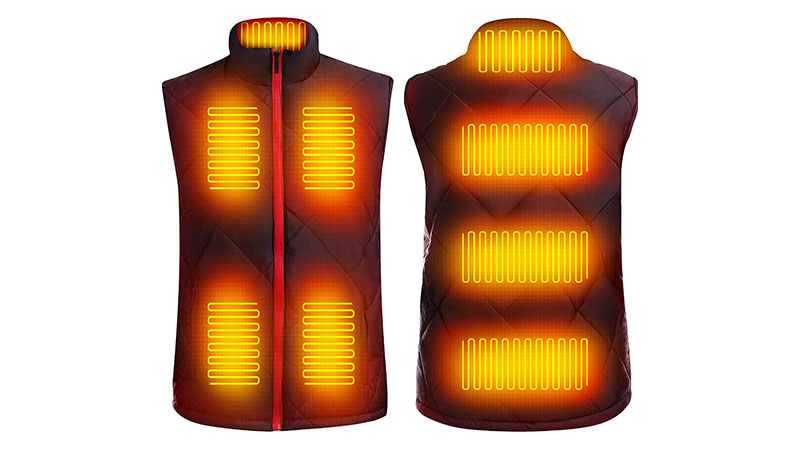 6. Venustas Heated Jacket
If you've tried a heated jacket before but you want to go one step further, this option from Venustas is the way to go. The heating panels inside this outerwear are 30% larger than alternatives, which means you can trap more warmth than ever before. There are three heat settings, which can last up to nine hours, heating your shoulders, back and midsection. If that's not enough, you can even charge your phone while you use it. So, if you're heading to a hike and want to stay warm while you take killer photos, this is the ultimate choice.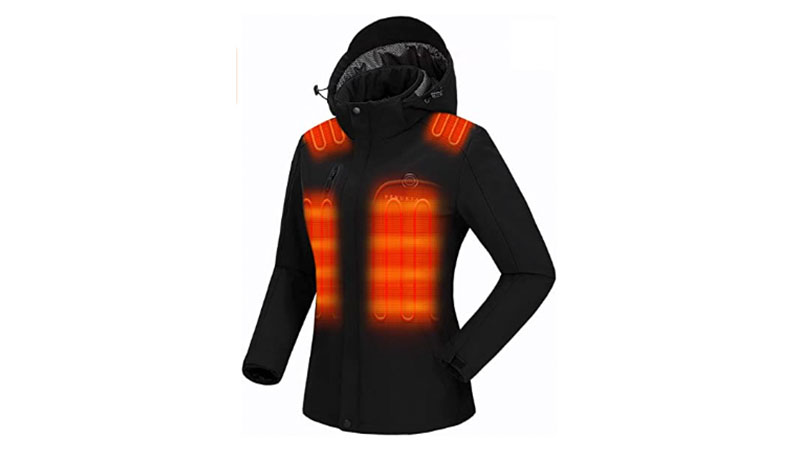 6. Doace Rechargeable Heated Vest
Staying warm during rough weather can be a challenge, but this heated vest makes it so easy. Giving you unrestricted movement, it will keep you snuggly in eight key areas of the body with three temperature settings. You can also ensure that all parts are heated, or switch between three sections for specified heating. Temperatures range from 40℃ (104℉) to 65℃ (150℉), keeping you safe and dry for any adventure. From hiking to walking the dog in the early morning, this is the ultimate companion for chilly weather.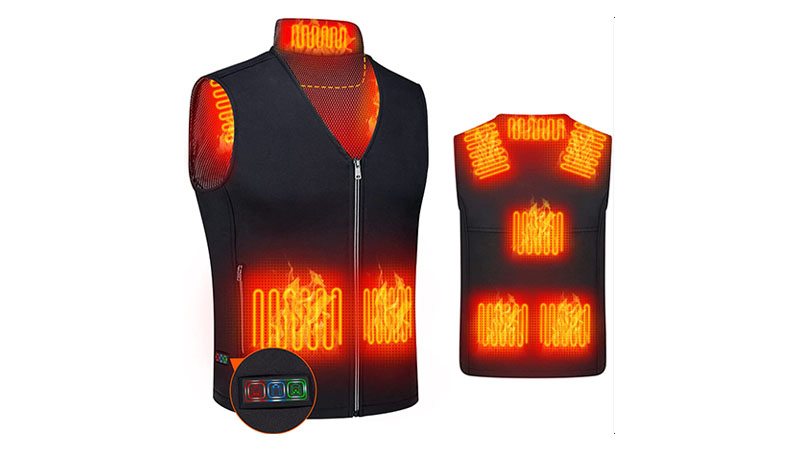 7. Smarkey Heated Vest
If you want to stay warm but don't need an entire jacket, these vests from Smarkey will do the trick. The smart outerwear provides continuous heat over critical parts of the upper-half, including the chest and mid-back. It's ideal for mountaineering, hiking, motorbike riding, and everything in between. A fully charged battery lasts up to eight hours, and thanks to its soft shell construction, it's comfortable to wear all day long.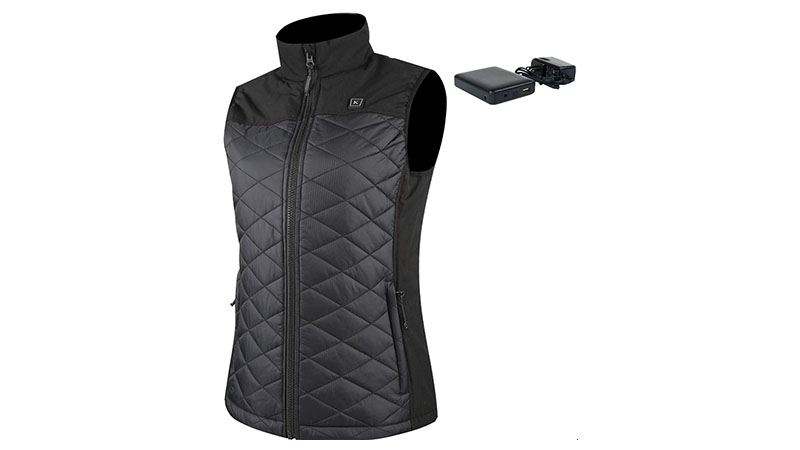 8. CONQUECO Heated Jacket
Stay warm in any setting with this unisex heated jacket. The design allows you to keep snug in the coldest setting, while maintaining pure comfort. Giving you three heating elements from its carbon fiber construction, you can easily auto-jump from every temperature with just the touch of a button. You have to provide your own power bank for this outerwear, and it's recommended that you wear minimal layers to prevent over-heating. This is ideal for icy temperatures, and are perfect for adventures like hiking in the mountains or even taking your dog for a walk during winter.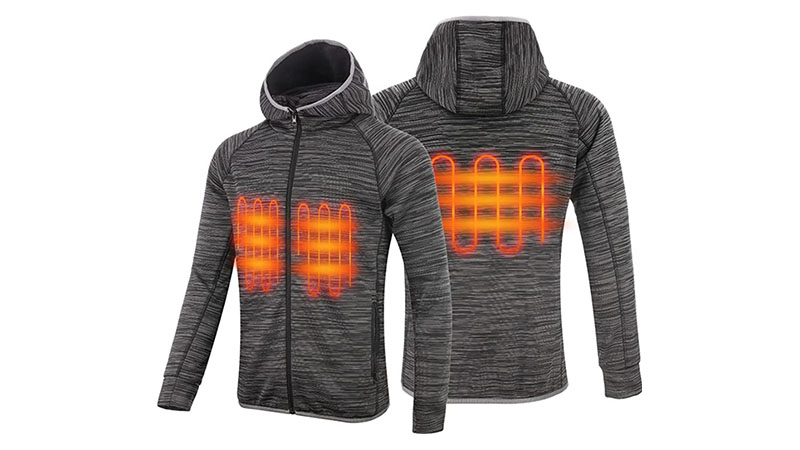 9. Columbia Omni-Heat Insulated Jacket
With advanced heating, the Omni-Heat insulated jacket from Columbia features thermal-reflective technology to keep you warm. The lining of this outerwear is gold, which traps heat and blocks the cold from coming in, all while letting you breathe and prevent sweating. The Double Wall construction also stops the harsh wind with a water-resistant outer if you get caught in wild weather.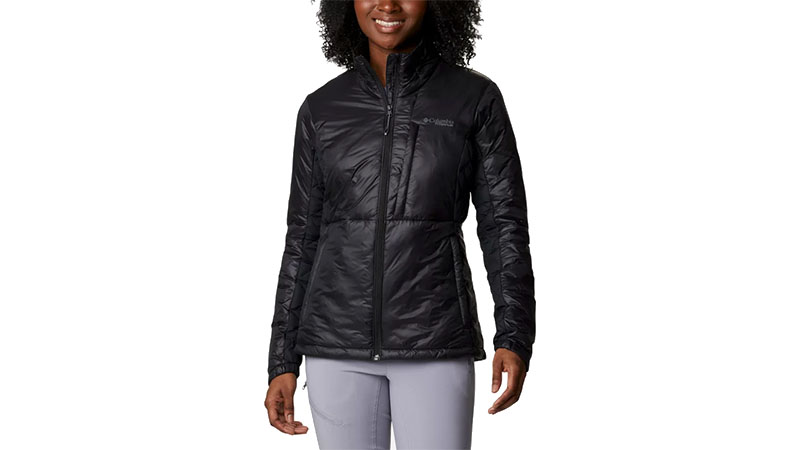 10. Leather Heated Scooter Jacket
No motorcyclist is ready to take on the road without a leather jacket. But this outerwear takes it to the next level. Crafted using cowhide leather, it features heat panels to store warmth to your body while you ride. There are three levels of heat to select which are easily adjustable. This is a unique design and is a level up from traditional biker jackets. No matter how windy or cold, this is the perfect solution to staying warm in the open.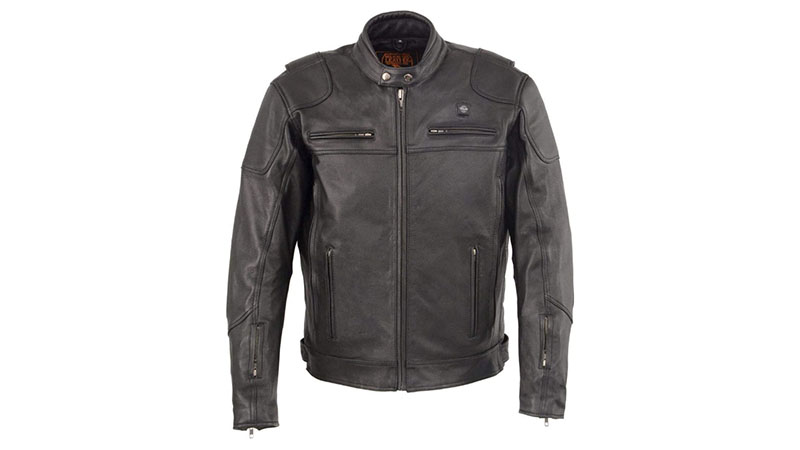 Heated Jacket Buying Guide
There are plenty of things you need to know before buying a heated jacket. From the perfect temperature settings to battery life, it's important to have a better understanding of the outerwear's potential before committing to purchase.
Voltage
Heated jackets will typically come with a battery to create warmth. Before you make a decision you need to check the voltage of the battery. If it has a higher voltage, it will heat for a longer period of time, and get to the desired temperature faster. The most common voltage sizes for heated clothing are anywhere from 5-20V. To stay warm for eight hours, opt for a 7V battery, but if you want anything longer than that, your best bet is 12V.

Battery Life
As with most things that run on batteries, the more you use the battery, the faster it will deplete. Many jackets feature a rechargeable battery, which can take a few hours to fully charge. For longer-lasting life and ultimate power reliability, it's best to choose a jacket with a lithium battery.

Run Time
The type of voltage will determine how long your battery is expected to last. Essentially, the larger the voltage, the longer it will last. If you want to stay warm for an entire day, opt for a battery that is 7-12V. It's also important to remember that the life of your battery also depends on the heat setting you choose. If you want to keep it on 'high' the entire time, you can expect to stay warm for around three hours. Whereas keeping it on 'low' can see the battery last all day long.

Charging Time
The charging time for a heated jacket depends entirely on the size of the battery. For example, you can expect to fully charge a 12V jacket within ten hours. There are other alternatives that offer fast charging – here you can expect to wait only a few hours before taking it out for an adventure.

Wind and Water Resistant
The beauty behind a heated piece of clothing is its versatility. These jackets often feature a water repellent and wind-resistant fabric to protect the wearer from the elements. This makes it a fantastic choice if you plan to go hiking, hunting, or even taking a motorbike ride.
Material
While there are many different styles of heated jackets, the most popular material choice is water-resistant carbon fiber or polyester. These will repel water and shield you from the harsh wind while preventing you from sweating and overheating. If you're in the snow, your best option is Gore-Tex, as it repels the chilliest temperatures and shields from rough winds. You can also find alternative fabrics that are perfect for motorbike riding, such as leather. Be on the lookout for the right material for you, and how it can help you while you're outside.

Safety
Heated jackets are pretty safe, and are a great option if you need to keep the chill at bay. Most jackets that have heated panels built-in often don't reach a voltage level higher than 10. They're also safe from EMF radiations, thanks to the low voltage. But as always, be sure to check all reviews of the brand before you commit – there are companies that specialize in heated clothing which will be the best option.

Other Features
Not only are heated jackets a great way to keep warm in the coldest weather, but they're also an amazing source of electricity. Certain jackets offer a USB port, so you can charge your phone while you're out. If you can opt for a jacket that has a spare battery that you can take anywhere with you. Other extra features include plenty of pockets, hoods, and high neck designs for maximum protection.

Heated Jacket FAQs
Are heated jackets good for you?
Heated jackets are a safe and effective way to stay warm. The battery is a low enough voltage making it perfectly safe to wear. What's more, those who suffer from sore joints and muscles may also benefit from wearing a heated jacket.
Are heated jackets safe?
Yes, heated jackets are a safe choice. Thanks to their low voltage, it generates a frequency of 0Hz, so there is no risk of radiation. With this low voltage, there's also no risk of electrocution. Plus, due to its water-repelling fabric, they won't catch fire, either. 
How should a heated jacket fit?
When it comes to sizing, make sure the heated fabric sits close to your body, but not close enough to cause discomfort. As they generate a bit of heat, it's also best to make sure you can fit at least one layer of clothing underneath, but avoid wearing too many as you may run the risk of overheating. 
Are heated jackets safe from EMF Radiation?
You will not get exposed to EMF radiation if you wear a heated jacket. This is because the most common battery voltages are no larger than 12V, which creates 0Hz.
Are panels used in the heated jacket fireproof?
Each heated jacket s created to prevent from catching fire. The panels inside the outerwear will not exceed a maximum heat, and will not catch fire even if set at the highest temperature level. 
Is a heated jacket machine washable?
Yes, you can wash most heated jackets. The amazing technology allows you to wash in the washing machine, but it is not possible to dry clean. When washing heated clothing, place it in a mesh bag before placing it in the washing machine, and then let it dry on a line or laying flat. 
Who makes the best heated jacket?
There are a few brands that are the best for heated clothing. Ororo is a leading brand that provides clothing that can heat up in as little as ten seconds. They specialize in outerwear designed for the outdoor elements, such as snow and rough wind. Other great brands include ProSmart, Milwaukee, and DEWBU, as they provide warmth in key areas of the body and last for hours on end. 
SUBSCRIBE TO OUR NEWSLETTER
Subscribe to our mailing list and get interesting stuff and updates to your email inbox.