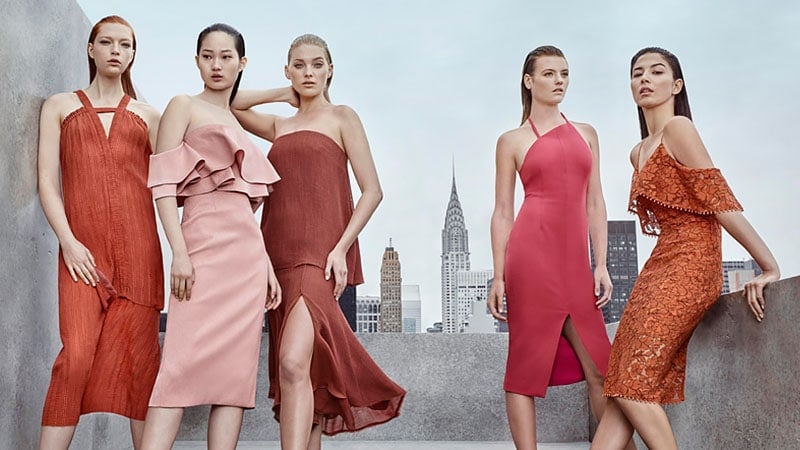 While special events are always exciting, deciding what to wear to them can be stressful, especially when dress codes are involved. So, when you receive an invitation with the words "cocktail attire" on it, it's natural to feel a little daunted. After all, choosing an outfit that is appropriate while still being fabulous can be a challenge. Luckily, we're here to help. To ensure you turn heads while fitting in at your next event or function, we've created this handy guide to cocktail attire for women.
RELATED: A Guide to Women's Dress Codes for All Occasions
What is Cocktail Attire for Women?
Cocktail attire for women is a dress code that offers the perfect balance between casual and formal dress. It's crucial to remember that when you see "cocktail attire" as the dress code, you should keep it classy and not wear anything too revealing or informal. This dress code allows you the chance to showcase your unique style by experimenting with various fabrics, colors, and prints. With its flexibility and creativity, cocktail attire is a great opportunity to get creative with your wardrobe while keeping it elegant.
Cocktail Attire Dos
Do: Select a dress that finishes at or above the knees.
Do: Keep things fun with unique cuts, colors, and embellishments.
Do: Add playful yet sophisticated accessories.
Do: Tailor your cocktail look to suit the event or occasion.
Do: Opt for a color that is darker or has a more neutral tone.
Do: Select shoes that provide comfort.
Cocktail Attire Don'ts
Don't: Wear a gown.
Don't: Choose an outfit that is overly revealing.
Don't: Be afraid to ask the host to clarify the dress code if you're unsure.
Don't: Forget to complete your look with polished hair and makeup.
Don't: Over accessorize
Cocktail Attire Dress Code Key Items
Cocktail Attire Dresses
When it comes to choosing the perfect outfit for a cocktail function, it can be hard to navigate the dress code. However, there's no need to stress as cocktail attire can easily be achieved with the help of a chic party dress. Not only is it a classic choice, but it guarantees a polished and sophisticated appearance. Pair it with some statement heels and minimal accessories to complete the look. Make sure to keep the length in mind and aim for a dress that finishes around the knees for a perfect balance between elegance and comfort.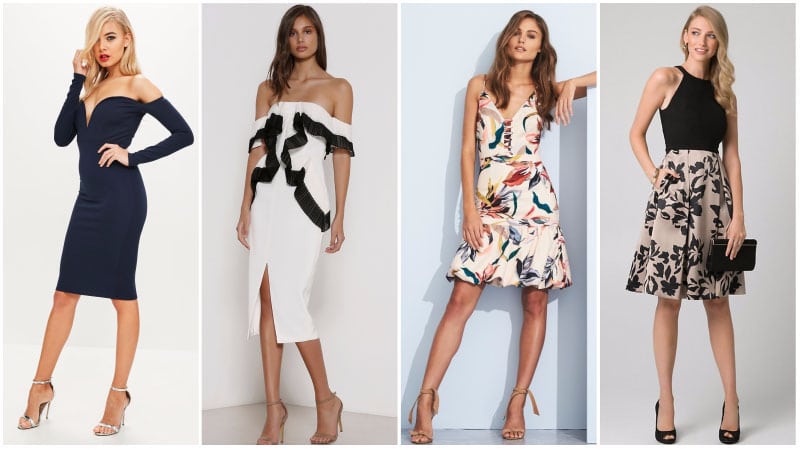 SHOP THE LOOK
Cocktail Attire Shoes
When it comes to attending a cocktail event, there's no question that your choice of shoes plays a crucial role in putting together a complete and polished look. While there are a variety of shoe styles to choose from, it's safe to say that heels are a go-to option for most occasions. A pair of classic black or nude pumps or sandals can elevate any cocktail dress, providing an understated and sophisticated touch. However, if you want to take a more daring approach, you can always opt for a statement shoe to add some personality and flair to your outfit.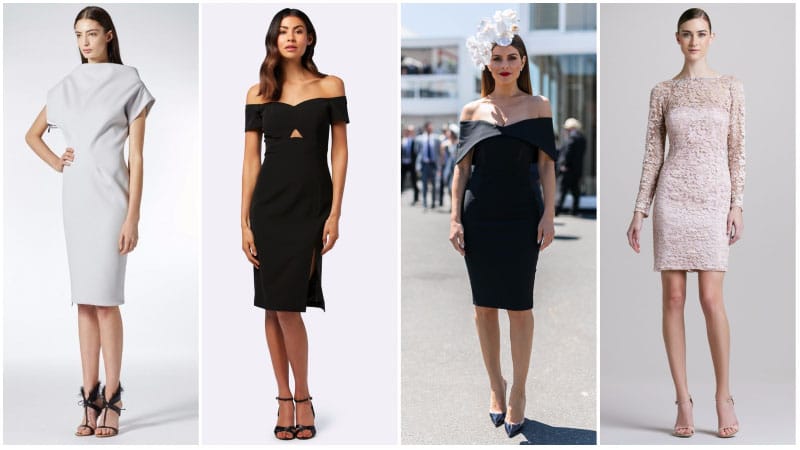 SHOP THE LOOK
Cocktail Attire Accessories
A perfect outfit isn't complete without the right accessories, and this is especially true for cocktail attire. Adding accessories can elevate your look and make it party-ready while still maintaining a high degree of sophistication. The key is to choose pieces that are chic yet exciting and attention-grabbing. A stylish clutch or crossbody bag can be the perfect addition to your cocktail attire, while a necklace or pair of statement earrings can draw the eye and add a touch of glamour.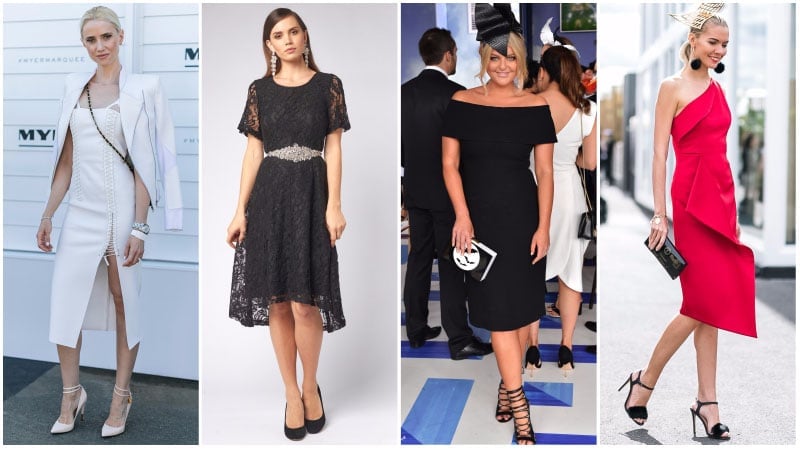 SHOP THE LOOK
Cocktail Attire Women Occasions
Formal Cocktail Attire
When you see "formal cocktail attire" on your calendar, the first thought that comes to mind may be, "What should I wear?". The answer is simple: a little black dress. This timeless piece of clothing is not only a classic, but it also fits perfectly for these kinds of occasions. However, before you choose the first black dress you see, consider the fit of the dress and the quality of the material. Make sure it is not too short, and, most importantly, pair it with sleek accessories to complete the look.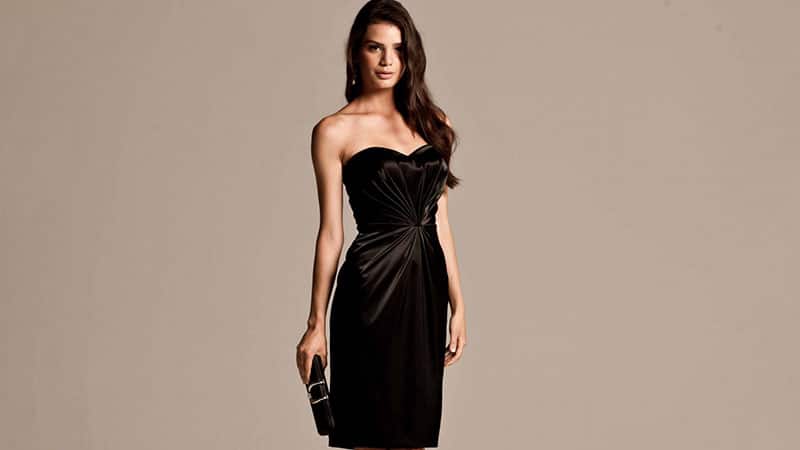 SHOP THE LOOK
Festive Cocktail Attire
As the holidays approach, festivities gear up, and with them come cocktail events. Whether you're attending an office Christmas party or ringing in the new year, dressing for the occasion is crucial. The key to nailing the festive cocktail dress code is to select appropriate attire. For women, that typically means a party dress in a festive color, such as red. This is a time to have fun with fashion and embrace the holiday spirit. To complete the look, choose accessories that pair well with the dress, such as metallic heels or jewelry, to add a touch of glamour.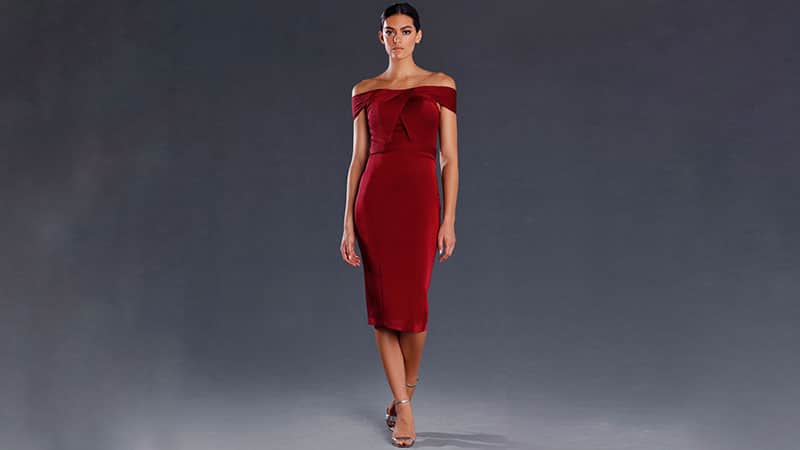 SHOP THE LOOK
Resort Cocktail Dress Code
Planning what to wear on vacation can be just as exciting as planning out your itinerary. And when it comes to dress codes at resorts, opting for stylish and vibrant clothing options is key. The resort cocktail dress code allows for plenty of opportunities to showcase your individual style and have some fun with your outfit choices. Why not try pairing a bold patterned skirt with a matching top? The addition of playful earrings and comfortable yet stylish shoes can complete your look and make a statement at any swanky vacation event.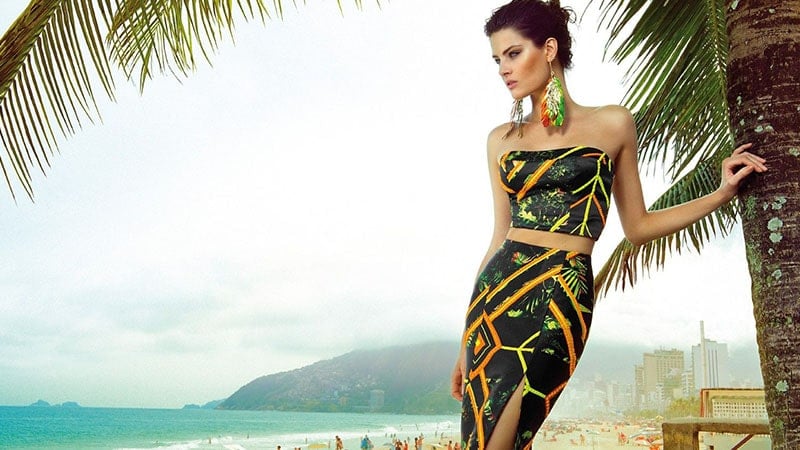 SHOP THE LOOK
Business Cocktail Dress Code
When it comes to business cocktail dress codes, many people find themselves in a tricky situation. The line between appropriate attire and looking too formal or too casual can be hard to navigate. To find the perfect balance, opt for a dress that is sophisticated yet trendy. A knee-length or midi dress with unique detailing or a bold print can make a statement while still remaining polished. When it comes to accessories, keep it simple yet chic with patent black heels and a clutch. A touch of gold jewelry, such as a delicate necklace or statement earrings, adds a touch of glamour without being too over-the-top.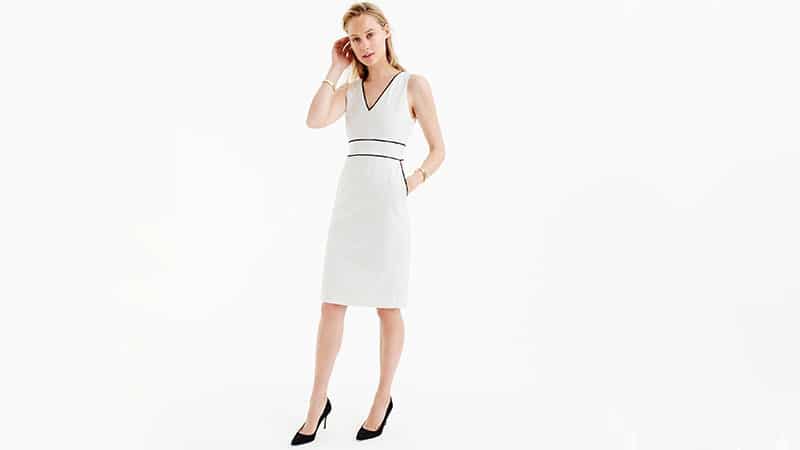 SHOP THE LOOK
Garden Party Cocktail Dress Code
If you have a garden party on the horizon that requires you to adhere to a cocktail attire dress code, you may be unsure of what to wear. One option that is sure to impress the other guests is a feminine and sweet floral dress. Look for one that is made from a lightweight fabric with a flattering drape to achieve a lovely look. But don't stop there! To really complete the outfit, opt for a pair of chic block heels and add a few pretty accessories.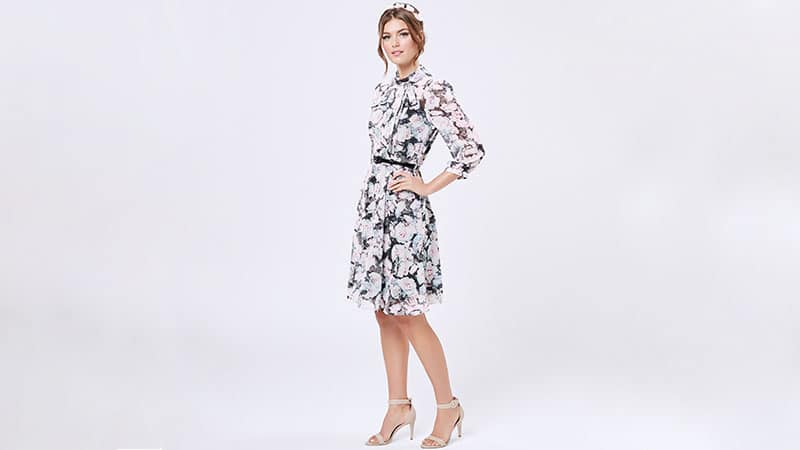 SHOP THE LOOK
Casual Cocktail Attire
When it comes to dressing for a casual cocktail event, it's all about striking the right balance between sophistication and laid-back ease. To achieve this, consider selecting a loose-fitting dress that skims the body without clinging too tightly. Shift style dresses are a great option as they offer a relaxed silhouette that is still elegant and refined. Accessorize your look with simple yet stylish accents, such as block heels that add height without sacrificing comfort, and a casual clutch or chain-strap bag to complete the ensemble.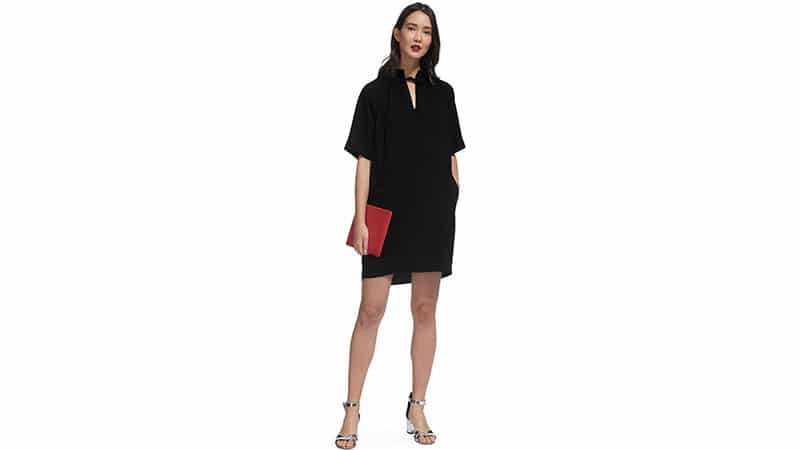 SHOP THE LOOK
Beach Cocktail Dress Code
When preparing for a semi-formal event at the beach, consider wearing a cocktail dress in a vibrant hue. Not only will this make you stand out, but it also brings a touch of fun to the formal atmosphere. Additionally, it's important to opt for a style that is comfortable and unrestrictive for a day spent by the ocean. As for accessories, choose elegant yet practical sandals, a matching purse, and a statement necklace or earrings to add a touch of glamour to your look. Finally, don't forget to bring a light jacket or shawl for those cooler beach evenings.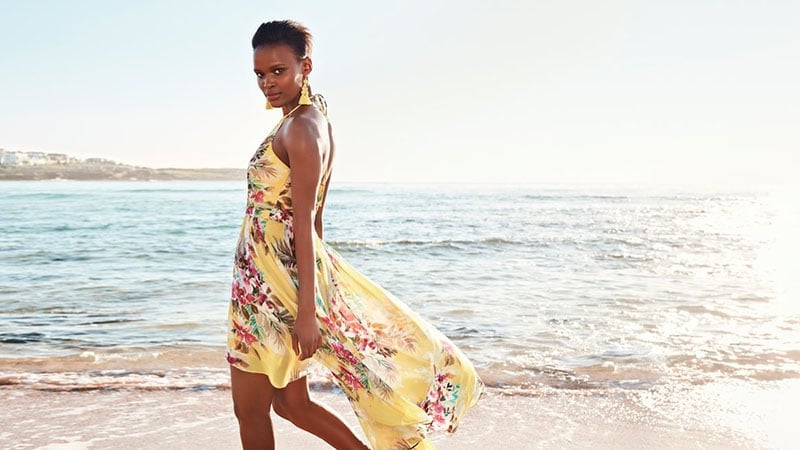 SHOP THE LOOK
Wedding Cocktail Dress Code
Although it may not be appropriate to wear a Little black dress, there are plenty of fantastic outfit options to suit a wedding cocktail dress code. In particular, a feminine dress in a light color makes a lovely choice. Try selecting one in lace or chiffon for a charming look. Then, just add simple and stylish accessories to complete your ensemble.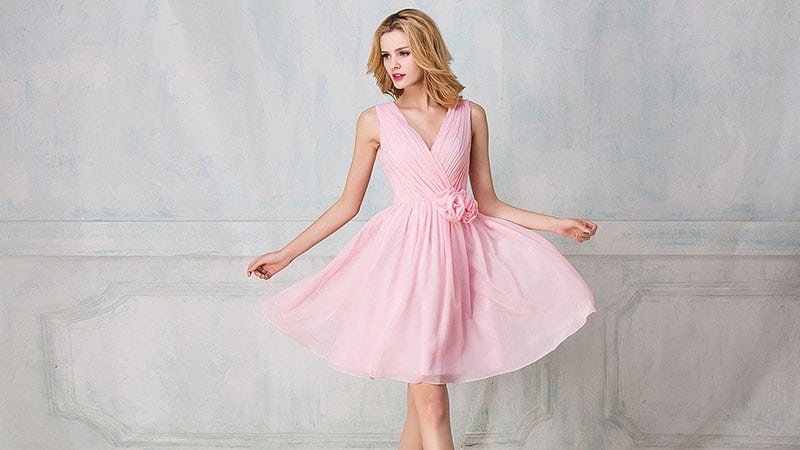 SHOP THE LOOK
Dressing for the Seasons
Summer Cocktail Attire
A short white dress makes a lovely option for a summer cocktail occasion. To ensure your look doesn't appear too casual or plain, just select a design that features unique fabric or details. Then, add mid-heeled sandals and a small shoulder bag. Instead of heavy jewelry, consider wearing a colorful silk headband for a fun touch.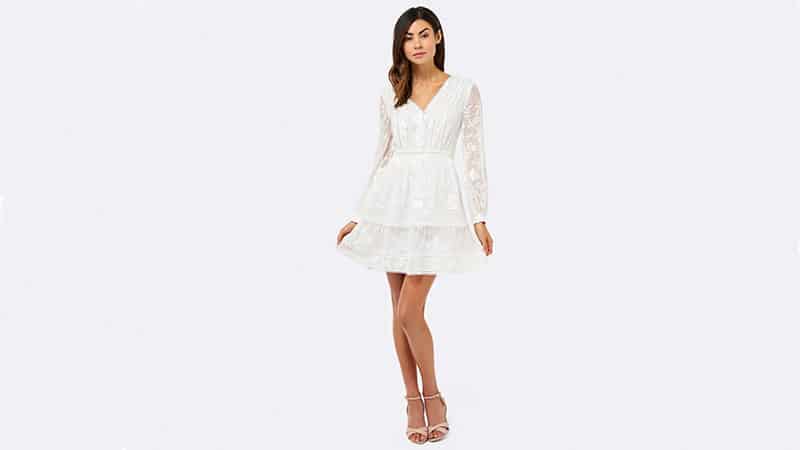 SHOP THE LOOK
Winter Cocktail Attire
If you're looking to nail winter cocktail attire, selecting a dress in a dark color, such as black or navy, is best. Also, ensure you stay warm while baring your legs by opting for a tailored style with sleeves in thick material. For exceptionally cold occasions, consider also taking a stylish coat with you that matches your look.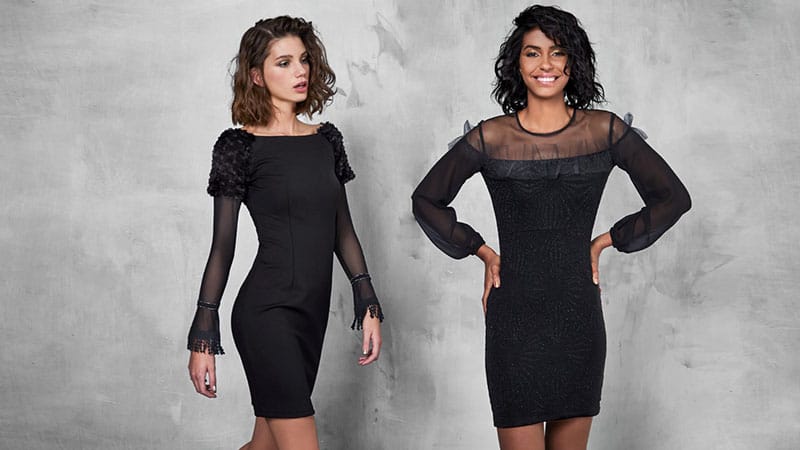 SHOP THE LOOK
Cocktail Dress Code FAQs
What to wear to a cocktail event?
When dressing for a cocktail event, it's important to consider the exact type of occasion to ensure you select an appropriate outfit. By taking into account the occasion, along with the setting and level of formality, you'll be able to choose an ensemble that perfectly suits the day or night.
What's the difference between semiformal and cocktail attire?
Semiformal and cocktail attire are two dress codes that are often confused but have distinct vibes of their own. While cocktail attire is a bit more relaxed and allows for some fun, semiformal attire is all about taking it up a notch in terms of formality. To avoid any confusion, it's important to pay attention to the dress code when choosing your outfit.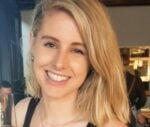 Taylah Brewer holds a bachelor's degree in fashion and business and is a skilled writer with several years of experience in the world of online content creation and copywriting. She is passionate about fashion, beauty, and all things lifestyle-related and has been writing for The Trend Spotter since 2016. She currently works as the Head of Digital & Ecommerce at White & Co.
SUBSCRIBE TO OUR NEWSLETTER
Subscribe to our mailing list and get interesting stuff and updates to your email inbox.