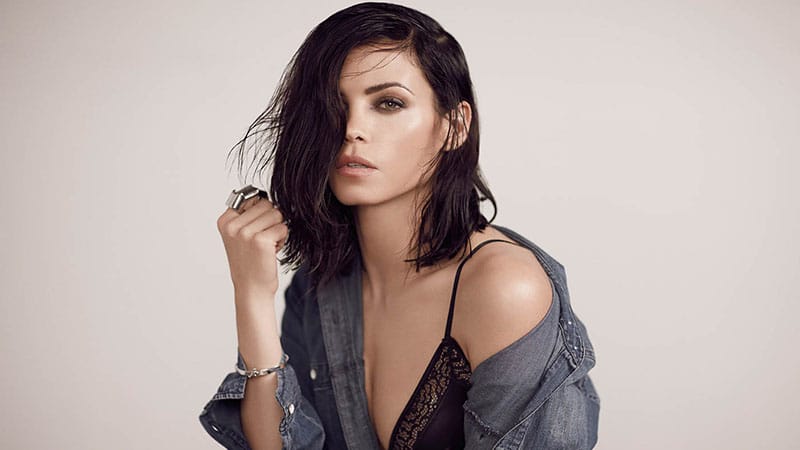 There's no denying that the long bob has been the hairstyle of the year. Also known as a lob, this popular cut has been the favorite of celebrities, models, "it" girls, and many others in 2017. As versatile as it is universally flattering, this chic cut can suit a variety of face shapes and hair textures. All you need to do is find the right version for you. But, with so many variations and options now available, choosing the perfect lob hairstyle can be tricky. Luckily, we're here to help you find your ideal match with this selection of the best long bob hairstyles for every hair type.
RELATED: 40 Most Stylish Bob Haircuts To Try

1. Long Curly Bob Hairstyle
Don't feel that you have to miss out on rocking a long bob hairstyle just because you have curls. A long curly bob can appear seriously stylish, so long as you embrace your natural volume and texture.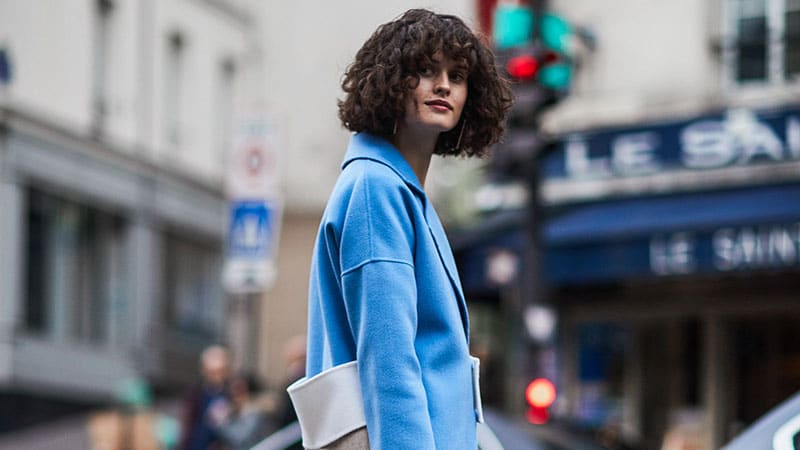 2. Long A-Line Bob Hairstyle
Long A-line bob hairstyles are longer in the front and shorter at the back. The result is a stylish cut that tapers forward toward the face. It can be worn straight or curly for a chic and modern look.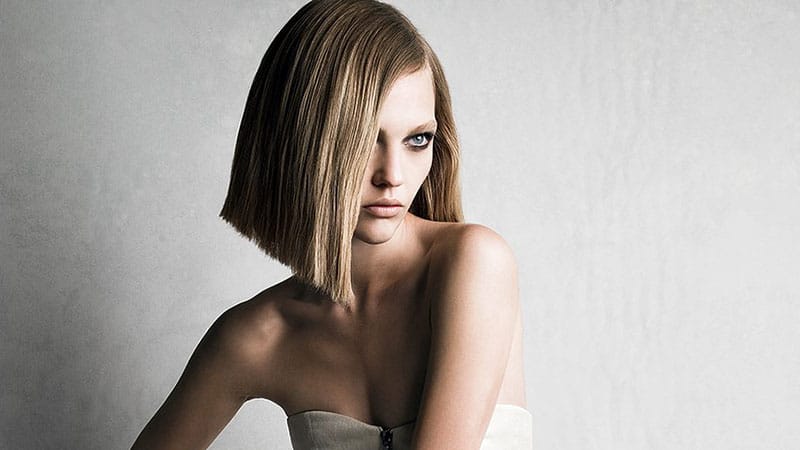 3. Long Angled Bob Hairstyle
Long angled bobs, which can also be called graduated bobs, are highly flattering and versatile. They can frame your face beautifully and look great worn either straight or wavy.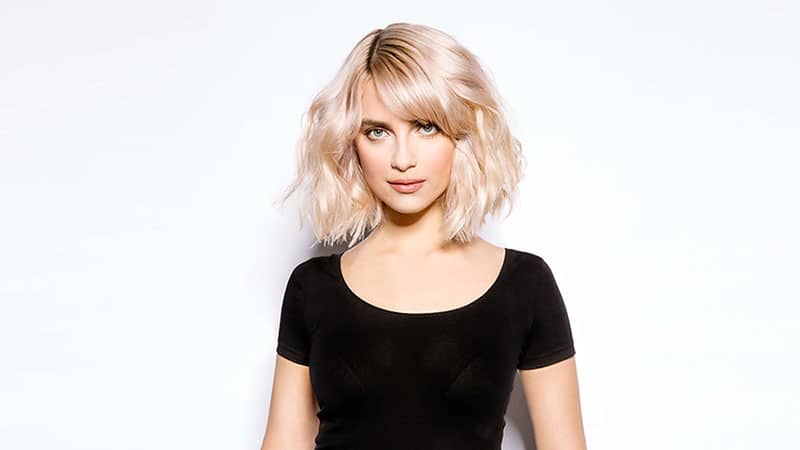 4. Long Bob Hairstyle for Round Face
For ladies with a round face shape, a long bob, or in other words lob can often be one of the most flattering hairstyles. Unlike short bobs, which can make your face appear rounder, lobs can actually slim the appearance of your face thanks to their extra length.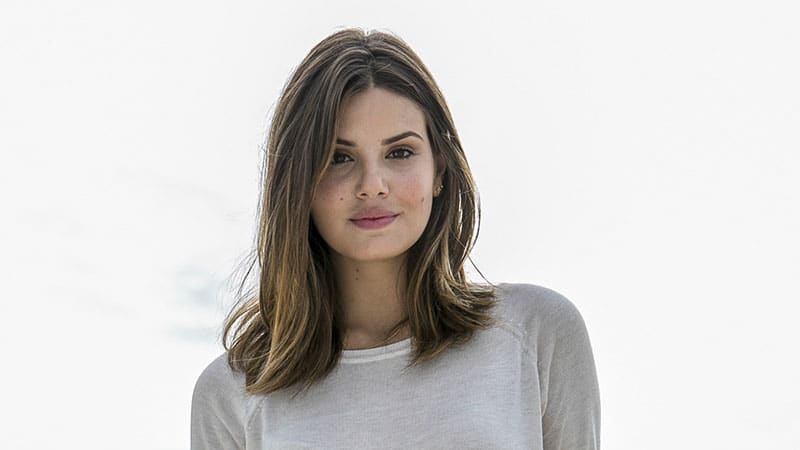 5. Messy Long Bob
One of the great things about a lob is that it can look beautiful when it's disheveled. So, when you're rushing to get out the door, a messy long bob can save you time while still looking chic.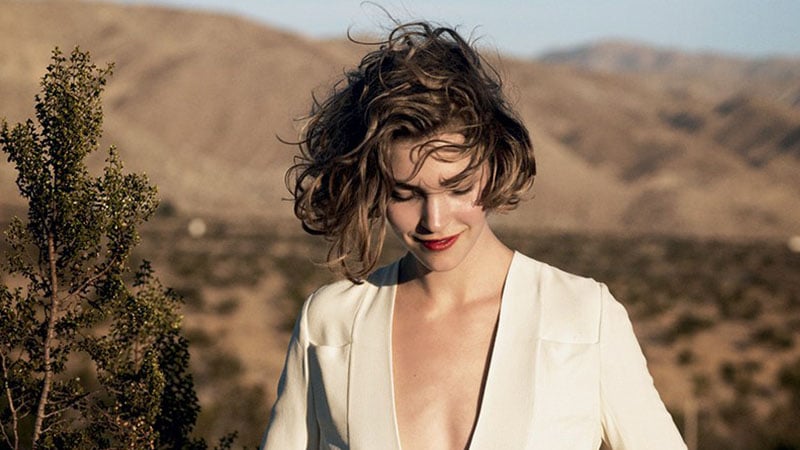 6. Long Bob Hairstyle with Bangs
If you want to rock a bold lob style, why not try a long bob with bangs? The combination of this on-trend length with stylish bangs produces fantastic results. To keep the look from appearing too heavy, ask for a choppy cut.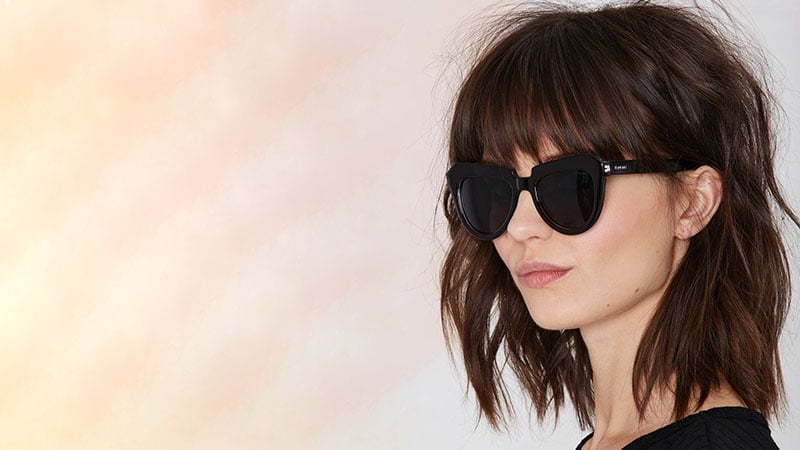 7. Long Layered Bob Hairstyle
Layered long bobs and lobs are one of the most universally flattering hairstyles. Thanks to the cut's short-to-medium length layers, which add movement and texture, the style can suit a range of face shapes and hair types.
RELATED: 25 Stunning Long Layered Hairstyles for Women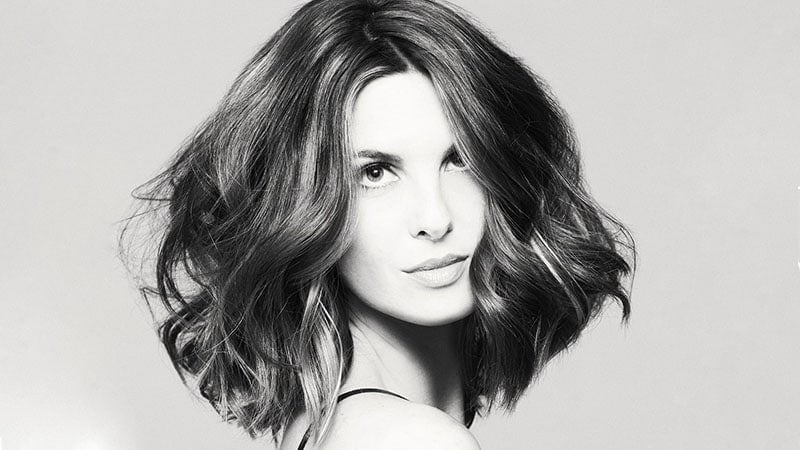 8. Slicked Back Long Bob
There are many ways to wear a lob, including slicked back. Perfect for special events and days when you want to stand out, a slicked back long bob is chic and eye-catching.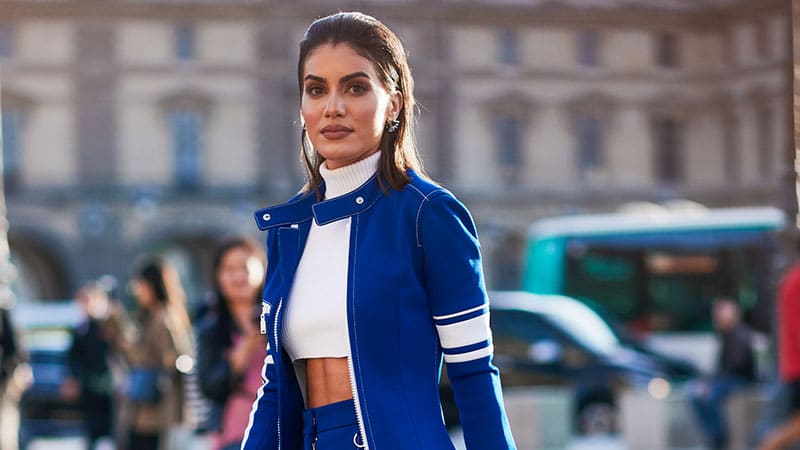 9. Long Bob Hairstyle Short on One Side
For those who like a unique look, a long bob hairstyle that's short on one side can make a fantastic choice. The asymmetrical cut is eye-catching and modern without seeming over-the-top.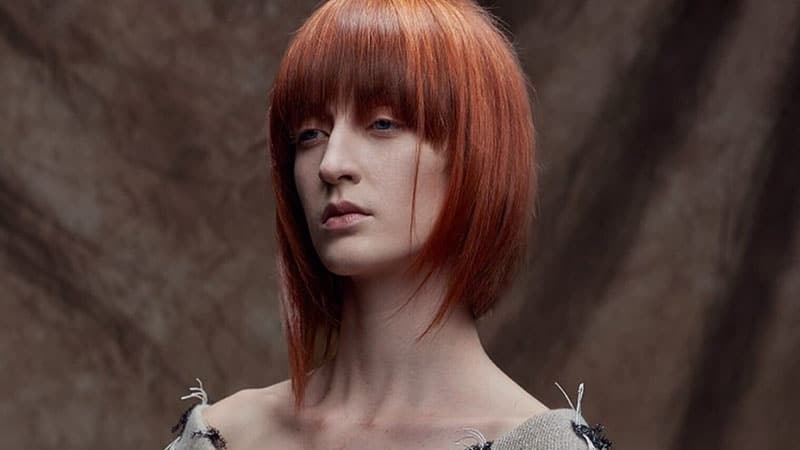 10. Long Slanted Bob Hairstyle
One of the great things about a long, slanted bob hairstyle is that it can easily be customized to suit your style. For a bold look, opt for a dramatic slant that quickly transitions from short into long.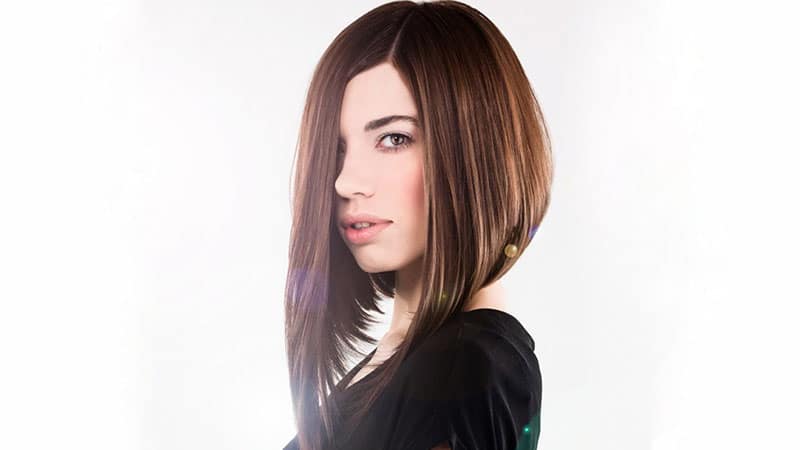 11. Long Straight Bob Hairstyle
Not all lobs have to be wavy to be beautiful. A long straight bob hairstyle can appear simple yet stunning, especially when paired with an on-trend blunt cut.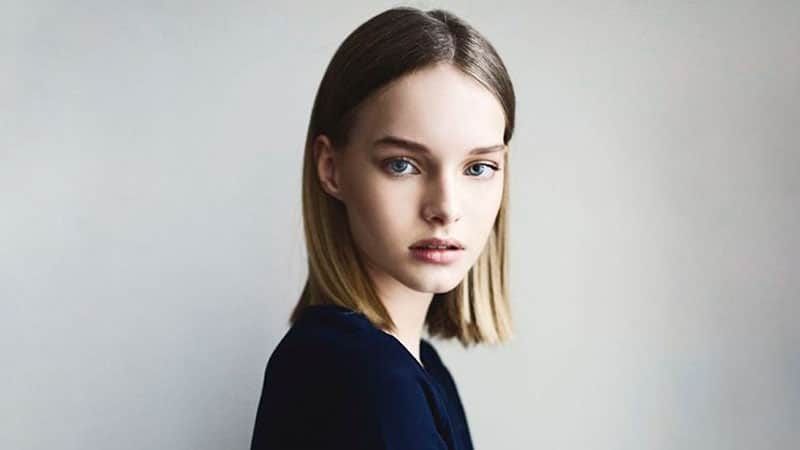 12. Very Long Bob Hairstyle
While bobs traditionally finish above the shoulders, a lob can often end anywhere between your neck and collarbone. As such, a very long bob hairstyle is perfect for those who love the look of a bob but aren't quite ready to chop their locks short.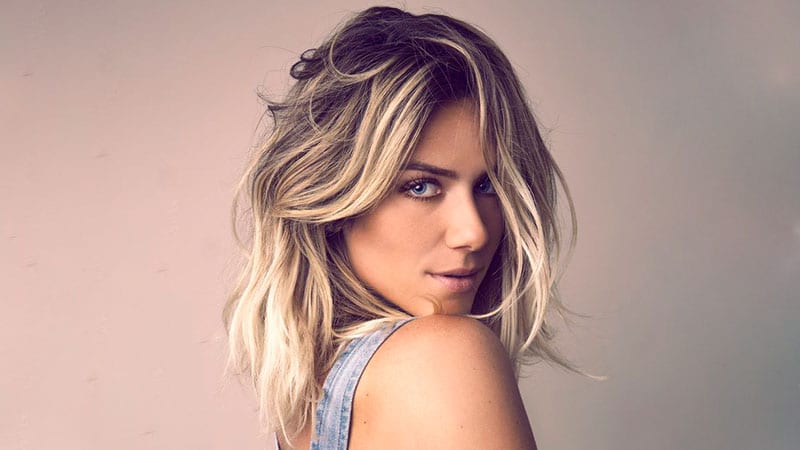 13. Asian Long Bob Hairstyle
Thanks to its naturally smooth texture, an Asian long bob hairstyle typically appears sleek and chic. However, as Asian hair can often be thin, opting for somewhat blunt ends is always a good idea.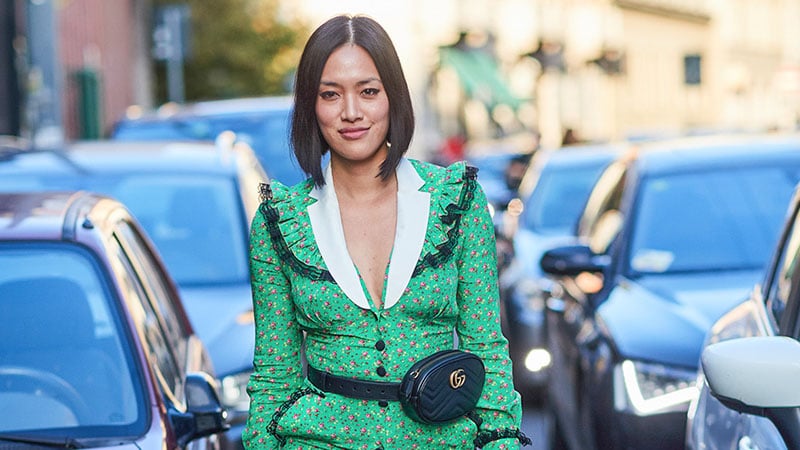 14. Long Bob Formal Hairstyle
While intricate updos may be difficult to achieve with a lob, it is still possible to create a gorgeous long bob formal hairstyle. To add a polished charm to your hair, just try adding a lovely side braid to your look.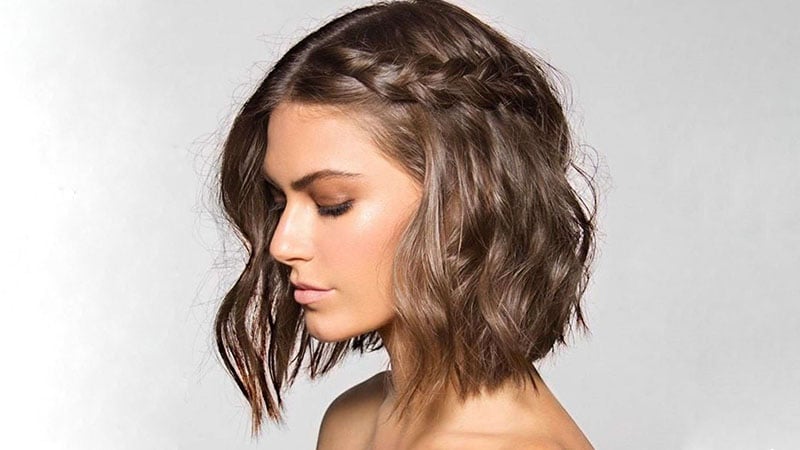 15. Long Inverted Bob Hairstyle
An inverted long bob hairstyle is shorter at the back and longer in the front. The cut typically features stacked layers, which add movement to the hair and can reduce bulk without losing volume.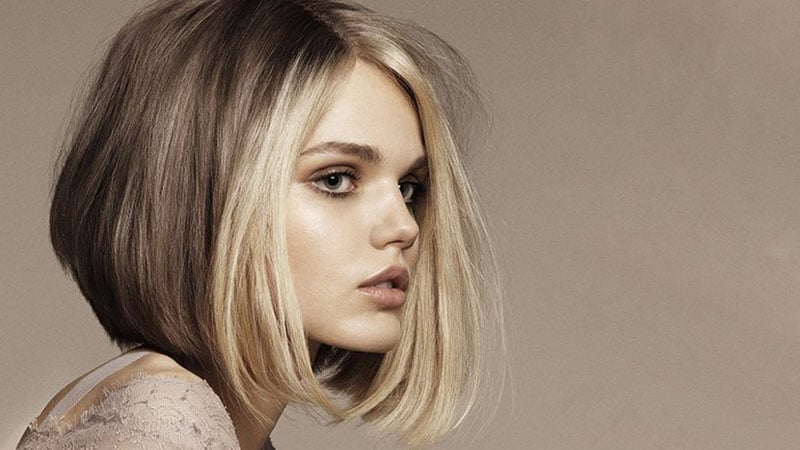 16. Long Bob Hairstyle for Oval Face
If you have an oval face shape, a long bob hairstyle can make an excellent choice. Just remember to style it with a side part or add waves or curls to ensure that your face doesn't end up appearing too long.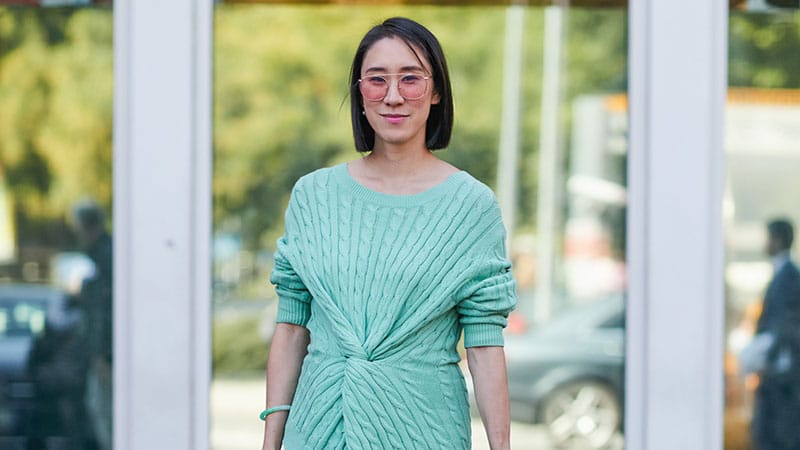 17. Long Blonde Bob Hairstyle
If your hair is naturally light, consider rocking a long blonde bob hairstyle for a chic and stylish look. You can even add some messy waves for the perfect beachy style.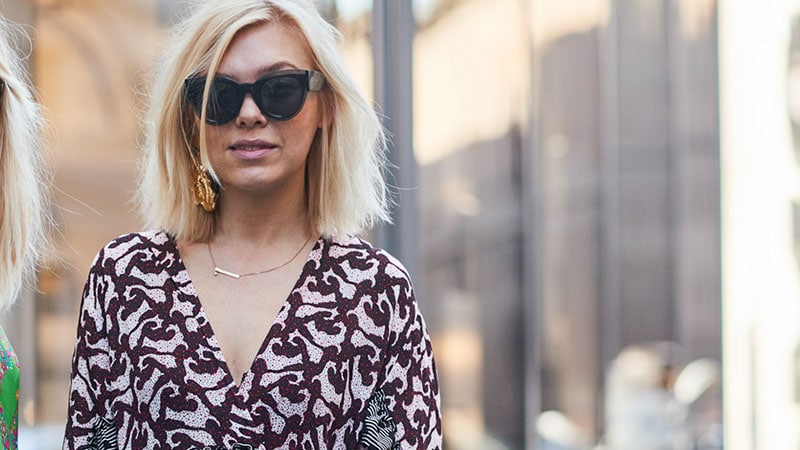 18. Long Brunette Bob Hairstyle
A lob cut can look fantastic on any hair color, including brown. Best of all, you can wear a long brunette bob hairstyle any way you want, including straight, curly, wavy, and half-up.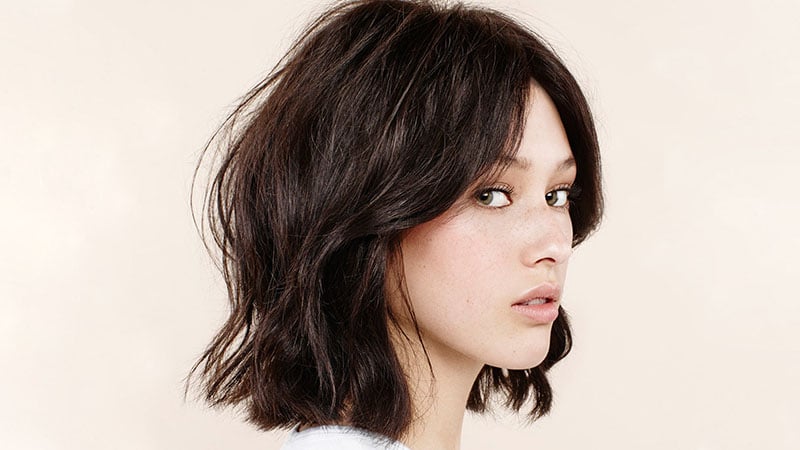 19. Long Pink Bob
Although lobs are incredibly stylish, the cut isn't overly daring or unique. So, if you're looking for a bold lob look, why not add a bit of color? A long pink bob, for example, is sure to turn heads and stand out from the crowd.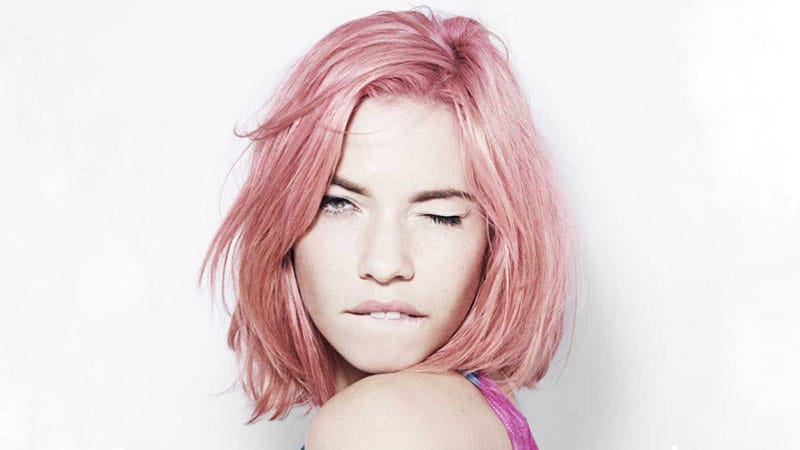 20. Long Bob for Fine Hair
If your hair is thin, you can still rock a lob haircut. Just be sure to create texture and dimension by adding messy waves to your look. The result will be a perfect long bob for fine hair.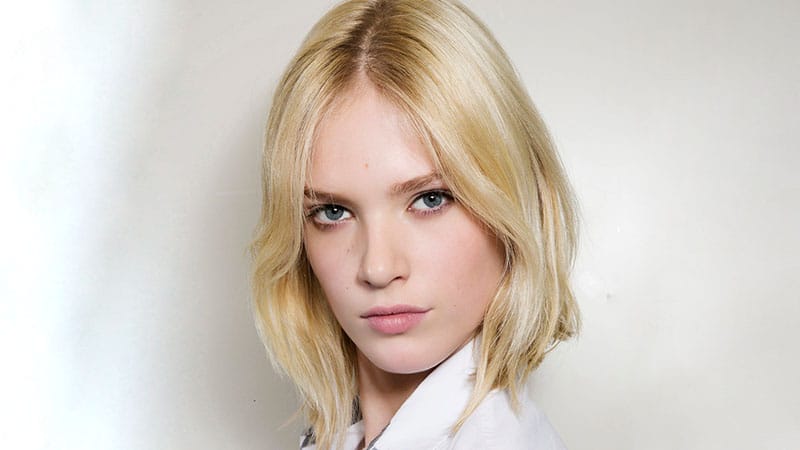 21. Celebrity Long Bob Hairstyle
If you're in need of inspiration for your lob, you should look to a celebrity like Olivia Palermo for ideas. By stealing the star's chic celebrity long bob hairstyle for yourself, you'll be looking like an A-lister in no time.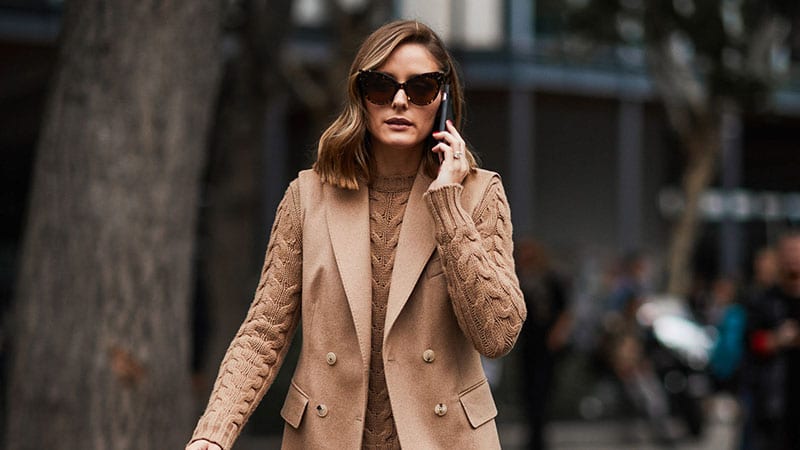 22. Long Bob with Side Part
Partnering a long bob with a side part can produce a seriously stylish look. The asymmetrical shape is also highly flattering on long face shapes and offers a lovely feminine aesthetic.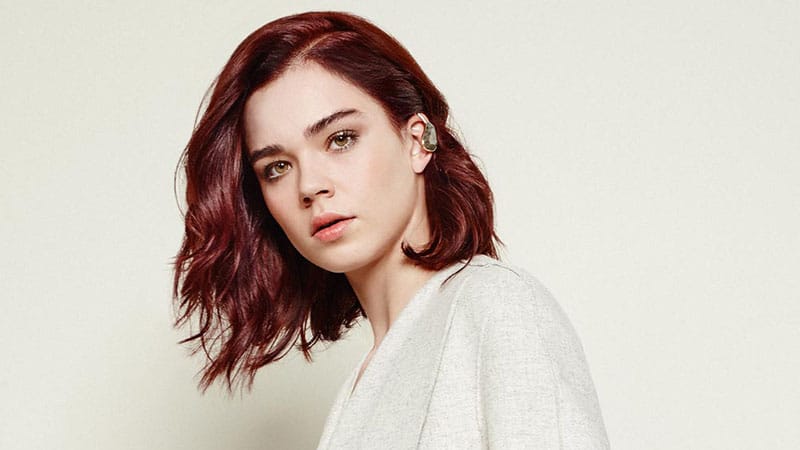 23. Long Beach Wave Bob
With summer just around the corner, it's time to get your locks ready for the sun. That means not only ensuring that your strands are in excellent condition, but also that you have the perfect seasonal hairstyle, such as a long beach wave bob.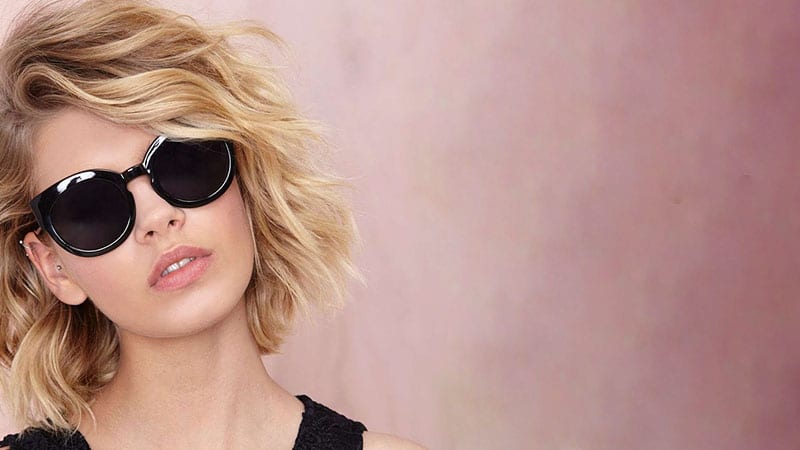 24. Long Bob with Blunt Ends
For a fresh and on-trend look, try opting for a long bob with blunt ends. This cut is especially great for ladies with fine hair as it adds volume to the bottom of your locks.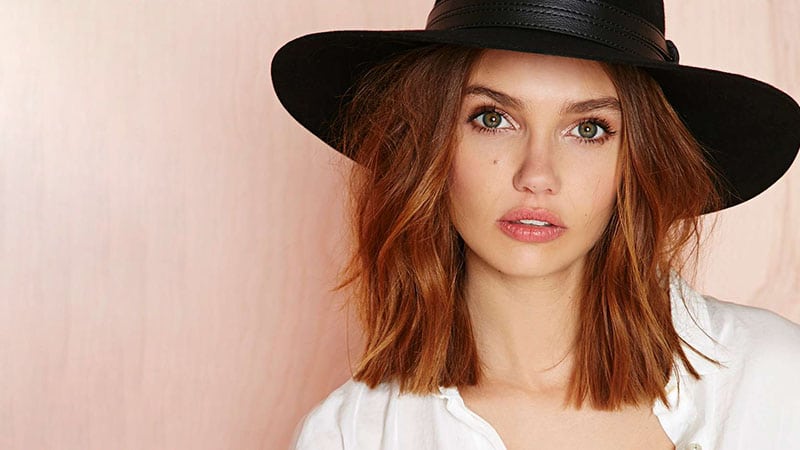 25. Long Bob with Side Bangs
Lobs can be either sharp and bold or soft and feminine, depending on how they are cut and styled. For a soft style, consider trying a long bob with side bangs. You can even add curls or waves to make the look appear even more lovely.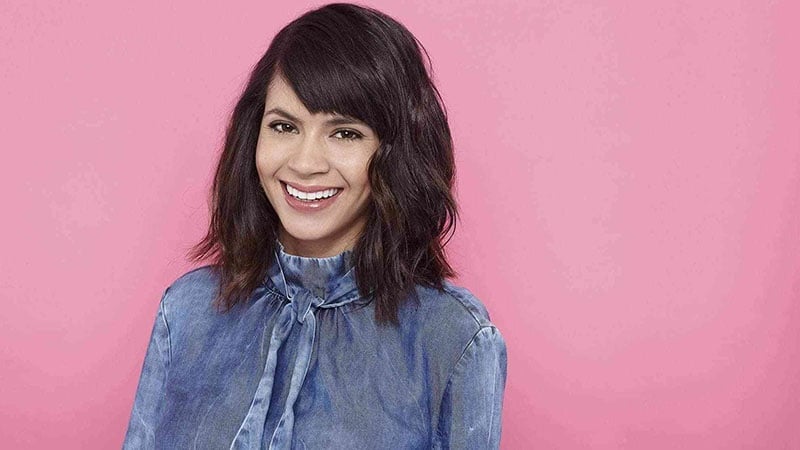 26. Long Purple Bob
Not into pink? Why not try a long purple bob instead? Bold and beautiful, this look is sure to see you receive plenty of compliments.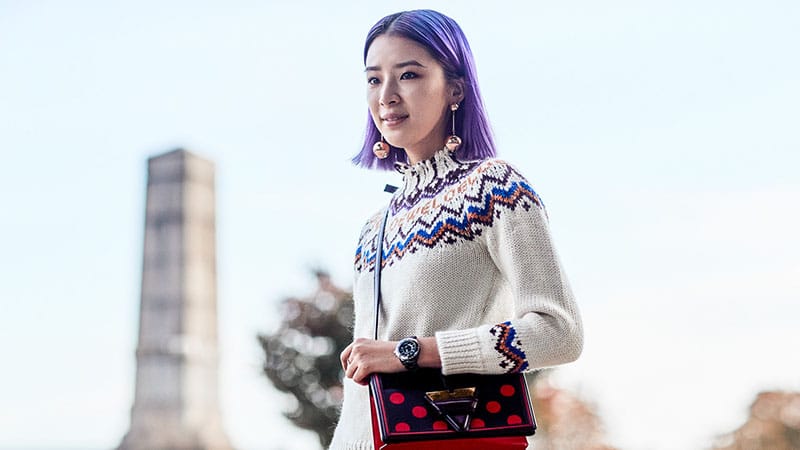 27. Vintage Long Bob
Have a special event coming up? Add some classic glamour to your look with the addition of a vintage long bob. To nail the style, just ask your stylist to create large, bouncy waves in your hair.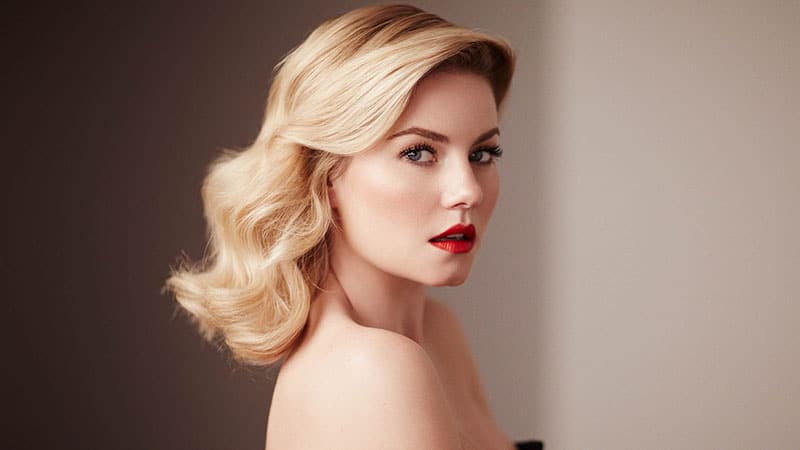 28. Long Shag Bob
Give your contemporary lob a retro twist with a whole lot of layers. The result will be a long shag bob that's perfect for cool and confident ladies.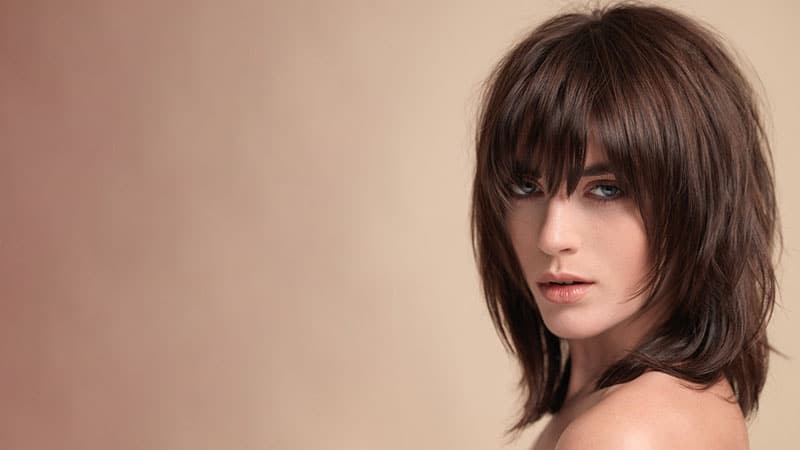 29. Long Curly Bob with Bangs
If you're looking for an on-trend hairstyle to give your look a fashionable boost, try a long curly bob with bangs. This unique style has been popping up again and again on models, "it" girls, and more.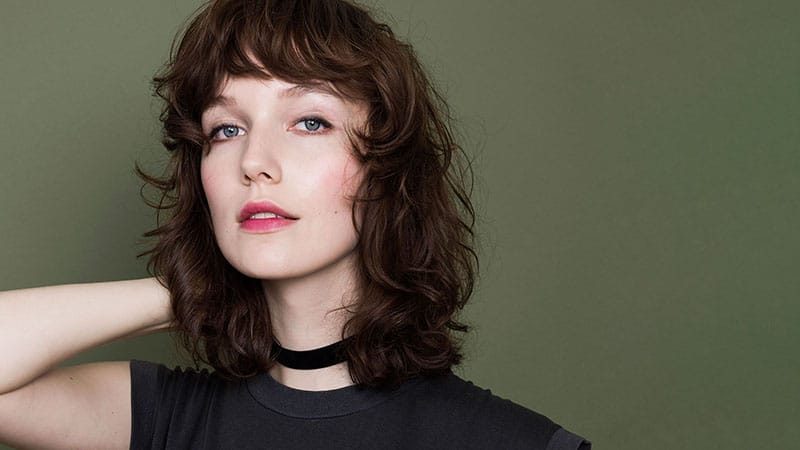 30. Faux Long Bob
Want to rock a lob haircut without chopping off your long locks? Try a faux long bob instead. All you need to do is strategically tuck your tresses into your collar to nail this style.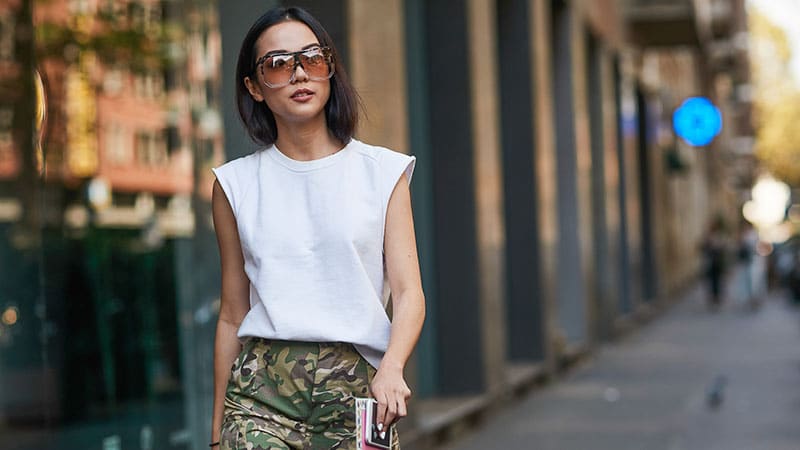 31. Long Bob Black Hairstyle
Black hair appears lovely when worn in a smooth long bob with a little bounce. Thick, glossy, and beautiful, the style is chic and sophisticated. It can easily be worn to the office, a formal event, or a date night.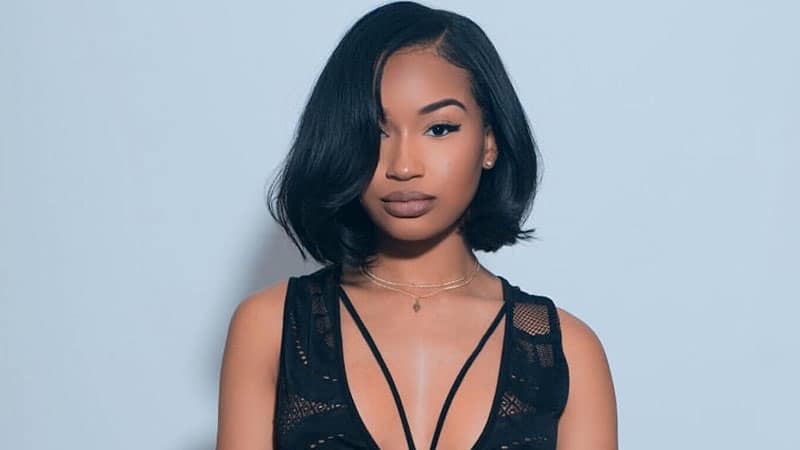 32. Simple Long Bob Hairstyle
Sometimes the chicest look is also the easiest to achieve. For a stylishly simple long bob hairstyle, just rough blow-dry your hair after washing, comb it, and tuck it behind your ears.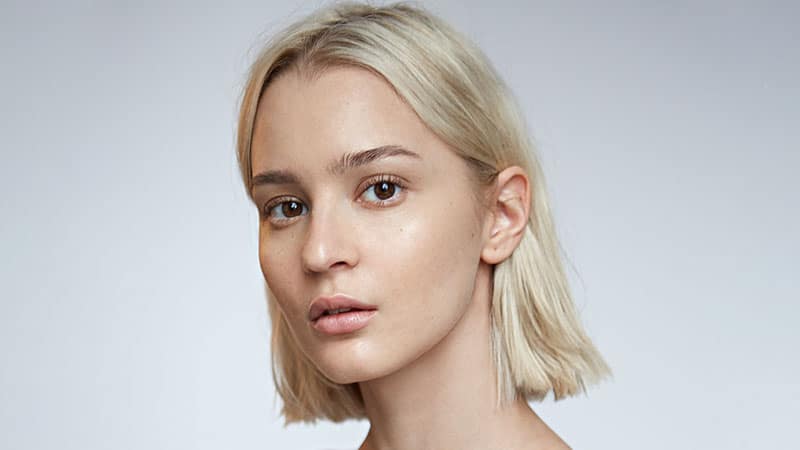 33. Long Bob with Middle Part
A long bob with a middle part can be a chic and stylish hairstyle to try. However, a sharp central part with straight strands can appear severe, so it's usually best to rock this cut with waves or curls instead.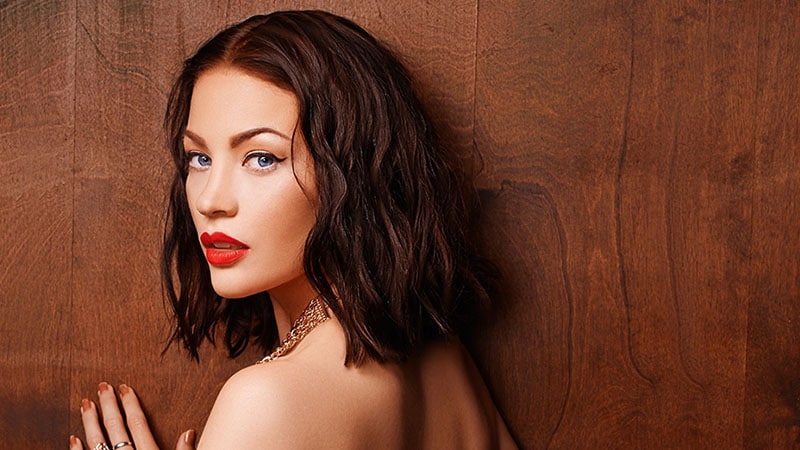 34. Shoulder-Grazing Long Bob Hairstyle
Not sure what length your lob should be? Try a shoulder-grazing long bob for a stylish and feminine look.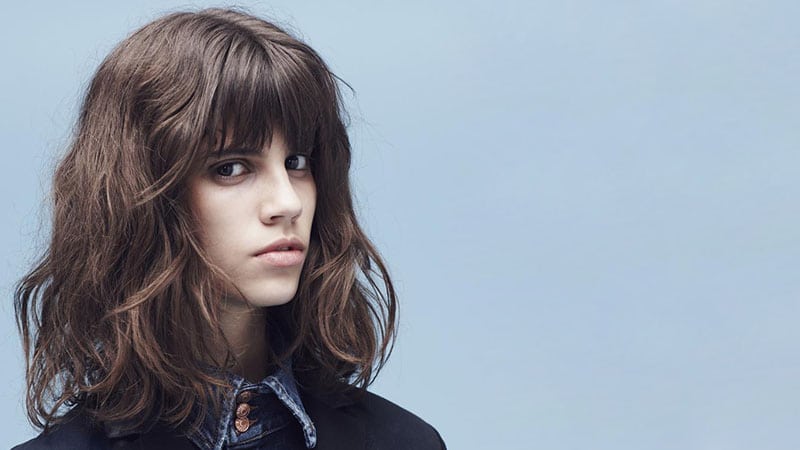 35. Long Bob with Curtain Bangs
If you have delicate facial features long hair and a full fringe can appear heavy and overpowering. As such, a long bob with curtain bangs can make an excellent and flattering alternative.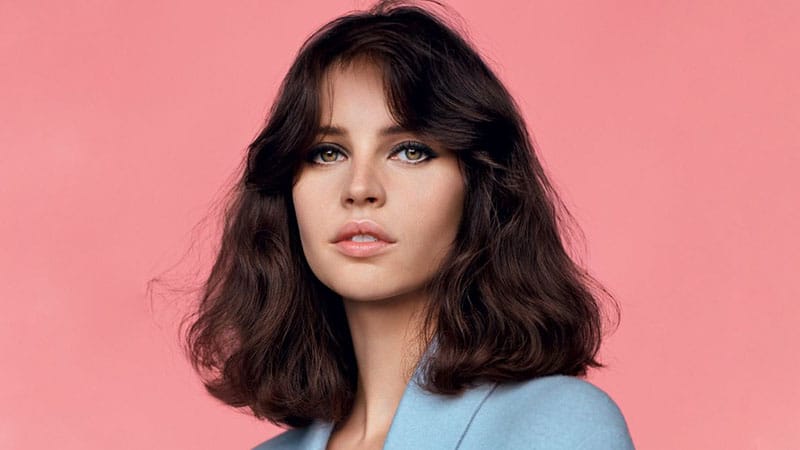 Long Bob FAQs
How do you style a long bob haircut?
Long bobs are such a versatile length to style. You can wear it with curls, as a-line or asymmetrical, with bangs, and with layers. Try parting in the center or the side, add braids, dye it fun colors such as pink or purple, or add some beautiful beach waves or shaggy texture.
What is difference between LOB and Bob?
A bob is a shorter hairstyle, where the ends sit between the bottom of the jaw and the base of the neck. A LOB stands for a long bob, and the length generally sits around the top of the shoulder to the clavicle.
Can you put a lob in a ponytail?
Yes, a lob will have enough length to be able to wear it in a ponytail. You may need some hairpins for the underneath of a high pony, but a low one should be no issue to style.
How do you style a bob?
There are plenty of bob variations and styling tricks you can embrace. Try a choppy, blunt, wavy, or beachy cut. You can wear it with a blunt fringe, side fringe, or curtain bangs, as well as different parts from the center, side, and deep side. Different colors also look amazing, from creamy blonds to deep black and fiery red.
SUBSCRIBE TO OUR NEWSLETTER
Subscribe to our mailing list and get interesting stuff and updates to your email inbox.