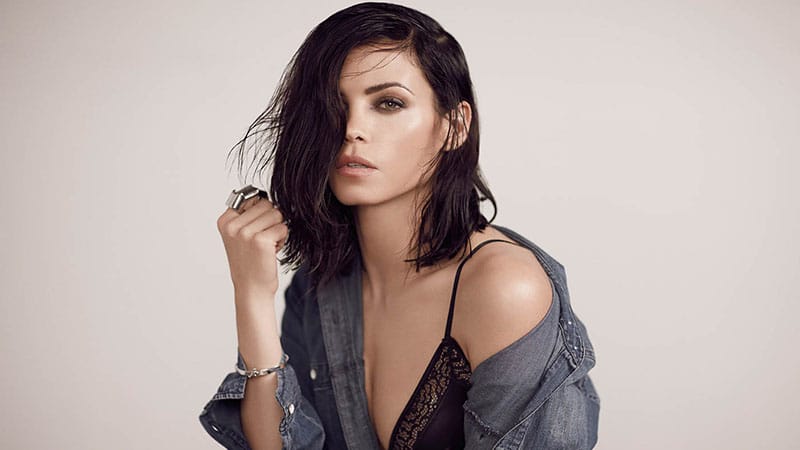 There's no denying that the long bob has been the hairstyle of the year. Also known as a lob, this popular cut has been the favorite of celebrities, models, "it" girls, and many others in 2023. As versatile as it is universally flattering, this chic cut can suit a variety of face shapes and hair textures. But, with so many variations and options now available, choosing the perfect long lob haircut can be tricky. Luckily, we're here to help you find your ideal look with our selection of the best long bob haircuts for women.
RELATED: Best Bob Haircuts for Women
Long Bob Haircut Ideas for 2023
1. Inverted Long Bob
If you're the type of person who loves experimenting with different women's haircuts, the inverted long bob is the perfect choice for you. This trendy cut features longer front pieces and shorter back pieces, giving your hair a striking, angular appearance. Not only does it look amazing, but it's also a great way to add volume and texture to your locks.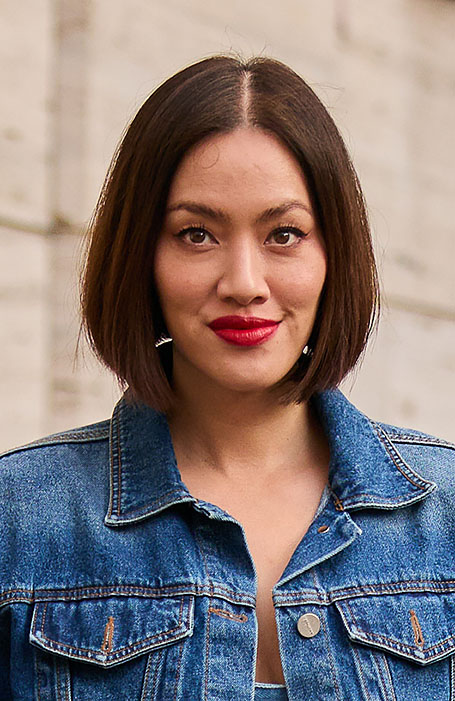 2. Long Bob Face Framing Layers
Choosing the right haircut can be a game-changer when it comes to enhancing your natural beauty. Not only can it create balance and softness in your facial features, but it can also make you feel more confident and put-together. One hairstyle that has been gaining popularity is the long bob, which can be customized to suit your unique facial structure with layers at the front. This subtle layering can frame your face and provide a flattering, effortless look that's perfect for any occasion.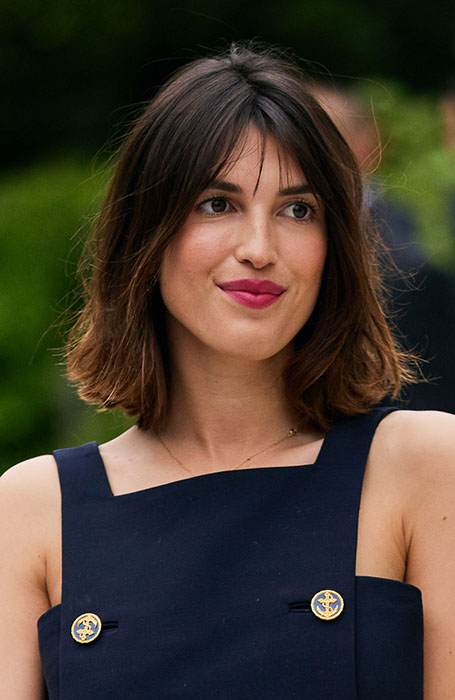 3. Long Bob Balayage
What better way to brighten your appearance and lighten your hair than with balayage? While other coloring techniques can be expensive, time-consuming, and high maintenance, the appeal of balayage is that it is subtle and creates a natural finish. Instead of worrying about root regrowth, the color is focused on the ends. It's an excellent way to make your long bob haircut look healthier.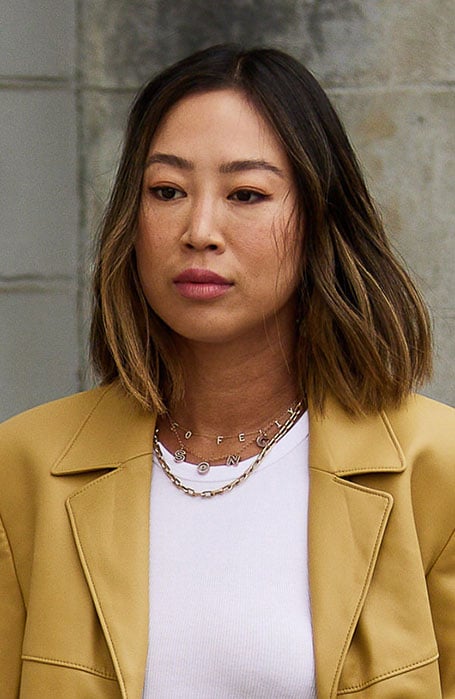 4. Long Bob Dip Dye
Experimenting with color is an excellent way to show off your personality and embrace your individuality. It is also a fun option for making classic cuts, like the long bob, feel more modern and exciting. Dip dye is a coloring technique that focuses the color at the ends (it can be natural hues or artificial, depending on how bold you want the finish to be).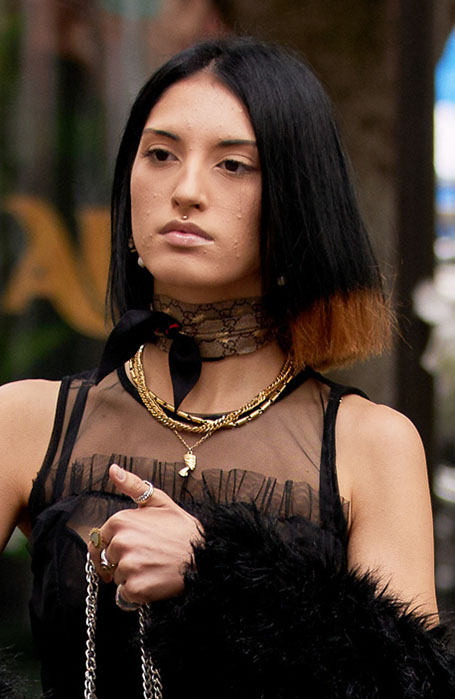 5. Long Blunt Cut Bob
The long bob haircut is nothing if not versatile, letting you try out short hair while still having all the benefits of a longer cut. There are also different ways to style it to suit your preference better, and a blunt cut is an ideal look for women with straight hair. This is a bold look but also a low-maintenance haircut because there are no layers.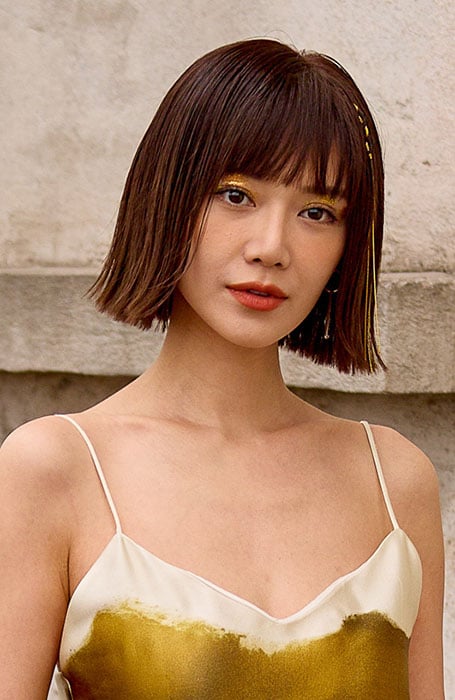 6. Long Bob Oval Face
Oval face shapes work well with all women's hairstyles, including the long bob haircut. You can style the hair in endless ways, including adding layers, dip dye, or benefit from styling it with bangs for a youthful finish or a middle part to frame the face.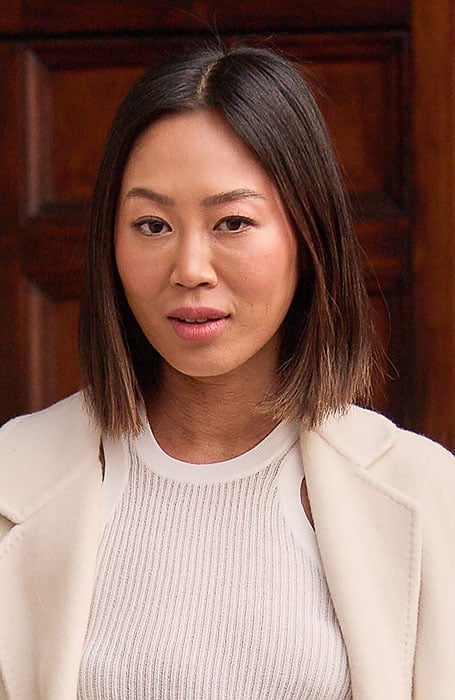 7. Long Bob Side Part
Of all the partings you can choose, the side part is undeniably one of the most flattering and easy to wear. Styling your hair to the side will create balance and softness, making it the perfect choice for those with hard features. The asymmetry of the look also makes it interesting and is an excellent way to add volume and movement to your hair.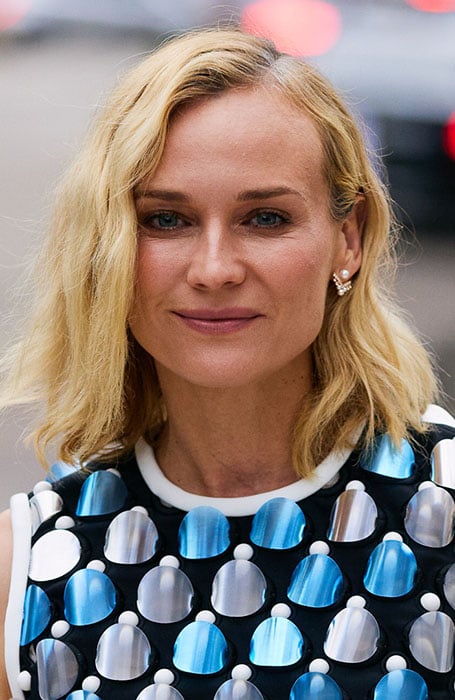 8. Long Bob Thick Hair
Finding hairstyles for thick hair that works for your unique texture can be challenging. While choppy layers and shaggy cuts may seem like the go-to solutions, they don't always address the root of the problem. That's why it's worth considering a long bob haircut. Not only does this style work for a variety of face shapes, but it can also benefit thicker strands by removing some weight and bulk from the hair.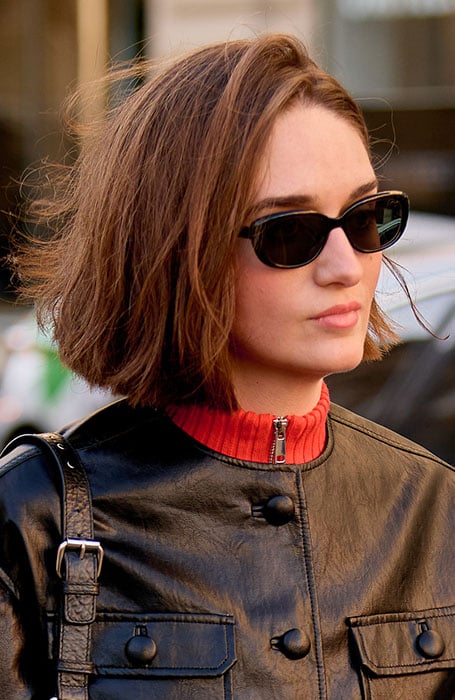 9. Long Bob with Fringe and Layers
For a cool and trendy look, consider combining a long bob haircut with fringe and layers. One of the key benefits of adding fringe to your style is highlighting your facial features, such as your eyes and cheekbones. A full, thick fringe can even make you look younger. The layers will also add an element of movement and direction to your hair, giving it some necessary texture.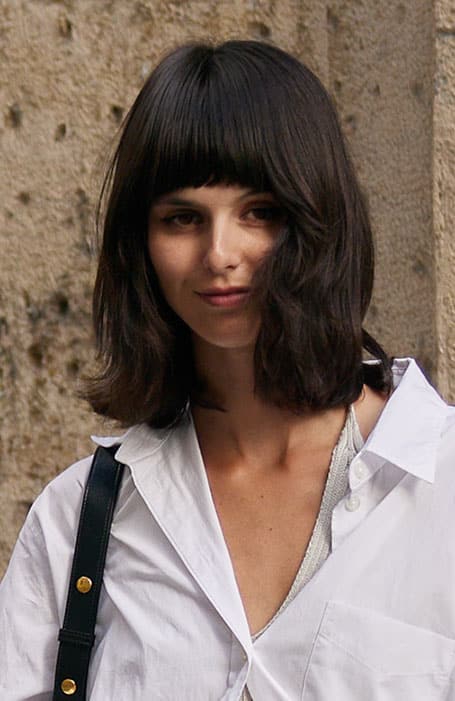 10. Long Bob Blue Hair
Do you want to transform your appearance? If you have a playful personality and like experimenting with their locks, the long bob haircut with blue hair will appeal to you. The boldness of this hue makes it an instant head-turner, highlighting your facial features and your chosen cut.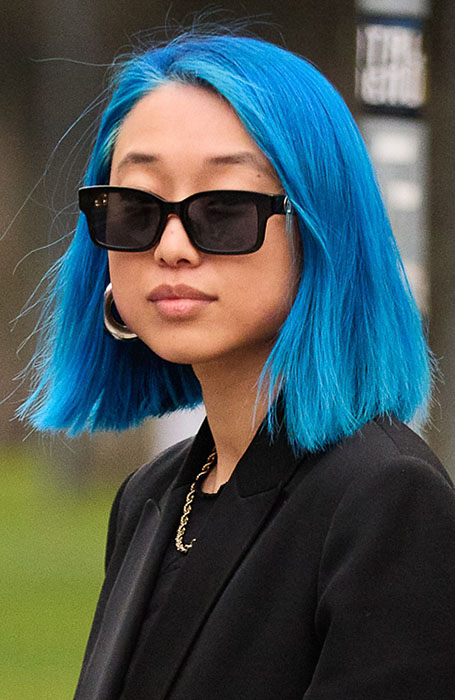 11. Long Bob with Blonde Highlights
Adding color to your hair makes all the difference, making it look modern and exciting and creating dimension. There's a lot to like about blonde highlights, which will make your strands several shades lighter, and although not as natural-looking as balayage, they are a brilliant way to draw attention to your face and your haircut.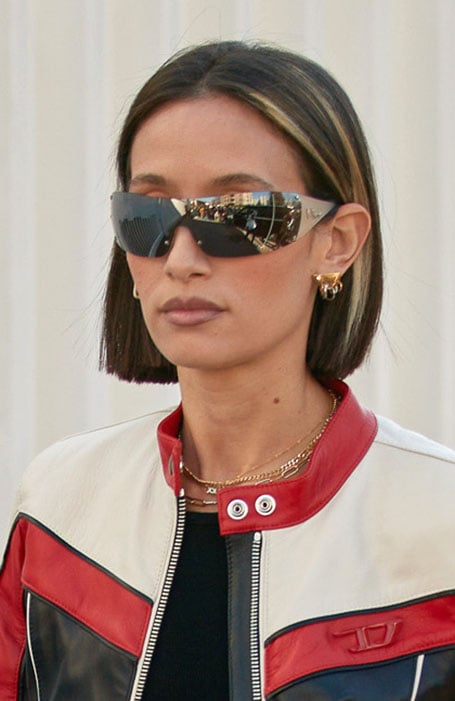 12. Long Bob with Middle Part
Long bob hairstyles with a middle part are a must-try for any woman looking to highlight their facial features. It's a versatile cut that frames the face beautifully, especially for those with symmetrical features. Whether you're headed to work or out for a night on the town, this haircut is a practical choice, as you can tuck the strands behind your ears to keep them out of your face.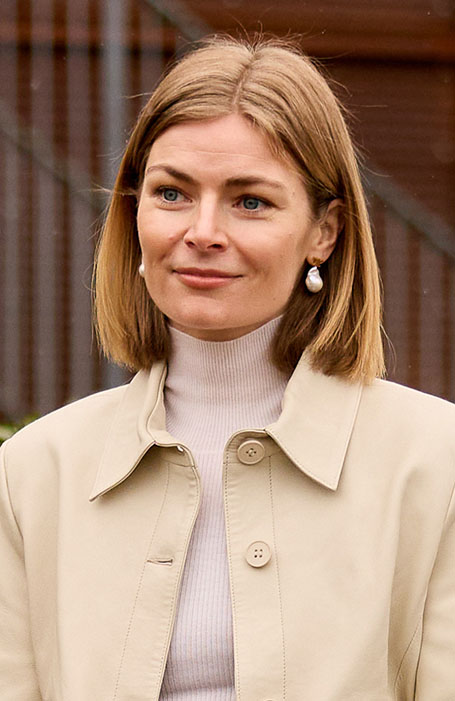 13. Long Bob Braids
If you want to switch things up, you can pair a long bob with a braided hairstyle. Braids are an excellent choice if you have a natural hairstyle because they are protective and can encourage natural growth as well as reduce styling time. With so many different types of braids to choose from, you can find one that fits your personal style and complements your long bob haircut beautifully.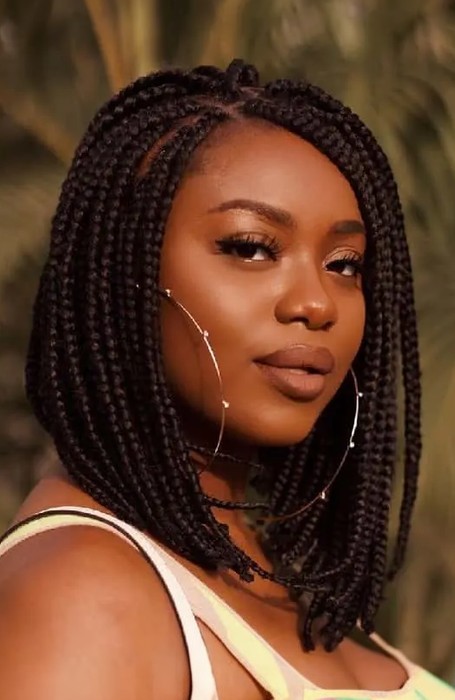 14. Long Wavy Bob
The wavy long bob is an excellent option for those with this texture because it is not too bulky or heavy. Cutting your hair short when you have wavy or curly locks can be intimidating because you are unsure whether the hair will appear too poofy or full, but the right layers and styling techniques will make all the difference.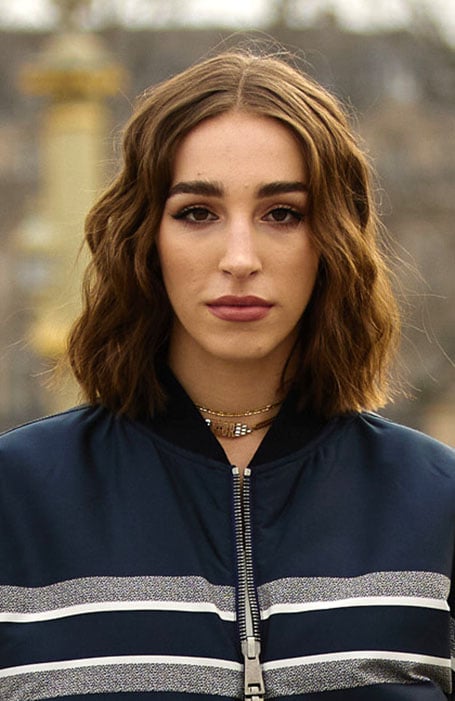 15. Long French Bob
If you're looking to try out a new look for your locks, consider the long French bob. This hairstyle is a blend of classic and contemporary, featuring choppy, chin-length layers paired with eye-grazing bangs. This haircut is perfect for daring fashionistas who love to experiment with their hair.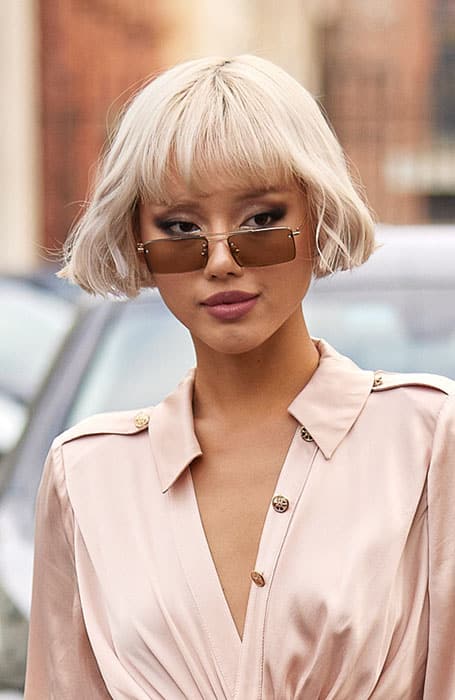 16. Long Front Bob
Styling the bob is half the fun, and when you wear it longer on the front, it is an excellent way to play with proportions. The length will gradually shorten from the front to the back. This is also one of the best ways to give your strands the illusion of length while benefiting from short hair.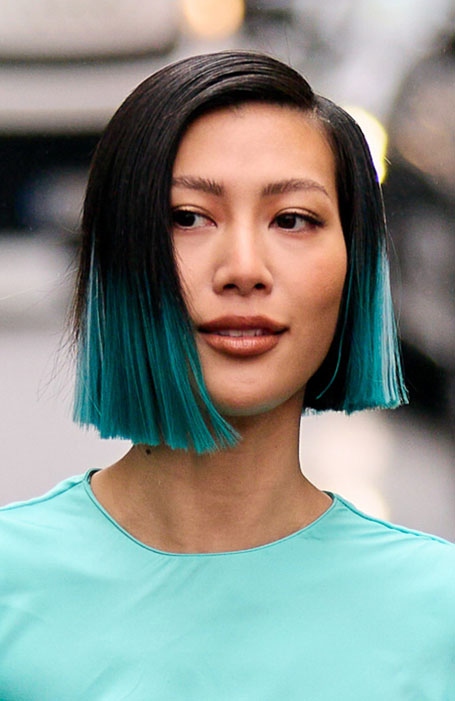 17. Long Messy Bob with Side Bangs
Messy hair is a brilliant texture because it looks effortlessly cool and full of volume and movement. It's an excellent choice for those who prefer a more relaxed and carefree aesthetic, and it can be styled in many ways, including pairing it with side bangs.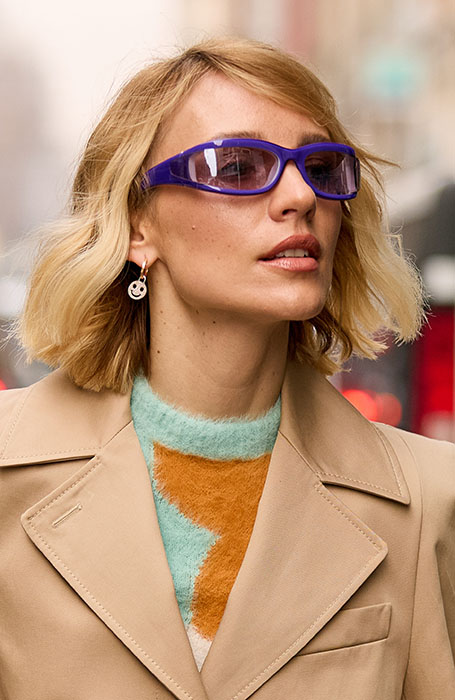 18. Long Red Hair Bob
Red hair color is a bold shade that will highlight your chosen haircut even more. This is because of how vibrant and rare the hue is. In this case, the long bob is already exceptionally versatile, lending itself to different styling techniques and colors. But if you want to really make a statement, a dramatic color change is a way to do it!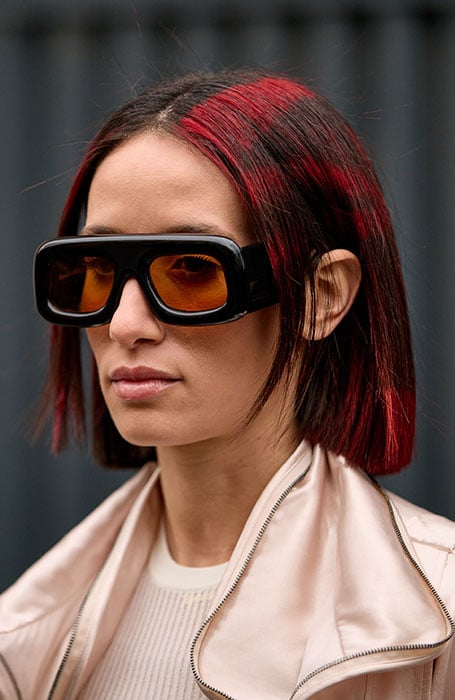 19. Long Shaggy Bob
The effortless layers and choppy appearance of the long shaggy bob make it a sought-after looking, especially for those who want to say goodbye to most of their styling products and reduce grooming. The way the hair is cut gives movement and dimension, but it is also a less precise finish, so it doesn't matter if a few pieces are out of place.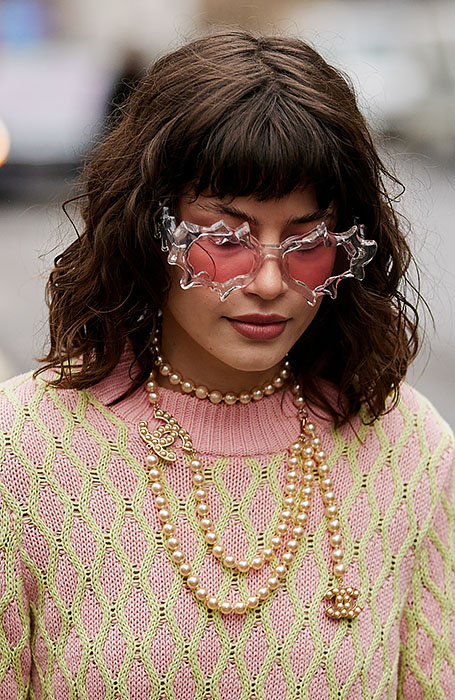 20. Long Stacked Bob
The long stacked bob has been gaining popularity among women for a number of reasons, including its volumizing effect and ability to soften facial features. While it may not be a low maintenance haircut, it is still a great option for those seeking a layered look. The appearance of the long stacked bob gives hair a bit of movement, which is perfect for anyone wanting to add volume and texture to their locks.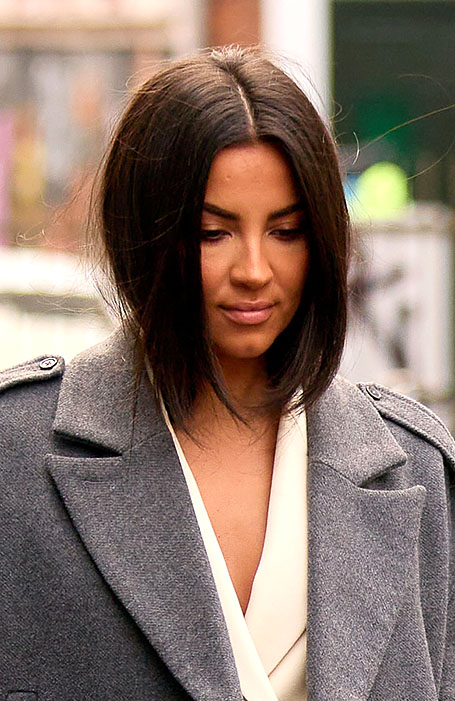 21. Long Wavy Blonde Bob
There is something so beautiful about wavy hair, and the texture is full of movement. This makes the classic bob feel more modern and can be styled in various ways. What we love about the long wavy blonde bob is that the light strands highlight the wave pattern even more, adding a softer finish to the cut. Pair it with a middle part to beautifully frame the face.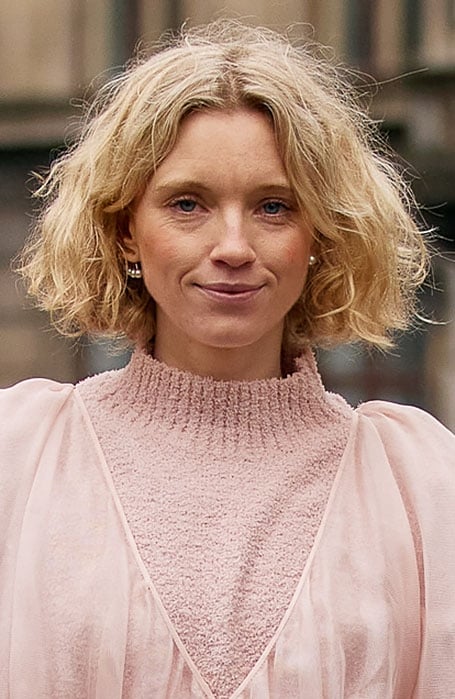 22. Low Maintenance Long Bob
The long bob haircut has remained popular because it is exceptionally flattering for all hair textures, and it can feel classic or edgy and modern. The unlimited styling options make this one of the chicest and most versatile ways to wear your strands. If you are looking for a low-maintenance version of the long bob, then keep the hair all one length with a blunt haircut.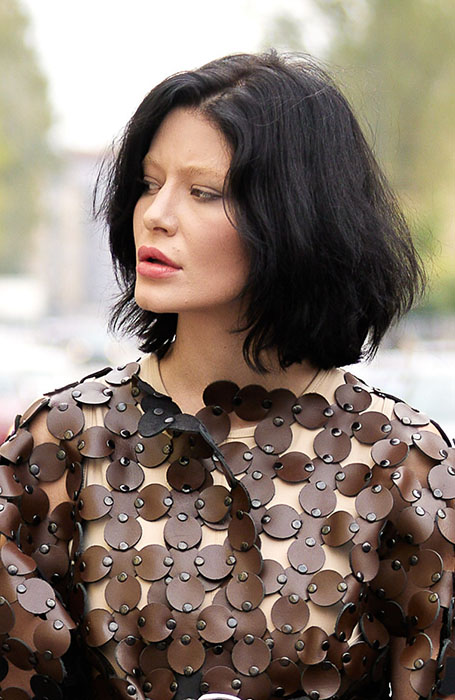 23. Long Curly Bob
The long bob haircut is super versatile and looks great with all textures. It is often favored by women with straight hair, which adds precision to the cut and gives it a bold and dramatic finish. But this is not the only option, as you see with this stunning curly hair bob. Your locks will soften the cut and blend the proportions, making it perfect for those who want something cute and laidback.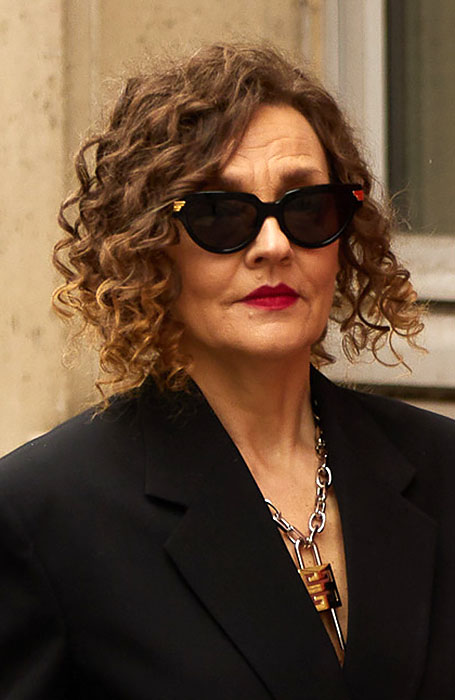 24. Shoulder Length Bob Haircut
The bob haircut is typically worn between the jaw and the chin, but it can be adapted for those who want a longer option. If this sounds more like you, opt for a shoulder length long bob haircut. The added length will give you more styling options (including low ponytails and buns) and is also an excellent option if you are trying out shorter styles for the first time.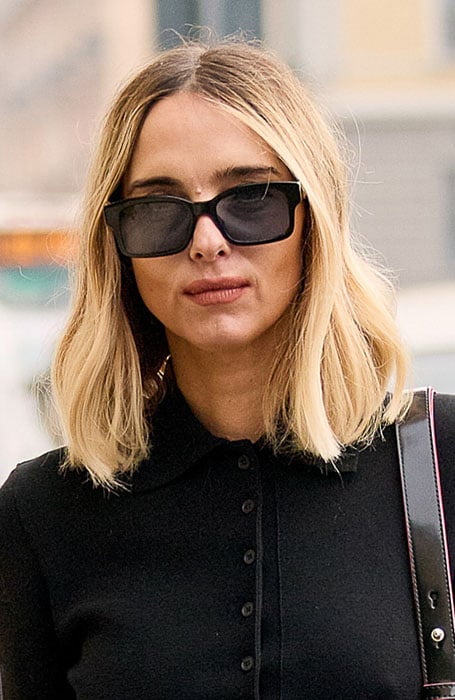 25. Sleek Long Bob
Sleek hair is appealing because of how elegant and sophisticated it looks. With all the strands neatly in place, the sleek, long bob is an excellent choice for formal occasions or business casual for women. It works best with a straight texture, which is easier to tame, but you can also use stronghold products and gel to help keep your locks in place (it will just have a less natural finish).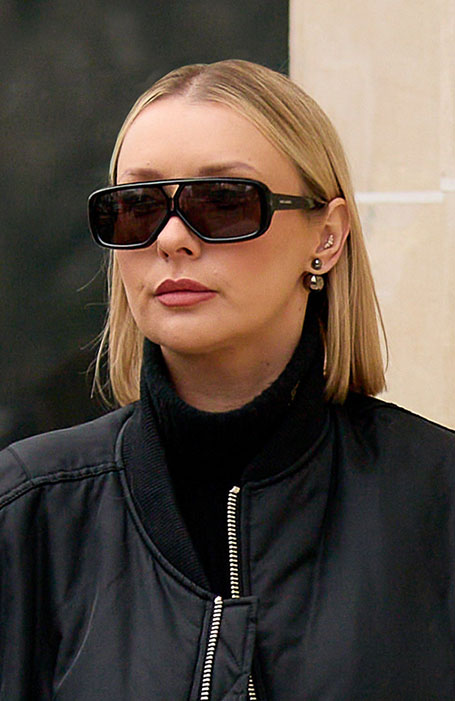 26. Long A-Line Bob
Long A-line bob hairstyles are a trendy option for those who want to revamp their locks with a new and exciting style. With a longer front and a shorter back, this cut creates a seamless taper that gently frames your face. The best part? It's incredibly versatile and can be worn straight or curly for a chic and modern look. Whether you're headed to the office or out on a date, a long A-line haircut is the perfect way to elevate your hairstyle game.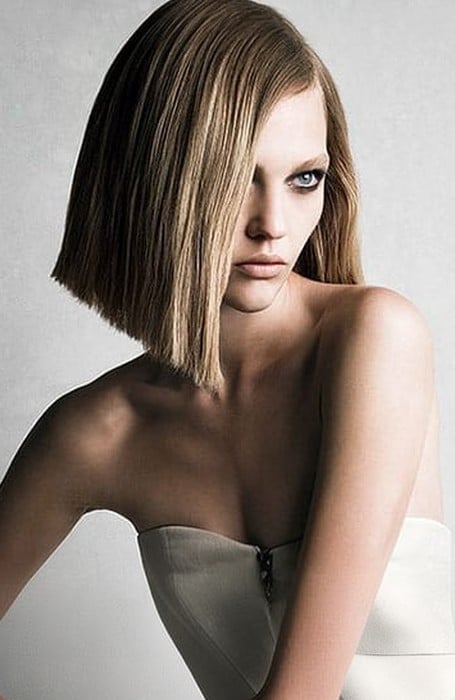 27. Long Bob Round Faces
If you're someone with a round face shape, finding the perfect haircut can be challenging. Thankfully, Chicago-based celebrity hairstylist Alex Brown has some tips you can follow to help elongate your face. According to Brown, the best bob for a round face shape should lay slightly below the chin. This length helps create the illusion of a longer face, making it a flattering option for those with rounder face shapes.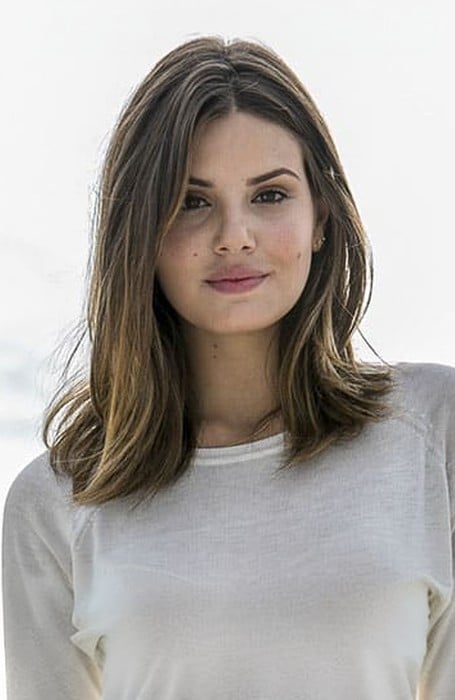 28. Messy Long Bob
With our busy lifestyles, finding easy hairstyles that still look fabulous can be an absolute lifesaver. And with a long bob, you've got yourself a go-to hairstyle that can save you tons of time when you're running out the door. But the best part about a lob is that even when it's disheveled, it still looks effortlessly chic. You don't have to worry about perfectly placed strands or precise styling, making it perfect for those days where you're running behind schedule but still want to rock a trendy look.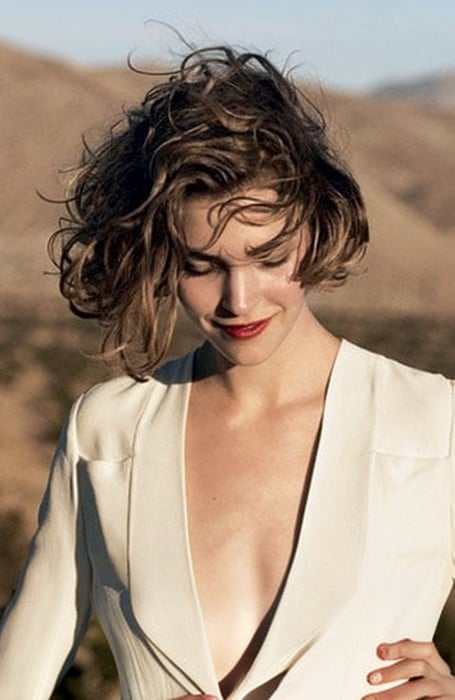 29. Layered Long Bob
There's something about layered long bobs and lobs that just looks effortlessly cool and chic. The cut's versatility is unmatched – whether you have thick straight hair or wavy fine locks, this style can work for you. The layers offer movement and texture, making your hair look voluminous and bouncy. No matter if you have a round, square, heart, or oval-shaped face, the right layered hairstyles can perfectly frame your features.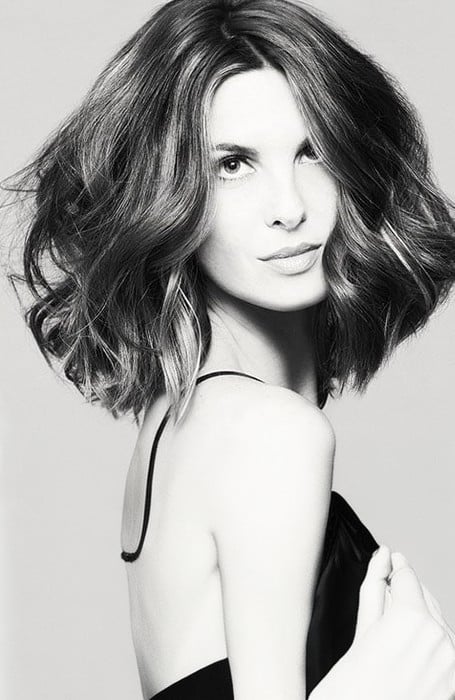 30. Slicked Back Long Bob
If you're looking for an easy yet stylish way to switch up your lob, why not give the slicked-back look a try? By pulling your hair back tight to your head, you'll create a sleek and sophisticated appearance that's hard to ignore. Whether you're heading to a formal event or simply want to feel confident and fashionable, the slicked back long bob haircut is the perfect choice.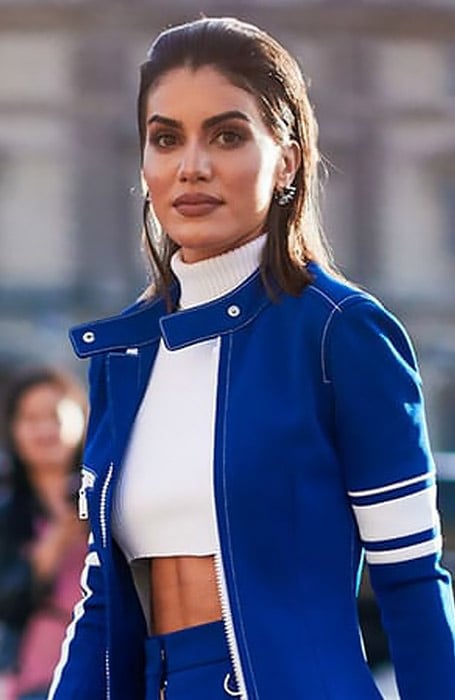 31. Long Bob Hairstyle Short on One Side
Long bob hairstyles have become a popular trend in recent years, and for those looking to take it up a notch, an asymmetrical haircut can add a unique touch to your look. Short on one side, this style is daring yet still maintains a modern and chic vibe. The uneven length draws attention to your features, creating an eye-catching effect that is sure to leave an impression. It's a great hairstyle choice for those seeking a bit of edge without going over the top.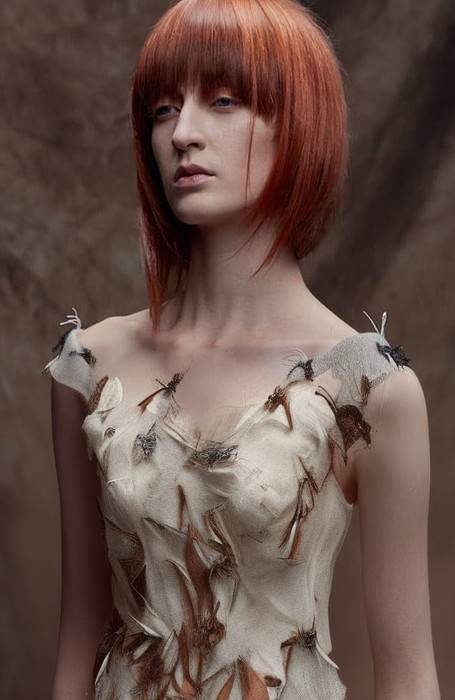 32. Long Slanted Bob
A long, slanted bob is a versatile haircut that can be tailored to align with your personal style. What's great about this haircut is the way proportions can be balanced or unbalanced to shape the overall look. For those who like to make a statement, the dramatic slant of this haircut is perfect. It's an excellent choice for those with a daring attitude or anyone who wants to shake up their hair routine.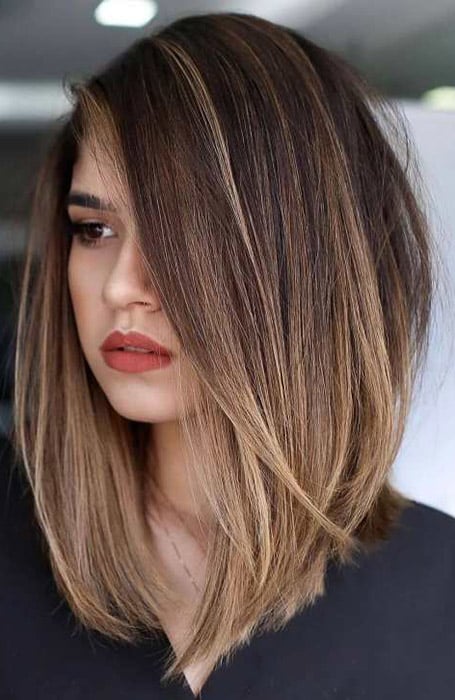 33. Long Bob Straight Hair
The notion that wavy lobs are the only way to go is simply not true. A long straight bob haircut can be equally, if not more, striking. In fact, when it's paired with the latest blunt cut trend, the look is nothing short of stunning. The straight strands give off a laid-back, effortless vibe, while a sharp, blunt cut adds a touch of sophistication and edge. This dynamic duo of a cut is sure to turn heads, and who wouldn't want that?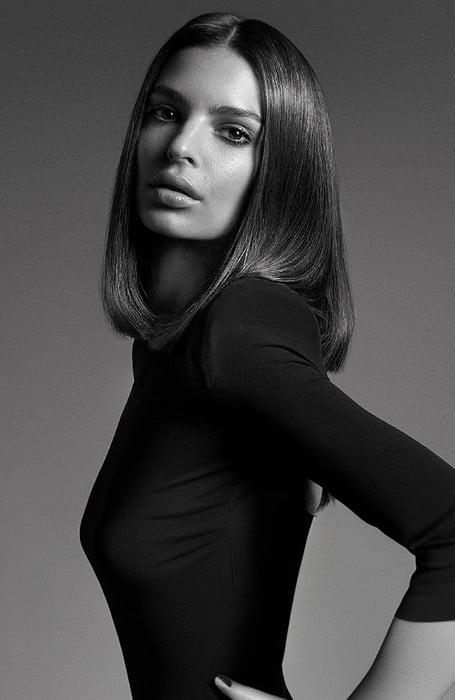 34. Very Long Bob Hairstyles
If you've been considering making a change to your hair, you may want to consider a very long lob hairstyle. It's a perfect way to enjoy some of the benefits of a bob hairstyle, like the chicness and the ease of styling, without the commitment of an above-the-shoulder cut. With a very long lob, you have the flexibility to end the style wherever you feel comfortable, whether that's near your neck or at your collarbone. And since the length is still relatively long, you'll still have plenty of hair to play with and style in different ways.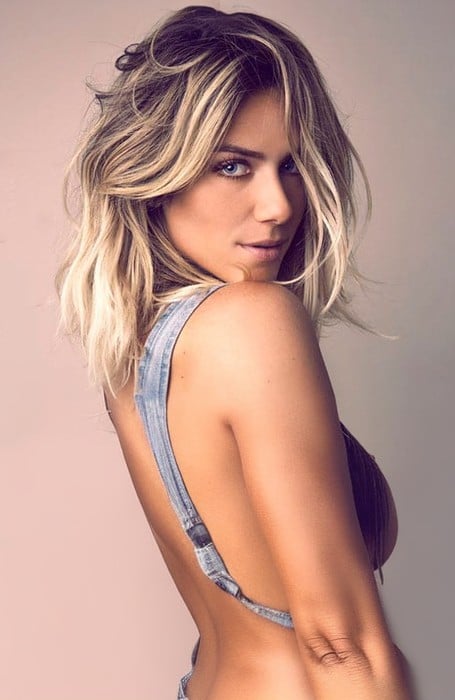 35. Long Bob Formal Hairstyle
Looking stunning for a formal event may seem daunting, especially if you've recently chopped off your hair into a lob. Don't fret! While intricate updos may not be possible, achieving a fabulous and stylish long bob is still within reach. The secret lies in adding a striking side braid to your look. Not only does it add a touch of chicness, but it also creates an illusion of longer locks.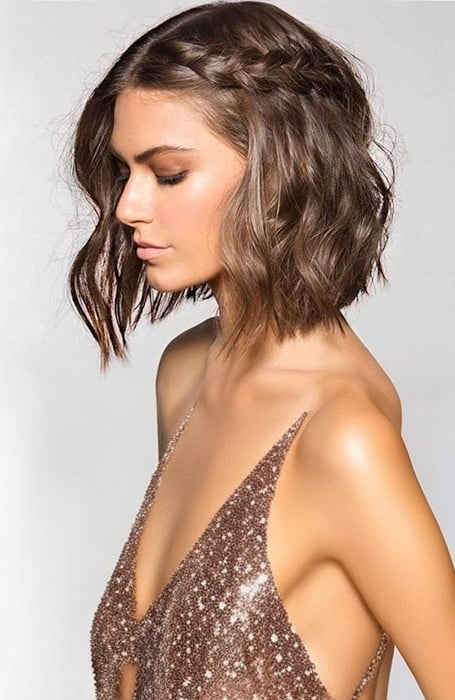 36. Long Blonde Bob
If you're looking for fashionable women's haircuts, look no further than a long blonde bob. With its sleek and sophisticated appearance, this versatile cut is perfect for those with naturally light hair. And if you're hoping to channel some beachy vibes, you can easily add some messy waves to create a fun and carefree look. Whether you want to dress it up or keep it casual, a long blonde bob is sure to turn heads and make you feel confident and chic.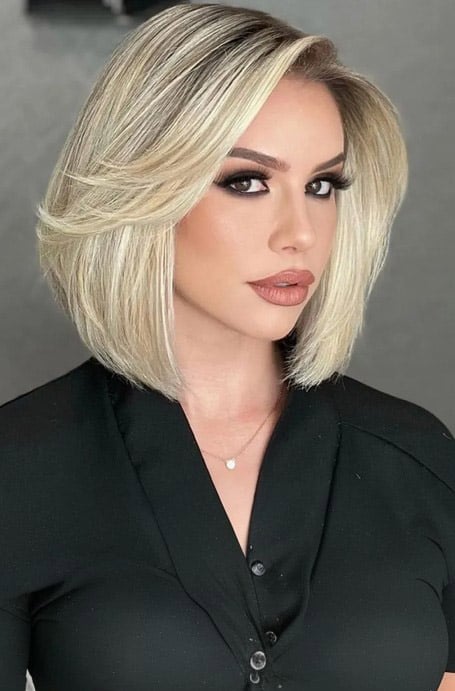 37. Long Bob Brunette
There's something undeniably alluring about a long brunette bob. The way the long layers frame the face and complement all skin tones is truly magnificent. One of the best things about this versatile hairstyle is that it's suitable for any hair color, including brown. Whether you rock your locks straight, wavy, curly, or half-up, the long brown bob is a perfect way to show off your stunning locks.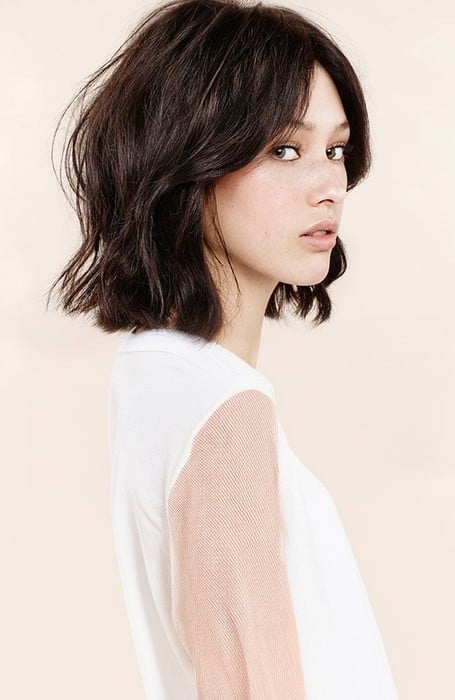 38. Long Pink Bob
A bold long lob haircut in a vibrant hue, such as pink hair, can make a world of difference as it will turn heads and make a lasting impression. With this look, you'll feel like you're standing out from the crowd while also opting for the low-maintenance, trendy hairstyle that no one else will be rocking.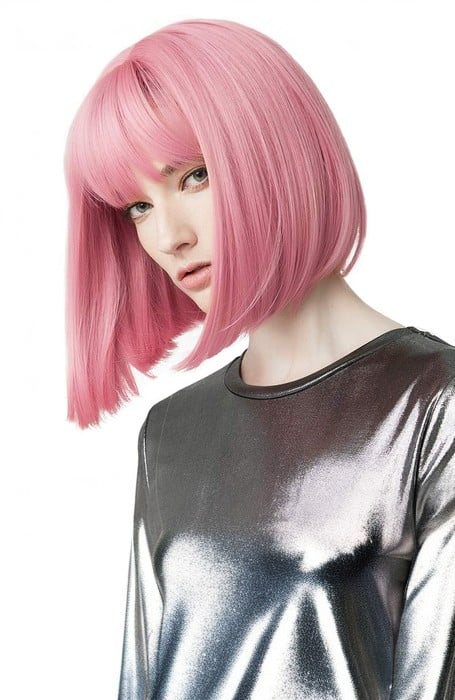 39. Long Bob for Fine Hair
Just because your hair is thin doesn't mean you have to miss out on the trendy long bob haircut. In fact, you can still rock this chic and sophisticated look with ease. The secret is in creating texture and dimension by adding some waves to your hair. Not only will this give your locks some volume, but it will also create a flattering frame for your face.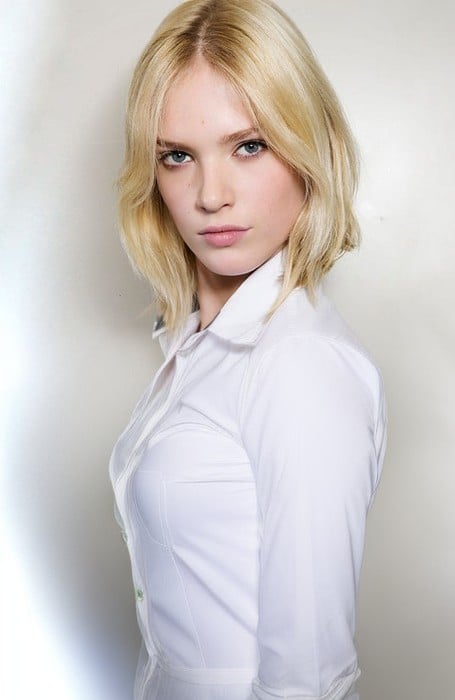 40. Long Bob Side Part
If you're looking for a chic and sophisticated hairstyle, try pairing a long bob haircut with a side part. This modern take on the classic bob features an asymmetrical shape that is not only stylish but also highly flattering, particularly for those with long face shapes. With the longer length in the front and shorter in the back, the hair falls beautifully around the face, adding a touch of femininity to your look.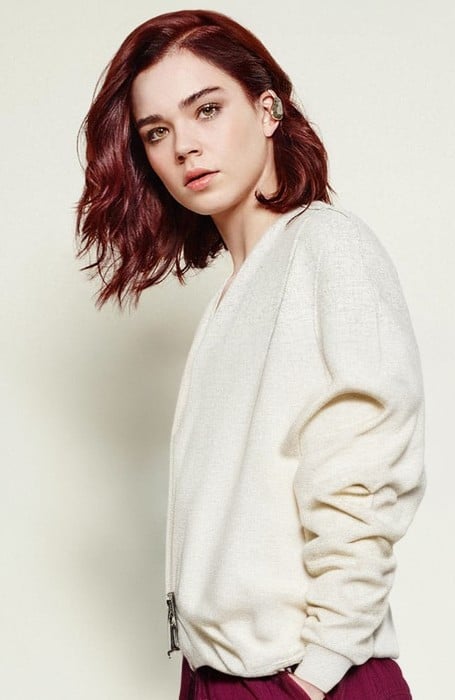 41. Long Wavy Bob with Side Bangs
For women who prefer a softer, more feminine look, a long bob haircut with side bangs is the way to go. This hairstyle can make your face appear more delicate and elegant. Another way to enhance the look is by adding some gentle waves or curls to your locks, which will give the lob more volume and movement.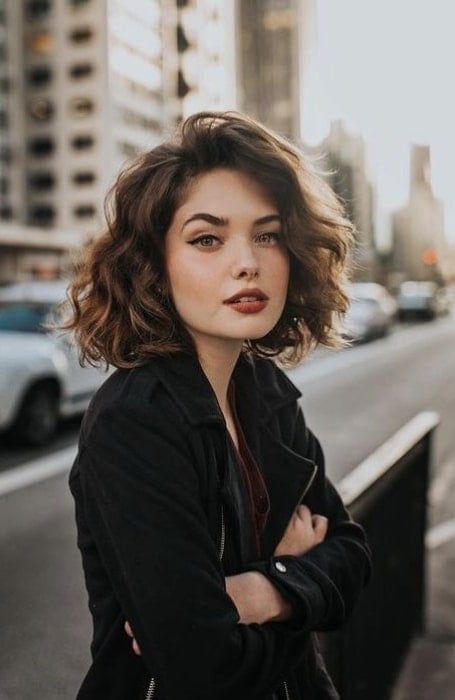 42. Long Purple Bob
When it comes to hair color trends, sometimes it's fun to switch things up. If you're not a fan of pink but still want to make a statement, purple hair color with a long bob might be just the ticket. This bold and beautiful look is sure to turn heads and earn you a few compliments along the way. Whether you're trying to stand out in a crowd or just want to update your style, a purple bob is a great way to inject some fun and personality into your hair.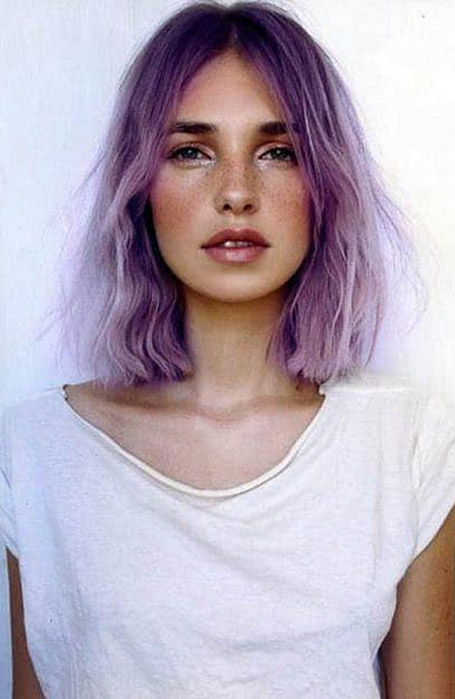 43. Long Curly Bob with Bangs
The long curly bob with bangs has rapidly gained popularity, and it is clear to see why, as it has graced the heads of models, influencers, and everyday women. By embracing this stylish hairstyle, you will not only be staying on-trend, but you'll also add a touch of sass and flair to your overall appearance.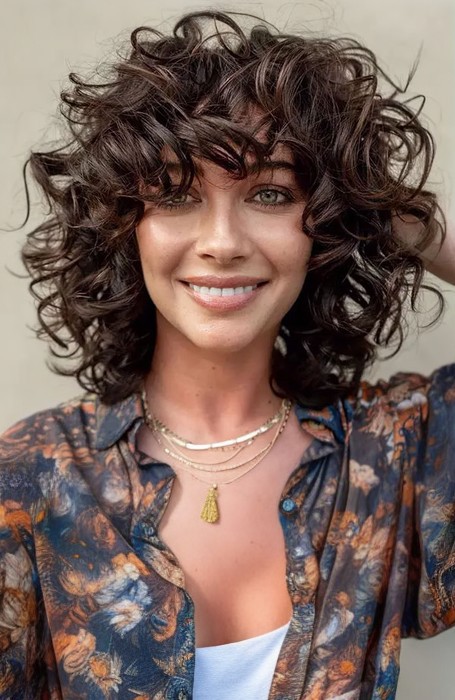 44. Black Long Bob Hairstyles
Black hair color can be downright enchanting when styled into a sleek, shoulder-length bob with a hint of bounce. With its luxurious shine and thickness, this chic and sophisticated look has the potential to turn heads no matter where you wear it. Whether you're heading to the office for a day of important meetings, dressing up for a formal event, or enjoying a romantic date night, this coveted style is versatile enough to complement just about any occasion.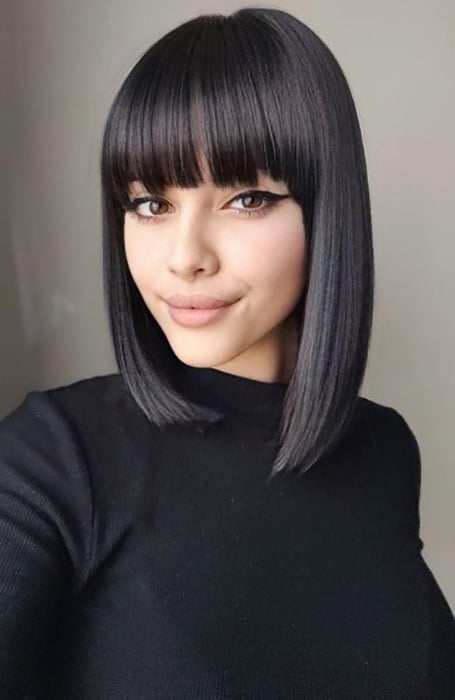 45. Long Bob with Curtain Bangs
For women who have delicate facial features, a full fringe and long bob can be too much, often overpowering your features. However, A long bob with curtain bangs can be just the right alternative. Not only can it be an incredibly flattering look, but it also provides a balance between feminine and edgy, as the curtain bangs can add some much-needed depth and texture to your overall look.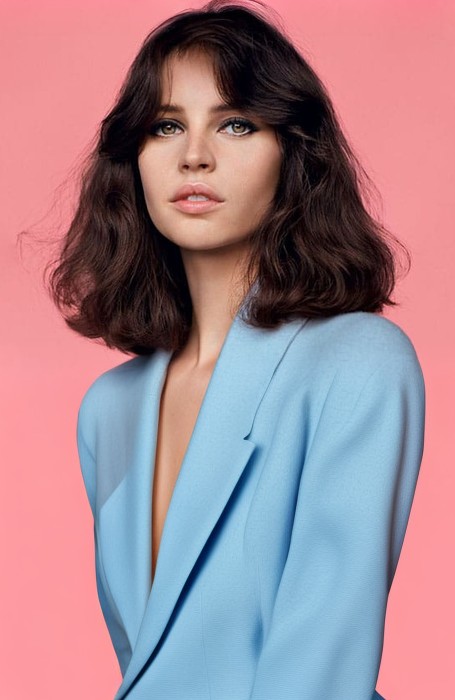 Long Bob Hairstyles FAQs
Are long bobs still in style 2023?
The long bob haircut has become a prominent trend in 2023, with modern and stylish women greatly appreciating shorter hairstyles to accentuate their beauty and confidence.
What is the difference between a long bob and a lob?
A bob is a shorter hairstyle where the ends sit between the bottom of the jaw and the base of the neck. A Lob stands for a long bob, and the length generally sits around the top of the shoulder to the clavicle.
Can you put a lob in a ponytail?
Yes, a lob will have enough length to be able to wear it in a ponytail. You may need some hairpins for the underneath of a high pony, but a low one should be no issue to style.
Does a bob make you look younger or older?
If done correctly, a long bob hairstyle has the potential to make some individuals appear younger. However, if done incorrectly or on an incompatible face shape, it can have the opposite effect and make you look older.
How do you style a long bob haircut?
Long bobs are such a versatile length to style. You can wear it with curls, as a-line or asymmetrical, with bangs and layers. Try parting in the center or the side, add braids, dye it fun colors such as pink or purple, or add some beautiful beach waves or shaggy texture.
SUBSCRIBE TO OUR NEWSLETTER
Subscribe to our mailing list and get interesting stuff and updates to your email inbox.