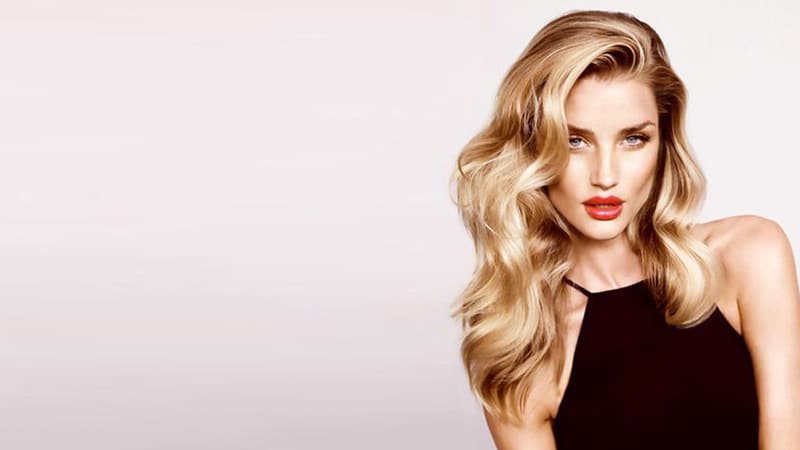 Looking to try something new with your hair this season, but not quite ready to commit to a cut? When it comes to hitting refresh on your appearance, a simple relocation of your hair's parting can have a strong impact. However, to really make a statement, bypass the typical center and side parts, and turn up the voltage with a dramatic deep side part. Taking the part further across the face, this side-swept style creates instant volume and texture. Recently, its ability to highlight the eyes, slim the face, and emphasize the cheekbones has made it a favorite from the runways to the street. Whether you're rocking a pixie, bob, lob, mid-length hair or long Rapunzel locks, the deep side part can be transformed to complement any hair length and texture. To help you discover your new favorite hairstyle, we're here to reveal the most stunning deep side part hairstyles.
1. Deep Side Part Bob
When it comes to styling shorter hairstyles such as a bob haircut, small changes can make a big impact. As a result, shifting your parting from the center to a deep side part can add a whole new depth to your appearance. When worn with a simple tee, figure-hugging jeans, and on-trend shoes, this off-duty model look is effortlessly cool. As the sun sets, make a statement with a sleek, deep side part or add some soft curls for a glamorous, sophisticated aesthetic.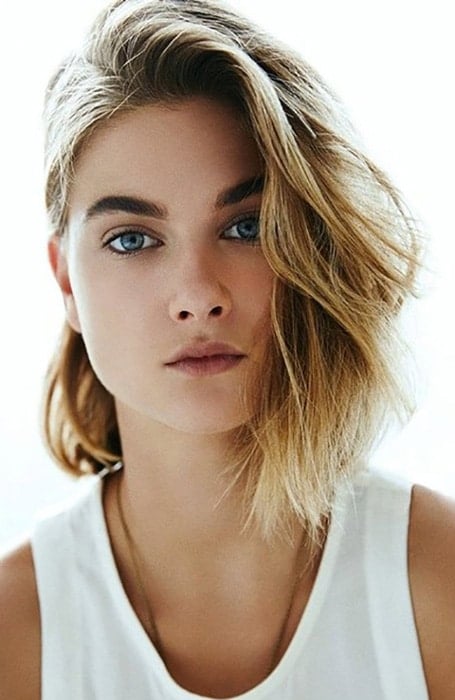 2. Deep Side Part Ponytail
Give the old ponytail a fresh, fun new update by pairing it with a gorgeous deep side part. While this style looks incredible with ponytails, we're loving the chic low ponytails that are spotted on the red carpets. Keep your ponytail sleek and smooth for a touch of refinement or tease it slightly to add some gorgeous, 'I woke up like this' texture.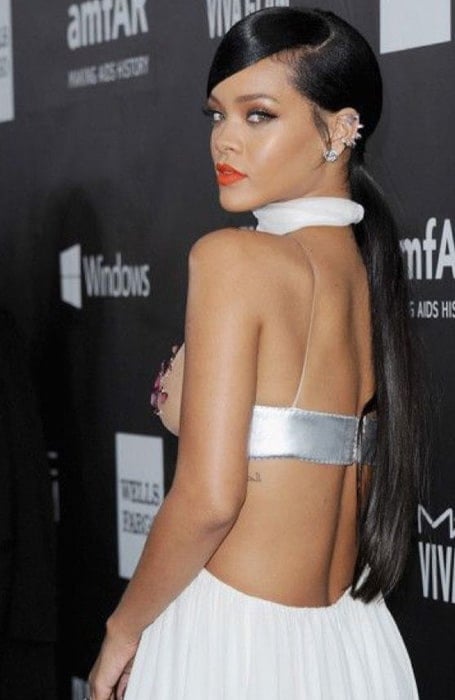 3. Deep Side Part with Tousled Long Hair
The ultimate style for any woman who is a fan of the waves and the sand, this surfer girl hairstyle is as relaxed and effortless as it is alluring. Simple to master, this style involves sweeping your long locks across to fall predominantly on one side. If you have natural waves, then keeping your hair healthy is all that is required to nail this tousled look. If your hair is straight, on the other hand, a curling iron can be used to create loose, flowing waves.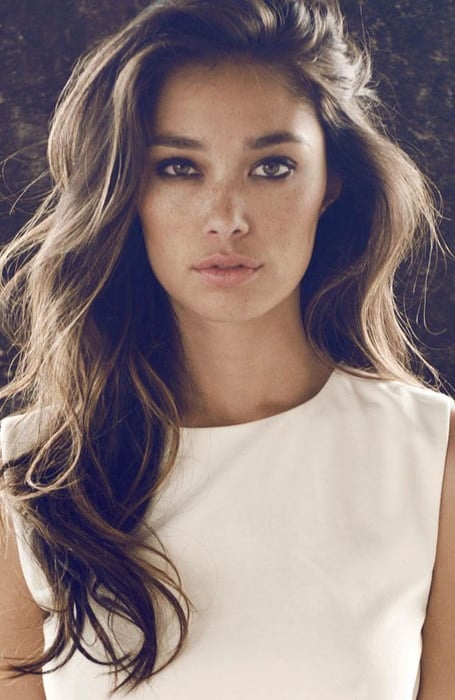 4. Deep Side Part with Curls
Channel the ethereal nature of the fairytale realm's leading ladies with this mystical hairstyle. Perfect for elegant events or paired with a chic coat on a wintery day, this style works beautifully for any hair length. Unless you were born with natural, tumbling ringlets, a little work will be required to create this look. Depending on your hair's length, set aside adequate time to work your magic with a curling iron, creating tight, romantic curls.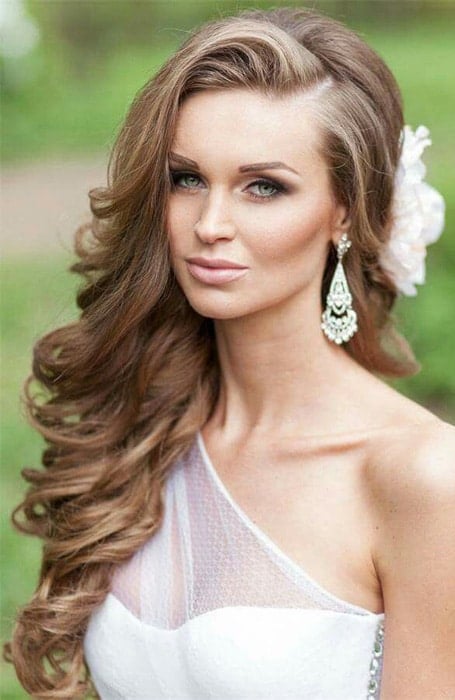 5. Deep Side Part Pixie
Embody Parisian chic and modern elegance with a gorgeous deep side part pixie cut. This forward-thinking look is dually high fashion and beautifully feminine, and consequently ticks all of our style boxes. Wear with barely there, natural makeup and bronze eyeshadow for a glowing, versatile look, or show your confidence with some striking red lipstick.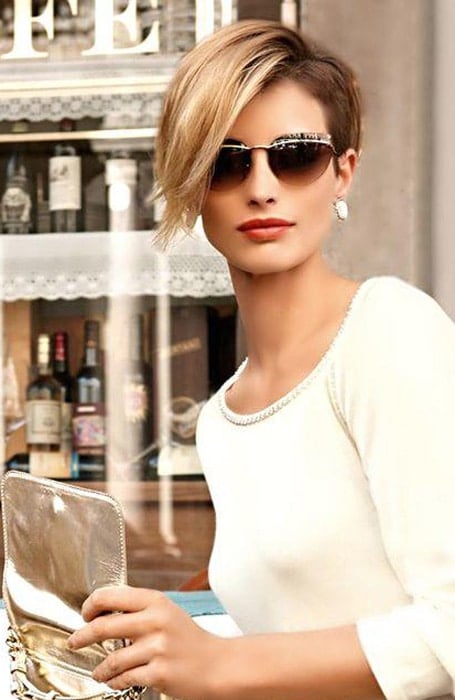 6. Deep Side Part Bun
Transport yourself to the not so distant future this season with a sci-fi inspired deep side part bun. This sleek hairstyle is one way to instantly draw attention to the face, highlighting sharp cheekbones and wide eyes. Add a further unique element to this look by plaiting your hair before coiling it into a polished bun.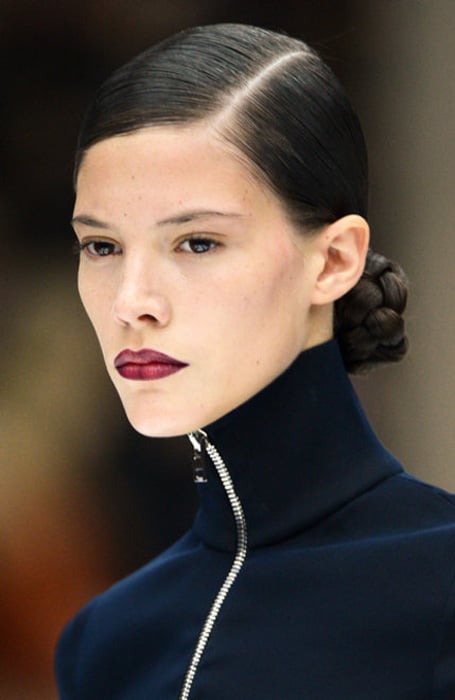 7. Sleek Deep Side Part
Adopt the persona of an island cruising, private jet flying, red carpet walking bombshell with an ultra-sleek deep side part. Whether your hair is long or short, this style is a head-turner. For ultimate sophistication, pair this simply stunning style with an eye-catching hair color such as mystical silver, fiery red, or midnight black.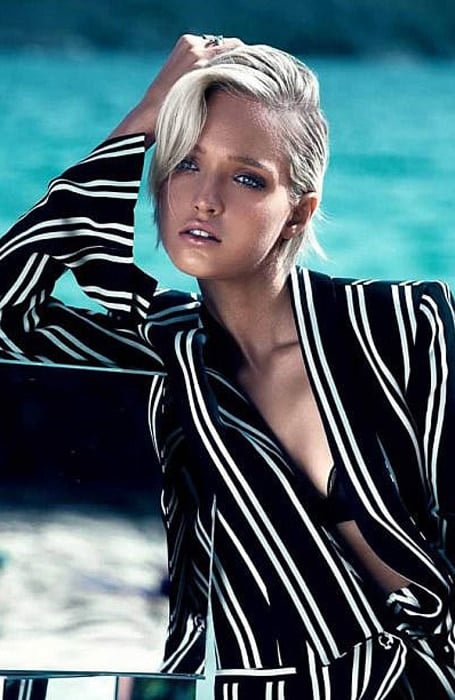 8. Deep Side Part with Bangs
Having returned with a bang from the 60s, choppy, long bangs are the hairstyle of the season. Consequently, deep side parts are also seeing a strong resurgence, as they offer a fun way to change up the trend. Whether you're growing out a fringe, realigning your bangs, or attending the hairdresser specifically for this look, a little hairspray and some confidence are all that's required to look 10/10.
9. Deep Side Part Asymmetric Lob
For an ultra-modern, sleek take on the deep side part, we're loving the asymmetric lob. This involves cutting the hair on each side to an uneven length, so that it falls in a blunt line just below the shoulders on one side of the face, and slants dramatically downwards on the other. While this look makes a strong statement, it will require you to keep those locks sharply cut and straightened. This will ensure the unique, stunning shape of the cut is emphasized, rather than appearing messy and uneven. The incorporation of the deep side part highlights the asymmetry of this unique look.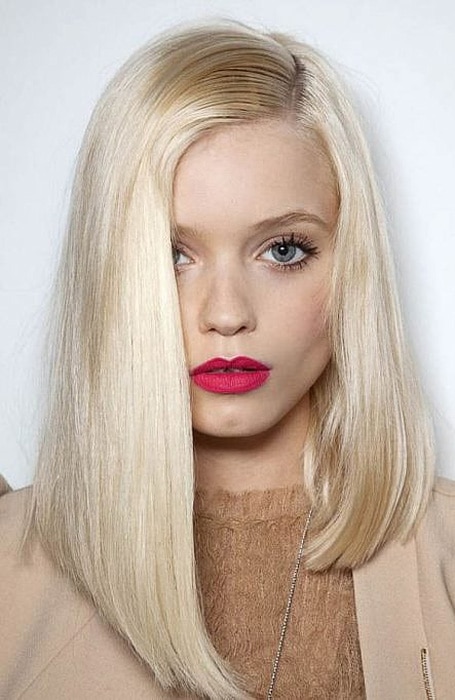 10. Deep Side Part Pink Bob
If you're looking for a fun and edgy way to hit refresh on your bob haircut this season, a splash of pink and a deep side part is the way to go. Whether you're a fan of the dreamy pastel pinks or are more of a bold bubblegum sort of girl, this striking color is suited to all skin tones and eye colors. Once you've transformed yourself into a modern-day Pink Lady, go chic with a slick, wet look, or keep your bob tousled and flowing for a gorgeous, carefree aesthetic.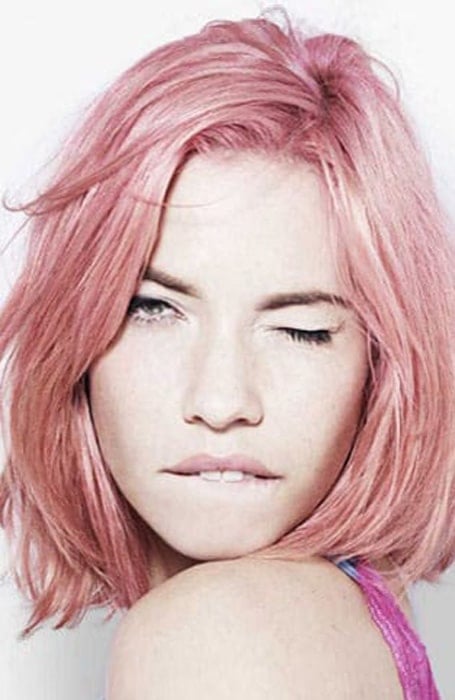 11. Deep Side Part with Rapunzel Braid
For a charming variation on the classic Rapunzel braid, simply create a deep side part before you begin weaving those long locks. In doing so, you will add texture and volume to this enchanting look. To really capture the hearts of passersby, ensure the braid is a loosely woven cascade of hair, and that the overall look replicates this windswept aesthetic. After all, it's windy up in those fairytale towers.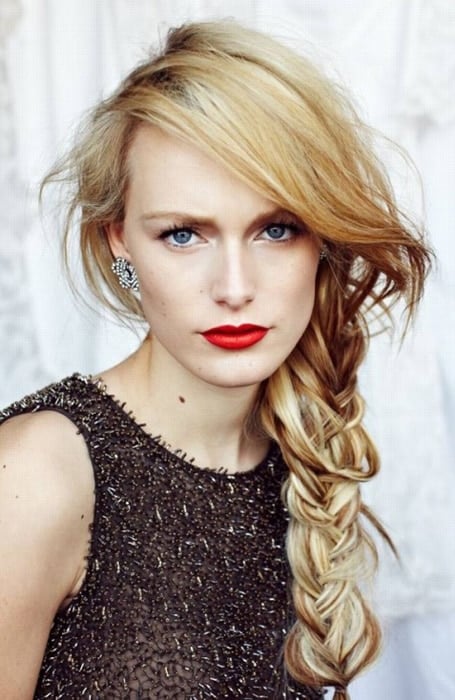 12. Deep Side Part Straight Lob
If you've been sporting a lob haircut (long bob) for a while, or are in the process of growing out a bob, then a deep side part is the perfect way to switch up your look. Moving the hair from one side of the face to the other can reveal different focal points and features. Additionally, this super simple hairstyle can be dressed up or down to be effortlessly casual and cool or sleek and sophisticated.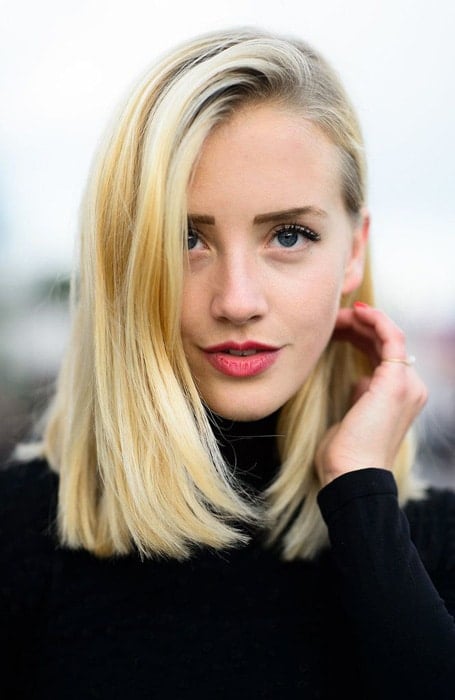 13. Deep Side Part with Hollywood Waves
Channel the red carpet glamour of Hollywood's A-list sirens by pairing gorgeous, tumbling waves with a deep side part. Adding extra volume and height, this look is utterly sophisticated and alluring. To achieve this look, simply part your hair deep to the preferred side and use your curling iron to create tight curls. Once this is finished, brush out your curls until you are left with soft, cascading waves.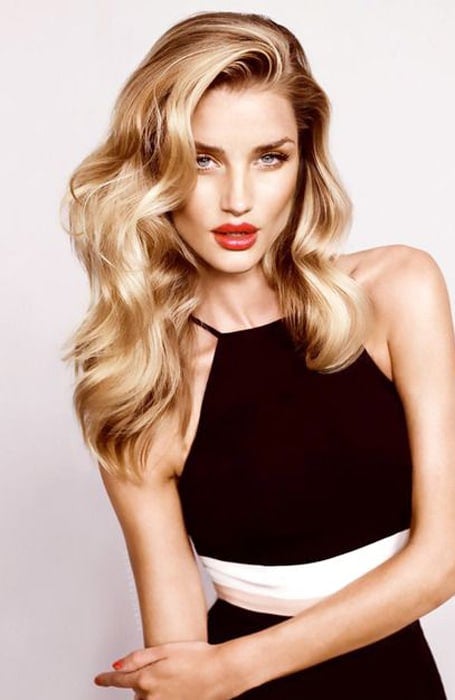 14. Deep Side Part with French Braid
If you're going to experiment with a deep side part, draw attention to your new hairstyle by incorporating a French braid beneath this parting. This will help to emphasize the added shape and volume created by the hair on the alternate, wider side of your new part. As an additional feature, colorful beads, shimmering silk, or some edgy hair rings may be woven into your braid.

15. Deep Side Part Sew In
Looking to add some luxurious length to your hair? Next time you ask your hairdresser for a sew-in weave, we'd recommend complementing it with a stunning deep side part. This will ensure your weave is the correct length to experiment with all of the deep side part hairstyles, from sultry Hollywood waves to an enchanting Rapunzel braid.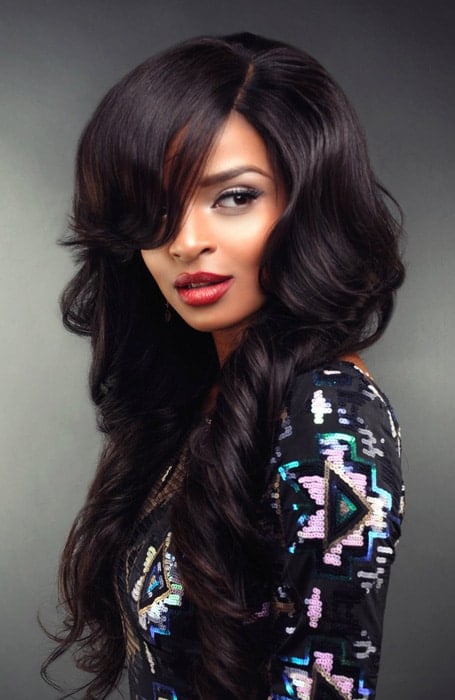 16. 60's / Twiggy Deep Side Part
Take a trip back in time to the swinging 60's with this Twiggy-inspired hairstyle. Short blonde hair with a deep side part, dewy lips, and a masterful cut-crease eyeshadow application are the key starting points for this look. To complete this supermodel transformation, draw on some defined lower lashes with liquid eyeliner, slip into an A-line dress, and prepare your pout.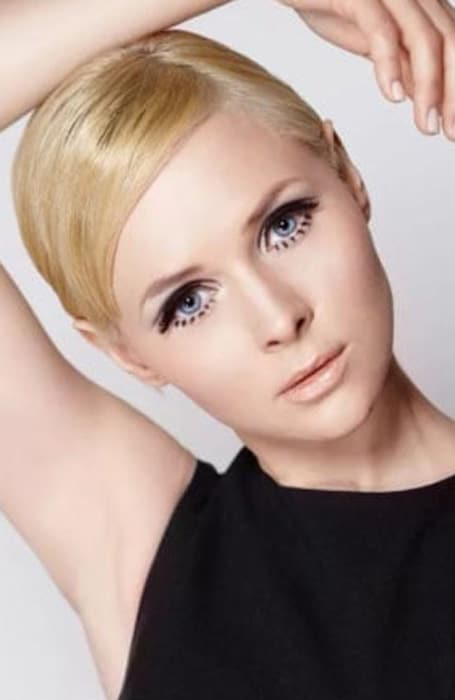 17. Deep Side Part Red Hair
For all the fiery-haired beauties who have been ordered by their hairdressers to never dye their crimson locks, we introduce the deep side part. If you're seeking to change up your look but have already tried the classic bangs or bob, a deep side part is a perfect way to revamp your appearance. Best of all, this simple transformation will allow you to maintain your signature red hair.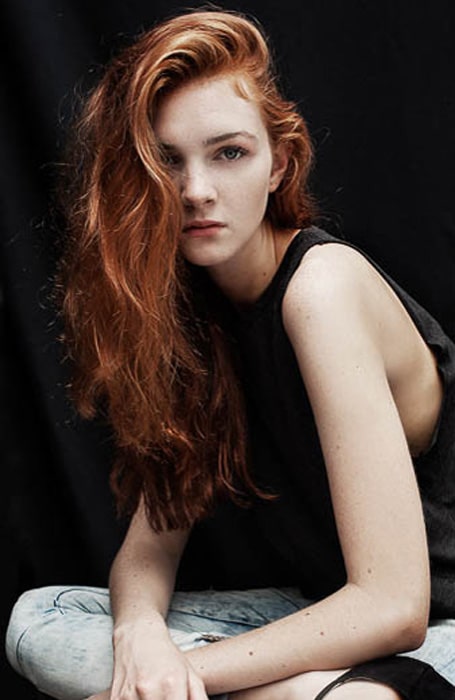 18. Deep Side Part with Sculptural Waves
Art doesn't just belong in a gallery, and with this stand out style, you'll have photographers flocking to take your picture. When paired with a deep side part, sculptural waves will receive an added element of intrigue. To create this beautiful look, you're going to need to use your hair straighter to create dramatic waves. Before you begin crafting your masterpiece, blow-dry your hair until it is straight and smooth so that the final look retains a polished finish. Next, work your way across the head from just above the eyes down to the tips. You will need to use your straightener to create multiple, distinct curling waves as you move your way down. Finally, finish with a good spritz of hairspray to keep your hair locked firmly in place.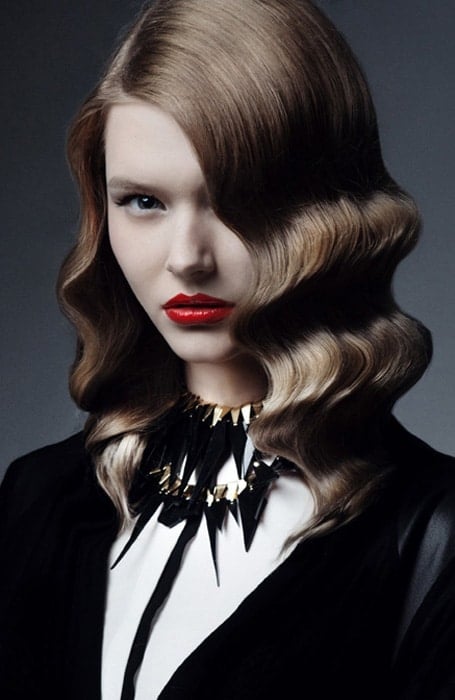 19. Voluminous Deep Side Part
Turn the volume up to the maximum level with this high-impact, eye-catching style. Be bold with a deep side part that makes way for an extra voluminous sweeping of hair across your face. Tease the hair upwards and into a rolling wave before locking this A-list look in place with some sparkling hairspray.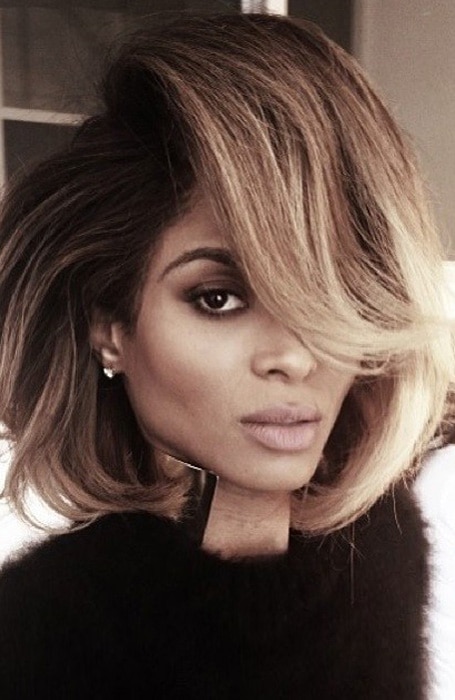 20. Deep Side Part with Mid-Length Hair
When it comes to discussing statement-making hair, it is often the long locks that receive all the attention. However, if you're like Goldilocks and prefer things "just right" in the middle, then a mid-length haircut may be more your style. If so, don't worry, because when styled correctly, this cut can make just as much of an impact as its extra-long or short counterparts. While there are multiple stunning ways to style mid-length hair, arguably the most simple of them all is to create a deep side part. This easy to master trick will instantly update your appearance and give your hair some added edge.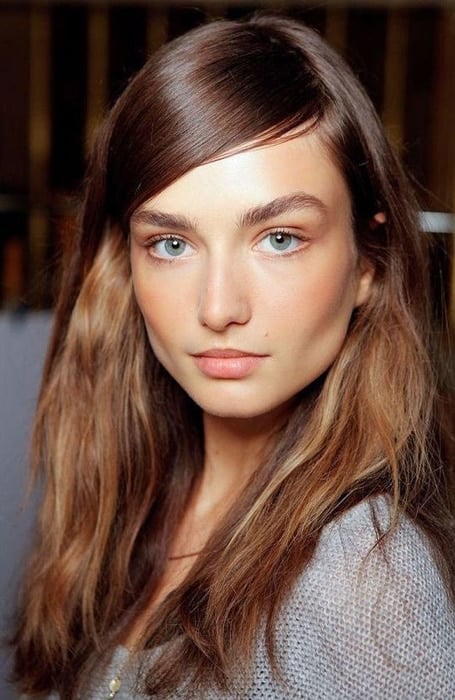 FAQs
What is a deep side part?
A deep side part is similar to a regular side part but sits further out. It should be positioned around the arch of your eyebrow, even out as far as the outer edge of your brows. It's a great way to create a dramatic look and add plenty of volume, as so much hair is sitting to one side.
How do you keep a side part in place?
If you're changing your part, it can take some training to get it to stay where you want. It helps to part on the side where your natural part falls. Otherwise, you can part your hair wet, then blowdry it in the direction you want it to sit. You can also use hairpins to keep things in place, especially when the style is new. Finally, styling products will be incredibly helpful, so try using a hairspray or a matte pomade or wax to add texture and hold.
How do I get my hair to stay on the side?
To get your hair to stay where you want, you can use a combination of heat and styling products. Blowdrying your hair in the direction you want it to stay can help shape the hair follicles. Additionally, using a medium hold product such as a matte pomade, wax, or even hairspray can help.
What side should your hair be parted?
You can part your hair wherever you like, but it might be a bit easier to get it to cooperate if you choose the natural parting side. To establish where this is, brush all your wet hair forward, and wait a few seconds until it starts to fall away from the center. Whichever side separates the most is where you part naturally lies. Alternatively, you can establish what direction the cowlick at your crown grows. If it's clockwise, your natural part should fall on the left and then on the right for counter-clockwise growth.
SUBSCRIBE TO OUR NEWSLETTER
Subscribe to our mailing list and get interesting stuff and updates to your email inbox.