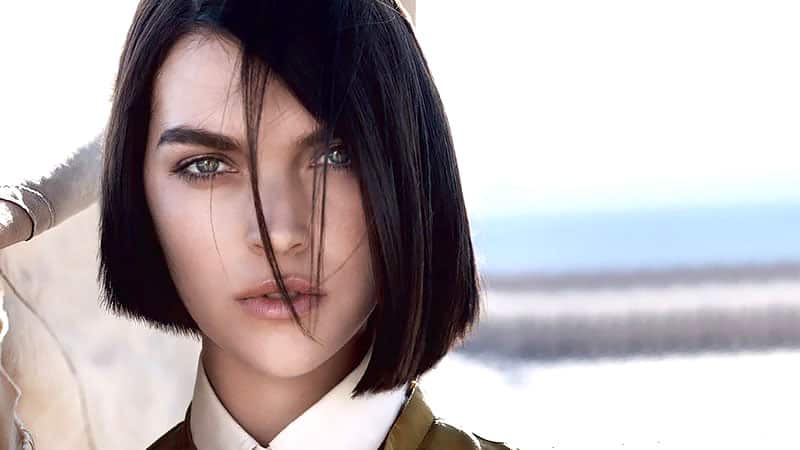 When it comes to finding a hairstyle that's as unique as it is stylish, you need to throw out the rulebook. After all, a traditional cut may look nice, but it's far from innovative. An asymmetrical style, however, can be incredibly exciting and chic. With one side longer than the other, this modern cut is perfect for cool girls who like to stand out. Best of all, it's easy to tailor an asymmetrical style to suit your tastes. From pixie cuts to lobs and even long locks, there's an option for everyone.

1. Asymmetrical Pixie Cut
One of the simplest ways to rock an asymmetrical hairstyle is with a pixie cut. As pixies are short, you need only a subtle variation in length to create a stunning asymmetrical look. To keep the style from feeling too heavy on the longer side, you can consider adding some layers to lighten it up.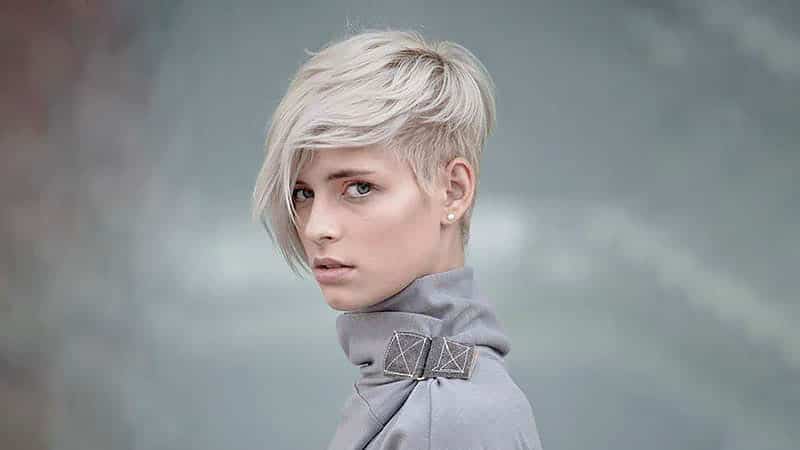 2. Asymmetrical Bangs
An asymmetrical cut doesn't always require the sides of your hair to be two different lengths. Sometimes, all you need is some stylishly angled bangs to achieve a remarkable asymmetrical look. However, be aware that you will have to wait for your bangs to grow out if you decide this bold style isn't for you.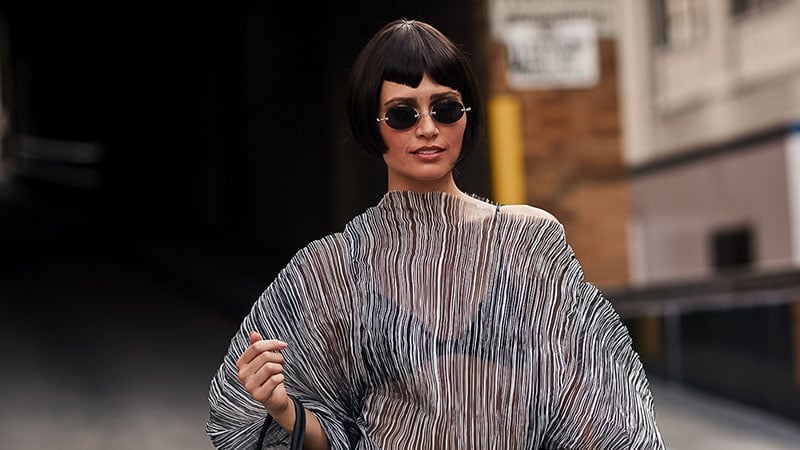 3. Wavy Asymmetrical Bob
Wavy bob haircuts are undoubtedly cute. However, they can also be mature and chic when partnered with an asymmetrical cut. As such, the style is ideal for ladies of all ages, from 20 to 50 and beyond.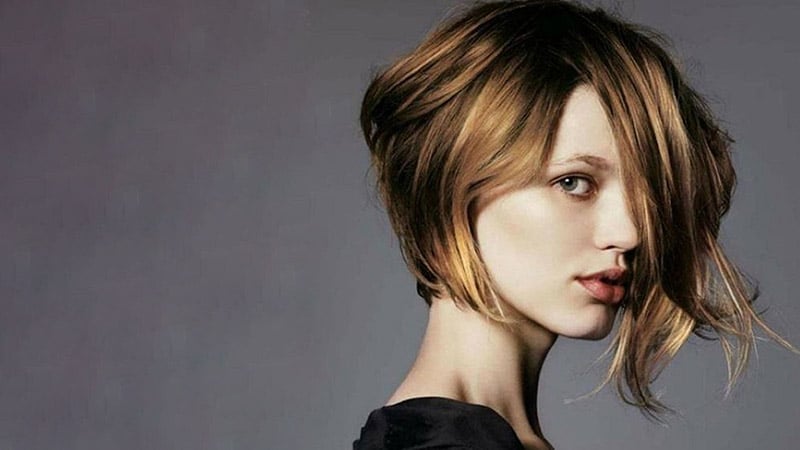 4. Asymmetrical Bob with Bangs
If you've opted for an asymmetrical bob haircut and are wanting to highlight your variation in length further, you can consider also choosing to rock front bangs. Thanks to its horizontal shape, a front fringe will instantly highlight the difference between one side of your hair and the other.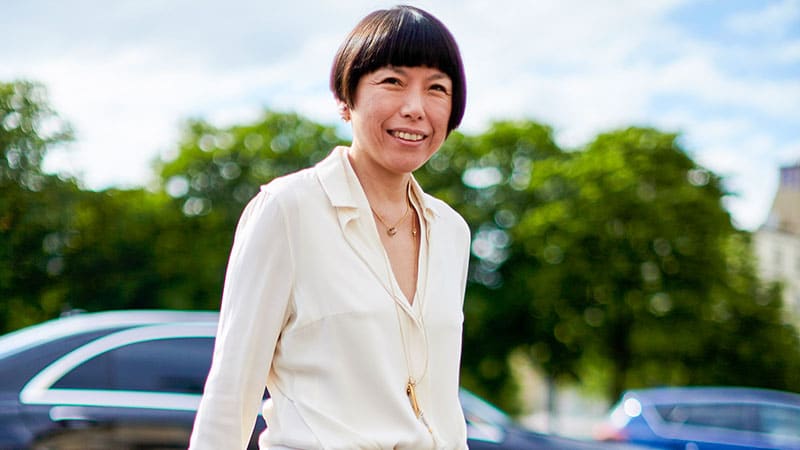 5. Long Asymmetrical Hair
While short asymmetrical styles are quite common, long asymmetrical looks are rare. But, that doesn't mean the cut isn't worth trying if you have long locks. By chopping just one side of your hair to a shorter length, you'll instantly achieve a stylish and statement-making appearance.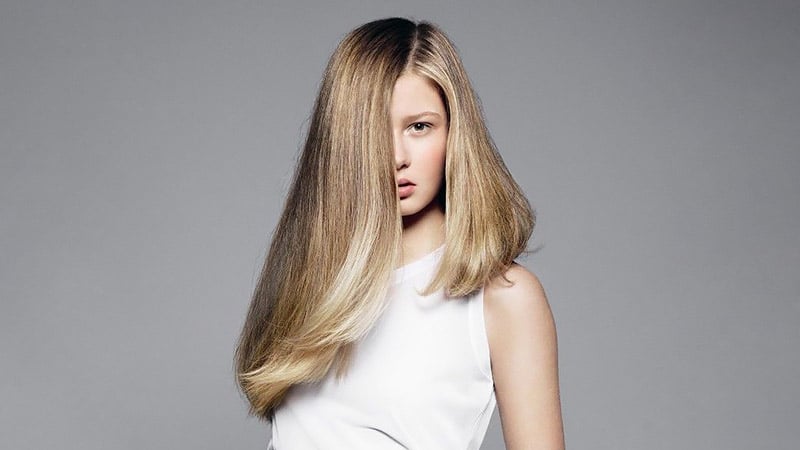 6. Long Asymmetrical Hair with Undercut
For a seriously bold contrast in length, nothing beats a long asymmetrical style with an undercut. With one side long and flowing and the other shaved short, this look is eye-catching and unmissable.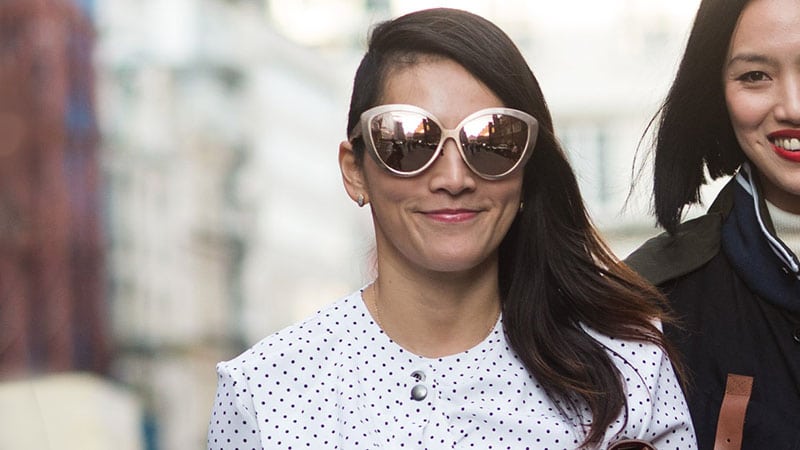 7. Asymmetrical Shag
An asymmetrical cut can work with a variety of hairstyles, including a shag. To nail the look, combine an asymmetrical mid-length cut with plenty of choppy layers. Your layers should start from the crown and transition into bangs at the front.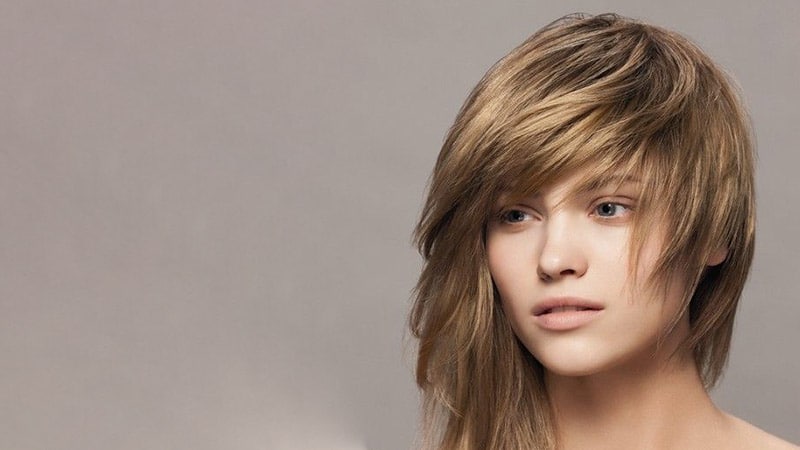 8. Asymmetrical Undercut
An exciting way to channel the asymmetrical trend is to embrace the undercut. To do so, have your stylist shave off one side of your hair while leaving the other long. Opting for a deep side part will ensure your look is kept feminine with plenty of hair on top.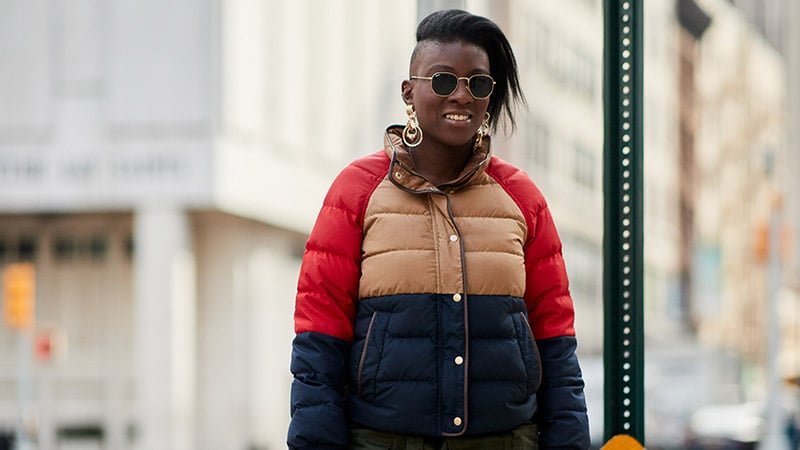 9. Unique Asymmetrical Haircut
One of the great things about asymmetrical haircuts is that you can tailor them to suit your style. So, if you like a subtle look, you can opt for a minimal difference in length. If you prefer a bolder appearance, however, you can create a unique statement style with a significant difference in length and asymmetrical bangs.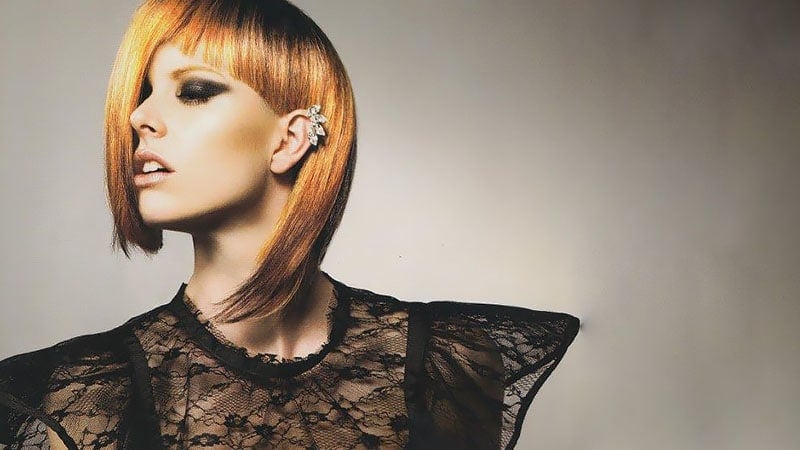 10. Asymmetrical Layered Bob
For a stylish and youthful appearance, an asymmetrical layered bob haircut makes an excellent choice. To nail the look, you can also add texture using a sea salt spray. Doing so will add a subtle disheveled appearance, which will achieve a gorgeous laidback look.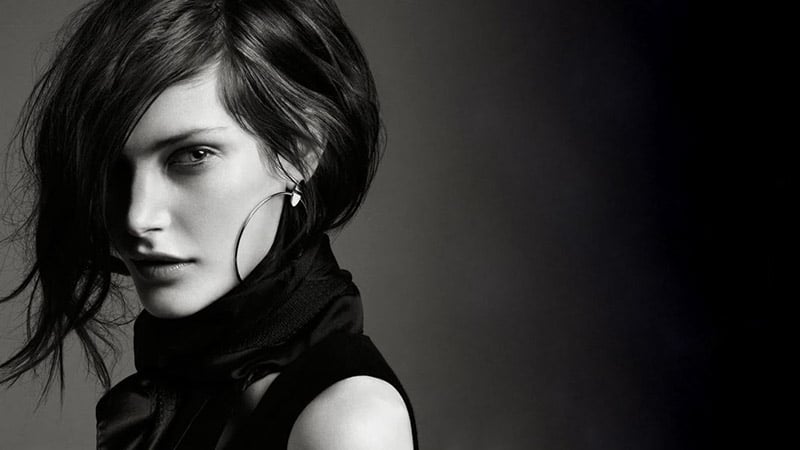 11. Straight Asymmetrical Hair
An asymmetrical cut is an excellent way to add interest to straight hair without creating texture. As such, if you have smooth and kink-free locks, you should consider rocking an asymmetrical style for your next look.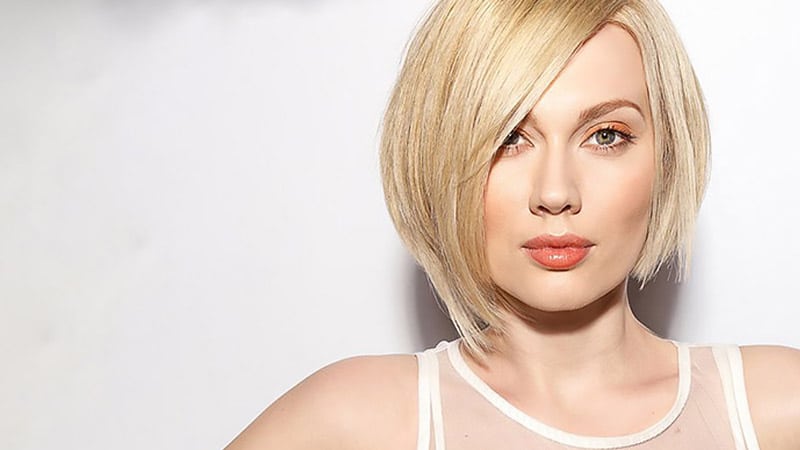 12. Asymmetrical Bob
A bob haircut is another fantastic way to rock an asymmetrical cut. To nail the look, ask your stylist to cut one side finishing at your chin and the other finishing around the top of your mouth. At the back, your hair should gradually transition from one length to the other.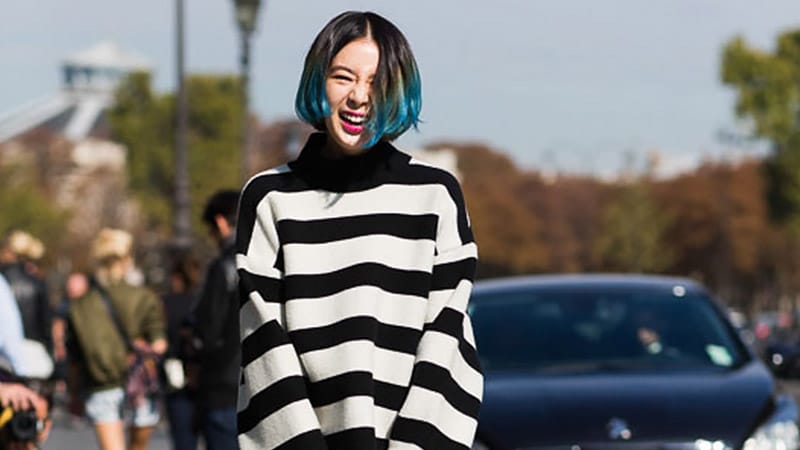 13. Curly Asymmetrical Hair
All hair types suit an asymmetrical cut, including the curls. However, be sure to visit an experienced stylist for such a haircut. As curls can coil in unpredictable ways, cutting a style that appears uneven yet balanced can be challenging.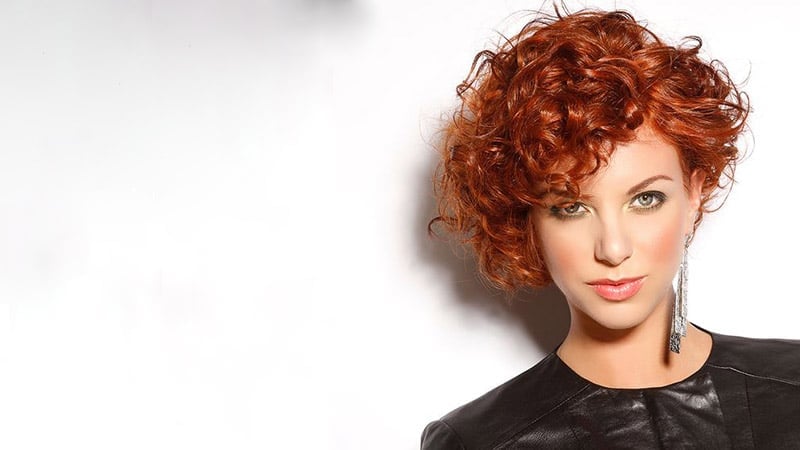 14. Asymmetrical A-Line Lob
If you're after a haircut that provides contrast at the front but appears traditional from behind, you can't go past an asymmetrical A-line lob. Although one side is shorter than the other, both gradually reduce in length until they reach a high point at the back of the head. Therefore, the cut appears like a standard A-line style from the back and sides. But, the front reveals its stunning asymmetrical appearance.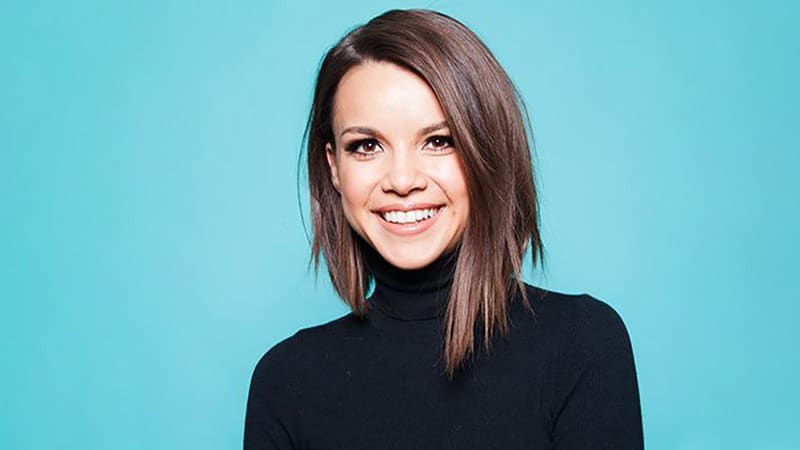 15. Asymmetrical Pixie with Temple Shave
Who says a pixie cut can't be edgy? When combined with a temple shave, which creates a bold contrast in length, a pixie cut instantly becomes daring and fashion-forward. As such, it's a perfect look for on-trend ladies.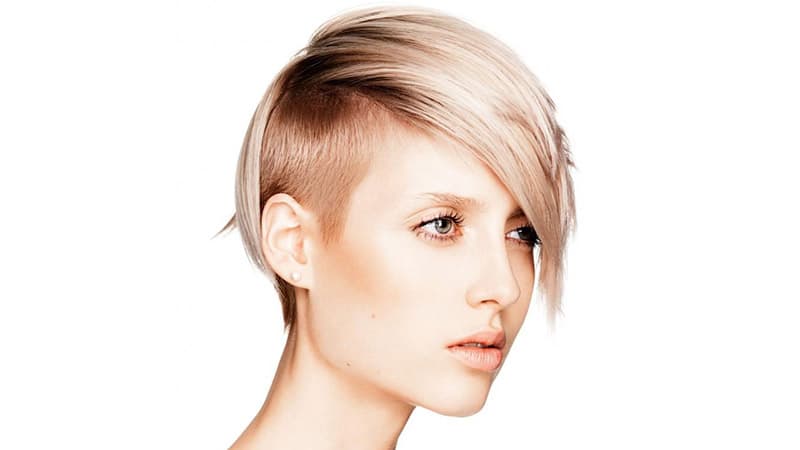 16. Blunt Asymmetrical Bob
Nothing shows off a beautiful asymmetrical bob quite like a blunt cut. As blunt ends create a definite line, they allow others to easily see that one side of your hair is longer than the other, even if the difference is minimal.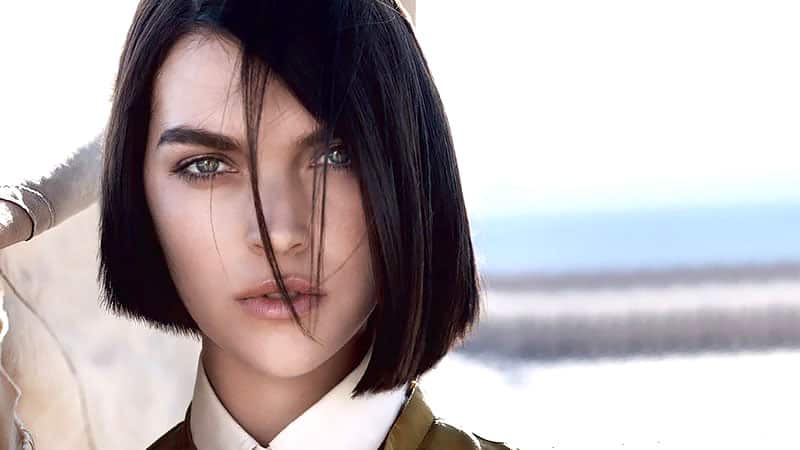 17. Asymmetrical Bob with Side Bangs
Unlike front bangs, side bangs will actually help soften the appearance of an asymmetrical hairstyle. As side bangs draw the eye from the shorter side to the longer, they allow the contrast in length to appear more gradual and subtle.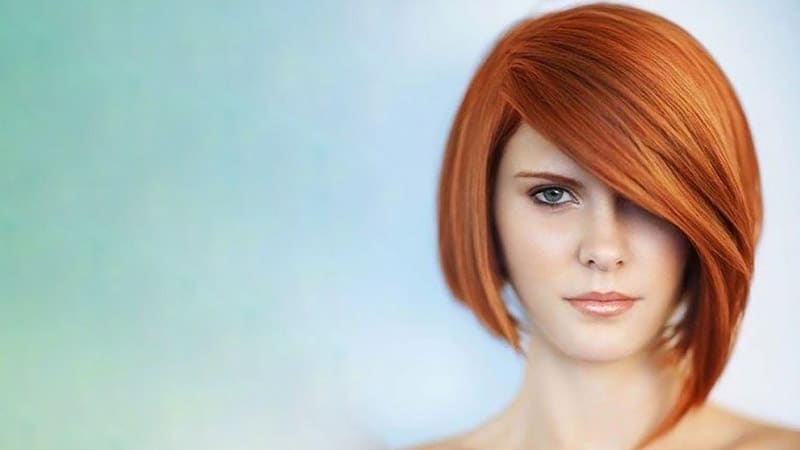 18. Layered Asymmetrical Cut
For a subtle take on an asymmetrical hairstyle, you should consider opting for a layered cut. Thanks to the different lengths in a layered style, your asymmetrical locks will appear softer and more natural.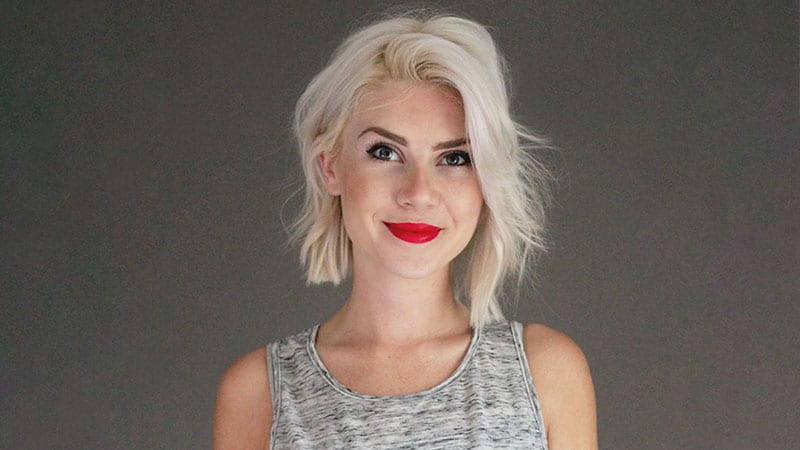 19. Asymmetrical Lob
Looking for a fresh take on the highly popular long bob, or lob as it's commonly known? Why not try an asymmetrical version? The modern style is perfect for fashion-forward ladies who like to stand out.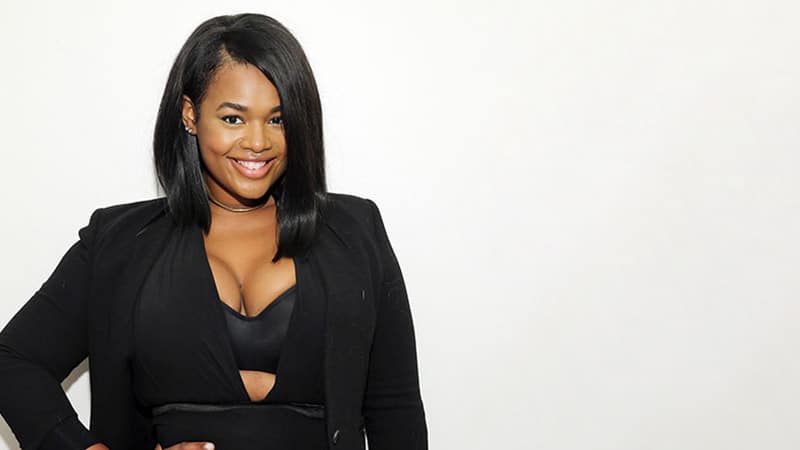 20. Mid-Length Asymmetrical Cut
When it comes to asymmetrical hairstyles, the greater the difference in length between the two sides, the bolder the appearance. So, if you want to create a striking look, opting for a cut that allows more variation, such as a mid-length style, is ideal.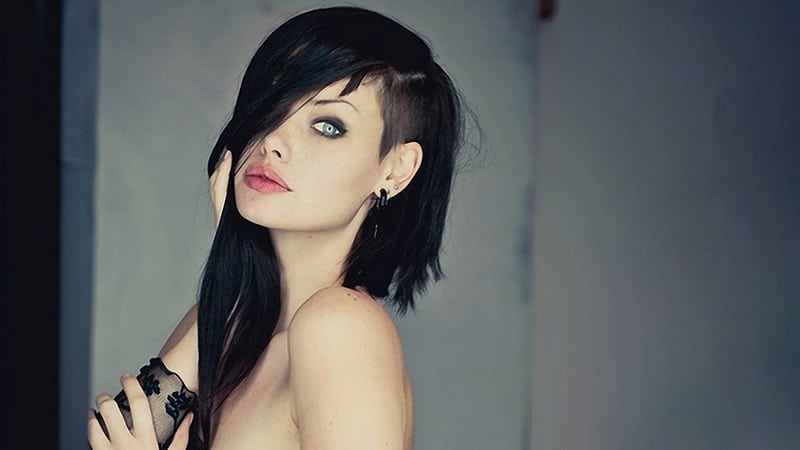 FAQs
Is asymmetric haircut in style?
Asymmetric haircuts are in style, as it's a brilliant way to show off some personality. It allows a cool and modern take on traditional styles.
What does asymmetrical haircut mean?
An asymmetrical haircut just means that one side of your hair is intentionally longer than the other. It can be applied to both long and short styles, as well as hair with different textures.
How do you cut an asymmetrical haircut?
The key to a good asymmetrical haircut s ensuring there's enough difference in each side that it looks intentional and not like a five-year chopped it off while you were sleeping. Ideally, you'll head to your trusted hairdresser for an asymmetric cut. Here you can discuss what length and style you want, and they will work their magic. The techniques are very similar to regular cuts; it's just that instead of cutting straight around the hair, the direction is angled down from one side to the other.
Is the asymmetrical bob still in style?
The asymmetrical bob is definitely in style. It's stylish, youthful, incredibly versatile, suits most face shapes, and adds an extra element of interest to a regular bob. It's also a great way to create lovely framing around your face.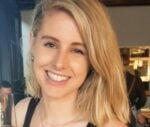 Taylah Brewer holds a bachelor's degree in fashion and business and is a skilled writer with several years of experience in the world of online content creation and copywriting. She is passionate about fashion, beauty, and all things lifestyle-related and has been writing for The Trend Spotter since 2016. She currently works as the Head of Digital & Ecommerce at White & Co.
SUBSCRIBE TO OUR NEWSLETTER
Subscribe to our mailing list and get interesting stuff and updates to your email inbox.