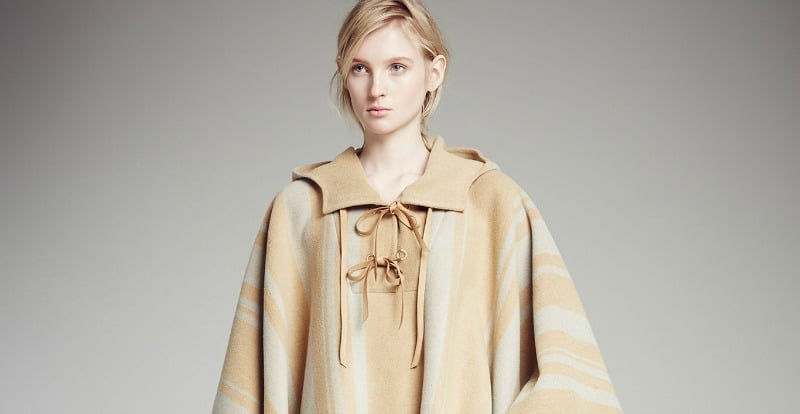 Anyone who ever watched the hit TV show Ugly Betty will be convinced that poncho's are quite possibly the most hideous outer-garment that you can ever wear. But designers are here to prove us all wrong with this delightful new take on oversized elegance.
SEE ALSO: How to Wear the Poncho 2015 Trend
The poncho design is extremely versatile. It is also really comfortable and we all know how wonderful it is when fashion and comfort actually meet halfway! Designers such as Chloé, Zero + Maria Cornejo, Cédric Charlier, and Phillip Lim have offered a wide variety of styles for us to all lust over, ranging from batwing to hooded ponchos. Another great thing about this trend is it lends itself well to a variety of different fabrics: for a more luxurious look you can wear a cashmere poncho, or rock a wool knit for everyday wear.
We are also loving the rich, earthy tones of these designs. Browns, camels, blacks and dark blues are the perfect colours for an autumn/winter wardrobe. Try to opt for a poncho with added length; it creates a more sophisticated and stylish look. Also take note of the neckline, we are loving the v-neck look for a more boho-casual feel, but if you want to be kept warm then consider a polo neck poncho. Style your poncho with a good pair of jeans and you're all set to embrace the cooler days.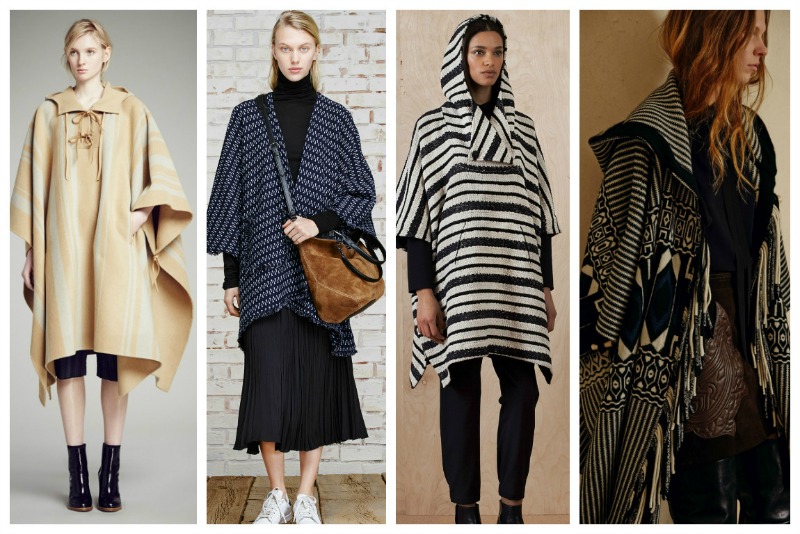 Get The Look
SUBSCRIBE TO OUR NEWSLETTER
Subscribe to our mailing list and get interesting stuff and updates to your email inbox.