If you were/are onesie mad, then you will love the fresh new take on the trend, the introduction of the boiler suit! The boiler suit is the ultimate follow on of the jumpsuit or the onesie and is really making a statement and fast becoming the must have Autumn/Winter 14-15 key piece!
So what's all the fuss about? Fashion has been stealing inspiration from menswear collections for years, and the uniform dressing that has been dominating the men's runway shows (and the wardrobes of plumbers and builders) have inspired designers such as Hache, Organic by John Patrick, Rag & Bone and Steven Alan to create something slightly more feminine, functional and above all, daring!
Fashion icons such as Sienna Miller, Kate Moss and Gwen Stefani have ensured that the boiler suit is firmly on our fashion radar. We love this style because it is so effortless for the winter months, and is a stand-alone statement. It's also an incredibly versatile piece that is easy to dress up (with heels and statement accessories) or dress down.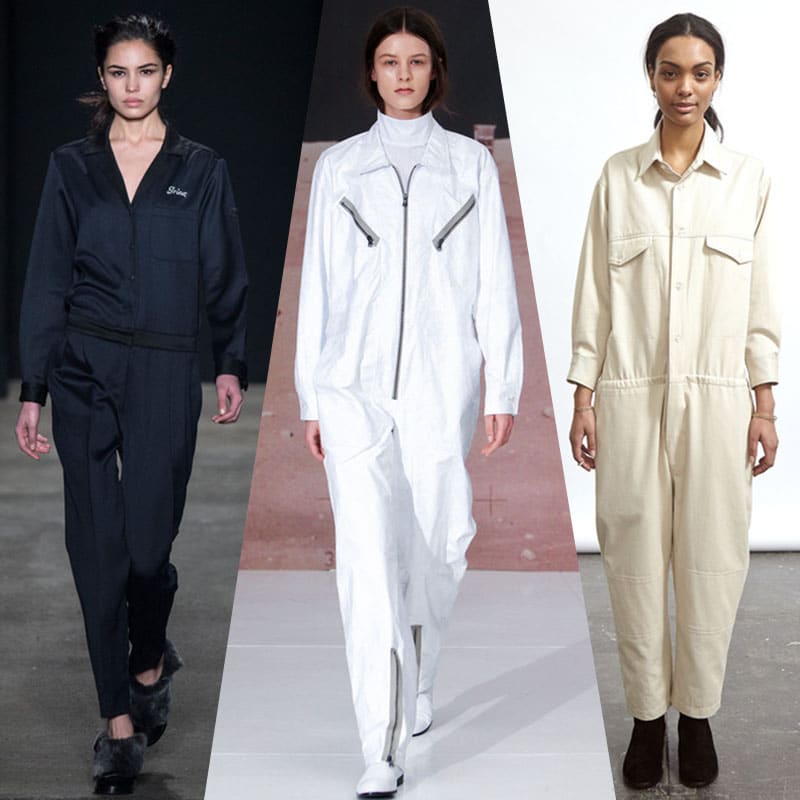 Get The Look