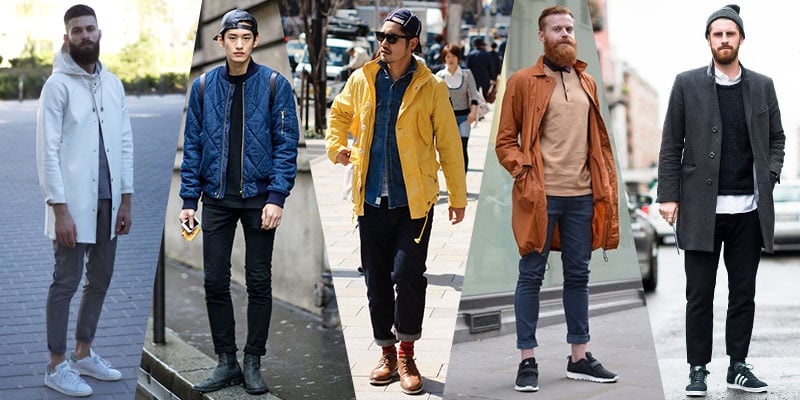 There was a time not too many moons ago, that sweats were sweats and trousers were trousers. While there was no debating a comfy pair of track pants could hold their own on the couch, in transit or in the track team locker room, sweats have received a well-deserved high-fashion edit over the past few years and we aren't complaining.
While the sports luxe trend has steadily trickled into the mainstream thanks to game changers like Alexander Wang, A.P.C., Helmut Lang and Rick Owens, giving that tailored winter coat you weren't too sure you'd wear a little street cred, is a lot more achievable than you might think. Blurring the boundaries between sport, street and suited has never been so easy.
1. 

If You're Going to Wear Tracksuit Bottoms, Leave the Top at Home
Basic rule of thumb, as a trend, sports luxe works because it's unassuming and low key. The cool-factor comes from looking like you haven't tried too hard. If you're game enough to sport a pair of retro sweat pants, opt for a neutral top and tailored coat to pull the look together.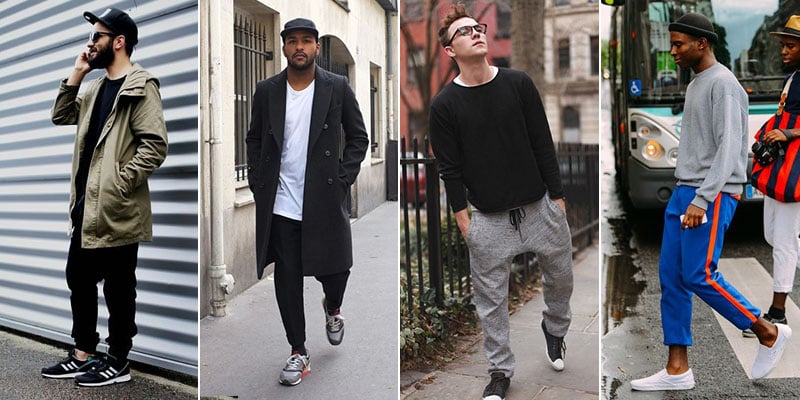 2.

Embrace Your Greys
Grey is a universally flattering colour. A simple grey crew instantly gives a tailored and formal coat or sports jacket an informal edge. Go for a grey marl fabric top or varsity inspired pull over that is guaranteed to earn its keep in your wardrobe this season.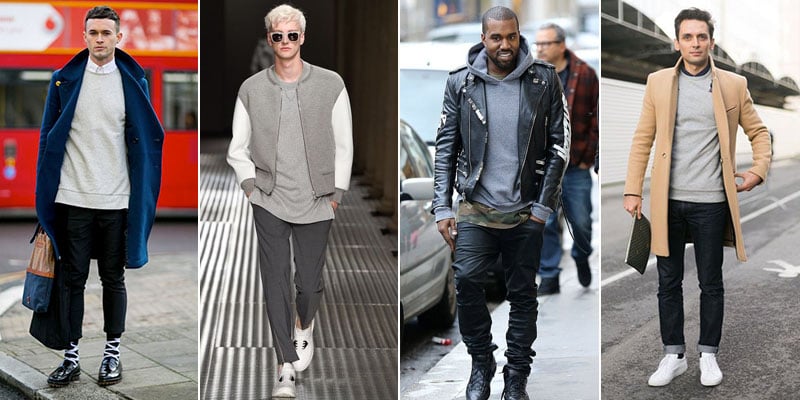 3.

Join the Crew
Crew neck sweatshirts in all their glory are the best investment piece. What's better, you won't need to break the bank to cosy up in a good one. A great basic crew neck is low key and low maintenance, unlike its cashmere counterpart.
 
4.

All Hail the Humble Sneaker
Sneaker heads won't contest that the shoe makes the man. If you're going to pair tailored, streamlined slacks with sneakers, be weary of the shape. Choose the sleek sneakers to look tidy but also boast retro-cool appeal, keeping a firm foot ahead of the athletic trend.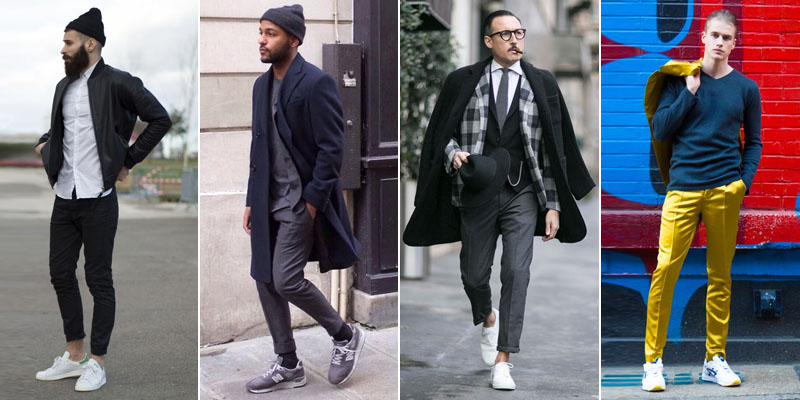 5.

Bring Back the Statement Jacket
If you're about to venture out into the great unknown, sometimes the right jacket can take you from 'I woke up like this' to tidy and on trend. A statement coat or fashion forward jacket is suddenly street-casual over the right sweats. For the subtler dresser, try a simple hoodie under a bomber jacket.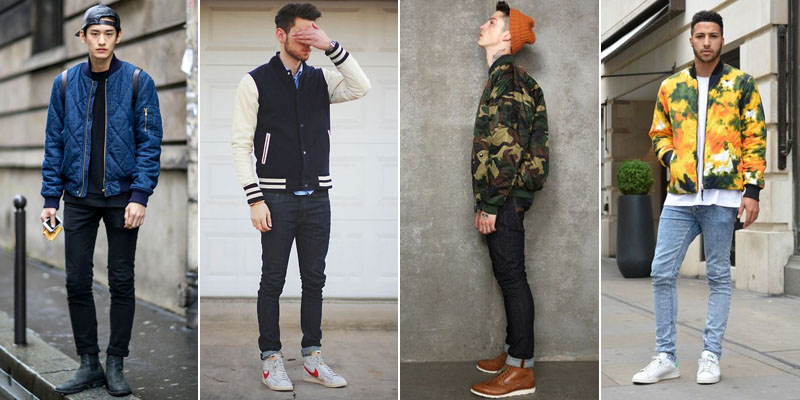 6.

The Long and Short of it
Everybody loves a great pair of kickback shorts. A great pair of sweat shorts is even better. Comfy, casual and street-cool is the ideal combo. These shorts can be dressed up or down with the right sports jacket and a quirky pair of brogues.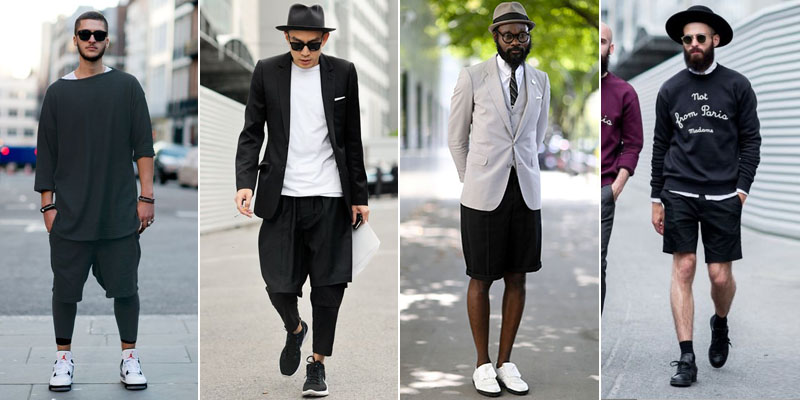 7.

Don't forget Your Anorak
The anorak takes pride of place in most autumn wardrobes. While you may have never dreamt of pairing one with that tailored blazer you've had for years, this combo is surprisingly on-trend. Not only will your mother thank you for taking her 'just in case it rains advice' the sport-meets-suit hybrid is having a moment.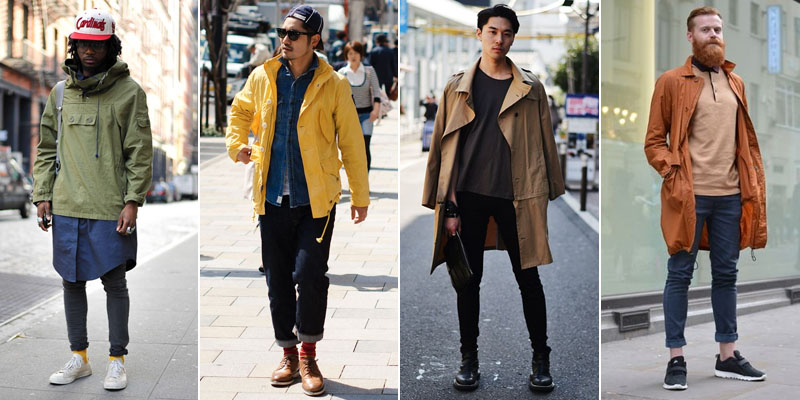 SUBSCRIBE TO OUR NEWSLETTER
Subscribe to our mailing list and get interesting stuff and updates to your email inbox.