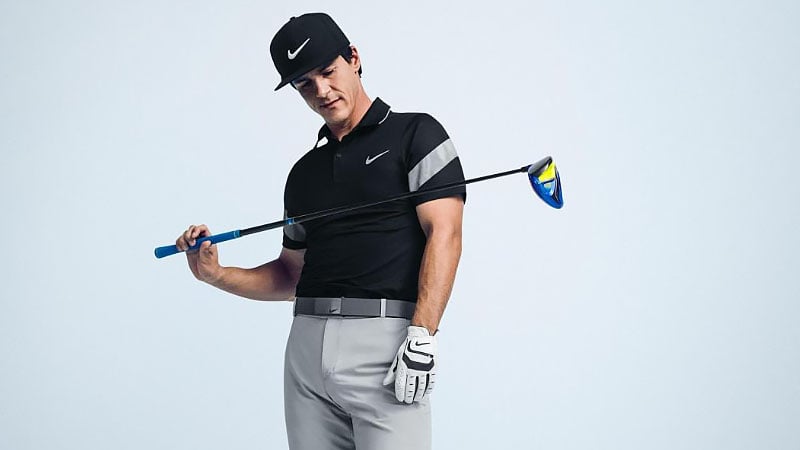 Dating back to the 15th century, this sport offers serene landscapes with great skill. Whether it's your first time stepping on to the green or you're a pro, the clothes you wear can help make or break your game. From the swing to the support in your feet, finding the right apparel is a crucial decision to make. From the moment you step onto the course to the last hole, here are the best golf clothing brands to keep you playing at your best.
Best Golf Clothing Brands
1. Under Armour
Unleash your fullest potential on the golf course with Under Armour, one of the industry's leading golf clothing brands. With its innovative designs and use of advanced technology, every golfer can now up their game and achieve their best swing yet. Whether you're an experienced pro or just starting out, Under Armour's extensive range of golf clothing – including their iconic polo shirts and flexible grip shoes – are specifically engineered to elevate your performance to the next level.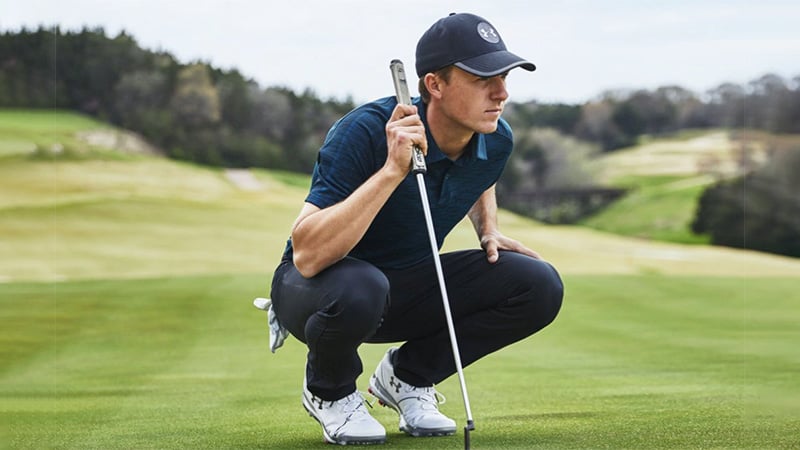 2. Puma
Puma often looks to the future without straying too far from its past. Starting its golf line in 2004, the designs combine agility and performance with style and comfort. Its innovative fabrics and seasonal designs will keep you looking on point with every putt. This German label has built a strong reputation for helping lovers of the sport look their best and play even better.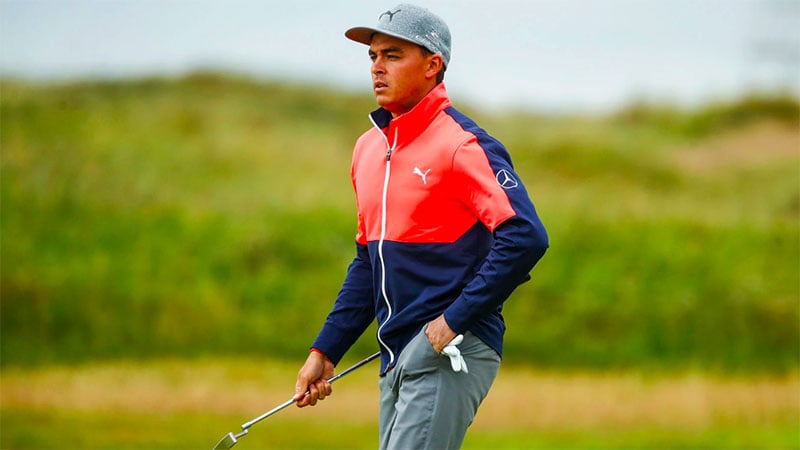 3. Bonobos
Be ready for the course in Bonobos. Finding its inspiration from the tradition of the game, this gold clothing brand offers the perfect movement for your body as you play. Every piece in this brand's collection is worthy of showing off, no matter your skill set. With its core principles of fit, performance, and style, you'd be hard-pressed to find another label that does it so well.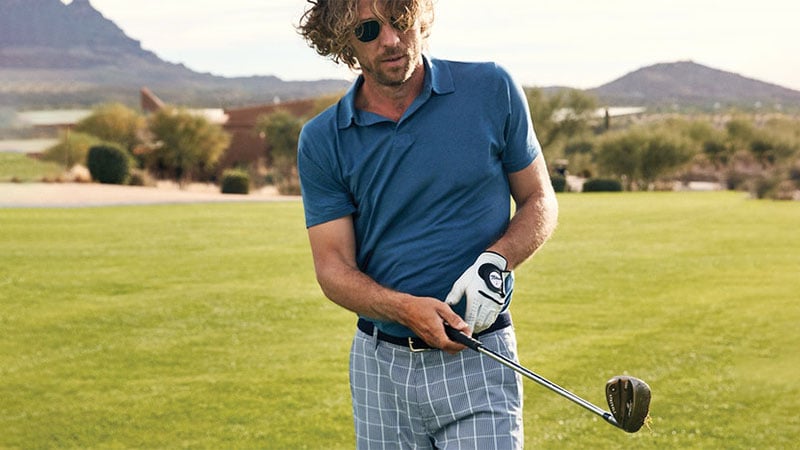 4. Peter Millar
Combining sophisticated style with innovative performance fabrics, Peter Millar provides supreme flexibility so you can play your best game. Ideal for lovers of golf, this brand helps you dress like a pro, even if it's your first game. Each design of these pieces offers optimum movement with an extra touch of elegance.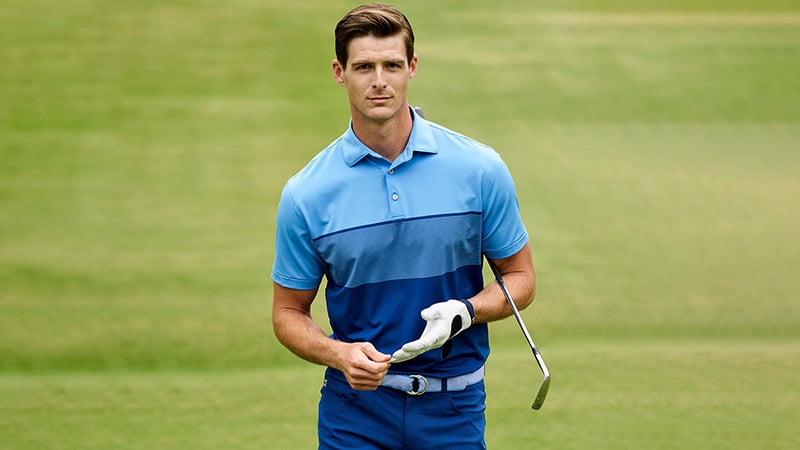 5. TravisMathew
Blending the love of golf with state-of-the-art technology, TravisMathew will help you look and play your best game every time. From polo shirts to breathable trousers, you'll look the part with every stroke. Using engineered fabrics to assist you on the course, with a touch of sophistication to keep you stylish with your next swing.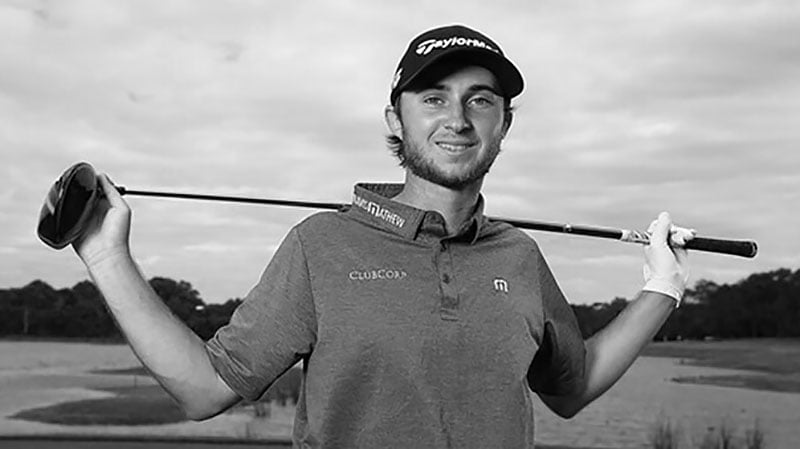 6. Uniqlo
When it comes to golf clothing, Uniqlo might just be the perfect brand for any player. With a sharp focus on quality textiles and simple, clean designs, Uniqlo is all about fashion meeting function. Known for their commitment to providing value for money, this brand has also become a popular choice for many famous athletes. In recent years, they have expanded their sports range to include golf apparel, catering to the needs of golfers everywhere. Whether you're a seasoned pro or a beginner looking to get started, Uniqlo's golf clothing range is definitely worth checking out.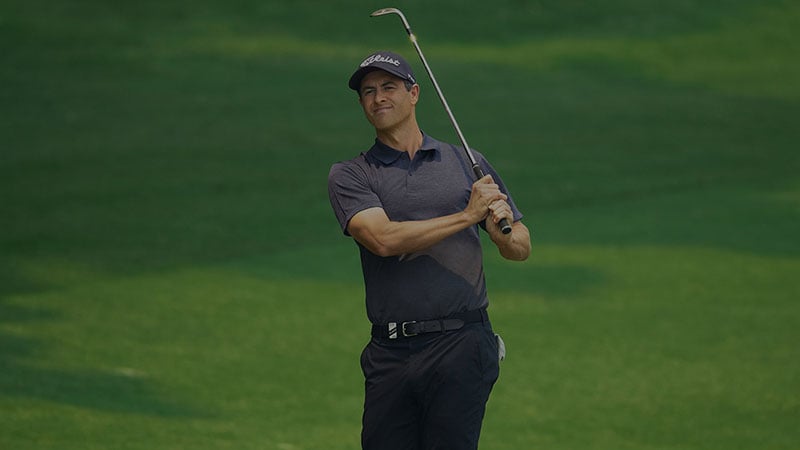 7. Nike
Nike is one of the world's leading athletic brands, and for a good reason. Since 1964, this brand has changed the way people play sport. For golf lovers, you can play with confidence thanks to its Dri-FIT technology and modern designs. The fabric moves with the body and wicks away sweat, giving you the confidence to play like a pro.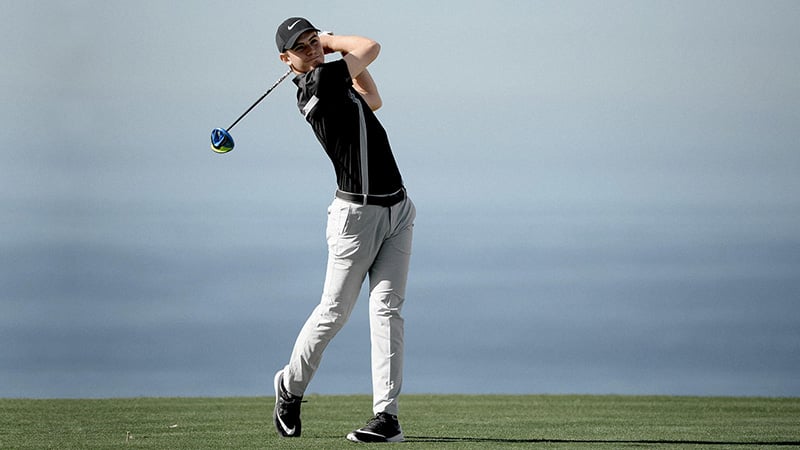 8. BOSS
If you want to show everyone who the leader of the pack is, you can't look past BOSS. These designs combine exceptional engineering for top performance and a classic style. The golf clothing brand is the perfect blend of lifestyle and activewear, so it's no surprise that it's worn by some of the greats, including Henrik Stenson and Martin Kaymer. If you're on the lookout for serious golf attire, this is the label for you.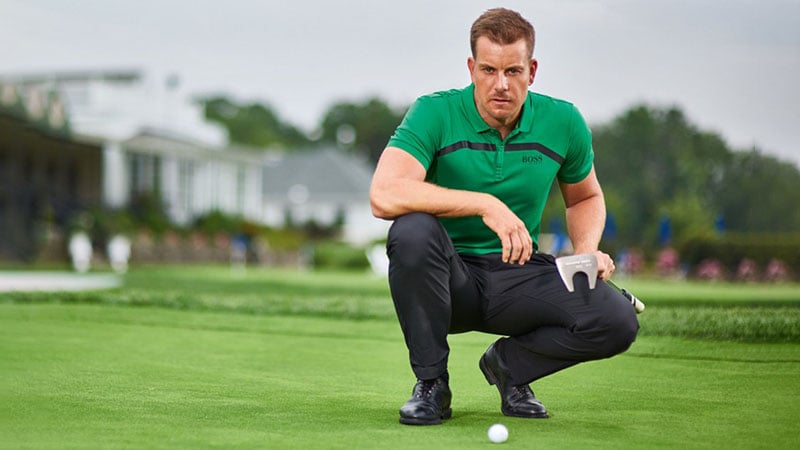 9. G/FORE
For those who love a good round of golf, G/Fore is the brand for you. While staying respectful of the tradition of the game, this brand has found a way to be innovative and disrupt the industry. These clothes provide supreme comfort and flexibility with a touch of street style. Whether you're on the green or relaxing with a drink afterward, you'll do it like no other.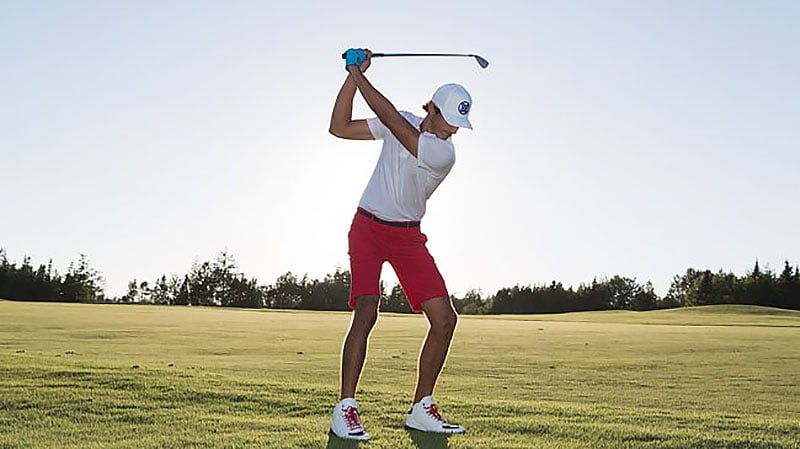 10. Castore
Castore is a British sports brand that prides itself on being a premium option in the industry. With over seven locations worldwide, it's clear that they take their status seriously. It's no surprise that they're also considered one of the best golf clothing brands for men. And rightfully so, as their lineup boasts a range of quality options that cater to the needs of the modern-day golfer. The Keane Polo, for instance, is touted as the "most advanced polo in the world". So, if you're looking for the best of the best when it comes to golf apparel, Castore is a golf clothing brand worth checking out.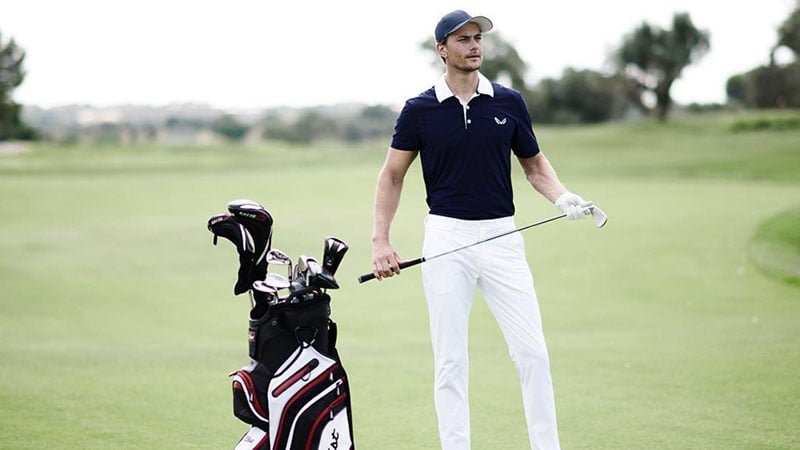 11. Calvin Klein Golf
In the true essence of the brand, Calvin Klein Golf provides a clean aesthetic with a supreme sporting edge. Worn by some of the greats, it blends exceptional performance without skimping on classic tailoring. From the first hole to the 18th, you'll be the best dressed on the green.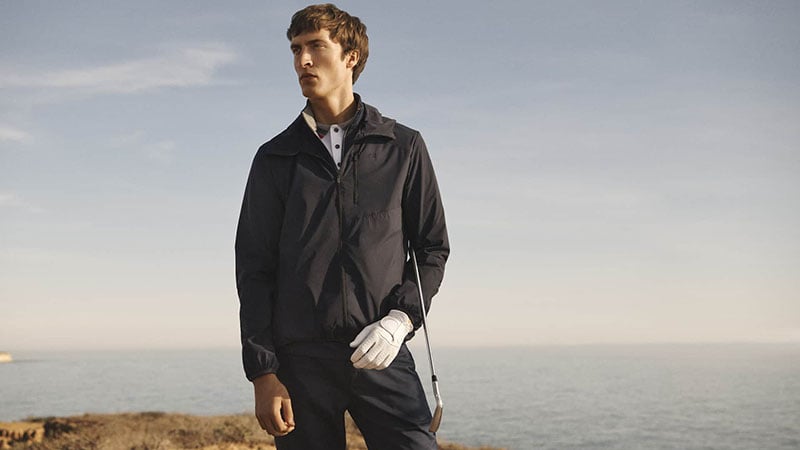 12. Dunning Golf
In search of the missing link in golf clothing, founder Ralph Dunning discovered the secrets to great sportswear. Designed for fit and playability, this golf clothing brand has created some of the most advanced attire for the game. Made to move with the body with every swing, it's crafted with engineered fabrics to help you play at your best, every time.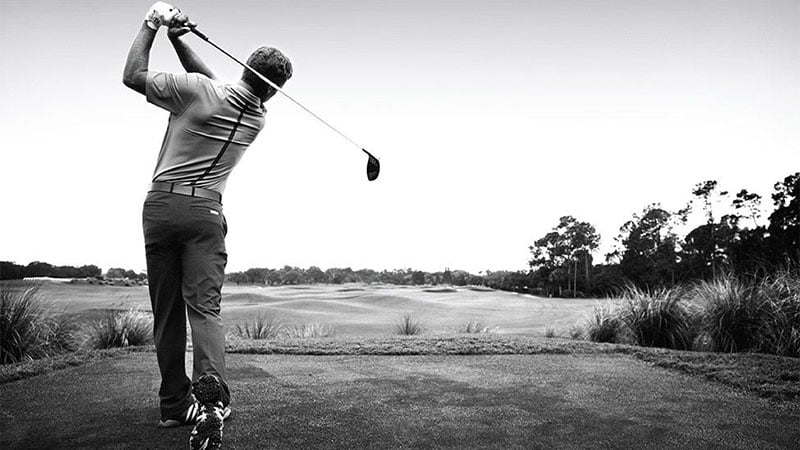 13. Bogner
Bogner is a leading golf clothing brand that has been making waves in the industry ever since Bernhard Langer helped showcase its collection at the Schwab cup in Arizona. By choosing to model a different outfit for each day of the tournament, Langer not only left his opponents to play in peace but also helped revolutionize style on the golf course. With Bogner's innovative designs and Langer's endorsement, golf enthusiasts can now enjoy a whole new level of fashion on the green.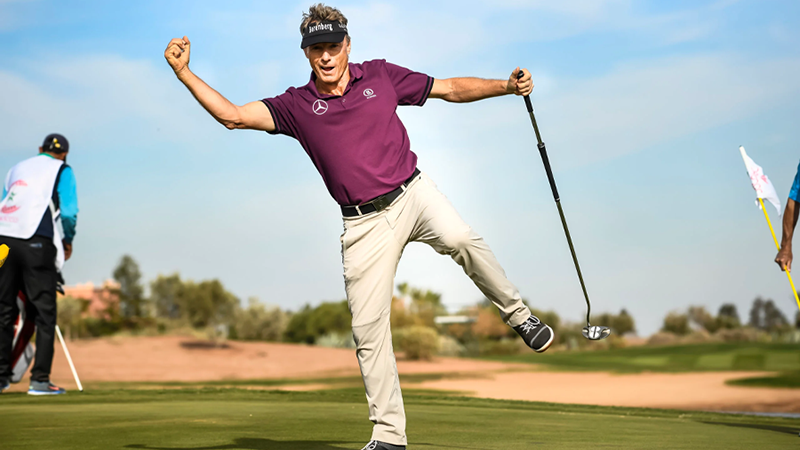 14. Lacoste
Lacoste is world-renowned for its classic tailoring with a modern twist. Combining excellent movement and flexibility in its fabrics and a traditional style, you can create the perfect outfit on and off the course. Choose from its famous tennis shirt to its preppy color combinations, and you've got yourself a fantastic ensemble.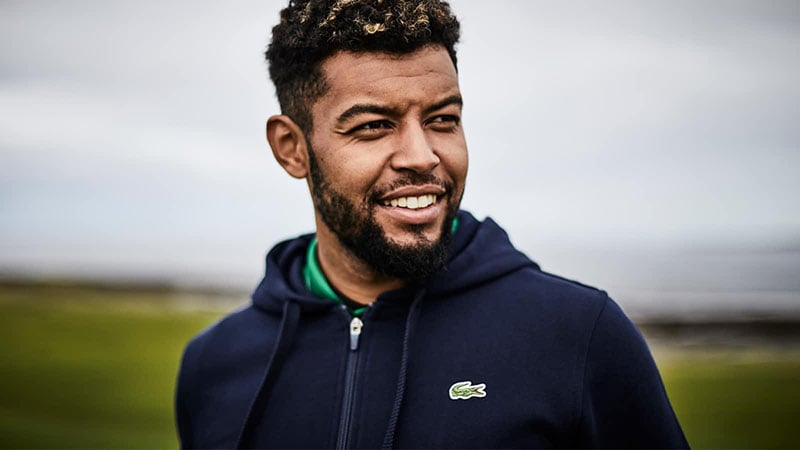 15. Original Penguin
Take your swing even further while wearing Original Penguin. Said to be the originator of the golf shirt, this brand takes everything you knew about the game and turns it on its head. Featuring established and modern technology, you can move and play with ease, and do it with style. From shorts to long-sleeved hoodies, your next round of 18 holes will be your best.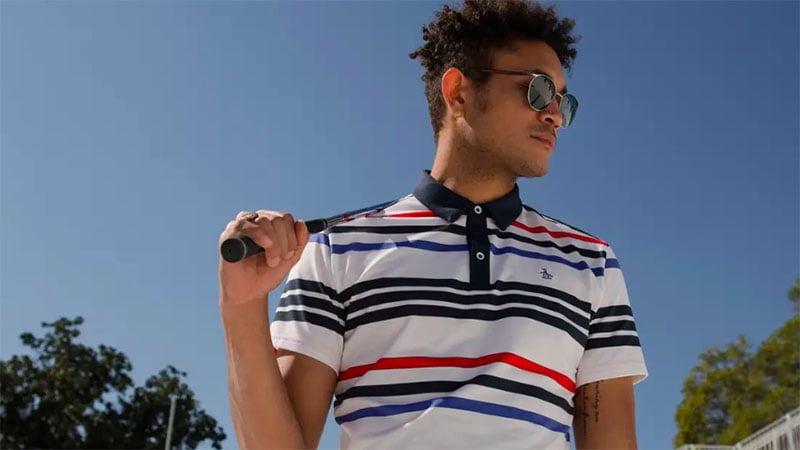 16. Galvin Green
Galvin Green takes every game of golf one step further with its collection. Made for players by lovers of the sport, there's nothing quite like this brand. Every garment is expertly crafted to support the wearer and is complete with GORE-TEX engineering. From rain to shine, you'll be getting a hole-in-one with every swing.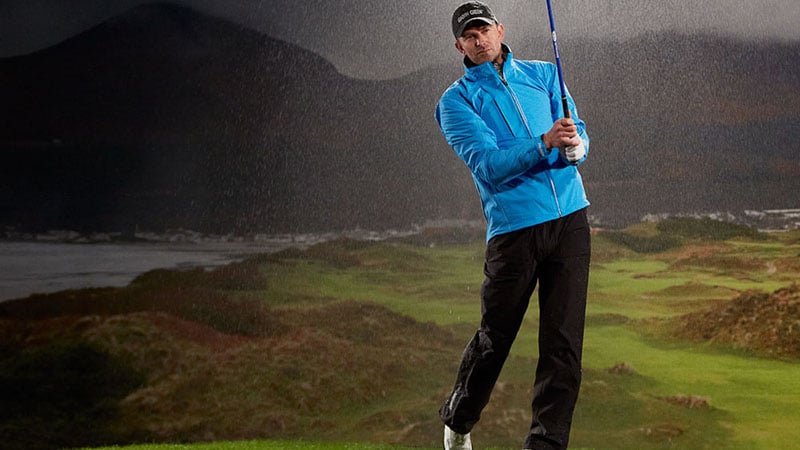 17. J.Lindeberg
If you're a style-conscious sportsman, you can't look past J.Lindeberg. This golf clothing brand provides a curated range of traditional designs with a modern twist, allowing the wearer to feel comfortable with every swing. Using performance fabrics and modern finishes, this is the best brand for the modern golfer.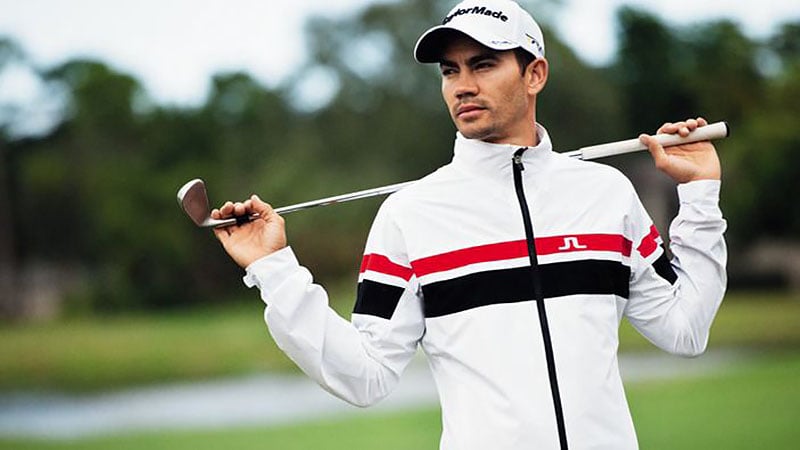 18. Greyson
Finding motivation from supreme performance and cutting edge style, the founder of Greyson took his inspiration from Ralph Lauren and turned it into something extraordinary. The blend of sleek fashion and ultimate movement and flexibility allows golf players to play a superior game without compromising their style.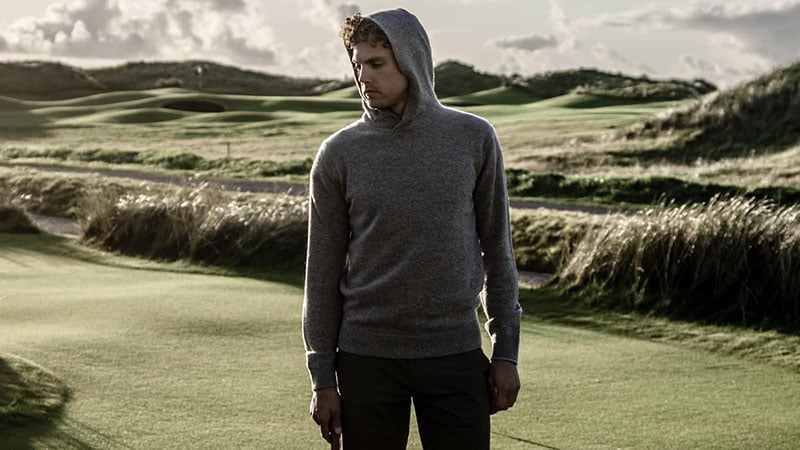 19. Adidas
Show off your fantastic swing in Adidas. Engineered to improve golf performance, this sports apparel blocks out wind and stretches naturally with your body movement. This brand entered the green in 1997 and has become one of the leading names in the category. The arch of the shoes are made for support, and the versatile designs will keep you looking swish with every stroke.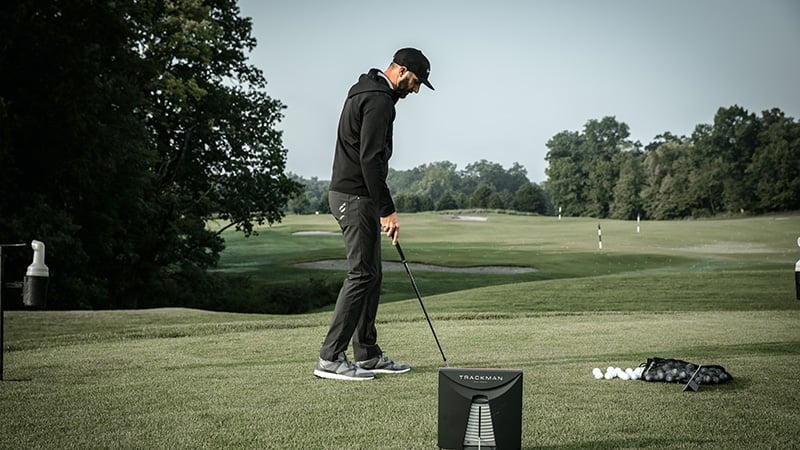 20. KJUS
KJUS is one of the most advanced golf clothing brands on the market, combining innovative technology with unbeatable style. Designed for active individuals who are always on the move, this brand takes golf apparel to a whole new level. No matter your skill level, KJUS's high-quality stretch fabrics provide premium movement, allowing your body to swing with ease and play your best game yet. From polos to pants, KJUS has a wide selection of pieces that will take your golfing experience to the next level.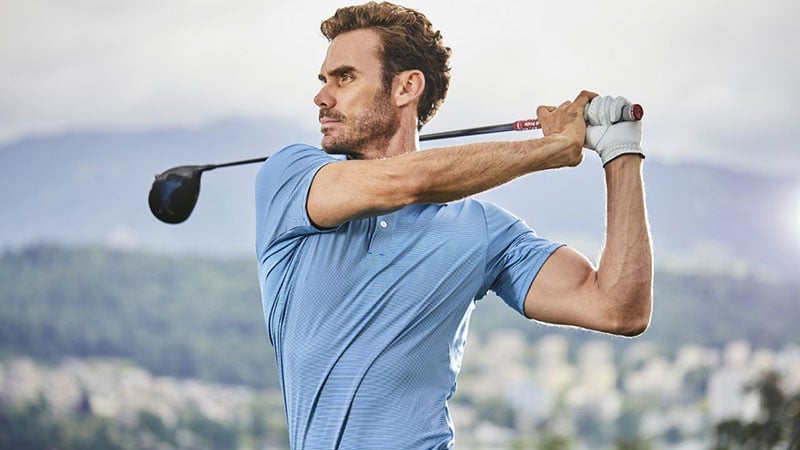 21. Linksoul
Finding simplicity and joy in a game of golf, Linksoul takes the best part of work and play and combines them into clothing. Featuring a laid-back aesthetic with state-of-the-art technology, these pieces are the epitome of sportswear. It isn't your traditional attire; it is a disrupter to everything you know about the sport.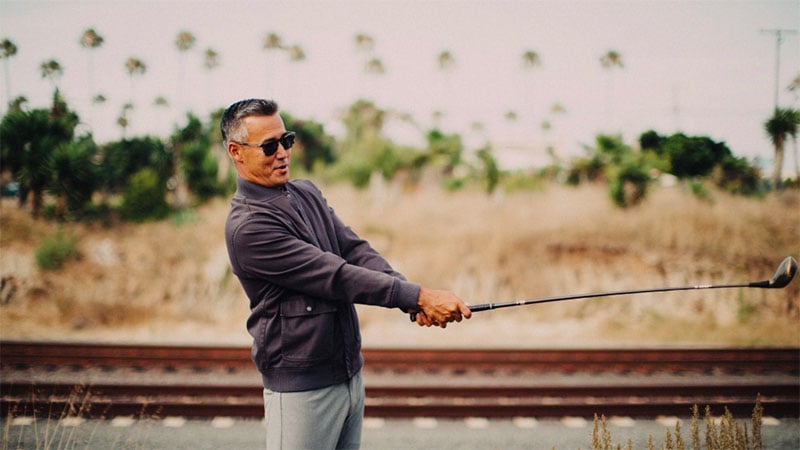 22. Orlebar Brown
Golf is often thought of as a game of tradition and etiquette, and that extends to the clothing worn on the green. However, not all golf clothing brands are created equal. Orlebar Brown takes a refreshing approach to classic golf wear, ensuring you not only look good, but feel comfortable while playing. No more restrictive pants or scratchy shirts – their clothing is designed with the player in mind, allowing you to move and stretch with ease.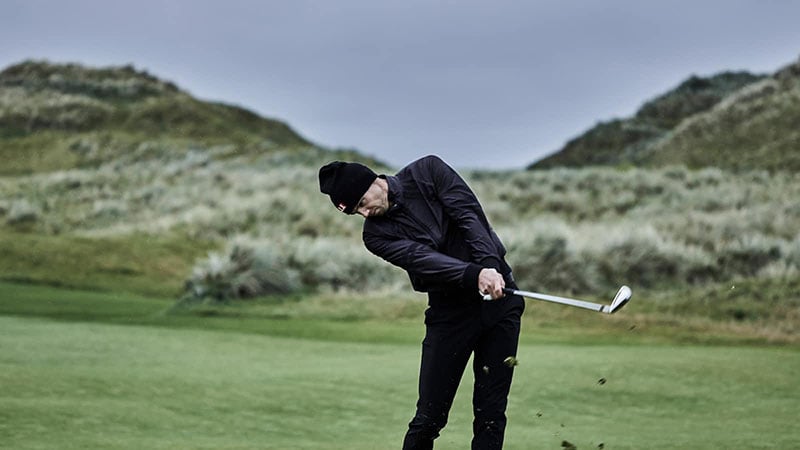 23. Peak Performance
Just like its name suggests, this golf clothing brand provides peak performance. Designed to provide the ultimate movement with every swing, this brand takes the classic design and blends it with state-of-the-art technology. These pieces skim the body, so you have control of how you move, allowing you to look and feel fantastic as you play the sport.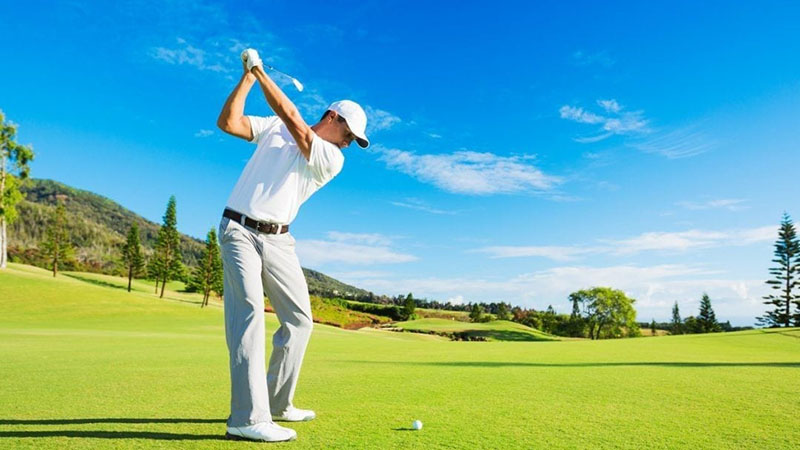 24. Royal Albartross
When it comes to playing golf, having proper support in your footwear is crucial to performing at your best. That's why Royal Albartross stands out among other golf clothing brands with its collection of leather shoes that prioritize both style and comfort. The support in the arch of your foot can truly make or break your game, and Royal Albartross understands this.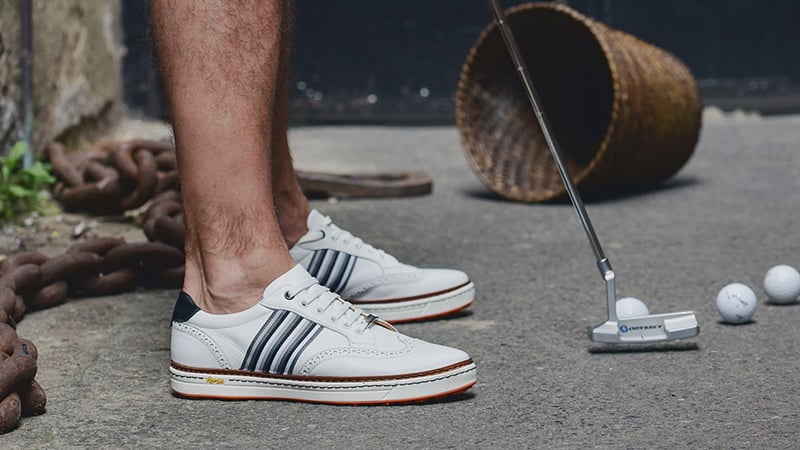 25. Wolsey
Golf enthusiasts know that having the right clothing can make all the difference in their swing and overall performance. That's why it's important to invest in high-quality golf clothing brands like Wolsey, with its 300 years of expertise in the industry. They have mastered the art of comfortable yet stylish designs, so you can focus on perfecting your swing without any distractions. Wolsey's breathable and flexible options provide a sophisticated and traditional look that will have you feeling confident on the greens.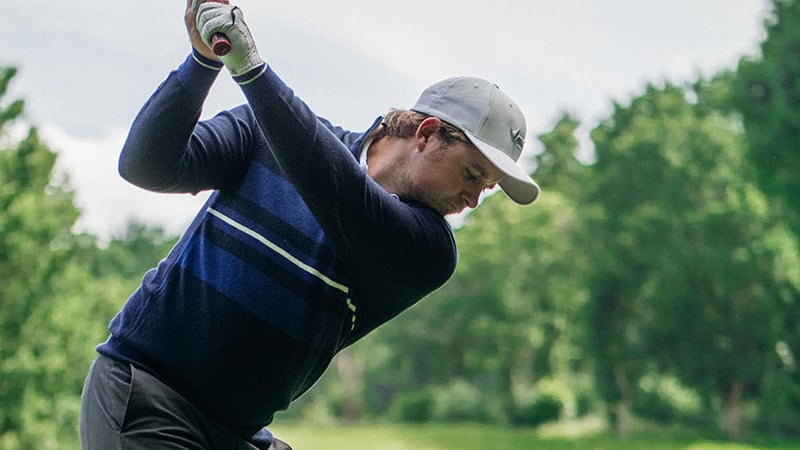 26. Champion
Champion has long been recognized as a top contender amongst golf clothing brands, but their influence doesn't stop there. With their ability to seamlessly transition from the golf course to the gym, the brand has become a staple in the sportswear industry. Their Reverse Weave technology ensures durability for even the toughest workouts, while their classic C symbol offers a timeless flair. Champion's innovative take on street sportswear has truly redefined the game, making it possible to look ready to win at any moment.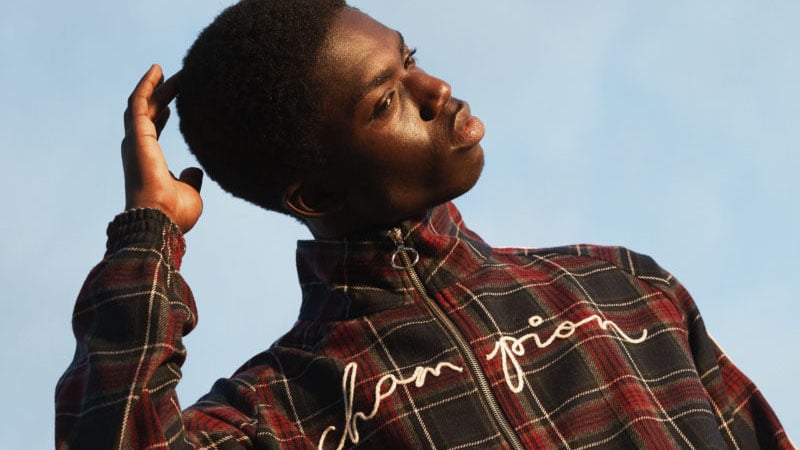 27. Polo Golf Ralph Lauren
Representing the timeless golf style, Polo Golf by Ralph Lauren is unlike any other. Standing in its own league, this brand provides superior style and optimum performance quality. From the classic polo shirt to its pullovers and trousers, you'll be up against the greats in this attire. Despite its traditional approach, every piece is skillfully engineered to help you play your best game, no matter the skill set.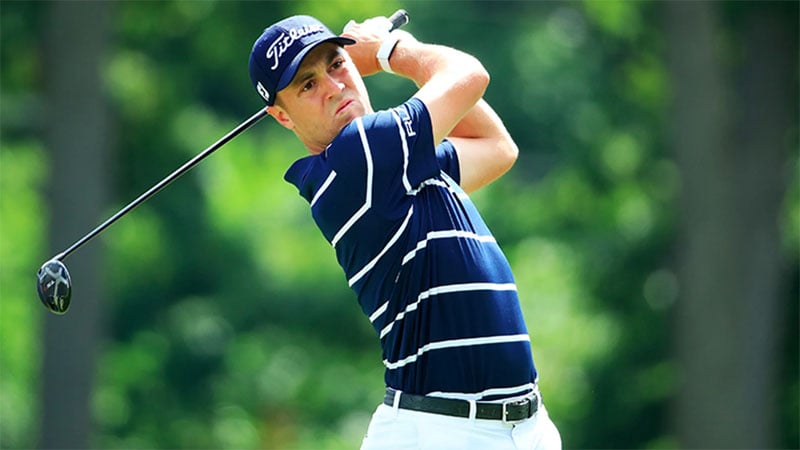 28. Lululemon
Lululemon is built for the body in motion and is an excellent choice for lovers of golf. With fabric engineered to adapt to the movement, this brand delivers optimum flexibility with every swing. The pants are designed to keep you dry, and the polo shirts will have you looking fly as you land a hole in one.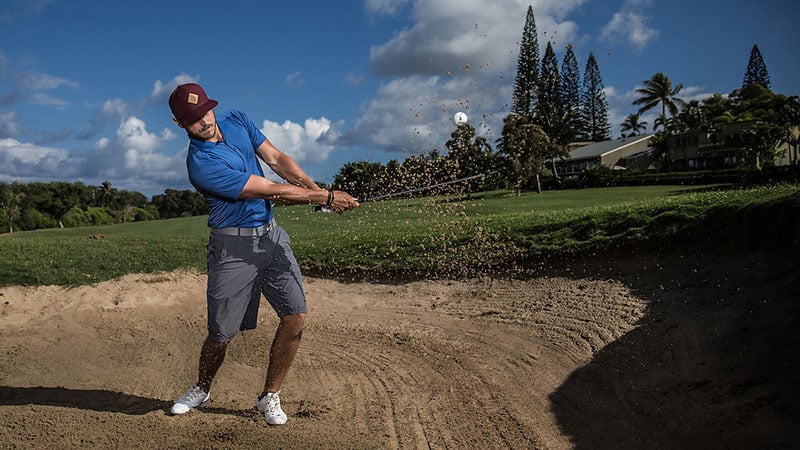 Golf Clothing Brands FAQs
What is the best golf clothing brand?
There are many fantastic brands offering premium golf-wear, from athletic apparel titans like Nike and Adidas to high-end designers Ralph Lauren, BOSS, and Calvin Klein, as well as golf specialists such as TravisMatthew – which was founded by a pro golfer – J Lindeberg, and Galvin Green.
What brand do golfers wear?
Golfers wear a variety of brands depending on their needs and personal style. A shirt from Original Penguin – thought to be the inventor of the golf shirt – is a must for any golfer's wardrobe, while golf trousers from sports brands Nike, Adidas, and Under Armour are some of the most popular.
How do you stay cool in golf?
After staying hydrated and shaded where possible, clothing is the most important factor when it comes to keeping cool on the golf course. Light-colored clothes reflect the sun's rays, meaning less heat is absorbed. Breathable technical fabrics ensure your body heat and sweat can escape – Under Armour is known for their Iso-Chill line – during the searing summer weather. Accessories such as wear-wet caps and cooling towels will also keep you feeling fresh while out on the links.
What is the best golf shirt?
Original Penguin is believed to be the inventor of the golf shirt, so a top with their iconic logo is a great choice. For a high-performance shirt that keeps you comfortable while still looking stylish, consider Under Armour, Nike, or FootJoy. Dunning shirts are an affordable yet high-quality option.
SUBSCRIBE TO OUR NEWSLETTER
Subscribe to our mailing list and get interesting stuff and updates to your email inbox.