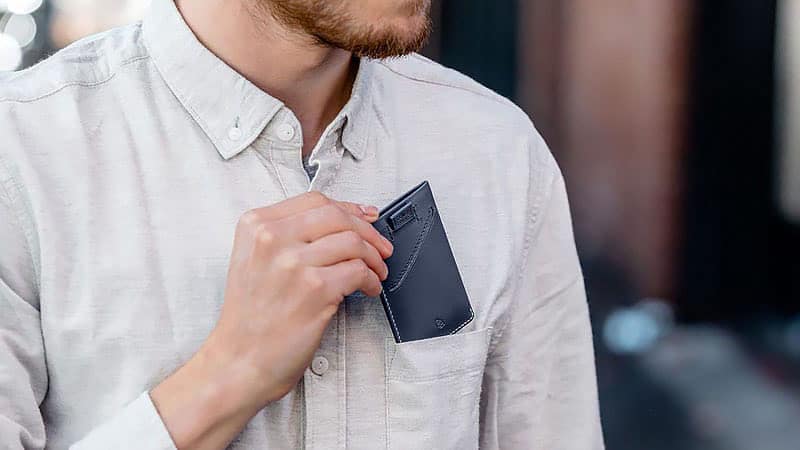 Finding the perfect men's wallet with a simple yet refined taste can take some time. But fear not because we've done the research for you and have gathered the best minimalist wallets for men that will enhance your polished look. Whether you prefer a classic bifold wallet that banishes bulk or an elegant cardholder for your essential items, we've got you covered. With a focus on fashion, security, functionality, and minimalism, these slim wallets will keep your style intact while providing practicality for your everyday needs.
Best Minimalist Wallets for Men
Our list of the best minimal wallets are:
For men who value both style and function in their wallets, the Luca Faloni wallet is a must-have item. Made with full-grain tanned leather from Santa Croce, this wallet exudes a timelessness that never goes out of style. But it's not just about looks. With 4 card slots and 4 sleeves, this minimalist wallet provides ample space for all your necessary cards and bills without taking up too much pocket space. Designed with the modern man in mind, the Luca Faloni wallet is a durable and reliable companion that will last you for years to come.
Material: Leather | Dimensions: 4" x 3.3" | Colors Available: Brown, Black, Black, Ink Blue + | RFID Blocking: No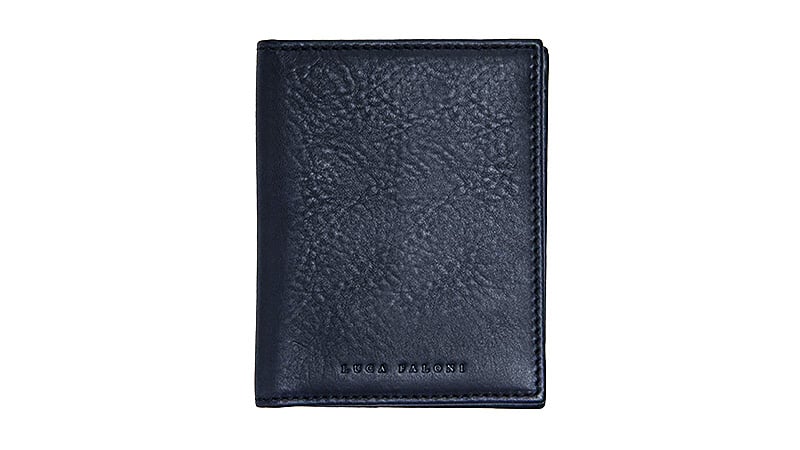 The Nixen Cape Leather minimalist wallet is the perfect marriage of form and function. Its sleek design is characterized by inner cut-out-shaped slots that maximize space while maintaining a streamlined silhouette. Crafted from fine-grain calfskin leather, this elegant billfold showcases visible topstitching and an external logo embossment, all expertly constructed in Italy. Along with credit card holders and two open slots, the central notes section makes it easy to organize your essentials. Compact and refined, this luxury slim wallet boasts natural symmetry and simplicity.
Material: Leather | Dimensions: 4.2" x 3.3" | Colors Available: Black, Saddle + | RFID Blocking: Yes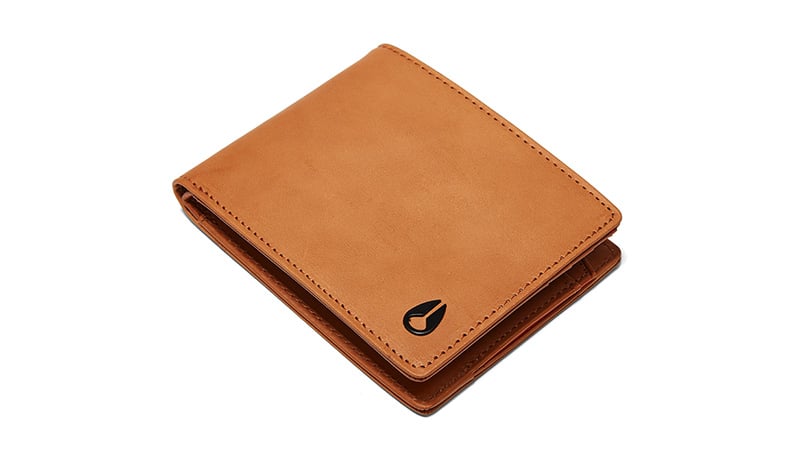 For the modern man who values minimalist wallets, the Award 6CC Bifold is a worthy investment. Crafted from soft-grained Italian leather with great attention to detail, this wallet boasts an iconic shape that is both sleek and functional. The polished steel Roderer crown on the front adds a touch of sophistication to its simple design. Six card compartments and a banknote sleeve provide ample storage for your daily essentials. Not to mention, this wallet comes with a two-year warranty and is presented in a luxury box and pouch, making it the perfect gift for any stylish entrepreneur.
Material: Leather | Dimensions: 4.7" x 4.7" | Colors Available: Brown, Black, Navy Blue, Gold + | RFID Blocking: No
$105 on Roderer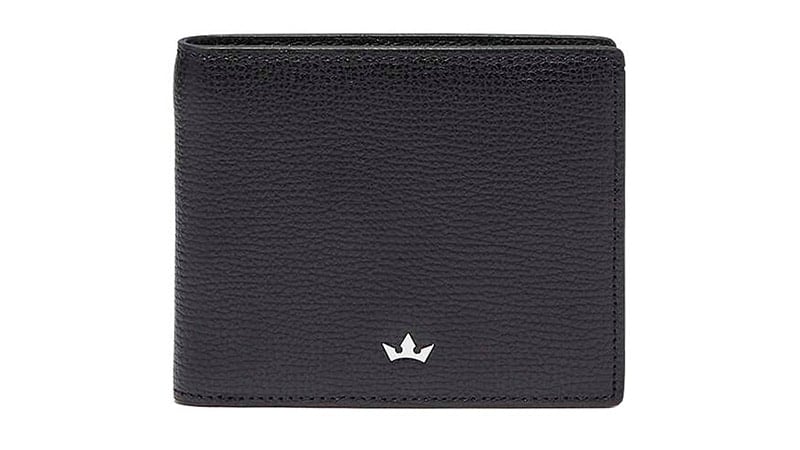 It can be challenging to find a compact wallet that fits comfortably in your back pocket without becoming oversized like George Costanza's wallet. This minimalist men's wallet boasts a sleek design and slim profile, allowing you to store it in your pocket conveniently or travel bag while still accommodating your everyday essentials. With eight available slots and RFID-blocking technology, this minimalist wallet ensures the security of your cards and ID by preventing electronic signals from unauthorized access.
Material: Leather | Dimensions: 4" x 4.7" | Colors Available: Brown, Black, Beige, Navy + | RFID Blocking: Yes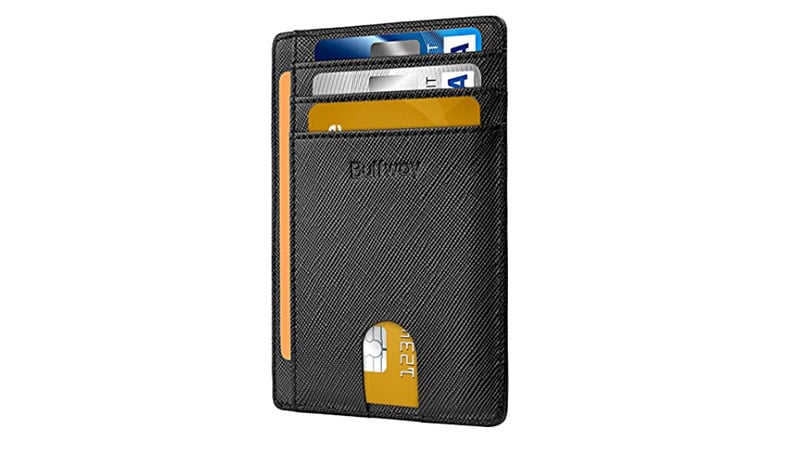 The Serman Brands logo sits proudly on their bifold, and you'll probably be pleased to call this wallet yours, too. Designed with full-grain, handcrafted leather, the product is excellent for both cash and cards, including quick draw and interior pocket slots. The company is also serious about security, which is why they use RFID technology to help block signals and prevent unauthorized scans. Choose from a selection of classic colors to suit your style preference.
Material: Fabric | Dimensions: 5" x 4" | Colors Available: Black, Brown, Green, Desert, Red + | RFID Blocking: Yes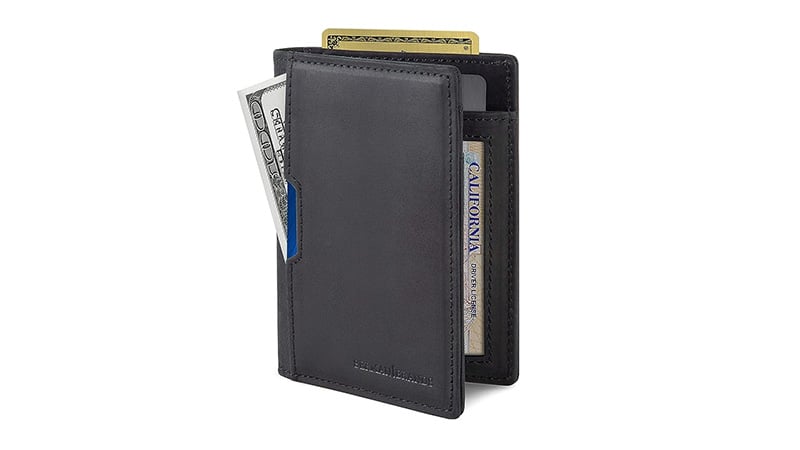 The Hayvenhurst Slim Minimalist Metal Wallet is the ultimate future-proof accessory. Made with the highest quality military-grade metal and equipped with RFID-blocking technology, this minimalist wallet is built to last. Its sleek and slim design is perfect for those who prefer a more compact and efficient wallet. Despite its small size, it boasts the ability to carry up to 12 cards at once without stretching them out. The integrated money clip adds an extra level of convenience, allowing you to access your cash quickly and easily. You can rest assured that your cards and personal information are safe and secure.
Material: Aliminum | Dimensions: 3.4" x 4.2" | Colors Available: Carbon Fibre, Iron, Crimson, Patriot + | RFID Blocking: Yes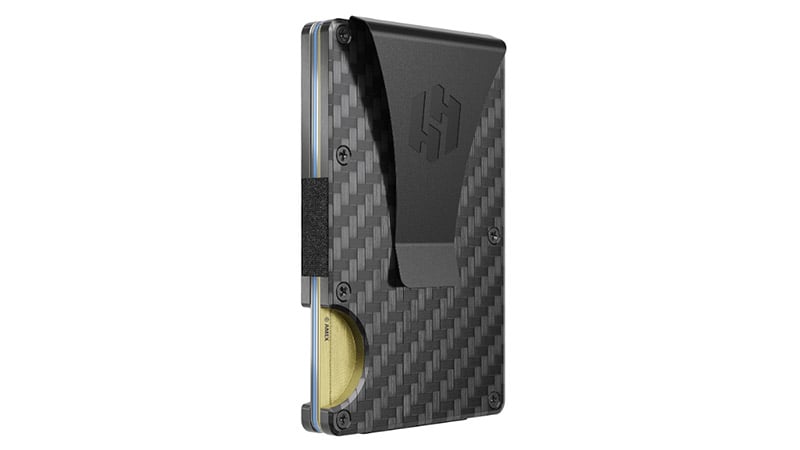 For the stylish and security-conscious individual, the Taktische Minimalist Wallet is a perfect choice. Its bi-fold design ensures a sleek fit without allowing it to expand too much. With the capacity to hold up to eight cards, you can keep your essentials with you at all times. To ensure their protection, the wallet features RFID-blocking technology. Want to take it with you on the go? A ring clasp allows you to attach a chain or rope and carry it on your belt.
Material: Faux Leather | Dimensions: 4.2" x 2.6" | Colors Available: Carbon Fibre, Brown, Black, Grey + | RFID Blocking: Yes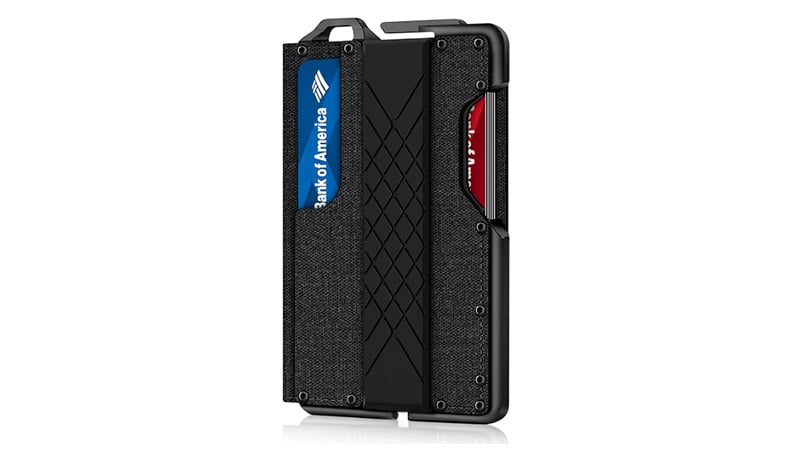 The Muradin Bifold Tactical Minimalist Wallet is the ideal companion for those in search of a durable yet stylish cardholder. Its sturdy frame, crafted from aluminum and faux leather, means you won't have to compromise on fashion to have a reliable wallet. You can safely store up to 12 cards and stash up to five notes in this wallet's minimalistic design. The innovative technology behind the Muradin wallet allows you to push your cards out smoothly, unlike traditional wallets, where you need to slide them out one by one.
Material: Faux Leather Aluminum | Dimensions: 4.2" x 3" | Colors Available: Grey, Black, Taupe + | RFID Blocking: Yes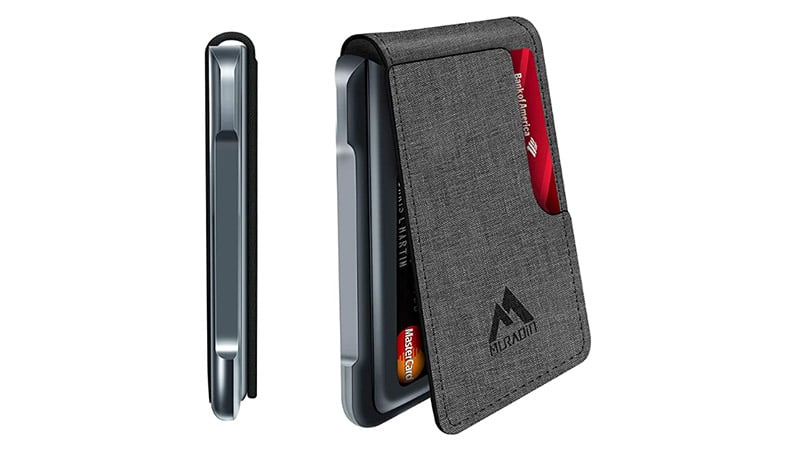 If you're looking for a minimalist wallet that's both stylish and functional, you might want to consider the Biigell Slim Aluminum Metal Wallet. This futuristic-looking wallet is constructed from high-quality metal, providing you with ultimate security. Despite its heavy-duty build, it's surprisingly light enough to carry around with ease. With the ability to hold up to 15 cards, this wallet is perfect for anyone who wants to keep their essential cards close at hand. Additionally, its design allows you to place your ID card right at the front, making it easy to access whenever you need it. This feature is particularly handy when you need to swipe in and out of work multiple times a day.
Material: Aluminum | Dimensions: 4.2" x 3.1" | Colors Available: Grey, Black, Brown, Blue + | RFID Blocking: Yes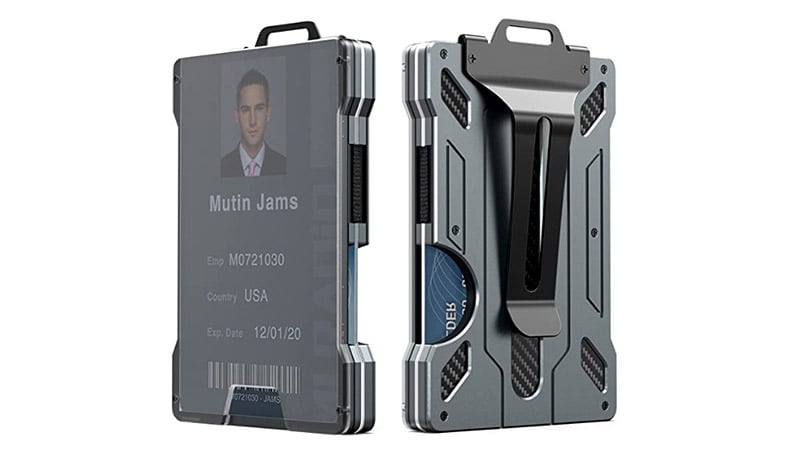 With a three-piece snap closure, leather construction, and minimal design, this is a game-changer for wallets. You can store cash, cards, IDs, and receipts all with a push of a finger. It's super slim so you can store it in your pocket or bag, plus the RFID blocking technology will secure your cards and ID easily – but won't cover any hotel or access cards. The three pieces included in this design are a removable leather case, and an accented money clip to hold even more stuff every day.
Material: Leather | Dimensions: 4.3" x 2.6" | Colors Available: Grey, Black, Brown, Blue + | RFID Blocking: Yes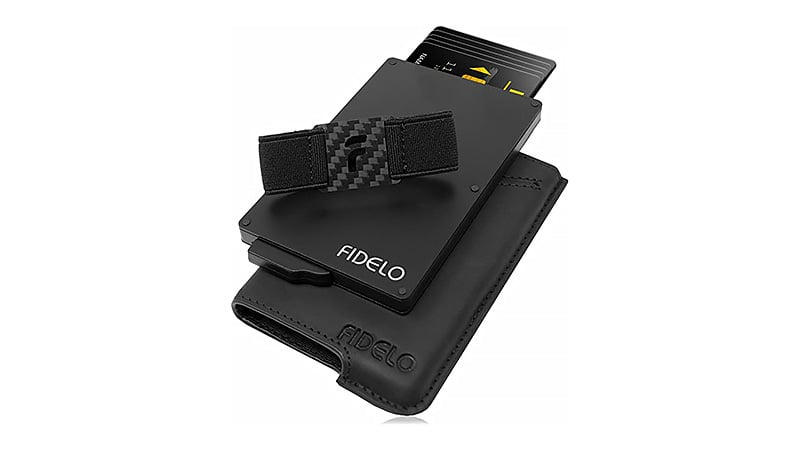 If you're on the lookout for a wallet that holds more than ten cards, then look no further. This cardholder houses up to five cards in the card case, six cards, and notes in the four side slots. You can say goodbye to pulling out every card at once to access the ones you want – the button on the side pops all of them up at once for easier access, which also keeps it slim and sleek for easy wear.
Material: Leather, Aluminum, Microfiber | Dimensions: 4.2" x 2.7" | Colors Available: Grey, Black, Brown, Blue + | RFID Blocking: Yes
The Le'aokuu RFID Leather Minimalist Slim Wallet is a fantastic design because it looks sturdy and rugged. It is made using leather, and because of this, it will wear and get scratches, but that is part of the overall appeal. Other highlights to consider is the ample space, including six card slots, a section for cash, and an ID slot. Like many modern wallets, the Le'aokuu also makes use of advanced RFID secure technology to protect your cards.
Material: Leather | Dimensions: 4.2" x 2.7" | Colors Available: Coffee, Grey, Black + | RFID Blocking: No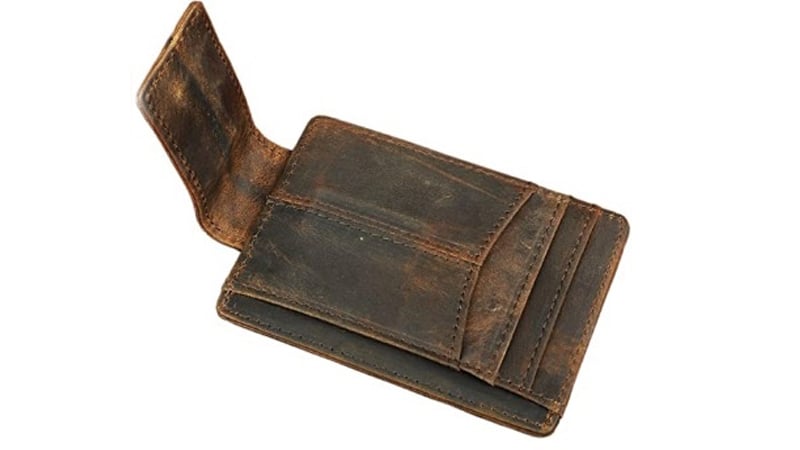 If a leather wallet is not your style, you will be excited by Herschel's polyester Charlie design. What makes this piece stand out is the interesting prints and colors, and there is a large selection to choose from, depending on your preference. This accessory makes use of a signature striped fabric, but it doesn't just look good; it also comes with an RFID blocking layer, which gives added security to your cards. There are several card slots and plenty of space to store everything you need.
Material: Fabric | Dimensions: 2.8" x 2.3" | Colors Available: Night Camo, Navy Red + | RFID Blocking: No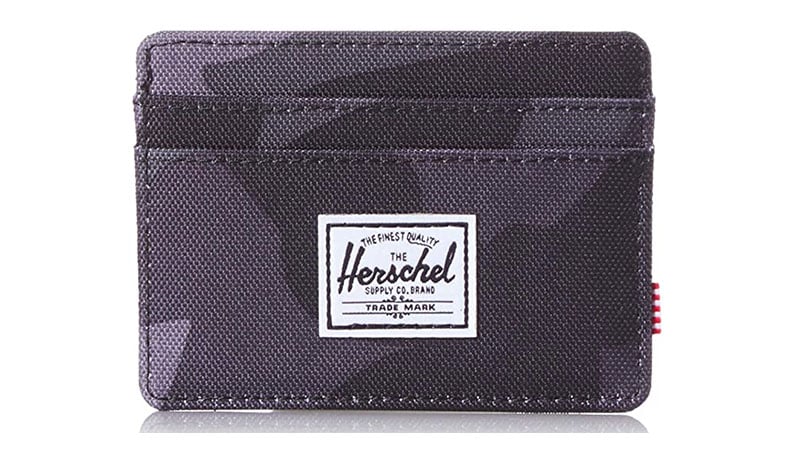 When you're on the go, you don't want a bulky wallet shoved into your pocket, and AccessDenied's Slim Bifold is perfect for casual wear, or your business attire. It's a simple design, which is expertly made from genuine leather and will be able to hold everything you need as you go about your daily activities. The high-quality will also ensure that the product lasts a long time, and it's the sort of design that is timeless. Plus, if the wallet is not to your liking, feel free to send it back because this company is serious about customer satisfaction.
Material: Leather | Dimensions: 6.6" x 3.2" | Colors Available: Black, Carbon, Brown, Green + | RFID Blocking: Yes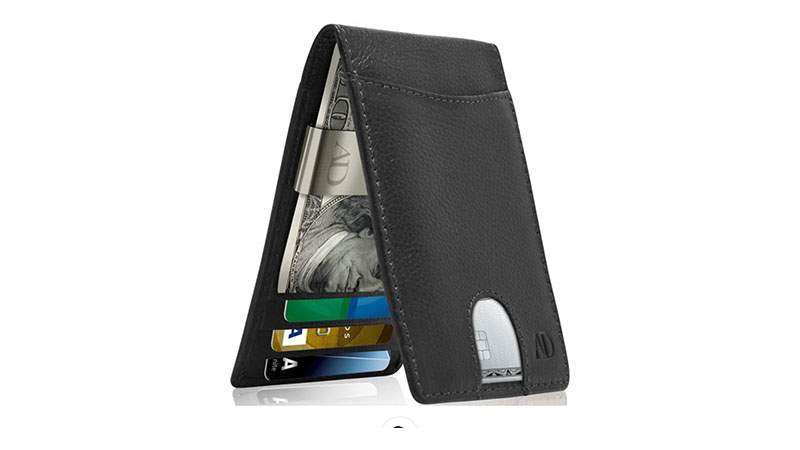 Identity Stronghold prides itself on being a brand that is recognized and respected when it comes to RFID protection. Every slot if shielded, whether it's holding your credit and debit cards, hotel room key, or driver's license. There are three card slots, which can fit up to 20 cards, as well as cash. What men love about this design is that it's so easy to carry around, plus, the wallet is genuine leather.
Material: Fabric | Dimensions: 4.6" x 3.2" | Colors Available: Black | RFID Blocking: Yes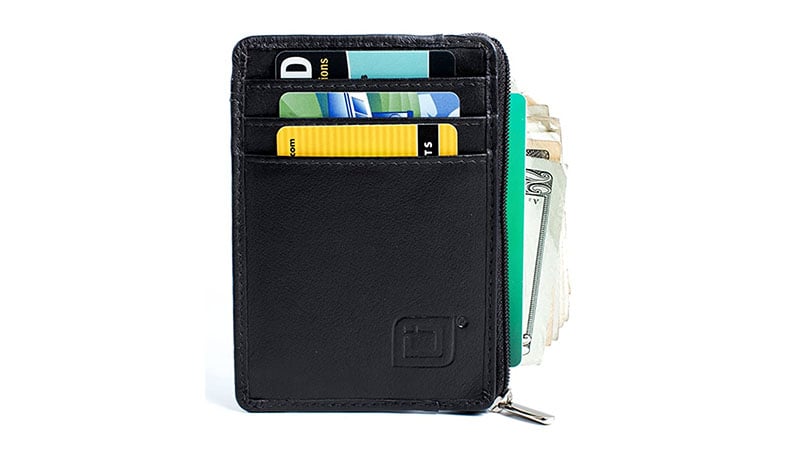 Best Minimalist Wallet Buying Guide
STYLE
The different styles of minimalist wallets can be categorized into leather, metal, tyvek, elastic, sailcloth, and nylon wallets. Leather wallets resemble traditional billfold wallets but offer less space for items like family photos and multiple cards. On the other hand, metal wallets have gained popularity due to their ability to hold important cards and cash with thin metal slabs and a money band or clip. Tyvek wallets are durable and remarkably thin, while elastic wallets function effectively despite their wristband-like appearance. Sailcloth and nylon bi-folds are slightly thicker than tyvek, but still offer a minimalist design.
SIZE
All minimalist wallets are thin, with the difference lying in their height and length. Some are almost the same size as traditional bifold or trifold wallets, while others are just slightly larger than a credit card. To make the best decision, consider how much pocket space you want the wallet to occupy and what essentials you need to carry. The dimensions of each wallet are provided in the guide for your convenience.
RFID
RFID is an important consideration in a world where identity theft is common. Most wallets featured in this guide include an RFID blocker to protect your cards from being skimmed by strangers. However, some popular wallets do not have this feature. While RFID blocking may not be essential for everyone, it's worth considering if you take security seriously. Keep this in mind when purchasing the best minimalist wallets for men to provide yourself with peace of mind.
Minimalist Wallets for Men FAQs
What is a minimalist wallet?
A minimalist wallet is designed with the intention of reducing the bulk in your pocket. It doesn't have an excess of card slots or space for family photos, as those can be stored on your phone. Instead, it allows you to carry only the essentials, thereby reducing clutter. If you would like more information, feel free to refer to the guide we have prepared above to discover the principles of wallet minimalism.
How does a minimalist wallet hold cards in place?
Minimalist wallets typically feature card slots similar to traditional wallets, albeit with a reduced capacity of 2-4 slots instead of the usual 10-15. Alternatively, metal wallets securely hold cards in between two miniature metal slabs, while elastic wallets snugly wrap around the cards to keep them in place.
What is the best minimalist wallet?
Deciding on the best minimalist wallet really comes down to taste. We chose a leather minimalist wallet from Bellroy, the Hide and Seek model, as our overall best. If you're tired of leather, our guide contains the best men's minimalist wallets of all types. Whether you're interested in leather, metal, tyvek, or any other material, scroll up to see 15 of the best minimalist wallets for men.
Are minimalist wallets good?
There have been significant advancements in wallet technology since the introduction of the leather wallet centuries ago. There is no valid reason to not consider getting one, particularly if you prioritize avoiding discomfort in your back and buttocks caused by a bulky collection of cards and cash. Choosing a minimalist wallet designed for men could even alleviate or prevent sciatica issues.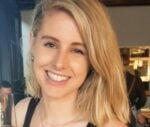 Taylah Brewer holds a bachelor's degree in fashion and business and is a skilled writer with several years of experience in the world of online content creation and copywriting. She is passionate about fashion, beauty, and all things lifestyle-related and has been writing for The Trend Spotter since 2016. She currently works as the Head of Digital & Ecommerce at White & Co.
SUBSCRIBE TO OUR NEWSLETTER
Subscribe to our mailing list and get interesting stuff and updates to your email inbox.