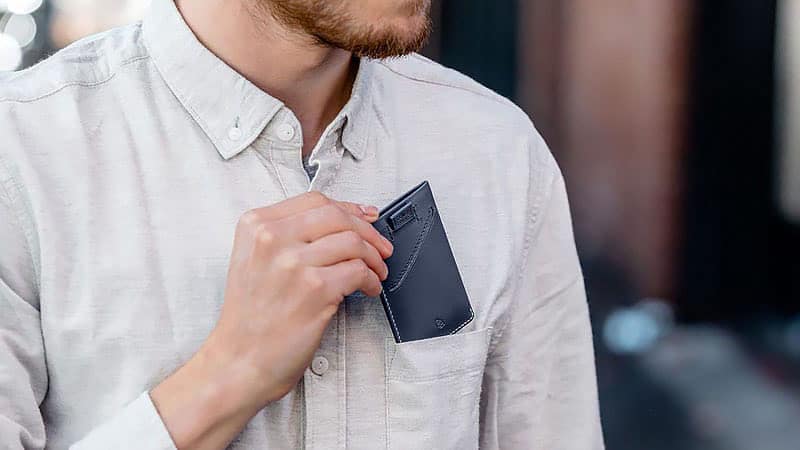 If you're a gent with simple yet sophisticated taste, shopping for a suitable wallet can be somewhat difficult. After all, designs that are fashionable, functional, and minimal aren't always easy to find. Whether you're after a bulk-banishing bifold wallet or an elegant card holder for your essential items, we've got you covered. Here are the best minimalist wallets that will keep your polished look intact.
1. Huskk Slim Card Sleeve Bifold Wallet
Elegance, comfort and convenience are what the Slim Card Sleeve Bifold Wallet boast. Created by Huskk, the genuine leather wallet packs RFID blocking, two multi-functional pockets and one cash strap all into its slender frame.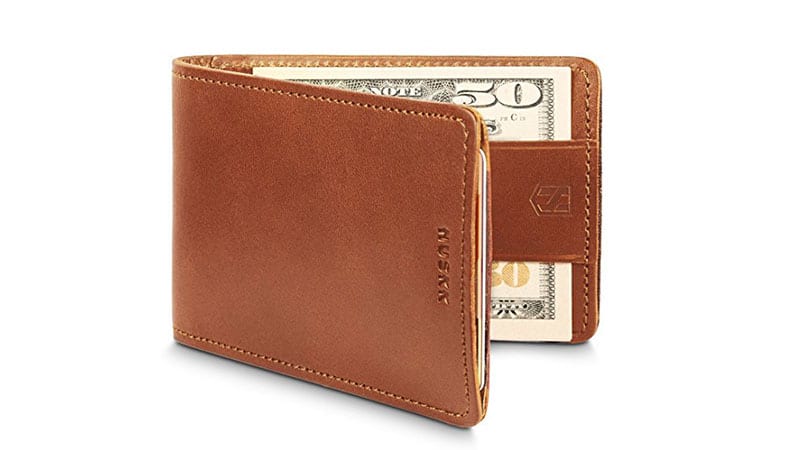 2. Skagen Torben Card Case
Featuring just enough room for essential items, the Skagen Torben Card Case banishes bulk and boasts a slim, streamlined and polished design.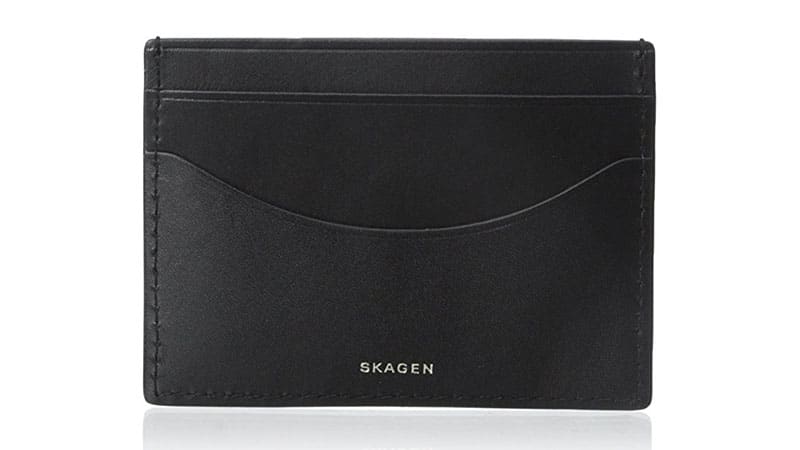 3. Paul Smith Zipped Leather Wallet
Sleek in design and practical in construction, this Leather Wallet from Paul Smith features a main zipped compartment and six card slots. Thanks to its slim silhouette, this wallet can sit discreetly inside your blazer chest pocket.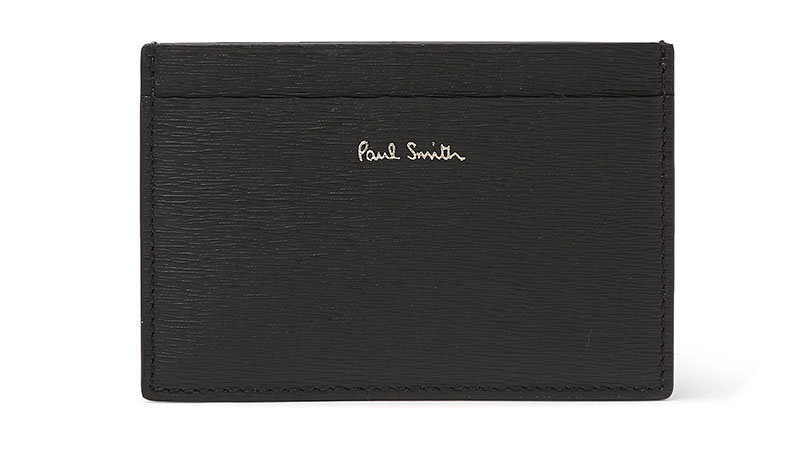 4. House of Jack Co. ID Bifold Front Pocket Wallet
Featuring a brown leather construction completed with an antique silver metal money clip, this Bifold Front Pocket Wallet from House of Jack is masculine minimalism at its best.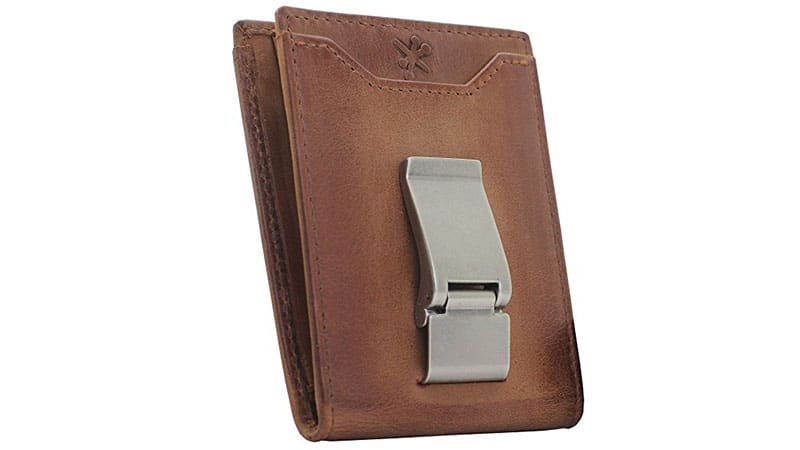 5. Prada Logo-Appliquéd Saffiano Leather Cardholder
If you want a wallet that's simple, streamlined, and utterly stylish, look no further than the Saffiano Leather Cardholder. Both functional and highly fashionable, this wallet is worthy of carrying your essential items.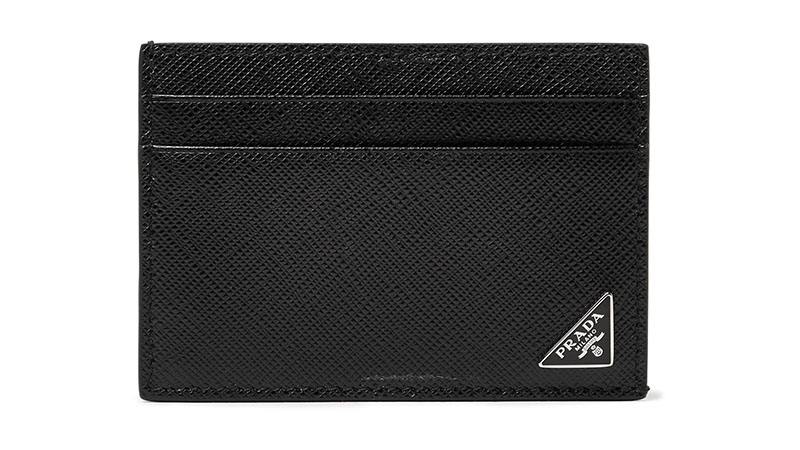 6. Tom Ford Grained-Leather Card Holder
Tom Ford knows style, and this Grained-Leather Card Holder is all style. Featuring a clever cut-out, an embossed logo in silver lettering, and burnt-orange toned leather, this design is sharp, simplistic, and on-trend.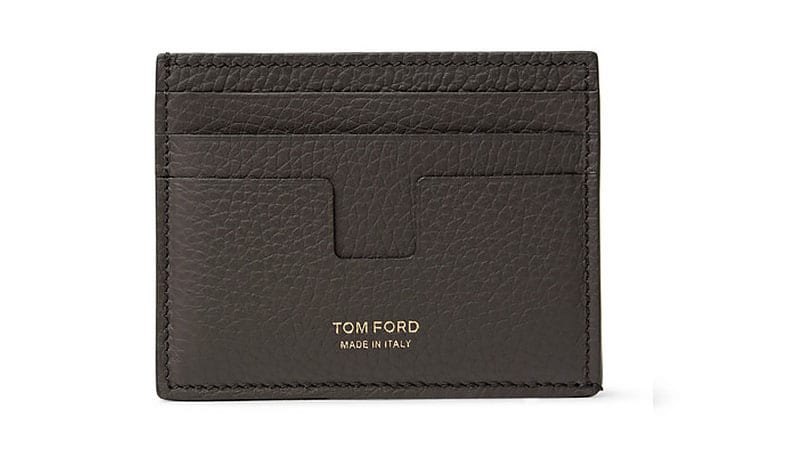 7. ROCO RFID Blocking Money Clip
The RFID Blocking Money Clip from ROCO is minimalist and modern. It promises to carry your cards in style while protecting your information and identity.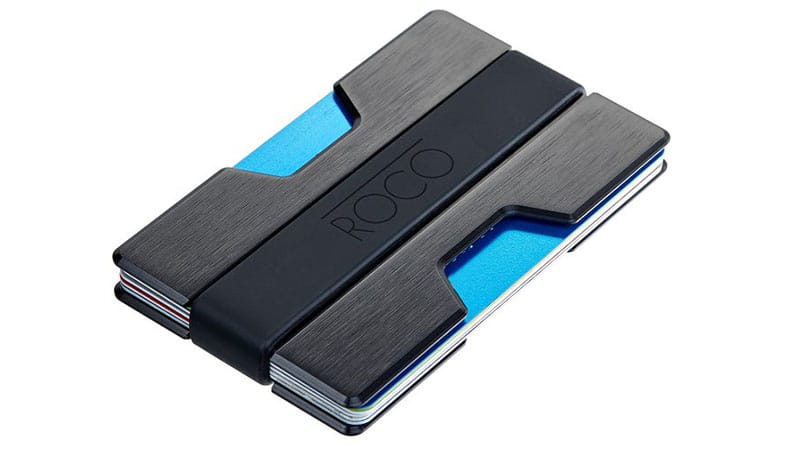 8. Würkin Stiffs Leather RFID Blocking Wallet
Made from high-quality Italian leather with a super durable construction, the Würkin Stiffs Leather RFID Blocking Wallet is both functional and stylish.
9. RFID Wallet Men's Slim Leather RFID Blocking Front Pocket Wallet Thin Card Holder
You can protect your cards in style thanks to this minimalistic holder from RFID Wallet. Featuring advanced unique proprietary blocking technology, this smart and small wallet offers safety and privacy all while looking incredibly good.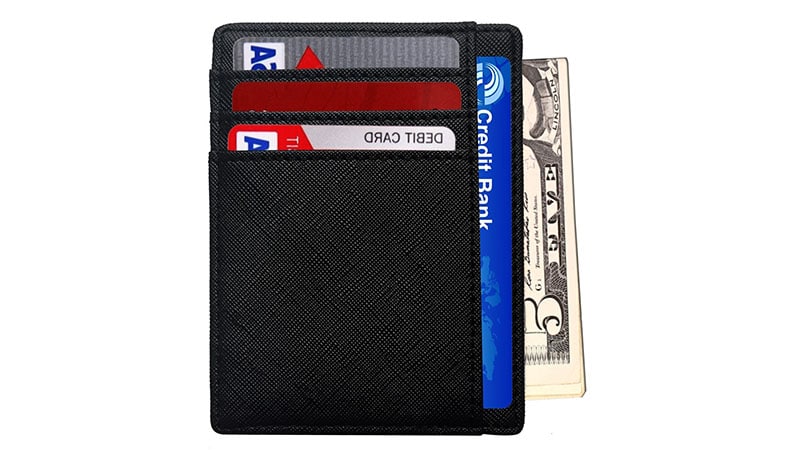 10. Bellroy Micro Sleeve
The name of this slender card holder says it all. The Micro Sleeve from Bellroy is incredibly slim and perfect for the minimalist gent who prefers only to carry the bare essentials.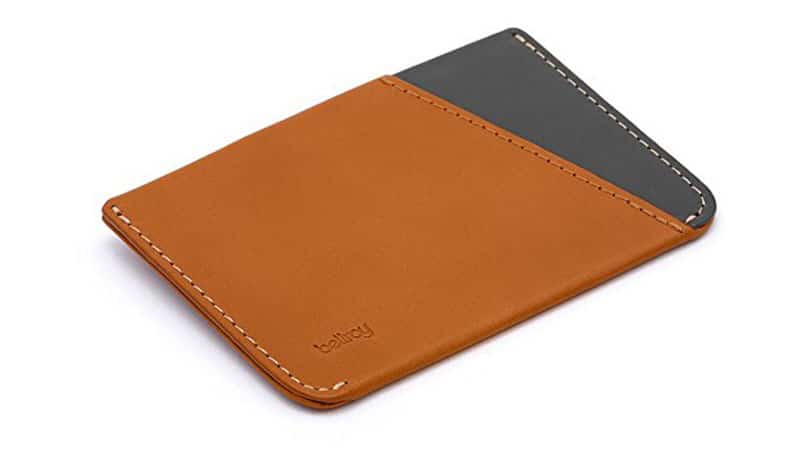 11. Edwin Wallet by Hive: Edwin+
Inspired by a binder clip, the Edwin Wallet is minimal and totally unique. As well as holding your valuables, the Edwin+ model also provides you with a bottle opener, screwdrivers, and hex wrench cut-outs.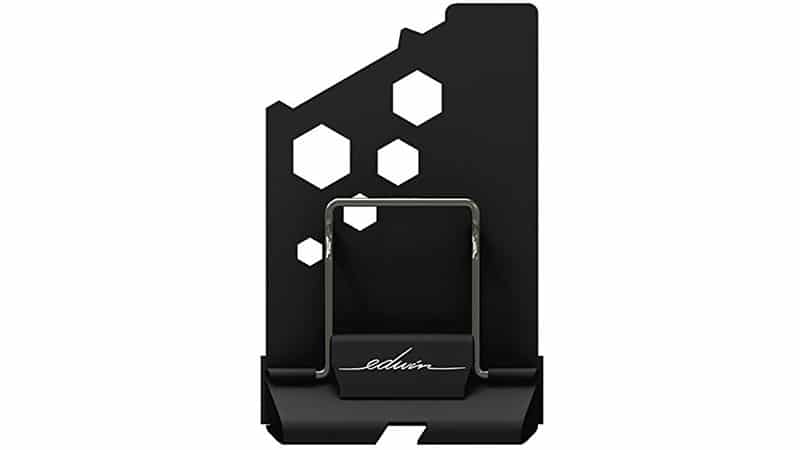 12. Radix One Slim Wallet
Thanks to its durable polycarbonate parts, the Radix One Slim Wallet is ultralight and significantly thinner than most existing wallets. The impressive and stylish design can comfortably hold four to ten cards as well as cash.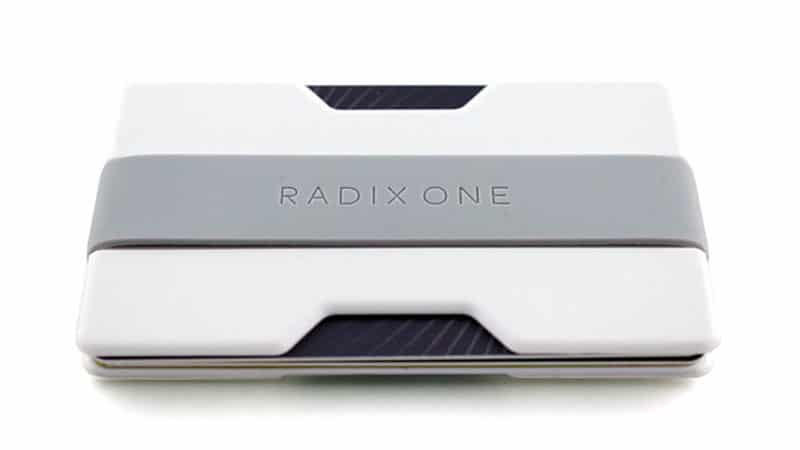 13. Bellroy Card Sleeve
When a traditional wallet feels too bulky, try lightening your load with a simple yet stylish card sleeve. This one from Bellroy is the perfect example of function combined with fashion.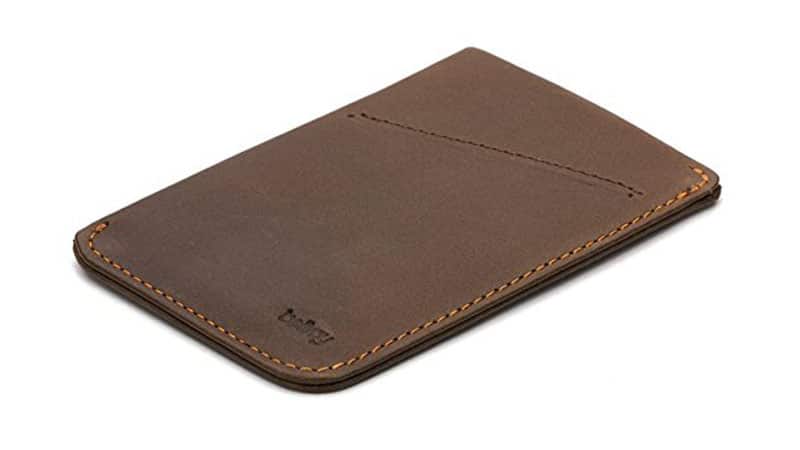 14. Machine Era Ti5 Wallet
The Machine Era Ti5 Wallet looks as futuristic as it sounds. Made from corrosion-proof, aerospace-grade titanium, this modern marvel is both ultra-light and ultra-durable.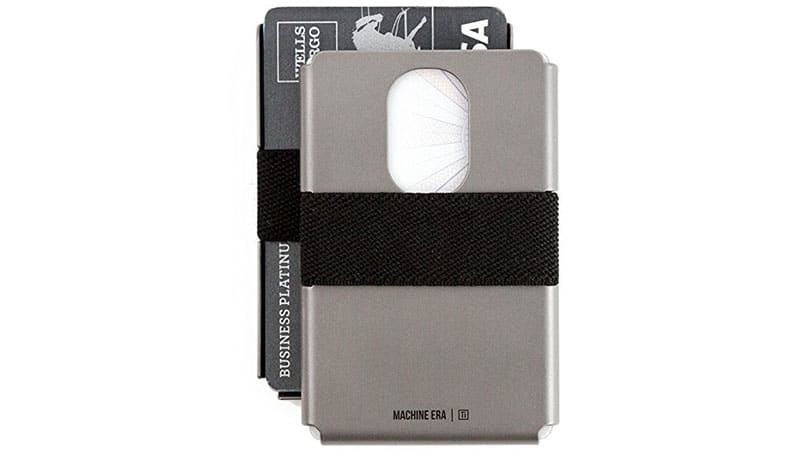 15. Mr Wallet Card Clip Wallet
The Mr Wallet Card Clip Wallet is made from genuine top-grain leather and features five card slots and a magnetic cash clip. On top of that, it's also RFID secure.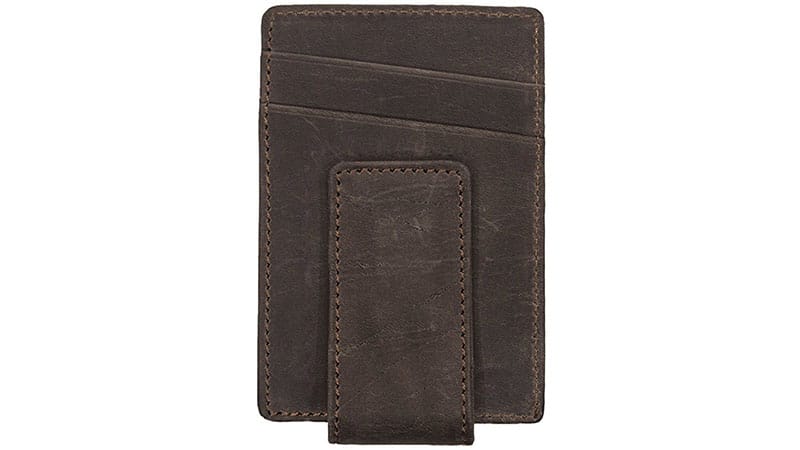 16. Boconi Grant Passport Case
In need of a minimal wallet that can house your passport during travel? The Boconi Grant Passport Case is just what you need to hit the sky in style.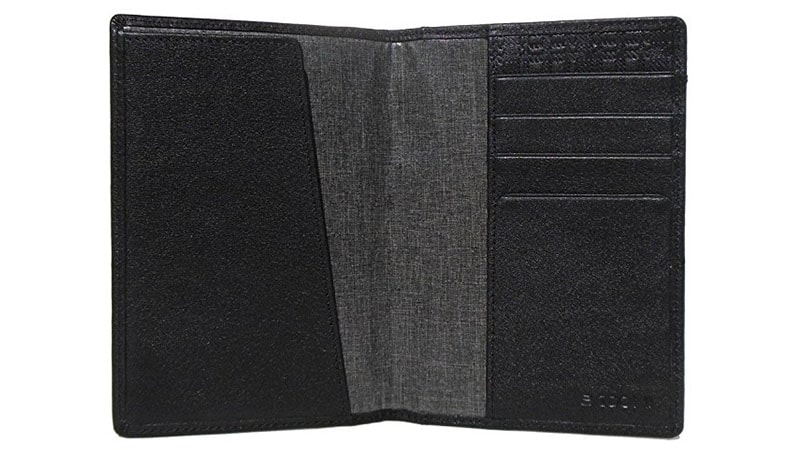 17. SERMAN BRANDS RFID Blocking Genuine Leather Wallet
Slim, stylish and practical, the SERMAN BRANDS RFID Blocking Genuine Leather Wallet can hold up to ten cards and cash with no bulk.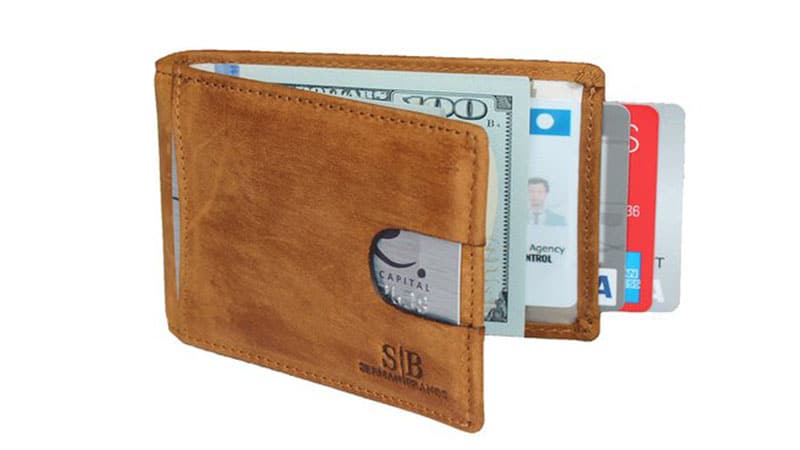 18. Ermenegildo Zegna Pelle Tessuta Leather Cardholder
Although the Ermenegildo Zegna Pelle Tessuta Leather Cardholder is minimal in design, its woven leather panel makes it a standout piece.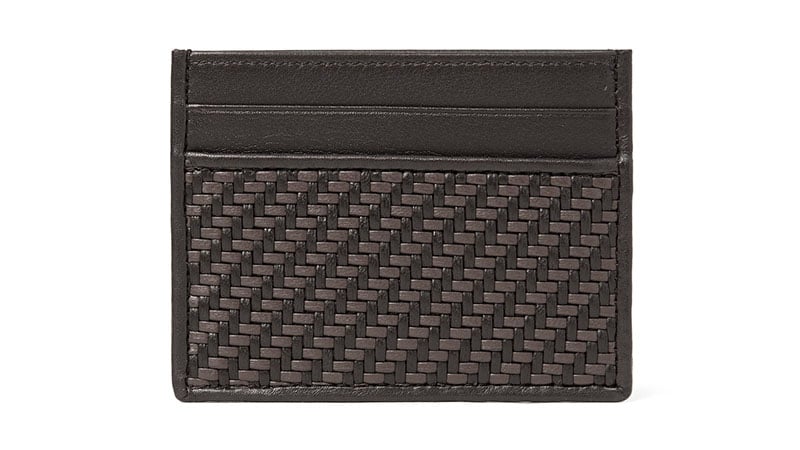 19. Travelambo RFID Blocking Front Pocket Wallet in Crosshatch Leather
The minimalistic design of this wallet from Travelambo combined with the subtle texture of its crosshatch leather makes it simple yet sophisticated.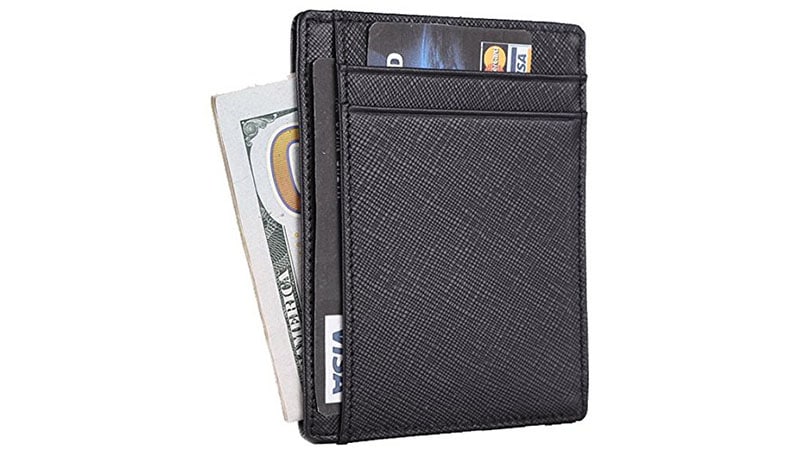 20. HuMn Men's Wallet
Slim, simple, and perfect for travel, the HuMn Men's Wallet will hold your cash and cards secure between its RFID shielding, aircraft-grade, aluminium metal plates. The unique colour and shape also make it everything your old wallet is not.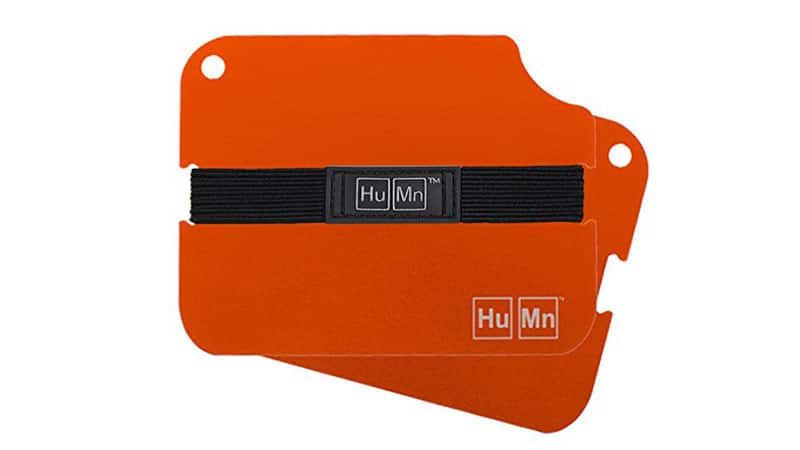 21. Hammer Anvil RFID Blocking Minimalist Slim Card Case Wallet
Made from genuine leather, the Hammer Anvil RFID Blocking Minimalist Slim Card Case Wallet is a favourite amongst gents. Ideal for business men, this wallet appears sleek while offering space to carry both cards and cash.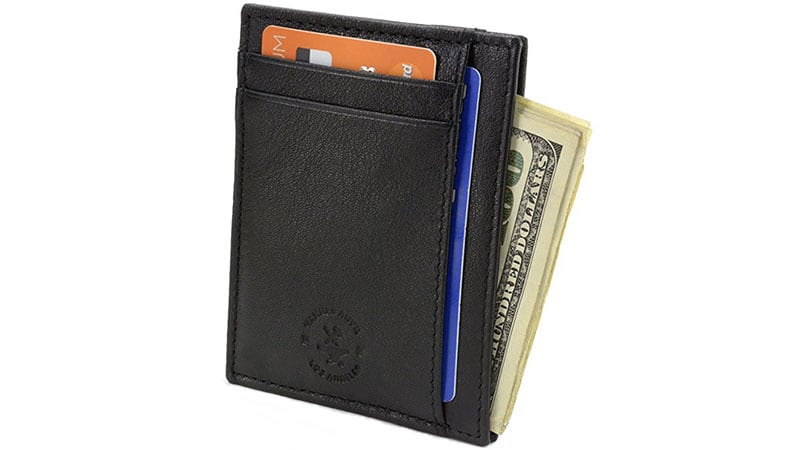 22. Trafalgar Cortina Leather Money Clip Wallet
Opening the bifold Trafalgar Cortina Leather Money Clip Wallet will reveal a multi-functional and stylish interior. Featuring plenty of card pockets and sleeves combined with a metal money clip, this sophisticated design is minimalistic without feeling restrictive.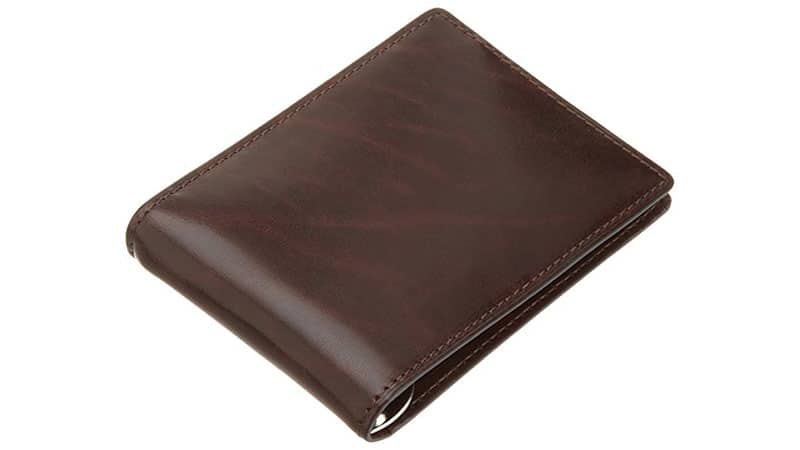 23. Travelambo RFID Blocking Front Pocket Wallet
Thanks to its compact design, the RFID Blocking Front Pocket Wallet from Travelambo can slip into your back pocket with ease. No matter if you're wearing suit pants or skinny jeans, this ultra slim professional wallet will easily fit without creating an unflattering chunky appearance.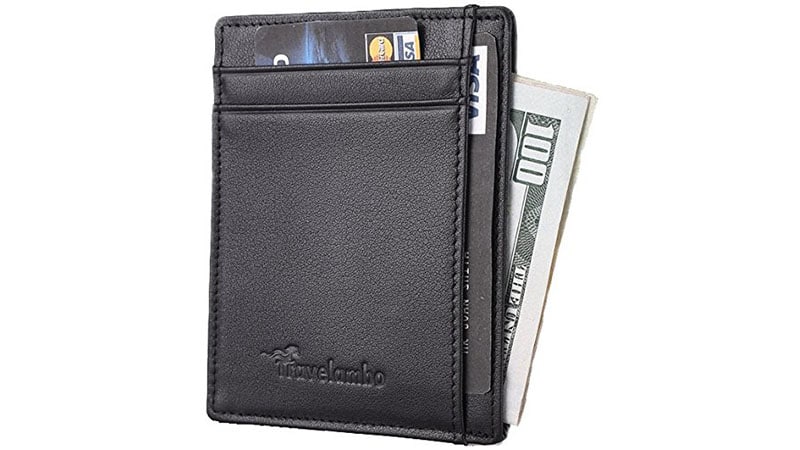 24. Tods Full-Grain Leather Billfold Wallet
Tod's wallet is the kind of accessory that will age gracefully. It is made in Italy from black leather with a full-grain textured finish that's resistant to scratches and scrapes and is minimally detailed with two polished silver interlocking Ts. The compartmented interior has enough space for all of your cards, bills and receipts.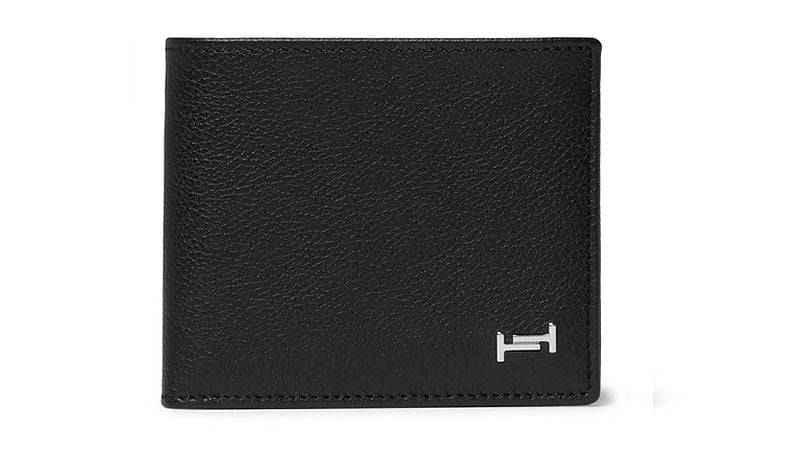 25. Bosca Old Leather Deluxe Front Pocket Wallet
Exquisite leather, three credit card spaces, a top-loading slot, and a front magnetic money clip make the Bosca Old Leather Deluxe Wallet worthy of your hard-earned dollars.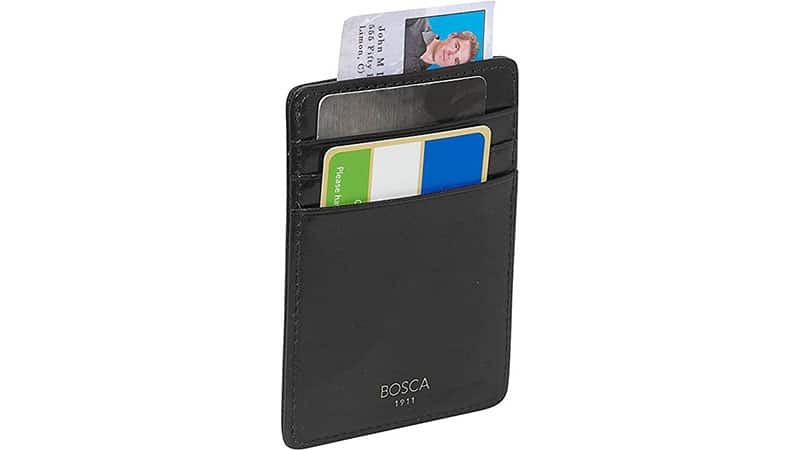 26. Saddleback Leather Medium Bifold Wallet
Crafted from sturdy, 100% full-grain boot leather, this Saddleback Medium Bifold Wallet is durable and high-quality. As it ages, it only looks better while staying completely intact, meaning that there'll be no need to replace this piece anytime soon.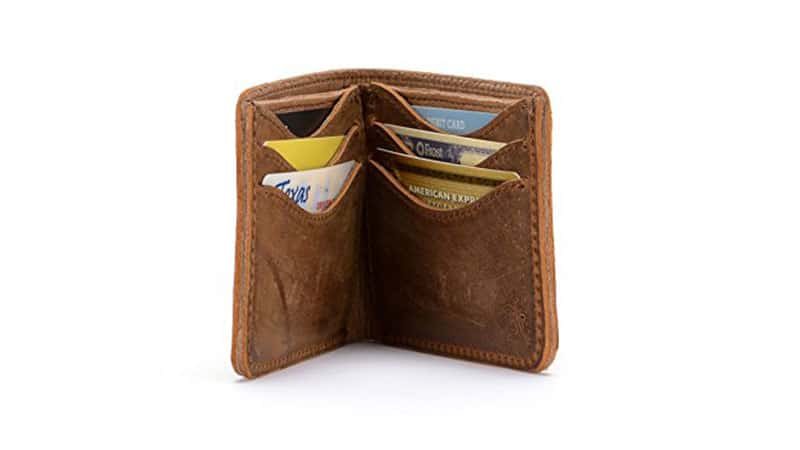 37. Dunhill Boston Embossed Full-Grain Leather Cardholder
The awesome envelope-inspired design of the Dunhill Boston Embossed Full-Grain Leather Cardholder is reason alone to make it your next purchase.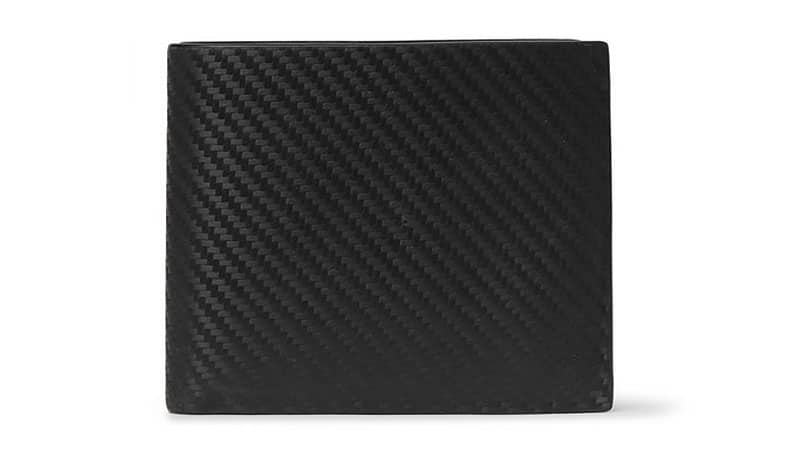 28. Dash Co. RFID Blocking Slim Travel Wallet
Opting for a slim and minimalistic wallet doesn't mean you have to sacrifice quality or style. Not only is the Slim Travel Wallet from Dash Co. straightforward and sleek, but it will also protect you from identity theft and data breaches, thanks to its RFID blocking technology.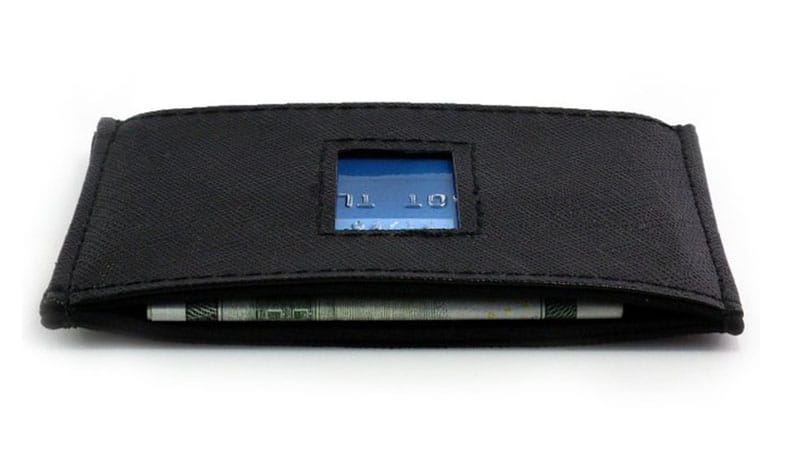 29. Huskk Slim Card Sleeve Wallet
This Slim Card Sleeve Wallet from Huskk proves that minimalist design can be exciting. Thanks to its superior craftsmanship and modern shape, this wallet is undoubtedly a contemporary classic.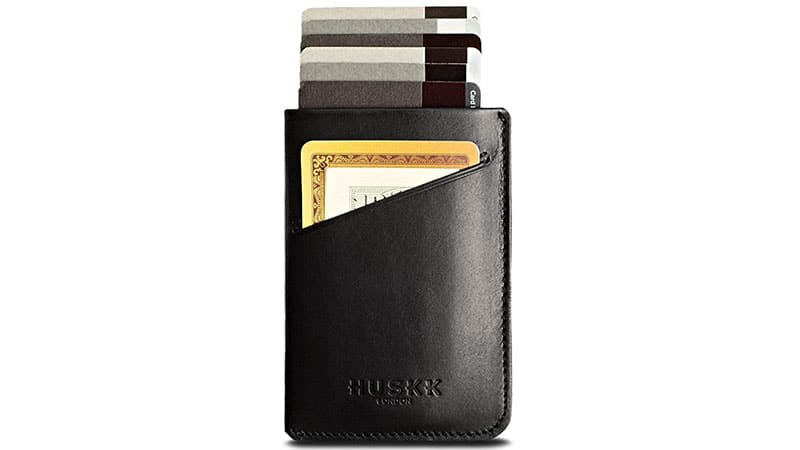 30. CardBuddy Deluxe
If you're as minimalistic as a man can be, you'll love the CardBuddy Deluxe. The simple wallet sticks onto the back of your phone to combine two essential items into one.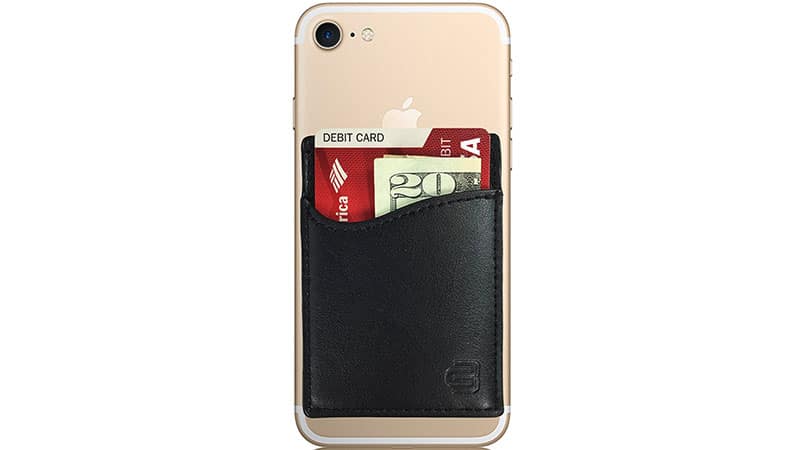 31. Mulberry Full-Grain Leather Bifold Cardholder
Created by a brand renowned for its impeccably crafted leather goods, the Mulberry Full-Grain Leather Bifold Cardholder is as high in quality as you would expect. On top of that, the design is also stylishly minimal, and the snap-fastening interior is fitted with three compartments for your cards, receipts, and notes.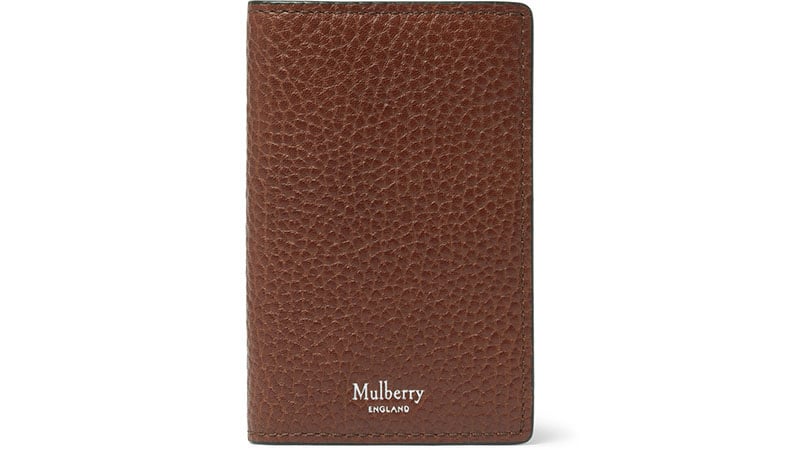 32. Bellroy Note Sleeve
You can fit cash, coins, and up to 11 cards in the slim profile of the Bellroy Note Sleeve, meaning that you can carry all your daily essentials with complete ease.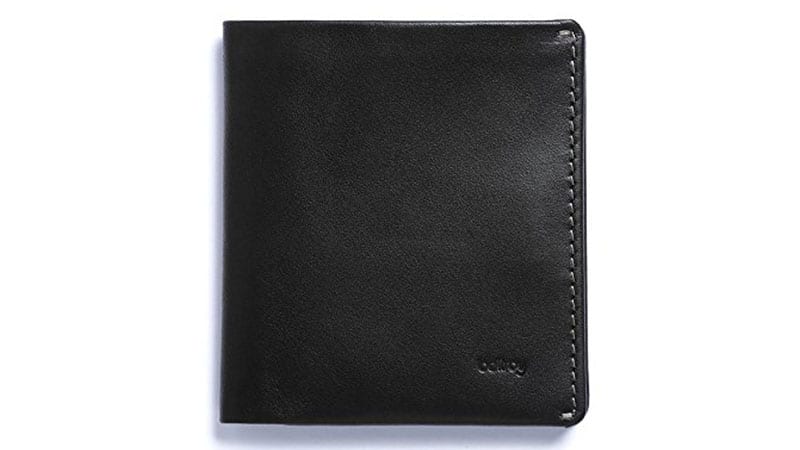 SUBSCRIBE TO OUR NEWSLETTER
Subscribe to our mailing list and get interesting stuff and updates to your email inbox.