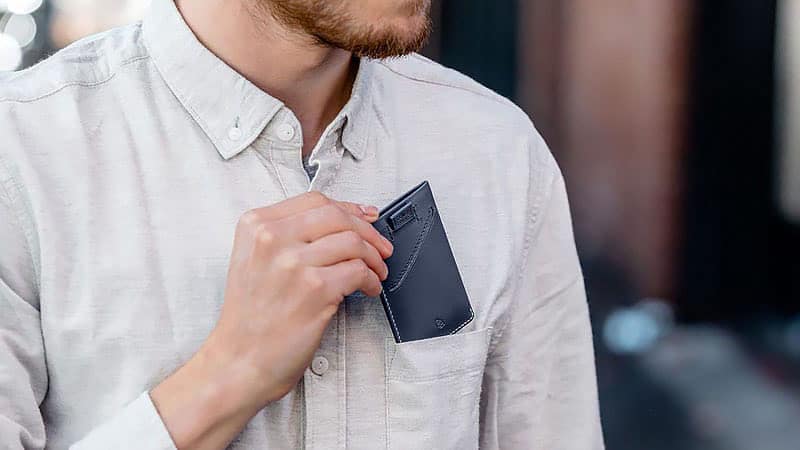 If you're a gent with simple yet sophisticated taste, shopping for a suitable wallet can be somewhat difficult. After all, designs that are fashionable, functional, and minimal aren't always easy to find. Whether you're after a bulk-banishing bifold wallet or an elegant cardholder for your essential items, we've got you covered. Here are the best minimalist wallets that will keep your polished look intact.
1. ROCO RFID Blocking Money Clip
The RFID Blocking Money Clip from ROCO is minimalist and modern. It promises to carry your cards in style while protecting your information and identity.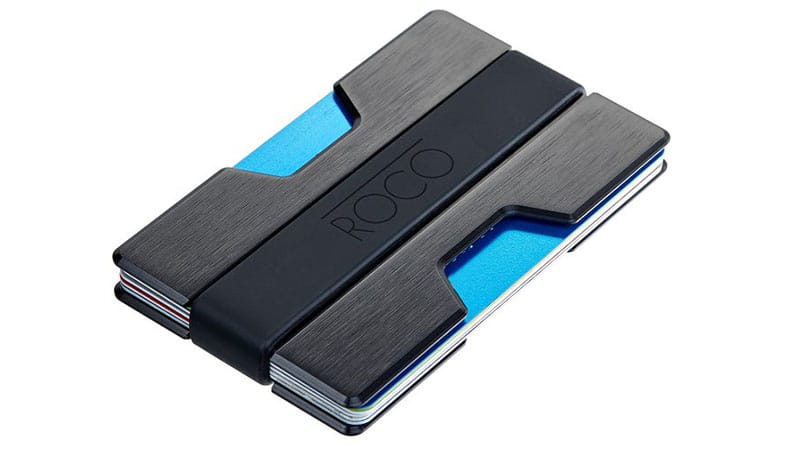 2. Bellroy Micro Sleeve
The name of this slender card holder says it all. The Micro Sleeve from Bellroy is incredibly slim and perfect for the minimalist gent who prefers only to carry the bare essentials.
3. Travelambo RFID Blocking Minimalist Wallet
The minimalistic design of this wallet from Travelambo combined with the subtle texture of its crosshatch leather makes it simple yet sophisticated.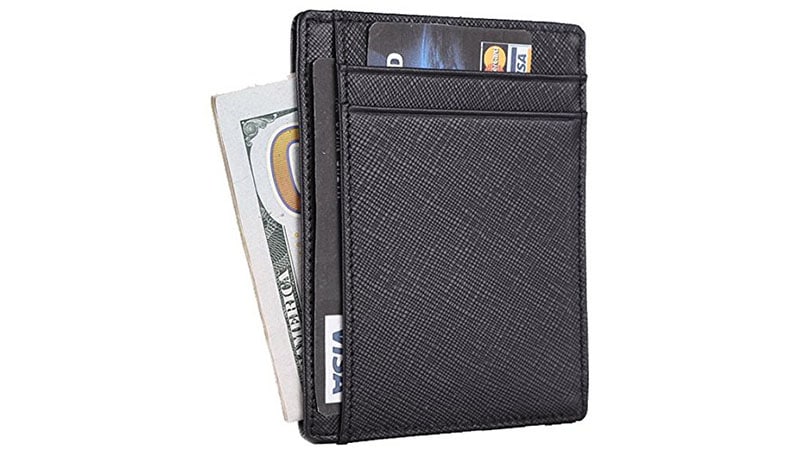 4. Radix One Slim Wallet
Thanks to its durable polycarbonate parts, the Radix One Slim Wallet is ultralight and significantly thinner than most existing wallets. The impressive and stylish design can comfortably hold four to ten cards as well as cash.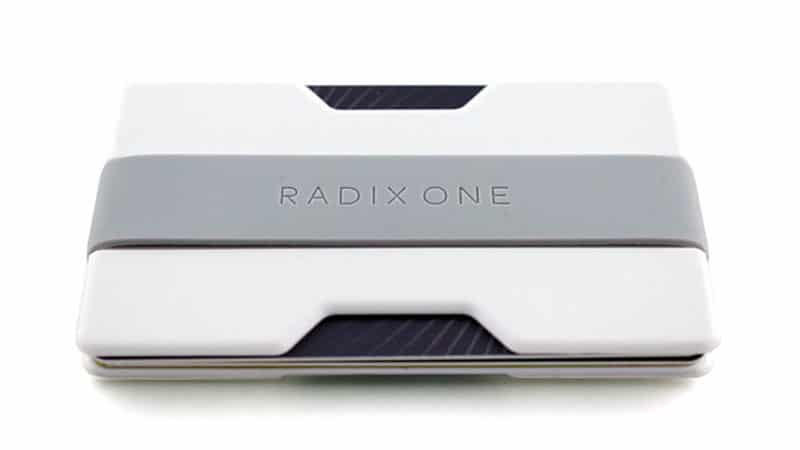 5. Bosca Old Leather Minimalist Wallet
Exquisite leather, three credit card spaces, a top-loading slot, and a front magnetic money clip make the Bosca Old Leather Deluxe Wallet worthy of your hard-earned dollars.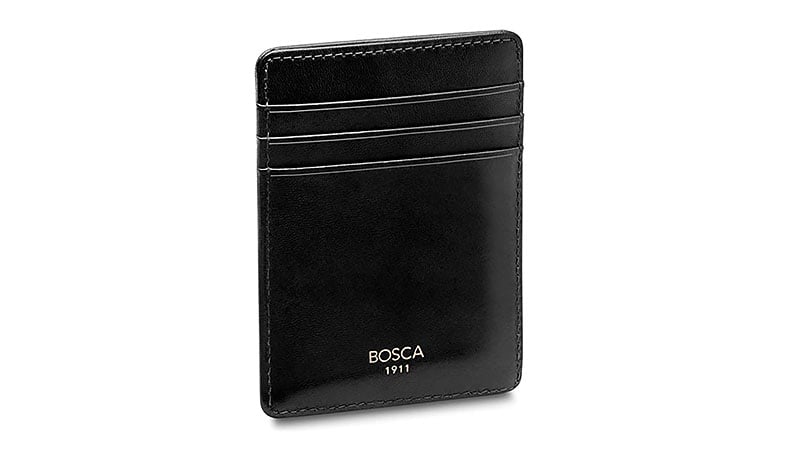 6. Huskk Slim Card Sleeve Bifold Wallet
Elegance, comfort, and convenience are what the Slim Card Sleeve Bifold Wallet boasts. Created by Huskk, the genuine leather wallet packs RFID blocking, two multi-functional pockets, and one cash strap all into its slender frame.
7. HuMn Minimalist Wallet
Slim, simple, and perfect for travel, the HuMn Men's Wallet will hold your cash and cards secure between its RFID shielding, aircraft-grade, aluminum metal plates. The unique color and shape also make it everything your old wallet is not.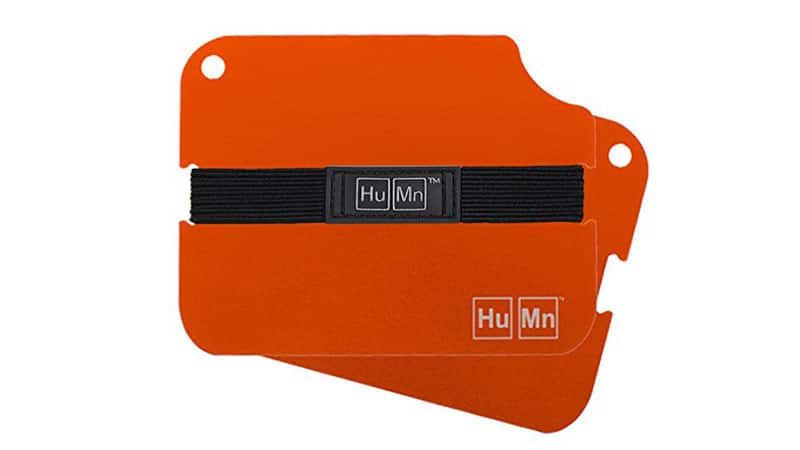 8. Timberland Minimalist Wallet
Timberland is a brand that has been tried and trusted, and they pride themselves on creating pieces that are excellent quality, but also for people on the go. For this reason, their accessories are practical and often hardy. Take the Men's Minimalist Front Pocket Slim Money Clip Wallet as an example. The wallet is crafted using Italian leather, the design is durable, but also soft to the touch. You can store up to four cards, as well as an ID, and you can make use of the stylish money clip.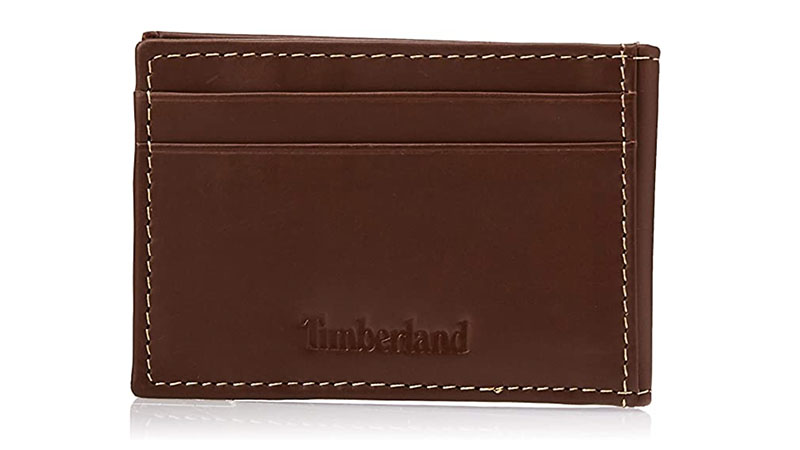 9. Bellroy Card Sleeve Slim Wallet
When a traditional wallet feels too bulky, try lightening your load with a simple yet stylish card sleeve. This one from Bellroy is the perfect example of function combined with fashion.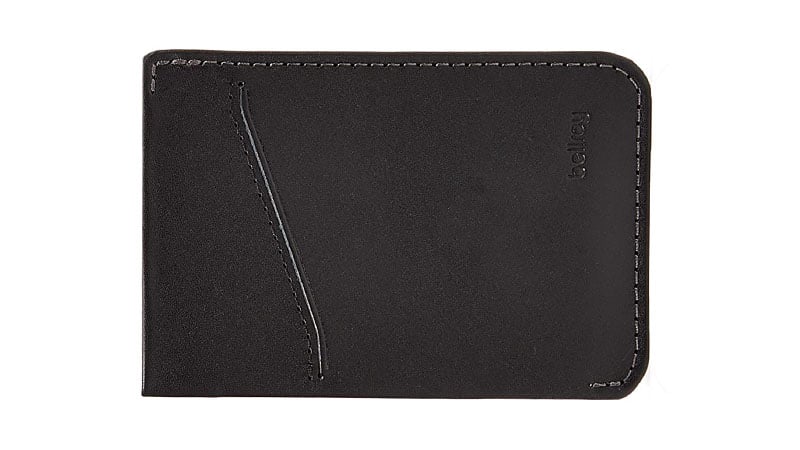 10. Mr Wallet Card Clip Slim Wallet
The Mr Wallet Card Clip Wallet is made from genuine top-grain leather and features five card slots and a magnetic cash clip. On top of that, it's also RFID secure.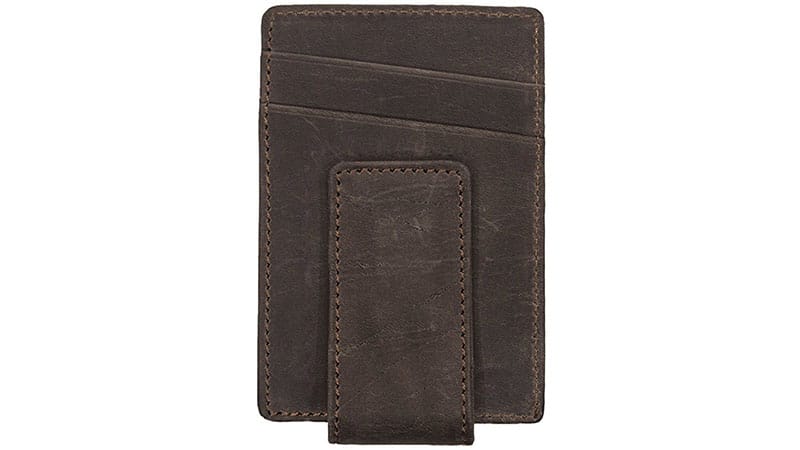 11. Boconi Grant Passport Minimalist Wallet
In need of a minimal wallet that can house your passport during travel? The Boconi Grant Passport Case is just what you need to hit the sky in style.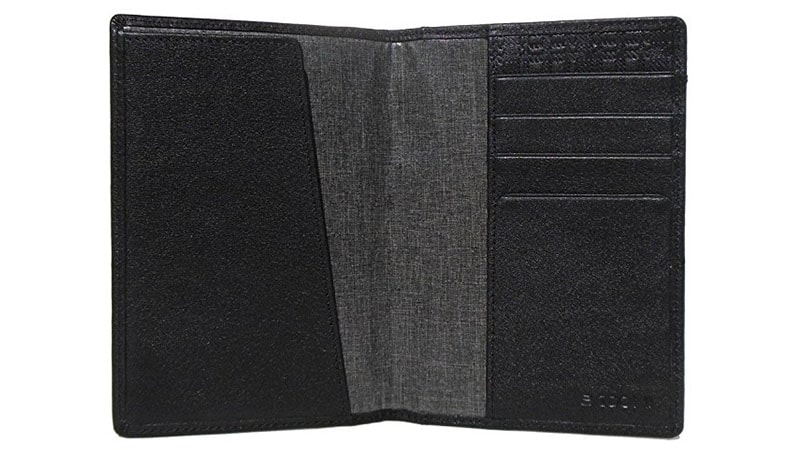 12. SERMAN BRANDS RFID Blocking Leather Wallet
Slim, stylish, and practical, the SERMAN BRANDS RFID Blocking Genuine Leather Wallet can hold up to ten cards and cash with no bulk.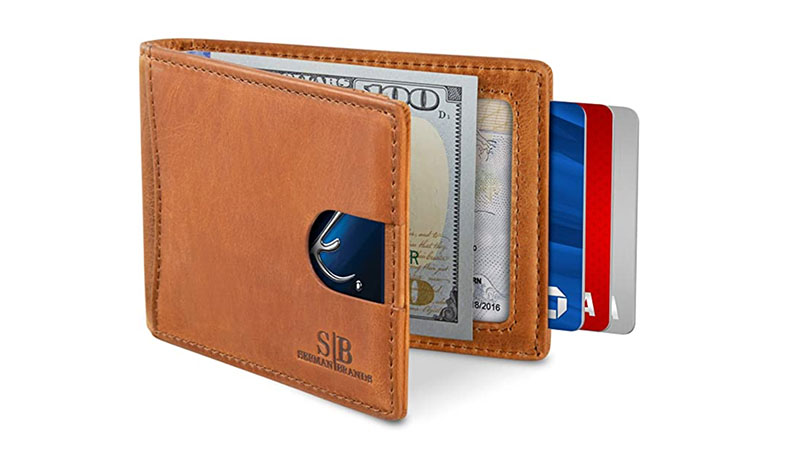 13. Hammer Anvil RFID Blocking Minimalist Wallet
Made from genuine leather, the Hammer Anvil RFID Blocking Minimalist Slim Card Case Wallet is a favorite amongst gents. Ideal for businessmen, this wallet appears sleek while offering space to carry both cards and cash.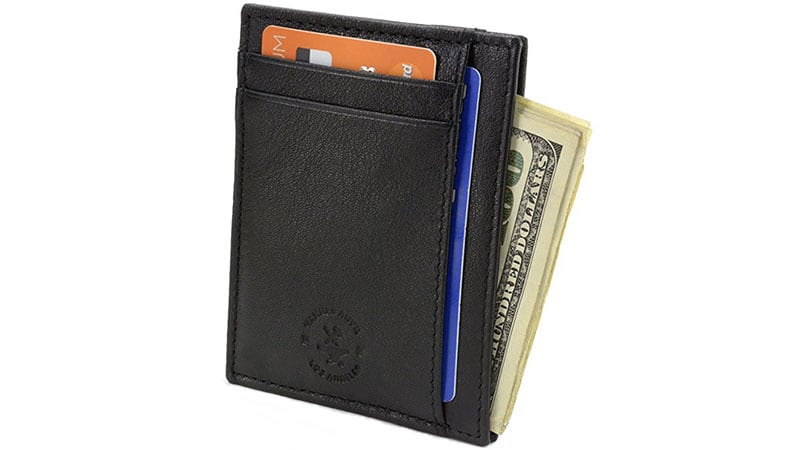 14. Travelambo RFID Blocking Slim Wallet
Thanks to its compact design, the RFID Blocking Front Pocket Wallet from Travelambo can slip into your back pocket with ease. No matter if you're wearing suit pants or skinny jeans, this ultra-slim professional wallet will easily fit without creating an unflattering chunky appearance.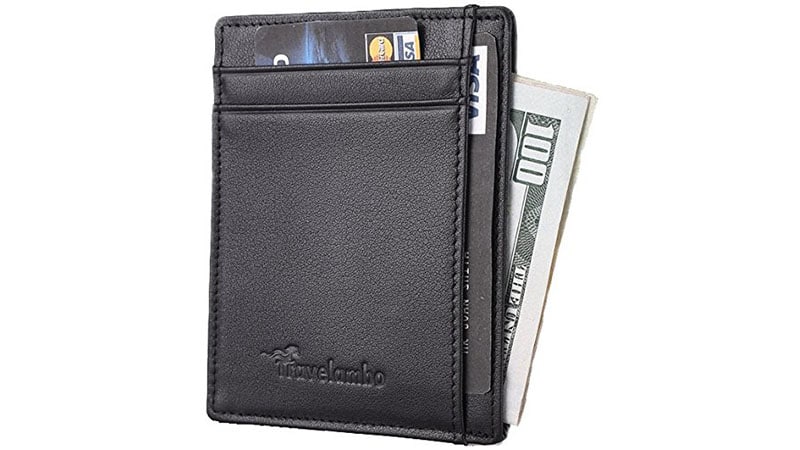 15. Huskk Card Sleeve Minimalist Wallet
This Slim Card Sleeve Wallet from Huskk proves that minimalist design can be exciting. Thanks to its superior craftsmanship and modern shape, this wallet is undoubtedly a contemporary classic.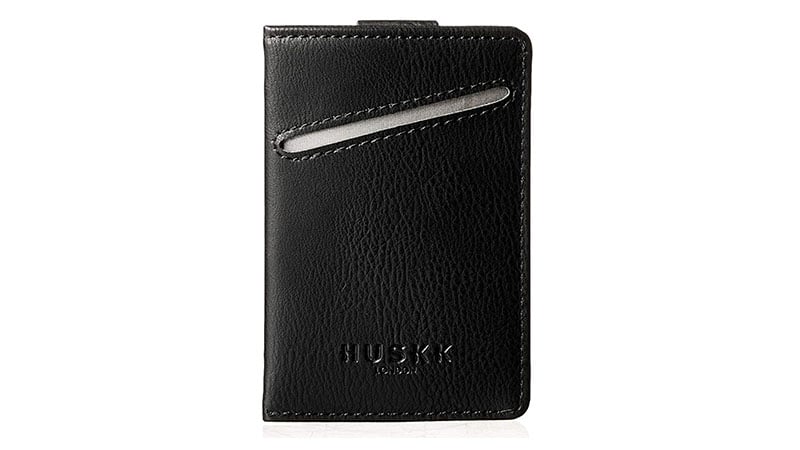 16. House of Jack Co. ID Bifold Slim Wallet
Featuring a brown leather construction completed with an antique silver metal money clip, this Bifold Front Pocket Wallet from House of Jack is masculine minimalism at its best.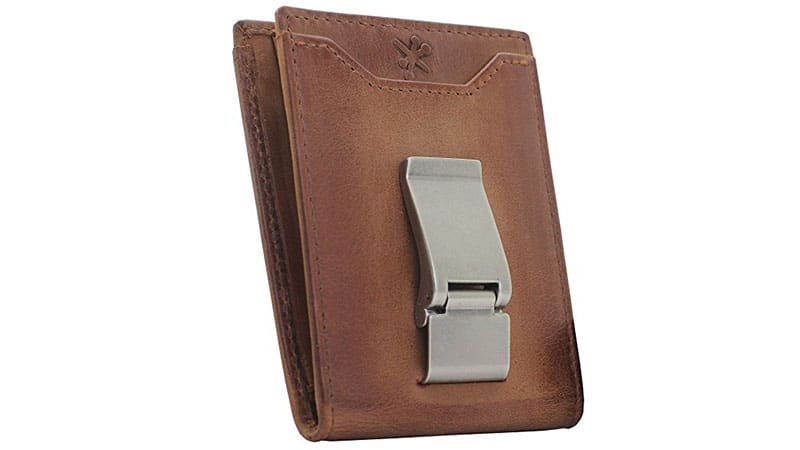 17. Le'aokuu RFID Leather Minimalist Wallet
The Le'aokuu RFID Leather Minimalist Slim Wallet is a fantastic design because it looks sturdy and rugged. It is made using leather, and because of this, it will wear and get scratches, but that is part of the overall appeal. Other highlights to consider is the ample space, including six card slots, a section for cash, and an ID slot. Like many modern wallets, the Le'aokuu also makes use of advanced RFID secure technology to protect your cards.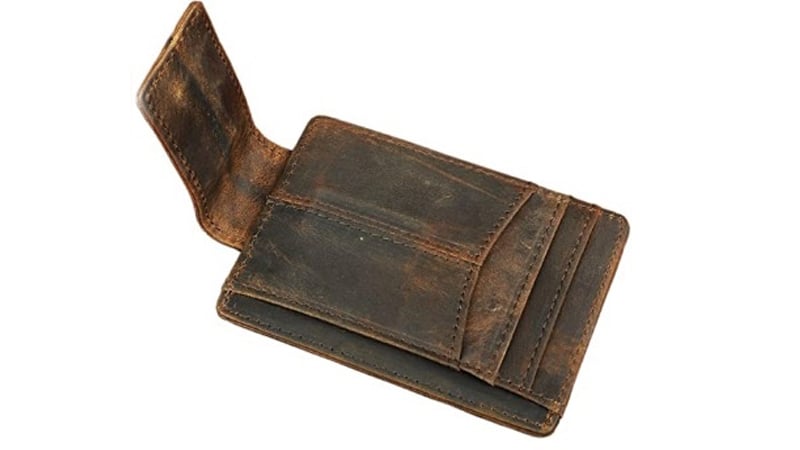 18. Herschel Charlie RFID Minimalist Wallet
If a leather wallet is not your style, you will be excited by Herschel's polyester Charlie design. What makes this piece stand out is the interesting prints and colors, and there is a large selection to choose from, depending on your preference. This accessory makes use of a signature striped fabric, but it doesn't just look good; it also comes with an RFID blocking layer, which gives added security to your cards. There are several card slots and plenty of space to store everything you need.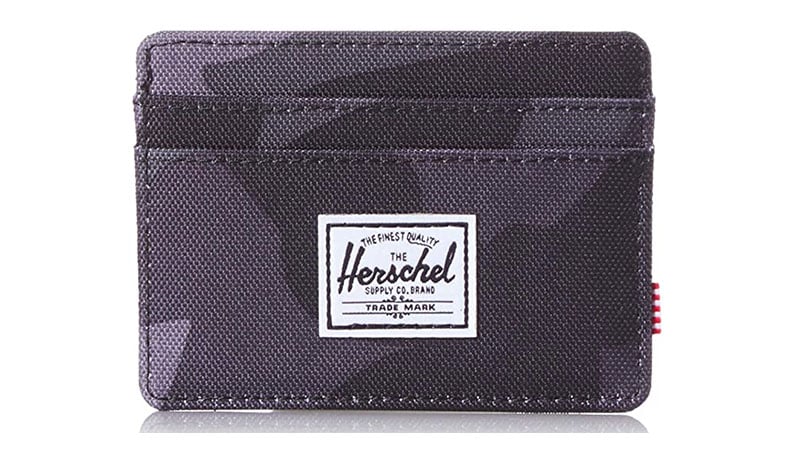 19. Bifold with RFID Slim Wallet
If you're looking to upgrade your old bifold, you may be drawn to this design from Cozierr. The wallet is crafted using genuine leather and has a simple yet sleek design. Despite the slim appearance, the bifold can carry up to eight cards. There is also space to store your ID card. A significant highlight of the product is the RFID technology, which gives you added security. What this means is that your contactless cards will not be scanned without your approval.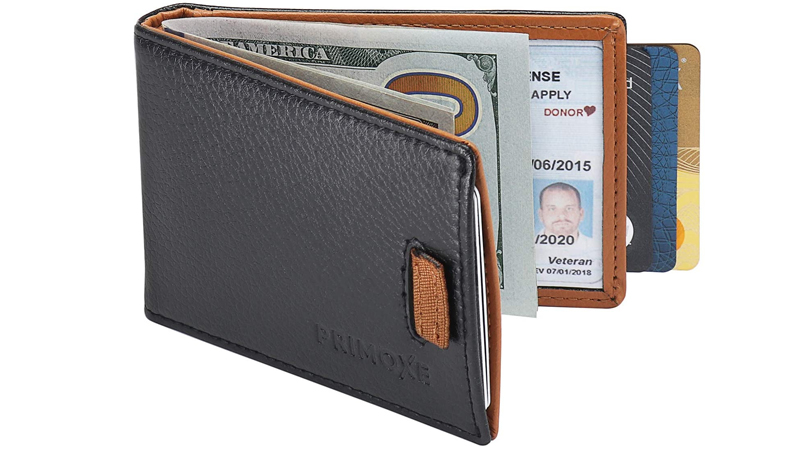 20. Njjex RFID Blocking Slim Bifold Wallet
You don't need to spend a lot of money to find a great wallet, as the Njjex RFID Blocking Slim Bifold proves. Despite the low price tag, this accessory is great for those who love minimalism and is genuine leather. Made from cowhide with a coating finish, you can use this bifold daily, keeping your cash close at hand, as well as offering three card pockets and an ID photo slot.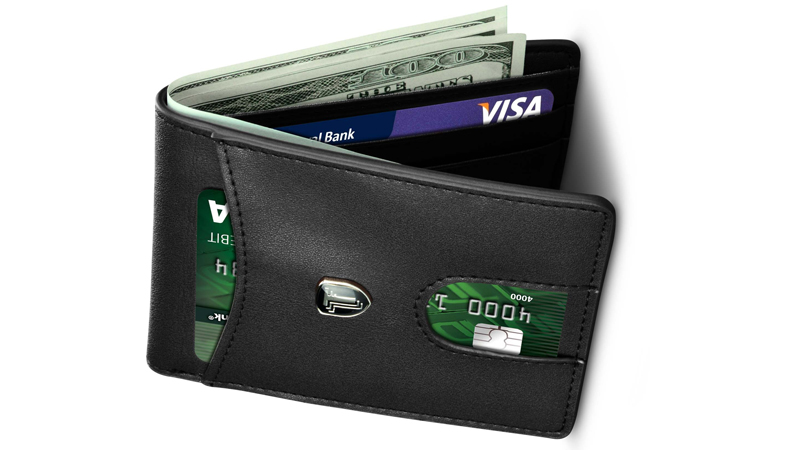 21. AlpineSwiss Slim Leather Money Clip
Do you want something classic and sleek? Look no further than AlpineSwiss Men's Leather Money Clip. The design is slim, so you don't have to worry about carrying around something bulky, and the magnetic money clip is convenient for storing cash safely and stylishly. The wallet is crafted from leather and comes in a selection of colors. There is also space for three cards and an ID window.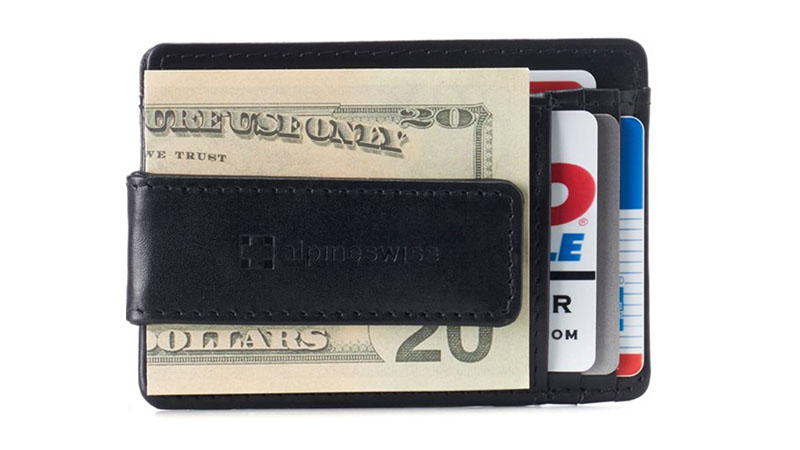 22. Serman Brands RFID Blocking Slim Wallet
The Serman Brands logo sits proudly on their bifold, and you'll probably be pleased to call this wallet yours, too. Designed with full-grain, handcrafted leather, the product is excellent for both cash and cards, including quick draw and interior pocket slots. The company is also serious about security, which is why they use RFID technology to help block signals and prevent unauthorized scans. Choose from a selection of classic colors to suit your style preference.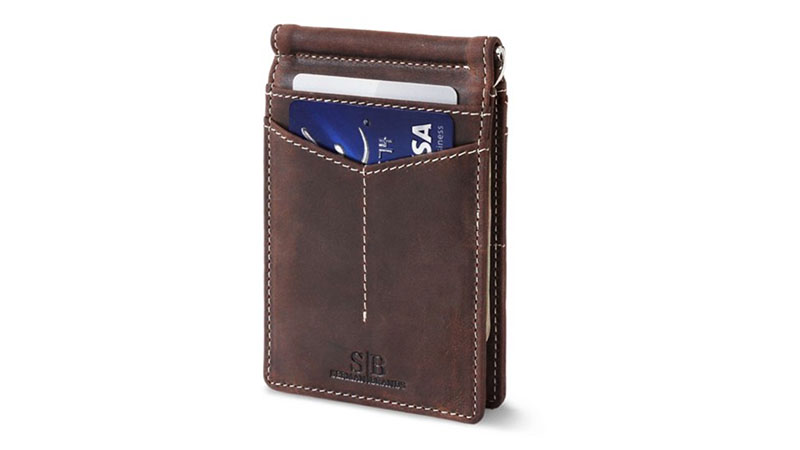 23. AcessDenied Slim Minimalist Wallet
AccessDenied is a great brand, so much so that it comes with a lifetime warranty! This particular wallet is a slim design, crafted from full-grain leather, resulting in a product that is long-lasting but also stylish. The minimalist piece may be compact, but you still have room for four credit card slots, an ID window, and a cash compartment. Although it's the perfect item for all your daily needs, it would also make an excellent gift for a loved one as it comes in a gift box.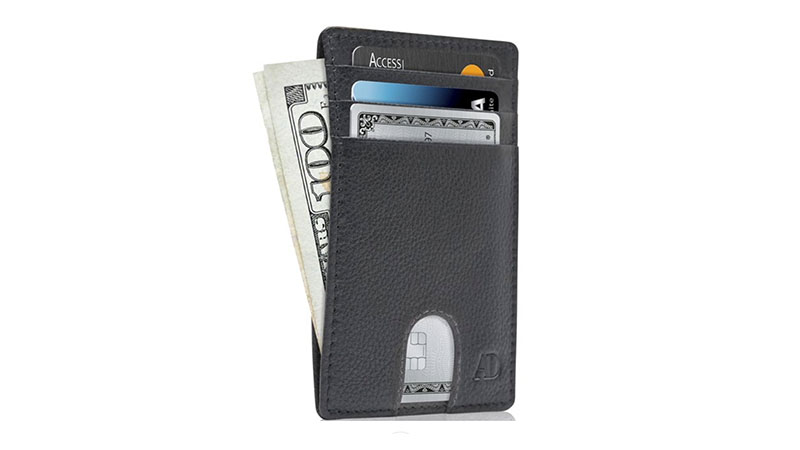 24. Mignova Carbon Fiber Minimalist Wallet
If traditional wallets are not for you, you'll love the Mignova Carbon Fiber Wallet. What makes this design special is that it's crafted using stainless steel and carbon fiber, and is super easy to use, plus a lot slimmer than your traditional wallet. Great for daily use, this sleek accessory can hold up to 12 cards. The cards can easily be removed thanks to the webbing that has been incorporated on three sides.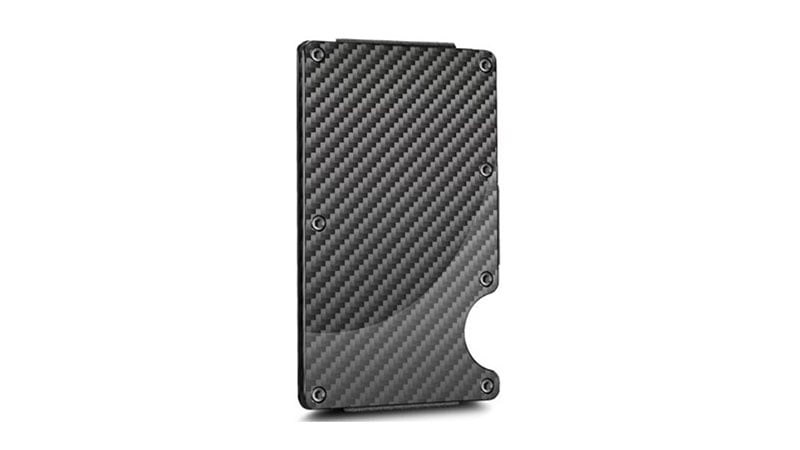 25. AccessDenied Slim Bifold Wallet
When you're on the go, you don't want a bulky wallet shoved into your pocket, and AccessDenied's Slim Bifold is perfect for casual wear, or your business attire. It's a simple design, which is expertly made from genuine leather and will be able to hold everything you need as you go about your daily activities. The high-quality will also ensure that the product lasts a long time, and it's the sort of design that is timeless. Plus, if the wallet is not to your liking, feel free to send it back because this company is serious about customer satisfaction.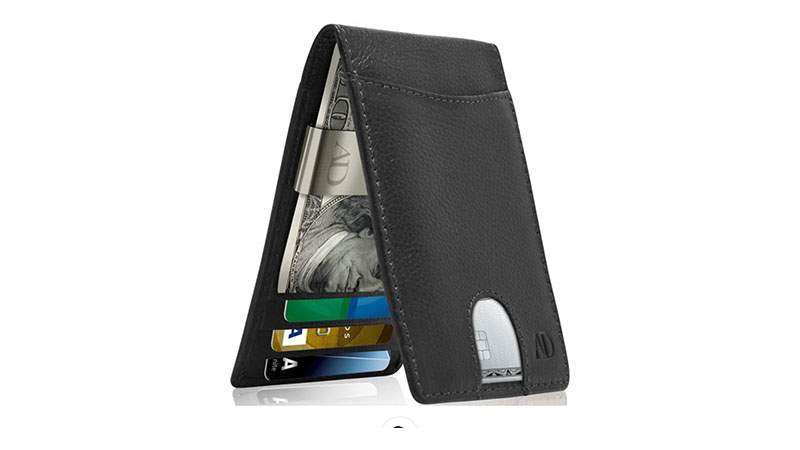 26. Platinum Hanger Money Clip Wallet
When picking out the best minimalist wallet from Platinum Hanger, there is plenty of choice in terms of color, but we especially like the orange money clip cardholder. It's a sleek little accessory that has space for three card slots, a section for cash, and an extra space that can hold your driver's license or ID card. The piece is durable, stylish, and it's easy to get your essentials in and out of the holder.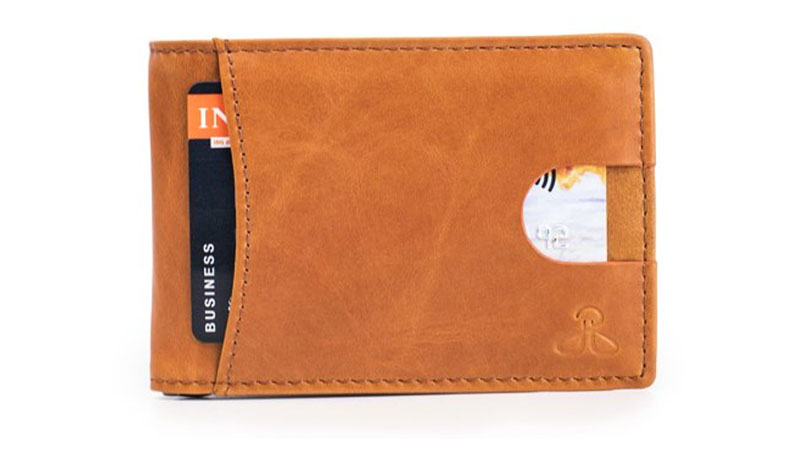 27. AccessDenied Genuine Leather Slim Wallet
There are many wallet designs on the market, but you can't go wrong with this one. Do you want something to store your money in that is classic, good quality, and durable? Of course, which is why AccessDenied's credit card holder is for you. The wallet is pretty standard, with space for cards, cash, and an ID, but it also comes with RFID blocking technology so you can feel more secure.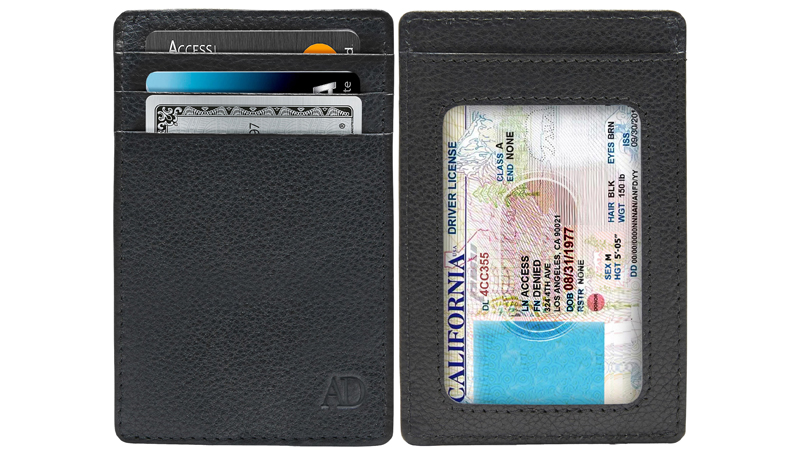 28. ID STRONGHOLD RFID Front Pocket Slim Wallet
Identity Stronghold prides itself on being a brand that is recognized and respected when it comes to RFID protection. Every slot if shielded, whether it's holding your credit and debit cards, hotel room key, or driver's license. There are three card slots, which can fit up to 20 cards, as well as cash. What men love about this design is that it's so easy to carry around, plus, the wallet is genuine leather.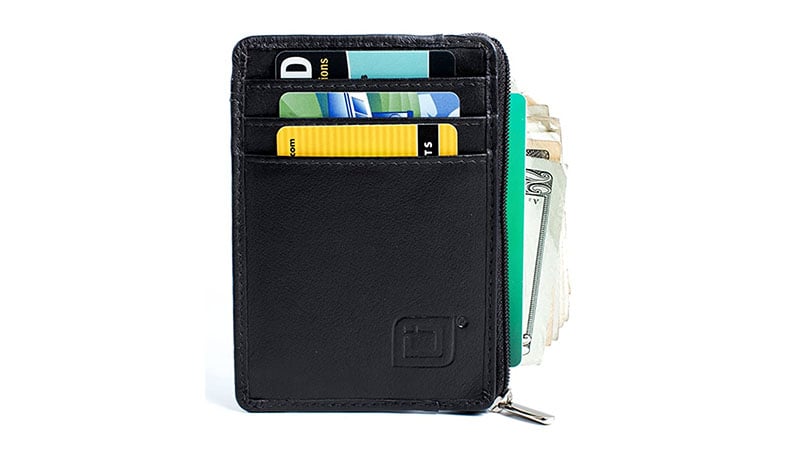 FAQs
What are the best minimalist wallets?
The ideal minimalist wallet is super slim, secure, and sophisticated. These wallets hold the essentials – a credit or debit card, ID, and some cash – in a fuss-free, high-quality case. For everyday use, a Bellroy Card Sleeve is a great choice, while the HuMn Minimalist Wallet with its RFID-blocking capability is recommended for travel. For a more formal, upmarket minimalist wallet, try the Bosca. 
What is the thinnest wallet?
DUN wallets are known as the 'world's smallest bifold' wallet, measuring less than a quarter of an inch thick. However, many card sleeves maybe even thinner. 
SUBSCRIBE TO OUR NEWSLETTER
Subscribe to our mailing list and get interesting stuff and updates to your email inbox.