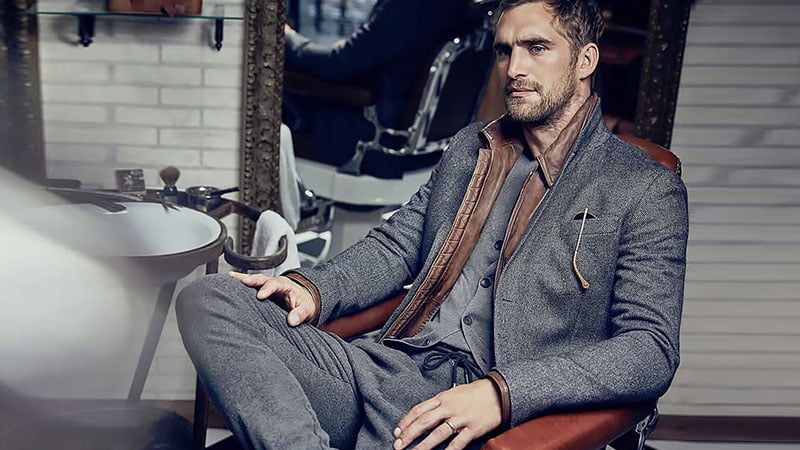 With even the most formal of workplaces easing up on the dress code, it is now casual Friday every day in the corporate sector. We aren't suggesting you rock up to your job in a pair of tracksuit pants and runners. But it is now more acceptable to dress down for your nine to five and let a little bit of your personality shine through. In fact, personal style should never be underestimated, and our workwear clothing is certainly no exception. Clothing defines us as people and not just as workers. It is only natural for gentlemen to want to wear office attire right, no matter the degree of formality. We typically acknowledge the need to dress well in a formal sense for the office, particularly with our culture's love of tailored suits. But what about business casual looks? From shoes to shirt choices, we've compiled a no-fuss style guide for owning business casual for men.
Business Casual Dress Code
Unlike formal attire which involves shirts, pants, jackets, and ties, or casual, business casual is a bit more ambiguous. Like, semi-formal or dressy casual, it is one of those dress codes that doesn't really have a strict definition. It can be loosely defined as an office dress code that is distinguished as more casual than typical corporate wear, yet not casual enough for everyday wear. This dress code's ambiguity shouldn't be cause for concern. Instead, it should be met with enthusiasm. It's up to you how you want to interpret it, but embrace the business casual dress code with the same eagerness that you would with any of your formal or casual looks. The key to perfecting this corporate clothing style is to make it youthful, fun, and on-trend. Tailor it to flatter your features and build. Business casual should still be a polished, neat, and clean-cut look. It is the office after all. So, it is certainly no excuse for careless or dull dressing. Instead, look at business casual as an opportunity to incorporate a few statement or trendy pieces into your workwear.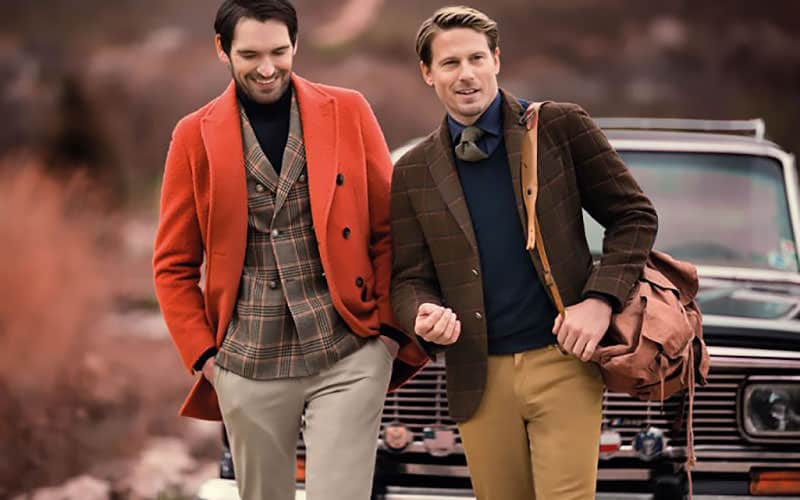 Business Casual for Men
Business Casual Shirts
Depending on where you work, it's still probably best not to deviate from a button-down shirt. Some more casual industries such as education and creative fields may allow for a plain white T-shirt and blazer combination. However, if you're in the corporate sector, a shirt is still optimal. You cannot go past the classic color-bond button-down shirts. These traditional shirts work well as long as they are well-tailored, made from high-quality materials, and of course, ironed or steamed. A few good button-down shirts are a must for any business casual wardrobe. They are flattering, versatile, and work well with tailored pants, chinos and under jackets, cardigans, and blazers alike.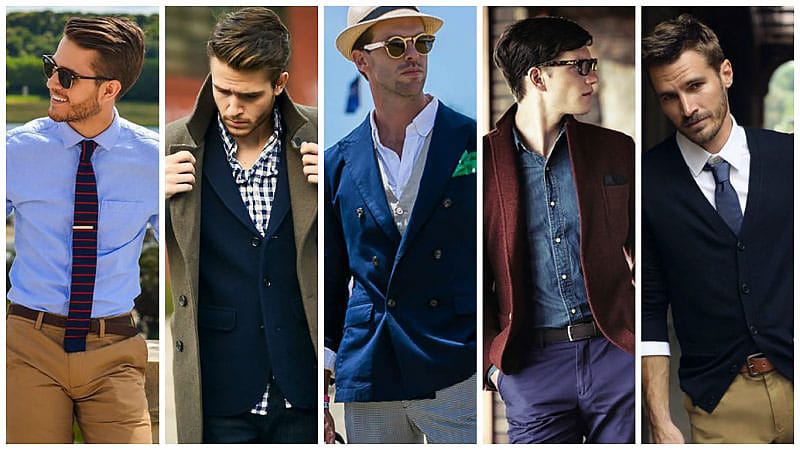 TOP BUYS
Business Casual Chinos
Chinos are great because they boost the appeal of casual looks, but they are still quite laid-back. The usual materials of chinos also make them quite adaptable for the workplace. You will want chinos in all the classic colors for maximum versatility. Black, navy, khaki, and beige are recommended. These colors are super adaptable and will also be great investments even for your personal wardrobe choices. They also register quite professional for the office, so you won't feel totally underdressed. You can dress them up and also dress them down. Also, make sure your chinos are a slimmer fit and aren't too long or too short. Once you find a style or brand that works well for you, invest in several pairs and colors so you can ensure all your looks are consistently polished and fit appropriately.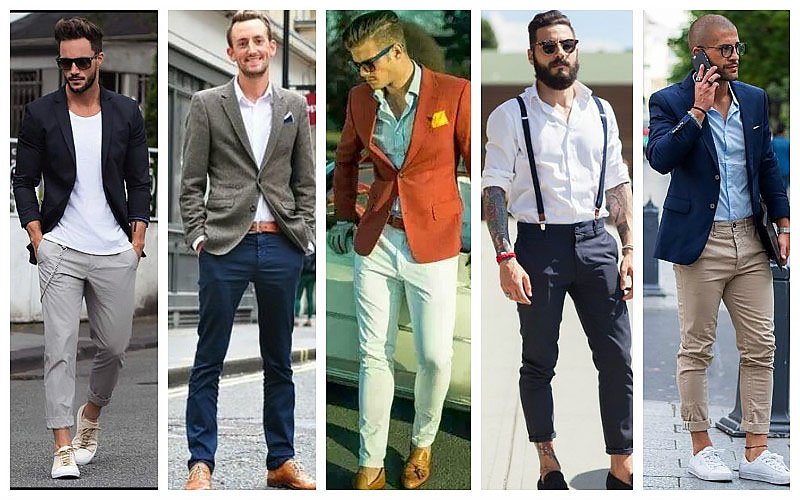 TOP BUYS
Business Casual Shoes
The great thing about adapting your personal style into business casual is the fact that you can use much of what already exists in your wardrobe. Brogues, monk-straps, loafers, and Oxfords are good business casual shoe choices but think about changing the types of materials you go for. Suedes and matte leathers are adaptable and will lend more of a relaxed vibe to your look. Also, ensure you are opting for conservative colors. You shouldn't forget that there should always be professional in your business casual looks. Black is classic and works well with crisp white shirts, but use business casual as a way of introducing more color to your looks. Dusty brown is recommended as it works great alongside other neutral tones like beiges and tans and also complements navies, emerald greens, and rich burgundies.

TOP BUYS
Business Casual Blazers
Blazers for business casual shouldn't be too formal, yet should still have a dressed-up element to them. Opt for blazers without too much structure as this will read professional but not overly conservative. The fit is important, and you do not want something baggy or that overwhelms your look. Keep in mind that blazers in staple colors will ground your looks and lend a classic edge to your clothing choices. Remember to uphold a youthful look when it comes to choosing a blazer as it will register stylish.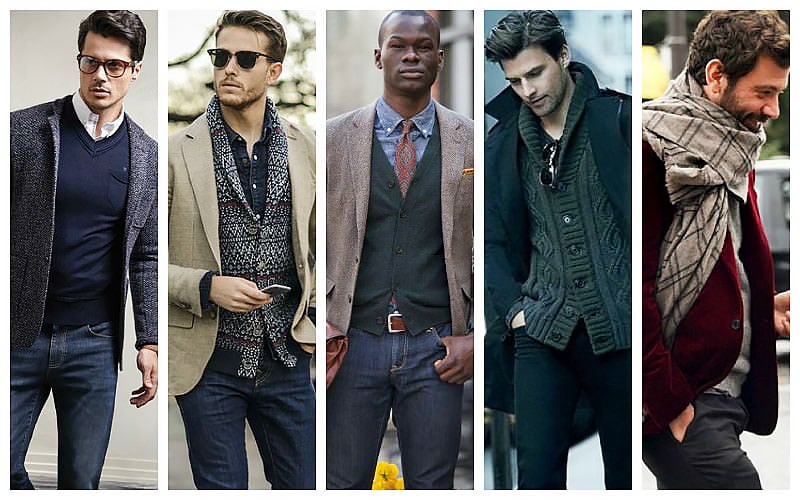 TOP BUYS
Business Casual Cardigans and Sweaters
The greatest tip for perfecting business casual lies with great sweaters and cardigans. These clothing pieces work well because they bring a relaxed element to your office looks without looking too underdressed. Most importantly, be conscious of the type of knitwear you want to go for. Opt for round neck cable knit sweaters for a clean, classic aesthetic that reads Americana and preppy but still sophisticated. For cardigans, shawl neck versions should be in every man's wardrobe and not only for business casual attire. Ensure these cardigans fit well and are of good quality because they can be worn countlessly. On top of that, they're super comfy. If you want something more relaxed, opt for grandpa-style cardigans which are minimal but still work well for your office looks.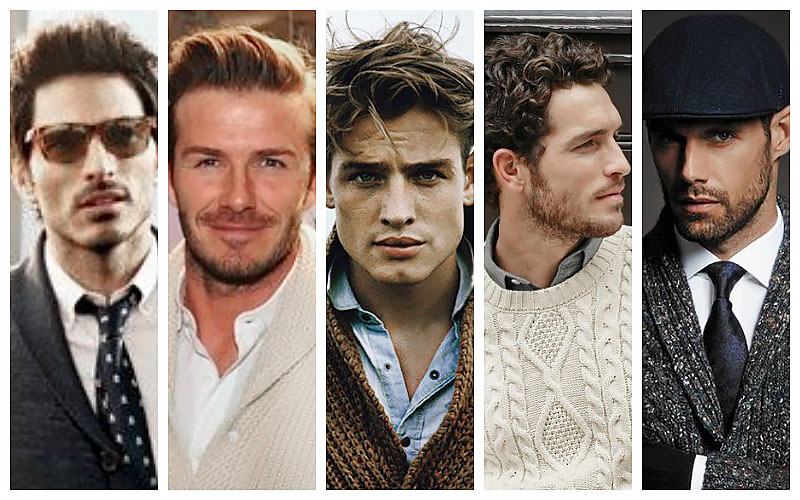 TOP BUYS
Business Casual Jeans
While chinos make an excellent choice for business casual wear, jeans can also be a good option. Although they are inherently casual, a great pair of jeans worn in the right way can look entirely in place in an office setting. To rock business casual jeans, choose a design that appears sophisticated and neat. A straight-leg style in black or a dark blue hue makes a particularly suitable choice. Just make sure that they have no rips and aren't too faded to ensure you appear polished instead of sloppy. When it comes to styling jeans for the office, be sure to complete your outfit with sophisticated pieces. Not only will wearing smart items, such as an Oxford shirt and derby shoes, look great, but it'll also elevate your look to an appropriate level.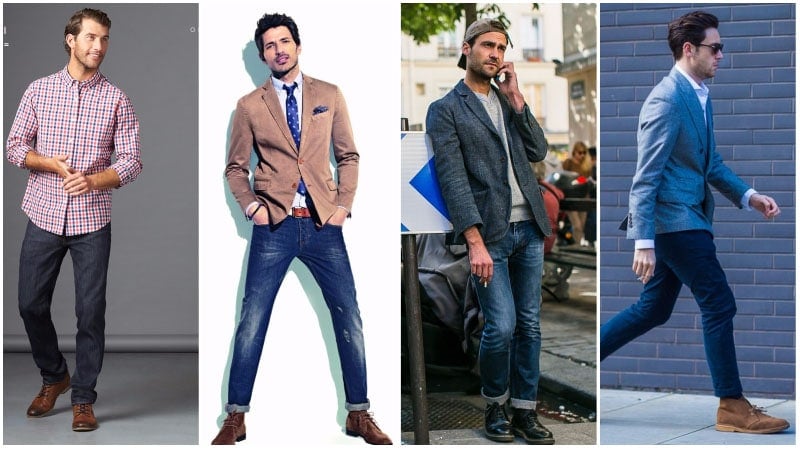 TOP BUYS
Business Casual Jackets
For days when a blazer is too formal and a sweater too preppy, there are a variety of other business casual jackets that can make excellent alternatives. In particular, a stylish bomber jacket can make a great option. Just make sure that you pick one in a dark color or neutral hue to ensure it appears polished. Likewise, chore and dark denim jackets can also be appropriate for the office, so long as you pair them with a smart outfit. For a stylish look, try pairing a business casual jacket with a pair of chinos, derby shoes, and an Oxford shirt. If you still feel a little underdressed, consider adding a tie to your look.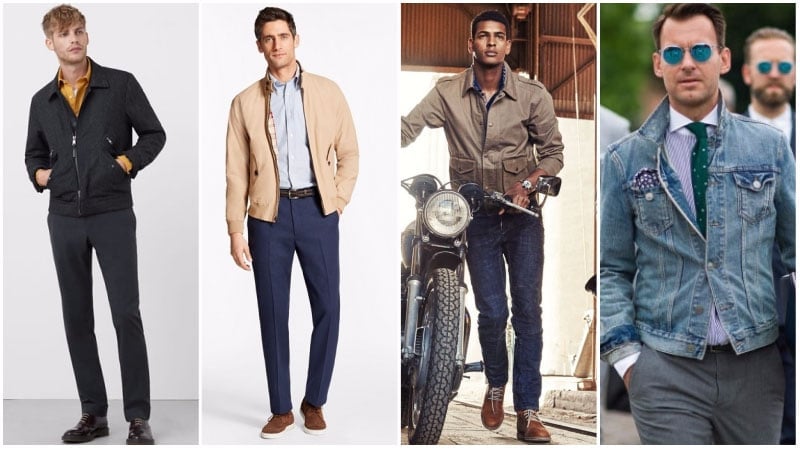 TOP BUYS
Business Casual Attire
To dress business casual, choose an outfit that is professional without seeming overly formal
When it comes to shirts, select a classically colored button-down option or one with a pattern
Chinos are the ideal pants for a business casual outfit
When selecting shoes, consider brogues, monk-straps, loafers, and Oxfords in suede or leather
Complete your look with a casual blazer, cardigan, or sweater
Business Casual Outfits FAQs
What is a business casual for men?
Business casual is polished, put-together, and stylish, but without the strict rules of semi-formal, nor the totally laidback appeal of casual. Ideal for corporate settings, a business casual outfit would consist of a button-down, chinos, and smart shoes. If weather permits, you can add a casual-fit blazer, or a cable-knit sweater or cardigan. The colors that best suits this dress code are neutrals and dark shades, such as gray, navy, brown, or classic black. Essentially, it's all about finding the perfect balance between casual and classic.
Can you wear jeans for business casual?
Yes. Jeans are a great alternative to chinos for a business casual outfit. However, be sure to keep an office setting in mind when styling the outfit. As denim is an inherently casual piece of clothing, you should pair it with elements that sit on the formal side of the spectrum, such as a blazer, button-down shirt, and dress shoes. When choosing the right fit, opt for shades that flatter the rest of your wardrobe - a black or navy straight-leg pair will work well for a myriad of events. 
When is business casual appropriate?
Business casual is best suited for a wide range of events. From an after-work drinks night with colleagues to a job interview, there are many places to wear this dress code. However, it is important to assess the dress code prior to arriving at an event - not all business casual was born equal. For a potential job interview, you should opt for chinos and a button-down, with a sweater or blazer if you require. However, if you are attending a holiday party for work, try dark straight-leg jeans with a neutral button-down for a casual look. If in doubt, a well-put-together and sharp outfit is sure to impress. 
Can I wear business casual clothes to a meeting?
Yes, business casual is appropriate for a meeting, but you should always ensure your ensemble is clean and neat. Depending on the meeting you are attending, it may be suitable to wear dark denim and a shirt - if inside, you may not wish to wear a blazer. In contrast, if the meeting is with potential clients or for an interview, it's safe to dress on the more formal side of the dress code spectrum. This includes a pair of slacks or chinos, a neat shirt, Oxford shoes, and a blazer or sweater. 
Do I have to tuck in my shirt?
When dressing for a business casual dress code, it is best to tuck your shirt into your pants. This will instantly create a neat and tidy outfit. While some may argue that you can keep it untucked, but this may come across as unprofessional. If you are wearing a sweater or cardigan, it is best to ensure no shirt peeks underneath. While you can still wear jeans and a more laidback style of clothing, it's important that you look put together and neat. 
SUBSCRIBE TO OUR NEWSLETTER
Subscribe to our mailing list and get interesting stuff and updates to your email inbox.