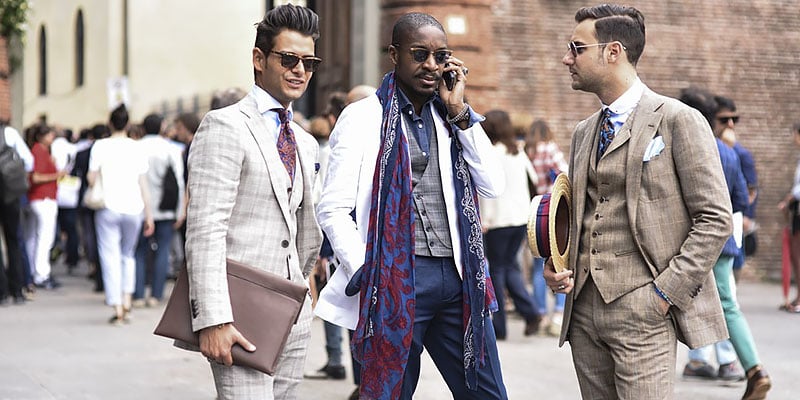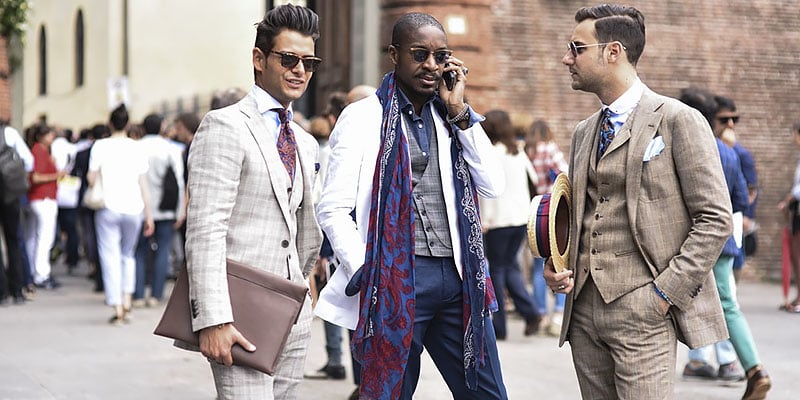 Have you ever opened an invitation to see a semi-formal dress code and felt confused? You're not alone. When confronted with this ambiguous type of attire, many of us feel more than a little intimated. It's understandable, too. After all, striking the perfect balance between formal and informal can be seriously tricky, especially in modern times. Luckily, you no longer have to go in alone. So, stop wondering whether or not you need to wear a suit or require a tie because we have the answers. Now, all you need to do is follow our men's guide to wearing semi-formal attire.
What is Semi-Formal Attire?
Semi-formal attire is a dress code that denotes a smart style. Often chosen for evening events and weddings, semi-formal dress codes require you to dress in a sophisticated manner. That being said, the dress code is slightly more relaxed than formal attire, such as black tie. As such, it can be a somewhat flexible and ambiguous code, and knowing what to wear for it can be a challenge. Luckily, we're here to help you nail this tricky dress code with helpful tips and inspiring outfit ideas.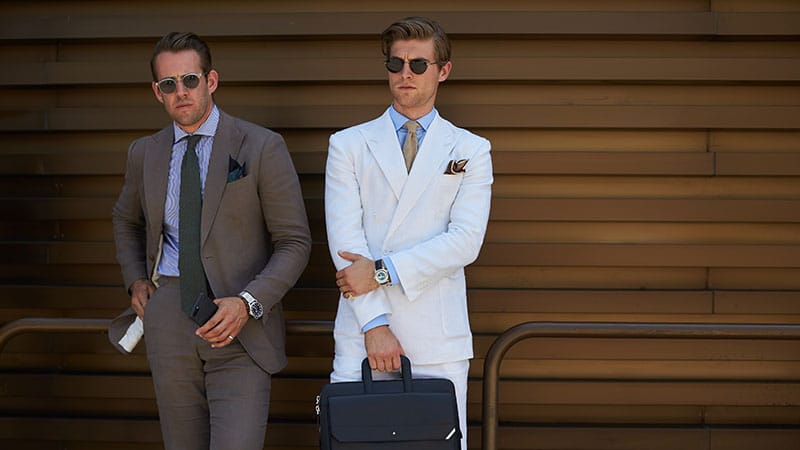 Semi-Formal vs Formal
As mentioned, there is a significant difference between the semi-formal and formal dress codes. While formal styles of dress, such as black tie and white tie, require a high standard of dress, semi-formal attire can be somewhat more relaxed. So, while a tuxedo is often appropriate for formal events, a suit and tie are typically a better choice for semi-formal occasions. As such, it's imperative that you thoroughly read invitations to ensure you are correctly dressed.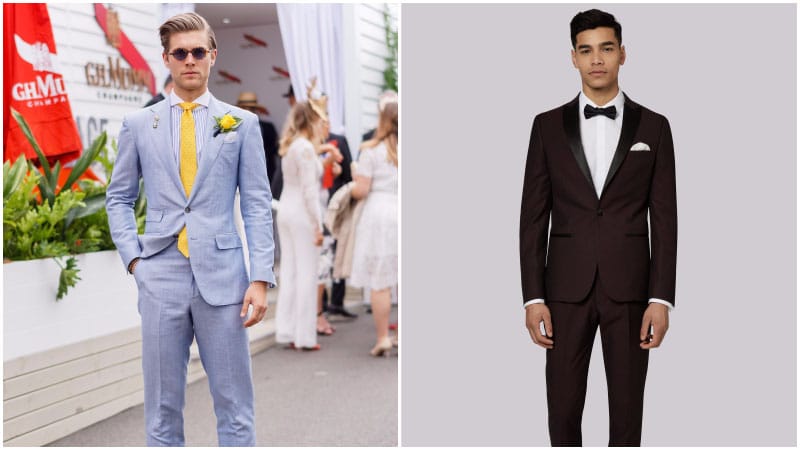 Semi-Formal Outfits
Rely on Great Tailoring
Firstly, phenomenal suiting and appropriate tailoring will do wonders for semi-formal looks. Opt for neutrals and dusty powder hues for day looks which can be adapted well with different accompanying pieces and elect darker suiting for night events. Blazers in classic colours are fantastic starting points for semi-formal looks and can be enhanced by pops of colour and unexpected accessory choices. Keep trousers fitted and opt for more dimensional shirts to layer for a refined aesthetic.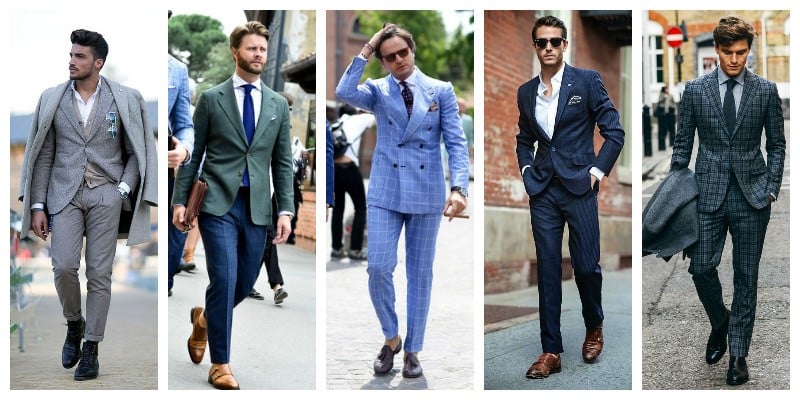 Quality Shoes will Amplify Looks
Despite its somewhat superficial connotations, shoe contact before eye contact is how things typically go in a modern context. Taste in shoes speaks volumes about personal style and despite sounding clichéd, will make or break your semi-formal looks. A great pair of loafers, brogues or Oxfords will elevate your appearance, but as with all menswear, the devil is in the detail. Go for suedes, velvets and patent leathers to amplify looks in a manner which is subtle but vividly effective. Round toe shoes are universally flattering, but ensure they are a slender style that won't corrupt your streamline aesthetics.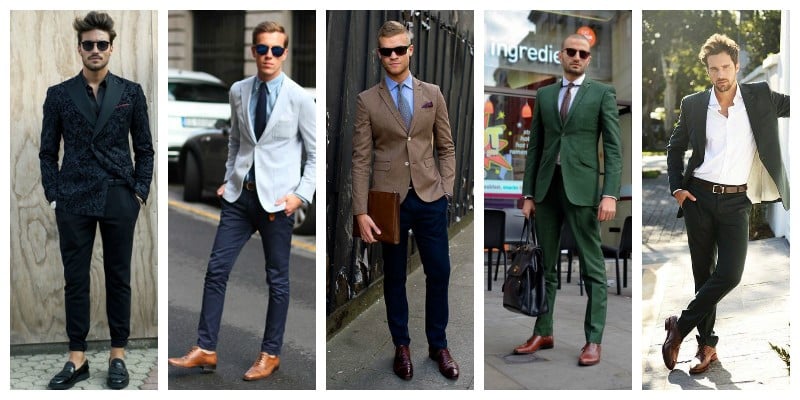 Do Not Feel Obligated to Don a Tie
Looks without ties are relaxed and work incredibly well for more open dress codes, in particular for semi-formal attire. Remember, it is the way you style your overall look which will give it a formal appeal, and not necessarily the fact that you are wearing a tie. Preserve a fitted silhouette when executing looks and attempt trends classically to ensure a perennially stylish essence to your ensembles.
Ties can be used to enhance looks, but do so with caution. Textured ties, like crochet styles, are fantastic for a modern attempt at accessorising without looking too formalistic or corporate. Ensure they are youthful with subtle incorporations of patterns and colours.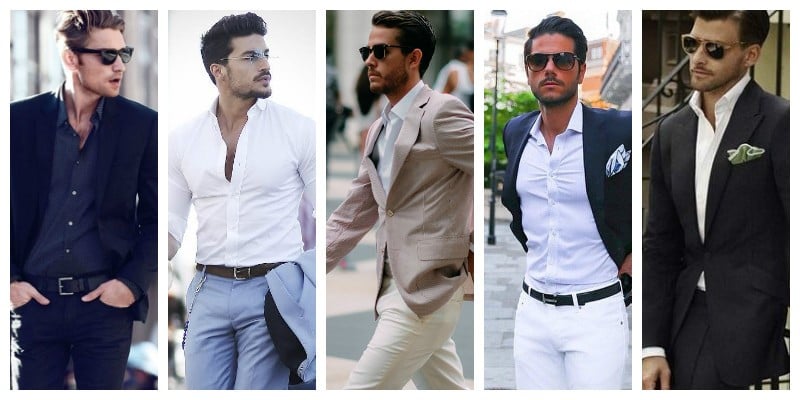 Be Wary of Day and Night Events
Understand what kind of event you are going to. Day events tend not to call for overly formal attire, so keep things relatively laidback, incorporating well-fitted cotton blazers and more textured shirts for effortless looks. Semi-formal night looks call for a more sophisticated appearance but don't be afraid to experiment with different fabrics. Night events also call for deeper, darker suiting as well as more dusky toned accessories. Harness these colour palettes for fail-safe day and night semi-formal looks.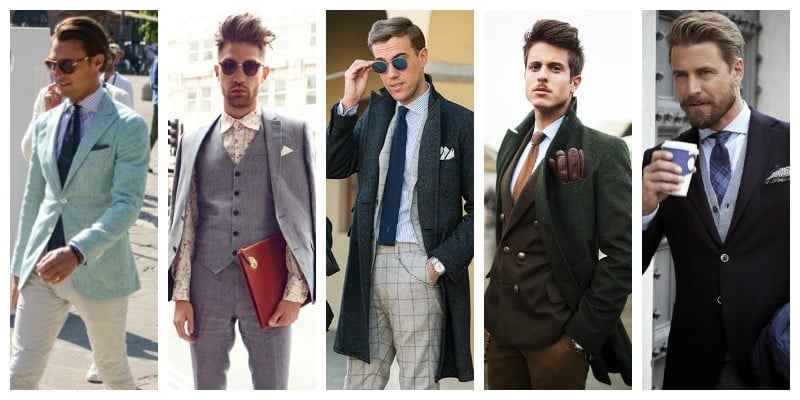 Personal Touches are Integral
With semi-formal looks, personal touches are your best bet for expressing your individual style while maintaining a formal and classic aesthetic. Pocket squares and watches will annotate blazers with a subtle dimension. Don't forget to pay attention to smaller details like belts buckles. Last but not least, your grooming should also be perfect at all times.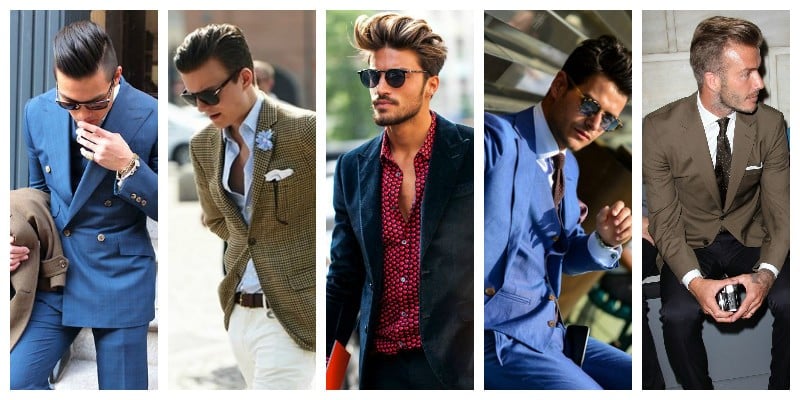 Semi-Formal Wedding Attire
If you are attending a semi-formal wedding, it's important to acknowledge the style and time of the wedding. These details, such as whether the wedding is outside during the day or an evening cocktail event, will help you to dress for the occasion correctly. For less formal weddings and those that occur during the day, a light suit, such as one in beige, paired with a simple button-up and a coloured tie or pocket square makes an excellent option. For more formal weddings, stick to a traditionally dark suit paired with a light dress shirt and sophisticated accessories.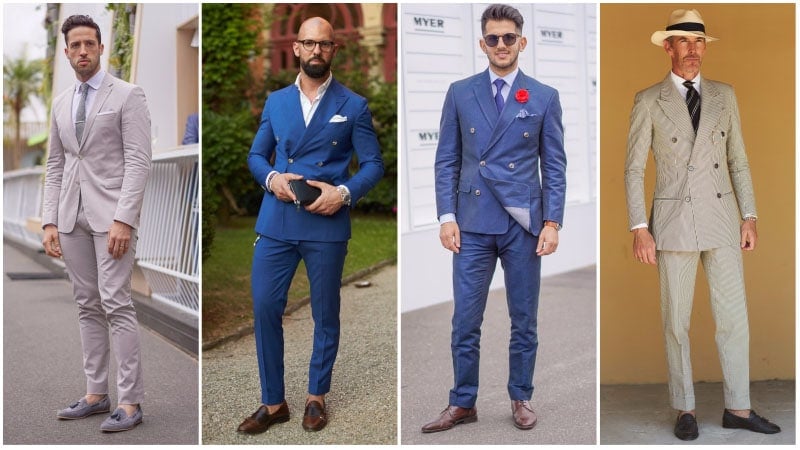 Semi-Formal Attire for Men
Select a suit and ensure that it is expertly tailored and well-fitted to your proportions.
Choose a dark suit for semi-formal evening events and a neutral or light suit for daytime semi-formal functions.
Add a polished touch to your look with a smart pair of dress shoes, such as brogues, loafers or oxfords.
Select whether to wear a tie based on how formal your outfit appears with/without it and whether or not a tie is required to help your outfit meet semi-formal standards.
Express your individuality with personal touches and unique accessories.
SUBSCRIBE TO OUR NEWSLETTER
Subscribe to our mailing list and get interesting stuff and updates to your email inbox.