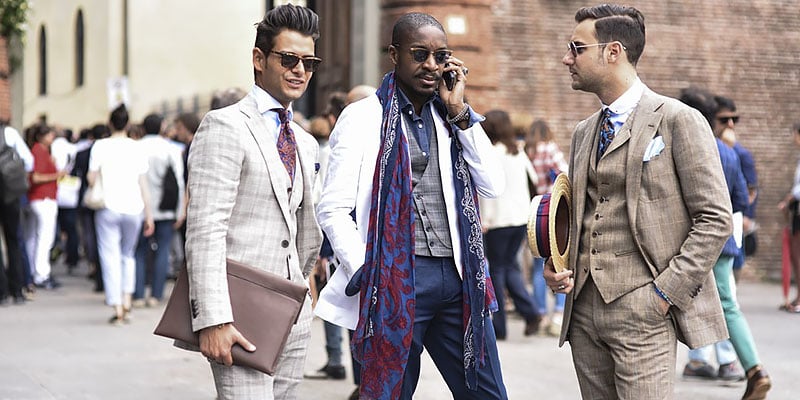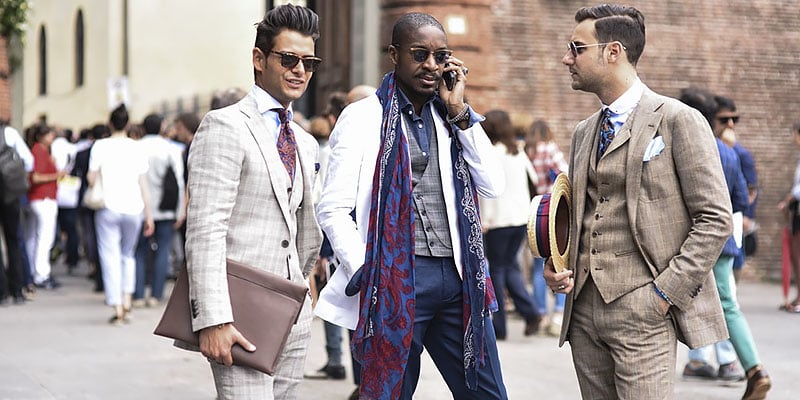 In a contemporary context where the distinction between formal and quasi-formal occasions can be blurred, a semi-formal look emerges as the versatile and appropriate dress code. While formal dress codes like cocktail attire tend to be reserved for more upscale social functions, there is a myriad of other events where you may not know how to acclimate your attire. There is a range of factors which come into play; namely the typical tie, no tie debate, which blazers should be worn, not to mention the usual shoe debacle. While we tend to acknowledge a strict dress code for more upscale black tie functions, the good news for occasions with open dress codes is that you should not be bound by restrictive or singular prescriptions of what to wear. It is much more open to interpretation, and as long as your look ultimately possesses an essence of formality, is well put together, and your shoes and grooming are correct, you're safe.
Rely on Great Tailoring
Firstly, phenomenal suiting and appropriate tailoring will do wonders for semi-formal looks. Opt for neutrals and dusty powder hues for day looks which can be adapted well with different accompanying pieces and elect darker suiting for night events. Blazers in classic colours are fantastic starting points for semi-formal looks which can be enhanced by pops of colour and unexpected additions of accessory choices. Keep trousers fitted and opt for more dimensional shirts to layer for a refined aesthetic.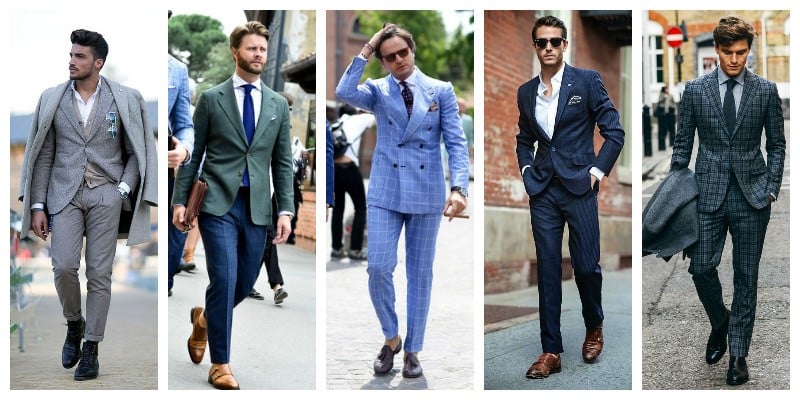 Quality Shoes will Amplify Looks
Despite its somewhat superficial connotations, shoe contact before eye contact is generally how things go in a modern context. Taste in shoes speaks volumes about personal style and despite sounding clichéd, will make or break your semi-formal looks. A great pair of loafers, brogues or Oxfords will elevate your appearance, but as with all menswear, the devil is in the detail. Go for suedes, velvets and patent leathers to amplify looks in a manner which is subtle but vividly effective. Round toe shoes are universally flattering and ensure they are in more slender styles which won't corrupt streamline aesthetics.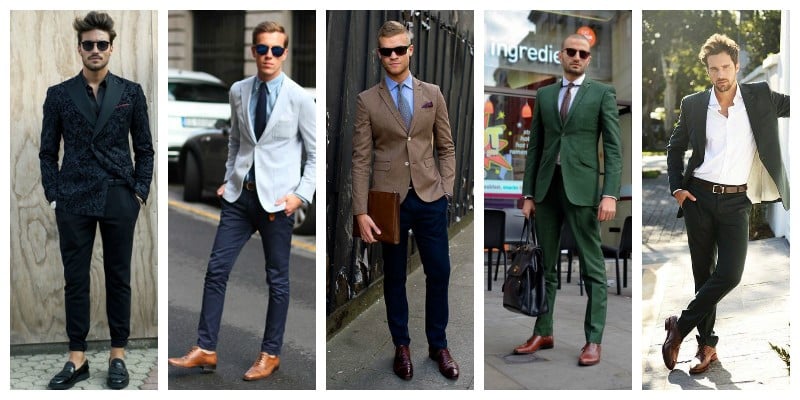 Do Not Feel Obligated to Don a Tie
Looks without ties are relaxed and work incredibly well for more open dress codes, in particular for semi-formal attire. Keep in mind it is the way you style your overall look which will give it a formal appeal, and not necessarily the fact that you are wearing a tie. Preserve a fitted silhouette when executing looks and attempt trends classically to ensure a perennially stylish essence to your ensembles.
Ties can be used to enhance looks, but do so with caution. Textured ties, like crotchet styles, are fantastic for a modern attempt at accessorising without looking too formalistic or corporate. Ensure they are youthful with subtle incorporations of patterns and colours.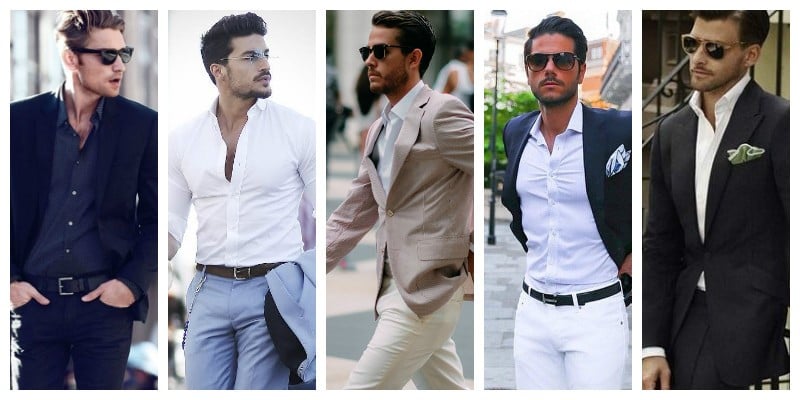 Be Wary of Day and Night Events
Understand what kind of event you are going to. Day events tend not to call for overly formal attire, so keep things relatively laidback, incorporate well-fitted cotton blazers and more textured shirts for effortless looks. Semi-formal night looks call for more formal versions of evening wear, but do not be afraid to experiment with different fabrics. Night events also call for deeper, darker suiting as well as more dusky toned accessories. Harness these colour palettes for fail-safe day and night semi-formal looks.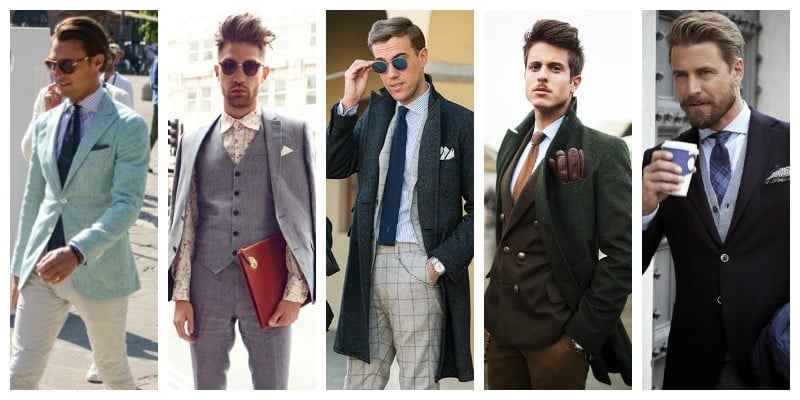 Personal Touches are Integral
With semi-formal looks, personal touches are your best bet for expressing your individual style while maintaining a formalist and classic aesthetic. Pocket squares and watches will annotate blazers with a subtle dimension. Don't forget to pay attention to smaller details like belts buckles. Last but not least your grooming should also be maintained at all times.