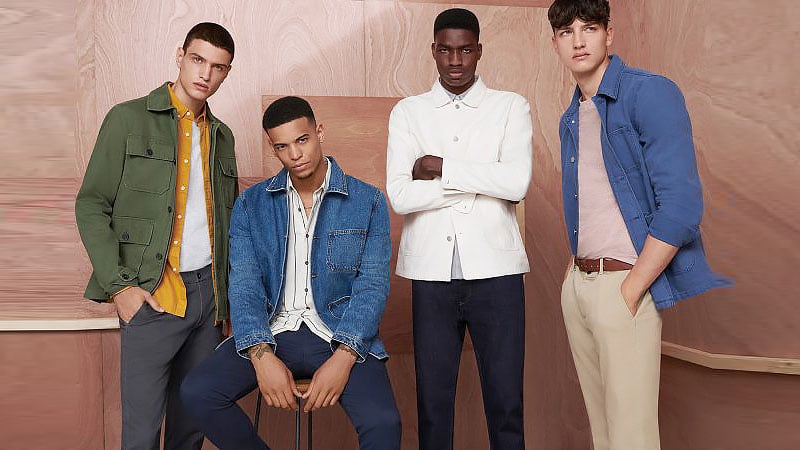 While there once was a time when shopping online meant risky purchases and cheap quality, today is much different. Today you can find the biggest brands and the best designer ranges just a click away on your screen. From sharp suits to the newest sneakers, you can shop for all your fashion needs right from the comfort of your home. Here are the best online clothing stores for men you need to visit today.
RELATED: 40 Best Designer Brands
RELATED: 25 Best Streetwear Brands
Best Online Clothing Stores for Men
1. Passenger
Passenger clothing focuses on detail-oriented designs that withstand the challenges of everyday life. In 2022, 80% of the range is made with responsible materials like Recycled Cotton, Recycled Polyester, Hemp, and Organic Cotton. Each design tells a unique story, whether it's the scent of a campfire on a beanie or a favorite t-shirt's sweat stain. Passenger believes that your clothing reflects your identity.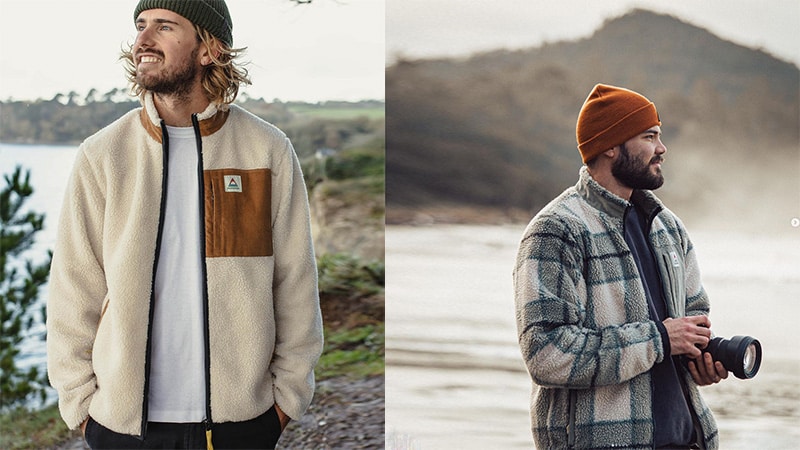 2. Fair Indigo
The Fair Indigo Foundation is a non-profit organization that is funded not just by donations but also by the support of Fair Indigo. By covering 100% of administrative and fundraising costs, they are able to channel every penny donated directly to improving educational opportunities for children in the communities where their products are made. Their commitment to using only super premium Peruvian organic Pima cotton ensures that their clothing will last for years without sacrificing comfort.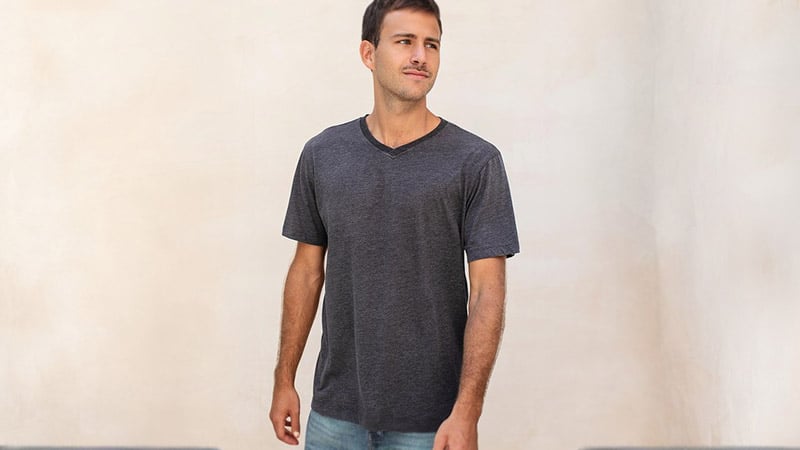 3. Somewhere Sunny
Somewhere Sunny, a sustainable sunwear brand established in Phoenix, Arizona, recognizes the profound environmental effects of business decisions. Its primary objective is to diminish the ecological footprint by minimizing fabric waste and incorporating recycled and renewable materials, along with organic fabrics, into every design. The online clothing store now offers a comprehensive swimwear collection that is predominantly crafted from 90% recycled plastic water bottles. Each pair of swim shorts repurposes around 12 single-use, ocean-bound water bottles, while the remaining fabric consists of sustainable bamboo-based or organic materials.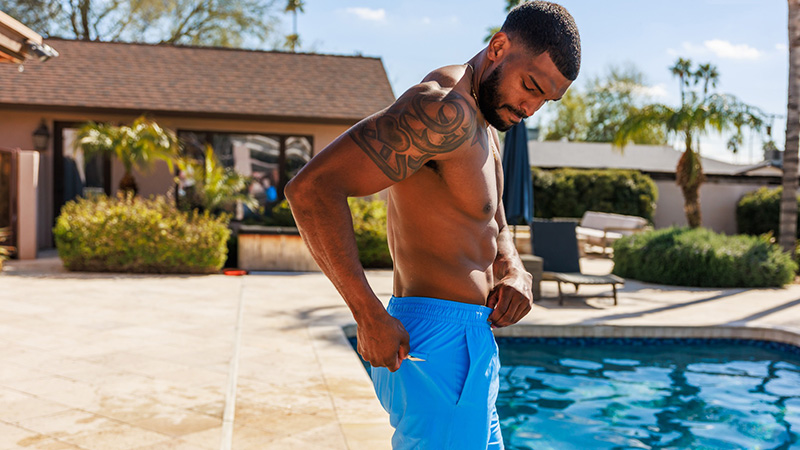 4. Collars & Co.
Collars & Co. stands out among other online clothing stores for men due to a unique and practical solution to a common problem with traditional collars. Their signature polo shirt design incorporates built-in collar stays to ensure a refined and polished appearance for any occasion. This innovative feature provides men with a more convenient and hassle-free option compared to traditional collars, which can cause frustration and discomfort. Collars & Co. also sells a selection of men's apparel that compliments the polo shirts perfectly.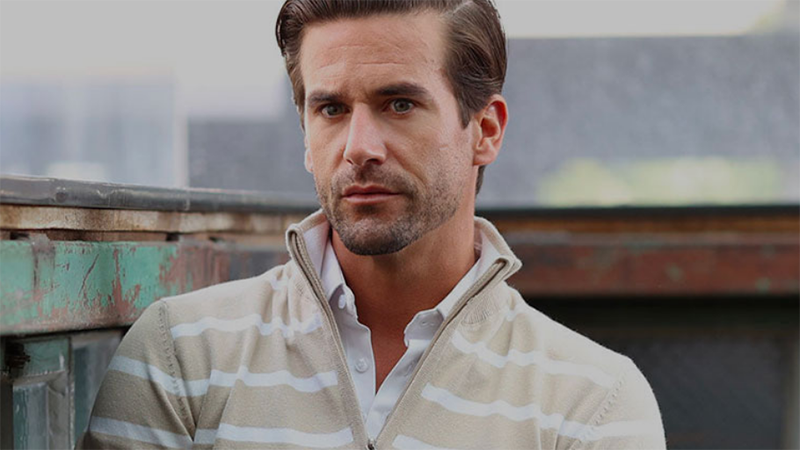 5. Luca Faloni
Founded on slow fashion philosophy, Italian designer Luca Faloni uses only the finest natural Italian fabrics, such as silk-cashmere from Cariaggi and pique from a historic Veneto Mill. In the hands of skilled artisans, these fabrics turn into stylish clothing for men who appreciate fashion that doesn't compromise on quality. Each sweater, t-shirt, trousers, shirt, or jacket is durable, luxurious, and designed to last.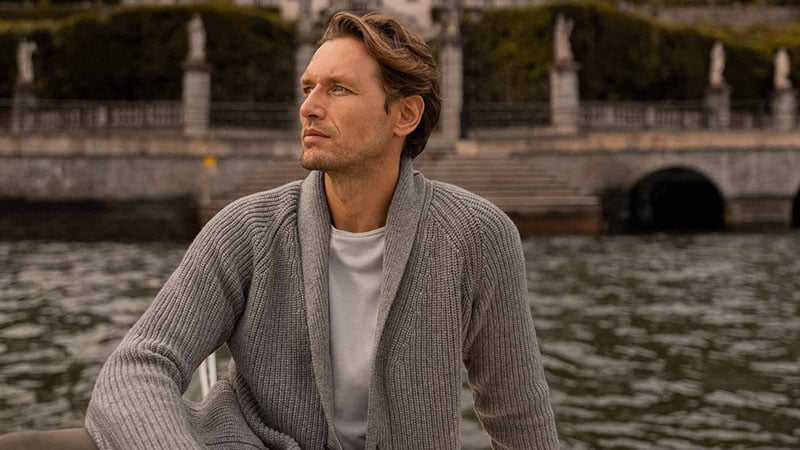 6. Hamilton + Hare
Hamilton + Hare, founded in London in 2014, prides itself on creating exceptional clothing essentials. The brand's versatile and timeless staples are perfect for those who appreciate attention to detail, from selecting high-quality fabrics to ensuring a transparent supply chain. Hamilton + Hare's journey began with a pair of boxer shorts, and eight years later, they remain one of their best-selling products.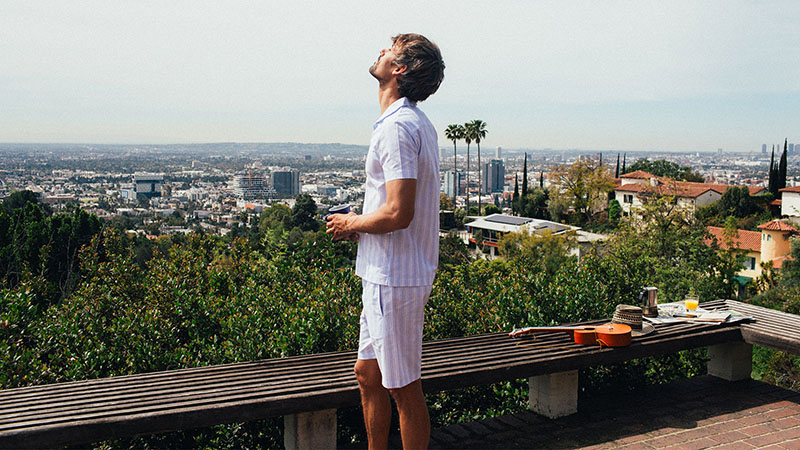 7. L'Estrange
The fashion industry has been long-known for its wasteful practices and overproduction, but L'Estrange is changing the game. With a mission to simplify the male wardrobe and reduce overconsumption, their clothing is versatile, comfortable, and made to last more than just one season. With their designs created in London and crafted from renewable and recycled materials, L'Estrange is paving the way for a more sustainable and conscious fashion industry.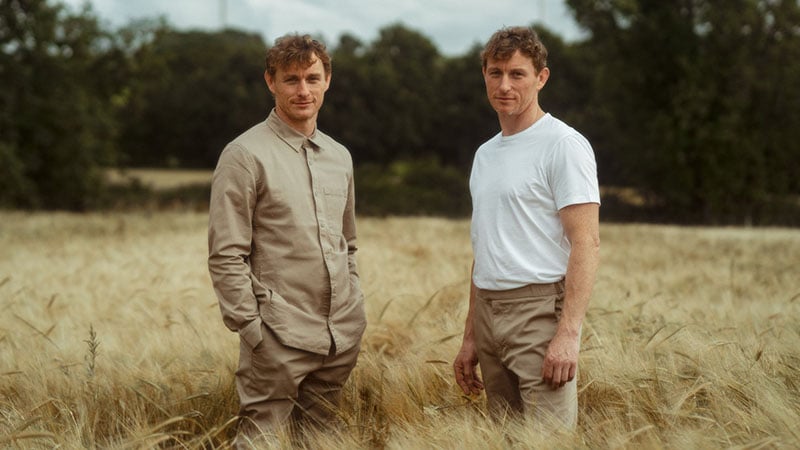 8. Brava Fabrics
For men seeking sustainable and unique fashion options, Brava Fabrics is a brand to consider. Founded in Barcelona in 2015 by Ramón Barbero and Iván Monells, Brava Fabrics has established itself as a creative and nonconformist force in the fashion world. The brand's commitment to responsible social and environmental practices sets it apart from more traditional online clothing stores for men. All of their garments are now made with 100% organic or recycled materials, and plastic packaging has been eliminated in favor of recyclable cardboard or biodegradable alternatives. With their cosmopolitan and transgressive character reflected in each unique and authentic piece, Brava Fabrics offers a sustainable fashion choice for the modern and conscious man.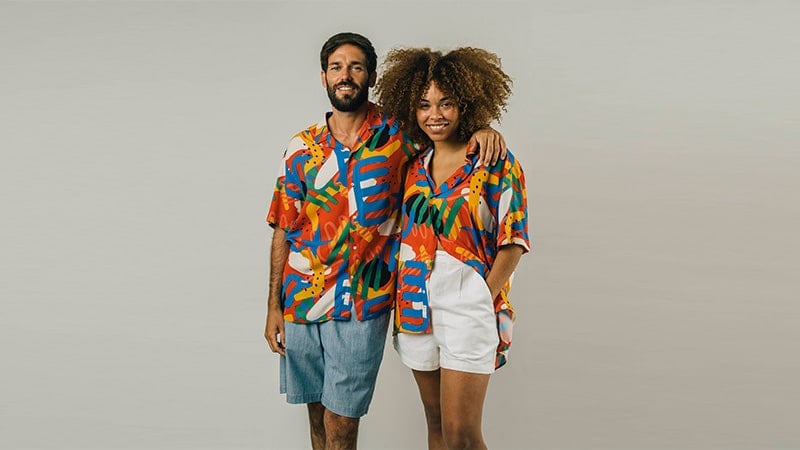 9. Neem London
Neem London is a lifestyle online clothing store founded by Nick Reed, who has over two decades of experience in menswear. Transparency and traceability are crucial to Neem London's values, and its website showcases its entire production process. The clothing is ethically produced in Italy, with materials sourced from Spain and Italy. Besides, all materials used are certified to guarantee fair working conditions and sustainable production. Neem London is undoubtedly not your typical clothing brand but rather a socially responsible entity that every conscious fashion lover should consider.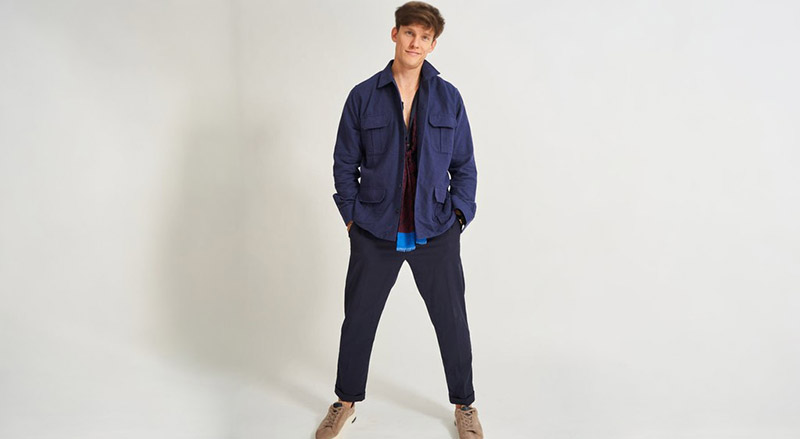 10. Clutch Cafe
Your style is a way to express yourself and show your individuality. If you are looking for a one-stop place to shop, Clutch Cafe is a great option and stocks a wide range of brands, apparel, and accessories. If the name sounds familiar, that is because it was started under the guidance of Atsushi Matsushima, the Editor-in-Chief of Clutch Magazine Japan. The goal was to bring British customers Japanese brands and street-style wear. You can shop online or in the London store.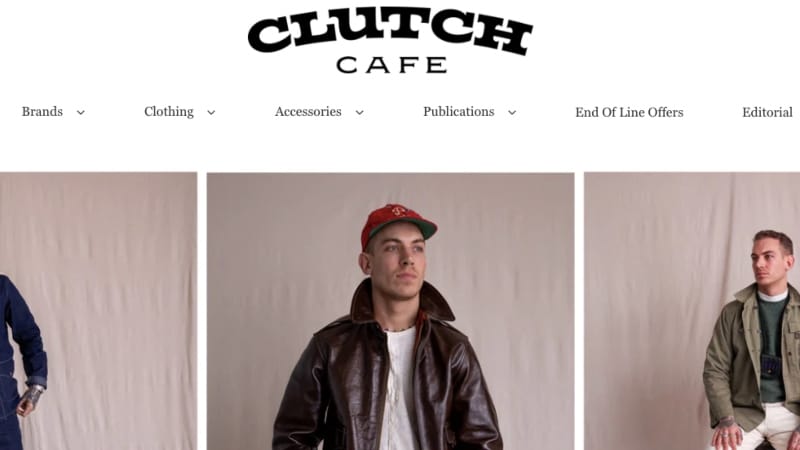 11. Wax London
Wax London is a fashion label that has quickly become one of the best online clothing stores for men. Established in 2015, this London-based family label has always kept sustainability at its core. Their clothing is carefully made with the best-sourced materials, ensuring that their designs are timeless in style and durability. One of the key values of this brand is the concept of family, which is reflected in their garments. They are made to last, with an emphasis on quality, so that you can wear them again and again.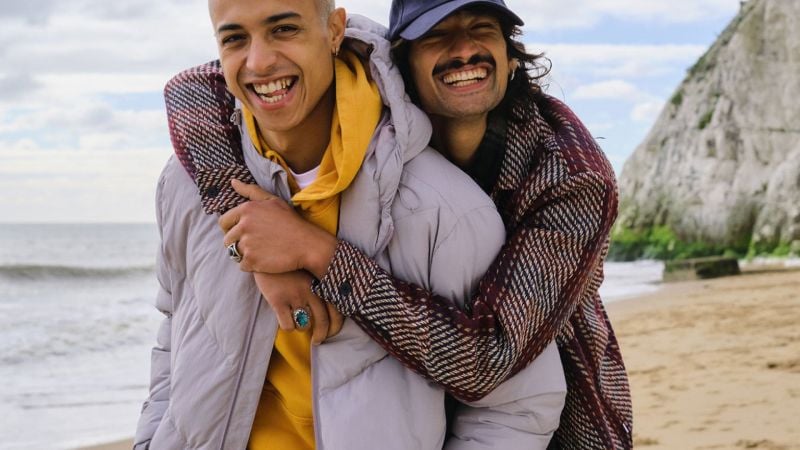 12. Nixon
Nixon is the go-to lifestyle accessory brand for those who proudly march to their own drum. Founded in Encinitas, California by Chad DiNenna and Andy Laats over a decade ago as a boutique watch line sold exclusively at board sports & fashion retailers, Nixon has now expanded into an entire range of watches, bags, leather goods & accessories found across 90 countries worldwide; embraced by individuals embracing life without boundaries and taking our products along with them on each journey.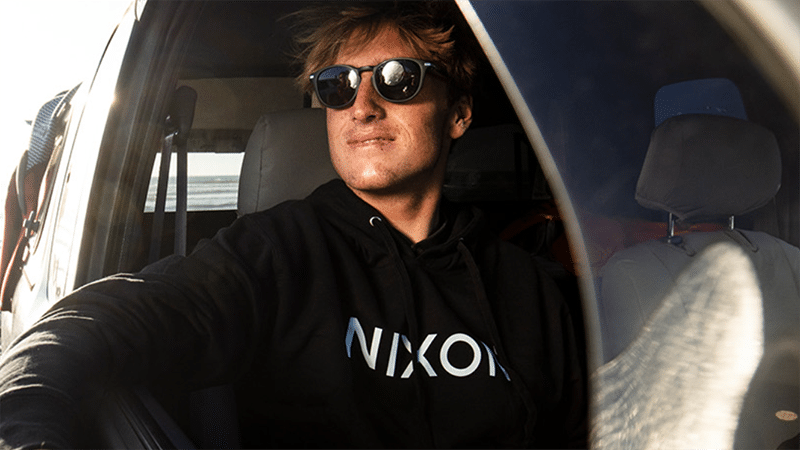 13. Nordstrom Rack
Designer items at a discount? Look no further than Nordstrom Rack. The off-price retailer was founded in 1973 and is part of the luxury retailer Nordstrom. The appeal is that you get heavily discounted designer items, up to 70 percent off, so you get much more for your money. This could be anything from clothing, shoes, and accessories. There are weekly new arrivals and trending items, so you can see what is on offer. Browse from various designer brands, sizes, and fits, and find something you love.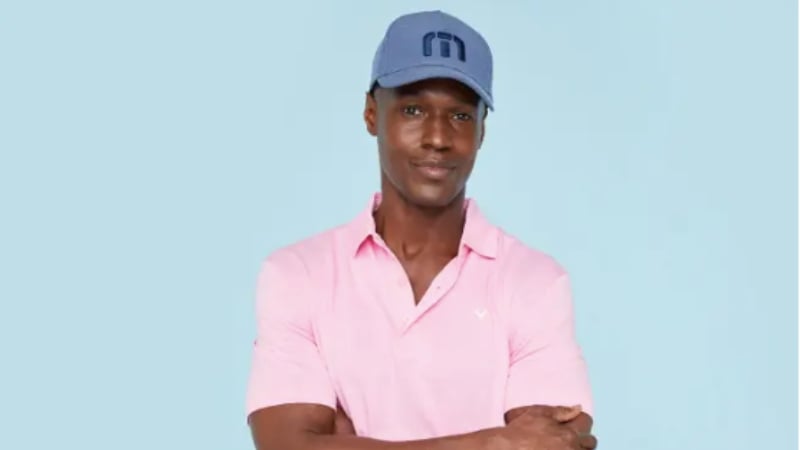 14. Amazon Fashion
Amazon is a one-stop shop for all your needs, whether that's a new book or a new pair of shoes. Their fashion section makes shopping for clothing easy and stocks an extensive range of products. You can also filter your search by price and product and make use of the customer's most-loved section to see what's hot and trending.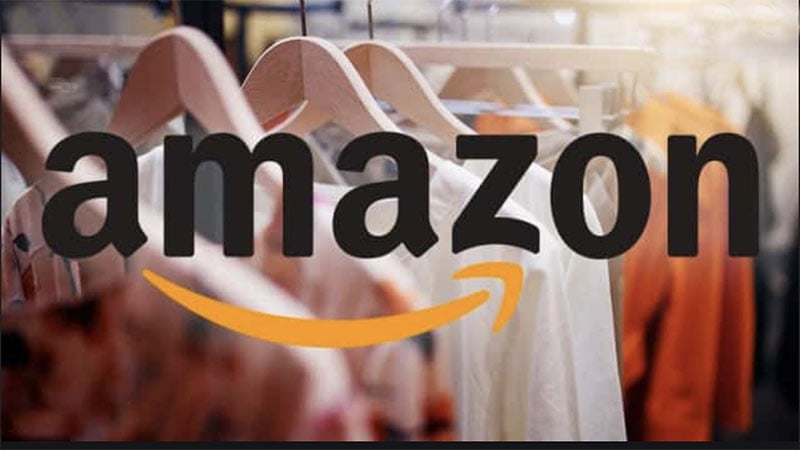 15. SSENSE
SSENSE is one of the world's best online clothing stores for men that offer the crème de la crème of high-end fashion, streetwear, and independent designs, all in one convenient online location. From the biggest and most iconic labels to the hottest up-and-coming brands, SSENSE stocks an incredible variety of clothing that is sure to impress even the most discerning fashion enthusiasts.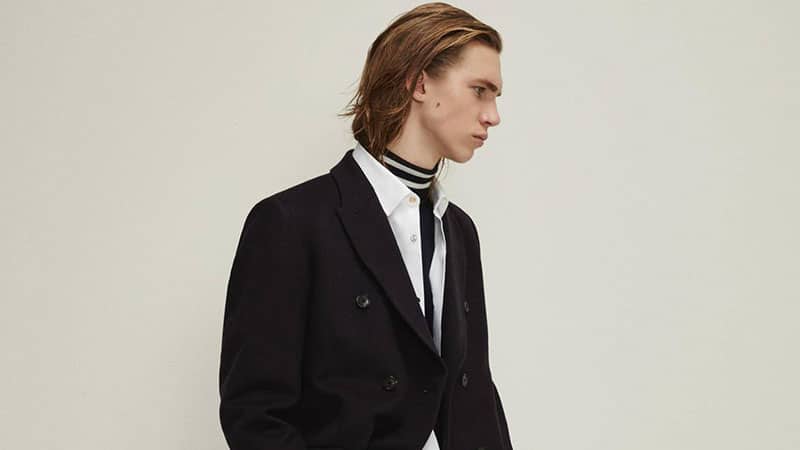 16. Saks Fifth Avenue
With stores all over the US and in several international locations, Saks Fifth Avenue is one of the world's most renowned clothing stores for men, known for its luxurious designer apparel. Whether it's a sophisticated evening gown or casual jeans, Saks offers an array of fashionable items that are guaranteed to dazzle any style enthusiast.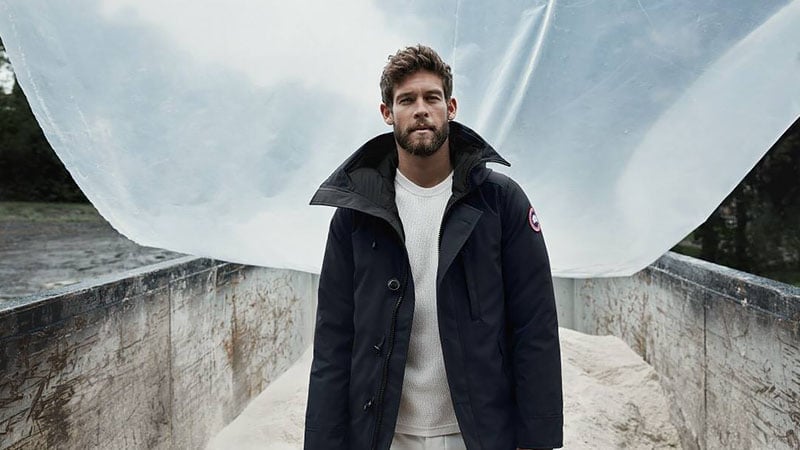 17. Everlane
American clothing retailer, Everlane, was founded in 2010 and, over the last decade, has established itself as one of the best online clothing stores for men and women. You can shop by product, new arrivals, bestsellers, and more, making the experience simple and enjoyable. There is also a wide range of products on offer, from basics like track pants to more formal items like Oxford shirts and wool suit jackets.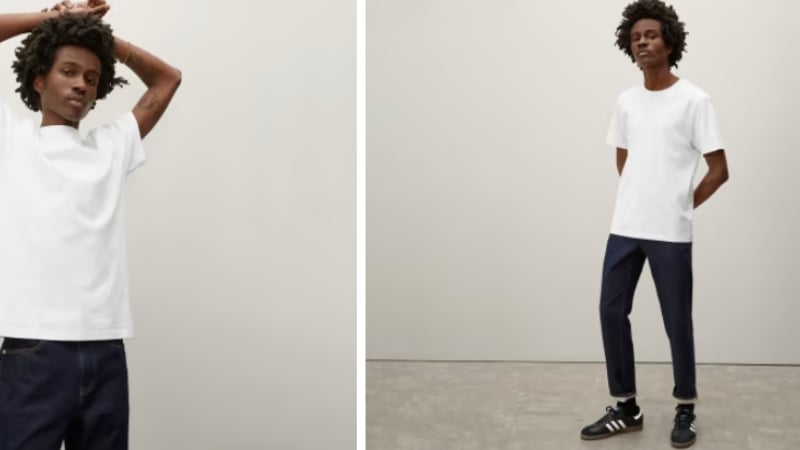 18. ASOS
For those looking for the latest fashion at prices that won't break the bank, ASOS is the perfect online shopping destination. With a huge range of products for both men and women, ASOS offers an unrivaled variety of on-trend clothing, shoes, and accessories. Whether you're after classic staples or the latest must-have items, you're sure to find something that catches your eye. And, with the retailer's reputation for affordability, you won't have to sacrifice style for cost.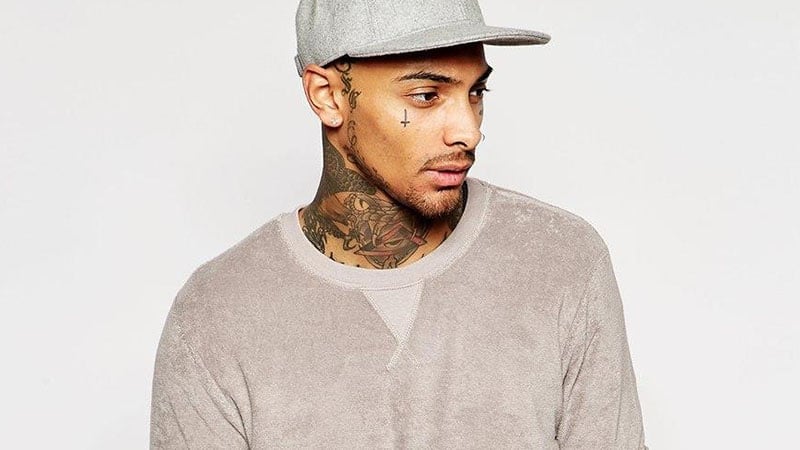 19. Rag & Bone
When it comes to fashionable clothing stores for men, Rag & Bone is definitely at the top of the list. Known for their unique designs that combine classic tailoring with an edgy, downtown vibe, they offer a style that's both sophisticated and contemporary. Their attention to detail and expert craftsmanship is evident in their clean and sharp silhouettes. For the modern gent looking to redefine urban style, Rag & Bone is a must-shop brand that offers a range of clothing options to suit any occasion.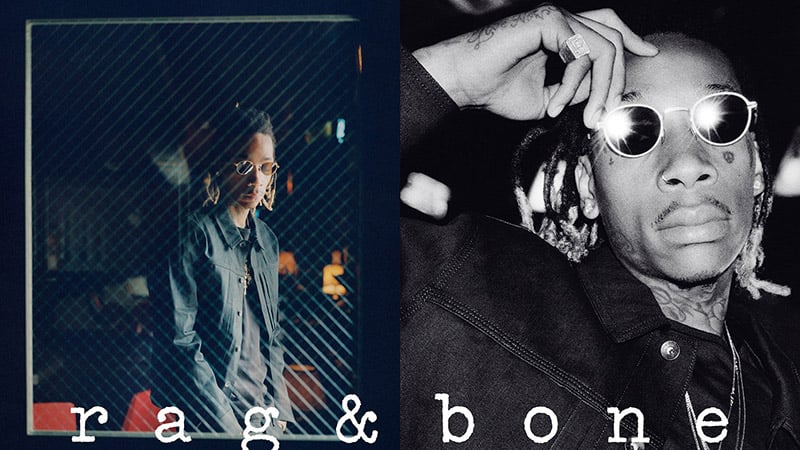 20. MR PORTER
When it comes to shopping for menswear online, MR PORTER is the site to visit. This global retailer sells more than 300 leading international brands to 170 countries. Products are also curated and edited, meaning you'll never waste time sifting through items to find something good.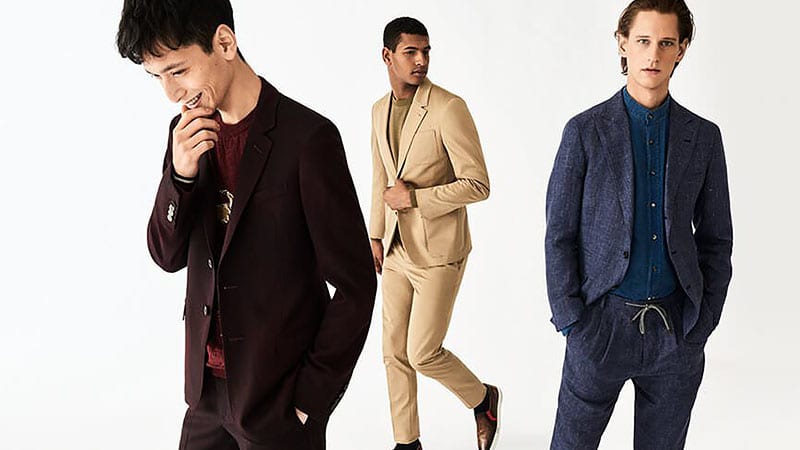 21. Zappos
American online retailer, Zappos, is your one-stop-shop for everything, whether you need clothing, shoes, or stylish accessories. The category section also makes shopping easier, which lets you select sustainable items, brands that give back, recycled, organic, and more.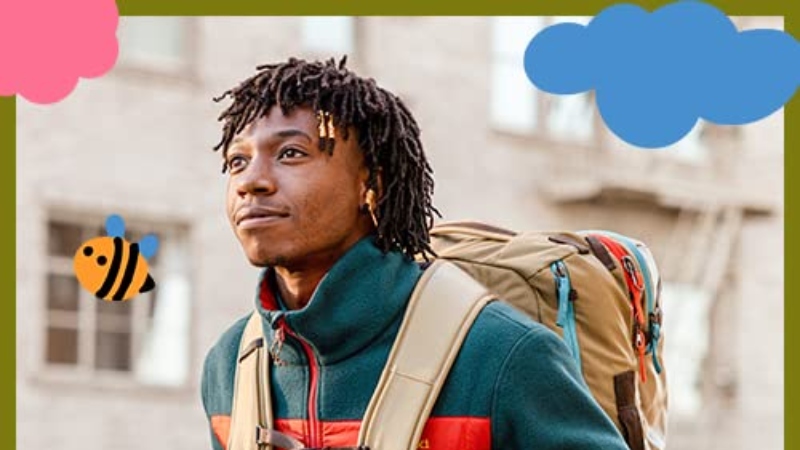 22. MatchesFashion
MatchesFashion is one of the leading luxury clothing stores for men that has revolutionized the online shopping experience. Shoppers can find over 400 of the world's most sought-after designer labels organized in sections for men, women, children, and beauty products. Additionally, if you're looking for items from specific designers or campaigns, type their name into the search bar, and all items from that brand will be available to view. Whether shopping for yourself or doing some last-minute gift shopping for a special occasion, MatchesFashion makes it easy to shop for luxury fashion online.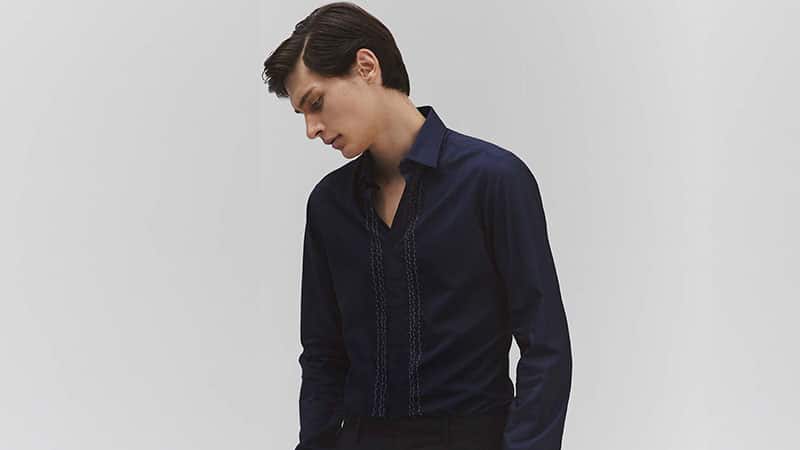 23. Luisa Via Roma
Luisa Via Roma is an incredible fashion destination for all lovers of style. This exclusive Italian boutique, based in Florence, curates collections from over 200 luxury fashion labels, offering something for every taste and occasion. It boasts a special section called 'LVR Loves' dedicated entirely to showcasing its most popular items, making it easy to shop for the season's hottest trends.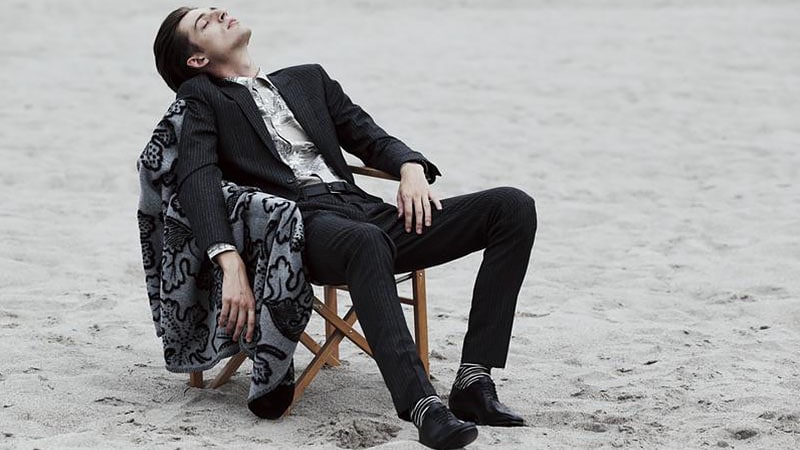 24. Nordstrom
Nordstrom is a highly respected department store offering high-end fashion and quality service. With over 100 years in business, customers have come to expect only the best from Nordstrom; a visit to any of their ninety-two stores across the United States, Canada, or online guarantees sophisticated styles at reasonable prices. Whether you need formal wear for an event or just window-shopping for the upcoming season, Nordstrom covers all your fashion needs.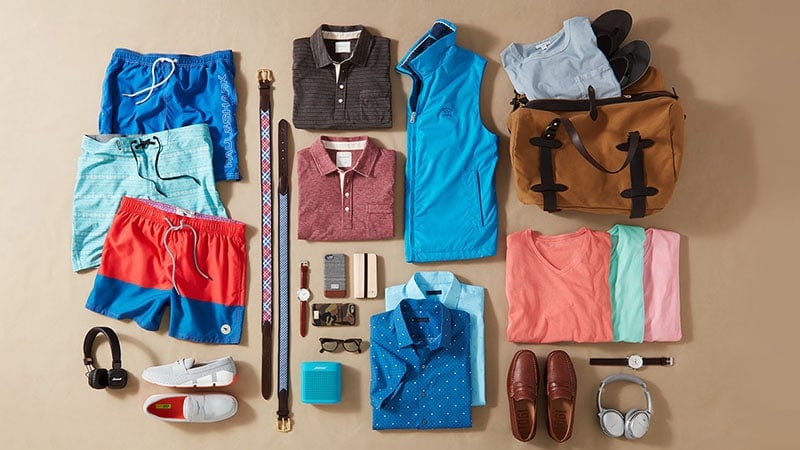 25. Reiss
Reiss is a high-end British fashion label that has become a favorite among celebrities, royals, and fashion-forward individuals. Founded in 1971, their sophisticated tailoring and contemporary designs have stood the test of time, remaining popular for over five decades. Reiss is known for her premium-quality fabrics, subtle detail, and modern takes on classic silhouettes that appeal to various tastes. From casual everyday pieces to formal workwear, Reiss is definitely one of the best online clothing stores for men to explore.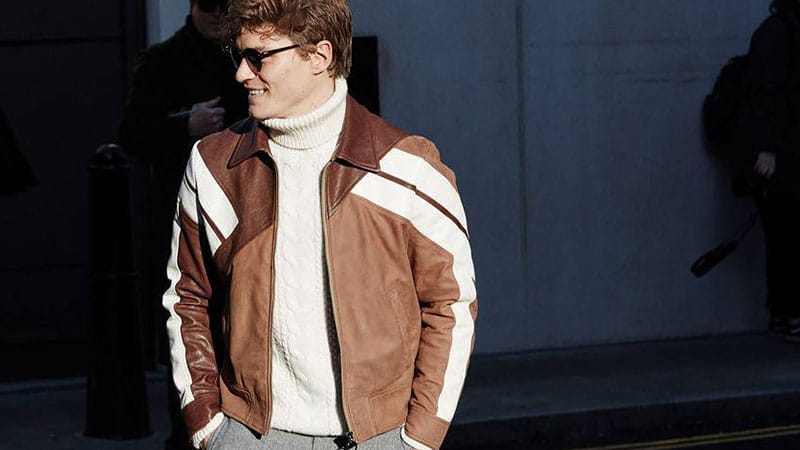 26. Selfridges
Selfridges is an iconic shopping institution known for its luxury departmental store located in London and Manchester. For over 120 years, this world-famous retailer has crafted an atmosphere of style and elegance that appeals to shoppers worldwide. From ready-to-wear fashion and jewelry to beauty, music, food, and homeware products, Selfridges has something to suit every taste.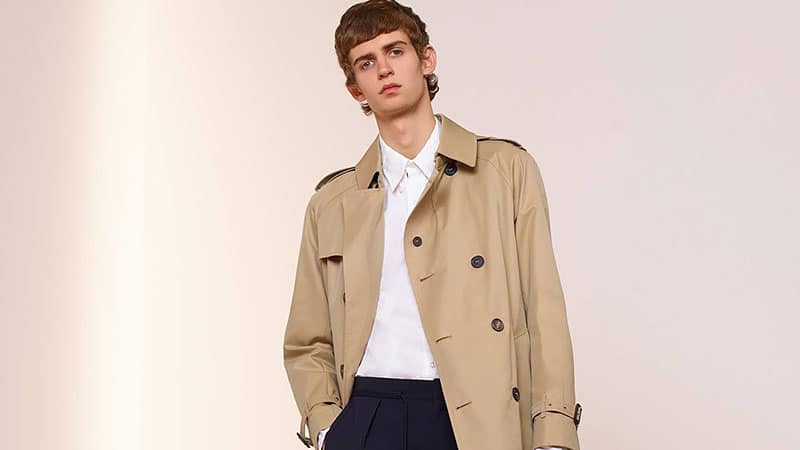 27. River Island
British retailer River Island is a fantastic store for stylish, affordable-quality items. A wide range of styles lets you find everything from loungewear to occasionwear. There are also basic garments that are perfect for every day or adding to your staples; bold, bright, and exciting prints and patterns for those who want their clothing to be fun and expressive. You can also find suits, smart styles, and an impressive range of shoes and accessories.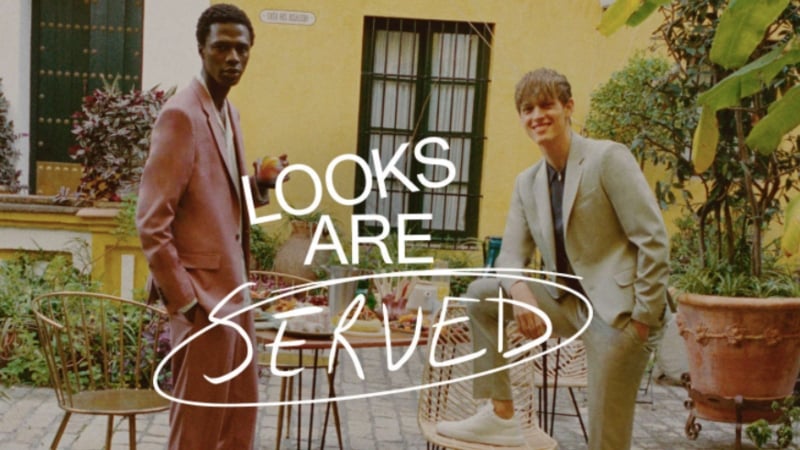 28. Abercrombie and Fitch
Abercrombie and Fitch is another American lifestyle brand that has withstood the test of time. They pride themselves on designing and producing high-quality All-American garments, so expect classic yet cool clothing. They have everything you need, from stylish tops and bottoms to cologne and body care.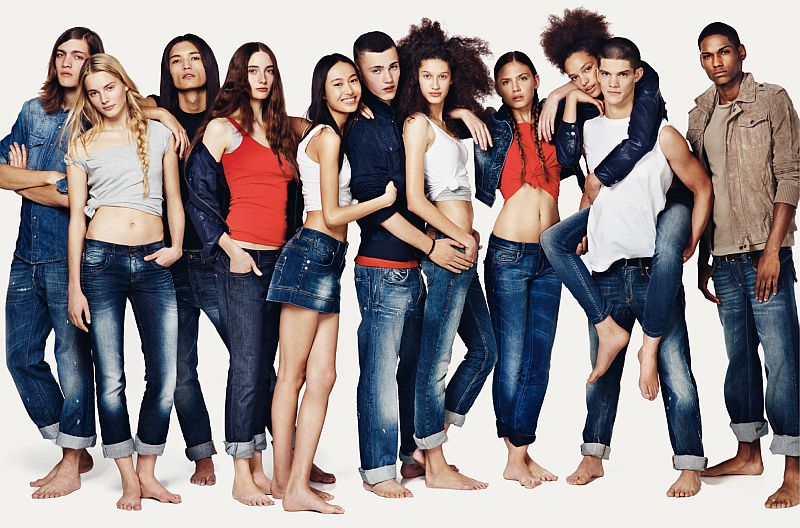 29. Coggles
Premium international fashion retailer, Coggles is home to over 200 men's and women's designer collections. Featuring established fashion houses, emerging designers, and rare international labels, the retailer is a must-visit online destination for shopping.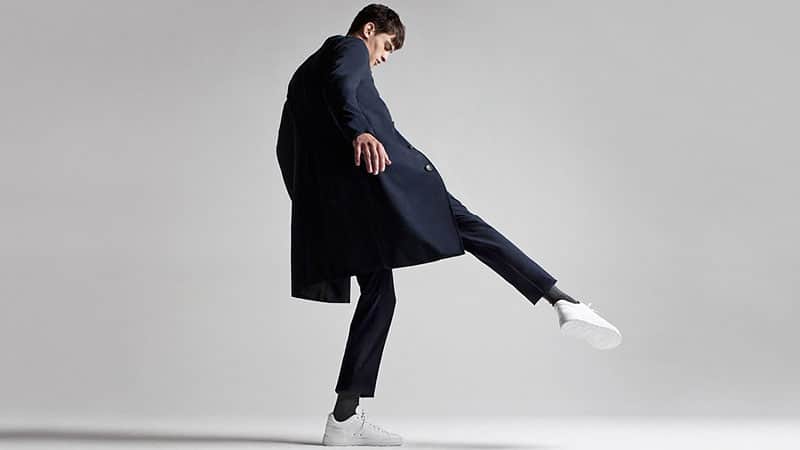 30. Todd Snyder
Sensible and stylish, there is a lot to love about Todd Snyder. The brand was founded by an American fashion designer of the same name; the Todd Snyder label came into existence in 2011. Since then, it has established itself as a fantastic location to find menswear. Items range from sweater polos, nomad boots, sports coats, and more. You can find classic items in neutral, muted colors and ideal for formal occasions, or express yourself with one of the brightly colored printed shirts.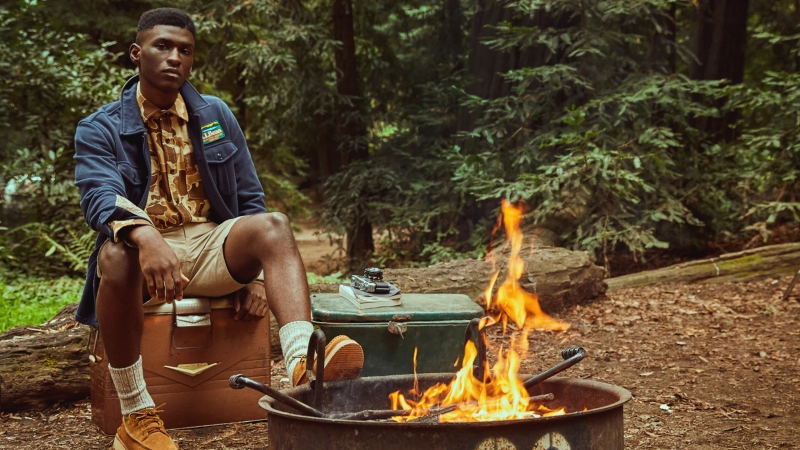 31. Yoox
Yoox is known as one of the best online clothing stores for men, with a penchant for designer brands. Established in 2015 in Milan, Italy, Yoox boasts an extensive collection of products from over 10,000 renowned designers, such as Acne Studios, Burberry, Calvin Klein, and Balenciaga. With the option to search by brand, price, best offers, and new arrivals, Yoox simplifies the shopping experience for its customers.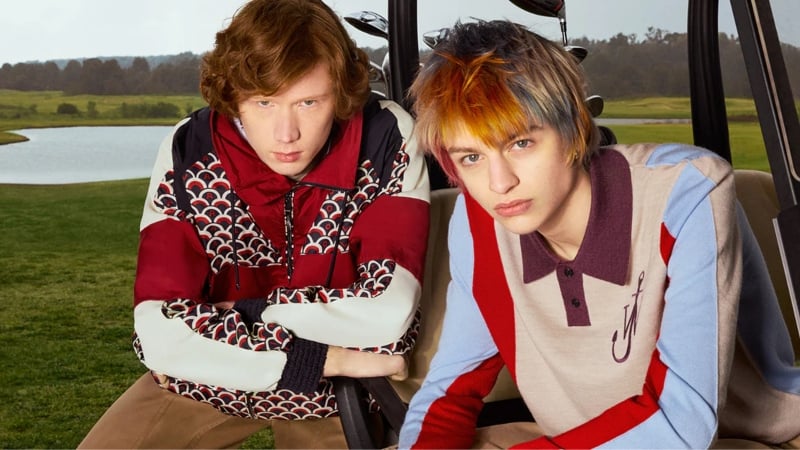 32. THE ICONIC
THE ICONIC is one of the most well-known Australian online clothing stores for men. From designer to budget menswear, they offer an extensive range of clothing that are worth exploring. One of the standout features of THE ICONIC is their efficient same-day delivery service, which ensures quick and reliable service. I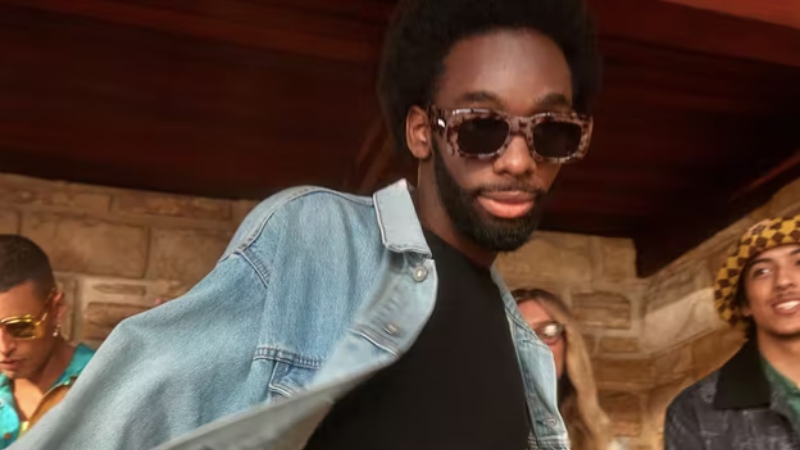 33. Glue Store
Glue Store has marketed itself as Australia's leading house of brands, and here you will find some of the most sought-after labels. The appeal of Glue Store is that it makes searching for the brand and the item easy, letting you find all your favorite pieces in one store. They also offer free shipping of $50 and several methods for how to pay, including AfterPay and PayPal.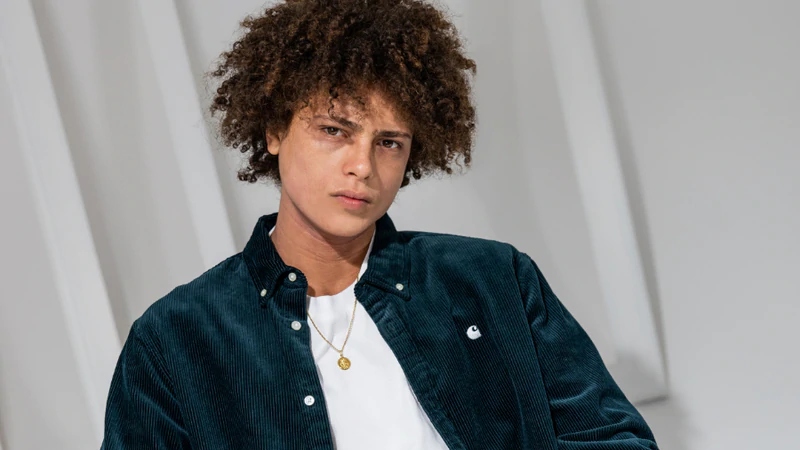 34. End Clothing
End Clothing has everything from fashion to lifestyle and gifts, making your shopping experience simple and enjoyable. You can also shop from a long list of brands, including popular sportswear brands like Adidas, to prestigious fashion labels like Alexander McQueen, Burberry, and Givenchy. Whether you are looking for a great new pair of designer sneakers or want to add a stylish jacket to your collection, this is the place to find it all.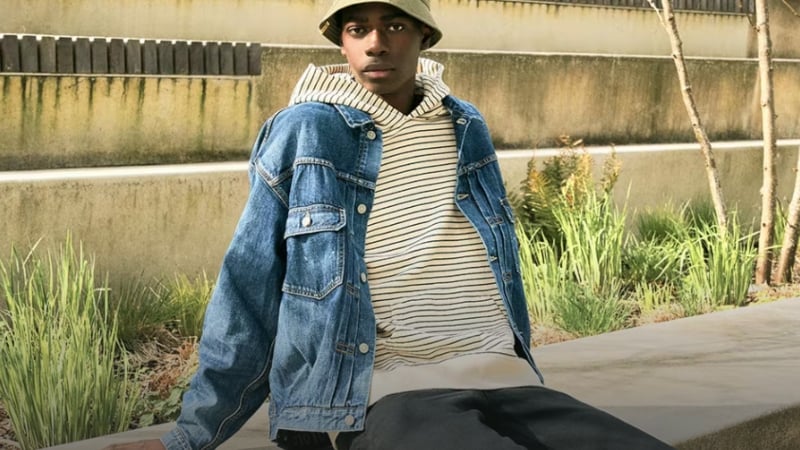 35. GAP
Gap has been around since 1969 and is still a popular clothing option for many people. Whether shopping for effortless style basics like Gap jeans, t-shirts, hoodies, and sweaters or browsing new arrivals for seasonal trends, Gap offers apparel options that range from classic to modern. Aside from its tasteful selection of apparel, the company has long been admired for using sustainably sourced materials in many of its garments.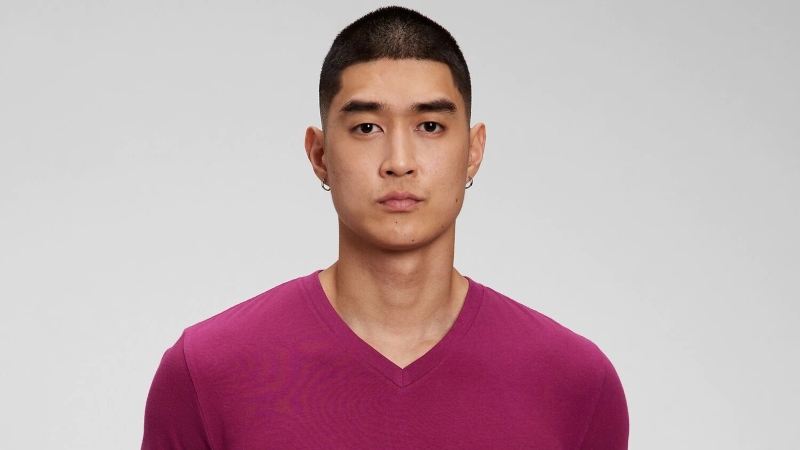 36. Bloomingdales
If you're looking for the very best clothing stores for men, then you should definitely check out Bloomingdales. Although it might not be the cheapest website out there, you can expect top-quality products at every turn. With a diverse range of on-trend items, you'll be spoilt for choice when it comes to picking out your next outfit. Plus, Bloomingdales is home to some of the most respected and renowned fashion brands, so you know you're getting the cream of the crop.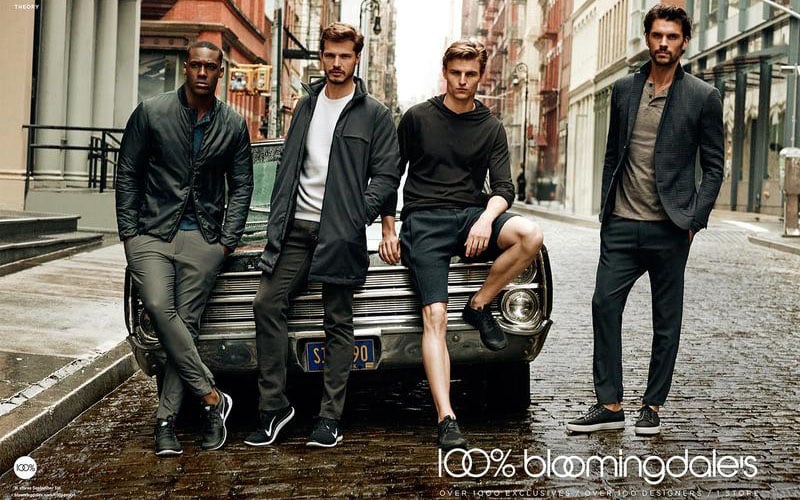 37. Nike
Nike is the world's largest sportswear manufacturer in the world. The company is well-known around the globe, and shopping online will make getting your latest gear even more enjoyable. You can browse from a wide selection of sizes, colors, and fits, with garments including tracksuits, tops and T-shirts, and trousers and tights. You can also shop by category depending on the activity you want your gear from, for example, lifestyle or football. Are you looking to update your wardrobe? Just do it!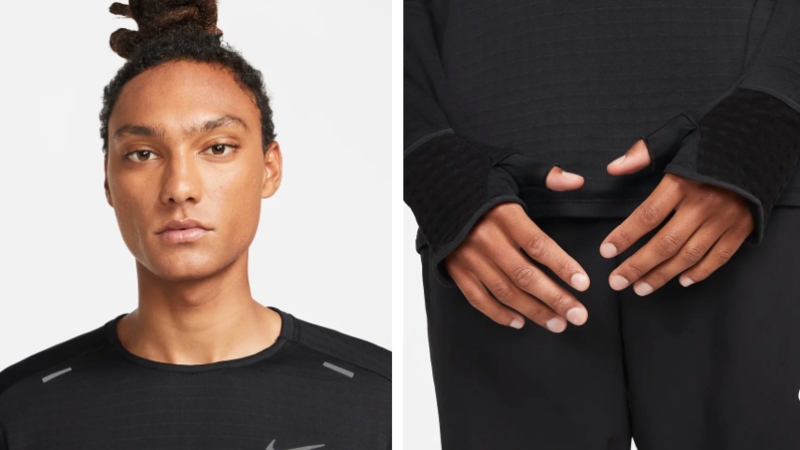 38. Adidas
Adidas is one of the largest manufacturers of sportswear in the world. It is a brand synonymous with practicality and style and is excellent for working out or for those who prefer athleisure or casual wear. Shop from tights, hoodies, sweats, and sneakers, or find something specific for sports like football shoes or hiking gear. A wide range of colors, prints, and styles lets you find something to suit your preference. They also regularly partner with big celebrities for limited collections, including Pharrel Williams.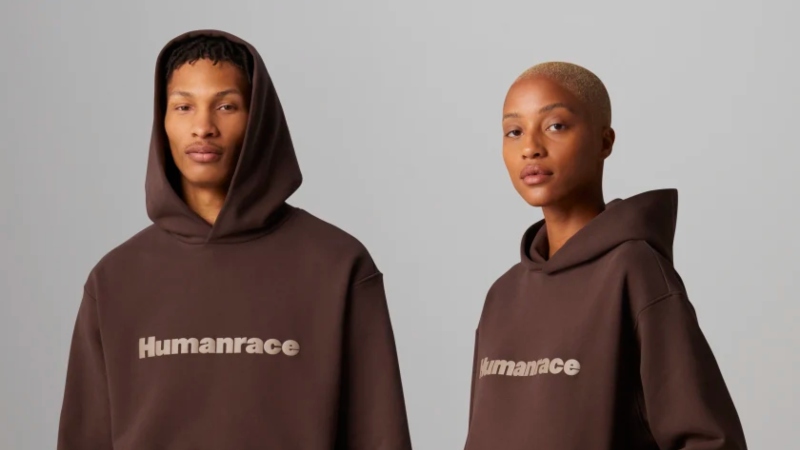 39. Acne Studios
Luxury fashion house Acne Studios was founded in 1996 in Stockholm, Sweden, and has become a sought-after clothing store for men who want something trending and cool. There is something to suit every preference and style, from statement designs and bold prints, like patchwork and snake print, to simple and classic options ideal for every day. There is also a wide range of sizes and fits, with garments including suit jackets, jeans, and shorts.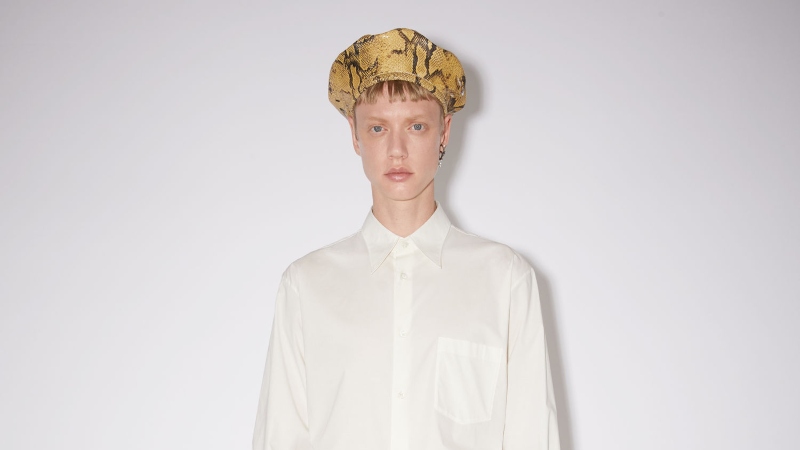 40. Stone Island
Stone Island is a must-know in the world of luxury clothing stores for men. Founded in Italy in 1982, this brand's unique designs are made to make a statement. Their collection spans from jackets and vests to bags, shoes, and more. One of the most celebrated aspects of Stone Island is its use of innovative fabric techniques. Their commitment to quality and uniqueness is evident in every piece. With a range of sizes and fits, there's something for everyone to love at Stone Island.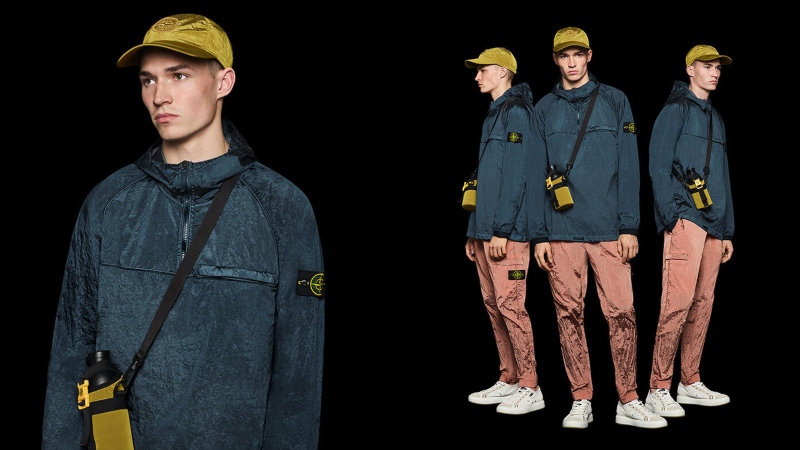 41. Back Country
Specialty retailer Back Country has everything you need for your next outdoor adventure. The company was founded in 1996 in Heber City, Utah, and stocks a wide range of equipment and apparel, including camping and hiking gear, trail running items, and road and mountain biking. Shopping online will let you easily compare several items, also considering the price.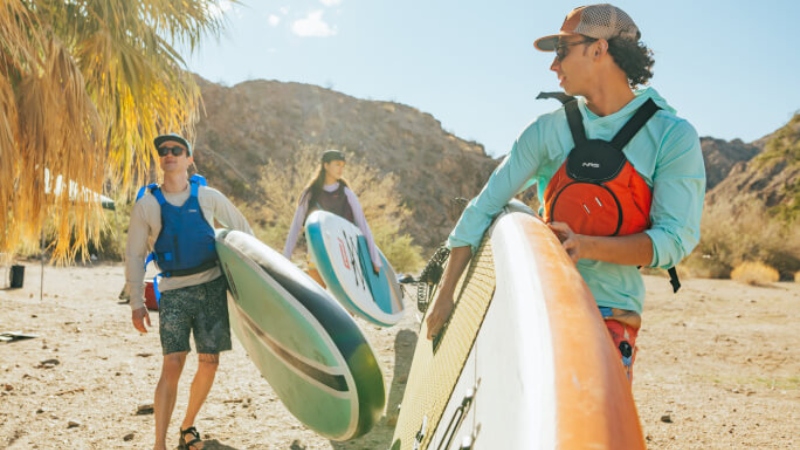 42. Boohoo Man
You don't have to spend a small fortune to update your wardrobe thanks to Boohoo Man. The site stocks many essential products, shoes, and accessories. There is also an impressive variety in terms of sizes, and the brand offers a big and tall range. Keep an eye out for new celeb partnerships for awesome limited collections.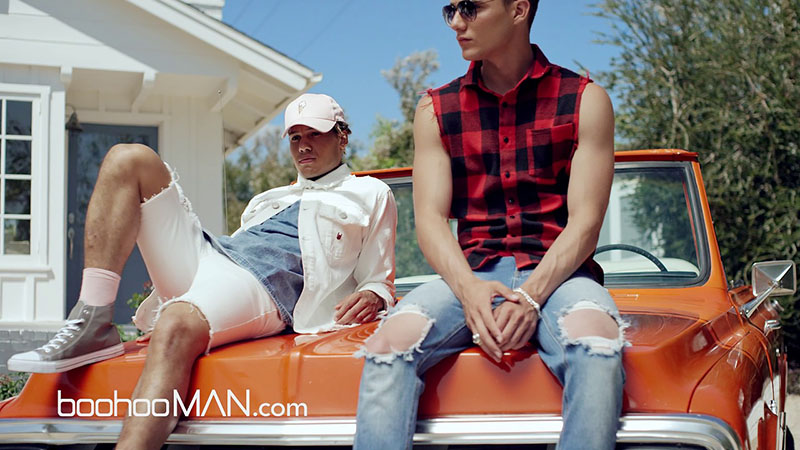 43. American Eagle Outfitters
American Outfitters has youthful, on-trend clothing and accessories that will appeal to the man who wants something cool and stylish. You will find a large selection of jeans, in an impressive amount of styles, as well as tops, jackets, and accessories, among other things. Search for your favorites by scrolling through the bestsellers or trend sections.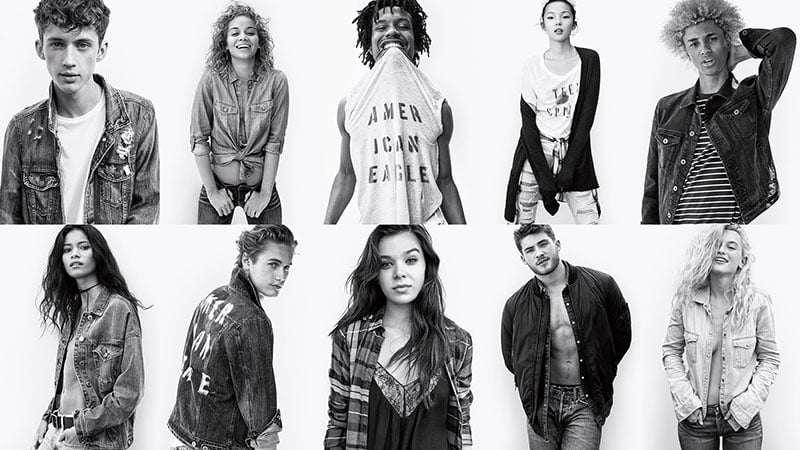 44. Huckberry
When it comes to finding stylish online clothing stores for men, Huckberry is a brand that shouldn't be overlooked. Founded in 2010, they offer a wide variety of clothing options, making it easy to dress for any occasion. From activewear to loungewear, Huckberry has you covered no matter what your plans are. Browse through their bestsellers or gear sections to find exactly what you need. Their focus on simplicity in design ensures you'll be looking sharp without any fuss.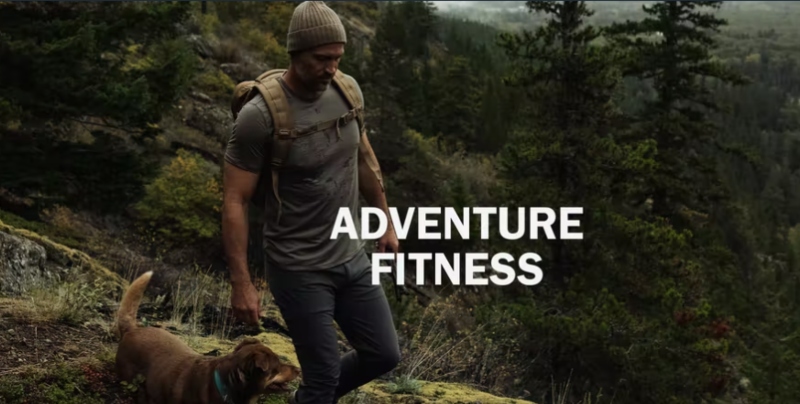 45. Todd Snyder
Todd Snyder, a renowned New York designer with extensive experience at Ralph Lauren and J.Crew, has truly influenced the American menswear scene for decades. His eponymous label offers contemporary sportswear based on timeless designs, providing the perfect foundation for a versatile wardrobe. From impeccably tailored suits to comfortable high-quality hoodies, madras camp shirts, and durable denim, Todd Snyder delivers a diverse range of men's clothing options. Whether you seek sophisticated attire or casual staples, his collection is sure to meet your expectations.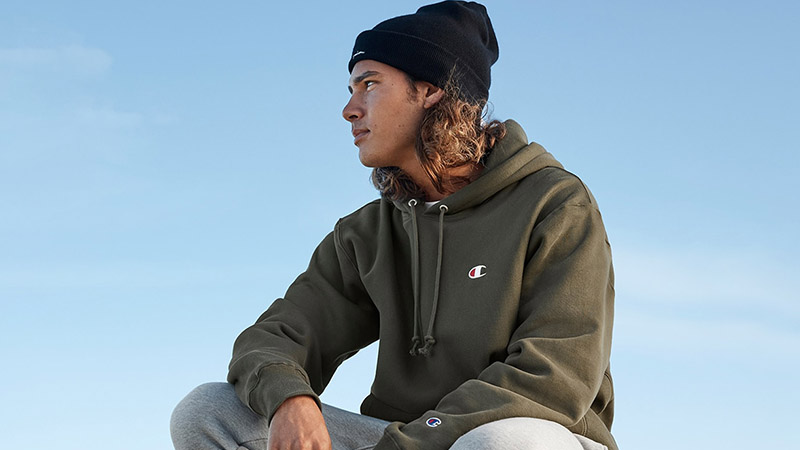 46. Gilt
If you're on the hunt for designer labels at bargain prices, there's no better place to shop than Gilt. This exclusive online shopping site offers members access to clothing from some of the most coveted brands in the fashion world, including Mont Blanc, Alexander McQueen, Dolce and Gabbana, Moncler, and Tommy Hilfiger. What's more, these high-end items are available at up to 70% off their original prices, making it easier than ever to stay stylish without breaking the bank. And while Gilt brings savings to both men and women, it's a must-visit destination for anyone searching for clothing stores for men that offer a great selection and unbeatable deals.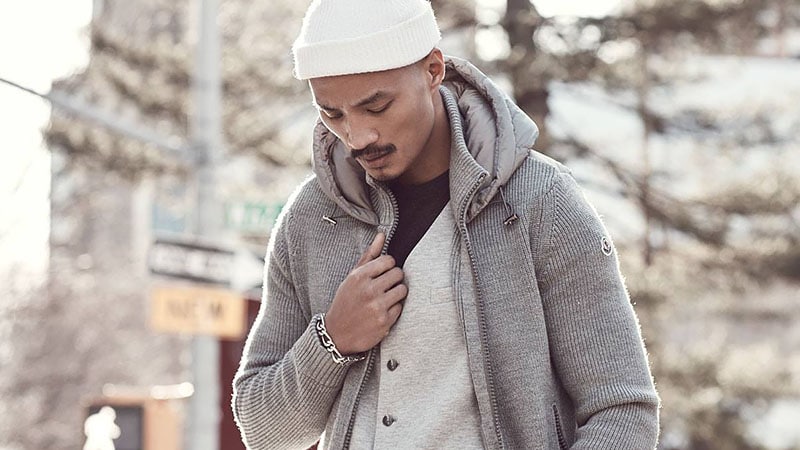 How to Shop For Men's Clothing Online
Shopping online is one of the most convenient ways to buy all the items you want without going in-store. Like anything else, finding the right products, prices, and deliveries requires some practice to perfect. If you're new to the online shopping game and unsure about maximizing your capabilities, have no fear; here is a great guide to help you shop online safely and save time and money.
Set a Budget
Before you begin the spending spree, you must establish how much you will pay. The beauty behind finding your next purchase online is the wide variety of prices and places to look. It's essential to ensure that you are only spending as much as you can afford and try to avoid distractions while scrolling through the online store to prevent unnecessary purchases. Another aspect of shopping online you should consider is the shipping costs and any other fees added to the listing price. These depend on the location you're buying the products from, if they have express delivery, and if you need to add insurance to the final purchase price.
Make a List of What You Need
Depending on the items you're shopping for, you should always list the items you hope to purchase. Whether on your phone, written on a piece of loose paper, or in a notebook, it's a great way to keep track and stop any distractions. Online shopping can sometimes be overwhelming, so having the list of products you need beside you will maintain focus on the task at hand.
Take Your Measurements
Buying online is a great way to find that piece of clothing you've been searching for, but getting the sizing right before you commit to purchase is vital. While in-store, you can try on the clothing to ensure it fits correctly, online doesn't allow this luxury. So when you're looking at a piece of clothing to buy, take your measurements first, write them down, and check the listing on every item. To measure yourself, you should take a tape measure and jot down the size of your bust, waist, and hips – this applies to kid's clothes too. Knowing your neck, chest, waist, and inseam sizes is essential for men.
Check Each Garment Size Information
Online clothing stores for men will typically have standard measurements available on their website, but it's safe to double-check depending on the store, so you get the fit right the first time. The product description on each page should include a chart or description of fit, which will help you decide which is the right choice for you. Remember, different websites and brands may offer varying standards to one another, so you must read the details before adding to the cart!
Search For Online Deals
You will surely find fantastic deals in the wide world of online shopping. You can expect to see many discounts with different brands a few times a year, so keep an eye out for sales seasons, such as mid-year, holidays, and end-of-season events. What is incredible about online shopping is having a wide variety of items available in one spot. You don't have to walk into different clothing stores only to be disappointed they don't have what you're looking for – you can search for a specific item and keep an eye out for the best prices. Sign up for newsletters that showcase the best discounts going around, and keep an eye out for any price cuts on the online storefront.
Check Shipping Costs
While checking the product price is important, you should also check the shipping costs before purchasing an item. This is especially important if you plan to buy something from overseas, as delivery can be surprisingly expensive. When comparing with other online clothing stores for men, make sure you continue to note the fees and time needed for delivery, plus any extra costs that may contribute to the final price.
Check Return Policy
Most online clothing stores for men offer a returns policy, but it's still one of the most important factors to confirm before purchasing. Most legitimate businesses will offer a window for returning a product. Still, it's important to ensure how long the time frame is – be sure to check if there are any fees for returning the items and any other terms or conditions about the policy itself.
Online Clothing Store for Men FAQs
What is the best online clothing store?
Some of the best online clothing stores include SSENSE, Rag & Bone, ASOS, Boohoo Man, and Topman.
What are good men's clothing brands?
There are many amazing men's clothing brands, from designer labels to high-street brands. Try companies like Rag & Bone, Hugo Boss, Balmain, Nike, Gucci, Adidas, Rick Owens, Stone Island, Moncler, and Off-white, to name a few. Of course, smaller brands like Assembly Label, Neuw Denim, Rhude, and Fear of God are also excellent.
Which men's clothing store is most popular?
Among the most popular clothing stores for men are Nike, Adidas, Gap, River Island, and Jack & Jones. If men want designer garments, then it is great to shop at Yoox or Nordstrom, and for workout and activity gear, Huckberry and Back Country are ideal.
What is a men's clothing store called?
The official name for a men's clothing store is haberdashery, which is a shop selling men's clothing and accessories. This term is commonly referred to items that a man would need to create an outfit, like fabric, buttons, and zippers.
SUBSCRIBE TO OUR NEWSLETTER
Subscribe to our mailing list and get interesting stuff and updates to your email inbox.