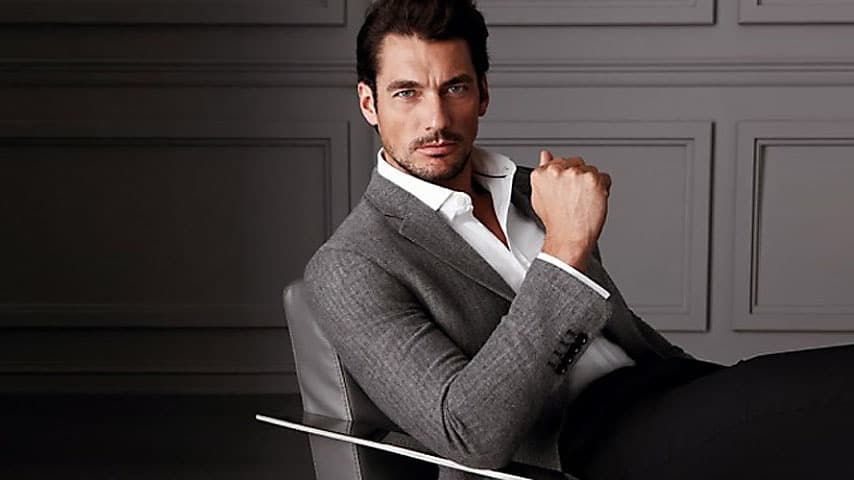 When it comes to evening social events, cocktail attire is often the go-to dress code. Equal parts elegant and effortless, this fashionable style blends formality with personality. So, while you can't get away with just throwing on your usual black tux, you can get creative. Still not sure what exactly to wear? From picking the perfect suit to enhancing it with the ideal accessories, we'll show you how dapper gents do it. Here is your ultimate guide to cocktail attire for men.
Men's Cocktail Attire
Suiting & Blazers
A wonderfully tailored suit that's easily adaptable or semi-formal blazers and trousers will complement cocktail looks. Darker suits are the traditional choice when it comes to the cocktail attire, so keep things classic with dusky navies, subdued cobalt and muted greys. Stick to tailored suits that are fitted, but not too tight. Keep blazers figure-hugging, fresh and modern and alter pants to just skim the top of the footwear. Paying tribute to transitional day to night looks, keep cocktail attire adaptable with basic suits. Build up the look with pocket squares and inventive accessories, ensuring they enhance the classicism of your fitted silhouettes.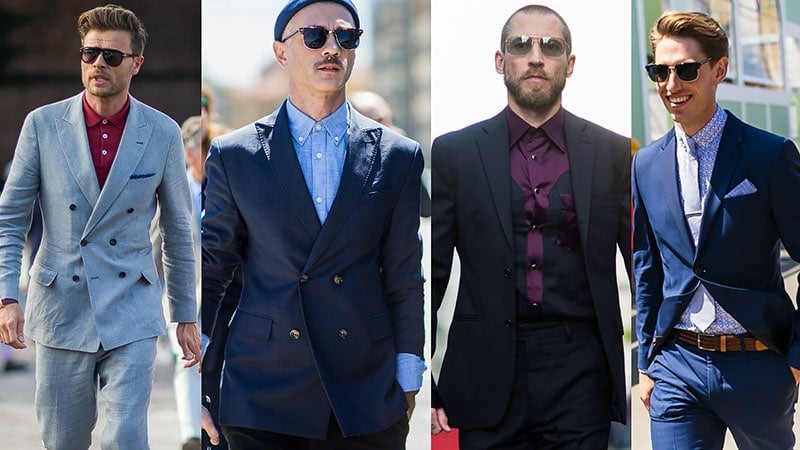 TOP PICKS
Shirts
Fitted dress shirts are in order for cool cocktail attire, and are classic and safe in whites or powder blues. That being said, a modern or brighter patterned button-down shirts can give a new edge to cocktail attire, provided they are not too over the top. Do not fear an introduction of patterned shirts for a traditionalist look with a twist. Build on the colour of your suit with complementary shades that will look presentable and well put together.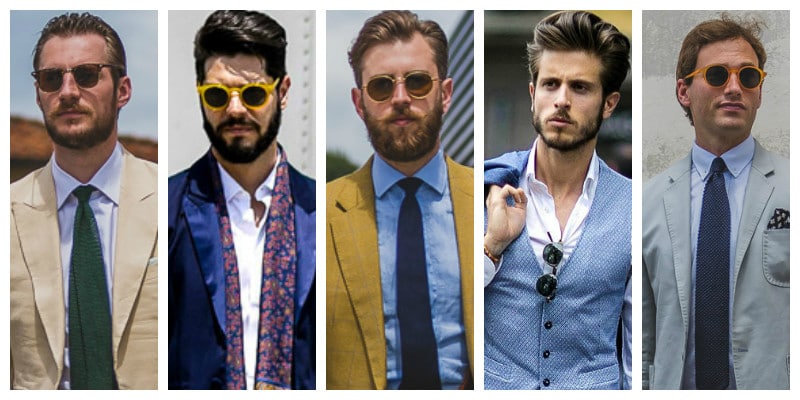 TOP PICKS
Shoes
As with all menswear, great shoes ultimately ground cocktail looks and should not be overlooked or underestimated. A traditional round toe leather Oxford is timeless and generally, the shoe of choice for cocktail attire looks. Go for this style in authentic leathers and switch things up with different textures like brogue punch holes. Loafers can also be considered if the event is less formal but keep them relatively classic with colours in brown, navy and black.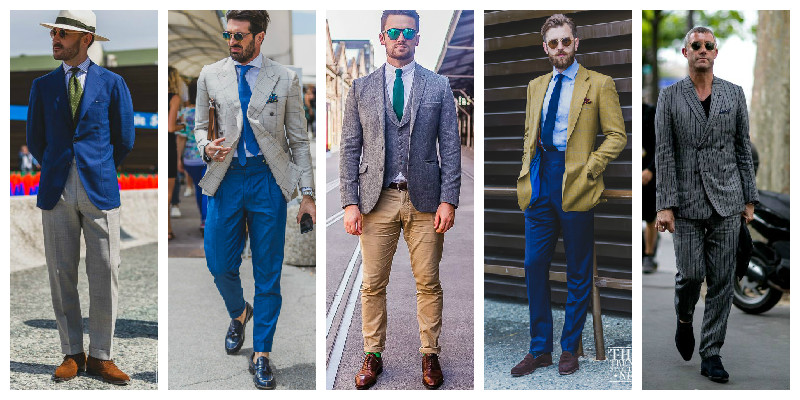 TOP PICKS
Ties
For quasi-formal occasions, no tie with a few buttons undone is a relaxed, favorable look that transitions excellently well from day tonight. This approach is undeniably popular, given it lends the desired effortlessness to cocktail looks. That being said, a slim tie can add dimension to cocktail attire. Try incorporating textured ties, like crocheted or silky versions but with more modern shaping. Do not fear a dash of color with brighter hues of blues, reds, and greens for a youthfulness that is not distasteful or gaudy.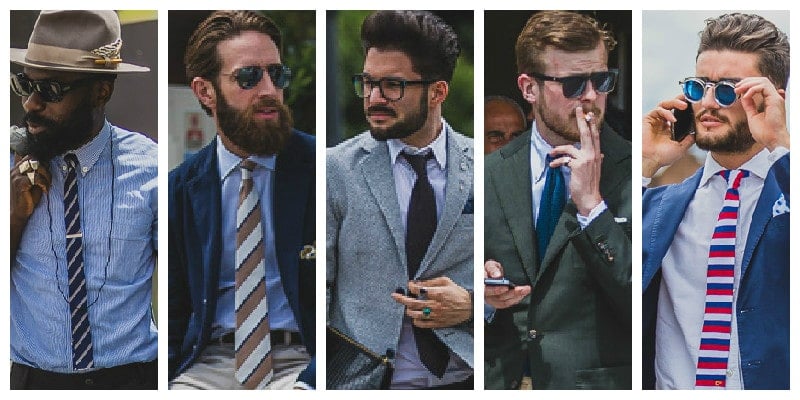 TOP PICKS
Pocket Squares
For a classic look that never ages, pocket squares will add depth to cocktail attire, maintaining a gentleman-like sensibility. Consider it an excellent opportunity for personal touches to cocktail looks, so be creative and find interesting colors and prints. Great for that finishing touch to a well-tailored look, a pocket square will ensure a polished and sleek refinement to any look, reaffirming personal style.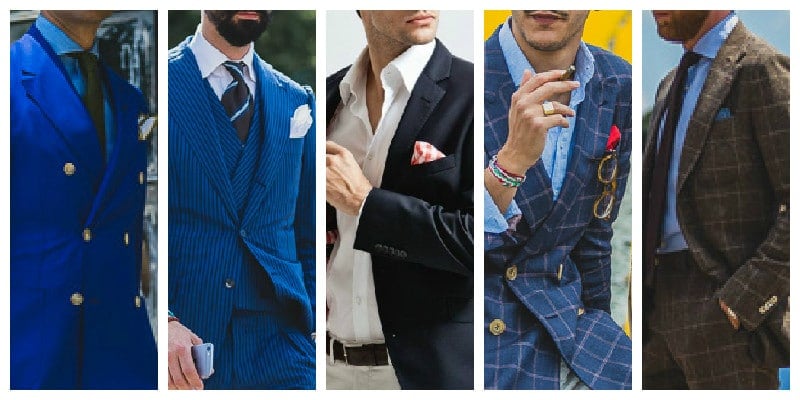 TOP PICKS
Belts
When deciding on an appropriate belt for a cocktail attire look, stick to the classics. Invest in more expensive pieces that are not overly convoluted and will last for many years and countless occasions. Go for basic shapes in good-quality materials for a look that registers classic, and incorporate belts into unexpected materials for a more contemporary look. Leather and suede are a safe choice and won't date, meaning they can be worn for years.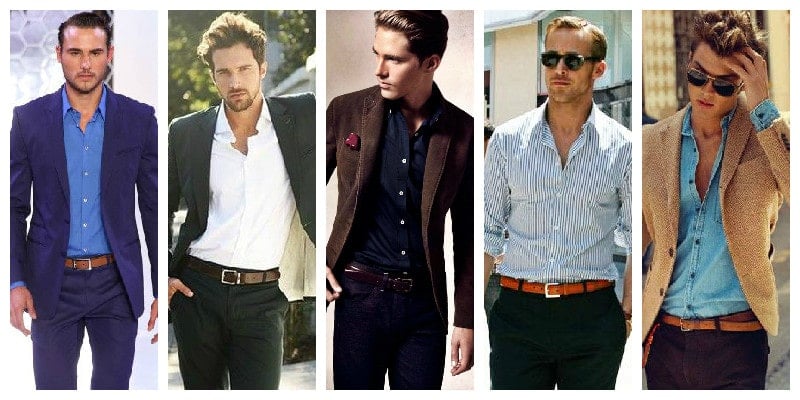 TOP PICKS
Fragrance & Cologne
Not to be forgotten as a pivotal component to noticeable cocktail looks is a great fragrance and cologne. Cocktail attire needs a great smelling accompaniment and going for a clean, yet memorable scent will add depth to your quasi-formal looks. Keep things simple with minimalist scents that will provide a fresh edge to looks or accompany looks with stronger, potent scents for a grounding element to more basic or traditionalist cocktail attire.
FAQs
What is cocktail attire for men?
Cocktail attire is a semi-formal style of dress for both men and women. Conceived in the '20s and '30s, this dress code has since become a regular stipulation for many evening social functions. Today, dressing for cocktail attire requires a blend of formality and modernity. So, while a suit is a general requirement, choosing one that is contemporary and fashionable is the trick to pulling off this code in style. As such, an event featuring this attire is the perfect chance to dress up and look sleek while embracing your unique style.
Do I need to wear a tuxedo jacket with cocktail attire?
A tuxedo is too formal for a cocktail event. Wear a tailored suit or blazer with a pair of fitted or tailored trousers instead.
What color suit should I wear to a cocktail event?
Select a tailored suit featuring a dark hue, such as navy, subdued cobalt, or the muted grey.
What shirt should I wear to a cocktail event?
Opt for a fitted shirt in a classic color for a smart style or a bold print for a fashion-forward appearance.
SUBSCRIBE TO OUR NEWSLETTER
Subscribe to our mailing list and get interesting stuff and updates to your email inbox.