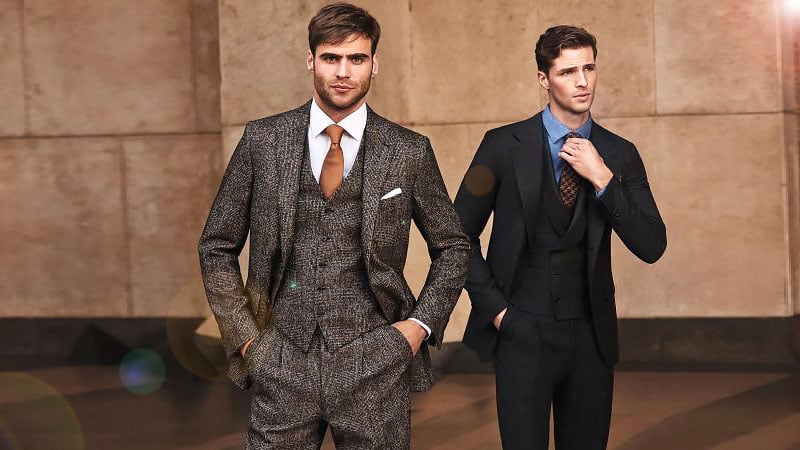 Whether you are having Christmas drinks with your CEO or work colleagues, it's important to know how to dress for the event. So, if you want to nail the dress code, know where to inject some personal style, and look suave as hell, then here is your guide to dressing for a Christmas party.
What to Wear to a Christmas Party
Formal Christmas Party
The formal attire Christmas party is pretty straightforward. This party is the occasion where you have to grab your tuxedo and really up the ante. Formal attire consists of a tuxedo, dress shirt, bow tie, dress shoes and sometimes, a waistcoat. You can add some charm with a pocket square or a lapel pin. If your party takes place during the day or on a boat, opt for a white tux. However, for events at night, stick to classic black formal wear. If you're feeling adventurous, you can always try a midnight blue tuxedo.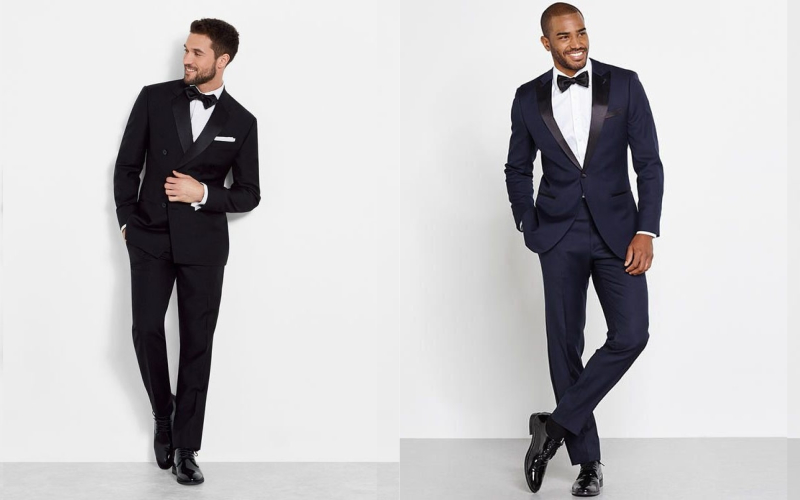 Get the Look
Semi-Formal Christmas Party
If your invitation says "Semi-Formal", and you're scratching your head trying to figure out what that means, don't stress. Semi-formal attire is the threshold between black-tie and cocktail attire. Semi-formal attire connotes a sophisticated manner, so stick to a dark wool, gabardine or cashmere suit with a stylish pocket square or lapel pin.  If the event takes place during the day, a lighter suit is an option. You don't necessarily have to wear a tie for these events, but be sure that your suit is expertly tailored with some dress shoes.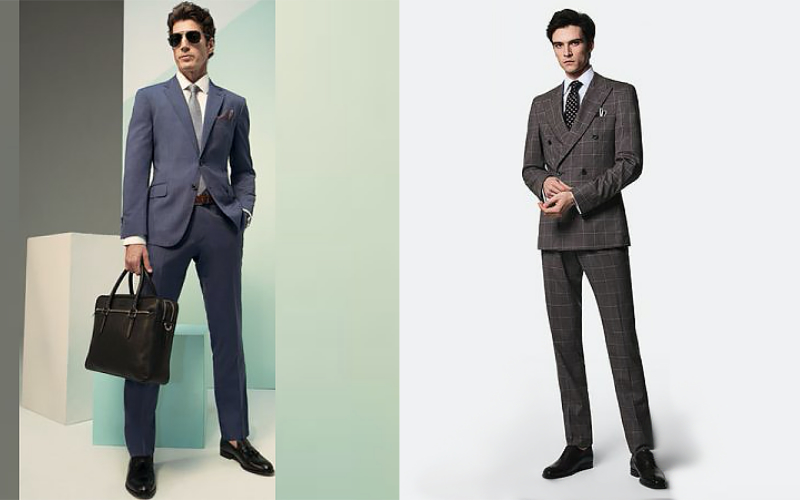 Get the Look
Business Casual Christmas Party
If your invitation to the Christmas party says "Business Casual", it's important not to get it confused with "Smart Casual". Although quite similar, business casual attire tends to stick to a pair of chinos or jeans, a button-down shirt, blazer and dress shoes. For the Christmas party, make sure you still obtain that certain air of professionalism, while keeping it fresh. You don't have to look exactly how you do in the office; spice things up a bit with a pair of checked trousers or a houndstooth blazer.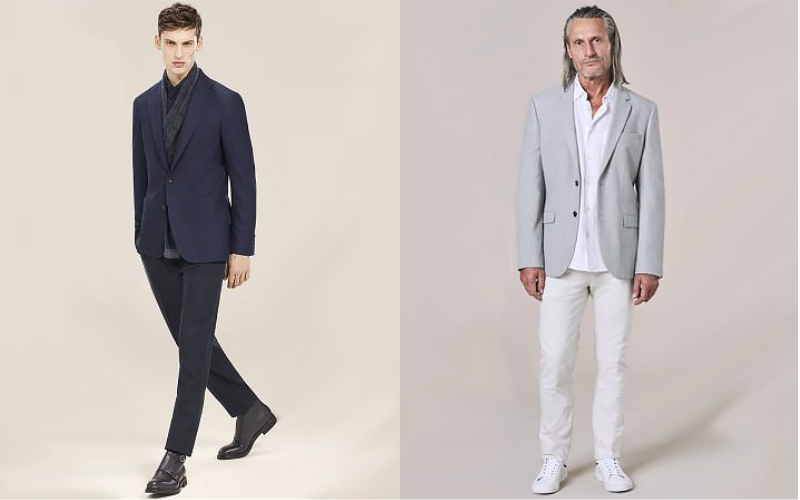 Get the Look
Cocktail Attire Christmas Party
Without having to wear a tuxedo or three-piece suit, the cocktail attire Christmas party gives you freedom for some fun. Select a tailored suit with dress shoes, pocket square and a tie. When it comes to colours, stick with darker hues like navy, dark grey, burgundy, and olive green. You can also choose to wear separates for the event so mix and match jacket and trousers at your leisure.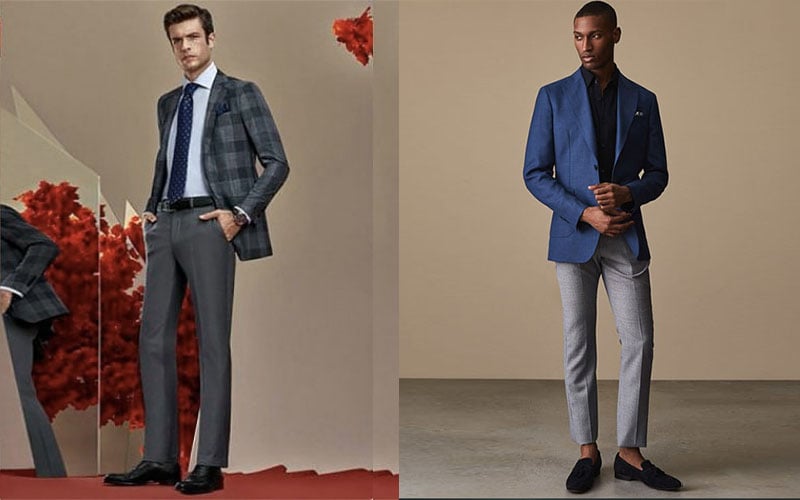 Get the Look
Smart Casual Christmas Party
The smart casual dress code can be complicated but is essential to master. Smart casual is the perfect dress code for those who don't want the commitment of a full suit but want to appear stylish and classic. For a Christmas party, pick a white T-shirt (or black, just in case there's a wine spillage!), chinos or jeans, dress shoes and a blazer. If it's cold outside, add a cable knit sweater or a thin scarf for a sophisticated-yet-casual look.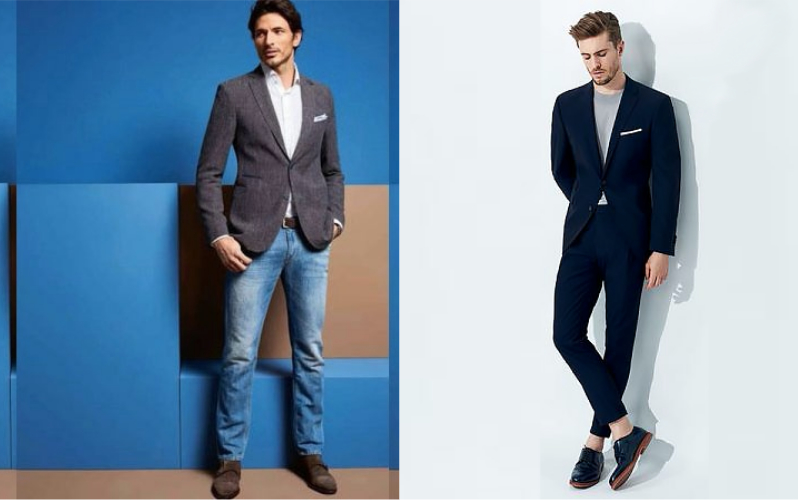 Get the Look
Casual Christmas Party
The casual Christmas party gives you full room to move. For casual dress codes, you can stick to a pair of jeans, a T-shirt and jacket, paired with sneakers. This is where you can relax and just enjoy yourself. The casual Christmas party is also where you can dish out your best Christmas attire, such as a Santa tie or some mistletoe suspenders. You can't go wrong with a casual Christmas party, however, make sure you're not in PJ's, it's not that casual!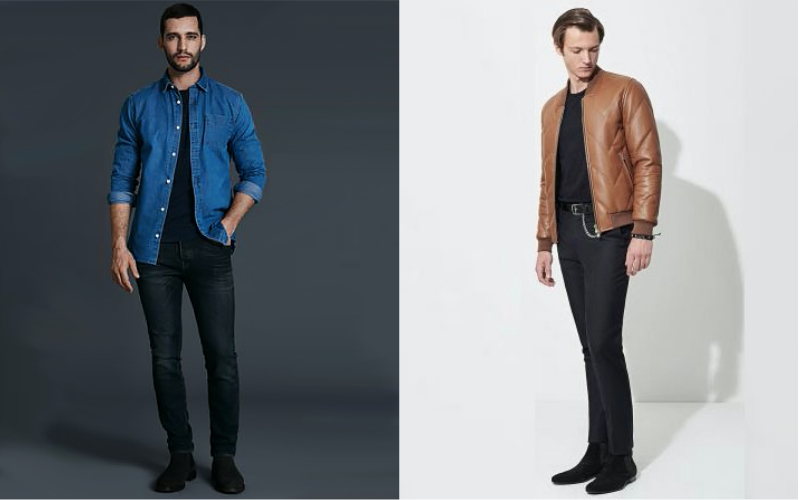 Get the Look
Winter Christmas Party
If you're lucky enough to have a winter Christmas, your attire should be a blend of style and warmth. Depending on the formality of the event, you can spruce up your outfit with a traditional Christmas jumper (that doesn't necessarily have to be ugly), or even creating an outfit that consists of a burgundy and emerald green hues. For a chilly winter night, pair some dark chinos with a chunky sweater and a button down shirt, with a long coat and some Oxford shoes. You could even rock a turtleneck with a long overcoat for a vintage feel; the key is layering.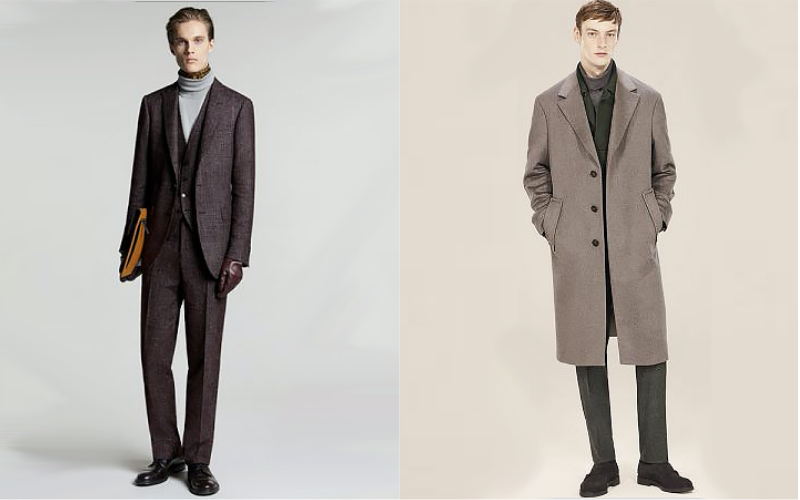 Get the Look
Summer Christmas Party
If it's the beach you're heading to for the Christmas party, be sure you match the outfit with the weather. There's nothing worse than being sweaty at a party, but be sure you're not underdressing. For an Xmas party at the beach or on a boat, go for a pair of chinos with a short-sleeved shirt and some boat shoes. If your party isn't that casual, pair your outfit with a button-down shirt, a linen blazer and loafers or sneakers. Don't be afraid to inject some colour into these outfits; go for pink and blue hues, as darker tones make you absorb heat.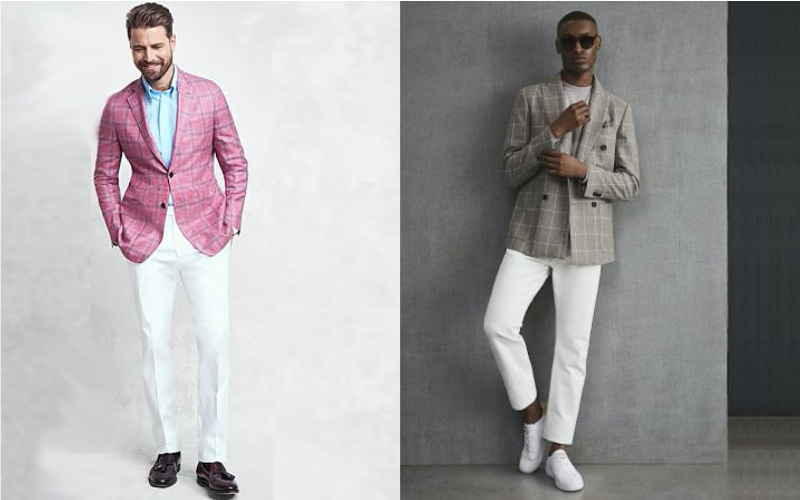 Get the Look
What to Wear to a Christmas Party
Don't be afraid to try new colours and patterns. Try something new to celebrate the end of the year.
Keep it clean. Even though the Christmas party is where you can unwind, keep yourself presentable. 
Take a look at the weather forecast beforehand. Be sure to keep yourself warm or cool by layering your clothes the right way.
Don't overthink it. Dress to suit your aesthetic and have some fun; it's Christmas after all!
SUBSCRIBE TO OUR NEWSLETTER
Subscribe to our mailing list and get interesting stuff and updates to your email inbox.