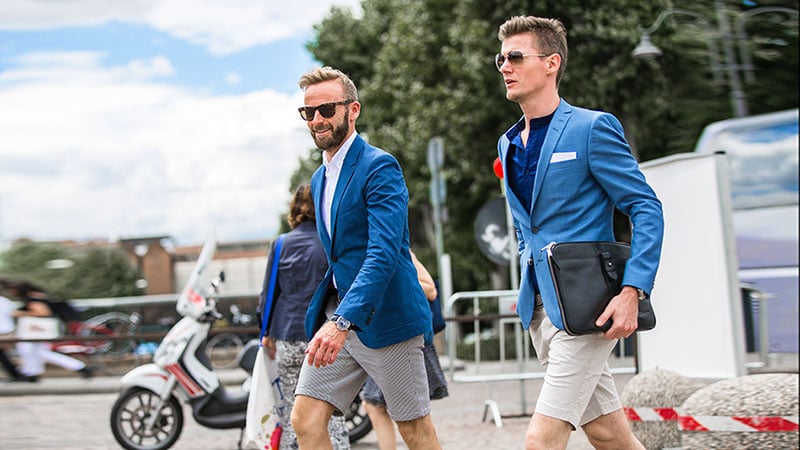 Athletic, relaxed or preppy, shorts are the quintessential summer staple that every man needs but most have difficulty finding. Shorts, given their casual reputation, can read messy and unrefined if done in the wrong fabrics and if the fit is off. Done well, however, and shorts will read polished, boosting your casual wear for summery looks done to absolute perfection. From short shorts to dressier versions, we take you through the best shorts for men to wear this summer.
The Dos & Don'ts of Shorts
Shorts are most definitely not the easiest clothing piece to pull off. Whether you are someone who lives in shorts or prefers a pair of jeans, first things first, the fit is everything. Not all men have similar proportions, and the way something sits on someone else may not necessarily complement your body. So try on shorts before you purchase them. Strike an appropriate balance and find shorts that will be fitted, but not entirely constricting. Do not opt for shorts in cheap or 'board-short' fabrics for everyday wear – this will read juvenile and will not allude a mature aesthetic.
When to Wear Shorts
Causal
Shorts are the answer for relaxed casual looks. Team them with a chambray/linen button down or a simple t-shirt. A pair of espadrilles or boat shoes will elevate your look and are a more appealing option to the typical thongs most gents tend to wear.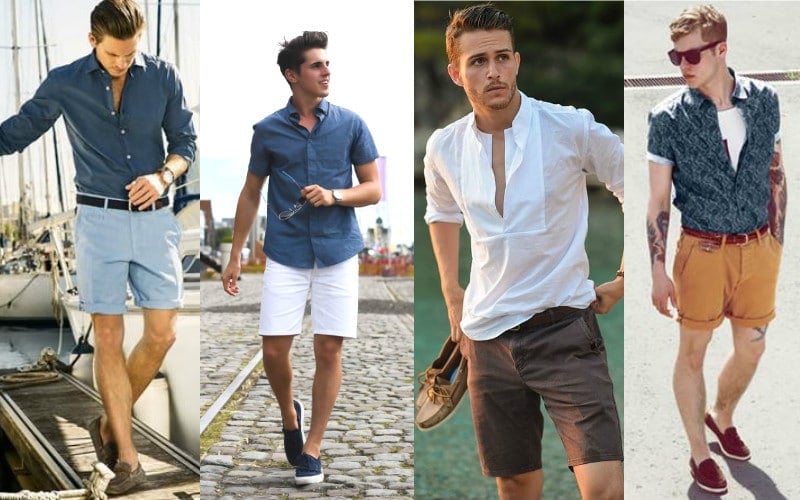 Smart Casual
It is important to realise that shorts need to be worn in the right context. We recommend thoroughly considering whether shorts would be ok for the smart casual event you are attending. If so, team chino-esque shorts with simplistic dress shirts and appropriate blazers or throw a lightweight sweater over your shoulders. Loafers and sneaker are great shoes for smart casual events.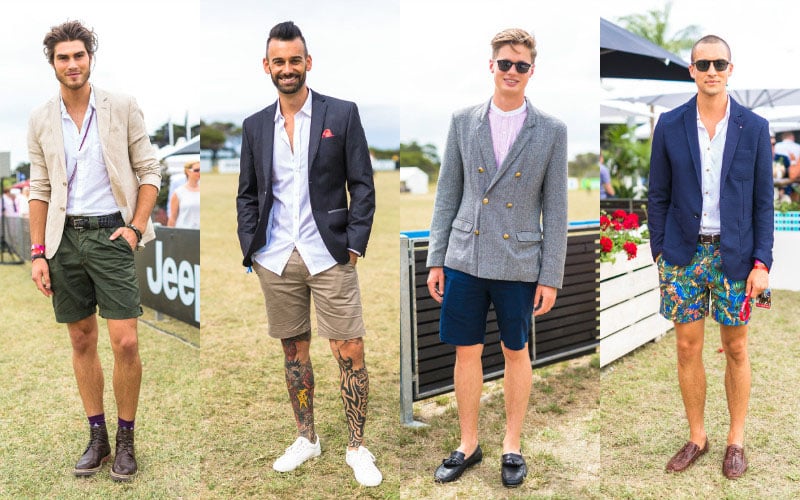 Sports Luxe
When it comes to perfecting sports luxe, comfortable shorts are integral, but the way they look should take maximum priority. It's all about the way you adapt sporty clothing for everyday wear, so ensure your shorts are in basic colours for maximum versatility. Team your shorts with other staples, like rich toned bomber jackets, white trainers and novel baseball caps for a playful take on the sports luxe trend.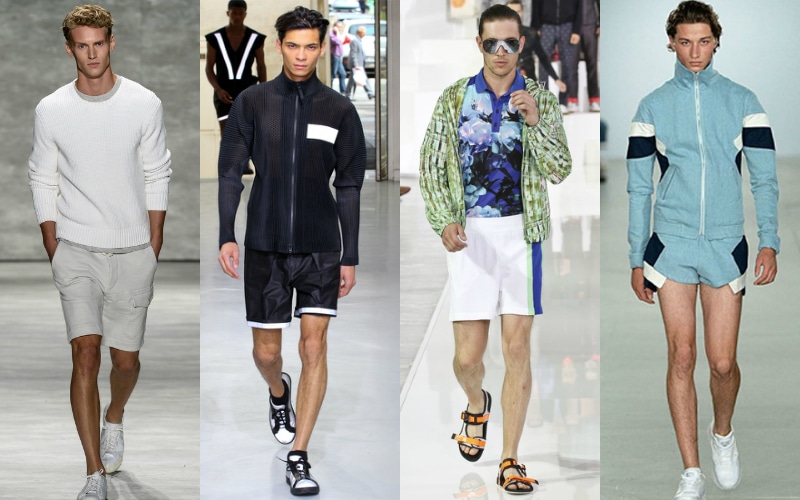 Different Types of Shorts
There are many short styles on the market, but we've selected three of the most versatile styles that should be a part of your everyday wardrobe.
Cropped Shorts / Short Shorts
The cropped short nods back to yesteryears with its retro vibes and shorter proportions. One of the most versatile short styles, the cropped short offers much in terms of flattering slimmer to medium body types and works terrifically for casual days and nights alike. Versatile tones are great, but don't be afraid to experiment with a bit of colour given this type of short is typically a casual staple piece. Team your short shorts with white trainers, espadrilles and playful accessories like baseball caps, bright watches and round sunglasses.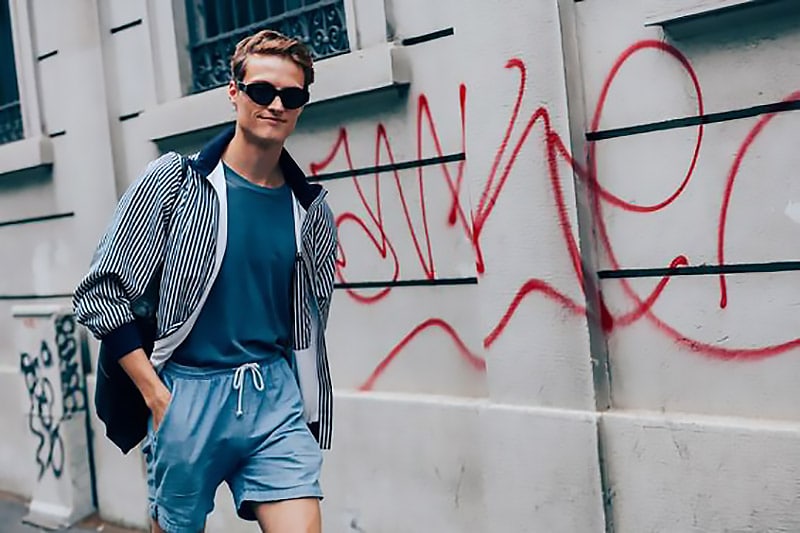 SHOP THE LOOK
Tailored Shorts
The tailored short is typically reserved for smart casual looks. With their chino vibes and more inflexible materials, they are great for updating dressy casual looks for the warmer months. While they are stylish, tailored shorts are also great for practicality and will allow your legs to breathe. The main thing you should remember when opting for tailored shorts is to find them in versatile colours like navy, khaki and beige, which will afford you a great deal of adaptability for your wardrobe.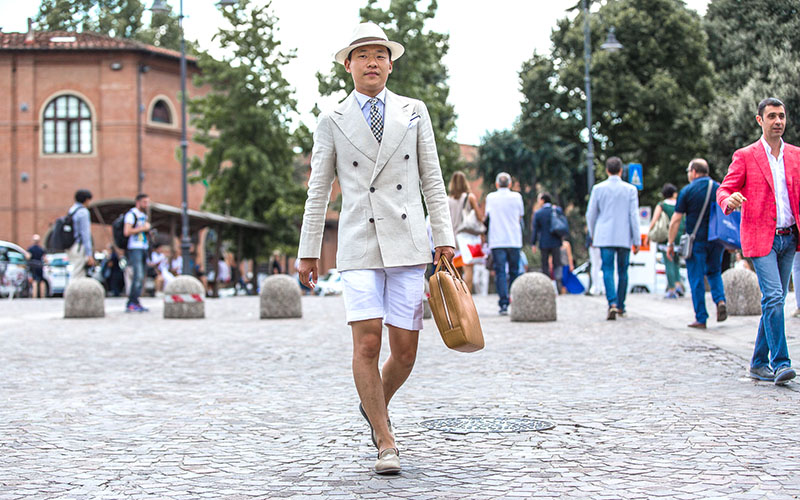 SHOP THE LOOK
Baggy Shorts
Your biggest responsibility when it comes to the baggy shorts is to ensure that they are well balanced for your body type. Proportion is key, so ensure you know what works with your body, but more importantly for your height. Experiment with different fits and textures to ensure that the baggy short will be a flattering piece as opposed to reading clownish or dated. Preserve a much shorter length with your baggy shorts.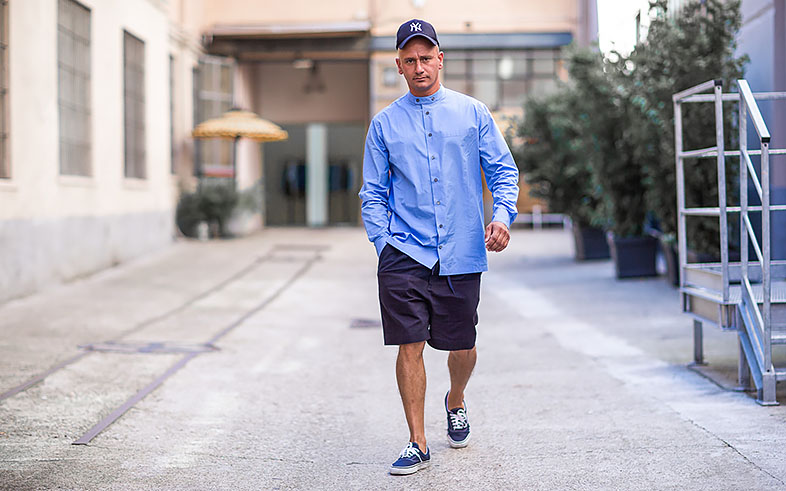 SHOP THE LOOK
SUBSCRIBE TO OUR NEWSLETTER
Subscribe to our mailing list and get interesting stuff and updates to your email inbox.