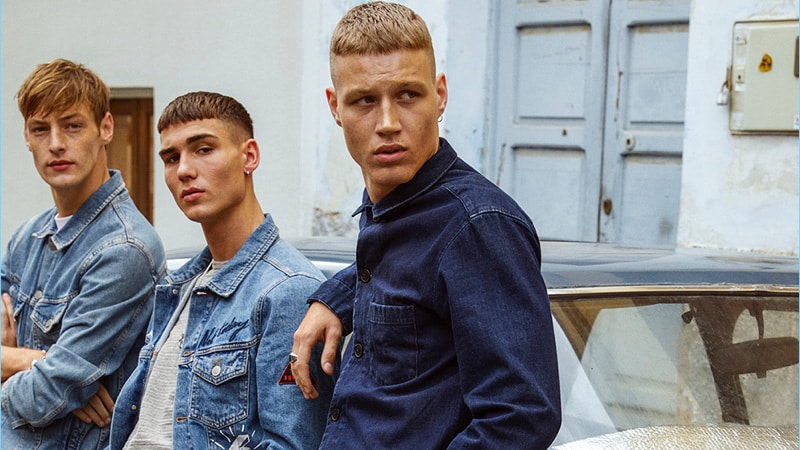 The phrase "white boy haircuts" may sound like an insensitive term, but it is simply a description of trendy hairstyles often seen on young white males. Contrary to popular belief, these men's haircuts offer a wide variety of options to choose from. Whether you prefer the simplicity of a buzz cut or the more daring hairstyles like the mohawk, there is something for every guy. So if you're looking for some inspiration for your next trip to the barber, keep reading!
RELATED: 20 Coolest Teen Boy Haircuts to Try
1. Mid Fade
The mid fade offers you the best of the high and low styles and stops between your temple and your ears. It is an excellent addition to a classic short haircut for men of your choice and can make it feel modern and youthful with minimal effort. Embrace the look and have fun with how you style the hair on top.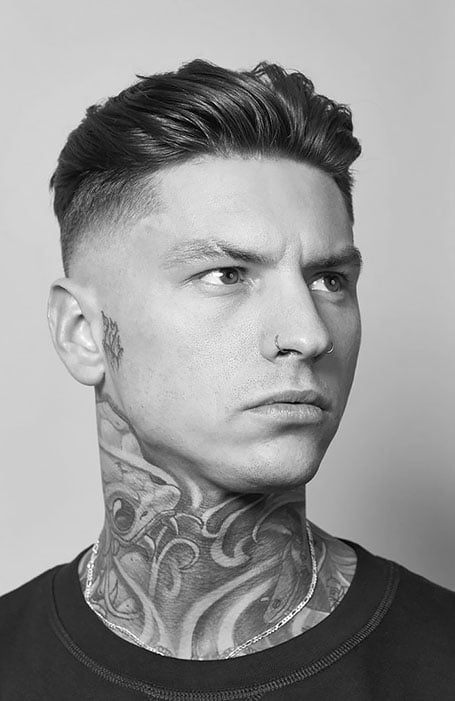 2. Faux Hawk
The faux hawk is essentially the more chilled cousin of the mohawk. The style is similar to the punk-inspired look but far more low-key, with less length at the crown and a more gradual shift between the top of the head and the back and sides. At the same time, this hairstyle still has all the cool points and can be worn in different ways, including trying out fades.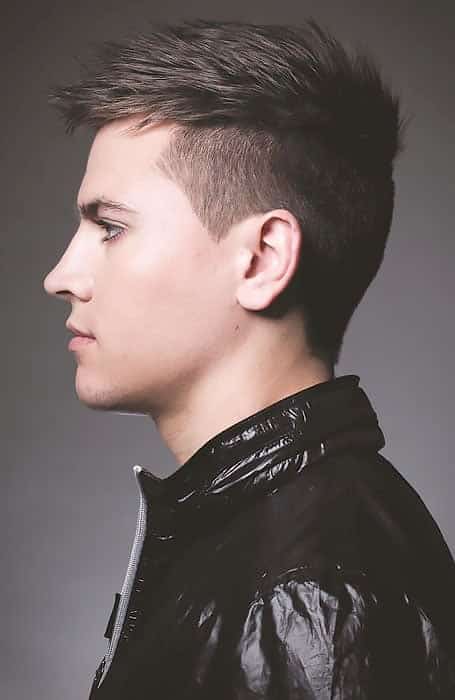 3. Bald Fade
Ah, what could be better than a fade? The answer to this question could be a bald fade, an easily noticeable style because it reduces to skin level on the back and sides of the head. This makes it a more daring option and ideal for men who want to show off their haircut; it can be paired with a wide range of looks, depending on your preference.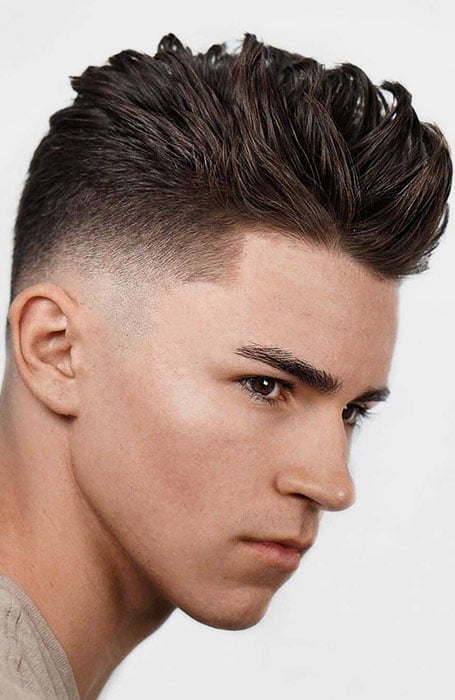 4. Buzz Cut
The buzz cut is a standard short haircut for men, and while it is simple (shaved close to the head) and requires little maintenance, this hairstyle is so popular because it is easy to wear. It will look great no matter what texture you have or face shape, and there are not many looks we can confidently say can do the same!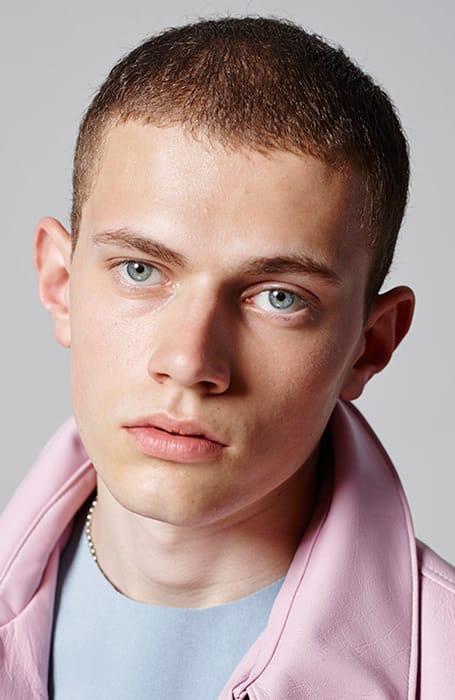 5. French Crop
The French crop may not be the most exciting new hairstyle, but there is a lot to like about classics. And often, the simpler the cut, the more versatile it is. This particular look is defined by the fringe, which is kept longer than the hair on the back, sides, and top. The result is a slight contrast and a brilliant way to make your eyes more noticeable.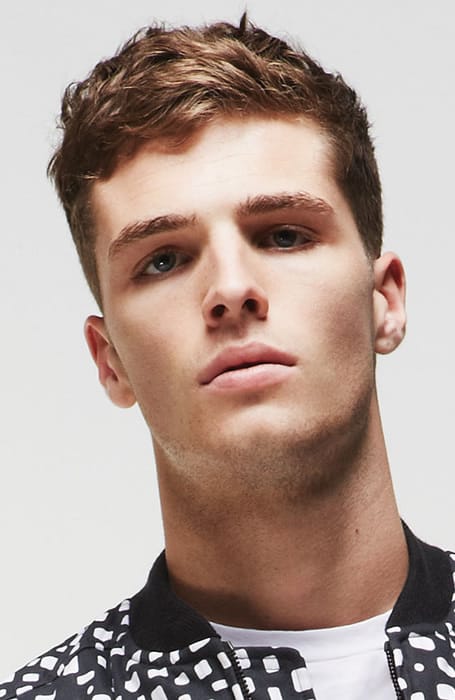 6. Mullet Haircut
You have likely heard of the mullet haircut being described as a party in the back and business in the front. While this is true, the hairstyle is increasing in popularity and is surprisingly flattering on all face shapes and textures. It can be challenging to style, but it is also undeniably cool. For the men who do not fit into cookie-cutter molds and want their hair to be expressive, this is the look for you!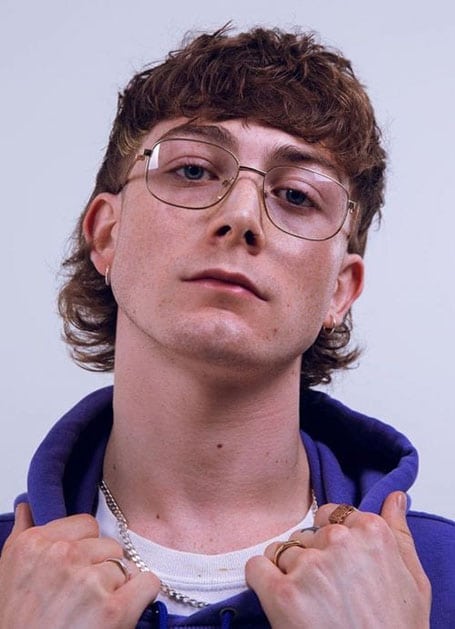 7. Caesar Cut
There is something effortlessly cool about the Caesar cut. It is a popular short haircut for men of all ages and is defined by its short fringe, while the rest of the hair is cut to be around the same length on the top, back, and sides. This makes it a super low-maintenance hairstyle and affordable (you will not need regular trips to the barber for touchups). It's also a fun way to show off your texture.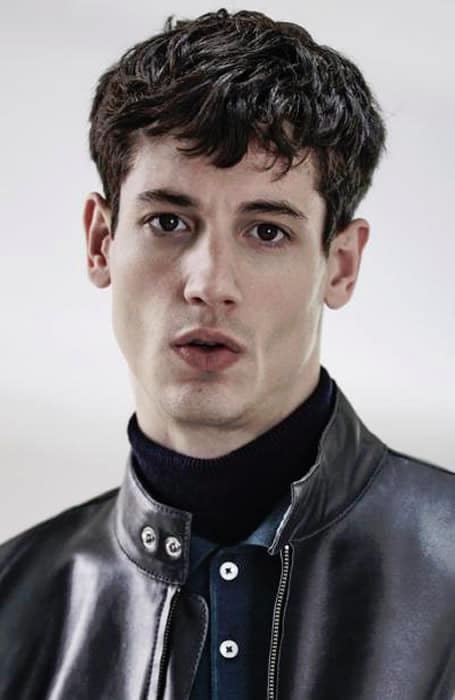 8. Short Crew Cut
Short hair is effortless to style and great for those wanting to achieve a traditionally masculine finish. If low-maintained looks and classic haircuts appeal to you, look no further than the crew cut. It is practical and minimalistic, and perfect for every day. Have you got curly locks or straight strands? It does not matter, as this look complements all textures.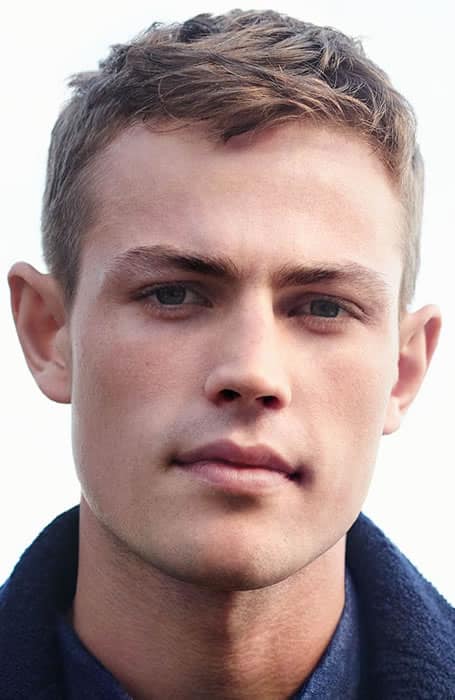 9. Curtains
If you are looking for a youthful hairstyle, consider curtains, which are a great way to draw attention to your face. The cut is simple but expressive, but do you know what would make it even better and really lean into the carefree and relaxed aesthetic? Curly hair! Your locks will soften the parting, making it even more flattering.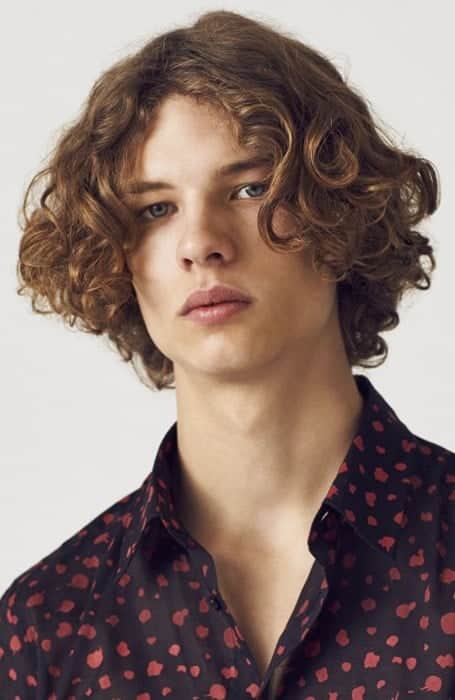 10. Drop Fade
The drop fade is that edgy and cool look you want to try. It is easy to do and defined by the arc shape appearance, which drops low behind the ear. What better way to highlight the crown and make the hair appear fuller and thicker. And who doesn't want that, right?! It is harder to keep this style looking fresh, and it does take some maintenance, but the pro is that you'll be on a first-name basis with your barber.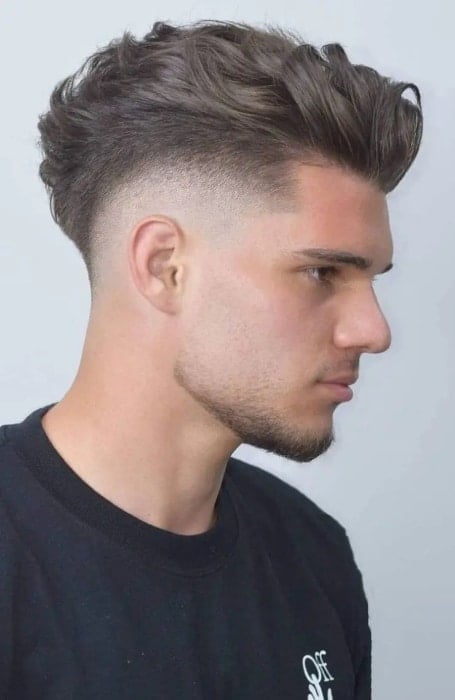 11. Blowout
The blowout is the perfect look for men who are all about volume. This hairstyle appears full and thick by creating height on the top of the head. You can keep the back and sides shorter to give it more of a contrast but also to make styling easier. Speaking of styling, you can opt for a messy finish or sleek back the hair for a classic and polished result; the choice is yours!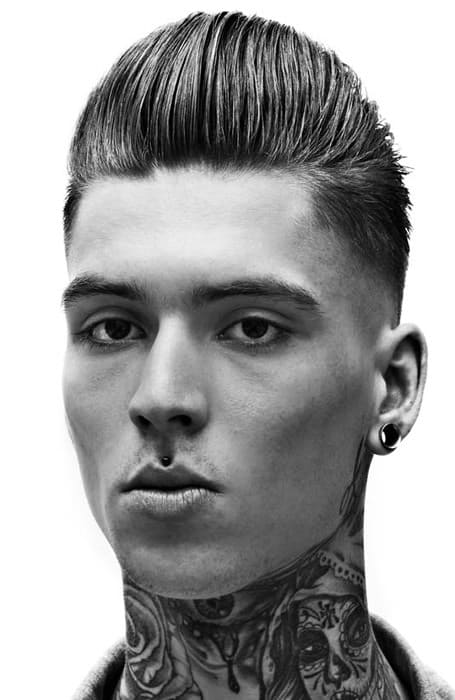 12. Fringe
Fringes come in different shapes and lengths, but there is no denying that the right cut can transform your appearance. It can make a standard cut appear modern and fresh, giving it an interesting twist. It can show off your texture and be an excellent way to express yourself or take years off your age. What are you waiting for?!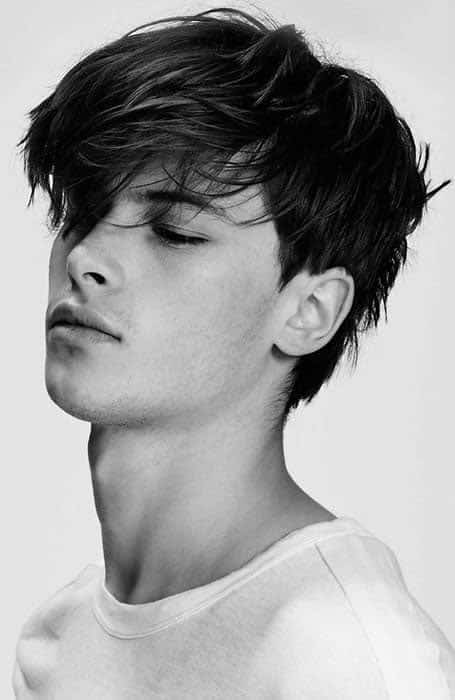 13. Flat Top
The striking appearance of the flat top, which is quite literally, as the name suggests, is flat at the top. This makes it an unmissable option for your next cut. The hair is high on the top and shorter on the back and sides, which gives structure and adds to the overall volume. It is undeniably cool and a look that works best with Afro-textured hair to keep the shape better.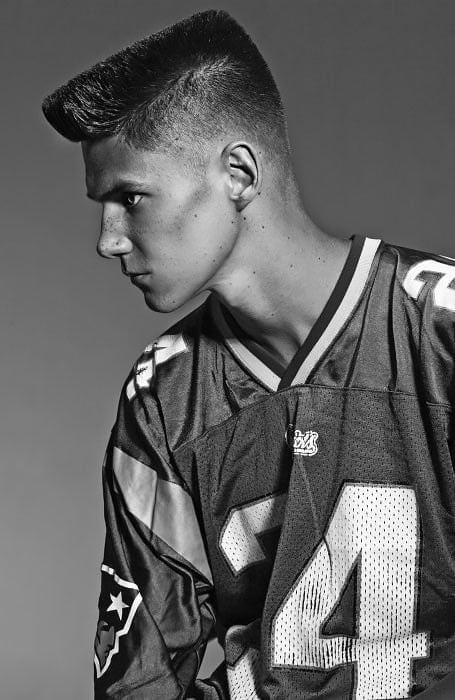 14. High Fade
Faded hairstyles are trendy because how they can transform classic cuts. They add a modern twist and can be expressive and fun. There are several options, including the high fade, which reaches up above the midway line between the temples and the tops of the ears. The gradual shortening of length from the top gives it a standout appearance.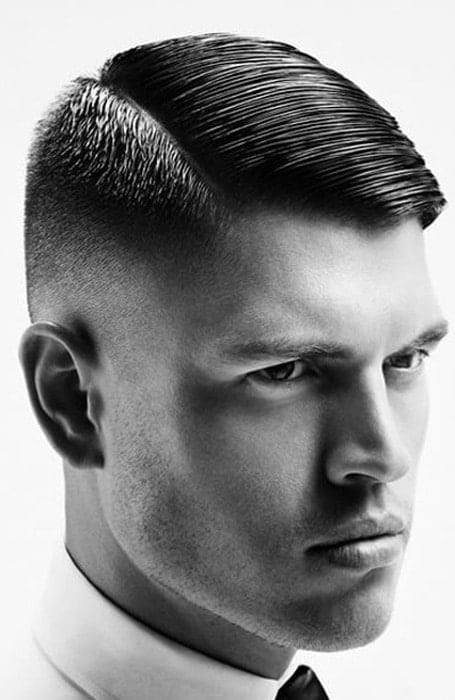 15. Ivy League Haircut
When you think of the Ivy League haircut, two words likely come to mind; polished and presentable. This is a classic short haircut with only a slight difference in length from the top to the back and sides that can be worn anywhere and everywhere, making it an exceptionally versatile and masculine look that will complement men of all ages.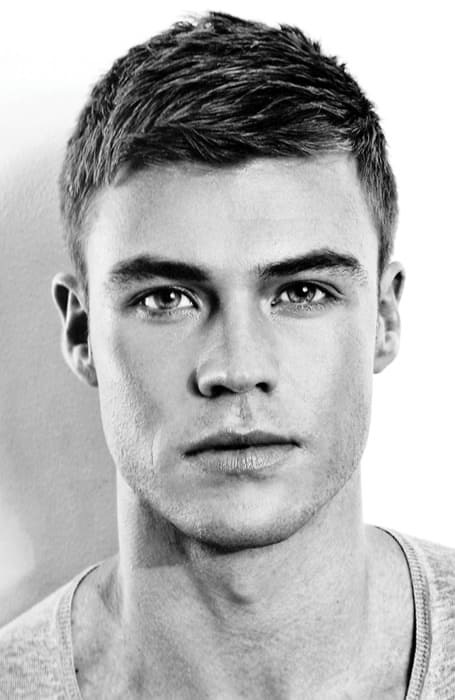 16. Low Fade
The low fade can be added to your chosen haircut and is a brilliant way to cut appear stylish and sophisticated. It will appear just above the ears, and the hair will become gradually shorter on the back and sides while leaving length on top. Keep the hair longer for a more dramatic and noticeable finish to produce a striking contrast.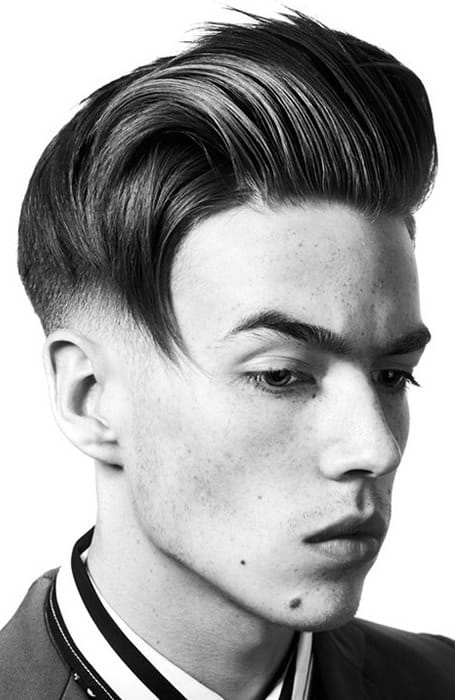 17. Mohawk
Finally, a haircut that is all about attitude! The mohawk is a punk-inspired look that is every bit as fun and rebellious as you would imagine it to be. The hair is created with a long strip in the middle, while the sides are shaved clean. However, you can pair it with a fade for a more subtle finish.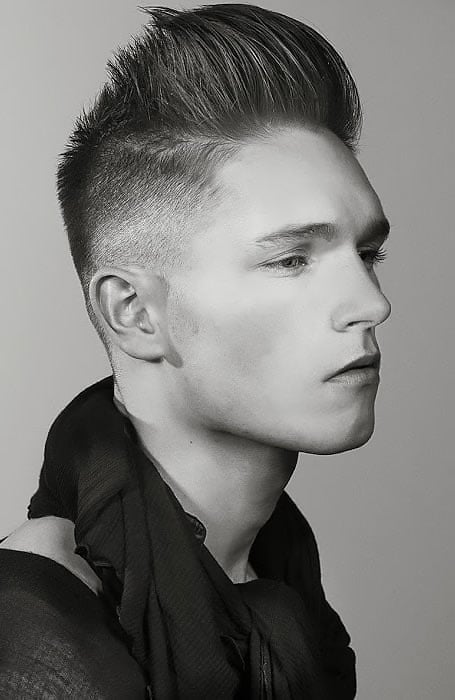 18. Pompadour
The pompadour is not a new hairstyle and has been popular since the 50s, but its longevity is because of how adaptable the cut is. It features longer hair on the top of the head, which is brushed back to achieve volume. However, it can be easily created with a modern twist, making it feel more current and fresh. This can include pairing it with a fade.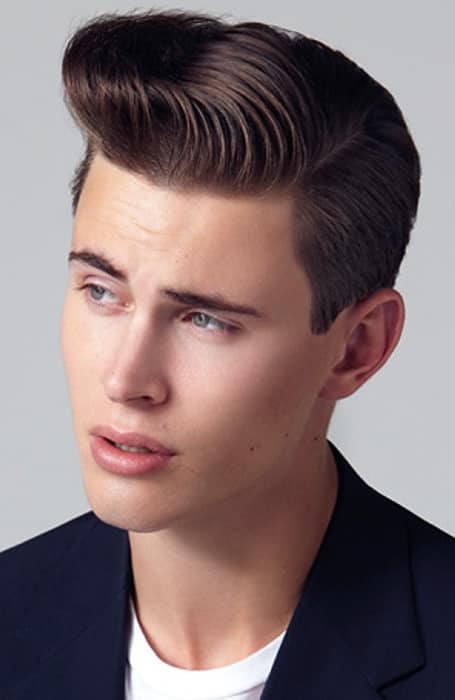 19. Quiff
If you love volume, try the quiff. This look is all about creating fullness at the forelock and is a great way to get your hair noticed. The appeal of the quiff is how it makes a dapper and polished finish, but it can also be easily adapted. This could include wearing it with a hard part, a fade, or anything you want to give it that modern edge.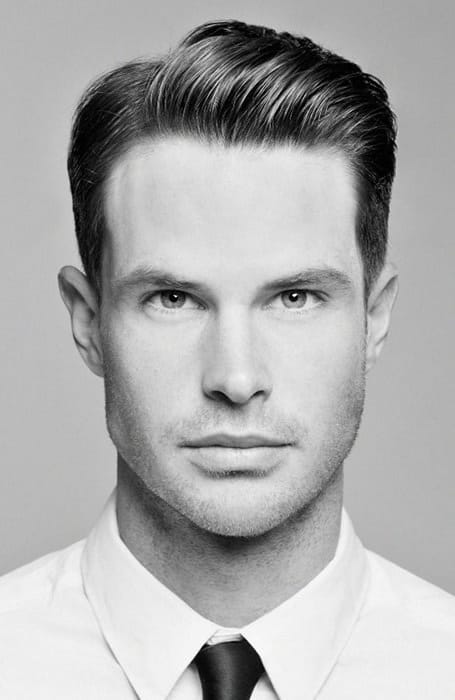 20. Side Part
Parting the hair is a simple way to style it, but a look that is so effective. And the side part is arguably the most flattering option because it looks good on everyone. When cut short, wearing the hair to the side can create a more polished and professional appearance. Or it could be a way to add movement to longer strands.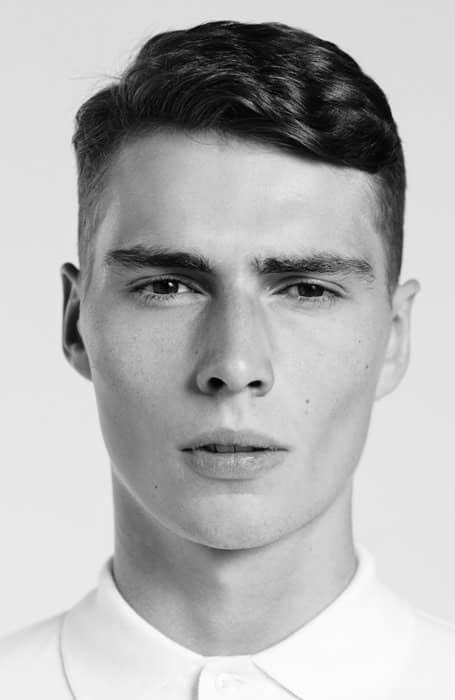 21. Hard Part
The hard part is created by shaving a clean line onto the scalp. It is incredible that such a simple addition to a classic short haircut can transform your look, giving a polished finish and the appearance of an old-timey gentleman. It can be added to the hairstyle of your choice and will complement your texture.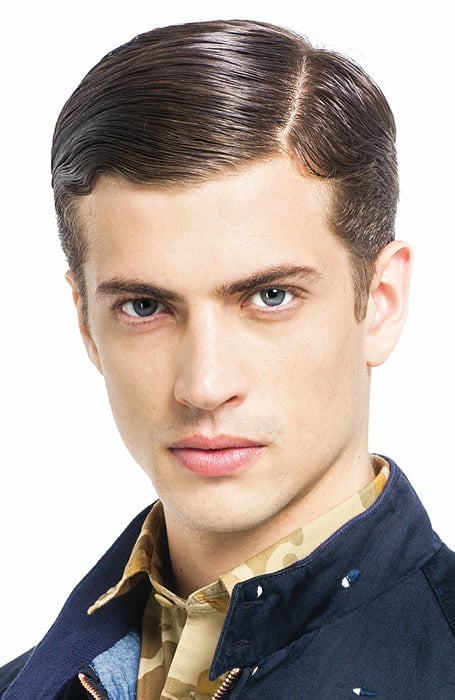 22. Slick Back
The slick back is created by brushing the hair away from the hairline and securing it with a stronghold product like gel or pomade. The best thing about this look is it's effortlessly cool and undeniably stylish. It can look dapper and lend itself well to professional environments, or it can be combined with modern elements like a fade for a fresh finish.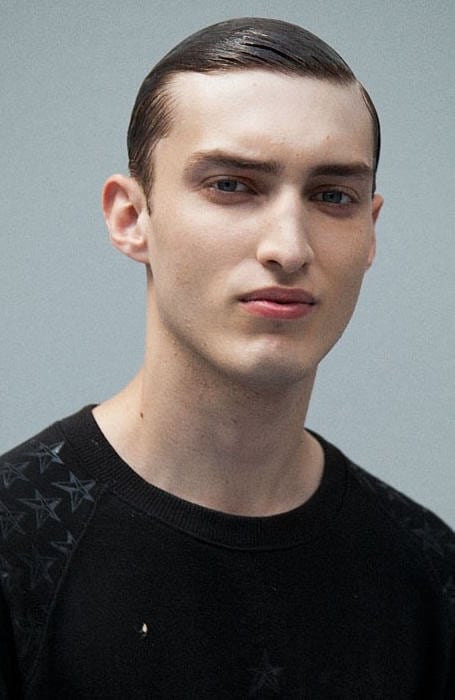 23. Spiky Hair
Men love spiky hair because of the brilliant texture it creates. Long gone are the rigid, overly gelled spikes of the 90s, and now the popular option is to create fluffy strands that give you volume. It can also be a way to achieve that deliberately messy finish that appeals to those who want a carefree aesthetic.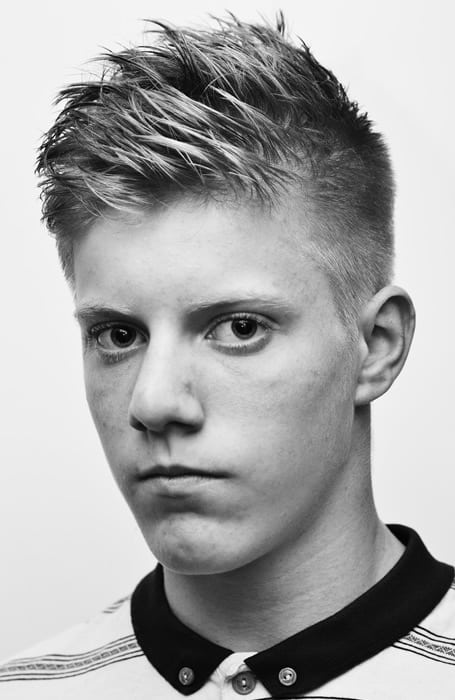 24. Taper Fade
One of the most popular faded hairstyles for men is the taper fade. And for a good reason, the way this cut gradually shortens in length on the back and sides gives your hairstyle structure. It can also make the top appear fuller. The appeal of this finish is how natural and effortless it can look. Plus, it works with just about any haircut.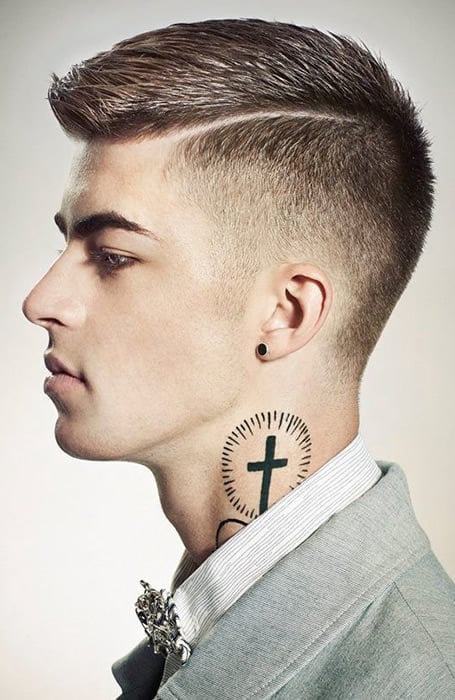 25. Undercut
If edgy and expressive looks are what you are after, consider an undercut. The brilliance of this style is that it makes the hair on the sides and back significantly shorter than on top. This, in turn, creates a contrast in length which is undeniably stylish and cool. It also looks great with full and voluminous styles, like the pompadour, quiff, or even a faux hawk.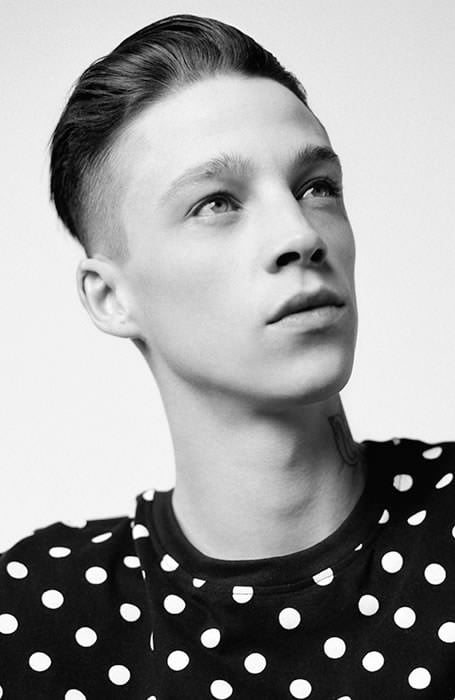 White Boy Haircuts FAQs
What are white boy haircuts called?
White boy haircuts are perhaps not the most flattering term, but it is used to describe several styles that caucasian men favor. These could include standard short cuts like the crew cut, caesar, and ivy league, but they can also be something more daring like the mullet or mohawk.
What is the hottest haircut for boys?
There are several hot haircuts for boys that have been trending in recent years, including the curtain hairstyle, the slick back, the bro flow, the modern pompadour, and various fade styles. When determining which cut will look best on you, consider your hair length, texture, and face shape.
SUBSCRIBE TO OUR NEWSLETTER
Subscribe to our mailing list and get interesting stuff and updates to your email inbox.