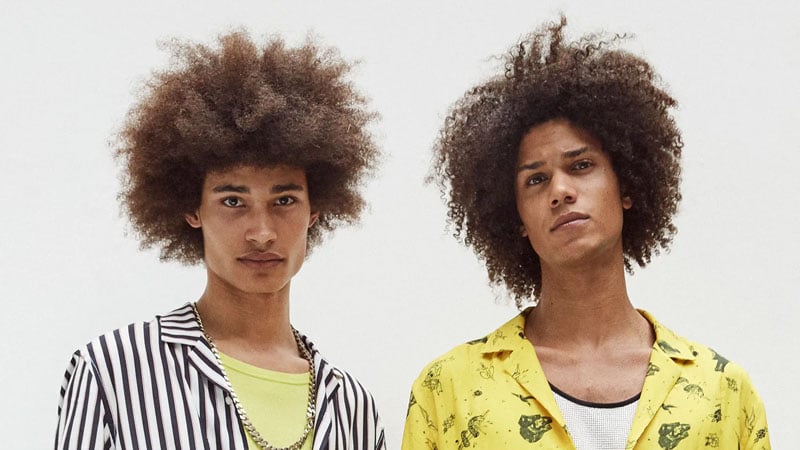 Fluffy hair is versatile and stylish and is a great way to give your hair volume and texture in a light, soft way. It can be adapted to suit all hair textures and lengths and complements a wide range of different haircuts, from edgy and cool styles like the faux hawk to youthful and sexy looks like the mop. The appeal of fluffy hair is that it makes your hair appear bouncy and full of movement and gives you a carefree and laid-back aesthetic. It is also simple to achieve, and all you need to do is follow a few simple steps to revolutionize your hair game. Keep reading to become inspired by one of these cool fluffy hair ideas.
Fluffy Hair Ideas
1. Messy Fluffy Hair
Fluffy hair gives you a soft, light finish full of movement and bounce. It can be very similar to messy hair in appearance because it is unstructured, but you can lean more into the windswept or unkempt approach for a sexy and carefree finish. The right products are essential for achieving the desired effect, including matte pomade or wax. Messy hair is incredibly versatile and can be paired with a fade or short sides to give your look more structure and contrast.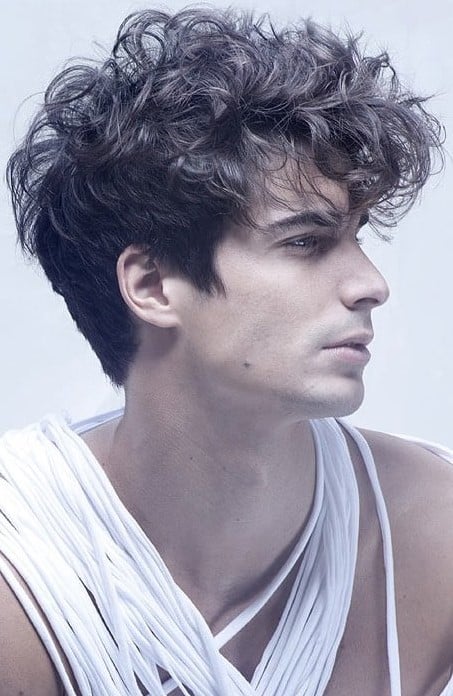 2. 90s Fluffy Hair
The 90s was a decade that was expressive and cool and brought us some of the most memorable styles which are still relevant today. You can channel the grunge style for a 90s approach to fluffy hair and opt for medium-length hair with curtain bangs. Curtain bangs are incredibly flattering, and the way they are cut is excellent for framing the face and highlighting your features. These bangs can also be adapted to all hair textures and complement most face shapes. Fluffy hair is soft and voluminous, great for achieving texture in a controlled way.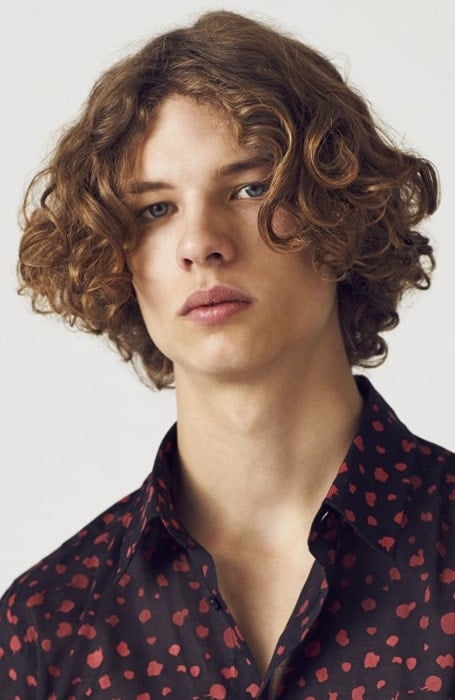 3. Afro Fluffy Hair
Fluffy hair is great for achieving volume and gives the hair movement and bounce. It is similar to the messy styling approach but feels more controlled. It can also be created in a few simple steps and added to multiple hairstyles and textures. A fluffy afro hairstyle looks healthy and full and is best kept at medium length to make it more manageable. The length also lets you play off your hair's natural texture and fullness. To complement the look, you can pair it with facial hair, which creates a more balanced approach.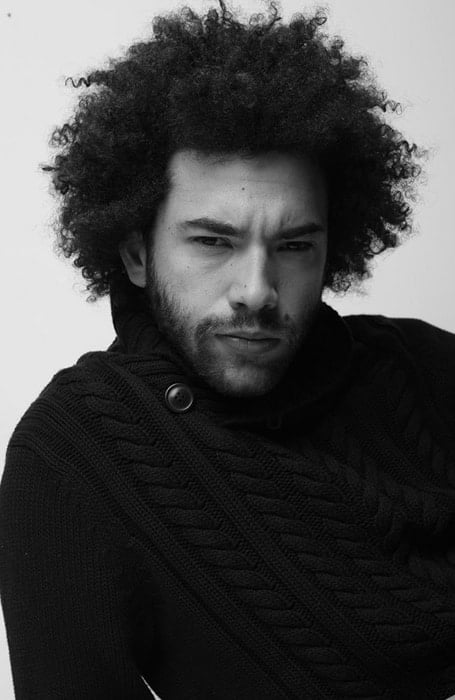 4. Black Fluffy Hair
If you are looking to give your hair texture and volume, fluffy hair is your option. The appeal of this approach to styling is that it is incredibly versatile and works well with different hairstyles, textures, lengths, and hair colors. Black hair can be extremely flattering and is excellent at hiding signs of damage, like dryness. Try the brush-back hairstyle for a sexy and carefree approach that will suit men of all ages. As the name suggests, this look is achieved by brushing the hair back, away from the hairline. It helps achieve volume at the front and makes the hair appear fuller and thicker. When paired with the fluffy styling approach, this is further enhanced.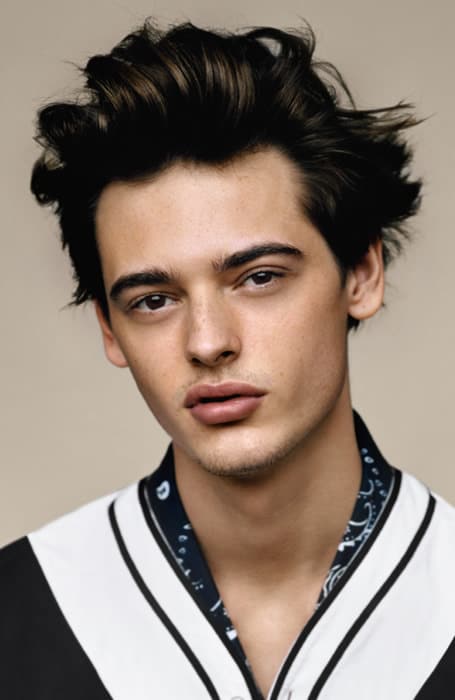 5. 80s Fluffy Hair
80s hair is all about height and volume, and it was a decade where bigger hair was considered better. It gave you a lot of freedom with styling and let you get creative, whether you were opting for full curls or for fluffy hair that has volume at the root. This style demands attention, and the hair is voluminous and healthy-looking. You can also combine a permed hairdo with a fluffy finish to channel the retro vibe. For a modern touch to the iconic perm, you can pair it with a fade or undercut to give it structure.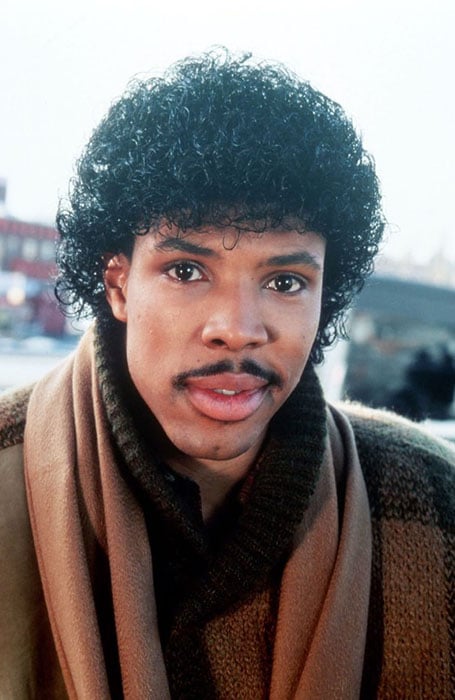 6. Blonde Fluffy Hair
Blonde hair is easy to notice and a great way to show off your fluffy hair texture. There are many different hairstyles to choose from, depending on your preference, but a great choice is a style with a fringe, which makes the fluffy texture even more noticeable. A fringe is incredibly flattering, drawing attention to the face and highlighting your features. A long fringe can also create volume and movement, giving the illusion of thicker and fuller hair. The messy finish can also produce a more laidback finish.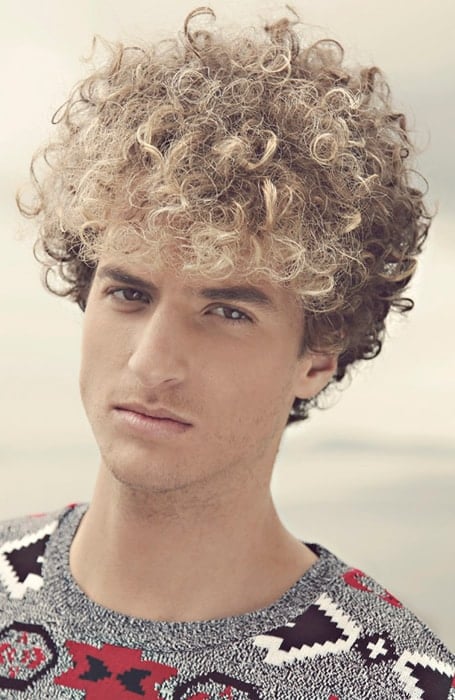 7. Brown Fluffy Hair
Fluffy hair is an approach to styling that gives you full and voluminous hair. It can be adapted to your preference, suiting various hairstyles, including short and long cuts. You can try fluffy styling to give you more volume and movement if you have brown hair. You can opt for a brushed back hairstyle, a pompadour, or a shaggy fringe; the choice is yours. Brown hair is incredibly versatile, and there are several shades to choose from, making it easy to find a color that will complement your skin tone.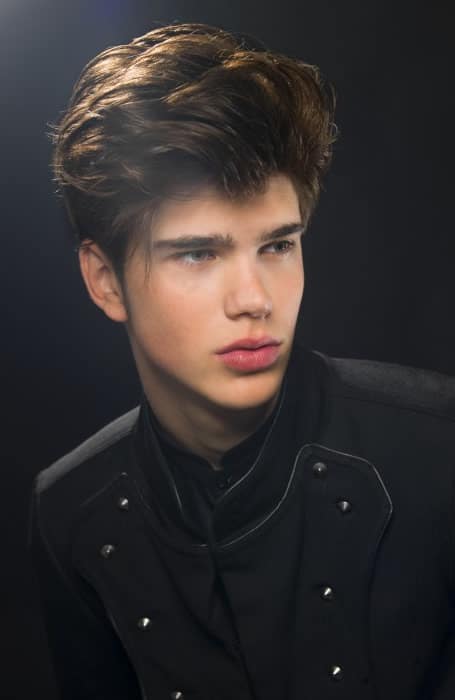 8. Faux Hawk Fluffy Hair
The traditional mohawk is edgy and cool, but it is also high maintenance and takes a lot of confidence to pull off. Therefore, the faux hawk is the more wearable and versatile alternative, but it is every bit as trendy. The faux hawk can be styled in various ways and has less contrast between the length of the hair on the top of the head and the sides. This hairstyle pairs well with the fluffy approach to styling and can make the hair on the top of the head appear even more full and thick. It is also fantastic for achieving volume and will give the hair movement.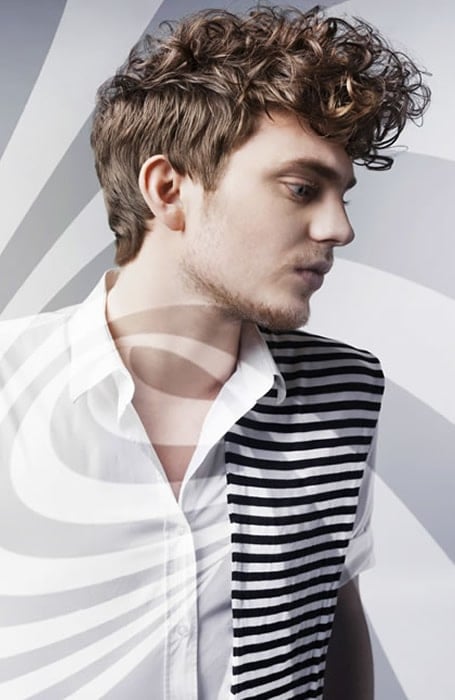 9. Fluffy Curly Hair
Curly hair is full of bounce and movement. It looks great when worn long or short and can be styled in various ways, from embracing a full head of thick and sexy curls to pairing the curls with a fade or undercut to create a look that has more structure and contrast. Curly hair is naturally voluminous, but you can also make it slightly undone by styling it to look full and fluffy. A great option would be a mop hairstyle with a fringe covering the forehead. This will let you show off the texture and give you a youthful finish.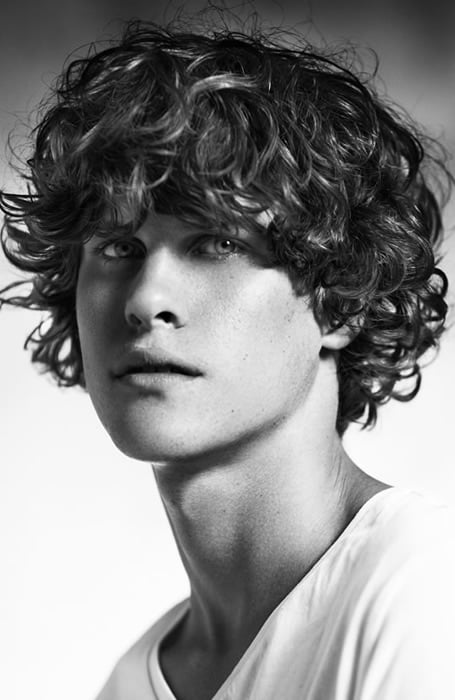 10. Fluffy Emo Hair
The emo boy hair trend from the 2000s has made a comeback in a big way and is super cool and expressive. The emo hairstyle can be styled in many different ways, including experimenting with bold colors, eye-grazing cuts, and varying textures. The fluffy approach is fantastic for creating a haircut that is voluminous and full of movement and bounce, which is complemented by styles that have a fringe. Opt for a long fringe that covers the browline; this can be incredibly sexy and will draw attention to the eyes.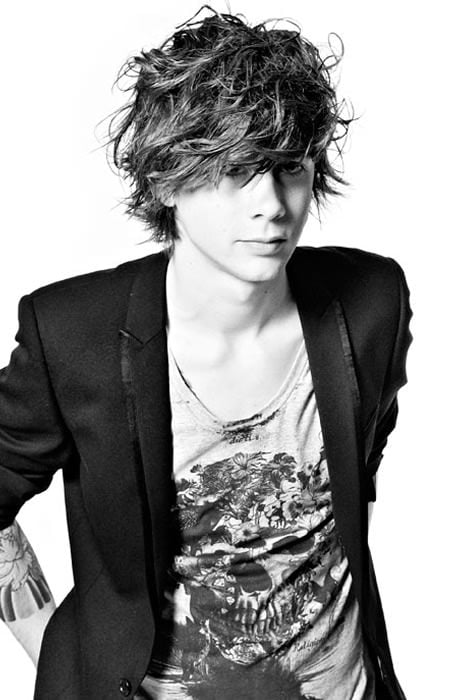 11. Fluffy Mop
There are some hairstyles that lend themselves well to the fluffy styling approach, including the mop. The cut features medium or long hair and a fringe covering the forehead and eyes. This can be great for achieving a youthful finish and can draw attention to the face, highlighting your features. The mop was popularized in the 60s, and there have been many variations of the cut since, lending itself well to personalization and can be easily adapted to suit your hair texture. Opting to style it so that it is fluffy is incredibly sexy, adding movement and volume.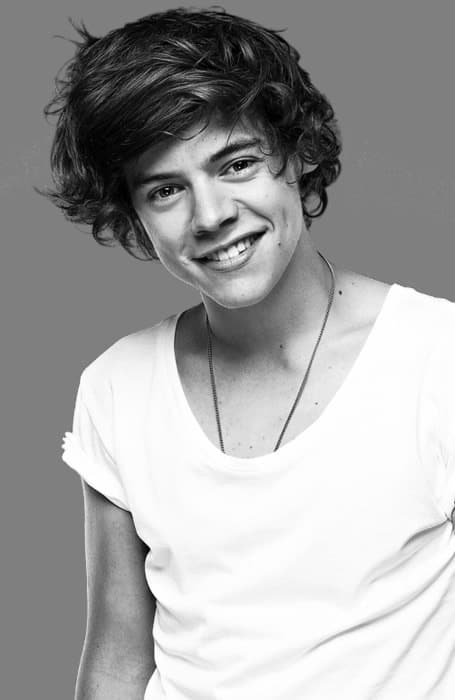 12. Fluffy Wavy Hair
The appeal of fluffy hair is that you can achieve it with a few simple steps, and it can transform your straight hair or complement already textured types, like wavy hair. Wavy hair is one of the most sought-after hair textures because it is incredibly versatile and can make the hair appear fuller and thicker. Wavy hair can be worn long or short and can be styled in various ways, including with a mop for a youthful finish or styled with a fringe for a sexy and carefree aesthetic.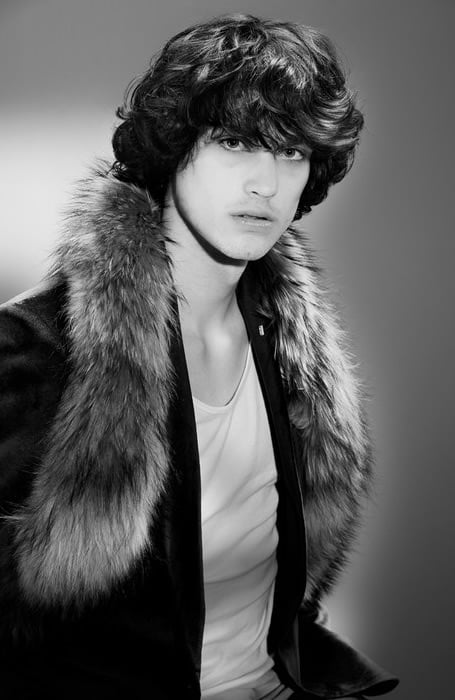 13. Long Fluffy Hair
Fluffy and frizzy hair should not be confused; fluffy hair is excellent for achieving volume and texture, but the strands are still smooth. It is a style that looks great and creates a relaxed and messy appearance full of body and movement. Long hair is incredibly sexy and can be styled up or down. It gives you a lot of freedom with how you wear your hair and challenges outdated masculinity notions. Long hair will allow you to embrace your texture and show it off fully.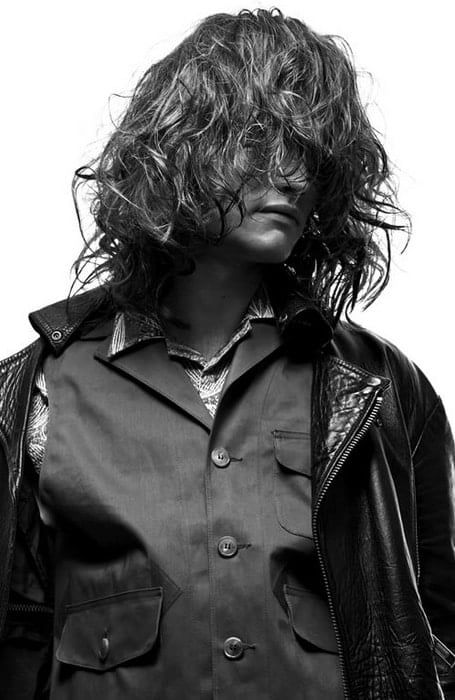 14. Shag Fluffy Hair
The shag haircut lends itself well to the fluffy finish because it is already heavily layered and voluminous. The style was popular in the 70s and has a retro vibe, but it is still very much in style because of its versatility and because of how edgy and cool it is. The style is heavily layered with a fuller crown and choppy layers and can be adapted to suit your hair texture and preferred length. It creates a messy and unstructured finish, which complements the fluffy texture, and will make it easier to style. The shag is also incredibly flattering on most men and suits every face shape.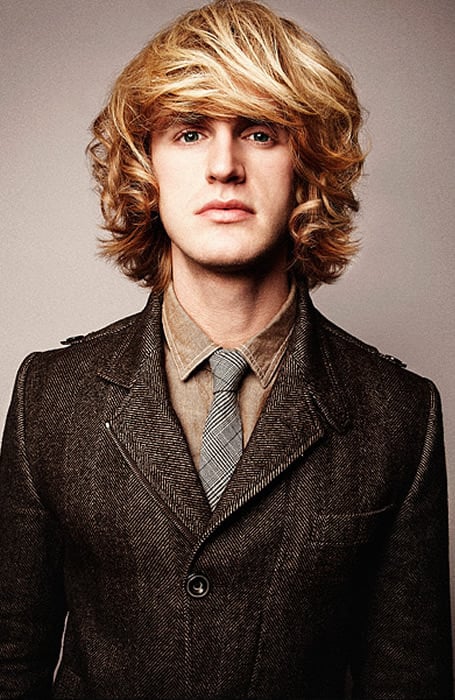 15. Short Fluffy Hair
Short hair is great for men because it is effortless to style and low maintenance. While buzz cuts and regulation cuts inspired by the military are practical and easy to wear, keeping some length to create more texture, volume, and bounce is a wonderful alternative. Fluffy hair is for those who want their hair to look full, light, and soft and can create a sexy or carefree appearance that is incredibly flattering. It can be added to various hair textures and adapted to suit your preference. You can opt for a pompadour for a look that is all about volume. The pompadour hairstyle is defined by the length and volume at the hairline, which is brushed backward. The rest of the look is kept short and structured, creating a contrast that complements the pompadour.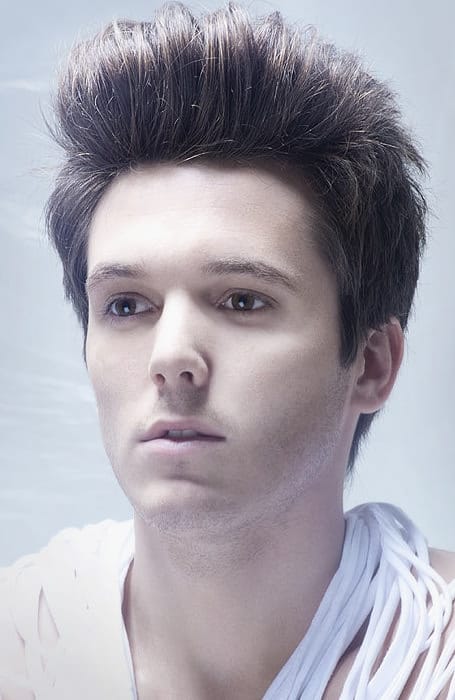 How to Get Fluffy Hair
Fluffy hair is achieved by styling the hair to look voluminous and slightly messy. This is great for giving the hair movement and makes it look healthy, soft, and light. Fluffy hair can be adapted to suit your hairstyle and texture and is done by following a few simple styling steps, including blow-drying the hair upside down, using volumizing products, and trying different techniques to give you your desired finish.
Blow Dry Your Hair Upside Down
Blow drying your upside down is great for achieving volume and creates lift at the roots. This approach to blow-drying will help you achieve the soft, fluffy texture you desire.
Choose a Volumizing Shampoo/ Conditioner
The right products are essential for achieving a fluffy textured finish. Using volumizing shampoos and conditioners will help you achieve more volume, making your hair look thicker, fuller, and full of movement. You could also benefit from a moisturizing shampoo which will help reduce frizz.
Keep Dry Shampoo on Hand
Dry shampoo is great for absorbing the natural oil from the scalp and can make your fluffy texture last longer. It is especially useful in humid weather.
Tease Your Hair
Teasing is great for adding volume to the roots of the hair. It is done by using a comb and backcombing the hair down toward the scalp adding volume to the crown. Teasing can give you a messy and textured appearance and helps to achieve a fluffy finish.
Use A Hair Diffuser
A hair diffuser is an attachment you add to your hair dryer and is used for spreading the hot air over a larger surface. It is especially useful for those with naturally textured hair, like curly and wavy body, movement, and definition. A diffuser can give you your desired fluffy finish while keeping the frizz to a minimum.
Flyffy Hair FAQs
What haircut should I get for fluffy hair?
Styling your hair to have a fluffy finish can be done in many different styles, but haircuts that are unstructured or heavily layered often complement the style. This includes the shag and the mop. You can also wear your hair in a fringe or a style that features volume at the hairline, like a brushed back or pompadour to show off the fluffy texture.
How can I make my hair fluffy every day?
If you want to achieve a fluffy finish to your hair this can be done with heat styling and the right products. You want to use a nourishing shampoo and conditioner and volumizing products. Adding heat to the roots by blow-drying the hair upside down will help boost volume. You can also benefit from using a serum to tame the hair and soften it.
How do I style my fuzzy hair?
If you have hair that is naturally fuzzy or frizzy, you want to style it in a way that complements it. These include a messy man bun, braided hairstyles, and a shag or wolf cut. You can also use products to tame frizz like a serum, leave-in conditioner, and heat protection sprays before using heat styling. You can benefit from using a wide-tooth comb to remove tangles, which is better for curly textures and can reduce breakage.
How to make straight hair Fluffy?
To give straight hair a fluffy finish, you need to use products and tools to boost the volume and create a fuller appearance that has bounce and movement. This can be achieved with volume-boosting shampoos and conditioners by blow-drying the hair upside down and teasing it. You may want to lock it in with a mousse but avoid a stiff and rigid appearance.
What does it mean when your hair is fluffy?
Fluffy hair refers to hair that is voluminous and full. It has a light, soft feel with movement and bounce. The appeal of fluffy hair is that it can look incredibly sexy and achieve a laid-back appearance. It can also be added to hair of all lengths and various textures and complements styles like the mop or shag hairstyle.
How do I style my hair, so it's fluffy?
Fluffy hair can be styled in a variety of ways and is incredibly versatile. You can style it on short hair or long; you can opt for a heavily layered style and already voluminous like the shag, or opt for a cut with more structure like the faux hawk. To achieve fluffy hair, you want your texture to be voluminous but also feel soft and light, this can be achieved by using a diffuser, backcombing the hair, or blow-drying it upside down.
SUBSCRIBE TO OUR NEWSLETTER
Subscribe to our mailing list and get interesting stuff and updates to your email inbox.