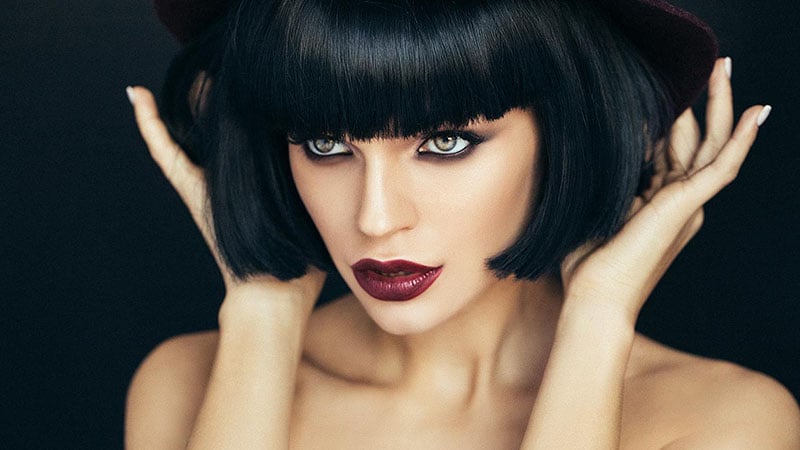 Whether you're looking to chop off your long locks into a short new 'do or simply want to refresh your cropped mane, an inverted bob can provide the perfect answer. The cut, which features a short back and longer front, is stylish and highly flattering. It also has the option to suit everyone, meaning ladies of all hair types and textures can embrace this chic style. To rock the look, you only need to find the right version for you. So, to help you with this mission, we've compiled a list of the chicest inverted bob hairstyles for women. Simply pick your favorite and take the picture to your hairdresser for a new look you'll love.
RELATED: 40 Most Stylish Bob Haircuts To Try
1. Long Inverted Bob
If you're feeling a little worried about chopping your long hair off into an inverted bob, why not try an extended version? The short back will provide volume and bounce, while the long front maintains the length that you're used to. Additionally, you'll have more freedom for styling and easily be able to shorten it further once you're ready.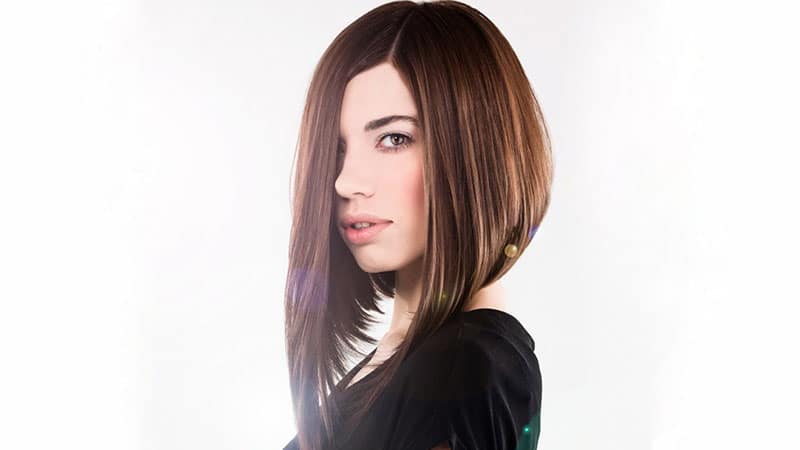 2. Short Inverted Bob
For ladies who love a cropped cut, a short, inverted bob can make an excellent choice. To tailor the look to suit your face, decide whether the front of your hair appears more flattering finishing at your chin or cheekbones. You can also choose between a side part and the middle part and whether you want to add bangs.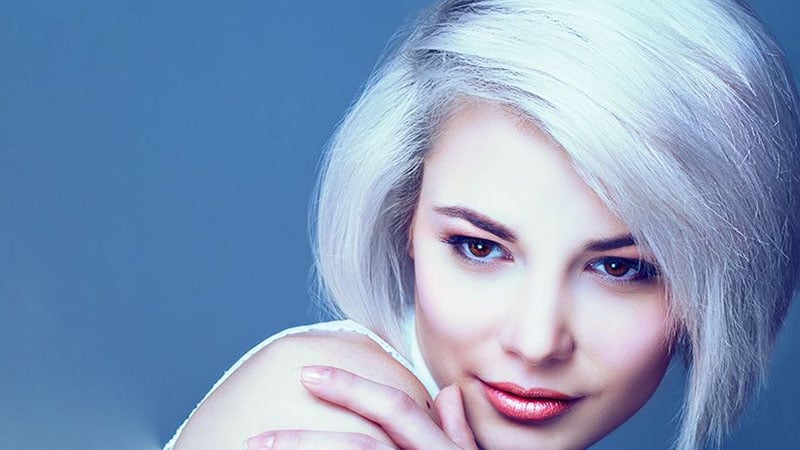 3. Layered Inverted Bob
Looking to give your inverted bob a modern boost? Try adding choppy layers. Adding layers to both the front and back of your cut can quickly create more volume while achieving an on-trend appeal. Just remember to style your layered look with soft waves if it appears overly round and poofy when worn straight.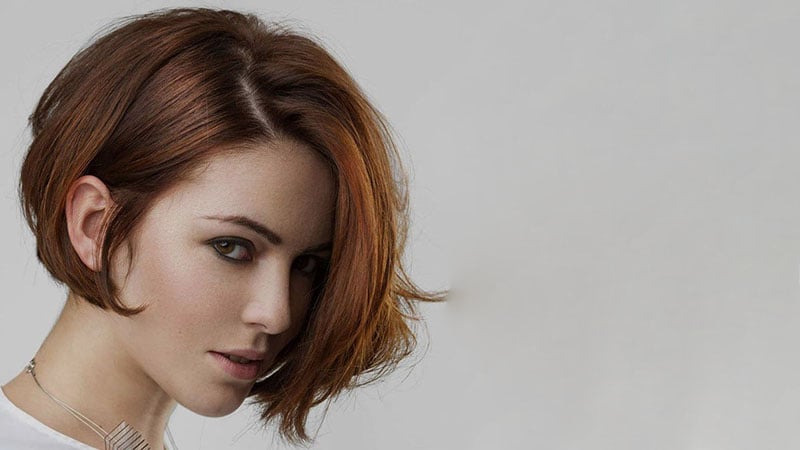 4. Inverted Bob with Bangs
For a bold take on the inverted bob, consider adding bangs. When paired with fringe, this cropped cut appears eye-catching and incredibly chic. While a full front fringe appears the most striking, you can also consider opting for a side fringe for a softer style.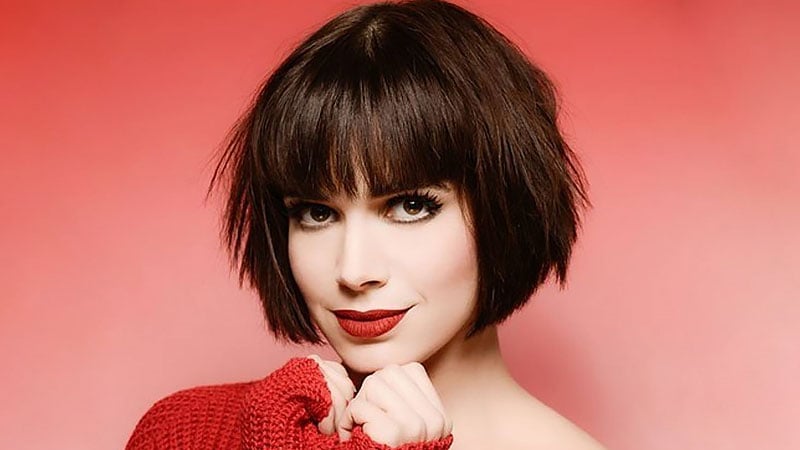 5. Curly Inverted Bob
There's no need to avoid a cropped cut just because you have curly hair. Short curly hair can look amazing in a variety of styles. All you need to do is find the one that's right for you. You can't go past a curly inverted bob if you want to showcase your curls and volume in all its glory. The cut will leave your kinks looking beautiful and full of bounce.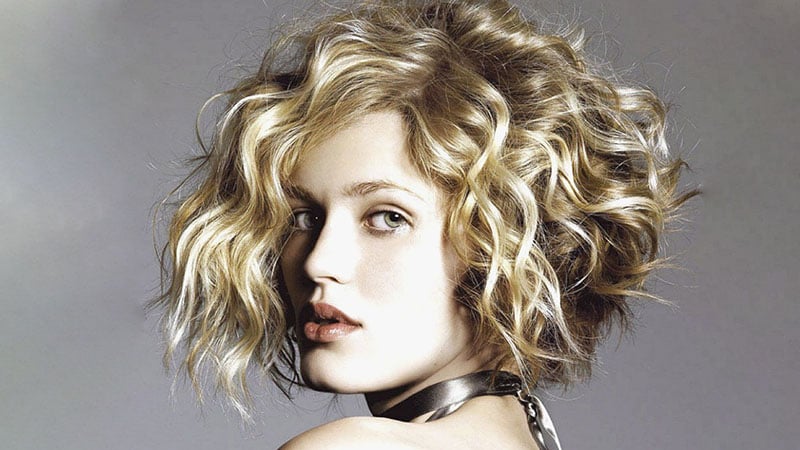 6. Medium Inverted Bob
Consider opting for a medium length for a flattering and feminine take on the inverted bob. To do so, ask your stylist to cut the front of your hair to finish a couple of inches below your chin and then blend to a shorter length at the back.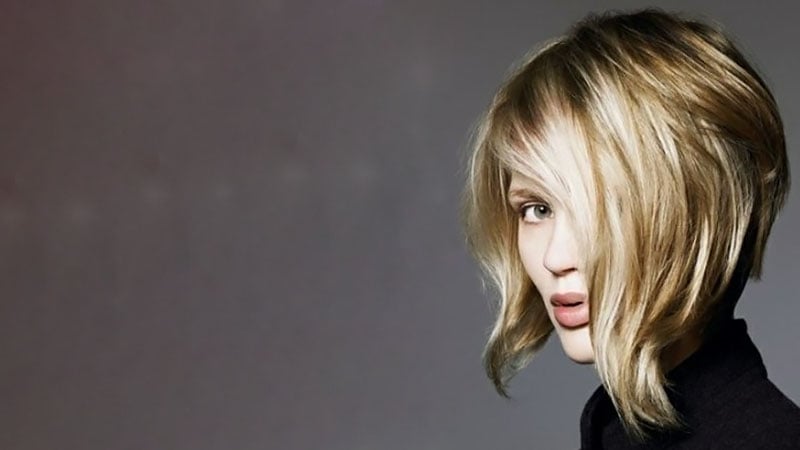 7. Stacked Inverted Bob
While all inverted bobs have stacked, some have more prominent stacking than others. So, if you prefer a sharper, more defined appearance, consider opting for an inverted bob with more noticeable stacked layers. Additionally, you can also ask your stylist about continuing the stacking through to the front of your hair from the back.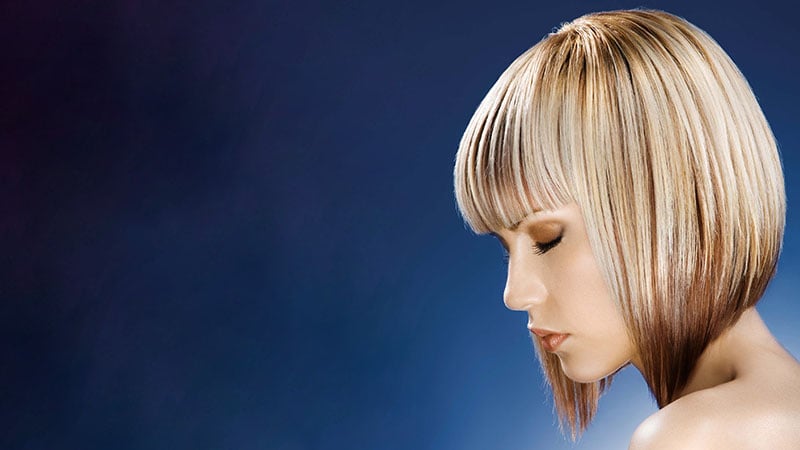 8. Short Inverted Bob + Bangs
A short, inverted bob with bangs is a cute and unique option for women. To rock the look, which is reminiscent of 1920s styles, add texture with a few choppy layers. Doing so will bring the cut into the 21st century without erasing its vintage charm.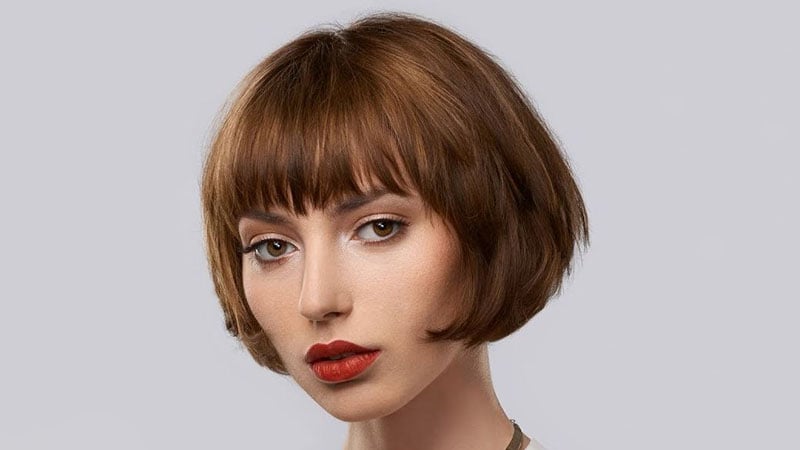 9. Long Inverted Bob + Bangs
A long, inverted bob with bangs is the perfect haircut for ladies who like to turn heads. The cut appears seriously striking and fashionable thanks to its sharp lines and angles. You can also consider adding a unique color or shaving your temples for an extra daring touch.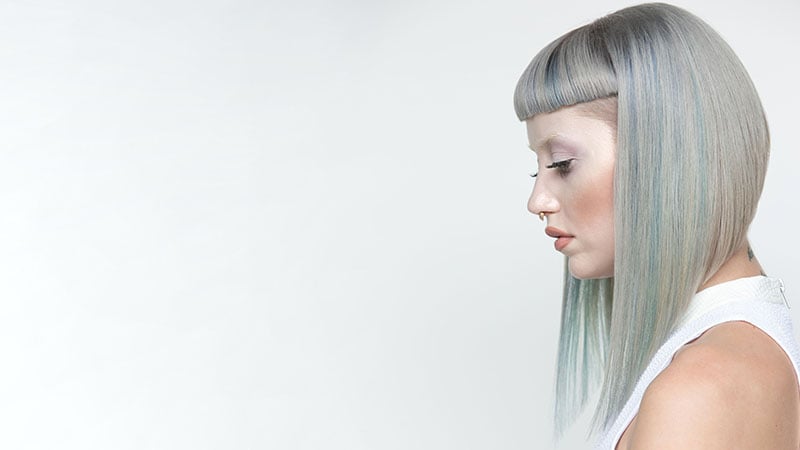 10. Inverted Bob for Round Face
Due to their stacking and A-line cut, inverted bobs can often appear quite rounded. As such, they can amplify a round face. To avoid this effect, try a textured version. Breaking up the circular line will keep your hair and head from appearing overly round. Also, be sure to select a longer bob that finishes at or below your chin. A shorter style that ends high will draw attention to your cheekbones and only make your face appear wider.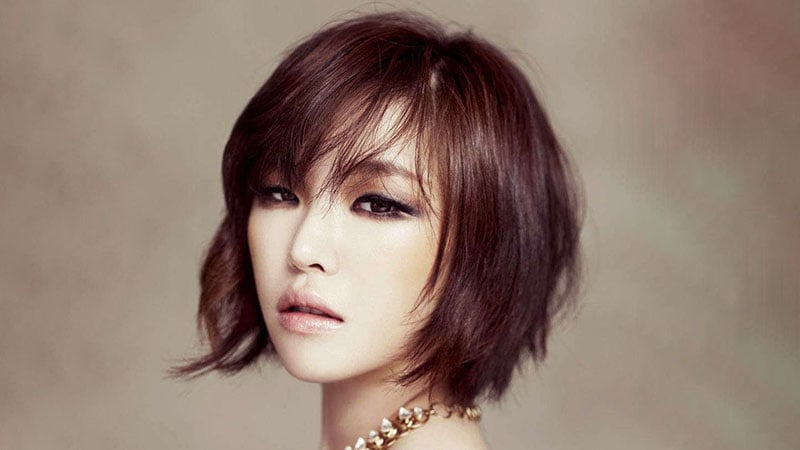 11. Long Inverted Bob + Layers
You can't go past the long inverted bob with layers if you're after a contemporary and casual bob hairstyle. This modern cut is entirely on-trend and perfect for modern women. It also looks fantastic paired with messy waves, meaning styling is quick and easy.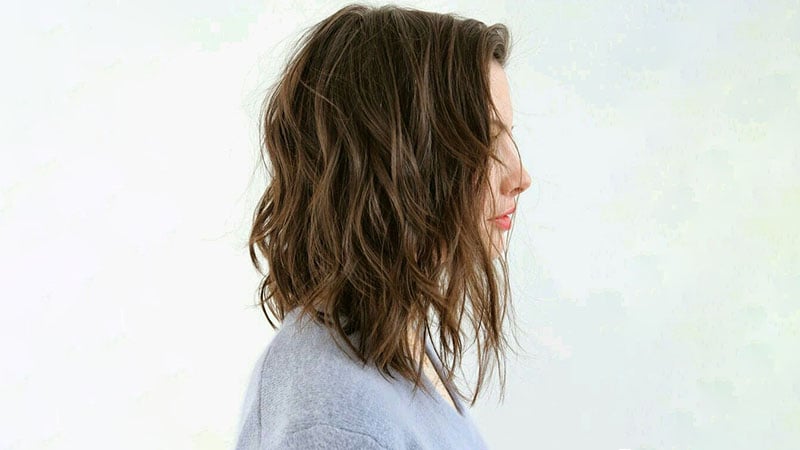 12. Short Layered Inverted Bob
Halfway between a traditional bob and a pixie cut, a short layered inverted bob is a cute and chic haircut for women. The style is particularly suited to those with small faces and delicate features but can be tailored to suit almost anyone.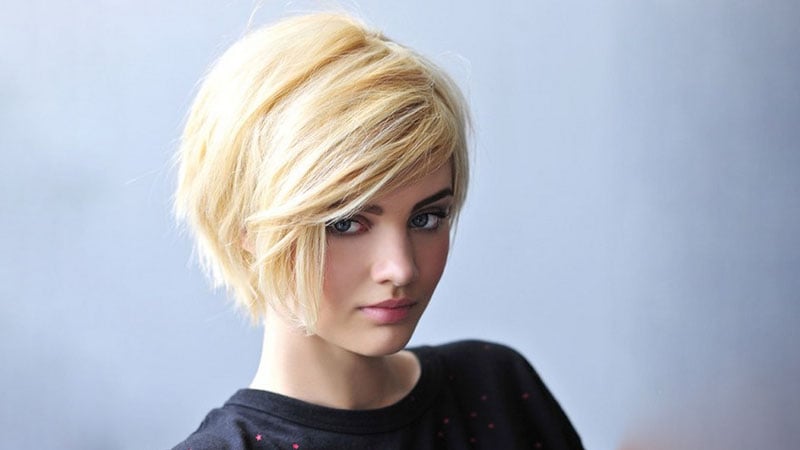 13. Choppy Inverted Bob
When it comes to modern hairstyles, it's all about texture. So, consider adding choppy layers to your inverted bob if you're after an on-trend crop. The result will be a cool, contemporary cut that looks great and is easy to style.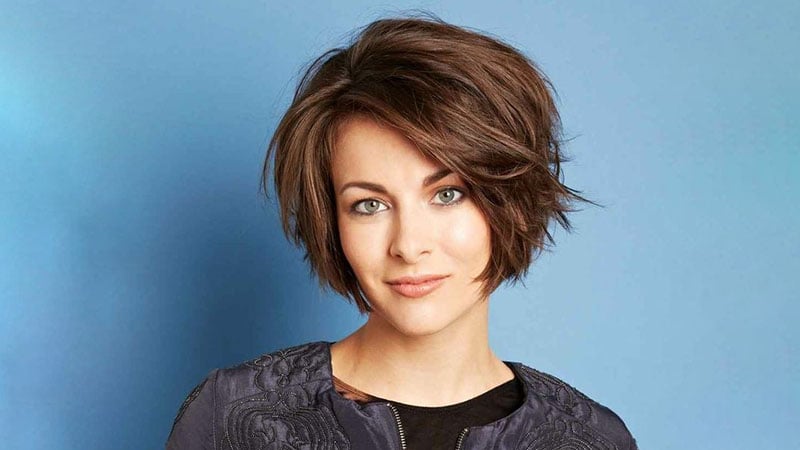 14. Wavy Inverted Bob
Whether natural or not, waves can appear utterly gorgeous when paired with an inverted bob. As the kinks and curls disrupt the otherwise sharp edges of the cut, the overall look is quite soft and more relaxed than straight styles.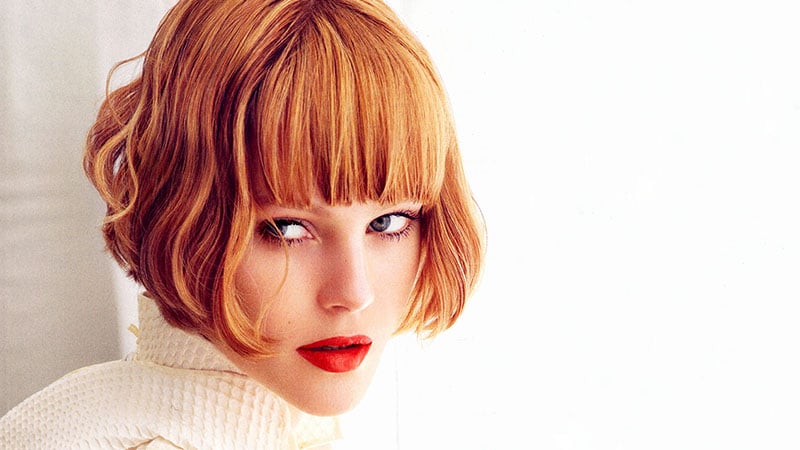 15. Inverted Bob for Fine Hair
If you have thin hair, you can still rock an inverted bob. However, you do need to tailor the look to suit your strands. To do so, try opting for a chin-length cut or longer and a middle part. Also, as inverted bobs already feature stacking, it's best to avoid adding extra layers, making the ends of your hair appear overly thin.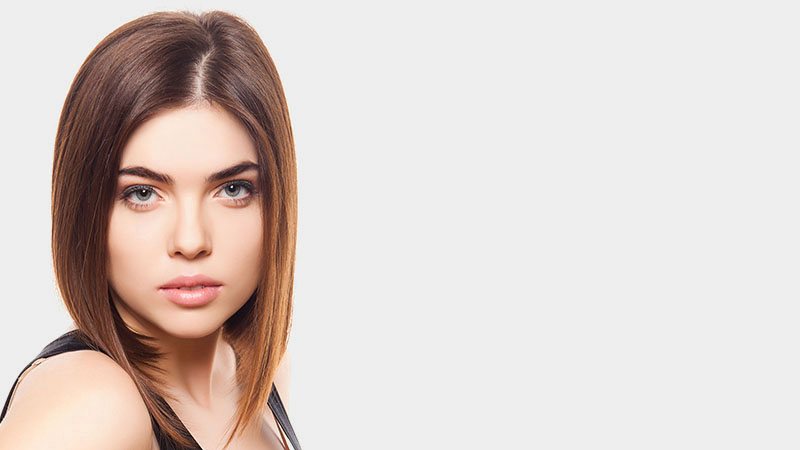 16. Inverted Bob with Side Bangs
For ladies with sharp facial features, side bangs can be incredibly flattering, especially when paired with an inverted bob. The cut, which features a rounded shape and sweeping fringe, creates a soft and feminine appearance that's highly complementary.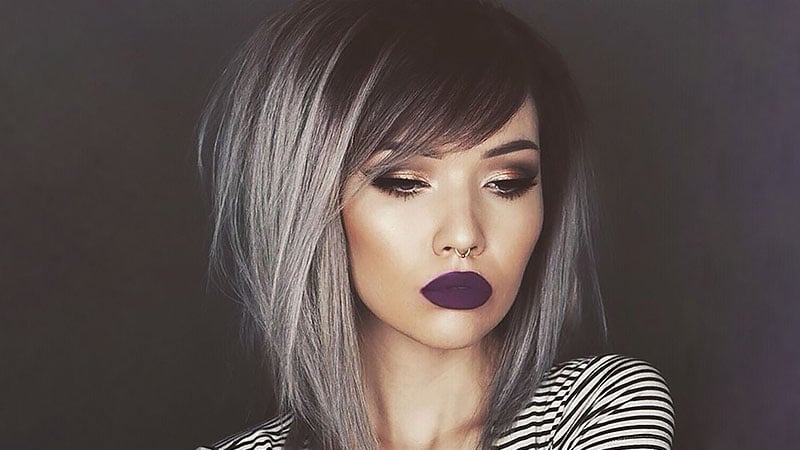 17. Short Stacked Inverted Bob
Hairstyles don't get much chicer than the short, stacked, inverted bob. This stunning cut appears seriously polished, especially when worn straight. You can also spritz on a shine spray after styling to enhance the look for a super glossy appearance.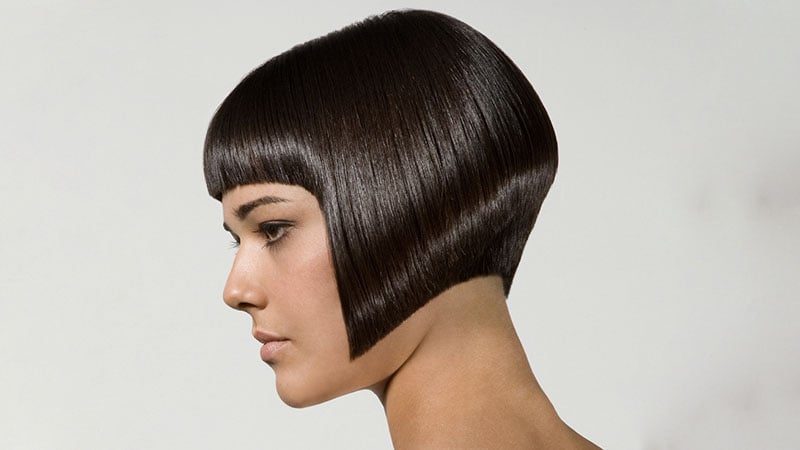 18. Blonde Inverted Bob
Want more fun in your life? Why not try a chic blonde inverted bob? A sleek inverted bob can look seriously fashionable when combined with a gorgeous blonde hue. Just remember to maintain the look by taking care of your color and receiving regular trims.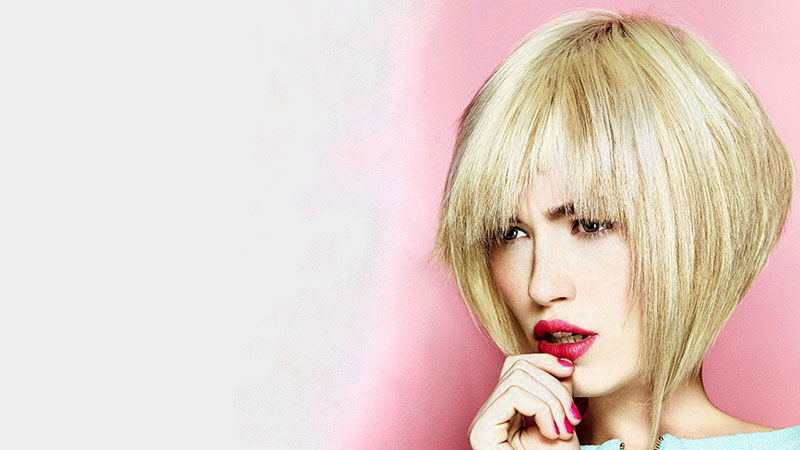 19. Inverted Bob + Shaved Nape
Consider pairing it with a shaved nape for a short and sharp take on the inverted bob. While the style isn't for everyone, it makes an excellent choice for ladies who love a bold and individualistic look.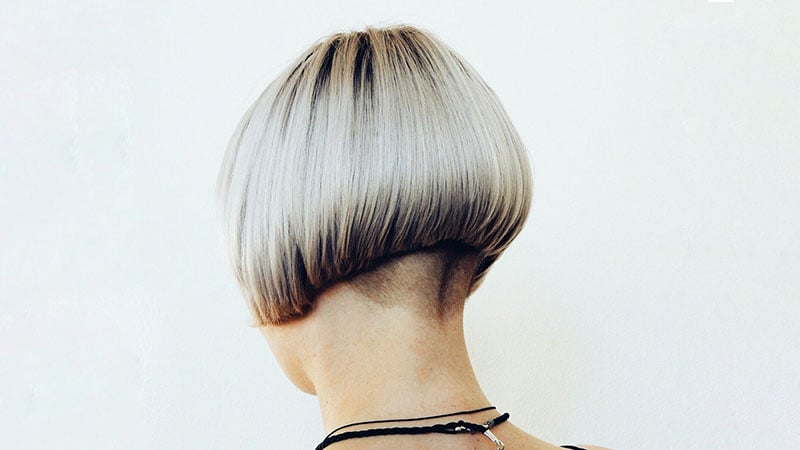 20. Shoulder Length Inverted Bob
Inverted bobs come in a variety of lengths. For a look that's both bold and chic, consider opting for a shoulder-grazing version. Want to turn the drama up even more? Add an eye-catching color, such as silver, platinum blonde, or even blue.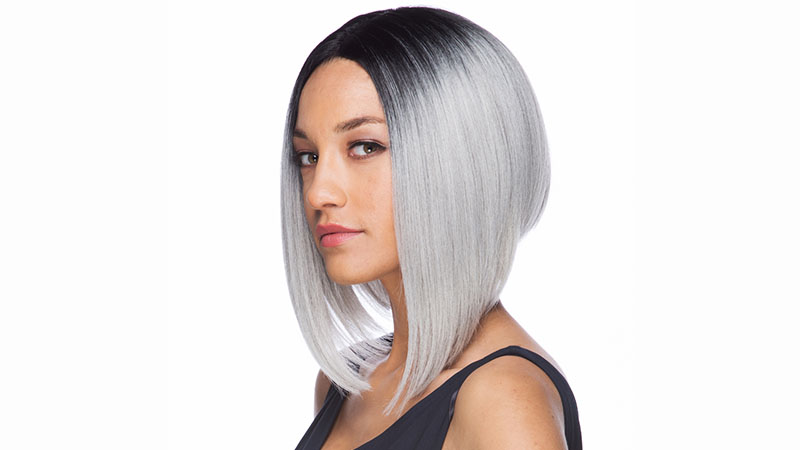 Inverted Bob FAQs
What is an Inverted Bob?
An inverted bob is a type of bob that features a short back and a long front. As such, it is similar to an A-line bob. However, the two do differ. Unlike a standard A-line bob, an inverted bob, which is also known as a graduated bob, features a tapered back with stacked layers. Therefore, the cut can often appear more curved at the back rather than flat. Of course, the amount of stacking can vary between inverted bob hairstyles. While some women like a low, blended stack that is quite subtle, others prefer short, more defined layers. Likewise, the difference in length between the front of the hair and the back can also vary from minimal to severe.
What is the difference between an inverted bob and a graduated bob?
A graduated bob is just another name for an inverted bob. Another similar style is the A-line bob, which is shaped similarly but has no layer stacking at the back.
How do you cut an inverted bob?
It's best to head to your hairdresser for cutting an inverted bob, as you want to make sure you get the layers and shape correct. Your stylist will start by establishing what shape and length you want. They will then start at the back, underneath, cutting on a downward angle towards the front, and moving forwards. They'll likely get the shape established first and then go back through and add layers.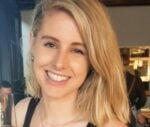 Taylah Brewer holds a bachelor's degree in fashion and business and is a skilled writer with several years of experience in the world of online content creation and copywriting. She is passionate about fashion, beauty, and all things lifestyle-related and has been writing for The Trend Spotter since 2016. She currently works as the Head of Digital & Ecommerce at White & Co.
SUBSCRIBE TO OUR NEWSLETTER
Subscribe to our mailing list and get interesting stuff and updates to your email inbox.