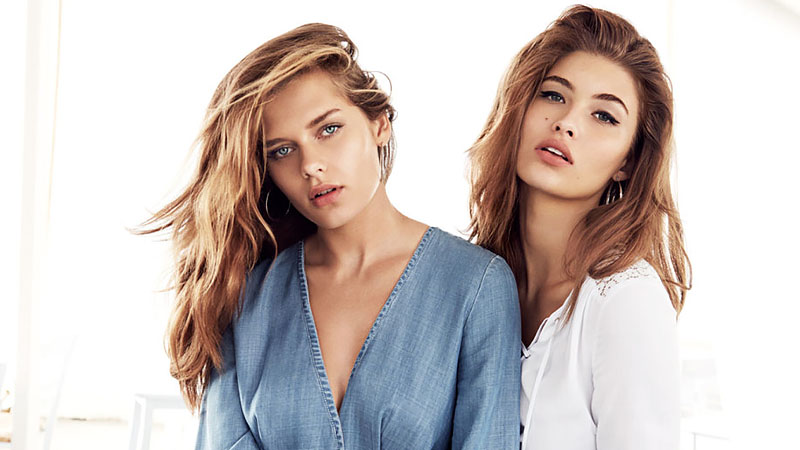 While choosing a hair color that is right for you is essential to creating a great look, finding the perfect highlights to complement that hair color is just as important. Highlights have an incredible impact on your overall look, giving your hair dimension and enhancing your natural beauty. By simply adding the right highlights, you can frame your face, bring out your eyes, define your cheekbones, and even give your complexion a sun-kissed glow. The key is choosing the right highlight shade for you and adding them in the right spots and amounts. Choose the wrong color of the highlight, or place them incorrectly, and you could end up with a head full of stripes rather than gorgeous natural-looking hair.
RELATED: How to Choose The Best Hair Color That Will Suit You
Black Hair with Highlights
Black hair can really benefit from the addition of highlights. In the right tone, highlights can lift black hair and give it a new life. The only trick to making this look work is to choose the right color for you and to achieve it in your hair. As black hair is so dark, it may take you a couple of appointments to reach your desired highlight color. Without extra salon visits, you could be left with a brassy look, so be sure to see the process through. When you attend the salon, ask your stylist for highlights in either rich brown hues, golden brown tones, or creamy chocolate colors. These brown colors will best suit your dark hair and create radiant results with a subtle vibrancy. Choose a shade that is close to your base hue in order to avoid the highlights looking too bright and unnatural. For this reason, you should also aim to avoid blonde highlights. If you really want a light hue, however, try a rich caramel hair color instead.
RELATED: 25 Sexy Black Hair With Highlights Ideas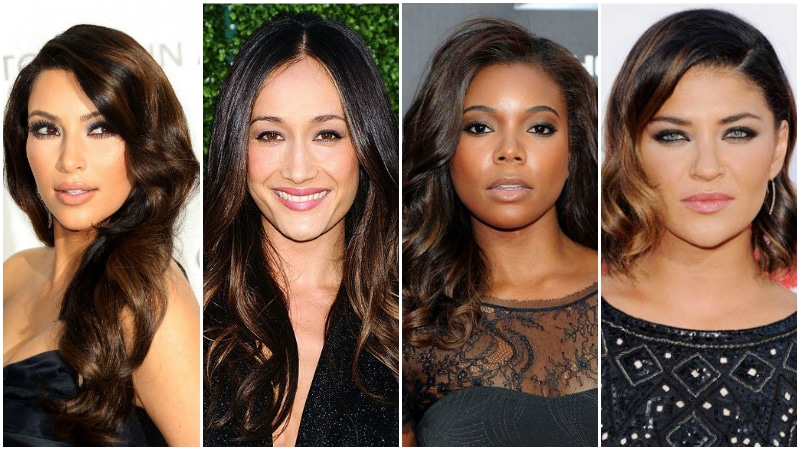 Dark Hair with Red Highlights
Red highlights can be very flattering on dark hair but remember that they will transform the appearance of your hair, so be sure that you want them before heading to the salon. If you are up for the change, these highlights are a great way to update your dark hair, especially if don't want to change your color completely. Red highlights will add vibrancy to your hair that is not possible with other colors. A great alternative to plain browns and unsuitable blondes, red highlights add shine to hair and glow in the sunlight. The color is also highly flattering on women with both dark hair and a dark skin tone. Choose between vibrant red hues, such as cherry, and lighter copper tones, as well as spicy, red-based cinnamon and auburn shades, depending on your overall style. While rich red hues will have a flattering contrast with dark hair, copper and auburn tones will blend more easily.
RELATED: 50 Hottest Red Hair Color Ideas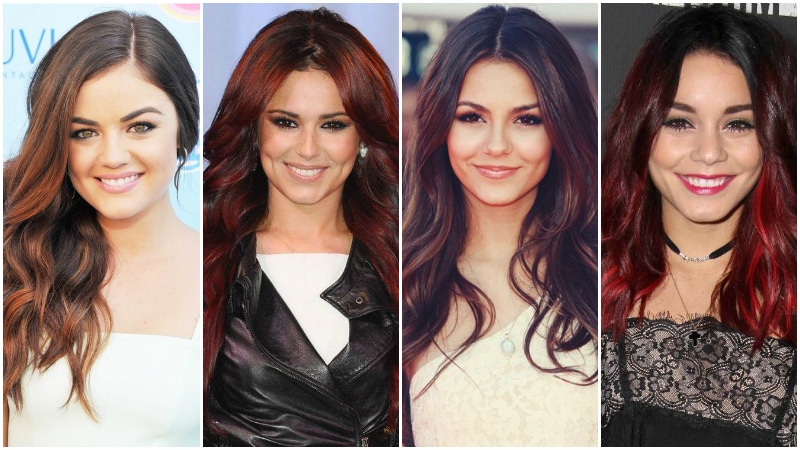 Brown Hair with Highlights
Whether your brown hair is long or short, it will benefit from the addition of some strategic highlights. Brown hair tends to be duller than blondes and less glossy than blacks, so without the aid of highlights, it can appear flat and plain. Add highlights in brown hues, such as caramel, walnut, toffee, or bronze, and you'll immediately notice your hair appearing more radiant without looking over the top. Brunette women with medium skin tones tend to best benefit from intense brown highlights and toffee tones, while pale skin ladies should choose lighter highlights, including caramel, honey, and dark blonde shades. By selecting highlights with warm undertones, such as toffee and caramel, you'll also create a golden glow for your skin and give your hair a natural, sun-kissed appearance. Auburn hair, is another great hue for this reason, as its warm tone blends perfectly with brown hair for a sunlit look. If you want to lighten up your hair dramatically, however, you can also consider a balayage look, with blonde highlights painted on and focused on the ends of the hair (where the sun naturally hits).
RELATED: 60 Best Brown Hair with Highlights Ideas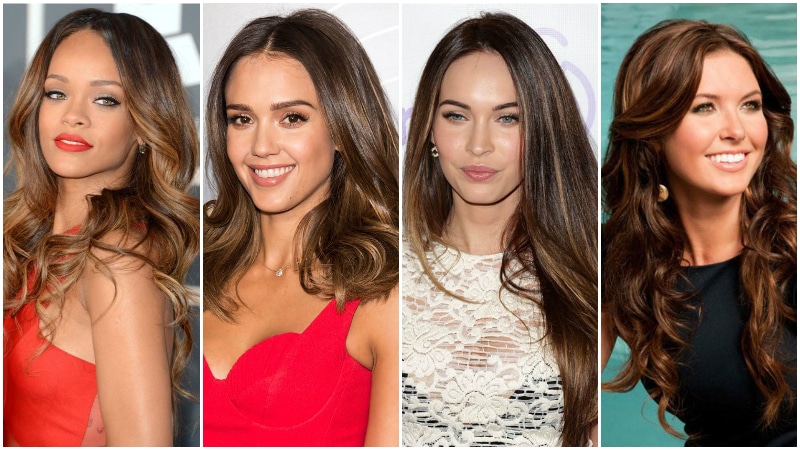 Blonde Hair with Highlights
Blonde hair naturally has highlights, which is why it is important to include blonde highlights whenever dyeing your hair blonde. As one shade all over can be quite unflattering, adding some pieces which are a shade or two lighter than your base color will do wonders for creating a gorgeous, natural-looking blonde (even if it's from a bottle). Choose between platinum blonde highlights, which look best on cool skin tones, and golden blonde highlights, which work perfectly for warm skin tones. Ask your colorist to focus your highlights on the ends of your hair with only a few going all the way to the roots for a more natural appearance. Adding some face-framing pieces will additionally create a naturally flattering appearance. Also, make sure to keep your highlights quite thin as the variation in tone is much easier to spot in light hair and can look striped if they are too thick. If you're worried about your overall look appearing too light, however, you can also consider adding some light brown or dark blonde lowlights for a more dimensional appearance.
RELATED: 17 Best Shades of Blonde Hair to Try Now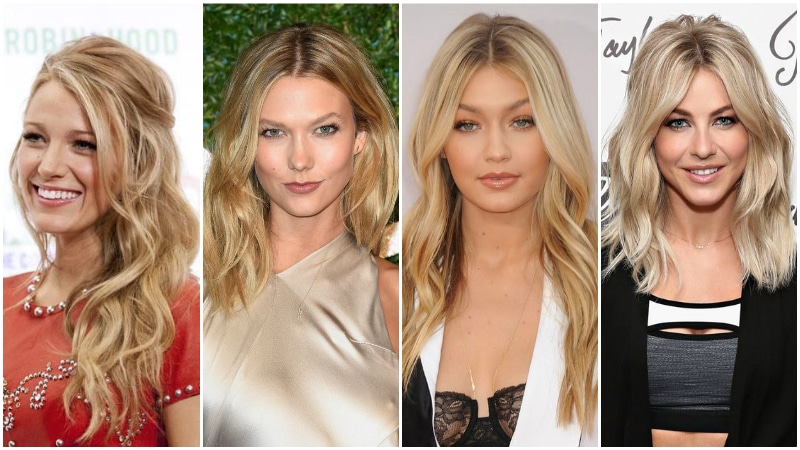 Colored Highlights
While we mostly aim for our highlights to look natural, there are times when the wow factor of colored highlights is just too good to resist. This year celebrities and fashionistas swapped their usual browns and blondes for pink hair, blue hair, and even rainbow hair hues. In particular, pastel highlights have become hugely popular, with the unique colors offering unexpectedly flattering results. The soft and ethereal tones of candy pinks, light lavenders, and baby blues have captured everyone's interest and put some fun back into hair coloring. Best suited to blonde-haired beauties, pastels are particularly flattering on pale skin tones. While blonde women look great with these soft tones, brunettes and black-haired ladies can relish the fact that they look superb with bright, vibrant hues, such as electric blues and bold magentas. All it takes is just a few thick highlights on the underside of your hair, and you'll have an unbeatable flash of color for every occasion. If you're unsure about such a bold color, though, try using some temporary dye or hair chalk first.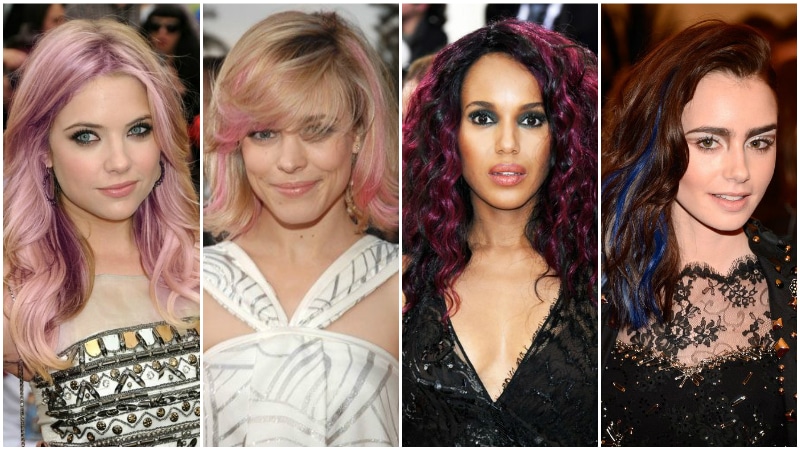 Hair Highlighting Tips
To achieve great highlights, aim for a tone that is approximately two shades lighter than your base hair color. While one or two different highlight shades (or lowlight shades) are great, try not to add any more, or your hair will begin to look like a rainbow. If you have warm hair color, stick to warm highlights, and if you have cool hair color, stick to cool highlights for an organic look. Just make sure that the hue isn't too close to your skin tone, as this will cause a clashing effect.
While darker hair tends to suit thicker highlights best and lighter hair works well with thinner ones, all hair types can benefit from highlights that vary in size. Try balayage for a natural sun-kissed look. Take care of your highlights with a color-safe shampoo and heat protectant before styling to ensure that you get the most out of your color.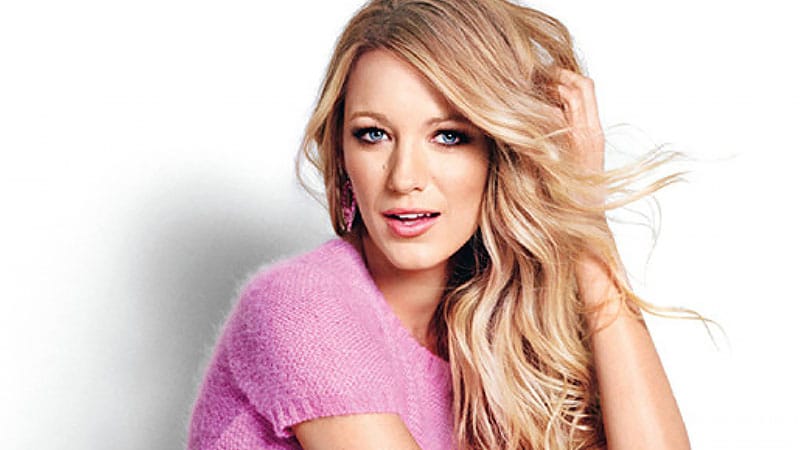 Hair HIghlights FAQs
Which color is best for highlights?
The best color for highlights is one that is two shades lighter than your base color. That way, it looks more natural. You'll also want to try to match undertones mixing cool with cool and warm with warm, so there's cohesion across your hair.
What goes first highlights or color?
When you're getting your hair professionally done, there are a few different techniques for adding highlights. The most common is foiling, which is done first, followed by the base color around the foils. Then it's all rinsed out together. If you're doing your own highlights at home, it's a better idea to do your base color first, then follow up with the highlights. That makes placement more manageable, and you don't have to worry about messing up your sections.
Do highlights look good on everyone?
Highlights will look excellent one everyone, as long as they're done well. Soft, natural highlights are a great way to add dimension and movement. However, if they're done poorly, you may end up looking like a zebra, so make sure you choose a trusted colorist. Of course, highlights are entirely personal preference, and single shade hair also looks beautiful, so it's up to you if you decide to get highlights.
Do Highlights damage hair?
Highlights generally require the use of bleach or lightener. As such, any time you chemically alter your hair, it will cause damage. On the bright side, highlights use such small sections of hair that it limits the damage. Plus, there are ways to can minimize harm and repair your hair. Use a good conditioning treatment regularly, and give your tresses some extra nourishment from time to time.
Is it better to highlight or color hair?
Whether you do highlights or an all-over color is a personal preference, and neither is better than the other. Highlights can cost more and take longer, but they add natural dimension and interest. On the other hand, a single process color can be quicker and cheaper. It can be bold and accentuate a trendy haircut; however, you don't benefit from different shades mingling throughout.
Which hair color is best for highlights?
The best thing about highlights is that it works on all hair colors. It lends itself particularly well to blondes and brunettes, as there's so much variation of shades on those color spectrums. However, highlights look just as good on black, red, and brightly colored hair.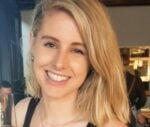 Taylah Brewer holds a bachelor's degree in fashion and business and is a skilled writer with several years of experience in the world of online content creation and copywriting. She is passionate about fashion, beauty, and all things lifestyle-related and has been writing for The Trend Spotter since 2016. She currently works as the Head of Digital & Ecommerce at White & Co.
SUBSCRIBE TO OUR NEWSLETTER
Subscribe to our mailing list and get interesting stuff and updates to your email inbox.