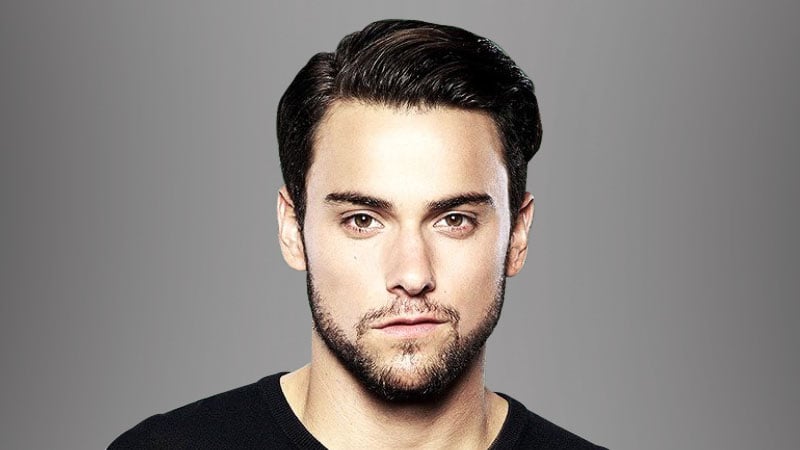 A full face of hair is not for everyone. Luckily, there are many styles that let you enjoy the masculine look of a beard, without committing to big, bushy whiskers. The chin strap beard is one of those excellent options. With a long history, dating from the 18th-century, this beard has evolved over time. It's incredibly versatile and can be styled in multiples ways.
1. Patchy Chin Strap
Even if your facial hair growth is a bit hit and miss, you can still rock a chin strap. A patchy chin strap benefits from leaving a bit more hair on the neck, to give the illusion of fullness. However, by the nature of the style, it's a thin strip of hair along the jawline and chin, so hair thickness matters less in this beard. Just keep a neat and tidy hairstyle, so you don't look disheveled.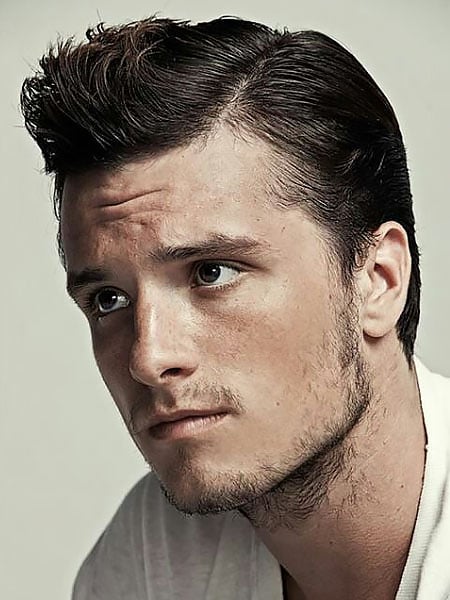 2. Chin Strap Beard with Goatee
Combine your chin strap with a goatee for a rounded-out look. The chin strap is a perfect anchor for a goatee as it gives definition and shape to your face. You could combine it with many goatee styles, from the jaunty Van Dyke to the classic full goatee. Try to balance your goatee's thickness with your chin strap's thickness for a consistent look. This combination becomes a very versatile option that can be worn with many hair and clothing styles.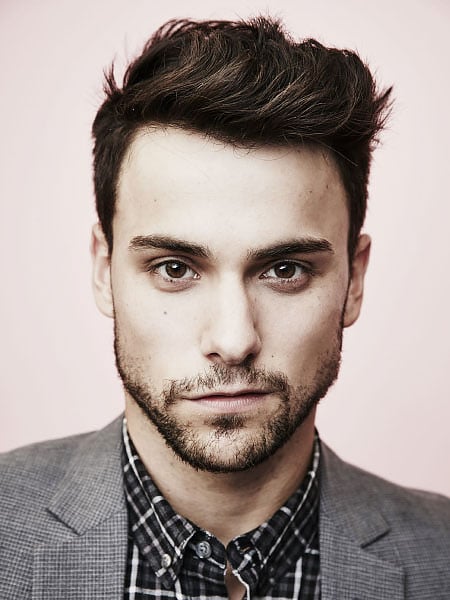 3. Isolated Chin Strap
The isolated chin strap is a very traditional take on this beard style. The beard features clean-shaven cheeks, upper lip, and neck, and the hair follows the jawline around to the sideburns. It's a simple style that works well for gents with a diamond, square, round, or oval face.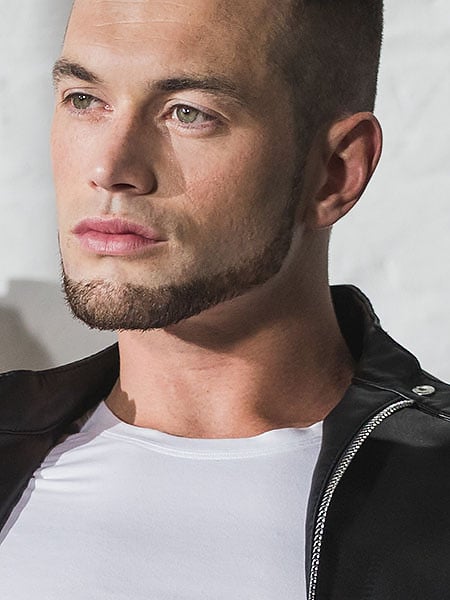 4. Subtle Chin Strap
Avoid committing to the hard lines and distinct styling of other chin strap beards, by opting for something more subtle. A subtle chin strap beard keeps the majority of hair along your jawline but doesn't fuss with ensuring that the lines are precise with sharp edges. It's a more natural look, that's also more forgiving if daily shaving isn't your vibe. A little bit of stubble or slightly longer length is fine with this look. Just make sure you do tidy up with a trimmer occasionally.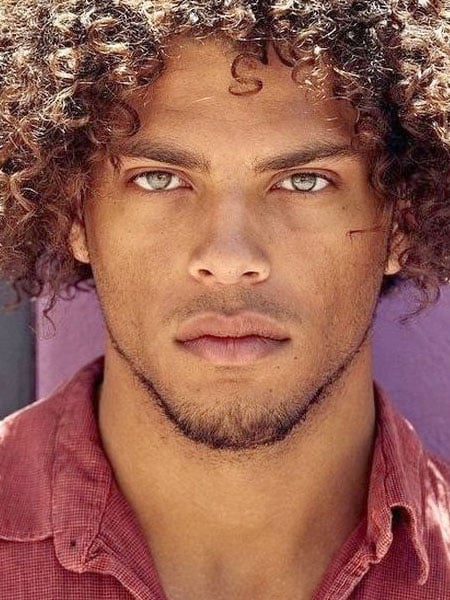 5. Beardstache with Chin Strap
A beardstache is when your mustache is longer than your beard, so the 'stache the main feature of your facial hair. Pairing it with a chin strap beard is a great option because the disconnect already lets the 'stache do the talking. The chin strap will frame your face well, accentuating a strong jawline. This combination will have you looking McSteamy in no time.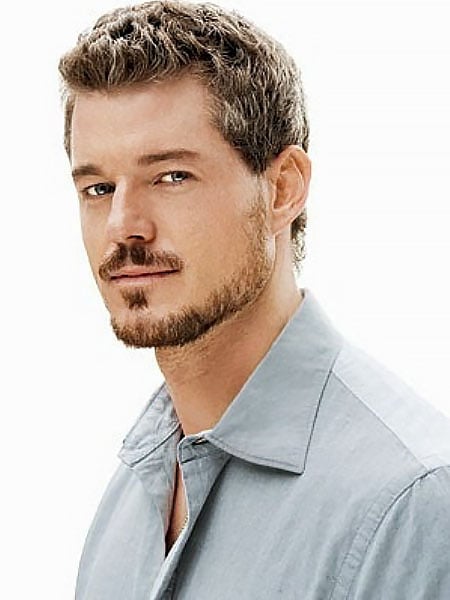 6. Thin Chin Strap Beard
The thin chin strap is another very traditional take on the chin strap beard. The style is perfect for defining a strong jawline. However, getting your lines straight and keeping the edges neat is the key to pulling this style off. You may need to head to your barber for the initial styling cut, though, if you have a steady hand, maintaining it yourself should be easy.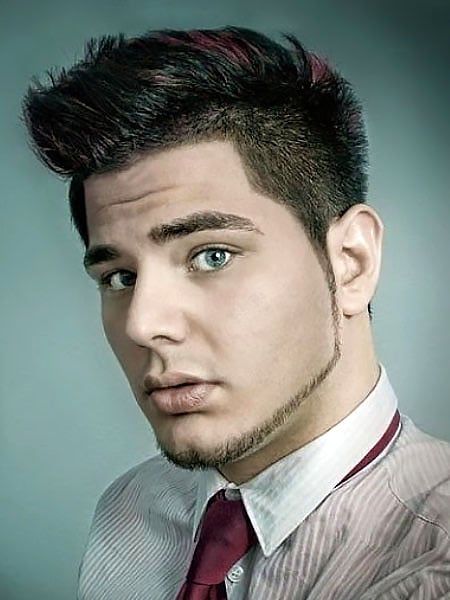 7. Classic Strap Beard Without a Mustache
Clean-shaven cheeks and neck make for a classic chin strap style. Just like the isolated chin strap, the classic strap is great for gents with diamond, square, round, or oval faces. It can both accentuate the jawline, or round out your face, giving additional balance. Keep it in check with regular maintenance; however, the sharpness of the edges is entirely up to you. It works both with natural edges that taper out, or precision lines that are as sharp as your witty humor.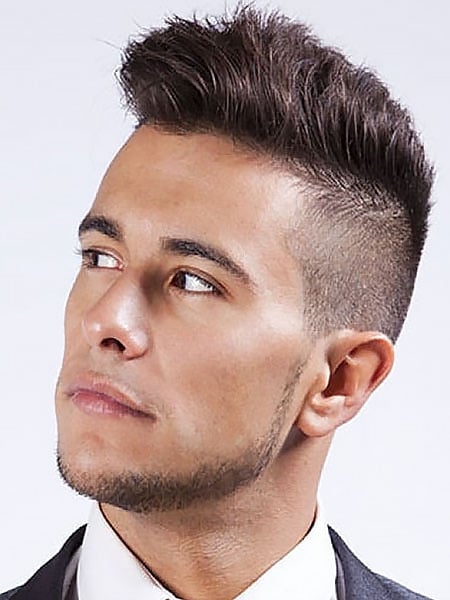 8. Defined Chin Strap Beard
Keep looking sharp with a well-defined chin strap beard. This beard style is ideal if you have well rounded facial hair growth. Contrast this look with a classic hairstyle or something edgier like a faux hawk. Alternatively, a slightly longer tousled hairstyle will complement it well. However, you'll want to avoid looking like a hot mess by occasionally tidying up the cheeks and neckline.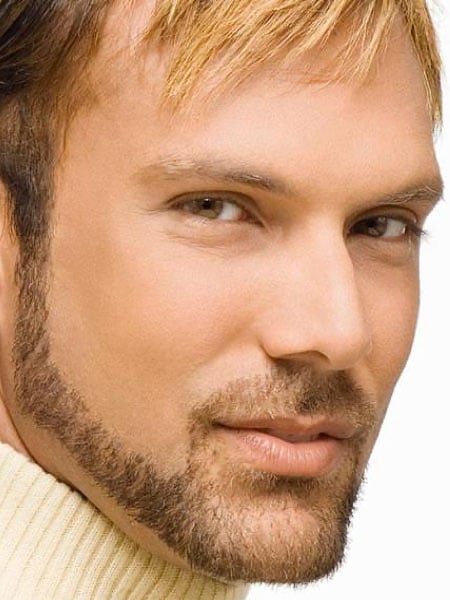 9. Natural Chin Strap with Moustache
Team your natural hair growth along your jaw with a mustache for a stylish casual look. A natural chin strap means you don't need to worry about keeping tight lines and sharp edges. You also don't need to fuss about your neckline as much either. Meanwhile, a mustache will bring a bit more character to your face. This versatile look is at its best when your hair is evenly trimmed, with the number two or three settings on your trimmer the ideal length.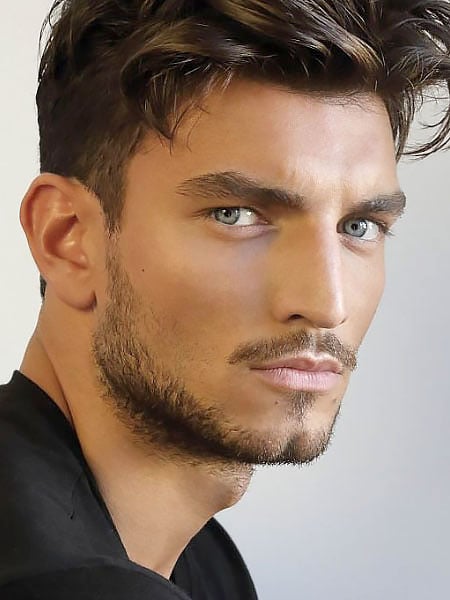 10. Grey Hair Chin Strap
Sporting a chin strap beard will add some serious silver fox vibes to any grey-haired man. However, the secret to not looking like a 19th-century politician is to keep the style shorter and neat, perhaps pairing it with a mustache. Salt and pepper coloring in the beard provides brilliant texture. Embracing a stylish haircut, such as a fade, faux hawk, or undercut, will complete the look.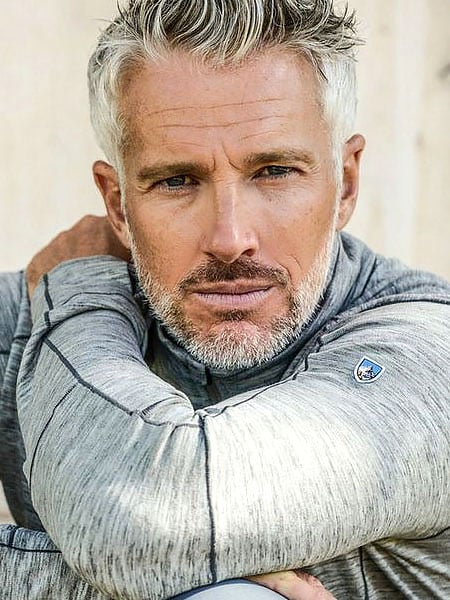 11. Long Cruffy Chin Strap
If you have a more cavalier approach to life, then the long scruffy chin strap might be your gig. Keeping it easy and casual, this style is less concerned with shape and definition. You can let things run their course, and allow the length to grow, keeping the just cheeks, neck, and upper lip trimmed. However, do remember, there is a difference between messy and derelict. Running a trimmer over every two or three weeks or so is a good idea. You can also balance the look with a tidy hairstyle for a nice contrast.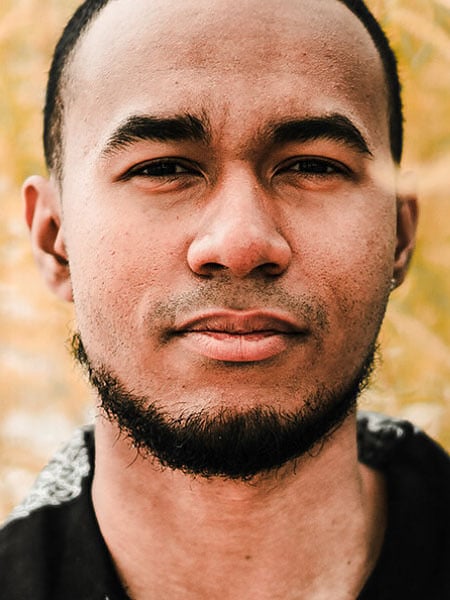 12. Chin Strap Beard Black Man
The most stylish black men sport some of the best chin strap beards. Craig David rocked it back in the early 2000s, Drake is vibing it now, and LeBron James wore this statement style on the court. Chin straps work well for black men because the natural texture of their hair gives body and depth to the beard.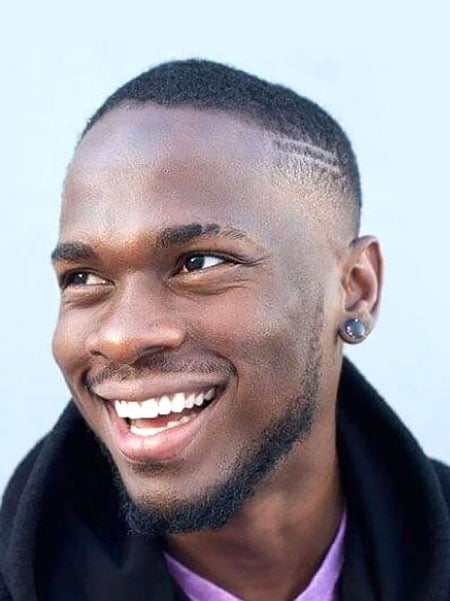 13. Imperial Mustache with Chin Strap Beard
Any gent who rocks an imperial mustache is down with making a bold statement. Like the beardstache and chin strap combination, pairing an expert level imperial 'stache with a short chin strap is a strategic move. The beard balances out the mustache, upping the masculinity of the look without detracting from the 'stache. It takes a confident man to wear this look, but it's impeccably stylish when it works.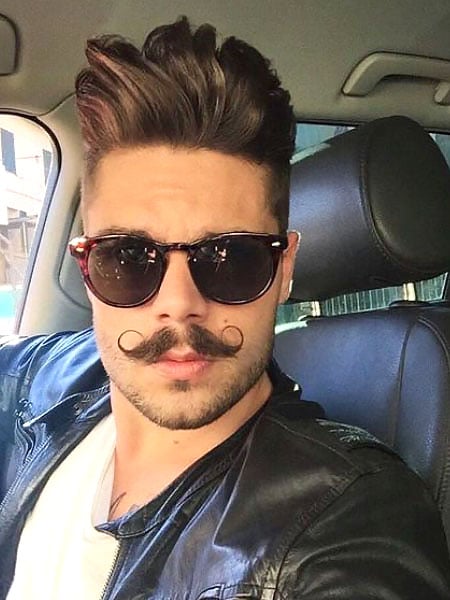 14. Long Chin Strap Beard
Long chin strap beards are also sometimes called curtain beards. The hair comprehensively covers the chin, but the neck and cheeks are kept clean-shaven. A long chin strap is perfect for gents who have thick, fast facial hair growth, but like the chin strap look. It allows you to wear the style without having to trim often. Even longer variations of this style include the Amish beard, and the Old Dutch style, once sported by Abraham Lincoln.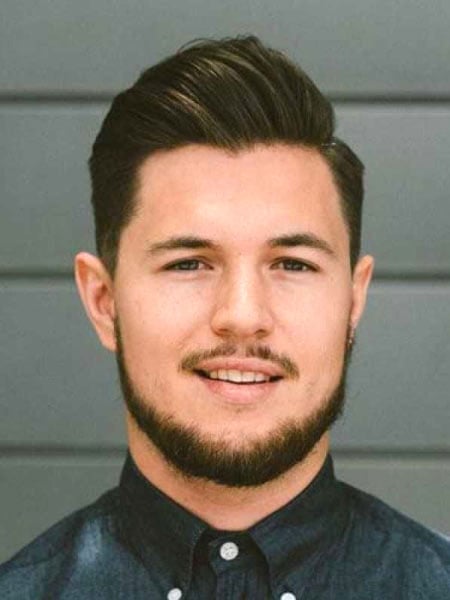 15. Cool Chin Strap Beard
The cool chin strap beard is less about the actual style and more about your vibe and styling. Even if you're not a Formula One driver like Lewis Hamilton, you still pull this look off. Looking put together is the key to casual cool. Keep things simple. Styled hair, freshly trimmed facial hair and a slick pair of sunnies are the perfect start. Staying simple, opt for a quality black t-shirt and a pair of well-fitting jeans. If bling is your thing, feel free to add a heavy chain or earring. Keep in mind that confidence is key, and unless you're authentic and comfortable, you won't project confidence. As such, take inspiration from your own style, but perhaps level up by investing in well-made or designer pieces. Check out our men's style guide for tips on how to wear your favorite pieces.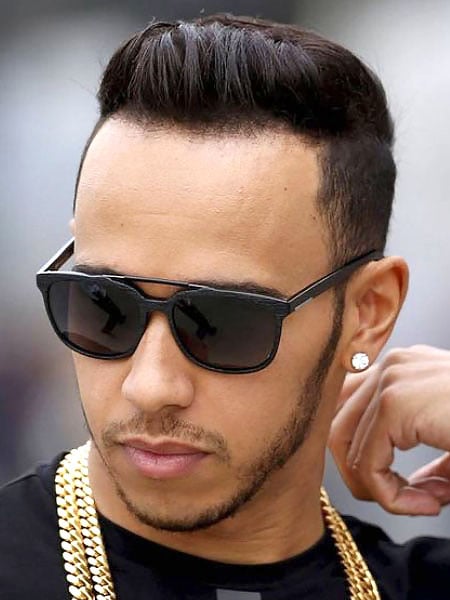 FAQs
What is a chin beard called?
Chinstrap beard styles are for individuals that do not want to commit to a full face of hair, and this look works particularly well on men with strong facial features. It can be a masculine option and tends to be quite flexible in thickness, length, and shape.
How to grow a chin strap beard
There are many different shapes of chin strap beard to choose from, but if you want to grow a beard like this, you need to have a consistent length first; you can then trim and shape it, using a razor to sharpen the look. Depending on your chosen style, for example, an isolated chin strap that focuses on clean lines from the jawline around to the sideburns, it can be hard to maintain. In general, chin straps are masculine and attractive on most face shapes.
How to shave your beard into a chin strap?
To create a chin strap beard, you need first to grow your facial hair to the same length, then trim it and define your beard shape. There are many different chin strap styles to choose from, including a chin strap beard with a goatee or a natural chin strap with a mustache. Once you have determined which look is best for you, you can use gentle strokes to achieve your desired look. To sharpen the appearance, use a precision trimmer.
Is a chinstrap beard attractive?
Depending on your chosen chin strap appearance, it can be hard to achieve the overall look. That said, it is an incredibly versatile option, which is masculine, modern, and tends to look good on most face shapes.
Do girls like chin strap beards?
Whether a woman likes a chin strap beard is down to personal preference, and deciding on the right beard shape should be a decision you make for yourself and no one else. Most women find short stubble or clean-shaven men to be incredibly attractive, but if you pick the right beard for your features, this will be equally appealing. The facial shape is the most important factor when deciding on your look.
SUBSCRIBE TO OUR NEWSLETTER
Subscribe to our mailing list and get interesting stuff and updates to your email inbox.