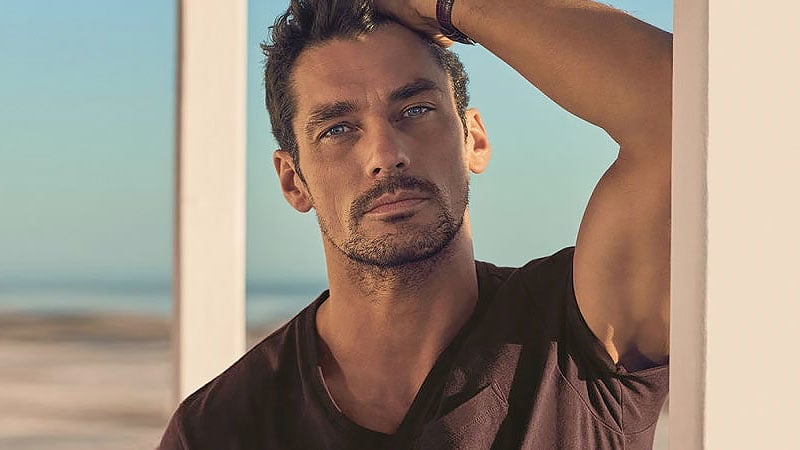 Embrace your masculinity with these attractive short beard styles. If you're not sure about rocking a beard or simply don't want to spend the time growing your facial hair out, then these are the styles for you. They look fantastic and are relatively easy to maintain. Plus, short beards are also perfect in summer, are more office-friendly, and you can easily change things up.
RELATED: 27 Best Beard Styles for Men
RELATED: 12 Coolest Black Men Beard Styles
1. Short Boxed Beard
A short box beard is just a short version of the full beard. The ideal length is around three-quarters of an inch. It's another masculine style that's great in summer, and exceptionally versatile. Rock this with basically any hairstyle, including a bald head. Additionally, a short boxed beard can be a little more workplace friendly and easier to maintain than a full beard. The beard covers most of the bottom half of the face and includes a mustache. Another benefit of this style is that if you keep a lower cheek line, it will accentuate your cheekbones.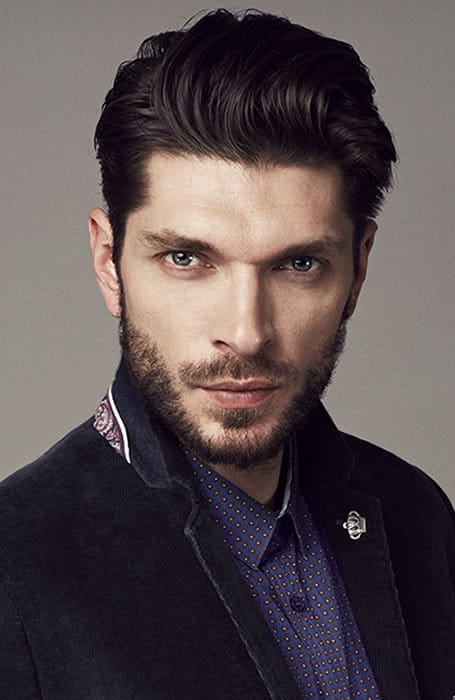 2. Beardstache
Perhaps the most famous beardstache was worn sensationally well by Henry Cavill in Mission: Impossible – Fallout. However, you don't need to be an international spy or movie star to rock this unique and masculine beard. This style is essentially a short boxed beard, but with the cheeks, jaw, and chin trimmed shorter than the mustache. As such, the mustache is clearly defined from the beard. Maintain the additional length in your 'stache with beard oil, and regularly trim the beard section.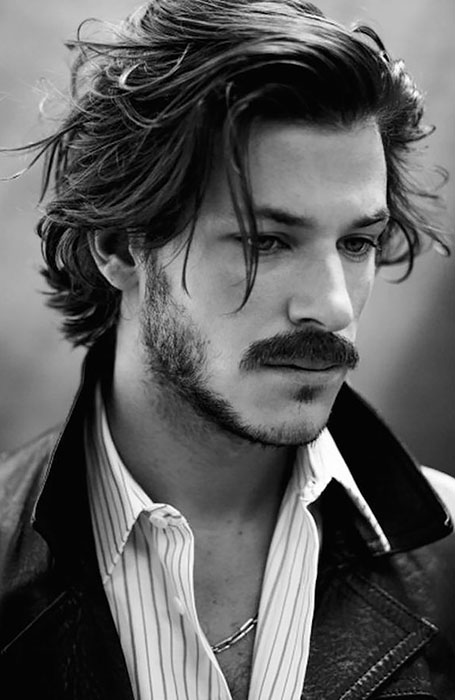 3. Van Dyke Beard
If your vibe is more roguish, then the Van Dyke beard is for you. This short beard gets its name from 17th-century Flemish painter Anthony van Dyck. Modern-day celebrity fans of this beard include Johnny Depp and Pierce Brosnan. The style is characterized by a classic goatee styled with a soul patch and an unattached mustache. The Van Dyke is an excellent choice for younger gents and anyone with patchier hair growth, as it's more forgiving. Maintenance involves keeping the cheeks and jawline clean, and length trimmed occasionally.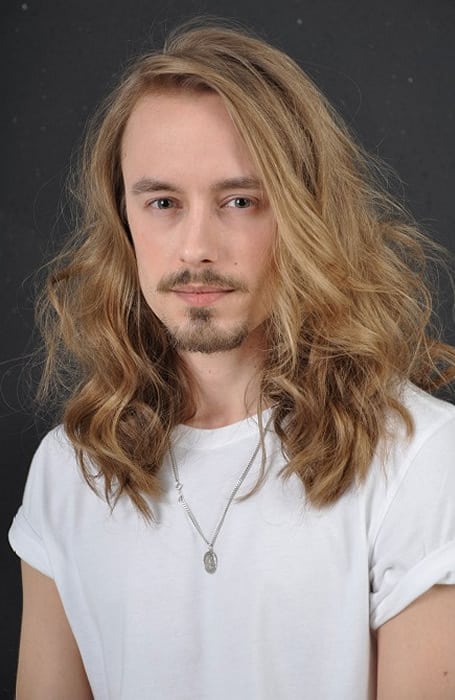 4. Royal Beard
Combine a mustache and a chin strip, and you have yourself a royal beard. The chin strip is a section of hair that runs vertically down your chin, and can be as this or as thin as you like. In terms of mustache, the best kind will be a classic one. However, try to aim for a balance of thickness between the mustache and the strip, so neither looks out of place. The cheeks and neck should be smooth, so nothing detracts from this distinguished style. Like the Van Dyke, this short beard style is great for anyone with patchier growth.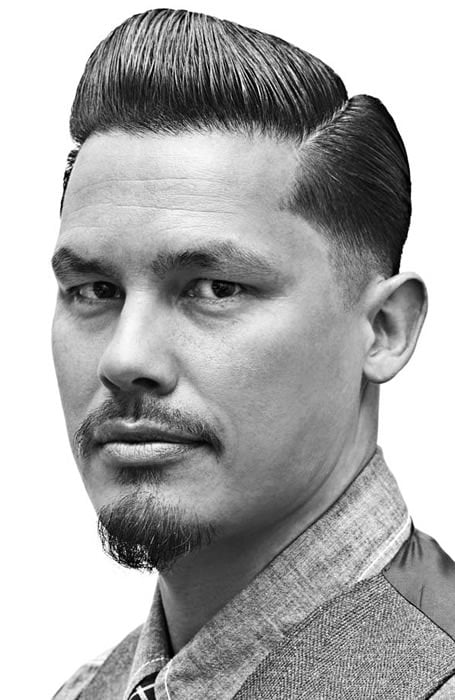 5. The Balbo
Add some class to your look with the balbo. Another two-part beard, the balbo is usually characterized by a goatee and disconnected mustache. Similar to the Van Dyke, this style is great if you have you have patchiness around the sides of your mouth where the beard and mustache join. Famous faces that love this look include Robert Downey Jr and Justin Timberlake.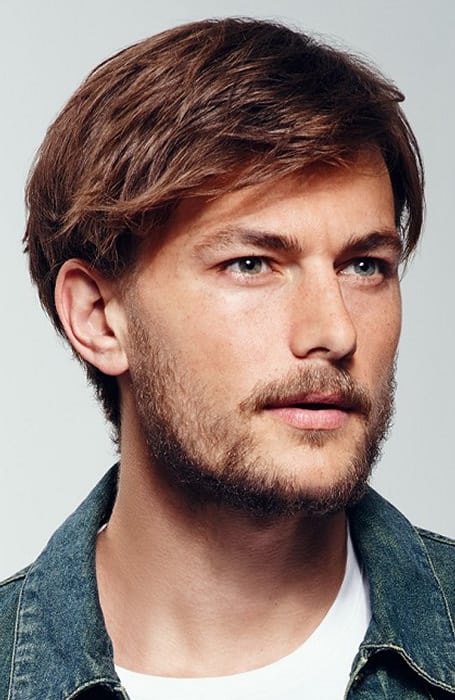 6. Chin Strap Beard
Define your chiseled jawline with a chin strap beard. Extending from one sideburn to the other, the chin strap beard, as the name suggests, is a strip of hair that goes under your chin. It can vary in thickness, depending on your preference. However, it should only come a small way above the chin and jawline. Often accompanied by sharp edges, you can rock this with or without a mustache. Celebrities who have owned this style include Stormzy, Lewis Hamilton, and Chris Daughtry.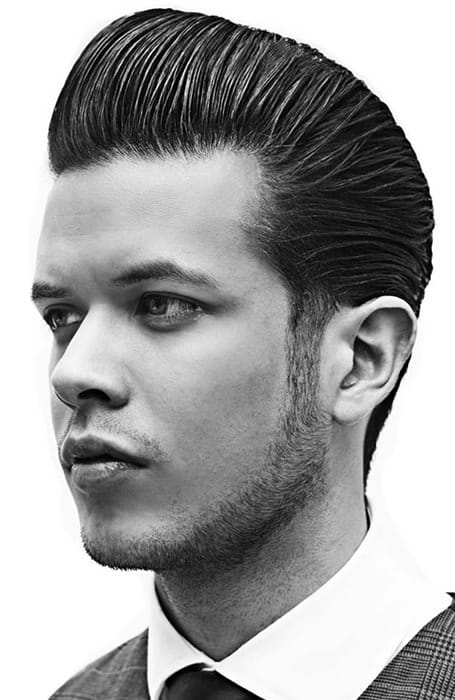 7. Classic Stache
The classic 'stache is a more approachable version of the chevron. A timeless style like this is versatile and will suit most gents, even if your facial hair is not the most robust. Allow the hair on your upper lip to grow out naturally, and keep your cheeks, neck, and jawline clean-shaven. The mustache should be trimmed slightly above the lip, and stop just outside the edges of your mouth. If you do have thick fast growth, you'll need to trim a little more regularly. Importantly, the classic 'stache is unpretentious and universal, so it suits most gents.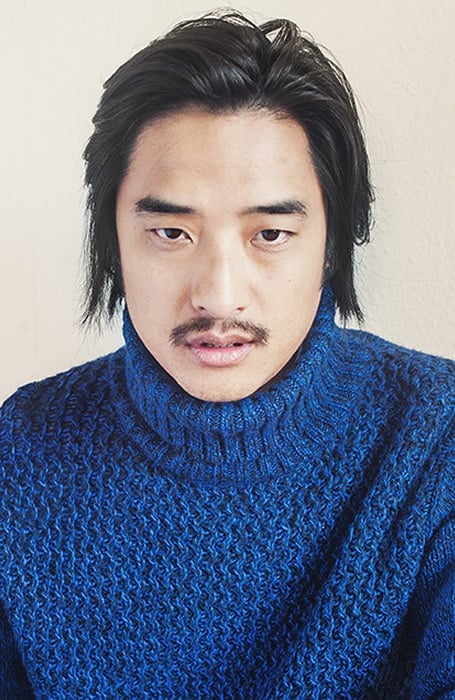 8. Chevron
Famously rocked by the iconic Freddie Mercury, the chevron mustache is a statement 'stache, that works with most face shapes. This style of mustache covers the entire top lip, is a natural shape, and boasts a decent thickness. When styling it for the first time, the hair should angle slightly down at the ends and should be trimmed along the top edge of the upper lip. The rest of your face will be left clean-shaven. Reminiscent of 80s dad-vibes, bring this no-nonsense mustache into the 21st-century by wearing it with a modern hairstyle like a messy quiff, pompadour, or fade.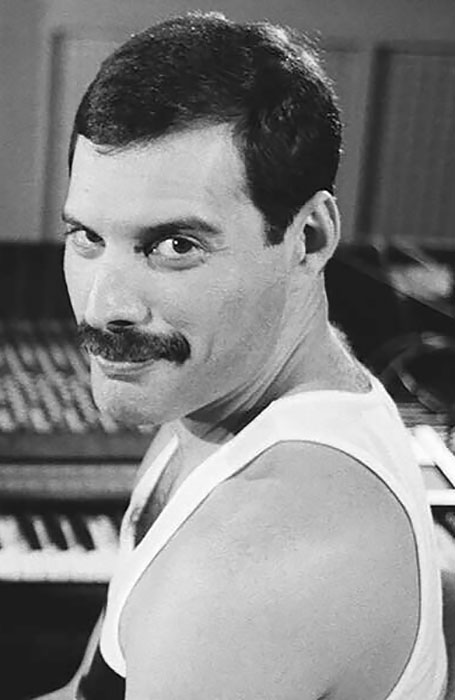 9. Goatee
While there are several different styles of goatees, the one most people think of first is the full goatee. For this short beard style, the mustache joins the beard on either side of the mouth. Then, the beard covers the chin, down from the bottom lip. It's a short beard that works with a lot of hair and fashion styles. The key to rocking a goatee is to get the width right for the shape of your face. When trimming and styling your goatee for the first time, start wide, before gradually trimming in to get a width that looks good on you. Maintenance is easy, with an occasional length trim, and regular tidy-up of the cheeks and neck.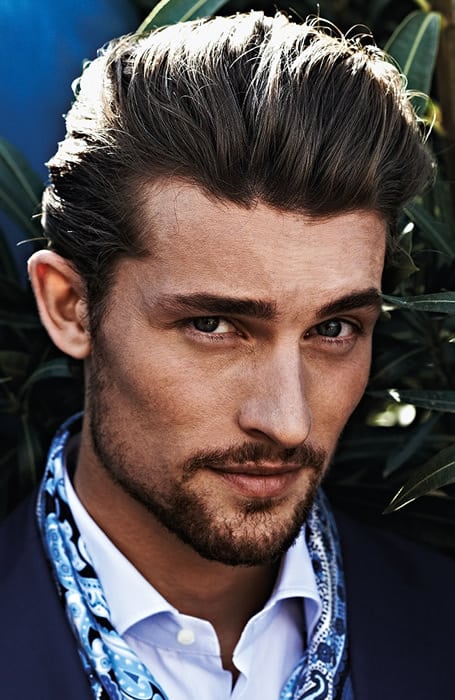 10. Short Shaggy Beard
Embrace a devil-may-care attitude with a short shaggy beard. This beard is great for guys who have uneven hair growth as the shagginess is very forgiving. Additionally, it's also great if constant beard grooming is not your favorite activity. Keep in mind there is a difference between shaggy and messy — you don't want to look derelict. To combat this, trim your beard once every two weeks, and keep it around finger width long. Balance the look with a hairstyle with a bit of length, but that can still look tidy.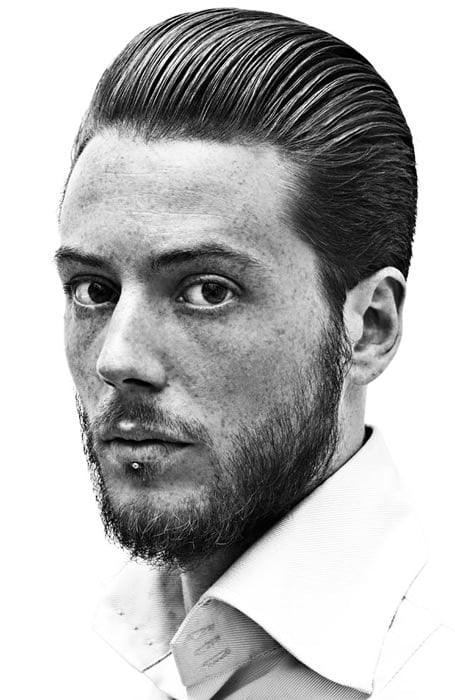 11. 3-Day Stubble Beard
Balance the desire for a rugged look, against the time to grow and maintain a full beard, by rocking the 3-day stubble. Stubble is an iconic short beard style that's simple and easy but still looks dashing. Choose your preferred trimmer setting, which should be less than a quarter of an inch, and then go to town all over. If you're feeling energetic, you could add a fade around the edges. Ensure you don't look like you genuinely forgot to shave, keep the neck clean-shaven, and length consistent. Additionally, the 3-day stubble is great for testing the waters of facial hair, if you're normally clean-shaven. It has enough length to show any patchy areas and to let you imagine what it might look like if you grew it out further.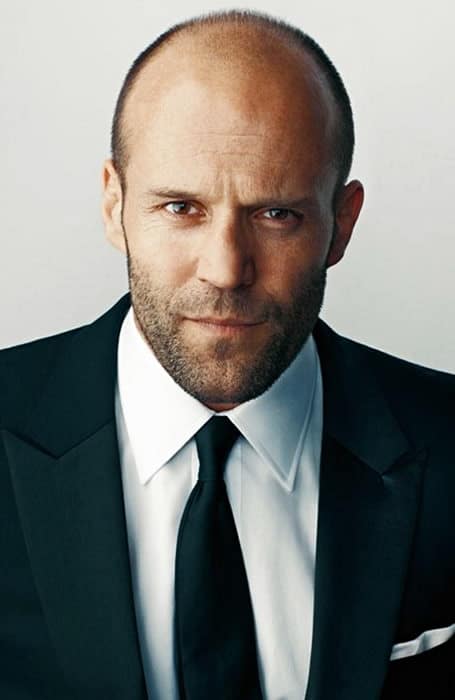 12. Mutton Chops
Mutton chops are an old-school short beard style that harks back to the mid-19th century. Depending on how you maintain the style, mutton chops can be tidy and stylish, or as wild as the west. This beard extends from the sideburns, down the jaw, to join a mustache, but leaves the chin bare. Keep it neat with a short trimmer length, and regularly tidy up around the cheeks and neckline. It's a confident style that needs an equally confident gent to pull it off.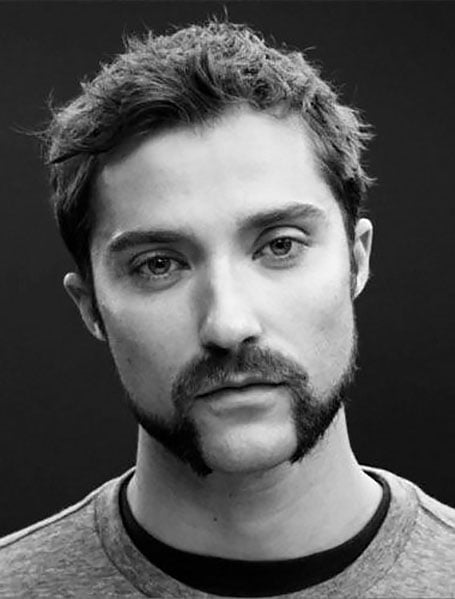 FAQs
How can I make my short beard look good?
One of the best ways to make a short beard look good is to maintain it, whatever your chosen style may be. This means shaving and trimming regularly and keeping it neat around the edges. Short beards require a lot of maintenance. You may also want to invest in a good beard oil or balm, which helps hydrate the skin and prevent irritation.
What is a short beard called?
There are many different short beard styles, from a short boxed style that can help accentuate your cheekbones, or the roguish Van Dyke Beard, named after the 17th-century Flemish painter Anthony van Dyck.
How do I choose my beard style?
When choosing what beard will work best for you, you want to consider several things; the shape of your face, what you would like to accentuate, how much maintenance your chosen style will be. Diamond face shapes will benefit from a beard that balances the cheekbones, while a square shape looks best with a rounded or triangular beard.
What is the best length for a short beard?
The best length for your short beard really depends on your chosen style, but a good rule of thumb to follow may be to pick something that is three-quarters of an inch. This length is incredibly versatile, and you can choose many different styles, including a short boxed beard. Some styles may benefit from an even shorter length, while others may require a little bit more.
What is beard style most attractive?
Facial hair can really accentuate your features and enhance your overall appearance. Deciding on the best beard style and determining which one is most attractive is dependent on your face shape. What looks great on one man may not necessarily look great on you. Don't be afraid to experiment and try out different looks until you find the one that works for you.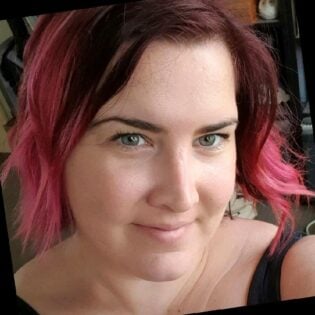 Alexandra Linde is an experienced writer holding a bachelor's degree in Journalism. She is the owner of Alexandra McKiterick Creative and has expertise in travel, fashion, fitness and lifestyle. Alex has previously written for Flightcenter, Travello, and Backpacker Deals.
SUBSCRIBE TO OUR NEWSLETTER
Subscribe to our mailing list and get interesting stuff and updates to your email inbox.