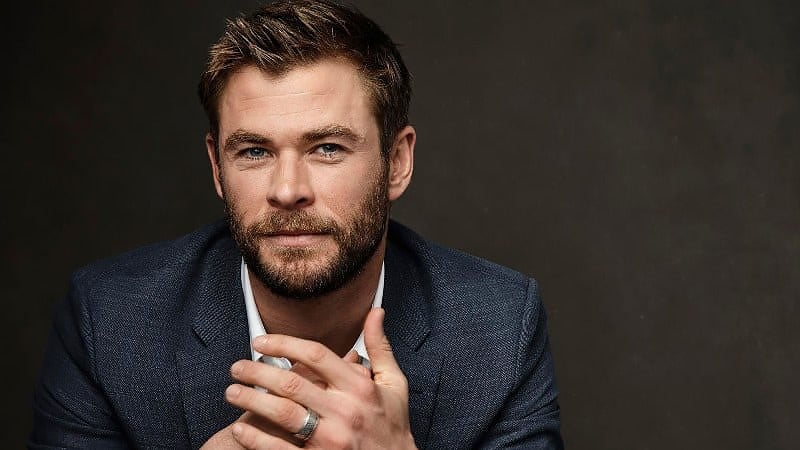 You might know him best for his long flowing locks as the Norse God, Thor. Throughout his acting career, Chris Hemsworth has transitioned between a wide range of hairstyles. From long and loose to short and choppy, it seems there isn't a style Hemsworth hasn't mastered. Take a look at the iconic hairstyles that have seen him through his career-defining roles.
Crew Cut – 12 Strong
Chris Hemsworth's hair in 12 Strong proves that you can't go past a classic crew cut, even if you are a high profile celebrity. The timeless style also happens to be Hemsworth's go-to haircut off-screen. Aside from being one of the easiest styles to manage, Hemsworth reminds us that a well-maintained crew-cut adds instant sophistication and class. To get Chris' look ask your barber for short back and sides and use a small amount of gel to create a slightly disheveled texture on top.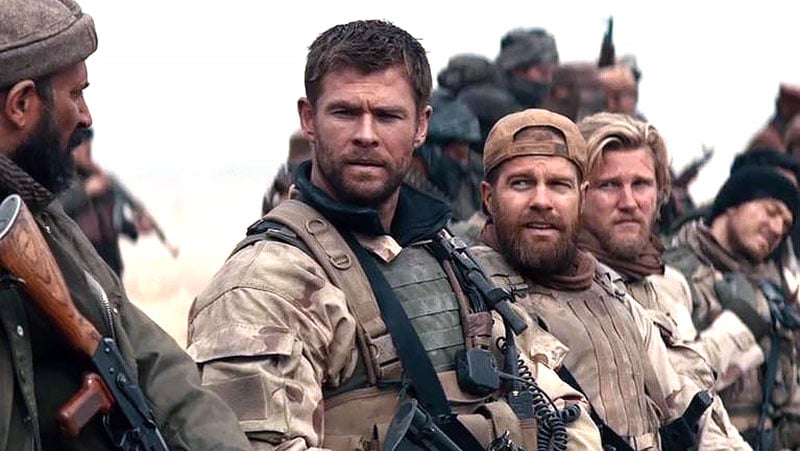 Long Blonde Hair – Avengers
It would be remiss of us not to mention the flowing golden mane from Hemsworth's most iconic role. He rocked his longest length to date in his role as Thor, the God of Thunder, in Marvel's Avengers series. We most commonly see his thick waves effortlessly thrown back into a half-up half-down style. To replicate Thor's long luscious locks, invest in a good conditioner and check in with your stylist regularly to remove split ends.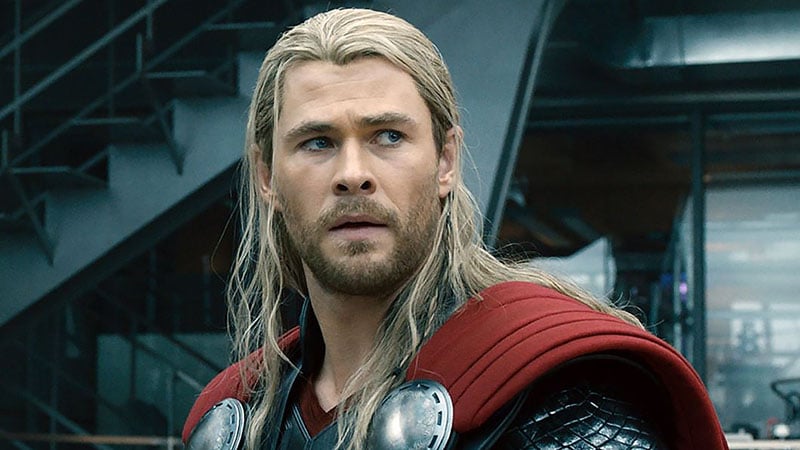 Medium Length Hair with Texture – The Heart of the Sea
Chris Hemsworth does shaggy-chic in The Heart of the Sea. Pulling off a disheveled medium length haircut, Hemsworth makes even being shipwrecked and stranded at sea look good. Opt for a layered cut at your next appointment to achieve a similar textured outcome. In addition, add a spritz of sea salt spray or pomade for extra grit.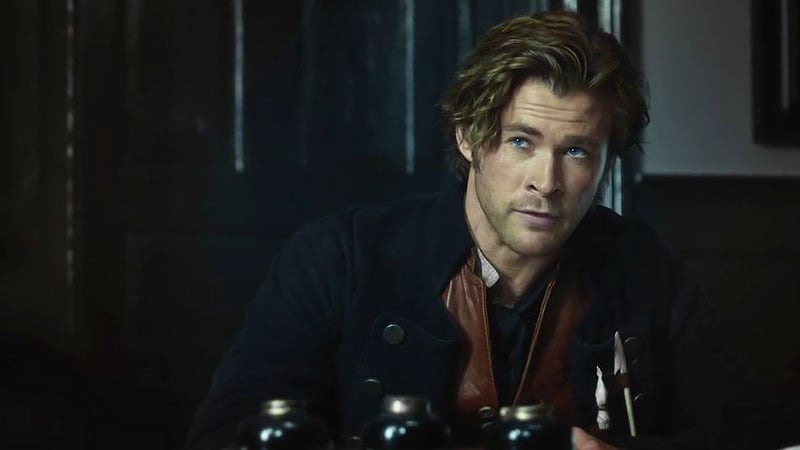 Bro Flow – Vacation
In the 2015 National Lampoon film, Vacation, Chris Hemsworth debuts a bro flow hairstyle. Playing the part of a well-endowed newsreader, Hemsworth's thick waves are all things a handsome hunk's hair should be. To achieve this natural look, spray some sea salt spray in wet hair and let it dry naturally. Ideally, you should have medium to long hair length.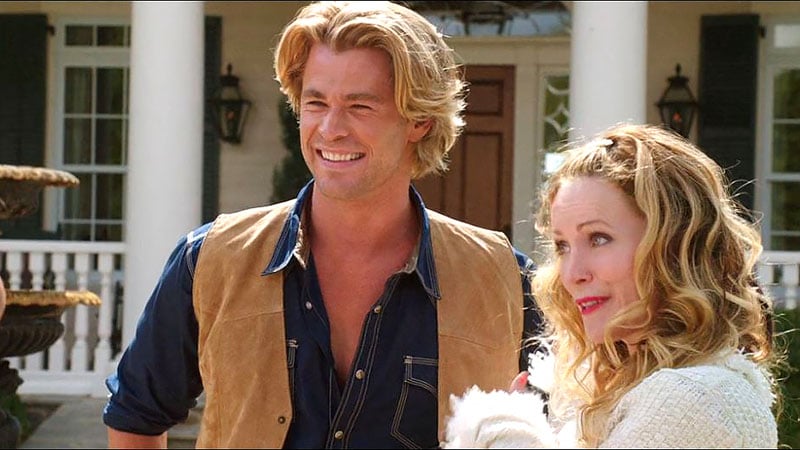 Loose Bun – Snow White and the Huntsman
For his role in Snow White and the Huntsman, Chris Hemsworth demonstrates how to pull off a loose man bun. Departing from his usual sun-drenched hue, Hemsworth debuts a darker shade to complete this rugged look. As a low maintenance look, the pulled-back style is best suited to those days in between washes. If a little natural oil isn't your thing, you can always utilize a good quality hair oil to achieve the same effect.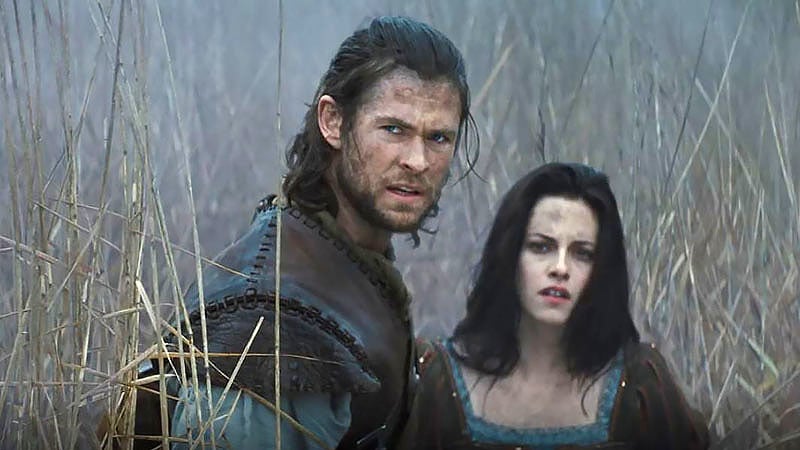 Quiff – Men in Black: International
Once again proving he can pull off anything, Hemsworth dons his most polished look yet for his latest film, Men in Black: International. Hemsworth has accompanied his transition into a sexy secret agent with a dapper quiff to match. To replicate, blow dry hair upwards with a fine-toothed comb and set with a clay pomade or hairspray.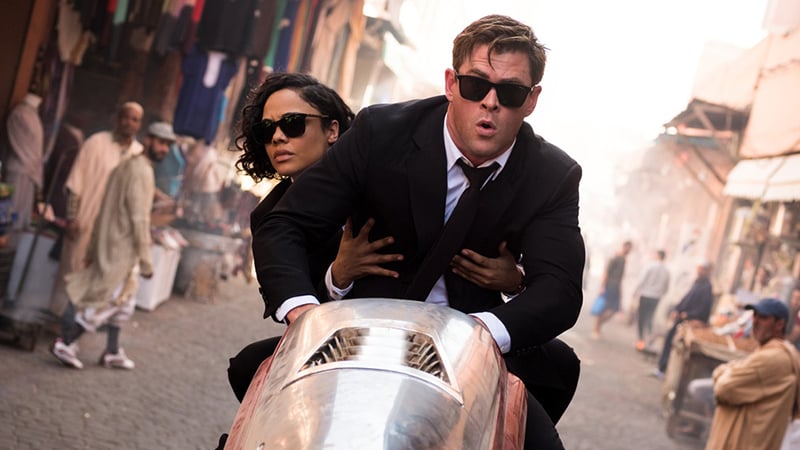 Long Blonde Side Part – Rush
Playing the role of UK racing legend James Hunt in the 2013 drama Rush, Chris Hemsworth replicates the Formula One icon's longer hairstyle. With a slightly off-centre part, Hemsworth's mop of blonde hair hangs to his shoulders. We know growing your hair out may be a test of patience, but Hemsworth proves it will be worth the wait with his flamboyant 70s inspired bob. This style is best suited to those, like Hemsworth, with a natural wave to frame the face and add texture.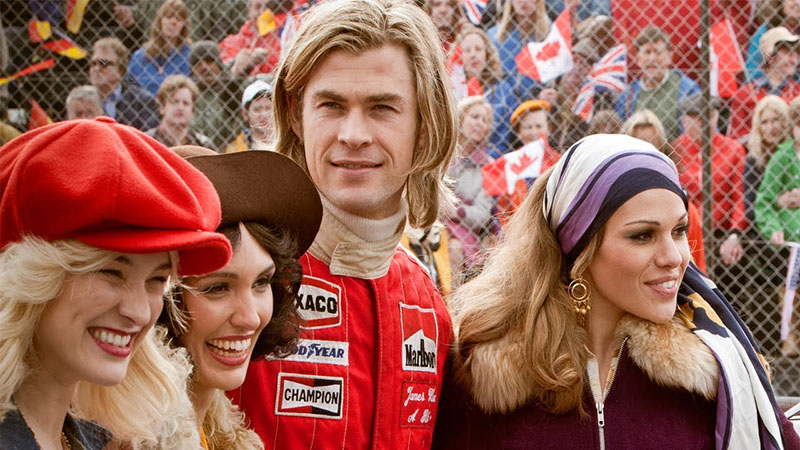 FAQs
What is Chris Hemsworth's hairstyle called?
Chris Hemsworth has worn a plethora of styles over the years and across movie roles. He's had long styles from flowing God-like locks in Thor, and man bun in Snow White and the Huntsman, to a bro flow in Vacation and long side-parted hair in Rush. Regarding short styles, he's rocked a crew cut in 12 Strong and quiff in Men in Black. Outside of Hollywood, Chris tends to wear his hair as a naturally blond textured crop, with a casual quiff.
How do I ask for a Chris Hemsworth haircut?
Ask your barber for a textured crop with lots of length and a taper around the sides. Don't be afraid to take along reference images of exactly what you want. That way, there can be no confusion about what you are asking for, and nothing gets lost in translation between layman's terms and barber lingo. Pinterest is the perfect way to create a board of styles you like, and you can quickly scroll through before the clippers touch your head.
What face shape is Chris Hemsworth?
Chris Hemsworth has an oval face. This versatile shape lends itself well to most styles, which explains why he looks good with most cuts.
What color is Chris Hemsworth's hair?
Chris Hemsworth's natural hair color is brown; however, he often wears it with blonde highlights.
SUBSCRIBE TO OUR NEWSLETTER
Subscribe to our mailing list and get interesting stuff and updates to your email inbox.