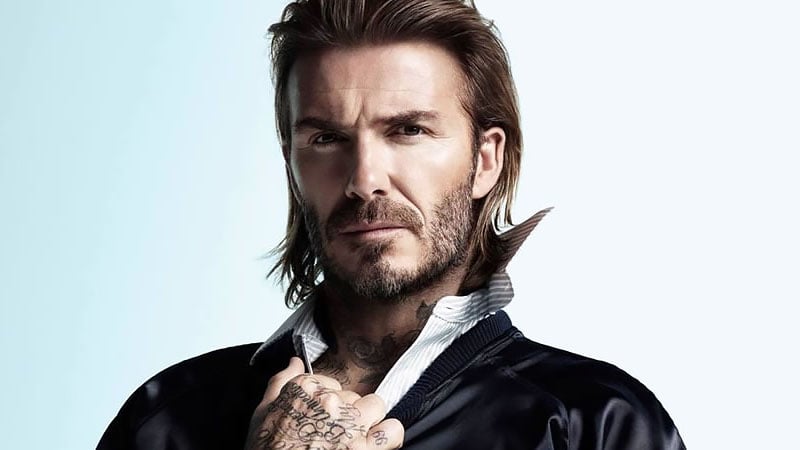 There is no denying the power and charm of a good hairstyle. From short sophisticated cuts to rugged man buns and bold faux hawks, there are an endless variety of ways to style men's hair. Ultimately, whether you're a polished businessman or a laid-back surfer, a sexy hairstyle is the way to go if you want to capture that special someone's attention. 
1. Bro Flow
Looking for a sexy hairstyle that's cool and carefree? Well, look no further than the bro flow. While other popular hairstyles such as the undercut and pompadour project a sleek and stylish appearance, the bro flow is all about a rugged and relaxed aesthetic. So, if you're the kind of man who'd rather sleep in an extra half an hour than get up and style his hair, the bro flow is your kind of cut.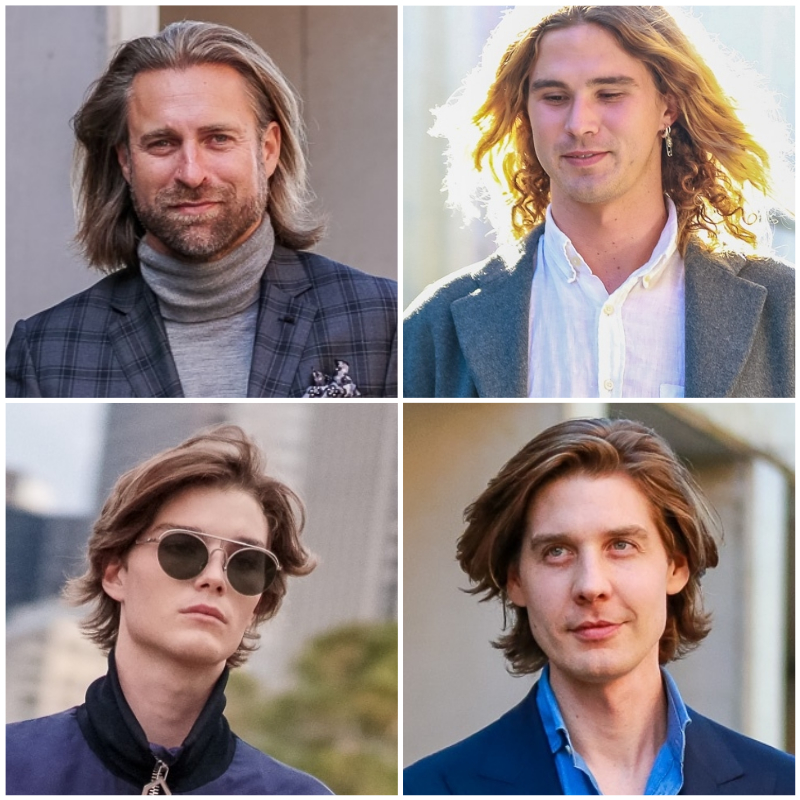 2. Man Bun
A modern classic, the man bun won't be going anywhere anytime soon. As flexible as it is current, buns are flattering on almost everyone and can be personalised according to face shape. To achieve this style, comb your hair back with fingers and secure it with a tie. The length of your locks will determine how low or high you can wear your bun. But for best practice, opt for just below the crown of the head. While guys with defined bone structures can wear the look as slick as they like, for the most part, a looser bun is more flattering. For an aesthetically messy man bun, slide the end of a comb underneath the top to loosen bits of hair around the face slightly.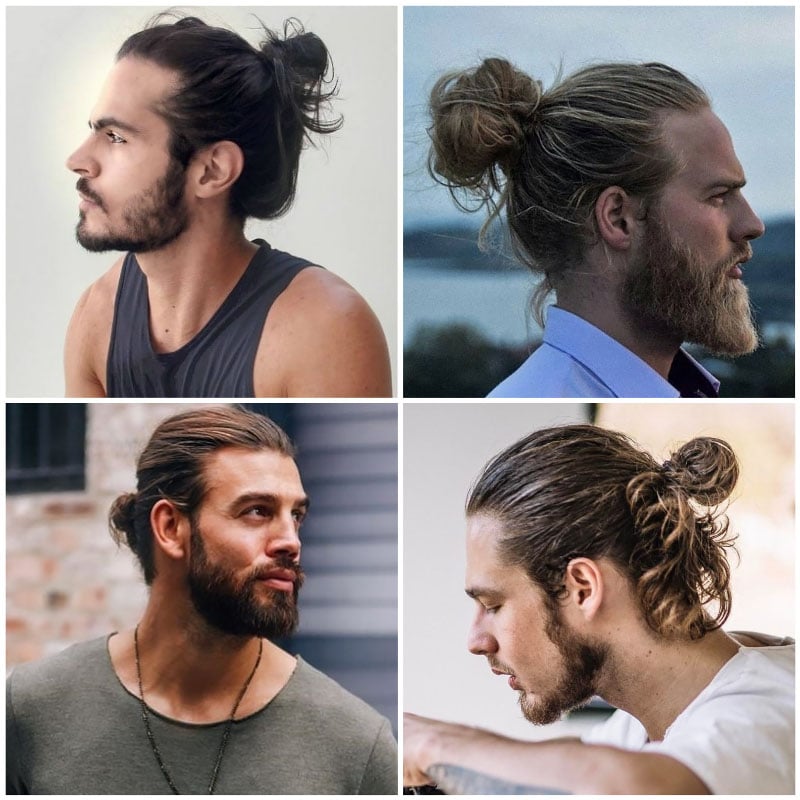 3. Modern Pompadour
The pompadour is a classic hairstyle for men which combines sleek traditionalism with a bit of modern invention. While the modern pompadour has historical origins, skilled barbers have reworked the look to suit contemporary guys. Today, the cut, which is characterised by hair that is styled up and off the forehead, is a highly popular choice for men. The features of the pompadour are short hair on the sides of the head with longer hair on top. Some gents like to go for very short, buzzed sides, while others prefer a more gentle taper or scissor cut to soften the look.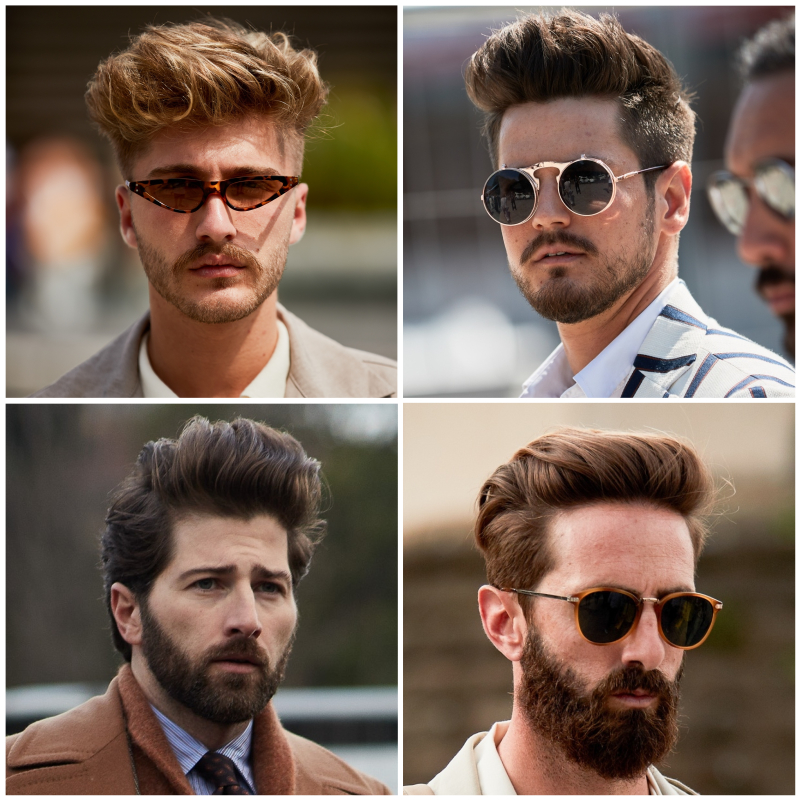 4. Caesar Cut
A Caesar haircut is one of the oldest and most traditional haircuts around, but the style continues to be a popular option for men today. While Julius Caesar allegedly chose this cut to help cover up a receding hairline, the look became incredibly popular with men of all ages and hair types. The cut features short hair length that is styled forward with a small, horizontally cut fringe.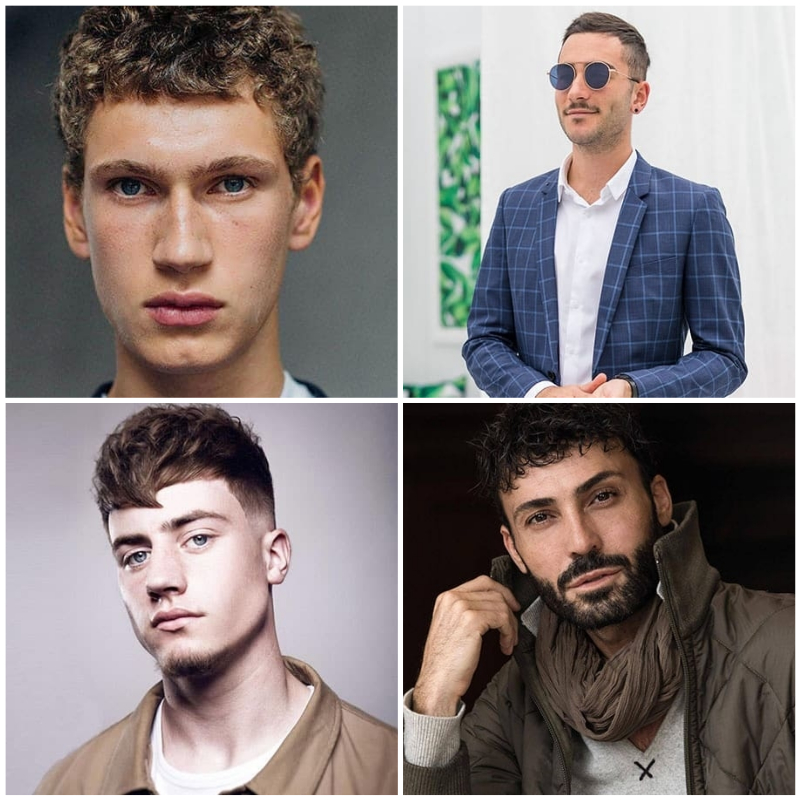 5. Buzz Cut
With a lot of gents switching longer hairstyles for something more low-maintenance and cooler for the warmer months, the buzz cut is well and truly back. The haircut is easily identifiable by its length, which is cut very close to the head using electric clippers. Buzz cuts don't require much styling and just need a quick trim when the length starts to grow out.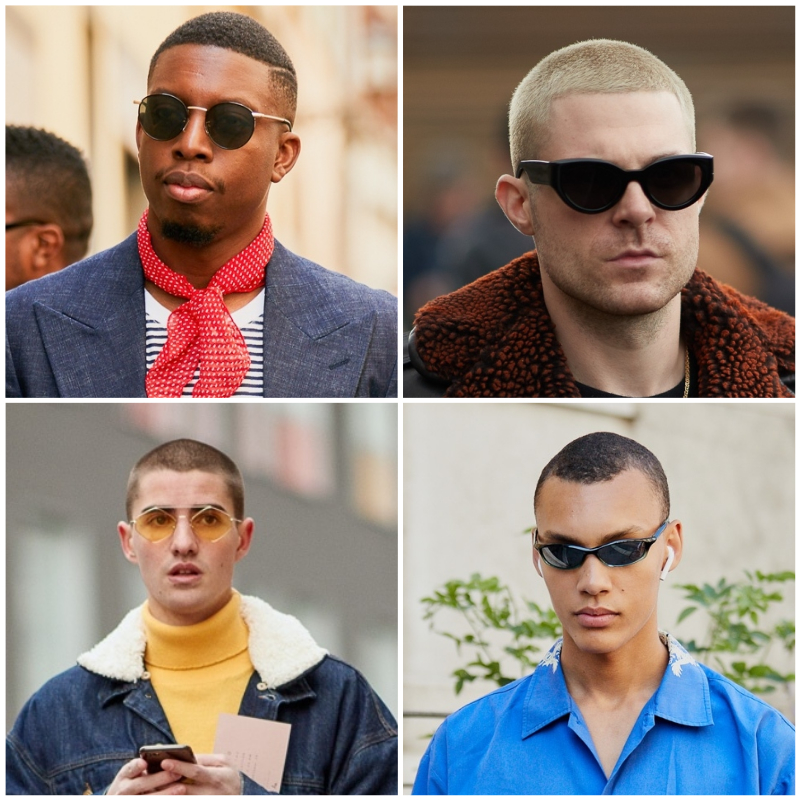 6. The Undercut
When it comes to trendy hairstyles, the undercut is undoubtedly one of the most popular. Firstly, the cut is versatile and youthful, meaning that it can work incredibly well for straight, curly or wavy hair types. The other fantastic thing about the undercut is that you can interpret it in many ways. Undercuts have seen a significant increase in popularity in the last few years. The look, which includes both faded and disconnected versions, features long hair on top while the sides and back are buzzed very short.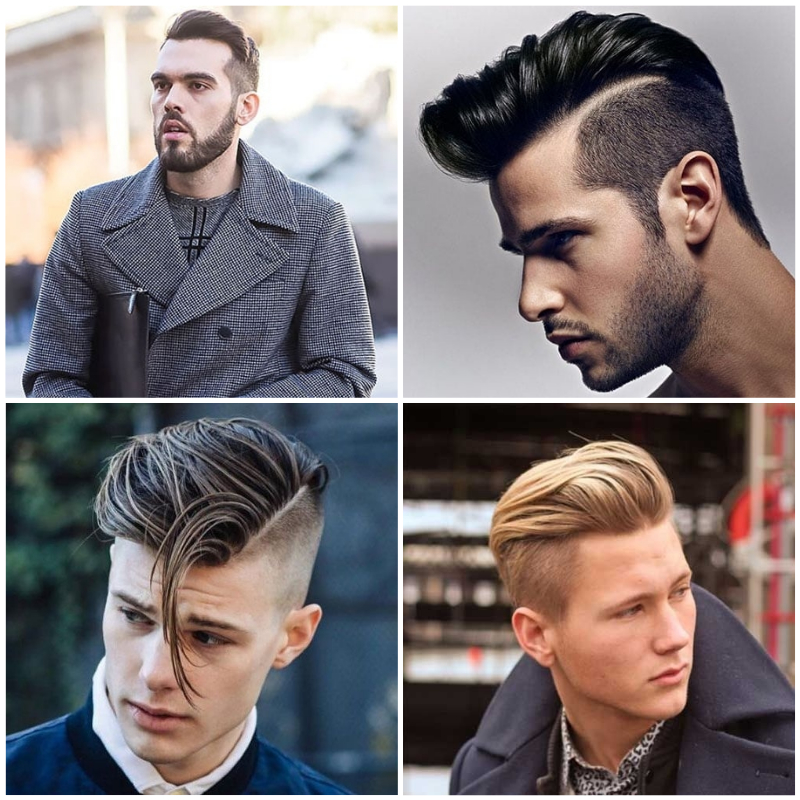 7. Quiff
One of the most iconic haircuts to have ever graced men's heads, the quiff has been big since the 1950s, earning it a place in the follicular hall of fame. Unlike a pompadour, a quiff is created by first brushing all the hair forward before styling it into a wave shape. As a hairstyle, it has always represented rebellion, and it screams confidence.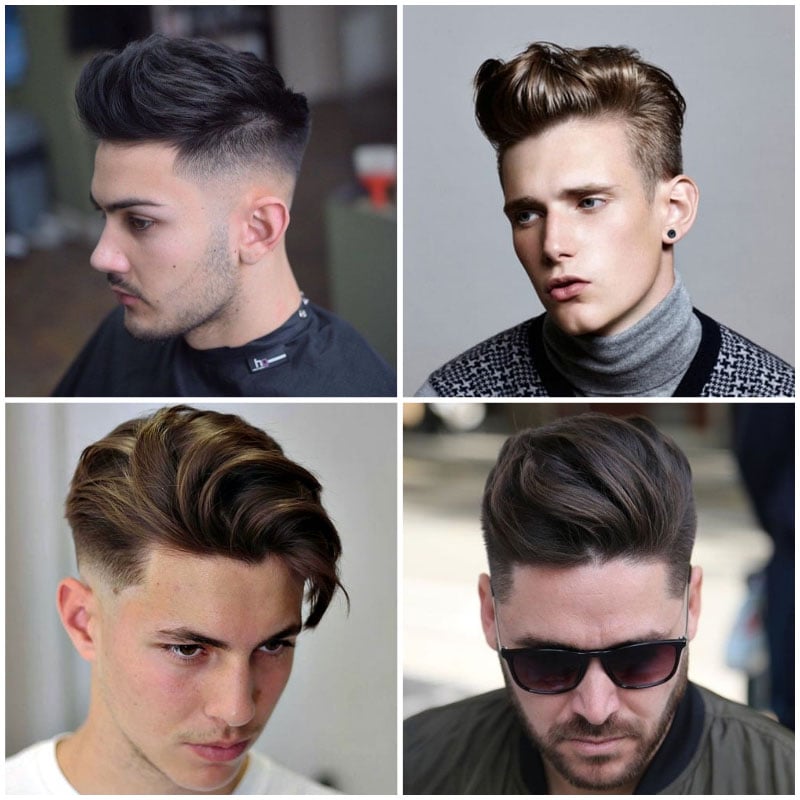 8. Faux Hawk
The faux hawk, which aims to imitate a mohawk without actually being one, is a modern interpretation of the classic punk trend. The hairstyle features short sides and a longer strip of hair on top that is fashioned upwards. Less intense than a classic mohawk yet just as cool, a faux hawk makes an incredible choice for men. Eye-catching, sexy and youthful, the look draws attention without appearing over-the-top.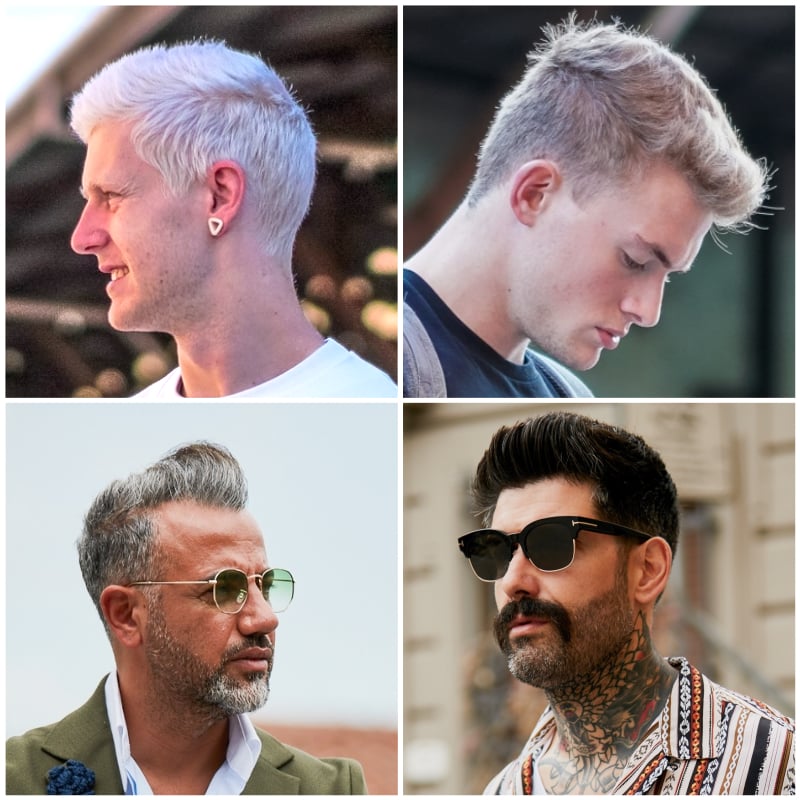 9. Ivy League
Also known as the Princeton or Harvard clip, the Ivy League haircut is a longer version of the crew cut. The style starts with a short trim on the sides and top, but unlike a crew cut, keeps the front hair long enough to wear with a side part. This versatile hairstyle is perfect for men with defined, masculine facial features, such as high cheekbones and a strong jawline. Ultimately, long and short Ivy League haircuts exemplify class, sophistication and professionalism.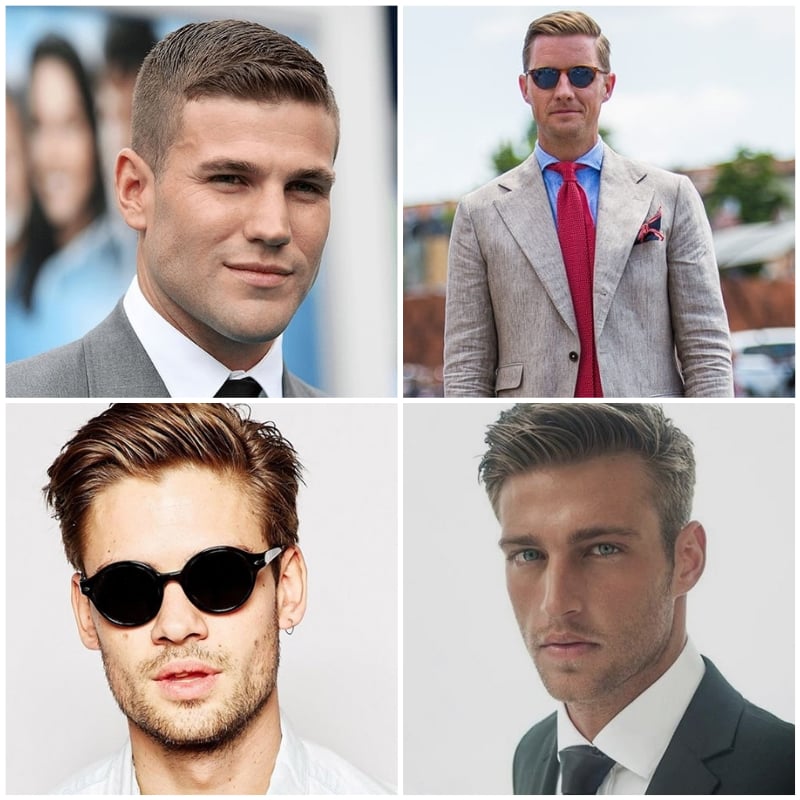 10. Slick Back
The 1940s Hollywood slick back is one hairstyle we'll never see fade. It's a traditional business hairstyle for men that appears sharp, clean and sophisticated. You can create the style by brushing all your hair back, using some pomade or gel to secure the shape. Slick back hair projects a mature, sexy business-like quality.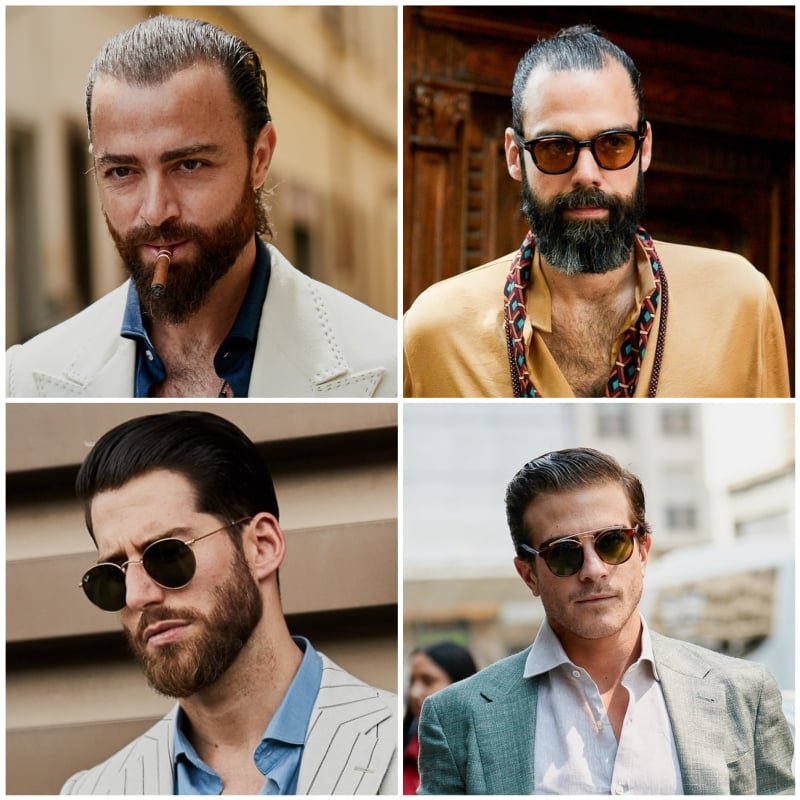 SUBSCRIBE TO OUR NEWSLETTER
Subscribe to our mailing list and get interesting stuff and updates to your email inbox.