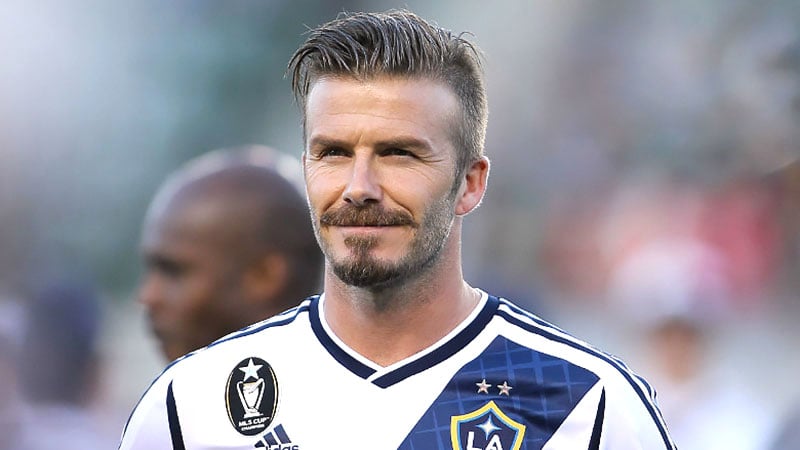 The world's international footballers are known not just for their athletic skills, but for their bold and fashion-forward style. David Beckham was one of the original soccer stars who became a style icon, and he's embraced hundreds of different looks over the years. His influence goes beyond fashion – men all over the world have taken his photo to the barber. However, he's not alone; today, soccer stars are often the first to jump on new trends and rock the coolest cuts around. So keep scrolling and find the most stylish soccer player's haircuts that you will want to copy.

1. Antoine Griezmann
There's good news for guys with naturally wavy hair: curls are back! Barcelona forward Antoine Griezmann rocks his free-flowing locks. To copy the French player's style, grow out your curls to mid-length and apply a light mist of sea salt spray for a beachy finish. If your hair tends to turn frizzy, you might need to use a curl-defining cream instead.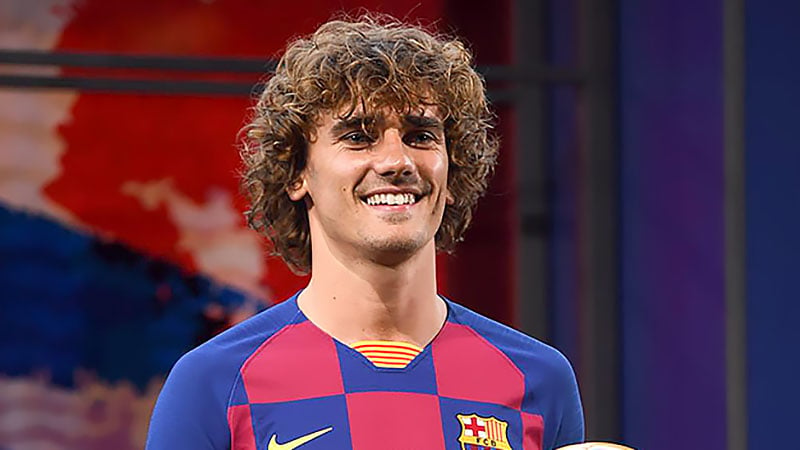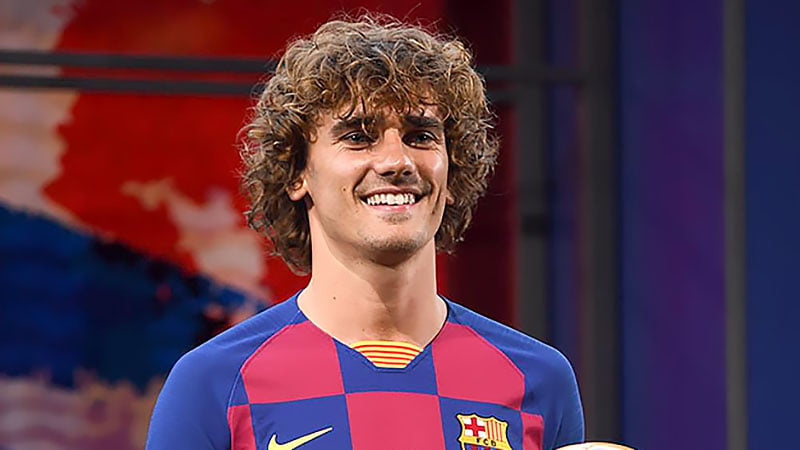 2. Cristiano Ronaldo
Cristiano Ronaldo is one of the most famous soccer players in the world, as well as being a model for Armani. The Juventus star is as stylish in his grooming as he is when it comes to fashion. To get his neat, masculine style, combine a mid fade with a slick back. While fades are one of the most popular men's haircuts today, the slick back gives this modern hairstyle an old-school cool touch.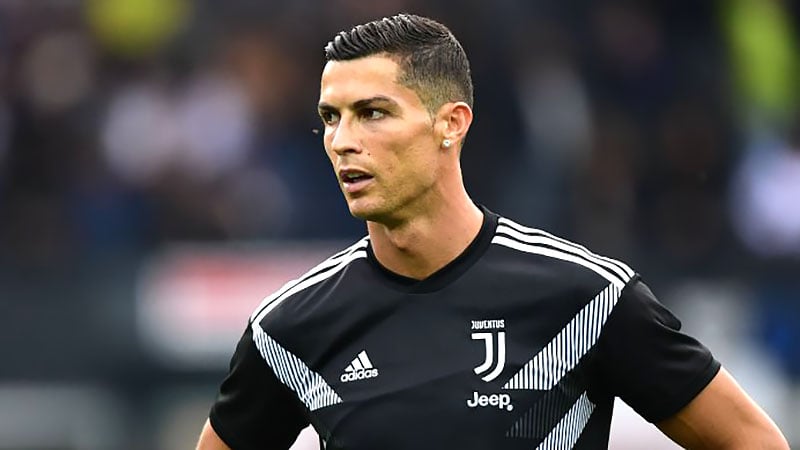 3. Carlos Vela
For a hairstyle that's sleek and cool, but still professional enough to wear to work, try Mexican footballer Carlos Vela's side part. The LA FC star makes the most of his naturally thick hair by building on its natural volume at the crown. Combined with a side part, the result is a flattering style for his rectangular face shape. For a more formal finish, add pomade and comb the hair into place. Alternatively, leave some pieces free to create a casual look.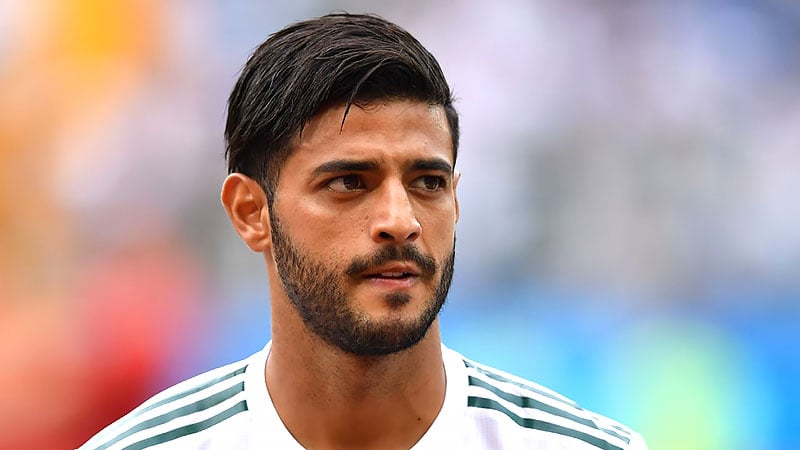 4. Zlatan Ibrahimović
The man bun has moved on from its reputation as the 'hipster hairstyle'. Today, it's a versatile, fresh, and practical style worn by men everywhere. One of them is Swedish LA Galaxy star, Zlatan Ibrahimovic. His classic man bun keeps his mid-length locks off his face during games. At the same time, it makes him look sophisticated and put together.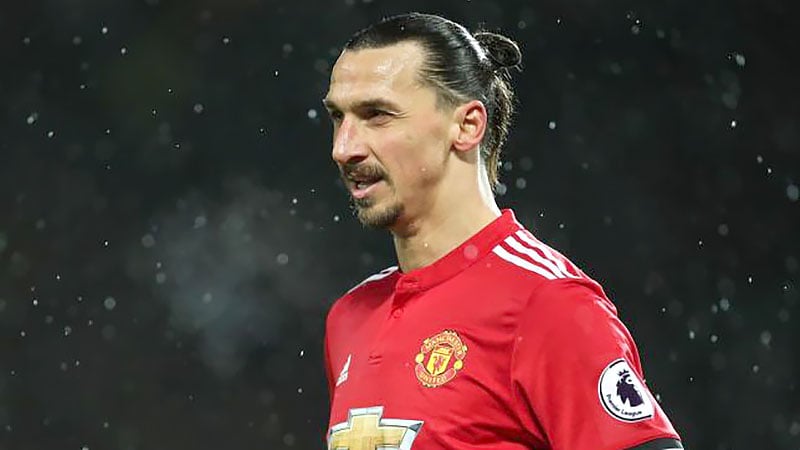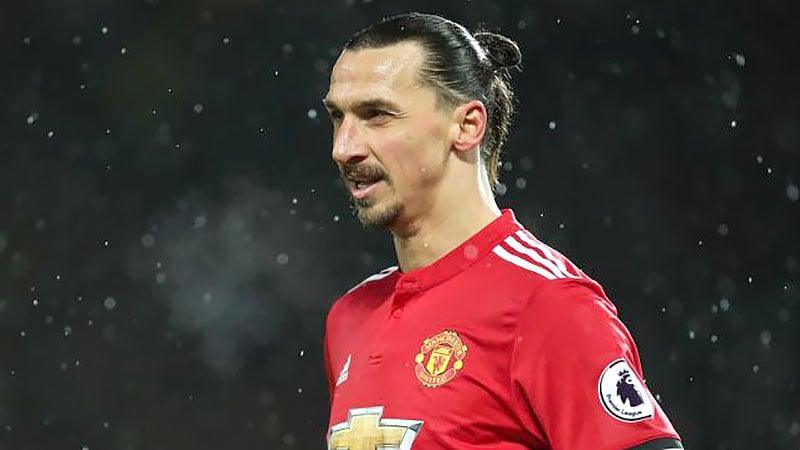 5. David Beckham
He may have retired from the game back in 2013, but iconic soccer player David Beckham is still inspiring trends to this day. Becks has had every haircut under the sun, from a buzz cut to a bro flow, but one of his best looks is the fade with a quiff. The cut is a perfect complement to his English gent-with-an-edge style. It also lengthens his face and balances his square jaw.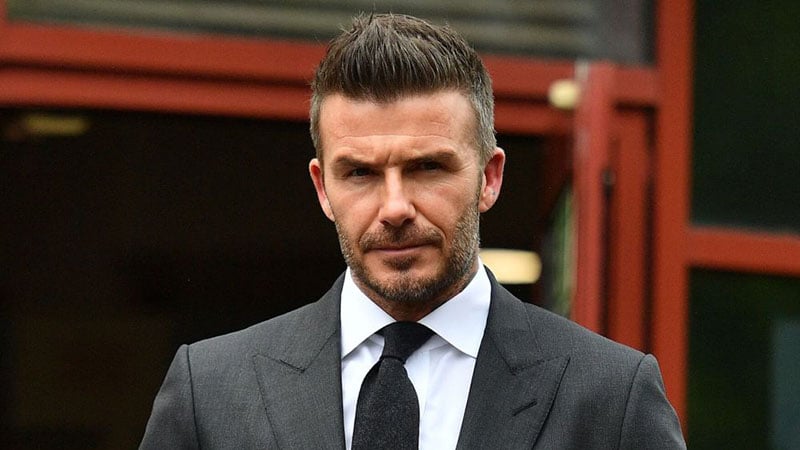 6. Eden Hazard
He's respected as one of the best footballers in the world and he's a captain of the Belgian national team, so it's no wonder men everywhere want to look like Eden Hazard. Just like his playing style, his haircut is all business. Rocking the short front, back and sides mean he always looks clean and professional and doesn't have to spend time on styling his locks. Because of its universally flattering proportions and low maintenance, this cut is a consistent favorite for men.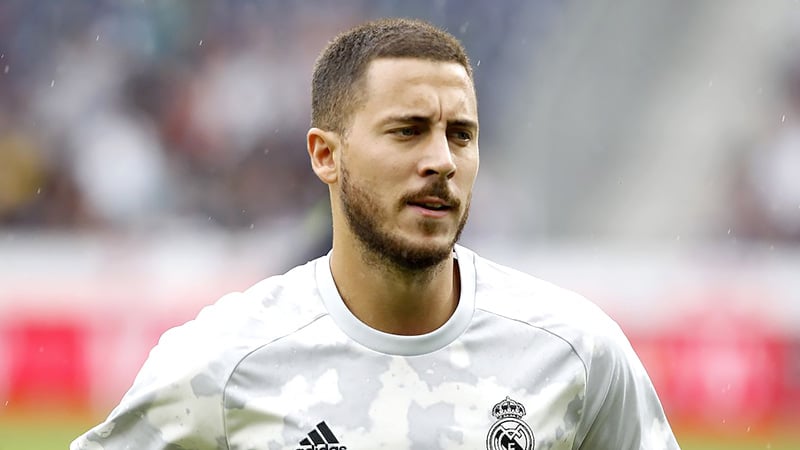 7. Hector Bellerin
The bro flow is a cool and relaxed hairstyle with a carefree attitude. The style is all about working with your hair's natural texture, growing it out without trying to tame it. The classic bro flow means keeping your locks at mid-length or longer. Arsenal's Hector Bellerin is a fan of the look. The Spanish footballer leaves his wavy hair to do its own thing.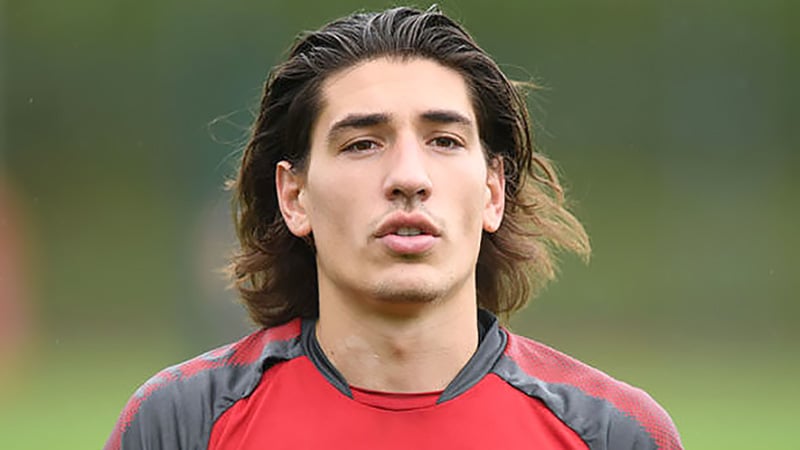 8. Kylian Mbappé
One of the most valuable players on the French national team, Kylian Mbappé rocks the popular buzz cut. The cut gets its name from the electric clippers that are used to create its super short finish. While buzz cuts can be the equal length all over, one subtle and stylish option is to team it with a high fade like Mbappé. To ensure your buzz cut stays looking good, you'll need to trim it often and visit the barber for regular line-ups to keep your hairline sharp.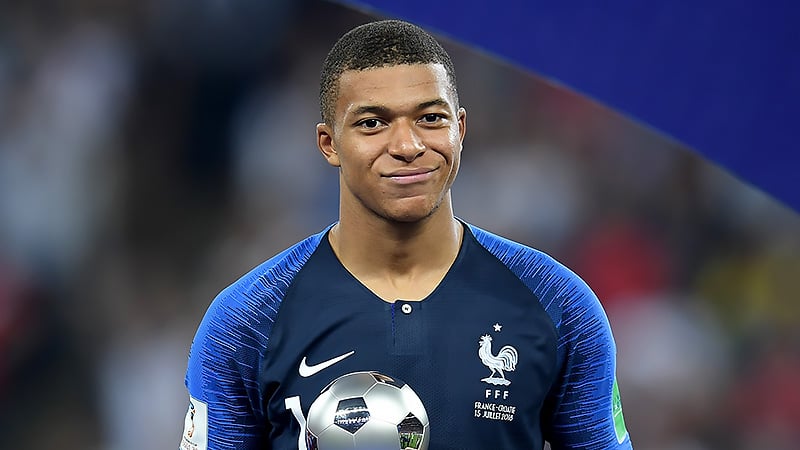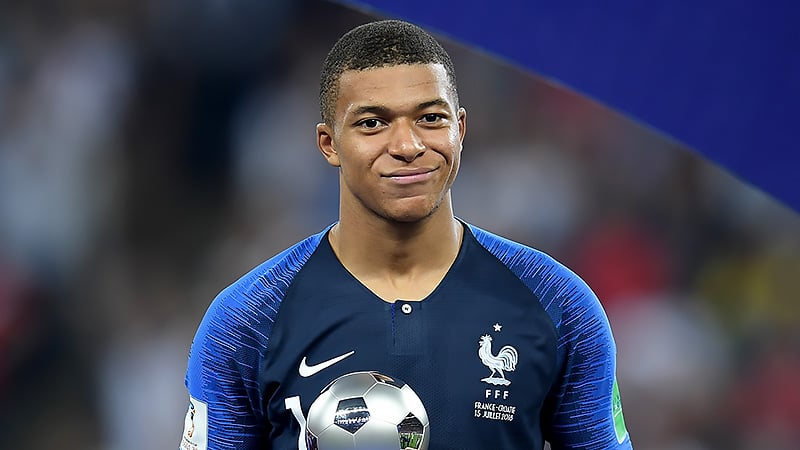 9. Lionel Messi
Those looking for a bold new hairstyle should take their inspiration from Barcelona star Messi. The Argentinian forward takes his classic mid fade to the next level by adding white blonde highlights. The lighter strands create a cool contrast with his naturally dark hair and give his look an extra dimension and movement. To make the most of your highlights – or any color accents you add to your hair – make sure your locks are long enough; otherwise, you risk the dreaded '90s 'frosted tip' look.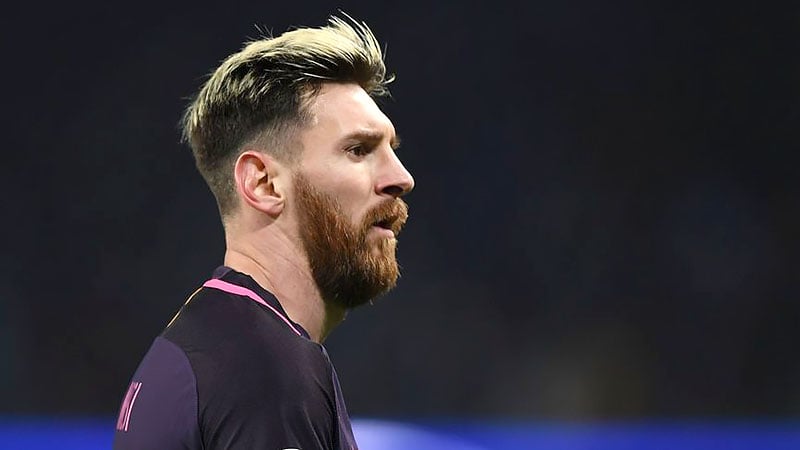 10. Mario Balotelli
For those wanting a haircut with an attitude that puts all eyes on you, the mohawk is the only choice. Italian soccer star Mario Balotelli is an excellent example of how to rock the style. His natural Afro-textured hair has built-in volume, thickness, and shape, so is a perfect match for the straight-up center of a mohawk. If you have straight hair, extra-hold styling products, and heat tools may be necessary to get the same effect.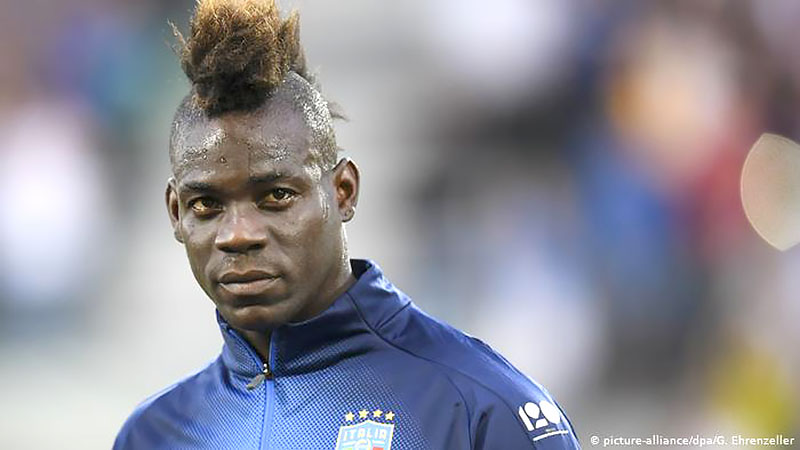 11. Miguel Almirón
Another soccer star who loves the fade with slick back is Newcastle United's Miguel Almiron. The difference between Almiron and Cristiano Ronaldo's take on the cut is the type of fade and the direction of the crown hair. Instead of a mid fade, Paraguay-born Almiron opts for a high fade. Meanwhile, he slicks his hair straight back instead of to one side, creating a subtle mini quiff that adds some height and length to his round face shape.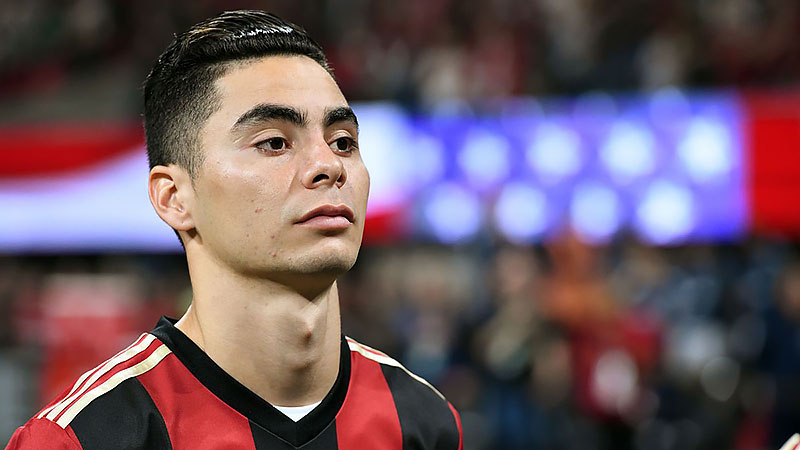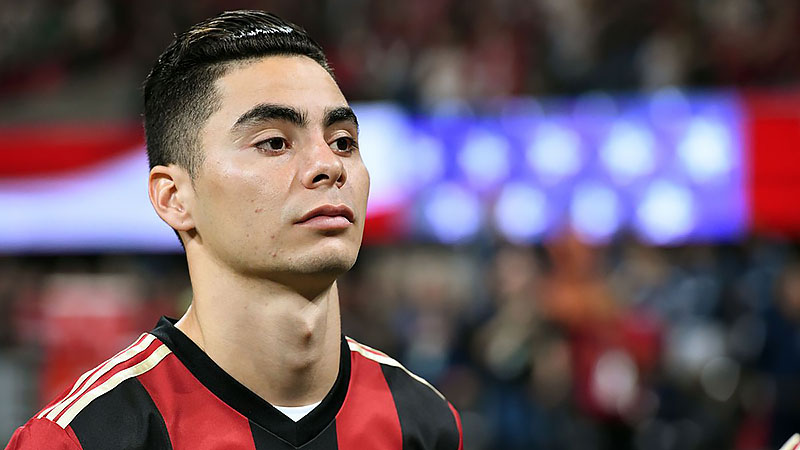 12. Neymar
Brazilian footballer Neymar has tried many different popular hairstyles. However, one of the Paris St Germain forward's best styles is the drop fade. Simple and easy to create, the drop fade still maintains some of the flair that Neymar displays in his other cuts. It also works well with his naturally curly afro-textured hair.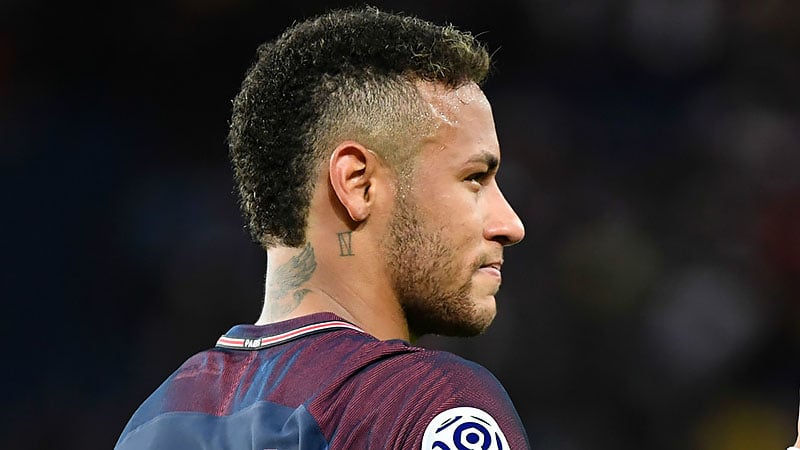 13. Paul Pogba
Manchester United's Paul Pogba is known for his crazy haircuts, but the soccer star also looks good with a more conservative style. His taper fade with a super short afro makes the midfielder ready for action. It creates a similar effect as the crew cut on straight hair. It's also flattering on his rectangular face shape.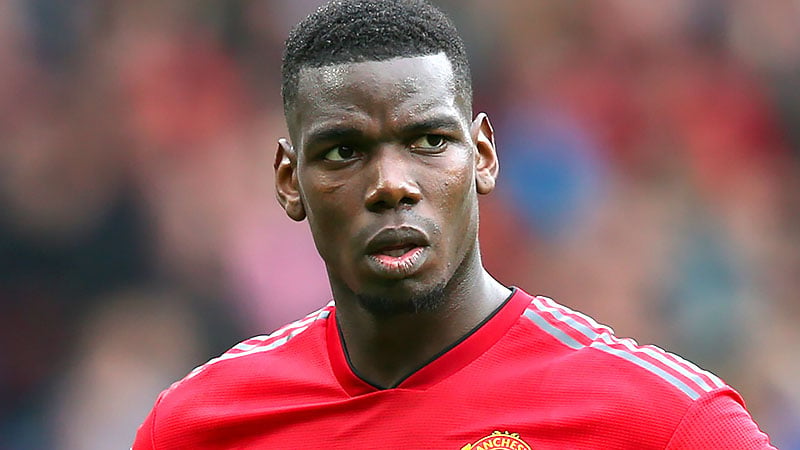 14. Philippe Coutinho
The quiff is one of the most classic hairstyles for men. Brazilian Bayern Munich player Philippe Coutinho shakes it up with a modern interpretation. His style combines the quiff with choppy pieces, which makes his hair look thicker. Meanwhile, a subtle taper fade at the sides gives the hairstyle an on-trend feel with a youthful edge. To recreate the look, style your quiff with pomade then use clay on the pieces at the crown of your head.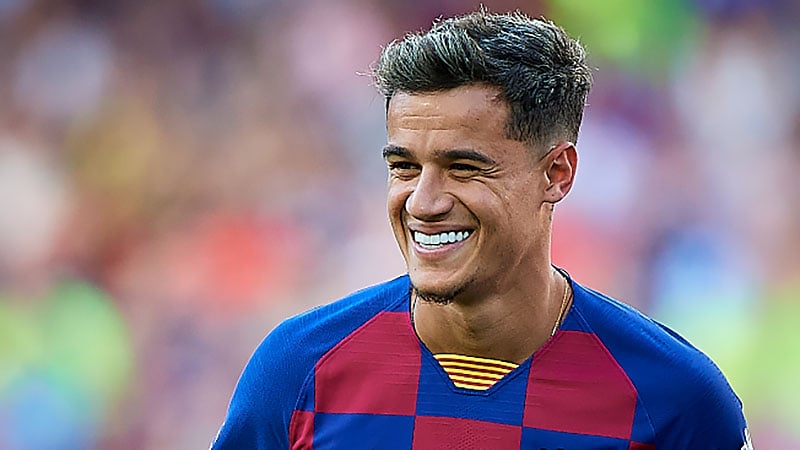 15. Thorgan Hazard
Borussia Dortmund's Thorgan Hazard is the perfect model for the crew cut. A graduated cut, the style involves leaving hair an inch or so longer on top than on the sides, which taper down. It first gained popularity among university rowing teams, which is how it got its name. So naturally, this cut has an athletic and disciplined feel to it. For that reason – and also because it's short, neat, and easy to maintain – it's the perfect style for a soccer player.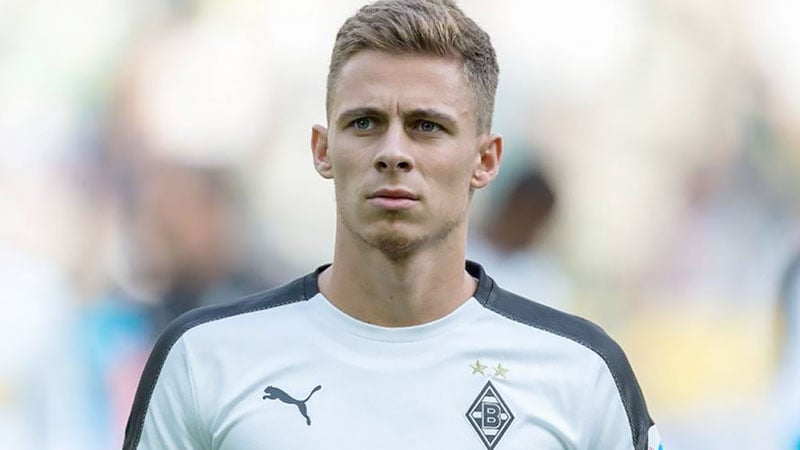 FAQs
Which footballer has the best haircut?
The best hair cuts in football belong to stylish stars Antoine Griezmann, Cristiano Ronaldo, Carlos Vela, Zlatan Ibrahimović, and David Beckham.
How do soccer players cut their hair?
Soccer players are some of the world's biggest celebrities, and as such, are leading style icons who are not afraid to experiment with hairstyles. The way certain players cut their hair influences thousands of kids and men around the world on their next trip to the barber. Some of the most popular styles in the game are fades, mohawks, bro flows, quiffs, side parts, and colored hair.
What is the Messi hairstyle?
Long gone is Lionel Messi's mullet-y bro flow — these days he's rocking a classic mid fade. He switches his styling between a sexy slick back, quiff, and side part, occasionally mixing in blonde highlights.
SUBSCRIBE TO OUR NEWSLETTER
Subscribe to our mailing list and get interesting stuff and updates to your email inbox.